Skip to main content
Skip to secondary menu
Skip to primary sidebar
Skip to footer
Writing Tips Oasis
10 Top Writing Groups in NJ
By Kevin Chan
If you're a writer who is looking for writing groups in NJ, continue reading to learn about 10 located in the state.
1. Ink at TCNJ
Students at The College of New Jersey (TCNJ) who have a passion for writing and are looking for a local writing group to participate in should think about joining INK, a creative writing group at TCNJ. Group meetings consist of writing games, workshops, and discussions on different writing topics.
Each semester, student writers can look forward to the Student Reading Series, an opportunity for selected student writers to share their writing in public, and the Visiting Writers Series, an initiative by INK that invites professional writers to the TCNJ campus. Ink's writing group meetings are held every Wednesday in the Bliss Lounge on the TNCJ campus. The writing group is also on social media, with active accounts on Instagram and Discord, where interested participants can find information and interact with current members.
Speak to INK for more details!
2. Shut Up & Write!
With multiple chapters across the United States, Shut Up & Write! is a writing group that aims to encourage people of all ages, backgrounds and experience levels with a passion for writing to join. Writing group meetings involve about 40 minutes of personal writing where writers can find a place to work on their own manuscripts, followed by a time to socialize and get to know other writers.
Shut Up & Write! chapters can be found in Woodbridge, Newark and Westfield, New Jersey. Writers can also benefit from the writing group's monthly prompt-based writer challenge to keep writers motivated and inspired to keep writing. Aside from connecting with writers at group meetings, Shut Up & Write! also has an online forum where writers can connect, ask for advice, and share about their work in progress with other members.
Contact Shut Up & Write! for more details.
3. Montclair Write Group
Montclair Write Group is a writing group located in northern New Jersey. Also referred to as "The Write Group," Montclair Write Group was founded in 1999 to create a community for writers to support other writers. Montclair Write Group is also active online on their Facebook group.
Montclair Write Group offers various online writing groups targeting a particular demographic or writing style. "Writers' Support Group" meets every Tuesday morning to network with other writers and get writing ideas and advice. There is a "Free Write Workshops" for creative writers that meets on Saturday mornings, and even a "Kid's Lit" writing group for children meets on the fourth Thursday of every month.
Start a conversation with Montclair Write Group.
4. Princeton Writing Group
Based in central New Jersey, Princeton Writing Group is a writing group that welcomes writers looking for a support network and the opportunity to network with other writers to get advice and help with writing in any genre, including novels, poems and academic writing. Princeton Writing Group also creates other opportunities for writers to meet up with other writers, including field trips, writing contests, mixers and discussions.
Princeton Writing Group offers various services to writers, including write-ins, which are in-person writing opportunities for writers to get together with other writers in the same space. For writers who are looking for writing support but are uncomfortable or unable to meet up in person, Princeton Writing Group also has online write-ins that they can attend.
Find out more about Princeton Writing Group.
5. Jersey City Writers
Jersey City Writers is a writing group based in Hudson County, New Jersey. Writers who are focused on novels, poetry, plays, short stories and memoirs are all welcome and encouraged to participate. Jersey City Writers was originally created in 2009 and is run by president Rachel Poy and her talented team today.
Jersey City Writers' regular writing workshops are online every other Thursday evening. Writers who participate should sign up in advance for the next writing workshop. Every workshop allows writers to receive constructive criticism from fellow Jersey City Writers members.
Let Jersey City Writers support you!
6. New Jersey Romance Writers
Supporting writers in New Jersey, New Jersey Romance Writers is a writing group that has been active since 1986. The non-profit organization was formerly associated with the Romance Writers of America until 2021 when New Jersey Romance Writers became an independent group that continues to support writers in the romance genre.
New Jersey Romance Writers writing group meetings happen on the third Saturday of the month. Meetings are currently being held online. Participants can look forward to listening to feature speakers talk about relevant topics for writers, from subject matter experts providing background information to speakers with expertise on technical skills like how to maximize use of the Amazon Store.
Connect with New Jersey Romance Writers!
7. The South Jersey Writers' Group
The South Jersey Writers' Group is a writer group run out of Barrington, New Jersey. Established in 2006 by Janice Wilson, the South Jersey Writers' Group continues to welcome writers of all backgrounds, genres and writing experience to their writing group meetings.
The South Jersey Writers' Group's writing group meetings are usually held on Thursday evenings. Participants will benefit from conversations with professionals with insight and experience in the writing experience, including author Naseem Jamnia and editor Ellen Datlow. Interested writers can participate by connecting with the South Jersey Writers' Group through their Meetup.com page.
Learn more about The South Jersey Writers' Group.
8. Women Who Write
New Jersey is home to Women Who Write, a writing group that has been a part of the community since 1988. Originally founded as Mothers Who Write, the non-profit writing group continues to support professional, amateur and aspiring women writers throughout the state.
Today, Women Who Write is led by president Ginger Pate. Members can benefit from connecting with other members of Women Who Write at their annual Winter Gathering. Women Who Write's literary journal Goldfinch is a chance for selected authors to read their published writing to a live audience. There are also group meetings and events focused on various writing-related topics, including poetry, prose and screenwriting.
Check out more about Women Who Write.
9. Morristown Young Writers Meetup
Morristown Young Writers Meetup is a writing group that welcomes writers from the ages of 18 to 35. Situated in Morristown, New Jersey, Morristown Young Writers Meetup is managed by Christopher Joseph and other co-organizers as a private Meetup.com group.
Writers who enjoy working on different genres, including memoir, fiction, poetry and essay, are welcome to join Morristown Young Writers Meetup. The writing group meets on Wednesday evenings every week in person for a critique session, where writers can look forward to positive feedback and constructive criticism from other writers.
Discover what else Morristown Young Writers Meetup can help you with!
10. Black Writers Collective
Working out of New Jersey, Black Writers Collective is a writing group that was created in 1998 with the express goal of connecting Black writers. Professional writers and hobbyists looking to get advice and making relationships with other writers should look at what else Black Writers Collective can provide you.
Black Writers Collective is a supportive environment for Black writers who are looking for opportunities to share their work and receive constructive criticism, in an effort to improve their craft. Interested writers have an opportunity to join Black Writers Collective at different membership levels, either at the affiliate level, which is free of charge, or at their core or advanced levels, which have an annual fee and additional benefits and features such as access to additional writer's resources.
For more information, speak to Black Writers Collective.
Sign up to our FREE Novice to Novel email course
Join over 3000 writers and receive 1 lesson per week for 52 weeks to help you write your first novel in 1 year!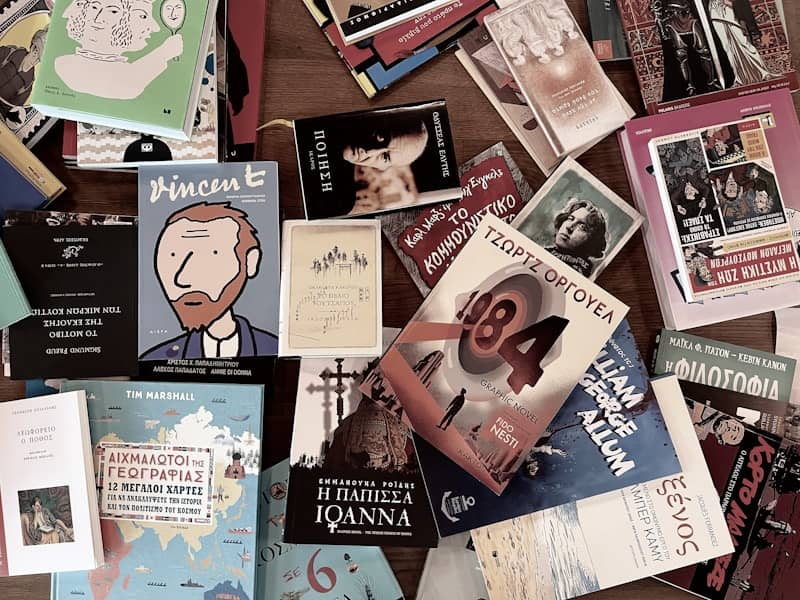 Testimonials
Writer's Diagnostic
Time Management Questionnaire
Resources by State
Beta Reading, Critique & Workshops
Publication Assistance
Editing & Proofreading
Ghostwriting
Request Services
New Jersey Resources for Writers
Here you'll find a collection of resources for writers in New Jersey, from conferences to local critique groups to literary magazines. If you're looking for writing groups near you, writing workshops near you, creative writing classes near you, or simply a place to hang out with writers or submit your work, these are some New Jersey writing organizations you might want to check out:
WriteByNight
For more than a decade, WriteByNight has helped writers in New Jersey and beyond achieve their literary goals. And we want you to be next! Claim your free consultation  to learn about WBN's customizable  one-on-one writers' services , including:
Book Coaching :  If you're writing a book and want some help along the way.
Manuscript Critique : If you've written a book and want a beta read, critique, or writing workshop.
Editing/Proofreading : If you've written a book and want someone to polish it for you.
Publication Assistance : If you've written a book and want help finding an agent or publisher.
Not ready to chat? That's cool. Until you are, why not  sign up for our weekly message  full of education and inspiration for writers and aspiring writers. You'll also receive a free diagnostic tool,  "Common problems and SOLUTIONS for the struggling writer."
Althea Ward Clark W '21 Reading Series
A reading series offered by the Lewis Center for Creative Writing at Princeton.
Appel Farms Arts Camp 
Encourages writers to explore structure, voice and characterization through writing workshops in any style of writing they choose: poetry, creative nonfiction and short-story writing.
Collingswood Book Festival
Closing off six blocks of streets in Collingswood, the festival is filled with nationally recognized authors/speakers for adults and children, as well as booksellers, storytellers, poetry readings, writing workshops, exhibitors, kid-friendly activities and other entertainment for all ages.
Delaware Valley Poets
Founded in 1952, the DVP is a group of more than seventy writers, and offers monthly writing workshops.
Halfway There Reading Series
Brings together established and emerging voices, as well as local and visiting writers of fiction, nonfiction and poetry. Events take place in Montclair at the Red Eye Cafe.
An organization that supports the literary and creative writing community at The College of New Jersey. Offers readings, visiting writers and an arts festival.
Jersey City Writers
A community of dedicated scribes who seek to develop and explore their craft in a fun and open social setting. Offers writing workshops and more.
Liberty States Fiction Writers
Open to both published and unpublished fiction writers, LSFW offers networking and promotion to its members, as well as writing workshops, discussions, meet-ups, its annual Liberty States Fiction Writers and Readers Conference , and more.
Nassau Literary Review
The second-oldest undergraduate literary magazine in the nation and the oldest student publication at Princeton University. Publishes prose, poetry and artwork.
Nick Virgilio Writers House
Opened in April 2018 by the Nick Virgilio Haiku Association, this community space in Camden offers writing workshops for children and adults, as well as a lecture series, panel discussions, film screenings, and much more.
Poetry & Prose Getaway
Challenging and supportive sessions, insightful feedback, and an encouraging community. Offers small, intensive writing workshops in poetry, fiction, nonfiction and memoir.
Poetry Center
The mission of the Poetry Center is to provide poetry events and workshops to a diverse audience and to provide opportunities for poets by offering contests, awards, a journal, anthologies, reference materials and conferences.
Aims to reach the common reader in everyone and to provide a particular experience of reading, one that nurtures an engaged and questioning approach to cultural texts of all sorts: literary, artistic, political, historical, sociological, even scientific.
Rutgers/Camden Summer Writers' Conference
An intensive program of workshops and readings, featuring a staff of nationally-known writers, poets and editors.
South Jersey Writers' Group
Meets the third Thursday of every month for topic-based discussions/presentations, led by published authors or publishing experts. Also offers write-ins, critique groups, and more.
Walt Whitman House
Tour the great poet's house.
William Paterson Writers Conference
An annual conference which offers a day of writing workshops and readings in creative writing, literature and publishing.
Women Reading Aloud
An organization dedicated to the power of the writer's voice, it offers writing workshops, readings, yoga and a writing retreat in Greece.
The Write Group
A support group for writers offering weekly genre-specific discussion groups, monthly readings, and more.
The Writers Circle
A lively community of writers of all ages and interests, the Writers Circle offers creative writing workshops for children and adults in South Orange, Summit, and Maplewood.
The Writers of the Weird
A community of published and unpublished authors with an interest in the "weird" genres of science fiction, fantasy and horror. Operates in affiliation with the Science Fiction Association of Bergen County.
The Writing Center 
Seminars and writing workshops in Englewood Cliffs.
Help us add to this list, New Jerseyans! Do you know of writing groups near you, writing workshops near you, creative writing classes near you, or a New Jersey literary journal we should be aware of? Let us know here
I am really glad I contacted WBN, I only wish I had done it sooner! Shelly B. Madrid, Spain
Client Credits
WBN has helped writers publish with:
Simon & Schuster Little, Brown & Co. St. Martin's Press Amazon Slate Threepenny Review Huffington Post
WriteByNight, LLC 235 West End Avenue, 6H New York, New York 10023
646.374.8174 [email protected]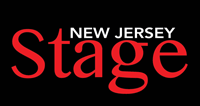 Search website
Writer groups in new jersey.
Women Who Write, Inc.
Members' benefits, our publications, members' news.
Shattered to Shine: You Put Yourself Together Again!
Have Capacity For More, Without Feeling Burnout and Depleted
The Write Sail
MEMBERS' WORKS
Shattered to Shine: You Put Yourself Together Again, by AJ MR
ANNOUNCEMENTS
Save The Cat! Writes A Novel: Online Workshop: Feb. 25
Fellow members and prospective members,
My name is Dana, and I am one of your vice presidents in charge of creating programs for Women Who Write. WWW is growing and it is showing! We are now on Twitter, Instagram, Facebook, and YouTube! WWW is offering more programs and events than in the past, and this is because so many talented members are getting involved by offering their time. The new board is constantly brainstorming new ideas. We will be sending out another online survey to see if you find our ideas appealing, we can form committees to move the dreams into action. WWW is dedicated to becoming a colorful bouquet of resources for our members. If you are thinking about becoming a member please feel free to contact me or our membership VP Megha Malhotra so this way we can answer any questions you may have. To all the current members, thanks for your support, and I promise that there will be so many interesting pages to turn in the WWW book of memories in the future.
NEW JERSEY...AND BEYOND
Women Who Write used to consist of members from only northern New Jersey. Not anymore! We now have members in south Jersey, as well as Pennsylvania, New York, Oregon, Wisconsin, Kentucky, Germany and India! We now have over 120 members...and growing.
Members who can't travel to critique group meetings now are able to belong when they join an online group. We can always start new groups in areas where there is a need. We're always open to suggestions.
To learn more about our history, please visit our About page.
CORONAVIRUS STATEMENT
In-person and hybrid classes in suburban New Jersey. Plus convenient virtual workshops for students joining us from near and far.
Most TWC workshops are m ask friendly; mask optional. Please review TWC's COVID safety protocols for in-person and hybrid instruction.
creative writing workshops & community
About The Writers Circle
We believe in the uniqueness of each writer's voice. our workshops nurture that pure, honest self-expression in each of our students..
​​We welcome the most reluctant child, the teen in need of a welcoming place to explore and express, the adult who feels like a beginner, and the experienced professional looking for a group of insightful peers.
The Writers Circle is more than a place to take a class. It is a community joined by the love of writing.
Weekly Creative Writing Workshops for Children and Adults
TWC's weekly workshops inspire, support and encourage writers at every stage and age.
Our children's and teen workshops, for first grade through high school, emphasize creativity and imagination as the most productive and enjoyable path to better writing.
Our adult workshops include beginners classes for newly aspiring writers, multi-genre workshops, and genre-specific classes in fiction, creative nonfiction, poetry and more.
All our workshops encourage writers to work on their own projects while offering constructive support and incisive feedback at every stage of the literary process.
Hand-picked Author-Instructors
TWC's instructors are all published authors hand-picked for their ability to encourage and support our students at every age and stage of the writing process. Our children's instructors light up the room with their energy, ideas, and creative approaches to writing. The instructors in our adult workshops understand the risky, vulnerable experience of writing and know how to make writers comfortable receiving and sharing feedback. Our goal is always to bring each writer to his or her own best level.
Special Summer Programs – for Kids & Teens
Our Summer Creative Writing Intensives for teens is a week-long program offered for three weeks every summer. Students study specific literary genres, work with professional author-instructors and special guests, and develop their literary voices and imaginations along with a group of like-minded peers.
Our WordSMASH! summer mini-camps for kids in grades 1-7 are week-long two-hour afternoon programs offered on Mondays-Fridays every summer at Summit, South Orange, and Morristown. Chock-full of writing games, wacky prompts, and time to sink into a favorite book, Our energetic environment lays the foundation for kids to let loose and let the words flow.
Locations in Northern New Jersey
Summit . South Orange . Maplewood . Montclair . Morristown . Each Writers Circle location brings together local authors with aspiring writers to create a vital community to support and encourage your writing.
Now running VIRTUALLY, too!
With the onset of the 2020 pandemic, we moved all our offerings online and discovered writers of all ages from all across the USA and even around the world joining our workshops, summer programs, and special events. As the "new normal" becomes clearer, we plan to continue offering virtual workshops as well as return to our in-person sessions locally.
Editorial Services and Custom Classes
TWC's instructors are also available to work one-on-one through our book coaching, private consultation and editorial services . We also work with public and private schools, home school organizations and private groups to provide in-school workshops, after-school enrichment, and professional development for teachers .
​A Community of Like-Minded Writers
Nurturing and supporting the TWC community is an essential part of what we do. Writers develop friendships with others who understand their passion, struggles, and goals. At our special events , they meet authors and other industry professionals, extending their personal and professional networks. Our on-going blog keeps everyone up to date with thoughts on writing craft as well as news of the publishing world. We also support and share the best work of our writers through publication in The Writers Circle Journal Online .
​​​Tools to Inspire Writers, Near and Far
TWC is working to share its creative approaches with writers beyond our workshops. Our Story Magic Inspiration Sparking Idea Decks and Plotfoolery Writing Adventure are just the start of the tools we are developing to inspire writers wherever their creativity takes them.
Connect With TWC
What Students & Parents Are Saying
Twc new jersey locations & online classes, too, find out more:.
The Writers Circle reserves the right to shift any in-person or hybrid program to virtual instruction based on the health and safety recommendations of the CDC, WHO, the State of New Jersey, or other authorities or involved parties.
TWC on Instagram
Built using Kale Pro by LyraThemes .
The South Jersey Writers' Group
Barrington, NJ
106 members
Private group ?
and 11 others
What we're about
Thanks for visiting and welcome! You can contact us at southjerseywriters [at] gmail [dot] com, or on our new website . Be sure to like us on Facebook too for our public events and other writerly distractions. We are also on Twitter !
(Members who have questions about dues should send a message to the "Organizer" of the Meetup, as dues are paid to Meetup, not the SJWG. The Organizer is a shared account among the Board of Directors, and they are copied on all messages.) ***** The South Jersey Writers' group was founded in 2006 by Janice Wilson and has continued strong since. Join us for coffee and writing talk on the third Thursday of every month, or at any of the other events we schedule regularly! We are low key and laid back, from all backgrounds, all genres, and all levels of experience. Our focus is on the needs of the writers who attend the group--addressing questions or uncertainties, inspiring and motivating, giving feedback on finished pieces. Many of our discussions rely on participants giving their experiences, best practices, etc. Published authors, subject matter experts, and other professional speakers facilitate our monthly discussion meeting so join for a free 60-day trial to see if we're right for you!
Upcoming events (4)
Mon, mar 13, 2023 , 7:00 pm utc, virtual write-in.
Location visible to members
Thu, Mar 16, 2023 , 7:00 PM UTC
Craft & conversation: opening lines & first paragraphs.
Mon, Mar 20, 2023 , 7:00 PM UTC
Tue, mar 28, 2023 , 7:00 pm utc, tuesday critique group.
Past events (886)
Mon, mar 6, 2023 , 7:00 pm utc.
Discussions (0)
This content is available only to members
Members (106)
Find us also at.
Related topics
South Jersey Writers' Group
Start a new chapter, south jersey writers' group.
The Mission of the South Jersey Writers' Group is to grow the writing community in South Jersey. We meet regularly to learn, connect, to inspire and be inspired. We welcome all backgrounds, all ages, all genres, all publishing platforms, and all levels of experience.
Upcoming events
In Conversation with Author Jane Yolen Thursday, February 2, 2023 at 7:00 PMOnline Event Join us as we welcome prolific author Jane Yolen! Yolen has been called the Hans Christian Andersen _(Read More)
Understanding Writing Mentorship Programs with AWP's Miranda González Thursday, November 17, 2022 at 7:00 PM Join us in welcoming Miranda González, who will be talking to us about writing mentorship programs. The Association _(Read More)
2022 SJWG Annual Awards December 26, 2022 On December 13 2022, the South Jersey Writers' Group held its 9th Annual End-of-the-Year Celebration. After two years of a virtual celebration, we finally held an in-person dinner at Tutti Toscani in Cherry Hill. It was great to reconnect, enjoy some delightful wine and delicious food, and celebrate our in-person meetings returning in January! The _(Read More)
Featured Member
James carpenter.
Hi there! Thanks for stopping by!
Join our mailing list for news and updates from your favorite local writing group.
Once a month, never any more. We'll never share your info. We know you have enough to read!
Check your inbox or spam folder to confirm your subscription.