Open Cover Letters
Anonymous cover letters from hired librarians & archivists.
Electronic Resources Coordinator cover letter and resume
Share this cover letter:
Community college librarian cover letter.
Reference and Instruction Librarian cover letter
Instruction and Serials Librarian cover letter
Virtual Services Reference Librarian cover letter
Reference Librarian cover letter
Special Collections Librarian cover letter
Metadata Librarian cover letter, resume and references
Data Services Librarian cover letter
Public Library Director cover letter
Questions? Concerns? Email me at [email protected]
Twitter Updates
RT @ LISprochat : @ marpear @ opencoverletter Yes! It's so helpful in helping me stay organized in cover letters #LISprochat #inaljchat 7 years ago
Archives & Museums
Health Sciences
International
Uncategorized
February 2016
January 2014
December 2013
November 2013
October 2013
February 2013
January 2013
December 2012
November 2012
October 2012
August 2012
February 2012
January 2012
December 2011
November 2011
October 2011
September 2011
August 2011
Entries feed
Comments feed
WordPress.com
Already have a WordPress.com account? Log in now.
Follow Following
Report this content
View site in Reader
Manage subscriptions
Collapse this bar
You must be logged in to post a comment.
Library and Technology Jobs: Cover Letters
General Tips
Cover Letters
Professional Networking
Mailing Lists & RSS Feeds
Job sites: Alabama to California
Jobs sites: Colorado to Georgia
Job sites: Hawaii to Iowa
Jobs sites: Kansas to Maryland
Job sites: Massachusetts to Missouri
Job sites: Montana to New Jersey
Job sites: New Mexico to Ohio
Job sites: Oklahoma to South Carolina
Job sites: South Dakota to Vermont
Job sites: Virginia to Wyoming
International Library Jobs
Library Interview Questions
Making a good impression
Interview Follow-up
Additional Resources
eBooks on Cover Letters
You can read these eBooks now!
Sample Cover Letters
Open Cover Letters Open Cover Letters is a helpful site with cover letter examples used by real information professonals who got hired.
Sample Librarian Resume Cover Letters
Reference Librarian Cover Letter
Sample Librarian Cover Letter
Resources for writing cover letters
2017 Cover Letter Help
FSU Career Center Writing Cover Letters
Cover Letter Workshop from Purdue OWL
Tips for Getting Your Cover Letter Noticed
Purdue OWL Cover Letter Help
7 Examples of Fresh New Ways to Start your Cover Letter
Making your cover letter work for you
How long should you spending writing a cover letter?
Writing a cover letter they will read
<< Previous: Résumés
Next: Find Job Openings >>
Last Updated: Nov 30, 2022 5:53 PM
URL: https://guides.lib.fsu.edu/LISJobs
Florida State University Libraries | 116 Honors Way | Tallahassee, FL 32306 | (850) 644-2706
You control your data
We use cookies to tailor the experience of creating resumes and cover letters. For these reasons, we may share your usage data with third parties. You can find more information about how we use cookies on our Cookies Policy . If you would like to set your cookies preferences, click the Settings button below. To accept all cookies, click Accept.
Cookie settings
Click on the types of cookies below to learn more about them and customize your experience on our Site. You may freely give, refuse or withdraw your consent. Keep in mind that disabling cookies may affect your experience on the Site. For more information, please visit our Cookies Policy and Privacy Policy .
Choose type of cookies to accept
These cookies allow us to analyze our performance to offer you a better experience of creating resumes and cover letters. Analytics related cookies used on our Site are not used by Us for the purpose of identifying who you are or to send you targeted advertising. For example, we may use cookies/tracking technologies for analytics related purposes to determine the number of visitors to our Site, identify how visitors move around the Site and, in particular, which pages they visit. This allows us to improve our Site and our services.
These cookies give you access to a customized experience of our products. Personalization cookies are also used to deliver content, including ads, relevant to your interests on our Site and third-party sites based on how you interact with our advertisements or content as well as track the content you access (including video viewing). We may also collect password information from you when you log in, as well as computer and/or connection information. During some visits, we may use software tools to measure and collect session information, including page response times, download errors, time spent on certain pages and page interaction information.
These cookies are placed by third-party companies to deliver targeted content based on relevant topics that are of interest to you. And allow you to better interact with social media platforms such as Facebook.
These cookies are essential for the Site's performance and for you to be able to use its features. For example, essential cookies include: cookies dropped to provide the service, maintain your account, provide builder access, payment pages, create IDs for your documents and store your consents.
To see a detailed list of cookies, click here .
This site uses cookies to ensure you get the best experience on our website. To learn more visit our Privacy Policy

Cover Letter Examples
Librarian Cover Letter: Samples & Guide for Any Library Job
Librarian Cover Letter: Samples & Guide for Any Library Job
You know the Dewey Decimal System by heart and you can shush a group of teenagers with a stern look. Prove your finest skils in a cover letter to land that library job interview.
As seen in:
Ready to hit the stacks and write a librarian cover letter ?
As a librarian, current or future, you're well aware of that old adage: "Don't judge a book by its cover."
Unfortunately, library directors do judge you by your cover—
The library cover letter, that is.
So, let's make sure they score you highly.
This guide will first give you a sample librarian cover letter for library jobs, as well as great advice for how to write a librarian cover letter no experience or with.
Want to write your cover letter fast? Use our cover letter builder. Choose from 20+ professional cover letter templates that match your resume. See actionable examples and get expert tips along the way.
Create your cover letter now
Librarian Cover Letter for a Resume— See more cover letter examples and create your cover letter here .
A great cover letter for librarians is awesome, sure. However, it is completely useless if you don't also send them a great librarian resume: Librarian Resume Samples and Writing Guide
For similar cover letter examples, have a look at these guides:
Library Assistant Cover Letter Sample
Education Cover Letter Sample
Teacher Cover Letter Sample
Elementary Teacher Cover Letter Sample
Academic Cover Letter Sample
Admissions Counselor Cover Letter Sample
Teaching Assistant Cover Letter Sample
Administrative Assistant Cover Letter Sample
Research Associate Cover Letter Sample
Consulting Cover Letter Sample
Judicial Clerkship Cover Letter Sample
Editor Cover Letter Sample
Editorial Assistant Cover Letter Sample
Tutor Cover Letter Sample
Art Teacher Cover Letter Sample
Want to explore your options further? See our full selection of cover letter examples for every career: Best Cover Letter Examples for All Professions
Here is Zety's example of the ideal cover letter for librarian jobs:
Librarian Cover Letter Sample
Eric B. Porter
Librarian Assistant
2451 Maud Street
Philadelphia, PA 19103 July 3, 2019 Lorene Chapman
Library Director
Philadelphia Public Library
4027 Argonne Street
Philadelphia, PA 19108
Dear Lorene, Having been a librarian assistant at the Drexel University Campus Library, I'm quite fond of working amidst the stacks. When I saw your Indeed posting for a librarian at the Philadelphia Public Library, it immediately excited me. Though I love assisting college students and other older visitors with their requests, I would love to use my natural enthusiasm for books to inspire the general public and younger children, which this job would allow me to do.
As a library assistant, I've had the opportunity to chalk up several successes during my 2+ years at the Drexel University Campus Library. These include:
Earned the Library Instruction Section Innovation Award in 2018 from the American Library Association (ALA) Association of College & Research Libraries (ACRL).
Digitized over 2,000 items from the backlog in the microfilm collection.
Overhauled the "Friends of Drexel Library" website, increasing readership by 35%.
As I hope my award and achievements show, I love working around books. I enjoy helping others enjoy their books, and I take great pride in my friendly personality and helpful character. I know I would be a great fit at the Philadelphia Public Library because I would bring these same traits with me.
If you would kindly take the time, I'd be happy to discuss in more detail how I can be the ideal candidate for the librarian job position.
P.S.—If you have time, I'd enjoy sitting down with you over a coffee to discuss how I could bring that increased readership (35%) over to the PPL, too.
That's our sample of the perfect librarian cover letter Now comes the breakdown for you.
Librarian Cover Letter Template
Here's how to build a cover letter for library job applications:
1. Use the Proper Format on a Librarian Cover Letter
Pick the perfect cover letter font , and use the normal 11–12pt font size throughout the body.
Don't use justified alignment on your cover letter for librarian jobs, because it looks terrible. Stick with left-side alignment from top to bottom.
Use single line spacing rather than double, because you need to be able to fit everything in under one page .
Learn more: What's the Best Cover Letter Format to Use?
2. Create a Professional Librarian Cover Letter Heading Section
In the top corner of your public or academic librarian cover letter (left-aligned), start the document with your full name, job title, and mailing address.
Next, add today's date (or the date you're writing the cover letter).
Then, include the library's info, such as the library director, their title, and the address of the library.
Learn more: How Do I Address My Cover Letter?
3. Begin Your Library Cover Letter With a Salutation and a Compelling Introduction Paragraph
Start the cover letter by addressing the head librarian or hiring manager by name.
Introduce your candidacy by stating exactly which position at the library you're applying for.
Make the cover letter introduction as captivating as a seasoned novelist would so you know they'll read further.
Use a neutral "Dear Library Director" if you're unable to find the exact name of the person to whom you'll send the cover letter for library positions.
Learn more: How to Open a Cover Letter Just Right (Samples)
4. Show You're the Perfect Candidate for Librarian Jobs
A library is a repository of choice books and other media.
A great cover letter for library jobs needs to be a repository of your choicest skills, experience, and accomplishments.
Open up the librarian job posting and have a look at the job requirements area. This is a list of exactly what they're looking for in a new librarian.
Give some background on your work history, and make it as relevant to library jobs as possible.
Add a few wins using numbers to prove to them you're that rare first edition they've been hunting for.
Don't make your library clerk cover letter too short or long: How Long Should My Cover Letter Be?
5. Explain Why This Particular Library is Right for You
Show knowledge of working with books, such as your knowledge of the Dewey Decimal System or a particular book cataloging format.
Don't send in generic text on your cover letter . Tailor it to this specific library job.
Display eagerness and feeling for your love of books and literature.
Do you have any librarian certifications, such as the AASL-CAEP School Librarianship Education Program ? Was your college major was ALA-accredited ? These look great on your cover letter, so always include them.
Writing a first-time cover letter for librarian jobs with no experience? Check out this guide: Entry-Level Cover Letter with No Experience
6. Make the Librarian Director an Offer They Won't Refuse
Write a compelling ending statement which sums up your request for the librarian job.
Include a powerful call to action as you leave the decision in their hands.
Learn more: How to Finish Cover Letters (Samples)
7. End the Library Cover Letter With a Distinguished Sign-Off
Select a common closing sentiment, such as "sincerely."
Add your full name below, leaving a space between it and the closing sentiment. Leave extra spaces if you will print it out and sign it by hand.
Add a postscript, perhaps, to draw their attention to a particular achievement one last time.
Here's how to follow up after sending your cover letter and librarian resume: How to Follow Up on a Job Application
When making a resume in our builder, drag & drop bullet points, skills, and auto-fill the boring stuff. Spell check? Check . Start building a professional resume template here for free .
When you're done, Zety's resume builder will score your resume and tell you exactly how to make it better.
Did we answer all your questions about writing a librarian cover letter? Need help tweaking it for special positions (e.g., library director cover letter, school librarian cover letter, library aide cover letter)? Let's talk below, and thanks for reading!
Don't miss out on exclusive stories that will supercharge your career!
Get a weekly dose of inspiration delivered to your inbox
Similar articles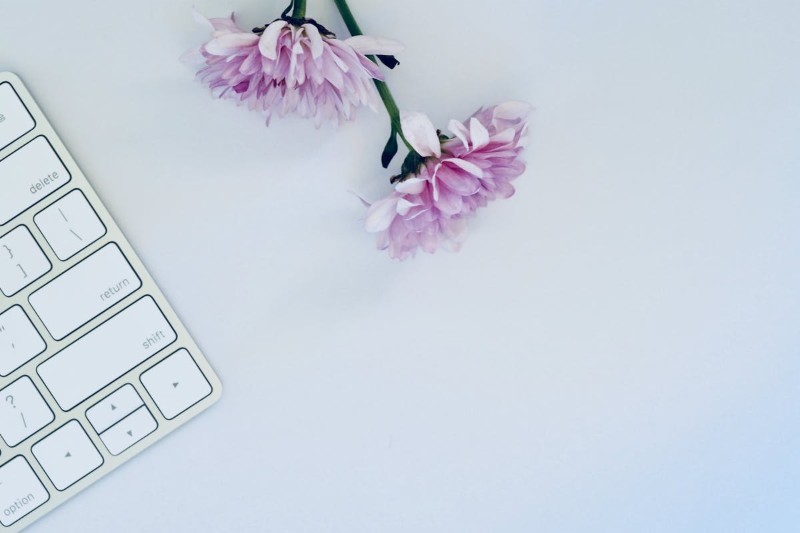 What Does the Best Resume Look Like in 2023
Not sure what your resume should look like to impress recruiters and land you that dream interview? You've come to the right place to find out. See for yourself.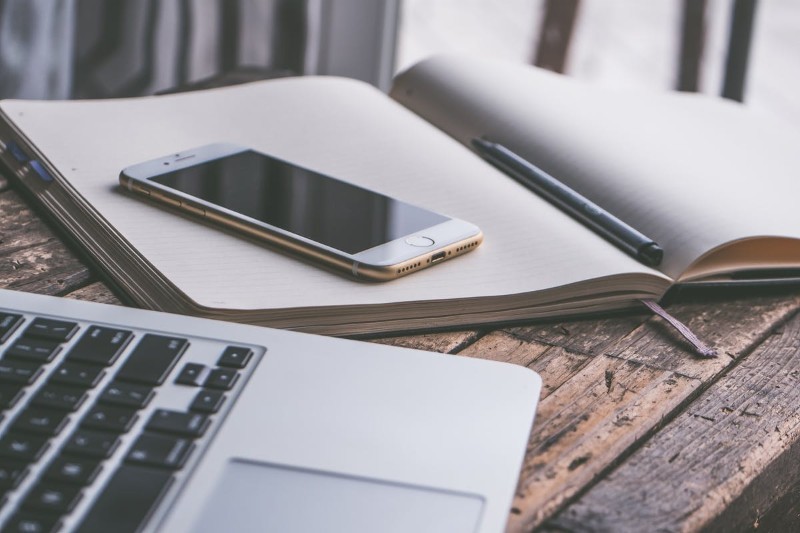 How to List Continuing Education on a Resume? 10+ Examples
Adding continuing education on a resume can set you apart from a crowd of 250+ candidates. Just make sure you do it right, and show you're serious about your career development.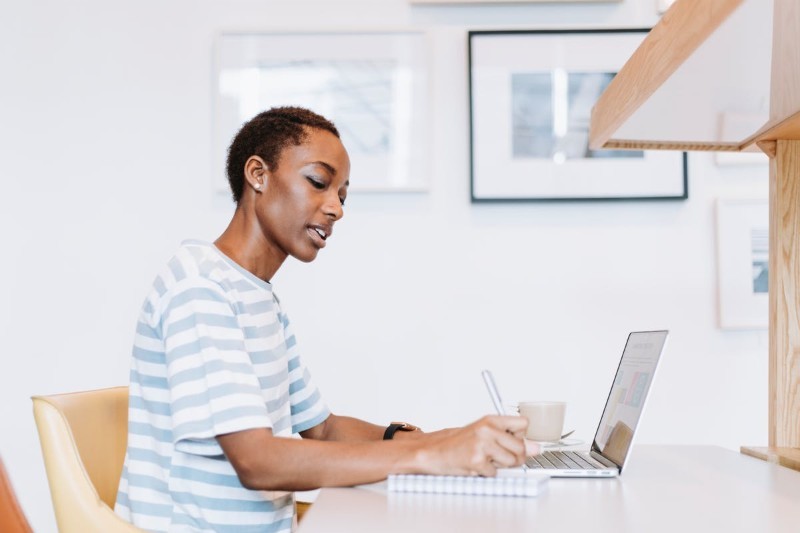 How to Spell Resume: Accents or Not? Résumé, Resumé?
To spell resume with accents or not? Is résumé "more correct" than resume? We'll show you the correct spelling. (And no, it's not resamay.)
Librarian Cover Letter Example
When you hire a librarian, you had better hope that they not only have a passion for words; but also possess a warm and engaging manner to introduce others to the wonderful world of literature. It would seem that writing a librarian cover letter would be an easy task, but since this type of document is more connected to hiring practices than to literary style, there are some nuances to consider.
With over 9,000 public libraries in the United States alone (and 17,000+ independent libraries), according to the American Library Association , the pleasure of opening a real book, as opposed to reading on a tablet, is still very real. Sure, we access information on device screens a lot these days, but nothing beats popping down to the local library to chat with a librarian about their latest recommendations.
That is their job – to help readers find the books that are going to make a difference to their lives. They are not selling books in a soulless shop rammed with "best sellers" and while their role is far broader than simply talking about books, in many cases (and particularly in school libraries) enthusing about literature is what they do best.
So, as a librarian who is thinking about applying for a new role, how can you communicate this passion? The rigid limitations of a resume tend to constrain personable storytelling, but as a cover letter is more free form you can really expand on what matters to you. 
How do you juggle your time between managing stock on a complicated system, checking that the right books are in the right place and patiently helping a long line of curious readers? If you let your cover letter do the talking, you set the scene for what you wish to discuss during an interview. Imagine that a hiring manager is sitting in front of you right now. What would you want to say to them in a brief but free-flowing elevator pitch of 300 words?
In this guide, along with the corresponding cover letter example, we'll cover the following topics to help you write the best cover letter possible:
How to develop and choose the best format of your cover letter
What elements should be included in the structure of your cover letter
How to maximize the effect of each cover letter element (header, greeting, intro, body and conclusion)
What approach to take when writing your cover letter (taking the hiring manager's psychology into account)
What mistakes to avoid when writing your librarian cover letter.
To maximize the dual impact of a resume and cover letter, it is generally a good idea to write them together as they can contain different aspects of the same story. There are certain traits that every librarian should include, but there are many others that will depend on the nature of the library and the readers who are visiting. Make both documents as specific as possible for the library in question.
So, what are some of the key considerations for a librarian when they sit down to write their cover letter? What will set them apart from the other candidates?
Best format for a librarian cover letter example
A librarian cover letter should cover the entire basic picture of how you run a library's day-to-day operations. It is easy to gush about your love of literature, but if you do not state how you run the operations, or balance the books, doubts will quickly surface about your impact. The cover letter sample at the end of this paragraph provides a good illustration of this dual approach.
The best format of a librarian cover letter should resemble a story, with your own personal touch but also with a clear structure and proof of your professional credentials and capabilities. Unlike a resume, the cover letter format is far more personalized, human and passionate, but that doesn't remove the need to convey how exactly you do your job effectively. Therefore, make sure the letter format reflects that with a clear structure and examples of your past job successes and/or practices.
Librarian cover letters should aim to accomplish the following goals to successfully land an interview:
Share how they offer an excellent visitor experience — send readers away happy
Demonstrate that they understand the mechanics of a well-functioning library
Talk about their personal approach to work
Make sure that they highlight their literary passions and specialist knowledge.
It doesn't take long for any machine to fail if it is not suitably oiled and maintained. When thousands of books are passing in and out of a library every week, unless operational issues are addressed immediately, chaos can quickly ensue. No school managing body or local authority wants a librarian who just focuses on talking with readers and neglects their more mundane duties.
It might be considered rare for a librarian to have a commercial brain, but in fact there are significant budgets to be balanced, stock to be procured and rotated and supplier agreements to manage. Most librarian cover letter samples found online ignore the practical aspect of a librarian's work and only focus on their knowledge of literature. However, client service and managing routine operations is a big part of the job.
Be a bookworm, be an operational whizz, but also be a commercial animal. The stories that you tell in the cover letter should contain aspects of each of these threads.
Talk about how you increased lending in certain of your favourite categories, how you introduced a new lending system and how you negotiated a new deal with a cleaning company. Your value in the library can come in many forms, so don't sell yourself short by limiting your cover letter to individual areas.
Sure, you should be an academic first, but without an equal operational and commercial focus the library will quickly become a war zone of lost books and wasted opportunity.
Don't just talk about your experience — quantify it with hard numbers.
Your future employer will not be able to grasp the scale of your experience unless you quantify it. Running a 2,500-square-foot town library is very different to running a 25,000-square-foot college library with a team of seven. How many people visit the library? How many books are processed every day? How do you break down your days and weeks in terms of activity?
This is not boring information. It will give them an immediate feel of whether you are right for their role. Scour the job description for hints as to the nature of the job and best of all actually spend some time in your future workplace to get a sense of the challenges that await you. What information is most crucial for them to understand? What would they need to hear to feel that you were the librarian for the job? Be specific and don't shy away from the numbers.
This librarian cover letter example is a good foundation to develop your own professional application:
Dear Mr. Lashington, Having spent seven years as Chief Librarian at Summerfield Elementary School, I would relish the challenge of setting up a library and community education project at Hazelton. My university degree in Library Studies from the University of Michigan and BA in Early Childhood Studies fueled my passion for early years education and my work at Summerfield was incredibly rewarding. We increased literacy rates in the district by 35% and completed a five-year project to improve reading grades across elementary age groups. Parental engagement was key to enthusing the children and we understood that availability of the most popular series was key to success. It is easier to captivate your young children if you are reading to them about characters that they already know. We increased the stocks of the top 25 authors and held weekly workshops to help parents engage with the stories. At Summerfield, I was in charge of the operational and commercial aspects of running the library, so setting up ab initio would be entirely achievable. Understanding the profile of your young readers is key, so before we order any books, we would need to run a learner profile of the school community. Making the library "digital first" will be a top priority – we ensured that 200+ students learned to read every year with our engaging and interactive resources. Reading on digital devices is still reading and should be encouraged. My experience of managing a team of part-time library helpers (mostly parents) will prove essential, as the job of selecting, purchasing, managing and maintaining a library of 4,000 books is no simple task, especially in an area with such a strong bilingual community. I would welcome the chance to discuss your plans during an interview – elementary literacy is the bedrock of our children's education and there is nothing more exciting than starting a library project from scratch. Sincerely,
Simone Martin
Create a great structure for your librarian letter
It often helps to present your arguments and tell your story when there is a logical structure to your cover letter.
The structure of a librarian cover letter should contain the following elements:
The cover letter header
The greeting
The introduction
The body of the letter
The conclusion
The signature
The comprehensive cover letter guide offers more general advice about how to go about compiling a cover letter, but here is some information about each specific section:
Cover letter header
The cover letter header is located at the very top of the letter. It contains the name, email and phone contact of the candidates, and although it might seem somewhat boring, it is absolutely essential that a hiring company is able to contact the candidate immediately should they have an interest. You don't want them having to open another electronic document (your resume) to find out how to get in touch with you.
If you have a powerful cover letter, many people will want to get in touch there and then.
If you're submitting your cover letter along with your resume, consider the impact of ATS (Applicant Tracking System) algorithms.
There is also the not insignificant matter of pleasing the software used by recruitment departments and hiring managers. The ATS recruitment software is responsible for scanning the details into the recruitment CRM system, but they won't stop at this. Most ATS systems can be programmed to look out for a prevalence of certain keywords in resumes (or cover letters if the online application allows that submission), so make sure that you include the words "email" next to your address and "phone / cell / mobile" next to your number. 
Even if you are not a fit for this role, being found for any future positions could well be important. 
The aim of the cover letter header: Include those vital contact details, efficiently, with no frills. Attract attention to the document itself and make it memorable in the mind of the hiring manager.
Cover letter greeting
As every librarian knows, words have an impact that lasts long after a book has been closed. Our memories are mysterious things, and just one word can alter opinions and forever change perspective. 
In short, getting the greeting wrong on a cover letter risks clouding how the reader sees you. Starting with a less formal "hi" is likely to be viewed as a little disrespectful, so stick with the more formal: "Dear Mr/Mrs/Ms. Surname" and triple check that you got the spelling correct. If you are dealing with HR, the letter should ideally be addressed to the future hiring manager, so ask for their name.
If you are not sure about the recipient, "to whom it may concern" is fine. "Dear _____ team" is acceptable in some more relaxed corporate settings, but for academia we would advise erring on the side of formality.
You may have noticed that the cover letter sample in the chapter above this one provides a fairly traditional greeting ("Dear Mr. Lashington"), yet it addresses the hiring decision-maker by name. While this may seem trivial, it's an extremely important aspect of establishing a personal connection, hence - it's included in the cover letter example we offer as your main reference point.
The aim of letter greeting / salutation: Starting the cover letter off on a formal footing is important for a librarian, so make sure that the greeting fits the situation.
recruiting volunteers in a warm but professional manner.
Dear Mr. Lashington,
Cover letter introduction
Any great work of literature takes a few pages to set the scene, easing the reader into the action. When you read certain books, you have a sense of what is to come after the first few words. Great writers can cause the deepest of emotions in a matter of seconds.
That is what the introduction of your cover letter needs to achieve. A powerful librarian cover letter intro gets to the heart of the application – why are you the best person for the job? What are the objective aspects of your experience that will make a hiring manager sit up and think that you are the librarian for them? Make those one or two sentences count and lead with the part of your story that is most relevant for the position.
Show that you have worked in a similar setting, solved the problems that you are likely to encounter and helped your previous employers to offer their readers and visitors an amazing experience. As a librarian, you are a facilitator of knowledge, but unless you run a tight ship you can also risk presiding over a disaster zone of confusion. 
Your introduction should exude the experienced vibes of someone who knows how to run a library like a swan gliding over the calm waters (and paddling furiously underneath).
The aim of the cover letter intro: Work out what your most important message is and make sure that it fits with the nature of the role. Grab their attention and they will be curious to read further.
Having spent seven years as Chief Librarian at Summerfield Elementary School, I would relish the challenge of setting up a library and community education project at Hazelton.
Cover letter body
The body of a cover letter contains the most compelling aspects of any career story. You have the space to expand on what matters, you can use bullet-pointed lists to highlight key achievements and quantifiable data, and you can choose your language to show off your personality. How you portray your stories says a great deal about you as a person, and given the blank page of a cover letter, it is vital that the body of the letter is compelling.
If you have not got much to say about yourself, no one will hire you.
Pick examples that show that you can deal with the most extreme situations that can occur in a library. This might sound dramatic, but any issue that can affect the confidence of a reader to "find the right book" might mean that someone doesn't come back next time. That is a problem when you have a finite number of potential visitors – if you can't deal with issues quickly and efficiently, your popularity will quickly dwindle.
As well as the commercial and operational aspects of the role, take the time to expand on your love of literature. If the librarian is just in it "for the money" then they will likely not be overly keen on exciting others about reading. Librarians are sadly not paid huge salaries, but they often simply go to work for the love of the profession.
Finally, show that you work well with others. You will likely have to work closely with a wide range of people while you are collating a picture of what is going on, so communication and influencing skills are key.
The aim of the body of your cover letter: Share a vision of what it is like to walk into a library that is run by you. If I want to have a chat about a book with you, how am I likely to feel afterwards?
Parental engagement was key to enthusing the children and we understood that availability of the most popular series was key to success. It is easier to captivate your young children if you are reading to them about characters that they already know. We increased the stocks of the top 25 authors and held weekly workshops to help parents engage with the stories. At Summerfield, I was in charge of the operational and commercial aspects of running the library, so setting up ab initio would be entirely achievable. Understanding the profile of your young readers is key, so before we order any books, we would need to run a learner profile of the school community. Making the library "digital first" will be a top priority – we ensured that 200+ students learned to read every year with our engaging and interactive resources. Reading on digital devices is still reading and should be encouraged. My experience of managing a team of part-time library helpers (mostly parents) will prove essential, as the job of selecting, purchasing, managing and maintaining a library of 4,000 books is no simple task, especially in an area with such a strong bilingual community.
How to end a librarian cover letter (conclusion and sign-off)
The concluding lines of a librarian's cover letter should leave a measured and self-assured impression. Not too many librarians are loud and outspoken, so there is no need for overconfident self-promotion in the closing statement. Say why you feel that the role is for you and repeat (not a bad thing) why you think that you are a great fit.
The conclusion is also a great place to share something unique about your personality or experience. Visually the reader realizes that they are coming to the end of the document, so typically they will spend that little bit of extra time analyzing the last few sentences. Maybe write something that could be expanded upon at the interview – the whole point of the cover letter and resume is to provide a springboard for further discussion.
Lastly, don't be shy to mention the possibility of meeting the hiring manager at an interview. The whole aim of writing a cover letter and resume is to secure an opportunity to discuss your application in person and build on your case. Arrogance has no place in job search correspondence, so make sure that the tone is not over confident, but you have every right to say that you look forward to the possibility of meeting. Notice how our librarian cover letter example handles the conclusion and sign-off below. It's respectful, professional, delivers one last reminder of the applicant's work philosophy and closes with a polite call to action . Use this sample of cover letter writing to model your own application letter conclusion.
The aim of this part: Finish by telling your future employer why they should employ you and justify your request for an interview.
I would welcome the chance to discuss your plans during an interview – elementary literacy is the bedrock of our children's education and there is nothing more exciting than starting a library project from scratch. Sincerely,
Writing psychology: how to convey your work ethic in your cover letter
Just as cultural fit is important in a corporate setting, so it is vital that your personality and literary interests match the people who will be visiting the library. When writing your cover letter, you should tailor your passionate appeal to the needs of the specific employer you're targeting. Make sure to choose the correct tone in your cover letter writing, to address the relevant needs and to write with the psychology of the hiring decision-maker in mind.
If you are a librarian applying for a role at a school, make your cover letter and resume specific to the needs of the younger minds that will borrow your books. If your average visitor is a university grad, you can be sure that having the right books on the right shelves is going to be critical to them. If you are going to be running a small-town library with an older audience, you will probably end up chatting to people who want someone to chat to when they come to borrow some books.
Work out the reader profile and make sure that you tease out the aspects of your experience that fit that profile. It is better to share a relevant example that is slightly less impactful than a story that packs a punch but is utterly foreign to what you will be doing. You need the reader of your cover letter to feel that you are one of them. Try to write the letter from their perspective and include the sorts of things that they would want to hear about.
Again, spending some time (maybe even undercover) at your future library is a great idea to get an idea of the feel of the place. This is obviously not an option if it is a school as that would not be possible, but even then, you could find out about the demographics of the area and the types of students that attend. Do your research!
Librarian cover letter sample with no experience
In case you have no experience as a fully-fledged librarian, you are likely entering from an adjacent field. A librarian is one of those professions where you are likely to start via one of two routes:
A small local library will probably hire an educator, teacher, graduate or office administrator and train them to take up librarian functions and duties
A larger library is likely to promote a library assistant when a librarian position opens.
In the first scenario, we recommend you check out our guides and cover letter examples in the education or administrative sections and choose the one that corresponds to your career path. At the end of this blog we made a helpful list with the closest applicable ones. If you already have a job as a library assistant and are looking to move up the career ladder, check our cover letter sample for the library assistant .
Basic mistakes in a librarian application letter
Librarians are expected to be organised and accurate in their dealings, so how you set out and present your cover letter will leave a lasting impression.
Get the spelling and grammar spot on. Mistakes in grammar are not what you would expect when you are about to employ a librarian. Although your grasp of the English language will not hugely impact on your ability to do your job, there is a certain cognitive dissonance about a librarian that does not take care over how they write. Use a grammar checker like Grammarly and get someone else to proof read.
Make sure that it is a powerful story but don't make it long. Even the shortest stories can pack a punch. It is important for a cover letter to whet the appetite to learn more about you, but bear in mind that white space on the page plays a part too. Don't make it too long and break up the letter with brief paragraphs, bullet points and powerful but short sentences. It should be easy to read, or the hiring manager will undoubtedly switch off.
Use language that reflects your personality. Don't feel under pressure to become some super salesperson in the job search process. If you are quiet and thoughtful, it is fine if that comes across in your job search content and throughout the interview process. Use the sorts of words that you would use in a normal conversation – don't force it just because you really need that job. That is a turn off.
Key takeaways
Let the reader feel what it is like to walk into the library and chat with you.
Show a hiring manager that you are operationally savvy and commercially astute.
Use personality-illuminating adjectives and thoughtful action verbs to paint a picture.
Pick examples that show that you will go the extra library mile for your visitors.
With Resume.io, writing your cover letter is as easy. Click on one of our ready-made and carefully market-researched cover letter templates and simply start writing. Well, the clicking part is easy, but we hope that we have given you some ideas to help with the writing.
If you're looking for additional inspiration for cover letter writing, you can check out our related education cover letter examples:
Teacher cover letter example
Teaching assistant cover letter sample
Substitute teacher cover letter example
Graduate cover letter sample
Free professionally designed templates
Skip to main content
Skip to primary sidebar
Skip to footer
Resume Genius
The World's Smartest Resume Builder
Home Cover Letter Examples Librarian Cover Letter
Librarian Cover Letter Example
September 10, 2020 | By the Resume Genius Team | Reviewed by Geoffrey Scott, CPRW
You don't need to have written War and Peace to land more interviews as a librarian. Learn how to write a convincing cover letter with our librarian cover letter example and essential writing tips below.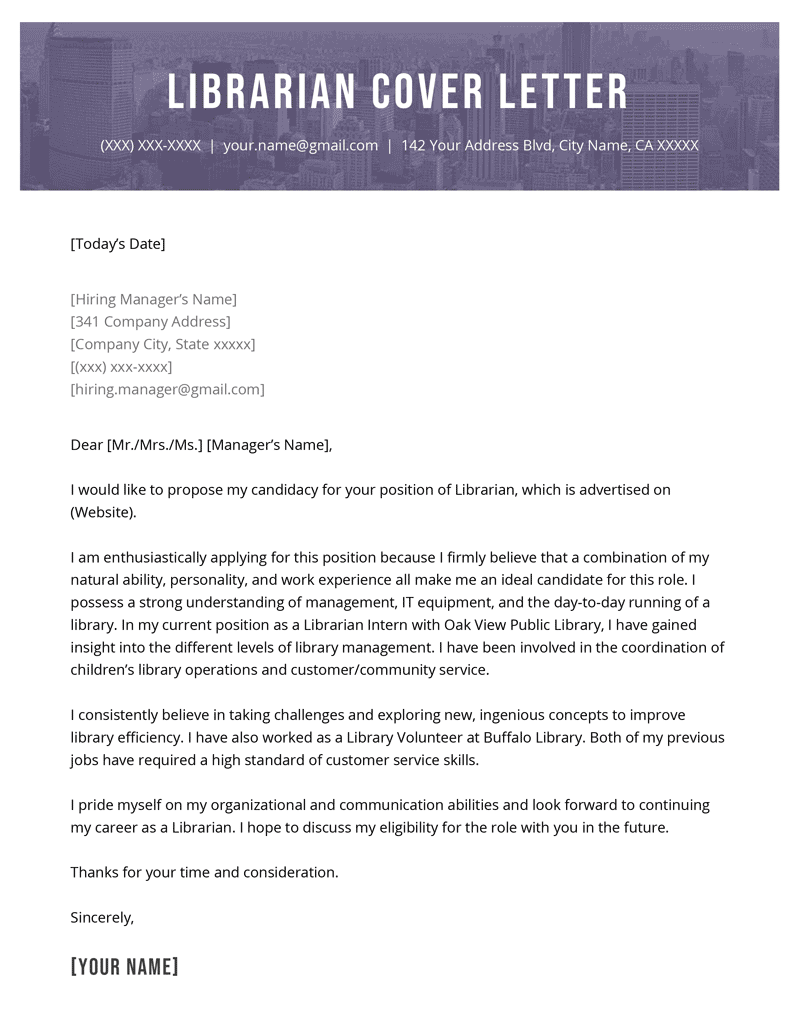 Don't like the look of this cover letter? Find a new design in our collection of free cover letter templates .
Samples Similar to a Librarian Cover Letter
Librarian Resume
Library Page Cover Letter
School Counselor Cover Letter
Teacher Cover Letter
Librarian cover letter template (text format).
Pay attention to the formatting used on your cover letter to guarantee it's both readable and professional.
[Manager's Name]
Company Name
Company Address
Dear Mr./Mrs./Ms. [Manager's Name],
I would like to propose my candidacy for your position of Librarian which was advertised in the website's name Website.
I am enthusiastically applying for this position because I firmly believe that a combination of my natural ability, personality and work experience all make me an ideal candidate for this role. I possess a strong understanding of management, IT equipment and the day-to-day running of a library. In my current position as a Librarian Intern with Oak View Public Library, I have gained an insight into the different levels of library management. I have been involved in coordination of children's library operations and customer/community service.
I consistently believe in taking challenges and exploring new, ingenious concepts to improve library efficiency. I have also worked as a Library Volunteer at Buffalo Library. Both of my previous jobs have required a high standard of customer service skills.
I pride myself on my organizational and communication abilities and look forward to continuing my career as a Librarian. I hope to discuss my eligibility for the role with you in the future.
Thanks for your time and consideration.
[Your Name]
Librarian Cover Letter Writing Tips
Learning how to put together a cover letter for the specific job(s) you want will help you land more interviews.
As information science professionals, librarians are responsible for maintaining an extensive amount of information and assisting others with research.
So employers need to know that you have the right mix of interpersonal skills , technical expertise, and organizational skills needed to run a successful library. Show them that you're the right person for the job by demonstrating your expertise with an outstanding cover letter.
Here are some tips on how to write a great librarian cover letter:
Highlight your librarian skills
Start by emphasizing skills that are essential to the work being done by a librarian.
Depending on the institution, the general duties of a librarian may vary but a number of hard and soft skills are required for the position.
Here are some librarian soft skills you should include on your cover letter:
Organizational skills
Time management skills
Prioritization
Interpersonal skills
Active listening
People skills 
Customer service
Communication skills
Leadership skills
Attention to detail
Ability to collaborate
Additionally, here's a list of valuable librarian hard skills and related software to highlight in your cover letter:
Research skills
Analytical thinking
UStrong understanding of cataloging, shelving, and storage methods
Google Drive and Microsoft Office (Google Docs, Word, and Excel)
Experience with information retrieval and query software
Knowledge of databases and electronic resources, such as (like e-books and journals)
Classification Web, LexisNexis, and Westlaw
Ex Libris Group Voyager, MC2 Systems Auto Librarian, Online Computer Library Center OCLC, WorldCat
You can demonstrate to employers that you have the right skills to excel by providing real-life examples on your cover letter.
For example, you can mention your experience at a college library and how you implemented a new online catalog to streamline the research process for students.
Open with a strong introduction
Knowing how to start your cover letter in an attention-grabbing way is especially important when you're applying for entry-level librarian jobs and don't have a lot of experience to highlight. A strong cover letter introduction makes an immediate impact on employers and helps you stand out from candidates who have similar qualifications.
Here are a few ways to craft a stronger introduction on your librarian cover letter:
Show your enthusiasm for the institution or role by connecting a personal passion to the job
Lead with an impressive accomplishment that demonstrates your skills as a librarian
Research the library and use this information to align your talents with their goals
Provide examples of your achievements (with numbers)
Quantify your achievements to give employers a better sense of what you can contribute to their current workflow. Although the main responsibilities of a librarian are service-based, there's always a way to include data on your cover letter.
Here are some examples of quantified achievements that would make good additions to a librarian cover letter:
Librarian Cover Letter Achievements
Supervised and trained 25+ staff in shelving, cataloging, and information retrieval methods
Co-instructed sessions on research methods to 900+ incoming students during college orientation
Reworked the library's budget for supplies and reduced spending by 15% per year
Initiated a project to streamline subscription processes, which saved the library $2,500 annually
Extra Librarian Cover Letters, Resumes, & CVs:
Cover letters:.
Academic Advisor Cover Letter
Assistant Principal Cover Letter
Coaching Cover Letter
Assistant Principal Resume
Camp Counselor Resume
Coaching Resume
College Professor Resume
Instructional Designer Resume
Library Page Resume
Life Coach Resume
Mentor Resume
Paraprofessional Resume
Click to rate this article
Related Articles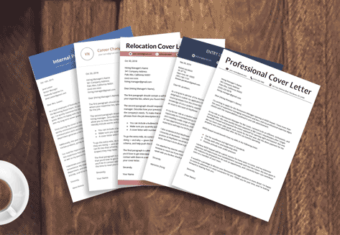 Cover Letter Examples for All Job Applications in 2023
February 2, 2023 | By Conrad Benz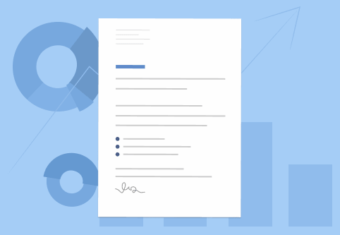 Cover Letter Statistics for 2023
January 12, 2023 | By Rebecca Tay, Ph.D.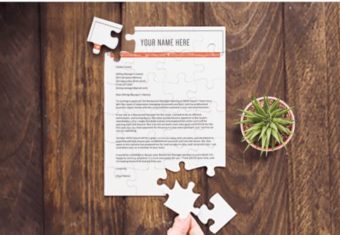 How to Write a Cover Letter for a Job
December 22, 2022 | By Ida Pettersson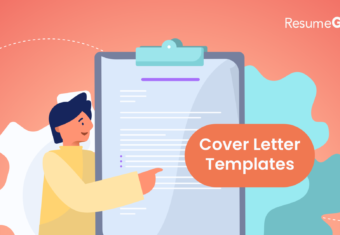 September 18, 2022 | By Pauline Delaney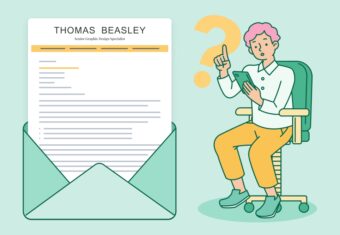 Are Cover Letters Necessary in 2023?
January 11, 2023 | By Corissa Peterson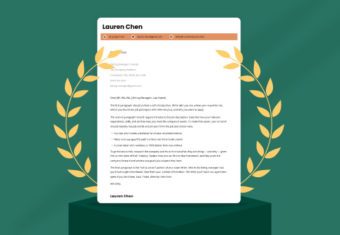 Best Cover Letter Examples of 2022 & Why They're So Good
May 18, 2022 | By Aaron Case, CPRW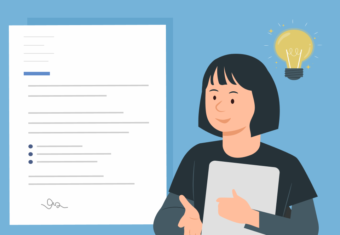 How to Write a Cover Letter With No Experience
July 26, 2022 | By Eva Chan, CPRW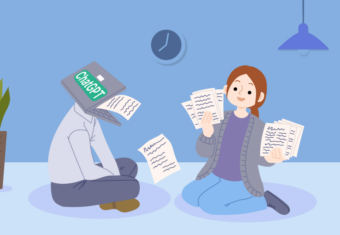 Making a ChatGPT Cover Letter: The Good, Bad, & Ugly
March 9, 2023 | By Eva Chan, CPRW
Resume Tools
Resume Builder
Resume Templates
Resume Examples
How to Make a Resume
Resume Format
Resume Summary Generator
Resume Help
Cover Letter Tools
Cover Letter Builder
Cover Letter Examples
How to Write a Cover Letter
Cover Letter Format
Cover Letter Help
What Is a CV?
How to Write a CV
CV Templates
CV Examples
Career Tools
Thank You Note Samples & Templates
Resignation Letter Samples
Letter of Recommendation Templates
Business Letter Formats
Career Advice
Forgot Password
Terms & Conditions
Privacy Policy
Accessibility
© 2023, Sonaga Tech Limited. All rights reserved
ResumeGenius.com is owned and operated by Sonaga Tech Limited, Hamilton, Zweigniederlassung Luzern with offices in Luzern Switzerland.
Sample Librarian Cover Letter
Open an engaging chapter in your job hunt by making your cover letter a great read..
Librarians are word people. When you send your librarian cover letter in response to a job posting, you need to be thoughtful about your words. They need to convey your skills, experience, and passion for literature, knowledge, and working with people. A well-written cover letter is the key to your goal of receiving an interview invitation.
The best way to demonstrate your skills and experience as a librarian is by citing brief anecdotes that state what you did, why you did it, and the result. For example, you could discuss how you initiated and managed a project to increase teenagers' library use. Write about how teen attendance had dropped. Then briefly outline the program you instituted to increase teen engagement at the library. Cap it off with the resulting increase in teen visits.
A second tip is to proofread. Even a librarian can make mistakes, keyboards can autocorrect (darn it), and it can be challenging to read your cover letter one more time after you've been working on it for quite a while. Put it away and proofread it with fresh eyes a little later, or give it to a trusted friend to read.
Librarian Cover Letter
Conrad Reeds
Minneapolis, MN | (555) 555-5555 | [email protected]
Month XX, 20XX
Ms. Tasha Banks Director of Human Resources School District One 55 Apple St. Minneapolis, MN 55555
Dear Ms. Banks:
Your middle school librarian opening is an excellent match for my qualifications.
For the past five years, I have worked as a children's librarian for St. Paul Public Library. I have made it my mission to empower children, adolescents, and teens to be critical thinkers, enthusiastic readers, skilled researchers, and ethical researchers and users of information. In this role, I have earned a reputation as a "trailblazer" in launching new and expanding existing programs, services, and resources. Examples include:
Collections Development: My recent efforts focused on broadening the diversity of the library's youth fiction titles to emphasize the importance of literacy for children of all linguistic and cultural backgrounds. I expanded works by African American, Latin American, Asian American, and Muslim American authors, which resulted in the library winning the prestigious "American Library Association Diversity Award" and an accompanying $5,000 grant for further collections development.
Digital Technologies: I helped create and launch the library's new mobile app for smartphone devices, allowing fast and easy lending renewal. I was also instrumental in developing the library's new digital collection, enabling users to instantly download hundreds of book and movie titles to their e-readers (Nook or Kindle) during the 2-week borrowing period.
Literacy Program: I introduced a bilingual literacy program for children and families that has tripled in attendance since its launch three years ago to 350 enrolled participants.
I'm dedicated to continuing my professional development. My credentials include the following:
A Master of Library Science (MLS).
A Bachelor of Arts in education.
A state-certified Library Media Specialist licensure.
I am passionate about instilling a love of reading and learning in all library patrons. If you agree that my background suits your needs, please get in touch with me at (555) 555-5555 or email [email protected] to schedule a meeting.
Thank you for your time, and I look forward to hearing from you.
You can read about more tips for cover letters in the Monster library for more ideas. Once you've gotten your first interview invitation, we have some librarian interview questions and answers for you as well.
According to Monster's research, the median income for a librarian is $48,729 . To find the estimated librarian salary in your area, use Monster's Salary Tool .
Some areas of the country have a higher demand for librarians. The top five librarian job locations are:
You can also take a look at all librarian jobs on Monster for job postings across the country.
Book a Professional to Write Your Librarian Cover Letter
Shelve your worries and take advantage of Monster Resume Services to expertly write your cover letter so it captures an employer's attention. Our professional cover letter writers will make your background in library science sparkle, cross every T, and dot every I.
Most Helpful In Cover Letters
Nursing Cover Letter Example
By Martina Mascali, Monster Contributor
Graphic Designer Cover Letter Example
By Jennifer Verta, Monster Contributor
Sample Sales Cover Letter
Administrative assistant cover letter sample, how to write a police officer cover letter - with example.
Library Assistant Cover Letter Example + Tips
Cover letters are crucial when it comes to applying for a job. A poorly drafted one can deter from receiving a job offer. However, a compelling library assistant cover letter highlights your industry-specific talents, knowledge, and achievements in a relevant manner, presents you as the ideal candidate, and can potentially land you an interview. For helpful tips on crafting an outstanding letter, browse our free library assistant cover letter sample and follow the valuable tips provided afterward.
Dear Mr. Greene,
As a library assistant, I have a solid understanding of the daily operations of a library. My extensive experience working in various sizes of libraries combined with my friendly attitude and exceptional customer service skills make me a perfect candidate for the library assistant job at Johnson Public Library. Utilizing my expertise, I believe I will be a valuable addition to your team.
My core competencies include a demonstrated ability to perform clerical, computerized, and manual library tasks while continually exploring new concepts to improve library efficiency and enhance patron experiences. Also, I am highly proficient with automated library systems, including issuing library cards, assisting patrons with locating library materials, and re-shelving library materials.
I have exceptional interpersonal and communication skills, which are essential for helping patrons utilize library services. My solid background of operating various office equipment includes computers, photocopiers, self-check machines, and relevant automated tools.
My resume is attached for your review, along with contact details. I hope to hear from you soon to schedule an interview. Thank you for your time and consideration.
How Our Cover Letter Builder Saves You Time
Job-specific examples
No matter what job you're applying for, we've got you covered. Our builder will provide job-related information and skills you can incorporate into your letter.
Step-by-step guidance
Our builder contains expert tips to help you feature the right content in your letter — every step of the way.
Easy customization for different jobs
Create and save as many versions of your cover letter as you want.
Complement your resume's look
Create a unified "look" for your job application by using our Resume Builder to create a resume that matches your cover letter's design.
Export in seconds
When you're done with your cover letter, download it to your computer as a PDF, plain text file, Word document, SVG, or JPEG.
Check out our 5-star reviews
What to include in a library assistant letter.
Here are a few basic pointers to help you create a unique and engaging cover letter based on our free library assistant cover letter sample. For starters, always maintain a professional tone in the four-paragraph, single-page letter, and avoid using clichés. Then, get right into the particulars of what makes you the best fit for the job. Borrow language from the job description and summarize your knowledge. Finally, encourage the hiring manager to read your resume and show gratitude in the conclusion.
Industry Specific Skills to Include
You want to tailor your cover letter to incorporate experience associated with the open position. The following characteristics are desirable for library assistants, and you should consider adding them to the ideas offered in the free library assistant cover letter sample above.
● Technology: Library assistants utilize computers to help patrons research topics and maintain the library's database of collections. ● Detail-oriented: You must pay close attention to ensure correct organization, processing, and cataloging of materials and information. ● Communication skills: Library assistants must teach patrons how to use library resources, listen to and understand their needs, and offer precise answers to questions. ● Interpersonal skills: You need to provide customer service to library patrons and work well with researchers, teachers, and librarians.
Related Skills
Recovery efforts and assistance
Discovery process
Data backup and recovery systems
Discovery Education familiarity
Extended Coverage
Coverage assessments
Patient recovery assessments
[Beat type] coverage
Recovery planning
Recovery and rehabilitation
More Resume Examples for the Next Step in Your Library Museum Career
Curator Resume
Librarian Resume
Library Assistant Resume
School Librarian Resume
More Cv Examples for the Next Step in Your Library Museum Career
RESUME BUILDER
COVER LETTER BUILDER
Advertisement
PDFelement for Windows
PDFelement for Mac
PDFelement on Mac App Store
PDF Reader for Windows
PDFelement for iPhone/iPad
Get from App Store
PDFelement for Android
Get from App Google Play
Document Cloud
PDFelement Pro DC
PDFelement SDK
Educational Users
Personal Users
Convert PDF
Compress PDF
Organize PDF
Professional Users
Protect PDF
Extract PDF Data
Pricing Pricing
Mac Software
OCR PDF Tips
Sign PDF Tips
Edit PDF like Word
Business Tips
PDF Knowledge
Why PDFelement
Industry Solution
Customer Stories
Contact Support
PDFelement for iOS
Explore More
Reviews See What Our Users Say
Free PDF Templates Edit, Print, and customize free templates.
Download Download Buy Now Buy Now
Free Librarian Cover Letter Sample
Do you want to apply for a librarian job? With a quality librarian cover letter you can easily enhance your chances of being called for an interview. Cover letter librarian write-up will help strengthen your application without repeating what's on your resume. Here are tips to help you craft the best cover letter for librarian.
# Librarian Cover Letter Template
# Librarian Cover Letter Sample
# Tips for Writing Librarian Cover Letter
# How to Edit Librarian Cover Letter Template
Librarian Cover Letter Template
This is a free cover letter template for librarian. Free Download and customize it according to the sample text below.
Supported formats
Librarian cover letter sample (text).
Matt Skittle, 3rd Avenue, Jam City, AZ 78540 Cell: (555) 443-907876 [email protected] February 16, 2018 Judy K. Kannen Jam City Libraries Ltd. 3rd Avenue Road Jam City, AZ 81545
Dear Mrs. K. Kannen,
I read your open post for Chief Librarian with delight on one of my constant visits to the 3rd Avenue Jam City Library. This application is a show of interest for the job. As enclosed resume will show, I hold a bachelor's degree in library science with a Master's in information science and would like to put my skills, experience and education to use at your library.
I have held different librarian positions such as my current job as a part-time librarian at Mekson High School. My dealings with Jam City Libraries go along way as I always visit to make the most of the resources lacking in my current post for the students. I also held a librarian post at the Jam City Community Library for six months where I was able to help visitors find research material, journals and relevant books in both non-computerized and computerized setups. In these posts I have supervised and trained different library clerks in library organization, cataloguing and collecting library materials needed as well as helping readers and constant patrons to find special book entries in administrative, political and other sectors hard to find in a big library. I have also been involved in library promotional and publicity activities, exhibitions, multimedia programs and campaigns to increase the numbers of young readers and acquire more library materials.
I am available to discuss the open position and growth opportunity any time. Please contact me through the provided email or call me on my cell phone at the earliest convenience.
I look forward to helping 3rd Avenue Jam City Library patrons and members find the library materials they require and assist in the recruitment of more readers and visitors and add to the fine reputation of Jam City Libraries Ltd.
Thank you for your consideration and time.
Sincerely, Matt Skittle
Tips for Writing Librarian Cover Letter
Clear and easy to read - The librarian cover letter shouldn't be packed with lots of unnecessary details or cramped up with information. In essence, the cover letter carries such information as your skills, qualification and experience.
Include critical details - Ensure you've included your name and contact details on the cover letter librarian document. Note that the screener might want to reply to you directly and right away without having to go through your resume for the details. Ensure your email, home or cell phone number is easily found and visible.
Use a cover letter sample - As any other professional communication your librarian cover letter needs to show this. Make the most of standard font sizes without bolding sentences or any line. In case writing the cover letter in a letter-head template, bolding name is acceptable.
Mind your paragraphs - Note your cover letter for librarian should have 4-5 paragraphs on the higher side for those with widespread experience and many years in the industry. On the first paragraph simply introduce yourself, position applied for and how you came to learn of the open position and how qualified you are for the librarian position.
Qualities and competences - Pick a number of critical competences and qualities every good librarian needs to have and write about them. A good example is showing your research qualities where you were able to help people find and collect interesting books driving librarian subscription. Simply elaborate on a quality to indicate how useful it'll be to your potential employer.
Show what you can do - Avoid repeating what's in the resume details by mentioning the things you did in the previous job. Just let the employer know from the cover letter what you will be bringing by showing what you are able to do.
Relevant education/experience - Librarian cover letters should include the most relevant education and work experience.
Match qualifications - Don't just write about qualifications without actually matching each of them to the open position. Your credentials should be customized to be as close as you can to the job description.
Highlight key skills - In your resume that you'll be submitting with your librarian cover letter ensure research and computer skills are well highlighted due to their value in a library.
Revise and edit your document - Don't just submit your librarian cover letter without first having read through and revise any unwanted portions. It's critical to rectify grammatical errors and spelling mistakes otherwise it might form a basis of turning down your application. Have fresh eyes take a look at the cover letter and raise any errors.
How to Edit Librarian Cover Letter Template
To enhance the chances of getting called for an interview, you'd better submit your cover letter as a PDF document. If you want to edit PDF cover letter template, you can use the best PDF editor, Wondershare PDFelement - PDF Editor , to help you customize a unique cover letter.
Step 1. Open the Librarian Cover Letter Template
Step 2. Click on "Edit" and Enter Your Text as You Like
Step 3. Complete and Save Your Librarian Cover Letter
Posted by Elise Williams to Updated: 2022-09-06 10:05:16
Recommend Articles
Tutor Cover Letter Sample - How to Write
Supply Chain Cover Letter Sample - How to Write
Property Management Cover Letter Sample - How to Write
Software Comparison
Birthday Wishes
Holiday Wishes
Cover Letter
Real Estate
Infographics
Mac How-Tos
Mac Comparison
macOS 10.14
Available for Windows, Mac, iOS, and Android.
Skip and Download Skip and Download