Academic Skills
Report writing
Technical report writing
A quick guide to writing technical reports in Engineering.
The main purpose of an Engineering technical report is to present a solution to a problem in order to prompt action. Technical reports provide a record of your developing expertise and are a legal record of your work and decision making.
What is a technical report?
Technical reports are a central part of your professional success and are usually designed to:
Convince the reader of your position
Persuade them to act, or
Inform them of your findings.
They are an opportunity for you to:
Clearly communicate a solution to a problem
Recommend action, and
Aid decision making.
Technical reports are designed for quick and easy communication of information, and use:
Sections with numbered headings and subheadings, and
Figures and diagrams to convey data.
How do I structure a technical report?
Regardless of the specific purpose of your technical report, the structure and conventions rarely differ. Check your subject requirements and expand the sections below to learn more about each section. Download a Technical Report template here.
Technical reports usually require a title page. To know what to include, follow the conventions required in your subject.
A technical report summary (or abstract) should include a brief overview of your investigation, outcomes and recommendations. It must include all the key information your reader needs to make a decision, without them having to read your full report. Don't treat your summary as an introduction; it should act as a stand-alone document.
Tip: Write your summary last.
Help your reader quickly and easily find what they are looking for by using informative headings and careful numbering of your sections and sub-sections. For example:
A technical report introduction:
provides context for the problem being addressed,
discusses relevant previous research, and
states your aim or hypothesis.
To help, consider these questions:
What have you investigated?
How does your study fit into the current literature?
What have previous studies found in the area?
Why is it worth investigating?
What was the experiment about?
Why did you do it?
What did you expect to learn from it?
The body of a technical report is structured according to the needs of your reader and the nature of the project. The writer decides how to structure it and what to include.
To help, ask yourself:
What does the reader need to know first?
What is the most logical way to develop the story of the project?
Tip: look at other technical reports in your discipline to see what they've included and in what order.
Technical reports include a mixture of text, tables, figures and formulae. Consider how you can present the information best for your reader. Would a table or figure help to convey your ideas more effectively than a paragraph describing the same data?
Figures and tables should:
Be numbered
Be referred to in-text, e.g. In Table 1 …, and
Include a simple descriptive label - above a table and below a figure.
Equations and formulae should be:
Referred to in-text, e.g. See Eq 1 for …
Centred on the page, and
On a separate line.
Your conclusion should mirror your introduction.
Be sure to:
Refer to your aims
Summarise your key findings, and
State your major outcomes and highlight their significance.
If your technical report includes recommendations for action. You could choose to report these as a bullet point list. When giving an answer to your problem, be sure to include any limitations to your findings.
Your recommendations can be presented in two ways:
Action statements e.g. Type approval should be issued for tunnel ventilation fans.
Conditional statements e.g. If fan blades are painted with an anti-corrosion coating system, it is likely that… e.g. The research has found that the fan hub should be constructed from forged steel and the fan housing should be constructed from hot dipped galvanised steel, but future research…
Acknowledge all the information and ideas you've incorporated from other sources into your paper using a consistent referencing style. This includes data, tables and figures. Learn more about specific referencing conventions here: https://library.unimelb.edu.au/recite
If you have data that is too detailed or lengthy to include in the report itself, include it in the appendix. Your reader can then choose to refer to it if they are interested. Label your appendix with a number or a letter, a title, and refer to it the text, e.g. For a full list of construction phases, see Appendix A.
Related resources
Explore all resources
Professional style
Four strategies to help you write in a professional style.
Executive summaries
Learn how to write clear, concise and effective executive summaries.
Looking for one-on-one advice?
Get tailored advice from an Academic Skills adviser by booking an individual appointment, or get quick advice from one of our Academic Writing Tutors in our online drop-in sessions.
Get one-on-one advice

Training Tutorials
Building Construction
Building Materials
Soil Mechanics
Surveying & Levelling
Irrigation Engineering
Primavera P6
Get Ready for Power Bowls, Ancient Grains and More.
5 travel myths you need to stop believing right now, canal comes alive with lighted boat parade., purpose and uses of technical reports.

Purpose of technical writing - why study technical report writing. Technical report writing has two basic purposes :
A tech. report can be used for the physical description of a new machine, the steps in a particular process, or the results of an experiment. For example: A writer not only describes two sites for a factory but also persuades readers to accept one of them as the best i.e. to prove your point. The document that achieves these purposes is called technical writing. Functions of Technical Writing also includes the following points:
Reassure recipients that you are making progress, that the project is going smoothly, and that it will be completed by the expected date.
Provide their recipients with a brief look at some of the findings or some of the work of the project.
Give the recipients a chance to evaluate your work on the project and to request changes.
Give you a chance to discuss problems in the project and thus to forewarn recipients.
Force you to establish a work schedule so that you'll complete the project on time. It gives the writer a motivation to work more and produce results more efficiently.
Subscribe to our Newsletter
Search aboutcivil, similar articles.

Training Course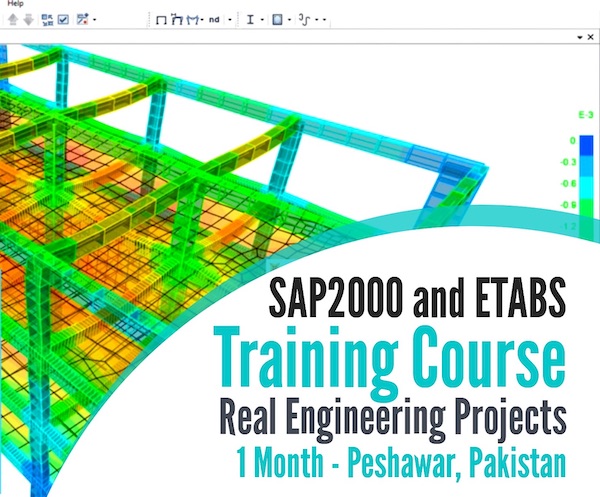 Qualities of a Good Technical Report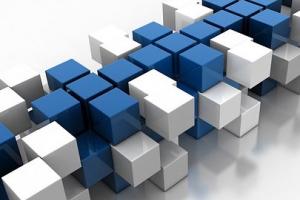 Technical Report Structure - Sample Format of a Technical Report
How to Write Project Progress Reports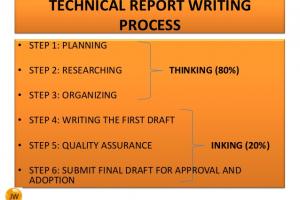 Writing Small Dam Project Inception Report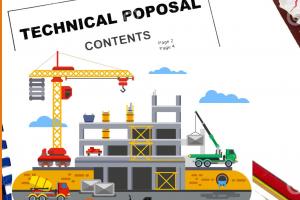 How to Write Technical Construction Proposal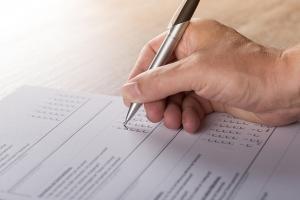 How to Write a Research Proposal - Download Proposal Template
Related civil-engg. content.

Technical Report: What is it & How to Write it? (Steps & Structure Included)

A technical report can either act as a cherry on top of your project or can ruin the entire dough.
Everything depends on how you write and present it.
A technical report is a sole medium through which the audience and readers of your project can understand the entire process of your research or experimentation.
So, you basically have to write a report on how you managed to do that research, steps you followed, events that occurred, etc., taking the reader from the ideation of the process and then to the conclusion or findings.
Sounds exhausting, doesn't it?
Well hopefully after reading this entire article, it won't.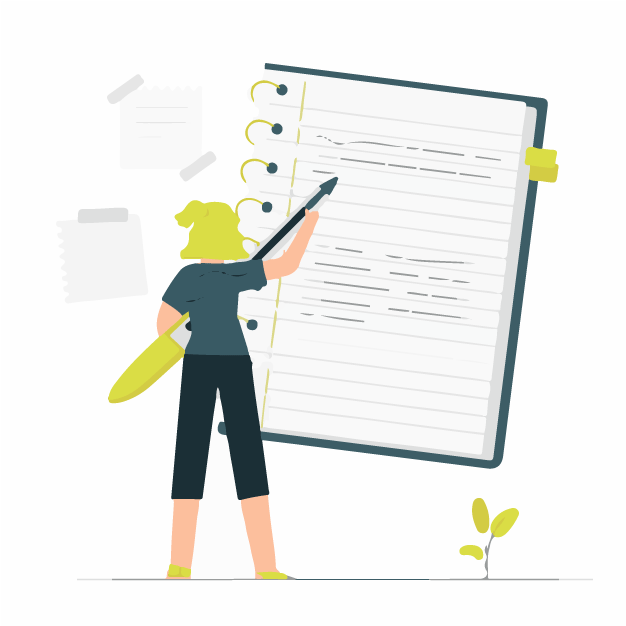 However, note that there is no specific standard determined to write a technical report. It depends on the type of project and the preference of your project supervisor.
With that in mind, let's dig right in!
What is a Technical Report? (Definition)
A technical report is described as a written scientific document that conveys information about technical research in an objective and fact-based manner. This technical report consists of the three key features of a research i.e process, progress, and results associated with it.
Some common areas in which technical reports are used are agriculture, engineering, physical, and biomedical science. So, such complicated information must be conveyed by a report that is easily readable and efficient.
Now, how do we decide on the readability level?
The answer is simple – by knowing our target audience.

A technical report is considered as a product that comes with your research, like a guide for it.
You study the target audience of a product before creating it, right?
Similarly, before writing a technical report, you must keep in mind who your reader is going to be.
Whether it is professors, industry professionals, or even customers looking to buy your project – studying the target audience enables you to start structuring your report. It gives you an idea of the existing knowledge level of the reader and how much information you need to put in the report.
Many people tend to put in fewer efforts in the report than what they did in the actual research..which is only fair.
We mean, you've already worked so much, why should you go through the entire process again to create a report?
Well then, let's move to the second section where we talk about why it is absolutely essential to write a technical report accompanying your project.
Read more:  What is a Progress Report and How to Write One?
Importance of Writing a Technical Report 
1. efficient communication.
Technical reports are used by industries to convey pertinent information to upper management. This information is then used to make crucial decisions that would impact the company in the future.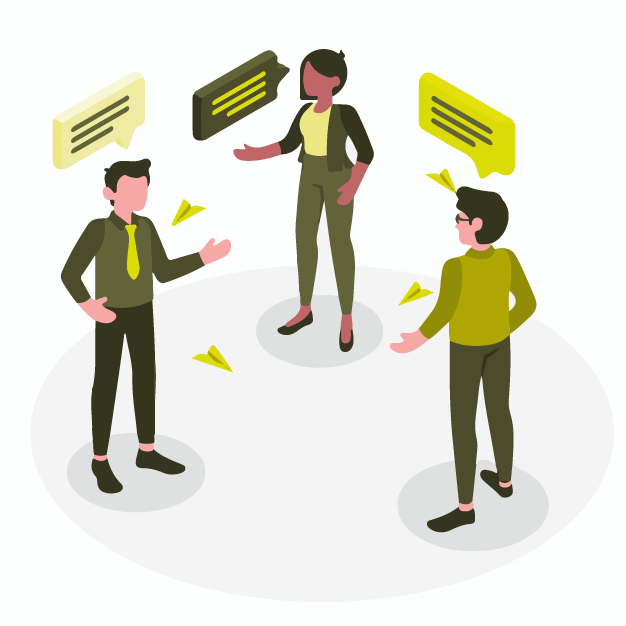 Examples of such technical reports include proposals, regulations, manuals, procedures, requests, progress reports, emails, and memos.
2. Evidence for your work
Most of the technical work is backed by software.
However, graduation projects are not.
So, if you're a student, your technical report acts as the sole evidence of your work. It shows the steps you took for the research and glorifies your efforts for a better evaluation.
3. Organizes the data 
A technical report is a concise, factual piece of information that is aligned and designed in a standard manner. It is the one place where all the data of a project is written in a compact manner that is easily understandable by a reader.
4. Tool for evaluation of your work 
Professors and supervisors mainly evaluate your research project based on the technical write-up for it. If your report is accurate, clear, and comprehensible, you will surely bag a good grade.
A technical report to research is like Robin to Batman.
Best results occur when both of them work together.
So, how can you write a technical report that leaves the readers in a 'wow' mode? Let's find out!
How to Write a Technical Report? 
When writing a technical report, there are two approaches you can follow, depending on what suits you the best.
Top-down approach- In this, you structure the entire report from title to sub-sections and conclusion and then start putting in the matter in the respective chapters. This allows your thought process to have a defined flow and thus helps in time management as well.
Evolutionary delivery- This approach is suitable if you're someone who believes in 'go with the flow'. Here the author writes and decides as and when the work progresses. This gives you a broad thinking horizon. You can even add and edit certain parts when some new idea or inspiration strikes.
A technical report must have a defined structure that is easy to navigate and clearly portrays the objective of the report. Here is a list of pages, set in the order that you should include in your technical report.
Cover page- It is the face of your project. So, it must contain details like title, name of the author, name of the institution with its logo. It should be a simple yet eye-catching page.
Title page- In addition to all the information on the cover page, the title page also informs the reader about the status of the project. For instance, technical report part 1, final report, etc. The name of the mentor or supervisor is also mentioned on this page.
Abstract- Also referred to as the executive summary, this page gives a concise and clear overview of the project. It is written in such a manner that a person only reading the abstract can gain complete information on the project.
Preface – It is an announcement page wherein you specify that you have given due credits to all the sources and that no part of your research is plagiarised. The findings are of your own experimentation and research.
Dedication- This is an optional page when an author wants to dedicate their study to a loved one. It is a small sentence in the middle of a new page. It is mostly used in theses.
Acknowledgment- Here, you acknowledge the people parties, and institutions who helped you in the process or inspired you for the idea of it.
Table of contents – Each chapter and its subchapter is carefully divided into this section for easy navigation in the project. If you have included symbols, then a similar nomenclature page is also made. Similarly, if you've used a lot of graphs and tables, you need to create a separate content page for that. Each of these lists begins on a new page.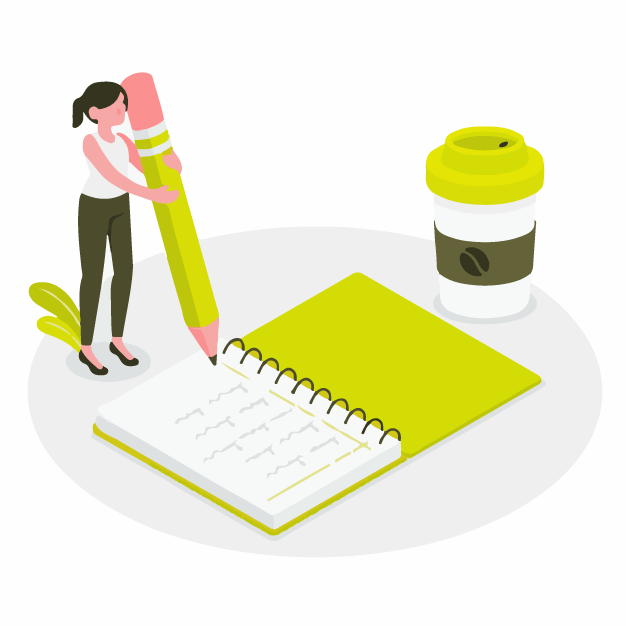 Introduction- Finally comes the introduction, marking the beginning of your project. On this page, you must clearly specify the context of the report. It includes specifying the purpose, objectives of the project, the questions you have answered in your report, and sometimes an overview of the report is also provided. Note that your conclusion should answer the objective questions.
Central Chapter(s)- Each chapter should be clearly defined with sub and sub-sub sections if needed. Every section should serve a purpose. While writing the central chapter, keep in mind the following factors:
Clearly define the purpose of each chapter in its introduction.
Any assumptions you are taking for this study should be mentioned. For instance, if your report is targeting globally or a specific country. There can be many assumptions in a report. Your work can be disregarded if it is not mentioned every time you talk about the topic.
Results you portray must be verifiable and not based upon your opinion. (Big no to opinions!)
Each conclusion drawn must be connected to some central chapter.
Conclusion- The purpose of the conclusion is to basically conclude any and everything that you talked about in your project. Mention the findings of each chapter, objectives reached, and the extent to which the given objectives were reached. Discuss the implications of the findings and the significant contribution your research made.
Appendices- They are used for complete sets of data, long mathematical formulas, tables, and figures. Items in the appendices should be mentioned in the order they were used in the project.
References- This is a very crucial part of your report. It cites the sources from which the information has been taken from. This may be figures, statistics, graphs, or word-to-word sentences. The absence of this section can pose a legal threat for you. While writing references, give due credit to the sources and show your support to other people who have studied the same genres.
Bibliography- Many people tend to get confused between references and bibliography. Let us clear it out for you. References are the actual material you take into your research, previously published by someone else. Whereas a bibliography is an account of all the data you read, got inspired from, or gained knowledge from, which is not necessarily a direct part of your research.
Style ( Pointers to remember )
Let's take a look at the writing style you should follow while writing a technical report:
Avoid using slang or informal words. For instance, use 'cannot' instead of can't.
Use a third-person tone and avoid using words like I, Me.
Each sentence should be grammatically complete with an object and subject.
Two sentences should not be linked via a comma.
Avoid the use of passive voice.
Tenses should be carefully employed. Use present for something that is still viable and past for something no longer applicable.
Readers should be kept in mind while writing. Avoid giving them instructions. Your work is to make their work of evaluation easier.
Abbreviations should be avoided and if used, the full form should be mentioned.
Understand the difference between a numbered and bulleted list. Numbering is used when something is explained sequence-wise. Whereas bullets are used to just list out points in which sequence is not important.
All the preliminary pages (title, abstract, preface..) should be named in small roman numerals. ( i, ii, iv..)
All the other pages should be named in Arabic numerals (1,2,3..) thus, your report begins with 1 – on the introduction page.
Separate long texts into small paragraphs to keep the reader engaged. A paragraph should not be more than 10 lines.
Do not incorporate too many fonts. Use standard times new roman 12pt for the text. You can use bold for headlines.
Proofreading
If you think your work ends when the report ends, think again. Proofreading the report is a very important step. While proofreading you see your work from a reader's point of view and you can correct any small mistakes you might have done while typing. Check everything from content to layout, and style of writing.
Presentation
Finally comes the presentation of the report in which you submit it to an evaluator.
It should be printed single-sided on an A4 size paper. double side printing looks chaotic and messy.
Margins should be equal throughout the report.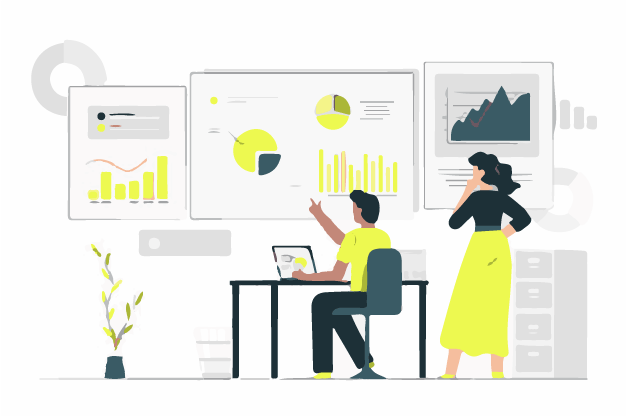 You can use single staples on the left side for binding or use binders if the report is long.
AND VOILA! You're done.
…and don't worry, if the above process seems like too much for you, Bit.ai is here to help.
Read more:  Technical Manual: What, Types & How to Create One? (Steps Included)
Bit.ai : The Ultimate Tool for Writing Technical Reports

What if we tell you that the entire structure of a technical report explained in this article is already done and designed for you!
Yes, you read that right.
With Bit.ai's 70+ templates , all you have to do is insert your text in a pre-formatted document that has been designed to appeal to the creative nerve of the reader.

You can even add collaborators who can proofread or edit your work in real-time. You can also highlight text, @mention collaborators, and make comments!
Wait, there's more! When you send your document to the evaluators, you can even trace who read it, how much time they spent on it, and more.
Exciting, isn't it?
Start making your fabulous technical report with Bit.ai today!
Few technical documents templates you might be interested in:
Status Report Template
API Documentation
Product Requirements Document Template
Software Design Document Template
Software Requirements Document Template
UX Research Template
Issue Tracker Template
Release Notes Template
Statement of Work
Scope of Work Template
Wrap up(Conclusion)
A well structured and designed report adds credibility to your research work. You can rely on bit.ai for that part.
However, the content is still yours so remember to make it worth it.
After finishing up your report, ask yourself:
Does the abstract summarize the objectives and methods employed in the paper?
Are the objective questions answered in your conclusion?
What are the implications of the findings and how is your work making a change in the way that particular topic is read and conceived?
If you find logical answers to these, then you have done a good job!
Remember, writing isn't an overnight process. ideas won't just arrive. Give yourself space and time for inspiration to strike and then write it down. Good writing has no shortcuts, it takes practice.
But at least now that you've bit.ai in the back of your pocket, you don't have to worry about the design and formatting!
Have you written any technical reports before? If yes, what tools did you use? Do let us know by tweeting us @bit_docs.
Further reads:
How To Create An Effective Status Report?
7 Types of Reports Your Business Certainly Needs!
What is Project Status Report Documentation?
Scientific Paper: What is it & How to Write it? (Steps and Format)
  Business Report: What is it & How to Write it? (Steps & Format)
How to Write Project Reports that 'Wow' Your Clients? (Template Included)

Business Report: What is it & How to Write it? (Steps & Format)
Internship Cover Letter: How to Write a Perfect one?
Related posts
Software requirements document: definition, steps and template included, business requirements document (brd): what is it & how to write (steps included), weekly plan: what is it & how to create an effective one, positioning statement: definition, elements & examples, how to create a clear transition plan (free template included).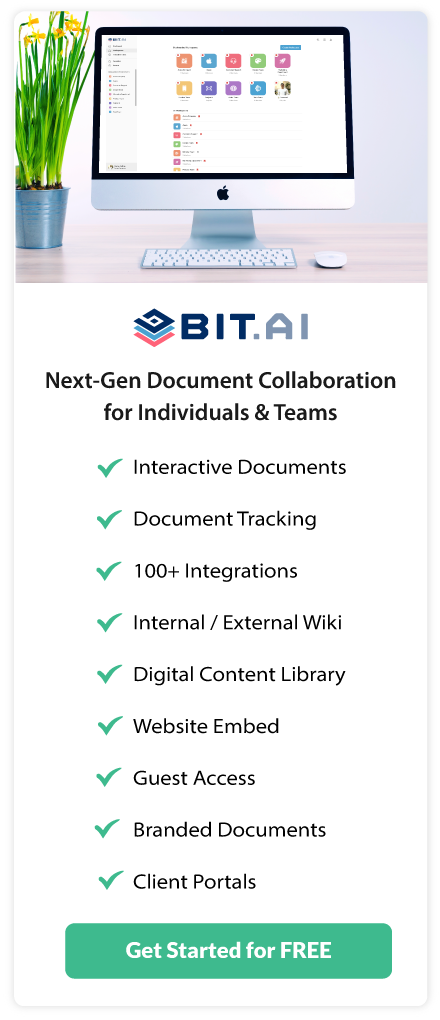 About Bit.ai
Bit.ai is the essential next-gen workplace and document collaboration platform. that helps teams share knowledge by connecting any type of digital content. With this intuitive, cloud-based solution, anyone can work visually and collaborate in real-time while creating internal notes, team projects, knowledge bases, client-facing content, and more.
The smartest online Google Docs and Word alternative, Bit.ai is used in over 100 countries by professionals everywhere, from IT teams creating internal documentation and knowledge bases, to sales and marketing teams sharing client materials and client portals.
👉👉Click Here to Check out Bit.ai.
Recent Posts
Burndown charts: what are they and how to create them, best document tracking systems in 2023, best file management systems and software in 2023, study guide: what is it & how to create an amazing one, 11 best link in bio tools in 2023, top 13 tools for researchers in 2023.
Join our email list
Post an article
How can we help you?
Learn the effective way of technical report writing.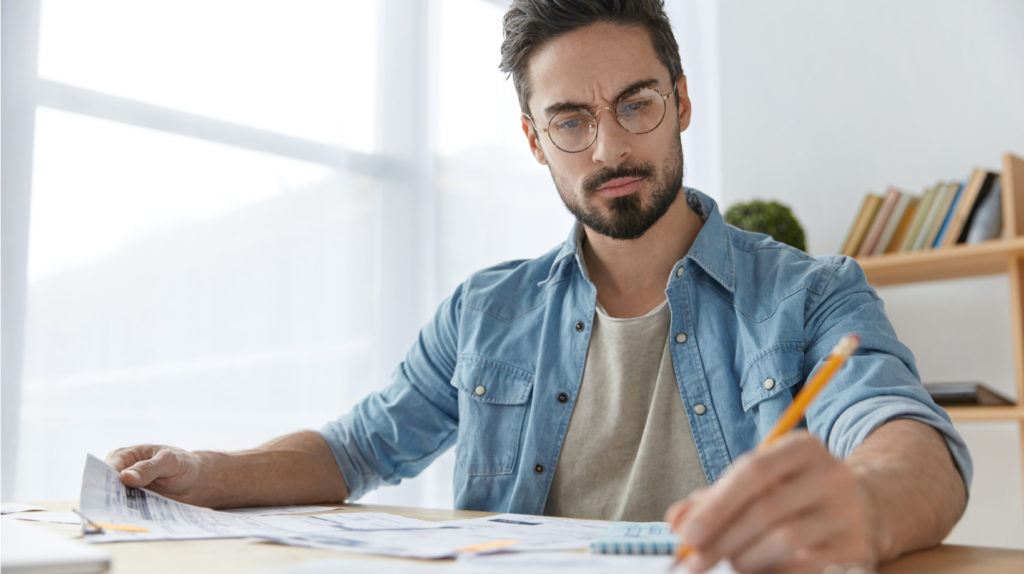 How To Effectively Approach Technical Report Writing
Oil & gas professionals increasingly need to translate complex findings, analysis, and recommendations for effective decision making. Many face challenges in getting their findings into paper and presenting a technical report effectively. The purpose of a technical report is to completely and clearly describe technical work, why it was done, results obtained and implications of those results. The technical report serves as a means of communicating the work to others and possibly providing useful information about that work at some later date.
A well‐written report allows the reader to quickly understand what has been accomplished. The report also provides sufficient detail to allow the reader to recreate the results although the level of detail provided depends heavily on the report's audience and any proprietary nature of the work. A technical report must inform readers of the reasons, means, results, and conclusions of the subject matter being reported.
However, the mechanics and format of writing a report may vary. The key to a well‐written report is the organization. A report that is divided into several sections, occurring in a logical sequence, makes it easy for the reader to quickly obtain an overview of the contents as well as locate specific information. Technical report writing does not only include guidelines for producing a well‐written technical report but there are also many other important aspects and key skills to discover.
An effective technical report writing eLearning training course would focus on the unique needs of technical professionals who write for both technical and non-technical audiences. Technical professionals can use their technical knowledge and logical edge to write in a reader-friendly, grammatically accurate manner and persuasively communicate to their counterparts.
The Importance Of Learning The Art Of Technical Report Writing
Write and turn-around accurate technical documents quickly to meet deadlines and productivity goals. The reason that it is important to meet deadlines is so that the recipient receives the quality standard and meeting deadlines also avoid any unnecessary delays.
Understand how technical reports should be structured by applying a systematic approach to the writing task, involving planning, drafting, revision, and production. This will ensure that your report has a good structure and flow which will make it easier for the readers to comprehend.
Use clear and powerful language to target and persuade readers for positive results. Language plays an important role in persuasiveness. Enhancing your report by having the right choice of words and command of language will make the report seem more convincing to those who read it.
Use tried and tested proofreading techniques to check and review documents more effectively. Before submitting or printing an academic research paper, essay, email, memo, or any other written document, it is very important to carefully proofread it. Proofreading of written material is the final step that must be taken before a document can be considered complete.
Identify and avoid common pitfalls in technical report writing. You will of course never be perfect, but there are ways to improve accuracy. Being able to just better identify those pitfalls in the first place would be the first step to avoiding them.
In this most trying of times for the oil & gas industry, the old adage "time is money" seems ever truer. Time away from work costs your organization. Time spent in training costs your organization. Time spent on soft skills training costs your organization. However, this is also true:
Time spent explaining unclear writing costs your organization
Time spent rewriting poorly written reports costs your organization
Time spent clearing up misunderstandings in poorly written reports costs your organization
Time spent correcting damaging mistakes caused by these misunderstandings costs your organization
Therefore, investing some time in technical report writing courses will save your staff and organization lots of time in the future when being tasked to write a good report.
Bring your communication skills to greater standards and help you in various aspects of your work and life. Learn the key aspects of good writing and the art of editing like a professional. Learn the basic report structure as well as the type of writing that's accepted in a report writing. So refine your technical writing style today and develop the perfect strategy for writing.
The Technical Writing Mystery Revealed
How Students Can Write An Effective Summary For Research Papers
Writing In The Digital Age: Resources and Tools of Trade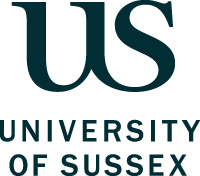 Accessibility
Staff search
External website
Schools & services
Sussex Direct
Professional services
Schools and services
Engineering and Informatics
Student handbook
Engineering and Design
Study guides
Guide to Technical Report Writing
Back to previous menu
Guide to Laboratory Writing
School of Engineering and Informatics (for staff and students)

Table of contents
1 Introduction
2 structure, 3 presentation, 4 planning the report, 5 writing the first draft, 6 revising the first draft, 7 diagrams, graphs, tables and mathematics, 8 the report layout, 10 references to diagrams, graphs, tables and equations, 11 originality and plagiarism, 12 finalising the report and proofreading, 13 the summary, 14 proofreading, 15 word processing / desktop publishing, 16 recommended reading.
A technical report is a formal report designed to convey technical information in a clear and easily accessible format. It is divided into sections which allow different readers to access different levels of information. This guide explains the commonly accepted format for a technical report; explains the purposes of the individual sections; and gives hints on how to go about drafting and refining a report in order to produce an accurate, professional document.
A technical report should contain the following sections;
For technical reports required as part of an assessment, the following presentation guidelines are recommended;
There are some excellent textbooks contain advice about the writing process and how to begin (see Section 16 ). Here is a checklist of the main stages;
Collect your information. Sources include laboratory handouts and lecture notes, the University Library, the reference books and journals in the Department office. Keep an accurate record of all the published references which you intend to use in your report, by noting down the following information; Journal article: author(s) title of article name of journal (italic or underlined) year of publication volume number (bold) issue number, if provided (in brackets) page numbers Book: author(s) title of book (italic or underlined) edition, if appropriate publisher year of publication N.B. the listing of recommended textbooks in section 2 contains all this information in the correct format.
Creative phase of planning. Write down topics and ideas from your researched material in random order. Next arrange them into logical groups. Keep note of topics that do not fit into groups in case they come in useful later. Put the groups into a logical sequence which covers the topic of your report.
Structuring the report. Using your logical sequence of grouped ideas, write out a rough outline of the report with headings and subheadings.
N.B. the listing of recommended textbooks in Section 16 contains all this information in the correct format.
Who is going to read the report? For coursework assignments, the readers might be fellow students and/or faculty markers. In professional contexts, the readers might be managers, clients, project team members. The answer will affect the content and technical level, and is a major consideration in the level of detail required in the introduction.
Begin writing with the main text, not the introduction. Follow your outline in terms of headings and subheadings. Let the ideas flow; do not worry at this stage about style, spelling or word processing. If you get stuck, go back to your outline plan and make more detailed preparatory notes to get the writing flowing again.
Make rough sketches of diagrams or graphs. Keep a numbered list of references as they are included in your writing and put any quoted material inside quotation marks (see Section 11 ).
Write the Conclusion next, followed by the Introduction. Do not write the Summary at this stage.
This is the stage at which your report will start to take shape as a professional, technical document. In revising what you have drafted you must bear in mind the following, important principle;
the essence of a successful technical report lies in how accurately and concisely it conveys the intended information to the intended readership.
During year 1, term 1 you will be learning how to write formal English for technical communication. This includes examples of the most common pitfalls in the use of English and how to avoid them. Use what you learn and the recommended books to guide you. Most importantly, when you read through what you have written, you must ask yourself these questions;
Does that sentence/paragraph/section say what I want and mean it to say? If not, write it in a different way.
Are there any words/sentences/paragraphs which could be removed without affecting the information which I am trying to convey? If so, remove them.
It is often the case that technical information is most concisely and clearly conveyed by means other than words. Imagine how you would describe an electrical circuit layout using words rather than a circuit diagram. Here are some simple guidelines;
The appearance of a report is no less important than its content. An attractive, clearly organised report stands a better chance of being read. Use a standard, 12pt, font, such as Times New Roman, for the main text. Use different font sizes, bold, italic and underline where appropriate but not to excess. Too many changes of type style can look very fussy.
Use heading and sub-headings to break up the text and to guide the reader. They should be based on the logical sequence which you identified at the planning stage but with enough sub-headings to break up the material into manageable chunks. The use of numbering and type size and style can clarify the structure as follows;
In the main text you must always refer to any diagram, graph or table which you use.
Label diagrams and graphs as follows; Figure 1.2 Graph of energy output as a function of wave height. In this example, the second diagram in section 1 would be referred to by "...see figure 1.2..."
Label tables in a similar fashion; Table 3.1 Performance specifications of a range of commercially available GaAsFET devices In this example, the first table in section 3 might be referred to by "...with reference to the performance specifications provided in Table 3.1..."
Number equations as follows; F(dB) = 10*log 10 (F) (3.6) In this example, the sixth equation in section 3 might be referred to by "...noise figure in decibels as given by eqn (3.6)..."
Whenever you make use of other people's facts or ideas, you must indicate this in the text with a number which refers to an item in the list of references. Any phrases, sentences or paragraphs which are copied unaltered must be enclosed in quotation marks and referenced by a number. Material which is not reproduced unaltered should not be in quotation marks but must still be referenced. It is not sufficient to list the sources of information at the end of the report; you must indicate the sources of information individually within the report using the reference numbering system.
Information that is not referenced is assumed to be either common knowledge or your own work or ideas; if it is not, then it is assumed to be plagiarised i.e. you have knowingly copied someone else's words, facts or ideas without reference, passing them off as your own. This is a serious offence . If the person copied from is a fellow student, then this offence is known as collusion and is equally serious. Examination boards can, and do, impose penalties for these offences ranging from loss of marks to disqualification from the award of a degree
This warning applies equally to information obtained from the Internet. It is very easy for markers to identify words and images that have been copied directly from web sites. If you do this without acknowledging the source of your information and putting the words in quotation marks then your report will be sent to the Investigating Officer and you may be called before a disciplinary panel.
Your report should now be nearly complete with an introduction, main text in sections, conclusions, properly formatted references and bibliography and any appendices. Now you must add the page numbers, contents and title pages and write the summary.
The summary, with the title, should indicate the scope of the report and give the main results and conclusions. It must be intelligible without the rest of the report. Many people may read, and refer to, a report summary but only a few may read the full report, as often happens in a professional organisation.
Purpose - a short version of the report and a guide to the report.
Length - short, typically not more than 100-300 words
Content - provide information, not just a description of the report.
This refers to the checking of every aspect of a piece of written work from the content to the layout and is an absolutely necessary part of the writing process. You should acquire the habit of never sending or submitting any piece of written work, from email to course work, without at least one and preferably several processes of proofreading. In addition, it is not possible for you, as the author of a long piece of writing, to proofread accurately yourself; you are too familiar with what you have written and will not spot all the mistakes.
When you have finished your report, and before you staple it, you must check it very carefully yourself. You should then give it to someone else, e.g. one of your fellow students, to read carefully and check for any errors in content, style, structure and layout. You should record the name of this person in your acknowledgements.
Two useful tips;
Do not bother with style and formatting of a document until the penultimate or final draft.
Do not try to get graphics finalised until the text content is complete.
Davies J.W. Communication Skills - A Guide for Engineering and Applied Science Students (2nd ed., Prentice Hall, 2001)
van Emden J. Effective communication for Science and Technology (Palgrave 2001)
van Emden J. A Handbook of Writing for Engineers 2nd ed. (Macmillan 1998)
van Emden J. and Easteal J. Technical Writing and Speaking, an Introduction (McGraw-Hill 1996)
Pfeiffer W.S. Pocket Guide to Technical Writing (Prentice Hall 1998)
Eisenberg A. Effective Technical Communication (McGraw-Hill 1992)
Updated and revised by the Department of Engineering & Design, November 2022
School Office: School of Engineering and Informatics, University of Sussex, Chichester 1 Room 002, Falmer, Brighton, BN1 9QJ [email protected] T 01273 (67) 8195 School Office opening hours: School Office open Monday – Friday 09:00-15:00, phone lines open Monday-Friday 09:00-17:00 School Office location [PDF 1.74MB]
Copyright © 2023, University of Sussex
Technical Writing is Easy
Jan 16, 2019
What is Technical Writing Report?
Faq on technical writing.
In this article, I will tell you what a technical report is, why companies need it and how to write it.
What is a technical report?
Technical report is a document that describes the progress, process, or results of scientific or technical research. It also can include some recommendations and conclusions. Technical reports may be considered as grey literature because they rarely undergo comprehensive independent peer review before publication.
Technical reports are a great source of technical or scientific information. They can be written both for wider or internal distribution. In order to establish novelty, technical reports can be considered as a primary form of scientific paper when researchers don't want to wait when academic journals publish their work.
So, as you see, a technical report is key part of the research that also should be written according to established rules. Below, you will find some tips on how to write it.
Technical Report Elements
A typical technical report consists of the following elements:
The title page
The introduction
The summary
Experimental details
Results and discussions
The conclusion may include:
-Recommendations
-Bibliography
-Acknowledgments
-Appendices
Tips on how to write a technical report
A technical report doesn't differ much from other types of technical documents. First steps are the same — learn your audience, goals of the technical report, what recourses (articles, blogs) can help you write a good report, and so on.
Then list all your ideas of topics as they come to your mind, sort them into groups — it will be a rough outline of your future technical report. Now, you're ready for a first draft. I want to provide you with some tips on how to write a good technical report in order to help you create a great first draft and save your time:
When you're searching for information on the Internet, keep in mind, that not all the information is reliable, so check it twice. The best way is to read relevant books, journals, and articles.
Speaking of formatting, stick to one format — don't use different fonts in your work. If you want to highlight an idea, use bold or italic.
Heading and subheadings should be clear in order to ease the searching for necessary information. They also help readers get the main idea quickly. In my recent post called ' Using Humor in Technical Documentation ' I showed an example of using humor in the table of contents, and it's not a good idea — nothing is clear.
It's ok to use the information of other people but use citation — plagiarism is not a good idea of writing content. Check out Top 10 Free Plagiarism Detection Tools in order to be sure that you cite all sources.
Proofread your content using these tips or a free grammar checker .
How best to present your report?
A presentation is important part of the final outlook of your work. So, what do you need to do:
Write a script . Your report should be printed on an A4 paper on one side. It should not be hand-written because it's not accepted.
You should number those pages that contain the content , so, a title page and a summary are exceptions.
Staple your report at the top left; if a report is too long, you should bind it.
Formatting : usually the font size is 12, style is Times New Roman, the spacing is 1.5 or 2.
As you see, a technical report is not something difficult. You can write it easily sticking these tips, and also it's a good idea to read technical reports of other authors. You will get the experience and build your style. However, my main recommendation is to write concisely. Concise was the word of 2017, but I think, it's still relevant ;)
How did I become a technical writer? What skills do you need? Read FAQ on Technical Writing .
Many people who are interested in technical writing frequently ask me a lot of different questions, but here are the…
More from technical writing is easy.
Technical writing is for everyone!
About Help Terms Privacy
Get the Medium app
Kesi Parker
Job position: Freelance Technical Writer. Read my FAQ to learn more about me!
Text to speech

Want to create or adapt books like this? Learn more about how Pressbooks supports open publishing practices.
1 The Formal Technical Report
For technical reports, formal and informal, readers are generally most interested in process and results. Clear presentation of results is at least as important as the results themselves; therefore, writing a report is an exercise in effective communication of technical information. Results, such as numerical values, designed systems or graphs by themselves are not very useful. To be meaningful to others, results must be supported by a written explanation describing how results were obtained and what significance they hold, or how a designed system actually functions. Although the person reading the report may have a technical background, the author should assume unfamiliarity with related theory and procedures. The author must consider supplying details that may appear obvious or unnecessary. With practice, the technical report writer learns which details to include.
The formal technical report contains a complete, concise, and well-organized description of the work performed and the results obtained. Any given report may contain all of the sections described in these guidelines or a subset, depending upon the report requirements. These requirements are decided by the author and are based on the audience and expected use of the report. Audience and purpose are important considerations in deciding which sections to include and what content to provide. If the purpose is to chronicle work performed in lab, as is typical for an academic lab report, the audience is typically the professor who assigned the work and the contents usually include detailed lab procedure, clear presentation of results, and conclusions based on the evidence provided. For a technical report, the audience may be colleagues, customers, or decision makers. Knowing the audience and what they are expecting to get out of reading the report is of primary consideration when deciding on sections to include and their contents.
There are certain aspects to all reports that are common regardless of audience and expected usage. Rather than relegate these overarching report-writing considerations to a secondary position, these items are presented before detailing the typical organization and contents for technical reports.
Universal Report-Writing Considerations
The items listed in this section are often overlooked by those new to technical report writing. However, these items set the stage for how a technical report is received which can impact the author, positively or negatively. While in an academic setting, the author's grade could be impacted. While in a professional setting, it is the author's career that could be affected. Effective communication can make the difference in career advancement, effective influence on enacting positive change, and propelling ideas from thought to action. The list that follows should become second nature to the technical report writer.
Details to consider that affect credibility:
Any information in the report that is directly derived or paraphrased from a source must be cited using the proper notation.
Any information in the report that is directly quoted or copied from a source must be cited using the proper notation.
Any reference material derived from the web or Internet must come from documentable and credible sources. To evaluate websites critically, begin by verifying the credibility of the author (e.g. – credentials, agency or professional affiliation). Note that peer reviewed materials are generally more dependable sources of information as compared to open source. Peer review involves a community of qualified experts from within a profession who validate the publication of the author. Open source information may be created by non-qualified individuals or agencies which is often not reviewed and/or validated by experts within the field or profession.
Wikipedia is NOT a credible reference because the information changes over time and authors are not necessarily people with verifiable expertise or credentials.
Provide an annotated bibliography of all references. Typically, annotations in technical reports indicate what the source was used for and establish the credibility of the source. This is particularly important for sources with credibility issues. However, an annotation can clarify why a source with questionable credibility was used.
See Appendix A for information about citing sources.
Details to consider th at affect the professional tone:
Write in an active voice using the third person in most instances. Avoid using "will" before a verb; strive to get to the verb as directly as possible.
Passive voice: "The circuit resistance will be measured with a digital multimeter".
Active voice: "Measure the circuit resistance with a digital multimeter".
Avoid using personal pronouns such as "you", "we", "our", "they", "us" and "I". Personal pronouns tend to personalize the technical information that is generally objective rather than subjective in nature. The exception is if the work as a whole is meant to instruct than to inform. For example, technical textbooks whose only purpose is to instruct employ personal pronouns.
Use correct grammar, punctuation, and spelling. Pay attention to and address spell and grammar check cues from writing software such as MS Word.
Details to consider that affect the professional appearance:
All figures and tables must be neatly presented and should be computer generated. Use a computer software package, such as Paint, Multisim or AutoCAD, to draw figures. If inserting a full-page figure, insert it so can be read from the bottom or from the right side of the page . ALL figures and tables must fit within or very close to the page margins.
Generate ALL equations using an equation editor and provide each equation on its own line. Under normal circumstances, there is no reason to embed an equation within a paragraph. Depending on presentation and how many equations are involved, number the equations for easy reference.
Refer to appendix B for information on how to automatically create a Table of Contents and properly number pages.
If the report includes an abstract, it should be on an unnumbered page after the title page and before the Table of Contents or it can be included on the title page.
For all hard copy reports, all pages of the report must be 8 ½" X 11" in size. Any larger pages must be folded so as to fit these dimensions. HOWEVER, in this day and age, an electronic submission may be required. Keep in mind that with an electronic submission, it is easier to provide an appealing look with color since a color printer is not required.
Details to consider that affect readability:
Every section and sub-section of the report needs to start with an introductory paragraph that provides the context for the section or sub-section.
Every figure, graph, table, and equation needs to be introduced to the reader prior to being presented to the reader. This introduction provides the context.
ALWAYS NUMBER AND PROVIDE A TITLE FOR ALL FIGURES .
Make sure that the verb used can actually operate on the noun. For example, stating "the goal for this report is to observe …" implies that the report can observe when it is likely that the goal of the work reported on is to make certain observations.
Check for spelling and grammar errors which are often highlighted with cues by the text editing software. Follow capitalization, punctuation, and indentation norms. Remember to capitalize the names of proprietary items such as licensed software.
Define acronyms and abbreviations prior to using them.
Finally, always consider carefully the context of information provided. Know your audience. Thoughtfully consider if a statement is clearly supported by the information provided without leaving your reader confused. Remember that by the time you are writing a report, you should know the information inside and out but your reader does not.
Standard Components of a Formal Technical Report
Technical reports should be organized into sections and are typically in the order described in this section. While this is the recommended order, certain reports may lend themselves to either reordering sections and/or excluding sections.
The format for this page may vary, however, the following information is always included: report title, who the report was prepared for, who the report was prepared by, and the date of submission. This is not a numbered page of the report.
An abstract is a concise description of the report including its purpose and most important results . An abstract must not be longer than half a page and must not contain figures or make reference to them. Technical authors are generally so focused on results that they neglect to clearly state the purpose for the work. That purpose is derived from the objectives or goals, most commonly provided by the person who assigned the work. In stating the purpose, it is critical to include key words that would be used in a database search since searches of paper abstracts are commonly used by professionals to find information they need to do their jobs and make important decisions. Results are summarized in the abstract but how much quantitative information is provided varies with report audience and purpose. It is common to include maximum percent error found in the experimental results as compared to theory. Do not use any specific technical jargon, abbreviations, or acronyms. This is not a numbered page of the report.
Table of Contents
Include all the report sections and appendices. Typically, sub-sections are also listed. This is not a numbered page of the report.
The Table of Contents is easy to include if you properly use the power of the software used to generate the report. The Table of Contents can be automatically generated and updated if the author uses built in report headings provided in the styles menu. It is worth the time and effort to learn these tools since their application are ultimately time-savers for report writers. Directions are provided in Appendix B on creating a Table of Contents using section headings.
Introduction
The length of the Introduction depends on the purpose but the author should strive for brevity, clarity, and interest. Provide the objective(s) of the work, a brief description of the problem, and how it is to be attacked. Provide the reader with an overview of why the work was performed, how the work was performed, and the most interesting results. This can usually be accomplished with ease if the work has clearly stated objectives.
Additionally, the introduction of a technical report concludes with a description of the sections that follow the Introduction. This is done to help the reader get some more detailed information about what might be found in each of the report sections included in the body of the report (this does not include appendices). This can feel awkward but providing that information is the accepted standard practice across industries.
Be careful not to use specific technical jargon or abbreviations such as using the term "oscope" instead of "oscilloscope". Also, make sure to define any acronyms or abbreviations prior to using them. For example, in a surveying lab report a student might want to refer to the electronic distance measuring (EDM) device. The first time the device is referred to, spell out what the acronym stands for before using the acronym, as demonstrated in the previous sentence. Apply this practice throughout wherever an acronym or abbreviation is used but not yet defined within the report.
Background Theory
The purpose of this section is to include, if necessary, a discussion of relevant background theory. Include theory needed to understand subsequent sections that either the reading audience does not already comprehend or is tied to the purpose for the work and report. For example, a report on resistor-capacitor electric circuits that includes measurement of phase shift would likely include a theoretical description of phase shift. In deciding what should or should not be included as background theory, consider presenting any material specific to the work being reported on that you had to learn prior to performing the work including theoretical equations used to calculate theoretical values that are compared to measured values. This section may be divided into subsections if appropriate. Keep the discussion brief without compromising on content relevant to understanding and refer the reader to and cite outside sources of information where appropriate.
The purpose of this section is to provide detailed development of any design included in the report. Do not provide a design section i f there is no design aspect to the work . Be sure to introduce and describe the design work within the context of the problem statement using sentences; a series of equations without description and context is insufficient. Use citations if you wish to refer the reader to reference material. Divide this section into subsections where appropriate. For example, a project may consist of designing several circuits that are subsequently interconnected; you may choose to treat each circuit design in its own subsection. The process followed to develop the design should be presented as generally as possible then applied using specific numbers for the work performed. Ultimately, the section must provide the actual design tested and include a clear presentation of how that design was developed.
Theoretical Analysis
Although a theoretical analysis might be part of a design, the author needs to decide if that analysis should be included as part of the design section or a separate section. Typically, any theoretical work performed to develop the design would be included in the design section but any theoretical analysis performed on the design would be included in a separate section. Do not provide a theoretical analysis section if the theoretical work is all described as part of background theory and design sections. However, in most cases, a theoretical analysis section is included to provide important details of all analyses performed. Be brief. It is not necessary to show every step; sentences can be used to describe the intermediate steps. Furthermore, if there are many steps, the reader should be directed to the appendix for complete details. Make sure to perform the analysis with the specific numbers for the work performed leading to the theoretical values reported on and compared to experimental values in the results section of the report. Worth repeating: perform the analyses resulting in the numbers that are included as the theoretical values in the results section of the report. Upon reading the results section, the reader should be familiar with the theoretical values presented there because the reader already saw them in this section.
This section varies depending on requirements of the one who assigned the work and the audience. At a minimum, the author discuss es the procedure by describing the method used to test a theory, verify a design or conduct a process. Presentation of the procedure may vary significantly for different fields and different audiences, however, for all fields, the author should BE BRIEF and get to the point . Like with any written work, if it is unnecessarily wordy, the reader becomes bored and the author no longer has an audience. Also, the procedure section should never include specific measurements/results, discussion of results, or explanation of possible error sources. Make sure all diagrams provided are numbered, titled, and clearly labeled.
Depending on the situation, there are two likely types of procedure sections. In one case, a detailed procedure may have already been supplied or perhaps it is not desirable to provide a detailed description due to proprietary work. In another case, it might be the author's job to provide all the detail so the work can be duplicated. The latter is more common in academic lab settings. The writing guidelines for each of these possible procedure sections are provided below.
Procedure Type 1
Use this procedure type if you have been supplied with a detailed procedure describing the steps required to complete the work. Briefly describe the method employed to complete the work. This is meant to be a brief procedural description capturing the intention of the work, not the details. The reader may be referred to the appendix for detailed procedure steps. The following list are considerations for this type of procedure section.
Example: For measurements made over a range of input settings, provide the actual range without including the details of the specific input settings or order data was taken (unless order affects results).
If required by the person who assigned the work, include the detailed procedure in the appendix.
MUST provide detailed diagram(s) of all applicable experimental set-ups (i.e. circuit diagram) that include specific information about the set-up, such as resistor values.
Provide diagrams and/or pictures that will further assist the reader in understanding the procedural description.
Provide a details of any work performed for which prescribed steps were not provided and that the author deems necessary for the reader's comprehension.
To test the theory of superposition, the circuit shown in Figure 1 is employed. The circuit is constructed on the lab bench and using Multism TM , a circuit simulation software. In both settings, a multimeter is used to measure the output voltage, as shown in Figure 1, for the following three cases: (1) Source 1 on and Source 2 off, (2) Source 1 off and Source 2 on, and (3) both sources on. These measurements are compared to the output voltage derived using theory as described earlier. Refer to the appendix for further detail or procedure.
In order to test the theory of superposition, first each team member must calculate the output voltage for the circuit shown in Figure 1 for the following three cases: (1) Source 1 on and Source 2 off, (2) Source 1 off and Source 2 on, and (3) both sources on. Then one team member is assigned to build the circuit on the lab bench while the other team member constructs the circuit in Multisim. Once constructed, turn Source 1 on and Source 2 off then connect the positive lead of the meter to the positive end of the output voltage and the negative lead of the meter to the negative end of the output voltage. Record the meter reading. Next turn on Source 2 and turn off Source 1. Again measure the output voltage using the meter ….
Procedure Type 2
Use this procedure type if you have not been supplied with a detailed description of the steps required to complete the work. The reader should be able to repeat the work based on the content supplied in this section.
Equipment use
Equipment maintenance
Define terms specific to the technology
Measurement techniques and/or calibration
The description should be sufficiently clear so that the reader could duplicate the work.
Do not assume that the reader has prior knowledge or access to prior reports, textbooks, or handouts.
If part of the procedure was successfully described in a previous report, either repeat the procedure or include that report in the appendix and refer the reader to it.
Where appropriate, provide additional diagrams and/or pictures to assist the reader in understanding the procedure.
Results and Discussion
Present the results of the work performed, within the context of the problem statement, using neatly organized and completely labeled tables and/or graphs whenever possible. When comparative data is available, present the data in a way that facilitates the comparison. For example, if theoretical and experimental values are available, present the values alongside one another accompanied by percent error. If it would help the reader understand the results, include a few sample calculations but put lengthy calculations in an appendix.
ALWAYS accompany results with a meaningful discussion. The discussion explains what the results mean and points out trends. In some cases, the results speak mostly for themselves and the discussion may be brief, i.e., "Table 2 shows that the designed variable modulus counter works as expected" along with a sentence or two stating how a variable modulus counter works and referring to parts of the table that verify/justify the statement. In other cases, the meaning of the results may not be as clear requiring more detailed discussion. In most cases, the results include data from more than one source to be compared to establish validity. Meaningful discussion immediately follows presentation of results and include:
commenting on percent difference making sure it is clear to the reader which values are being compared and establishing comparative size of the difference in relation to expectations (negligible, small, large),
cause for the difference (error sources are discussed further in the next paragraph), and
how the results inform the reader as framed by the work's objectives.
All three of the points are important to a meaningful discussion but the third one is most often overlooked. Discussion related to (3) may provide a statement about the theory used to predict the measured data. That statement often includes the theoretical assumptions made to predict the results and what the measured results indicate about the applicability of those theoretical assumptions to the experimental setting.
ALWAYS discuss the possible significant sources of error and how accurate the results need to be in order to be meaningful. Do not include a discussion of possible sources of error that would not add significantly to the observed error. What counts as significant depends on the situation. For example, if the components used have a tolerance of 5% and the accuracy of the equipment is within 0.5% of the measured value, then the equipment does not add significant error. However, if the components used have only a 1% tolerance then equipment with 0.5% accuracy is problematic. In general, it is impossible to obtain error-free results, therefore when there is 0% error there is still cause for discussion to comment on the situation that may result in error-free results or meaningful justification for expectation of error-free results. Expecting some error is not an excuse for lack of attention to detail when conducting procedures that minimize the error. Errors are different from mistakes. It is unacceptable to report mistakes. If a mistake was made, the work must be repeated until acceptable tolerances are achieved before submitting a report. Please find more on discussing percent error or percent difference in Appendix C.
When working in industry, it is imperative to know how accurate results need to be. It is worth your time and effort (and in the best interest of your supervisor or client) to provide the appropriate level of accuracy. If that means repetitive measurements to check for accuracy within tolerance, then do it. If it means performing a detailed analysis prior to making measurements, then do it. In the academic setting, the result of laziness or lack of effort may only be a bad grade. In the workplace, you may get fired!
Other information pertaining to writing Results and Discussion section can be found in Appendix C. This information includes
How to calculate percent difference/error.
Typical magnitudes of percent error for courses where circuits are constructed.
What to consider writing about based on questions posed by the person assigning you to write the report.
Guidelines for graphs provided in a report.
In this final section of the body of the report, the author should briefly bring everything together. It is similar to the abstract except that now specific results are concluded upon in a quantitative way. Therefore, the conclusion should be a concise description of the report including its purpose and most important results providing specific quantitative information. The conclusion should not contain figures or make reference to them. As with the abstract, the reader should be able to read this section on its own which means that there should be no specific technical jargon, abbreviations, or acronyms used.
Anywhere within your writing that you have either copied or paraphrased another source, you must cite that source. This entails two steps. One is to provide a parenthetical citation at the location in the report where the material that is not your own resides and the other is to provide the complete bibliographic information in a References page following the Conclusion section of the report. If an annotated bibliography is required, include an annotation for ALL sources describing what the source was used for within the report and establishes the source's credibility.
Using the APA style, the parenthetical citation at the location in the document where the copied or paraphrased material exists includes: author, publication date, and page number(s). For sources with no author, the name of the reference material is used. All this information is included within parentheses thus being referred to as a "parenthetical citation".
The full bibliographic information for all reference material cited within your writing is collected on the References page. In technical papers, the referenced sources are usually listed in the order they are referred to in the body of the report and, in fact, many published engineering papers will simply number the references and then use that number in square brackets to replace the parenthetical citation within the body of the report. Those new to this form of technical writing, often ask about how and where to list references used but not explicitly cited in the body of the report. However, if the reference is important enough to list, that generally means that there is an appropriate place to cite it in the body of the report, perhaps in the introduction or background theory. In Appendix A you can find further information about creating citations using citation generators available on the internet that will create a properly formatted citation for you when provided with the relevant information. Although citation generators are readily available, the one I recommend is from Calvin College called KnightCite and can be found at http://www.calvin.edu/library/knightcite/ .
The References section begins on a new page; not on the same page with the conclusion. Refer to Appendix A for information on preparing the References section. A wealth of information about citation styles, including lengthy guides and short handouts, can be found at http://libraryreference.sunydutchess.edu/citations.htm .
One final note on references and providing bibliographic information concerns use of sources that may appear to be questionable. There is no doubt that information from a wiki is questionable since, by definition, it can be changed by users including unqualified users. Although most wikis are reviewed and erroneous or misleading information corrected, at any given time there could be erroneous and misleading information. However, depending on the work presented in the report, internet sources including .com sites that have industry bias and .org sites that have policy bias may have valuable information. Even .edu sites can be problematic if the page is from an individual rather than an educational group within the institution since the former is likely not to have any editors and the latter is likely to be monitored and curated by the group. In order to establish credibility or usefulness of a source, especially a questionable one, provide an annotation to the bibliographic information that provides further information as to why the source was included and perspective on its application to the work reported. Information about annotated bibliographies is provided in Appendix A.
This section may not always be present. Materials included in an appendix may include lab sheets, parts list, diagrams, extensive calculations, error analyses, and lengthy computer programs. Introduce numbered or lettered appendices rather than putting different items in one appendix.
Technical Report Writing Guidelines by Leah M. Akins is licensed under a Creative Commons Attribution-NonCommercial-ShareAlike 4.0 International License , except where otherwise noted.
Share This Book
The True Purpose of Technical Writing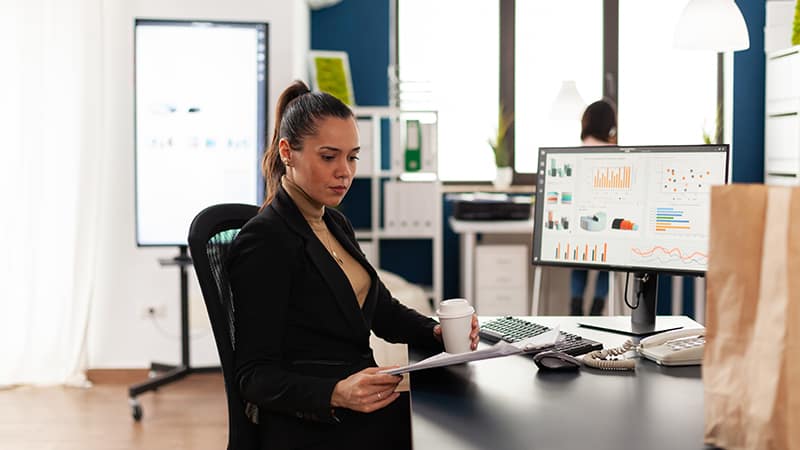 In order to understand the purpose behind technical writing, go back in time and reflect on the teachings of your high school English class. If you will recall, technical writing belongs to the type of writing categorized as "informative."
It is different from "creative writing" in that it is entirely factual and opinion-free. In contrast to "persuasive writing," the author of a technical writing piece is not trying to appeal to the reader's reason. Instead, a technical writer's job is to educate and inform. Their stance is utilitarian and reflects an absence of emotion.
In short, the purpose of technical writing is to break down complex ideas and information into easy-to-understand tasks or explanations for the reader. It's straightforward and clearly informs the reader on a topic (no matter their current knowledge level or if they're a non-technical audience).
What is technical writing?
This style of writing covers any type of text that aims to explain detailed, technical content. You may be surprised to learn of some of the documents that are categorized as technical writing. In IT, there are datasheets and troubleshooting documentation. In the medical realm, there are value dossiers and safety updates. In aviation, there is technical documentation for civil and military for the needs of operations and maintenance.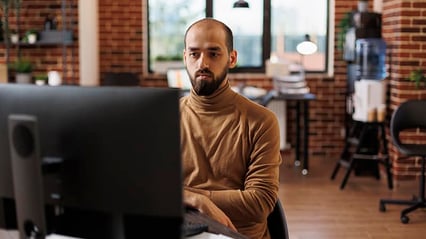 Write any technical document and get instructor feedback and one-on-one coaching on your actual writing.
Our Technical Report Writing Course has been offered at Shell, Liberty Mutual, Lincoln Financial, and many other organizations.
A technical writer is defined as one who writes, "about a particular subject that requires direction, instruction, or explanation." When put that way, is it no wonder that almost every company spanning an array of industries is on the hunt for technical writers? This is great news for those who hold the title of technical writer and sobering news for those looking to ramp up their product marketing efforts. The demand is high and the supply of talent is low.
A 'Technical Writer' is also known as a Technical Communicator , Information Developer , Technical Content Writer , and/or Technical Documentation Specialist . Defining the role of the 'technical writer' brings with it an ambiguity, but know that technical writing can be found in many places. You may confront it while waiting at the doctor's office and certainly in your home if you save the "how-to" manuals of your favorite household items.
What is the skill set of a technical writer?
The technical writing arena is comprised of Subject Matter Experts (SMEs). SMEs hail from an assortment of technical or scientific industries. These include but are not limited to Robotics, Finance, Consumer Electronics, Chemistry, Computer Hardware/Software, Engineering, Medical, Forestry, and Biotechnology.
Some technical writers do not start out as experts in these fields. They may have an aptitude for learning complex subject matter and a way of breaking down hard-to-understand concepts into comprehensible formats. The sole purpose of technical writing is to inform the reader so a strong understanding of the target audience is essential.
A technical writer must possess these capabilities:
Strong Communication Skills
Excellent Writing Skills
Editing Skills
Technical Knowledge
Research Abilities
Design Insight
Note that a technical writer does not need to be a master in design. There is typically a graphic designer on hand that handles the creative elements. It is helpful, however, to be able to visualize how the document will be laid out in the conceptual form.
Also, worth pointing out and which is sometimes surprising is the need for a technical writer to work as a team. There is a great deal of collaboration that goes into technical writing. Many experts and stakeholders have a vested interest in the end product, and it's essential to include feedback from all team members.
Finding technical writers from within
Good technical writers are hard to find, and the reason is obvious, i.e., lack of expertise in the subject matter. The good news is that there is an easy solution. Innovative companies are looking within their own departments and transforming SMEs into technical writers, at least on a part-time basis.
As mentioned previously, technical writing is a team effort. It requires the collaboration of multiple employees, who may each wear a different hat in the company. The perspective of an entire unit is the norm and essential to the compilation of an exemplary technical document.
The unique perspectives of product marketing, communications, research, and other groups may be necessary for the creation of a single piece. And as with all company documents, the final review lies with the legal department for a technical document.
A wide range of industries call for technical writers
Technical writing is not confined to a technical field. Any company that is driven to instruct its prospects and consumers call for the services of a technical writer.
Consider this recent article that highlights the highest-paying companies for technical writers. Walmart, Google, and Amazon are hiring in the six figures for top talent. There are a large number of documents that fall in the category of technical writing for a variety of industries.
T hese call for professionals from all different kinds of educational and work experiences to create a strong technical document that meets the needs of the target audience. A wide range of document types include:
Annual Report
User Manuals/Instruction Manual
API Documentation
SOPs (Standard Operating Procedures)
Research Papers
Presentations
Instructions
Case Studies
White Papers
Process/Machine Descriptions
Medical/Scientific Papers
Lab Reports
Also contributing to the popularity of the profession is the uptick in and emphasis on STEM programs over the past decade. The focus on STEM has increased exponentially in recent years and is prevalent all over the US and abroad. Recognize that the finetuning of writing skills is not reserved for those with a liberal arts degree. Higher education programs in STEM recognize the importance of communication in these fields.
Learn how to write any technical document well in our online self-paced course.
Our technical writing courses are available for individuals and groups.
Final thoughts ...
Upon learning more about the purpose of technical writing , you now understand that it is a unique blend of art and science. Due to its expansiveness, companies may need to provide training to sharpen and polish the writing skills of those who are not purported "writers" but have the industry, product, or technical knowledge.
This is a wonderful opportunity for companies who aim to level up the skills of their employees.
It's exciting for professionals who wish to strengthen their dexterity in communications.
To find out more about leveraging the extensive knowledge that your current employees hold to create technical documents, contact Instructional Solutions . We provide standard and tailored programs to best meet your company's needs for technical communication. Your team will learn a technical writing process and style of writing to strengthen technical writing skills.
Related Articles
How is technical writing used today, how to write effective technical documentation, how to improve your technical writing, get notified of new articles.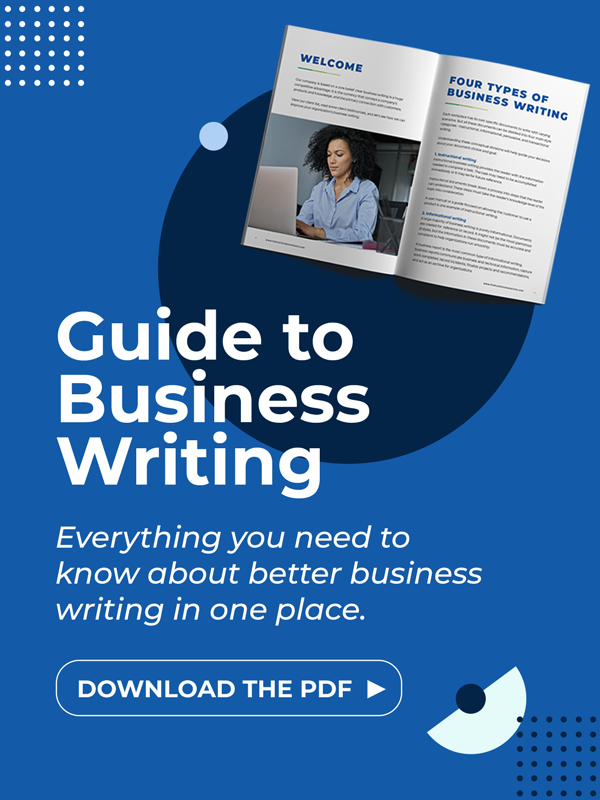 Business Grammar (53)
Business Writing Skills (49)
Business Writing Resources (25)
Technical Writing (24)
Business Email Writing (17)
Business Writing Training (12)
Business Proposals (8)
Business Report Writing (7)
Newsletter (5)
Business Proofreading (4)
Sales Writing (3)
Executive Summary Writing (2)
Customer Support Writing (1)
Bailey Lang (1)
Elisabeth O'Quinn (10)
Grace Cuddy (6)
Haley Larsen (4)
Kara Latz (7)
Katie Almeida Spencer (30)
Malcolm Stiefel (1)
Mary Cullen (133)
Samantha Taylor (1)
Terrance Collins (1)
Tom DuPuis (10)
We use cookies to give you the best experience possible. By continuing we'll assume you're on board with our cookie policy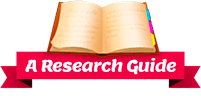 A Research Guide
Writing Guide
Assignment Writing
A Guide to Writing a Technical Report
In this guide you will find:
Technical report format
How to write a technical report
Tips on writing a good technical report
Technical report format – how to apply it.
When it comes to the writing of a technical report, the format is very important because it is unique from other reports in that it carries technical information. A technical report contains technical information which should be planned well. You need to understand all the structure to achieve your objective. A technical report should contain the following:
The title page comes first when you write your report. The title page contains the title of the report the date and the institution details plus supervisor. This first page is also referred to as the cover page. It is good to note that the content of the title page does not add up to the word count of your report. The title is a separate entity when it comes to word count, so you should not include it on your word count.
In the introduction, you are supposed to highlight the main aims of the paper to the reader. Let the reader understand the purpose of you writing the report. You can also comment on the flow of the report so that the reader can know what to expect. You should avoid copying the introduction given in the lab hand out and instead come up with your own.
In summary, you need to write an overview of the whole report including the results and conclusions made.
This is the part that you need to state every detail of the experiment starting from the equipment that you used to the procedure for the test. This section can be omitted if the report did not involve an experiment at all.
The body is the most important part of your report because it carries your content. You should introduce small subheadings in your report as per the point being put across. This will make your work look more presentable as the reader will be guided with this subheading what point you are talking about. You can also place your points in number form or list so that it becomes easier for your reader to understand what you are talking about. You should also separate your points to avoid bringing confusion in your work; each point should be under its subtopic.
When it comes to the writing of your conclusion what you need to do is write a summary of the main points in the body of your report and wrap it up. In conclusion, you also need to use words that suggest you are concluding your work to prepare the reader psychologically, that you are about to finish. Remember also that the conclusion should be short and precise avoid a lot of stories in your concluding paragraph, spare all the stories for the body of your report.
The recommendation usually comes after the conclusion. In the recommendation, you are supposed to suggest solutions to the challenges that are there in the body. This is where your opinion is welcomed.
In the reference, you need to list all the materials that you used in your research. You may have quoted some text somewhere, so it is at this point that you need to list it so that it does not become a plagiarized work. When you write the reference, you acknowledge that the content that you used is from a certain source.
A bibliography is more like the reference but in a bibliography, you can go ahead and list the sources that you did not use in your research, but they may be useful in the explanation of your content. Mostly bibliography usually contains sources that can be used for further reading on the topic.
In this section, you are supposed to list all the people that helped you in coming up with your report. This includes even those that proofread your work to make sure it is well written. This is a way of appreciating the effort of other people in your work.
You may have used other materials to put across your points in the report such as graphs or diagrams but are not necessarily required in the report. This is the place where you should mention them.
After writing your report, the next thing is presenting it. Writing a report is not enough, you need to have adequate skills on how best to present your report. A presentation is important because it determines the final outlook of your work.
Below are some of the standard presentation guidelines:
Script – the report should be printed on an A4 paper on one side. You should note that the hand-written report is not accepted when it comes to the technical report.
Page numbers – while numbering your pages the title page and the summary is an exception. You should number the pages that contain the content.
Margins – you should use a margin of at least 2.54cm all round.
Binding – when joining your report, you can staple it at the top left if it does not comprise of many pages. If the report is too long, then it is good to bind it so that all the pages may be joined well.
For a standard report, you should use font size 12 and style Times New Roman because it is legible and clear. You should also use a spacing of 1.5 or 2 depending on the instructions given by your supervisor but make 1.5 your default value.
How to write a technical report and where to start
Having understood the structure of a technical report and how to orientate everything we can now look at how to come up with the content and write it.
The first thing that you should do before you write your report is assembling all the sources that may be useful in creating content for your report. You can get all this in the library, notes or even in different educational websites and blogs.
You should list down the topics and ideas of what your report is to cover randomly. After listing them arrange them by classifying those that relate with each other to the same group.
After arranging the ideas, you need to write it roughly into small subheadings. This is the rough outline of how the report should appear.
The next step is writing the first draft. At this point, you only need to write the body inclusive of the headings and subheadings to the end. Include the number of reference material that you wish to use.
After you have completed with the first draft, you need to revise it to pinpoint where changes need to be done. At this point, you should ensure that your report contains all the necessary information. You should also consider the reader here so that if it's a professional report, it portrays the qualities of a professional report. While revising you also need to ensure that all the objectives have been ascertained in the report as per the topic is given.
While writing your report, you may need to use some diagrams or graphs to make the reader understand what you are talking about. Technical information is best put across by use of other means other than word, so you need to know the right format for this diagrams and tables to ensure success in your work. Below are some of the guide on how to oriented various appendices in your report:
Graphs – your graph should be well labelled to avoid confusion of the variables. When it comes to graphs, you can use pie charts and even bar graphs to indicate the trend of what you are analyzing.
Diagrams – for the diagrams you should draw simple diagrams, and they should appear after or before the content you are discussing so that the reader can be able to understand its relation.
Tables – tables are used for summary purposes. A table can help you list points and explain them in brief which helps the reader go through everything in a brief summary. You should also number your tables for easy reference in your work.
Mathematics – while writing a technical report that involves some analysis, it is better to use mathematics because it makes the analysis easier and convenient.

Check out our full review: Read More
For you to have a good technical report, you should avoid overusing different fonts in your work because it makes it fussy. You should use different fonts to pinpoint an idea that you want the reader not to miss on it.  You can also use underlining and bolding to serve the same purpose.
Use of headings and subheadings is also important because it plans your points. The reader is able to understand different points when you categorize them into small headings and sub-headings. The reader may happen to have so little time with your report, and this will make them want to scheme through the major points, so when you have these headings, you make their work easier.
You may use content that does not belong to you while writing your technical report; this will entail proper in-text citation to avoid unoriginality in your work. It is good to know how to cite just as I have mentioned. After citing the source in your content proceed and list the source in your reference list. To avoid plagiarism, you should also try to use your own words while explaining points do not copy everything word by word because it may turn out to be plagiarized and you will be penalized. If you fail to citeyour content, it is assumed to be your content t, failure to which it is said to be plagiarized and this is a big offence which is punishable.
You should also be cautious about the information that you obtain from the internet, ensure the sources of information for your report is credible. Sources such as Wikipedia are not reliable and therefore should not be used as your reference. Some of the reference materials that are credible include approved books, articles and journals. You can determine whether a source is credible by looking at the author and their work, a good author will always have positive reviews for all their writings.
The final step in your report writing is proofreading your work to ensure everything reads well. Proofreading also helps to avoid spelling and grammatic errors which are common mistakes that are unavoidable. When you proofread your work, you will also discover points that are missing in your report which are essential in that topic and you can make necessary adjustments.
While writing your summary, you should be keen on the length so that it does not go beyond 300 words. A summary should not be too long because it will make the reader tired while reading it, it should be short and to the point. The purpose of the summary is usually to give the reader a brief overview of what you are going to cover in the technical report. The reader should have that rough idea in mind of what to expect so that when they go through it, it becomes easier to understand the points.
Read also: "Who can write me a research paper of an excellent quality?"
Technical report example
It is good to go through different examples of the technical report written by other authors because it builds you skill on presentation of points. Different people will always have different ways of presenting their work, so when you read these samples, you get equipped with different formats to use that when it comes to your own, you will always choose the best that fits your topic.
It is also good to have a template for a technical report with you before you proceed to write yours so that it guides you on the arrangement of your work. However, you can always use academic assistance to get your report done.
Get Writing Help
By clicking "Log In", you agree to our terms of service and privacy policy . We'll occasionally send you account related and promo emails.
Sign Up for your FREE account
Diana from A Research Guide Don't know how to start your paper? Worry no more! Get professional writing assistance from our partner. Click to learn more