What Information to Include on a Fax Cover Sheet
Paul Rydell / November 15, 2021 / Comments / 🕗 Reading time: 6 minutes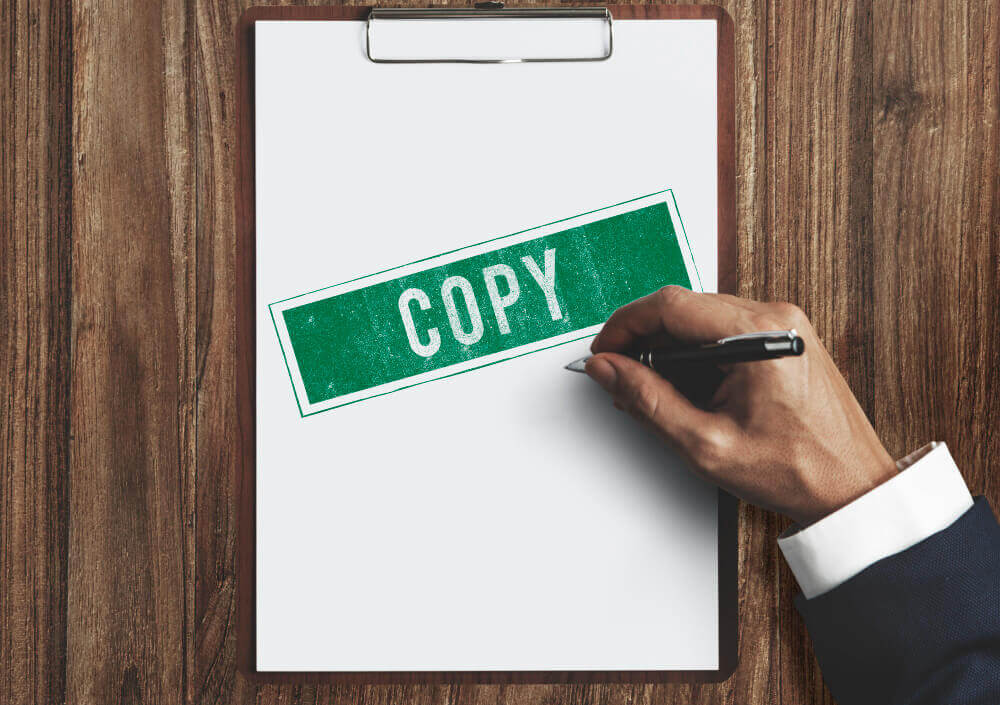 A fax cover sheet is not just for decoration. It's one of the first steps you can take to ensure your documents arrive safely and securely at their destination. The fax cover sheet is often the first impression that you get to give out when sending a document. It should be professional, concise, and informative. There are some key pieces of information that should always be included on fax cover sheets.
This article will provide an overview of the essential information that needs to be included on a fax cover sheet so you can send it successfully.
What is a Fax Cover Sheet?
A fax cover sheet is the first page of any faxed document that comes before any actual fax message . It provides information about who sent the fax, what it's about, and other relevant details. It is important to have a fax cover sheet because it allows whoever receives the document to validate its contents before they read through it.
Elements of a Successful Fax Cover Sheet
There are many elements of a successful fax cover sheet, but some are more important than others. What information is included will depend on the purpose of the document being sent.
Essential Fax Cover Letter Elements are:
Include your name and contact information
Include your fax number
State the purpose of the fax
Include the intended recipient's contact info
Date and time sent
Number of pages in the document
To explore what is needed in more detail, below is a breakdown of the most common and helpful elements in a fax cover letter.
Purpose Statement
Some companies have a standard fax cover page that they require their employees to use when sending a document by fax machine. Other businesses, however, may want to give their employees a little more freedom as to what information should be included on a fax cover sheet. With this in mind, you should always include some sort of purpose statement that explains why you are sending this particular fax at this time.
To and From Information
The sender's name and contact information is one thing that should always be included on a fax cover sheet as it allows the person receiving the document to confirm who sent it if there is ever any confusion or questions about authenticity. It also helps if someone other than the intended recipient has received your document by mistake. This can be rectified without too much difficulty if the "To" and "From" have been included on the fax cover sheet.
Company Name and Address
There should always be some type of identifier regarding what company or organization sent it at the top of a fax cover sheet after your To/From information. Even though the purpose statement will explain why this specific document was sent, your company name and address will provide information about who you are.
Fax numbers should also be included on cover sheets so that the other party knows how they can best get in touch if there are any questions or problems with the document after it has been received. This is very helpful for business associates or clients, especially if someone else has mistakenly received this particular fax and it hasn't gone to the right person.
Phone Number and Email Address
Many cover sheets also include a phone number and email address. It's helpful for them to be able to contact you through different means should there be a problem.
Date and Time Sent
The date and time when a fax was sent may not seem like an important detail, but when preparing a fax cover sheet, you should always include the date and time when it was sent. This assists in keeping track of which documents have been delivered or received properly by the other person. While Fax machines usually include this information on the top of the fax cover letter, sometimes it is not set correctly, so it's best to include the date and time of the fax transmission as well.
Number of Pages
The number of pages included in the document can also be helpful when it comes to identifying what is on each page. This will let the person who received the fax know if there is anything important missing so they can take appropriate action.
Reference Number
It can also be helpful to include a reference number on a fax cover sheet. This allows the intended recipient to reference the document quickly. This is useful for important documents such as contracts, invoices, and purchase orders.
Confidentiality Statement
A confidentiality statement is not always necessary for fax cover sheets, but in some cases, it can be helpful if your document contains confidential information that could potentially be viewed by people who are unauthorized to do so. Sometimes these statements are included on an additional page rather than the cover sheet itself. It may not be appropriate for this type of information to accompany every fax sent.
Other Relevant Information That May Be Useful
Fax cover sheets are often short and to the point. There are not always a lot of elements that need to be included, but in some cases, there may be additional information that you think your recipient will benefit from. For example, some people include a list of any attached documents on the fax cover sheet so they won't have to flip through them while trying to figure out what was sent. Some people like to include their logo to add a professional touch.
While most companies do not include every single element listed above for their business communication, each is unique and has different needs based on what is important in their industry. Following this general outline when creating your next fax cover sheet should make sending any documents by fax much easier.
Cover Sheet Templates
We have included some free templates for you to download or print in our cover sheet directory to make things easier when faxing your documents. They are available in both PDF and Word format.
By following what some consider the basics for successful fax cover sheets, you will ensure that your fax messages arrive safely at their destination. It can also prevent any delays in processing that might occur. Our final tip is to double-check that all information is accurate before sending off your fax; this will help avoid any confusion down the line.
If you haven't got a fax machine and want to get a fax number toll-free to send or receive faxes online wherever you are, we offer both free and competitively priced options at Faxburner.
Leave a Reply Cancel reply
Your email address will not be published. Required fields are marked *
Save my name, email, and website in this browser for the next time I comment.
Get FaxBurner
Faxburner apps.
About FaxBurner
FaxBurner is a simple, elegant iOS and Android app that lets you send and receive faxes online, via email, or using your phone. Get started for free!
An official State of Texas website.
Here's how you know.
The .gov means it's official. State and federal government websites often end in .gov. Before sharing sensitive information, make sure you're on an official government site.
The site is secure. The https:// ensures that you are connecting to the official website and that any information you provide is encrypted and transmitted securely.
Form 3613, Provider Investigation Report with Fax Cover Sheet (Home Health, Hospice and Personal Assistance Services Provider Use Only)
Instructions for opening a form.
Some forms cannot be viewed in a web browser and must be opened in Adobe Acrobat Reader on your desktop system.  Click here for instructions on opening this form.
Instructions
Updated: 8/2021
The purpose of this form is to furnish a standardized format for Home and Community Support Services Agencies (HCSSAs) to document their self-reported incident investigation summary, analysis and finding(s) in accordance with regulatory requirements. This form is for reporting abuse, neglect or exploitation by HCSSA employees as required by 40 Texas Administrative Code, §97.249. This form is for Home and Community Support Services Agency (that is, Home Health, Hospice and Personal Assistance Services) provider use only.
After making an oral report to 1-800-458-9858, submit Form 3613 with statements and other relevant documentation within the applicable regulatory time frame of no later than the 10th day after reporting the alleged act to HHSC.
If Form 3613, with statements and other relevant documentation, is 15 pages or fewer, email [email protected] or fax the report and attachments toll-free to HHSC at 1-877-438-5827. If the report is 16 pages or more, mail the report and attachments to HHSC at the address shown on Form 3613. A report sent by mail must be postmarked by the 10th day after the oral report.
Do not fax and mail. Either fax the report and any attachments, or mail the report and any attachments, based on the length of the report.
Attach all documents and pertinent information that may be needed for HHSC to complete the review of your investigation. Your HHSC Regional Office also may contact you to request additional information needed to complete the review.
Detailed Instructions
Complete the form entirely; check each appropriate option or fill in each applicable blank.
Provider Investigation Report Fax Cover Sheet (If Applicable)
Use this cover sheet for any investigation report faxed to HHSC. Specifying the total number of pages, including any attachments, enables HHSC to verify receipt of all pages of the agency's investigation report. The cover sheet must be signed and dated by the agency representative completing the report form. To confirm HHSC received the form and attachments, the agency may print a confirmation that the fax was successfully sent.
No cover sheet is required if the report and attachments are mailed.
Provider Investigation Report
HHSC Intake ID No. — Mark the HHSC Intake ID number on each page of the report, including the cover sheet and each page of any attachments. (An HHSC intake specialist will provide the intake identification number at the time of the oral report. If the reporter left a voice mail statement, an HHSC intake specialist will contact the reporter to verify correct spelling of names, confirm details of the incident and provide the intake ID number.)
All form fields are self-explanatory with the following exceptions:
Description of the Allegation — Provide a brief description of the allegation that identifies the alleged victim(s), alleged perpetrator(s), any witness(es), the date and time the alleged incident occurred, when the allegation was initially reported to the agency and how the incident was discovered.
Alleged Perpetrator(s) (AP) — The alleged perpetrator is someone who is a current or former employee (includes contractors and volunteers) of the agency. Include family members who are paid by the agency to provide services to the individual. If the individual does not know the person's name and the agency cannot identify the person, provide a description of the alleged perpetrator. Attach documentation of any criminal history searches, nurse aide registry searches and employee misconduct registry searches conducted to verify the employability of the alleged perpetrator.
Description of Injury/Assessment — Describe any physical and/or emotional assessment as a result of the incident.
Treatment provided?, Treatment/Transfer Date, Time, Treatment Location — Enter information in the spaces provided.
Agency Immediate Response — Describe immediate actions taken to protect the individual's health and safety as a result of the allegation. Include who was notified of the allegation ( Example : doctor, family/guardian, etc.), if applicable. If the agency notified DFPS, include the call/case identification number. If the agency notified the police, include the case/reference number.
Investigation Summary — Summarize the agency's investigative procedures concisely, factually and objectively. Summarize the investigator's analysis of supporting documents, such as interviews, witness statements, injury reports, diagrams, life satisfaction surveys, observations and/or other appropriate evidence. Clearly state the investigator's conclusion regarding the allegation; clearly state the investigator's conclusion regarding any contributing agency practice(s); and clearly state the investigator's recommendation(s). Summarize how the investigator arrived at these conclusions and recommendation(s). Include the name(s) and position(s) of the investigator(s).
Investigation Findings
Confirmed: The allegation is supported by a preponderance of the evidence (evidence that best accords with reason and probability; the facts are more probable one way than another).
Unconfirmed: It is reasonable to conclude that the allegation did not occur or is unlikely to have occurred.
Inconclusive: There is insufficient evidence to support or refute the allegation.
Unfounded: The allegation is untrue or patently without factual basis.
Agency Action Post-Investigation — Describe actions taken by the agency as a result of the investigative findings. Include who the agency notified of the investigative findings, if applicable.
Signature section must be completely filled out and signed by the reporter.
TOEFL, TOEIC, IELTS, FCE, PET, ESP AND VOCABULARY ONLINE EXERCISES
WE PROVIDE YOU WITH ENGLISH EXERCISE AND PRACTICES AND WILL HELP YOU WITH ALL YOUR ENGLISH NEEDS. FOR PRIVATE AND INTENSIVE LEARNING PLEASE CONTACT US BY EMAIL
Friday, 13 December 2019
Practice test reading (3) starter toeic 3rd edition, no comments:, post a comment.
thank you for visiting my blog and for your nice comments

What is a HIPAA Fax Cover Sheet?
Providers may use fax machines to transmit and receive information about patients. The HIPAA regulations do not specify exactly what information a fax or fax cover sheet containing patient information should contain. However, to ensure both the privacy and security of patient protected health information (PHI), covered entities should implement measures to prevent unauthorized or accidental disclosure of PHI that is faxed. Using a HIPAA fax cover sheet is one of these measures.
What Types of PHI are in a Fax Message?
Patient medical records, billing records, lab reports, and other sensitive medical information may be transmitted via fax. These documents contain protected health information, which may consist of (among other PHI):
Patient names;
Patient dates of birth;
Patient home phone number;
Patient medical record numbers; 
Patient health plan beneficiary numbers (health insurance ID numbers); and
Patient Social Security numbers.
This information, as PHI, must be protected from accidental or unauthorized use or disclosure. 
To Download Your HIPAA Fax Cover Sheet Click Here
What Should a HIPAA Fax Cover Sheet Contain?
A HIPAA fax cover sheet should contain the following information:
The name of the person who is sending the information;
The name of the sending covered entity ;
The phone number of the sending entity;
The date and time the fax cover sheet is faxed;
The fax number of the person or entity receiving the fax; and    
A HIPAA fax cover sheet disclaimer. A HIPAA fax cover sheet disclaimer is a message addressed to the fax recipient, that states that the faxed information is confidential. The disclaimer also should state that the transmission may contain protected health information .  Finally, the HIPAA fax cover sheet disclaimer should also contain a warning that states that unauthorized viewing, reviewing, disclosing, or distributing the information in the transmission may be prohibited by the Privacy Rule or other applicable law.  
Make Sure You're HIPAA Compliant
HIPAA compliant fax requires a cover sheet. Get yours now!
What is an Example of a HIPAA Fax Cover Sheet Disclaimer?
The following is an example of a HIPAA fax cover sheet disclaimer that conveys all of this language:
"IMPORTANT: This transmission contains confidential information, which may be protected health information as defined by the Health Insurance Portability and Accountability Act (HIPAA) Privacy Rule. This transmission is intended for the exclusive use of the individual or entity to whom it is addressed and may contain information that is proprietary, privileged, confidential, and/or exempt from disclosure under applicable law. If you are not the intended recipient (or an employee or agent responsible for delivering this facsimile transmission to the intended recipient), you are hereby notified that any disclosure, dissemination, distribution or copying of this information is strictly prohibited and may be subject to legal restriction or sanction. Please notify the sender by telephone (number listed above) to arrange the return or destruction of the information and all copies."
Why Should Organizations Use a HIPAA Fax Cover Sheet?
Using a fax cover sheet can keep protected health information protected from public view when the fax is received. This is so whether a healthcare provider is faxing paper documents or sending a fax via email . Having a fax transmission protected from public view can prevent those individuals who are not authorized to access a patient's PHI or ePHI from being able to see it (whether intentional or not) when faxes are sent. 
Using a HIPAA fax cover sheet also ensures compliance with the access control standard of the Security Rule's technical safeguard requirement. The access control standard requires entities to implement technical policies and procedures for electronic information systems that maintain ePHI, allowing access only to those persons and programs that have been given access rights. 
What Other Measures Should I Take With Respect to Faxes and Fax Cover Sheets?
To reduce the possibility of unauthorized individuals gaining access to faxed PHI or ePHI, a healthcare provider can implement the following measures:
Store fax machines used for transmitting and receiving PHI in areas that are not accessible to the general public. 
Verify the fax number to which the documents are being sent. Many fax machines contain an autodial function, which enables the machine to make multiple attempts to transmit a message until it is received. When using a fax machine with an autodial, healthcare employees should verify the fax number of the recipient to make sure the number is correct.
Notify the fax recipient that you are about to send a fax transmission containing confidential patient information, so the recipient will know that a fax is on its way.
Print out a delivery confirmation report for the message you have faxed. A delivery confirmation report indicates whether the fax transmission was successful. The report also indicates whether the recipient's fax number was "busy," or whether your machine is otherwise unable to transmit the message.
HIPAA Compliance Software
Learn how simple compliance can be, our product.
Featured Case Studies
From our blog, get in touch.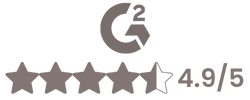 © 2023 Compliancy Group LLC. All Rights Reserved | Terms of Use | Privacy Policy
Become Compliant, Get The Seal!

Can the time zone in in the fax coversheet be updated
Can the time zone shown in the "Date" section of the fax coversheet be changed?
Internet Fax
Work for Desktop
The time zone in the fax cover sheet is not expected to reflect the time zone of the extension. The time zone is set to GMT on the fax server and cannot be changed at this time.
Onboarding Checklist: Fax
Onboarding Checklist: Forms with Text
Onboarding Checklist: Video Chat
Welcome to the Updox Knowledge Base!
How To: Schedule a Check-In Call with your Customer Experience Manager
How To: Update Your Payment Method
Updox Technical Guide
Internet Explorer is No Longer Supported
Address Book
Inbox Buttons
Removing Spam Faxes from your Inbox
Inbox Notifications
Filtering your Updox Inbox
How To's
How To: Using Tags
Routing & Filing Faxes/Documents
How to Add Patients to the Address Book
User Guide: Faxing
FAQ: Faxing
Faxing from Queues
Porting vs. Forwarding Your Fax Line
How to: Port your Fax Line to Updox
How to: Forward your Fax Line to Updox
How to: Fax Back
Configure Your Fax Settings
Creating Fax Coversheets
Faxing: Overview
Advanced Fax Routing Overview
Getting Started and Managing Rules
Viewing Audit Trail
Fax Routing Details
Video Chat User Guide
Video Chat Overview
Sending Invites: Overview and Tutorial
Waiting Room: Overview and Tutorial
Sharescreen and Gallery Mode
Adding Participants on the Fly!
Participant Workflow
Overview: What is Video Chat?
How To: Use Secure Text with Queues
Secure Text Basics / Enhancement With Email
SMS Text Messaging Overview
Using Secure Text & SMS
FAQ: Secure Text & SMS
SMS Compliance New
Broadcast Changes New
Broadcast Overview
How To: Send a Broadcast Message
How To: Create a Broadcast Template
How To: Use Broadcast Reporting
Unsubscribing from Broadcast Emails
How to: Creating Broadcast Patient Lists
Broadcast Overview
FAQ: Broadcast
Reminders Dashboard
Reminders User Guides
How to: Configure Rules for Reminders
How to: Create Reminders Script Templates
Scheduling Customization: Reminders by Provider Calendar
Scheduling Customization: Reminders by Appointment Type
Reminders Overview
FAQ: Reminders
Electronic Forms - A Quick Guide
Templates User Guide
Text Templates with Forms
How To: Create Forms
How To: Access Forms
How To: Access Forms Library for Sample Forms
Managing Completed Forms
How To Use Forms
Updox Payments - Patient Experience
How to: Updox Payments Dashboard
How to: Request a Payment Using Updox Payments
How To: Using Updox Payments
Updox Payments Webinar
Updox Messenger Overview
How To: Using Messenger
How to: Save Messenger Chats and Attachments to the Inbox
Communicating on the Go with Updox Messenger
How to check what version of the Updox Printer you're running
Installing Updox Print to Inbox
Installing the Updox Printer for Mac
How To: Installing Updox Print to Fax
How to Install and Use Print to Fax
How To: Installing Updox Central
How To: Installing Updox Central Printer
FAQ: Video Chat
FAQ: Updox Payments
FAQ: Refer and Share
Getting Started with Fax: What Every Admin Needs to Know
Updox Compliance Information
Creating and Managing Users
Setting Up Queues for Fax Lines
How to: Upload Signature for Document Editor
How To: Change to a HIPAA-safe Practice Name for Secure Text & Updox Payments
How to: Setting Up Queues
Porting LOA Canadian Numbers
Installations
Overview: Partner Portal
How To: Add a User to a Strategy in Partner Portal
How To: Make a New Updox Account in Partner Portal
Account Management: Webhooks
Direct Messaging: Webhooks
Document Management: Webhooks
Faxing: Webhooks
Patient Management: Webhooks
Patient Portal: Webhooks
Secure Conversation Management
Reminders: Webhooks
February 2023
January 2023
December 2022
October/November 2022
September 2022
August 2022
February 2022
January 2022
How to: Contact Partner Support
November/December 2022
October 2022
We are here to help!
Chat FAQ - Quick Answers and Resolutions
Support Form FAQ - Submitting A Request
Schedule Time With Us!
Updox Status Page
Where Do I Go For My Request
Creating Fax Coversheets
Create custom coversheets for your practice by following these quick steps, or feel free to skip to the bottom of this article for a video rundown.
From within Updox, click Menu - Admin - Fax Coversheets . Each account will have the 'Default' coversheet available. To create a custom coversheet, click 'New' in lower right hand corner.
Step 2:
Enter a coversheet name that will be viewable by other users in your account. Select 'Primary Coversheet' if you'd like to make this the default coversheet for the practice.
Begin editing the coversheet. The tool bar will give formatting options to your coversheet, such as bullets, bold print and text alignment. You can also personalize your coversheet by using the variable tokens the right. For example, if you add [currentdate] to a coversheet, it will auto-populate the date when sending the fax.
When you are completed with your edits, click ' Save '.
Step 4:
When you are sending a fax, you will now be able to choose your new coversheet from the dropdown list.
Tip: Many of the variable tokens will pull directly from your Updox information:
[fromName]: Full name for the sending user as it appears in Updox.
[fromFax] : Fax number as it is listed in Admin - Practice Settings.
[fromTel]: Main number as it is listed in Admin - Practice Settings
[fromLocation]: Only applicable if multiple locations is supported for your account. If supported, it will show the location name instead of the Updox account name.
[toName]: Name of the contact as it appears in the Updox Address Book.
[toFax]: Fax number associated with the contact in the Updox Address Book.
[doctorName]: This is only applicable if your account is tied to an integrated EMR. The drop-down will appear when sending the fax.
Tip: Under each User's profile in (Menu --> Admin --> Users) , you will find a setting that allows for a Default Cover Sheet for specific Users.
The video below will take you through an in-depth tutorial on Creating Fax Coversheets in Updox!
For additional information and assistance please head to our Faxing tab.
Related articles.
Học Tây Vip
Tiếng Anh Cơ bản
Tiếng Anh trung cấp
Tiếng Anh nâng cao
Tiếng Anh cao cấp
Tiếng Anh phổ thông lớp 11
Tiếng Anh phổ thông lớp 12
Tiếng Anh phổ thông lớp 10
Tiếng Anh phổ thông lớp 6
Tiếng Anh phổ thông lớp 7
Tiếng Anh phổ thông lớp 8
Tiếng Anh phổ thông lớp 9
Khóa đề luyện thi Đại học
Tiếng Anh lớp 6 chương trình mới
Tiếng Anh lớp 7 chương trình mới
Tiếng Anh lớp 10 chương trình mới
Tiếng Anh lớp 8 chương trình mới
Tiếng Anh lớp 11 chương trình mới
Tiếng Anh lớp 9 chương trình mới
Tiếng Anh lớp 12 chương trình mới
Từ vựng cơ bản level 3
Từ vựng cơ bản level 1
Từ vựng cơ bản level 2
Từ vựng trung cấp level 1
Từ vựng trung cấp level 2
Từ vựng trung cấp level 3
Từ vựng nâng cao level 1
Từ vựng nâng cao level 2
Từ vựng nâng cao level 3
Khóa học luyện nghe cơ bản
Khóa học luyện nghe trung cấp
Khóa học luyện nghe nâng cao
Ngữ pháp dành cho thiếu nhi - khóa 2
Ngữ pháp dành cho thiếu nhi - khóa 1
Ngữ pháp dành cho người mới bắt đầu
Ngữ pháp từ A đến Z: khóa 1
Ngữ pháp từ A đến Z: khóa 2
Ngữ pháp từ A đến Z: khóa 3
Khóa học luyện đọc cơ bản
Khóa học luyện đọc trung cấp
Khóa đọc nâng cao
Đề thi TOEIC
Luyện thi TOEIC mục tiêu 600 điểm
Luyện thi TOEIC mục tiêu 450 điểm
Tiếng Anh Thương mại
Từ vựng tiếng Anh
Luyện nghe tiếng Anh
Ngữ pháp tiếng Anh
Luyện nói & Phát âm tiếng Anh
Luyện đọc tiếng Anh
Luyện viết tiếng Anh
Truyện & thơ tiếng Anh
Học tiếng Anh qua các bộ phim
Học tiếng Anh qua các bài hát
Trò chơi tiếng Anh
Đánh giá trình độ
Đề thi khối THCS
Đề thi khối THPT
Đề tuyển sinh lớp 10
Đề thi TOEFL
Đề thi IELTS
Đề thi theo khung tiêu chuẩn châu Âu
Đề kiểm tra kiến thức và kỹ năng
Đề thi đầu ra Đại học
Đề tuyển sinh Đại học
Xếp hạng theo UC
Xếp hạng theo huy chương
Đề thi TOEIC › Test 1 - Part 2 - Reading
READING TEST
In the Reading test, you will read a variety of texts and answer several different types of reading comprehension questions. The entire Reading test will last 75 minutes. There are three parts, and directions are given for each part. You are encouraged to answer as many questions as possible within the time allowed.
Video hướng dẫn làm bài đang được hoàn thiện và sẽ được ra mắt trong thời gian gần nhất.
Directions:
A word or phrase is missing in each of the sentences below. Four answer choices are given below each sentence. Select the best answer to complete the sentence. Then mark the letter (A), (B), (C), or (D) on your answer sheet.
Read the texts on the following pages. A word or phrase is missing in some of the sentences. Four answer choices are given below each of these sentences. Select the best answer to complete the text. Then mark the letter (A), (B), (C), or (D) on your answer sheet.
In this part you will read a selection of texts, such as magazine and newspaper articles, letters, and advertisements. Each text is followed by several questions. Select the best answer for each question and mark the letter (A), (B), (C), or (D) on your answer sheet.
Questions 153 through 155 refer to the following article.
1986 Celebrity Eurosport.
Low mileage and one careful previous owner.
Don't miss this one! Classic F-platform. Has original doors and GM/Delco stereo!
New exhaust, shocks, tires, and brakes.
All replaced within last 6 months. Needs a paint touch-up and some minor repair work
on fenders, rear bumper, and engine. Seat covers and Ziggy window shade included.
Reliable transportation for a student, or as a second car. $400 or best offer.
Cash only please. Call Randy, 398-3412, weekdays before 5 p.m.
Fax Cover Sheet
This is just to confirm that I received your phone message. My flight to California has been canceled because of bad weather. I will now be leaving Denver and arriving at LAX on United Flight 77 tomorrow. I am sorry for any trouble this will cause you. Hopefully we can reschedule our meetings for the 17th. I have I attached my new itinerary. Please call me if you have any questions; otherwise, see you soon!
"Movies at the Marquis"
The Marquis is proud to announce a repeat of our special feature week. Introduced last month, the special feature week was a great success. We will now be holding this event on a monthly basis.
Classic movies special feature week
Bugs and beans coffee shop.
Museum of Natural Science
401 E. Rosser Ave.,
Columbus, OH 45021
Tel: (502) 235-4678 Fax: (502) 235-4688
Mr. Tomi Galoob,
Galoob Ceramics
Frisbie, NY 02165
Dear Mr. Galoob,
Thank you for sending me a copy of your latest ceramics catalog. You have been sending us your catalog here at the museum for several years now, and I always look forward to reading it. I was amazed yet again at the variety and creativity that you have displayed in your work. Your vases and bowls are quite exquisite! They look so realistic. They really do resemble the plants and animals that they are modeled after. I would like to order 50 more of the ladybug bowls. They are perfect for holding sugar cubes, but unfortunately we have had a lot of breakages this year. However, it was the scorpion cups that really grabbed my attention. According to the catalog, they are available in small, medium, and a limited number of extra-large sizes. I am interested in purchasing approximately 25 of the extra-large scorpion cups. If they are popular, I may consider ordering more, if the museum has the budget. Please send me information on your available stock. I would appreciate receiving the information by fax. I look forward to hearing from you. and hope that we will be able to continue doing business for a long time to come.
Linda Trump,
Manager, Bugs and Beans Coffee Shop
Dream Vacation
Golden sandy beaches, deep blue seas, peace and quiet, and delicious food.
Would you like to take the vacation of a lifetime? Have you always thought about getting away on a romantic cruise but could never afford it? Now your dream can become a reality. Get away with Dazzle Tours. Why not take one of our mini-breaks? You will find that a seven day break costs a lot less than you thought. If you book now, you can get away for even less. For a limited time we are offering a Caribbean cruise with stops in Jamaica, Aruba, and Puerto Rico for only $499. (Excluding taxes, service charges, and visa fees included.)
Your Dazzle Tour includes:
■ Round-trip airfare from Palm Beach to Belize
■ All meals and on-board entertainment
■ Choice of breakfasts, buffet lunch and three course dinner menu
■ Includes full use of our sports center, sauna and casino
■ Jet-skiing and scuba diving
■ Savings on shopping
■ Book of discount coupons given to each passenger—can be used in any of our on-board shops and boutiques (excludes alcohol and tobacco)
■ Guided tours at destination cities with one of our expert local guides. All guides are fluent in English and extremely knowledgeable about their city.
With a Dazzle Tour, every day is a new adventure. All tours last seven days, six nights. Departures every Sunday until August 31th. Reservations must be made two weeks in advance. Call one of our agents to reserve your place now!
Dazzle Tours: 0800-990-990
Park Board Meeting
All local citizens! You are invited to the City Park Board open meeting!
Come along and find out what is happening in your local park.
The City Park Board open meeting is scheduled for Wednesday, October 17 th at 8 p.m. in conference room B of the public library. Agenda items include the following: funding for new snow blowers, construction of a temporary outdoor ice rink for the winter, and next month's Winterfest Bonfire Ball to raise money for equipment for the children's playground.
Snow blowers will enable us to keep the park open all year round, even in the heaviest snow. With the park open all winter, we have decided to convert the central pond into an ice rink. Local business man Hans Brent has donated $10, 000 towards the cost. Winterfest Bonfire Ball tickets will be on sale at the meeting. They always sell out fast, so coming to the meeting will increase your chances of getting a ticket.
It is not necessary to notify us of your attendance in advance. However, if you would like to speak at the meeting, or present a report on behalf of a local organization, please contact Glen Tuber at the city office, on 345-5467, extension 4, before October 5 th . All speakers must be given authorization before the meeting, so it is essential that you do contact us in advance.
Every weekday, we receive dozens of phone calls from local citizens who want to know what is happening in the park. Don't be one of those people. Come along to the meeting and find out the truth for yourself.
Tips for shopping through the mail
Every year, thousands of people successfully order goods from mail order catalogs. However, some more unfortunate individuals find that the goods they ordered look nothing like the pictures, arrive damaged, or don't arrive at all. Here are some tips to help protect yourself when you shop through the mail.
• Before placing your first order, ask around. Have your friends or family used this catalog before? How was their experience? Were they satisfied with the goods and service? Would they use the company again?
• Read all available information, including the return policy. Look for companies that offer a no-questions asked return policy. Check whether you will have to pay postage if you need to return goods.
• Always include shipping costs and sales tax in the final price when comparing costs. In some cases, the shipping costs can really add up. Make sure you know exactly what you are paying for.
How long will you have to wait for your order. If you need something in a hurry, shopping by mail might not be the best option.
Keep records of your orders, including the catalog name, address, telephone number, and the date that you placed the order. Of course, you should also keep track of items ordered, operator name, and expected date of delivery.
Survey: Destination Preferences of 500 Potential Customers
Sunshine Holidays Marketing Division
Table of Results (to be posted in staff room of all branches)
Research conducted March 22 nd .
To: All Branch Managers
From: Sunshine Holidays Marketing Division
Re: Customer Preferences: Competition
As a result of recent research, we have decided to launch a staff competition.
500 British people were recently surveyed by Sunshine Holidays about their vacation plans for the coming summer. 100 people in each of five different age ranges were surveyed. They were asked to indicate which countries they planned to visit out of four possible choices. The choices given were Italy, France, Britain, and Spain. It seems that as they get older, people tend to choose not to travel overseas. As we can see from the table, the older participants chose Britain as their first choice to visit. When asked about this choice, they gave several reasons, including fears about health problems and access to medical care, worries about communicating in a foreign language, and the desire to spend time with their grandchildren during the school vacations. The youngest group of participants chose Spain as their favorite. They said it was because of Spain's reputation as a fun and lively place with beautiful beaches. However, overall, France was the most popular destination for all age groups. This is because of its close location to Britain.
We want to increase the number of older customers visiting Spain (target A), and the number of younger visitors traveling within Britain [target B). For this reason, we are launching a staff competition. Please submit your ideas to increase the number of customers in either target group A or target group B. The two lucky winners will win an all-expenses paid trip to Bermuda.
Figures courtesy of Gromatian Ministry of Trade
*Value in millions of dollars
To: All employees
From: Meg Gillio, Office Manager
Date: August 15, 2004
Re: Stationery Recycling Policy
Since our official merger with MAJOR Electronics, Inc. last month, we have continued to use stationery with our former name, Knottzach Business Systems. Stationery, which carries the new logo, MAJOR Knottzach Systems, is now available from the printer. All employees are requested to use this new stationery for all official correspondence, effective immediately. Please pick up a supply of the new stationery from Ryan Fischer on the 4 th floor. However, in order to reduce wastage and to do our bit to preserve the environment, we are implementing two new systems.
1) Sign-out system - each time you receive any company stationery, you must sign a sheet saying what, how much and when you took it. It will be recorded on your employee record card.
2) Recycling - we throw away a lot of useable paper every month.
All paper must be put in the recycling bins now positioned in each office. A $30 gift voucher prize will be awarded to the office that wastes the least paper. If your office succeeds in producing the least wastage for three months in a row, each office member will receive a $20 bonus for each month.
If you take a look at the attached table, I think you'll appreciate why we have made these changes.
Monthly Wastage of Stationery supplies in offices of MAJOR Knottzach Systems. As you can see, we are extremely wasteful, especially with A4 copy paper. Please do your best to reduce this wastage. Thank you.
Bạn hãy điền thông tin vào mẫu dưới đây để mua thẻ
Tiếng anh là chuyện nhỏ.
Hãy cập nhật các bài học mới nhất qua facebook trên fanpage của chúng tôi.
Bản quyền © thuộc công ty Dolphin
Điều khoản sử dụng
Chính sách thanh toán
Chính sách bảo mật
Khuyến mãi mua thẻ trọn đời + 20GB tài liệu | Còn lại -- giờ: -- phút: -- giây
Đăng nhập vào Ucan
Letter Writing
All Categories
Tips & Articles
4,001 Business, Sales & Personal Letters
Other Products
Rhymer: Free Rhyming Dictionary
Invent.me: Prove an Idea
Transmit a Fax • Example Letters and Guides
Most fax programs provide a cover sheet to identify who is sending the document and to whom it is addressed. If you choose to have your own cover sheet (letter), it will be very brief, providing only the most essential information. Set up the page in memo form.
How to write this transmittal letter:
Identify the person to whom you are sending the fax by name and by organizational role or department. Also identify his or her company or organization. If you don't have names, address the fax to a department. Include the fax number of the person to whom you are sending the message. Alternatively, you can use an "attention" line to route the message.
Identify yourself by name, organizational role, and organization. Include phone and fax numbers, as well as your street address. Also give the date and time of your transmission if it is not otherwise provided, and indicate how many pages you are sending.
Provide a subject line to briefly state the purpose or focus of your communication. A functional subject line will identify the topic of the message and say something about it.
Example Letter #1
ATTN: John Doe, Customer Service Representative
Doe Corporation
Fax: 555-5555
FROM: Eric Doe, Manager South Central Division
Doe Central Corporate Offices
1600 Main Street
Springfield, KS 12345
Phone: 555-5555
Fax: 555-55555
DATE: February 14, 2018; 8:54 p.m.
NUMBER OF PAGES SENT: Cover plus 5 pages
RE: Sales decline in South Central Division
Example Letter #2
FACSIMILE MEMORANDUM
=================================================================
DATE: December 27, 2018, 12:10 p.m.
TO: Jane Doe, Homeowner
648 Maple Lane
Centerville, Kansas 12346
Telephone: 555-5550
FROM: John Doe, Manager
Springfield, Kansas 12346
PAGES: 3 (Including this Cover Sheet)
RE: Changes to your homeowner's policy #123
Enclosed are the changes you requested to your homeowner's policy. If they are correct, please sign the enclosed document and return it to me by mail by January 15, 2019.
Example Letter #3
TO: Jane Doe, Field Representative
Doe International
FROM: Eric Johnson, President
Springfield, Kansas
DATE: March 29, 2018
NUMBER OF PAGES (Including Cover Sheet):
RE: April Sales Goals
Write Your Letter Step-by-Step
1 Identify the person to whom you are sending the fax by name and by organizational role or department. Also identify his or her company or organization. If you don't have names, address the fax to a department. Include the fax number of the person to whom you are sending the message. Alternatively, you can use an "attention" line to route the message.
Sentences for Step 1
TO: John Doe, President Doe Associates Fax: 555-5555
TO: Customer Service Department Doe Corp Fax: 555-5555
ATTENTION: John Doe Doe Corp. Fax: 555-5555
2 Identify yourself by name, organizational role, and organization. Include phone and fax numbers, as well as your street address. Also give the date and time of your transmission if it is not otherwise provided, and indicate how many pages you are sending.
Sentences for Step 2
FROM: Eric Johnson, Vice President Doe Manufacturing Company 1600 Main Street Springfield, Kansas 12345 Phone: 555-5555 Fax: 555-5555
DATE: August 26, 2018. 12:30 p.m.
NUMBER OF PAGES SENT: Cover sheet plus 2 pages
3 Provide a subject line to briefly state the purpose or focus of your communication. A functional subject line will identify the topic of the message and say something about it.
Sentences for Step 3
Subject: Correction to design specifications on contract #23456
Regarding: Revised bid on Smith Project
Subject: Information you requested on business applications software
Subject: Today's progress in negotiations with Doe Corporation
Subject: Police accident report for John Doe claim #12345
Recommended Articles
Recommended letter-writing resources.
Action Verbs for Resumes and Cover Letters
Business Letter Format Tips
Letter Closings