5 Best Countries to Study Creative Writing Abroad
Top countries to study creative writing abroad.
Reasons: friendly and welcoming country for international students, availability of scholarships, and post-study work visa
Ireland is a top country to study creative writing as it is a very welcoming country, especially for international students. Many Irish universities comprise a large percentage of students worldwide on their campus. One compelling reason students opt to study in the country is that universities offer scholarships. Students can avail scholarships depending on the institution and study programs. Scholarships include the Walsh Fellowship, Trinity College Scholarships, Government Ireland Scholarships, and much more.
Another reason attracting students to complete a degree in Ireland is that the country offers post-study work visas to international graduates under the Irish Third Level Graduate Scheme. This allows graduates to stay in Ireland for around 24 months to look for full-time work, which will lead to acquiring a work permit as soon as employed.
Irish universities are one of the best in the world. Graduates of creative writing in the following institutions have gone through successful career paths. Universities to consider are the University of College Cork, Maynooth University, Trinity College Dublin, University College Dublin, and the National University of Ireland.
2. United Kingdom (UK)
Reasons: home of world-class writers, novelists, and playwrights, and countless work opportunities
The top country to study creative writing is indeed the United Kingdom. Undoubtedly, the country is the home of generating world-class writers, novelists, journalists, playwrights, and renowned professionals. This gives students a certainty that obtaining a writing degree in the UK would be more advantageous because graduates are highly employable as employers prefer graduates in the country over other universities abroad. Institutions prioritize producing students to become highly skilled individuals and flourish in the career path of choice. Moreover, the best thing to have probably happened to international students is that they will experience living and studying in the same country where these renowned writers have obtained their education.
Numerous universities are providing English and Creative Writing degree programs in the country; however, the following institutions offer the best and most structured study programs: the University of Oxford, University of St. Andrews, University of Birmingham, and the University of Strathclyde in Scotland.
Reasons: outstanding education, specialized study programs in Creative Writing, and practice-based learning
Germany is another excellent country to consider when studying creative writing as it has also been considered the home of many internationally acclaimed classic and contemporary writers. German higher education undoubtedly only provides excellent research and innovative study programs. Moving on, studying Creative Writing in the country, in general, can be extensive, and different industries require writers that acquire specific skills and talent. German universities offer a variety of well-structured specialized programs such as a degree program in screenwriting, creative writing in plays, songwriting, and more specializations. When pursuing a writing degree in Germany, international students must already consider what they aspire to be, having definite goals to be exact. They should have decided what specific career they would like to become as study programs in the country are designed explicitly for particular students' needs.
German higher education incorporates a practice-based learning approach. This will help students gain skills and sharpen their critical thinking. An excellent opportunity for students to engage, experience, and develop professional competencies. Top-rated universities that offer specialized programs and use the practice-based learning approach are Berlin University of Arts and the University of Hildesheim.
4. Hongkong ((HKSAR) – Hongkong Special Administrative Region of the People's Republic of China)
Reasons: universities are highly ranked in Asia and globally, an international city that embraces the influence of eastern and western cultures, and institutions generating multilingual writers.
Any university in Hongkong is likely a reputable one; however, when seeking a degree in creative writing, these regionally and globally acclaimed institutions provide the best among other universities: The University of Hongkong, Hongkong Baptist University, and the Education University of Hongkong.
Reasons: learning the Spanish language, diverse environment, and affordable cost of living
It would also not hurt to learn a new language while living in Spain, Spanish is a widely spoken language, and it is pretty much easy to understand than other languages. Acquiring a new language during your stay will let you engage with the locals quickly and eventually make new acquaintances and maybe broaden your network connections.
I hope that this article on Best Countries to Study Creative Writing Abroad was helpful. Make sure to also check out the Available Programs for International Students to know more about topics like this!
Something went wrong. Wait a moment and try again.
Best Universities for Creative Writing in the World
Art & Design
Computer Science
Engineering
Environmental Science
Liberal Arts & Social Sciences
Mathematics
Below is the list of best universities in the World ranked based on their research performance in Creative Writing. A graph of 2.04M citations received by 174K academic papers made by 986 universities in the World was used to calculate publications' ratings, which then were adjusted for release dates and added to final scores.
We don't distinguish between undergraduate and graduate programs nor do we adjust for current majors offered. You can find information about granted degrees on a university page but always double-check with the university website.
Please note that our approach to topical rankings is based on scientific outputs and heavily biased on art-related topics towards institutions with computer science profiles.
1. University of Oxford
For Creative Writing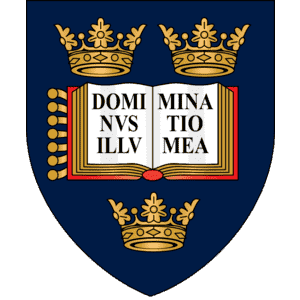 2. University of Cambridge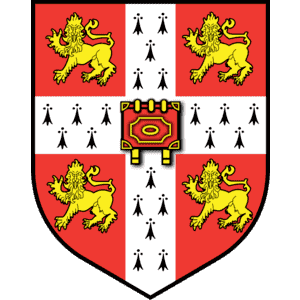 3. University of Toronto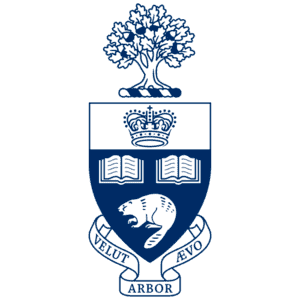 4. Harvard University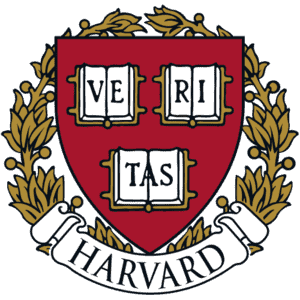 5. University College London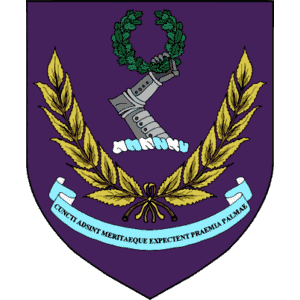 6. Columbia University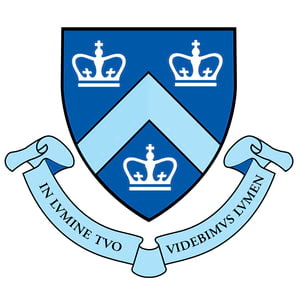 7. Ohio State University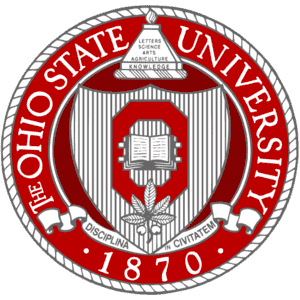 8. University of British Columbia

9. University of Michigan - Ann Arbor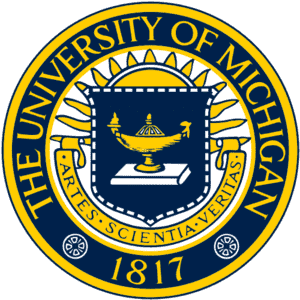 10. University of Manchester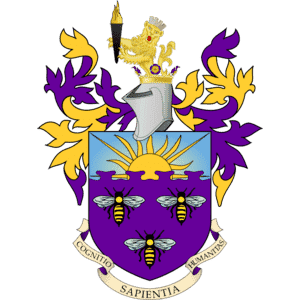 11. University of Texas at Austin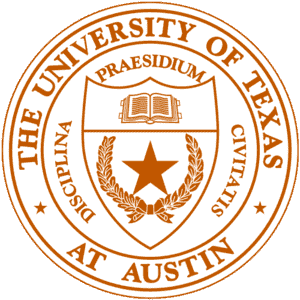 12. University of Alberta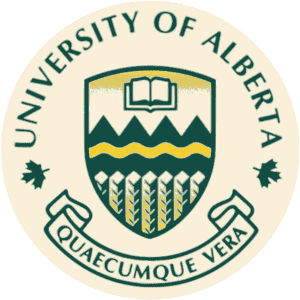 13. University of Wisconsin - Madison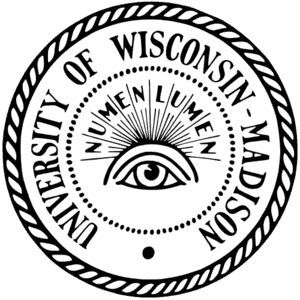 14. Northwestern University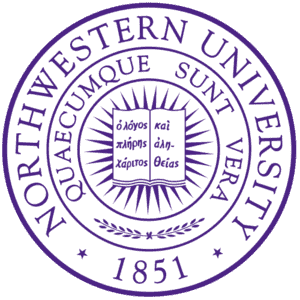 15. University of Washington - Seattle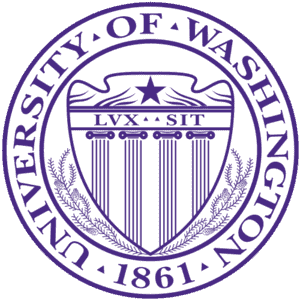 16. University of Illinois at Urbana - Champaign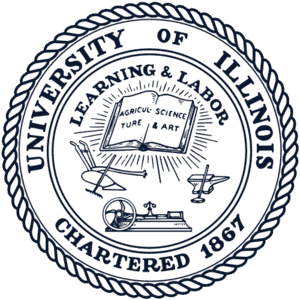 17. University of Sao Paulo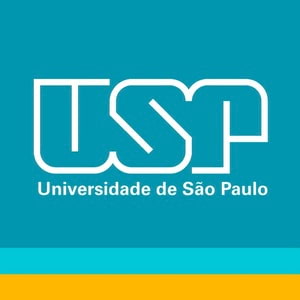 18. University of New South Wales

19. University of Melbourne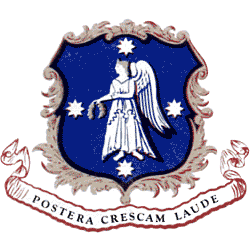 20. University of Sydney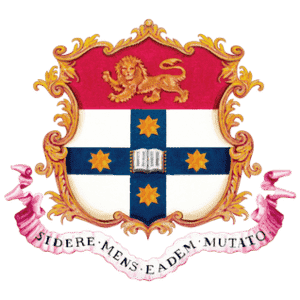 21. Lancaster University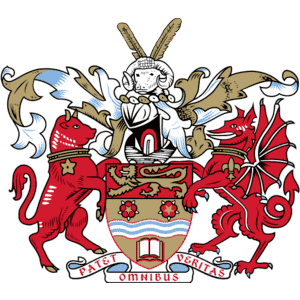 22. Pennsylvania State University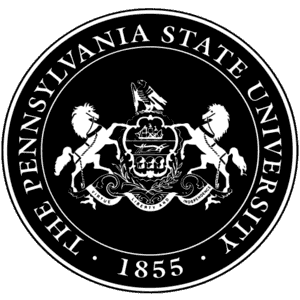 23. University of Edinburgh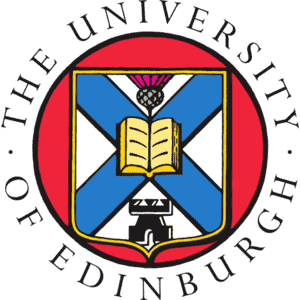 24. King's College London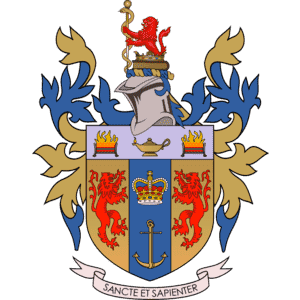 25. University of Nottingham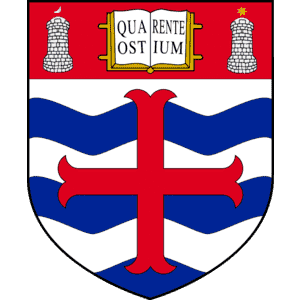 26. Arizona State University - Tempe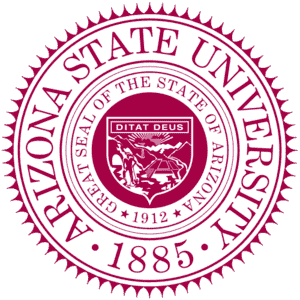 27. University of Southern California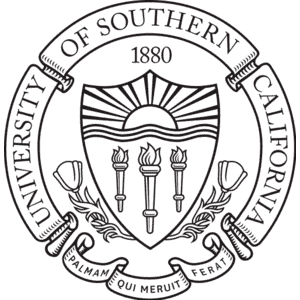 28. Yale University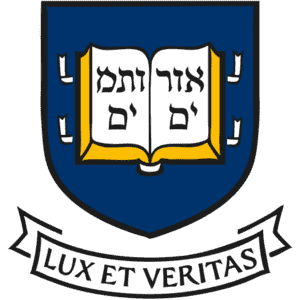 29. University of Pennsylvania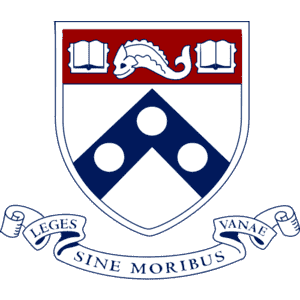 30. New York University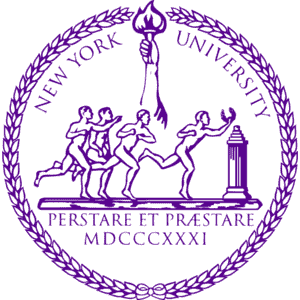 31. University of California - Los Angeles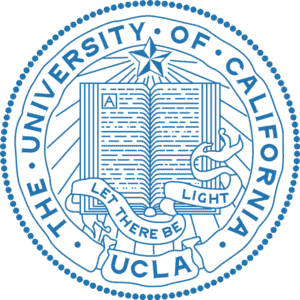 32. University of California - Berkeley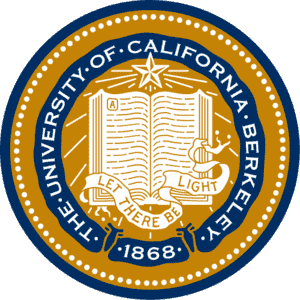 33. University of Exeter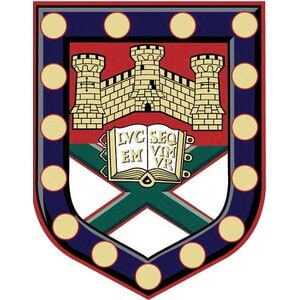 34. University of Chicago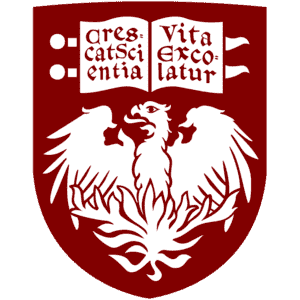 35. Indiana University - Bloomington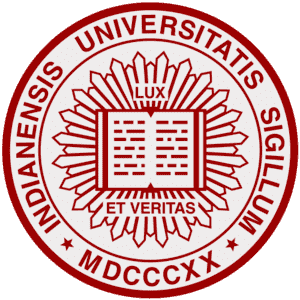 36. University of Queensland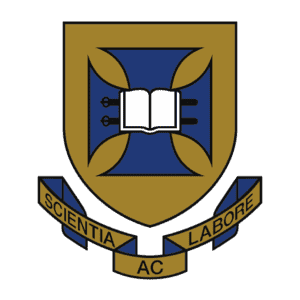 37. University of York

38. Stanford University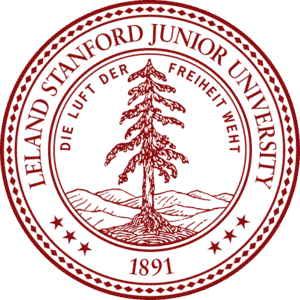 39. University of Minnesota - Twin Cities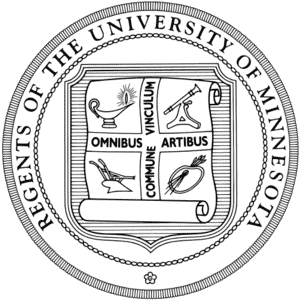 40. Cardiff University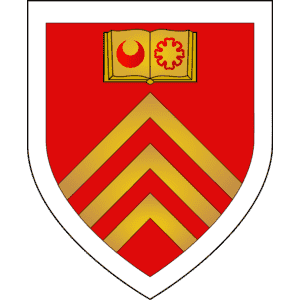 41. University of Maryland - College Park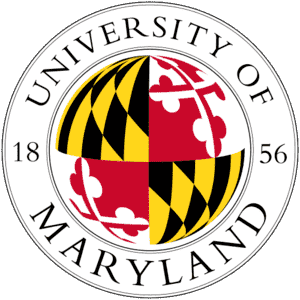 42. University of Leeds

43. Rutgers University - New Brunswick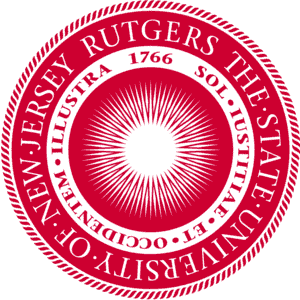 44. University of Birmingham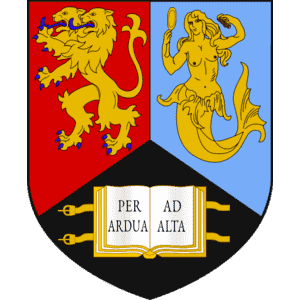 45. University of Sheffield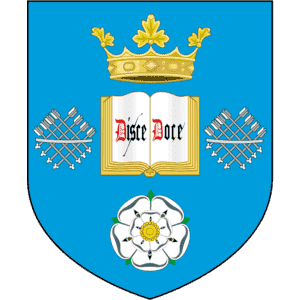 46. University of London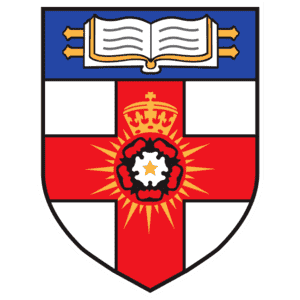 47. York University

48. University of Warwick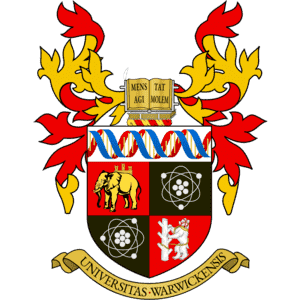 49. Durham University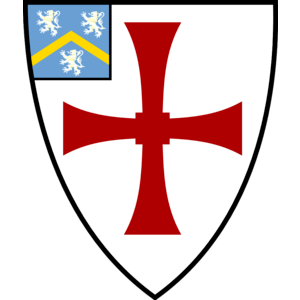 50. Emory University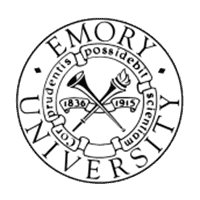 51. Monash University

52. University of North Carolina at Chapel Hill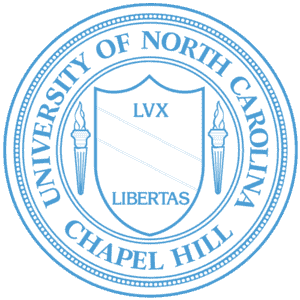 53. University of Amsterdam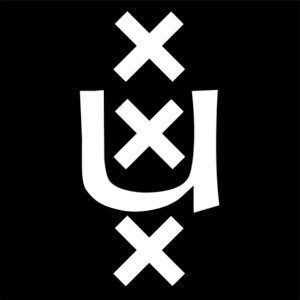 54. Massachusetts Institute of Technology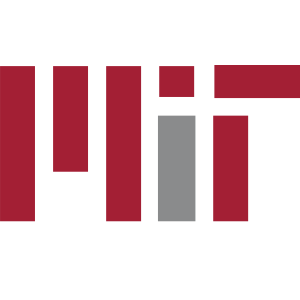 55. Michigan State University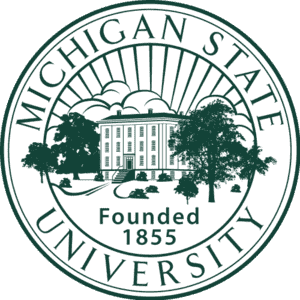 56. Cornell University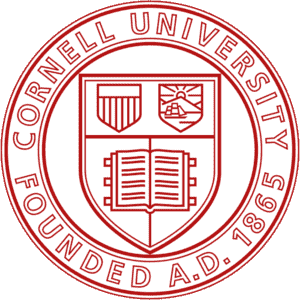 57. University of Georgia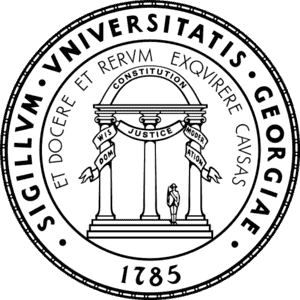 58. University of South Florida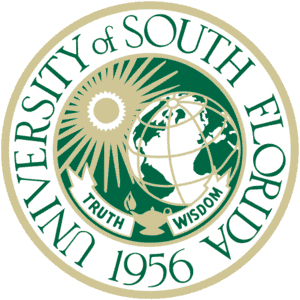 59. University of Bristol

60. McGill University

61. University of Wollongong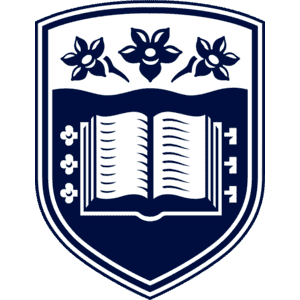 62. University of Auckland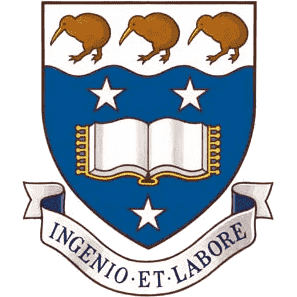 63. Loughborough University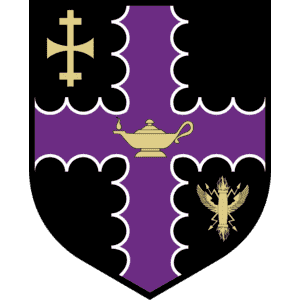 64. Washington University in St Louis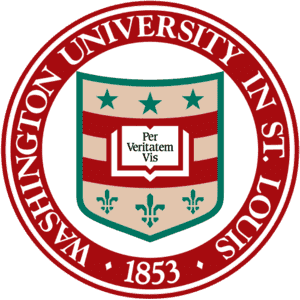 65. University of Southampton

66. University of Sussex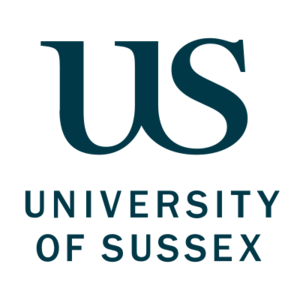 67. University of Cincinnati

68. Florida State University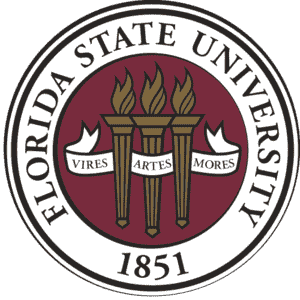 69. Hebrew University of Jerusalem

70. Purdue University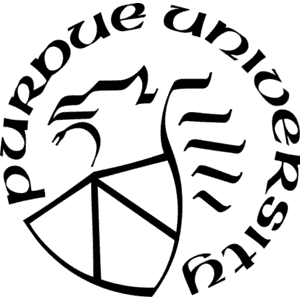 71. Temple University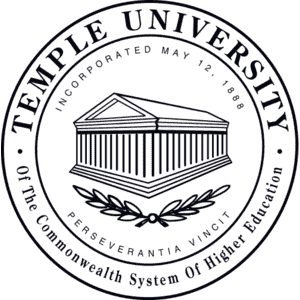 72. University of California - Santa Barbara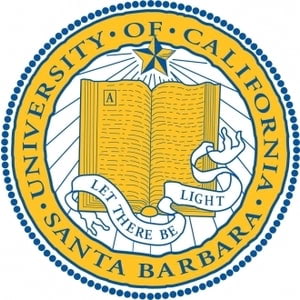 73. University of Glasgow

74. University of Calgary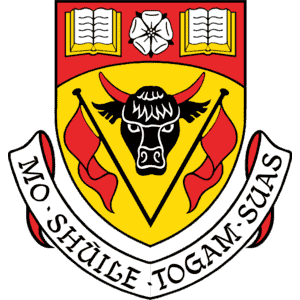 75. RMIT University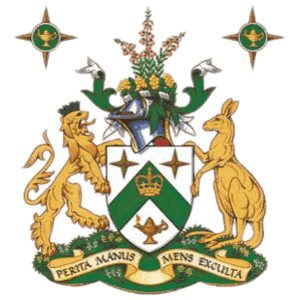 76. Griffith University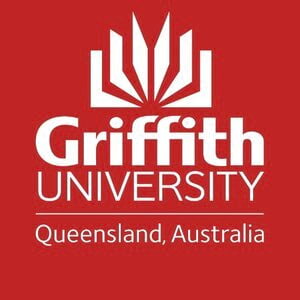 77. University of Copenhagen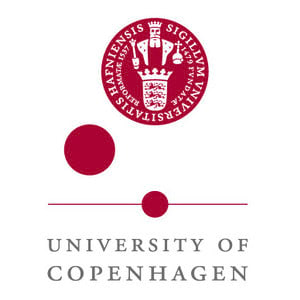 78. Boston College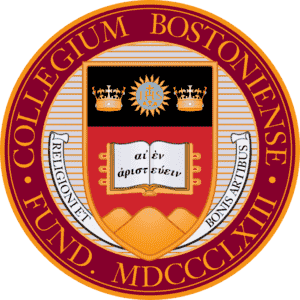 79. Queensland University of Technology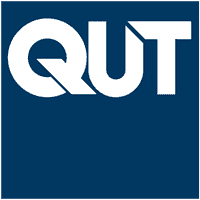 80. University of Helsinki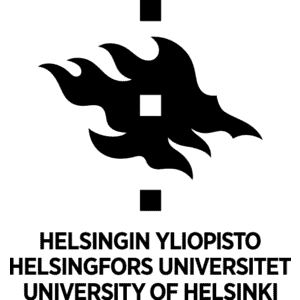 81. Western University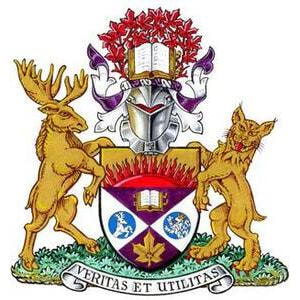 82. University of Virginia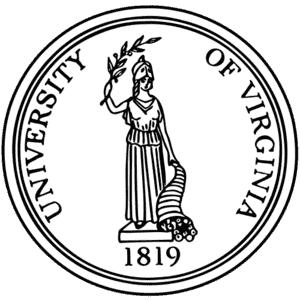 83. Complutense University of Madrid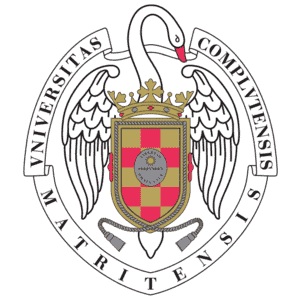 84. Deakin University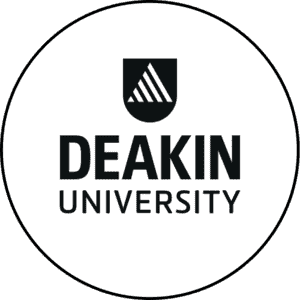 85. La Trobe University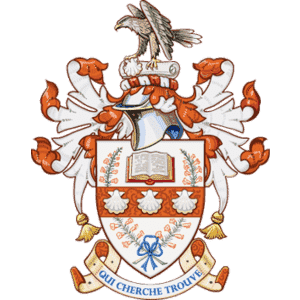 86. North Carolina State University at Raleigh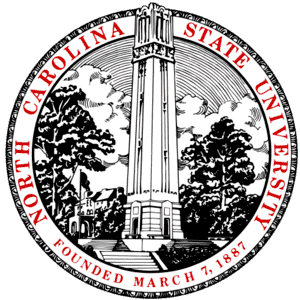 87. University of Pretoria

88. Carnegie Mellon University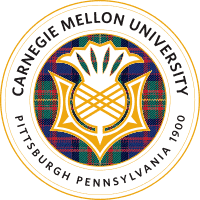 89. University of Iowa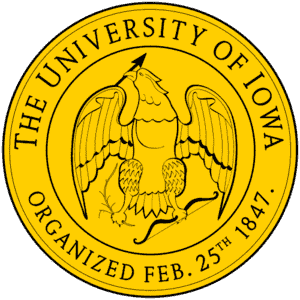 90. University of Massachusetts - Amherst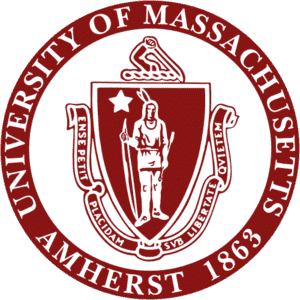 91. National University of Singapore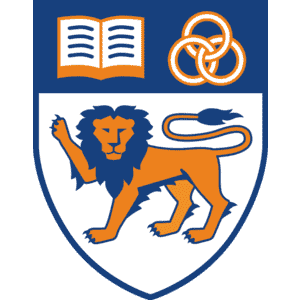 92. University of Oslo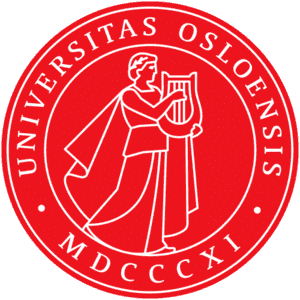 93. University of Connecticut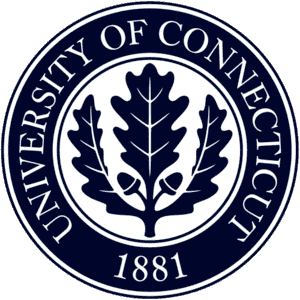 94. Boston University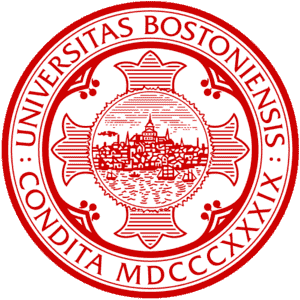 95. Simon Fraser University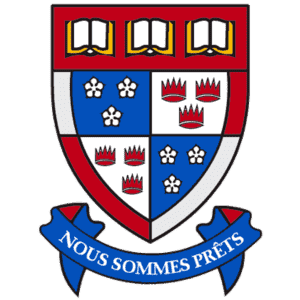 96. University of Colorado Boulder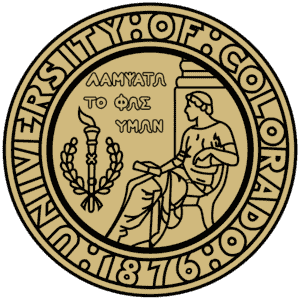 97. Princeton University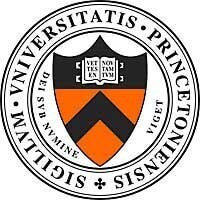 98. Georgia Institute of Technology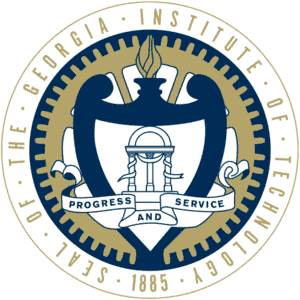 99. University of Arizona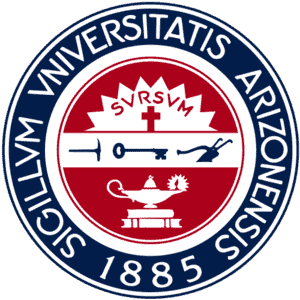 100. University of Utah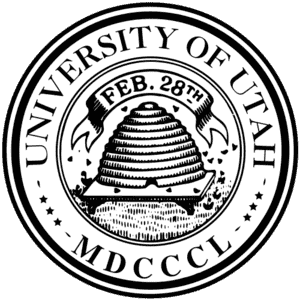 Art & Design subfields in the World
Creative Writing Study Abroad Programs
Have you always dreamed of taking creative writing courses abroad? Creative writing study abroad programs could be a great way to jumpstart your craft, from starting a bestselling novel in Norway to perfecting your poetry in Paris. After all, travel can be inspiring…just think of all the new people, places, and experiences you may be able to write about! Likely, you'll have a few questions before boarding the next plane to your country of choice. So ,here are some FAQs that may help you plan your writing adventures abroad.
Why take creative writing study abroad programs?
Hemingway went to Spain and famously wrote about bullfighting. Gertrude Stein lived and wrote in France. Surely, some of your favorite writers were inspired by their travels, too. According to the Bureau of Labor Statistics, writers who want to write about a particular topic may need some personal experience in that area. (Future travel writers, take note!) Research is also an important part of many writing career paths. Even if you hope to write fiction, experiencing a new part of the world could help get your creative juices flowing, or even help you flesh out your characters and new environments. And if you are hoping to earn a degree in writing, creative writing programs abroad might help you pursue your studies while experiencing another culture.
Can creative writing courses abroad be part of my degree program?
Sure, it may be possible creative writing study abroad programs as part of a writing degree program. Most professional writers earn a bachelor's degree in English, journalism, or communications.i It's important to check with your college or university to see if you can earn course credits abroad. Naturally, rules and requirements may depend on the institution where you hope to earn your college degree. However, it might be possible to fit a short-term or long-term creative writing study abroad programs into your studies. For other writers, creative writing programs abroad may simply be a great way to practice the craft of writing, meet likeminded people, and experience life in another country. Whether you hope to go abroad for course credit or personal reasons is totally up to you!
What financing options may be available for creative writing courses abroad?
Wondering how to finance your creative writing study abroad programs? Funding options depend on the program, as well as your eligibility. The Higher Education Act (HEA) of 1992 says that qualified students may be eligible for financial aid while studying abroad if enrolled in a study-abroad program approved by their home institution. Be sure to check with your school's financial aid office or other authorities to determine if you may qualify for financial aid. Also consider any possible scholarships or grants for which you may be eligible. Remember that financial aid is not guaranteed, but you may find a way to make your study abroad goals possible.
How can I prepare to study creative writing abroad?
Every study abroad program and host country may come with its own set of challenges. Likely, your creative writing program will have some tips and suggestions to help you get ready. However, some common-sense advice may apply. For example, it could potentially be helpful to learn as much as you can about the local customs, etiquette, and language of your host country. That way, you'll be ready to meet new people and make friends! Learn some basic vocabulary if you are traveling to a country where English isn't typically spoken. Also be aware of travel advisories, recommended vaccinations, and other health or safety concerns when traveling. And finally, don't forget to bring a notebook to write things down while you practice being observant. Inspiration is where you find it, and sampling new foods, seeing new places, and interacting with people from different walks of life could provide great material for budding writers. If taking creative writing courses abroad sounds like an exciting prospect, take the time to explore some programs that may meet your needs. Here are a few to check out below:
[1] http://www.bls.gov/ooh/media-and-communication/writers-and-authors.htm#tab-4
[1] http://www.nafsa.org/Explore_International_Education/For_Students/Financial_Aid_For_Study_Abroad/Financial_Aid_for_Study_Abroad__An_Undergraduate_Student_s_Resource/
Athena Study Abroad
Athena in heidelberg, germany.
Heidelberg is an inspiring city, which is why it is a perfect study abroad location. Athena's German campus has strengths in Business and Political Science courses.
Other Programs from Athena Study Abroad matching this criteria:
Athena in Seville, Spain
Athena in koh samui, thailand, cea study abroad in rome, italy.
We make studying abroad in Rome easy, in partnership with reputable universities, Providence College Center for Theology and Religious Studies, John Cabot University, Libera Universita Internazionale Degli Studi Scoiali, and our CEA Rome Center.
Other Programs from CEA matching this criteria:
CEA Study Abroad in London, England
Cea study abroad in galway, ireland, arcadia university, university of queensland.
Located about five miles outside the center of Brisbane, UQ is a world leader in bio-technology, marine science, and engineering and offers a wide range of courses related to Australia in English, history, political science and sociology faculties.
Other Programs from Arcadia University matching this criteria:
London Internship Program
Kings college london, arcadia in london summer, boston university, dublin-internship program.
Students in all the health sciences, from pre-med, to public health, to PT/OT to nursing, are especially welcome in Dublin each fall. During the core phase, students in this track will take Ethics in Health Care and Contemporary Irish Society, while also
Other Programs from Boston University matching this criteria:
University of Sussex
University of sussex international summer school.
The ISS is divided into two four week sessions. You can join us for one session or both, but take only one module per session as modules are intensive. Subjects include Anthropology, Art, Biology, Business and Management, Creative Writing, Economics, Engl
Other Programs from University of Sussex matching this criteria:
ELI-Experiential Learning International
Ireland: marketing and public relations internships in dublin.
Intern abroad in Dublin, Ireland! ELI interns have the opportunity to work with marketing departments or firms in a wide range of areas. Interns will be able to work on specific projects, or be involved with long-term strategies. Interns can gain experien
Other Programs from ELI-Experiential Learning International matching this criteria:
Ireland: Media and Graphic Design Internships, Dublin
Groundswell, bali - surf journalism (3 credits).
SURF, TRAVEL LEARN!!!
Other Programs from Groundswell matching this criteria:
Stony Brook Southampton
Southampton writers conference.
Summer Faculty: Melissa Bank, Jon Robin Baitz, Billy Collins, Halley Feiffer, Ursula Hegi, Masha Gessen, Matthew Klam, Roger Rosenblatt, Vijay Seshadri, Meg Wolitzer and others. Special guests: Paul Muldoon, Amy Hempel
Other Programs from Stony Brook Southampton matching this criteria:
Rutgers, The State University of New Jersey
England: creative writing- summer.
"• Tour Virginia Woolf's home • Spend a part of each day walking through the English country-side. You will learn what about England has inspired some of the most renowned authors • Share your writings at readings in a local pub "
Other Programs from Rutgers, The State University of New Jersey matching this criteria:
Creative writing in the workplace
The course also aims to change students' attitudes to creative writing. It will show you how to write - in any context -with impact and authority. It will equip you with the skills to use language more effectively in all your communication, including writ
Other Programs from MT Courses matching this criteria:
The English Institution Tower Bridge
Cambridge maximum preparation course (fce, cae, cpe).
The First Certificate in English (FCE) is an exam that represents a proof of commitment and seriousness towards learning English as it is the perfect springboard/start for you to further pass the more Advanced Cambridge English Exam (CAE) and even the Pro
Other Programs from The English Institution Tower Bridge matching this criteria:
School of Visual Arts
Writing in the land of enchantment - taos, nm.
Writing is shared and critiqued in daily onsite workshops. Guest authors talk about their work; musicians guide you in reading your pieces with breath and rhythm and in collaborating with other art forms.
Other Programs from School of Visual Arts matching this criteria:
Amizade Global Service-Learning
Social change and community engagement in jamaica.
This course is an applied writing skills laboratory and a service-learning class. You will be paired up with a nonprofit community partner to produce real communication pieces. We will cover major communication tools of the public relations trade, includi
Other Programs from Amizade Global Service-Learning matching this criteria:
Lorenzo de Medici
Ldm tuscania.
The historic hilltop town of Tuscania is located in the Lazio region of central Italy, in the breathtaking countryside of the Maremma. LdM Tuscania promotes full academic and cultural immersion in this pastoral setting.
Other Programs from Lorenzo de Medici matching this criteria:
LdM Florence
Sacred heart university, shu in dingle: may 2 week session.
Short Term Programs SHU in Dingle offers an intensive study abroad program each May. The curriculum of the intensive program offers a wide range of courses in the arts and humanities, physical and social sciences, business and professional fields.
Other Programs from Sacred Heart University matching this criteria:
St. Clares Oxford
Liberal arts programme.
Students complete 15 to 18 units of credit. Each course carries 3 units of credit. The programme offers visiting students the benefits of small classes and active collaborative learning, directed to instil critical thinking and independent thought. We end
Other Programs from St. Clares Oxford matching this criteria:
The FOTOfactory
Basic & advanced summercourses.
Butterflies in your head. Discover a great creative power in yourself! Butterfly is a symbol of a change. All the important changes begin in ourselves. This is how we may strongly influence people around us, the society, the world. Do you want to start f
Other Programs from The FOTOfactory matching this criteria:
Marbella International University Centre (MIUC)
Ba in media and communications.
MIUC's BA in Media program is committed to developing new generations of media experts able to respond to the growing challenges in the global media industry. With the help of our internationally-experienced teaching staff and bespoke production facilitie
Other Programs from Marbella International University Centre (MIUC) matching this criteria:
IES Abroad Nagoya Direct Enrollment – Nanzan University
IES Abroad's mission is simple: to provide you with the best study abroad program possible—which includes the highest quality academic and cultural experiences. That is why we partnered with Nanzan University. Course offerings vary by semester.
Other Programs from IES Abroad matching this criteria:
IES Abroad Dublin – Writers Program
Global student experience (gse), abroad with gse in london, england.
GSE provides Summer programs in London at Middlesex University and at the University of Westminster. Semester programs and Academic Year programs in London are provided through London Metropolitan University. GSE study abroad programs in London allow stu
Other Programs from Global Student Experience (GSE) matching this criteria:
HandsOn School of Filmmakers
6 month practical filmmaking.
Stage 1 – Filmmaking Skillset – 3 Weeks Introduction to the Film Industry Shot Composition Digital vs Film Cameras Introduction to DSLRs Zoom & Prime Lenses Rigs, Tripods & Stabilizers Camera Movement Lighting for Film
Other Programs from HandsOn School of Filmmakers matching this criteria:
ISSOS International Summer Schools
The exclusive ISSOS international summer school program offers 13-18 year olds from over 70 nationalities the unique opportunity to combine learning, creative enrichment and action-packed adventure in one of our exclusive summer school locations.
Other Programs from ISSOS International Summer Schools matching this criteria:
Experience Institute
Leap summer.
In June, you'll meet your classmates in Chicago for a rigorous two-week Meetup. Together, with a group of instructors who've worked alongside Stanford, Kellogg, and an array of companies, we will focus on curriculum around five core competencies.
Other Programs from Experience Institute matching this criteria:
Internship/Volunteer Position in Cape Town, South Africa (NPO, Animal Welfare)
FurKidz is looking for volunteers/ interns to assist with the following task:  Visiting animal welfares throughout the Western Cape/ South Africa  Taking pictures / filming video clips of shelter animals  Picture and Video Editing  Handle / manage /
Other Programs from FurKidz matching this criteria:
Kingston University
Kingston university london summer school.
Spend a month studying in London and earn university credit. Our classes cover topics such as British Life and Culture, Theatre in London, Art and Museums in London, International Business, History of Slavery, Shakespeare, Literature, Design, Forensic Sci
Other Programs from Kingston University matching this criteria:
Sponsored Study Creative Writing Abroad Program Listings
Best Places To Study Abroad For Creative Writing: Universities & Eligibility
This article will provide you with detailed information about the Best Places To Study Abroad For Creative Writing, Universities & Eligibility.
Creative writing is an ever-expanding field of study, with more and more schools offering it as a separate major from the standard English track. Creative writing programs cover a wide range of writing practices for different mediums. From novels to TV scripts, studying creative writing will introduce you to the writing methods you need for a given creative project. You will learn techniques such as using rhetoric to get a specific response from a reader.
A creative writing degree would be suitable for international students who have a passion for writing and want to hone their abilities to produce their own works of fiction or improve their writing ability in English.
Unfortunately, as more creative writing programs crop up, it can be hard to separate the wheat from the chaff and figure out which programs and places are the best!
To know more about the best places to study abroad for creative writing, keep reading this article!
Study Abroad For Creative Writing: Key Benefits
Studying creative writing abroad will provide you with incomparable experiences and skills.
Getting out of your comfort zone by studying abroad will push you to grow in so many ways. You will also gain new perspectives on things, and maybe it will inspire you to push your writing in a new, creative direction.
Studying creative writing abroad will provide the experience of a lifetime.
Study Abroad for Creative Writing: General Eligibility Criteria
The following are the requirements for admission to the best places to study abroad for creative writing. The university website should, however, always be checked for the complete prerequisites.
Senior Secondary certificate if you are applying for a bachelor's degree
Bachelor's degree - if you are applying for an MS course with a minimum GPA of 3
A writing sample
English proficiency test
Statement of Purpose
Study Abroad Creative Writing: Program Structure
The modules included within a creative writing program will vary depending on the university you choose to study at, and the level of degree. Many creative writing modules are available to students who are doing a degree that's closely associated such as English literature, linguistics, media, and performing arts. In the US you may be able to major in creative writing as part of a liberal arts program.
Some creative writing modules may require a portfolio of work to be created as the main assessment. For a creative writing master's or Ph.D., a significant portion of your work could be producing your portfolio.
Some universities may be able to offer creative writing students work experience or talks from successful writers and authors. You'll also be able to collaborate with your classmates on extracurricular projects.
Some of the likely branches of creative writing studied in modules across a degree may include:
Playwriting
Radio drama
Short stories
The personal essay
Top 5 Places to Study Abroad for Creative Writing
The top five French universities for creative writing programs are:
The University of Kent – Paris School of Arts and Culture -M.A. Creative Writing
EICAR, The International Film and Television School of Paris - Master in Filmmaking – Screenwriting
Sciences Po The Master of Communications, Media and Creative Industries
The American University of Paris Writing & Criticism
European Screenwriting School of Paris-Ceea -Ceea International Screenwriting Summer Class
Some of the best universities are:
Murdoch University - Bachelor of Arts (BA) in English and Creative Writing
Queensland University of Technology- Bachelor of Business/Bachelor of Fine Arts (Creative Writing)
University of Canberra - Bachelor of Arts (Creative Writing)
The University of New England - Bachelors of Arts
UNSW Sydney – University of New South Wales - Bachelors of Arts
United Kingdom
Some of the best colleges in the country are:
The University of Kent - English Literature and Creative Writing – BA (Hons)
University of Strathclyde -Education and English and Creative Writing BA (Hons)
University of Warwick - English Literature and Creative Writing BA (Hons)
University of Birmingham- English Literature and Creative Writing BA (Hons)
Newcastle University - English Literature with Creative Writing BA (Hons)
Some top colleges are:
POLI.design - Master in Art Direction and Copywriting
NABA – Nuova Accademia di Belle Arti - Master in Creative Advertising
The American University of Rome - BA in English Writing, Literature and Publishing
Università Cattolica del Sacro Cuore - Msc The Art and Industry of Narration
Ca' Foscari University of Venice - MA in European, American, and Postcolonial Language and Literature
Students interested in a creative writing degree can consider the universities listed below:
Maynooth University - M.A in Critical and Creative Media
Dublin City University - M.A in Creative Writing
National University of Ireland - Bachelors of Arts (English and Creative Writing)
University College Dublin - BA (Hons) in English with Creative Writing
University College Cork - MA in Creative Writing
Study Abroad for Creative Writing: Cost
Creative writing course in France can range from €9,375 to €27,100 (8lakhs-17lakhs INR), with the cost of living being around €1,100 a month. (90k-95k)
The cost of a degree can range from AU$20,000 to AU$45,000 (11lakhs-25lakhs INR), plus an additional AU$21,041( 9-10 lakhs INR) in annual living expenses.
United Kingdom
The course fee can range from £8,700 to £17,400 (8lakhs-17lakhs)depending on whether the student chooses full-time or part-time study, with a monthly living expense of about £795. (80k-90k INR)
A master's degree in creative writing can cost €14,000 (up to 12 lakhs), with monthly living expenses between €1000 and €1500 (1-2lakhs).
The finest Irish universities typically charge between €6,000 and €8,000 (5lakhs-7lakhs) a year in tuition, plus an additional €7,000 to €12,000 (6lakhs-10lakhs) for living expenses for international students.
Online Creative Writing Courses
Introduction to Creative Writing for Adults by British Council
Online Creative Writing Courses on Udemy
Best Creative Writing Course by Henry Harvin
Learn Creative Writing with Online Courses, Classes, & Lessons by EDX.org
Study Abroad Creative Writing: Job Prospects
Writer and Authors – $69,510 (55-60 lakhs)
Advertising Copywriter – $22,758 – $1,36,548 (18-90lakhs)
Creative Director – $22,758 – $91,032 (18-75lakhs)
Magazine Journalist – $17,068 – $73,963 (17-65lakhs)
Lexicographer – $20,482 – $51,205 (16-42lakhs)
Creative Writing is a knowledge-based profession. Even if you don't have a Literature background or a degree in English, you can become a creative writer if you can express your thoughts through words.
Studying creative writing abroad provides you with new experiences to draw ideas, and will bring you new perspectives on things. What's better writing inspo than sipping coffee outside a cafe, writing materials in hand, or with a view of majestic mountains through your window?
So, in this article, we have tried to cover everything related to the Best Places to Study Abroad for Creative Writing and much more . We hope you like this article!
An IIT Delhi IIM Ahmedabad alumni initiative Alpha Education Abroad is an initiative by IIT Delhi and IIM Ahmedabad alumni. The firm helps students get admitted to top universities overseas in the US, UK, Australia, Canada, Germany, and many other countries. It allows students to apply for graduation as well as post-graduation courses abroad. It also helps students get admitted to top 1 year MBA programs such as ISB and IIM Ahmedabad in India.
ASEAN Partner Scholarship
Top MBA Programs for Media and Entertainment
Top MBA Programs in the UK for Low GMAT Scores
Thank you for your response..
Our study abroad consultant will get in touch with you at the earliest.
Study Creative Writing Abroad
Program List
Read Articles
Recent Reviews
Should you study creative writing overseas? The answer is yes! As a student of a discipline that embraces storytelling and unique points of view, a semester or more in a foreign country will be invaluable to your growth as a creative.
Studying overseas, you'll encounter cultural differences alongside new ideas in the classroom -- and you'll learn how to weave each learned experience into your own lifestyle and writings. Stepping outside of your comfort zone is an excellent way to challenge your preconceptions about the world and find your voice as a writer.
At the end of the day, creative writing is about telling compelling stories. There is certainly no better way to garner a few of your own classic tales than by traveling overseas.
Program Types
From classroom learning to immersion experiences, the types of overseas programs to pursue are abundant. Creative writing students will thrive in the following programs.
Discussion-Based Classes
Discussion-based classes are wonderful for analyzing literature, hashing out your creative ideas, and receiving valuable feedback on your writing. In a workshop-style class, you and your peers will bring unique backgrounds to the table, helping everyone gain a fresh perspective on what makes a good story.
Real-World Immersion
If you've been wanting to include different cultures in your writings or try penning a tale in a foreign language, real-world immersion courses are a terrific start. These programs often include language classes and host family accommodation, which will help you become more knowledgeable of local customs.
Research Thesis
Heading overseas is an exciting way to finish up your senior thesis. For creative writing students, you'll likely need to hand in a writing portfolio that's focused on a specific genre, like fiction or poetry. Studying under the guidance of accomplished foreign authors is a smart way to fine-tune your final piece.
Where to Go
With creative writing programs available around the globe, choosing a host country might cause some out of control pros and cons lists. The below regions are popular for students of the written word.
In Europe, creative writing programs run tandem with literature courses in an abundance of locations. Naturally, Shakespeare's roots in the United Kingdom invite playwrights and poets. Meanwhile, students of general creative writing disciplines will also find enticing courses in countries like Italy , Spain , and France , some of which might challenge you to write in another language.
Universities in South Africa and Ghana welcome creative writing students to take their studies overseas. In literature-heavy courses, you'll polish your reading repertoire before tackling your own creative projects, allowing you to learn and apply techniques from masters of the craft. Explore programs through organizations like Arcadia University and NYU .
Universities in Australia and New Zealand host creative writing students for a semester or more overseas. With an UNESCO World Heritage City of Literature like Melbourne or Dunedin as the backdrop to your studies, you won't struggle to find the motivation to wield your own pen. IES Abroad and CIS Abroad run programs here and in the next region on this list.
Another top spot for overseas creative writing programs is Asia. Courses in Thailand and Japan will have you studying the work of acclaimed local authors while completing creative writing assignments. Plus, as your overseas adventure takes you beyond the borders of your host country, you'll find plenty more tales to tell through your travels.
Planning Your Trip
Like any huge life decision, studying overseas requires a few pre-trip steps to ensure that you have the best possible experience.
How to Choose a Creative Writing Study Abroad Program
Selecting an overseas creative writing program can be an enjoyable portion of trip preparation, but it's one that shouldn't be taken lightly. As an imaginative person, your initial thoughts will probably center around atmosphere -- after all, working on assignments in a Parisian café sounds pretty quintessential study abroad creative writing student.
However, traveling outside of your comfort zone could be exactly what you need to evaluate your creative abilities from a new point of view. Course material is also extremely important -- some programs may lean more towards fiction while others cater to aspiring poets. Keep your professional goals in mind when planning, and don't shy away from a challenge.
Health & Safety
While creative writing tends to be a safe field of study, your host country may carry its own unique risks. Make sure you're at least up to date on your regular immunizations before you leave, and check in with your doctor about additional ones according to your destination.
While threats to personal safety will also vary by place, walking with a group of friends, carrying valuables in a neck pouch, and looking both ways before you cross the street are rules that can be applied almost everywhere. If you're really worried, you can always purchase a travel insurance plan to cover the loss of possessions or medical emergencies.
Other Need to Know
Studying creative writing overseas will expand the opportunities for your future in so many ways. You'll learn indispensable lessons from your professors, fellow students, and the experience of living abroad. Be open to applying new ideas to both your writing and your way of life. Flexibility is the key to success during a semester abroad.
Creative Writing Study Abroad Programs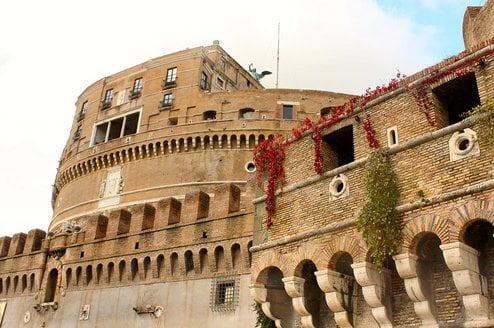 CEA Study Abroad in Rome, Italy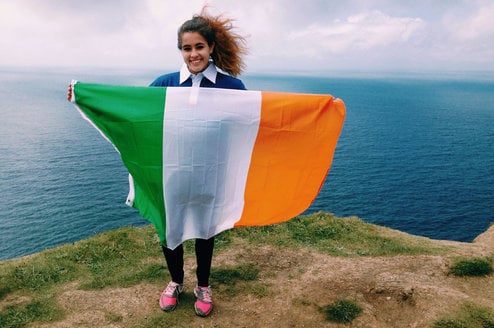 IES Abroad Dublin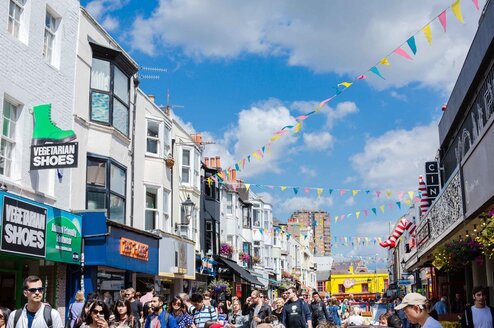 Study Abroad at the University of Brighton, England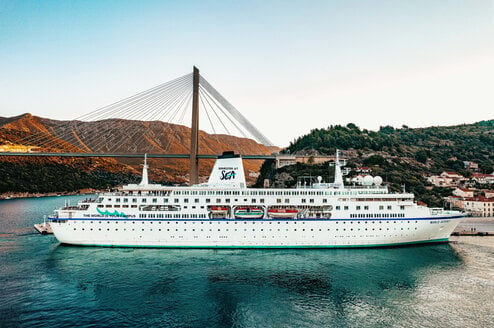 Semester at Sea: Study Around the World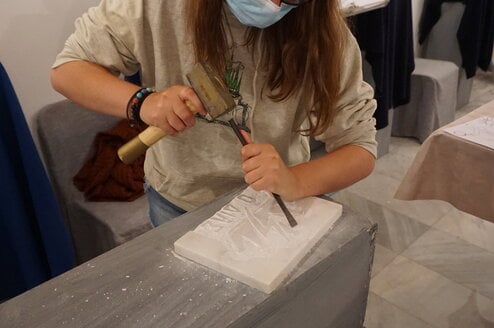 CYA - Study in Greece (Semester Program)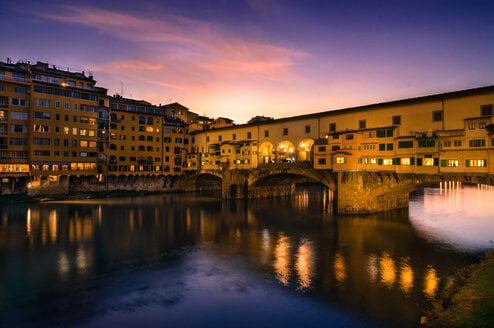 SAI Study Abroad: Florence University of the Arts (Italy)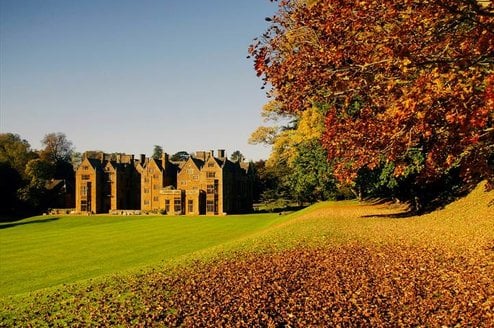 Semester at Wroxton College - An American Campus in England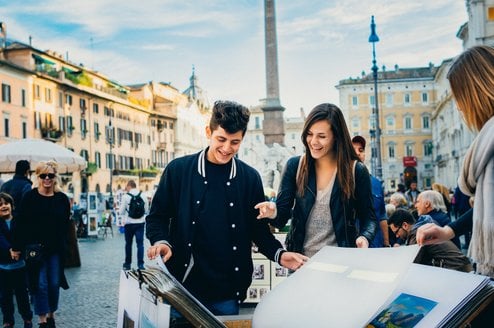 Study Abroad in Rome at John Cabot University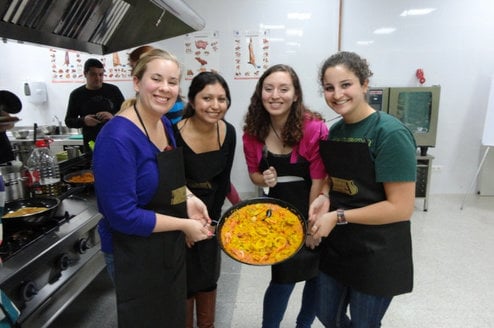 IES Abroad Salamanca
Shadow Doctors 20+ Hrs/Week w/ #1 Pre-Health Provider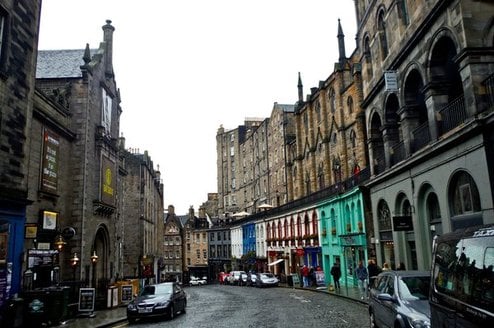 IFSA - University of Edinburgh Partnership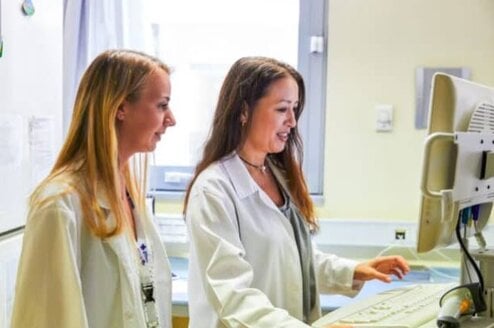 Related Study Abroad Articles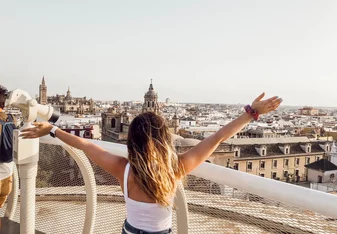 5 Ways to Study Abroad for Free or Cheap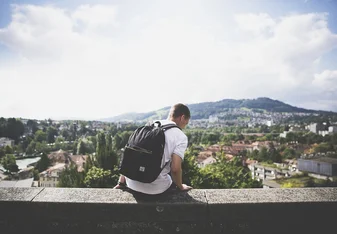 Preparing for Study Abroad: 9 Things You Need to Know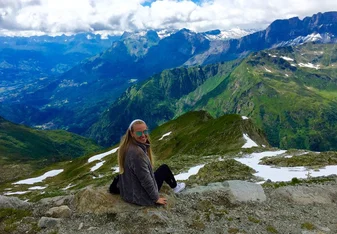 10 Reasons Why Every Student Should Study Abroad
Best Places To Study Creative Writing in Abroad
Are you experiencing writer's block in your classes, or do you lack the enthusiasm to continue your writing career? Study creative writing in a foreign country to channel your energy and thoughts in a different direction. You will almost certainly be motivated and your creative juices will flow freely if you change your surroundings. However, where are the finest places to study creative writing abroad?
The chance to study creative writing in a foreign country could transport you all over the world—and out of your comfort zone. It will present you with new experiences from which to pull ideas and new perspectives on things. What better way to get writing inspiration than sipping coffee outside a cafe while people-watching?
Perhaps you love the smell of seawater in the air while sitting on a beach. Or perhaps you want to be bundled up while gazing out your window at gorgeous mountains? There are a variety of worldwide creative writing programmes to pick from, no matter what your preferences are!
Why study creative writing in a foreign country?
Now that we've sparked your interest as a creative writer, you might be asking why going abroad is preferable to staying in your own school. This may seem self-evident, but authors require something to write about, and few things may bring more real-world experience and inspiration than travel.
In general, studying creative writing abroad will give you unparalleled opportunities and experiences. Even better, you'll be able to design your own unique experience by tailoring lessons to your own interests, all while living in a fun new location!
The best places to study creative writing abroad
1) France –
With its charming cities and towns (of course, Paris is the city of love! ), France is definitely one of the best countries to stimulate your imagination and creative writing abilities. We dare you not to be inspired to pick up that pen and paper as you meander through the seductive capital of Paris, the lavender meadows of Provence, the rolling hills of wine region Bordeaux, and the calm seaside front on the French Riviera.
There are numerous reasons to choose to study creative writing in France. You can choose from a variety of different programmes and universities in France. From a tactical aspect, with so many possibilities to pick from, you'll undoubtedly find a programme that's ideal for you!
2) Argentina –
Why? Pack your writing utensils and consider studying creative writing abroad in Argentina! Argentina is noted for combining European and South American influences, making it a culturally diverse country. While living in Argentina, you will be able to sample all of the delicious cuisine and witness Argentina's passion for art without breaking the budget!
You'll be able to choose from a variety of programmes provided by both large and small universities, and you'll have no trouble selecting one that's appropriate for you. Even better, Argentina is the best place in the world for authors and book enthusiasts, as its metropolis, Buenos Aires, is famed for having more bookstores than any other country. Sounds like the ideal setting for honing your creative writing talents!
You can't go wrong with most universities and programmes because they are available all year.
3) Australia –
Australia is an excellent area to enhance your creative writing studies because it has (usually) mild temperatures and sun all year. Australia is also home to a diverse range of animal species and sceneries (from deserts to beaches). You'll be eager to write about your escapades in the Outback with kangaroos or hanging ten in the ocean.
Every year, Australia welcomes thousands of international students , giving you the opportunity to meet people from all over the world while also expanding your professional skills and connections! Most people shouldn't have much of a language barrier because English is the primary language spoken in Australia. As a result, you'll find it easier to adjust to your new routine.
Year-round and semester programmes are available at most universities. Keep in mind that the seasons in the Southern Hemisphere are the polar opposite of those in the Northern Hemisphere.
4) Italy –
We may not have to say much to persuade you to study abroad in Italy—the food, gelato, history, scenery, people…do we need to go on? You will never be short of inspiration or tools to help you improve and grow your career if you study creative writing in Italy.
It's all too easy to become lost in Italy's wonderful art, history, and culture. You will be eager to write and learn as a creative writer in Italy from the moment you wake up!
You can visit throughout the academic year or during one of the four-season semesters.
5) Greece –
You will never be bored in Greece, from the ancient ruins strewn throughout the country to the hilly region in the north and the bustling metropolis of Athens. You will adore Greece as a writer and find inspiration everywhere you go. While studying in Greece, you will be in good hands with some excellent colleges and study abroad programmes.
Greece has a wide range of programmes available throughout the year, whether you want to study for a semester or a year.
Final Thoughts
Now that you know where you want to study creative writing abroad, it's time to start making plans! Nothing improves and refreshes your writing talents more than gaining fresh experiences as a writer. And what better way to be inspired than to travel the world and live among different cultures and people?
There is a programme for you no matter where you go where you can move out of your comfort zone and grow. While you'll be studying abroad for your studies, you'll also be learning how to interact with people from different cultures, becoming more adaptable, and discovering new things about yourself and the world.
Leave a Reply Cancel reply
Your email address will not be published. Required fields are marked *
Save my name, email, and website in this browser for the next time I comment.
GIEC Global Australia Address
Automated page speed optimizations for fast site performance