There are no new answers.
There are no comments.
Drag an image here, or Upload a question
Which presentation skill ensures that your audience will be able to understand the words you are saying?A. purposeful gesturesB. eye contact C. enunciationD. conventions of language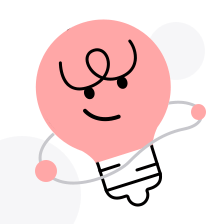 Grade 9 · 2021-07-21
YES! We solved the question!
Check the full answer on App Gauthmath
Gauth Tutor Solution
Explanation:
Join our Gauth to unlock all benefits!
12 Free tickets every month
Always best price for tickets purchase
High accurate tutors, shorter answering time
Unlimited answer cards

Gauthmath helper for Chrome
Crop a question and search for answer. It's faster!
Enjoy live Q&A or pic answer.
Provide step-by-step explanations.
Unlimited access to all gallery answers.
Book onto our upcoming leadership webinar sessions here
Presentation skills and techniques.
Please login to like or save this resource
Presentations skills and public speaking skills are very useful in many aspects of work and life. Effective presentations and public speaking skills are important in business, sales and selling, training, teaching, lecturing, and generally feeling comfortable speaking to a group of people.
Developing the confidence and capability to give good presentations, and to stand up in front of an audience and speak well, are also extremely helpful competencies for self-development and social situations.
Presentation skills and public speaking abilities are not limited to certain special people - anyone can give a good presentation, or perform public speaking to a professional and impressive standard. Like most specialisms, this requires preparation and practice .
The formats and purposes of presentations can be very different, for example: oral (spoken), multimedia (using various media - visuals, audio, etc), PowerPoint presentations, short impromptu presentations, long-planned presentations, educational or training sessions, lectures, and simply giving a talk on a subject to a group on a voluntary basis for pleasure. Even speeches at weddings and eulogies at funerals are types of presentations.
Yet every successful presentation uses broadly the essential techniques and structures explained here.
This article provides:
A guide to the process of creating effective presentations ,
Tips and techniques for successfully delivering presentations
Explanations and methods for reducing presentation fears and stresses - notably through the use of preparation and control , to build confidence
Fear of Public Speaking and Presentations
You are not alone if the thought of speaking in public scares you. On the contrary.
Everyone feels fearful of presenting and public speaking to one degree or another.
Giving a presentation is very worrying for many people. Presenting or speaking to an audience regularly tops the list in surveys of people's top fears - more than heights, flying or dying.
Here is a popular saying (which features in many presentations) about giving presentations and public speaking:
" Most people would prefer to be lying in the casket rather than giving the eulogy. "
I first heard a speaker called Michelle Ray use this quote in the early 1990s. The quote is often credited to Jerry Seinfeld, although the basic message is much older. For example (thanks Dr N Ashraf) the ancient Tamil work Thirukkural (also called Tirrukural) includes the following words in its aptly titled chapter, Fearlessness in an Assembly :
" Many are ready to even die in battle, but few can face an assembly without nerves. "
Couplet 723, from Thirukkural/Tirrukural, also called the Kural - a seminal guide to life and ethics attributed to the Tamil poet Thiruvalluvar, said to have lived between about 200-10BC.
I am grateful also to R Ersapah for an alternative translation of couplet 723, and below, a more modern literal interpretation:
" Many encountering death in face of foe will hold their ground; who speak undaunted in the council hall are rarely found. "
In more modern language this means:
" Many indeed may (fearlessly) die in the presence of (their) foes; (but) few are those who are fearless in the assembly (of the learned). "
In a French translation, this is:
" Nombreux sont ceux qui peuvent affronter la mort face à leurs ennemis; rares sont ceux qui peuvent sans crainte se tenir devant une assemblée. "
The title of Tirrukural's chapter 73 is: Not to dread the Council (French: Ne pas craindre les assemblees).
Couplet 727 says, amusingly and incisively:
" The learning of him who is diffident before an assembly is like the shining sword of an hermaphrodite in the presence of his foes... " (French: " Les connaissances de celui qui a peur des auditoires sont comme l'epee tranchante que tient l'eunuque en presence de son ennemi... " )
I am informed (thanks again R Ersapah) that all of chapter 73 fits the theme of public speech being one of the greatest challenges many people face in their lives .
This is further evidence that speaking in public is not just a modern fear - this fear has been in humankind for at least 2,000 years.
Incidentally the English translation of Tirrukural comprises various chapters such as: Domestic Virtues, Ascetic Virtue, Royalty, Ministers of State, The Essentials of a State. The English Translations are by Rev Dr G U Pope and Rev W H Drew. The French translation is by a Mauritian author M Sangeelee.
I'm always keen to receive and share old examples of public-speaking-and-fear analogies - if you know any please send them .
Understanding and Overcoming Fear
The key to managing and controlling anything is first to understand it, especially its causes.
The cause of fear is (a feeling of) insecurity and/or an unfamiliar or uncontrollable threat.
In the context of presentations and public speaking, this is usually due to:
Lack of confidence , and/or
Lack of control (or a feeling of not having control) - over the situation, other people (the audience) and our own reactions and feelings
And (in some cases) possibly a bad memory or experience from our past
The effects of these are heightened according to the size of the audience , and potentially also the nature of the audience/situation - which combine to represent a perceived uncontrollable threat to us at a very basic and instinctive level (which we imagine in the form or critical judgement, embarrassment, humiliation, etc).
This 'audience' aspect is illustrated by the following:
" Most of us would not feel very fearful if required to give a presentation to a class of 30 five-year-old children, but we would feel somewhat more fearful if required to give a presentation to an interview panel of three high court judges. So audience size is not everything - it's the nature of the situation and audience too. "
As such audience size and situation are circumstantial factors which can influence the degree of anxiety, but they are not causal factors in themselves. The causes exist because of the pressure to command, control, impress, etc.
Confidence and Control
The two big causal factors (low confidence and control ) stem typically from:
Inadequate preparation/rehearsal , and/or
Low experience .
If we have a bad memory which is triggering a fear response, then it is likely that the original situation we recall, which prompts our feelings of anxiety, resulted from one or both of the above factors.
Preparation and rehearsal are usually very manageable elements. It's a matter of making the effort to prepare and rehearse before the task is upon us. Presentations which do not work well usually do so because they have not been properly prepared and rehearsed.
Experience can be gained simply by seeking opportunities for public speaking and presenting to people and groups, wherever you feel most comfortable (and then try speaking to groups where you feel less comfortable). Given that humankind and society everywhere are arranged in all sorts of groups - schools and colleges, evening classes, voluntary groups, open-mic nights, debating societies, public meetings, conferences, the local pub, sports and hobby clubs, hospitals, old people's homes, etc, etc - there are countless groups everywhere of people and potential audiences by which you can gain speaking and presenting experience - this is not so difficult to achieve.
So experience , is actually just another manageable element before the task, although more time and imagination are required than in preparing and rehearsing a particular presentation.
Besides these preparatory points, it's useful to consider that fear relates to stress .
Stress can be managed in various ways. Understanding stress and stress management methods can be very helpful in reducing the anxiety we feel before and while giving presentations and public speaking.
Physiology, Chemistry, Stress
Fear of public speaking is strongly related to stress - see the causes of stress and stress management .
A common physical reaction in people when having to speak in public is a release of adrenaline and cortisol into our systems, which is sometimes likened to drinking several cups of coffee. Even experienced speakers feel their hearts thumping very excitedly indeed.
This sensational reaction to speaking in public is certainly not only felt by novices, and even some of the great professional actors and entertainers suffer from real physical sickness before taking the stage or podium.
So you are not alone. Speaking in public is genuinely scary for most people, including many who outwardly seem very calm.
Our primitive brain shuts down normal functions as the 'fight or flight' impulse takes over - see FEAR under the acronyms section (note: there is some adult content among these acronyms for training and presentations).
But don't worry - every person in your audience wants you to succeed. The audience is on your side (if only because they are very pleased that it's you up there in the spotlight speaking and not them).
All you need to do is follow the guidelines contained on this page, and everything will be fine. As the saying goes, don't try to get rid of the butterflies - just get them flying in formation.
Incidentally, the origins of this famous public-speaking/performing butterflies metaphor are typically given as "There is nothing wrong with stomach butterflies! You just have to get them to fly in formation!" - see the attribution information for the butterflies metaphor on the inspirational quotes page.
So, how do you calm the butterflies and get them flying in formation?
The answer (where butterflies equate to fear ) is clear and simple in the following maxim:
To calm the butterflies you must be relaxed . To be relaxed you must be confident . To be confident you must be prepared and rehearsed .
Good preparation is the key to confidence , which is the key to being relaxed , and this calms the butterflies,(i.e., overcomes the fear).
Put another way, according to logical ' cause and effect':
Good preparation and rehearsal will reduce your nerves by 75%, and increase the likelihood of avoiding errors to 95%. (Source: Fred Pryor Organisation, a significant provider of seminars and open presentation events.)
And so this is the most important rule for effective presentations and public speaking:
Prepare , which means plan it , and practise/rehearse it .
Then you'll be in control, and confident.
Your audience will see this and respond accordingly, which in turn will help build your confidence, and you even start to enjoy yourself too.
And remember that there is a cumulative effect:
Every successful presentation that you create and deliver generates more experience and confidence for you, which makes every future presentation easier and more successful for you, and so it goes, until every last butterfly is calmed.
Tips for Effective Presentations
Preparation and knowledge (of subject and the presentation itself) are the pre-requisites for a successful presentation, which importantly produce confidence and control, which in turn is important for relaxing the presenter, and the audience.
As a presenter, remember and apply Eleanor Roosevelt's maxim that " no one can intimidate me without my permission ". When you are a presenter you are in charge. The audience generally accepts this, and you are within your rights to control anyone who does not.
Remember also that " depth of conviction counts more than the height of logic, and enthusiasm is worth more than knowledge ", (which is apparently attributed to David Peebles, about whom I have no further details - please let me know if you do). Passion is therefore a very powerful component in any successful presentation.
Good presenting is about entertaining as well as conveying information. As well, people retain more if they are enjoying themselves and feeling relaxed. So whatever your subject and audience, try to find ways to make the content and delivery enjoyable - even the most serious of occasions, and the driest of subjects, can be lifted to an enjoyable or even an amusing level one way or another with a little research, imagination, and humour.
Enjoyment and humour are mostly in the preparation. These effects are not easily produced spontaneously. You don't need to be a natural stand-up comedian to inject enjoyment and humour into a presentation or talk. It's the content that enables it, which is very definitely within your control.
Research and studies generally indicate that in presentations you have between 4 - 7 seconds in which to make a positive impact and good opening impression, so make sure you have a good, strong, solid introduction, and rehearse it until it is 'second nature' to you and an action of 'unconscious competence' .
Try to build your own credibility in your introduction, and create a safe comfortable environment for your audience, which you will do quite naturally if you appear to be comfortable yourself .
Smiling helps a lot. It will relax you and the audience. In addition to giving you a relaxed calm appearance, smiling actually releases helpful 'happy' chemicals into your nervous system, and makes you feel good.
So does taking a few deep slow breaths to make you feel relaxed - low down from the pit of your stomach - before you take to the stage.
Avoid starting with a joke unless you are supremely confident - jokes are high-risk things at the best of times, let alone at the start of a presentation. I was sent this excellent and simple idea for a presentation - actually used in a job interview - which will perhaps prompt similar ideas and adaptations for your own situations. At the start of the presentation the letters T, E, A, and M - fridge magnets - were given to members of the audience. At the end of the presentation, the speaker made the point that individually the letters meant little, but together they made a team This powerful use of simple props created a wonderful connection between start and finish, and supported a concept in a memorable and impactful way. (Thanks P Hodgson) N.B. There is a big difference between telling a joke and injecting enjoyment and humour (US spelling, humor) into your talk. Jokes are risky. Enjoyment and humour are safe. A joke requires quite a special skill in its delivery. Joke-telling is something of an art form. Only a few people can do it well without specific training. A joke creates pressure on the audience to laugh at a critical moment. A joke creates tension - that's why it's funny (when it works). This tension equates to an expectation in the listener, which produces a small degree of pleasure when the joke works well, but a very unhelpful awkwardness if the joke is not well-delivered or well-received. A joke also has the potential to offend, and jokes are culturally very sensitive - different people like different jokes. Even experienced comedians can 'die' on stage if their jokes and delivery are at odds with the audience type or mood. On the other hand, enjoyment and humour are much more general, they not dependent on creating tension or the expectation of a punchline. Enjoyment and humour can be injected in very many different ways - for example, a few funny quotes or examples; a bit of audience participation; an amusing prop; an amusing picture or cartoon; or an amusing story (not a joke). Another way to realise the difference between jokes and enjoyment is to consider that you are merely seeking to make people smile and be mildly amused - not to have them belly-laughing in the aisles.
" Observant delegates among you perhaps will have noticed (refer to the error)... "
" Welcome everyone. Who among you has noticed my deliberate mistake?... "
" Welcome everyone. You might have noticed the experimental 'deliberate mistake' icebreaker this morning (refer to the mistake). Could you split into groups of three; analyse the situation, and prepare a two-minute presentation as to how the 'corrective-action loop' might be applied to minimise the chances of this happening again...... No, seriously... "
Try to start on time even if some of the audience is late. Waiting too long undermines your confidence and the audience's respect for you.
The average attention span of an average listener is apparently (according to various sources I've seen over the years) between five and ten minutes for any single unbroken subject. Younger 'Playstation' and 'texter' generations will have even less tolerance than this, so structure your content accordingly.
Any audience will begin to wriggle and feel less comfortable in their seats after about 40 minutes of sitting listening/watching. So presentations which are longer than this time should include a reason for the audience to move a little, or ideally stand up and move about, after about 40 minutes.
Break up the content so that no single item takes longer than a few minutes, and between each item try to inject something amusing, amazing, remarkable or spicy - a picture, a quote, a bit of audience interaction - anything to break it up and keep people attentive.
Staying too long (ten minutes or more) on the same subject in the same mode of delivery will send people into a trance-like state, when they are not properly listening, watching or concentrating on the presentation - often called the MEGO state (My Eyes Glaze Over). So break it up, and inject diversions and variety - in terms of content and media (the different ways you can communicate to people or engage their interest). Using a variety of media and movements will maintain maximum interest. Think of it like this - the audience can be stimulated via several senses - not just audio and visual (listening and watching) - consider including content and activity which addresses the other senses too - touch certainly - taste maybe, smell maybe - anything's possible if you use your imagination. The more senses you can stimulate the more your audience will remain attentive and engaged.
You can stimulate other things in your audience besides the usual 'senses'. You can use content and activities to stimulate feelings, emotions, memories, and even physical movement. Simply asking the audience to stand up, snap their fingers, or blink their eyes (assuming you give them a good reason for doing so) immediately stimulates physical awareness and involvement. Passing several props or samples around is also a great way to stimulate physical activity and involvement.
Quotes are a wonderful and easy way to stimulate emotions and feelings, and of course, quotes can be used to illustrate and emphasise just about any point or concept you can imagine. Research and collect good quotations and include them in your notes. Memorise one or two if you can because this makes the delivery seem more powerful. See the funny quotations and inspirational quotes webpages for ideas and examples. Always credit the source of quotes you use. Interestingly, Bobby Kennedy once famously failed to credit George Bernard Shaw when he said that " Some men see things as they are and ask 'why?'; I dare to dream of things that never were and ask 'why not?'. ".
Failing to attribute a quote undermines a speaker's integrity and professionalism. Conversely, giving credit to someone else is rightly seen as a positive and dignified behaviour. Having quotes and other devices is important to give your presentation depth and texture, as well as keep your audience interested... " If the only tool in your toolbox is a hammer you'll treat everything as a nail. " (Abraham Maslow)
So don't just speak at people. Give them a variety of content, and different methods of delivery - and activities too if possible.
Be daring and bold and have fun. Use props and pass them around if you can. The more senses you can stimulate the more fun your audience will have and the more they'll remember.
Some trainers of public speaking warn that passing props around can cause a loss of control or chaos. This is true, and I argue that it's good. It's far better to keep people active and engaged, even if it all needs a little additional control. Better to have an audience slightly chaotic than bored to death.
Planned chaos is actually a wonderful way to keep people involved and enjoying themselves. Clap your hands a couple of times and say calmly "Okay now - let's crack on," or something similarly confident and unphased, and you will be back in control, with the audience refreshed for another 5-10 minutes.
Create analogies and themes, and use props to illustrate and reinforce them. For example, a bag of fresh lemons works well: they look great, they smell great, they feel great, and they're cheap, so you can give out loads and not ask for them back - all you have to do is think of an excuse to use them!
Questions and 'hands-up' feedback
Pictures, cartoons and video-clips
Video-clips and sound-clips
Surveys and statistics
Straw polls (a series of hands-up votes/reactions which you record and then announce results)
Inviting a volunteer to take the stage with you (for a carefully planned reason)
Audience participation exercises
Asking the audience to do something physical (clapping, deep breathing, blinking, finger-snapping, shouting, and other more inventive ideas)
Asking the audience to engage with each other (for example introductions to person in next chair)
Funny quotations (be careful not to offend anyone)
Inspirational quotations
Props, samples, physical objects (see the visual aids ideas page )
Examples and case-study references
Fables and analogies
Prizes, awards and recognising people/achievements
Book recommendations
Fascinating facts (research is easy these days about virtually any subject)
Statistics (which dramatically improve audience 'buy-in' if you're trying to persuade)
Games and exercises and icebreakers
Body language , and the changing tone and pitch of your voice.
For long presentations of more than an hour or two, such as training sessions, aim to have a 'rest' break every 45-60 minutes for people to get up and stretch their legs, otherwise, you'll be losing their attention regardless of the amount of variety and diversion 'spice' you include.
Take the pressure off yourself by not speaking all the time. Get the audience doing things, and make use of all the communications senses available.
Interestingly the use of visual aids generally heightens retention of the spoken word - by 70% or more. The figure is demonstrably and substantially more than 70% for certain things, for example: try memorising a person's face from purely a verbal description, compared with actually seeing the face. A verbal or written description is only fractionally as memorable as actually seeing anything which has more than a basic level of complexity.
Edgar Dale's Cone of Experience
Heard and Seen 50%
Said and Done 90%
So use visual aids a lot in your presentations. Your voice is not the only or main tool at your disposal. Get visuals working fully for you, and your presentations will be more engaging, and a lot easier for you to deliver and enjoy.
Tips for Using Visual Aids
For printed visual aids with several paragraphs of text, use serif fonts (a font is a typeface) for quicker readability.
For computer and LCD projectors use sans serif fonts, especially if the point size (letter size) is quite small.
Arial is a sans serif font. Times is a serif font. (A serif font has the extra little cross-lines at the ends of the strokes of the letters. Interestingly, serif fonts originated in the days of engraving, before printing, when the engraver needed a neat exit from each letter.)
Extensive sections of text can be read more quickly in a serif font because the words have a horizontal flow, but serif fonts have a more old-fashioned traditional appearance than sans serif, and so stylistically can seem old-fashioned, which does not fit certain presentations.
If you need to comply with a company/corporate typeface (font/letter design) you'll maybe have no choice of lettering style. If you are creating and delivering the presentation for a company or organization of any sort then ask if there is a recommended/compulsory 'house' typeface, and if so, then use it, along with corporate colour/colour schemes and branding. Marketing departments usually keep this information.
Generally, try to use no more than two different typefaces (fonts) and no more than two size/bold/italic variants, or the text presentation becomes confused and very distracting to read quickly and easily.
Whatever - try to select fonts and point sizes that are the best fit for your medium and purpose.
If in doubt simply pick a well-readable serif font and use it big and bold about 20-30pt for headings, and 14 - 16 point size for the body text.
See the marketing and advertising section for lots of tips and secrets about presenting written/typed/electronic/printed words.
See also the writing tips on this website for good general guidance and tips about writing effectively, so that your audience can read, understand, and absorb what you want to communicate to them.
Your own written cue/prompt cards and notes - Create your own prompts and notes to suit your purpose and situation. Cue cards are usually very effective aids, but make sure to number them and tie them together, in order . In the pressure of a presentation, it is very easy to accidentally shuffle or drop your cue cards, which is then a serious nuisance and distraction for any presenter. A single ' at-a-glance timetable sheet is a useful aid for any presenter, especially for presentations longer than half an hour, where keeping track is more challenging. A timetable on one sheet is also useful to monitor your timing and pace.
Preparation and Creating Your Presentation
This is a sequential step-by-step process - a list of the main action points - for creating and preparing a successful and effective presentation - large or small. The process includes preparing, creating, checking, rehearsing, refining and finalising the presentation.
Think about your audience, your aims, their expectations, the surroundings, the facilities available, and what type of presentation you are going to give (lecture style, informative, participative, etc).
What are your aims? To inform, inspire and entertain, maybe to demonstrate and prove, and maybe to persuade.
How do you want the audience to react?
Thinking about these things will help you ensure that your presentation is going to achieve its purpose.
Clearly identify your subject and your purpose to yourself, and then let the creative process take over for a while to gather all the possible ideas for the subject matter and how you could present it.
Think about interesting ways to convey and illustrate and bring your points to life, so that your presentation is full of interesting things (think of these as 'spices') to stimulate as many senses as possible. A presentation is not restricted to spoken and visual words - you can use physical samples and props, sound and video, body movement, audience participation, games and questions, statistics, amazing facts, quotes, and lots more ideas to support your points and keep the audience engaged.
Use brainstorming and 'mind-mapping' methods (mind-mapping is sketching out ideas in extensions, like the branches of a tree, from a central idea or aim). Both processes involve freely putting random ideas and connections on a piece of paper - the bigger the sheet the better - using different coloured pens will help too.
Don't try to write the presentation in detail until you have decided on the content you need and created a rough structure from your random collected ideas and material. See the brainstorming process - it's very helpful and relevant for creating and writing presentations.
When you have all your ideas on paper, organise them into subject categories. Three categories often work best. Does it flow? Is there a logical sequence that people will follow, and which makes you feel comfortable?
Use the 'rule of three' to structure the presentation where possible, because sets of three have a natural balance and flow. A simple approach is to have three main sections. Each section has three sub-sections. Each of these can have three sub-sections, and so on. A 30-minute presentation is unlikely to need more than three sections, with three sub-sections each. A three-day training course presentation need to have no more than four levels of three, giving 81 sub-sections in all. Simple!
Presentations almost always take longer to deliver than you imagine.
When you have a rough draft of your presentation you should practise it, as if you were actually in front of an audience, and check the timings. If your timings are not right - (usually you will have too much material) - then you can now adjust the amount of content, and avoid unnecessarily refining sections that need to be cut out. Or if you are short of content, you can expand the presentation material accordingly, or take longer to explain the content you already have.
You must create a strong introduction and a strong close .
You must tell people what you're going to speak about and the purpose or aim of your presentation .
And if you finish with a stirring quotation or a stunning statistic, you must, before this, summarise what you have spoken about and if appropriate, demand action from your audience , even if it is to go away and think about what you have said.
Essentially the structure of all good presentations is to: " Tell'em what you're gonna tell'em. Tell'em. Then tell'em what you told'em. " (Thanks N Toptani for suggesting that this famous quote about public speaking originated by George Bernard Shaw)
When you have structured your presentation, it will have an opening, a middle with headed sections of subject matter, and a close, with an opportunity for questions, if relevant. This is still a somewhat flat 'single-dimensional' script. Practice it in its rough form , which is effectively a 'read-through' rather than a fully formed presentation with all aids and equipment.
Next, you bring it to life as a fully formed presentation - give it space and life and physicality and character - by blending in your presentation methods, aids, props, and devices, as appropriate. This entails the equipment and materials you use, case studies, examples, quotations, analogies, questions and answers, individual and syndicate exercises, interesting statistics, samples, visual and physical aids, and any other presentation aid you think will work. This stage often requires more time than you imagine if you have to source props and materials.
Practice your presentation in rough full form with all your aids and devices. Review and record the timings. They will be different compared to earlier simple read-throughs. Amend and refine the presentation accordingly. Practising at this stage is essential to build your competence and confidence - especially in handling and managing the aids and devices you plan to use - and also to rehearse the pace and timings. You'll probably be amazed at this stage to realise how much longer the presentation takes to deliver than you imagined when you were simply reading on your cards or notes.
If your presentation entails audio-visual (AV) support and equipment provision by specialist providers then ensure you control the environment and these services. If there are audio-visual aspects happening that you don't understand then seek clarification. You must understand, manage and control these services - do not assume that providers know what you need - tell the providers what you want, and ask what you need to know.
Ask an honest and tactful friend to listen and watch you practice. Ask for his/her comments about how you can improve, especially your body language and movement, your pace and voice, and whether everything you present and say can be easily understood. If your test-listener can't make at least half a dozen constructive suggestions then ask someone else to watch and listen and give you feedback.
Refine your presentation, taking account of the feedback you receive, and your own judgement. Test the presentation again if there are major changes, and repeat this cycle of refinement and testing until you are satisfied.
Produce the presentation materials and organise the equipment, and ensure you are comfortable with your method of reading from notes, cards etc.
Practice your presentation in its refined full form. Amend and refine as necessary, and if possible have a final rehearsal in the real setting, especially if the venue/situation is strange to you.
Take nothing for granted. Don't guess or make assumptions about anything that could influence your success. Check and double-check, and plan contingencies for anything that might go wrong.
Plan and control the layout of the room as much as you are able. If you are a speaker at someone else's event you'll not have complete control over this, but if it's your event then take care to position yourself, your equipment and your audience and the seating plan so that it suits you and the situation. For instance, don't lay out a room theatre-style if you want people to participate in teams; use a cabaret layout instead. Use a boardroom layout (everyone around a big long table) if you want a cooperative debating approach for a group of up to 10-12 people. Consider splitting people into sub-groups if the total group size is more than 10-12 people. (See guidance on managing group sizes in the team building section.)
Make sure, when the room/venue is prepared, that (before delegates arrive) everyone will be able to see you, and all of the visual displays (screen, whiteboard, etc).
Make sure you understand, and if appropriate control and convey, the domestic arrangements (fire drill, catering, smoking, messages, coffee and lunch breaks etc). If you are running/starting the event, then this is your responsibility. It is also good to remind people of these arrangements when restarting after a lunch break. To build these aspects into your presentation and timings if they are required.
Delivering Presentations Successfully
The day before your presentation see again the notes about calming your butterflies - i.e., be prepared and rehearsed, be confident , calm your butterflies, and overcome any fears you have.
In the half-hour before your presentation: Relax. If you are not relaxed then try to find a way to become so. Think about breathing slowly and deeply. Think about calming relaxing things. Smile. If despite all your preparations you remain scared, a good way to overcome your fear is just to do it. Paraphrasing the great philosopher Friedrich Nietzsche.. " What doesn't kill you makes you stronger. " Remember you are not alone among presenters in having these feelings, and the audience is on your side. Remember also, the initial impact is made and audience's mood towards you is established in the first 4-7 seconds. So go for it.
Start with your solid practised opening, and smile . Enjoy it. Or look like you are enjoying it.
Be firm, be confident and be in control; the stage is yours, and the audience is on your side.
Introduce yourself and tell them what you're going to tell them. Tell them why you are telling them it; why it's important, and why it's you that's telling them.
Tell the audience how long your presentation will last, and explain when in the presentation the audience is able to ask questions.
It is generally easier to deliver and manage a presentation if you tell the audience to ask their questions at the end. For a more participative and involving presentation you can allow questions at any time, but ensure you keep firm control of your timings, and the audience.
If your audience is more than about 30-40 people then it can become difficult to take questions during the presentation, so for large groups, and certainly, groups exceeding 100 people it's generally best to take questions at the end of the presentation.
By the time you've done this introduction, you've established your authority, created respect and credibility, and overcome the worst of your nerves. You are probably enjoying it. If you're just giving a short presentation then by the time you've done all this you've completed a quarter of it!
Be aware of your own body language and remember what advice you got from your friend on your practice run. You are the most powerful visual aid of all, so use your body movement and position well. Don't stand in front of the screen when the projector is on.
If people talk amongst themselves just stop and look at them. Say nothing, just look. You will be amazed at the effect, and how quickly your authority increases. This silent tactic usually works with a chaotic audience too.
If you really need to change things during the presentation then change them, and explain to the audience why you are doing it if that helps you and them.
If you want a respite or some thinking time, asking the audience a question or involving them in an exercise takes the pressure off you, and gives you a bit of breathing space.
Pausing is fine. A pause tends to seem like an age when you're up there presenting, but actually, the audience won't notice a pause, and will not think a pause is a mistake unless you draw attention to it. An occasional pause is perfectly fine, and very reasonably helps you to concentrate on what you're going to say next.
Keep control. No one will question your authority when you have control, so don't give it up.
If you don't know the answer to a question then say so and deal with it later. You have the right to defer questions until the end (on the grounds that you may well be covering it in the presentation later anyway, or just simply because you say so).
Close positively and firmly, thank the audience, and accept plaudits graciously.
Creating presentations: Step-by-Step
This is the basic sequence of actions for creating and preparing a presentation up to the point of actually delivering the presentation to an audience:
Define purpose
Gather content and presentation ideas
Structure the subject matter (sections, headings, order)
Develop how to present it (style, elements, props, equipment)
Prepare presentation (wording, design, materials, equipment)
Practise and rehearsals (get feedback, refinement)
Plan venue, control the environment
'Dress rehearsal' if warranted
Relax and prepare yourself - confidence and control
And in a little more detail..
Prepare the Presentation
What's the purpose?
What outcomes and reactions are you seeking?
Consider the more detailed nature of:
Subject and content, audience needs, type of presentation, equipment and venue.
Create and gather ideas - brainstorm, mind-map, initially random, be innovative and daring.
Materials, media, exercises, case studies, statistics, props, quotations, analogies, and participation.
Anticipate questions, know your subject and reference points
Decide your notes system - cue cards, sheet notes.
Create and Design the Presentation
Plan the structure - sections, order, headings, intro/middle/close.
Tell'em what you're gonna tell'em, tell'em, tell'em what you told'em.
Use the ' rule of three'
Points of interest ('spice') and activities - early impact - create a credible impression.
Consider audience attention span and audience profile to get the language and tone right
Build the presentation, prepare equipment, prepare materials and props, and create your prompts or notes.
Dry-run practise timings, fall-backs/contingencies.
Practise full presentation ('dress rehearsal'), get feedback, refine, practise and practise. Practice gives you control. Control gives you confidence. Confidence and control overcome fear.
Deliver your Presentation
If necessary revisit your notes about how to relax. Stress can be managed, and to a small degree, it is part of the presentation experience. Butterflies are exciting and beautiful, even if they are not in perfect formation.
You have prepared and practised, so your presentation will succeed and be enjoyable.
The audience is on your side.
Use a solid well-rehearsed opening, to make an immediate friendly impact.
" Tell'em what you're gonna tell'em, tell'em, then tell'em what you told'em. "
Use confident body language, control, firmness, and confidence, speak your audience's language, and accentuate the positive (be positive and upbeat).
Pause when you need to and don't apologise for it - pausing is perfectly okay.
Use audience participation where possible, be clear, calm, close powerfully and simply and gratefully, and have fun!
Related Materials
BODY LANGUAGE THEORY, GUIDE, DE-CODER
CLEAN LANGUAGE - DAVID GROVE QUESTIONING METHOD
MEHRABIAN'S COMMUNICATION THEORY - VERBAL, NON-VERBAL, BODY LANGUAGE
NEURO-LINGUISTIC PROGRAMMING (NLP)
TEAM BRIEFING PROCESS
TRANSACTIONAL ANALYSIS - ERIC BERNE - EARLY THEORY
TRANSACTIONAL ANALYSIS - ERIC BERNE - RECENT THEORY
TREE SWING CARTOONS (NEW VERSIONS)
20 Ways to Improve Your Presentation Skills
I've been doing a lot of presenting recently, and I have no problem admitting that it's tough. For those not born with natural eloquence, public speaking can be remarkably nerve-racking. But I'm getting a lot better!
One of the biggest lessons I've learned over the last few years is that to be a great public speaker , it's key to develop a personal speaking style. Since I know I'm not the most eloquent speaker in the world, I make up for it by packing my presentations with enthusiasm, unique/proprietary data, and tons of useful content as well as plenty of dumb jokes.
We can't all deliver the next Gettysburg Address, but there are lots of small things you can do prior to your presentation that will help calm your nerves and set you up for a better presentation . Here are my 20 best tips to improve your presentation skills .
1. Practice!
Naturally, you'll want to rehearse your presentation multiple times. While it can be difficult for those with packed schedules to spare time to practice, it's essential if you want to deliver a rousing presentation. I'm famous around the office for staying up late the night before a big presentation, practicing over and over. If you really want to sound great, write out your speech rather than taking chances winging it – if you get nervous about speaking, a script is your best friend.
Try to practice where you'll be delivering your talk. Some acting strategists suggest rehearsing lines in various positions – standing up, sitting down, with arms open wide, on one leg, while sitting on the toilet, etc. (OK, that last one may be optional.) The more you mix up your position and setting, the more comfortable you'll feel with your speech. Do a practice run for a friend or colleague, or try recording your presentation and playing it back to evaluate which areas need work. Listening to recordings of your past talks can clue you in to bad habits you may be unaware of, as well as inspiring the age-old question: "Is that what I really sound like?"
2. Transform Nervous Energy Into Enthusiasm.
It may sound strange, but I'll often down an energy drink and blast hip-hop music in my earphones before presenting. Why? It pumps me up and helps me turn jitters into focused enthusiasm. Studies have shown that an enthusiastic speech can win out over an eloquent one, and since I'm not exactly the Winston Churchill of presenters, I make sure that I'm as enthusiastic and energetic as possible before going on stage. Of course, individuals respond differently to caffeine overload, so know your own body before guzzling those monster energy drinks.
3. Attend Other Presentations.
If you're giving a talk as part of a conference, try to attend some of the earlier talks by other presenters to scope out their presentation skills and get some context. This shows respect for your fellow presenters while also giving you a chance to feel out the audience. What's the mood of the crowd? Are folks in the mood to laugh or are they a bit more stiff? Are the presentations more strategic or tactical in nature? Another speaker may also say something that you can play off of later in your own presentation.
4. Arrive Early.
It's always best to allow yourself plenty of time to settle in before your talk. Extra time ensures you won't be late (even if Google Maps shuts down) and gives you plenty of time to get adapted to your presentation space.
5. Adjust to Your Surroundings.
The more adjusted to your environment you are, the more comfortable you'll feel. Make sure to spend some in the room where you will be delivering your presentation. If possible, practice with the microphone and lighting, make sure you understand the seating and be aware of any distractions potentially posed by the venue (e.g., a noisy road outside).
5 minutes before my Inbound presentation … gulp
6. Meet and Greet.
Do your best to chat with people before your presentation. Talking with audiences makes you seem more likeable and approachable. Ask event attendees questions and take in their responses. They may even give you some inspiration to weave into your talk.
7. Use Positive Visualization.
Whether or not you're a Zen master, know that plenty of studies have proven the effectiveness of positive visualization. When we imagine a positive outcome to a scenario in our mind, it's more likely to play out the way we envision.
Instead of thinking "I'm going to be terrible out there" and visualizing yourself throwing up mid-presentation, imagine yourself getting tons of laughs while presenting with the enthusiasm of Jimmy Fallon and the poise of Audrey Hepburn (the charm of George Clooney wouldn't hurt either). Positive thoughts can be incredibly effective – give them a shot.
8. Remember That Most Audiences Are Sympathetic.
One of the hardest fears to shake when speaking in public is that the audience is secretly waiting to laugh at your missteps or mistakes. Fortunately, this isn't the case in the vast majority of presentations.
The audience wants to see you succeed. In fact, many people have a fear of public speaking, so even if the audience seems indifferent, the chances are pretty good that most people listening to your presentation can relate to how nerve-racking it can be. If you start to feel nervous, remind yourself that the audience gets it, and actually wants to see you nail it.
9. Take Deep Breaths.
The go-to advice for jitters has truth to it. When we're nervous, our muscles tighten–you may even catch yourself holding your breath. Instead, go ahead and take those deep breaths to get oxygen to your brain and relax your body.
10. Smile. 
Smiling increases endorphins, replacing anxiety with calm and making you feel good about your presentation. Smiling also exhibits confidence and enthusiasm to the crowd. And this tip works even if you're doing a webinar and people can't see you.
Just don't overdo it – no one enjoys the maniacal clown look.
11. Exercise .
Exercise earlier in the day prior to your presentation to boost endorphins, which will help alleviate anxiety. Better pre-register for that Zumba class!
12. Work on Your Pauses.
When you're nervous, it's easy to speed up your presentation and end up talking too fast, which in turn causes you to run out of breath, get more nervous, and panic! Ahh!
Don't be afraid to slow down and use pauses in your speech. Pausing can be used to emphasize certain points and to help your talk feel more conversational. If you feel yourself losing control of your pacing, just take a nice pause and keep cool.
13. Don't Try to Cover Too Much Material.
Yes, your presentations should be full of useful, insightful, and actionable information, but that doesn't mean you should try to condense a vast and complex topic into a 10-minute presentation.
90 slides in 30 minutes? Only from @larrykim #stateofsearch http://t.co/uttijruots — Kate Gwozdz (@KateGwozdz) November 17, 2014
Knowing what to include, and what to leave out, is crucial to the success of a good presentation. I'm not suggesting you skimp when it comes to data or including useful slides (some of my webinars have featured 80+ slides), but I am advocating for a rigorous editing process. If it feels too off-topic, or is only marginally relevant to your main points, leave it out. You can always use the excess material in another presentation.
14. Actively Engage the Audience.
People love to talk and make their opinions heard, but the nature of presentations can often seem like a one-sided proposition. It doesn't have to be, though.
Asking the audience what they think, inviting questions, and other means of welcoming audience participation can boost engagement and make attendees feel like a part of a conversation. It also makes you, the presenter, seem much more relatable. Consider starting with a poll or survey . Don't be put off by unexpected questions – instead, see them as an opportunity to give your audience what they want.
Hopefully this man has a question and doesn't just need to go to the bathroom.
15. Be Entertaining.
Even if your presentation is packed with useful information, if your delivery bombs, so will your session.
I find that including some jokes and light-hearted slides is a great way to help the audience (and myself) feel more comfortable, especially when presenting them with a great deal of information. However, it's important to maintain a balance – after all, you're not performing a stand-up routine, and people didn't come to your presentation with the sole intention of being entertained. That said, don't be afraid to inject a little humor into your talk. If you're not sure about whether a presentation is "too much," run through it for a couple of friends and ask them to tell it to you straight.
16. Admit You Don't Have All the Answers.
Very few presenters are willing to publicly concede that they don't actually know everything because they feel it undermines their authority. However, since we all know that nobody can ever know everything about a given topic, admitting so in a presentation can actually improve your credibility.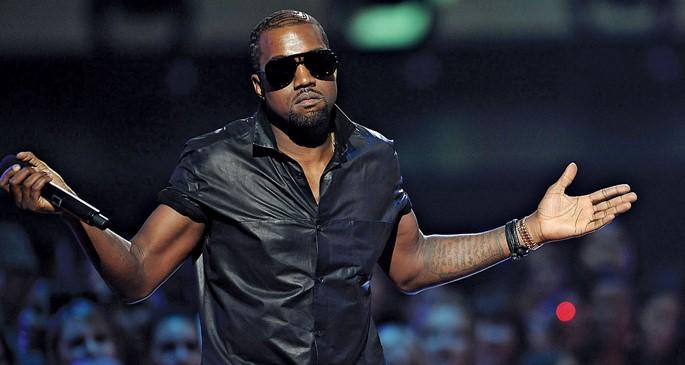 If someone asks a question that stumps you, it's okay to admit it. This can also increase your credibility with the audience, as it demonstrates that, no matter how knowledgeable a person might be, we're all learning, all the time. Nobody expects you to be an omniscient oracle of forbidden knowledge – they just want to learn from you.
17. Use a Power Stance.
Practicing confident body language is another way to boost your pre-presentation jitters. When your body is physically demonstrating confidence, your mind will follow suit. While you don't want to be jutting out your chest in an alpha gorilla pose all afternoon (somebody enjoyed  Dawn of the Planet of the Apes  a bit too much), studies have shown that using power stances a few minutes before giving a talk (or heading to a big interview) creates a lasting sense of confidence and assurance. Whatever you do, don't sit–sitting is passive. Standing or walking a bit will help you harness those stomach bats (isn't that more appropriate than butterflies?). Before you go on stage, strike your best Power Ranger stance and hold your head high!
18. Drink Water.
Dry mouth is a common result of anxiety. Prevent cottonmouth blues by staying hydrated and drinking plenty of water before your talk (just don't forget to hit the bathroom before starting). Keep a bottle of water at arm's reach while presenting in case you get dry mouth while chatting up a storm. It also provides a solid object to hurl at potential hecklers. (That'll show 'em.)
19. Join Toastmasters. 
Toastmaster clubs  are groups across the country (and the world) dedicated to helping members improve their presentation skills. Groups get together during lunch or after work to take turns delivering short talks on a chosen topic. The more you present, the better you'll be, so consider joining a Toastmaster club to become a top-notch orator. Just don't forget, it's BYOB (Bring Your Own Bread).
20. Don't Fight the Fear.
Accept your fear rather than trying to fight it. Getting yourself worked up by wondering if people will notice your nervousness will only intensify your anxiety. Remember, those jitters aren't all bad – harness that nervous energy and transform it into positive enthusiasm and you'll be golden. We salute you, O Captain! My Captain!
Meet The Author
Larry Kim is the founder of WordStream and CEO of MobileMonkey, a chatbot building platform.
See other posts by Larry Kim
More Articles Like This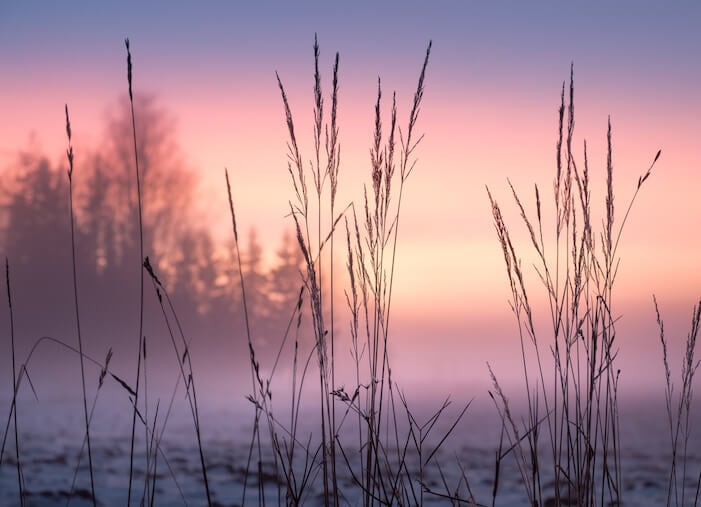 50+ Creative February Marketing Ideas (Beyond Valentine's Day!)
There's a National Public Sleeping Day in February. Who knew?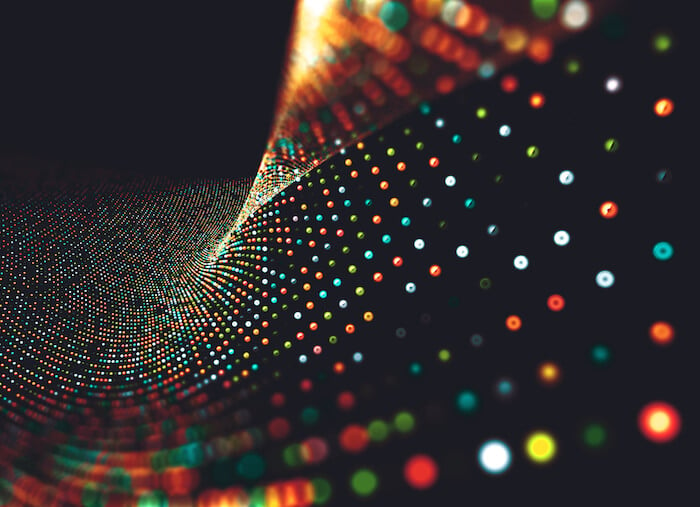 These 14 Digital Marketing Trends Will Have the Biggest Influence in 2023
Your most pressing questions about consumers and brands in 2023, with expert input!
How to Generate Leads: 41 Strategies That Work (Paid & Free!)
From lead magnets to landing pages to local tactics, there is something in here for every business.
Please read our Comment Policy before commenting.
Sign up for our weekly newsletter!
Related articles.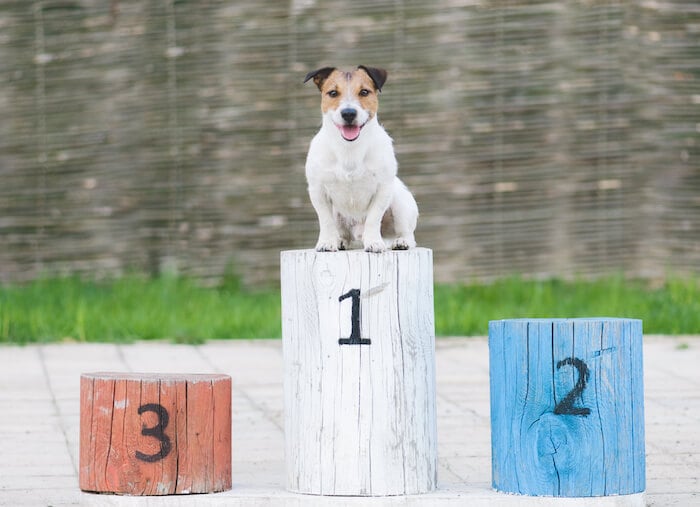 The 13 Best Marketing Strategies for Small Businesses in 2023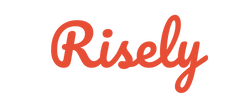 Develop Your Presentation Skills To Become An Effective Manager
What are presentation skills, why presentation skill is important, how to improve your presentation skills.
Other Related Blogs
Verbal communication
Nonverbal communication.
8 Tips To Follow If You Aim To Become An Ethical Manager
3 Hidden Ways Workplace Gossip Is Influencing Your Team
The importance of time management in work life balance for managers
Developing Young Workforce: How To Manage The Gen Z Employee
6 Reasons Why You Need Decisiveness In Leadership
Assertive Communication Training For Managers In 5 Clear Steps
Do you have healthy boundaries in the workplace?
How can you step into a new team managed by someone else? An effective guide
18 Highly Effective Management Tips For A New Manager
Extrovert Or Introvert Manager – Which One Leads Teams Better?
Tell a story
Use tools effectively, presentation skills examples for managers, extempore presentations, impromptu presentations, outline presentations, talk-walk presentations, manuscript presentations, persuasion & negotiation, explanation.
Practice, practice, practice! This is the most important step in improving presentation skills. Practicing makes you familiar with the material and develops your presentation skills progressively.
Pay attention to the details – every little detail makes a difference in a presentation. It is essential to focus on the people listening to you and your ideas, not only on the main points of your presentation. As a team member, you should be able to grasp the content quickly and be entertained by the presentation.
Keep abreast of developments in making good presentations and use them to enhance your presentations further. Besides, use visual aids such as charts, graphs, and infographics to make your points more impactful.
Use metaphors, stories, and examples to make your points more impactful. These techniques can add meaning and context to your ideas and make them easier to understand for your team.
Learn about all the top communication skills managers need .
Discover strengths of your communication skills in just a few minutes
Take the free communication assessment for managers to identify areas that help you shine and where you need to work
8 Hard Truths About People Management That No One Told You
How to set an effective communication process in your team, 5+ effective communication examples for managers.