Cover letters
Cover letters add context to your CV and allow you to sell your skills and experience to potential employers. To make the best of this opportunity discover how to write a cover letter and take a look at our examples for inspiration
What is a cover letter?
A cover letter is a document sent alongside your CV when applying for jobs. It acts as a personal introduction and helps to sell your application. A cover letter is necessary as it gives you the chance to explain to an employer why you're the best candidate for the job. You do this by highlighting relevant skills and experience; therefore you should always write your cover letter with the position you're applying for in mind.
Not to be confused with  personal statements for your CV , cover letters should complement your CV but not duplicate it. The general consensus among recruiters when it comes to the length of these documents is the shorter the better. Typically three to five short paragraphs, cover letters should not exceed one A4 page.
If sending electronically, put the text in the body of the email rather than as an attachment, to avoid it being detected by spam filters.
Applications should always include a cover letter unless the job advert instructs you differently.
How to write a cover letter
Before writing your cover letter it's important that you do your research. While reading the job description thoroughly is essential, it's often not enough. To help you craft a successful cover letter discover more about:
who will be reading your cover letter
the organisation and its culture
the industry it operates in and any relevant news
company competitors and market position.
the organisations goals over the next five years.
When writing your cover letter keep it brief, while making sure it emphasises your suitability for the job. It can be broken down into the following sections:
First paragraph  - The opening statement should set out why you're writing the letter. Begin by stating the position you're applying for, where you saw it advertised and when you are available to start.
Second paragraph  - Highlight relevant experience and demonstrate how your skills match the specific requirements of the job description. Summarise any additional strengths and explain how these could benefit the company.
Third paragraph  - Cover why you're suitable for the job, what attracted you to this type of work, why you're interested in working for the company and what you can offer the organisation. This is a good opportunity to show off your knowledge of the company.
Last paragraph  - Use the closing paragraph to round up your letter. Reiterate your interest in the role and indicate your desire for a personal interview. Now is the time to mention any unavailable dates.
Once finished read through the document and cut out any unnecessary words and sentences. Don't fill up space by repeating what's already covered in your CV. As a general rule only mention your current salary or salary expectations if the employer has specifically asked you to do so in the job description. If you're asked to include this information put it between the third and last paragraphs.
Unless the job advert states differently (for example, it may ask you to provide your CV and cover letter as a Word document) save with a .PDF file extension to make sure it can be opened and read on any machine. Windows PCs and Macs don't always work in harmony - Windows use a .docx file extension and Macs .pages but if the recruiter uses the opposite system they may not be able to open your file. Using a .PDF file extension should solve this.
If you need help with your CV take a look at how to write a CV .
How to address a cover letter
Always try and address your cover letter directly to the person who will be reading it. Bear in mind that you're more likely to receive a reply if you send it to the right person.
If you're struggling to find a named contact you can use a general greeting such as:
Dear Sir/Madam
Dear Hiring manager
Dear Human resources director.
However, general greetings should only be used once you have exhausted methods of finding a named contact.
How to sign off
How you sign off your cover letter depends on how you addressed it. If you include a named contact, sign off 'Yours sincerely'. If you use a general greeting, finish with 'Yours faithfully'.
Example cover letters
Sample cover letter  - Used to highlight your skills and experience and to express your suitability and passion for the job, cover letters are used to encourage recruiters to look at your CV. Attention to detail is crucial and spelling, grammar and formatting needs to be spot on. Take a look at our sample cover letter for inspiration on how to craft the perfect document.
Speculative cover letter  - These can sometimes be an effective method of creating an opportunity. To ensure that speculative cover letters are successful you'll need to do your research on the company you're applying to. Using our cover letter template, discover what to include in speculative applications.
Cover letter by a Masters graduate  - You probably embarked on a Masters to expand your subject knowledge, gain industry contacts and improve your job prospects but to really make it work you need to know how to sell your postgraduate qualification to employers.
Cover letter for a jobseeker with no experience  - It can be tough applying for a job with no experience but our example cover letter shows you how to promote yourself to an employer if you haven't got any directly related work experience.
Explaining a gap in your CV  - Knowing how to navigate around large gaps in your CV can be tricky but it's a mistake to try and gloss over them. Your cover letter is the perfect place to explain these gaps in your employment history to potential employers. Take a look at our sample cover letter to find out how to go about it.
Cover letter for changing career  - Find out how to explain a change of direction in our example cover letter for career changers. You'll need to cover why you want to change career (briefly - save the nitty-gritty for your interview) and relate your past experience and wealth of skills to the industry/job you're applying to.
Cover letter by an international graduate  - If you'd like to expand your horizons by working abroad, take a look at our cover letter of an international student applying for a job in the UK and apply these principles to the country of your choice.
Disclosing a disability  - Just like your gender, marital status and dependants your disability doesn't affect your ability to do a job and you're not legally required to disclose it on your CV or in your cover letter. However, if you would like to disclose a disability to outline any adjustments you may need, this sample cover letter will show you how.
Internship cover letter - To set yourself above the competition you need to successfully sell your relevant skills and experience while conveying your passion for the role. As well as explaining to employers what the opportunity could do for you you'll need to communicate what you could do for the company. Discover how to craft the perfect application for a formal internship with our internship cover letter template.
Apprenticeship cover letter - Apprenticeships are an increasingly popular route into work, as well as a great alternative to university. Find out how to apply for these roles with our apprenticeship cover letter example.
For inspiration and guidance on crafting a CV see example CVs .
5 tips for the perfect cover letter
With employers often receiving lots of applications for each vacancy, you need to ensure that your cover letter makes a lasting impression for the right reasons. Here are some tips to increase your chances of success:
Tailor to the organisation  - You should rewrite your cover letter every time you apply for a position in order to target the company. Sending out a generic letter for all applications rarely yields positive results and recruiters can spot your lack of time and effort from a mile away.
Format  - Presentation is important so you'll need to format your cover letter properly. Make sure the document is as uncluttered as possible, use the same font and size as you use in your CV and if you're sending it through the post or handing it in use good quality plain white paper to print it on.
Identify your USPs  - They're your unique selling points. Be positive about what you have to offer and clearly outline how your skills and experience meet those requested in the job description. Demonstrate why you're the perfect candidate.
Include examples  - Back up the claims in your cover letter with real evidence or examples that show how and when you've used your skills and experience.
If you're a student or recent graduate you can make an appointment with your university's careers and employability service to access further help when writing your cover letter. You'll be able to talk with specially-trained advisers, get advice on what to include and have a professional eye look over your application before sending.
To make sure you don't trip up read about the 5 things to avoid when writing a cover letter .
Find out more
Learn more about applying for jobs .
For those who've graduated and are ready to find work, explore the Office for Students' (OfS) Graduate employment and skills guide (2021).
How would you rate this page?
On a scale where 1 is dislike and 5 is like
Dislike 1 unhappy-very
Like 5 happy-very
Thank you for rating the page
We use cookies to collect information about how you use the National Careers Service. This information is used to make the website work as well as possible and improve our services.
You've accepted all cookies. You can change your cookie settings at any time.
beta Complete Ipsos MORI survey to give us your feedback about the service.
Careers advice
Cover letters
There is a problem
How to write a cover letter.
A cover letter introduces you to an employer and asks them to think about your application.
It's a short letter, usually 3 to 5 paragraphs long.
When to include a cover letter
You should always include a cover letter when you apply for a job using a CV.
You can write it as an email if you're applying online or print a copy to go with a paper application.
When writing a cover letter, let the employer know you're keen by showing that you've researched the company. Learn more about what they do through:
their website
recent news articles
talking to people you know who work there
Send it to the right person
It's important to try to address your cover letter to someone by name. Check you have the details of the person you need to send it to.
You'll need their name and preferred title. For example, 'Dr', 'Mr', 'Mrs', 'Ms', and their job title. You should also make sure you have the right company name and address, including postcode.
If you do not know their name
If the job advert does not include a name you can check the company website. Try to find details of the head of the department, head of human resources or a recruitment manager.
If you still cannot find a name, you can start your letter with 'Dear Sir or Madam'.
Introduction
Introduce yourself and explain how you found the advertised job. You can mention the job title, and reference number if there is one.
If you're asking about any job openings and not applying to a vacancy, tell them what sort of job you're looking for. Let the employer see how keen you are to work for them.
Show you're right for the job
Highlight the skills and experience you have that match what the employer is looking for.
Convince them that you're enthusiastic about working for them. Let them know you share their work values, culture and style.
Give extra information
If you have gaps in your employment history, you could talk about the skills you gained while you were out of work.
If you've mentioned on your CV that you have a disability, you might want to talk more about this in your cover letter. Organisations like Disability UK can give you advice on how to do this. You do not have to mention your disability at this stage if you prefer not to.
You can get more help with specialist advice on finding work if you have a disability.
Ending your cover letter
Thank the employer for considering your application. Let them know that they can get more details from your CV, and tell them you're looking forward to hearing from them.
Let them know how they can best contact you. Make sure your contact details are correct on both your cover letter and CV.
Yours sincerely or yours faithfully
If you know the name of the person you're writing to, you should end the letter with 'Yours sincerely'.
If you've addressed the letter 'Dear Sir or Madam', you should end the letter with 'Yours faithfully'.
Tips for writing a cover letter
When writing your cover letter, remember to:
write a new one for every job you apply for and make sure it's tailored to the company and the specific role
use the same font and size as you do for your CV, so it looks consistent
make sure the company name and recruiter's details are correct
use the right language and tone: keep it professional and match the keywords used by the employer in their job advert
show you've done your research into the job and the company
highlight your most relevant skills and experience to stand out from other applicants
back up any statements you make with facts and use the STAR method
double check spelling and grammar before you send it
keep a copy of your cover letter as they may ask you about it in an interview
Related content
How to write a CV
Completing application forms
Interview tips
Speak to an adviser
You can call 0800 100 900 or use webchat to speak to an adviser.
Our opening hours are:
8am to 8pm Monday to Friday
10am to 5pm Saturdays and bank holidays
closed Sundays, Christmas Day and New Year's Day
We're also closed on Saturday 6 May 2023 for the coronation of King Charles III.
Rate your experience
How satisfied are you with the website?
Search advice
What is a cover letter.
by Michael Cheary
Not sure how to sell your application? We've got you covered…
When it comes to finding a new job, cover letters are possibly the most underrated part of the whole application process. Mainly due to the fact that most of us aren't even 100% sure what they're actually for.
But a well written cover letter is the perfect way to set yourself apart and help sell your application, not to mention convince a recruiter you're the right person for the role.
To make sure you stop underestimating yours, here are a few things you should know about cover letters:
Free Cover Letter Template
Please enter a valid email address
message here
By clicking Submit, you accept our Terms & Conditions and consent to receive emails and career related topics. See our Privacy policy for details. Continue without submitting
A cover letter is a document you send with your CV (traditionally as the front cover).
However, it differs from a CV in that instead of being a written overview of your skills and experience, it's specifically written with the job you're applying for in mind – allowing you to highlight certain areas you think would make you right for the role.
What should a cover letter include?
Although cover letters are a lot less rigid than CVs, there are still some things you should always aim to include.
Here a few essential things you should aim to cover in your cover letter:
Your personal details (e.g. name, address, phone number)
The hiring manager's name (if you have it)
Where you found the vacancy
Why you're suitable for the job
What you can do for the company
Closing statements (including thanking the recruiter for their time)
Free cover letter template
How to write a cover letter
Why is a cover letter important?
To put it simply, your cover letter is the easiest and most effective way to stand out from the crowd.
It brings a something extra to the table when you apply for a job – the employer will learn more about you, your personality, what you actually want from the job and gain insight as to why you're applying.
And, as your CV is supposed to be short and sweet, your cover letter is the perfect way to elaborate on your achievements.
How should a cover letter be formatted?
Much like a CV, there is no one-size-fits-all format when it comes to writing a cover letter.
However, the layout will say a lot about your approach, and your overall attention to detail. For that reason, it definitely isn't something that should be underestimated.
To make sure what you write is logical, to the point and easy to read, here are some key rules to follow for your cover letter:
Be clear and concise
Keep paragraphs short and direct
Back up any statements you make with facts & figures
Choose a professional font
Check spelling and grammar
Use a template
Five things you need to stop doing on your cover letter
How long should a cover letter be?
Around half a page of A4 (one page maximum).
It should be a little more in-depth than your CV, but keep it punchy and to the point. Recruiters don't want your life story.
Do I have to have a cover letter?
You should always submit a cover letter with your CV. No exceptions.*
Not only does it show you're serious about the job you're applying for, it also gives you a chance to tailor your application to the role.
Do I need to include research in my cover letter?
Researching the company will definitely help your cause.
Of course, it's important not to go over the top and end up giving them a full history of their business, but don't be scared to throw in facts that are relevant.
They'll be impressed when they see that you've actually put a bit of time to one side so that you can learn about the company that you could potentially be working for.
Can I use a cover letter template?
Yes. Yes you can.
Luckily, we know where there are some pretty good ones…
Cover letter templates
*You know, unless you're specifically told not to. Then you're officially off the hook.
Still searching for your perfect position? Try our free cover letter template , or view all available jobs now
Sign up for more Career Advice
By clicking Submit you agree to the terms and conditions applicable to our service and acknowledge that your personal data will be used in accordance with our privacy policy and you will receive emails and communications about jobs and career related topics.
Latest Articles
4 ways the Reed.co.uk LGBTQ+ inclusion group supports our co-members
Top companies hiring March 2023
The top courses to help you get hired March 2023
Work experience courses: How to get started
Workplace words glossary: A dictionary of the most used slang words in the workplace
Top companies hiring February 2023
How to write a Cover Letter – Guide with Examples
Not every job application requires a cover letter, but every job application can benefit from one.
Along with a customised CV , which should include a strong personal profile, the cover letter lets you add specific information that puts you right at the heart of the job you are applying for. That means it's really important to get it right.
Writing a winning cover letter is a skill. If you're unsure what to include, our guide will help you:
What is a cover letter and why is it still important?
How to research and plan your cover letter.
The basic format of a good cover letter
How long should a cover letter be?
Address the hiring manager
Use the job description
How to market yourself in your cover letter
How to structure and write your cover letter, with examples
Use a 'cold' cover letter to approach a company you'd like to work for
How to send your cover letter
A cover or covering letter is a brief, single-page document that accompanies your CV when you apply for a job.
Its purpose is to introduce yourself and to highlight your key skills, particularly those that are relevant to the job you are applying for. It's your chance to showcase both your personality and suitability.
It's important to remember that the cover letter is independent of your CV – in other words, it shouldn't be just the same information presented differently. It needs to position you as the right person for the job by highlighting skills that you have that are essential for the role. For this reason, your cover letter should be tailored to every application.
Some recruiters will receive hundreds or even thousands of applications for a role, so your cover letter is your chance to stand out from the crowd and it's an essential component of the application process.
Download our cover letter template
"Failing to plan is planning to fail" is a saying attributed to Benjamin Franklin, and it's true. Planning is key to the success of any endeavour, and it's certainly true for your cover letter and your CV .
These are the important things you should research before you begin writing your cover letter:
Who will be receiving and reading your cover letter? This will likely depend on the size of the company doing the hiring – if it's a small organisation, it may well be the CEO or owner of the business. For a larger company, it will most likely be the hiring manager or the head of HR.
What skills and experience are listed in the job description? What skills do you have that this role calls for? Do you have other skills that you believe will be of benefit to the company and position? Put those in your cover letter and then detail why you think they're relevant and important.
The company and its culture. Any reputable company will have some form of online presence where you can do this research. If they don't have their own website (which is highly unlikely) then they will most certainly have some social presence: LinkedIn, Twitter, Facebook and Instagram are good places to check.
The company's competitors and market position. This information too can usually be found online. Some organisations have obvious competitors – Nike and Adidas, for example – but it won't always be this obvious. There are free trials available with tools such as Semrush , Ahrefs that can help you identify a company's competition.
The sector and any recent news or trends. Which sector or industry do they operate in? Do some online searches for news, using Google or any other search engine with a 'news' results tab.
The organisation's aims for the coming year and beyond. This information can be trickier to find. You could start on LinkedIn and search for key employees; those with CxO roles may well share goals, roadmaps and more on their profiles.
Building up a good body of information about both the company and its industry will help you tailor your cover letter for each company you apply to. It also shows your passion for the job and sector.
The basic format of a cover letter
Every cover letter you write should be tailored to the specific job role or company you're applying for, but there is a basic format to follow for every cover letter:
Paragraph one – The introduction
Paragraph two – The by-line
Paragraph three – Show your knowledge
Paragraph four – Conclusion
Brief, probably less than one side of A4 – 250-300 words maximum.
A cover letter is important but remember, it's an accompaniment to your CV , not your actual CV.
Address the hiring manager or recruiter
Just like your CV, every cover letter you submit should be written to match the job role you are applying for, and it should be comprehensive and, if possible, personalised:
Personalise it – find the name of the hiring manager or the person most likely to receive or read your application in the first instance. Addressing a named person shows that you're thorough and thoughtful in your approach. Sign off with "Yours sincerely".
If you don't have that information and can't specify a name – then start the letter with "Dear Sir or Madam" – but remember your grammar and sign off your letter with "Yours faithfully".
You should also avoid tired and clichéd buzzwords .
Use the job description to tailor your covering letter
This is possibly the most vital aspect of the cover letter. If you don't take the opportunity to state that you have the necessary skills and experience, you may as well not bother!
Detail your skills and provide examples of how you have used them in the past to succeed in your own goals and those of the company you were working for. Mirror some of the phrases used in the job requirements list.
You will most likely need to use different skills and examples for each cover letter, as each job role will require different skills and abilities.
Market yourself in your cover letter
A bit like your Personal Profile, your cover letter is your chance to sell yourself to the people doing the hiring. There are several good ways to sell yourself, and having done your research, they should be easy to include:
Demonstrate knowledge – of the role, the company, and the sector in which they operate
Outline your skills, qualifications and goals – any that are relevant to the role and company
Highlight your social and interpersonal skills – talk about the clubs and/or societies you are a member of, any volunteering you do – anything that shows your ideals and what you enjoy doing in your spare time
How to structure and write a cover letter
These days it's unusual for cover letters or CVs to be sent as physical copies, but digital correspondence should still be written in formal business language.
There are several ways to format a business letter, but these are the elements you must include:
Your address and contact details, including a telephone number (mobile or landline) and email address
The company's address
The opening greeting: Dear xyz
Here's how it might look:
[Date] [Your address line 1] [Address line 2] [Address line 3] [Your phone number and email] [Company name] [Company address line 1] [Company address line 2] Dear [Name or Sir or Madam ],
Cover letter paragraph 1: The introduction
The position you are interested in and why you are applying for it – a brief introductory passage that covers three things:
Why you're writing the letter
What job role you are applying for
How you found out about the job
Something like:
"I am writing to apply for the role of [job title] in response to an advert I saw on [name of job site]. Please find my CV attached."
Cover letter paragraph 2: The by-line
This paragraph should be all about you and detail the skills you possess that are relevant to the role, particularly those that have been identified in the job advert or description. Be careful not to reproduce your CV. Mirror phrases and skills that are mentioned in the job advert or description.
Find your perfect job
Your search did not match any jobs
Search suggestions:
Try more general keywords
Check your spelling
Replace abbreviations with the entire word
Cover letter paragraph 3: Show your knowledge
This is where you can demonstrate the research that you did before applying. Show that you know what sector they operate in and what they do, and demonstrate why you wish to work there, how you could make a difference, and how you align with the company's ideals, culture and core values.
In short: show that you're the perfect candidate!
Cover letter paragraph 4: Conclusion
Your cover letter, the masterpiece that it now is, should end with a clear call to action. You want to secure an interview for this position, so mention that and let them know when you're available for a callback or contact to arrange it. Don't be demanding, just be confident and clear. If you plan to follow up with a phone call, then let them know. If you're not comfortable doing this then end your letter with:
"I look forward to hearing from you."
Thank them for taking the time to read your letter, and sign off with:
"Yours sincerely [ or faithfully if you don't know their name ] , [Your Name]"
Use a covering letter as a speculative approach to a company you'd like to work for
Have you noticed a company that you'd really like to work for, but they're not currently advertising any open positions? In this case, a ' cold-contact cover letter ' makes a great speculative application letter. Here's what to include in that cover letter:
Address the letter formally – Try to get hold of the name of the hiring manager; check their website or call the main number and ask. If not, then address it as "Dear Sir or Madam". You could alternatively address it to the CEO or Managing Director – once they see it is a speculative application, they will probably pass it to the relevant person within the company.
Your reason for writing – As there is no vacancy that you are aware of, you should explain why you are writing and what attracted you to the company.
Mention any contacts – If a friend or acquaintance works at the company and has suggested or agreed that you should apply, then mention them by name and job title.
Detail your skills and experience – The body of the speculative application should highlight your skills and experiences and provide examples of how you have used them in previous jobs. Then state once more why you're interested in working for the company; talk about the sector or industry they operate in and show that you have done your research.
Say what you would like – Which area or department of the company are you interested in? Where would you like to work – sales, marketing, front-of-house, for example?
Conclusion – Close the cover letter by thanking them for their time and expressing your interest in hearing from them about any job vacancies that might arise.
Remember, each speculative cover letter should be unique.
Send your cover letter
Because you are almost always going to be sending your cover letter online, we recommend that you attach it to your email in a .pdf format. This way, any computer will be able to view the file, and all your formatting will be preserved.
If you need to send your cover letter as the actual body text of your email, your approach will need to be slightly different. First, make sure you format the subject line of your email like so:
Application for [Job Title] – [Your Name]
If you were given a reference number, include that in the subject line as well. Once you've done that, it's time to think about the layout of your letter. The paragraphs can be the same as an original cover letter, but you can remove the addresses, date and signature.
If you're applying for a job via a job board, you can sometimes afford to scale down your cover letter to its key components.
Check out this example cover letter:
Hi [Name], I am interested in applying for the current vacancy you have for a [job title]. In my current role as [role title] with [company name], I am responsible for [insert relevant experience relating to job advert] but am currently looking to make a step up into a more challenging role with a reputable company who can offer career growth. I am currently on a notice period of [notice period] and can interview immediately. Kind regards, [Name] [Phone number] [Email]
By following these covering letter guidelines and examples you'll be ahead of many other applicants applying for roles, and one step nearer to securing an interview.
Try to have fun with it – we wish you the best of luck!
Upload your CV
Related Career Advice articles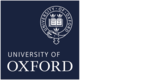 Cover Letters
A cover letter introduces and markets you effectively by complementing your CV.
A cover letter introduces and markets you effectively by complementing your CV. It tells your story by highlighting your relevant strengths and motivation for the person and organisation you are writing to, rather than listing all the things that can already be seen on your CV.
Always take the opportunity to submit a cover letter if you are given the chance.
The cover letter gives you scope to showcase what interests and drives you, and your enthusiasm for an organisation and the role. You can use it to align yourself with the organisation's strengths, values and culture, and highlight in a targeted way your knowledge and strongest, most relevant skills for the position.
The content and style are up to you, but a logical and engaging structure is key. Below are some guidelines.
How to Write Cover Letters
Try to sound professional yet conversational, rather than wordy or too formal. Write in clear, concise English – take care not to drown the reader with your detail and avoid jargon they may not understand.  The Plain English Campaign  has some good guidance on improving your writing style.
Set it out like a business letter. Brevity adds power; aim for no longer than side of A4 in length. An exception is if the job has a person specification consisting of a detailed list of skills, and selection is based on applicants demonstrating in this letter that they have them all. In that case you can exceed one page – but remember that being concise and relevant is still important!
Introduction
Introduce yourself and explain why you are writing. If you are responding to an advertisement, state where you saw it. This tells the recruiter why they are reading the letter, and it gives them feedback on which of their advertising sources are working. You need to think about how you would like to introduce yourself; it could be that you mention the course you are studying and when you plan to finish it along with your place of study.
Why this job?
Explain why you are interested in the job and the organisation. Tailor the letter to the organisation and job description and make it implicit that you have not sent out multiple copies of the same letter to different employers. Try to say something original about the organisation: don't just repeat the text from their publicity material.
Draw on your research, especially what you have learnt from speaking with their staff (e.g. while meeting them at a fair or event, or during work shadowing/experience) as this will demonstrate an awareness and understanding of them that goes beyond the corporate website. Be specific about why the position is particularly attractive for you, and back this up with evidence from your past, or by linking this to your overall career plans, and what you find exciting about this sector.
Explain why you are well-suited to the position. Refer to the relevant skills, experience and knowledge you have and match what you say to the requirements outlined in the job description. Tell your story and highlight key evidence so that you are building on your CV, but not using exactly the same phrases. Make sure you read our guidance on  demonstrating you fit the job criteria  for more advice.
Even if you think that this position is out of reach, your job is to convince the recruiter that you are qualified enough and able to do the job. Focus on your accomplishments and the transferable skills that are relevant to the role. State explicitly how you match the job criteria – don't expect the person reading your letter to infer your skills or experiences for themselves. In other words, show don't tell!
Support your claims by referring to examples that are already detailed in your CV. You can make a stronger, more credible case by linking different experiences that highlight similar skills or competences. For example:
You first demonstrated your organisational skills by creating (an event) at school, and you  have developed them further by raising (£xx) at last year's fundraiser and, most recently, by leading (another event) for your society attended by (number) of people.
The role (applied for) would allow you to use your passion for helping others, which has driven your success as college welfare officer and the personal sense of achievement gained from working as a peer counsellor.
Reiterate your desire to join the organisation and end on a 'look forward to hearing from you' statement, followed by 'Yours sincerely' if writing to a named individual, and 'Yours faithfully' if you have not been able to find a named contact. Type your name, but also don't forget to sign the letter if you are printing it out.
Write to a named person if you possibly can - rather than 'To Whom It May Concern'.
If you have not been able to find a named contact, you could use 'Dear Recruitment Manager' or 'Dear Recruiter'. 
Check your spelling and get someone else to read it over.
Check that it says clearly what you want it to say.  Are there any sections that are hard to read or follow? If yes, try to simplify the language, avoid jargon, use shorter sentences or take out that section completely.
Make the letter different each time. If you insert another company name, does the letter still read the same? If so, try to tailor your cover letter more.
Don't start every sentence with "I".
Give evidence for all your claims.
Be enthusiastic and interested.
Don't repeat your whole CV.
It's normal to find cover letters tricky to write. Give yourself plenty of time before the application deadline to redraft.
A careers adviser at the Careers Service can give you feedback on the content and structure of your cover letter and CV, and advise you on how best to target particular sectors – write one first, book an appointment on CareerConnect  and ask a careers adviser for feedback.
Academic Cover Letters and Statements
Academic cover letters.
Academic cover letters vary in length, purpose, content and tone. Each job application requires a new, distinct letter.
For applications that require additional research or teaching statements, there is no point repeating these points in a cover letter – here, one page is enough (brief personal introduction, delighted to apply, please find enclosed X, Y, Z documents).
Other applications ask for a CV and a cover letter only, in which case the letter will need to be longer and require more detail. Others ask explicitly for this detail in the form of a supporting statement that sets out how you fulfil the job criteria. Aim for a maximum length of two pages, though for roles at associate professor level and above it may extend to 3-5 pages. In all cases it is important to use the space effectively and show that you can prioritise according to what they are looking for.
In all cases:
Your letter is a piece of academic writing – you need a strong argument and empirical evidence
Write for the non-expert to prove that you can communicate well
Make sure you sound confident by using a tone that is collegial (rather than like a junior talking to a senior)
Demonstrate your insight into what the recruiting department is doing in areas of research and teaching, and say what you would bring to these areas from your work so far.
Give quantifiable evidence of teaching, research and funding success where possible.
Teaching Statements
What is a teaching statement and why do you need one.
When making an academic job application, you may be asked for a teaching statement (sometimes referred to as a 'philosophy of teaching statement'). These statements may also be requested of candidates for grant applications or teaching awards.
A teaching statement is a narrative that describes:
How you teach
Why you teach the way you do
How you know if you are an effective teacher, and how you know that your students are learning.
The rationale behind a teaching statement is to:
Demonstrate that you have been reflective and purposeful about your teaching. This means showing an understanding of the teaching process and your experience of this
Communicate your goals as an instructor, and your corresponding actions in the laboratory, classroom, or other teaching setting.
Format and style of a Teaching Statement
There is no required content or format for a teaching statement because they are personal in nature, but they are generally 1-2 pages, and written in the first person. The statement will include teaching strategies and methods to help readers 'see' you in a lab, lecture hall, or other teaching setting. The teaching statement is, in essence, a writing sample, and should be written with the audience in mind (i.e. the search committee for the institution(s) to which you are applying). This means that, like a cover letter, your teaching statement should be tailored for presentation to different audiences.
Articulating your teaching philosophy
Consider your experiences as both teacher and learner, and always keep your subject at the forefront. Consider all opportunities that you have previously had to teach, mentor, or guide, and determine instances that were both successful and perhaps not so successful. Understanding why and how learning happens is an important part of your teaching philosophy.
Here are some general areas to focus on in your teaching statement:
Goals : Convey your teaching goals. What would you like students to get out of your courses? What matters most to you in teaching and why?
Strategies : List effective teaching strategies. How will you realise your goals? What obstacles exist to student learning and how do you help students overcome them?
Evidence : Specific examples of your teaching experience are powerful in a teaching statement. Provide evidence that your students have learned (or not) in the past.
Research Statements
Some applications ask for a short research statement. This is your opportunity to propose a research plan and show how this builds on your current expertise and achievements. It forms the basis for discussions and your presentation if you are invited for interview.
Remember to:
Tailor each statement to the particular role you are applying for
Make sure there are clear links between your proposal and the work of the recruiting institution
Write about your research experience stating the aims, achievements, relevant techniques and your responsibilities for each project
Write as much (within the word limit) about your planned research and its contribution to the department, and to society more broadly
Invest time and ask for feedback from your supervisor/principal investigator or colleagues.
Tips for Junior Research Fellowship or JRF Applications
Read the job description carefully to understand what is prioritised by the recruiting College or institution(s) beyond furthering your research.  If there are additional responsibilities such as outreach, mentoring, expanding or fostering academic networks, you will need to provide evidence of your interest and experience in these areas, as well as statements about how you would fulfil these roles when in post.
Try to meet current junior research fellowship (JRF) holders to gain further insight into what the role entails on a daily basis and what is expected by senior colleagues.
Show how your research contributes to, extends and/or maximises the impact of other work going on in the university. Then state why the JRF would enable you to further these in specific ways.
Give prominence to your publications (and those in progress):
use headings in your publications list to draw attention to journal articles (above book chapters), and to distinguish policy papers from expert reviews and public commentaries.
consider adding an impact factor or HI index metrics to journal publications (even if these are not high for junior stage publications they show an awareness of their importance).
Outline how you intend to participate in knowledge exchange and public engagement within your fellowship. These activities are now recognised as significant components of academic life.
Give prominence to your grant-writing experience and partnerships or work with people or organisations outside the university.
Look at  Vitae's Research Developer Framework  to identify any other academic-related competencies that you could demonstrate in your application (particularly project-management, leadership, developing innovative partnerships/strategic thinking).
Have your application reviewed by a careers adviser by booking a short discussion appointment on CareerConnect . 
Our Resources
Example cover letters.
Sample cover letter
Sample cover letter for management consultancy
Sample cover letter for voluntary organisation
Sample speculative cover letter   (see speculative applications)
Sample cover letter for first lectureship, Arts and Humanities
Vitae  for examples and advice relating to academic cover letters
Related pages
Demonstrate You Fit the Job Criteria
Application Forms
External Resources
External websites with guidance and examples.
TARGETjobs: Cover letter essentials
Prospects: Cover Letters
Artificial Intelligence (AI) generators and other paid-for services
A growing number of websites offer AI-generated cover letters, either for free or for a fee. There are also numerous organisations offering to write your cover letters for a fee. We believe that if you follow the advice above and come for a (free) cover letter review at the Careers Service as part of a 20-minute 1:1 appointment, you will get the best service for you. 
CareerConnect EVENTS
RELATED NEWS
Looking for more?
Check the CareerConnect platform for all our upcoming events and opportunities, book appointments, find jobs and internships, and more.
Login to CareerConnect
Popular links
Oxford Guide to Careers 2023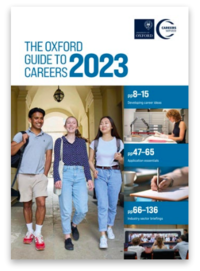 Sectors & Occupations
See a Careers Adviser
Connect with us
Follow us on    LinkedIn
Follow us on    Facebook
Follow us on    Twitter
Follow us on    Instagram
Follow us on    YouTube
What is a cover letter and why are they important?
Download your Job Applicant Toolkit
Want more tips on navigating your job search and landing your dream role? 
Is your CV updated and ready to go?
 Submit today to become discoverable to all our live roles.
Related articles
This website has app functionality. Add it to your home screen for fast access and offline features.
SUGGESTED TOPICS
The Magazine
Most Popular
Newsletters
Managing Yourself
Managing Teams
Work-life Balance
The Big Idea
Data & Visuals
Reading Lists
Case Selections
HBR Learning
Topic Feeds
Account Settings
Email Preferences
How to Write a Cover Letter
Advice for tackling one of the toughest parts of the job-hunting process.
Perhaps the most challenging part of the job application process is writing an effective cover letter. And yes, you should send one. Even if only one in two cover letters gets read, that's still a 50% chance that including one could help you. Before you start writing, find out more about the company and the specific job you want. Next, catch the attention of the hiring manager or recruiter with a strong opening line. If you have a personal connection with the company or someone who works there, mention it in the first sentence or two, and try to address your letter to someone directly. Hiring managers are looking for people who can help them solve problems, so show that you know what the company does and some of the challenges it faces. Then explain how your experience has equipped you to meet those needs. If the online application doesn't allow you to submit a cover letter, use the format you're given to demonstrate your ability to do the job and your enthusiasm for the role.
No one likes job hunting. Scouring through online job listings, spiffing up your résumé , prepping for grueling interviews — none of it is fun. For many, the most challenging part of the process is writing an effective cover letter. There's so much conflicting advice out there, it's hard to know where to start. Do you even need one, especially if you're applying through an online system?
What the Experts Say
The answer is almost always yes. Sure, there will be times when you're submitting an application online and you may not be able to include one, but whenever possible, send one, says Jodi Glickman, a communications expert and author of Great on the Job . "It's your best chance of getting the attention of the HR person or hiring manager and an important opportunity to distinguish yourself from everyone else." And in a tight job market, setting yourself apart is critical, says John Lees, a UK-based career strategist and author of Knockout CV . Still, as anyone who's ever written a cover letter knows, it's not easy to do well. Here are some tips to help.
Do your research first.
Before you start writing, find out more about the company and the specific job you want. Of course, you should carefully read the job description, but also peruse the company's website, its executives' Twitter feeds, and employee profiles on LinkedIn. This research will help you customize your cover letter, since you shouldn't send a generic one. It'll also help you decide on the right tone. "Think about the culture of the organization you're applying to," advises Glickman. "If it's a creative agency, like a design shop, you might take more risks, but if it's a more conservative organization, like a bank, you may hold back."
If at all possible, reach out to the hiring manager or someone else you know at the company before writing your cover letter, advises Lees. You can send an email or a LinkedIn message "asking a smart question about the job." That way you can start your letter by referencing the interaction. You might say, "Thanks for the helpful conversation last week" or "I recently spoke to so-and-so at your company." Of course, it's not always possible to contact someone — or you may not get a response. That's OK. It's still worth a try.
Focus it on the future.
While your résumé is meant to be a look back at your experience and where you've been, the cover letter should focus on the future and what you want to do, says Glickman. "It can be helpful to think of it as the bridge between the past and the future that explains what you hope to do next and why." Because of the pandemic there is less of an expectation that you'll be applying for a job that you've done before. "There are millions of people who are making career changes — voluntarily or involuntarily — and need to pivot and rethink how their skill set relates to a different role or industry," says Glickman. You can use your cover letter to explain the shift you're making, perhaps from hospitality to marketing, for example. Think of it as an opportunity to sell your transferrable skills .
Open strong.
"People typically write themselves into the letter with 'I'm applying for X job that I saw in Y place.' That's a waste," says Lees. Instead, lead with a strong opening sentence . "Start with the punch line — why this job is exciting to you and what you bring to the table," says Glickman. For example, you might write, "I'm an environmental fundraising professional with more than 15 years of experience looking for an opportunity to apply my skills in new ways, and I'd love to bring my expertise and enthusiasm to your growing development team." Then you can include a sentence or two about your background and your relevant experience, but don't rehash your résumé.
Read more about
How to Write a Resume That Stands Out
Chances are the hiring manager or recruiter is reading a stack of these, so you want to catch their attention. But don't try to be funny. "Humor can often fall flat or sound self-regarding," says Lees. Stay away from common platitudes, too. "Say something direct and dynamic, such as 'Let me draw your attention to two reasons why I'd be a great addition to your team.'"
If you have a personal connection with the company or someone who works there, also mention it in the first sentence or two. And always address your letter to someone directly. "With social media, it's often possible to find the name of a hiring manager," says Glickman.
Emphasize your personal value.
Hiring managers are looking for people who can help them solve problems. Drawing on the research you did earlier, show that you know what the company does and some of the challenges it faces. These don't need to be specific but you might mention how the industry has been affected by the pandemic. For example, you might write, "A lot of health care companies are overwhelmed with the need to provide high-quality care while protecting the health and safety of their staff." Then talk about how your experience has equipped you to meet those needs; perhaps explain how you solved a similar problem in the past or share a relevant accomplishment. You want to provide evidence of the things that set you apart.
Lees points out that there are two skills that are relevant to almost any job right now: adaptability and the ability to learn quickly. If you have brief examples that demonstrate these skills, include those. For example, if you supported your team in the shift to remote work, describe how you did that and what capabilities you drew on.
Convey enthusiasm.
"When you don't get hired, it's usually not because of a lack of skills," says Glickman. "It's because people didn't believe your story, that you wanted the job, or that you knew what you were getting into." Hiring managers are going to go with the candidate who has made it seem like this is their dream job. So make it clear why you want the position . "Enthusiasm conveys personality," Lees adds. He suggests writing something like "I'd love to work for your company. Who wouldn't? You're the industry leader, setting standards that others only follow." Don't bother applying if you're not excited about some aspect of the company or role.
Watch the tone.
At the same time, don't go overboard with the flattery or say anything you don't mean. Authenticity is crucial. "Even if you've been out of work for months, and would take any job at this point, you want to avoid sounding desperate ," says Lees. You don't want your tone to undermine your message, so be professional and mature. A good rule of thumb is to put yourself in the shoes of the hiring manager and think about "the kind of language that the hiring manager would use with one of the company's customers." Of course, it can be hard to discern your own tone in writing, so you may need to ask someone to review a draft (which is always a good idea anyway — see advice below). Lees says that he often cuts outs "anything that sounds like desperation" when he's reviewing letters for clients.
Keep it short.
Much of the advice out there says to keep it under a page. But both Glickman and Lees say even shorter is better. "Most cover letters I see are too long," says Lees. "It should be brief enough that someone can read it at a glance." You do have to cover a lot of ground — but you should do it succinctly. This is where asking a friend, former colleague, or mentor to review your letter can be helpful. Ask them to read through it and point out places where you can cut.
Get feedback.
In fact, it's a great idea to share your cover letter with a few people, says Lees. Rather than sending it off and asking, "What do you think?" be specific about the kind of feedback you want. In particular, request two things. First, ask your friend if it's clear what your main point is. What's the story you're telling? Are they able to summarize it? Second, ask them what's wrong with the letter. "Other people are more attuned to desperation, overselling, over-modesty, and underselling," says Lees, and they should be able to point out places where the tone is off.
When you can't submit a cover letter.
Many companies now use online application systems that don't allow for a cover letter. You may be able to figure out how to include one in the same document as your résumé, but that's not a guarantee, especially because some systems only allow for data to be entered into specific boxes. In these cases, use the format you're given to demonstrate your ability to do the job and your enthusiasm for the role. If possible, you may try to find someone to whom you can send a brief follow-up email highlighting a few key points about your application.
Principles to Remember
Have a strong opening statement that makes clear why you want the job and what you bring to the table.
Be succinct — a hiring manager should be able to read your letter at a glance.
Share an accomplishment that shows you can address the challenges the employer is facing.
Try to be funny — too often it falls flat.
Send a generic cover letter — customize each one for the specific job.
Go overboard with flattery — be professional and mature.
Advice in Practice
Case study #1: demonstrate an understanding of what the company needs..
Michele Sommers, the vice president of HR for the Boys & Girls Village, a nonprofit in Connecticut, recently posted a job for a recruiting and training specialist. "I was looking for someone with a strong recruiting background who could do everything from sourcing candidates to onboarding new hires," she says. She also wanted the person to hit the ground running. "We're a small team and I can't afford to train someone," she says.
More than 100 candidates applied for the job. The organization's online application system doesn't allow for cover letter attachments, but one of the applicants, Heidi (not her real name), sent a follow-up email after submitting her résumé. "And it's a good thing she did, because she would've been weeded out otherwise," Michele says.
Heidi's résumé made her look like a "job hopper" — very short stints at each previous employer. Michele assumed she was a poor performer who kept getting fired. She was also the only candidate who didn't have a four-year college degree.
But Heidi's email caught Michele's eye. First off, it was professional. Heidi stated clearly that she was writing to double-check that her application had been received. She went on to explain how she had gotten Michele's name and information (through her husband's boss, who was on the board) and her personal connection to Boys & Girls Village (her father-in-law had done some work with the organization).
Further Reading
Stand Out in Your Interview
What really stood out to Michele, though, was Heidi's understanding of the group and the challenges it was facing. She'd done her research and "listed some things she would do or already had done that would help us address those needs," says Michele.
"The personality and passion she conveyed in the cover letter came through during her phone screening," Michele says. Heidi ended up being more than qualified for the job. "I wanted this role to be bigger from the get-go, but I didn't think that was possible. When I met her, I knew we could expand it." Three weeks later Michele offered Heidi the job and she accepted.
Case Study #2: Catch their attention.
Over the past four years, Emily Sernaker applied for multiple positions at the International Rescue Committee (IRC). She never gave up. With each application, she sent a personalized cover letter. "I wanted my cover letter to highlight my qualifications, creative thinking, and genuine respect for the organization," she says.
Sarah Vania, the organization's regional HR director, says that Emily's letters caught her attention, especially because they included several video links that showed the results of Emily's advocacy and fundraising work at other organizations. Emily explains, "I had prior experience advocating for former child soldiers, human trafficking survivors, vulnerable women, and displaced persons. It's one thing to make statements in a cover letter, like 'I can make a pitch, I am a creative person, I am thoughtful,' but showing these qualities seemed like a better way of convincing the recruiter that the statements were true."
This is what Emily wrote to Sarah about the video:
Here is a short video about my story with activism. The nonprofit organization Invisible Children made it for a youth conference I spoke at this year. It is about four minutes. As you'll see from the video, I've had a lot of success as a student fundraiser, raising over $200,000 for Invisible Children. I've since gone on to work as a consultant for Wellspring International and have recently concluded my studies as a Rotary International Ambassadorial Scholar.
In each of the cover letters, Emily also made clear how much she wanted to work for IRC. "To convey enthusiasm is a vulnerable thing to do and can come off as naivete, but, when it came down to it, my enthusiasm for the organization was genuine and expressing it felt right," she says.
This is how Emily conveyed her interest in working for IRC:
You should also know that I have a sincere appreciation of the IRC. I have enjoyed learning about your programs and have personally visited your New York headquarters, the San Diego New Roots farm, the We Can Be Heroes exhibit, and the Half the Sky exhibit in Los Angeles. The IRC is my top choice and I believe I would be a valuable addition to your fundraising team.
Emily learned throughout the process that the organization had hundreds of applicants for each position and it was extremely competitive. "I appreciated that I wouldn't be the best for every opening but also remained firm that I did have a significant contribution to make," she says. Eventually, Emily's persistence paid off. She was hired as a temporary external relations coordinator, and four months later she moved into a permanent role.
Editor's note: The author updated this article, which was originally written in 2014, to reflect the latest advice from the experts and the reality of job-seeking during the pandemic.
Amy Gallo is a contributing editor at Harvard Business Review, cohost of the Women at Work podcast , and the author of two books: Getting Along: How to Work with Anyone (Even Difficult People) and the HBR Guide to Dealing with Conflict . She writes and speaks about workplace dynamics. Watch her TEDx talk on conflict and follow her on LinkedIn . amyegallo
Partner Center
How to Write a Cover Letter | 10 Steps to Follow
There are several elements that need to be included in any cover letter. When you know how to write a cover letter properly, you will be able to do it again for any new job applications that you might make. Just follow these simple steps:
Start with your name and postal address . These contact details should be in the top right-hand corner of the cover letter. Include your email address and telephone number as means of contacting you.
Write the date of your letter underneath your contact details.
Add the contact details of your addressee . Start these details on the next line of your cover letter, but on the left-hand side of the paper. Along with the job title, write down the name of the person you are writing to.
Add the job title of the addressee .
Add the company name and address. Again, this should be on the left-hand side of the page.
Address your readers . Leave a line below the contact details then write, "Dear Mrs. Jones," or whatever the right name might be. If this is unknown, then, "Dear Sir or Madam," will suffice.
Add the job reference . Before you start the body of the letter, add any reference that has been given for the job application, for example, "Re: Engineering Trainee, Eastern Division" or " Ref – HR/004."
Introduce your CV in two or three short paragraphs.
End and sign your letter . In most cases end with, "Yours faithfully" and then your name. Leave a big enough gap so that you can add your signature, whether it is electronic or hand-written.
End your letter informally only in the case where you know the individual you are writing to, perhaps because you are making an internal application within your organisation. In these cases, you can sign off with, "Yours sincerely,"
What to include in a cover letter
Say you are submitting your CV and application form in the main body of your cover letter .
Don´t cover everything in your CV. This tends to create the unwanted impression that you are merely repeating yourself. It is best to highlight one or two points from your CV if they are especially pertinent to the job you are applying for.
Keep the letter simple. One sentence is fine if you can say all that you want to in only a few words. If you need to progress to a second paragraph, include a line break. This avoids any large, lengthy text passages and makes the letter easier to read.
Upload your cover letter with Monster.
Remember that your cover letter is the first thing that a potential employer will look at when considering your application. Dedicate the time and effort into getting it right and you will have taken your first step towards a new job!
Most Helpful In Cover Letters
How Long Should a Cover Letter Be? Tips to Achieve the Right Length
By Monster Contributor
What Is a Cover Letter Meant to Say?
Recent graduate cover letter examples, do employers actually read cover letters, customer service cover letter example.