Teach Early Years
Teach Primary
Teach Secondary
Technology & Innovation
Advertise With Us
Free Reports
Have You Seen
Learning & Development
A Unique Child
Enabling Environments
Positive Relationships
Nursery Management
Home > Learning & Development
Learning and Development
Maths problem-solving activities for Early Years settings
Written By: Judith Dancer
Subject: Maths
Share this:
Critical thinking doesn't have to be a daunting prospect. There are simple, effective and exciting ways to encourage children's mathematical investigation and exploration, says Judith Dancer…
Maths is a subject many adults lack confidence in. Having struggled with it at school they often avoid it, wherever possible, when grown up.
But if maths seems scary for some people, then problem solving in mathematics can cause even more anxiety. There is no 'safety net' of knowing the 'correct answer' beforehand as problem solving lends itself to investigation and exploration with lots of possible tangents.
Understandably this is often the area of maths where many practitioners feel least confident, and where young children, who are not restrained by right answers, feel the most enthused and animated.
The non-statutory Development Matters Guidance , as part of 'creating and thinking critically' in the Characteristics of Effective Learning, identifies that practitioners need to observe how a child is learning, noting how a child is:
● thinking of ideas;
● finding ways to solve problems;
● finding new ways to do things;
● making links and noticing patterns in their experience;
● making predictions;
● testing their ideas;
● developing ideas of grouping, sequences, cause and effect;
● planning, making decisions about how to approach a task, solve a problem and reach a goal;
● checking how well their activities are going;
● changing strategy as needed;
● reviewing how well the approach worked.
All of these elements are, at one time or another, part of the problem identifying and solving process – although not at the same time and in the same problem.
Role of the adult
Problem solving in mathematics for young children involves them understanding and using two kinds of maths:
● Maths knowledge – learning and applying an aspect of maths such as counting, calculating or measuring.
● Maths thinking skills – reasoning, predicting, talking the problem through, making connections, generalising, identifying patterns and finding solutions.
The best maths problems for children are the ones that they identify themselves – they will be enthused, fascinated and more engaged in these 'real', meaningful problems.
Children need opportunities to problem solve together. As they play, they will often find their own mathematical problems.
One of the key roles of practitioners is to provide time, space and support for children. We need to develop situations and provide opportunities in which children can refine their problem-solving skills and apply their mathematical knowledge.
You can effectively support children's developing problem-solving strategies through:
● Modelling maths talk and discussion – language is part of maths learning because talking problems through is vital. Children need to hear specific mathematical vocabulary in context. You can promote discussion through the use of comments, enabling statements and open- ended questions.
● Providing hands-on problem solving activities across all areas of the setting – children learn maths through all their experiences and need frequent opportunities to take part in creative and engaging experiences. Maths doesn't just happen in the maths learning zone!
● Identifying potential maths learning indoors and outdoors – providing rich and diverse open-ended resources that children can use in a number of different ways to support their own learning. It is important to include natural and everyday objects and items that have captured children's imaginations, including popular culture.
Problem solving possibilities
Spell it out.
This experience gives children lots of opportunities to explore calculating, mark making, categorising and decisions about how to approach a task.
What you need to provide:
● Assorted containers filled with natural materials such as leaves, pebbles, gravel, conkers, twigs, shells, fir cones, mud, sand and some 'treasure' – sequins, gold nuggets, jewels and glitter.
● Bottles and jugs of water, large mixing bowls, cups, a 'cauldron', small bottles, spoons and ladles.
● Cloaks and wizard hats.
● Laminated 'spells' – e.g. "To make a disappearing spell, mix 2 smooth pebbles, 2 gold nuggets, 4 fir cones, a pinch of sparkle dust, 3 cups of water".
● Writing frameworks for children's own spell recipes, with sparkly marker pens and a shiny 'Spell Book' to stick these in and temporary mark-making opportunities such as chalk on slate.
The important thing with open-ended problem-solving experiences like this is to observe, wait and listen and then, if appropriate, join in as a co-player with children, following their play themes.
So if children are mixing potions, note how children sort or categorise the objects, and the strategies they use to solve problems – what happens if they want eight pebbles and they run out? What do they do next?
When supporting children's problem solving, you need to develop a wide range of strategies and 'dip into' these appropriately. Rather than asking questions, it is often more effective to make comments about what you can see – e.g. "Wow, it looks as though there is too much potion for that bottle".
Acting as a co-player offers lots of opportunities to model mathematical behaviours – e.g. reading recipes for potions and spells out loud, focusing on the numbers – one feather, three shells…
Going, going, gone
We all know that children will engage more fully when involved in experiences that fascinate them. If a particular group has a real passion for cars and trucks, consider introducing problem-solving opportunities that extend this interest.
This activity offers opportunities for classifying, sorting, counting, adding, subtracting, among many other things.
● Some unfamiliar trucks and cars and some old favourites – ensure these include metal, plastic and wooden vehicles that can be sorted in different ways.
● Masking tape and scissors.
● Sticky labels and markers.
Mark out some parking lots on a smooth floor, or huge piece of paper (lining paper is great for this), using masking tape. Line the vehicles up around the edge of the floor area.
Encourage one child to select two vehicles that have something the same about them. Ask the child, "What is the same about them?". When the children have agreed what is the same – e.g. size, materials, colour, lorries or racing cars – the child selects a 'parking lot' to put the vehicles in. So this first parking lot could be for 'red vehicles'.
Another child chooses two more vehicles that have something the same – do they belong in the same 'parking lot', or a different parking lot? E.g. these vehicles could both be racing cars.
What happens when a specific vehicle could belong in both lots? E.g. it could belong in the set of red vehicles and also belongs in the set of racing cars. Support the children as they discuss the vehicles, make new 'parking lots' with masking tape, and create labels for the groups, if they choose.
It's really important to observe the strategies the children use – where appropriate, ask the children to explain what they are doing and why.
If necessary, introduce and model the use of the vocabulary 'the same as' and 'different from'. Follow children's discussions and interests – if they start talking about registration plates, consider making car number plates for all the wheeled toys outdoors, with the children.
Do the children know the format of registration plates? Can you take photos of cars you can see in the local environment?
Camping out
Constructing camps and dens outdoors is a good way to give children the opportunity to be involved in lots of problem-solving experiences and construction skills learning. This experience offers opportunities for using the language of position, shape and space, and finding solutions to practical problems.
● Materials to construct a tent or den such as sheets, curtains, poles, clips, string.
● Rucksacks, water bottles, compass and maps.
● Oven shelf and bricks to build a campfire or barbecue.
● Buckets and bowls and water for washing up.
Encourage the children to explore the resources and decide which materials they need to build the camp, and suggest they source extra resources as they are needed.
Talk with the children about the best place to make a den or erect a tent and barbecue. During the discussion, model the use of positional words and phrases.
Follow children's play themes – this could include going on a scavenger hunt collecting stones, twigs and leaves and going back to the campsite to sort them out.
Encourage children to try different solutions to the practical problems they identify, and use a running commentary on what is happening without providing the solution to the problem.
Look for opportunities to develop children's mathematical reasoning skills by making comments such as, "I wonder why Rafit chose that box to go on the top of his den."
If the children are familiar with traditional tales, you could extend this activity by laying a crumb trail round the outdoor area for children to follow. Make sure that there is something exciting at the end of the trail – it could be a large dinosaur sitting in a puddle, or a bear in a 'cave'.
Children rarely have opportunities to investigate objects that are really heavy. Sometimes they have two objects and are asked the question, "Which one is heavy?" when both objects are actually light.
This experience gives children the chance to explore really heavy things and explore measures (weight) as well as cooperating and finding new ways to do things.
● A 'building site' in the outdoor area – include hard hats, builders' buckets, small buckets, shovels, spades, water, sand, pebbles, gravel, guttering, building blocks, huge cardboard boxes and fabric (this could be on a tarpaulin).
● Some distance away, builders' buckets filled with damp sand and large gravel.
● Bucket balances and bathroom scales.
With an open-ended activity such as this, it is even more important to observe, wait and listen as the children explore the building site and the buckets full of sand and gravel.
Listen to the discussions the children have about moving the sand and the gravel to the building site. What language do they use?
Note the strategies they use when they can't lift the large buckets – who empties some of the sand into smaller buckets? Who works together collaboratively to move the full bucket? Does anyone introduce another strategy, for example, finding a wheelbarrow or pull-along truck?
Where and when appropriate, join in the children's play as a co-player. You could act in role as a customer or new builder: "How can I get all this sand into my car?"; "How much sand and gravel do we need to make the cement for the foundations?".
Extend children's learning by modelling the language of weight: heavy, heavier than, heaviest, light, lighter than, lightest; about the same weight as; as heavy as; balance; weigh.
Judith Dancer is an author, consultant and trainer specialising in communication and language and mathematics. She is co-author, with Carole Skinner, of Foundations of Mathematics – An active approach to number, shape and measures in the Early Years .
You may also be interested in...
Great ways to support communication, language and literacy
How to provide outstanding learning in the outdoors
Award winners announced
Subscribe to Our Newsletter
I agree to the Terms & Conditions and Privacy & Cookies Policy.

How TickiT products fire children's imagination to inspire learning

Teach road safety with Brake's free Beep Beep! Day resources

Metacognition: Being and becoming a learner

Get advice on addressing racial inequity with HFL Education's online conference
View all Top Products

Naughty Bus

I'm Me!
Recommended for you....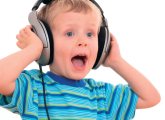 Learning With Audio Resources in Early Years Settings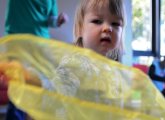 IT'S OFFICIAL: Music Makes You Feel Good!
Language development – Advice on supporting children in Early Years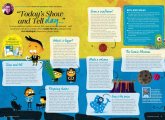 Early Years Activities Inspired by Rob Biddulph's 'Show and Tell'
Editors picks

Maths Problem Solving activities
Problem Solving
Mathematical Problem Solving in the Early Years
Low Threshold High Ceiling - an Introduction
What's All the Talking About?
Group-worthy Tasks and Their Potential to Support Children to Develop Independent Problem-solving Skills
Developing the Classroom Culture: Using the Dotty Six Activity as a Springboard for Investigation
Register for our mailing list
Arts & Music
English Language Arts
World Language
Social Studies - History
Holidays / Seasonal
Independent Work Packet
Easel by TPT
Google Apps
Interactive resources you can assign in your digital classroom from TPT.
Easel Activities
Easel Assessments
Unlock access to 4 million resources — at no cost to you — with a school-funded subscription..
back to school math problem solving
All Formats
Resource types, all resource types, results for back to school math problem solving.
Price (Ascending)
Most Recent
PBL Math Problem Solving Project - Back to School Shopping - Print and Digital
Also included in:  PBL Problem Solving Math Projects - Low Prep Math Tasks - Print and Digital
2nd Grade Word Problems - Math Crafts BUNDLE - Back to School
September Word Problem of the Day: 5th Grade Daily Math Problem Solving Practice
Math Bell Ringer Journal for Entire School Year: Grades 6-12 Back to School
Back to School Math | Problem Solving and Critical Thinking
Back to School Math Logic Puzzles | Early Finishers Activities Enrichment
Also included in:  Math Logic Puzzles | St. Patrick's Day | Early Finishers Activities Enrichment
End of the Year Math Project
Also included in:  Seasonal Math Projects BUNDLE | Digital and Printable
5th Grade September Math, Daily Problem Solving Word Problems (Multi-Step)
Also included in:  5th Grade Daily Math Problem Solving , 290 Yearlong Multi-Step Word Problems
Back to School Fraction Math Word Problem Task Cards
Also included in:  Fraction & Mixed Number Operations Bundle - paper & digital
Back to School Math Activities and Problem Solving Mega Pack
3rd Grade Math Word Problem of the Day | September Math Problem Solving Bundle
Back To School Math Activities 6th Grade
Also included in:  Math Worksheets 6th Grade BUNDLE
Back To School Math Activities 8th Grade
Also included in:  Math Worksheets 8th Grade BUNDLE
Back To School Math Logic Problems Printable & Digital
Also included in:  Back to School Math Center Bundle
Back to School Math Activity | 7th 8th Grade Algebra 1 Middle School Mystery
Also included in:  Algebra 1 Activity Bundle CCSS and TEKS Aligned Mysteries
Back to School Math Review Word Problem Review Problem Solving Task Cards
Also included in:  4th Grade Math Word Problems Task Cards Worksheets Bundle Math Problem Solving
Back to School Math Activities for 2nd Grade
Also included in:  2nd Grade Back to School Reading and Math
Back to School Math Riddles
Multiplication and Division CSI Detective Math Mystery The Missing Teacher
Also included in:  CSI Math Mystery Detective Bundle with Time, Roman Numerals and Multiplication
4th Grade Math Word Problem of the Day | September Math Problem Solving Bundle
Back to School Math Activities - All About Me Math for Beginning of the Year
Also included in:  Back to School Math Activities, All About Me, & Beginning of Year Challenges
Back to School Math Get to Know You Statistics Unit & Graphing Unit - 3 weeks
Back to School Math Activities | Math Escape Room Challenge
Also included in:  Math Escape Rooms 4th Grade and 5th Grade Bundle NO LOCKS REQUIRED
5th Grade Math Word Problem of the Day | August Math Problem Solving Bundle
TPT empowers educators to teach at their best.
We're Hiring
Help & FAQ
Terms of Service
Trademark & Copyright
Privacy Policy
Student Privacy Policy
Keep in Touch!
Are you getting the free resources, updates, and special offers we send out every week in our teacher newsletter?
STEM Ambassadors
STEM Community
ITE and governors
ENTHUSE Partnerships
Helping those that need it most
Invest in schools
Benefits and impact
Our supporters
Build your STEM Ambassadors
Become a STEM Ambassador
Request a STEM Ambassador
Partner information
Training and support
STEM Ambassador Hubs
Working with community groups
Search icon
Join the STEM Community
Problem Solving
 A selection of resources containing a wide range of open-ended tasks, practical tasks, investigations and real life problems, to support investigative work and problem solving in primary mathematics.
Problem Solving in Primary Maths - the Session
Quality Assured Category: Mathematics Publisher: Teachers TV
In this programme shows a group of four upper Key Stage Two children working on a challenging problem; looking at the interior and exterior angles of polygons and how they relate to the number of sides. The problem requires the children to listen to each other and to work together co-operatively. The two boys and two girls are closely observed as they consider how to tackle the problem, make mistakes, get stuck and arrive at the "eureka" moment. They organise the data they collect and are then able to spot patterns and relate them to the original problem to find a formula to work out the exterior angle of any polygon. At the end of the session the children report back to Mark, explaining how they arrived at the solution, an important part of the problem solving process.
In a  second video  two maths experts discuss some of the challenges of teaching problem solving. This includes how and at what stage to introduce problem solving strategies and the appropriate moment to intervene when children find tasks difficult. They also discuss how problem solving in the curriculum also helps to develop life skills.
Cards for Cubes: Problem Solving Activities for Young Children
Quality Assured Category: Mathematics Publisher: Claire Publications
This book provides a series of problem solving activities involving cubes. The tasks start simply and progress to more complicated activities so could be used for different ages within Key Stages One and Two depending on ability. The first task is a challenge to create a camel with 50 cubes that doesn't fall over. Different characters are introduced throughout the book and challenges set to create various animals, monsters and structures using different numbers of cubes. Problems are set to incorporate different areas of mathematical problem solving they are: using maths, number, algebra and measure.
Problem solving with EYFS, Key Stage One and Key Stage Two children
Quality Assured Category: Computing Publisher: Department for Education
These three resources, from the National Strategies, focus on solving problems.
  Logic problems and puzzles  identifies the strategies children may use and the learning approaches teachers can plan to teach problem solving. There are two lessons for each age group.
Finding all possibilities focuses on one particular strategy, finding all possibilities. Other resources that would enhance the problem solving process are listed, these include practical apparatus, the use of ICT and in particular Interactive Teaching Programs .
Finding rules and describing patterns focuses on problems that fall into the category 'patterns and relationships'. There are seven activities across the year groups. Each activity includes objectives, learning outcomes, resources, vocabulary and prior knowledge required. Each lesson is structured with a main teaching activity, drawing together and a plenary, including probing questions.
Primary mathematics classroom resources
Quality Assured Collection Category: Mathematics Publisher: Association of Teachers of Mathematics
This selection of 5 resources is a mixture of problem-solving tasks, open-ended tasks, games and puzzles designed to develop students' understanding and application of mathematics.
Thinking for Ourselves: These activities, from the Association of Teachers of Mathematics (ATM) publication 'Thinking for Ourselves', provide a variety of contexts in which students are encouraged to think for themselves. Activity 1: In the bag – More or less requires students to record how many more or less cubes in total...
8 Days a Week: The resource consists of eight questions, one for each day of the week and one extra. The questions explore odd numbers, sequences, prime numbers, fractions, multiplication and division.
Number Picnic: The problems make ideal starter activities
Matchstick Problems: Contains two activities concentrating upon the process of counting and spotting patterns. Uses id eas about the properties of number and the use of knowledge and reasoning to work out the rules.
Colours: Use logic, thinking skills and organisational skills to decide which information is useful and which is irrelevant in order to find the solution.
GAIM Activities: Practical Problems
Quality Assured Category: Mathematics Publisher: Nelson Thornes
Designed for secondary learners, but could also be used to enrich the learning of upper primary children, looking for a challenge. These are open-ended tasks encourage children to apply and develop mathematical knowledge, skills and understanding and to integrate these in order to make decisions and draw conclusions.
Examples include:
*Every Second Counts - Using transport timetables, maps and knowledge of speeds to plan a route leading as far away from school as possible in one hour.
*Beach Guest House - Booking guests into appropriate rooms in a hotel.
*Cemetery Maths - Collecting relevant data from a visit to a local graveyard or a cemetery for testing a hypothesis.
*Design a Table - Involving diagrams, measurements, scale.
Go Further with Investigations
Quality Assured Category: Mathematics Publisher: Collins Educational
A collection of 40 investigations designed for use with the whole class or smaller groups. It is aimed at upper KS2 but some activities may be adapted for use with more able children in lower KS2. It covers different curriculum areas of mathematics.
Starting Investigations
The forty student investigations in this book are non-sequential and focus mainly on the mathematical topics of addition, subtraction, number, shape and colour patterns, and money.
The apparatus required for each investigation is given on the student sheets and generally include items such as dice, counters, number cards and rods. The sheets are written using as few words as possible in order to enable students to begin working with the minimum of reading.
NRICH Primary Activities
Explore the NRICH primary tasks which aim to enrich the mathematical experiences of all learners. Lots of whole class open ended investigations and problem solving tasks. These tasks really get children thinking!
Mathematical reasoning: activities for developing thinking skills
Quality Assured Category: Mathematics Publisher: SMILE
Problem Solving 2
Reasoning about numbers, with challenges and simplifications.
Quality Assured Category: Mathematics Publisher: Department for Education
Need help? Open
What our subscribers say...
How to videos
Create new account
Reset your password
What are two-step and multi-step problems?
A word problem is a few sentences describing a 'real-life' scenario where a problem needs to be solved by way of a mathematical calculation .
Word or story problems are seen as a crucial part of learning in the primary curriculum, because they require children to apply their knowledge of various different concepts to 'real-life' scenarios. This is why teachers try to include word problems in their maths lessons as often as possible.
Word problems also help children to familiarise themselves with mathematical language and terms such as: fewer, altogether, difference, more, share, multiply, subtract, equal, reduced, etc.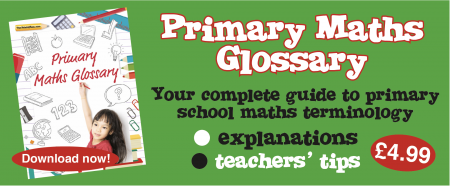 Word problems: two-step problems in KS2
A two-step problem is a word problem that requires two operations to solve it , for example:
I buy a magazine costing 83p and a pencil costing 45p. I pay with a voucher that gives me 20p off the things I am buying. How much do I spend?
In this case, the first operation would be addition (83p + 45p = £1.28).
The second operation is subtraction (£1.28 - 20p = £1.08). 
Children first start to tackle two-step problems in Year 3.
In Year 4, children will continue to come across two-step problems, for example:
I buy 30 plums. I give 1/5 of these to my friend. She eats 3 of the plums I have given her. How many plums does she have left?
So the first operation is division (30 ÷ 5 = 6)...
...and the second operation is subtraction (6 - 3 = 3).
A two-step problem that might be given in Year 4 is:
I buy 4 sandwiches at £3.26 each. I am then given a £2.50 discount because I have a voucher. How much do I spend altogether?
Here, the first operation is to multiply £3.26 by 4 (3.26 x 4 = 13.04). They could do this using the grid method or by short multiplication. 
The second operation is then to subtract £2.50 from this amount using  column subtraction (13.04 - 2.50 = 10.54).
In Year 5, children start to carry out two-step problems involving decimals , percentages and fractions . They may come across problems similar to the following:
Karen has a jug with 0.8 litres of juice in it. She pours equal amounts into 4 different cups. One her friends drinks the juice in one of the cups. How much juice is left?
Here, they could convert the 0.8 litres to 800ml...
...then divide it by 4 to make 200ml.
They could then work out 800ml minus 200ml, which equals 600ml or 0.6 litres.
If a child was confident in working with decimals, they might work out 0.8 ÷ 4 = 0.2, then 0.8 - 0.2 = 0.6.

Word problems: multi-step problems in KS2
In Year 6 , children have to solve multi-step problems , which means a problem that has more than two steps . 
They might be given the following problem:  
Who gets the best deal?
Here a child would need to work out 20 x 45p, which equals £9...
...then subtract £1.50 from this, which equals £7.50.
They would then need to work out 20 x 50p, which equals £10...
...and then work out that 10% of £10 is £1...
... and finally take this away from £10, which equals £9.
Therefore Becky gets the better deal!
More like this
If you're seeing this message, it means we're having trouble loading external resources on our website.
If you're behind a web filter, please make sure that the domains *.kastatic.org and *.kasandbox.org are unblocked.
To log in and use all the features of Khan Academy, please enable JavaScript in your browser.
Early math review
Kindergarten, basic geometry and measurement, pre-algebra, algebra basics, high school geometry, trigonometry, statistics and probability, high school statistics, ap®︎/college statistics, college algebra, precalculus, differential calculus, integral calculus, ap®︎/college calculus ab, ap®︎/college calculus bc, multivariable calculus, differential equations, linear algebra, 6th grade (illustrative mathematics), 7th grade (illustrative mathematics), 8th grade (illustrative mathematics), 3rd grade (eureka math/engageny), 4th grade (eureka math/engageny), 5th grade (eureka math/engageny), 6th grade (eureka math/engageny), 7th grade (eureka math/engageny), 8th grade (eureka math/engageny), algebra 1 (eureka math/engageny), geometry (eureka math/engageny), algebra 2 (eureka math/engageny), precalculus (eureka math/engageny), 3rd grade foundations (eureka math/engageny), 4th grade foundations (eureka math/engageny), 5th grade foundations (eureka math/engageny), 6th grade foundations (eureka math/engageny), 7th grade foundations (eureka math/engageny), 8th grade foundations (eureka math/engageny), integrated math 1, integrated math 2, integrated math 3, arithmetic (all content), algebra (all content), geometry (all content), get ready for 3rd grade, get ready for 4th grade, get ready for 5th grade, get ready for 6th grade, get ready for 7th grade, get ready for 8th grade, get ready for algebra 1, get ready for geometry, get ready for algebra 2, get ready for precalculus, map recommended practice, get ready for ap® calculus, get ready for ap® statistics, algebra 2 (fl b.e.s.t.), grade 6 math (fl b.e.s.t.), grade 7 math (fl b.e.s.t.), geometry (fl b.e.s.t.), algebra 1 (fl b.e.s.t.), grade 8 math (fl b.e.s.t.), high school math (india), middle school math (india).