WHITNEY D. WALTER
PowerPoint Vs. Slide Deck, Slide Deck Meaning & More Simple Terms
Whitney D. Walter
Introduction
The terms "PowerPoint" and "slide deck" are thrown around a lot in the business world. So much so that you might be wondering if they mean the same thing or if there is something inherently different between the two.
The most significant distinction between a PowerPoint and a deck is that a "deck" is simply a collection of slides, whereas the term "PowerPoint" often refers to the final presentation which may be delivered in the form of a speech, video, or other format.
Here are a few examples of how a PowerPoint presentation can be used:
How do you make a good slide deck in powerpoint, what is a slide deck called in google slides, what is microsoft powerpoint.
Let's start with the basics. Microsoft PowerPoint is a digital presentation tool. It's a software application that allows users to share information and ideas with others.
Creating an informational slideshow to share with colleagues or clients. This might include information about a new product, project details, or company updates.
Developing a presentation to deliver at a conference or other professional event. This could include sharing research findings, pitching a business idea, or promoting a new initiative.
Creating an educational resource, such as a lesson plan or study guide. This might include slides with information about a topic, along with accompanying questions or activities.
Designing a sales deck to use when meeting with potential customers or clients. This could include slides outlining the features and benefits of a product or service.
PowerPoint presentations can be created using a variety of methods, including importing images, adding text, and inserting multimedia content.
Anatomy of a PowerPoint
What is a PowerPoint presentation?
You can think of a PowerPoint presentation as a vehicle to share information with others. Some people refer to a presentation as the act of actually presenting a slide deck. This can be in the form of a recorded slideshow, speech, or another delivery method.
Others may refer to presentations simply as the completed Powerpoint deck.
A typical PowerPoint presentation consists of a series of slides, each of which can contain text , images, and other multimedia content. PowerPoint also offers a variety of features, such as animations and transitions, that can help to make your presentation more engaging.
What is a PowerPoint slide deck?
A slide deck is simply a collection of slides. It can be created using PowerPoint or any other presentation software application, like Google Slides.
However, a key difference between a PowerPoint presentation and a slide deck is that a slide deck is not necessarily intended to be presented in a linear fashion. Instead, a slide deck can be used as a reference tool or resource, or it can be presented in a non-linear fashion, such as through an interactive website or app.
Why is it called a slide deck?
At this point, you might be wondering "But why are PowerPoints called decks?". The term "slide deck" is derived from the old days of presentations when slides were physical transparencies that were loaded into a carousel and projected onto a screen.
These physical slides would be shuffled around to create the presentation, much like a deck of cards. Thus, the term "slide deck" was born.
In modern times, slide decks are usually presented electronically, either as a PowerPoint presentation or as a PDF. However, the term slide deck has stuck and is still used to refer to a presentation, even though there may not be any physical slides involved.
Why should you use PowerPoint slide decks?
A slide deck is an important tool for any presenter. It allows you to organize your thoughts and present them in a visually appealing way.
A well-designed slide deck can engage your audience and help you deliver your message effectively.
Is a deck the same as a PowerPoint?
Honestly, you will hear the terms "deck", "presentation", and "PowerPoint" used interchangeably in business settings.
The key difference between a presentation and a deck is that a deck is a collection of slides and a PowerPoint presentation could be given in the form of a speech, video, or other formats.
What is a PowerPoint slide?
A PowerPoint slide is a digital version of a traditional slide that is used to convey information during a presentation.
Unlike a traditional slide, which is typically created using a physical projector and an overhead transparency, a PowerPoint slide is created using software such as Microsoft PowerPoint or Apple Keynote. PowerPoint slides can be shared electronically with others via email or through
Simply put, consider each slide to be a digital page in your overall story.
What is the difference between a slide and a slide deck?
A slide is an individual page in a presentation deck while a slide deck is an entire presentation.
Each slide typically contains one main idea that contributes to the overall message presented with the slide deck.
At this point, you might be wondering how to make a good slide deck.
Here are a few quick tips:
Start with a strong title slide that will grab attention and set the tone for the rest of the presentation.
Be sure to include an agenda slide so your audience knows what to expect during the presentation. This helps with audience engagement.
Use clean slide designs that are easy to read and understand.
Try to limit each slide to one main point. Use images and graphics to support these points and tell the story.
End with a strong conclusion that recaps what you covered, includes a call-to-action, provides relevant resources, and leaves your audience with a positive impression.
Creating a great slide deck takes time and effort, but it's worth it. A well-designed slide deck can help you deliver a powerful presentation that will inform your audience and inspire them to take action.
Other Frequently Asked Questions
What's the difference between a slide deck and a slide show.
A slide deck is a collection of slides that are typically used to give a presentation, while a slide show is may include media like images and video instead of traditional slides.
Slide decks are often created using PowerPoint or other presentation software, while slide shows can be created using a multitude of other multimedia programs.
There are many similarities between slide decks and slide shows, but there are also some important differences.
One key difference between slide decks and slide shows is that slide decks are usually static, while slide shows are often dynamic.
This means that slide decks typically don't change much from one presentation to the next, while slide shows can be changed or customized for each individual presentation.
Slide decks are also usually shorter than slide shows, and they typically only include the most important information.
What's the difference between a slide deck and pitch deck?
As we discussed, a slide deck is a collection of slides. The topic of these slides can be nearly anything under the sun.
A pitch deck is also a collection of multiple slides but the main difference is that all the slides are meant to serve a very specific business-related purpose.
The main idea behind pitch decks is typically to gain interest from investors. This is done by showcasing the potential of your business idea and/or product.
So while a slide deck can be about anything, a pitch deck will always cover information that will be of interest to potential business stakeholders.
The term "slide deck" is also used in reference to other presentation software like Google Slides and Apple's Keynote .
Now that you know the difference between a PowerPoint presentation and a slide deck, you know that they are powerful tools that can be used to deliver effective presentations and engage your audience.
What tips do you have for creating effective slide decks? How have you used slide decks in your own presentations or business communications? Leave a comment and let me know!
Whitney is a recognized Professional Development Expert, professional speaker, and the founder of Harness Your Power. She holds a Master's in Business Administration from Florida State University and a Microsoft PowerPoint Specialist certification. She has been featured in Yahoo Finance, AOL, Authority Magazine, Business Insider, Fox and more. Read more.
Similar Posts
How to Reduce Text on Your PowerPoint Slides
The human brain is a beautiful thing. We can recall distant memories, harness deductive reasoning, and empathize with our fellow humans in a matter of seconds. The funny thing is… It's also an "ooh squirrel" type of thing. If we find ourselves listening to or looking at something less than interesting we can very quickly…
Everything You Need To Know: Add Fonts to PowerPoint
Microsoft PowerPoint has been the classic go-to for creating all sorts of presentations – whether you're a business professional presenting to potential clients or just a university student presenting a project. PowerPoint boasts a number of customizations, so you are able to create a presentation exactly the way you want – from an extensive list…
How Using Images in Your PowerPoint Can Keep Your Audience Awake
Before we get into how using images in your PowerPoint can keep your audience awake, I have a confession to make. I've been guilty of falling asleep during meetings. Ok, don't look at me like that! I'm sure I'm not the first person to doze off in the middle of a monthly business review. Be…
Solved: How to Add Slide Numbers in PowerPoint
This article provides a step-by-step guide for how to add slide numbers to PowerPoint, as well as how to format and remove slide numbers.
Answered! How To Compress A Video In PowerPoint
Including video and audio files to your PowerPoint is a great way to add interest and excitement to your presentation. It can also help to engage your audience and keep their attention focused on your message. By adding video, you can also add another layer of information and meaning to your presentation. But if you've…
Tips for Quick Slide Design
"I'm not creative at all" is one of the most common complaints I hear when discussing PowerPoint design. There's a misconception going around that you need to be Michelangelo to create good-looking presentations. The ironic thing is that you don't need to create works of art to make an impact and drive your audience to…
Privacy Overview
Unsupported browser
This site was designed for modern browsers and tested with Internet Explorer version 10 and later.
It may not look or work correctly on your browser.
What Is a PowerPoint Slide Deck? (PPT Presentations for 2022)
When you've got to give a big slide deck presentation, it can be a bit daunting to get started. You might already be feeling nervous about speaking in front of a crowd. Or you could be running short on preparation time.
A PowerPoint slide deck can help!
And don't forget to prepare those speaking aids or slides! Having a visual to go along with your presentation is usually expected by an audience.
That's why we use  Microsoft PowerPoint  to build out slide decks easily. You can use a PowerPoint ga-analytics#sendElementsClickEvent">slide deck template from Envato Elements to build one quickly. We'll learn how to do just that in this tutorial.
Download Our Free PDF eBook on Making Great Presentations
We want to make sure you know about this resource which will help you write, design, and deliver the perfect presentation. Download our Free eBook:  The Complete Guide to Making Great Presentations .
Now, let's dive into learning how to build PowerPoint slide decks.
What Is a PowerPoint Slide Deck?
A PowerPoint  slide deck  is a collection of slides that are in the same presentation. You'll hear "slide deck" used somewhat interchangeably with "presentation." Like a deck of cards, each slide is a key part of the overall package.
 "Slide deck" and "presentation" are sometimes used interchangeably. For example, you'll frequently see the term "deck" used when it comes to pitching your company or startup . 
Presentations can be supported with a slide deck. You'll approach building that PowerPoint deck differently based on the type of slide deck presentation. But the fact remains that slides are a helpful supporting tool when presenting. 
Save lots of time and make a great visual slide deck presentation by using a professional ga-analytics#sendElementsClickEvent"> PowerPoint slide deck design  from Envato Elements.
PowerPoint has a bad reputation for being a tool that presenters lean on. While your slides should aid your presentation, they shouldn't contain every word you say. It should be used as a tool to enhance your presentation. 
What Is a PowerPoint PPT Slide?
If a slide deck is a collection of slides, then what is a PPT slide? Slide decks are made up of individual slides. Each slide brings something new to the table. A collection of slides comes together to build a successful PowerPoint presentation.
Think of a slide as an individual card in a deck. No matter what card game you're playing, every card has a role. You can't win a hand of poker or rummy without bringing many cards together. And you can't build a successful slide deck presentation with an individual PPT slide.
Building a PowerPoint marketing plan is much easier when you use a pre-built template. Let's learn more about the tips and skills you can use to reduce the work in building your next marketing plan.
5 Quick Tips for Making Better PowerPoint Slide Decks
To help you build an engaging presentation we have outlined five quick tips that you can put in place:
1. Reduce the Content on Each Slide
Less is more when it comes to presentations. Start by opening up the slide deck and then find ways to reduce the content by half. That could mean removing entire slides, reducing the number of text bullet points, or removing multimedia from each slide.
We've got the tendency to overcrowd slide decks with content. We often write a presentation while preparing the slide deck at the same time. In doing so, we run the risk of using the presentation file as an overcrowded note pad. 
A PowerPoint slide deck should only be the most important points of the presentation. Why show the points that you'll be speaking aloud in writing as well? There's no need for redundancy.
2. Build Each Slide in Phased Introductions
When you cut to a new slide, it can be a mistake to show everything at once. The same idea as the prior tip applies: the less you show, the better chance that your audience has of actually digesting the information .
Cutting to a slide with everything already showing is the fastest way to lose the audience's attention. As soon as you cut to a slide that has a wall of text, you'll lose the audience's attention. 
In the example below, there are basically four content blocks surrounding the center. Instead of showing them all at once, I'll use animations to bring them on in groups. 
To build your slides, introduce them in stages. You can use PowerPoint animations  to bring parts of the slide in stages. Instead of showing the entire slide contents, try phasing in various parts of it using animations. Don't show an entire text box. Instead, bring each bullet point on with a single mouse click. This will help to hold the audience's attention.
If you want to learn more about animating elements of your PowerPoint slides, check out the tutorial below. You don't have to use eye-popping and sophisticated animations to introduce your slide's elements.
3. Content First, Style Later
When you're preparing a slide deck, the content of the presentation is your number one priority.
Instead of starting off in PowerPoint, start off with pen and paper. Write the content and structure of the PowerPoint presentation deck first. Then you can add the supportive visuals and slides.
There's plenty more to learn when it comes to building supportive PowerPoint presentation decks. Make sure to check out Cassie McDaniel's tutorial that features 22 tips for building out great decks:
4. Use Illustrations & Graphics to Explain
You can explain everything in text boxes, but your audience is sure to zone out and lose focus quickly. Instead, it helps to use charts and graphs that can help you translate ideas into graphics.
Check out the two tutorials below to learn more about building engaging visuals for your audience.
5. Let the Conversation Continue
A slide deck presentation is a chance to grab an audience's attention. The last thing you want to do is let the presentation be the last point of contact with your audience.
That's why I  always  recommend that your presentation include a contact or follow-up slide. Using a slide that showcases your social media or simply asks the audience to get in touch is a great way to take the next step with your business.
What Types of Presentation Can You Give?
Every presentation is different. There are many types of presentations that you can give to make an impact on an audience. Here are the categories that I tend to think of presentations as spanning:
Persuasive . Presentations that are designed to change the mind of the audience.
Decision-driven . The purpose of these presentations are to provide a recommendation or path forward in a situation or project. You will often find these in the corporate world. 
Introductory . An introductory presentation is designed to be the first point of contact. This showcases your business and work to potential clientele.
informative (educational) . Informative presentations are really geared around showing knowledge or new ideas to an audience.
Before you even open PowerPoint, you should understand what type of presentation that you're giving. This will help smooth out the writing process and give you a clear goal to aim for. 
How to Build a Slide Deck Quickly
For any creative project, you can cut many hours out of your work if you avoid recreating the wheel. In other words, don't build slides from scratch. Use a ga-analytics#sendElementsClickEvent">presentation deck template  from Envato Elements to get a head start.
Best of all: you can customize these presentation deck templates in five quick steps. Let's learn how.
We'll use the ga-analytics#sendElementsClickEvent">Visionare PowerPoint Presentation from Envato Elements in this mini-tutorial.
Let's get started:
1. Pick Out Slides to Edit
Think about how to make a slide deck support your message. Remember, slides are a visual aid, not a presentation by themselves. Choose only slides that support what you're already discussing.
In PowerPoint, find Slide Sorter on the View tab. From here, click and drag to reorder slides in the deck. Hold Shift and click on unwanted slides, then press Delete . Start editing by clicking Normal back on the View tab.
2. Add Custom Text
Custom text is a key part of how to create a slide deck fast. Templates like this have text placeholders already built-in. To edit, click and drag to highlight any block of text. 
Then, simply start typing (or paste in words from elsewhere). It's that simple. Repeat throughout the presentation deck as needed.
3. Add Images
How to create a slide deck that inspires audiences: it's a common question. One of the best ways is to build an illustrated deck. Image placeholders make it a breeze. 
Simply browse to an image stored on your computer. Drag it over the placeholder and drop it into place. PowerPoint will import and scale the photo to fit perfectly.
4. Change Object Colors
Changing object colors on your presentation deck has several advantages. It lets you add contrast or share your brand's special colors. Click on any object to get started. 
On the Home tab, find Shape Format , then choose Shape Fill . A color chooser menu opens, where you can click to preview (and apply) any color you want.
5. Delete Unwanted Objects
Pre-built presentation decks include all kinds of content. But keep in mind, you don't have to use all of it! 
To build cleaner slides, you can click on images, text boxes, and other items to select them. Then, press Delete on your keyboard. It's a helpful way to ensure templates always work for you.
Learn more about customizing PowerPoint template designs (or read on for more great tutorial resources): 
Top 5 Design Trends For PowerPoint Slide Decks In 2021
It's important to present modern designs in your PowerPoint slide decks. This will give your presentation the best possible chance of succeeding. To help you stay on top of modern design trends, we've got a list of the top five design trends of 2021:
1. Add Space
Add space around the different elements on your slides is an excellent way to add a modern feel. To help create this modern look, try to reduce the number of elements on your slides. This will allow you to add space to your slides that looks natural. 
2. Layer, Layer, & Layer
Layering your presentation deck designs will give your slides a more professional look. Layering the different elements on your slides will add a sense of depth. This helps create an eye catching design. Try using various color blocked shapes as the base layer and then layer on your text and images. 
3. Use Simple Fonts
Simple and easy to read fonts will instantly give your presentation deck a modern feel. Sans Serif type fonts are going to give your slides a clean look. Be sure to choose the appropriate font sizes as well. Having headings and body text make for a visually appealing slide design. 
4. Include High Quality Images
Including high quality images is a must if you want to feature a modern looking design that'll deliver. Envato Elements has a wide variety of high-quality images. You can use these images for your presentation decks. Lean towards bigger image sizes on your slides. 
5. Use a Simple Color Scheme
Simple color schemes work best for presentation decks. Picking two or three colors is plenty to deliver a trendy looking presentation. Adding more colors can make the design seem disconnected. Try using one main highlight color throughout your slides. 
Looking for even more templates? Don't miss out on the next section where we cover even more presentation templates that you can download.
Discover More Top Selling Microsoft PowerPoint Presentation Decks
Still haven't found the perfect PowerPoint slide deck for your upcoming presentation? Don't worry! There are plenty of best-selling PowerPoint presentation decks to download. Check out the articles below for more great presentation deck templates:
Now let's look at the differences between Envato Elements and GraphicRiver. 
Where to Find the Best PowerPoint Templates in 2021 (Envato Elements vs GraphicRiver)
For any creative project, you can cut many hours out of your work if you avoid recreating the wheel. Instead of drawing each slide design from scratch, use a premium PowerPoint template.
Here's how I think about it: when you've got to give a presentation, you've got a limited amount of time to prepare. Why spend it building slides from scratch?
You've seen two marketplaces that offer solutions as you learn ga-analytics#sendElementsClickEvent">how to create a slide deck . So, which one is right for you? Let's compare:
1. Key Benefits of Envato Elements
Envato Elements   is a subscription-based service that's truly tailor-made for creatives. Elements includes more than 500 ga-analytics#sendElementsClickEvent">PowerPoint slide deck templates.  This allows you to skip the design process.
That's not all that Elements has to offer. You also have access to stock photos, graphics, and more. These types of creative assets are the perfect complement to a presentation.  You don't have to buy these files one at a time. Instead, grab them all with a single subscription to Elements.
2. Key Benefits of GraphicRiver (& Envato Market)
GraphicRiver is the top choice for pay-as-you-go marketplaces. It's remarkable just how many digital assets are inside the library.
When you need a single ga-analytics#sendMarketClickEvent">presentation deck template, then head over to GraphicRiver. It's a quick and efficient way to get the designs you need for a presentation.
Your Choice (What's Right for You?)
Envato Elements is the best choice if you're learning how to create a slide deck. The freedom to experiment is priceless.
Even if all you only download PowerPoint presentation templates, it's worth the subscription. You can keep using the files you've downloaded even if you decide to stop subscribing to Elements thanks to the licensing agreements. ga-analytics#sendElementsClickEvent"> Sign up for Envato Elements now .
Or   just grab a single ga-analytics#sendMarketClickEvent">presentation deck template on Envato Market. It's a cost-effective way to start quickly.
Check out these  ga-analytics#sendElementsClickEvent"> top PowerPoint slide deck themes  that you can use for a head start on designing your presentation:
5 Top Presentation Deck Templates from Envato Elements (For 2021 Slides)
Envato Elements has thousands of ga-analytics#sendElementsClickEvent">presentation deck templates ready for you. Here are five top designs trending now:
1. ga-analytics#sendElementsClickEvent">Coftofee - PowerPoint Template  
When you consider how to create a slide deck, it pays to think about your message. A flexible template is a great choice because it gives you a lot of creative power. Coftofee delivers just that, with 150 slides and five custom color schemes. All you've got to do is drop in your own content.
2. ga-analytics#sendElementsClickEvent">Drove Creative - PowerPoint  
Think building an amazing presentation deck takes forever? Think again. Drove Creative makes it a breeze, thanks to powerful use of master slides. In essence, these let you make bulk edits in a single step. Plus, you'll find a full set of vector icons and resizable graphics throughout.
3. ga-analytics#sendElementsClickEvent">Simple Work Presentation  
Whether you're making a business or personal presentation deck, versatility is a must. Simple Work lives up to its name, with 33 slides created in beautiful HD resolution. Simply drag and drop content onto the slides. Every graphic is fully editable, letting you have full creative control at every turn.
4. ga-analytics#sendElementsClickEvent">Station PowerPoint Presentation  
Wondering how to make a slide deck more interesting? Station is packed with ideas and designs to help you do exactly that. Bright colors feature on each slide. There are charts and infographics that present your ideas in unforgettable style. Also included are maps and vector icon sets.
5. ga-analytics#sendElementsClickEvent">Be PowerPoint Presentation Template  
Be is a presentation deck made in a minimalist style. It really helps your content stand out. Choose from dozens of sleek layouts, including images and device mockups. It's quick, easy to edit, and sure to impress even the toughest audience.
Let's now go over a few FAQ's for Microsoft PowerPoint. 
Common Microsoft PowerPoint Questions Answered (FAQ)
Do you have questions about Microsoft PowerPoint? Below, we've collected five of the most frequently asked questions and provided answers to them:
1. Can You Print Your Presentations?
Yes, you can! PowerPoint supports the printing of all your presentations. This makes it easy to distribute your presentation if you need to.
Printing out your slides can use quite a bit of ink. Check out our tutorial below on how to print your slides and still use less ink:
2. How Can I Be Engaging and Effective With PowerPoint?
PowerPoint can be quite intimidating if you're new to the software. But don't worry! As long as you've got a professional template, all you need to do is add your content to the placeholders. This will instantly give you a professional looking presentation deck.
For more information on how to create engaging presentations, check out the article below:
3. Does the Quality of My Template Really Matter?
Absolutely! When you use a low-quality template, your presentation will be much less impactful. The templates on Envato Elements are professionally designed. This ensures that you're only using the most impactful designs. 
For more information on how to make a slide deck from a template, check out the tutorial below:
4. Where Should You Start?
Starting a presentation deck from scratch or even with a template can seem like a daunting task. The number one priority when starting a presentation deck is the content. Before you even get into the design customization, you need to have quality content to add to your slides.
Check out this article on how to write a professional PowerPoint presentation:  
5. How Do You Change PowerPoint Templates?
Using PowerPoint templates are a must if you aren't a professional designer. Thankfully, it's very easy to switch in and out of PowerPoint templates. 
To find out how to change PowerPoint templates check out the article below:
 Looking for even more helpful tutorials on how to create a slide deck? Check out the next section where we offer up even more great resources!
Learn More About Using PowerPoint (Helpful Tutorials on Envato Tuts+)
This PowerPoint presentation deck tutorial showcased some of my favorite resources and tips for building a PowerPoint slide deck. There's still plenty more to learn to help you rapidly build out a slide deck that you feel confident showing to an audience.
Check out these other helpful PowerPoint tutorials:
Grab This eBook on Making Great Presentations ( Free Download )
This eBook will help you learn how to write, design, and deliver great presentations.
Download  The Complete Guide to Making Great Presentations  for FREE with a subscription to the Tuts+ Business Newsletter. Get your ideas formed into a powerful presentation that'll move your audience.
Now's the Time! Go Make Your Own PowerPoint Slide Deck
What is a PowerPoint slide deck ? Using custom ga-analytics#sendElementsClickEvent">PowerPoint PPT slide templates from Envato Elements can save you a lot of time on your presentation deck. Be sure to browse through more great ga-analytics#sendMarketClickEvent">PPT slide deck templates on GraphicRiver.
Select the PPT slide deck templates you like. Then, build your own PowerPoint slide deck.
How do you build your slide decks? What are your favorite tips for helping reduce the time you spend in PowerPoint? Let me know in the comments section below this tutorial.
Editorial Note : This tutorial was originally published in June of 2018. It's been comprehensively updated to include new information and slide deck examples—with special help from Andrew Childress and Daniel Strongin .
What is a Slide Deck Presentation? FREE Templates for 2023
15 best investor pitch deck examples from successful startups.
Being a founder is complicated, and one of the toughest challenges doesn't have to do with running your startup. Instead, it's when you have to present to investors. You've finally landed a presentation after grinding through endless calls and emails. You need to be as prepared as possible, and one tool is essential. 
The slide deck presentation helps get your point across to investors. In a slide deck presentation, you put the utmost essential information. However, creating one can sometimes feel overwhelming. Founders often have questions such as what goes into a slide deck? What doesn't? This article will cover everything you need to know about slide decks. Plus, where you can find the best slide deck templates. 
What is a Slide Deck?
Think about Kleenex or Lysol. You reference any tissue or spray disinfectant by using those names. The same happens with slide decks. For years, founders have used PowerPoint to create slides and present them to investors. So, the term PowerPoint Slide Deck became commonplace. 
For example, a PowerPoint slide deck is a set of presentations with a central topic and a specific audience. So, yes, a slide deck can have more than one presentation. 
The term PowerPoint slide deck has become commonplace, but all it means is that you're using PowerPoint for your slide deck. Right now, there are many other platforms with which you can create your presentation. So, the proper term should be slide deck, and let's dive more into that. 
What's the difference between a PowerPoint and a Slide deck?
The difference between a PowerPoint deck and a Slide deck is that a Powerpoint deck uses PowerPoint to create the slides. A Slide deck can use other software such as Google Drive or this one. 
PowerPoint belongs to Microsoft, so it's mainstream. In fact, for years, it dominated the slide deck sector, but things have changed. There are more options to get your point across, with better technology, accessible platforms, and improved designs. After all, a slide deck needs to look good to engage your audience. 
Most presentation software is easy to use, but some more than others, yet it can be time-consuming. So, if you don't want the hassle of building your own slide deck, you can use Slidebean's templates. They make it easy and accessible to create them on the spot. 
That's the difference between a PowerPoint and a Slide deck. Now, let's talk about the uses a slide deck has.
Related article: Best Pitch Deck Templates
What types of presentations can you give on a slide deck?
So, what do you use a slide deck for? Slide decks are aids for your presentation. So, they usually have the most important content for you and your audience. 
Slide decks can work as reminders for you as you navigate the content of your presentation. They can also guide the audience with essential graphics or data. 
You can present an almost infinite variety of topics on a slide deck, but the most common is in the startup world. Its use goes back to the earliest days of Silicon Valley. The legend goes that the term originates from founders reaching out to investors using a projector. 
Back then, the projector displayed the information against the wall. Each slide was transparent and contained only a small amount of data. 
The presenter had to remove one slide and place another one to change it. So, yes, we've come far, but tradition still remains. You still have to be efficient and straightforward with your slide deck. 
One of the most common uses for a slide deck is to explain what a company is. This includes its origins, mission, vision, and future plans. You can also have content such as a financial model or explain a new product. 
As we've progressed in how we do business, we've migrated more towards efficiency. So, regardless of the type of presentation that you're giving on a slide deck, you must aim for it to be short. Time is of the essence, both yours and the investors'. 
What is the importance of a slide deck?
As we've seen, a slide deck helps the presenter display more information to the audience. After all, it's almost impossible to remember everything that you have to present. 
The audience also needs extra cues to maintain attention throughout the presentation. So, a slide deck is essential because it contains information that complements what you're presenting. 
Without a slide deck, your audience might lose a bit of track of the presentation. This happens especially when there is a lot of data you could present in graphics and charts. 
Slide decks are vital because they also help you with cues. They are aids that help you remember what you're talking about. In addition, a slide deck can set the pace for you and your crucial audience. 
Remember that, in most cases, your audience is investors. Telling a story is vital for getting people on board with your company. A slide deck is an essential part of storytelling, but there's a big question that many founders might have. What information do you put in a slide deck? We'll discuss this in the following section
What must a slide deck have? 
In the startup world, a slide deck is crucial. It's the tool that will get your investors' attention and funding. So, a slide deck must have information that's vital for them. 
As we've mentioned before, it also works as a guide for you, so the information must be perfectly harmonious. Here are some crucial slides that your slide deck must include. 
What's your value proposition? 
There's a saying that goes: keep it simple, stupid. So this slide is usually very brief. That's what you need. Think about it like this: if you can't tweet what your company does and where it brings value, it's not clear enough. The same applies to the first slide. It should contain your company's value proposition. 
To complement this first slide, you can use comparisons between your company and some more prominent names. Again, though, use them with caution. The one thing that will help your first slide stand out is the second slide. 
What problem are you solving?
Your startup needs to solve a problem. Otherwise, there's no appeal to it. So your slide should have the problem that you're solving. It should be clear and concise, but in a way that's appealing. Remember that efficiency doesn't mean that you have to push storytelling aside. 
In fact, the slide deck becomes a crucial tool in explaining the problem. In addition, you can use graphics and charts to get your point across. So, take full advantage of it when presenting the problem. 
What is your solution?
Along with the problem, this slide is one of the most important slides. For every situation, there's a solution, and your startup might be the one to do so. So, take full advantage of your slide deck and include the solution in it. 
Investors want to know how you're going to solve the problem. Also, they want to understand that solution. So, this slide must be clear, easy to understand, and appealing. You're coming to fix a problem, and the slide deck improves the challenge of reaching investors for you. 
What is your strategy going forward?
There are many vital elements that you must include in your slide deck. One of them is what you see as your path in the future. Of course, investors know that nothing is for certain, but they want you to have a plan for the months and years to come. 
So, a clear strategy is vital in your slide deck. It can include everything from sales strategy to a financial model. Plus, it can consist of a roadmap, traction, and validation. What's important with this slide is that you're clear about what challenges might come. 
Who are you?
Who you are is beyond the members of your startup. Sure, the slide deck must include your team, but it doesn't stop there. Investors want to see a team that can handle a variety of topics, such as for example, financials. 
Another essential topic to include in who you are in the competition. After all, by understanding your competition, you understand yourself. So, be sure to have it. Finally, don't be afraid to talk about where you come from. 
Investors have varied upbringings. As a result, they relate to the struggles of creating and running companies. So, talking about what drives you as a founder is valuable, but don't think that you should put aside your human values because the process is stressful. 
The same goes for creating a slide deck. It can be daunting. In fact, these slides that we mention are only some that you can include. IF you feel that you can use more guidance through this process, hit us up. We can help.
12 tips on how to create a Slide Deck
1. think of your story first.
Build your slides around your story, not the other way around. Focus on your main message first, then structure the supporting points around it, according to TED Talk resident UX lead Aaron Weyenberg. For instance, the core of the famous Airbnb pitch deck can be summed up in seven words: "Book rooms with locals rather than hotels".
With a brief line like that, you can start weaving a story. Outline a beginning, a middle, and an end. Read here about the how the greatest communicators used storytelling to generate interest. Weyenberg adds practicing and timing your presentation. Only after this will you move on to crafting your slides, which serve to supplement and not caption the words you'll speak. The pitch deck should be a visual enhancement of the listener's experience.
2. Root for consistency
Your slide deck should be consistent. What this means is creating slides that look alike, display the same range of colors, apply the same fonts, and everything goes along the same broad line. A unified format helps give people the sense that everything is part of the same unified story.
3. Picture perfect
Use good pictures, especially those that also tell a story. Use as few words as you possibly can throughout your presentation. And remember that you're not reading the slides, they're just there to guide you as much as your audience. 
4. Develop Templates for Transition
Think about the way you're transitioning from one slide and topic to another. Work more on revealing information as you go along rather than presenting everything at once. All of your transitions should contribute to your storytelling. And they should make your presentation a smooth and effortless experience for your audience.  
For instance, present the key points using a light text on a dark background. But also give your audience a break by using a dark text on a light background for transition slides.
Make sure to use the transition template before a new topic. In the PowerPoint universe, transitions also refer to animations. These can only distract the audience, though. And remember that you are wooing angel investors and venture capitalists. They should not feel like you are wasting their time. 
5. Slides are last
Like we've been saying, you want to focus on your story. Be clear on the message you want to convey and how you're going to deliver your presentation. 
Think about the reactions you want to raise in your audience. Consider your VCs and their primary interests. Also, think about your potential consumers and any potential business partners. Then, as the last step to your mental work, start creating the slides that show the picture you have in mind.
6. Keep your business focus
Don't want to think too deeply about the style of your slides? You can always just use pitch deck templates. Those are pre-filled template slides with a particular topic or user need in mind. The idea is for them to help you customize a previously outlined design for a new presentation. Use them to save up on time and design efforts and tailor them to your company.
7. Make the most of pictures and videos
Use the technique Aaron Weyenberg, a slide deck master, calls dupe-and-mask . According to Weyenberg, you should bring the viewers' attention to a part of an image while making the rest transparent. And, you should follow this up with showing the whole picture at the end. With this technique, you direct attention to certain parts for emphasis and avoid losing people's interest in the entire image. 
For videos, Weyenberg suggests never using the auto-play option. Though it might sound like a good idea to rely on this option to keep the flow going, any faux pas to its workings can end up disrupting your presentation. Keep control on your side to start the video whenever you want that to happen, instead.
8. Follow the Rule of Three
Back again to Apple's most famous orator. In his speeches, Steve Jobs would introduce three benefits of a particular product. Why three? It is said to be the magic number when it comes to the mind's ability to hold information. In February 2007, he teased the audience by saying they should expect three products that night. These were "a new iPod, a phone, and an internet communication device." It turned out that it was three products found in one: the iPhone.
Three features, three key stats, three words that sum up the user experience. You can always tap into the power of three in your presentation. Three is short enough to entertain, but it is not too short either to lack the capacity to educate.
9. Take the Hero vs Villain Approach
If you have a protagonist, then you must have an antagonist. You can approach it this way: present a problem that an existing competitor cannot solve or has unwittingly created. Then present your solution.
Take again the example of Airbnb. Though the presentation took pieces of information from Couchsurfing.com and Craigslist.com, such as the market size, it also won in one area. It was able to show the investors what set Airbnb apart. After all, the two other businesses were already providing the market with bookings and listings of local places. Yet, Airbnb said they can do better by allowing hosts to earn and guests to book in three simple steps.
10. Detach from Distractions
Go easy on the transitions that are available in your slide deck creator . As mentioned earlier, these can only distract the audience. Worse, they can be annoying. Flipping or dissolving the page can feel like a cheap trick when it comes to gaining the attention of listeners.You know that some of the most important people you will meet in your lifetime are watching.  Why risk falling into that trap?
So do not be boring. If transitions are built into your template deck, take the time to edit them out. You are dealing with the ideal 10-20 slides after all. It will not be too much of a chore. But if you really have to use them, just settle for the subtle ones. And use the same type across the deck.
11. Let the audience speak
When you're delivering a pitch, you want people to be able to reach you. For any kind of presentation, the best way of knowing the impact you had is by listening or studying up on people's responses. 
End your pitch with your contact information and open yourself up to dialogue. Make sure the audience can ask questions and give feedback. Doing so is an excellent way of improving and following up with potential business contacts.
12. Moderate Motion
If you need to insert a video clip, do not set it on auto-play. You should be able to control the clip when it is its turn to show up in your presentation. A common scenario would have the presenter clicking to the desired slide and then the player failing to load the video at once. Sometimes this causes a brief moment of panic on the presenter's end. Instead of having the video play with one more click, they cause the deck to advance to the next slide. Weyenberg recommends setting the video to click to play. This way, you have established control over the video clip.  
As the day of the presentation nears, you can also feel the pressure rise. You certainly want to please the investor crowd once you get up on the stage. It can already be challenging, especially for first-timers, to condense the business model and story into a 20-minute pitch. The deck only comes secondary to that.
And yet, building a better, more effective slide deck is an important part of the preparation. It is no easy feat in itself.  To show your commitment, you have to allow yourself to be creative while working within the parameters of a great, time-tested design.
To relieve you of some of the pressure, here are a few more recommendations and examples from other evangelists such as Guy Kawasaki . Online, you can also find templates that you can use on the go, such as the ones crafted by Slidebean. These business presentation templates have been created with startups in mind. Incorporate the 10 tips and tricks you just learned into these templates, and you will be on your way to dishing out a slide deck that will make your story stand out.
Presentation design tips for startups: 
How to make your pitch deck stand out.
Creating a blockbuster slide deck needn't be an agonizing experience akin to passing a kidney stone. It's like any other serious task—you take it one step at a time until you eventually produce something that makes your own eyes light up. Let's examine four critical ideas behind the art of cranking out a top-notch slide deck that impresses even jaded venture capitalists who have already seen numerous elevator pitch examples .
CREATE OUTSTANDING SLIDE DECK
1. reduce your product or service to its elemental form.
It's understandable that after being deeply immersed in the development process for months or even years, you might believe that merely describing your product or service requires many, many words. This is a common delusion. Even a sophisticated metallurgical process for manufacturing highly specialized aircraft parts can be briefly and cogently described to smart laypeople.
Wealthy investors tend to be more knowledgeable than most about an astonishing array of complex topics, but they aren't necessarily experts in their target industries. They reasonably expect you to use your insider knowledge to bring the essence of your startup business and its attendant technology portfolio to them for easy comprehension. The fruits of this exercise will be useful when you start selling your product to customers.
Trying to explain your business model to a bright school-age child will yield ample results. If you don't have children of your own, another company stakeholder or business associate, might. You could run into the most amazingly insightful questions, leading you to refine your explanation for adults.
Consider the following hypothetical explanation to a smart child:
"Jet aircraft fly high and fast. Their engines work hard and get very hot. Some parts in these engines are beaten up thousands of times a second. It's almost as if a mean but invisible wolverine was trying to tear them apart with red-hot teeth. These engine parts have to be amazingly tough. We specialize in making tough metal alloys for jet engine components. Some metals don't mix easily, but we've learned how to make titanium, iron, and aluminum play together. Our jet engine parts are better at fighting that wolverine. We're starting a business to make lots of tough jet-engine parts for aircraft manufacturers like Boeing and Lockheed Martin. This business could make a lot of money."
Simplistic, sure—but you get the idea. Reaching extreme simplicity makes it easier to subsequently tailor the explanation to nearly any target audience.
2. DEFINE YOUR CUSTOMERS AND YOUR COMPETITION
No business model is complete without a clear explanation of how you plan to crush your competitors. A detailed, believable plan for first establishing a firm toehold in your chosen commercial niche and then steadily expanding your company into solid profitability and eventual marketplace domination would be perfect.
Defining the boundaries of a marketplace niche can be deceptively difficult. The scope and capabilities of existing software packages tend to expand relentlessly into related niches, and even longstanding physical products can abruptly swerve into irrelevancy as technology advances. You'll benefit greatly from closely studying not just obvious competitors but major players in related industries. It's hard work, and you might want to hire a professional researcher to sniff out recent or obscure developments that could impact your business model.
Quite apart from straightforward competition, the proliferation of broad technology patents could throw a major monkey wrench into your plans. Are you certain a patent troll hasn't already abusively filed for a vaguely worded patent that only anticipates your business idea without actually implementing it? If necessary, a patent researcher can help with this esoteric field of research. Your prospective investors will ask these questions if you don't, so being prepared will forestall potential embarrassment and instant loss of credibility.
CREATE A SLIDE DECK
3. brevity and clarity are golden.
Experienced investors keep their checkbooks close to their vests and their skepticism primed. The simplest way to avoid turning them off is to say as little as possible while still saying everything you need to say.
Consider a hypothetical example of clarity vs. brevity. Can you spot the essential differences between these two passages?
"Frabjous Manufacturing, Inc., plans to approach the potentially extensive aftermarket for car-mounted, phased-array radars by carefully designing its advanced radar kits to appeal to the widest possible audience and then packaging them to sell quickly through major retail chains after obtaining substantial purchase orders from retail buying agents.
"Automobile enthusiasts, business commuters, retail buying agents, and other prospective customers love the idea of aftermarket kits with advanced car-mounted radars for spotting high-flying UFOs, attack crows, and approaching tornadoes. Our team at Frabjous Manufacturing, Inc., has an immediate plan for selling this product through major retail chains."
The second passage is a touch longer than the first, but it feels shorter and sweeter nonetheless because it crams action and vivid imagery into the production instead of turtle words that leave your audience longing for the end.
Slow-moving notions like 'carefully designing' and 'widest possible audience' make way for intensity like 'love the idea' and 'spotting high-flying UFOs, attack crows and approaching tornadoes'.
This sort of enthusiastic efficiency is less common than you might think. Stuffing your sentences with focused images of enthusiastic customers and commercial success across multiple markets works far better than populating them with plodding descriptions that strike potential investors as boring, unimaginative, and unfortunate.
4. SLAM DOWN HARD ON VISUAL ASPECTS
The human brain is inherently visual. The available mental bandwidth for visual elements is far greater than for written and spoken words. Whether you use a pitch deck template or hire a professional pitch deck design service ,  your presentation needs to have harmoniously matched colors and hues that tell a richer, more satisfying story that transcends the dimensional flatness of text.
As with every other aspect of a powerful presentation, irrelevancies must be tossed out. Always ask yourself how a proposed visual element contributes to the clarity of the business vision you want to convey.
A picture or even a small movie of a cute puppy romping in a sunlit meadow as it happily anticipates the success of your company might raise a chuckle, but it's not relevant to your presentation.
The same logic applies to random cityscapes, panoramic views of industrial complexes, and close-ups of machinery—unless the machinery is the business idea you're pushing.
Animations that concisely illustrate key industrial and marketing concepts are great as long as they stay on point and stop immediately once they've finished the job. It's easy to fall in love with an animation for its own sake, so keep animations under control. Fancy transitions that contribute nothing are irrelevant. If you must, use quick fades and simple sliding transitions. Your audience will appreciate the courtesy of not being subjected to someone's badly concealed ambition to be a filmmaker.
Needless to say, superimposed text should always clearly stand out from the underlying image. Serif typefaces generally work better because their ornamented letters are less easily confused with natural straight lines and curves in the underlying images. Don't be afraid to let your words strut their stuff in large, bold letters that contrast sharply with the background.
As tempting as it might seem to use software tools make your words jiggle, bounce, and soar, don't do it. Hyperactive letters waste time, are distracting, and will probably annoy your audience.
Do keep in mind that color blindness is common enough that you should test your visual elements on as many volunteers as possible to avoid inadvertently alienating an important investor. For that matter, you might also want to keep an alternative presentation on hand that has entirely textual elements as a backup plan for sight-impaired individuals.
Finally, remember to test your slide projections under realistic conditions before setting them in stone. Ambient lighting can adversely affect the visibility of your projections. Always be prepared!
Are you struggling with your Pitch Deck? We have a Slide Deck Design Service .
Where to Find the Best Free Slide deck Templates in 2023?
So, we've covered everything you need to know about slide decks. Still, one crucial question remains: where do you find the best slide deck templates for 2023? Well, we got you covered. 
Slidebean has the best slide deck templates in 2023, and we have the experience to prove it. We've helped thousands of founders pitch to investors and land crucial funding. We at Slidebean can also help you fine-tune your financial model. Plus, if you have an existing slide deck, we can help you improve it. 
So, check out these slide deck templates and write to us if you need more help with your slide deck.
We have a video about how to create a slide deck for investors.
The Best slide deck templates:
Airbnb Pitch Deck
Uber Pitch Deck
Facebook Pitch Deck
Slidebean Pitch Deck
Sequoia Capital Pitch Deck
Peloton Pitch Deck
Buffer Pitch Deck
Monthly Pitch Deck
GET 100+ TEMPLATES
Giving more successful presentations.
Do you want to read more on how to make better presentations? Check our CEO's article on slide deck presentation design , or take a look at Slidebean Agency for more information on all things startup pitch deck related.ion on all things startup pitch deck related.  
I NEED HELP
Year 2021 is passing by quickly, eh? Yet, we're still in a good time to consider what industries are blooming in the startup world. So we've drawn a list of the 14 best innovative startup ideas for you.
Pitching to investors can be a daunting task for entrepreneurs, especially when you're trying to secure funding for your startup. But with the right approach, you can make a compelling case for your business and increase your chances of getting the funding you need. In this article, we'll take a look at some tips and best practices for pitching to investors.
This is a functional model you can use to create your own formulas and project your potential business growth. Instructions on how to use it are on the front page.
How can we help?
Choose the service that best matches your needs
Redesign my presentation
Our design team takes an existing presentation and redesigns it ‍
Create a pitch deck for me
Our analysts write a professional investor pitch deck for your business ‍
Book a call with our sales team
Not what you are looking for? 
In a hurry? Give us a call at 
Presentations Keep your audience engaged.
Documents Formalize your branding.
Videos Add movement to your brand.
Infographics Share information visually.
Printables Create content for printing.
Charts and Graphs Bring life to your data.
Social Media Graphics Create scroll-stopping content.
Mockups Create high-quality mockups in seconds.
Branded Templates new Get a bundle of templates that match your brand.
Interactivity
Integrations
Data Widgets
Collaborations
Presenter Studio
Free Educational Resources See All
Visme Video Tutorials Watch videos on how to use Visme.
Ebooks Read in-depth knowledge for your industry.
Graphic Design Videos Learn design principles & best practices.
Live Webinars Interact with the experts live.
Free Online Courses Get certified with free online courses.
Our Blog See All
Video & Animations
Digital Marketing
Infographics
Design for Business
Data Visualization
For Teams All Teams
Agencies & Consulting Manage multiple brands.
Education Use Visme in the classroom.
Nonprofit Bring life to your cause.
Enterprises Create visual content at scale.
Marketers Creative content that shines.
Human Resources Improve internal communication.
Sales Teams Close more deals with your content.
Training Development Create interactive training content.
Templates See All
Presentations 1000+ layouts and themes.
Chart & Maps Get data visualization ideas.
Social Media Graphics Browse templates for every platform.
Infographics Find the right format for your information.
Documents Templates for every business document.
Videos & GIFs Find the perfect preanimated template.
Branded Templates Get a bundle of templates that match your brand.
Website Graphics
Survey Results
Case Studies
Sign Up Free
Free Educational Resources
Most Recent
Data Visualizations
Video & Animation
Visual Thinking
Product Updates
Visme Webinars
How To Create a Slide Deck: Templates & Tips
Written by: Unenabasi Ekeruke
Whether you're pitching investors or making a keynote presentation, your slide deck matters a great deal. Well-designed slide decks can pique your audience's interest and win them over. About 91% of presenters say beautiful slide decks boost their confidence during presentations.
Now you're probably wondering how to create slide decks that hit the mark. Look no further; you've come to the right place.
In this article, we'll discuss a slide deck and how to create one. We've also included templates and helpful tips for creating powerful slide decks.
Let's dive in!
Create a stunning presentation in less time
Hundreds of premade slides available
Add animation and interactivity to your slides
Choose from various presentation options
Sign up. It's free.
Table of Contents
What Is a Slide Deck
How To Make a Slide Deck in 5 Steps
10 slide deck templates for creating successful presentations, slide deck faqs, create attractive slide decks with visme, what is a slide deck.
A slide deck is a collection of slides used as visual aids during a pitch or presentation. Think of each slide as a single card in a deck with unique content, meanings, value and structure.
Like a deck of cards, you can queue up your slides to tell a story about a topic. Depending on your story's angle, tone and mood , you can shuffle your slides or eliminate some of them.
How you build your slide deck depends on these three things:
The type of presentation you're making
Who your audiences are
What you want to accomplish or the message you're passing across
Slide decks like the one below are a valuable resource for entrepreneurs, marketers and businesspeople.
When used to pitch a startup or idea , a slide deck is also called a pitch deck . But you could call it a presentation deck when you're using it for other purposes like presenting a proposal in a professional or academic setting.
Slide decks help you present ideas in an organized format and aid delivery during presentations. Many presentation programs like Visme and PowerPoint let you add as many slides as you want to your deck. The best part is that you can design and customize your deck, making it look professional and attractive.
How you craft your slide deck can play a big role in the success of your presentation. Here's a step-by-step guide on how to create an effective slide deck.
Step 1: Build Your Deck Around Your Story
Want to up the value of your presentation? Start by focusing on your core message. Regardless of your presentation type, your slide deck outline should answer these key questions:
What is the purpose of your presentation?
What do you want your audience to understand or remember?
What actions do you want them to take after listening to you?
Many people, including experienced presenters, tend to fill their slides with points that don't add value. This leaves the audience confused about whether to listen or read the slide.
Remember, the pitch deck should visually enhance your audience's learning experience. Once you weave your narrative around your main story, you can organize your supporting points around it. You're sure to engage your audience and drive your message across.
Step 2: Use Premade Templates
Templates give you a creative head start. They provide consistency in design, layout and ideas. Visme has thousands of editable slide deck templates to help you create presentations quickly.
Here's how to customize your slide deck in Visme.
1. Select and Edit a Template
Each slide deck template in Visme has two or more slides. Feel free to add, remove or reorder slides to your deck as you proceed. Once your presentation structure is ready, pick out slides to edit and input your own content.
If you have an existing presentation in PowerPoint, you can import it and continue editing your slides in Visme.
2. Input and Edit Text
After you've selected your slides, add custom text to them. Our templates have built-in text placeholders. Click and drag the placeholder to change the text position. Or click each placeholder and highlight the block of text to edit it.
Type your text or paste the text you copied from elsewhere. Repeat the process throughout the rest of the slide deck.
Want to add more fun and personality to your text? Visme editor makes it easy for you to change font style, text color, size, style, direction and much more. Animate your text and add other special effects to make your text alluring.
3. Use High-quality Stock Images
High-quality images capture and convey abstract concepts like color and emotions. Upload images stored on your computer and use them in your design. Or select from Visme's rich library of free high-resolution images to find the perfect one for your slide deck.
4. Add Shapes, Icons and Animated Graphics
Use these elements to bring boring presentations to life. They are effective for creating minimalistic designs and explaining complex ideas.
Visme has a comprehensive library of more than one million shapes, icons , illustrations and animations . Click the graphics tab, select the asset, and add it to the slide. You can change the color, position and size of your design assets.
5. Add Data Visualizations
Use data visualizations to share statistics, financial and other numerical data in your presentation. You'll find bar charts, pie charts , graphs , timelines , flowcharts , maps and more in Visme.
Select the chart or graph and customize the title, color, data, legends and more.
6. Eliminate Unwanted Elements
Pre-built slide decks contain lots of placeholder content. They serve as a guide to help you create the perfect presentation. You don't have to use all of it.
Feel free to eliminate anything that isn't useful to your deck. Watch this video to learn more about creating beautiful slide deck presentations in Visme.
Step 3. Make Your Design Count
When preparing for your big day, invest as much time into your slide design as your content. What's in it for you? An engaging slide deck can draw in your audience and get them excited about what you have to offer.
Be Consistent
While designing your overall slide deck, design consistency is key. We recommend a rich blend of strong branding, attractive imagery, consistent typography, styling and color scheme.
If your company has a brand guideline, apply your brand elements to the slides. But if you haven't got one, Visme helps create a strong and memorable brand identity .
Use the brand style guide template below to define your brand personality and ensure consistency.
After creating your logo, fonts and colors, you can save them in Visme's brand design tool . Your team members can easily create presentations in Visme and your brand theme will automatically appear on their designs.
Watch the video below to learn how to set up your branding kit in Visme.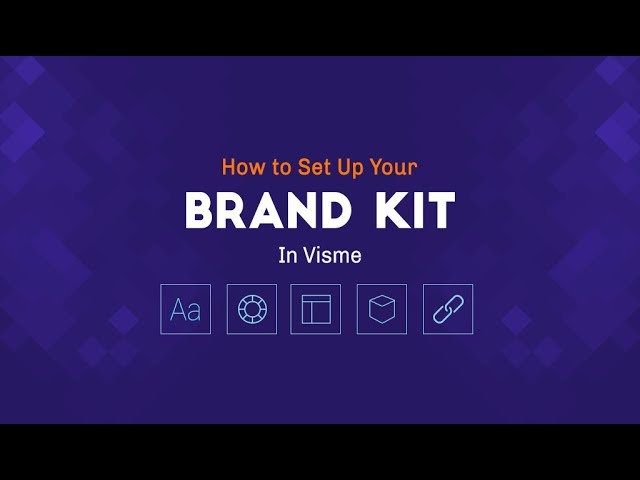 Use the Right Font Pairing
Choosing the right font pairing and sizes can be a big deal, especially for non-designers. But getting it right can turn a boring slide deck into an appealing one.
Stick to two or three typefaces and assign distinct roles to each font—the more contrast between your fonts, the better.
For instance, you can use the same font for headings, another for the intro, another for the body and the fourth for quotes.
Use typefaces that connote your personality and style. If you're pitching art or design themes, incorporate classic and contemporary typefaces that connote creativity and elegance.
Not sure how to pair fonts? We've created this detailed guide to help you choose the right font combination for your designs.
Step 4: Incorporate the Right Visuals
Without a doubt, the human brain is wired for visuals . The mental capacity to process visual content far exceeds that of written and spoken words.
Attractive visual aids help you tell more compelling stories than text. Incorporating images, video animations and sleek transitions to break up static slides will get people's attention.
Bar charts that show patterns or trends can boost investors' confidence and convey excitement. The same goes for pie charts, which are great for comparing growth areas.
Use infographics to condense lengthy text into visuals that people can easily relate to. Luckily, Visme has the right tools for every job. With our infographic maker , you can easily translate your ideas into digestible graphics.
Step 5: Make Your Slide Deck Clear and Brief
One big mistake people make is that they want to keep adding content to their slide deck. They end up filling it up with tedious details irrelevant to their audience.
Remember, your slides are supposed to aid your presentation rather than contain every word you say. If you fill it with text, you could quickly lose your audience. They'll keep longing for the end and leave the room with little or no information.
To make your slide deck impactful, eliminate fluff. Keep it brief yet filled with key action points. Fit your information into three key blocks- a persuasive intro, a strong body and an actionable conclusion. You will have a more focused, shorter, and memorable presentation .
Whether you want to create slide decks for business, education, or nonprofits, Visme has everything you need. We have thousands of templates to help you create stunning slide decks you can be proud of. Here are our top 10 templates from each of these categories.
Template #1: HybCab Pitch Deck Presentation Template
Got a new business idea? Or do you want to scale your business? Get your investors pumped up with this Uber-inspired professional pitch deck template.
The editable 20-slide deck template covers every element of a winning pitch. It features a striking slide layout, a beautiful color scheme, and high-resolution photos and icons. The interactive data visualizations allow you to share compelling numbers that attract investors' interest.
Template #2: Buyer Presentation Template
Use this attractive slide deck template to win over clients for your real estate business. The simple and classy design makes it unique and impactful.
You'll find a lot of space to play around with colors, fonts and other design elements. Feel free to tweak the layout design, add compelling images of your properties, key stats and much more.
Template #3: BuffIT Pitch Deck Presentation Template
This template is a perfect pick for companies looking to pitch to customers or investors. Use this Buffer-inspired slide deck to share your key information like goals, traction, milestones, financial projection and more.
The consistent blue color theme and elegant styling provide a refreshing visual experience. Notice how charts, timelines and images are used to draw attention to critical data. You can add or remove slides, edit the content, and use your brand colors, fonts and logo to keep it on brand.
Template #4: Training Course Presentation Template
Bridge the skills gap in your organization with this training slide deck template. The template has a minimalistic design and seamlessly blends different shades of blue across all 13 slides.
The slides feature valuable elements and sections to help your audience retain the information better. You'll find quality icons, images, a chart, timeline, checklist and evaluation matrix.
Use this template to onboard new hires and get them in the mood for work. You can also use it to prepare training courses or introduce new policies and procedures.
Template #5: Coffee Lover Statistics Presentation
Here's another cutting-edge slide deck template for education, training and informational purposes. The coffee-themed presentation has a rich blend of white, brown and black color themes.
You can use it to highlight the benefits of a product with relevant statistics, charts and graphs to make it digestible. The text, icons and images are evenly spaced, making it easier for your audience to grasp key information.
Create the perfect slide deck with Visme's design collaboration feature. Team members can view, edit and leave feedback on your presentation in real-time. You can reply, resolve and delete comments till the design is top-notch.
Template #6: Nonprofit Report Presentation
Are you starting a nonprofit or growing an existing one? This editable slide deck presentation can serve multiple purposes.
You can use it to share what you and your volunteers have been up to in the past year. It's also helpful in building support for your charitable projects.
It features sections like executive summary, introduction, map of projects, number of incidences, cases, casualties and more. Use images, data visualizations and widgets from Visme's library to tell stories that pique your audience's interests.
#Template 7: Lesson Plan Presentation
With this slide deck template, you can build a learning trajectory for your students. It outlines what students need to learn, how lessons will be delivered, and how learning will be evaluated. You can also list resources needed by teachers and students, methods and assignment types.
Change the color, font and logo to fit your brand and your deck is ready for use.
Template #8: Creative Product Presentation
Weave a captivating narrative about your product with this slide deck template. The template has a dynamic layout, creating room for you to present any information.
It highlights key information like the product mockup, milestones and timelines, revenue projections, product pricing and more. Use this template to visualize the creation process for SaaS-based platforms, cloud solutions and tech products.
Template #9: Financial Report Presentation
Looking to communicate financial activities and performance within your company? This visual-rich slide deck template fits the bill. It contains bars, charts, and graphs, making your data easier to comprehend.
The dark background and bright-colored fonts and elements create the perfect visual contrast. Liven up your presentation with animated icons, illustrations and special effects. Also, incorporate hover effects and clickable pop-ups to make your slides interactive.
Template #10: Parenting Keynote Presentation
Use this appealing keynote presentation template to deliver a powerful presentation on parenting. This colorful slide deck can help you connect with other parents, teachers and child caregivers.
Utilize our crisp stock photos, icons and illustrations to make your audience engagement more rewarding.
Why Is It Called a Slide Deck?
The term slide decks date back to an old technology where slides were physically inserted into a carousel projector and projected on the wall or screen. These slides were shuffled like a deck of cards to create a presentation. Hence, the name "slide deck" has stuck with the modern age.
Today slide decks are created and projected digitally using software like Visme , PowerPoint, Google Slides and more.
What Is the Difference Between a Slide Deck vs. Powerpoint vs Presentation vs Pitch Deck?
A slide deck is a group of slides put together to tell a story. PowerPoint is a software application used to create slide decks or presentations. A pitch deck is a distinct type of slide deck used to pitch a solution, idea, or product when seeking financing from investors.
How Do You Make a Beautiful Slide Deck?
Whether you're sharing strategies or performance updates, you don't need to build your slide deck from scratch. Visme has a rich library of beautifully-designed slide decks that leaves a lasting impression on your audience.
Now you know what makes a slide deck great. It's time to create one for your business.
Visme presentation software and templates provide everything you need to create beautiful slide decks for any purpose. Our software has helped thousands of businesses and professionals nail their presentations.
Each template comes with pre-designed slides. You can replace your content and customize other design elements according to your preference. With Dynamic Fields , you're sure your personal, company and other critical information will be accurate and updated throughout your presentation in real-time.
Visme lets you download your slide deck in multiple formats or share online using a link . You can generate an embed code and paste it on your website or blog. From your analytics page , you can see who has viewed your presentation and other metrics.
Easily put together winning slide decks in Visme
Recommended content for you:
Speak Loudly. Speak Visually.
Receive weekly practical tips on how to communicate visually, right in your inbox.
Please leave this field empty.
Create Stunning Content!
Design visual brand experiences for your business whether you are a seasoned designer or a total novice.
About the Author
Unenabasi is a content expert with many years of experience in digital marketing, business development, and strategy. He loves to help brands tell stories that drive engagement, growth, and competitive advantage. He's adept at creating compelling content on lifestyle, marketing, business, e-commerce, and technology. When he's not taking the content world by storm, Unenabasi enjoys playing or watching soccer.
Home PowerPoint Templates 122+ Complete Slide Deck Templates for PowerPoint
122+ Complete Slide Deck Templates for PowerPoint
Browse a collection of complete slide decks for presentations. Find templates with useful slides for your business presentations. Combine slides from different presentations into your final slide deck and impress your audience. Under this category you can find complete slide deck templates, each PowerPoint template containing many slides so it makes it easier to insert your company logo and keep a consistent look & feel.
Featured Templates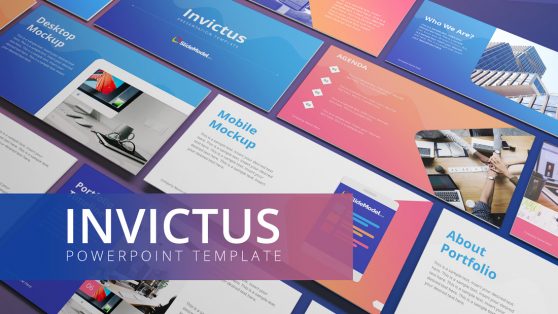 Invictus PowerPoint Template
Pegasus Pitch Deck PowerPoint Template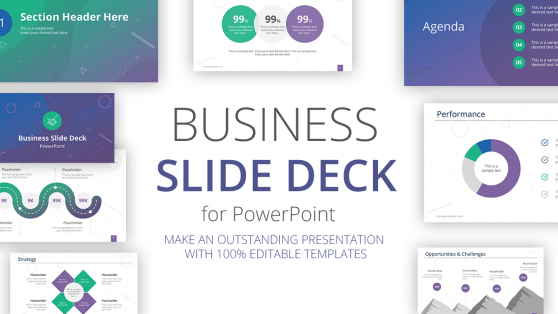 Professional Business Slide Deck PowerPoint Template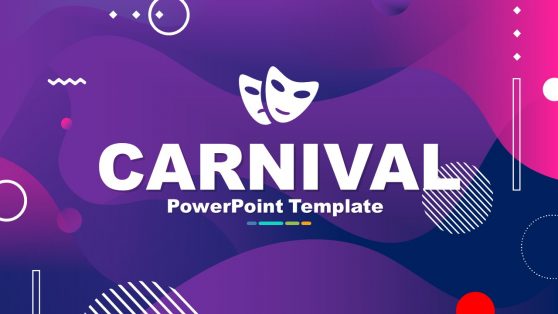 Business Slides Carnival PowerPoint Template
Latest templates.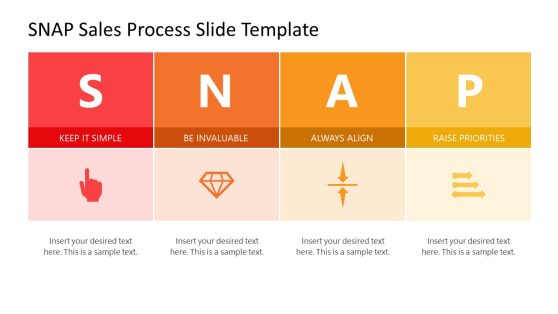 SNAP Sales Process PowerPoint Template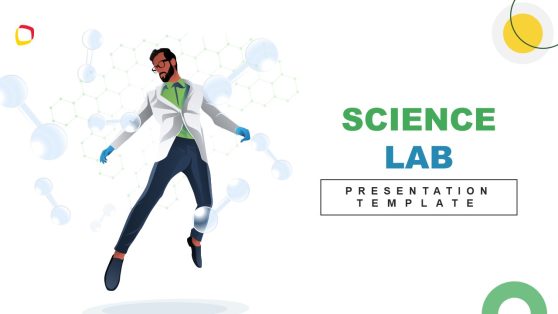 Science Lab PowerPoint Template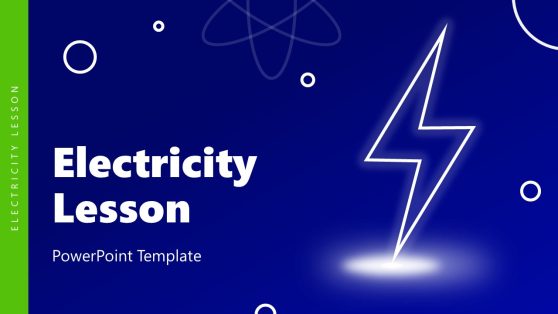 Electricity Lesson PowerPoint Template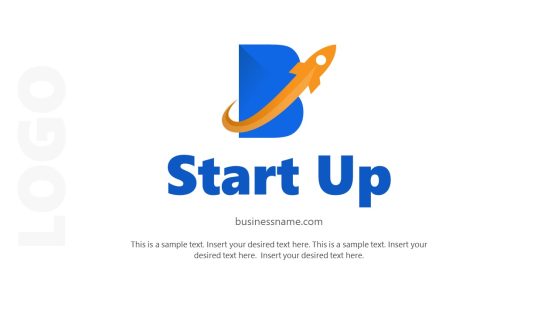 Logo Presentation PowerPoint Template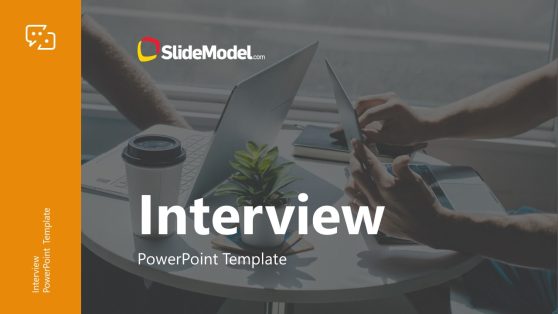 Interview PowerPoint Template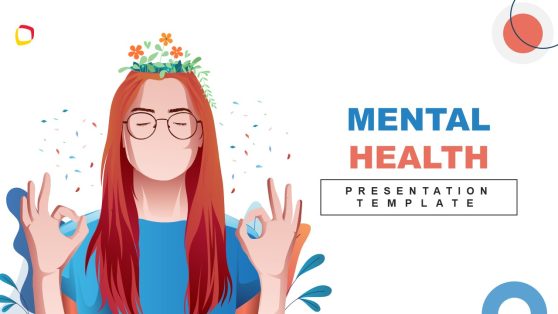 Mental Health PowerPoint Template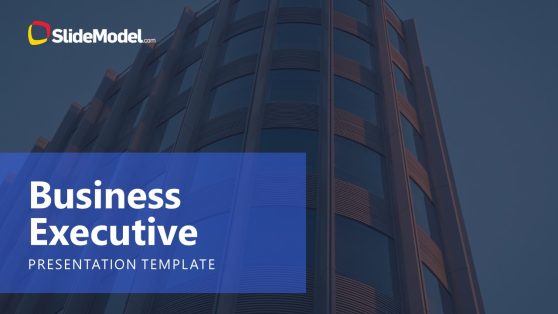 Business Executive PowerPoint Slide Deck Template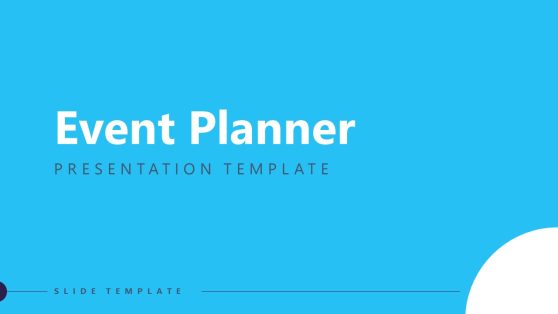 Event Planning PowerPoint Template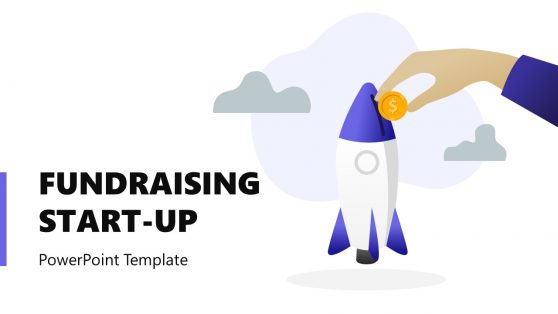 Fundraising Startup PowerPoint Template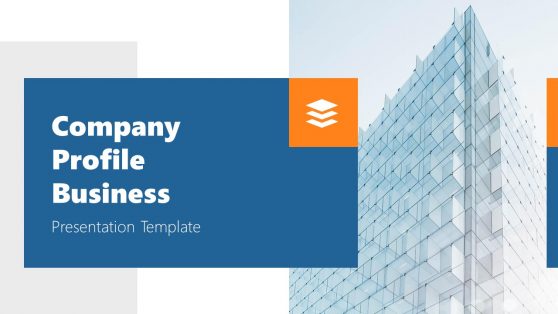 Business Company Profile PowerPoint Template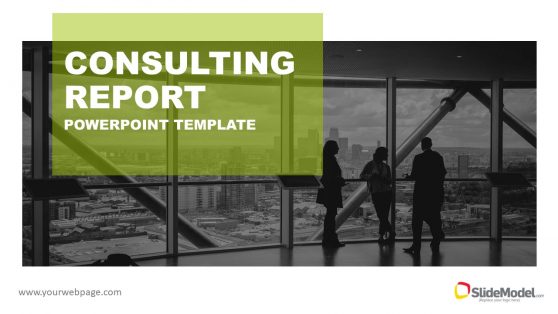 Consulting Report PowerPoint Template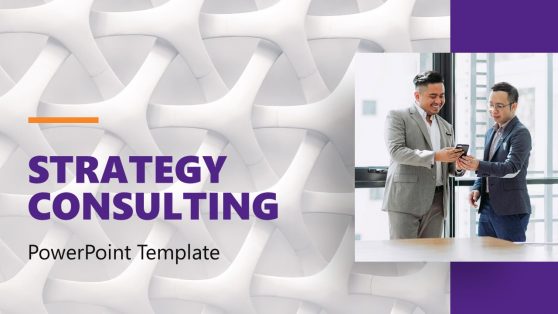 Strategy Consulting PowerPoint Template
A slide deck is another name for a pitch deck or a presentation deck. It refers to a group of slides that are put together to tell your business's or startup's story. The word 'slide deck' comes from an old technology where slide projectors were used to view films. The slides would be piled up just like a deck of cards to be used in the projectors.
Download stunning slide deck slide designs and Slide Deck PowerPoint backgrounds from SlideModel to use in your presentations.
What is a Slide Deck?
A slide deck is a presentation deck or a pitch deck that tells the story of a business or about its operations. Different ideas can be shared and strategies can be made with presentations using slides.
Download slide deck PowerPoint presentation templates from SlideModel to use in your business presentations.
What is a Slide Deck PowerPoint template?
A slide deck PowerPoint template is a PowerPoint presentation template that business professionals and students can download and edit to utilize in their presentations.
Simply download and edit the slide deck in your PowerPoint, Google Slides, or Keynote, and ace your presentations
How can a Slide Deck PowerPoint template be used in a presentation?
A Slide Deck PowerPoint presentation template can be used in a presentation by downloading and editing the template in PowerPoint, Google Slides, or Keynote.
Each template comes with a description and the details about the number of slides, the colors, and the supported versions. Edit the text, colors, and size of the templates to customize it according to your preference.
Download Unlimited Content
Our annual unlimited plan let you download unlimited content from slidemodel. save hours of manual work and use awesome slide designs in your next presentation..
What is a PowerPoint Deck? An Ultimate Guide
Last updated on November 2nd, 2022
Are you a businessman who needs a consistent flow of presentations for your everyday routine? Being a marketing specialist, an educationalist, and any other professional, you always would have used presentations one way or another in your life. The presentations help us convey our ideas more effectively by engaging the attention of the audience towards our main topic of discussion.
Slide decks are also presentations that are made up of multiple slides depicting a variety of information and data like pictures, videos, charts, infographics, and more. One of the main objectives of the slide decks is that they break down the overall complex structure of the topic and turn it into easily understandable smaller parts. The quality of the data and information remain intact while the presenter is also facilitated due to the supportive interface and manageable structure of the slide decks.
PowerPoint Deck is a term used by people to call a presentation or collection of PowerPoint slides. Even more, it is often used to call a collection of PowerPoint presentations. Instead of using the term presentation to refer to a .ppt file, sometimes it is used the term PowerPoint deck, which stands more for the collection of PowerPoint slides rather than the presentation method using PowerPoint or the presenter standing up talking with the slides. Sometimes a deck is an unbound printout of the presentation given to the participants.
Also known as "slide deck" or just "PowerPoint deck", the term means a presentation file or a series of presentations.
Difference between a Presentation and Slide Deck
While many of us confuse a presentation with the slide deck, there is a difference between both terms. Both terms are used interchangeably without knowing their context and meaning.
The major difference between a presentation and a slide deck is that a presentation is a process of conveying ideas, concepts, and messages through talks and speeches while the slide decks offer a visual aid to the presentations.
A slide deck is mainly used for representing organizations for sharing their projects, plans, and business strategies on various levels. Business professionals and marketers most of the time leverage the easy to manage and control process of developing and presenting slide decks.
Historical Perspective
Historically speaking, the slide decks have a very charming past as compared to other tools being used in the industry. Previously, an instrument named " Carousel Slide Projector" was used for presenting the slide show of the slides that were mainly put in the body of the projector in the form of photos and pictures.
With an amazing capacity to handle about 40 to 80 slides per show which was a great feature back then, Carousel Slide Projector was able to present a slide show in the given time according to the requirements of the presenter. However, there were some controllability issues but still, it was a great product back then and was mostly used by academics, researchers, and businessmen all over the world. The slides that were known collectively in the presentation were known as slide decks.
Are Slide deck and Slide show the same?
These two terms usually resonate together in the readers' minds. But there is a clear difference between these terms. Both terms are used in the context of presentations but a slight change in the keywords creates a major difference in the themes and concepts of these words.
A slide deck is usually known as a collection of the slides in a presentation and a slide show is a process through which these slides are presented, or described to any audience.
Usually, a slideshow covers the whole of the screen and it is not as editable as a single slide of the slide deck. The slide show is usually exposed on an electronic device or projector through which a presenter effectively shares the visuals and graphics of his presentation with the audience sitting in front of him.
What is PowerPoint?
Slide decks existed in the form of physical slides being shown on a projector, way before the revolution of digital technology. But with the passage of time, the need for the latest technologies and tools became more common in the marketplaces and everyday life due to ever-increasing developments in the business and scientific world. Hence the PowerPoint-like software were introduced to effectively design and present presentations on various PC systems like Computer, Laptops, and even tablets, etc.
Initially, it was released by Forethought Inc in 1987 that was only available for Mac OS. Later on, the entire software system was purchased by Microsoft and was rebranded as Microsoft PowerPoint and it is still present in the ownership of Microsoft.
What is a PowerPoint Template?
A PowerPoint template is a presentation file that includes information about the layouts, color and fonts, and you can use them as a starting point when preparing a new presentation. With so many options available, you can easily find a template that matches your company's branding or the specific look you're going for. PowerPoint Templates (also known as PPT templates) also save you time by providing a pre-designed layout that you can simply fill in with your own content. Best of all, PowerPoint templates are easy to use and can be applied with just a few clicks. So if you're looking to add a little extra polish to your next presentation, be sure to check out some of the great PowerPoint templates available online.
Slide Deck and Pitch Deck
Various forms of the presentation styles that have been introduced gradually have created some confusion in the minds of the readers regarding the basic terminologies of those types and their meanings. The same is the case for the Slide deck and Pitch deck where many people will confuse the terms as similar to each other.
In the digital boom of the business world, every startup and entrepreneur needs persuasive strategies to raise funds and gain more investments for their businesses. Pitch decks are one of the great ways to do that.
While slide decks are simply the collection of the slides, the pitch decks, on the other hand, represent the specific type of presentations that are mainly used for raising funding and grabbing investments for businesses and startups, or to present an idea to investors.
You can refer to a pitch deck as a slide deck but not all slide decks are pitch decks.
PowerPoint Slide Deck
There are a number of ways to create slide decks as they are one of the most commonly used words for developing presentations, even before the evolution of technological developments. Slide decks were present in the form of physical slides being shown on a projector previously but when they are designed, structured, compiled, and presented through a software named PowerPoint, then they are known as PowerPoint slide decks. Being one of the most widely used software (almost 500 million users worldwide) PowerPoint presentations are one of the most easily manageable and customizable software. Another great feature of the PowerPoint templates is that they can be used to edit, and customize the pre-made templates of the presentations to save your time and resources being spent on the designing and developing of the presentations from scratch.
Websites like Free PowerPoint Templates can be used to download thousands of professionally crafted templates for free to be used in your every possible business, marketing, educational, or any other project.
Slide Decks in Google Slides
The Google Slides, another important and well-known presentation software, is also widely used by consumers who mostly prefer a web-based software to cater to their needs. Google Slides also offer a variety of options to its users to create engaging designs and themes incorporating diagrams, graphs, charts, tables, infographics, and various other visuals available to be used for your every need.
The slide decks that are being developed in the Google Slides Software are known as Google Slides' decks.
How to Develop an Engaging Slide Deck in PowerPoint?
By following these steps, you can easily develop your next great slide deck allowing you to create a variety of designs and through the versatile options already available in the PowerPoint tool.
Start and open the PowerPoint tool
Plan the structure and hierarchy of your presentation
Start by creating a title slide with a persuasive title for your topic
Develop the remaining slides by giving the relevant title to each of the slides
You can use images, videos, and infographics too according to your project's needs
There are also options to add animation and transitions. The design and visual appeal of the presentation can be effectively enhanced using those options.
End your presentation with complimentary "Thanks" and "Any questions" slides
Save your work and keep your presentation in either a hard disk or cloud-based storage network
Present Your amazing presentation
3 Tips to Enhance your Slide Deck's Productivity
Your next slide deck should be your flagship project as you know almost all the important factors and terminologies related to the slide deck. However, if you need some additional boats, there are some more techniques and tips to polish your slide deck more.
Tip #1. Add Visuals
Always add more visuals to your slide deck to make it more appealing to your listeners. The attention rate of the audience is always more towards visual representation as our brain processes visual data 60,000 times faster than contextual information. Hence incorporating a considerable amount of graphics and design elements in your presentation will not be a bad idea. You can add infographics, photos, charts, tables, and much more by using Different software tools like PowerPoint and Google Slides
Tip #2. Write Less, Speak More
Your presentation should not be as long as a research report and also not as short as a highway billboard. There should be a balance between words and imagery. But it is always recommended by experts that presentations with fewer words and more visuals help the presenter to divert its attention more towards the audience, which elevates the overall focus of the audience that boosting the productivity of the presentation.
Tip #3. Develop a Consistent Design
The design of your presentation should be confident from the start to the end. the color strategy, the font style, the anthem, and the overall message of the presentation should be maintained throughout the course of delivering a presentation to increase the overall engagement rate of the audience.
Final Words
Slide decks deliver the message of a speaker more conveniently incorporating the visual and graphical elements in its core structure. The retention rate of the interest of the listeners can be enhanced significantly if the slide decks are designed by using the latest softwares like PowerPoint and Google Slides. The animations, transitions, tables, charts, engaging diagrams and other visuals all make the slide decks a number one choice for the marketers and businessmen to present their business plans, ideas, and future business strategies to their stakeholders effectively.
Share this post:
Leave a comment cancel reply.
Your email address will not be published. Required fields are marked *
Save my name, email, and website in this browser for the next time I comment.
Sign up to our newsletter
We will send you our curated collections to your email weekly. No spam, promise!
6 steps to creating an effective presentation or slide deck
Creating powerful presentations and supporting documents for clients is the heart and soul of everything we do at Presentation Studio. As part of this, we see the good, the bad and the downright ugly !
One of the most common mistakes people make is to confuse a presentation and a report. Quite often, they'll try and present a report.
Difference between a presentation and report
A presentation  includes carefully constructed and designed slides that support what a speaker is presenting. So, like a billboard on a highway, you should be able to digest the content on each slide within a few seconds without causing a pileup of information.
Visuals, keywords, infographics and diagrams are used to explain or create an emotional connection with your audience, so you can help them remember your key points.
A  report  or slide deck , on the other hand, can be used as a stand-alone document that you handout before or after you present.
Slide decks are great when you have more information than you can put on screen. Like a magazine, they can be read on their own and don't need the speaker to talk through them – in fact, that would make understanding them worse as you can't read lots of information and listen at the same time.
You can do both in most presentation software, but a presentation and a slide deck have different purposes. Ideally, you would present and then follow up your presentation with a report/slide deck of the supporting information.
To help show the difference between the two, let's look at how you might take a large chunk of text from a word document (like above) and turn it into a handout and then an effective presentation.
HANDOUT TOOL [REPORT] 
Step 1: Convert text into multiple columns
The human eye finds narrow columns easier to read than full-width pages. That is why newspapers and magazines split the information up with visuals and columns, and graphic designers use grid layouts when setting copy pages.
So your first step would be to convert blocks of text into multiple columns that automatically adjust. This makes it easier for your audience to scan read.
Step 2: Contrast fonts and font size to emphasize points
To help the 'readability' of your information, make the titles bold, use line spacing to tighten up blocks of text that are related to each other. You might also look at highlight quotes in different colors, fonts or font sizes, and add in bullet points where you can.
This makes the information far more natural to scan and digest. That's a perfect handout for before or after you present.
PRESENTATION 
Step 3: Cut the clutter 
Once this is done, you can start thinking about thinking your text into a presentation. It's more important than ever to cut out all the clutter from your presentation. What gets left out of your presentation is more important than what goes in.
Some of us are apparently better at this than others. Many of us believe that sharing everything and blinding our audience with data is the best way to create a connection – that couldn't be further from the truth! This will only put the people you are trying to engage off and make them lose interest faster.
You need to identify the main points that your audience can act on and display these in a way that they can immediately understand. Strip out all the other background content.
Get Microsoft Teams for free
That's right, free. As in $0. Work together with features like chat, file sharing, and video calling.
Step 4: Spread out your slides 
Step 5: Represent data as diagrams 
Step 6: Create visuals, icons and images 
Images create an emotional connection to what you are saying, which helps your audience remember it. Think of the meaning or the feeling you are trying to evoke and represent that. Avoid hand-shaking figures, smiling suited people, little vector people standing on arrows and graphs, and predictable and boring stock images that have been used a hundred times before. Cheesy stock photos have the opposite effect than the one you want – they turn your audience off. This is your chance to get creative! Using these visual references helps create clarity and a much stronger emotional connection with your audience. It's these kinds of emotions and visuals that they will remember long after your presentation has ended.
Quick summary
Before your next presentation, the following will help you create a powerful and pleasing slide deck:
Covert text-heavy information into multiple columns
Contrast font and font sizes to emphasize points, highlight headings with color
Reduce the clutter
Spread out your slides
Represent data as diagrams
Create visuals, icons and images
Use a PowerPoint theme to make your presentations visually uniform and consistent
About the author
As the founder and CEO of Presentation Studio, Emma leads the team to create presentations that are influential, memorable and successful. Emma and her team can help you stand out so that your audience understands your message. She can help your presentations have impact and influence. This means the right messages are more memorable for your audience. Emma achieves this through content writing, visual communication, and strong presentation delivery.
Get started with Microsoft 365
It's the Office you know, plus the tools to help you work better together, so you can get more done—anytime, anywhere.
10 ways to make Your business more environmentally friendly
The 6 best flow chart maker tips to improve your charting skills, create the best online flowchart for your business, working in new ways: unconventional uses of flow chart software.
Business Insights and Ideas does not constitute professional tax or financial advice. You should contact your own tax or financial professional to discuss your situation..
Create a presentation Article
Save Article
Design Article
Share and collaborate Article
Give a presentation Article
Set up your mobile apps Article
Learn more Article
Create a presentation
Create a presentation in PowerPoint
Create presentations from scratch or start with a professionally designed, fully customizable template from Microsoft Create .
Open PowerPoint.
In the left pane, select New .
Select an option:
To create a presentation from scratch, select Blank Presentation .
To use a prepared design, select one of the templates.
To see tips for using PowerPoint, select Take a Tour , and then select Create , .
Add a slide
In the thumbnails on the left pane, select the slide you want your new slide to follow.
In the  Home tab, in the  Slides  section, select  New Slide .
In the Slides section, select Layout , and then select the layout you want from the menu.
Add and format text
Place the cursor inside a text box, and then type something.
Select the text, and then select one or more options from the Font section of the Home tab, such as  Font , Increase Font Size , Decrease Font Size ,  Bold , Italic , Underline , etc.
To create bulleted or numbered lists, select the text, and then select Bullets or Numbering .
Add a picture, shape, and more
Go to the  Insert  tab.
To add a picture:
In the Images section, select Pictures .
In the Insert Picture From menu, select the source you want.
Browse for the picture you want, select it, and then select Insert .
To add illustrations:
In the Illustrations section, select Shapes , Icons , 3D Models ,  SmartArt , or Chart .
In the dialog box that opens when you click one of the illustration types, select the item you want and follow the prompts to insert it.
Need more help?
Want more options.
Explore subscription benefits, browse training courses, learn how to secure your device, and more.
Microsoft 365 subscription benefits
Microsoft 365 training
Microsoft security
Accessibility center
Communities help you ask and answer questions, give feedback, and hear from experts with rich knowledge.
Ask the Microsoft Community
Microsoft Tech Community
Windows Insiders
Microsoft 365 Insiders
Find solutions to common problems or get help from a support agent.
Online support
Was this information helpful?
Thank you for your feedback.
PowerPoint Slide Deck for Beginners
Before making your first presentation, you must familiarize yourself with some terms. If not, the entire process can quickly become complicated.
A PowerPoint slide deck is an example of such terms. PowerPoint slide decks can save you time and help you engage your audience seamlessly.
This article will explain everything you need to know about PowerPoint slide decks.
What Is PowerPoint Slide Deck?
A PowerPoint slide deck is a collection of presentation slides designed with the aid of Microsoft PowerPoint . It can also be called a PowerPoint presentation.
For better understanding, let's call PowerPoint presentation templates a deck of slides. Remember your card deck? A slide deck is similar to a card deck; combining all the slides creates a complete deck.
What Is a PowerPoint Slide?
Now that you know the definition of a slide deck, you must want to know what a slide means. A PowerPoint slide represents a single page in a PowerPoint presentation.
As we mentioned earlier, a PowerPoint deck consists of several slides. Each slide starts as a blank page where you add the message you want to convey to your audience.
You break down your story into different PowerPoint slides and tell it in stages.
How To Create a Deck in PowerPoint
The first thing you need to create your presentation deck is presentation software like PowerPoint. After installing it, you can start building your slide decks.
However, building your slides from scratch can be time-consuming and stressful. For this reason, the best presenters use Microsoft PowerPoint templates from Simple Slides - templates ready for professional PowerPoint presentations with great visual aid and excellent presentation deck templates.
Our custom templates consist of fully editable slides that will save you time and give your audience a great experience. Here is how to build a deck in PowerPoint quickly and easily:
Find Your Template
You will find all kinds of PowerPoint templates on our website, from education infographics to project infographics . Browse through to find something that best suits your message.
Once you have your preferred template, you can select the slides you will need for your presentation. Take the following steps to sort your slides:
Go to the View tab and select "Slide Sorter."
Select and drag slides to rearrange them
Select unnecessary slides while holding the Shift key and press Delete
In the end, click on "Normal" to start working on your slides
Enter Your Texts
After sorting your slides, the next step is to add your text to all the slides. You can either type on your slides or paste already-written texts.
Our slides have placeholders to allow you to enter your texts without fuss. Just click on them to start typing. You can also drag the placeholders around.
Include Images
PowerPoint presentations are much better with images. The app allows users to insert images into their slides, and you should take advantage of this feature to improve your audience's experience.
Once again, the design of our slides will make it super easy. Find the image you want to insert in your file manager and drag it to the intended image placeholder. PowerPoint will scale the picture for you.
Make your PowerPoint slide deck as visually appealing as possible to capture your audience's attention. One way to achieve this is to use colors smartly.
Adjust the color of the objects on your slides to create contrasts or design them in line with your brand's design.
Click on an object and select "Shape Format" from the Home tab
Select "Shape Fill" and choose your preferred color
Clean Up Your Slide Deck
We add several elements to our custom templates to ensure you have all you need. However, you may not need all of them.
You can make your slides cleaner by removing unwanted elements.
How To Make Your Slide Decks Stand Out
You can take some steps to make your slide deck stand out. Here are some of them:
Avoid Excessive Content
You don't need a lot of content to create an excellent slide deck in PowerPoint. When working on your slides, you should try removing the content as much as possible.
Limit the number of texts, media files, and slides that you will have in your slide deck. It would help if you wrote your presentation before creating your slide deck. This way, you can ensure only essential texts are added.
Used Phased Introductions
Avoid showing your audience the content of your slides at once. It would help if you made things more interesting for your audience to maintain their interest.
With animations, you can give your slides phased introductions. Use PowerPoint animations to introduce the content of your slides in stages.
Prioritize Content
As we already mentioned, you should start creating your content outside PowerPoint. You can use an app like Google Docs to write the content and outline the structure of your presentation.
After that, you can open PowerPoint to style your content. This will help guarantee that you have a well-structured and cohesive slide deck.
Use Graphics
Remember that you are creating PowerPoint slides to visualize your presentation. Don't fill your slide deck with only text.
Whenever you can, you should use images, shapes, graphs, charts, and more to help your audience visualize your message.
Different Types of Presentations
There are several presentation styles, and you should choose based on your type of business, the information you are conveying, and your audience. Here are the most common types of presentations you should know before creating your slide deck presentation.
Informational Presentations
Informational presentations are also called educational presentations. You are to deliver this type of presentation when you need to share information with your audience.
For example, you should deliver an informational presentation about the benefits of a new community library. You will have to explain what benefits the students, tourists, and the community will enjoy.
An informative presentation should be concise, educational, and easily understandable.
Persuasive Presentations
A persuasive presentation aims to convince an audience about something. You start by explaining a problem to your audience and then suggesting a solution backed with solid evidence.
A business pitch is an excellent example of a persuasive presentation. If you are trying to raise funds for your startup, you need this presentation to convince potential investors.
A startup presentation template will come in handy in such a situation.
Decision-Making Presentations
Decision-making presentations are commonly held in the corporate world and government meetings. Stakeholders discuss problems, solutions, and possible outcomes during this presentation to make vital decisions.
For instance, your company can hold a decision-making presentation when it wants to launch a marketing campaign. You will aim to develop the best marketing strategy in the end. Our marketing infographics can get you started quickly.
Instructional Presentations
Instructional presentations are similar to informational presentations because they are educational. However, they focus on instructing people on a topic.
As a result, people attend them to learn new skills or procedures. Some examples of instructional presentations include workshops and webinars.
Final Thoughts
Now, you should know all the essential details about slide decks. Remember that you don't have to endure the stress of building your slide deck from scratch.
Whether you use PowerPoint, Google Slides, or Apple Keynote, you can always get your professionally-designed presentation templates from Simple Slides.
Frequently Asked Question
What is a slide deck.
A slide deck is a group of multiple slides.
Is the slide deck the same as PowerPoint?
A slide deck is a group of slides created with a presentation app like PowerPoint.
What is the difference between a pitch deck and a slide deck?
Related Articles
PowerPoint Design Ideas
How To Add Slides to PowerPoint
What Is PowerPoint Used for?
Get A Free Sample of Our Award-Winning PowerPoint Templates + University
Join our mailing list to receive the latest news and updates from our team. Don't worry, your information will not be shared.
We hate SPAM. We will never sell your information, for any reason.
Try 100+ Slides & 5 University Lectures for FREE.
Recent Posts
Try 100+ Slides & 5 University Lectures for FREE.
Get access to 100+ Templates & 5 University Lectures. Just enter your email below.
Join Our Free Trial
Get started today before this once in a lifetime opportunity expires.
5 Tips for Creating an Amazing Slide Deck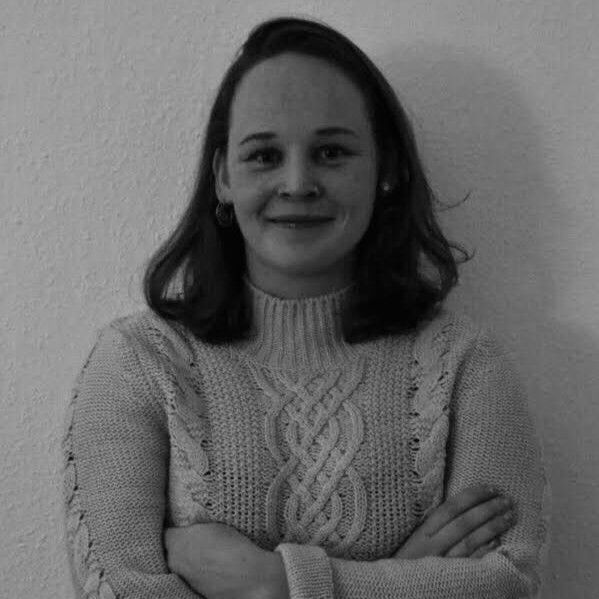 Slide decks are becoming increasingly popular as people from all industries celebrate them for what they are: a platform for sharing ideas. More than just a presentation support tool, a slide deck is a modern and engaging way to capture a message and pass it on.
Websites like SlideShare are rapidly expanding beyond the realms of business. Freelancers, average workers, and entrepreneurs are all embracing the platform, making more and more critical for you to be able to create high-impact, powerful slide decks.
This slide deck is from Nomadic Matt, a popular travel blogger, also using the platform to spread his message on cheap travel:
How to travel the world on $50 a day from Nomadic Matt
Why slide decks are important
Recent research shows that people view 7 million SlideShare pages every day . Rather than reading through blog posts and articles, in a new age of streamlined efficiency, people prefer to flick through slides. The information is immediate, straightforward and accessible. Furthermore, the same research shows that the platform receives 500% more traffic than LinkedIn, Twitter and Facebook from business owners. That makes it a 500% more efficient social networking platform than the most obvious choices.
Getting Started With SlideShare from LinkedIn SlideShare
The potential of slide decks is growing – and you should be a part of the rising trend. Read on to find out how.
How to set up a slide deck
Firstly, you have to face the technicalities of setting up a slide deck. Thankfully, they are simple to create, use and share. So anyone can do it. Find a software like Keynote or PowerPoint to get started. The templates are all there ready to go. Play around, customize slides and learn how to insert material. Remember: if you are creating a slide deck for a presentation, know which projector you are using, its resolution and the format required for the computer.
For more details on the technical setups of a slide deck, check out this article for the basics .
Although it's important to know how to create a slide deck, most professionals agree that the more significant question is how to format and design the content. There are thousands of articles, posts and slide decks out there telling you how to create the perfect presentation. And telling you what not to do…
5 Presentation Design Mistakes to Avoid from Presentation Panda
We have researched the key advice from the experts for you. We have collaborated all suggestions into 5 top tips on which everyone agrees. So follow the tips below for the ultimate pathway to a perfect presentation!
1 – Establish the idea
Capital isn't that important in business. Experience isn't that important. You can get both of these things. What is important is ideas." – Harvey S. Firestone.
Step one – forget about your slides! First of all, think about something more important: your message. Develop a narrative around it; create an effective story to affect the audience in a personal and emotive way. Decide how to structure your presentation for the most impact. Your idea is the focus. Your message is where the energy is. Once the content is solidified, then you can create the support system – the actual slide deck.
2 – Embrace simplicity
"Simplicity is the ultimate sophistication." – Leonardo DaVinci
One golden rule of slide decks is keeping to a single idea per slide. Texts and images are then there to support that one concept. This valuable technique structures your slides in an easy-to-follow format. Both for you and your audience. It establishes a clear narrative and reinforces the most important elements of your presentation. Keep up the simplicity of effects. Avoid the temptation to overload with animations and transitions between slides that only distract from the content.
Not sure where to start? Stick to the averages: 14 slides per presentation and 25 words per slide.
3 – Words, words, words
"Some people have a way with words, and other people…oh, uh, not have the way ." – Steve Martin
Have a way with words! Make them powerful and impacting in your slide deck. One of the best ways to do this is by portraying your idea with straightforward language. Then discuss deeper concepts through speech if you are presenting. But keep the text on screen simple. Break down your message into small chunks and display them one chunk at a time, one slide at a time.
However, the text isn't just about content. It's just as much about the format, image, and presentation of the words as it is about what they are actually saying. They are another source of visual stimulation – an additional image to your slide deck. Find different and exciting fonts. Try out Ubuntu or Cantora One and forget about your standard Arial or Times New Roman. Choose an engaging color scheme and stick to it consistently.
One more golden rule: Don't display more than 15 words per slide! Less is more.
4 – Use captivating visuals
"Create your own visual style…let it be unique for yourself and yet identifiable for others." – Orson Welles
There are countless benefits to using visuals in your slide deck. They support a storytelling narrative to your presentation. They enhance emotive impact. And, they materialize abstract concepts. But there is another fantastic thing they do, which people forget – they personalize your presentation. By using images, you create your own visual style. So be aware of the images you use – they can act as a template for others to identify your work and your ideas.
Check out this article to find out the best sources for slide deck images.
Simple but strong visuals go a long way. Make sure the images pair with the text and support it. Don't be afraid to fill a whole slide with a picture, in order to keep the message focused. Be funny, inspiring, bold, and most of all, make an impact!
5 – Call the audience to action
"Many great ideas go unexecuted, and many great executioners are without ideas. One without the other is worthless." – Tim Blixseth
What starts as an idea, ends in action. Just like at the beginning, take a step back from design and refocus on your message. You've put it all out there, now what do you want back from your audience? Include contact details, social media titles, and links to further information. Hyperlink the text and let your audience act on the message your slide deck has presented.
You can also use links throughout to support your ideas. Just remember: on SlideShare, you cannot input a link into the first three slides of your presentation.
Before you jump up to conclusions, have a look at these 10 tools to help you create the perfect PowerPoint presentation.
Get creating and share your message!
So create your slide deck and enjoy the great potential of the platform for advertising, social networking, and promotion techniques. Now you know how to make the perfect presentation – so share it with the world!
If you don't have time for mastering your own slides, at 24slides , we create beautiful PowerPoint presentations, using professional design techniques and loads of creativity. Check out some of our presentation examples and let's get in touch .
Create professional presentations online
Other people also read
9 ideas for your next powerpoint presentation.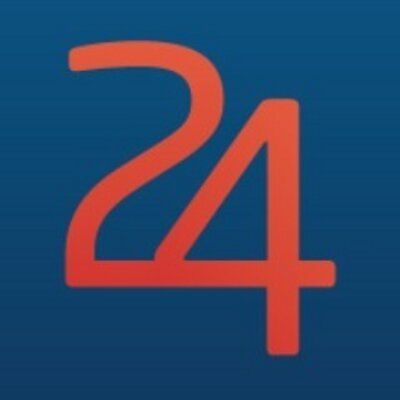 10 Ways to Make Academic Presentations More Interesting
10 tips to make your powerpoint presentation effective.