You control your data
We use cookies to tailor the experience of creating resumes and cover letters. For these reasons, we may share your usage data with third parties. You can find more information about how we use cookies on our Cookies Policy . If you would like to set your cookies preferences, click the Settings button below. To accept all cookies, click Accept.
Cookie settings
Click on the types of cookies below to learn more about them and customize your experience on our Site. You may freely give, refuse or withdraw your consent. Keep in mind that disabling cookies may affect your experience on the Site. For more information, please visit our Cookies Policy and Privacy Policy .
Choose type of cookies to accept
These cookies allow us to analyze our performance to offer you a better experience of creating resumes and cover letters. Analytics related cookies used on our Site are not used by Us for the purpose of identifying who you are or to send you targeted advertising. For example, we may use cookies/tracking technologies for analytics related purposes to determine the number of visitors to our Site, identify how visitors move around the Site and, in particular, which pages they visit. This allows us to improve our Site and our services.
These cookies give you access to a customized experience of our products. Personalization cookies are also used to deliver content, including ads, relevant to your interests on our Site and third-party sites based on how you interact with our advertisements or content as well as track the content you access (including video viewing). We may also collect password information from you when you log in, as well as computer and/or connection information. During some visits, we may use software tools to measure and collect session information, including page response times, download errors, time spent on certain pages and page interaction information.
These cookies are placed by third-party companies to deliver targeted content based on relevant topics that are of interest to you. And allow you to better interact with social media platforms such as Facebook.
These cookies are essential for the Site's performance and for you to be able to use its features. For example, essential cookies include: cookies dropped to provide the service, maintain your account, provide builder access, payment pages, create IDs for your documents and store your consents.
To see a detailed list of cookies, click here .
This site uses cookies to ensure you get the best experience on our website. To learn more visit our Privacy Policy

Cover Letter Examples
Business Cover Letter: Samples, Proper Format, & Writing Guide
Business Cover Letter: Samples, Proper Format, & Writing Guide
As seen in:
In business, writing a cover letter is expected.
It shows that you care. That you want this job, not any job.
A well-written business cover letter can make a great first impression. Show your attention to detail and knowledge of the business etiquette.
It can make a difference between who lands the interview and who gets "thanked for applying."
So you need to have a perfect business cover letter. And you came to the right place to learn how to write one.
This guide will show you samples of business cover letters for administrative, as well as business development position, plus the best tips on how to write a formal business cover letter step-by-step.
Want to write your cover letter fast? Use our cover letter builder. Choose from 20+ professional cover letter templates that match your resume. See actionable examples and get expert tips along the way.
Create your cover letter now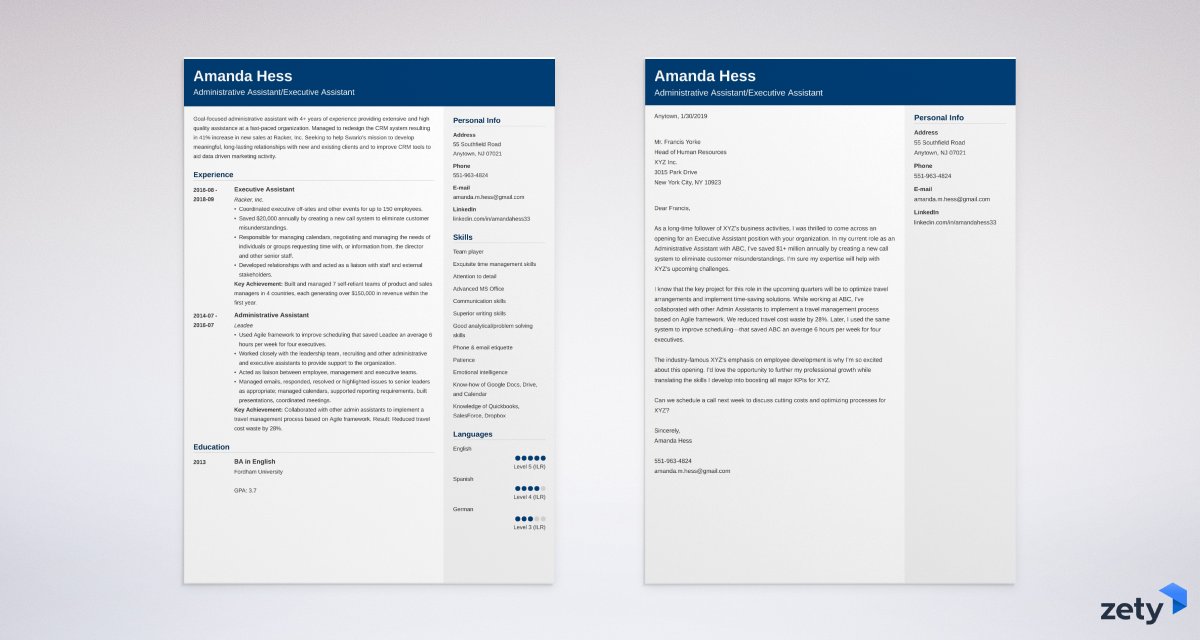 Sample cover letter for a resume— See more cover letter examples and create your cover letter here .
No matter how great your cover letter, without a pitch-perfect resume, it will get you nowhere. See our business resume writing guide here: Business Resume: Samples and Writing Guide.
Considering similar positions too? See other cover letter examples for jobs in your industry:
Accounting Cover Letter Sample
Accounts Payable Cover Letter Sample
Administrative Assistant Cover Letter Sample
Administrative Cover Letter Sample
McKinsey Cover Letter Sample
Manager Cover Letter Sample
Project Coordinator Cover Letter Sample
Consulting Cover Letter Sample
Office Manager Cover Letter Sample
Finance Cover Letter Sample
Financial Analyst Cover Letter Sample
Sales Cover Letter Sample
Retail Management Cover Letter Sample
Business Analyst Cover Letter Sample
Investment Banking Cover Letter Sample
Bank Teller Cover Letter Sample
HR Generalist Cover Letter Sample
Human Resources Cover Letter Sample
Store Manager Cover Letter Sample
Formal Cover Letter Sample
Want to explore your options further? See our full selection of cover letter examples for every career: Best Cover Letter Examples.
Let's get started then.
Business Cover Letter Sample—Administrative Assistant
Amanda Hess
Administrative Assistant/Executive Assistant 55 Southfield Road Anytown, NJ 07021 551-963-4824 [email protected] linkedin.com/in/amandahess33 Anytown, 1/30/2019 Mr. Francis Yorke Head of Human Resources XYZ Inc. 3015 Park Drive New York City, NY 10923
Dear Francis, As a long-time follower of XYZ's business activities, I was thrilled to come across an opening for an Executive Assistant position with your organization. In my current role as an Administrative Assistant with ABC, I've saved $1+ million annually by creating a new call system to eliminate customer misunderstandings. I'm sure my expertise will help with XYZ's upcoming challenges.
I know that the key project for this role in the upcoming quarters will be to optimize travel arrangements and implement time-saving solutions. While working at ABC, I've collaborated with other Admin Assistants to implement a travel management process based on Agile framework. We reduced travel cost waste by 28%. Later, I used the same system to improve scheduling—that saved ABC an average 6 hours per week for four executives.
The industry-famous XYZ's emphasis on employee development is why I'm so excited about this opening. I'd love the opportunity to further my professional growth while translating the skills I develop into boosting all major KPIs for XYZ.
Can we schedule a call next week to discuss cutting costs and optimizing processes for XYZ?
Sincerely, Amanda Hess
551-963-4824 [email protected]
Looking for a C-level position in business development?
Most of such job postings are not advertised. People get them through networking events and internal referrals. But guess what?
A business development cover letter is still welcome. You can (and should!) use name-dropping in your opening. See this business cover letter example for reference:
Business Development Cover Letter Sample
Shona Indiano
Business Development Manager
55 Anyroad Anytown, NJ 07000 512-1625-6712
[email protected] linkedin.com/in/shonaindiano Anytown, 1/30/2019 Ms Jennifer Adams CEO Acme Inc. 305 Madison Drive New York City, NY 10001
Dear Jennifer,
Mark Colney suggested I apply to this position because he knows:
1. I build and managed 7 self-reliant teams of product and sales managers in 4 countries, each generating over $280,000 in revenue within the first year.
2. You're looking for a Business Development Manager skilled in developing meaningful, long-lasting relationships with new and existing clients, which my resume demonstrates.
Since one of your upcoming tasks will be to redevelop CRM tools, you might be interested to learn that, in my current position, I've redesigned the CRM system resulting in 41% increase in new sales. I'm sure I can replicate these results as your new Business Development Manager.
Let me know if we can schedule a meeting to discuss solutions for skyrocketing Acme's ROI in the upcoming months. Thank you for your time, I look forward to hearing from you.
512-1625-6712
[email protected]
So you've seen two jaw-dropping examples of a cover letter for business positions. Read on for a breakdown of how to write yours. But remember—
Business Cover Letter Template
Here's how to write a business cover letter for a job application:
1. Use the proper business cover letter format
Set one-inch margins on all sides.
Choose single or 1.15 line spacing.
Use an elegant font in 11pt to 12pt size.
Read more: The Only Proper Cover Letter Format
2. Create a professional cover letter header
In the top-left corner include your name and contact information.
List: phone number, email, LinkedIn (optionally, add other social media handles such as Twitter).
Put city and date right below.
Next, include the addressee's details.
Can't find the name of the hiring manager? Check the company's website, do some research on LinkedIn. If all fails, call the reception and ask.
Read more: How to Address a Cover Letter
3. Open with a personal greeting and a compelling first paragraph
Start with a professional cover letter salutation and address the potential employer by name.
State for which position you're applying.
Highlight your most relevant professional achievement.
Read more: How to Start a Cover Letter the Right Way
4. Show that you're the perfect candidate
Refer to the job description and say how your relevant experience can help solve their problems.
Mention a few additional wins you're proud of.
Quantify your achievements whenever possible: numbers pop!
Also, make sure you're not making your cover letter too long: The Perfect Cover Letter Length
5. Explain why you want in
Drop a compliment or two.
Make them know you want this particular job more than any other.
This way, they'll believe you want to stick around for longer.
6. Make an offer and include a call to action
Ask for a call or a meeting and suggest a time.
Reiterate your value—make an offer to help with their KPIs.
Read more: The Best Cover Letter Ending Examples
7. Close with a professional sign-off
Sing off with your full name.
Include a digital copy of your handwritten signature below you sign-off.
Add your cover letter enclosure (if applicable).
Add your basic contact details in the footer.
Once you've sent out your cover letter, don't just sit and wait. Remember to follow up on your job application. Here's how: Job Application Follow-Up: Examples, Dos, & Don'ts
As you've learned, a great cover letter can truly be a game-changer, but to have a shot at that dream job, you still need to write a perfect resume.
When making a resume in our builder, drag & drop bullet points, skills, and auto-fill the boring stuff. Spell check? Check . Start building a professional resume template here for free .
When you're done, Zety's resume builder will score your resume and tell you exactly how to make it better.
Thanks for reading! Now I'd love to hear from you. What did you think of our business cover letter examples? What are your best tips for writing an outstanding business cover letter? Drop me a line in the comments. Let's chat !
Don't miss out on exclusive stories that will supercharge your career!
Get a weekly dose of inspiration delivered to your inbox
Similar articles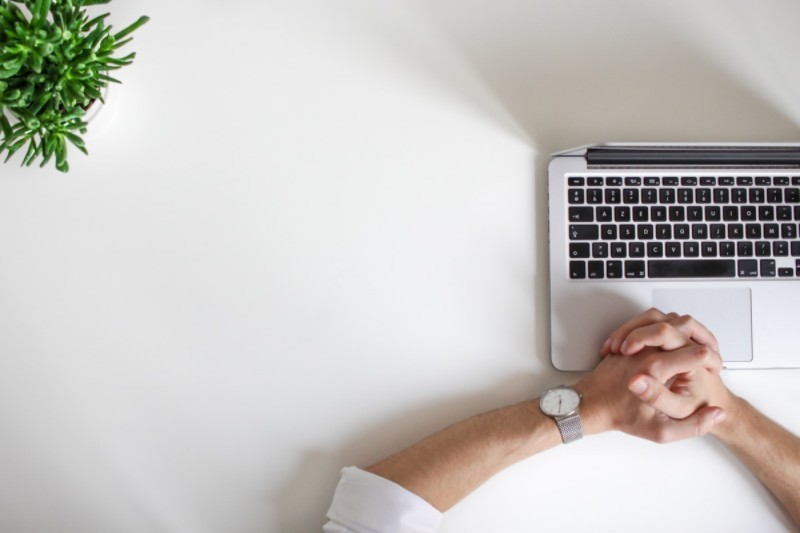 How to Explain Gaps in Employment (Resume & Cover Letter)
An employment gap is a period of time (months of years) when a job seeker didn't have a job. While out of work, employees use their time to have children, travel or go to school full time.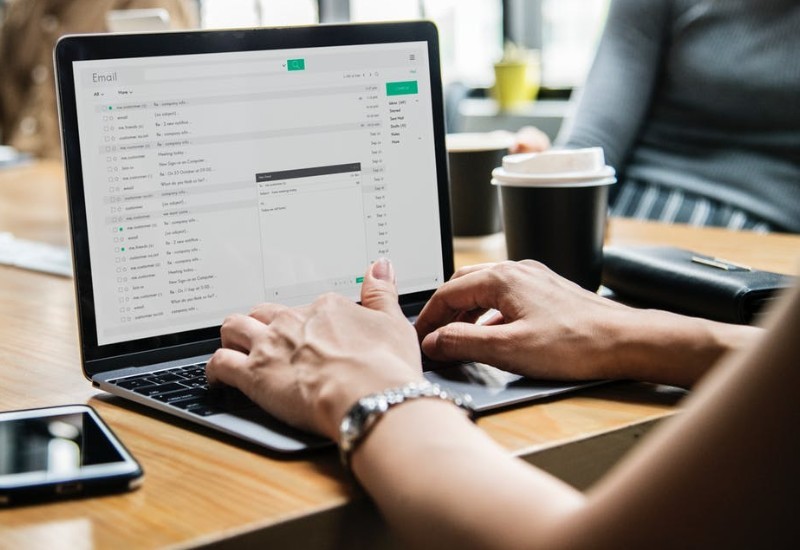 How to Email a Cover Letter: Samples, Format & Subject Line
Applying for a job via email? You need a perfect email cover letter (No, copy-pasting your regular cover letter will NOT do.) Check out this guide to see an email cover letter sample that gets jobs. Plus, you'll get an email cover letter template you can adjust and use, tons of expert advice, and actionable cover letter tips.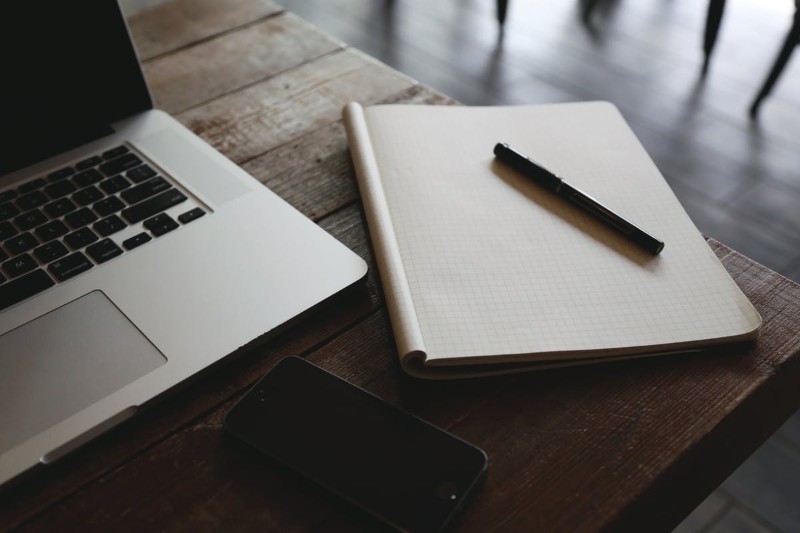 How to Write a Career Change Cover Letter [Examples & Guide]
How to write a convincing career change cover letter. See how to write a cover letter for career change with no experience plus examples, samples, and expert tips.
Cookie settings
This site uses cookies to ensure you get the best experience on our website. To learn more visit our Privacy Policy
Business Cover Letter Examples & Templates [2023 ready]
I had an interview yesterday and the first thing they said on the phone was: "Wow! I love your cover letter." Patrick I love the variety of templates. Good job guys, keep up the good work! Dylan My previous cover letter was really weak and I used to spend hours adjusting it in Word. Now, I can introduce any changes within minutes. Absolutely wonderful! George
1. Business Cover Letter Examples
Example #1: experienced business cover letter, experienced cover letter example—text version, example #2: entry-level candidate (cover letter for a business internship), entry-level candidate (cover letter for a business internship)—text version, 2. write a business cover letter step by step (easy-to-fill business cover letter template), 1. follow the perfect business cover letter format, 2. compose a professional cover letter header with contact information, business cover letter header , 3. identify the job to which you're applying and introduce yourself, business cover letter sample: introduction, 4. highlight your relevant strengths, sample business cover letter: middle paragraph, 5. explain why you want in, business cover letter example: your motivation, 6. get that reply: include a call to action, sample cover letter for business: call to action & formal closing, was it interesting here are similar articles.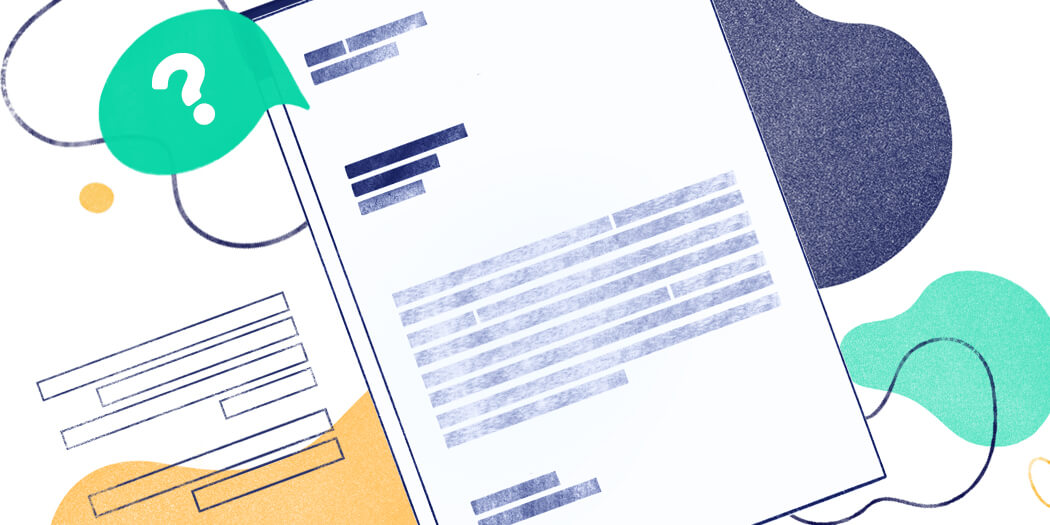 Is a Cover Letter Necessary in 2023? Do I Need a Cover Letter?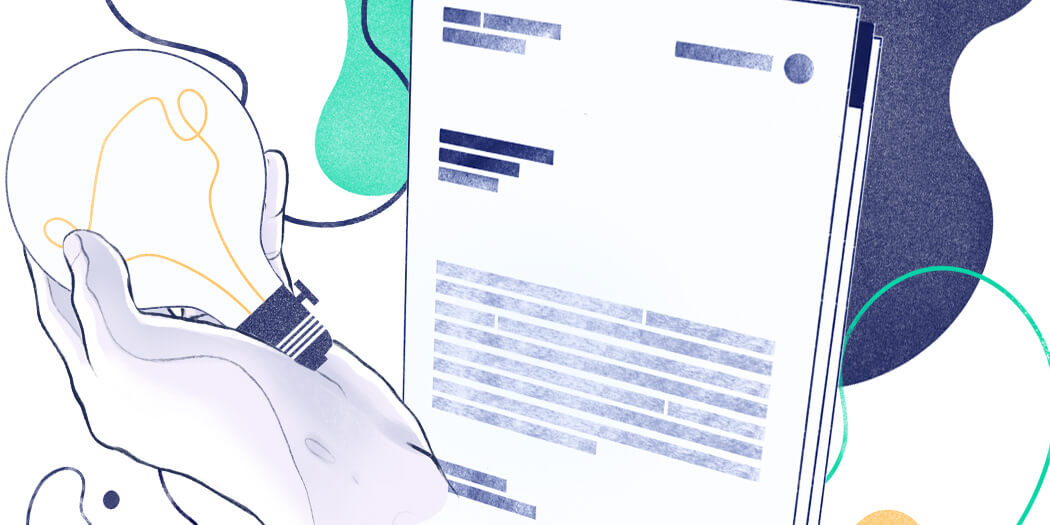 33+ Cover Letter Tips and Advice to Stand Out in 2023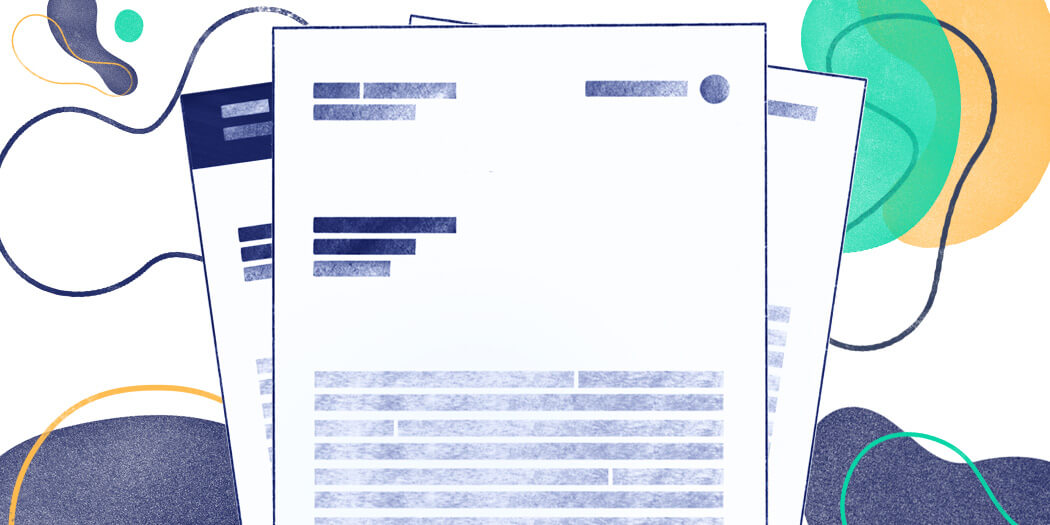 Entry-Level Cover Letter Examples & Writing Guide
Privacy preference center
We care about your privacy
When you visit our website, we will use cookies to make sure you enjoy your stay. We respect your privacy and we'll never share your resumes and cover letters with recruiters or job sites. On the other hand, we're using several third party tools to help us run our website with all its functionality.
But what exactly are cookies? Cookies are small bits of information which get stored on your computer. This information usually isn't enough to directly identify you, but it allows us to deliver a page tailored to your particular needs and preferences.
Because we really care about your right to privacy, we give you a lot of control over which cookies we use in your sessions. Click on the different category headings on the left to find out more, and change our default settings.
However, remember that blocking some types of cookies may impact your experience of our website. Finally, note that we'll need to use a cookie to remember your cookie preferences.
Without these cookies our website wouldn't function and they cannot be switched off. We need them to provide services that you've asked for.
Want an example? We use these cookies when you sign in to Kickresume. We also use them to remember things you've already done, like text you've entered into a registration form so it'll be there when you go back to the page in the same session.
Thanks to these cookies, we can count visits and traffic sources to our pages. This allows us to measure and improve the performance of our website and provide you with content you'll find interesting.
Performance cookies let us see which pages are the most and least popular, and how you and other visitors move around the site.
All information these cookies collect is aggregated (it's a statistic) and therefore completely anonymous. If you don't let us use these cookies, you'll leave us in the dark a bit, as we won't be able to give you the content you may like.
These cookies allow us to provide you with better functionality and personalization. They may be set up by us or by third party providers whose services we've added to our pages.
The purpose of these cookies is to give you a more personalized experience, based on your previous visits and choices. If you don't wish to allow these cookies, these services may not work.
We use these cookies to uniquely identify your browser and internet device. Thanks to them, we and our partners can build a profile of your interests, and target you with discounts to our service and specialized content.
On the other hand, these cookies allow some companies target you with advertising on other sites. This is to provide you with advertising that you might find interesting, rather than with a series of irrelevant ads you don't care about.
Business Cover Letter Examples
How to craft an eye-catching business cover letter in 5 steps.
The business industry is packed full of different career paths, from accounting and consulting to finance and entrepreneurship. To win a business position, you will not only a resume that details your professional experience but also a cover letter that conveys your dedication to the field.
In this guide, we will teach you 5 essential steps for writing a business cover letter. Keep reading to learn all about:
How to format a business cover letter header & headline
Why you need a personalized greeting on your business cover letter
How to write a compelling business cover letter introduction
Questions to answer on your cover letter to show professional value
What to include in a business cover letter closing statement
Still looking for a job? These 100+ resources will tell you everything you need to get hired fast.
1. How to properly format a business cover letter header & headline
The first key step to writing a business cover letter is to create a well-formatted header and headline.
Cover letter headers are the short blocks of text often found in the top left corner of the document that detail all the necessary applicant and company information.
As for the cover letter headline , this is a brief title statement that helps to grab the attention of employers while simultaneously previewing the information to come.
Below, we have provided more in-depth explanations and examples to help illustrate how to create each of these cover letter elements:
Formatting the header
A cover letter header can vary in style and order of information depending on the aesthetic you are after. However, regardless of appearance, a strong header will always include:
The name of the company and department you are applying to
Your name and professional title
Your contact information (phone number, email address, LinkedIn, etc.)
When you put this all together, your business cover letter header should look similar to this example
To: KPMG, Accounting Department From: Joe King , Business & Accounting Professional (123) 456-7890 | [email protected] | linkedin.com/in/joe-king
Writing the headline
For the headline of your business cover letter, your goal should be to emulate a headline that a newspaper or magazine would use for a major story. It should be eye-catching while also being honest, accurately portraying the information you will explain within the letter.
To write a cover letter headline, you should always use a keyword related to the position, an eye-catching number or trigger word, a powerful adjective or verb, and a promise.
Here is an example of an effective headline from a Business cover letter, followed by a breakdown of each component
My 3 Excellent Business Skills & How I Will Apply Them for Your Clients' Needs
Trigger Word/Number : 3 Business Skills Keyword: Business Adjective/Verb: Excellent, Apply Promise: Your Clients' Needs – by including this detail in your headline, you indicate to employers that you will not only be explaining your skills but also relating these skills to their specific company and client needs.
2. How to personalize greeting on your business cover letter
Once you have created your header and have your headline in place, the next step is to craft the greeting to your business cover letter.
In the past, job applicants were encouraged to use vague and generalized greetings, such as "To Whom It May Concern." Nowadays, employers are looking for a more personalized approach, with greetings addressed to specific people or departments proving to be far more effective and impressive.
Additionally, a personalized greeting on a cover letter shows the employer that you not only have great attention to detail but also that you have taken the time to do your research before applying.
If you have done your due diligence and are unable to pinpoint the exact person or department that will be reviewing your application, try out one of these alternatives:
To the [Company Name] Team
To the [Company Name] Hiring Manager
Find out your resume score!
3. How to write a compelling business cover letter introduction
With the header, headline, and greeting of your cover letter out of the way, it's time to write your introductory paragraph .
To make this introduction both compelling and impressive to employers, you should aim to include:
A brief overview of your professional history and goals
A statement on why you are enthusiastic about applying to this company
A mutual acquaintance (when possible)
Here is an example to help demonstrate how to write a business cover letter introduction
To the [Company Name] Hiring Manager,
I am a Business professional with 3+ years of experience working in Finance & Accounting. After having the pleasure of meeting your Executive Assistant, Jane Doe, at a recent conference, Ms. Doe connected with me via LinkedIn and recommended I apply for this position. Upon reviewing your company mission, I have chosen to apply as our goals and morals align perfectly.
4. How to show professional value on your business cover letter
Next up in your business cover letter are the body paragraphs, where you will offer a more in-depth explanation of why you are a great fit for the company and vice versa.
A well-written Business cover letter will typically contain between 2 to 4 body paragraphs in total that answer each of the following questions:
What excites you about working at this company?
What do you hope to learn from working at this company?
What accomplishments or qualifications make you stand out as an applicant?
What key skills do you possess that are relevant to the position?
Describing accomplishments with specific and quantifiable details is especially important, as this gives employers real-life examples of the value you have to offer.
Here is an example of how to describe an accomplishment in a business cover letter
As a Business Consultant for [Former Employer], I traveled to more than 15 international locations to meet with high-profile financial clients, fostering long-lasting business relationships with these clients. Additionally, I onboarded an additional 10 new international clients, resulting in a 45% increase in quarterly revenue for the company .
5. What to include in a business cover letter closing statement
To finish off your Business cover letter strong, you will need an excellent closing statement. This closing statement should include:
An enthusiastic sentence saying you are looking forward to hearing from them
An additional sentence stating you will follow up, including how you will contact them or how they can contact you
A formal sign-off
Here is an example of an effective closing statement from a business cover letter
With my strong working relationship with clients both in-country and internationally, I am confident I can expand your clientele and foster long-lasting relationships with new and existing clients alike. I would love to connect directly either via virtual meeting or in-person in the coming week, and am available to schedule a meeting anytime Monday through Friday, 8 a.m. to 5 p.m.
The best way to reach me is at (123) 456-7890 or through email at [email protected]
Best Regards,
[Applicant Name]
  Follow this cover letter outline for maximum success.
Milan Šaržík, CPRW
Milan's work-life has been centered around job search for the past three years. He is a Certified Professional Résumé Writer (CPRW™) as well as an active member of the Professional Association of Résumé Writers & Careers Coaches (PARWCC™). Milan holds a record for creating the most career document samples for our help center – until today, he has written more than 500 resumes and cover letters for positions across various industries. On top of that, Milan has completed studies at multiple well-known institutions, including Harvard University, University of Glasgow, and Frankfurt School of Finance and Management.
Subcategories
Account Manager
Business Development
Enterpreneur
Procurement
All business cover letter examples
Let your resume do the work.
Join 2,000,000+ job seekers worldwide and get hired faster with your best resume yet.
Oh no! We couldn't find anything like that.
Try another search, and we'll give it our best shot.
The 12 Best Cover Letter Examples: What They Got Right

Published: February 16, 2023
Fun is not something typically associated with writing a cover letter. However, with a few tweaks, writing one doesn't have to be a burden.
The cover letter examples below demonstrate that it is possible to have a little fun with your job search — and maybe even make yourself a better candidate in the process.
What is a good cover letter?
A cover letter is used to demonstrate your interest in the role, passion for the company, and the impact you've had in previous positions. Cover letters should include a standout opening, relevant skills and qualifications, and a strong finish with a call-to-action — all within one page and unique to each application.
It may be true that only 35% of recruiters admit that cover letters do not materially influence the hiring process for them , but that doesn't mean yours has to contribute to that statistic. In fact, it might be that cover letters are deemed insignificant because so few of them stand out. Here's an opportunity for you to exercise your creativity at the earliest stage of the recruitment process.
Personalization, after all, goes beyond replacing the title and company name in each letter you send to recruiters.
What's on a cover letter?
Before you can get started writing your cover letter, there are a few components you must have.
Greeting: A simple, but pleasant greeting to address the recruiter or hiring manager.
Opener: Write a catchy introduction that explains why you're interested in the role.
Summary of Skills/Qualifications: This is the heart of your cover letter. It outlines your relevant experience and why you'd be a great fit for the role. You can highlight special skills, experiences, professional achievements, or education to help make your case.
Closing: In this paragraph, provide a call-to-action by expressing interest in an interview. Provide your contact information and sign-off.
What does a cover letter look like?
In addition to showing off your skills and qualifications, cover letters give you the opportunity to present a clear, concise, and compelling writing sample that shows off your personality and ability to convey ideas. Check out our fillable examples below to see how you should organize the content of your cover letter.
Customizable Cover Letter Examples
In a hurry for a cover letter example you can download and customize? Check out the ones below from HubSpot's cover letter template kit .
1. Standard Cover Letter Example
This standard cover letter hits all the right notes: It includes a space to give a brief summary of your experience, as well as a space to delve in-depth into the specific responsibilities at your current role. You also have the chance to describe the challenges you've mastered at previous roles, showing that you're capable of facing any problem that comes your way.
Why We Love It
We love this cover letter because it allows you to describe the high points of your career while still being professional, personalized, and succinct.
2. Data-Driven Cover Letter Sample
Numbers are worth a million words — or that's how the saying should probably go (if only we could include pictures in cover letters). Citing data and statistics about your achievements at your current company is an assured way to capture a hiring manager's attention. Most hiring managers don't read the entire letter, so a bulleted summary of your achievements can be a powerful way to increase the effectiveness and scannability of your message.
We love this cover letter because it's adaptable to any role. Even if you don't work in a data-centric role, you can include any enumerable achievement. If you're in a creative industry, for instance, you can include the number of creative assets you designed for your current company.
3. Entry-Level Cover Letter Example
Download a Customizable Copy of This Cover Letter Example
Applying to your first job can be stress-inducing, to say the least. You can increase your chances of getting that first interview by including a cover letter that explains how your education can help you succeed in the role you applied for.
Look no further than this example from HubSpot. While other cover letter samples give experienced professionals the opportunity to share their experience at length, this one gives you the chance to describe your personal and professional attributes. You can then convey how you can leverage your knowledge to help your target company reach their goals.
We love this cover letter because it's easy and simple to use for a student who has little experience in their target industry — including those who haven't yet completed an internship.
Looking for more? Download the entire kit below.
5 Professional Cover Letter Templates
Fill out the form to access your templates., best cover letter examples.
What does a good cover letter look like in practice, and how can you make yours stand out? We found six examples from job seekers who decided to do things a bit differently.
Note: Some of these cover letters contain real company names and NSFW language that we've covered up.
1. The Cover Letter That Explains 'Why,' Not Just 'How'
We've already covered the importance of addressing how you'll best execute a certain role in your cover letter. But there's another question you might want to answer: Why the heck do you want to work here?
The Muse , a career guidance site, says that it's often best to lead with the why — especially if it makes a good story. We advise against blathering on and on, but a brief tale that illuminates your desire to work for that particular employer can really make you stand out.
Image Source
Here's another instance of the power of personalization. The author of this cover letter clearly has a passion for this prospective employer — the Chicago Cubs — and if she's lying about it, well, that probably would eventually be revealed in an interview.
Make sure your story is nonfiction and relatable according to each job. While we love a good tale of childhood baseball games, an introduction like this one probably wouldn't be fitting in a cover letter for, say, a software company. But a story of how the hours you spent playing with DOS games as a kid led to your passion for coding? Sure, we'd find that fitting.
If you're really passionate about a particular job opening, think about where that deep interest is rooted. Then, tell your hiring manager about it in a few sentences.
Why This Is A Great Cover Letter
This example demonstrates how effective personalization can be. The writer is passionate about the employer, drawing from her own childhood experience to communicate her enthusiasm.
2. The 'We're Meant for Each Other' Cover Letter
This cover letter example is a special one because it was submitted to us here at HubSpot. What does the letter do well? It makes a connection with us before we've even met the letter's author.
"Content Marketing Certified" indicates the applicant has taken the content marketing certification course in our HubSpot Academy (you can take the same course here ). Our "records" indicate he/she did indeed give an interview with us before — and was a HubSpot customer.
The cover letter sang references to a relationship we didn't even know we had with the candidate.
The letter ends with a charming pitch for why, despite him/her not getting hired previously, our interests complement each other this time around.
(Yes, the applicant was hired).
This cover letter example does an excellent job of building rapport with the employer. Despite not getting hired for previous roles they applied for at HubSpot, the writer conveys exactly why they are right for this role.
3. The Cover Letter with H.E.A.R.T.
HubSpot has a lot of H.E.A.R.T. — Humble, Empathetic, Adaptable, Remarkable, Transparent. Our Culture Code is the foundation of the company's culture, the driving force behind our mission to help millions grow better , and serves as the scaffolding for our hiring practices. Recruiters at HubSpot look for applicants that demonstrate how they embody the Culture Code and job description, paying extra attention to cover letters that are super custom to HubSpot.
In another HubSpot submission, a HubSpot applicant writes about how she found out about HubSpot, why she likes the company, and how her professional experience aligns with H.E.A.R.T.
HubSpot's recruiting team was impressed with her dedication to the company and how she went beyond what was asked for by linking her portfolio in her closing paragraph.
Featured Resource: 5 Free Cover Letter Templates
Download our collection of 5 professional cover letter templates to help you summarize your professional journey and land your dream job – whether it's at your first or fifth company.
Short Cover Letter Examples
4. the short-and-sweet cover letter.
In 2009, David Silverman penned an article for Harvard Business Review titled, " The Best Cover Letter I Ever Received. " That letter contained three complete sentences, as follows:
One might argue that this particular letter is less than outstanding. It's brief, to say the least, and the author doesn't go into a ton of detail about what makes him or her qualified for the job in question. But that's what Silverman likes about it — the fact that the applicant only included the pieces of information that would matter the most to the recipient.
"The writer of this letter took the time to think through what would be relevant to me," writes Silverman. "Instead of scattering lots of facts in hopes that one was relevant, the candidate offered up an opinion as to which experiences I should focus on."
When you apply for a job, start by determining two things:
Who might oversee the role — that's often included in the description, under "reports to." Address your letter to that individual.
Figure out what problems this role is meant to solve for that person. Then, concisely phrase in your cover letter how and why your experience can and will resolve those problems.
The key to this standout cover letter is research — by looking into who you'll be reporting to and learning more about that person's leadership style, you'll be better prepared to tailor your cover letter to focus on how you provide solutions for them.
5. The Short Story
Basha Coleman began her cover letter with a short story. The goal of this short story is two-fold:
Detail the experience she already has with the organization.
Stand out to the hiring team.
You'll notice that her short story follows a typical narrative arc: It has a conflict/obstacle, a turning point, and a positive outcome, all created with a goal to emphasize a theme or point. In this case, Coleman is emphasizing her existing affinity with the brand and her triumphs within the program so that she can continue on her career path.
Like the second example in our list, this cover letter does an excellent job of conveying the applicant's existing affinity for the brand. If you are applying to a company you love, don't be shy about showing it and explaining why.
6. The Bare Bones Cover Letter
In today's job market, cover letters aren't always necessary. Even though many recruiters won't ask for or even read them, cover letters can still be effective and convey personality to a reader. Writing a strong cover letter can help you better convey your interest in the position and company.
This template from The Balance Careers puts together the essential components of a short cover letter: excitement about the position, your qualifications, and a call-to-action for the recruiter to follow up with you. Combining these central aspects in a well-written, compelling narrative will go a long way in convincing readers to hire you.
This letter is organized and concise. The inclusion of bullet points to highlight key skills and help the recruiter skim the document is a nice touch.
7. The Breezy Follow-Up
In this cover letter, Amanda Edens is following the instructions the hiring manager gave by forwarding an email with resume and writing samples attached.
Not only does Amanda provide links to relevant writing samples that are live on the web, but she also closes with a strong final paragraph that:
Summarizes the expertise she has relevant to the posting
Emphasizes that she doesn't want to simply get a job but rather help the organization accomplish their goals
The reader gets everything they need in an organized and thoughtful manner.
8. The Administrative Assistant Cover Letter
In this cover letter the candidate, Brenda, plays up her prior music industry experience to build a connection with Epic Music Group. If you have specific industry experience for the role you are applying for, be sure to highlight that.
It's clear that she's passionate about not only the music industry, but Epic as a whole. She's done so much research on the company that she knows what software programs they use, and happens to be proficient in it to help convey value to the hiring manager.
This example further illustrates the importance of research. Make sure you understand the culture of the company to which you're applying before you send a completely unfiltered cover letter — if you don't, there's a good chance it'll completely miss the mark.
In just three short paragraphs, the applicant uses their company research to drive home why they are the perfect fit for the role — emphasizing industry experience as well as software knowledge specific to the company. All of this communicates that she'd be able to start with very few hiccups getting up to speed.
9. The Internship Cover Letter
Maybe you're just getting started in your career and looking to land the right internship to gain experience in your field. In this case, you'll need to highlight more of your educational background and transferable skills since you won't have as much professional experience to highlight.
The cover letter above is a great example of how to emphasize your skills and accomplishments when applying to internships or entry-level positions. A few things the applicant does well:
Highlights relevant extracurriculars and affinity networks. In this case, the applicant is applying to a business analyst position, so mentioning their involvement in a FinTech group makes sense.
Previous internships in relevant fields: Our applicant points out that they've previously interned as a Business Analyst at another firm. Pointing out that they've done the role previously will help make their case for fit.
Highlight other useful skills: This applicant is fluent in both English and German. If an international company or an organization needs bi-lingual support, knowing multiple languages is an asset.
This cover letter example illustrates how you can leverage your education and background to get the gig even when you don't have much working experience. Highlighting previous internships or experience in related fields can go a long way in convincing hiring managers you're the perfect candidate for the role.
Creative Cover Letter Examples
10. the brutally honest cover letter.
Then, there are the occasions when your future boss might appreciate honesty — in its purest form. Livestream CEO Jesse Hertzberg, by his own admission, is one of those people, which might be why he called this example " the best cover letter " (which he received while he was with Squarespace):
As Hertzberg says in the blog post elaborating on this excerpt — it's not appropriate for every job or company. But if you happen to be sure that the corporate culture of this prospective employer gets a kick out of a complete lack of filter, then there's a chance that the hiring manager might appreciate your candor.
"Remember that I'm reading these all day long," Hertzberg writes. "You need to quickly convince me I should keep reading. You need to stand out."
The applicant did their research on the company's culture and executed this cover letter flawlessly. It's funny and shows off the applicant's personality all while demonstrating why they are a good fit for the role.
11. The Pivot Cover Letter
Making a career switch? Your cover letter can be an excellent opportunity for you to explain the reasoning behind your career change and how your transferable skills qualify you for the role.
Since the role she is applying for is more visual, it's important to both show and tell why you're a good fit.
This cover letter strikes the perfect balance between creativity and simplicity in design while putting the applicant's career change into context. The copy is clean, with a creative font choice that isn't distracting from the content, but still demonstrates the applicant's knack for design.
12. The Graphic Design Cover Letter
When applying for more creative roles, the design of your cover letter can say just as much as the words on the page. Take the graphic designer letter example below.
It's got so much going for it:
Pop of color
Clean layout
Interesting fonts
In addition to the style elements, this example also doesn't skimp on the key skills recruiters are looking for. Using metrics, the applicant demonstrates their value and why they would be a great fit.
This cover letter thoroughly conveys the applicant's skills and qualifications using a variety of visual elements and by emphasizing their greatest achievements.
We'd like to add another stage to the job search: experimentation.
In today's competitive landscape, it's so easy to feel defeated, less-than-good-enough, or like giving up your job search. But don't let the process become so monotonous. Have fun discovering the qualitative data we've discussed here — then, have even more by getting creative with your cover letter composition.
We certainly can't guarantee that every prospective employer will respond positively — or at all — to even the most unique, compelling cover letter. But the one that's right for you will. That's why it's important not to copy these examples . That defeats the purpose of personalization.
Editor's note: This post was originally published in October 2020 and has been updated for comprehensiveness.
Don't forget to share this post!
Related articles.
15 Cover Letter Templates to Perfect Your Next Job Application
The Ultimate Guide to Writing a Cover Letter
How to Start a Cover Letter to Impress Employers [+ 14 Examples]
How to Write a Letter of Interest in 2021 [Examples + Template]
How to Write a Cover Letter for an Internship [Examples & Template]
Eight Cover Letter Greetings for Every Situation
7 Expert Cover Letter Tips to Get the Job
Five fill-in-the-blank cover letter templates to help you impress recruiters.
Business and management Cover Letter Example
A well-written business and management cover letter leverages your best and puts you in line for the job. Recruiters are on the lookout for candidates who can show their business acumen and how they will add value to the companies for which they want to work.
You may dismiss the cover letter as secondary to your resume, and that may or may not be true, but rest assured that if your resume is impressive, your cover letter will be read. This is the document that may distinguish you from other qualified candidates.
So how do you increase your capital in the eyes of recruiters? Read on.
Our business and management cover letter examples coupled with this guide will detail following topics to help you design the best cover letter possible:
How to choose the best cover letter format and what paragraphs the cover letter should include
How to maximize the effect of each cover letter paragraph (header, greeting, intro, body and conclusion)
What approach to take when writing your cover letter
What mistakes to avoid when writing your business and management cover letter.
The guide below will analyze the details and give you ideas on how to make the most of this one-page addition to your application. (You can also check out our library of 125+ cover letter examples ).
Best format for a business and management cover letter
Before you start listing metrix, you need to understand the structure of your document. Every business and management cover letter should include the following elements:
The cover letter header
The greeting / salutation
The cover letter intro
The middle paragraphs (body of the letter)
The ending paragraph of your cover letter (conclusion and call-to-action)
What are you trying to convey within this structure and what is the best way to do it? Maintain a consistent tone and make sure all the points you make relate directly to your main message.
For a general idea of how to go about writing an application, the comprehensive cover letter guide is a great read, but this text offers a focused approach to each section of business and management cover letter.
The business and management cover letter example below gives an overview of how to create your own application:
Dear Mr. Lopez, 
It is with great enthusiasm that I hope to be considered as a candidate for the Business Director position currently seeking fulfillment at the Foley Group. I bring forth experience, education, and the necessary skills to effectively carry out this role, drive new business, and resolve business challenges. In the last decade I have worked as a Director for Gradient and Action Force, where I worked hard to achieve business objectives. I am hoping to bring the same passion and energy to the Foley Group as a dedicated Business Director. 
I understand that you are looking for someone who specializes in strategy and solutions, and I can assure you that I have continuously provided my former places of employment with both. I am highly adept in creating risk assessments for new initiatives that outline business risk and operational impacts. As a Business Director for the Foley Group I will work tirelessly to evaluate business and operational impacts and design high level solutions.
Is there a time we can set aside to further discuss the value I can bring to the Foley Group as a Business Director? Please contact me at your earliest convenience. 
Most Sincerely,
Davina Matthews
If you're looking for additional inspiration for cover letter writing, you can check out our related business and management cover letter samples: 
Manager cover letter sample
Business Analyst cover letter sample
Executive cover letter sample
Project Manager cover letter sample
Product Manager cover letter sample
Consulting cover letter sample
Project Coordinator cover letter sample
Executive Assistant cover letter sample
Supervisor cover letter sample
Assistant Manager cover letter sample
Program Coordinator cover letter sample
Brand Manager cover letter sample
McKinsey cover letter sample
CEO cover letter sample
Store Manager cover letter sample
Quality Assurance (QA) cover letter sample
Business Development Manager cover letter sample
Cover letter header
While it may be true that you can't judge a book by it's cover, that doesn't mean that human nature allows us to discount our first visual impression. That's what makes the header so important. You need to present a professional, organized and analytic image. When you design the header of your cover letter, take that into account.
The main point of this section is to get your contact information in front of the recruiter. By that we mean your name, email and best phone number. No need to list your address unless it is pertinent to the job. If you want the job, you will make sure it's easy to reach you by making sure this information is legible and accessible.
Aim for consistency
When you apply for a job, you're making a presentation, so use the same principles you use then. Choose a consistent theme for both your resume and cover letter. This approach makes for a more polished application and ensures that your documents will be seen as a unit. 
The aim of this section: Present a businesslike image and get your contact information before the eyes of the recruiter.
Cover letter greeting
The greeting of your business and management cover letter sets the tone for the user experience. Recruiters are people, too, and they like to be addressed politely and by name. 
Therefore, we recommend "Dear Mr/Mrs/Ms. Surname." 
This standard, but friendly, start will show that you did some homework before sitting down to compile your application and it will engage the reader who you addressed correctly. Remember to triple check that you have the spelling and honorific correct. There's no quicker way to lose points than to misspell someone's name or get their gender wrong.
Our cover letter samples typically use this style, but if you cannot get the name of a person, "to whom it may concern" is a fine alternative. If you are sure that a company has a casual culture, you can use "Dear _______ team," or wording to that effect.
The aim of the cover letter greeting: Use the hiring manager's name to set the tone for a friendly but professional letter.
Cover letter introduction
Think of your introduction as your elevator pitch. You have to pique the interest of the hiring manager quickly or they won't read on. That means presenting your business philosophy or management style and following it up with your career highlight all within the first paragraph.
Jump right in with your core competency and offer an overview of your career. Show confidence that you are the right person for the job (and make sure you tell the recruiter exactly why). This is not a self performance review or time for reflecting on your errors. If you want the job, you need to make sure you show off your best.
Give recruiters an idea of what it's like to work with you or for you and tease what's coming up in your body paragraphs. Keep your tone professional, but confident.
The aim of the cover letter intro: State your business plan with confidence and show why you will exceed expectations while getting the job done.
Cover letter middle part (body)
Great managers engage their employees, value their talents and make room for their ideas. They motivate and reward excellence. (For the top 8 behaviors of great managers, check out this Gallup research .) The middle part of your business and management cover letter gives you the space to show how you do these things or, if you are not in a management role, how you respond to your manager's style and take your work to the next level.
Choose the top two or three achievements of your career. You are trying to show that you can step into your new position with an understanding of what it takes to do a great job, so make sure your examples illustrate how you will solve a pain point in your new role. Use examples of your people skills and your business and technical knowledge.
Focus the recruiter's eye on your biggest successes by using bullets, which also serves to break up big blocks of type. Use strong action words to begin each item. Data and details will make your point stronger.
The aim of the body of your cover letter:  Show exactly how you will use your skill to add value to the company you are applying to work at.
How to close a business and management cover letter (conclusion and sign-off)
It's time to close the deal. You have one final paragraph and recruiters are waiting for your big finish, so give it to them! 
Start by restating why you are the candidate for the job. Then, relate a story that gives this some weight. Maybe you had a great mentor and now you want to be one. Perhaps you pride yourself on your amazing spreadsheets or your financial modeling. Maybe you have an origin story for your great marketing campaign. This is the place to show those off. These items add a personal touch to your conclusion and may entice the recruiter to follow up during an interview.
Finally, you need a call to action. Don't be shy to politely request an interview. Our business and management cover letter example offers one way to accomplish that. Sign off with "Sincerely" or "Best regards."
Avoiding basic mistakes in a business and management application letter 
Spell check, grammar check, proofread! We can't say this enough. If you show you don't have great attention to detail in your application, how will you do on the job?
Use natural language. Keep the business jargon to a minimum. Your main goal is to get your message across clearly, so avoid confusing language or language that may mean different things to different people.
Keep your anecdotes to one or two sentences. If a story needs too much explanation, it's best saved for the interview.
Key takeaways for a business and management cover letter
You need soft skills as well as a strong business sense and technical competence, so make sure you vary your examples to show you are well-rounded.
Use a confident tone to explain why you are an outstanding candidate for the job.
Define what it is like to work with your and/or for you.
Show off the biggest career success you have that will translate to a win in your new job.
With Resume.io's help, writing your cover letter is easy. After carefully planning out your strategy, click on one of our ready-made and carefully market-researched cover letter templates and start writing.
Free professionally designed templates
Resumes Resume Builder Resume Templates Creative Resume Modern Resume Basic Resume Professional Resume Traditional Resume ATS Resume High School Student Resume Word Resume Resume Examples Resume Formats Hybrid Resume Functional Resume Chronological Resume How to Write a Resume Skills Summary --> Resume Objectives Work History list References Resume Skills
Cover Letters Cover Letter Builder Cover Letter Templates Cover Letter Examples Cover Letter Formats How to Write a Cover Letter
CV CV Templates
Job Overviews
Resources Career Guides How to Become
Resume Builder
Cover Letter
Business Operations
Business Owner Cover Letter Examples
Business Owners have demonstrated success in overseeing all facets of company launch and success from the ground up, encompassing initial funding/financing, go-to-market launch, strategic business planning and development, staff hiring and management, sales and marketing initiatives, accounting/financial management, and profit maximization. An entrepreneurial spirit is a must, as well as superior relationship-building and communication strengths.
Not exactly what you are looking for? Check our complete library of over 1000 cover letter examples .
Rate This Template:

For help with your resume, check out our extensive Business Owner Resumes .
Let employers know that you mean business, with a professional cover letter. Learn how to write a cover letter in our detailed guide.
Include These Business Owner Skills
Day-to-day business oversight, including operations, sales, and business development
Financial expertise—accounting, financing, profitability
Networking and relationship building/management
Marketing and new-market penetration strategies
Staff hiring, interviewing, leadership, and performance management
Sharp business acumen
Ability to excel independently or in a team-oriented environment
The following is a sampling of what should be included in a successful cover letter for a Business Owner.
Dear Mr. Castro:
With the enclosed resume, I would like to demonstrate my proven skills and success as a Business Owner and explore how my relevant qualifications and expertise could benefit your team at Epicenter Systems. With more than 11 years of successful experience as the owner and manager of DZS Technical Solutions, I possess a wide range of knowledge and experience that will enable me to drive the success of your company.
My expertise lies in successfully developing and implementing strategic processes, forward-thinking sales techniques, and optimal staff deployments to maximize operational productivity and revenue growth. Through my experience, I have become adept at conceptualizing and directing business development initiatives and streamlining operations, as well as managing sales, marketing, and accounting functions. Additionally, my established success in hiring, training, and supervising employees positions me to make a significant contribution to your company.
The following achievements demonstrate my qualification for this position:
Creating, launching, and directing DZS Technical Solutions and spearheading all business functions including strategic planning, operations, sales/marketing, customer relations, brand positioning, finances, business development, and staff leadership.
Prospecting for and securing necessary financing—including grants, loans, and investments'to get the business off the ground.
Innovating and implementing strategic initiatives to propel the achievement of corporate goals and objectives, maximize profit margins, and expand market penetration opportunities.
Establishing strategic relationships with key businesses and individual decision-makers to generate dynamic and top-producing partnerships, enhancing business development and boosting the bottom line.
Demonstrating top-flight staff management talents and propelling corporate profitability and productivity through dynamic analytical, problem-solving, and communication abilities.
My proven dedication to autonomously managing corporate operational and business development responsibilities, along with my keen business acumen and my entrepreneurial spirit, will contribute immensely to the success of Epicenter Systems. Thank you for your consideration; I look forward to speaking with you soon.
Daniel K. Rogers
A professional cover letter is the first step toward your new job!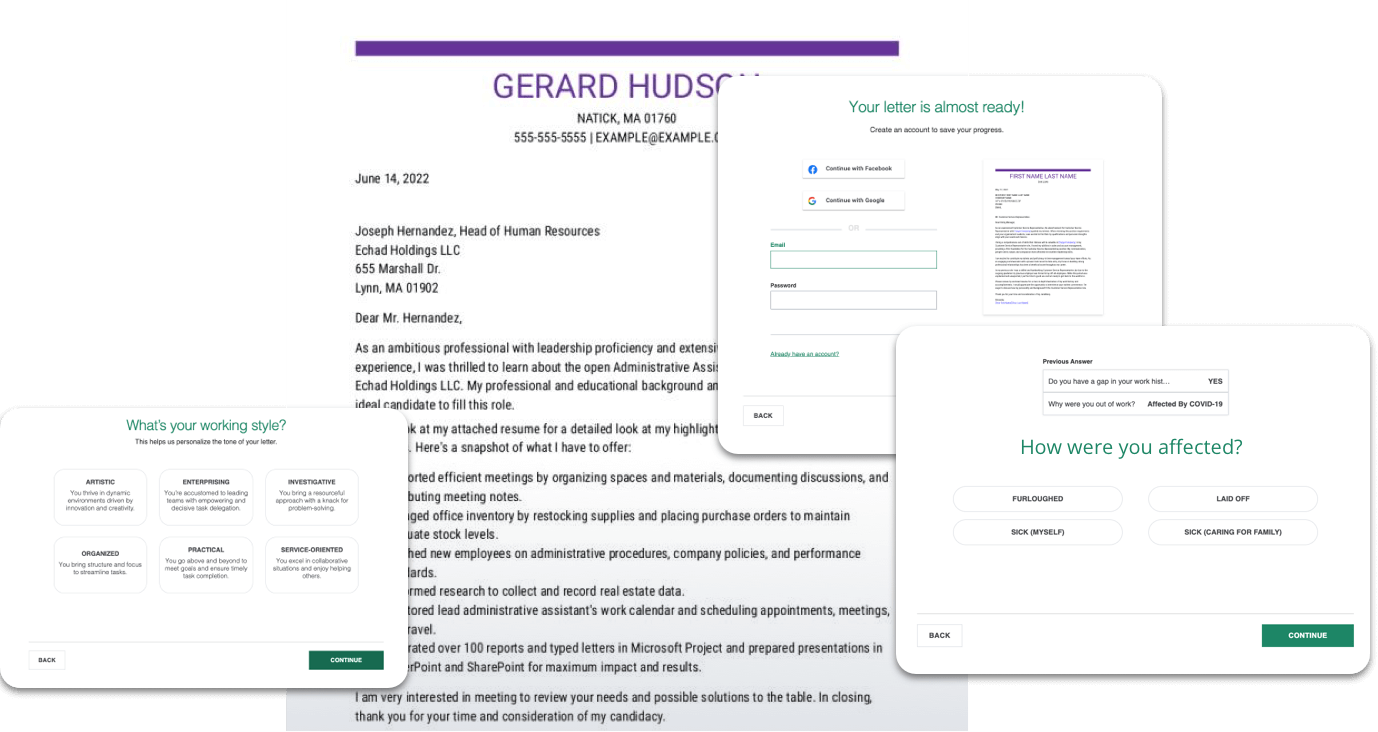 FREE 9+ Sample Business Cover Letter Templates in PDF | MS Word
As soon as you start writing a cover letter, you must ensure constructing an effective, professional letter to the administration or the business organization that you are writing to. It must procure all the factors like qualifications, certifications and skills that are Office Assistant Cover Letter important for a new deal or project with the organization. The best way to get attention for your application or deal is by highlighting star points in the cover letter. This makes your project more appealing and attractive. The business owners cannot look away from your application if you are attaching an effectual business cover letter with your application.
Business Cover Letter
32 sample business proposal letters, sample business proposal cover letter - 7+ documents in pdf, word, sample business analyst cover letter - 8+ examples in word, pdf, business proposal cover letter.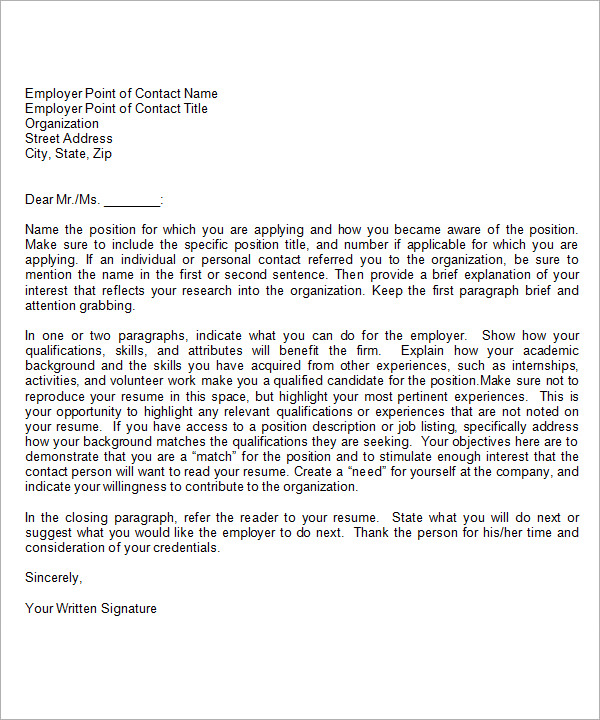 Size: 22 KB
When you are applying for a new proposal with any business group or want to enter in deal with some corporate organization then you have to write a letter for it. The cover letter for applying for new proposals must be effective.
Best Cover Letter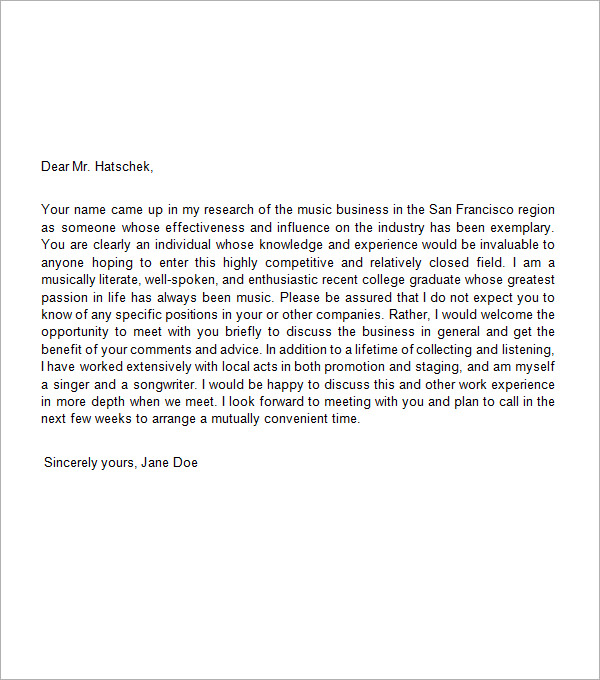 Size: 11 KB
Best cover letters are those which include all important information. They include the designation of the personal applying, date of application, name of place or organization who is writing the cover letter. The best cover letters are concise and specific they hit on the core of the issue for which the business letter is being written.
Cover Letter for a Resume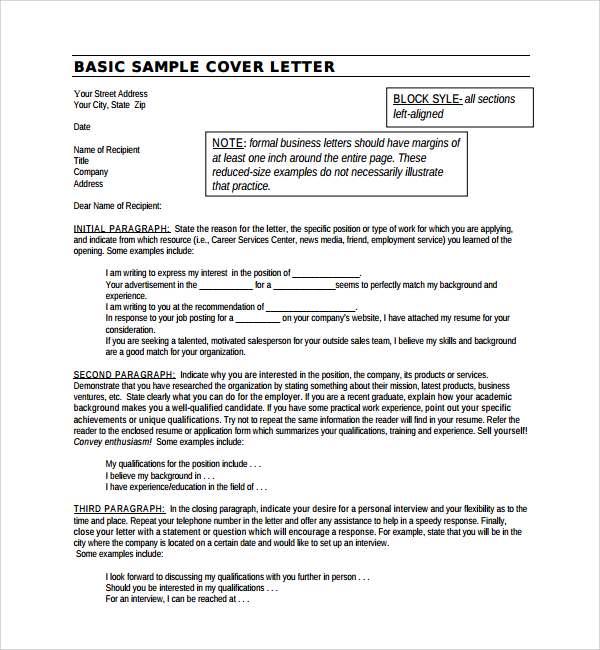 Size: 16 KB
A cover letter is very important when you are applying for a job in some company. The resume contains all the important information like qualification, experience etc. But there are thousands of resumes sent to reputed companies daily so reading all of them is not possible. The resume with a best cover letter is selected out of the whole lot of resumes. Therefore, effective resume cover letter including your key skills and highlighting the experience proves very effective.
Business Cover Letter Word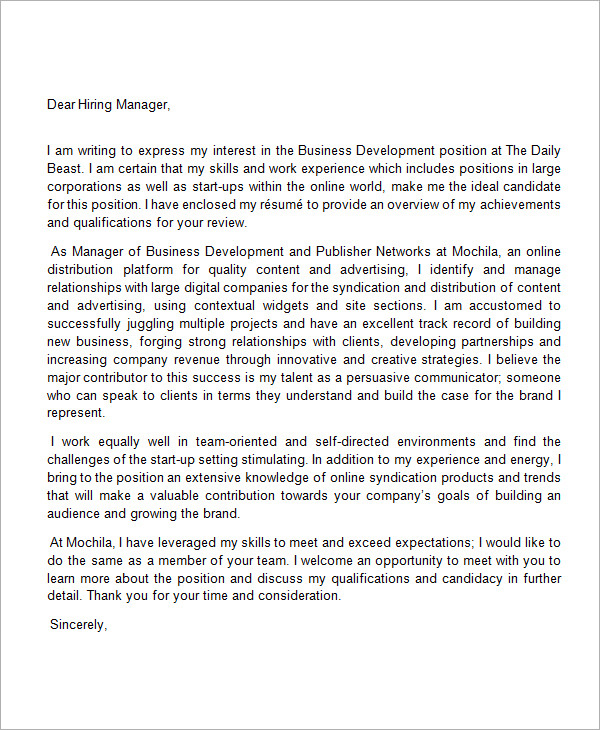 Size: 12 KB
The business cover letters are custom written in the word format by us so that any detail can be easily added in the last moment, like a recent approval by government or private bodies or funding authorities. These files are important when written in word as they can act as recommendations. The cover letters can be forwarded to the high authorities to get a brief introduction about a new project or deal.
Business Cover Letter Template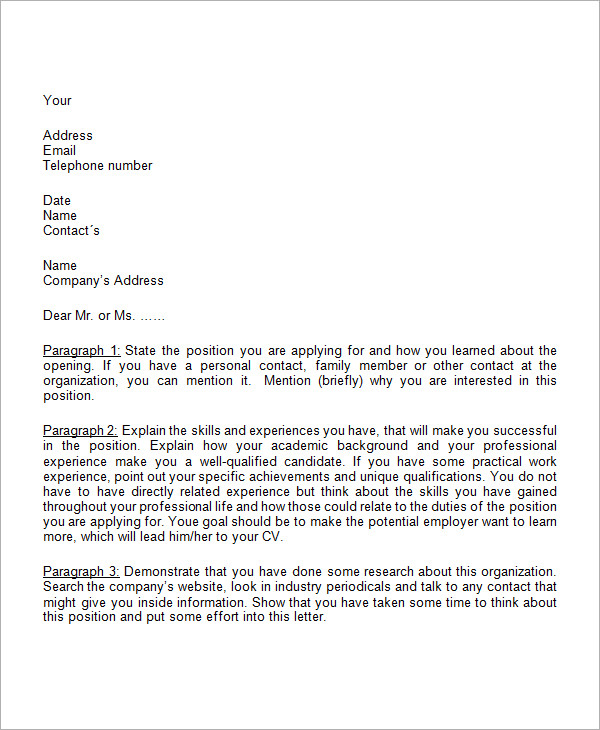 Business Cover Letter Sample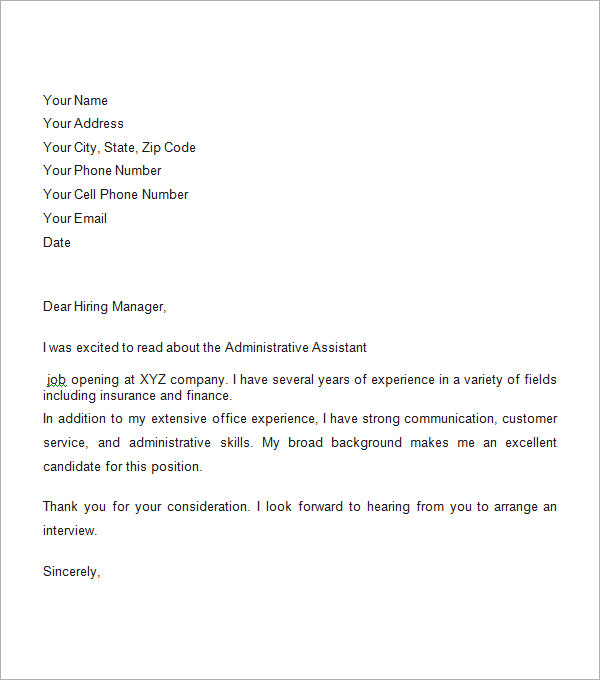 Size: 13 KB
Business Cover Letter Format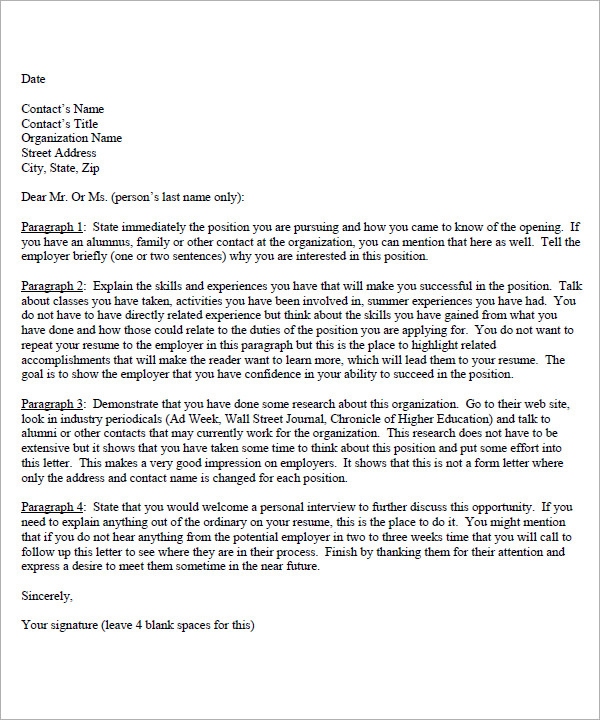 Business Cover Letter Example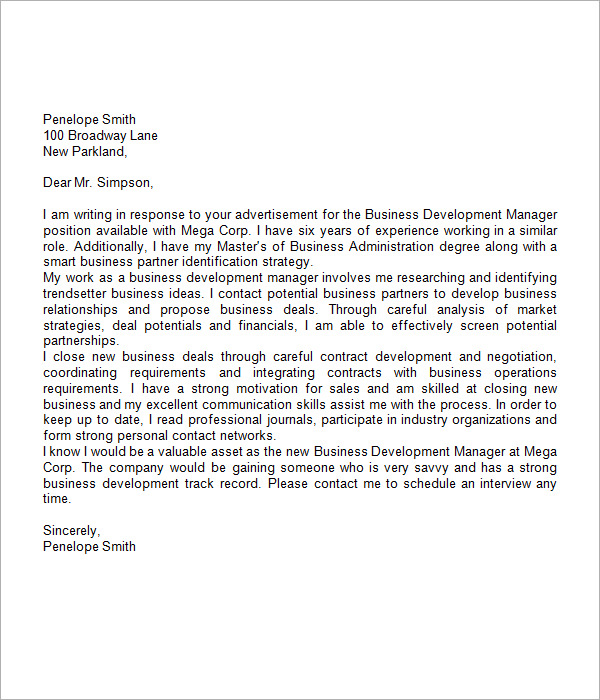 Business Management Cover Letter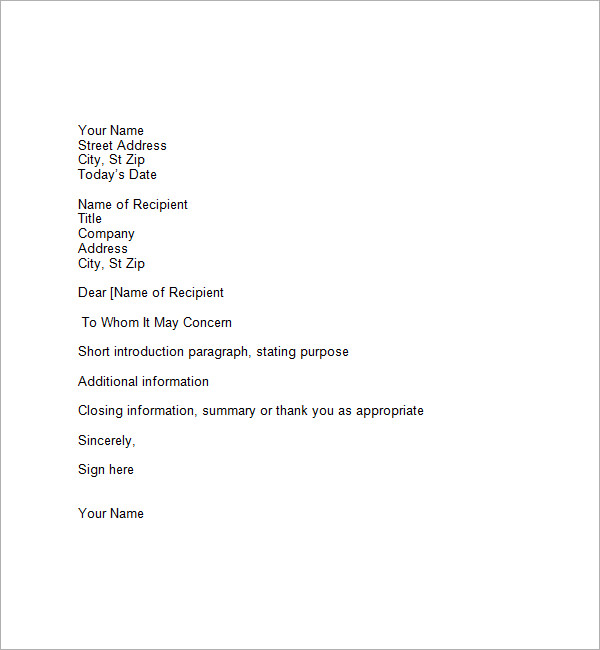 Size: 19 KB
Uses of Business Cover Letter Template
Focuses on the topic of the letter
Emphasizes the position, designation, company name, date, reference number of the person who is drafting the letter and on whose behalf the letter is being drafted.
Politely addresses the main issue or concern of writing the letter
Highlights the key skills of the project or person.
Target Audience of Business Cover Letter Template
Business owners
Stakeholders
Policy makers
Team leaders
HR and managers
Benefits of Business Cover Letter Template
The issue is highlighted is cover letter
The attention is gained by the main letter
Urgency of the letter is highlighted
Exact designation of the person writing the business letter must be mentioned giving the letter its own importance
It is easy to find such letters later for any question or query when previous letters are to be looked into, if a cover letter is attached to such important letters.
How to Design Business Cover Letter Template
Show your enthusiasm in writing the cover letter
Make use of polite and humble words
Be clear and precise
Do not add unnecessary or repetitive information in business cover letter
Include the name of Addressee and his designation
Mention the name of organization on whose behalf you are drafting the letter.
We provide a proper business cover letter in pdf and word formats. The personalized letters we provide are very well drafted and the main issues are highlighted.
If you have any DMCA issues on this post, please contact us !
Related Posts
Free 5+ contractor letter of intent samples in pdf | ms word, free 13+ sample notice to vacate letter templates in pdf | ms word | pages | google docs, free 29+ sample letter of interests in pdf | ms word, free 55+ sample invitation letter templates in pdf | ms word | apple pages | google docs, free 26+ sample hr letter templates in pdf | ms word, free 10+ sample salary negotiation letter templates in ms word, free 16+ sample job application cover letter templates in pdf | ms word, free 35+ sample reference letter templates in ms word | pdf, free 24+ sample retirement letter templates in pdf | ms word, free 10+ sample resignation letter for family reasons in apple pages | ms word | google docs, free 30+ sample quotation letter templates in pdf | ms word | google docs | pages, free 31+ sample thank you letters for appreciation in pdf | google docs | ms word | apple pages, free 16+ sample business invitation letter templates in ms word | pdf, free 12+ sample recommendation letter for colleague in ms word | pdf, free 14+ apology letters to teacher in pdf | ms word | pages | google docs, sample photography cover letter - 6+ free documents in pdf, 7+ it cover letter templates - free sample, example, format, sample cover letter format - 9+ examples in pdf, word, sample cover letter example - 24+ download free documents in ....
Search Search Please fill out this field.
Career Planning
Finding a Job
Cover Letters
How To Format a Cover Letter (With Examples)
Alison Doyle is one of the nation's foremost career experts.
Cover Letter Format Guidelines
How To Format a Cover Letter
What To Include in Each Section
Formatting Tips for Cover Letters
Cover Letter Template
When you are applying for a job, how you format your cover letter is important because the letter is one of the first impressions you'll make on an employer. In fact, how you format your letter is almost as important as what you write in it.
A cover letter that is formatted incorrectly, or is difficult to read, can quickly eliminate you from the pool of candidates, so it's important to pay just as much attention to the formatting of your letter as to its content.
Here's information on cover letter formatting guidelines including setting page margins, choosing a font style and size, paragraph and section spacing, and more tips on how to format cover letters for employment.
Formatting includes factors such as page margins , font type and size , line, paragraph and section spacing, and document type. For example, a letter without the correct spacing between paragraphs, or with too much text on a page, is going to look cluttered, or a letter saved as a file type that is not meant for a text document (such as a .jpg or a .png) may prevent the reader from opening and viewing it.
Adhering to typical standards in formatting is especially important considering that communication skills are important in nearly every field, and failing to compose a readable cover letter will certainly not inspire confidence in your abilities.
On the other hand, a cover letter that is saved correctly and uses sufficient white space , a simple, reasonably sized font, and an appropriate salutation and closing will make a positive impression on your potential employers.
How To Format a Cover Letter
The easiest way to format a letter is to write the letter first, then format it. Once you have all the content ( contact information , why you are applying and qualified, signature, etc.) on the page, you can then easily adjust the margins, font, and alignment. Here's an overview of each section.  
Contact Section : How you include your contact information will vary based on how you are sending your cover letter. If you are uploading or mailing a letter, put the information at the top of the page.
With an email cover letter, your contact information should be below your signature.
Employer Address : How you address the cover letter will depend on how much information you have about the employer.
Salutation : A salutation is the greeting you include at the beginning of a cover letter. Here's how to write a salutation, including what to use if you don't have the name of a contact person to list.
Body : The body of a cover letter includes the sections where you explain why you are interested in and qualified for the job for which you are applying. Here's what to include in each section or your letter.
Paragraphs and Bulleted Lists : A more traditional cover letter contains written paragraphs describing your qualifications.
Closing : When you're writing a cover letter or sending an email message to apply for a job it's important to close your cover letter in a professional manner. Here's how to close your letter with class.
Here are details on what to include in each section of your cover letter.
Cover Letter Format Example
Your Contact Information Name Address City, State Zip Code Phone Number Email Address
Employer Contact Information (if you have it) Name Title Company Address City, State Zip Code
Cover Letter Contact Section Examples
Salutation Dear Mr./Ms. Last Name,
Cover Letter Greeting Examples : Note: If you do not have a contact name, you can skip the salutation entirely. Or, you can use Dear Hiring Manager, To Whom It May Concern , or one of the other examples listed in the link. Ideally, you will be able to address your cover letter to a specific person. Doing research can help you figure out who is the most appropriate person to receive the letter. Note: If you do not know the gender of your contact, you can write out the person's full name, e.g., "Dear Cory Smith"or "Dear Jordan Parish."
Body of Cover Letter The body of your cover letter lets the employer know what position you are applying for, why the employer should select you for an interview, and how you will follow-up. Organize the body of your cover letter into the following paragraphs:
First Paragraph The first paragraph of your letter should include information on why you are writing. Mention the position you are applying for and where you found the job listing. Include the name of a mutual contact, if you have one.
Middle Paragraph(s) The next section of your cover letter should describe what you have to offer the employer. Mention specifically how your qualifications match the job you are applying for. Think of this section of the cover letter as where you're making a pitch for your fit as an employee and show what makes you a great candidate. Make the connection between your qualifications and the job requirements clear . Use this section to interpret your resume—don't repeat from it verbatim.
Final Paragraph Conclude your cover letter by thanking the employer for considering you for the position. Include information on how you will follow-up. Optionally, you can briefly restate why you would be a good fit for the position.
Complimentary Close Respectfully yours,
Handwritten Signature (for a hard copy letter)
Typed Signature
Formatting Tips for Cover Letters
Here are some formatting tips to keep in mind when you are writing your letter:
Font choices: The details count when it comes to cover letters, so choose a professional font in a 10 or 12 point size. This is no time to break out emoticons or emojis.
Email versus hard copy letters: The sample letter below is formatted for a printed out hard copy. If you are emailing your cover letter, you'll need to pay particular attention to the subject line of your email. See more tips for formatting your email cover letter .
Letter Spacing: Your letter should be single-spaced. Include a space between every paragraph, and in general, a space between each section of the letter. (That is, there should be a space between the address and the date, and then again between the date and the salutation.)
Email Spacing: In an email cover letter, where many sections are left off, you will want to include a space between the salutation and between each paragraph, and another space before your complimentary close.
Proofreading: Remember that note about details counting in cover letters? Make sure to avoid errors by carefully proofreading your letter. Here are guidelines for proofreading your cover letter.
Use your word processor's spell check to catch common errors, and then consider reading your letter aloud—or having a friend review it—to catch additional errors.
Download the cover letter template (compatible with Google Docs or Word Online) or read the example below.
@ The Balance 2020
Cover Letter Sample (Text Version)
Molly Smith 21 Spring Street Anycity, NY 12000 555-122-3333 msmith@email.com 
December 11, 2020
John Brown Sales Manager Acme Corp. 321 Main Street Anycity, NY 12000
Dear Mr. Brown,
I wish to apply for the sales position advertised on Monster.com. Terry Johnson suggested that I contact you directly, as we have worked together, and he felt that I would be a good fit with your team.
For the past two years I have been working in sales for Goodman & Co.. I have consistently exceeded my targets and I was recognized last quarter for outstanding service. As an avid cyclist and user of many of your products, I'm aware that Acme Corp. is a company with tremendous potential. I am confident that my experience, communication skills, and ability to convey product benefits effectively would enable me to excel in the sales role.
I would be delighted to discuss with you how I might be an asset to the Acme Corp. sales team. Thank you for your consideration; I look forward to hearing from you.
Respectfully yours,
Signature (hard copy letter)
Molly Smith
CareerOneStop. " How Do I Write a Cover Letter ?" Accessed Dec. 11, 2020.
By clicking "Accept All Cookies", you agree to the storing of cookies on your device to enhance site navigation, analyze site usage, and assist in our marketing efforts.