Privacy Policy
Terms of Use
Events Right Arrow
Resources Right Arrow
Presenter Concierge Right Arrow
Designing an Effective Presentation
Your guide to designing a great presentation.
Attendees tell us their most memorable session experiences weave together a clear narrative with discussion, interaction, and thought-provoking commentary around a story, project, or theme. The following pointers will help you design a compelling presentation.
Sync presentation design with delivery. Review your abstract to ensure your presentation will provide what you've promised -- whether face-to-face, online, or poster. Edit your abstract or adjust your design in whatever ways necessary to meet expectations.
You only have 10 minutes before your audience starts to lose attention. Chunk your presentation into 10 minute segments, with breaks for questions and interactivity. Plan to connect with your audience through strategies like quick polls, think-pair-share, or other tactics to gather new ideas and engage participants.
Avoid PowerPointless. Create slides that are complementary to your remarks, not identical. Use slides as a canvas for visual representations, graphics and photos. Always avoid reading or echoing slide content in your talk.
Keep it simple. Visual content should contain minimal information; focus on one idea per slide. Remember, the number of information chunks we can recall at a time is "Seven, Plus or Minus Two." Assemble your presentation slides in seven chunks, plus or minus two! (See also poster design tips below.)
Especially for Online Presentations
Online presentations require additional consideration and preparation to engage the audience. If you will be using our Adobe Connect interface, be sure to avail yourself of the presenter coaching resources developed with you in mind!
1. Leverage your voice . Online, your voice and delivery must convey the movement, hand gestures, and facial expressions of in-person presentations. Avoid long pauses and speak with energy, confidence, and a smile.
2. Build a virtual connection . Remove the temptation to multitask by fostering a virtual connection. Keep a conversational tone. Share your picture or use a webcam. Provide your biographical information and ask participants about theirs.
3. Take the group's temperature at intervals throughout . Use different tools to get a sense of participant presence. Include polls and comment on the results. Encourage chat and acknowledge comments by name.
Especially for Poster Presentations
Poster sessions are informal, allowing you to share your work on a one-to-one basis. They are an excellent opportunity to discuss innovations and work in progress. A good poster centers on a main theme, presents useful information, and stimulates discussion. Don't forget to upload a digital copy of your poster to the digital poster gallery for this event. Your poster and good work will be on display long after the event concludes.
1. Keep it simple. Keep your poster simple and uncluttered. Limit to one or two fonts. Avoid using all capitals, which are more difficult to read. Use complementary colors with high contrast to alleviate eye strain.
2. Make it visually interesting. Use graphics, photos, and diagrams with a high degree of relevancy to add depth, meaning and visual interest for your topic.
3. Make it readable . Make text readable from 5 feet or more away. Use bullets for main points. Details can be included in your conversation, on a handout, or on a Web site on display during the session. Provide the URL in any other resource materials.
4. Create a compelling title . Include a title, institution/organization name, and brief summary so participants will know if your topic is of interest to them. Often title/summary will be upper left and institution lower right.
5. Use technology. If you plan to use a laptop for demonstration purposes, ensure participants will be able to read the screen.
The Concierge Recommends
Top Ten Slide Design Tips by Garr Reynolds
Make a Powerful Point FassForward resources
Create a Presentation Your Audience Will Care About by Nancy Duarte
Poster Sessions by the Writing Center at Colorado State University
Product Tour
Get to know what makes Pitch different.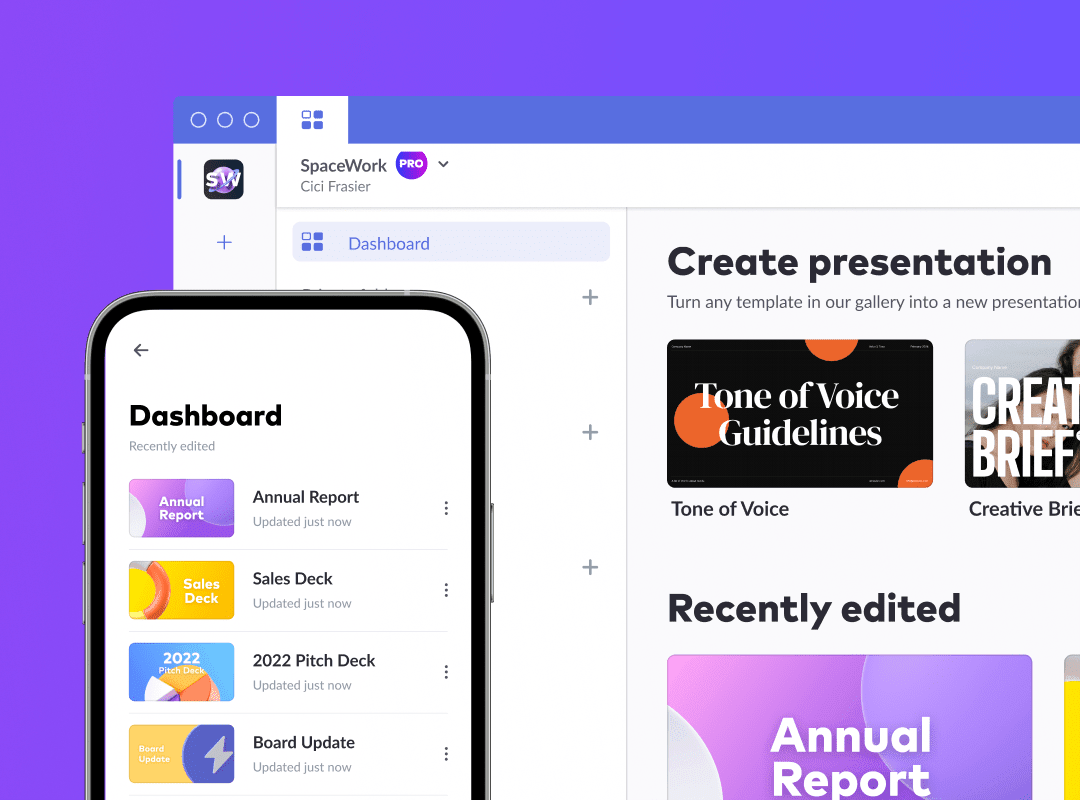 Discover Pitch
Sales Guide
Help Center
Pitch Decks
Sales Decks
Team Meetings
Board Decks
Presentations
Discover updates, best practices, and more.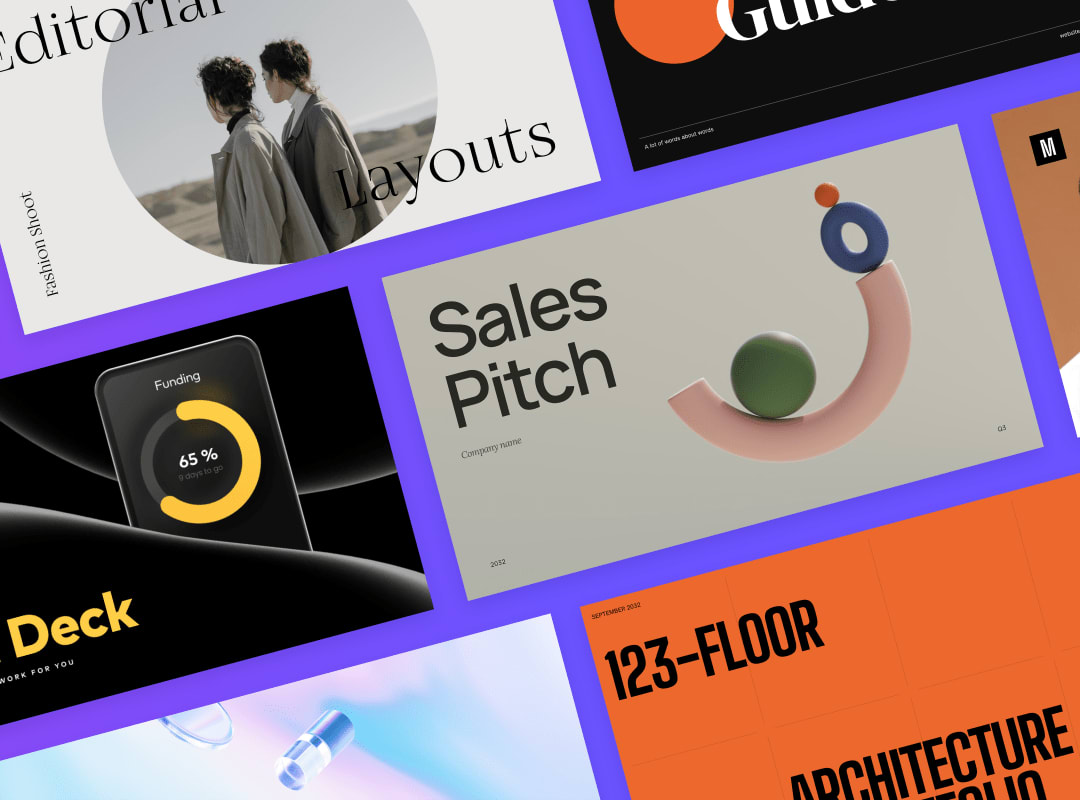 4 tips to design better presentations

Whether presenting important updates at a board meeting, internally documenting information for an employee handbook, or sharing the new marketing strategy proposal — presentation design matters. Knowing how to design presentations that are both effective and visually stunning is a skill set valuable not just for designers, but for everyone in the modern workplace. 
I'm one of Pitch's senior visual designers, and one of my main roles is to oversee the design of our presentation templates . When creating presentation templates, I constantly need to keep in mind the balance between looks and usability. Something can look really nice, but if it doesn't communicate the messages well, then it doesn't matter how beautiful it is. From readability to presenting information effectively, I'll share some of the basic principles of presentation design and my tips for designing better presentations .
1. Readability
Have you ever seen those slides that are filled with so much content and background noise you don't even want to bother reading? A presentation that looks nice is great, but the viewer has to be able to easily read the slide and digest the content to make it useful. Here are a few tips for designing readable presentations.
White space is your friend.
Make sure there is enough margin around your text to keep it from feeling cramped.
When writing, try to be clear and concise.
Huge blocks of texts can be intimidating. If you're writing paragraphs, limit it to 12 words per line for optimum readability (reading a long line of text causes fatigue).
Pay attention to height.
Typefaces with higher x-heights are much easier to read, especially at smaller sizes.
Proper line-height is also important.
Too tight makes it hard to read/claustrophobic. Too loose makes it feel like the paragraph is no longer a cohesive unit.
When dealing with readability, think about how people will see it. Presentations aren't just for giving talks on stage or in meeting rooms. Today, they're often used for information sharing, internal updates , and company documentation. If you're not there to present in person, good layout and structure are your best form of nonverbal, effective communication.
Making presentations for internal use is often easier because these presentations are essentially used as documents. When you're working on a screen to be viewed on screens, what you see is pretty much what you get. But, if you're making a presentation for a conference , you also have to consider what it will look like on a big screen.
Is your copy readable from afar and from different angles? Is there enough contrast for your audience to see important details without squinting? Whether it's for the big screen, mobile, or meant to be printed out – these mediums will all have different considerations that will impact your design decisions.
2. Presenting information effectively
Presentations don't have to be filled with complicated charts and difficult-to-digest diagrams. Designed correctly, visuals make complex data or information easy to understand. Today, there are many options for presenting information beyond charts and graphs: You can embed videos, use GIFS, or link out to other resources to expand on your point. 
Use the rule of 3's when organizing information on a slide.
You can easily turn a cramped slide of text into a well-organized visual simply by breaking apart the information into three main points.
Use emphasis and hierarchy for the most important points.
Visually highlight points you definitely don't want your viewers to miss – by enlarging the font size, making it a different color, or bolding it.
Don't add extra visuals just because.
Visuals should support, not distract from, your point. Too many causes a slide to look cluttered.
3. Creating visual consistency in your presentation
Slides don't exist in a silo. When designing presentations slide by slide, you often end up with a bunch of slides that work individually, but lack cohesion as a unit. This can lead to painful revisions to content, layout, structure, and of course, design. It's important to build visual consistency into your presentation from the get go, and to keep it in mind as you design.
Backgrounds and slide frames can help you create consistency across your slide deck . Whether solid or gradient, filled with shapes or photos or even patterns, keeping your backgrounds the same (or similar) across slides helps them feel more cohesive as people navigate through. Another way to achieve this is by framing your slides with a topbar or sidebar.
In Pitch, you can easily keep your slides consistent with styles. Simply create a presentation , or choose a template from our template gallery , add your brand elements — like colors and custom fonts — directly to Pitch, and create an on-brand design in minutes. Not only is this good for getting started, but it's also great for collaborating with a team. Designers can easily update messaging, colors, and typography, and distribute them to others right away.
4. Consider the context
Last but not least...the best presentation design always depends on the context. Your audience and objective impact everything from font choice to colors. For example, if you're designing an Annual Report for a long-established corporate bank, you might not want to use hot pink, but something more professional and serious, like a deep blue.
Keeping context in mind is important, not only in the beginning stages of coming up with a concept but throughout the process of designing a presentation.
That being said, here's a quick recap of our presentation design tips, and the top takeaways to remember when you're designing your next deck:
Good layout and structure will be your best form of nonverbal, effective communication—keep your slides breathable, digestible, and scannable.
Test your presentation in the actual medium it will be viewed from. This will vary from printed out documents to overhead/enlarged screens.
Remember: A nice design is only part of it! Content and presentation are equally as important.
Ask yourself: Is your content easy to scan? Will your audience be able to understand it without having to read over the content over and over again? Will a graph or diagram help?
You can see these principles in practice from nine designer presentations that won a Dribbble Playoff Competition sponsored by Pitch. If you want to get started on your own presentations, explore our template gallery and sign up for free !
Get started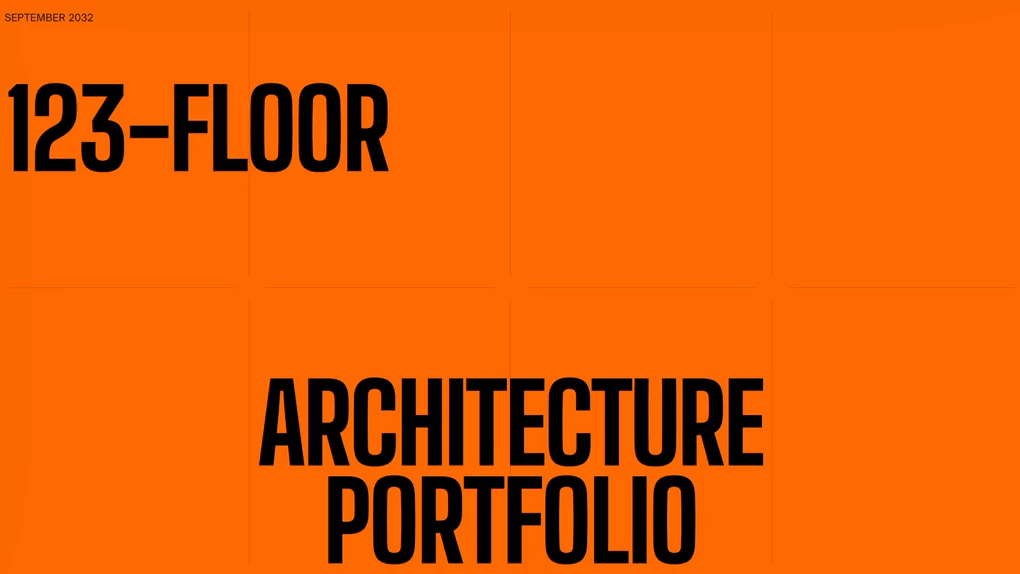 Spread the word
3 months, 50+ updates: q2 in review.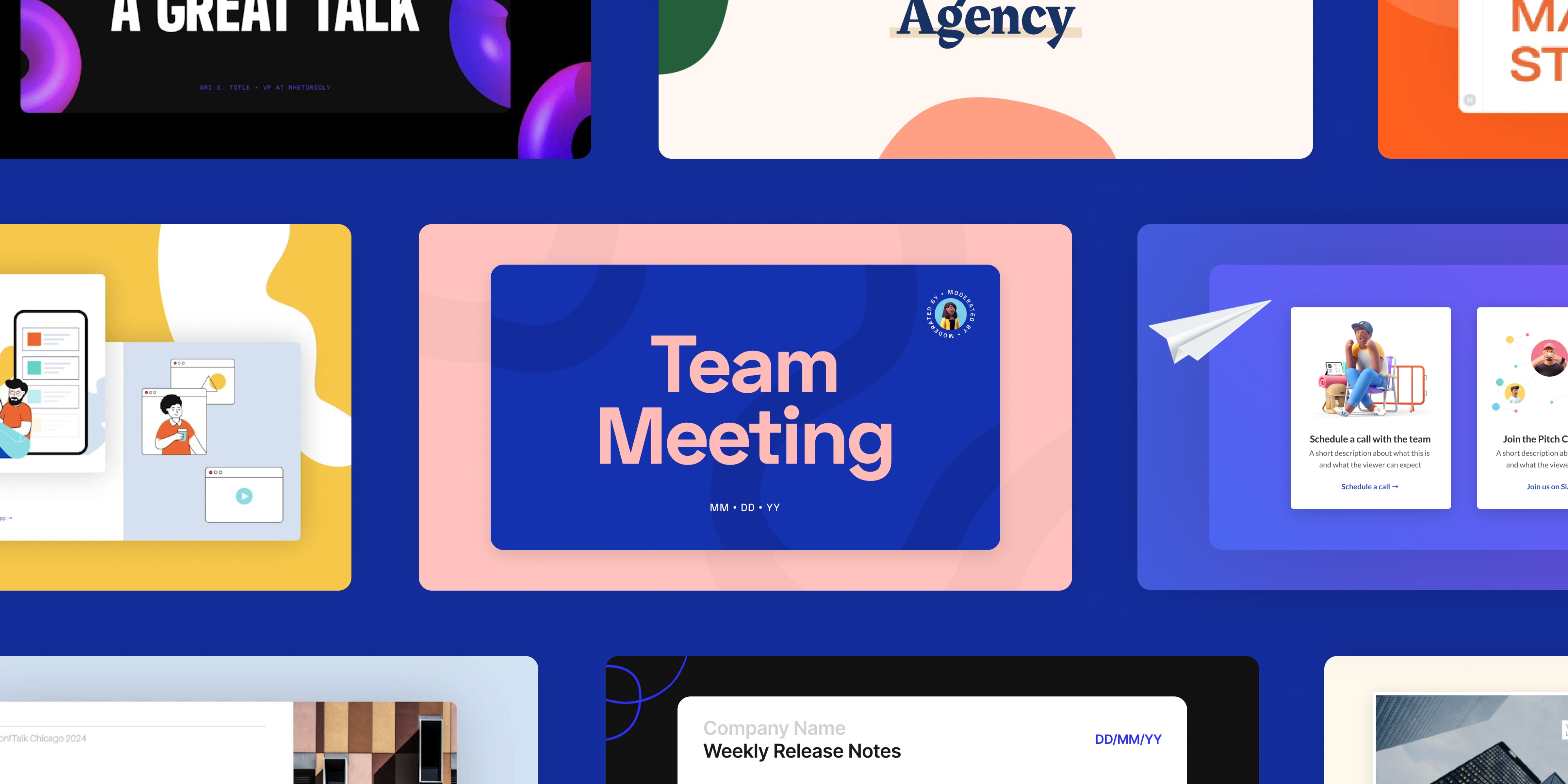 Over the past three months, we've shipped dozens of new features and improvements. See what we've been up to and get an update on our beta.
Introducing presentation analytics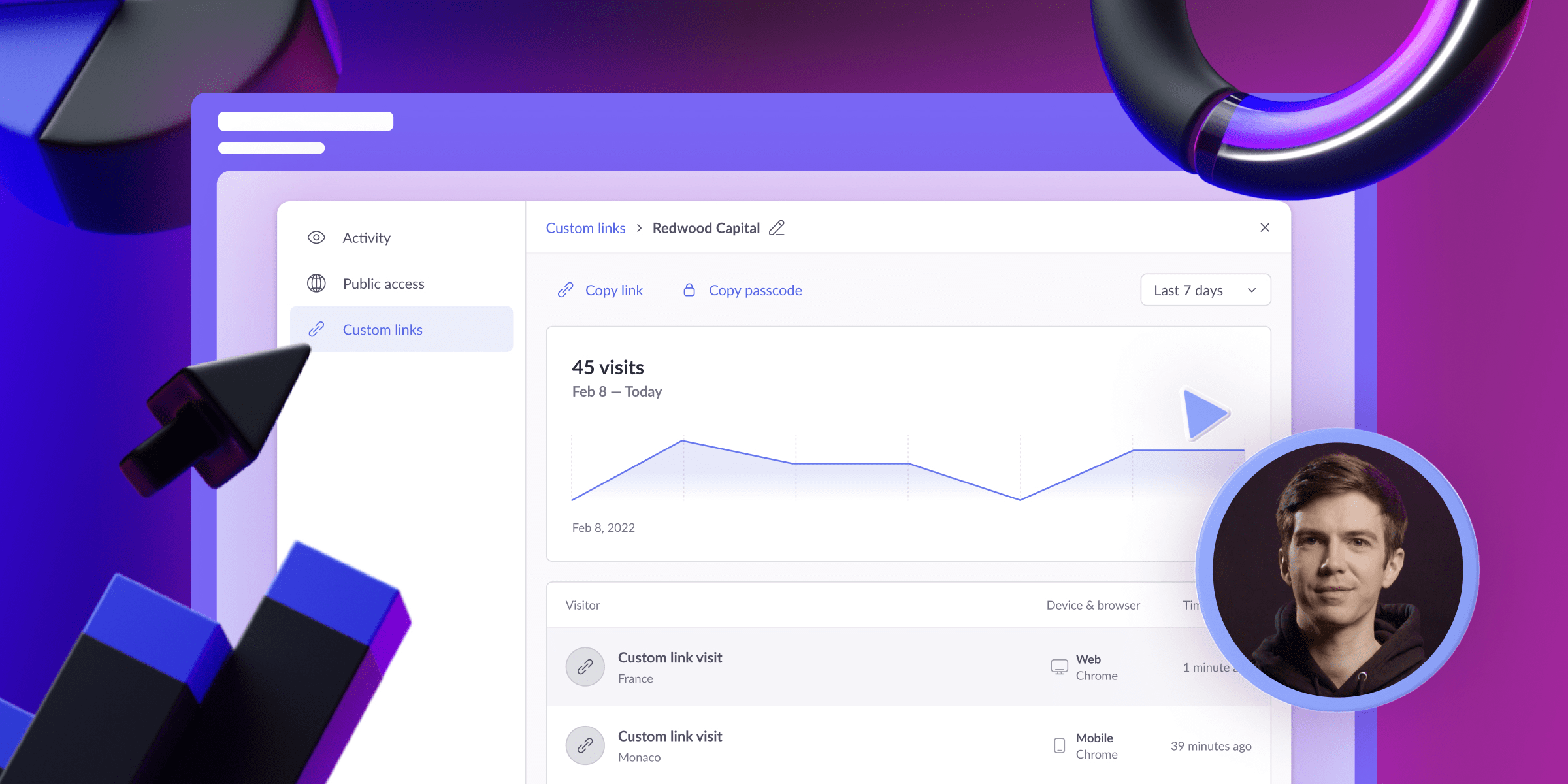 Today, we're releasing presentation analytics to all Pitch Pro workspaces. Now, workspace members can share customized links, analyze visitor activity, and increase the impact of their presentations.
Why we redesigned Pitch before we launched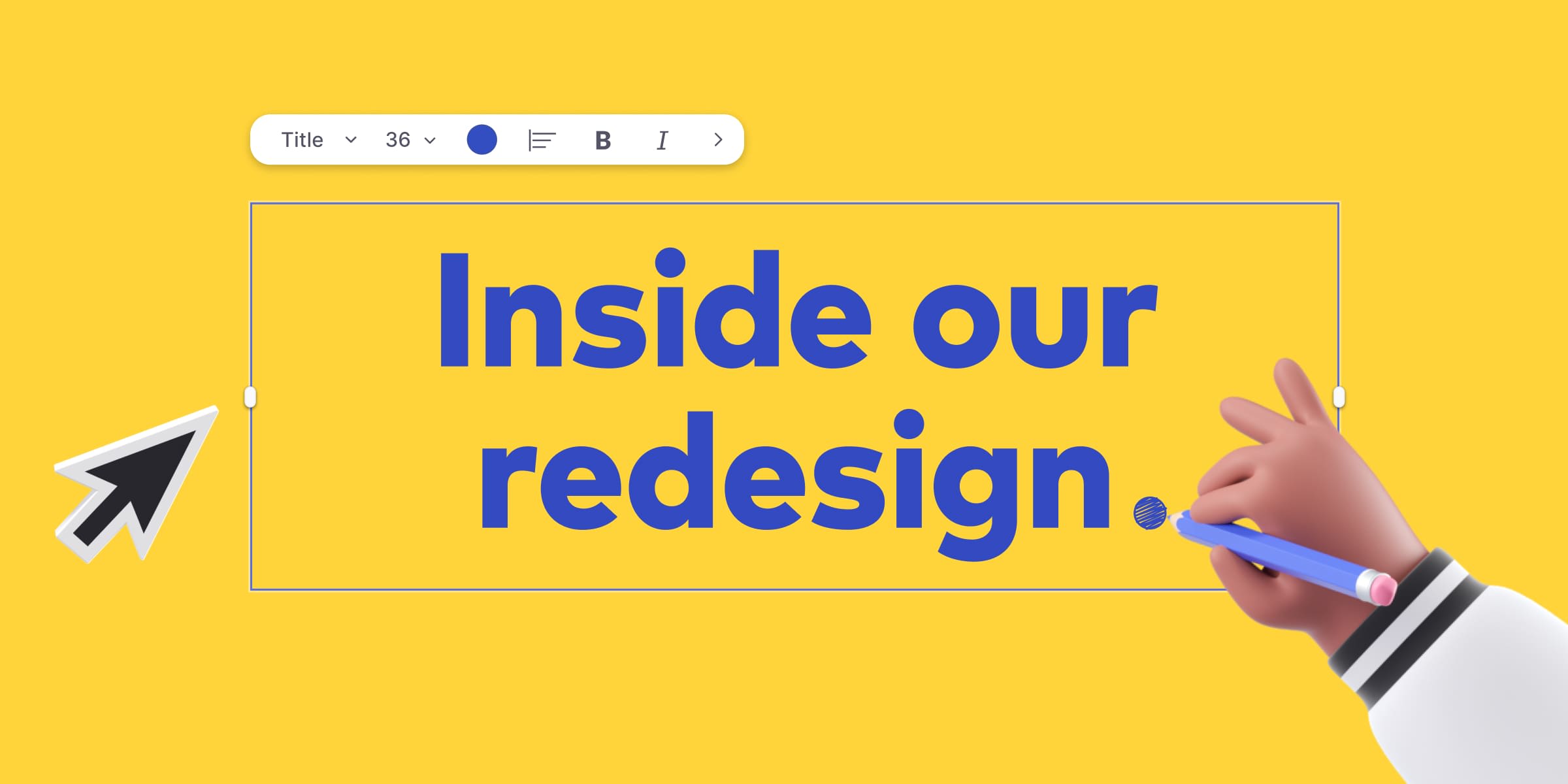 Not many companies redesign a product before they launch. Here's how we — in the midst of our beta — rolled out a redesign of the core product experience. Get started with Pitch
Unlimited members
Unlimited presentations
Custom templates & fonts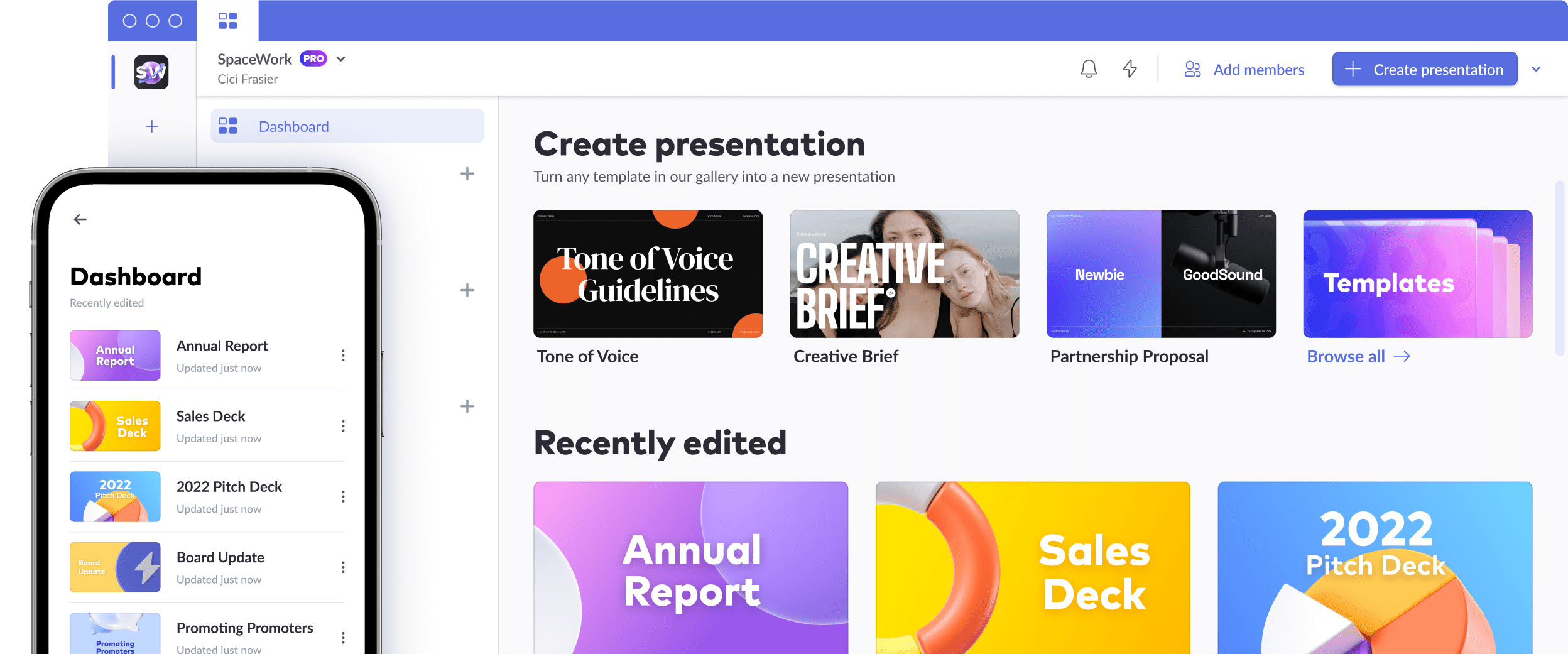 It's not just who you know. It's what you know together.
Learn and experience more from healthcare industry experts and peers at our conferences, networking events and webinars.
Design an Effective Presentation
Your guide to designing a great presentation, presentation best practices.
Less is more — Your slides should contain a minimum amount of information; your slide notes, on the other hand, will contain far more content. Uploaded resources will have the most content and detail.
Avoid "PowerPointless" — Create slides that are complementary to your remarks, not identical. Use slides as a canvas for visual representations, graphics and photos and avoid simply "echoing" your slides in your talk.
Keep it simple — Focus on one idea per slide and remember that the number of information chunks we can recall at a time is "Seven, Plus or Minus Two." Assemble your presentation slide in seven chunks, plus or minus two.
Extend the conversation — It's OK to include "information" slides with resources, but don't spend time presenting that content. Upload additional resources to your session abstract, or create a handout.
Practice, practice, practice — There is no substitute for advance preparation. Practice your presentation before your colleagues and review your abstract to ensure that your presentation mirrors what has been promoted.
Presentation Formats
Traditional — Traditional sessions feature either a speaker sharing his or her knowledge in a lecture-style presentation or a panel of speakers with a moderator facilitating discussion. Traditional sessions include a limited question-and-answer period with the audience.
Interactive — An expert facilitator guides participants through interactive learning formats such as hot-topic discussions, case-study applications and exchange cafes, all designed to foster sharing ideas, solutions and best practices. New to the interactive line-up is the advanced-level experiential session. This engaging format addresses a complex practice management issue, is highly-participatory and relies on collaboration among attendees. It is designed for participants with a deep knowledge of medical practice management, and is intended for experienced professionals with 10+ years in the industry. This session is identified as Advanced as well as Interactive.
Point-Counterpoint — An expert facilitator moderates subject matter experts who explore topics from diverse points of view.
Rapid Fire — This high-energy, fast-paced format features a speaker presenting content, while keeping pace with automatically advancing slides.
Twitter — As participants engage by tweeting questions and comments, the subject matter expert responds in real time. Tweets are projected for the audience to view.
Deep Dive — The Deep Dive learning format is designed for in-depth education on a variety of important practice management topics. Sessions range from 1 ½ to 2 ½ hours, and include more extensive coverage of topics as well as engagement with other attendees.
Audience Take-home Tools and Resources
Assessments
Whitepapers
How to's ("10 steps to…")
Best practices
Inventory audits
Process templates
Visual models
Additional Tips and Resources
Presentation Techniques: 6 Secrets To Giving Amazing Presentations
"What is Good PowerPoint Design?"
Nancy Duarte's "Five Ways to Make PowerPoint Sing and Dance." Nancy Duarte uses cinematic style to outline five crucial tips for effective PowerPoint presentations.
Shopping Cart
A State Sales tax exempt certificate must be on file and taxable items cannot be ordered online. For immediate assistance during normal business hours of 7:00am to 5:00pm MT M-Th and 7:00 am to Noon MT on Friday, please call toll-free: 877-275-6462, ext. 1888
Confirmation
Thank you for your purchase! If you purchased an event, you will be receiving a follow-up email from our Learning Management System regarding the product/event purchased and no further action is required.

How to Design a Presentation
Camille del Rosario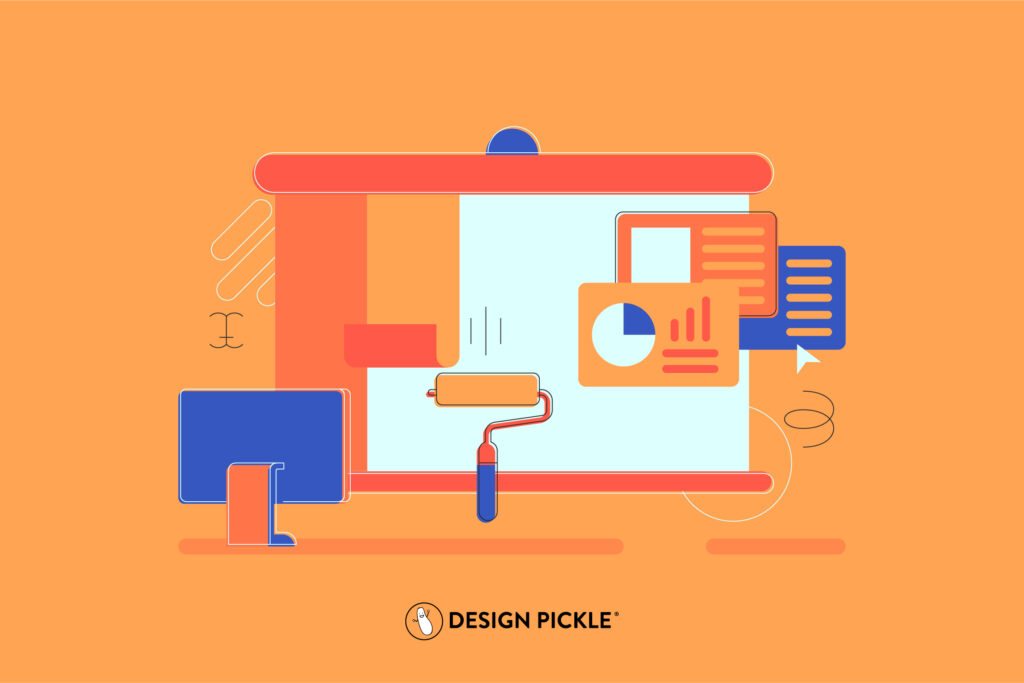 Great presentations inform, educate, persuade, and even inspire. Perhaps it's the fusion of live audio and supportive visual elements. Maybe it's the perfect blend of audience interactivity and speaker control. From small businesses to freelancers, most people often need to create presentations for various reasons. Whatever it is, a well-designed presentation is still one of the best ways to pitch ideas, showcase facts, or sell products to potential clients.
When it comes to your presentation decks, it takes two important aspects to tango: the content and the design. Many of us struggle to create sufficiently engaging, informational, memorable presentation slides. How do you strike a balance between professional and engaging? How do you avoid crossing the line from data-rich to overwhelming?
Read on to discover the six elements of an ideal and engaging presentation — or watch and listen to the video below to get the best presentation design tips!
You already have a deck but want to improve it further? Check out these proven tips on improving PowerPoint presentations from actual designers!
1. A Compelling Introduction
First, it's important to let your audience know why they should care — or remind them why they already do. The beginning of your presentation is for provoking emotion, eliciting surprise, and engaging people enough so that they want to know more.
Don't forget to introduce yourself to establish authority and familiarity. But don't spend too much time talking about yourself unless the presentation is about you.
You can set the mood by starting with a relevant story or situation. Again, imagine that your audience is asking you why this subject matters. Communicating the main idea or the key message in the beginning will help you draw attention and keep your audience engaged.
But it's not time to make your final pitch yet. Prioritize authenticity over immediate hard-selling for a successful presentation.
2. Charts and Infographics
People are drawn to moving stories and organic, conversational approaches. That's why your presentation starts with a compelling introduction. But if you aim to have your audience come to a decision by the end of your presentation, they will want to go through a more logical, data-driven thought process. It's your job to walk them through that.
Pull facts from reliable sources such as peer-reviewed articles or books. As much as possible, avoid making statements you can't prove.
Use charts, graphs, and infographics to illustrate facts more effectively. For example, pie charts may be better visual aids than simple percentage numbers. A line graph is the best way to show numerical information that changes over time.
Use the simplest possible chart or graph design. Remember that your presentation is usually a visual aid on a large screen. Tiny text or complex details might be lost on the audience, so use large shapes and high-contrast blocks of color for maximum clarity. Remember, it is more important that your audience can understand the data at first glance than the aesthetics of your charts.
3. Large Text
Your presentation's slideshow is not a set of pages from a textbook. Slides support your presentation. It's not something for you to read out loud, nor should it compel audiences to take too much time reading instead of focusing on you.
Set a minimum text size. A 30- to 40-point font size generally works for headers, while "smaller" text can be around a 20-point font, but there are no strict guidelines.
You can adjust text sizes depending on the setting of your presentation slides. For example, err on the side of too-large text when you have senior audience members. If it's a webinar and people will be on their screens, slightly smaller text may be acceptable.
Limit your ideas to one major concept per slide. Use simple sentences or phrases. Remember, the audience shouldn't spend too much time reading the slide behind you. With that in mind, you can set your own maximum number of words per slide. Negative space, or white space, is your friend, don't hesitate to use it generously.
Bullet points are going out of fashion. If you absolutely need bullets, you may have too much text on the slide. Consider using bullets for main points only and avoid text-heavy slides. The goal is to showcase keywords that reinforce — not dictate — your delivery.
4. Overall Simplicity
No matter how complex your subject is, the presentation should be kept as simple as possible. Limit the number of slides and the time you spend presenting each slide. Practicing your delivery will also help you prevent digressions or going overtime during the actual presentation.
Begin with an outline — or if it's difficult for you to brainstorm with a purely textual outline, a concept map. Don't be afraid to start out messy and simplify as you go.
Is your topic truly complex? That's still no reason to overload your slides with hard-to-read details. Instead, you can create accompanying printouts to distribute to your audience so they have an in-depth resource to refer to during or after your presentation.
Read more about presentation do's and don'ts here .
5. Consistent Design
Your presentation design must be consistent across all slides. Color scheme, fonts, and brand elements should appear to follow the same rules from beginning to end.
If you have a branding guide, use it as a starting point for designing presentations. In the absence of one, let your topic and audience demographic be the basis of your decisions and visual consistency. (Need help creating a branding guide? Download a free step-by-step guide !)
Just because you can do something in a presentation doesn't mean you should. There's no need to use all the free clipart and stock photos or showcase your wide variety of font combinations. Resist the temptation to add too many animations, transitions, and sound effects.
A professional-looking presentation template gives you authority. Things like careful alignment, thoughtfully selected graphics , powerful visuals, color palette of your brand, and highly readable elements make your presentation much more believable.
Lastly, you are the most important part of a great presentation. Be confident and prepared — this takes practice and research. Internalize your subject and polish your public speaking skills. You don't need to commit to an absolutely perfect delivery.
There will be technical difficulties and little bloopers now and then. But poise can be practiced. Learn to chuckle at your own mistakes because the show must go on!
Learn to connect with your audience. Even if you're the one standing front and center, the presentation is about them, not you. Show them that you're sensitive to their time and concerns. One way to do this is to let them know, during the introduction, when you'll be taking questions (the best time is at the end of your presentation).
Author and entrepreneur Guy Kawasaki advocates the 10-20-30 Rule , which means the entire presentation should be exactly 10 slides, presented in a maximum of 20 minutes, while using a minimum of 30-point size text. While 10-20-30 is by no means a strict requirement, it's definitely a good rule of thumb if you want to keep things short and sweet.
Ready to Craft Your Next Presentation?
Fear of public speaking is one of the most common phobias in the world. So for some people, being expected to present, write, and design a good presentation can feel like way too much. Even though it is possible to use a presentation software or a pre-made PowerPoint template to create your own presentation, you may still end up with an inconsistent slide deck that could cause losing your audience's attention.
Design Pickle's Presentation Design service can help you create professional, visually compelling slideshows that will wow your audience. You'll take care of the content and delivery — we'll handle creating presentations that are on-brand, compelling, and credible.
Presentation Design gives you access to unlimited custom decks, free presentation templates, same-day design concepts, real-time Slack communication, editable slide formats, Microsoft PowerPoint or Google Slides, animations, and so much more. Check out our Graphics Pro plan to find out more.
Related Posts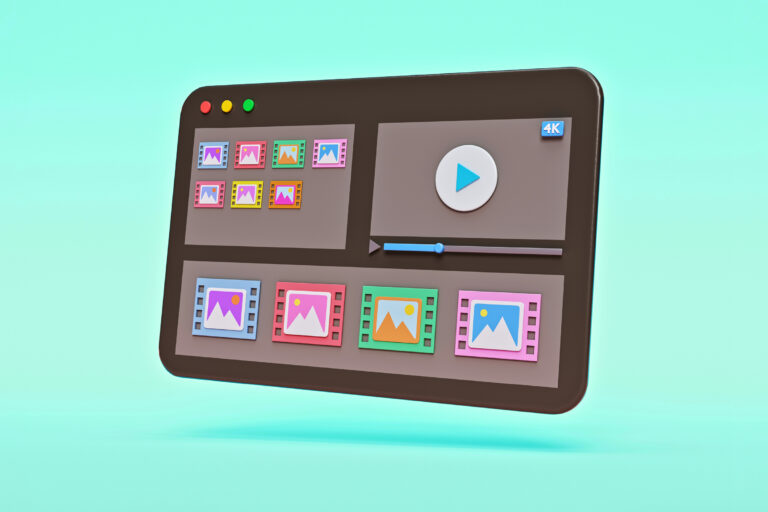 6 Ways to Create Multimedia Content Across Marketing Channels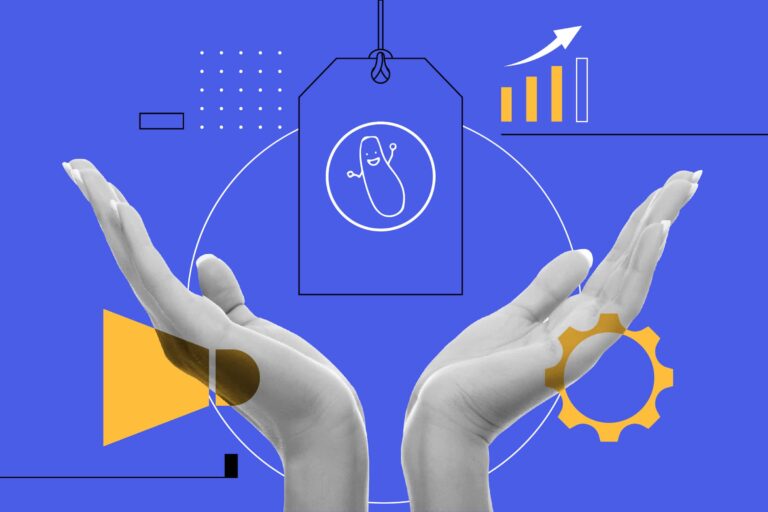 Building Your Brand With Design Pickle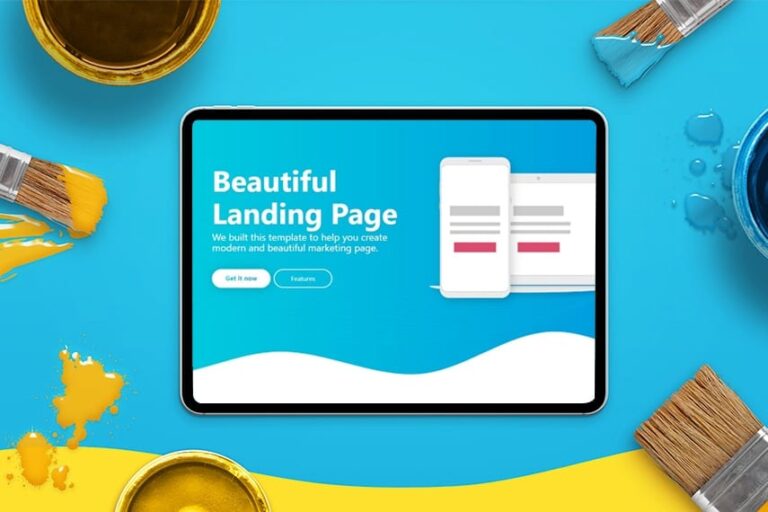 How To Create a High Converting Landing Page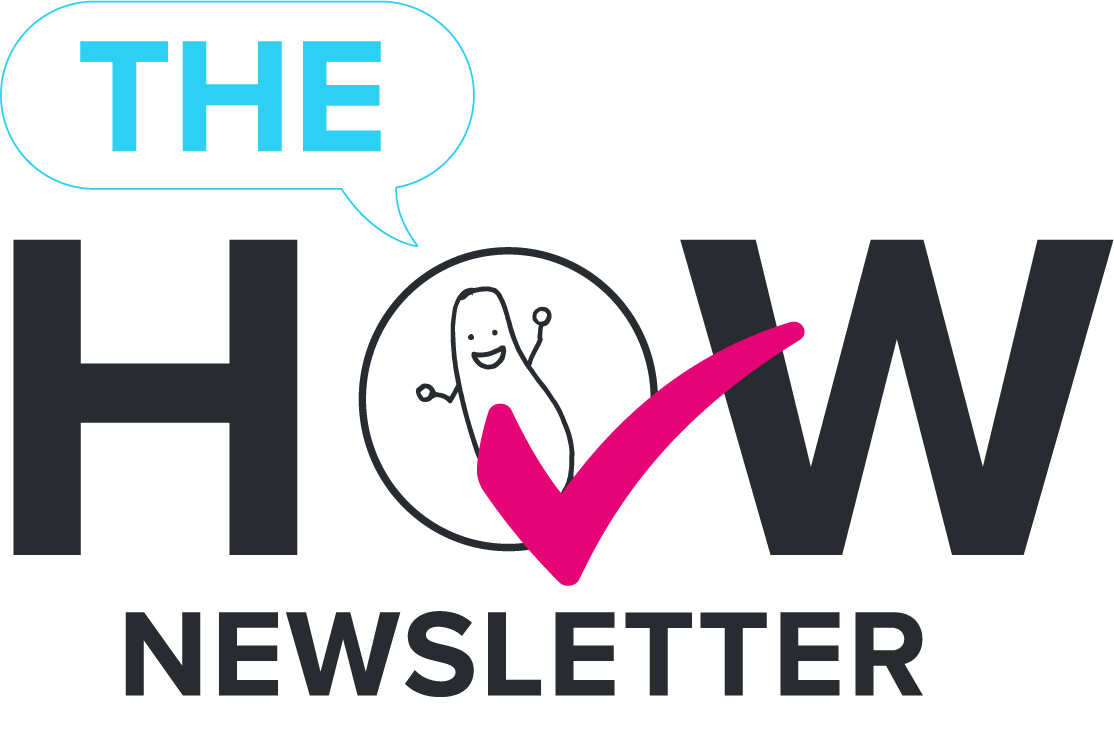 Feeling a little stuck?
Subscribe to our newsletter.
The How is a newsletter that was created to inspire. Striking examples of graphic design, tips on breaking design process bottlenecks, and opportunities to engage with a wonderfully creative community are all included.
Simplify the way your design work gets done.
We're an all-in-one platform with a built-in global design workforce , trailblazing the path to easier, faster, and more efficient creative .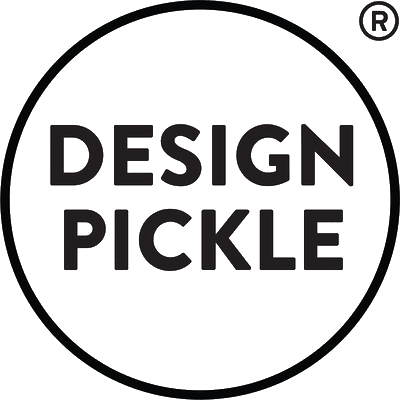 Designer Application
Subscription Workforce
Custom Illustrations
Presentation Design
Motion Graphics
Contact Sales & Support
+1 877 331 1272
+61 4 8000 8268
Design Samples
Request a demo, help center.
Terms & Conditions
Privacy Policy
System Status
Product Updates
Resource Tips for Making Effective PowerPoint Presentations
Slideshows are quick to produce, easy to update and an effective way to inject visual interest into almost any presentation.
However, slideshows can also spell disaster even for experienced presenters. The key to success is to make certain your slideshow is a visual aid and not a visual distraction.
Tips for Making Effective PowerPoint Presentations
Use the slide master feature to create a consistent and simple design template. It is fine to vary the content presentation (bulleted list, two-column text, text and image, etc.), but be consistent with other elements such as font, colors and background.
Simplify and limit the number of words on each screen. Use key phrases and include only essential information.
Limit punctuation and avoid putting words in all-capital letters. Empty space on the slide will enhance readability.
Use contrasting colors for text and background. Light text on a dark background is best. Patterned backgrounds can reduce readability.
Avoid the use of flashy transitions such as text fly-ins. These features may seem impressive at first but are distracting and get old quickly.
Overuse of special effects such as animation and sounds may make your presentation "cutesy" and could negatively affect your credibility.
Use good-quality images that reinforce and complement your message. Ensure that your image maintains its impact and resolution when projected on a larger screen.
If you use builds (lines of text appearing each time you click the mouse), have content appear on the screen in a consistent, simple manner; from the top or left is best. Use the feature only when necessary to make your point, because builds can slow your presentation.
Limit the number of slides. Presenters who constantly "flip" to the next slide are likely to lose their audience. A good rule of thumb is one slide per minute.
Learn to navigate your presentation in a nonlinear fashion. PowerPoint allows the presenter to jump ahead or back without having to page through all the interim slides.
Know how to and practice moving forward and backward within your presentation. Audiences often ask to see a previous screen again.
If possible, view your slides on the screen you'll be using for your presentation. Make sure the slides are readable from the back row seats. Text and graphic images should be large enough to read but not so large as to appear "loud."
Have a Plan B in the event of technical difficulties. Remember that transparencies and handouts will not show animation or other special effects.
Practice with someone who has never seen your presentation. Ask them for honest feedback about colors, content and any effects or graphic images you've included.
Do not read from your slides. The content of your slides is for the audience, not for the presenter.
Do not speak to your slides. Many presenters face their presentation onscreen rather than their audience.
Do not apologize for anything in your presentation. If you believe something will be hard to read or understand, don't use it.
The Seven Deadly Sins of PowerPoint Presentations
By Joseph Sommerville
It's not surprising PowerPoint© slideshows have become the norm for visuals in most business presentations. Slideshows are quick to produce, easy to update and effective to inject visual interest into the presentation. However, slideshows can also spell disaster even for experienced presenters. The key to success is to make certain your slide show is a visual aid and not a visual distraction. For the best results, avoid these common "seven deadly sins" of PowerPoint© presentations.
Slide Transitions And Sound Effects: Transitions and sound effects can become the focus of attention, which in turn distracts the audience. Worse yet, when a presentation containing several effects and transitions runs on a computer much slower than the one on which it was created, the result is a sluggish, almost comical when viewed. Such gimmicks rarely enhance the message you're trying to communicate. Unless you are presenting at a science fiction convention, leave out the laser-guided text! Leave the fade-ins, fade-outs, wipes, blinds, dissolves, checkerboards, cuts, covers and splits to Hollywood filmmakers. Even "builds" (lines of text appearing each time you click the mouse) can be distracting. Focus on your message, not the technology..
Standard Clipart: Death to screen beans! PowerPoint© is now so widely used the clipart included with it has become a "visual cliché." It shows a lack of creativity and a tired adherence to a standard form. First, make certain that you need graphical images to enhance your message. If you do, use your own scanned photographs or better-quality graphics from companies such as PhotoDisc (www.photodisc.com) or Hemera's Photo Objects (www.hemera.com). Screen captures can add realism when presenting information about a Website or computer program. Two popular screen capture programs are Snagit (www.techsmith.com) for Windows and Snapz Pro (www.ambrosiasw.com) for Macintosh. Both are available as shareware.
Presentation Templates: Another visual cliché. Templates force you to fit your original ideas into someone else's pre-packaged mold. The templates often contain distracting backgrounds and poor color combinations. Select a good book on Web graphics and apply the same principles to your slides. Create your own distinctive look or use your company logo in a corner of the screen.
Text-Heavy Slides: Projected slides are a good medium for depicting an idea graphically or providing an overview. Slides are a poor medium for detail and reading. Avoid paragraphs, quotations and even complete sentences. Limit your slides to five lines of text and use words and phrases to make your points. The audience will be able to digest and retain key points more easily. Don't use your slides as speaker's notes or to simply project an outline of your presentation.
The "Me" Paradigm: Presenters often scan a table or graphical image directly from their existing print corporate material and include it in their slide show presentations. The results are almost always sub-optimal. Print visuals are usually meant to be seen from 8-12 inches rather than viewed from several feet. Typically, these images are too small, too detailed and too textual for an effective visual presentation. The same is true for font size; 12 point font is adequate when the text is in front of you. In a slideshow, aim for a minimum of 40 point font. Remember the audience and move the circle from "me" to "we." Make certain all elements of any particular slide are large enough to be seen easily. Size really does matter.
Reading: A verbal presentation should focus on interactive speaking and listening, not reading by the speaker or the audience. The demands of spoken and written language differ significantly. Spoken language is shorter, less formal and more direct. Reading text ruins a presentation. A related point has to do with handouts for the audience. One of your goals as a presenter is to capture and hold the audience's attention. If you distribute materials before your presentation, your audience will be reading the handouts rather than listening to you. Often, parts of an effective presentation depend on creating suspense to engage the audience. If the audience can read everything you're going to say, that element is lost.
Faith in Technology: You never know when an equipment malfunction or incompatible interfaces will force you to give your presentation on another computer. Be prepared by having a back-up of your presentation on a CD-ROM. Better yet is a compact-flash memory card with an adapter for the PCMCIA slot in your notebook. With it, you can still make last-minute changes. It's also a good idea to prepare a few color transparencies of your key slides. In the worst-case scenario, none of the technology works and you have no visuals to present. You should still be able to give an excellent presentation if you focus on the message. Always familiarize yourself with the presentation, practice it and be ready to engage the audience regardless of the technology that is available. It's almost a lost art.
Joseph Sommerville has earned the title "The Presentation Expert" for helping professionals design, develop and deliver more effective presentations. He is the principal of Peak Communication Performance, a Houston-based firm working worldwide to help professionals develop skills in strategic communication.
Tips for Effective PowerPoint Presentations
Select a single sans-serif fonts such as Arial or Helvetica. Avoid serif fonts such as Times New Roman or Palatino because these fonts are sometimes more difficult to read.
Use no font size smaller than 24 point.
Use the same font for all your headlines.
Select a font for body copy and another for headlines.
Use bold and different sizes of those fonts for captions and subheadings.
Add a fourth font for page numbers or as a secondary body font for sidebars.
Don't use more than four fonts in any one publication.
Clearly label each screen. Use a larger font (35-45 points) or different color for the title.
Use larger fonts to indicate importance.
Use different colors, sizes and styles (e.g., bold) for impact.
Avoid italicized fonts as these are difficult to read quickly.
Avoid long sentences.
Avoid abbreviations and acronyms.
Limit punctuation marks.
No more than 6-8 words per line
For bullet points, use the 6 x 6 Rule. One thought per line with no more than 6 words per line and no more than 6 lines per slide
Use dark text on light background or light text on dark background. However, dark backgrounds sometimes make it difficult for some people to read the text.
Do not use all caps except for titles.
Put repeating elements (like page numbers) in the same location on each page of a multi-page document.
To test the font, stand six feet from the monitor and see if you can read the slide.
Design and Graphical Images
Use design templates.
Standardize position, colors, and styles.
Include only necessary information.
Limit the information to essentials.
Content should be self-evident
Use colors that contrast and compliment.
Too may slides can lose your audience.
Keep the background consistent and subtle.
Limit the number of transitions used. It is often better to use only one so the audience knows what to expect.
Use a single style of dingbat for bullets throughout the page.
Use the same graphical rule at the top of all pages in a multi-page document.
Use one or two large images rather than several small images.
Prioritize images instead of a barrage of images for competing attention.
Make images all the same size.
Use the same border.
Arrange images vertically or horizontally.
Use only enough text when using charts or graphical images to explain the chart or graph and clearly label the image.
Keep the design clean and uncluttered. Leave empty space around the text and graphical images.
Use quality clipart and use it sparingly. A graphical image should relate to and enhance the topic of the slide.
Try to use the same style graphical image throughout the presentation (e.g., cartoon, photographs)
Limit the number of graphical images on each slide.
Repetition of an image reinforces the message. Tie the number of copies of an image to the numbers in your text.
Resize, recolor, reverse to turn one image into many. Use duplicates of varying sizes, colors, and orientations to multiply the usefulness of a single clip art image.
Make a single image stand out with dramatic contrast. Use color to make a dramatic change to a single copy of your clip art.
Check all images on a projection screen before the actual presentation.
Avoid flashy images and noisy animation effects unless it relates directly to the slide.
Limit the number of colors on a single screen.
Bright colors make small objects and thin lines stand out. However, some vibrant colors are difficult to read when projected.
Use no more than four colors on one chart.
Check all colors on a projection screen before the actual presentation. Colors may project differently than what appears on the monitor.
General Presentation
Plan carefully.
Do your research.
Know your audience.
Time your presentation.
Speak comfortably and clearly.
Check the spelling and grammar.
Do not read the presentation. Practice the presentation so you can speak from bullet points. The text should be a cue for the presenter rather than a message for the viewer.
Give a brief overview at the start. Then present the information. Finally review important points.
It is often more effective to have bulleted points appear one at a time so the audience listens to the presenter rather than reading the screen.
Use a wireless mouse or pick up the wired mouse so you can move around as you speak.
If sound effects are used, wait until the sound has finished to speak.
If the content is complex, print the slides so the audience can take notes.
Do not turn your back on the audience. Try to position the monitor so you can speak from it.
DO NOT DELETE - NCSL Search Page Data
What is your role? Legislator Legislative Staff Other
Admin Email
Northern Illinois University Effective Presentation Skills Tutorial
Make a Gift
MyScholarships
Huskie Link
Anywhere Apps
Huskies Get Hired
Student Email
Password Self-Service
Quick Links
Effective Presentation Skills Tutorial
Designing Effective Presentation Materials
Visual aids can enhance a presentation by illustrating complex content, sometimes better than actually talking about it. However, visual aids can detract from an oral presentation if they do not support the message or are used inappropriately.
Depending on the type of presentation and delivery technologies available, you will have to select appropriate presentation tools or audio-visual aids to deliver your presentation.
The audio-visual aids in general can be presentation slides, audio (music, sounds, narration), video clips, real or scaled objects, etc.
The audio-visuals you select must be suitable for the size of the audience, room layout, lighting, sound system, etc. For example, in a large auditorium with an audience of several hundred people, showing a video clip with audio may not work well if there is no sound system.
You should have a good idea about the presentation set up from the preparation stage to select the appropriate audio-visual aids for delivery.
Did You Know?
People remember 65 percent of information from a visual and oral presentation, 35 percent from a visual presentation, and 10 percent from an oral-only presentation.
Audio-Visual Aid Design Principles
The following are general principles to remember in designing audio-visual aids:
Use simple or no background in presentation materials
Keep your presentation materials simple. Do not use complicated background designs that can distract from the content.
Use colors that provide adequate contrast and make it easier to read
For example, use dark letters on a light background; and do not use light letters on a light background or dark letters on a dark background. It is better to use black or dark blue letters on a white background.
If colors used have meaning, remember that people with color blindness or visual impairment may not recognize the meaning.
Use adequate font size that allows easy reading of text from the last row of the room
Prepare a sample presentation screen, and see if you are able to view it from the last row of the room (if you know the location and have advance access to it).
Use distinct font sizes for titles and section headings
Use distinct font sizes for titles or section headings compared to points covered in those sections, and make sure they are consistent throughout. Turn off any "auto size" feature in presentation software to help with this.
Limit bullet points to four to five points per slide, and not more than seven bullet points
Limit each point to no more than two, or at most three, lines of text.
Do not have whole paragraphs of text on the screen as the audience may not be able to read it.
Note that bullet points need not be complete sentences (unless it is a quote or a definition) and can be partial sentences or phrases.
Ensure images are legible from the last row of the room and convey the intended content
If you have a large figure, show a high-level outline of the figure and then focus on the specific details of the figure on the following slide.
Ensure animations or transitions don't distract
When using animations or transitions in presentation materials, make sure they do not distract from the content and do not have a jarring effect, as some transition styles can cause seizures for people with certain disabilities.
Ensure chart scales don't mislead
If you use graphs or charts in your presentation materials, make sure axis scales do not mislead the audience on the trends. Stacked bar graphs are also difficult for the audience to comprehend when you move through the slide quickly.
Example graphs below show the same data in both charts but the first chart can mislead the audience about the data trend.
Show video clips at easily viewable size
If you include video clips, make sure the size of the clip (¼, ½, or full size) on the screen is viewable for the audience.
Do not use offensive or stereotypical visuals
If you use cartoons or animations or clip arts, make sure they are not offensive and do not stereotype people.
Play audio at easily heard levels
If you use audio clips, the sound system in the room should be adequate for the audience to hear.
Share real or scaled objects at easily viewed sizes
If you show real or scaled objects during your presentation, make sure they are viewable from the last row or use a document camera to display it.
Test audio-visual aids in advance
Test the audio-visual aids, especially if you use special plug-ins or players or different versions of software for display.
Design your audio-visuals so all members can experience them
If you will have audience members with particular disabilities, then you will have to design the audio-visuals accordingly. Common disabilities may include color-blindness, visual impairment, hearing impairment, etc.
Proofread and spell-check
Proofread and spell-check presentation materials for grammar and spelling errors. Even minor errors will be glaring on a large screen!
When using the board or flip charts, write large text and in a logical flow
If you plan to use the board or flip charts, learn to write in big letters or draw appropriately-sized figures so that the audience can view the information easily.
When writing on the board or flip charts, write from left to write and from top to bottom, so the audience can follow the logical flow of information.
Cite sources properly
If you include content from external sources in your presentation, include in-text citations where necessary and list the corresponding references at the end of the presentation materials.
Acknowledge your contributors
Acknowledge those who helped you with the presentation, including your team members, at the end of the presentation materials.
Remember your visuals are to enhance and not distract
Most importantly, design materials to enhance your presentation and help you deliver the content effectively, not to distract from it!
  Previous
Next  
Preparing for the Presentation
Organizing the Presentation
Rehearsing the Presentation
Delivering the Presentation
Handling Questions and Answers
Presentation Skills Quiz
Presentation Preparation Checklist
Common Reasons for Ineffective Presentations
Purdue Online Writing Lab College of Liberal Arts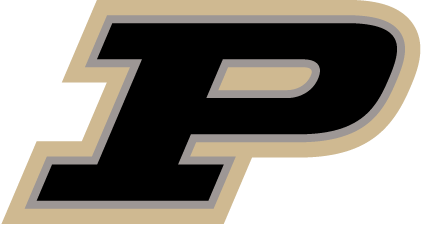 Designing an Effective PowerPoint Presentation: Quick Guide

Welcome to the Purdue OWL
This page is brought to you by the OWL at Purdue University. When printing this page, you must include the entire legal notice.
Copyright ©1995-2018 by The Writing Lab & The OWL at Purdue and Purdue University. All rights reserved. This material may not be published, reproduced, broadcast, rewritten, or redistributed without permission. Use of this site constitutes acceptance of our terms and conditions of fair use.
This powerpoint resource, broken up into four parts, provides an excellent overview of how to design effective powerpoint presentations.
This resource is enhanced by a PowerPoint file. If you have a Microsoft Account, you can view this file with   PowerPoint Online
This presentation is designed to quickly introduce you into the world of PowerPoint creation. It covers concepts of visual rhetoric, design, and good presentation skills.
Loading metrics
Open Access
Ten simple rules for effective presentation slides
* E-mail: [email protected]
Affiliation Biomedical Engineering and the Center for Public Health Genomics, University of Virginia, Charlottesville, Virginia, United States of America
Published: December 2, 2021
https://doi.org/10.1371/journal.pcbi.1009554
Reader Comments
Citation: Naegle KM (2021) Ten simple rules for effective presentation slides. PLoS Comput Biol 17(12): e1009554. https://doi.org/10.1371/journal.pcbi.1009554
Copyright: © 2021 Kristen M. Naegle. This is an open access article distributed under the terms of the Creative Commons Attribution License , which permits unrestricted use, distribution, and reproduction in any medium, provided the original author and source are credited.
Funding: The author received no specific funding for this work.
Competing interests: The author has declared no competing interests exist.
Introduction
The "presentation slide" is the building block of all academic presentations, whether they are journal clubs, thesis committee meetings, short conference talks, or hour-long seminars. A slide is a single page projected on a screen, usually built on the premise of a title, body, and figures or tables and includes both what is shown and what is spoken about that slide. Multiple slides are strung together to tell the larger story of the presentation. While there have been excellent 10 simple rules on giving entire presentations [ 1 , 2 ], there was an absence in the fine details of how to design a slide for optimal effect—such as the design elements that allow slides to convey meaningful information, to keep the audience engaged and informed, and to deliver the information intended and in the time frame allowed. As all research presentations seek to teach, effective slide design borrows from the same principles as effective teaching, including the consideration of cognitive processing your audience is relying on to organize, process, and retain information. This is written for anyone who needs to prepare slides from any length scale and for most purposes of conveying research to broad audiences. The rules are broken into 3 primary areas. Rules 1 to 5 are about optimizing the scope of each slide. Rules 6 to 8 are about principles around designing elements of the slide. Rules 9 to 10 are about preparing for your presentation, with the slides as the central focus of that preparation.
Rule 1: Include only one idea per slide
Each slide should have one central objective to deliver—the main idea or question [ 3 – 5 ]. Often, this means breaking complex ideas down into manageable pieces (see Fig 1 , where "background" information has been split into 2 key concepts). In another example, if you are presenting a complex computational approach in a large flow diagram, introduce it in smaller units, building it up until you finish with the entire diagram. The progressive buildup of complex information means that audiences are prepared to understand the whole picture, once you have dedicated time to each of the parts. You can accomplish the buildup of components in several ways—for example, using presentation software to cover/uncover information. Personally, I choose to create separate slides for each piece of information content I introduce—where the final slide has the entire diagram, and I use cropping or a cover on duplicated slides that come before to hide what I'm not yet ready to include. I use this method in order to ensure that each slide in my deck truly presents one specific idea (the new content) and the amount of the new information on that slide can be described in 1 minute (Rule 2), but it comes with the trade-off—a change to the format of one of the slides in the series often means changes to all slides.
PPT PowerPoint slide
PNG larger image
TIFF original image
Top left: A background slide that describes the background material on a project from my lab. The slide was created using a PowerPoint Design Template, which had to be modified to increase default text sizes for this figure (i.e., the default text sizes are even worse than shown here). Bottom row: The 2 new slides that break up the content into 2 explicit ideas about the background, using a central graphic. In the first slide, the graphic is an explicit example of the SH2 domain of PI3-kinase interacting with a phosphorylation site (Y754) on the PDGFR to describe the important details of what an SH2 domain and phosphotyrosine ligand are and how they interact. I use that same graphic in the second slide to generalize all binding events and include redundant text to drive home the central message (a lot of possible interactions might occur in the human proteome, more than we can currently measure). Top right highlights which rules were used to move from the original slide to the new slide. Specific changes as highlighted by Rule 7 include increasing contrast by changing the background color, increasing font size, changing to sans serif fonts, and removing all capital text and underlining (using bold to draw attention). PDGFR, platelet-derived growth factor receptor.
https://doi.org/10.1371/journal.pcbi.1009554.g001
Rule 2: Spend only 1 minute per slide
When you present your slide in the talk, it should take 1 minute or less to discuss. This rule is really helpful for planning purposes—a 20-minute presentation should have somewhere around 20 slides. Also, frequently giving your audience new information to feast on helps keep them engaged. During practice, if you find yourself spending more than a minute on a slide, there's too much for that one slide—it's time to break up the content into multiple slides or even remove information that is not wholly central to the story you are trying to tell. Reduce, reduce, reduce, until you get to a single message, clearly described, which takes less than 1 minute to present.
Rule 3: Make use of your heading
When each slide conveys only one message, use the heading of that slide to write exactly the message you are trying to deliver. Instead of titling the slide "Results," try "CTNND1 is central to metastasis" or "False-positive rates are highly sample specific." Use this landmark signpost to ensure that all the content on that slide is related exactly to the heading and only the heading. Think of the slide heading as the introductory or concluding sentence of a paragraph and the slide content the rest of the paragraph that supports the main point of the paragraph. An audience member should be able to follow along with you in the "paragraph" and come to the same conclusion sentence as your header at the end of the slide.
Rule 4: Include only essential points
While you are speaking, audience members' eyes and minds will be wandering over your slide. If you have a comment, detail, or figure on a slide, have a plan to explicitly identify and talk about it. If you don't think it's important enough to spend time on, then don't have it on your slide. This is especially important when faculty are present. I often tell students that thesis committee members are like cats: If you put a shiny bauble in front of them, they'll go after it. Be sure to only put the shiny baubles on slides that you want them to focus on. Putting together a thesis meeting for only faculty is really an exercise in herding cats (if you have cats, you know this is no easy feat). Clear and concise slide design will go a long way in helping you corral those easily distracted faculty members.
Rule 5: Give credit, where credit is due
An exception to Rule 4 is to include proper citations or references to work on your slide. When adding citations, names of other researchers, or other types of credit, use a consistent style and method for adding this information to your slides. Your audience will then be able to easily partition this information from the other content. A common mistake people make is to think "I'll add that reference later," but I highly recommend you put the proper reference on the slide at the time you make it, before you forget where it came from. Finally, in certain kinds of presentations, credits can make it clear who did the work. For the faculty members heading labs, it is an effective way to connect your audience with the personnel in the lab who did the work, which is a great career booster for that person. For graduate students, it is an effective way to delineate your contribution to the work, especially in meetings where the goal is to establish your credentials for meeting the rigors of a PhD checkpoint.
Rule 6: Use graphics effectively
As a rule, you should almost never have slides that only contain text. Build your slides around good visualizations. It is a visual presentation after all, and as they say, a picture is worth a thousand words. However, on the flip side, don't muddy the point of the slide by putting too many complex graphics on a single slide. A multipanel figure that you might include in a manuscript should often be broken into 1 panel per slide (see Rule 1 ). One way to ensure that you use the graphics effectively is to make a point to introduce the figure and its elements to the audience verbally, especially for data figures. For example, you might say the following: "This graph here shows the measured false-positive rate for an experiment and each point is a replicate of the experiment, the graph demonstrates …" If you have put too much on one slide to present in 1 minute (see Rule 2 ), then the complexity or number of the visualizations is too much for just one slide.
Rule 7: Design to avoid cognitive overload
The type of slide elements, the number of them, and how you present them all impact the ability for the audience to intake, organize, and remember the content. For example, a frequent mistake in slide design is to include full sentences, but reading and verbal processing use the same cognitive channels—therefore, an audience member can either read the slide, listen to you, or do some part of both (each poorly), as a result of cognitive overload [ 4 ]. The visual channel is separate, allowing images/videos to be processed with auditory information without cognitive overload [ 6 ] (Rule 6). As presentations are an exercise in listening, and not reading, do what you can to optimize the ability of the audience to listen. Use words sparingly as "guide posts" to you and the audience about major points of the slide. In fact, you can add short text fragments, redundant with the verbal component of the presentation, which has been shown to improve retention [ 7 ] (see Fig 1 for an example of redundant text that avoids cognitive overload). Be careful in the selection of a slide template to minimize accidentally adding elements that the audience must process, but are unimportant. David JP Phillips argues (and effectively demonstrates in his TEDx talk [ 5 ]) that the human brain can easily interpret 6 elements and more than that requires a 500% increase in human cognition load—so keep the total number of elements on the slide to 6 or less. Finally, in addition to the use of short text, white space, and the effective use of graphics/images, you can improve ease of cognitive processing further by considering color choices and font type and size. Here are a few suggestions for improving the experience for your audience, highlighting the importance of these elements for some specific groups:
Use high contrast colors and simple backgrounds with low to no color—for persons with dyslexia or visual impairment.
Use sans serif fonts and large font sizes (including figure legends), avoid italics, underlining (use bold font instead for emphasis), and all capital letters—for persons with dyslexia or visual impairment [ 8 ].
Use color combinations and palettes that can be understood by those with different forms of color blindness [ 9 ]. There are excellent tools available to identify colors to use and ways to simulate your presentation or figures as they might be seen by a person with color blindness (easily found by a web search).
In this increasing world of virtual presentation tools, consider practicing your talk with a closed captioning system capture your words. Use this to identify how to improve your speaking pace, volume, and annunciation to improve understanding by all members of your audience, but especially those with a hearing impairment.
Rule 8: Design the slide so that a distracted person gets the main takeaway
It is very difficult to stay focused on a presentation, especially if it is long or if it is part of a longer series of talks at a conference. Audience members may get distracted by an important email, or they may start dreaming of lunch. So, it's important to look at your slide and ask "If they heard nothing I said, will they understand the key concept of this slide?" The other rules are set up to help with this, including clarity of the single point of the slide (Rule 1), titling it with a major conclusion (Rule 3), and the use of figures (Rule 6) and short text redundant to your verbal description (Rule 7). However, with each slide, step back and ask whether its main conclusion is conveyed, even if someone didn't hear your accompanying dialog. Importantly, ask if the information on the slide is at the right level of abstraction. For example, do you have too many details about the experiment, which hides the conclusion of the experiment (i.e., breaking Rule 1)? If you are worried about not having enough details, keep a slide at the end of your slide deck (after your conclusions and acknowledgments) with the more detailed information that you can refer to during a question and answer period.
Rule 9: Iteratively improve slide design through practice
Well-designed slides that follow the first 8 rules are intended to help you deliver the message you intend and in the amount of time you intend to deliver it in. The best way to ensure that you nailed slide design for your presentation is to practice, typically a lot. The most important aspects of practicing a new presentation, with an eye toward slide design, are the following 2 key points: (1) practice to ensure that you hit, each time through, the most important points (for example, the text guide posts you left yourself and the title of the slide); and (2) practice to ensure that as you conclude the end of one slide, it leads directly to the next slide. Slide transitions, what you say as you end one slide and begin the next, are important to keeping the flow of the "story." Practice is when I discover that the order of my presentation is poor or that I left myself too few guideposts to remember what was coming next. Additionally, during practice, the most frequent things I have to improve relate to Rule 2 (the slide takes too long to present, usually because I broke Rule 1, and I'm delivering too much information for one slide), Rule 4 (I have a nonessential detail on the slide), and Rule 5 (I forgot to give a key reference). The very best type of practice is in front of an audience (for example, your lab or peers), where, with fresh perspectives, they can help you identify places for improving slide content, design, and connections across the entirety of your talk.
Rule 10: Design to mitigate the impact of technical disasters
The real presentation almost never goes as we planned in our heads or during our practice. Maybe the speaker before you went over time and now you need to adjust. Maybe the computer the organizer is having you use won't show your video. Maybe your internet is poor on the day you are giving a virtual presentation at a conference. Technical problems are routinely part of the practice of sharing your work through presentations. Hence, you can design your slides to limit the impact certain kinds of technical disasters create and also prepare alternate approaches. Here are just a few examples of the preparation you can do that will take you a long way toward avoiding a complete fiasco:
Save your presentation as a PDF—if the version of Keynote or PowerPoint on a host computer cause issues, you still have a functional copy that has a higher guarantee of compatibility.
In using videos, create a backup slide with screen shots of key results. For example, if I have a video of cell migration, I'll be sure to have a copy of the start and end of the video, in case the video doesn't play. Even if the video worked, you can pause on this backup slide and take the time to highlight the key results in words if someone could not see or understand the video.
Avoid animations, such as figures or text that flash/fly-in/etc. Surveys suggest that no one likes movement in presentations [ 3 , 4 ]. There is likely a cognitive underpinning to the almost universal distaste of pointless animations that relates to the idea proposed by Kosslyn and colleagues that animations are salient perceptual units that captures direct attention [ 4 ]. Although perceptual salience can be used to draw attention to and improve retention of specific points, if you use this approach for unnecessary/unimportant things (like animation of your bullet point text, fly-ins of figures, etc.), then you will distract your audience from the important content. Finally, animations cause additional processing burdens for people with visual impairments [ 10 ] and create opportunities for technical disasters if the software on the host system is not compatible with your planned animation.
Conclusions
These rules are just a start in creating more engaging presentations that increase audience retention of your material. However, there are wonderful resources on continuing on the journey of becoming an amazing public speaker, which includes understanding the psychology and neuroscience behind human perception and learning. For example, as highlighted in Rule 7, David JP Phillips has a wonderful TEDx talk on the subject [ 5 ], and "PowerPoint presentation flaws and failures: A psychological analysis," by Kosslyn and colleagues is deeply detailed about a number of aspects of human cognition and presentation style [ 4 ]. There are many books on the topic, including the popular "Presentation Zen" by Garr Reynolds [ 11 ]. Finally, although briefly touched on here, the visualization of data is an entire topic of its own that is worth perfecting for both written and oral presentations of work, with fantastic resources like Edward Tufte's "The Visual Display of Quantitative Information" [ 12 ] or the article "Visualization of Biomedical Data" by O'Donoghue and colleagues [ 13 ].
Acknowledgments
I would like to thank the countless presenters, colleagues, students, and mentors from which I have learned a great deal from on effective presentations. Also, a thank you to the wonderful resources published by organizations on how to increase inclusivity. A special thanks to Dr. Jason Papin and Dr. Michael Guertin on early feedback of this editorial.
View Article
PubMed/NCBI
Google Scholar
3. Teaching VUC for Making Better PowerPoint Presentations. n.d. Available from: https://cft.vanderbilt.edu/guides-sub-pages/making-better-powerpoint-presentations/#baddeley .
8. Creating a dyslexia friendly workplace. Dyslexia friendly style guide. nd. Available from: https://www.bdadyslexia.org.uk/advice/employers/creating-a-dyslexia-friendly-workplace/dyslexia-friendly-style-guide .
9. Cravit R. How to Use Color Blind Friendly Palettes to Make Your Charts Accessible. 2019. Available from: https://venngage.com/blog/color-blind-friendly-palette/ .
10. Making your conference presentation more accessible to blind and partially sighted people. n.d. Available from: https://vocaleyes.co.uk/services/resources/guidelines-for-making-your-conference-presentation-more-accessible-to-blind-and-partially-sighted-people/ .
11. Reynolds G. Presentation Zen: Simple Ideas on Presentation Design and Delivery. 2nd ed. New Riders Pub; 2011.
12. Tufte ER. The Visual Display of Quantitative Information. 2nd ed. Graphics Press; 2001.