How to Address a Cover Letter to Human Resources
Cover Letters
')" data-event="social share" data-info="Pinterest" aria-label="Share on Pinterest">
')" data-event="social share" data-info="Reddit" aria-label="Share on Reddit">
')" data-event="social share" data-info="Flipboard" aria-label="Share on Flipboard">
How to Respond to an Interview Email
How to address a blind cover letter on a website, who to address a thank you letter to if you forget the interviewer's name.
How to Create a Resume for a Current Employer
How to Properly Format for an Interoffice Memo
It may seem like a simple enough matter, but addressing your cover letter to a specific individual can keep both the letter and your resume from ending up in the office recycling bin. Addressing an actual person is more likely to get your resume the attention it deserves, whereas a one-size-fits-all mentality will probably get you nowhere. If you don't know which department has the vacant position, start by applying to the company's human resources department.
Name of Interviewer
Address your cover letter to the human resources manager or another HR professional in the department. You may be able to get this information by visiting the company's website. You can also contact the company directly and request the name of the human resources person conducting the interviews for that particular position. Even if you are called back later for an interview with another department manager, interviewing first with the company's HR recruiter can get you in the door. Many companies count on their HR professionals to make hiring recommendations.
Salutation Format
The salutation follows the employer contact information in the cover letter header. Skip three lines between the company's contact information and the salutation. Include the name and title of the person to whom you are addressing the letter. Follow with "Human Resources Department" in the next line and then the company's full address. In the salutation, use "Dear" followed by the appropriate title and the person's last name. Avoid assuming a person's gender. If you are uncertain about the addressee's gender, use both the first and last name after the word "Dear" and omit the title. A cover letter is a form of business letter; therefore, use a colon after the salutation. Check to see that you have spelled the person's name correctly.
General Salutation
Sending a personalized cover letter is more likely to get the HR manager's attention. However, if a company doesn't list a contact person in the job posting and you are unable to get the name of the person hiring for that job, use a general salutation and address the cover letter "Dear Hiring Manager" or "Dear Employer." You may want to include the word "for" and then identify the position for which you are applying. Another option when you don't have a name is to exclude the salutation and start your cover letter with the first paragraph, although this may convey a lack of initiative. Making the effort to get the name of a contact person shows that you are motivated and resourceful.
Following the Salutation
Once you get past the salutation to writing the cover letter, briefly summarize your work experience and career accomplishments. Because HR recruiters generally read a cover letter in less than one minute, you can use bulleted points to make your letter easier to read. Otherwise, limit the body of the letter to three or four paragraphs. The content of the letter should provide two or three examples of your professional accomplishments that pertain to the position, listing your most notable achievements first. Tailor any information you provide to match the needs of the company to which you are applying. Use the job posting as a guide.
OWL Online Writing Lab at Purdue: to Whom Do I Address My Letter?
Quintessential Careers: Don't Make These 10 cover Letter Mistakes
Amber Keefer has more than 25 years of experience working in the fields of human services and health care administration. Writing professionally since 1997, she has written articles covering business and finance, health, fitness, parenting and senior living issues for both print and online publications. Keefer holds a B.A. from Bloomsburg University of Pennsylvania and an M.B.A. in health care management from Baker College.
Related Articles
How to address an envelope to a prospective employer, proper way to write a cover letter, how to address someone when seeking employment in a letter, how to do a resume cover letter that isn't addressed to a person, when to expect a reply after a job interview, email format for a follow-up resume, writing a cover letter for a general manager position, what is the proper address heading on a cover letter, how to address cover letters with multiple names, most popular.
1 How to Address an Envelope to a Prospective Employer
2 Proper Way to Write a Cover Letter
3 How to Address Someone When Seeking Employment in a Letter
4 How to Do a Resume Cover Letter That Isn't Addressed to a Person
How to open and close your cover letter
In a tight job market flooded with resumes and cover letters, it's a given that your documents and messages need to be error-free. So how else can you distinguish your communications? Appropriate openings and closings that convey professionalism and polish.
Use our tips below on how to start your cover letter with a proper greeting and sign off with a polished signature.
Cover letter openings
Write a formal greeting, such as Dear Ms. Alvis or Dear Mr. Yang. If you're unsure of the person's gender and can't find out, write the full name, as in Dear Chu Li or Dear Chris Beltran.
While it is increasingly common to see greetings without the "Dear" in business, it is less formal. When applying for a job, sometimes you want to start off formally, even though you may take a less formal tone in subsequent written exchanges.
If you're unfamiliar with someone's name, be sure you don't confuse the first name with the family name, which can easily happen in today's global business environment, depending in part on the languages you know. For example, the CEO of Lenovo is Yang Yuanqing. His surname is Yang and his first name is Yuanqing (in Mandarin, the family name is written first), so if you are addressing him, you would write Dear Mr. Yang and not Dear Mr. Yuanqing.
A final comment on people's names: Be sure to spell them correctly. That is one typo no recipient will miss.
What if you cannot track down a contact name for your cover email? Use a generic salutation, such as Dear Hiring Manager, Dear Recruiting Manager or Dear Human Resources Professional. (Avoid To Whom It May Concern; it is antiquated.) Another option is to write Greetings, which is somewhat informal but polite. You could also dispense with the opening greeting altogether and start with your first sentence, although some recipients might find that approach to be abrupt.
In all openings, be sure to capitalize the first letter of every noun and follow your greeting with punctuation. Use either a colon (Dear Mr. Yang:) or a comma (Dear Recruiting Manager,).
Cover letter closings
End your message with a formal closing, such as Sincerely, Regards or Best regards. If your closing contains more than one word, capitalize only the first word, as in Best regards or Sincerely yours. And be sure to put a comma after your closing. A common error in business communications is the omission of that comma.
Your full name goes on the next line. No need for the extra space that used to go on letters for the signature. Write your telephone number and email address on separate lines after your name. Although this contact information is on your resume (and your email address is on your email), including it with your cover message makes life easier for the recipient.
Now, about that resume
Believe it or not, hiring managers are not sadistic gatekeepers; they actually want you to be the solution to their problem. But a cover letter alone won't do it; you also need a resume that clearly demonstrates what you're skilled at and how you can make their company awesome. Could you use some help? Get a free resume evaluation today from the experts at Monster's Resume Writing Service . You'll get detailed feedback in two business days, including a review of your resume's appearance and content, and a prediction of a recruiter's first impression. Getting a new job is hardly an open-and-close proposition, but this is definitely one way you can make the process work better for you.
Most Helpful In Cover Letters
Nursing Cover Letter Example
By Martina Mascali, Monster Contributor
Graphic Designer Cover Letter Example
By Jennifer Verta, Monster Contributor
Sample Sales Cover Letter
Administrative assistant cover letter sample, how to write a police officer cover letter - with example.
Sample Human Resource Cover Letter
Create Cover Letter
Dear Hiring Manager,
Please accept this letter and attached resume for your consideration. I am highly interested in the Human Resources position that is advertised on Craigslist. A combination of factors including; a variety of managerial and administrative titles held in the past, extensive customer service experience and an innate sense of adapting to an independent or team oriented environment, leads me to believe that I would be a prime candidate for the position being offered.
The positions that compose my employment history and formal education have exposed me to many key facets of running and working in a healthy, prospering business environment. In return it has made me knowledgeable in areas, but not limited too, retention, hiring, performance management, operations, employee relations, quality customer service and management. Prime examples of titles held at The Lakewood Home Depot would validate the previous mentioned.
I am a conscientious employee, with an ability to communicate with both my co-workers and customers professionally, efficiently and with a great team oriented attitude. Thus, I will prove to be an asset to your company. I can assure you that my work experience will help me achieve all goals expected of me.
If you would like more information or would like to schedule an interview, please contact me at ( ). I can also be reached via E-mail at [email protected] Thank you for you time and consideration.
In addition to the Sample Human Resources Cover Letter, be sure to check out our Top Human Resources Resume Examples & Pro Writing Tips
More Human Resources Cover Letter Samples:
Entry Level Human Resources
Entry Level Recruiting and Employment
Free HR Generalist
HR Coordinator
HR Recruiter
Human Resources Manager
Organizational Development Manager
Professional Crew Trainer
Professional Employee
Advertisement
Skip to main content
Skip to primary sidebar
Skip to footer
Resume Genius
The World's Smartest Resume Builder
Home Cover Letter Examples Human Resources (HR) Cover Letter
Human Resources (HR) Cover Letter Example
April 20, 2021 | By the Resume Genius Team | Reviewed by Samuel Johns, CPRW
Not sure how to begin your cover letter? Follow our example below to learn what an ideal human resources cover letter should include.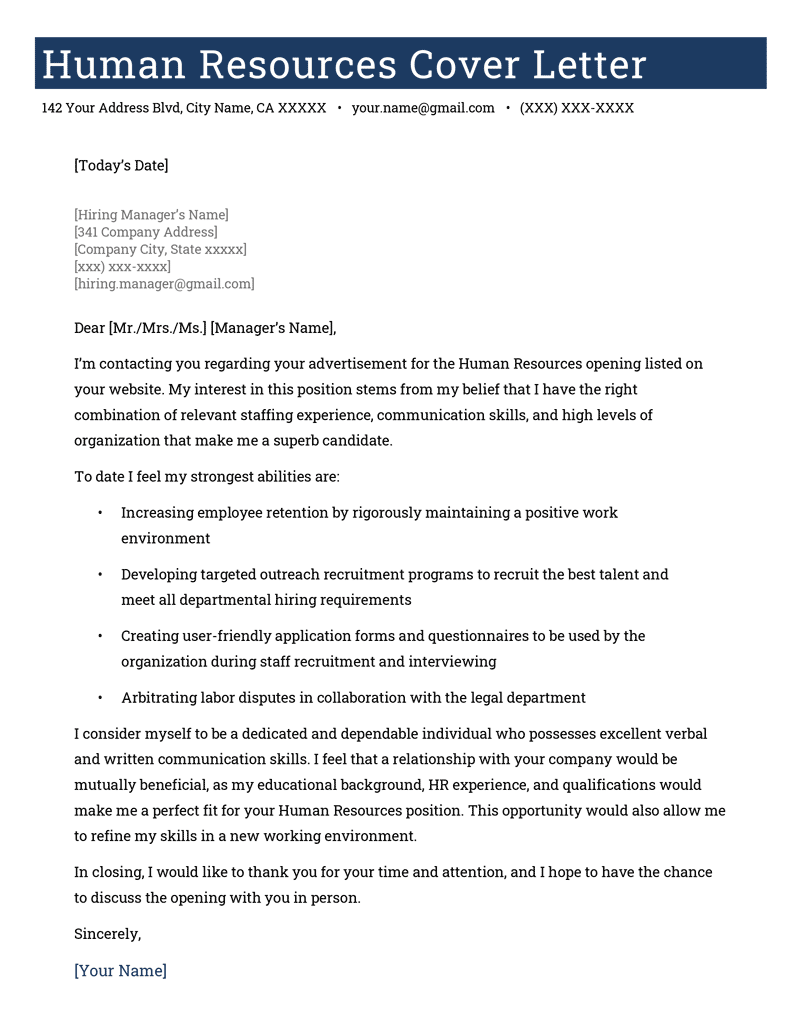 Don't like the look of this cover letter? Find a new design in our collection of free cover letter templates .
Other Samples Related to a Human Resources (HR) Cover Letter
Human Resources (HR) Resume
Office Manager Cover Letter
Office assistant cover letter, executive assistant cover letter, hr cover letter template (text format).
Pay attention to the formatting used on your cover letter to guarantee it's both readable and professional.
[Today's Date]
[341 Company Address]
Company City, State xxxxx
(xxx) xxx-xxxx
[[email protected]]
Dear Mr./Mrs./Ms. (Manager's Name),
I'm contacting you regarding your advertisement for the Human Resources opening listed on your website. My interest in this position stems from my belief that I have the right combination of relevant staffing experience, communication skills, and high levels of organization that make me a superb candidate.
To date I feel my strongest abilities are:
Increasing employee retention by rigorously maintaining a positive work environment
Developing targeted outreach recruitment programs to recruit the best talent and meet all departmental hiring requirements
Creating user-friendly application forms and questionnaires to be used by the organization during staff recruitment and interviewing.
Arbitrating labor disputes in collaboration with the legal department.
I consider myself to be a dedicated and dependable individual who possesses excellent verbal and written communication skills. I feel that a relationship with your company would be mutually beneficial, as my educational background, HR experience, and qualifications would make me a perfect fit for your Human Resources position, and would also allow me to refine my skills in a new working environment.
In closing, I would like to thank you for your time and attention, and I hope to have the chance to discuss the opening with you in person.
[Your Name]
Human Resources (HR) Cover Letter Writing Tips
Learning how to put together a cover letter for the specific job(s) you want will help you land more interviews.
You're probably familiar with the best practices to recruit talent, but do you need help showing off your own talents in a cover letter? Catch an HR recruiter's attention by presenting your HR skills in a well-written cover letter, and you won't be far from landing a spot on the other side of the hiring process.
Follow these three writing tips to write your own job-winning human resources (HR) cover letter:
1. Highlight your HR skills
An outstanding HR cover letter showcases HR experience, clerical knowledge, computer literacy, and most importantly, a passion for understanding a company's hiring objectives and improving its structural culture.
Because your duties can vary depending on your role within the department, focus on highlighting job-specific skills throughout your cover letter.
For example, if you're applying to be an HR representative, communication skills and attention to detail are essential for providing accurate information to employees and resolving any questions about a company's policies or benefits.
When discussing your HR background and work history in the cover letter body, include key HR technical skills to show employers you meet their basic requirements.
Here are important HR hard skills recruiters seek:
Data analysis
Applicant screening
Performance management
Clerical procedures (paperwork)
Employee relations
Employee onboarding
Background checks
Payroll ( Kronos Workforce Payroll )
Knowledge of company policies (employee benefits, compensation, and health regulations)
Accounting software ( Intuit QuickBooks and Sage 50 Accounting )
Human Resources Information System (HRIS)
In addition to proving you have the right skill-set, include a number of fundamental HR soft skills in your cover letter to show employers you're a strong candidate. Here are soft skills to complement your HR expertise:
Negotiation
Interpersonal skills
People skills
Active listening
Approachability
Critical thinking
Conflict management
Problem-solving skills
Collaboration
Here's a great example of how to mention these skills in your cover letter body:
My interest in this position stems from my belief that my combination of relevant staffing experience, communication skills, and high levels of organization make me a superb candidate.
You may also emphasize your hard and soft skills in bullet points like this:
To date, I feel my strongest abilities are: Increasing employee retention by rigorously maintaining a positive work environment Developing targeted outreach recruitment programs to recruit the best talent and meet all departmental hiring requirements Creating user-friendly application forms and questionnaires to be used by the organization during staff recruitment and interviewing Arbitrating labor disputes in collaboration with the legal department
2. Use the proper cover letter format
Because you work in HR, you're probably well aware of how competitive the job market is. To show employers you're capable of being on the other side of the hiring process, it's important to reflect a high level of professionalism with your cover letter. Use proper cover letter format to ensure your cover letter is neat, presentable, and optimized for easy readability.
Here's how to correctly format your HR cover letter:
Include a header with your full name, email address, and phone number
Choose a conventional cover letter font and set your font size at 10.5–12 points
Set your cover letter margins to 1"–1.5"
Sign off with a professional cover letter closing, such as "Best Regards," or "Sincerely,"
If you're applying to the job electronically, submit your job application in either PDF or DOCX format
3. Make sure your cover letter isn't too long (or too short)
As an HR professional, it only makes sense for you to consider your job application from an HR perspective. With countless job applications to screen through, recruiters will welcome a cover letter that isn't overly long — or short.
Avoid going into great detail with an essay-like cover letter, which may cause the hiring manager to lose interest before they finish reading through. However, a cover letter that's too short might give off the impression you didn't invest much time or thought into it.
To write a cover letter that appeals to employers, keep it straightforward and concise. The best cover letters are usually 250–400 words in length.
Here are ways to achieve the perfect cover letter length :
Include relevant information only. When hiring for an HR professional, recruiters seek people who can understand their recruitment goals and help them achieve their hiring objectives. To show them you're a perfect match, showcase job-specific skills and experience throughout your cover letter.
When detailing your HR background and work history, focus on your achievements rather than providing a job description
Use bullet points to list strong examples of your HR skills and achievements
Other Human Resources (HR) Cover Letters, Resumes, & CVs:
Cover letters:.
Recruiter Cover Letter
Entry Level HR Resume
HR Business Partner Resume
HR Coordinator Resume
HR Generalist Resume
Recruiter Resume
Click to rate this article
Related Articles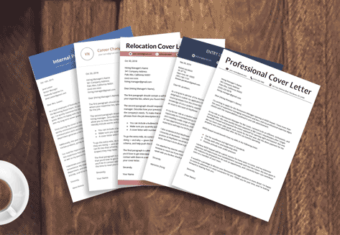 Cover Letter Examples for All Job Applications in 2023
February 2, 2023 | By Conrad Benz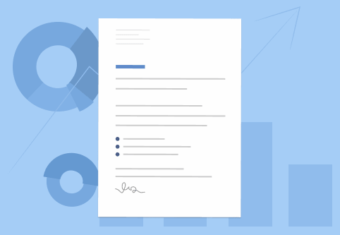 Cover Letter Statistics for 2023
January 12, 2023 | By Rebecca Tay, Ph.D.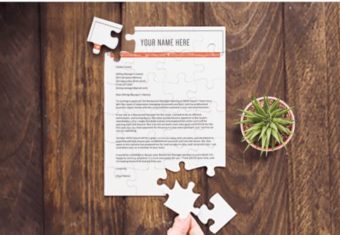 How to Write a Cover Letter for a Job
December 22, 2022 | By Ida Pettersson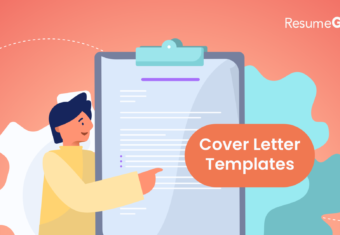 September 18, 2022 | By Pauline Delaney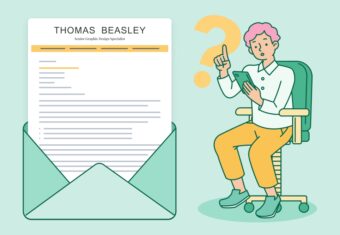 Are Cover Letters Necessary in 2023?
January 11, 2023 | By Corissa Peterson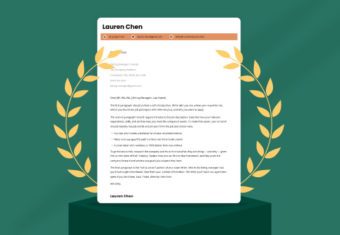 Best Cover Letter Examples of 2022 & Why They're So Good
May 18, 2022 | By Aaron Case, CPRW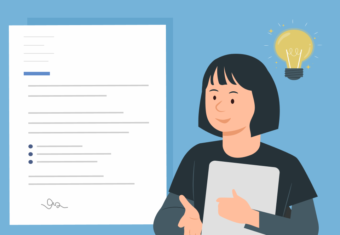 How to Write a Cover Letter With No Experience
July 26, 2022 | By Eva Chan, CPRW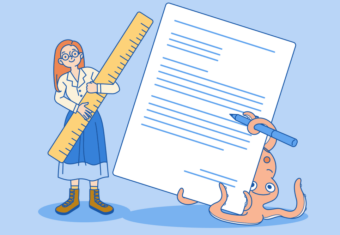 Cover Letter Format: How to Format Your Cover Letter in 2023
December 8, 2022 | By Emily Crowley
Resume Tools
Resume Builder
Resume Templates
Resume Examples
How to Make a Resume
Resume Format
Resume Summary Generator
Resume Help
Cover Letter Tools
Cover Letter Builder
Cover Letter Examples
How to Write a Cover Letter
Cover Letter Format
Cover Letter Help
What Is a CV?
How to Write a CV
CV Templates
CV Examples
Career Tools
Thank You Note Samples & Templates
Resignation Letter Samples
Letter of Recommendation Templates
Business Letter Formats
Career Advice
Forgot Password
Terms & Conditions
Privacy Policy
Accessibility
© 2023, Sonaga Tech Limited. All rights reserved
ResumeGenius.com is owned and operated by Sonaga Tech Limited, Hamilton, Zweigniederlassung Luzern with offices in Luzern Switzerland.
Human Resources (HR) Cover Letter Examples in 2023
On this page:
Downloadable Examples
Cover Letter Text Version
Cover Letter Tips from Experts
Create a professional resume in minutes for free.
Human resource specialists' employment is expected to increase by 7% between 2019 and 2029, leading to approximately 47,000 new jobs. Just because more jobs will be available doesn't mean you don't have to do everything in your power to get ahead of other job applicants. One way to stand out is to submit a strong cover letter.
For tips on improving your human resources cover letter, download one of the four templates below. We have cover letter templates for entry-level HR professionals as well as applicants with several years of experience. You'll also find tips for making sure your accomplishments are noted.
Downloadable Cover Letter Examples
Example #1 Entry-level
Example #2 Mid-career
Example #3 Senior-level
Human Resources (HR) Cover Letter Examples (Text Format)
Years of experience.
Entry-level Entry-level
Mid-career Mid-career
Senior-level Senior-level
Olivia Jones Human Resources | [email protected] | (123) 456-7890 | 555 Main St., Cleveland, OH 09876
January 25, 2021
Damon Smith Hiring Manager XYZ Corporation (987) 654-3210 [email protected]
Dear Mr. Smith,
At ABC Company, I trained a 50-member management team on interviewing techniques, teaching best practices through coaching sessions and group workshops, resulting in successful hiring decisions. I combined my organizational skills with excellent interpersonal abilities to become an employee leader in my company. I look forward to bringing that same work ethic to XYZ Corporation as a Human Resources Generalist.
With my two years of experience as a Human Resources Assistant, I have grown and developed my HR knowledge and abilities. I believe the position of Human Resources Generalist at XYZ Corporation will help further my growth in human resources.
Some of my previous successes include:
Identifying and implementing payroll software that cut company costs by $5,000 per month.
Coordinating a health fair to launch a new employee wellness program and raise awareness regarding employee health.
Assisted at revising new-hire orientation to include a warm welcome and provide critical company resources for onboarding employees.
I'd love to speak more with you about my previous successes and how I can make a positive contribution to your company. Please feel free to contact me with a meeting time that works well for you.
Best regards,
Olivia Jones
P.S. I'd also like to tell you how I effectively resolved conflicts between employees and insurance carriers.
Kate Miller Human Resource Officer | [email protected] | (134) 634-9789 | 234 Job St., Houston, TX 77022
February 9, 2021
Sally Peters Senior Hiring Manager The Big Company (934) 304-8264 [email protected]
Dear Ms. Sally Peters,
I am a Human Resource Management graduate with seven years of experience at The Medium Company. During my time at The Medium Company, I implemented a highly successful incentive program, which resulted in a 28% improvement in employee satisfaction. I believe this is a great example of my initiative and the benefits I could bring to The Big Company team.
The key factor that attracted me to the Human Resource Officer role at The Big Company is the firm's approach to employee well-being to improve staff retention. I believe that I could thrive in such a dedicated and high-performing environment.
If offered a role at The Big Company, I am confident that I will take your team's success rate to even greater heights. My previous accomplishments within the sector include:
A 45% reduction in company turnover rate as a result of the introduction of employee wellness and incentive programs.
30% speed increase in applicant processing time.
I am looking forward to discussing further how my unique skills and dedication to HR can help your team, and I am available for an interview at your convenience.
Best wishes,
Kate Miller
P.S. — I'd also love to discuss the events that led me to win an HR Excellence award!
John Smith Human Resource Manager |  [email protected]  | (1654) 739-9183 | 678 Location Rd., San Antonio, TX 78206
Julie Jefferson Senior Hiring Officer The People Company (346) 024-7536 [email protected]
Dear Ms. Jefferson,
In my current position, I implemented a new employee retention plan, which resulted in a 50% reduction in the total employee turnover rate within the company. The retention plan included an employee wellness program, additional staff benefits and an internal promotions program. I believe this is a great example of my success and demonstrates that I could be a great asset to The People Company's team.
With 12 years of experience in Human Resources and a degree in Human Resource Management, I was drawn to The People Company because of the firm's impressive employee retention rate and reputation for high-performing staff.
If I were to secure a role at The People Company, I assure you I will bring an even greater rate of success to the team. My previous accomplishments include:
Improved employee satisfaction by 28% via an incentive program.
Increased the speed of paperwork processing time by 30% in one year.
Established new application requirements to increase the quality of interviewees.
I would like to set up an interview to discuss further my capabilities, work experience and the benefits I can bring to The People Company team.
P.S. — I'd also like to tell you all about how I was shortlisted for an HR Excellence award!
Human Resources (HR) Cover Letter Checklist
Your human resources (HR) cover letter should have five elements:
1. Heading. Your letter's heading should include your contact information, the date, and the hiring manager's contact information. Make the header stand out by using a stylized template.
2. Salutation. If possible, use the hiring manager's name in the salutation: Dear Mr. or Ms. [Last Name]. When you don't know the recipient's name, use "Dear Hiring Manager."
3. Introduction. Use the introductory paragraph to introduce yourself and explain why you're interested in the job. Tailor this section for each specific employer or industry to avoid sounding vague.
4. Body paragraphs. The next two paragraphs should explain why you're qualified for the job. Describe your educational background, relevant skills, and work experience. To make it easier for the hiring manager to keep track of your qualifications, consider using a bulleted list instead of one large block of text.
5. Closing section. In your conclusion, ask the hiring manager to contact you for an interview. This is known as a call to action. To make a lasting impression, consider adding a postscript (P.S.) to highlight one additional achievement.
Introduction
The introduction to your cover letter is the place to let the hiring manager know why you're interested in the job. To do this effectively, choose one of your top accomplishments and incorporate it into your opening paragraph. Avoid choosing generic statements that could apply to almost any applicant, such as "Collaborated with colleagues to increase revenue." Instead, go with something quantifiable — something that can be measured. You want the hiring manager to understand exactly why you're interested in the job and why you're a strong candidate.
One of my greatest achievements as a human resource specialist was increasing my firm's retention rate without a corresponding increase in hiring and training costs. I'm committed to achieving the same results in the Recruiter II role at Creavey Plastics.
I'm qualified for the role of Recruiter II because I have five years of experience in the human resources field and understand current recruiting practices.
Body Paragraphs
Start off the body of your cover letter with a statement about why you admire the hiring organization and an explanation of why you want the specific position. Next, go through your resume and identify the achievements you want to include in your human resources (HR) cover letter.
Examples include relevant degrees, promotions, professional certifications, or completed projects. For each item, describe a positive outcome to demonstrate why you have what it takes to succeed in the new position. Make sure each achievement is relevant to the job opening and has a quantifiable outcome.
After 10 years of recruiting for a small manufacturing company, I'm drawn to Creavey's success in expanding into the European market and doubling its client base over a three-year period.
I'm looking forward to applying my 10 years of experience as a recruiter to the human resources department at Creavey Plastics. Some of my past accomplishments include:
Increasing my firm's 90-day retention rate from 17% to 26%, a significant achievement in a high-turnover industry
Reducing time to hire by 23%, preventing hiring managers from losing promising candidates due to a drawn-out hiring process
Implementing a referral program that increased the average number of applications received for each opening by 38%
Your advertisement states that you're looking for someone with at least five years of recruiting experience. I've been a recruiter for 10 years and want to work for Creavey Plastics. I'm currently responsible for the following:
Writing job descriptions and job advertisements
Scheduling interviews
Making offers to top candidates
Completing new-hire paperwork
Conducting orientation sessions for new employees
A strong closing gives you one more chance to make a good impression on the hiring manager. Instead of thanking the reader for his or her time, end with a call to action. Ask the hiring manager to contact you to schedule an interview.
To strengthen your closing, add a P.S. right below your signature. The P.S. should highlight one more achievement that you want the hiring manager to know about, drawing positive attention to your success as a human resources professional.
I would appreciate the opportunity to meet with you and discuss why my qualifications are an excellent match for the Recruiter II role at Creavey Plastics. Please contact me to schedule an interview at your earliest convenience.
Michael Talbot
P.S. I'd love the chance to tell you about the time I negotiated a discount on video-based training for new hires, saving my company more than $14,000 in a single year.
Thank you for your time and attention. I look forward to hearing back from you.
Other Resume & Cover Letter Examples
HR Resume Examples
Recruiter Cover Letter Examples
Recruiter Resume Examples
3 Human Resources (HR) Cover Letter Samples, Tips—2023
Human Resources Cover Letter
Human Resources Manager Cover Letter
Human Resources Director Cover Letter
Write a Human Resources Cover Letter
As an HR professional, you know how to make employees and the corporation happy, especially when you bring in new talent. But even though you know the ins and outs of the hiring process, getting hired yourself is tricky.
It's maddening to fill out hiring paperwork and assess other candidates' job skills all day only to head home to perfect an HR resume , cover letter, and application for yours truly.
We understand that getting hired isn't easy—even if you're familiar with the process. Our guide, complete with three HR cover letter examples, will walk you through how to write a cover letter that will land you an interview and, hopefully, your dream job.
Human Resources Cover Letter Example
USE THIS TEMPLATE
Microsoft Word
Google Docs
Block Format
Why this cover letter works
Find a way to link the company to you. Derek does this by demonstrating values both he and the employer share, like his belief that employee relationships are at the heart of HR.
You can tell a short story, laugh at the witty HR job ad , explain how you found the company, or state your enthusiasm for the high-impact position.
Human Resources Manager Cover Letter Example
Don't be afraid to use a narrative style in your cover letters when it's applicable, especially if you've had a good experience with the company.
Aidan starts his cover letter with a story about how he visited PLANTA and later states how he's looking forward to "enjoying some amazing vegan meals."
Remember what you've written in your body paragraphs when writing your conclusion and support your points. Don't overthink it.
Human Resources Director Cover Letter Example
In your cover letter, address what the company offers, such as amazing software or a killer hotel experience, and express your wish to experience more of what makes them unique.
If you decide to implement this technique, pay attention to tone and word choice. You never want to make it sound as if the company was poorly managing its employees, even if that was the case.
For example, Julian explains Cedar Garland's need for updated procedures for experienced employees and how The National Hotel needed modernized programs for payroll.
Build your human resources resume for a complete application
Before we dive into the specific ways you can write your cover letter, don't let writing your resume slip through the cracks. We make it simple with professional resume templates just like this one.
Human Resources Resume
Need a resume to pair with your human resources cover letter?
or download as PDF
Write a Winning Human Resources Cover Letter
Writing a stunning human resources cover letter is difficult, so let's break it down into three simple factors: research, details, and presentation.
Step 1: Research the organization and its needs
As an HR professional, you know that reading generic cover letters is exhausting and annoying. They fail to show initiative or explain how the candidate will help you once they get hired.
So, in your cover letter, show you care about the company and can help them reach its goals. But you'll only know what to write once you know what the business wants.
Start by reading the human resources job description to get a feel for their personality. Then scan their website to find their mission statement, vision, and goals.
Assure the employer that you can deliver the results they desire by addressing their unique concerns and applying your relevant qualifications.
Step 2: Share the details about one or two accomplishments
As you know, reading redundant paperwork is a complete snooze-fest. So, your human resources cover letter can't be a repeat of your resume, or the recruiter will be snoring before they hit the second paragraph.
Think of your cover letter as a presentation. Pick one to two of your accomplishments that echo the job description's requirements and give the full scope of those experiences. You could:
This example stays focused on one goal or talent (photography/videography). Although the candidate could have just focused on responsibilities, they focus instead on how their efforts helped the company.
Address your work and successes in revamping the onboarding process for seasonal hires
Share how you listened to employees and made lasting changes via surveys, check-ins, evaluations, etc.
Talk about how you decreased the employee turnover rate
Step 3: Convey the right tone and a clear message
Your cover letter should strike a balance between unique and professional, personal but not sentimental. Easier said than done, right?
Start by limiting your cover letter to one page . Then you can start modifying your message. Present a logical argument with enough ethos (credibility) and pathos (emotion) to sell anyone on your skills.
Then adjust your tone. Your cover letter can be funny, heartfelt, or candid—but moderation is key. Let the job description help you choose your content, your words, and how you phrase your message. Most of all, shoot for a tone that matches the company.
Present a logical argument with enough ethos (credibility) and pathos (emotion) to sell anyone on your skills.
Don't despair if this is difficult; next up is revision, where you can fix any errors and tweak the content. Now is also a perfect time to let someone else read your cover letter to recommend improvements.
Outlining Your Human Resources Cover Letter for Success
Starting any project with a blank slate is intimidating, so use this HR cover letter outline to get you started on the right foot!
How to start a human resources cover letter
Your contact info: Give employers a helping hand and provide your contact information right from the get-go. List your name, number, email, and physical address right at the top of your cover letter template.
Formatting : If you're using a block format, only include your physical address, and save your name for the signature.
Date: Even in a virtual letter, you should include a date. It makes your cover letter look more professional, and it gives the hiring manager a timeline for your application.
Just make sure the date on your cover letter reflects the day you submit it, especially if you re-work your cover letters based on previous submissions.
Formatting : Write out the full date, e.g., January 5, 2023.
Inside address: Your address isn't the only one that matters; also include the inside address, aka the employer's address. It should have the hiring manager or recruiter's name, their title, and the company's physical address. This shows the employer you've researched their company and know to whom you're speaking.
If the company doesn't list its address or has multiple locations, check sites like LinkedIn, Glassdoor, and the company's website (you can also check Google Maps).
Min Ju Ha, Director of Talent Acquisition 50 Eggs Hospitality Group 7350 Biscayne Blvd Miami, FL 33138
Formatting : Each part of the address should be on a new line. Double space between the inside address and greeting.
Greeting: A polite greeting is always in vogue, so start your human resources cover letter with a formal, yet personal, salutation. Use the tried-and-true "dear," followed by "Ms." or "Mr." and the hiring manager's last name to avoid ruffling feathers (some businesses don't appreciate casual introductions).
Finding the person in charge of hiring can be a pain, but people love to be addressed by name, so it's worth it to spend the time to make a great first impression. Worst case scenario, address either the whole HR team ("Dear HR Hiring Team") or the department head ("Dear HR Manager").
Formatting : After your greeting, you'll need either a comma or a colon; a colon is the preferred business option, but if the business is more casual, you can get away with a comma. Let the job description guide you.
How to write your human resources cover letter
Body: This is the hardest part to get right, but we have you covered. First, focus on cutting your letter down to three to four short paragraphs.
Within those paragraphs, express your enthusiasm for the job, your qualifications, and your desire for future discussion.
Opening paragraph: Remember the last time you read a book that started like, "I am writing to inform you of my purpose, which is to write a really good book?" Yeah, us neither. Yet, most people begin their cover letters with similar statements that are polite but boing, like this:
I read your job post on LinkedIn, and I am eager to apply. This human resources director position sounds like a perfect fit for my experience, and I know I can help your department reach its goals. My years of experience in human resources and management makes me an ideal candidate.
This information might not be wrong , but it's vague and generalized—and like 95% of other cover letters in the stack of applications. A good opening is unique and exciting while still being formal. It should address the company and express personality immediately, like this opener:
Central New Mexico Community College's core values of connection, compassion, and inspiration resonate with my values as a human resources professional. Your unique value-based approach has unsurprisingly made CNM one of the top 5 community colleges in the U.S. That, combined with your defined vision plans, inspired me to apply because my work would make a concrete difference for students and staff.
From the start, this candidate explains what they appreciate about the company and how they align with its beliefs and goals.
Paragraphs 2-3: These paragraphs should provide evidence for your qualifications and dig deep into your achievements; it's time to define your part of the project and how you turned it into a success.
However tempting, don't try to tackle a job's worth of success. Your letter will just sound cluttered and unfocused. Instead, focus on one accomplishment at a time, and provide plenty of details about that experience.
I also have experience solving complex employee relations issues. As the HR manager with Cygna Labs, positive mediation was roughly 50% of my role. I investigated complaints, ensured compliance with legal employment requirements, and developed new policies and procedures. By the end of my position, our retention rate had increased by 45%, our human capital return on investment had improved by 23%, and the number of promoter-level NPS scores had increased by 42%.
Although 50% of their role focused on other tasks, this candidate only mentioned mediation/resolution and their successes with such.
Closing paragraph: Don't quit while you're ahead—finish strong with a closing paragraph that summarizes your values, qualifications, and eagerness for an interview. This can sound like a lot, but rest assured, it can be done.
Start with a sentence summary of what you value based on the work experience you've described and how that adheres to the company's values. Next, describe what you hope to accomplish in the position. Lastly, thank the employer and reassure them of your willingness to talk further.
Just remember: you are an ideal candidate, but you shouldn't sound like this:
As you can see, I have done everything you require (and more) at my previous jobs, which makes me the perfect candidate for this position. I know I can handle all employee relations responsibilities and ensure complete compliance as I have done at every HR job so far. Please give me a call or email at your earliest convenience; I look forward to making your day at my interview. 
Even if all this was true, it's self-centered and doesn't address the company at all. Instead, remind the employer of what they stand to gain when they hire you. Further establish how your goals align with theirs and what you'll do for their HR department.
I strive to improve the lives of employees by implementing modern practices and offering practical solutions to common problems. As your HR director, I desire to develop new training programs, ensure compliance, and increase employee engagement/satisfaction. Thank you for considering me for this position, and I hope to experience your restaurants first-hand soon.
This candidate explains their competency and their goals without sounding brash. It's a delicate balance, but we know you can find it!
Formatting : Single space in your letter but double space between paragraphs.
Signature: All that's left is to sign off and say "thank you" if you didn't in the closing paragraph. Use a professional closer along with your name.
Derek Annais
Formatting : If you're presenting any hard copies of your human resources cover letter, quadruple space at the bottom to leave room to sign your name.
Enclosure(s): Many people don't know about this section, but it's important. It lists the other documents you're submitting, reminding employers there's more to come. It also helps them keep track of what you've included.
HR positions usually require a job application and a resume, but some also require a supplemental questionnaire or references. Carefully scan the job description and application to make sure you provide everything requested.
Enclosures: Resume Application
Formatting : Use the singular or plural form of "enclosure" depending on how many documents you're enclosing. Most of the time, it will be plural, but you should check it every time.
Is Your HR Resume on Par with Your Cover Letter?
Now that you've written your human resources cover letter, you'll likely want to hit "submit" immediately. But don't forget you still need to outline your resume and polish it to shine.
You have a great persuasive argument, aka your cover letter, but you still need a document that quantifies your work experience, aka your resume. When combined, they paint a glowing picture of your career.
Want to know how to make your HR resume just as impressive as your cover letter? A look at our  resume examples  will give you the boost you need, and you can even edit this HR resume directly. 
Human Resources Director Resume
Need a resume to pair with your human resources director cover letter?
If you've already started, try out our resume checker to get AI-powered advice to make your resume the best it can be.
Now go snag the dream job you've always wanted!
How to Write a Great HR Cover Letter
Members may download one copy of our sample forms and templates for your personal use within your organization. Please note that all such forms and policies should be reviewed by your legal counsel for compliance with applicable law, and should be modified to suit your organization's culture, industry, and practices. Neither members nor non-members may reproduce such samples in any other way (e.g., to republish in a book or use for a commercial purpose) without SHRM's permission. To request permission for specific items, click on the "reuse permissions" button on the page where you find the item.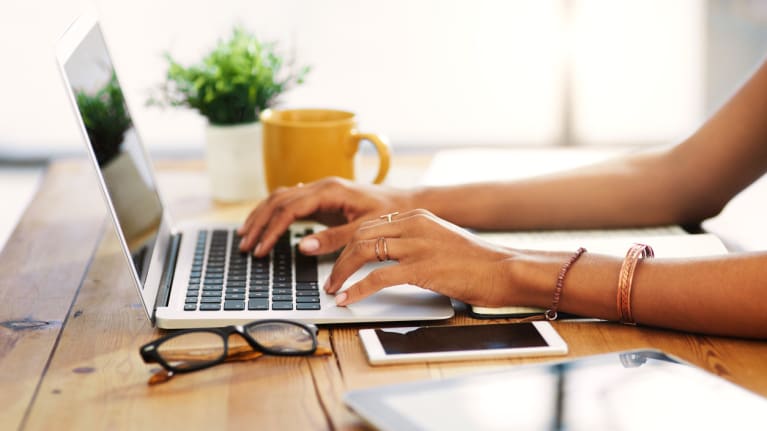 ​While you might read hundreds (or thousands) of cover letters as part of your HR job, it can be a challenge to write one of your own. Where do you begin? What should you include? How do you get someone to read it carefully? And probably the most important question: Do you still need one?
The answer is yes . A cover letter is still an important tool in an effective job search. The cover letter's job is to give the reader specific information tailored to the open position. It is also the perfect place to show passion for your career. You want to go above and beyond what's on your resume by giving a personal touch to your achievements and stories of success.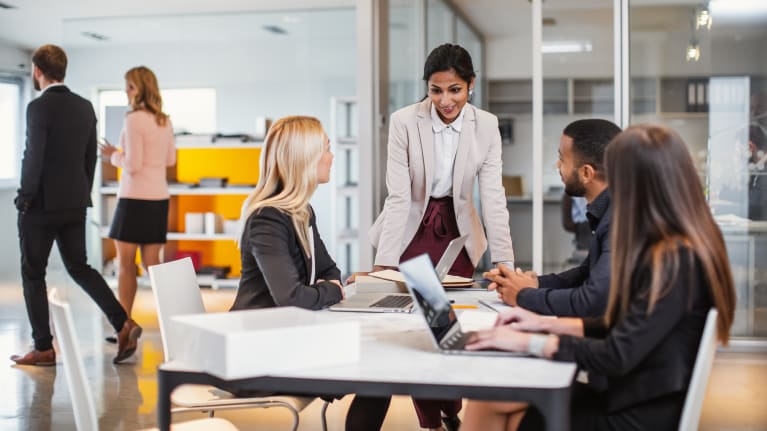 You're likely familiar with the basics of a cover letter. You should have a strong opening that highlights an accomplishment, talks about your excitement for the job or shares a networking connection. The body should showcase your most relevant stories of success and skills (using either paragraphs or bullet points), and your closing should thank the reader for their time. But a cover letter is also an opportunity to stand out by tailoring your message.
What follows is an overview of the various types of cover letters, how to decide which one you should use and how to best personalize your cover letter to capture your reader's attention.
Types of Cover Letters
Did you know there are many types of cover letters? You're likely familiar with the traditional cover letter that responds directly to a job posting, but there are actually several versions you might need to utilize in your job search. Some of the more common types include:
Job-Posting Reply Letters
Your "normal" cover letter. This cover letter is tailored to a specific job posting and company.   Key Tip: Focus on demonstrating why you are the best candidate for the role by showcasing specific skills and achievements tailored to the open position.
Cold-Call Letters
A letter used to reach out to a company or recruiter to explore potential opportunities. You're not responding to a particular job posting but instead introducing yourself to a company you'd like to work for.   Key Tip: A cold-call letter needs to grab the reader's attention. Consider a powerful first sentence highlighting your best result or answering a specific problem: "Does your organization need a proven diversity and inclusion expert with 20+ years of experience?"
Recruiter Letters
A recruiter letter is simply a letter sent to a recruiter or search firm. You'll use this kind of letter when you want to respond to job postings placed by a search firm or to explore potential roles the recruiter is trying to fill.
Key Tip: Similar to a traditional cover letter, you'll want to talk specifically about your best achievements related to the job you're targeting.
Networking Letters
This letter's purpose is exactly as it sounds: to network with a colleague, an acquaintance, a former manager and anyone else who can help your search.
Key Tip: Immediately let your contact know why you're reaching out and how they can help you. Are you seeking a recommendation? A new connection to get your foot in the door at a company? Keep the letter brief and to the point.
Should You Write an E-Note or Traditional Letter?
An e-note is simply a letter sent in the body of an e-mail rather than a stand-alone letter in a separate attachment. There's no need to let the recipient know you're enclosing a cover letter—just write it in the e-mail itself.
An e-note is shorter than a traditional cover letter attachment and doesn't have the normal heading (with your name, contact info and formatting that matches your resume). Both an e-note and a traditional cover letter should be customized to the job and focused on your achievements.
In most cases, an e-note is the best approach with just a few exceptions. If you're submitting your documents to a database or e-mailing a top executive (like a CEO or member of a board), you'll still want to use the traditional cover letter. If you're simply e-mailing your resume, use an e-note instead.
Key Tip: I recommend writing a traditional cover letter and then copying and pasting the body of the letter when you need to use an e-note (simply remove the format/heading). Then read through it to make sure it isn't too long for an e-mail.
Write Separate Cover Letters for Specific Jobs
There's no doubt that an effective cover letter needs to be written for individual jobs and companies. But how? Focus on your best achievements, relevant skills and something that the resume may not have: a personal touch!
Look through your resume for some of your best stories and proudest moments. Maybe you reduced the average time-to-hire by weeks or lowered the monthly health insurance premiums by 36 percent. Consider using these results within your cover letter by sharing the story in detail, with information on how you went above and beyond.
Also, consider showcasing your best skills, whether they are talent sourcing, creating job descriptions, preparing budgets, onboarding, benefits coordination, project management or any other HR-related function. Don't forget about leadership, mentoring and training—key skills for many HR positions. You can also share your relevant education, training, certifications, credentials and organizational activities, including being a member of the Society for Human Resource Management (SHRM).
Lastly, don't forget the human touch. Write about why you are passionate about what you do. Why do you love HR? What skills are you fantastic at? Why are you the perfect fit for this role? How can you help transform the organization's HR efforts?
The best piece of advice when writing a great cover letter is to tailor it to your goal . Think about your best, most relevant skills and achievements that you want to showcase. Then add a personal touch about why are you excited about this opportunity. Taking a few minutes to customize your cover letter will improve your chances of achieving your goal: to earn an interview.
DOWNLOAD A SAMPLE COVER LETTER
Laura Fontenot, ACRW, CPRW, is an award-winning expert resume writer who has helped thousands of clients excel in their job search for more than 15 years. She offers a complimentary resume review at www.masterworkresumes.com and at linkedin.com/in/laura-fontenot-acrw-cprw .
You have successfully saved this page as a bookmark.
Please confirm that you want to proceed with deleting bookmark.
You have successfully removed bookmark.
Delete canceled
Please log in as a SHRM member before saving bookmarks.
Your session has expired. Please log in as a SHRM member.
Please purchase a SHRM membership before saving bookmarks.
An error has occurred
Email A Friend
Shrm hr jobs, hire the best hr talent or advance your own career..
Most popular

Are you a department of one?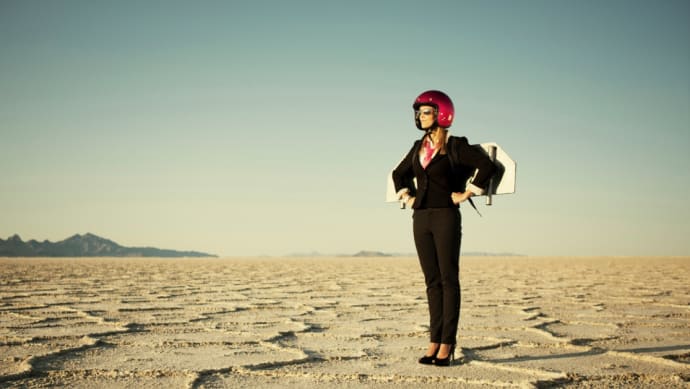 Expand your toolbox with the tools and techniques needed to fix your organization's unique needs.
You may also like
Job Description Manager
Student & emerging professional resources, ask hr: is it a problem if all of my workers are the same age, ask hr: should job applicants disclose criminal convictions, sponsor offers, hr daily newsletter, join the conversation.
Bylaws & Code of Ethics
SHRM Executive Network
SHRM Global
Linkage, Inc.
WORK AT SHRM
Career Opportunities
SHRM Foundation DONATE
WORK WITH SHRM
Speakers Bureau
Copyright & Permissions
Advertise with Us
Partner with Us
Find an HR Job
Privacy Policy
Your California Privacy Rights
Terms of Use
Accessibility
Page Information
Page Properties
HR Cover Letter Example
If you work in HR, you have likely read a lot of cover letters. Many HR professionals have had recruitment responsibilities at one time or another.  
However, you should be honest with yourself: Do you really appreciate the linguistic and psychological mechanics of writing a winning application letter to complement your resume? It is one thing recognizing a well-crafted cover letter, but when you want to land your next HR role, sitting down and writing one for yourself is another matter entirely. The human resources cover letter gives you the chance to highlight your personality and demonstrate your impact in a piece of free-form writing that is true to who you are.
This guide, alongside our HR-specific cover letter example, will:
Demonstrate the theory behind writing a human-first HR application letter.
Outline the elements of your cover letter format – the perfect blend for your career.
Delve into the essential psychology of how to weave a memorable HR career story.
Write an application letter that will impress even the most discerning of HR leaders.
You are probably wrestling with your cover letter alongside writing your resume, so why not also check out Resume.io's free resources for some additional inspiration? Our HR resume guides , templates and general resume writing guide are a great place to start.
But now let's explore how (and why) to write a perfectly dove-tailed HR application letter.
What does an HR (Human Resources) cover letter look like?
What is the primary purpose.
Many HR professionals find the process of writing their resume frustrating and limiting. The rigid nature of a resume dictates that they have to put their complex and subtle workplace interactions into convenient bite-sized boxes. There isn't much space for their personality.
A cover letter, on the other hand, can be lovingly tailored towards the specifics of why they would be an ideal choice for each specific position. While they might tailor their resume by 5-10% for each role, each application letter should be written from scratch. When you have 200-400 words at your disposal, you have the freedom to let your passion for the job run riot, outline your character, tell the stories of your past successes and show how you would fit snugly into their people agenda. 
Do some research on social media into the hiring manager and the culture of their company, understand what is important to them and put yourself into their shoes. Write the sort of cover letter that they would want to read. Remember that your cover letter will be read alongside your resume, so make sure that it complements the information rather than repeating it. Tug on the emotional heartstrings and write an application letter that will compel your next employer to press send on that email to invite you to the interview.
A great cover letter will always give you an incremental advantage. It might be the case that your company does not require applicants to include a cover letter, but never assume that this will be the case for other employers. Unless the application process specifically forbids the inclusion of a cover letter, give yourself an additional platform to showcase your people "fit." HR is one of the professions where "human" qualities are paramount, and there is no better place to demonstrate these qualities than in the application letter.
If you seek more inspiration, check out our Human Resources cover letter sample category or other related examples.
Recruiter cover letter example
HR assistant cover letter example
Consulting cover letter example
Office Administrator cover letter example
HR Manager cover letter example
Human Resources cover letter example
Secondary purpose
While highlighting your personal fit is the primary consideration of a cover letter, the opportunity to demonstrate your deep understanding of the role in question (and to convey the specifics of why you would be the perfect candidate) should not be missed.
Any cover letter should aim to finish off the punctuation of your resume with a solid "yes, I get what you need, hire me now" exclamation mark. Pick out the parts of the job description where you think that you will have a unique advantage over other candidates and include the sorts of details in the body of the letter that truly set you apart. There are many facets to an HR role, so only pick the aspects that are going to be most important to your future employer. It is like that most fiendish of open-ended interview questions: "So, tell me about yourself."
You know that you shouldn't tell them about how you like your coffee or what Netflix series you last binge-watched. You have to answer the hidden part to their question…. "Tell me something useful about yourself that will be uniquely relevant to me (in this case – the employer/company)." After conveying your personality, that is the secondary purpose of any application letter. Together with writing a laser-focused resume, in the game of job search marginal gains, making yourself uniquely relevant will give your application those extra few percentage points of advantage to move it to the top of the priority pile.
You need to walk into that interview room with your future employer wanting to hire you already. A great cover letter can go a long way towards making that happen.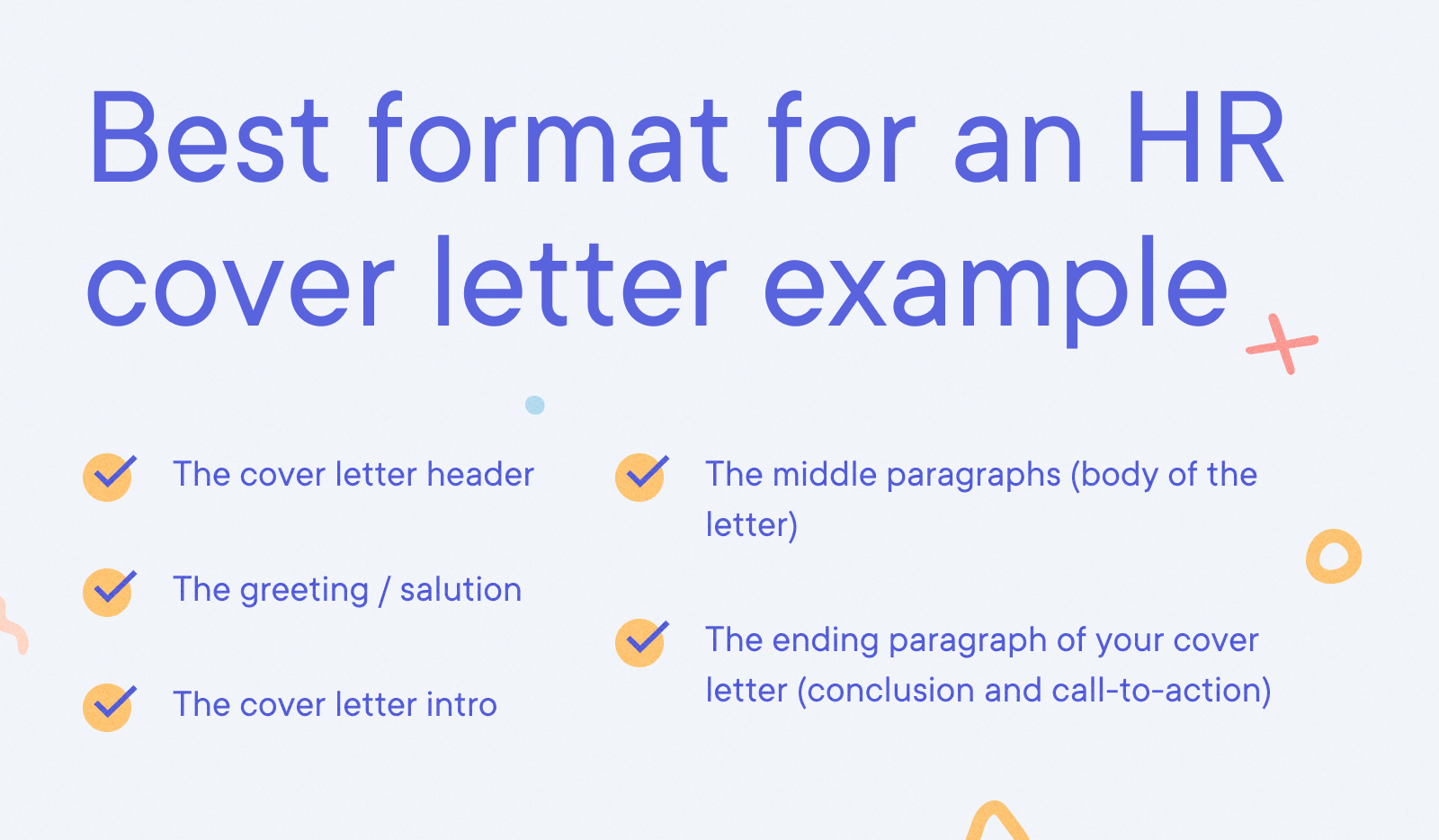 Best format for an HR cover letter example
While the content of your HR cover letter should be uniquely compelling, there are certain expected norms in the structure of your cover letter that it would be foolish to disregard. Make sure that you are on top of the latest industry thinking on the format and maintain a professional flow when you are composing your pitch.
Here are some core requirements:
The cover letter header
The greeting / salutation
The cover letter intro
The middle paragraphs (body of the letter)
The ending paragraph of your cover letter (conclusion and call-to-action)
For an in-depth look at writing each of these sections, as well as free example sentences  –  make sure to check out our overall guide on cover letters .
Hello Ms. Fournier, 
I would like to convey my genuine interest in being considered for the Human Resources Director position at the Jansen Group. I have had the pleasure of serving as an HR Administrator for the last several years for two of the busiest staffing firms in New York. I bring forth a wealth of experience and a unique passion for the Human Resources field, where I have found my strengths are most needed and best utilized. I am highly skilled in overseeing HR systems, handling employee relations, and ensuring compliance with all rules and regulations. 
My research tells me that the Jansen Group has earned the "Top Staffing Agency" award two times in the last six years. I am not surprised, as I am well aware of the reputation Jansen has for expending the time and effort to provide clients with the best quality services. 
Is there a time we can arrange to further discuss the value I can bring to the Jansen Group as a Human Resources Director? I hope to hear from you soon about this wonderful opportunity. 
Most sincerely, 
Daniel McCleary
Cover letter header
The innate practicality of the HR role should be reflected in the composition of your cover letter header section. Certain things just need to be done, and done correctly. There is a basic need to provide your contact / personal information. While online applications may be briefer, the header section in a document also provides an opportunity to create a visual "breathing space" before the reader dives into the detail. 
Just as we take a few milliseconds before we truly engage in a conversation, when we read a piece of text it is not uncommon to skim past the first few lines. Taking a few seconds to scan a letter header (and the physical space that it occupies) will mean that the reader of an application letter is really concentrating when they get to the good stuff. In reality, they will only really read it properly if they are interested in your application, but all the essentials need to be there. You don't want them emailing you to ask for your mobile number or phoning you to ask for your email. Make the process of hiring you as easy as possible.
The aim of this part: provide your basic details, put your name in your email address, provide a visual pause before the real reading begins.
Cover letter greeting
Those critical couple of words to greet your reader at the top of the cover letter can set the tone for how the rest of your letter is received. 
If you get it right, the reader will move on without a second glance, but if you get it wrong their dissonant thoughts might linger in an imperceptibly negative place for longer than you might wish. Subconsciously, they might be wondering why you couldn't greet them correctly. Just as someone might be called Dan but never Daniel, no one likes it when you get their name wrong.
Understand the culture of the hiring organization, and while "Dear Mr. / Mrs. Surname" will likely be the most prevalent option, "Hi First name" might sometimes be a better option to fit in with the team. Having said this, err on the side of being respectful. Investigate to whom you should be addressing the cover letter – show that you have done your research and understand the pros and cons of addressing it to the hiring manager or the internal recruitment contact. You might decide to address it to both parties, which is a valid approach. Our cover letter sample text uses "Dear Mr. Marshal." Notice it only has one "l." Always double-check the spelling of the person's name before you hit send. You don't want to start out with a faux pas.
Pause and ask yourself how your HR peers and colleagues would like to be greeted. Try to avoid the overly formal "To Whom It May Concern" if you possibly can. If you really aren't sure to whom your introduction letter should be addressed, try to choose a warmer combination of words and include the name of the company to make it a little more personal, for example; "Dear Resume.io team" Never underestimate the power of starting off any communication with someone's name.
The aim of this part : set the tone for a personal "conversation" by addressing the reader by name where possible; judge required formality by considering company culture.
Cover letter introduction
While it might seem impossible to condense your career into a two-page resume or a 400-word introduction letter, the thought of writing a powerful introductory paragraph (or just one sentence) is enough to send many of us into a cold sweat. 
In actual fact, many HR professionals will know exactly what they want to say. In a hugely demanding profession, it is their reason for getting up in the morning, what they are most proud of, and the reason why they want to be employed. That introduction, their essence, should flow easily onto the screen. Make sure that you project a combination of people-orientation, business smarts and organizational effectiveness.
Our cover letter example opens with a strong sentence showing that the applicant understands the company, what it needs and how he will proceed: "I will help your team to flourish during your global reorganization by focusing on people, process and profits."
The aim of this part: share your why, grab attention and make it a "wow" moment.
Cover Letter Body 
If the introduction awoke their interest, the main body of the letter should appeal to their reason and excite their emotions. Like any good story, you want the hiring manager to feel compelled to read it again to soak up the detail and see what subtleties they missed.
If you have thought enough about the role in question, you should be able to craft a narrative that shows how your skills and experience make you the perfect match. After your killer introduction, your professional achievements and qualities will drive the narrative. If you share a balance of soft and hard skills, quantifiable achievements and evidenced behaviors, they will want to read your resume that little bit more carefully.
It goes without saying that the body of any HR cover letter should contain its fair share of quantifiable achievements as well as softer descriptions of behavior. HR people make a difference to their employer's bottom line in so many ways, so don't be shy to share your personal impact on growth and profitability.
The aim of this part: Focus on those aspects of your career that matter most for the role in question, build a compelling case, make them want to linger over your resume.
As an HR professional, you know that bullet points make your job easier. Our cover letter sample gives you an idea how to use them in your application:
An interview at Binder would provide an opportunity to discuss my HR-highlights:
Shaped HR policy for the Mexico team, who were growing by 45% year-on-year.
Managed a redundancy and outplacement process for 630 employees.
Streamlined HR costs and processes, shaving 8% off the annual HR budget.
Cover letter conclusion and signature
Imagine that the conclusion of your cover letter is like the parting lines of a sales presentation to an audience that has yet to show any reaction to your pitch. Tread carefully. You can't be so arrogant to assume that your words will be well received, but you should be self-assured enough to be confident in your message. Let them know that you have done your homework and that you think that you will be able to do a good job for them.
Leave them with one last tantalizing thought about why they should hire you and then do what any good salesperson does – include a call to action. Tell them that you would make yourself available for an interview at any time, share a link to your blog if they want to find out more about you, or just let them know that you hope they enjoy your resume.
The aim of this part: finish on an upbeat note, be confident but not presumptuous, leave the hiring manager wanting to find out more.
Writing psychology – cover letter tools and strategies
There are certain must-have ideas / emotions to include in any HR introduction letter:
Cultural fit: a company's culture is driven by the personalities and behaviors of its HR team. Your cover letter will invariably convey an insight into how you go about your work – make sure that it aligns with how your future employer does things.
Judgment: HR professionals make countless decisions every day which invariably have repercussions for other people. Sound judgment and critical thinking skills are crucial to ensure that you have a positive impact.
Balance of feelings and logic: No one wants to make someone redundant, but sometimes the situation demands it. Sometimes the most unlikable person can be the best employee. In HR, short-term pain often means long-term gain. Sometimes you have to ignore your immediate feelings and let logic win the day.
Professional attitude: When you are dealing with people all the time, anything but an intensely professional approach is not good enough. In HR, you are the guardian and gatekeeper of careers and livelihoods.
Conveying the concept of likeability
HR professionals need people to talk to them, open up to them and be honest with them. They would never get under the bonnet of what is going on otherwise.
In order for other people to involve them in their problems, being approachable (some might also say likable) is important for many HR professionals. The typical image of the "HR dragon" who rules her domain with a fist of iron is long outdated. Likeability is in demand. The CEO of Likeable Local, Dave Kerpen, has long been preaching the importance of likeability in business for the past decade and while it is important to convey a sense of likeability in any job application, for a professional that works with other people every minute of the day likeability is a crucial factor.
But how do you convey likeability in an application letter? Keep your language warm but professional – no one wants to work with an HR robot. Show that you have empathy for your colleagues and that you prefer the carrot to the stick (unless the stick really is required). Demonstrate how you revel in developing those around you and take pride in helping others to grow. Let your employer know that you have a sympathetic ear and a big heart.
It is eminently possible to kindle a spark of likeability in your cover letter and while you will be able to go a lot further than that during your interviews, it is nonetheless important that you have a thread of humanity and likeability in your cover letter and resume.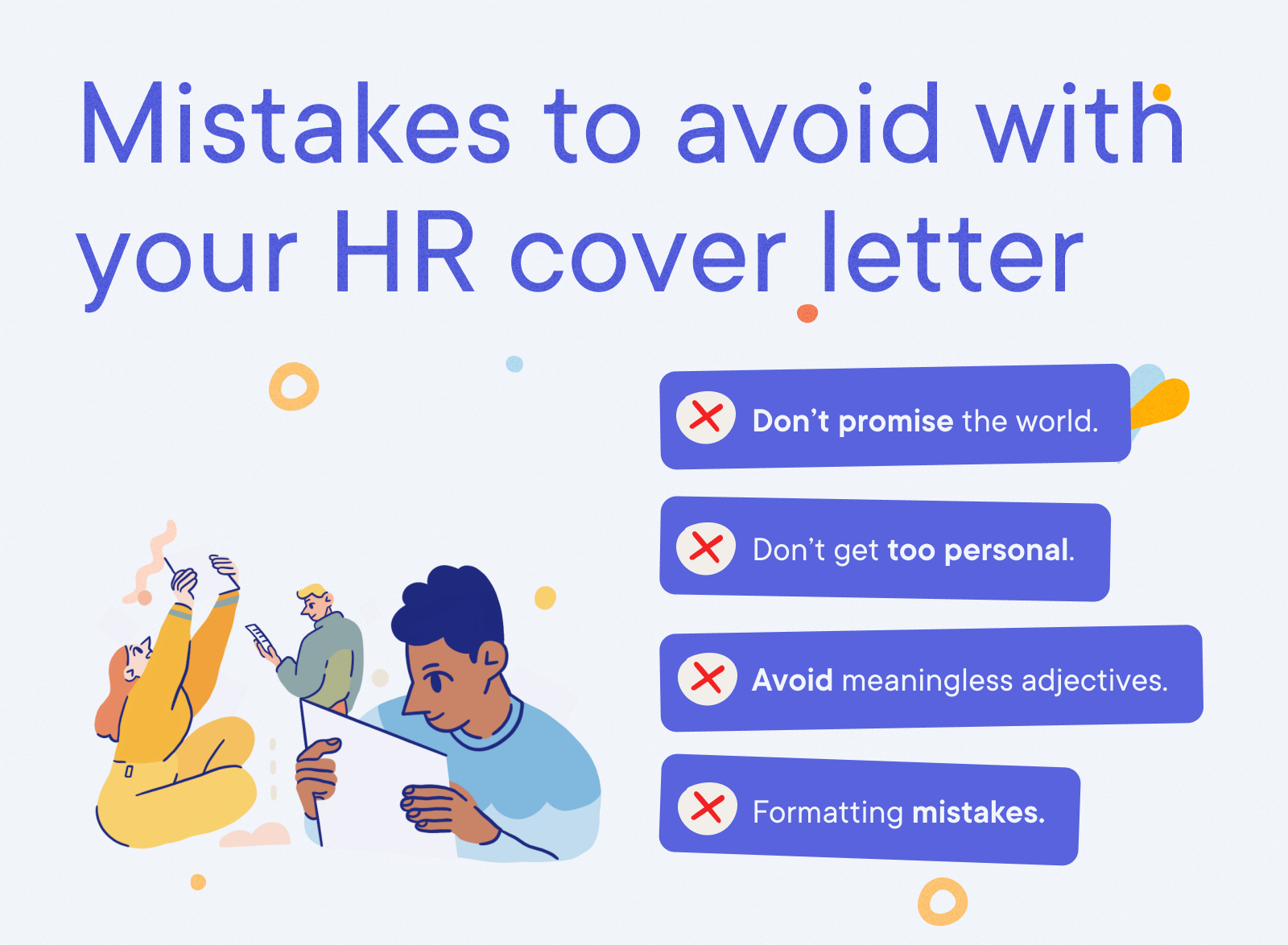 Mistakes to avoid with your HR cover letter
Some HR professionals might risk getting carried away with the content of their cover letter and slip into some common mistakes. For someone who should know better, this is unforgivable, so no apologies for sharing some of the more obvious things to avoid:
Don't promise the world. Employers don't always understand the nature of their issues themselves, so adopt an inquisitive tone of curiosity rather than an all-conquering "I am going to solve all your problems." Describe your past to give context but realize that your experience may not be their experience.
Don't get too personal. You likely don't know the hiring manager, so don't be overly personal in the tone of your letter. You might establish a cordial relationship  after a week or two, but to start with a professional "distance."
Avoid meaningless adjectives. With the limited real estate of a cover letter, going overboard on adjectives will make the reader think that you have nothing of substance to say. HR has a bad reputation as being fluffy and "nice," but you need to portray yourself as a people-oriented achiever. You can convey that with your stories – meaningless adjectives won't do the job.
Formatting mistakes. Attention to detail in HR is critical when you have the well-being of your people at stake. Make sure that your spelling has been checked, your grammar is on point and your fonts are consistent. If your summary is written professionally, that will reflect well on your candidacy.
Key takeaways
Make sure that your HR cover letter impresses even HR people. That is a tall order.
Complement the information in your resume with an emotional and likable story.
Show that you understand the role and demonstrate your fit with valid examples.
Demonstrate your professional judgment and balance of left-right-brained thinking.
Don't make the basic mistakes that you know HR people hate to read.
With resume.io, your cover letter can become a perfect foil for your resume . With this dual strategy, the job is as good as yours.
Free professionally designed templates