Tips on Paraphrasing
Have you simply changed a few words to synonyms? Try again. Being handy with a thesaurus is not enough to make the sentence yours.
Have you included exact sequences of words from the original? If so, make sure to put quotation marks around those phrases, or re-write until the entire paraphrase is your words.
Have you retained the meaning of the original? Changing the author's meaning is not plagiarism, but academic honesty requires you to represent other's work accurately in your writing.
1. Jody Baumgartner and Jonathan S. Morris, " The Daily Show Effect: Candidate Evaluations, Efficacy, and American Youth," American Politics Research 34, no. 3 (2006): 362.
Baumgartner, Jody and Jonathan S. Morris. " The Daily Show Effect: Candidate Evaluations, Efficacy, and American Youth." American Politics Research 34, no. 3 (2006): 341-367.
Help and Support
Referencing Guides
Chicago - Referencing Guide
Citation Methods
Chicago Style
Citing in the Text
Citation Examples
Citing Electronic Documents
Citing Images
Citing Personal Communications
Citing Secondary Sources
Assignments
A-V Materials
Book Chapters
Conference Papers
Electronic Documents
Internet Documents
Journal Articles
Legal Materials
Newspaper Articles
Readers/Study Guides
Social Media
All Examples
Sample Reference List
Abbreviations
4 Easy Steps
Referencing Terms
More Information ...
There are four common methods of referring to a source document in the text of an essay, thesis or assignment. These methods are direct quotation from another source, paraphasing or summarising material, and citing the whole of a source document. In academic writing, most of your essay or assignment should be phrased in your own words and the overuse of direct quotation should be avoided.
Short quotes
• Quotations match a small section of the source document word for word and must be attributed to the original author and enclosed within quotation marks. When quoting, the relevant page number(s) must be given:
Larsen (1991, 245) stated that "many of the facts in this case are incorrect".
• If information is left out, three dots ... must be used to show where the missing information goes:
As Ballard and Clanchy (1988, 14) have argued, "Learning within the university is a process of gradual socialization into a distinctive culture of knowledge, and … literacy must be seen in terms of the functions to which language is put in that culture".
Longer quotes
• In general, avoid using too many long quotes and remember to introduce or integrate quotations smoothly into the rest of your assignment.
• You may choose to indent a larger block of quoted text. Such blocks of quoted texts usually consist of more than one paragraph or more than 100 words.
• Blocks of quoted text should be indented from the left margin only, single spaced and may be one point smaller than the standard font size:
Wider applications are increasingly being found for many drugs such as invermectin. For example, Crump (2006, 53) confirms that:
Ivermectin - already used extensively in animal health and in eliminating onchocerciasis and lymphatic filariasis, two of the most disfiguring and deleterious human diseases - is now being used commercially for the treatment of strongyloidiasis, mites and scabies.
Quotations within quotations
• Use a single quotation mark to indicate previously quoted material within your quotation.
Short Quotation:
She stated, "The 'placebo effect' ... disappeared when behaviors were studied in this manner" (Miele 1993, 276), but she did not clarify which behaviors were studied.
Miele (1993) found that "the 'placebo effect', which had been verified in previous studies, disappeared when behaviors were studied in this manner" (276).
Longer Quotation:
Miele (1993) found the following:
The "placebo effect", which had been verified in previous studies, disappeared when behaviors were studied in this manner. Furthermore, the behaviours were never exhibited again, even when reel [ sic ] drugs were administered. Earlier studies (eg. Abdullah, 1984; Fox, 1979) were clearly premature in attributing the results to a placebo effect (276).
Note: Because the original source (Miele, 1999) used quotation marks around the term "placebo effect", this phrase will be given single quotation marks within a short quotation which is marked by double quotation marks. For block quotes, however, the passage is reproduced as in the original, including misspelling, such as "reel". the use of sic indicates to the reader that this is exactly what the author wrote and that you are not misquoting.
Paraphrasing and Summarising
• Both paraphrasing and summarising involve putting information from source material into your own words .
• When paraphrasing, do not add your own opinion or use the original wording. The purpose of paraphrasing is to express the ideas of others in your own words or phrasing so that it flows better with your own writing. You generally need to change both the sentence structure and the expression, using synonyms or alternative expressions. Paraphrased material may be shorter than the original passage, taking a larger section of the source and condensing it slightly. When paraphrasing, you must cite the original source. Page numbers should be given, in order to assist in locating the relevant passages within the source material, unless you are referring to the ideas of a whole work in general (see example below).
• Summarising also involves putting the main idea(s) into your own words, including only the main point(s). Summaries are significantly shorter than the original and take a broad overview of the source material. Once again, it is necessary to cite the original source. Page numbers should be given when summarising.
• The following are examples of how to appropriately paraphrase and summarise to avoid plagiarism:
Paraphrasing Original - "Named for James Brady, the White House press secretary who was shot and wounded by John Hinckley Jr. during the attempted assassination of President Ronald Reagan in March 1981, the Brady Bill establishes a national waiting period and background check for the purchase of a handgun" (Bender 1995, 137).
Paraphrase - Bender (1995) explains that the introduction of a waiting period and a background check for people buying handguns in the US, is due to the Brady Bill. The bill was named after White House aide James Brady, who was wounded during an assassination attempt on President Reagan (137).
Summarising Original - "At a typical football match we are likely to see players committing deliberate fouls, often behind the referee's back. They might try to take a throw-in or a free kick from an incorrect but more advantageous positions in defiance of the clearly stated rules of the game. They sometimes challenge the rulings of the referee or linesmen in an offensive way which often deserves exemplary punishment or even sending off. No wonder spectators fight amongst themselves, damage stadiums, or take the law into their own hands by invading the pitch in the hope of affecting the outcome of the match" (Mantex 1999, 1-2).
Summary - Unsportsmanlike behaviour by footballers may inspire hooliganism among spectators (Mantex 1999, 1-2).
In this example, a longer paragraph of approximately 100 words is reduced to a short sentence of nine words.
Citing the whole of a document
• Sometimes it may be necessary to give a general reference to the whole of a source document. This method of referencing is used least often:
Sternberg (2006) explores the basics of cognitive psychology through its coverage of cognitive neuroscience, attention and consciousness, perception, memory, knowledge representation, language, problem solving and creativity, decision making and reasoning, cognitive development, and intelligence.
In Text Citation
<< Previous: Citing in the Text
Next: Citation Examples >>
Last Updated: Mar 6, 2023 12:44 PM
URL: https://libguides.murdoch.edu.au/Chicago
AI Content Shield
AI KW Research
AI Assistant
SEO Optimizer
AI KW Clustering
SEO Rocket Program
Help Center
1-1 INK Demo
Content Resources
Join Discord
Facebook Group
Press Center
Affiliate partners
A Quick Guide to Citing a Paraphrase in Chicago Style
Table of contents.
Writing an essay using the Chicago style? Chicago style is well-known in academic circles because of its use of footnotes instead of in-text citation, as you would do in MLA.
Ensure your text is unique. Let INK paraphrase it for you.
Need more AI Words? Go UNLIMITED with our best offers
Unleash INK's full AI generation power with the INK Editor Web . Ask INK to write anything and start creating more engaging content.
Choose a tone of voice or generate AI text in French, Spanish, and other languages with Hey INK's advanced features. Click here to try .
Just as you do with direct quotations, you have to cite paragraphs you have paraphrased. But how do you go around doing that? Is it the same as citing a quote, or is there a different format for paraphrased content?
In this article, we will take an in-depth look at the topic of citing a paraphrase in Chicago style the best we can. Even if you are familiar with the Chicago style, you should stick around — it never hurts to rehash some rules!
What is Paraphrasing?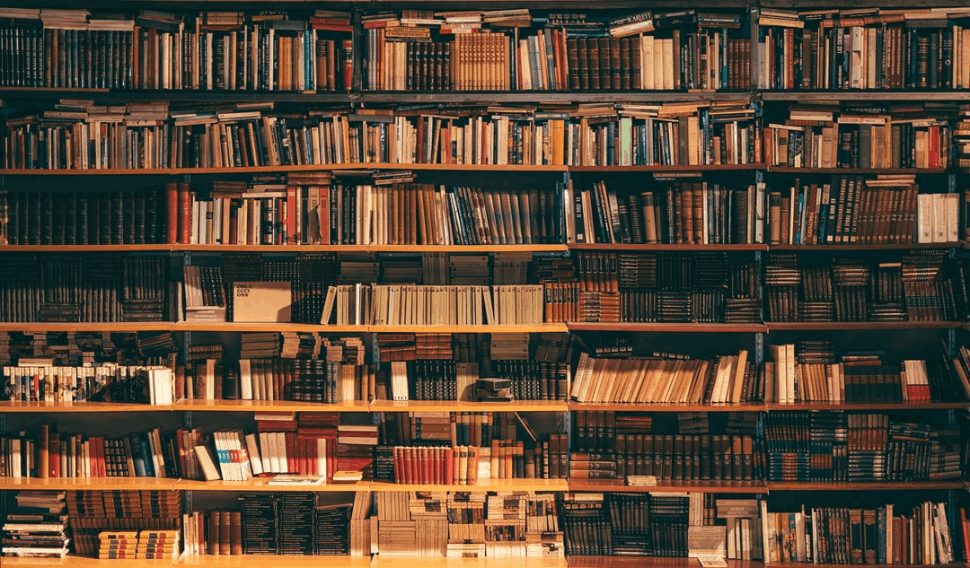 Paraphrasing refers to putting someone else's ideas into your own words . Paraphrasing a source requires changing the original meaning while maintaining the original meaning.
A paraphrase rewrites the original text in its own way. Paraphrases have to use unique words, something you come up with that is different from the original. This is why, unlike when using quotations, paraphrasing doesn't require quotation marks. Because whilst the idea isn't yours, the way you phrase that idea is unique to you.
Paraphrasing is an alternative to quoting — copying and pasting the exact same words from another source. It's usually better to paraphrase instead of the quote in academic writing. You will feel more familiar with the source, read more smoothly, and keep your own voice front and center.
Why Should I Cite When I Am Paraphrasing?
You always need to cite sources, whether you quote or paraphrase them. Whether this is a scholarly article, a website, or some other document, you must always refer to it.
You might be thinking, "why, I wrote this paragraph myself!" And technically, you are right. However, that doesn't mean you came up with the idea yourself. You have to give credit where it's due and avoid plagiarism when paraphrasing, and cite the original article you paraphrased from.
How to Paraphrase Correctly?
As you write a paper or essay, you must describe the results of your research in your own words. The act of copying another author's paper or using an idea from a source without citing the author is called plagiarism.
Paraphrasing can be tricky. It is important not to copy the original author's style or wording . Even when you cited your source, such borrowing could be considered plagiarism. Paraphrases should sound like your work, using vocabulary and sentence structures that your readers would recognize as your work.
When considering the source's main points, make sure you aren't plagiarizing unintentionally. Prepare your paraphrase without looking at the original.
Citing a Paraphrase in Chicago Style
In Chicago style, you can use either footnote or in-text parenthetical citation. Which style you should be using is written by your teacher in your assignment notes.
Unlike MLA, since you are using footnotes, you can have longer, more detailed citations for the source you are using.
Let's look at an example:
The streets of Manchester used to have cobblestones, but recently it was converted to asphalt.
Brown, Gordon, Manchester Times (Manchester, St. George's Press, 2015), 35
You can use also use parenthetical citations if you want. But it will have to be shorter to not disrupt the flow of your sentence:
The streets of Manchester used to have cobblestones, but recently it was converted to asphalt (Brown 2015, 35).
Quite simply, paraphrasing means borrowing the main idea of another author's work and re-presenting it in a new context .
Often an author will present a point in such a way that it's not as effective as it could be. As a writer, you'll want to use this opportunity to add your own spin to the original ideas.
To cite a paraphrase means to acknowledge another author's text and give credit for writing it.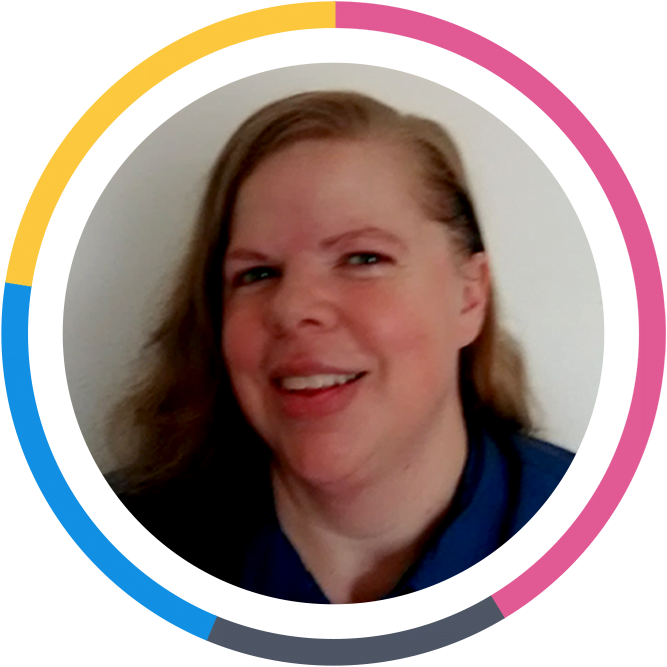 Pam is an expert grammarian with years of experience teaching English, writing and ESL Grammar courses at the university level. She is enamored with all things language and fascinated with how we use words to shape our world.
Explore All Paraphrasing Tool Articles
Advanced & effective paraphrase simplify tool.
The paraphrase simplify tool is designed to paraphrase and simplify your text effectively. This tool can be used for in-depth…
What Is a Paraphrase Citation?
When you paraphrase, many people think you don't have to give a citation. Understand that because you have used someone's…
Paraphrasing Vs Summarizing: What's the Difference?
Paraphrasing and summarizing are two similar activities, but they are not the same. To understand the difference between paraphrasing vs…
The Best Paraphrase Tools: A Review
When it comes to paraphrase tools, there are so many to choose. This is why we decided some paraphrase tool…
The Best Paraphrasing Hacks From Students Themselves
Did you have a tough concept that you had a lot of trouble understanding? Paraphrasing helps with that. But it…
What are the Best Paraphrasing Tool to Download
Paraphrasing is the process of rewriting or rephrase a sentence without changing its meaning. A paraphrasing tool allows you to…
Chicago Citation Guide
Elements of Citation
Citing Different Types of Sources
Paraphrasing
In-text citations.
Example Bibliography
Example Foot Notes
Workshop Links and Files, Fall 2022
When quoting directly from a source in your text, the quotation should be surrounded by quotation marks if the quote is short .
If the quote is more than five lines long , the quote should be set in block quotation form. See the video below to learn how to set up a block quote.
Paraphrasing is simply taking the information that you read and putting it in your own words. If you use information from a source and word it exactly the same or nearly the same as the author of that work, you have committed plagerism.
Taking information you have read from a source and putting it into your own words.
It is best to paraphrase your information as much as you can so that your paper is in your own words. Too many direct quotes disrupts the flow of your paper and is distracting. Also, by being able to put the information in your own words, shows that you have grasped the information from the original source.
Even when you paraphrase information, you still need to cite where that information came from. Failing to do so still constitutes plagiarism.
"Three years earlier, an anti-suffrage illustration predicted what was to come if women became voters. Employing the tried and true technique of portraying women voters as masculine, cartoonist C.W. Gustin played to the anxieties of those who feared a reversal of traditional gender roles. Gustin's illustration, "Election Day!," featured a severe, dour-looking woman, wearing masculine clothing, including spectacles, a tie, and a bowler, who had abandoned the sanctity of the home presumably to enter the public sphere. Her milquetoast husband, drawn smaller in scale, is left behind to tend two screaming infants." [1]
Cartoonist C.W. Gustin portrayed women voters as masculine to play on the anxieties of those who feared a reversal of traditional gender roles. In his illustration "Election Day!," a woman is featured wearing masculine clothing.
Simply changing the order of the words or just changing a few words is not paraphrasing, but plagiarism.
Suffragist were often robbed of their femininity in their portrayals in political cartoons. One such example is found in C.W. Gustin's illustration "Election Day!" where the female subject is assigned masculine features, clothing and actions.
Here, the idea of the author remains, but has been put into the own words of the writer.
[1] Ann Marie Nicolosi, ""the Most Beautiful Suffragette: Inez Milholland and the Political Currency of Beauty," The Journal of the Gilded Age and Progressive Era 6, 3 (2007): 286–309. http://www.jstor.org/stable/25144485.
Paraphrase; Write it in Your Own Words Links to Purdue Online Writing Lab's guide to paraphrasing.
In Chicago, in-text citations may be added at the bottom of the page in footnotes, or at the end of the paper in endnotes. The video below shows how to add endnotes. To use footnote style citations, the concept is the same, only select "insert footnote" instead of "endnote." You may also quickly add a footnote by placing your cursor where you want the footnote inserted in your paper and holding down Ctrl+Alt+F.
<< Previous: Citing Different Types of Sources
Next: Example Bibliography >>
Last Updated: Feb 20, 2023 3:39 PM
URL: https://kwlibguides.lonestar.edu/Chicago
Paraphrasing and Quotation in Chicago Format
By andy xavier.
When you write a paper or an essay, you are expected to write the results of your research in your own words. That is why copying another author's paper or, at the very least, using an idea from a source without citing the author is termed plagiarism. Plagiarism is a major form of academic dishonesty that attracts severe punishment and humiliation.
However, you can use the ideas from a source without plagiarizing either by paraphrasing or quoting. Paraphrasing is the method of using the idea in a source material without using the text in the source the way it was written. Also, paraphrasing is the author's rendition of the text in a source material that is presented in a new form while still expressing the same idea.
Quotation, unlike paraphrasing, is copying the exact text of source material and including it in your work with the inclusion of a quotation mark to show the words are not yours.
To avoid plagiarism , you need to give credit to the author or creator of the original idea anytime you use them either by paraphrasing or by quotation. The method of paraphrasing or quoting a source is dependent on the writing format you are using for your paper or essay.
This article illustrates how paraphrasing and quotation can be done successfully in Chicago format.
Quotation in Chicago Format
Short Quotation
When you are taking a text from a source that is less than 100 words, you are expected to incorporate the text in your paragraph with the inclusion of quotation marks. The citation for the quotation should come after or before the quotation mark in parenthesis. The page number where the text was taken should be included in the citation.
For example
Johnson (2005, 154) stated that "Morning routines are one of the defining factors that predict if a person will have a great day."
If there is any information being left out, three dots (…) must be used to indicate that there is missing information.
Alexander (1999, 201) argued that "having or creating a morning routine is not focused on who can achieve or check off the most boxes……. but it is about making sure you start your day with peace".
Longer quotation
When you have to use a text from a source that is more than 100 words, you are expected to incorporate the text in a new paragraph. Plus, the text should be writing as a free-standing block of text. Also, the text should be indented by one-half inch to the right, and the text should be written in double space. The citation with page number should be placed at the end of the paragraph after the punctuation.
Internet ethics is a subset of computer ethics; it is a relatively young discipline that has now become one of the most important branches of ethics as a philosophical field. In the early 1980s, ethical issues in computing became one of the important issues of philosophers, computer scientists, and scholars (James and John, 2009, 312).
Paraphrasing in Chicago Format
Paraphrasing entails rephrasing the idea in the source material in your own words. Paraphrasing still requires that you cite the original source. When paraphrasing, you are not expected to include your own idea in the text. The idea behind paraphrasing is to express ideas in your own words so it can flow better with your writing.
When paraphrasing, you are expected to change the sentence structure and expression using alternative expression and synonyms. When citing the source for a paraphrased sentence in Chicago style, the page number of the original text should be included.
Akbulut et al. (2008) identified the several types of academic dishonesty behavior that can be linked to internet usage, and these behaviors include plagiarism, fraudulence, and many more. (213)
You may also want to read Paraphrasing and Quotation in MLA Format!
Leave a Comment Cancel reply
Save my name, email, and website in this browser for the next time I comment.
Related Posts
Step-by-Step Instructions for Writing an Abstract in Chicago Format
June 6, 2021
Chicago Table of Contents: How to Create One
Using Abbreviations in Chicago Format – A Clear Guide
May 5, 2020
Numbers in Chicago Format
A Comprehensive Guide to Chicago Reference Page
Terms of Use
Privacy Policy
The Chicago Manual of Style Guide: Welcome
Books & Single Printed Works
Scholarly Journal Articles
Magazines and Newspapers
Reference Works
Conference Papers, Interviews, & Personal Communications
Digital Sources
Blackboard Content / Lecture Notes
Quoting and Paraphrasing
Author-Date vs. Notes and Bibliography
References List / Bibliography
Chicago Manual of Style
Citation isn't just about doing the right thing, it's about making your writing stronger and improving the quality of all research performed.
Here's three good reasons why we cite:
Giving credit. The idea is fairly straightforward: great writing of all types is built at least in part on the work of others. We honor and acknowledge the ideas that give birth to our own.
Strengthening our position . A large percentage of writing is persuasive in nature. Citing authoritative sources helps to support our key ideas and arguments. By attributing original works, we place our own ideas in a broader, ever-expanding context.
Showing diligence . Without citation, every word, fact, and idea is attributed to you by default. If some of that information turns out to be wrong, it is on you. Citations show our research and our processes. Without them, any error is an error of negligence. In this way, citation isn't just about providing credit, it's about protecting yourself if mistakes are made in your research.
Source: Bailey, J. (2017, May 16). "Why cite? Three reasons to cite your sources." Plagiarism Today.
Chicago Manual of Style 17 - What's New?
Chicago style for scholarly documentation is used primarily in the humanities, particularly in the discipline of history. The Manual prescribes two systems of documentation: a " Notes and Bibliography " (NB) system and an " Author-Date " system. The NB system uses footnotes or endnotes and offers the author an opportunity to comment or elaborate on the source or text. The author-date system involves in-text citation using parenthetical references. The Chicago Manual of Style (CMoS) offers useful tips on how to correctly format your paper and how to cite the resources you used in your paper. Some examples are featured in the tabs above.
Three most salient changes in the 17th (2017) edition are:
1. Titles for websites
The formatting for titles of websites can now be treated in various ways. What dictates the treatment is whether the website also has a print counterpart, such as newspaper websites. If the site has one, the title is in italics. If it does not, then it is not stylized.
2. Use of "ibid."
In previous versions of CMoS , the abbreviation "ibid" was used in footnotes to show the reader that the previous cited source is being cited immediately after. The 17th edition, however, discourages the use of "ibid" in favor of shortened citations. The footnote can instead start with the author's last name, and include the page number.
Examples ( congruent footnote citations without "ibid." ):
William P. Tornow, Tokyo Cyberpunk: Posthumanism in Japanese Visual Culture (New York: Palgrave Macmillan, 2010), 124.
Tornow, 11.
Tornow, 17.
3. Repeating the Year in Certain Author-Date Citations
Chicago Manual of Style has two main sub-styles: "author-date" and "footnote-bibliography." In an author-date reference list entry, the year may now be repeated for sources that are also identified by month and day, such as journals or websites. This, however, is optional.
Osborne, Mary. 2021. "Futurist Shock." Lingua Franca (blog). Chronicle of Higher Education , February 15, 2021. https://www.chronicle.com/blogs/linguafranca/2021/02/15/futurist-shock/
New York Times. 2020. "In New York, Ad Heats Up Race for Mayor." July 30, 2020.
Below are a few web resources designed to assist you in formatting and structuring your citations according to CMoS .
Chicago Style Quick Guide
Questions and Answers About Chicago Style
Chicago Style - The Purdue OWL
Chicago Style on Facebook
Attribution
This guide was created by my wonderful colleague, librarian Robert Delaney. It has been modified to reflect changes in the seventeenth (2017) edition.
Next: Books & Single Printed Works >>
Last Updated: Feb 10, 2021 10:09 AM
URL: https://liu.cwp.libguides.com/chicagostyle
Chicago Citation Guide (17th Edition): Footnotes
What Kind of Source Is This?
Advertisements
Books, eBooks & Pamphlets
Book Reviews
Class Handouts, Presentations, and Readings
Encyclopedias & Dictionaries
Government Documents
Images, Artwork, and Maps
Interviews and Emails (Personal Communications)
Journal Articles
Magazine Articles
Newspaper Articles
Primary Sources
Religious Texts
Social Media
Videos & DVDs
Works Quoted in Another Source
No Author, No Date etc.
Sample Paper, Bibliography, & Annotated Bibliography
Powerpoint Presentations
On This Page
About footnotes, shortened footnotes, examples of full footnotes followed by shortened footnotes, quoting directly, paraphrasing, long quotations, quoting and paraphrasing: what's the difference.
T here are two ways to integrate others' research into your assignment: you can paraphrase or you can quote.
Paraphrasing is when you reword a passage from someone else's work, expressing the ideas in your own words, not just changing a few words here and there. You must include a footnote number at end of the paraphrased section and a footnote at the bottom of the page.
Quoting is when you copy a selection from someone else's work, phrasing it exactly it was originally written. When quoting, you place quotation marks (" ") around the selected passage to show where the quote begins and where it ends. You must include a footnote number at end of the quotation and a footnote at the bottom of the page.
Each time you refer to a source in your writing, whether through a direct quote, paraphrase, or summary, you must include a corresponding footnote that provides bibliographic information about the original source.
Whenever you refer to material from a source, you must insert a "footnote number" at the end of the paraphrased section or direct quotation. This directs readers to a corresponding footnote (with the same footnote number) at the bottom of the page on which the reference to the source is made. The first footnote number will be 1, the second will be 2, and so on. In the body of your text you use superscript (like this 1 ) for the footnote number, while in the footnote you use a regular number followed by a period.
For examples of footnotes, see the box called " Examples of Full Footnotes Followed by Shortened Footnotes " further down this page.
Footnotes Tip Sheet A helpful tip sheet from the Chicago Manual of Style's CMOS Shop Talk website on how to format your footnotes.
In Chicago style, the first time you cite a particular source you must provide a full footnote citation. If you refer to the same source again in your paper, you do not need to repeat the same full citation. Instead, you provide a shortened version of the footnote, which includes enough information for the reader to find the full citation in your bibliography or in an earlier footnote.
Shortened footnotes should include the author's last name, a shortened version of the title (if longer than four words), and any other directing information, such as page numbers (when available).
For examples of shortened footnotes, see the box called " Examples of Full Footnotes Followed by Shortened Footnotes " further down this page.
1. Steven J. Kirsh, Children, Adolescents, and Media Violence: A Critical Look at the Research , 2nd ed. (Thousand Oaks: Sage Publications, 2006), 22.
2. Elizabeth Blodgett Salafia and Jessica Lemer, "Associations Between Multiple Types of Stress and Disordered Eating Among Girls and Boys in Middle School," Journal of Child and Family Studies 21, no. 1 (January 2012): 149, Academic Search Complete .
3. Amy Morin, "Mom Am I Fat?: Helping Your Teen Have a Positive Body Image," Verywell Family, About Inc., January 18, 2019, www.verywellfamily.com/media-and-teens-body-image-2611245.
4. Kirsh, Children, Adolescents, and Media, 30.
5. Salafia and Lemer, "Stress and Disordered Eating," 151.
6. Morin, "Mom Am I Fat?"
When you quote directly from a source, enclose the quoted section in quotation marks. Add a footnote number at the end of the quote. The footnote number should be in superscript, and be placed after any punctuation, like this:
"Here's a direct quote." 1
One possible explanation is that "the humanities are viewed by many critics as outdated fields." 1
___________
1. "Art History and World Art History," Khan Academy, accessed May 30, 2021, khanacademy.org/humanities/approaches-to-art-history/approaches-art-history/introduction-art-history/a/art-history-and-world-art-history.
When you write information or ideas from a source in your own words, cite the source by adding a footnote number at the end of the paraphrased portion. The footnote number should be in superscript, and be placed after any punctuation, like this:
​This is a paraphrase. 1
Improving access to credit is one way to reduce income inequality, 1 which can help break the cycle of poverty.
1. Jorge Guillen, "Does Financial Openness Matter in the Relationship Between Financial Development and Income Distribution in Latin America?" Emerging Markets Finance & Trade 52, no. 2 (2016): 1148, https:/doi/org/10.1080/1540496X.2015.1046337.
What Is a Long Quotation?
If your quotation is longer than five lines, or more than 100 words, it is a considered a long quotation. This can also be referred to as a block quotation. Long quotations should be single-spaced, with a blank line inserted before and after the quotation to separate it from the rest of your text.
Rules for Long Quotations
There are 3 rules that apply to long quotations that are different from regular quotations:
Place a colon at the end of the line that you write to introduce your long quotation.
Indent the long quotation 0.5 inches from the rest of the text, so it looks like a block of text.
Do not put quotation marks around the quotation.
Example of a Long Quotation
At the end of Lord of the Flies the boys are struck with the realization of their behaviour:
The tears began to flow and sobs shook him. He gave himself up to them now for the first time on the island; great, shuddering spasms of grief that seemed to wrench his whole body. His voice rose under the black smoke before the burning wreckage of the island; and infected by that emotion, the other little boys began to shake and sob too. 1
<< Previous: Websites
Next: Works Quoted in Another Source >>
Last Updated: Jan 6, 2023 4:37 PM
URL: https://columbiacollege-ca.libguides.com/chicago
Citation styles
Why cite sources: academic honesty & plagiarism
Chicago/Turabian Style
Citing legal and government publications
Citing archival materials
Citing data/statistics
Other citation styles
Direct / persistent linking to electronic resources
Quoting and paraphrasing
EndNote and EndNote basic
BibTex and LaTex
Comparing citation managers
Citation Style Guides: Quoting and paraphrasing
Introduction.
When you write a paper for a university class, you will be expected to express the results of your research in your own words. Copying an entire paper, or even words or ideas from a source and presenting this as your own work is called plagiarism and is a major form of academic dishonesty.
To ensure that you aren't plagiarizing, you need to give credit to the creators of the original ideas, every single time you use them. This can be achieved by quoting or paraphrasing those ideas, and then citing the original source.
Using Evidence in Your Writing: Quoting, Summarizing, and Paraphrasing Learn to distinguish between quote, paraphrase, and summary in this University Library pre-recorded workshop.
Why You Need to Cite Your Sources An interactive video by the Cooperative Library Instruction Project which explains why it's important to cite sources. Hosted by Downs-Jones Library
How to Use Voice Markers This interactive video from the Cooperative Library Instruction Project will help you to learn how to use voice markers and signal phrases to usefully incorporate citations into your writing. Hosted by Lane Community College.
How do you include all of the information that you've found into your essay? This video from the now-defunct Cooperative Library Instruction Project and hosted by the Downs-Jones Library gives step-by-step instruction on how to incorporate your sources into the body of your essay, whether by direct quoting, paraphrasing or summarizing. It teaches about analyzing sources and using them to support your argument.
When and how to quote
When you quote, include a citation ( in-text, footnote or endnote depending on the style guide you're following) that identifies precisely where the quotation came from. The example below is quoted, and then cited using a footnote in Chicago Style:
1. Sylvia Van Kirk, Many Tender Ties: Women in Fur-Trade Society , 1670-1870 (Norman, OK: University of Oklahoma Press, 1983), 4.
How to paraphrase
As per the Writing at the University of Toronto website , "to paraphrase means to restate someone else's ideas in your own language at roughly the same level of detail."
When you paraphrase a source, you are required to give credit for information and ideas you have taken from that source.
Acceptable Paraphrasing
This writer has rearranged the sentences and rephrased most of Van Kirk's paragraph in his own words, but has clearly indicated that the idea comes from her work, and has included the citation information, using APA style.
Unacceptable Paraphrasing
This is unacceptable because it just rewrites Van Kirk's sentences and doesn't acknowledge her as the source of either the information or the central idea.
Be sure not to include too much word-for-word copying from the original source when paraphrasing. When in doubt, ask your professor for help. After all, he or she is the one who will be grading your paper!
If you require more assistance with paraphrasing or quoting, visit the Writing Help Centre on the first floor of the Murray Library and speak to one of our tutors.
Using commonly-known facts
Commonly known facts are basic facts that can be found in any general source on the subject, and are likely to already be known by most people. Because they're so commonly known, you don't need to provide a source for the information.
Sir John A. MacDonald was Canada's first Prime Minister.
Saskatoon, situated on the banks of the South Saskatchewan River, is often called the City of Bridges.
* Your instructor may have a different interpretation of what is and isn't common knowledge. When in doubt, defer to your instructor!
Helpful links
Paraphrase and Summary From the University of Toronto College Writing Centre, an explanation of the differences between paraphrasing and summarizing, with information on how to paraphrase.
Quoting, Paraphrasing, and Summarizing From the Purdue OWL. "This handout is intended to help you become more comfortable with the uses of and distinctions among quotations, paraphrases, and summaries. This handout compares and contrasts the three terms, gives some pointers, and includes a short excerpt that you can use to practice these skills."
Successful vs. Unsuccessful Paraphrases Examples of good and bad paraphrasing, with explanations, from the University of Wisconsin's Writer's Handbook.
Plagiarism: What It is and How to Recognize and Avoid It A page from Indiana University that includes examples of acceptable and unacceptable paraphrasing.
Writing help
Writing Help Centre The Writing Help Centre, located in room 142 of the Murray Library, offers free, one-on-one instruction in academic writing, online and in person. They also offer short writing workshops on topics such as punctuation, essay structure, documentation, and graduate writing.
<< Previous: Direct / persistent linking to electronic resources
Next: Reference manager software >>
Library A to Z
Follow on Facebook
Follow on Twitter
Follow on YouTube
Follow on Instagram
The University of Saskatchewan's main campus is situated on  Treaty 6 Territory and the Homeland of the Métis.
© University of Saskatchewan Disclaimer | Privacy
Last Updated: Feb 27, 2023 5:37 PM
URL: https://libguides.usask.ca/citation
Skip to Content
Massey University
Search OWLL
Handouts (Printable)
Pre-reading Service
StudyUp Recordings
StudyUp Postgraduate
Academic writing
Intro to academic writing
What is academic writing?
Writing objectively
Writing concisely
1st vs. 3rd person
Inclusive language
Te Reo Māori
Assignment planning
Assignment planning calculator
Interpreting the assignment question
Command words
Organising points
Researching
Identifying academic sources
Evaluating source quality
Editing & proofreading
Apostrophes
Other punctuation
Active voice
American vs. British spelling
Conditionals
Prepositions
Pronoun Reference
Sentence fragments
Sentence Structure
Subject-verb agreement
Formatting and layout
Word limits and assignment length
Commonly confused words
How assignments are marked
Marking guides
Getting an A
Levels of assessment
Using feedback
Professional emails
Forum posts
Forum netiquette guidelines
Sharing personal information
Writing about personal experiences
Assignment types
What is an essay?
Essay planning and structure
Introduction
Thesis statement
Body paragraphs
Essay revision
Essay writing resources
What is a report?
Report structure
Analysing issues for a report
Business report
What is a business report?
Business report structure
Inductive vs. deductive reports
Other kinds of business communication
Business report format and layout
What is a lab report?
Lab report structure
Science lab report writing resources
Psychology lab report writing resources
Lab report body paragraphs
Literature review
What is a literature review?
Writing a literature review
Literature review structure
Literature review writing resources
Research proposal
Writing a research proposal
Research proposal structure
Other types
Article critique
Book review
Annotated bibliography
Reflective writing
Oral presentation
Thesis / dissertation
Article / conference paper
Shorter responses
Computer skills
Microsoft Word
Basic formatting
Images, tables, & figures
Long documents
Microsoft Excel
Basic spreadsheets
Navigating & printing spreadsheets
Charts / graphs & formulas
Microsoft PowerPoint
Basic skills
Advanced skills
Distance study
Getting started
How to study
Online study techniques
Distance support
Reading & writing
Reading strategies
Writing strategies
Grammar resources
Listening & speaking
Listening strategies
Speaking strategies
Maths & statistics
Trigonometry
Finance formulas
Postgraduate study
Intro to postgrad study
Planning postgrad study
Postgrad resources
Postgrad assignment types
Referencing
Intro to referencing
What is referencing?
Why reference?
Common knowledge
Referencing styles
What type of source is this?
Reference list vs. bibliography
Referencing software
Quoting & paraphrasing
Paraphrasing & summarising
Paraphrasing techniques
APA Interactive
In-text citation
Reference list
Online material
Other material
Headings in APA
Tables and Figures
Referencing elements
5th vs. 6th edition
6th vs. 7th edition
Chicago style
Chicago Interactive
About notes system
Notes referencing elements
Quoting and paraphrasing
Author-date system
MLA Interactive
Abbreviations
List of works cited
Captions for images
8th vs 9th edition
Oxford style
Other styles
Harvard style
Vancouver style
Legal citations
Visual material
Sample assignments
Sample essay 1
Sample essay 2
Sample annotated bibliography
Sample book review
Study skills
Time management
Intro to time management
Procrastination & perfectionism
Goals & motivation
Time management for internal students
Time management for distance students
Memory skills
Principles of good memory
Memory strategies
Note-taking
Note-taking methods
Note-taking in lectures
Note-taking while reading
Digital note-taking
Reading styles
In-depth reading
Reading comprehension
Reading academic material
Reading a journal article
Reading an academic book
Critical thinking
What is critical thinking?
Constructing an argument
Critical reading
Logical fallacies
Tests & exams
Exam & test study
Planning exam study
Gathering & sorting information
Reviewing past exams
Phases of revision
Last-minute study strategies
Question types
Short answer
Multi-choice
Problem / computational
Case-study / scenario
Open book exam
Open web exam or test
Take home test
In the exam
Online exam
Physical exam
Chicago (notes-bibliography) quoting and paraphrasing
This page describes what to do when quoting or paraphrasing using the Chicago note-bibliography system:
In this section
Several citations in a single footnote, quotations and block quotations, quotation within a footnote, multiple titles by the same author.
New to referencing? See the introduction to referencing .
When several sources have been used to inform your paraphrase, or several sources are cited within a single paragraph or sentence, you can put all the sources in a single footnote in order to reduce the number of footnotes.  Each citations is separated by a semi-colon and are formatted as they would appear in a regular footnote (either full or short form). They are ordered according to the order they appear in your text.
If several sources are used to substantiate the same claim, then alphabetise the sources within the same footnote, separating each with a semi-colon. Note, each source has its own entry in the bibliography.
.....which provides justification for the theoretical framework 1 .
1 Paul Fussell, "Whitman's Curious Warble: Reminiscence and Reconciliation," in The Presence of Walt Whitman, ed. R. W. B. Lewis (New York: Columbia University Press, 1962), 28-51; William Sutton, "The Analysis of Free Verse Form, Illustrated by a Reading of Whitman," Journal of Aesthetics and Art Criticism 18, no. 2 (December, 1959): 241-54.
Direct quotations are usually put inside quotation marks (" "), followed by the reference. The page number is only given in the footnote, and not in the bibliography:
When gathering data it is important to remember that "only relevant types of demographic information should be requested" 1
1 Jonathon Lazar, Web Usability: A User-Centered Design Approach (Boston Pearson Addison Wesley, 2006), 35.
Lazar, Jonathon. Web Usability: A User-Centered Design Approach . Boston, MA: Pearson Addison Wesley, 2006.
If a quotation is longer than a paragraph or 100 words, or a list, or correspondence, no quotation marks are used, and the quotation is indented instead. Note the full stop closing the quote and before the footnote number:
Lazar describes the delicate balance of survey design:
Only relevant types of demographic information should be requested. Asking inappropriate questions in a survey, interview, or focus group lessens the likelihood that users will respond. Also, if too many questions are asked, users are less likely to respond. 1
Quotations should be identical to the original source, but some small changes can be made. See quoting for details.
When a footnote includes a quote, the source follows the final punctuation mark of the quote. The source of the quote in the footnote is included in the bibliography.
1 Crouchman highlights the tension between causation and correlation: "If two variables are significantly correlated, this does not imply that one must be the cause of the other. Association is not sufficient to establish a casual relationship." John Crouchman, Introductory Mathematics and Statistics , 6th ed. (Sydney: McGraw-Hill Education, 2016), 509.
In a bibliography, multiple titles by the same author are listed alphabetically rather than chronologically. After the first citation, an em dash is used to replace the author's name.
Judt, Tony. A Grand Illusion? An Essay on Europe. New York: Hill and Wang. 1996.
—. Reappraisals: Reflections on the Forgotten Twentieth Century. New York: Penguin Press, 2008.
—, ed. Resistance and Revolution in Mediterranean Europe, 1939-1948. New York: Routledge, 1989.
References and further reading
Chicago Manual of Style . 17 th ed. Chicago, IL: University of Chicago Press, 2017. [Massey Library link] [E-book link]
Chicago Manual of Style Online. http://www.chicagomanualofstyle.org/home.html
These pages are provided as a guide to proper referencing. Your course, department, school, or institute may prescribe specific conventions, and their recommendations supersede these instructions. If you have questions not covered here, check in the style guide listed above, ask your course coordinator, or ask at Academic Q+A .
Page authorised by Director - Centre for Learner Success Last updated on 17 April, 2020
Have a study or assignment writing question? Ask an expert at Academic Q+A
Live online workshops
StudyUp (undergraduate)
Campus workshops
Albany (undergraduate)
Albany (postgraduate)
Albany (distance)
Manawatu (undergraduate)
Manawatu (postgraduate)
Upcoming events
All upcoming events
Academic writing and learning support
0800 MASSEY | (+64 6 350 5701)

[email protected]

Online form
Generate accurate Chicago citations for free
The Scribbr Citation Generator will automatically create a flawless Chicago citation
Knowledge Base
Chicago Style
Chicago In-text Citations | Styles, Format & Examples
Chicago In-text Citations | Styles, Format & Examples
Published on September 12, 2019 by Jack Caulfield . Revised on December 5, 2022.
An in-text citation is used to point readers toward any source you quote , paraphrase or refer to in your writing. The Chicago Manual of Style has two options for in-text citations:
Author-date : you put your citations in parentheses within the text itself.
Notes and bibliography : you put your citations in numbered footnotes or endnotes.
You should choose one of these two citation options and use it consistently throughout your text. The source details are listed in full in a bibliography or reference list at the end. Make sure to pay attention to punctuation (e.g., commas and quotation marks ).
Chicago Reference Generator
Author-date citation example
(Woolf 1921, 11)
Footnote citation example
1. Woolf, "Modern Fiction," 11.
Table of contents
Which chicago style should you use, option 1: author-date in-text citations, option 2: citations in footnotes or endnotes, citing sources with multiple authors, missing information in chicago in-text citations, frequently asked questions about chicago in-text citations.
First, you need to decide whether you are using notes or author-date in-text citations. You can usually find out from your instructor or syllabus which style you should use.
The notes and bibliography system is usually preferred in humanities subjects like literature, history and the arts. The author-date system is preferred in the sciences, including social sciences.
The styles are similar in the information they present, but they differ in terms of the order, location, and format of that information. It's important to use one style consistently, and not to confuse the two.
Author-date style places citations directly in the text in parentheses . In-text citations include the author's last name, the year of publication, and if applicable, a page number or page range:
This style of Chicago in-text citation looks the same for every type of source.
When using author-date, you should always include a reference list  with an entry corresponding to each citation. This provides the reader with full publication information to locate the source.
Where should citations appear in the text?
The author-date style gives you some flexibility in where you place your citations in the text.
Most commonly, you will put the citation at the end of the relevant sentence (before the period). You can also integrate it into the sentence. If you name the author in your sentence, you only need to include the date and page number in parentheses.
Multiple citations can also be combined within one set of parentheses using a semicolon .
As you can see in the Valentine citation, it's not always necessary to include a page number—only when you're referring to a specific part of the text. If you want to cite the text as a whole, you can leave out the page number.
Receive feedback on language, structure, and formatting
Professional editors proofread and edit your paper by focusing on:
Academic style
Vague sentences
Style consistency
See an example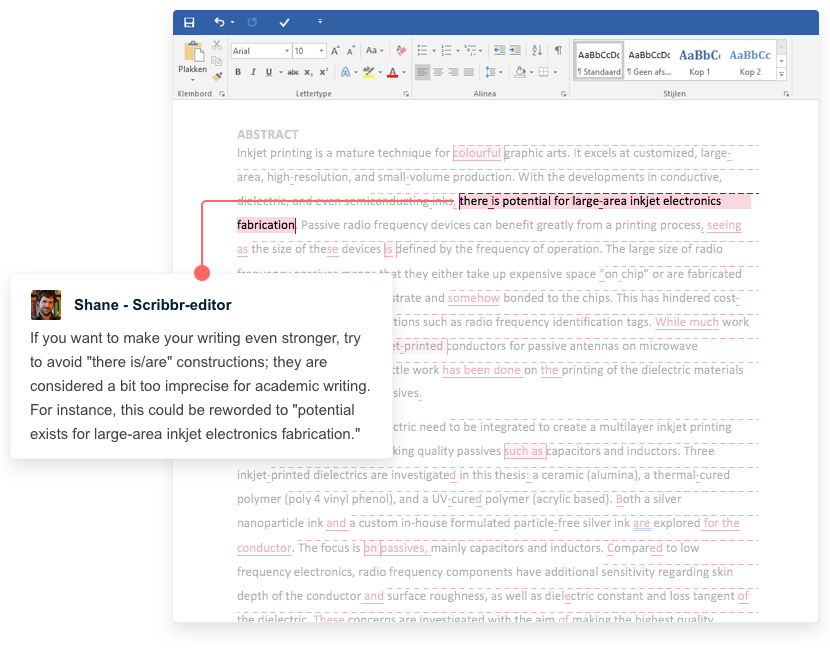 In notes and bibliography style, your citations appear in either footnotes or endnotes .
To create a Chicago footnote or endnote reference, a superscript number is placed at the end of the clause or sentence that the citation applies to, after any punctuation (periods, quotation marks , parentheses ). Your first citation is marked with a 1, your second with a 2, and so on.
These superscript numbers correspond to numbered footnotes or endnotes containing the actual citation.
Full notes and short notes
There are two types of note you can use in Chicago style: full and short.
Full notes contain the full publication details of the source.
Short notes contain the author's last name, the title (shortened if it is longer than four words), and the page number (if relevant).
You should usually use a full note the first time you cite each source. If you cite the same source more than once, use a short note for each subsequent citation. You may also use " ibid. " to repeat the citation from the previous note, but short notes are the more usual choice.
The rules of your specific institution may vary, requiring you to use one of the two note styles every time. It's important to check with your instructor if you're unsure.
This is what a full and short note for the same citation might look like:
The format of the note varies depending on the type of source. Below you can see examples of a Chicago website citation , book citation , book chapter citation , and journal article citation .
Chicago footnote citation examples
Book chapter
Journal article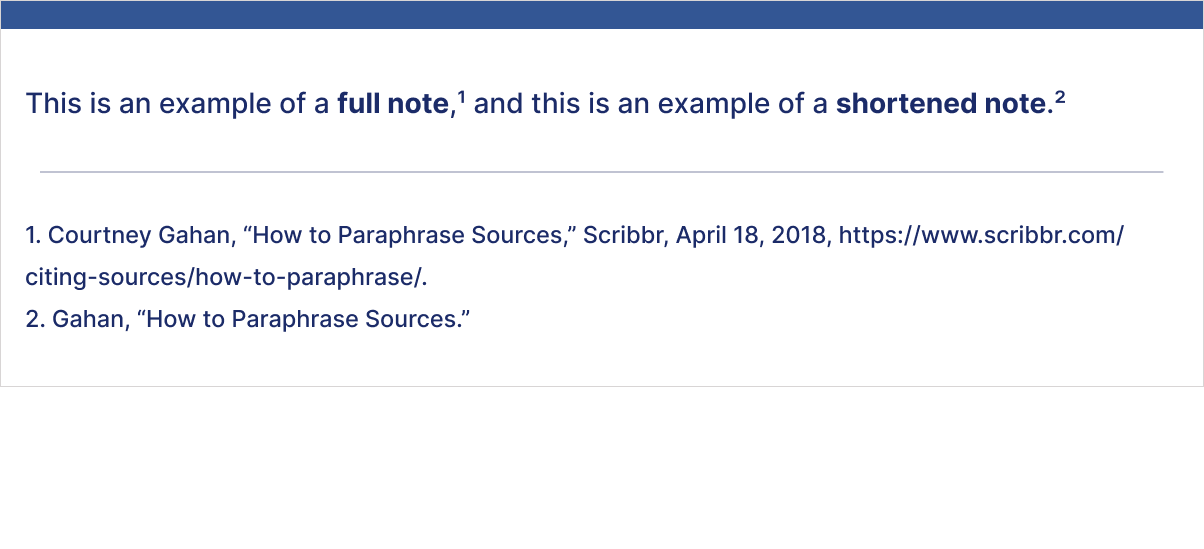 Footnotes or endnotes?
Footnotes appear at the bottom of the page they refer to, while endnotes appear in their own section at the end of the text, before the Chicago style bibliography .
The citation looks exactly the same whether it appears in a footnote or an endnote . If you haven't been told which one to use, the choice is a matter of personal preference. The important thing is to consistently use one or the other.
In both styles, when you cite a source with two or three authors, list the names in the order they appear in the original publication:
When a source has four or more authors, use the term " et al. " after the first author's name:
Sometimes, not all of the information you need for your citation will be available. Thankfully, there are ways to work around this in both styles.
No page number
Page numbers are not always necessary; if the source doesn't have page numbers (e.g., a website ), or if you're referring to the general argument of a text instead of a specific passage, you can omit page numbers.
If a source has no page numbers but you still want to specify a particular part of the text, you can use other locators like paragraphs, chapters or headings instead—whatever markers the text provides:
No publication date
If the source doesn't have a stated publication date, you can write "n.d." in place of the year:
If no specific author is listed, you can refer to the organization that published the source:
Page numbers should be included in your Chicago in-text citations when:
You're quoting from the text.
You're paraphrasing a particular passage.
You're referring to information from a specific section.
When you're referring to the overall argument or general content of a source, it's unnecessary to include page numbers.
When a source has four or more authors , your in-text citation or Chicago footnote should give only the first author's name followed by " et al. " (Latin for "and others"). This makes your citations more concise.
In your bibliography or reference list , when a source has more than 10 authors, list the first seven followed by "et al." Otherwise, list every author.
A reference list is used with Chicago author-date citations .
A bibliography is used with Chicago footnote citations .
Both present the exact same information; the only difference is the placement of the year in source citations:
In a reference list entry, the publication year appears directly after the author's name.
In a bibliography entry, the year appears near the end of the entry (the exact placement depends on the source type).
There are also other types of bibliography that work as stand-alone texts, such as a Chicago annotated bibliography .
In Chicago author-date style , your text must include a reference list . It appears at the end of your paper and gives full details of every source you cited.
In notes and bibliography style, you use Chicago style footnotes to cite sources; a bibliography is optional but recommended. If you don't include one, be sure to use a full note for the first citation of each source.
In Chicago notes and bibliography style , the usual standard is to use a full note for the first citation of each source, and short notes for any subsequent citations of the same source.
However, your institution's guidelines may differ from the standard rule. In some fields, you're required to use a full note every time, whereas in some other fields you can use short notes every time, as long as all sources are listed in your bibliography . If you're not sure, check with your instructor.
Cite this Scribbr article
If you want to cite this source, you can copy and paste the citation or click the "Cite this Scribbr article" button to automatically add the citation to our free Citation Generator.
Caulfield, J. (2022, December 05). Chicago In-text Citations | Styles, Format & Examples. Scribbr. Retrieved March 6, 2023, from https://www.scribbr.com/chicago-style/chicago-in-text-citation/
Is this article helpful?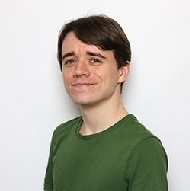 Jack Caulfield
Other students also liked, chicago style footnotes | citation format & examples, chicago author-date style | a complete guide to citing sources, the basics of in-text citation | apa & mla examples, what is your plagiarism score.