Corporate Team Building Case Studies and Training Case Studies
16 Team Building Case Studies and Training Case Studies
CASE STUDY: Helping the Indiana CPA Society Host a Virtual Team Building Activity That Even the Most "Zoom Fatigued" Guests Would Love
Subscribe to our newsletter, and stay updated.
CASE STUDY: Stemcell Brightens Up the Holiday Season for its Cross-Departmental Team with a Virtually-Hosted Team Building Activity
Case study: greenfield global uses express team building to boost morale and camaraderie during a challenging project.
CASE STUDY: How Microsoft's Azure Team Used Virtual Team Building to Lift Spirits During the COVID-19 Pandemic
CASE STUDY: AmeriCorps Equips 90 Temporary Staff Members for Success with Midyear Virtual Group Training Sessions
CASE STUDY: How MyZone Used Virtual Team Building to Boost Employee Morale During COVID-19
CASE STUDY: How Applebee's Helped Connect More Than 100 Colleagues Who Had Never Met
CASE STUDY: How DemandJump Broke Down Interdepartmental Barriers with its First Ever Team Building Event
CASE STUDY: How Kickstart Seed Fund Engaged 110 CEOs with the Right Team Building Event
CASE STUDY: How Foresters Financial and National Agents Alliance Combined Their Volunteer Work with Team Building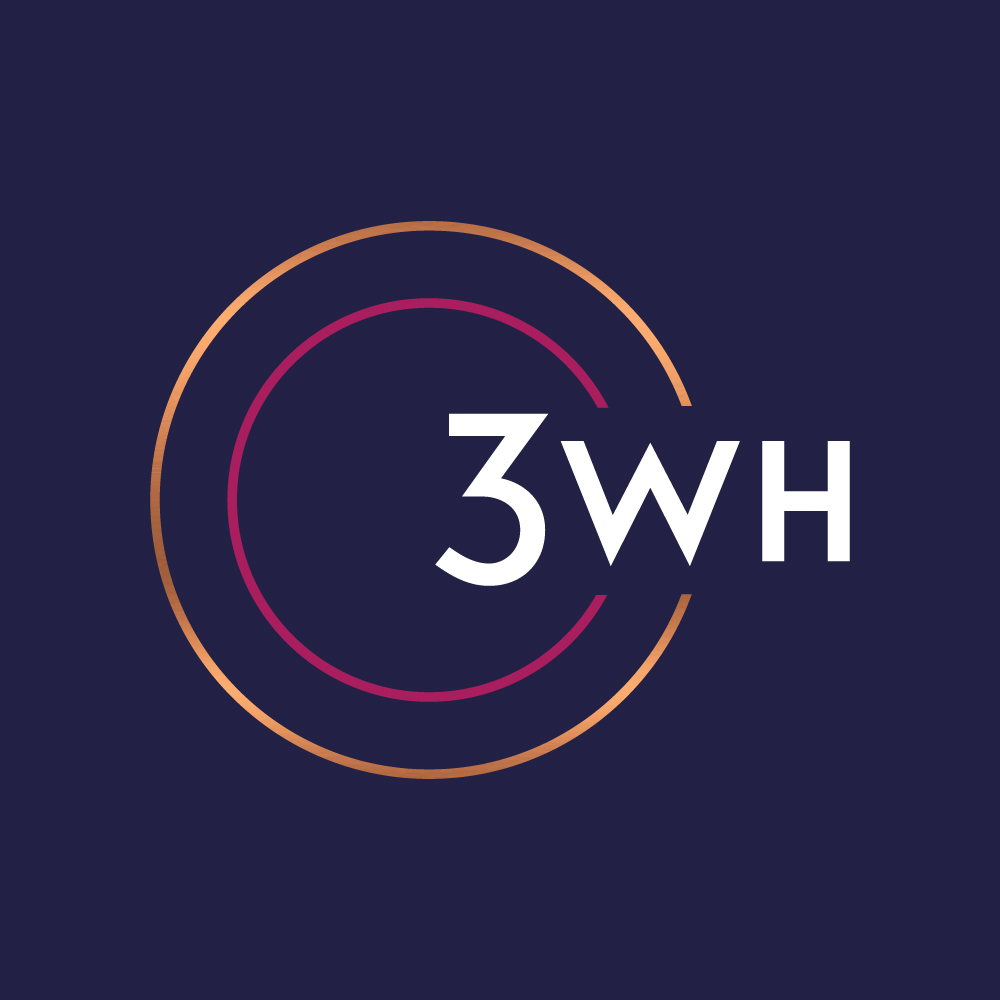 You are here:
Home »
Leadership and Team Development »
Leadership and Team Development Case Studies
Leadership and team
Development case studies.
Kingswood Sales and Marketing Team
Case Study 1.
The Kingswood Sales and Marketing team had everything right on paper. They had exceptional leads with a huge amount of experience, talent and skills, yet they consistently missed targets, had conflicting priorities and communication between functions caused an "us and them" culture. 3WH were asked to diagnose the underlying issues and to rebuild the team behaviours and to create team cohesiveness. After taking the 5 behaviours of a cohesive team assessment, we created a programme that focused on resolving the existing barriers. After 3 months, the team transformed into a highly trusting, collaborative and committed team. This one team approach changed the culture and enabled issues between functions to be addressed and healed. Read what they said…
Hewett Recruitment
Hewett Recruitment had grown rapidly in recent years, recruiting more people and opened new service channels. They were in the throws of forming, storming, performing, with established members and new team members colliding, miscommunication between sites and roles and responsibility clashes. Everyone was passionate and frustrated in equal measure. Initially we delivered workshops using Everything DiSC profiles to help members to understand and appreciate different working styles. We then worked with the leadership team to identify their own roles, responsibilities. Finally we created workshops to identify motivations, goal setting and how to engage and recognise performance. The programme and solutions were bespoke and evolved as we became partners together.
Book a free consultation now to decide
What . Your key priorities and outcomes
How. The Leadership Development approach that works for you
When. You decide when you want to start
Coaching is a different kind of relationship. The coach and client lean in equally, neither one doing more work than the other. You have someone whose only agenda is helping you achieve success in an authentic way.
To book a free consultation:
SUGGESTED TOPICS
The Magazine
Most Popular
Newsletters
Managing Yourself
Managing Teams
Work-life Balance
The Big Idea
Data & Visuals
Reading Lists
Case Selections
HBR Learning
Topic Feeds
Account Settings
Email Preferences
Case Study: When Two Leaders on the Senior Team Hate Each Other
Boris Groysberg
Katherine Connolly Baden
How should a CEO address friction between his CFO and the sales chief?
In this fictional case, the CEO of a sports apparel manufacturer is faced with an ongoing conflict between two of his top executives. Specifically, the head of sales and the CFO are at each other's throats and the tension is having a ripple effect on their teams and the rest of the organization. The CEO, who tends to avoid conflict himself, is struggling with how to respond. His options include changing the company compensation scheme to encourage better collaboration, firing the two leaders, getting them each a coach, and doing more team building activities.
The feedback in the 360-degree reviews was supposed to be anonymous. But it was crystal clear who'd made the negative comments in the assessment of one executive.
Lance Best, the CEO of Barker Sports Apparel, was meeting with Nina Kelk, the company's general counsel, who also oversaw human resources. It had been a long day at the company's Birmingham, England, headquarters, and in the early evening the two were going over the evaluations of each of Lance's direct reports. Lance was struck by what he saw in CFO Damon Ewen's file. Most of the input was neutral, which was to be expected. Though brilliant and well respected, Damon wasn't the warmest of colleagues. But one person had given him the lowest ratings possible, and from the written remarks, Lance could tell that it was Ahmed Lund, Barker's head of sales. One read: "I've never worked with a bigger control freak in my life."
"These comments are pretty vicious," Lance said.
"You're surprised?" Nina asked.
"I guess not," Lance acknowledged.
His CFO and his sales chief had been at loggerheads for a while. Ahmed's 360 also contained a few pointed complaints about his working style 1 —no doubt from Damon.
Lance sighed. Five years earlier, when he'd stepped into his role, he'd been focused on growing the company that his father, Eric—the previous CEO—had founded. Barker licensed the rights to put sports leagues' logos on merchandise and partnered with large brands to produce it for retail markets, and when Lance took the company over, its revenues were about £100 million. Soon after, he'd landed the firm's biggest partner, Howell. Negotiating the deal with the global brand had been a challenge, but it increased business so much that Lance and his direct reports still felt they didn't have enough hours in the day to get everything done. They certainly didn't have time for infighting like this. 2
"So what do we do with this info?" Lance asked.
Nina shrugged. "This is the first time I've been through this process myself."
"Right. Clearly I've got to do something, though. I know that Ahmed and Damon aren't mates, but I do expect them to be civil."
Nina nodded, but Lance sensed she was biting her tongue. "You can be honest with me, Nina. I need your counsel."
"Well," she said tentatively, "I think that's part of the problem. The expectation is that we're civil, but that doesn't translate to collaboration. We all trust you, but there isn't a whole lot of trust between the team members. 3
"So does everyone think Damon is awful?" he asked, pointing to the report.
Nina shook her head. "It's not just about him. You can see from the feedback that Ahmed isn't a saint either. He picks fights with Damon, and the tension between them—and their teams—has been having a ripple effect on the rest of us. You see the finger-pointing. It seems like everyone is out for themselves."
Although Lance hated hearing this, it wasn't news. He'd just tried to convince himself that the problems were growing pains and would sort themselves out. After all, sales and finance were often at odds in organizations, and the conflict hadn't had a big impact on Barker's revenues. They'd grown 22% the previous year and 28% the year before that.
Of course, none of that growth had come easily, and opportunities had certainly been missed. Barker had dropped the ball on inquiries from several retailers interested in its products by failing to coordinate getting them into the company's system quickly. Now, Lance realized that might be a sign of more fallout to come. He needed to fix this. "My dad always wanted to do one of those team-building retreats," 4 he said, smiling. This had been a running joke among Barker's executives for years. Whenever Eric had sensed tension, he would mention the idea, but he never followed through.
Nina laughed. "Unfortunately, I think we're beyond that."
The next morning, Lance was in his office when he got a text from Jhumpa Bhandari, the head of product and merchandising: Can you talk?
Knowing this couldn't be good, Lance called her immediately.
Skipping the formalities, she launched in: "You need to get them on the same page." Lance didn't have to ask who "them" was. "Ahmed has promised samples for the new line on the Clarkson account, but his order exceeds the limits accounting set, so we need Damon's sign-off, and he won't give it."
This was a recurring fight. Ahmed accused Damon of throwing up roadblocks and using his power to undermine the sales department. Damon retorted that Ahmed was driving Barker into the ground by essentially giving products away. Lance went back and forth on whose side he took, depending on which of them was behaving worse. But he didn't want to intervene again. Why couldn't they just find a compromise? Practically reading his mind, Jhumpa said, "They'll stay in this standoff forever if you let them. It's as if they're in their own little fiefdoms; they act like they're not even part of the same team."
"Have you talked to them about this?"
"The holdup with Clarkson? Of course I have. But it doesn't help. This situation is a mess."
The last comment stung. The team wasn't perfect, but it was still operating at a pretty high level.
"It would really help if you talked to them," Jhumpa gently pleaded.
Lance thought back to the last time he'd sat down with Ahmed and Damon. Each had brought a binder filled with printouts of the e-mails they'd exchanged about a missed sale. Lance had marveled at how long it had probably taken each of them to prepare—never mind the wasted paper.
"Let me look into it," Lance said. This had become his default response.
"Can I tell you what I'd do if I were in your shoes?" Jhumpa said. "Fire them both." 5
Though Lance had always appreciated her straightforwardness, he was taken aback. "Just kidding," she added hastily. "What about having them work with a coach? I mean, we could all benefit from having someone to help us talk through how we handle conflicts and from establishing some new norms."
Lance wondered if the firing comment had really been a joke, but he let it pass. "I did talk to that leadership development firm last year," he said. "They had some coaching packages that seemed appealing, but we all agreed we were too busy with the new accounts."
"Well, maybe we should make time now," Jhumpa replied.
After they hung up, Lance was still thinking about the idea of letting Ahmed and Damon go. Terrifying as the thought was, it might also be a relief. He'd heard of CEOs who'd cleaned house and replaced several top execs at once. He could keep Jhumpa, Nina, and a few others and bring in some fresh blood. It would be one surefire way to reset the team dynamics.
Doing Just Fine
Later that afternoon, at the end of a regular meeting with the finance team, Lance asked Damon to stay behind.
"I heard there's a holdup on the Clarkson samples," he said.
"The usual. Sales needs to pare back the order. As soon as Ahmed does that, I can sign off," Damon said calmly.
"It doesn't sound like Ahmed's budging."
Lance decided to wade in. "Is everything OK with you guys?"
"Same as usual. Why? What's going on? The numbers look great this quarter. We're doing just fine."
"I agree on one level, but I have concerns on another. It's taking six months to onboard new customers at a time when everyone is fighting for them."
"Is this about those 360 reviews? I tried to be fair in my feedback," Damon said a bit defensively.
"The input is anonymous, so I don't know who said what, but the tension between you and Ahmed is obvious."
"Of course it is. I'm the CFO and he's in charge of sales. If we're both doing our jobs well, there's going to be conflict. 6 And that's what I'm doing: my job. I'm the keeper of the bottom line, and that means I'm going to butt heads with a few people." Lance had heard him say this before, but Damon took it one step further this time. "Your discomfort with conflict doesn't make this any easier." 7
They both sat quietly for a minute. Lance knew that as part of this process he'd need to examine his own leadership. Indeed, his 360 had been eye-opening. His people had described him as a passionate entrepreneur and a visionary, but they'd also commented on his preference for managing one-on-one instead of shepherding the team and on his tendency to favor big-picture thinking over a focus on details.
"OK. I hear you on that," Lance finally said. "That's on me. But you also need to think about what you can do to improve this situation. There's a difference between productive and unhealthy conflict, and right now it feels like we've got too much of the latter." 8
Our Vision Might Crumble
"Have you considered one of those team-building retreats?" Lance's father asked when they spoke that night. "I know you all never took me seriously—"
Lance chuckled. "Because you never booked it!"
"—but I still think it's a good idea," Eric continued. "No one really knows how to have a productive fight at work. It's not a skill you're born with. You have to learn it."
"I'm considering it, Dad. But I'm not sure it would be enough at this point."
"What about the comp?" This was another thing Eric had brought up routinely. During his tenure as CEO he'd realized that the C-suite compensation wasn't structured to encourage collaboration. Bonuses were based on individual, functional-unit, and company performance at respective weightings of 25%, 70%, and 5%.
"Maybe it's time to bump up that 5% to at least 10% or even 20%," Eric said.
"I'd like to make those changes, but I need Damon's help to do it, and he's swamped," Lance said. "Besides, lots of experts say that too many people view comp as a hammer and every problem as a nail. CEOs expect comp to fix anything, but usually you need other tools. I may have to do something more drastic."
"You're not considering firing anyone, are you?" Eric had personally hired all the senior executives now on Lance's team and was almost as loyal to them as he was to his own family.
"To be honest, it's been on my mind. I'm not sure what I would do without Ahmed or Damon. They're an important part of why we make our numbers each year. They help us win. But I look back and wonder how we did it playing the game this way. I need a team that's going to work together to reach our longer-term goals." 9 When Eric had retired, he and Lance had set a target of reaching revenues of £500 million by 2022. "This group feels as if it could disintegrate at any moment. And our vision might crumble along with it." 10
"I'm sorry," Eric said. "Do you feel like you inherited a pile of problems from your old dad?"
"No, I feel like I've somehow created this one—or at least made it worse."
"Well, one thing is certain: You're the boss now. So you'll have to decide what to do."
Question: How should Lance handle the conflict between Damon and Ahmed? The Experts Respond
Scott salmirs is the president and ceo of abm industries..
Lance's problem isn't personnel; it's culture. He should focus less on the specific conflict between Ahmed and Damon and more on the silos that his executives are operating in—silos that he has enabled and perhaps even encouraged. Aligned incentives, outside coaching, and team-building exercises are all helpful, but they won't work unless Lance is clear about the kind of collaboration he wants to see.
Teamwork happens when people understand that their goals are intricately linked with their colleagues'. The CFO alone can't ensure an organization's success; he or she needs to agree with the sales chief about the best type of growth, with the head of HR about talent needs, and with the general counsel about contract terms. It may sound clichéd, but the C-suite is an ecosystem, not a fiefdom.
Four years ago, when I took over as CEO of ABM, one of the largest facility-services providers in the United States, the company was pretty siloed. So I created a rule that no decision could be made without at least three people in the room. When the CFO came to me with a recommendation, I'd say, "Let's bring in the CHRO and see what he thinks." My belief was—and still is—that greater input from more people yields better decisions. I'll admit that it was awkward at the start; people thought I didn't trust them to do their jobs. But within six months they had embraced the change. The CFO would show up at my office with the CHRO and the general counsel. Now it's very rare for someone to come to me without having first bounced things off at least a few colleagues.
Lance needs to focus on the silos his executives are operating in.
The idea isn't to create extra work. By all means Lance should be careful with his team's time. But I'm not advocating for extensive consultations or long meetings to hash out every detail. I'm just arguing for more open conversation—between Ahmed and Damon and everyone else—so that the group can avoid conflict and make higher-quality decisions together.
Lance can start by holding biweekly staff meetings where the group members talk candidly about organizational goals and how to collectively accomplish them. He might even ask them all to work on a project—perhaps revamping the compensation system—so that they have a concrete business reason to collaborate.
Soon after I took over ABM, we reorganized the business from service lines to customer verticals and moved to a shared-service-center model. To help us through the process, I formed a steering committee of the firm's senior leaders. I told them I expected them to debate and argue, but that when we made a decision, there would be no eye rolling or second-guessing. Most were able to abide by that. A few who continued to stir up conflict and undermine our efforts were eventually let go.
Lance may need to do the same with Ahmed and Damon if they can't work through their tensions. But first he must explicitly encourage more C-suite teamwork. "Fresh blood" won't solve the problem if the culture is still dysfunctional.
Dale Winston is the chairwoman and CEO of Battalia Winston, an executive search firm.
I agree with Jhumpa: What a mess! Has Lance really turned a blind eye to this problem since he took over as chief executive, five years ago? He's lucky that Barker has maintained its growth, because this kind of turf war can be crippling to an organization. And I suspect that if he doesn't address the tension between Ahmed and Damon soon, his luck will run out.
At this point, outside help seems warranted. Lance should hire an organizational consultant and coach to objectively analyze and diagnose the situation and make neutral recommendations on how to fix it.
It may be that Damon needs coaching on how he communicates or that he and Ahmed need to talk through their conflicting approaches. In the 27 years that I've run Battalia Winston, one of the largest woman-owned executive search firms in the United States, I've hired many coaches to help executives understand how their work styles may be affecting those around them.
If Lance sacks one or both of them, he looks weak and incapable.
I've also had success with the team-building exercises that Eric suggests. Retreats are a great opportunity to step away from day-to-day issues and gripes and discuss work styles and how people want to collaborate and generally put everyone on the same page. With the right facilitator, which is always critical, Lance can get his team rowing in the right direction, and the exercise will benefit all members even if some people need it more than others do.
I certainly would not recommend that Lance fire either Ahmed or Damon now. When two senior managers don't play well together in the sandbox, employees inevitably start to take sides. If Lance sacks one or both of them simply because they bicker with each other, he looks weak and incapable of managing healthy debate on his team.
There are conflicts in every organization. Damon is right that sales departments often prioritize revenues over profitability and that it's the job of a CFO to push back. Most of the conflicts I've seen among our senior staff throughout the years have been over territory, clients, and claiming credit for other people's work. But we've always been able to address those issues—and ensure that they don't devolve into destructive personal battles—by emphasizing our team ethos and showing our consultants how everyone's work contributes to our collective success.
Lance has made the mistake of letting this fester. As a newly minted CEO, he should have headed this problem off at the pass. But it's not too late. With a renewed commitment to top-level collaboration and help from an expert, I believe, he can ease the tensions between Damon and Ahmed and, I hope as a result, meet Barker's revenue goal.
BG Boris Groysberg is a professor of business administration in the Organizational Behavior unit at Harvard Business School and a faculty affiliate at the school's Race, Gender & Equity Initiative. He is the coauthor, with Colleen Ammerman, of Glass Half-Broken: Shattering the Barriers That Still Hold Women Back at Work (Harvard Business Review Press, 2021). bgroysberg
KB Katherine Connolly Baden is a research associate at Harvard Business School.
Partner Center
Jun 8, 2022
Case Study for Leadership Development and Team Collaboration
Summary: Here's how to tell the truth at work; encourage openness and collaboration rather than defensiveness for successful team development .
Dear Dr. Sylvia,
We are now back in the office three days a week and working from home for two days. It certainly is changing the dynamic of how people behave with each other.
Sadly, we were more polite on Zoom calls .
As a result, talking with others is almost a contact sport. While standing around the proverbial coffee machine, talk is cheap! There is now constant backbiting and gossip.
When even small changes occur, it is like starting over again.
It's like starting from scratch (what an odd statement this is.) Yet, we have forgotten our manners and what it means to work together.
In any case, I would appreciate suggestions on how the teams at work can be more efficient and cooperative.
Truth and trust are twin concepts that make all the difference in leadership and team collaboration.
Dear Curious,
Let's start at the most fundamental aspect of leadership development and collaboration. It's about how to develop trust in the work setting.
Think of it this way, trust, like love, is an abstraction. It means many things to different people.
For example, like love, you can only know it when you have it.
Every company I work with puts the desire for more trust on its wish list. So, what does it take to develop a culture of trust at work?
The "how-to" demands a complex, multifaceted strategy with a foundation based on telling the truth.
For example, while telling the truth sounds like a no-brainer, it is shocking how hard it is to do.
It is also disappointing how ill-prepared even the most sophisticated executive is to create a work climate where it is safe enough to tell hard truths that ultimately lead to a workplace culture of trust.
The world is demanding more truth and honesty from leadership development programs.
Let's start with the givens:
Team interaction and collaboration constantly clash with the older hierarchy and silo mentality model.
If only there were a playbook!
Consequently, there is still uncertainty for leaders to know what to do and the exact parameters of teaming.
We are still marching out of generations of my way or the highway thinking. Looking out for #1 is still embedded in our perspectives as we strive to be part of a team.
Newer research on leadership development requires leaders to be more self-aware.
Research on team development helps put things into perspective.
Here at Creative Energy Options, Inc. (CEO) , we have observed that high-functioning teams can optimize performance and sustain cohesiveness through difficult periods. This optimized performance includes this specific team development model. It is destined to be successful.
Leadership development programs that include self-awareness are best for team development.
For example, as in the original model, forming is, of course, the first step. Gathering the members of the team and creating a vision is critical. It is also crucial that you include everyone in designing the concept.
That is to say, when you get buy-in from the team, they are more than likely to do whatever it takes to bring the vision to life.
Then it is time to get "down and dirty" to hash out the details. That occurs in the storming phase.
The storming phase, if rushed, gives everyone high anxiety.
The second phase of storming in our model gets priority focus. We monitor this stage very carefully. Give this stage lots of room.
As an illustration, this stage is where individual behavior patterns clash. Unless there is room to observe and understand why we push each other's buttons, talk about communication styles, and gain insights into better ways of relating, deeper trust won't evolve.
While in the storming phase, we also agree to norms so that conflict does not destroy the vision or relationships. We all adjust for a smoother functioning, more extensive system in the storming stage.
Norming is when to make agreements on appropriate ways of communicating.
The third stage, for us, is norming. This stage is where people find their stride and can accept their roles and the role of others on the team.
This stage is where we hone our listening skills and practice the art of honest feedback and acknowledgment.
The fourth stage, performing, completes all the powerful and positive work.
Indeed, once a team can learn the best way forward by holding the vision, struggling through conflict, and creating agreeable norms, they can work as a highly functioning team.
Hence, this model of team development works for large corporations, family firms, and entrepreneurial organizations,
Accordingly, it is also an essential model for start-ups to learn so they don't fall into dysfunctional traps.
The fifth stage, transformation, is when change happens in the blink of an eye, and the team must adapt quickly and effectively.
We have added to the team development model the fifth area, transformation. This area is critical to the team-building model.
Please note that performance is not the endpoint. What matters more is how the team handles difficult times or when there is a sudden change.
All be it, that is when the rubber meets the road.
That is to say; when the best of times becomes the worst, there can be a quick turnaround into the best of times.
Change is happening at an incredible speed these days. Think of it this way — only the fit will survive.
A case study from our leadership program proves the importance of stepping from one development phase to the next.
In this case study, an American VP of Engineering in the cement and minerals industry, part of a global conglomerate based in Denmark, caught the vision of how his team could become state of the art in collaboration, productivity, and profitability.
His vision meant beating out the competition through cost-effectiveness and fast turnaround from the point of sale to the completed project.
Here are the challenges :
Engineers who designed the equipment have silo-mentality. They did not communicate with each other or the sales department.
Performance measurement did not align around the final product; instead, it was related to individual tasks and did not accurately reflect overall effectiveness.
There were concerns about not being able to meet the customer needs in a cost-effective and timely fashion.
Various engineers from electrical, mechanical, and the project did not communicate needs and concerns with each other while the projects were in the design phase.
Competitors were more cost-effective.
The VP of engineering was sure his vision was correct. However, he lacked the buy-in from his team.
Leadership development means looking past problems for solutions.
A solution for the key issues:
VP of Engineering completed the CEO executive education course, Total Leadership Connections™ (TLC) . He used his understanding of systems thinking to learn about human connections.
In other words, he gained skills in team development, relationship building, identification of patterns in the workplace, and conflict mastery.
Hence, he learned how to build trust by telling the truth. The honesty led to a productive culture of accountability.
Leading means putting a plan into place that includes everyone. This thinking is at the core of understanding how systems work.,
Systems thinking leads to higher-level success.
The executives planned a two-day retreat. Here, the VP could gain the support he needed to move from silo thinking to collaborative.
The lead facilitator conducted pre-calls with the nine members of the senior team and the VP of engineering to explore current challenges and outcomes they desired from the off-site.
Here are the objectives:
Develop an environment of openness, understanding, and healthy communication
Explore organizational, team, and personal challenges
Create new ways of solving problems
Learn to observe patterns of behavior in yourself and others.
Develop a clear strategy to implement the vision
Pre-off-site calls help move issues along at a faster and more effective speed.
At the off-site, the team revisited the objectives and streamlined objectives for what they wanted to accomplish during the retreat:
Clarity and alignment of vision and deliver the vision successfully
Be happier coming to work
Reframing negativity
Improve team communications
Understanding of inclusion/exclusion
Strategy for implementing the vision
Create trust in an environment which encourages truth
Team members quickly came forth with previously unspoken issues holding the company back.
They willingly explored conflict and gained skills to face competition openly to improve work relationships and communication, thus creating an environment of accountability and trust.
Indeed, in this initial forming stage, the leadership team discussed the realignment of roles. This group had to give up long-held beliefs about winners and losers. They had to pivot ideas about speaking out or avoiding conflict. They had to consider what was best for the team, the company, or themselves.
The stages of team development move back and forth; it's never a straight line.
Accordingly, they all agreed to consider job realignment.
At the same time, differences of opinion surfaced.
However, as with most teams, there is a natural desire to move to the decision quickly and alleviate discomfort.
In the same vein, telling the truth is never easy, and when power or perceived power is at stake, we play our cards close to the chest. Again, this storming stage is key to a strong foundation for performance.
Finally, Steve, a well-respected manager, spoke his truth. He wanted to step down from his position. He was willing to take a more hands-on role and leave the task of leading others.
Without many details, Steve spoke of pressures at home and a desire to spend more time with his family. He finally shared, "I would never have taken this risk if the discussion in the room were not so open and honest. I didn't come here consciously ready to change my job, yet I know it will be better for me and better for the team."
Leadership and team-building mean taking the risk of being vulnerable.
He talked about his concerns, letting his boss, team members, and the company down. Steve did not speak from anger or fear; he told with relief, letting the truth out.
Different from the past., the room was silent. Some knew Steve would not change his perspective, others remained silent, and some wanted him to change his mind.
The doors to the truth opened, and progress occurred on many strategic levels. By the end of the retreat, the group had a succession plan in place. And the agreement was to give Steve time to make sure this was his long-term decision.
Results of the two-day retreat
By the end of the retreat, team members were much clearer about their roles. They had learned to ask for support.
Likewise, communication improved, and members could handle conflict in the team and quickly move to conflict mastery.
The doors to the truth opened, and progress occurred on many strategic levels. Steve received coaching and gained even more confidence that his choice was right. He began to feel better physically, and his family relationships improved.
A month after the retreat, Steve handed his responsibilities to Sean. While Steve is no longer on the leadership team, he is an active supporter of the group process and continued help to Sean.
Results at the Six-month mark would remain optimistic because of the initial exemplary work.
Now, more people can be in the right roles for team effectiveness. The team saw Steve, no longer on the senior squad, still making a meaningful contribution, and they saw he was please with the change.
Team members were clear on their roles and felt secure in their jobs. Team members accepted the idea of outsourcing globally, which was cost-effective and time-effective, allowing for more volume and higher profit for the company.
They had been resistant to this out of fear of losing their jobs until now. There was no longer fear of being downsized.
Cross-training of functions occurred, decreasing the silo-mentality. The team began working at a performing stage of team development.
Results at the one-year mark can be spectacular.
This team has moved to a transformed stage of team development.
Many executives have attended the CEO leadership development program, Total Leadership Connections™ (TLC). Team members have developed deep relationships and can now communicate effectively and work in a culture of inclusion, trust, and accountability with solid communication and conflict resolution skills.
Coaching with team members occurs and has supported the team in handling crises, change and conflict.
They have weathered and adapted to a change in leadership at the level above the VP of Engineering.
This team is clear on its vision of "mobilizing our resources to benefit the customer more efficiently."
Conclusion: Team building begins with the truth that can turn to trust.
When a team works at a transformed stage, they can resolve crises, and conflicts can be r quickly. This knowledge impacts a robust bottom line.
Through becoming pattern-aware leaders, a culture of truth and trust becomes the environment of practical teamwork.
Please consider using this model with your team.
Here's to your success,
P.S. Take the leadership development quiz to see where you need to improve your skills. And then give us a call or email at [email protected] or 570–233–1042 in California.
More from Sylvia Lafair
Sylvia Lafair, PhD, a world recognized executive leadership coach and author focuses on the power of relationships to achieve positive lasting change at work an
About Help Terms Privacy
Get the Medium app
Sylvia Lafair
Text to speech

The Five Stages of Team Development: A Case Study
Team Building | By Gina Abudi | Read time minutes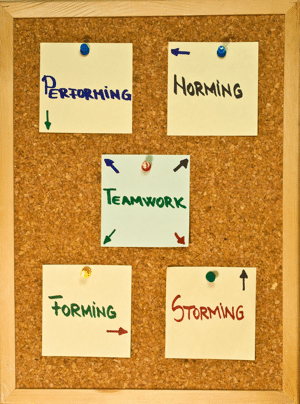 Every team goes through the five stages of team development. First, some background on team development. The first four stages of team growth were first developed by Bruce Wayne Tuckman and published in 1965.
His theory, called "Tuckman's Stages" was based on research he conducted on team dynamics. He believed (as is a common belief today) that these stages are inevitable in order for a team to grow to the point where they are functioning effectively together and delivering high quality results.
In 1977, Tuckman, jointly with Mary Ann Jensen, added a fifth stage to the 4 stages: "Adjourning." The adjourning stage is when the team is completing the current project. They will be joining other teams and moving on to other work in the near future. For a high performing team, the end of a project brings on feelings of sadness as the team members have effectively become as one and now are going their separate ways.
The five stages:
Stage 1: Forming
Stage 2: storming, stage 3: norming, stage 4: performing, stage 5: adjourning.
This article provides background on each stage and an example of a team going through all five stages.
The "forming" stage takes place when the team first meets each other. In this first meeting, team members are introduced to each. They share information about their backgrounds, interests and experience and form first impressions of each other. They learn about the project they will be working on, discuss the project's objectives/goals and start to think about what role they will play on the project team. They are not yet working on the project. They are, effectively, "feeling each other out" and finding their way around how they might work together.
During this initial stage of team growth, it is important for the team leader to be very clear about team goals and provide clear direction regarding the project. The team leader should ensure that all of the members are involved in determining team roles and responsibilities and should work with the team to help them establish how they will work together ("team norms"). The team is dependent on the team leader to guide them.
As the team begins to work together, they move into the "storming" stage. This stage is not avoidable; every team - most especially a new team who has never worked together before - goes through this part of developing as a team. In this stage, the team members compete with each other for status and for acceptance of their ideas. They have different opinions on what should be done and how it should be done - which causes conflict within the team. As they go progress through this stage, with the guidance of the team leader, they learn how to solve problems together, function both independently and together as a team, and settle into roles and responsibilities on the team. For team members who do not like conflict, this is a difficult stage to go through.
The team leader needs to be adept at facilitating the team through this stage - ensuring the team members learn to listen to each other and respect their differences and ideas. This includes not allowing any one team member to control all conversations and to facilitate contributions from all members of the team. The team leader will need to coach some team members to be more assertive and other team members on how to be more effective listeners.
This stage will come to a closure when the team becomes more accepting of each other and learns how to work together for the good of the project. At this point, the team leader should start transitioning some decision making to the team to allow them more independence, but still stay involved to resolve any conflicts as quickly as possible.
Some teams, however, do not move beyond this stage and the entire project is spent in conflict and low morale and motivation, making it difficult to get the project completed. Usually teams comprised of members who are professionally immature will have a difficult time getting past this stage.
When the team moves into the "norming" stage, they are beginning to work more effectively as a team. They are no longer focused on their individual goals, but rather are focused on developing a way of working together (processes and procedures). They respect each other's opinions and value their differences. They begin to see the value in those differences on the team. Working together as a team seems more natural. In this stage, the team has agreed on their team rules for working together, how they will share information and resolve team conflict, and what tools and processes they will use to get the job done. The team members begin to trust each other and actively seek each other out for assistance and input. Rather than compete against each other, they are now helping each other to work toward a common goal. The team members also start to make significant progress on the project as they begin working together more effectively.
In this stage, the team leader may not be as involved in decision making and problem solving since the team members are working better together and can take on more responsibility in these areas. The team has greater self-direction and is able to resolve issues and conflict as a group. On occasion, however, the team leader may step in to move things along if the team gets stuck. The team leader should always ensure that the team members are working collaboratively and may begin to function as a coach to the members of the team.
In the "performing" stage, teams are functioning at a very high level. The focus is on reaching the goal as a group. The team members have gotten to know each other, trust each other and rely on each other.
Not every team makes it to this level of team growth; some teams stop at Stage 3: Norming. The highly performing team functions without oversight and the members have become interdependent. The team is highly motivated to get the job done. They can make decisions and problem solve quickly and effectively. When they disagree, the team members can work through it and come to consensus without interrupting the project's progress. If there needs to be a change in team processes - the team will come to agreement on changing processes on their own without reliance on the team leader.
In this stage, the team leader is not involved in decision making, problem solving or other such activities involving the day-to-day work of the team. The team members work effectively as a group and do not need the oversight that is required at the other stages. The team leader will continue to monitor the progress of the team and celebrate milestone achievements with the team to continue to build team camaraderie. The team leader will also serve as the gateway when decisions need to be reached at a higher level within the organisation.
Even in this stage, there is a possibility that the team may revert back to another stage. For example, it is possible for the team to revert back to the "storming" stage if one of the members starts working independently. Or, the team could revert back to the "forming" stage if a new member joins the team. If there are significant changes that throw a wrench into the works, it is possible for the team to revert back to an earlier stage until they are able to manage through the change.
In the "adjourning" stage the project is coming to an end and the team members are moving off into different directions. This stage looks at the team from the perspective of the well-being of the team rather than from the perspective of managing a team through the original four stages of team growth.
The team leader should ensure that there is time for the team to celebrate the success of the project and capture best practices for future use. (Or, if it was not a successful project - to evaluate what happened and capture lessons learned for future projects). This also provides the team the opportunity to say good-bye to each other and wish each other luck as they pursue their next endeavour. It is likely that any group that reached Stage 4: Performing will keep in touch with each other as they have become a very close knit group and there will be sadness at separating and moving on to other projects independently.
Is the Team Effective or Not?
There are various indicators of whether a team is working effectively together as a group. The characteristics of effective, successful teams include:
Clear communication among all members
Regular brainstorming session with all members participating
Consensus among team members
Problem solving done by the group
Commitment to the project and the other team members
Regular team meetings are effective and inclusive
Timely hand off from team members to others to ensure the project keeps moving in the right direction
Positive, supportive working relationships among all team members
Teams that are not working effectively together will display the characteristics listed below. The team leader will need to be actively involved with such teams. The sooner the team leader addresses issues and helps the team move to a more effective way of working together, the more likely the project is to end successfully.
Lack of communication among team members
No clear roles and responsibilities for team members
Team members "throw work over the wall" to other team members, with lack of concern for timelines or work quality
Team members work alone, rarely sharing information and offering assistance
Team members blame others for what goes wrong, no one accepts responsibility
Team members do not support others on the team
Team members are frequently absent thereby causing slippage in the timeline and additional work for their team members
Example of a Team Moving Through the Five Stages
Background and team members.
A team has been pulled together from various parts of a large service organisation to work on a new process improvement project that is needed to improve how the company manages and supports its client base. The team lead on this project is Sandra from the Chicago office who has 15 years experience as a project manager/team lead managing process improvement projects.
The other members of the team include:
Peter: 10 years experience on various types of projects, expertise in scheduling and budget control (office location: San Diego)
Sarah: 5 years experience as an individual contributor on projects, strong programming background, some experience developing databases (office location: Chicago)
Mohammed: 8 years experience working on various projects, expertise in earned value management, stakeholder analysis and problem solving (office location: New York)
Donna: 2 years experience as an individual contributor on projects (office location: New York)
Ameya: 7 years experience on process improvement projects, background in developing databases, expertise in earned value management (office location: San Diego)
Sandra has worked on projects with Sarah and Mohammed, but has never worked with the others. Donna has worked with Mohammed. No one else has worked with other members of this team. Sandra has been given a very tight deadline to get this project completed.
Sandra has decided that it would be best if the team met face-to-face initially, even though they will be working virtually for the project. She has arranged a meeting at the New York office (company headquarters) for the entire team. They will spend 2 days getting introduced to each other and learning about the project.
The Initial Meeting (Stage 1: Forming)
The day of the face-to-face meeting in New York has arrived. All team members are present. The agenda includes:
Personal introductions
Team building exercises
Information about the process improvement project
Discussion around team roles and responsibilities
Discussion around team norms for working together
Introduction on how to use the SharePoint site that will be used for this project to share ideas, brainstorm, store project documentation, etc
The team members are very excited to meet each other. Each of them has heard of one another, although they have not worked together as a team before. They believe they each bring value to this project. The team building exercises have gone well; everyone participated and seemed to enjoy the exercises. While there was some discussion around roles and responsibilities - with team members vying for "key" positions on the team - overall there was agreement on what needed to get done and who was responsible for particular components of the project.
The onsite meeting is going well. The team members are getting to know each other and have been discussing their personal lives outside of work - hobbies, family, etc. Sandra is thinking that this is a great sign that they will get along well - they are engaged with each other and genuinely seem to like each other!
The Project Work Begins (Stage 2: Storming)
The team members have gone back to their home offices and are beginning work on their project. They are interacting via the SharePoint site and the project is off to a good start. And then the arguments begin.
Peter has put up the project schedule based on conversations with only Mohammed and Ameya on the team. Donna and Sarah feel as if their input to the schedule was not considered. They believe because they are more junior on the team, Peter has completely disregarded their concerns about the timeline for the project. They challenged Peter's schedule, stating that it was impossible to achieve and was setting up the team for failure. At the same time, Sarah was arguing with Ameya over who should lead the database design and development effort for this project. While Sarah acknowledges that Ameya has a few years more experience than she does in database development, she only agreed to be on this project in order to take a lead role and develop her skills further so she could advance at the company. If she knew Ameya was going to be the lead she wouldn't have bothered joining this project team. Additionally, Mohammed appears to be off and running on his own, not keeping the others apprised of progress nor keeping his information up to date on the SharePoint site. No one really knows what he has been working on or how much progress is being made.
Sandra had initially taken a side role during these exchanges, hoping that the team would work it out for themselves. However, she understands from past experience managing many project teams that it is important for her to take control and guide the team through this difficult time. She convenes all of the team members for a virtual meeting to reiterate their roles and responsibilities (which were agreed to in the kick-off meeting) and to ensure that they understand the goals and objectives of the project. She made some decisions since the team couldn't come to agreement. She determined that Ameya would lead the database development design component of the project, working closely with Sarah so she can develop further experience in this area. She reviewed the schedule that Peter created with the team, making adjustments where necessary to address the concerns of Donna and Sarah. She reminded Mohammed that this is a team effort and he needs to work closely with the others on the team.
During the virtual meeting session, Sandra referred back to the ground rules the team set in their face-to-face meeting and worked with the team to ensure that there was a plan in place for how decisions are made on the team and who has responsibility for making decisions.
Over the next few weeks, Sandra noticed that arguments/disagreements were at a minimum and when they did occur, they were worked out quickly, by the team, without her involvement being necessary. Still, she monitored how things were going and held regular virtual meetings to ensure the team was moving in the right direction. On a monthly basis, Sandra brings the team together for a face-to-face meeting. As the working relationships of the team members started improving, Sandra started seeing significant progress on the project.
All is Going Smoothly (Stage 3: Norming)
The team has now been working together for nearly 3 months. There is definitely a sense of teamwork among the group. There are few arguments and disagreements that can't be resolved among the team. They support each other on the project - problem solving issues, making decisions as a team, sharing information and ensuring that the ground rules put in place for the team are followed.
Additionally, the team members are helping each other to grow and develop their skills. For example, Ameya has worked closely with Sarah to teach her many of the skills he has learned in database design and development and she has been able to take the lead on accomplishing some of the components of their aspect of the project.
Overall, the team members are becoming friends. They enjoy each other's company - both while working on the project and after hours via communicating on email, via instant messaging, on Twitter, or over the telephone.
Significant Progress is Made! (Stage 4: Performing)
The team is now considered a "high performing team." It wasn't easy getting to this stage but they made it! They are working effectively as a group - supporting each other and relying on the group as a whole to make decisions on the project. They can brainstorm effectively to solve problems and are highly motivated to reach the end goal as a group. When there is conflict on the team - such as a disagreement on how to go about accomplishing a task - the group is able to work it out on their own without relying on the team leader to intervene and make decisions for them. The more junior members - Donna and Sarah - have really developed their skills with the support and help of the others. They have taken on leadership roles for some components of the project.
Sandra checks in with the team - praising them for their hard work and their progress. The team celebrates the milestones reached along the way. When necessary, Sandra provides a link from the team to the executives for decisions that need to come from higher up or when additional support is needed.
The project is on time and within budget. Milestones are being met - some are even ahead of schedule. The team is pleased with how well the project is going along, as is Sandra and the executives of the organisation.
Time to Wrap Up (Stage 5: Adjourning)
The project has ended. It was a huge success! The internal customer is pleased and there is definitely an improvement in how the company supports its clients. It has been a great 8 months working together…with some ups and downs of course. Each of the individuals on the project will be moving to other projects within the organisation, but no one is going to be on the same project. They will miss working with each other but have vowed to remain friends and keep in touch on a personal level - hopefully to work together again soon!
The team has gotten together in the New York office to discuss the project, including documenting best practices and discussing what worked effectively and what they would improve upon given the chance to do it again. Sandra has taken the team out to dinner. They are joined by the project sponsor and some other executives who are extremely pleased with the end result.
This is a simplistic view of a team working through the five stages of team development. I hope it provides some benefit to you.
Remember that at any time this team could revert back to a previous stage. Let's assume that another individual joins the team - the team will revert back to the "forming" stage as they learn how to work with the new team member; reestablishing team guidelines, finding their way again, and learning how to work cohesively as a team. Or, let's assume that Mohammed slips back into his old ways of keeping to himself and not sharing information with the team - this may cause the team to revert back to the "storming" stage.
It is important to remember that every team - regardless of what the team is working on - will follow these stages of team development. It is the job of the team leader to help see the team through these stages; to bring them to the point where they are working as effectively as possible toward a common goal.
The Team Handbook, 3rd Edition (Scholtes, Joiner, Streibel), Publisher: Oriel
Managing the Project Team (Vijay Verma), Publisher: PMI
Gina Abudi has over 15 years consulting experience in a variety of areas, including project management, process management, leadership development, succession planning, high potential programmes, talent optimisation and development of strategic learning and development programmes. She has been honoured by PMI as one of the Power 50 and has served as Chair of PMI's Global Corporate Council Leadership Team. She has presented at various conferences on topics ranging from general management and leadership topics to project management. Gina received her MBA from Simmons Graduate School of Management.
Copyright © 2009-2010 Gina Abudi. All rights reserved.
What's Next?
You may also be interested in, building a business case for your project.
To get stakeholders or management to approve your project, you will need to build a solid business case. Here are the basic steps for creating a business case.
Work Breakdown Structure Made Easy
The Work Breakdown Structure is a deliverable-oriented, hierarchical decomposition of the work to be completed by a project team.
Project Management As it Ought to Be
Project management can't be accomplished by following a formula or using the right system. The systems and the software only make the job easier; they aren't the elements of success.
Agile Through the Waterfall
Many organisations have adopted Agile practices into their development methodologies and they have proved to be successful for the organisation as a whole.