Career Center
Digital Events
ILA Digital Events
ILA Conference
Chapters & Affiliates
Awards & Recognition
Write or Review for ILA
Volunteer & Lead
Children's Rights to Read
Position Statements
Literacy Glossary
Literacy Today Magazine
Literacy Now Blog
Resource Collections
Resources by Topic
Member Benefits
Membership Types
My Account & Profile
Our Mission
Our Leadership
Press & Media

Literacy Now
ILA Network
Conferences & Events
Literacy Leadership
Teaching With Tech
Purposeful Tech
Book Reviews
5 Questions With...
Anita's Picks
Check It Out
Teaching Tips
In Other Words
Putting Books to Work
Tales Out of School
Teaching Strategies
Digital Literacies
Foundational Skills
~7 years old (Grade 2)
Innovating With Technology
Administrator
Digital Literacy
21st Century Skills
Content Types
Student Level
Teacher Educator
Special Education Teacher
Reading Specialist
Literacy Education Student
Literacy Coach
Classroom Teacher
Job Functions
Reimagining Writing Instruction With Digital Tools
Often educators are advised to first consider their instructional goals and then find a digital tool that will help them in satisfying their teaching needs. However, we've found that by exploring digital tools and apps, teachers can see new possibilities for writing instruction. Therefore, learning about digital tools can act as an impetus for considering alternative approaches for strengthening writing skills.
At Kent State's Research Center for Educational Technology , we have the privilege of collaborating with local teachers and students to integrate technology into their education and learning. Teacher and student cohorts visit our technologically advanced classroom for six weeks, five days a week, for two hours each day. This spring, we observed a second-grade teacher as she received situated professional development for integrating technology into her literacy instruction while her students had opportunities to explore digital tools for writing. On the basis of that implementation, we offer suggestions for programs and mobile applications that might best help educators facilitate writing activities and assignments in their classrooms.
Preparing students for writing
Why It's Important : Although the writing process is not a lockstep, there is strong evidence to support that students are more successful as writers when they understand it. Therefore, engaging students in prewriting and organizing activities before they start the first draft improves the quality of their writing.
Digital Tools : Digital notebooks, such as Penzu , can serve as writing journals for students to generate ideas. In addition, applications like Popplet and Padlet can provide a space where students may independently or collaboratively brainstorm about topics or genre elements. By using these digital tools, students can make their planning visible as they can easily organize and reorganize ideas.
Multimodal compositions
Why It's Important : Technology is changing how people write. By composing with images, audio, and video, students learn to use multiple modes to convey meaning. For students who might be considered struggling writers, composing with a variety of modes can also help students be more strategic in their rhetorical decision making.
Digital Tools : There are a number of apps and digital tools that allow students to produce multimodal compositions. Haiku Deck , Buncee , and Adobe Spark are a few tools we routinely use with teachers and students. However, we would also encourage teachers to think about how programming and coding with apps such as Daisy the Dinosaur and Scratch Junior might also help their students engage in digital storytelling.
Publishing students' writing
Why It's Important : When students publish their writing for a wide audience, they have opportunities to receive authentic feedback. This process develops their writerly voice: They become more aware of who will be reading their composition and tailor their voice according to the purpose, the context, and the audience.
Digital Tools : Digital platforms, such as Edmodo and Seesaw , are spaces for students to share their writing and then receive feedback.
Apps should align with pedagogy; however, teachers can reimagine how they can implement engaging, research-based writing instruction by exploring digital tools. This reimagination can also be facilitated through conversations with others; teachers grow by seeing the best practices of others. In addition to providing some examples in this blog, we also developed and have now opened access to SpedApps , a database with over 400 apps. This resource is not only a collection of mobile apps for content instruction (e.g., literacy) but is also a community where teachers can share the promise and pitfalls of mobile-based instruction as well as add their own favorite apps.
Kristine E. Pytash is an associate professor at Kent State University. Richard E. Ferdig is the Summit Professor of Learning Technologies and Professor, IT, Research Center for Educational Technologies. Enrico Gandolfi is a research fellow at Kent State University. Rachel Mathews is a doctoral student at Kent State University. This work was funded, in part, by a corporate gift from AT&T.
This article is part of a series from the Technology in Literacy Education Special Interest Group (TILE-SIG).
Ways That Digital Tools Can Help Students to Read Their Worlds
Conferences & Events
Anita's Picks
Recent Posts
ILA Choices Reading Lists Live on With New Name, New Home
ILA Board Announces New Executive Director; Interim Executive Director Nicola Wedderburn Takes the Helm Permanently
Crayola Creativity Week: A Seven-Day Celebration of Creativity Starting Jan. 23
Spotlight on the ILA Network: Children's Literature and Reading Special Interest Group
Explore Resources for Banned Books Week
For Network Leaders
For Advertisers
Privacy & Security
Terms of Use

Promoting Strong Writing Skills With Digital Instruction
Teachers in all content areas can guide students through the writing process by using popular apps—both in the classroom and in distance learning.
Writing is a crucial skill for learners, for their academic careers and their life after school. In our current situation, teachers need strategies for writing instruction that can be used in both face-to-face and virtual settings, because even at schools that have reopened for in-person learning, there's a chance we'll have to shift back to distance learning if local coronavirus cases surge. I have a technique that teachers across content areas and grade levels can implement in their classes to enhance their writing instruction.
Digital writing conferences provide students with written feedback on their writing. Unlike verbal feedback during face-to-face conferences, which many of us are familiar with, students will always have access to the feedback—they won't forget what they have been told and can refer to the feedback for future growth.
One of the biggest benefits of using digital writing instruction is that it provides teachers with an opportunity to give differentiated assessments and personalized instruction through the use of varying levels of feedback for writers. It's an opportunity to include one-on-one writing instruction to fit the individual needs of students, which is not always available through a more traditional method of writing instruction.
Time Management
With in-person writing instruction, teachers are constrained by the time limits of a normal class period; digital instruction, however, makes time limits less of an issue and is conducive to both virtual and face-to-face instruction. Digital instruction can also be done synchronously or asynchronously, so students can work at their own pace and teachers and students can schedule a time to chat about the writing.
This method also helps teachers manage their own time when evaluating student writing—and as we all know, no matter what students' skill level with writing is, evaluating their work is time consuming. By providing feedback with digital methods, teachers can schedule time for evaluation that fits their schedule and the student's schedule. Students can also work at their own pace as they incorporate the feedback they get.
The Tools I Use for Digital Writing Instruction
Google Docs: My most important tool for digital writing instruction is Google Docs, which enables students to easily share their writing with me and to keep their writing organized. I use the comments feature to leave feedback on specific parts of student writing in a way that is unambiguous for the student—I can highlight a word, phrase, or passage and add feedback in a comment that is tied to the relevant text.
This feature means that a teacher can leave their digital fingerprint on their students' work, with the sure knowledge that the student will see the comments and feedback in the correct context. All too often in a face-to-face conversation, that information gets lost. In Google Docs, students can also respond to the teacher's feedback if they have questions or concerns.
Teachers and students can also use the chat feature within the document to talk in real time about the writing—I do this by scheduling appointments with students after I've done an initial review of their work.
One of the biggest benefits of using Google Docs and other digital tools with writing instruction is the accountability aspect. Teachers can track a student's writing progress in their Google Docs, and even watch students type in real time. Teachers can also see what edits and revisions students have made to their documents by looking at the version history. These features are useful for accountability purposes, and can be invaluable in tracking students' learning as we can see exactly how they apply the feedback we give and have a conversation about that process.
Flipgrid: Flipgrid is a popular online video tool that allows teachers and students to record videos. Teachers can use it to record video or audio feedback and suggestions for writing, and students can respond with their own questions or comments. This can not only benefit students academically as they take in feedback but also increase their sense of connection with their teacher and the class as they see and hear the teacher engaging with their work. The video is also beneficial for students to store the feedback for future use—it provides an additional digital record of the feedback that shows students' writing growth.
Wakelet: Wakelet is an online curation and collection tool that allows students to organize content and also other tools, including Google Docs and Flipgrid, in one site. They can customize their pages to suit their personal preferences or the requirements of an assignment, and create Wakelet pages that link to their Google Docs and Flipgrid videos.
Teachers can choose how they want students to organize their writing, or allow students to set up a system for themselves. Organization can be done by specific topics, like argumentative or narrative writing, which helps with assessing writing assignments at the end of a unit. Wakelet can also be used to store links to research sources that students consult and to organize their writing as a final portfolio—students can choose what writing to showcase on their page for their final portfolio of learning.
Teachers in all content areas can use digital writing instruction to accommodate learners in this current educational climate and in the future. Whether education is happening virtually or face-to-face, digital tools can help ensure that students receive quality writing instruction.
We've updated our privacy policy. Click here to review the details. Tap here to review the details.
Activate your 30 day free trial to unlock unlimited reading.
The Role of Digital Literacy in Writing Instruction
You are reading a preview.
Activate your 30 day free trial to continue reading.
Check these out next
This presentation represents the culmination of many years of research into and experience with incorporating digital literacy into writing instruction. I originally prepared the presentation for my colleagues in the Program for Writing and Rhetoric at CU Boulder, but it has also been used by other universities to help introduce writing faculty to the changing nature of literacy.
Recommended
More Related Content
Slideshows for you (19).
Similar to The Role of Digital Literacy in Writing Instruction (20)
More from Amy Goodloe (20)
Recently uploaded (20)
1. EXPLORING THE ROLE OF DIGITAL LITERACY IN WRITING INSTRUCTION Amy Goodloe PWR Digital Composition Coordinator Spring 2012 All Rights Reserved © 2012
2. PRESENTATION OVERVIEW Recommendations & Resources Common Concerns Learning Goals and Benefits Approaches to Teaching Digital Literacy Understanding Digital Literacy
3. UNDERSTANDING DIGITAL LITERACY
4. DEFINITION OF LITERACY In the context of writing instruction, literacy can be defined as: the ability to effectively participate in a variety of conversations using current and emerging technologies for research, reading, and writing
5. "EFFECTIVELY PARTICIPATE" •find the conversations •read them closely and critically •evaluate different perspectives and forms of evidence •enter into the conversation through writing or other means of communication Includes the ability to: in both print and digital environments
6. "CONVERSATIONS" •Traditionally occurred only in print or face to face venues •Now also occur in digital environments Formal and informal exchanges of ideas among discourse communities, including academic, professional, and civic
7. "TECHNOLOGIES" Literacy has always required knowing how to use technologies for research, reading, & writing The nature of literacy changes in response to changes in these technologies For most of our lives, the technologies of literacy enabled reading &writing in print formats Now the technologies of literacy enable reading &writing in digital formats as well
8. WHAT ABOUT "DIGITAL" LITERACY? The nature of literacy has changed to the extent that the digital is implied in today's definitions of literacy. Here are a few more definitions…
9. "Literacy includes the ability to read and interpret media (text, sound, images), to reproduce data and images through digital manipulation, and to evaluate and apply new knowledge gained from digital environments." Barbara R. Jones-Kavalier and Suzanne L. Flannigan. "Connecting the Dots: Literacy of the 21st Century," Educause Quarterly. http://goo.gl/GUA7k
10. "Literacy has always been a collection of cultural and communicative practices shared among members of particular groups. As society and technology change, so does literacy. Because technology has increased the intensity and complexity of literate environments, the twenty-first century demands that a literate person possess a wide range of abilities and competencies, many literacies. These literacies—from reading online newspapers to participating in virtual classrooms—are multiple, dynamic, and malleable." "21st Century Literacies Framework." National Council of Teachers of English. http://www.ncte.org/positions/statements/21stcentframework
11. THE CHANGING NATURE OF LITERACY Research - Reading - Writing
12. RESEARCH Writing instruction has always included helping students with the process of searching for, locating, managing, and evaluating information How has the nature of research changed?
13. RESEARCH: NEW PROCESSES Notable portion of research time is now spent on sorting through vast number of sources Research can become social and collaborative, through social media sharing tools Social media tools allow us to build "personal learning networks" and customized information portals
14. RESEARCH: NEW OPPORTUNITIES Digital texts offer insight into how knowledge is produced through refinements in thinking, in response to conversations Digital environments give us greater access to populations for primary research
15. RESEARCH: NEW CHALLENGES Harder to assess credibility •Difficulty identifying concepts like publication, publisher, author, editor •Confusion over who's "screening" information Sheer volume of available information is overwhelming
16. READING Writing instruction has always included an emphasis on reading: • Writing often emerges in response to readings • Studying written texts gives insight into the craft • Effective writing must appeal to readers How has the nature of reading changed?
17. READING: NEW DEFINITIONS Reading now requires the ability to navigate in hypertext environments Reading also requires the ability to interpret new media genres
18. Every technology for reading was new at some point… http://www.youtube.com/watch?v=pQHX-SjgQvQ
19. READING: NEW EXPERIENCES Ability to move rapidly between multiple sources Option to customize a "feed" of readings based on interests Ability to easily search readings and carry a large collection with you Availability of multiple tools for sharing what you're reading
20. Social Nature of Reading
21. READING: NEW CHALLENGES Increased opportunities for distraction Temptation to read quickly and shallowly
22. Typical pattern for reading on the web
23. WRITING The purpose of writing instruction has always been to help students make effective use of the genres relevant to their rhetorical situations • Includes academic, civic, public, and professional How has the nature of writing changed?
24. WRITING: NEW DEFINITIONS Writing now includes composing in multiple modalities, including hypertext, images, audio, and video Writing also includes greater attention to rhetorical principles for design and layout
25. WRITING: NEW OPPORTUNITIES to participate in civic and professional conversations to compose in collaborative, interactive environments to publish writing "in progress"
26. WRITING: NEW RHETORICAL SITUATIONS Audiences might extend to communities beyond the class Purposes for writing are potentially immediate and practical New genres: blogs, wikis, web sites, email, social media, podcasts, photo essays, videos, animations
27. APPROACHES TO TEACHING DIGITAL LITERACY In Rhetoric & Composition Classes
28. APPROACHES - OVERVIEW Digital literacy as a topic • Discuss the changing nature of literacy • Engage in rhetorical analyses of digital compositions Digital literacy as a practice • Experiment with current and emerging technologies for research, reading, and writing • Ask students to compose rhetorically compelling messages in digital environments and/or in digital media formats
29. EXAMPLES: ENGAGE IN RHETORICAL ANALYSIS • Blogs, wikis, or forums on topics related to the class • Discussions on Wikipedia pages Study the rhetorical practices of an online discourse community • What is the rhetorical purpose of interface design? • How do navigational elements impact readers? Study rhetorical principles for communicating via web and interface design
30. Understanding the rhetorical purpose of blog layout
31. EXAMPLES: EXPLORE TECHNOLOGIES OF WRITING Experiment with tools that enhance reading, writing, collaboration, and peer review Experiment with different platforms for web publishing • Social bookmarking • Google Docs • Tools to annotate web pages and PDFs • Blogs • Wikis • Social media • Prezi • Glogster
32. Google Docs "comment" feature Diigo highlighter and sticky notes
33. EXAMPLES: COMPOSE IN DIGITAL ENVIRONMENTS Contribute to a public blog or wiki built by the class • Class blog for students across multiple sections • Blog or wiki to showcase research to target audience Contribute to existing blog, wiki, forum, or other digital environment • Posting comments that inspire a response • Editing a Wikipedia entry
34. Sample class research wiki
35. Class blog for three sections of my WRTG 3020 in Fall 2011. Students posted a total of 606 entries and 1044 comments.
36. EXAMPLES: COMPOSE IN DIGITAL MEDIA Compose a project for audiovisual delivery •Personal narrative (audio essay with photo slideshow) •Exploratory essay ("This I Believe" audio essay) •Mini-documentary research video •Prezi with text, images, and video Engage in digital media critique •Strategic remix of digital media content Explore "re-mediation" •Composing the same message in multiple modalities to study how the message changes
37. Sample mini- documentary Sample audio essay
38. Sample research project on Prezi
39. BENEFITS OF INTEGRATING DIGITAL LITERACY
40. Composing processes Rhetorical knowledge Critical thinking Discourse conventions HELPS US MEET ESTABLISHED GOALS OF WRITING INSTRUCTION Goals established by WPA, NCTE, CCC, and CCHE
41. GOAL: COMPOSING PROCESSES • Students can more easily view how ideas emerge through a process of conversation and refinement As readers in digital environments: • Response from real world audiences leads to desire to revise • Digital media composition requires a multi-step process • Can't produce a rhetorically powerful digital composition project the night before! • Requires planning, research, collaboration, problem- solving, drafting, feedback, revision As writers:
42. GOAL: RHETORICAL KNOWLEDGE • Easy availability of digital environments and genres allows students to study how writers respond to real rhetorical situations and employ rhetorical strategies As readers in digital environments: • Gives students opportunities to compose for real audiences and purposes, using contemporary genres and publishing platforms As writers:
43. GOAL: CRITICAL THINKING • Allows us to study how arguments work in action: types of evidence, persuasive strategies, impact on readers, nature of dialogue and disagreement As readers in digital environments: • Gain deeper insight into the rhetorical strategies and appeals used in digital formats by composing in them • As composers, students start to recognize subtle strategies for establishing credibility and persuading audiences As writers:
44. GOAL: DISCOURSE CONVENTIONS • Reading digital texts helps to raise awareness of the role of conventions in both print and digital genres As readers in digital environments: • Gives students practice at adapting conventions based on their target discourse community • Provides insight into the purpose of conventions that students often struggle with in print writing • Structural elements, such as introductions, transitions, "units" of thought, coherent progression of ideas As writers:
45. ADDITIONAL BENEFITS Reinforces traditional writing skills Improves digital literacy skills Validates multimodal literacies Inspires greater student engagement Prepares students for the future of writing
46. REINFORCES TRADITIONAL WRITING SKILLS In their research into the pedagogical benefits of digital storytelling for college students, Oppermann and Coventry (2011) found that: Being asked to communicate in the 'new language' of multimedia brings students a greater awareness of the component parts of traditional writing. Digital storytelling helps students develop a stronger voice and helps students more accurately and firmly place themselves in relationship to the arguments of others.
47. IMPROVES DIGITAL LITERACY SKILLS Today's college students don't have the digital literacy skills they need to compete against today's high school students • But many don't realize it, as they've been told they're "digital natives" Digital composition projects enable students to: • Identify deficiencies in their digital literacy skills • Remedy them while working on a project they find meaningful
48. VALIDATES MULTIMODAL LITERACY Literacy researchers have long emphasized the value of multiple modalities in human communication (text, sound, visuals) • Age of print: printed text is easiest to produce and distribute (multimedia is for pros only) • Digital age: relatively easy and inexpensive to produce and distribute text, audio, images, and video Assigning multimodal composition projects validates the rhetorical power of multiple modalities
49. IMPROVES STUDENT ENGAGEMENT Composing for real audiences and purposes inspires greater investment • Students have a genuine interest in conveying a meaningful message Relevance of assignments spurs greater effort • Helps students see writing as having a legitimate purpose beyond "term papers"
50. Opperman and Coventry (2011) found that digital composition projects allow students to: • work on authentic assignments • develop their personal and academic voice • represent knowledge to a community of learners • receive situated feedback from their peers Due to their affective involvement with this process and the novelty effect of the medium, students are more engaged than in traditional assignments.
51. PREPARES STUDENTS FOR THE FUTURE OF WRITING Today, elementary school students are producing multimedia research projects • What kind of research projects will they expect to do in college? • What kind of projects will employers expect all college graduates to be capable of producing? What will count as "good communication skills" in the future?
52. COMMON CONCERNS
53. WHAT'S "DIGITAL" ABOUT ACADEMIC WRITING? • The nature of academic writing and research are changing in response to digital tools and environments • Important and relevant academic conversations now take place in digital environments • Consider the push to change the nature of academic publishing to accommodate digital environments and media
54. I DON'T HAVE TIME FOR DIGITAL LITERACY! • Don't treat digital literacy as an "add on." Instead, consider: • How might digital literacy activities help you accomplish current learning goals? • How might your existing lesson plans benefit from some attention to digital tools or genres?
55. I'M NOT DIGITALLY SAVVY ENOUGH • Professionals in nearly every occupation have to constantly adapt to changes in their field • Literacy professionals must also adapt to the changing nature of literacy • Pursue opportunities for professional development • Become familiar with pedagogy and scholarship • Use campus resources to support technology training • Digital literacy is now part of the job description for most positions in rhetoric and composition.
56. STUDENTS ARE ALREADY DIGITAL NATIVES • Simply growing up in a digital culture does not lead students to become critical and rhetorically aware users of these tools • Most of us grew up in a print culture, but we still had to undergo years of schooling to learn to be "print literate" • Our students are eager for informed guidance through the landscape of digital composition
57. RECOMMENDATIONS FOR WRITING PROGRAMS
58. BASIC PREMISE To remain relevant to our students and to our discipline, we too must change The nature of writing instruction has also changed The nature of literacy is changing as we shift to a digital culture Writing instruction has always been about teaching literacy
59. RECOMMENDATION - ACKNOWLEDGEMENT The role of digital literacy in writing instruction should be acknowledged throughout the program, in: • Curricular goals • Hiring and reappointment criteria • Mission statement • Relevant committees and initiatives • New course proposals
60. RECOMMENDATION - SUPPORT Integrating digital literacy should be supported effectively through: • Coordinator positions (if applicable) • Relevant committees • Connections with campus resources • Opportunities for professional development • workshops, peer mentoring, going to conferences
61. RECOMMENDATION - CLASS ACTIVITIES Provide some exposure to: • Current and emerging technologies for writing • The rhetorical nature of digital composition • (even if only for 30 minutes once during the semester) Offer students the opportunity to compose in a digital genre • Whether on a small scale: class community blog, planning with mind maps, peer review with screencasts, etc. • Or a larger scale: audio narratives, collaborative wikis, digital storytelling, mini-documentary, etc.
62. RESOURCES For more information as well as help resources for students and faculty, visit: http://digitalwriting101.net
Editor's Notes
More info will be available in longer Strategic Plan, including review of scholarship, comparison of peer institutions sample assignments, help resources, etc.
Writing instruction has always been about the teaching of literacy
in other words, the core skills of literacy:  research, reading, and writing.  and rhetorical awareness (how to recognize different genres, audiences, and purposes for communication)Also includes knowing what's going on in the discourses relevant to you academically and professionallyIncludes participating in conversations wherever they occur (formal writing, informal writing, in person)
Story: waiting for a conversation to unfold in an academic journal vs. participating in a scholarly email discussion list
Consider how technologies for writing changed the nature of writing: Clay tablets, papyrus, scrolls, paper, printing press, typewriters, computers
http://www.educause.edu/EDUCAUSE+Quarterly/EDUCAUSEQuarterlyMagazineVolum/ConnectingtheDigitalDotsLitera/157395
How I stay current in a variety of issues: through checking out what my colleagues across the country are reading, which they share via social media tools
For example: Student confusion over validity of sources available via library databases
Consider how your own reading habits have changed in response to reading online?
Hypertext is well-suited to a "layered" or "networked" reading style
Briefly describe the premise of this humor video: to illustrate how we've always had to learn to adapt to changes in the technologies for reading and writing (monk has to learn to read a book, which operates differently than a scroll)
Social nature of reading: also raises the status of reading among peers
Follow this slide with a screen shot of an interface design that represents a "writing problem"? Maybe the Google Docs Create/upload buttons?
Example: Students can publish on web sites where their pieces get lots of hits and "favorites" and possibly also comments; generates a lot of enthusiasm on their part"Publishing" includes pieces that are still very much in process and subject to further revision and refinement in response to readers
Will address each underlined item in the following slides
Students gain insight into rhetorical awareness by studying the the rhetorical rationale for blog layout
Diigo is also a social bookmarking tool
It's actually quite hard to get edits to Wikipedia pages to "stick" if the writing doesn't meet certain standards. Requires rhetorical sensitivity.
Also concept of "remediation" – composing the same message in multiple modalities in order to study how each modality impacts the nature of the message.
Established goals come from: WPA, NCTE, CCC, and CCHEEnables us to meet the established goals of writing instruction:Composing processesRhetorical knowledgeCritical thinkingDiscourse conventions
MY EXPERIENCE"writing as a process" is hard to teach, esp. the value of drafting, getting feedback, and revisingneed for process becomes much clearer with digital media projects (which also involve lots of traditional writing)
Again, the concept of enabling students to become producers, not just consumers - reflected in the NCTE goals for teaching writing and many other places- studentslearn the "inside scoop" on how media messages persuadethat's partly why we teach essay writing: give students the inside scoop on how knowledge is composedcan't really understand what you can't compose
STORY:Students engaged in digital media composition often "discover" the rhetorical purpose of conventions like transitionsarticle by professor whose students spent 20 minutes debating the rhetorical value of a particular transition in a video project - students often have intuitive understanding of the value of transitions in video projects - when we point out what they're doing with the video, students then say they finally "get" the point of using transitions in essays
"greater awareness of component parts" – for example, structural elements that help guide readersIn their research into the pedagogical benefits of digital storytelling for college students, Oppermann and Coventry (2011) found that:Being asked to communicate in the 'new language' of multimedia brings students a greater awareness of the component parts of traditional writing. Digital storytelling helps students develop a stronger voice and helps students more accurately and firmly place themselves in relationship to the arguments of others.
Support: I work closely with students on digital projects, and they often confess how little they know -every semester, I have at least one student who didn't know she could copy text from one app and paste it into another one - most have never done anything more than check Facebook, watch videos on YouTube, send email, and look up a few things on GoogleRegardless of the digital skills they may have learned in high school, by the time they get to my class, as juniors and seniors, they've been thoroughly conditioned to the demands of old school print literacyMany know the basics of navigating digital environments, but not how to participate in them
Enables students to move from consumers of multimodal content to producers
students who make projects for real audiences tend to work on them long after they're "due"
SOURCE:Digital Storytelling Multimedia Archivehttps://commons.georgetown.edu/projects/digitalstories/https://commons.georgetown.edu/projects/digitalstories/social-pedagogy/
We owe it to students to help them develop writing skills of the future, not the writing skills of the pastHow will academic writing change in the future?
Rhetoric and composition has a long history of paying attention to the ways digital literacy impacts writing instruction
(sustainability, service learning, creative non fiction, diversity)
Share Clipboard
Public clipboards featuring this slide, select another clipboard.
Looks like you've clipped this slide to already.
You just clipped your first slide!
Create a clipboard
Get slideshare without ads, special offer to slideshare readers, just for you: free 60-day trial to the world's largest digital library..
The SlideShare family just got bigger. Enjoy access to millions of ebooks, audiobooks, magazines, and more from Scribd.
You have now unlocked unlimited access to 20M+ documents!
Unlimited Reading
Learn faster and smarter from top experts
Unlimited Downloading
Download to take your learnings offline and on the go
Instant access to millions of ebooks, audiobooks, magazines, podcasts and more.
Read and listen offline with any device.
Free access to premium services like Tuneln, Mubi and more.
Help us keep SlideShare free
It appears that you have an ad-blocker running. By whitelisting SlideShare on your ad-blocker, you are supporting our community of content creators.
We've updated our privacy policy.
We've updated our privacy policy so that we are compliant with changing global privacy regulations and to provide you with insight into the limited ways in which we use your data.
You can read the details below. By accepting, you agree to the updated privacy policy.
Search form
You are here.
English Language Arts in Wisconsin
Read it or Leave it
Differentiating Digital Writing Instruction
The intersection of technology, writing instruction, and digital genre knowledge  .
Martin, Nicole, M., Lambert, Claire S. "Differentiating Digital Writing Instruction: The Intersection of Technology, Writing Instruction, and Digital Genre Knowledge." Journal of Adolescent and Adult Literacy, vol. 59, no. 2, 2015, pp. 217-227.
This article examines how 19 students in grades 6-8 use digital tools to write during a summer writing camp along with their findings related to three distinct writing profiles the campers displayed based on familiarity and use among tools, genres, discourses, and interactions with digital writing environments to work through the writing process. Authors define digital texts as "screen-based productions that communicate meaning through linguistic and visual representations."
Based on students' experiences with digital writing instruction, reflections, and interviews, authors describe the three writing profiles 1. Digital Passengers: struggling writers and capable writers who had some access to technology but did not really use it to take in or make digital texts. 2. Digital Natives: students with regular access to technology and experiences with things like social media and Microsoft programs, but less familiarity with internet-based writing tools. They were willing to try out unfamiliar tools and composed with a recursive writing process, working on their writing and conducting research while drafting. 3. Digital Drivers: students with vast experience with digital writing tools creation inside and outside of school. They had an awareness of digital conventions, including the need to cite sources, knowledge of digital genres, and ability to collaborate and learn from others in a digital, connected writing environment.
Focusing on these profiles, authors emphasize that students need more than just exposure and access to technology for learning how to write digital texts. They offer ideas for steps educators can take to help teach students no matter which technological profile they might fall into.
Classroom Application
Teachers may find the final section of this article about differentiating digital instruction for students the most helpful. It is important to consider students' past technology experiences, keeping in mind that students' knowledge of and use of technology varies, and their past experiences do not always equate to proficient writing in digital contexts.
Reading Rockets
Research, Guides and Resources
Our PBS Shows
Literacy Instruction with Digital and Media Technologies
As new literacies that include digital and media technologies evolve, preparing students to understand and adjust to these literacy demands is critical to current and future expectations for pleasure and work (International Reading Association, 2001; Leu, Mallette, Karchmer, & Kara-Soteriou, 2005). For instance, teachers may identify with past models of literacy that are paper and pencil bound; however, new conceptions involve continually changing views of reading and writing, particularly with the advent of the Internet (Leu et al., 2004; Warschauer, 2006). These new literacies include innovative text formats (multiple media or hybrid texts; Lemke, 1998), new reader expectations (reading nonlinearly; Warschauer, 2006), and new activities (website publication; Leu et al., 2004). They extend traditional literacy experiences with comprehension of information on the Internet; effective use of search engines to locate information; evaluation of Internet sources; communication using e-mail, texts, and chats; and the use of word processing programs (International Society for Technology in Education, 2007).
The Internet has caused educators to confront issues related to new technologies, as previous technological innovations have never been adopted so rapidly and in so many places simultaneously. The Internet allows for immediate dissemination of information through the click of a single link, for instance (Warschauer, 2006). Moreover, Internet access has become common in schools. In 2005, approximately 95% of K-12 classrooms in the United States had Internet access (Parsad & Jones, 2005). Additionally, 80% of kindergartners use computers and over 50% of children younger than 9 years old use the Internet (Goldberg, Russell, & Cook, 2003). However, the average of U.S. students' use of computers in school was 12 minutes per week (Wells & Lewis, 2006). This descriptive data points out that computers and Internet access are available to students, but most students do not have sufficient time in school with this technology to develop new literacies.
Bringing new literacies into a classroom is not an easy task for a teacher, especially when two thirds of teachers feel underprepared to use technology (Kajder, 2005). Teachers face additional challenges as well. These include problems with resources (lack of technology, time, or technical support), teacher knowledge and skills (inadequate technological and pedagogical knowledge), school leadership (lack of school planning or scheduling), teachers' attitudes and beliefs (not valuing or being fearful of the use of new technologies), and assessments (traditional rather than matching new literacies' expectations; Hew & Brush, 2007). Additionally, Leu et al. (2005) identified the following three important points to ponder before bringing new literacies to classrooms:
Simply using software programs on computers does not prepare students for new literacies' expectations.
New literacies are deictic in that they constantly change and require teachers to embrace these changes.
New literacies are essential in classrooms so that equal opportunities are offered to all students.
Although educators may assume that bringing new literacies into the classroom, especially through the use of a laptop for each child (one-to-one laptops), is a new technological innovation in education, the reality is that these structures have been in existence for almost 20 years (Dunleavy, Dexter, & Heinecke, 2007). The first documented use of one-to-one laptops was in Melbourne at a private girls' school in 1990 (Johnstone, 2003). In the late 1990s, Microsoft's initiative, Anytime Anywhere Learning Program, brought laptop learning to 1,000 schools. By 2005, 55% of U.S. schools had instructional laptops, although not necessarily one-to-one laptop classrooms (Warschauer, 2006). Many schools used carts with laptops with wireless access to support instruction as a substitution or transition to one-to-one laptop classrooms.
Warschauer's (2006) research found that laptops and connections to the Internet provided scaffolding for many classroom topics, thus building background knowledge. He noted increased student engagement in wireless classrooms as students participated in more diverse writing activities, analysis of reading, and use of media-production software. Finally, he observed how students gained control of reading on the page as well as the screen. The students realized that there was more to a computer than games or chatting and gained practice in reading for a variety of purposes, such as interpreting the textual and visual elements in a document and knowing how to navigate and find information.
As more classrooms and schools adopt one-to-one laptop instruction, the need to document the work of teachers and students in such settings is important (Dunleavy et al., 2007). The descriptions found in this article provide the pragmatic details of making such a transition in instruction and can serve as roadmaps for teachers considering such a shift in their instructional practice. We have responded to the need for rich description of exemplary new literacies instruction by sharing Todd Wright's journey in bringing laptops and new literacies into his school and classroom. Todd (second author) teaches at Fernley Elementary, a rural Nevada elementary school with about 565 students. The majority of students are white (68%) with the largest minority group being Hispanic (24%). Approximately 45% of students qualify for free or reduced-cost lunch.
Back to Top
Todd's classroom through the experiences of Michael
In most schools, the opening day is spent with students coming to know their new teacher and classmates, getting materials, and learning the new rules and expectations. Imagine the excitement on fourth-grade students' faces when, in addition to meeting their teacher, Mr. Wright, and their classmates, they are issued their own laptops for the year, which they will use in and out of school.
To gain an understanding of what learning is like in this classroom, we share a narrative centered on the literacy instruction of Michael-a collective identity of several students. This example brings the use of technology as a tool to life as it showcases how a laptop complements and extends traditional literacy learning and supports student engagement. We provide a photograph of students working in Todd's class (see Figure 1) so that readers can get a sense of the classroom. To see additional visuals of students and their classwork, visit www.fes.lyon.k12.nv.us. The descriptions shared in this article only target explicit literacy instruction and learning; however, technology is integrated with all subject areas including math, science, and social studies.
Figure 1. Students in Todd's classroom
Routines in Michael's Literacy Instruction
As soon as Michael enters his classroom, he takes out his laptop to pick up any files from the school server that his teacher has put there for the day and checks the class webpage (see Figure 2 for the layout of the class webpage). These files may include learning centers, writing prompts, graphic organizers, digital worksheets, URLs, media files (pictures, audio, or video), or corrected work. By bringing these files to his computer, Michael is ready for the teaching and learning expectations of the day. Michael then synchronizes his class calendar with the teacher's so he has the up-to-date homework and event schedule.
Figure 2. The class webpage
Once these activities are complete, he checks to see what the morning sponge is (an activity to keep students engaged as Todd checks in with individual students). Today the sponge is centered on vocabulary, so Michael uses the thesaurus on his laptop for the word launched so that he can gain an idea of what this word means and learn about related words. He then uses his word processing application to write a sentence using this word, thereby demonstrating his understanding of its definition. Complementing the sentence is a nonlinguistic representation of the word that he creates by using a drawing application (see Figure 3). This activity and the class webpage demonstrate the hybridity evident in new literacies documents (Lemke, 1998), where students use word processing, drawing, or music in a single document.
Figure 3. Visual representation of vocabulary words
Shifting to More Formal Literacy Instruction During the Reading Block
Most days, Michael's teacher leads the class through a short minilesson on a reading comprehension or vocabulary strategy before engaging in differentiated instruction. Today they read Just a Dream by Chris Van Allsburg from their basal reader. Before they start reading, students open up a timeline graphic organizer on their computers, which supports the week's reading comprehension strategy-sequence of events. Students use instant messaging (IM) to pair-share during the reading of the story with their 8 o'clock buddy. (Todd has a clock for each student with a different person's name near each time. When he says a time, students know their partner.) Todd begins reading and stops the class periodically for discussion and to add events to their timeline graphic organizer. They also pause when prompted by the teacher to use IM to share their thoughts and answers to questions with their partner. Most of this instructional process is familiar to teachers; what is novel is completing a timeline on a computer screen and having students use IM to deepen comprehension and foster engagement.
When the story is completed, Michael and his classmates spend a substantial part of their literacy block arranged in a Seat-Center-Circle organizational structure. Technology is integrated throughout the Seat and Center parts (those parts where students work independently), but not Circle. Circle is when small groups of students meet with the teacher and read and study leveled reading books. During Circle time, the teacher most often works on traditional literacy expectations grounded in print. However, during independent times, students engage in new literacies through the use of technology.
When working independently, Michael does one of three things. The first is to respond to a writing prompt on his computer that is directly related to the story or informational text read that day. Michael also completes a digital practice sheet or worksheet, a more traditional use of technology. The third activity is a book study. Students are offered multiple titles that are related to the theme of the core program from which to choose. As Michael is reading his book, he may use a Venn diagram (see Figure 4) or a comparison map to relate his chosen book to stories from the theme. Michael also joins a blog where other students reading the same book contribute and comment on each other's postings (see Figure 5). Michael participates in center activities that are Internet-based and related to the week's story and reading skills. The links that Michael uses are all on the class website so that he doesn't have to spend time locating them.
Figure 4. Venn Diagram Comparing Maniac Magee to Other Characters
Figure 5. Example of a Book Blog for Lizard Music by Daniel Pinkwater
Breaks in Instruction
During recess breaks throughout the day, students are free to stay in the room and engage in noninstructional activities. Michael engages in sending IMs, checking and sending e-mail, and going online to enter kid-friendly virtual worlds like Club Penguin (www.miniclip.com/games/club-penguin/en/). Students, particularly those who do not have Internet access at home, enjoy engaging in these activities during breaks in instruction.
Differentiated Literacy Instruction
After recess Michael logs on to KidBiz Achieve3000 (www.kidbiz3000.com), a web-based, individualized reading and writing instruction program. First, he checks his KidBiz e-mail and replies to a question meant to stimulate background information for a current events article. After he finishes replying, he reads the article. This article is written at his reading level, so the whole class is reading similar articles but at different reading levels.
Similar to other teachers, Todd is expected to prepare his students for high-stakes assessment. He has Michael complete the thought questions from the KidBiz website. Thought questions are questions or writing prompts related to the article that call for students to use information from what they read to write a constructed response-a response that clearly answers the question. This is very similar to criterion-referenced test (CRT) constructed response questions and provides students experience with this expectation. For instance, the question that Michael responded to was, "National Basketball Association players are honoring soldiers during basketball games. Is this a good idea? Use ideas from the story in your answer." After the class has finished their assigned KidBiz tasks, there is either a whole-class or small-group discussion of the article to extend meaning and explore answers.
Following this reading and responding, Michael opens the Internet browser and clicks on a link that takes him to a webpage with all of the stories his class is reading this year. He finds Just a Dream and clicks on Vocabulary from the pull-down menu. With this click, he is taken to a site called Flashcard Exchange, where his teacher has already entered vocabulary words for him to practice.
Writing Instruction
After this independent practice, Todd shifts to writing instruction. He begins by posing the question, "Have you or anyone you've known ever had an imaginary friend? Instant message your 3 o'clock buddy and tell him or her about this imaginary friend." Then he leads a discussion about the writing trait, Ideas and Content, and tells the class to listen for good examples of this writing trait as he reads a picture book, Ted by Tony DiTerlizzi, about a boy with an imaginary friend. Although Todd wants them to do a Quick Write (first draft writing) on their laptops about an imaginary friend, he does not feel they are ready for this writing, so he has them return to the Internet to an interactive writing prompt found at www.writingfix.com. This particular prompt encourages Michael to describe his imaginary friend's color, size, and amazing features. With this preparation in place, Michael and his classmates start the Quick Write. While everyone is writing, Todd confers with three to four students about their individual writing and ways to improve it. This activity demonstrates once again the seamless movement from traditional literacy practices, like reading a book, to new literacies through using IM and writing at a website.
As Michael's class completes more Quick Writes, they are saved electronically into a folder to revisit later. Every two weeks or so, Michael is instructed to go back through his Quick Writes and pick one that he would like to take through the writing process. Michael then uses the software program Inspiration (www.inspiration.com) to organize and brainstorm his story or informational text. Following his first-draft writing, he revises using the built-in thesaurus to help with word choice and the built-in spelling and grammar check to edit his piece. Michael has learned that he has to be careful when doing these checks as he can't just assume the computer is always correct. The next step in this process is peer review, where a fellow student reads and evaluates Michael's writing electronically. Finally, after several revisions and edits, he is ready to print out and post his writing on the writing bulletin board in his class.
End of the Day Routines
Before leaving school, Michael picks up his homework from the server. Tonight's homework is a graphic organizer that is to be filled out from a webpage. Todd saved a copy of the webpage for pickup because not all of Michael's classmates have Internet access at home. Michael leaves school with his laptop tucked into his backpack, ready for out-of-school learning.
Getting there
In Todd's words,
What makes today's kids really sit up and fires their neural fibers? Technology. Kids don't see laptops, MP3 players, cell phones, PDAs, DVD players, and video games as technology, it's just life. Schools need to connect education to their students' lives with technology.
That is exactly the path that Fernley Elementary School took. Following are some of the important details of this process.
Teacher and Principal Initiative
Todd shares this transformation to new literacies through his personal journey as an educator who wants to upgrade to a 21st-century model for teaching. He says,
I feel passionately that my job as a teacher is to prepare my students for their future. I started this journey 10 years ago when I began exposing my students to as much technology as possible. At the beginning, it was one Internet-connected desktop computer.
Fernley Elementary School was very much like any other public elementary school 10 years ago, one where teachers solely relied on books and paper for teaching. Todd began his quest to bring technology to his classroom with one computer with Internet access. The turning point came when Fernley received a new administrator, Alan Reeder, who had the desire and drive to improve student achievement through an infusion of technology and who was willing to provide leadership and support. The school targeted a goal that 80% of instruction in each content area would be supported with technology in fourth and fifth grades-an ambitious one for a rural Nevada school.
The first step was to start a computer lab (a classroom equipped with multiple computers with Internet access for teachers to use with their students) and purchase two mobile, wireless, laptop labs. Todd took over the teaching of the lab, where every class, K-5, visited once a week. He taught students to use technology as a tool to help them accomplish grade level expectations and to meet the essential learning outcomes required by district and state standards. At this time at Fernley, technology-supported instruction occurred most often in the lab with Todd, but teachers were also bringing technological innovations into their classrooms through the mobile laptop labs. They were encouraged in these first tentative endeavors by Todd, who nudged them to try and supported them as they did.
After three years teaching with the lab and mobile labs, the principal wrote a grant for 2 one-to-one laptop classrooms and received funding. Todd left the computer lab and took over in the fourth-grade one-to-one classroom. His transition to this classroom was supported by his three years in the computer lab, where he taught students digital and media technologies, and his previous teaching in fourth grade. As he began his new position, he brought a strong knowledge base of new technologies to his students (see Table 1 for many of the technologies to which students have access) and a current knowledge base of exemplary literacy instruction. His students brought their technological experiences from the computer lab setting as the foundation for their in-class extended experiences with laptops in the fourth grade.
Table 1. Applications and web support available to students at fernley elementary
Teaching in a One-to-One Classroom
What has each student's access to a laptop meant for Todd's teaching? It has made Todd rethink how he teaches everything, and it has made him a better teacher. He says,
Every week when I am lesson planning, I consider how I can best integrate the technology. I don't use the technology just for the sake of using it. I want to use it in a way that enhances learning and best motivates students. I find myself borrowing ideas from colleagues, the Internet, and educational publications. I am a better teacher because I am making my students' learning relevant to them and their times.
In listening to Todd, it is evident that the challenges of bringing technology to his classroom are also sources of creativity and enthusiasm. At first, Todd says that time management was an issue. It took him longer to plan, as he explains. "I had to think about all of the kids having laptops and infusing technology in real ways." Coming from a lab offered Todd background in technological applications, but the sessions in the lab were typically for a half hour to an hour per week per class. Now he had to plan for full-day instruction with technology infused into all subject areas over the course of an academic year. Even with the initial time demands for planning and preparation, Todd finds himself, after three years of teaching with new literacies, still excited by the possibilities for student engagement and learning.
Preparation and Professional Support
Todd was not working alone through this major learning and teaching shift at his school. He received support from Apple when he became an Apple Distinguished Educator (ADE). For more information on what the ADE program is, visit Apple's edcommunity. For Todd, the greatest benefit of being an ADE was attending their Institute to learn cutting-edge techniques for integrating technology and joining a worldwide community of educators who understood the importance of teaching students with today's technology.
Apple didn't just prepare Todd to teach with digital and media technologies, they came to Fernley and provided professional development for all the school's teachers. The training involved a mixture of learning applications and ways to integrate laptop instruction with lessons and standards already being taught. With Apple's support, Todd became responsible for continuous, on site, professional development. Each summer he offers a 20-hour technology-related workshop for teachers. In these workshops, he introduces teachers to learning with a laptop and shows them how to use its potential in daily instruction.
Simultaneous with this support, Todd created a group of students known as Wright's Techies, students from his fourth-grade class who had moved up to fifth grade. Their responsibilities are to be tech-savvy enough to assist their fifth-grade teachers and classmates. They are expected to help with everything concerning the laptops, including knowing the operation of all applications and troubleshooting problems.
The training of Wright's Techies is twofold. The majority of their training comes during their fourth-grade year, where they are exposed to how laptops and applications work. The second part occurs in the summer, a few weeks before school starts. Todd brings Wright's Techies in for a day to review any changes to the laptops for the upcoming year. They also learn how to assist their new fifth-grade teachers and classmates, who will not be as familiar with the technology. Teachers are pleased with the resources brought to them through the support of the Wright's Techies. They value the help with troubleshooting and teaching other students the technology so they can focus on content.
Preparing Students for New Literacies
When viewing a typical day for Michael, readers may wonder how a student came to be so proficient with new literacies. Fernley has carefully scaffolded new literacies for all students. New literacies instruction begins in kindergarten when students visit the computer lab or work on a laptop in their classroom. Students learn how to visit, explore, and learn from material shared on websites. They learn to write using word-processing programs. They also become familiar with multimedia projects, like those created with PowerPoint.
In third grade, students' classrooms have eight laptops in addition to two student desktop stations. When visiting third-grade classrooms, it is common to see students investigating ideas using the Internet and reporting on their discoveries. Third grade serves as the transitional year where students continue to visit the lab and also have laptops available in their classrooms, thus becoming better prepared for fourth-grade instruction. In fourth and fifth grades, students work solely in their one-to-one laptop classrooms. Their teachers, with the guidance of Todd, extend students' earlier experiences with new literacies and bridge intermittent laptop use to consistent use in fourth grade.
During these early explorations with technology, keyboarding techniques are shared with students and practiced somewhat. Todd observed that "keyboarding slows students down, and often their hands are not large enough for proper keyboarding." Most students have some practice with keyboarding but are allowed to develop their own style. As Todd has worked closely with fourth- and fifth-grade students in one-to-one classrooms, he noted that, "their speed triples by the end of one year through their constant use of the keyboard."
As seen in these entries into technology in the primary grades, students are prepared for its more extensive use when they enter fourth grade. During this year, their everyday use of digital and media technologies expands as they routinely create multimedia projects using various software programs. They create music, voice recordings, and podcasts. They create books and graphic organizers using Internet links and graphics. Finally, they become comfortable using blogs, e-mail, and instant messaging for sharing ideas.
When asked about his classroom and the changes to his students brought about by the use of new technologies, Todd says,
The number one thing laptops have done is motivation. Kids are sitting up and leaning into their learning. As a teacher, this is the one thing I want from my students. If I have them engaged and motivated, the sky's the limit.
Students leave Fernley better equipped with the skills required in their futures. They know how to expertly search for information on the Internet, how to evaluate the reliability of different websites, how to find information on a website, and how to take notes from the Internet. Moreover, they know how to use word processing, spreadsheets, and presentation software (International Society for Technology in Education, 2007).
Do new technologies result in student learning?
What effects are seen on student learning is the big question for many educators who want answers before bringing new technologies to classrooms. This question is not an easy one to answer. Coiro (2005) indicated that there were improvements noted in comprehension when teachers were given instruction in new technology use. Teachers learned how to support students in comprehending Internet text that is not linear or fixed and, as a result, became more effective at facilitating comprehension on the page or screen. Warschauer (2006) also documented gains in motivation, writing competency, and critical thinking when laptops were used in the classroom.
However, the biggest hurdle when considering new technologies and student learning is that most assessments evaluate traditional literacy and content knowledge. For instance, in current assessments students read on the page and answer questions, or they write on paper to document writing proficiency. A better question related to assessment is, What can students do with new literacies that is not measured by current assessments (Leu et al., 2005)? For example, when thinking about writing assessment, although students are asked to handwrite a composition, the majority of writing today occurs on computers, and this type of writing is typical in one-to-one classrooms. So students in one-to-one classrooms are not able to demonstrate writing competency using familiar technological support because they must rely on traditional expectations. How much more sophisticated would their writing be if they could use the technological tools with which they are familiar?
To answer the important achievement question at Fernley, teachers routinely examine the assessments that students complete, both formative and outcome. Teachers use classroom-based assessment to refine instruction, and they use quarterly benchmark assessments tied to the district's and state's standards. Within this repertoire of formative assessments, classroom-based assessments are the only ones that target new literacies. The biggest challenge for Fernley is to make adequate yearly progress (AYP) as measured by the state criterion-referenced test (CRT) and writing test administered to fifth graders. Since 2002, Fernley has made AYP each year. During the 2006-2007 year, they qualified as a high achieving school for the growth in students who reached benchmark criteria. The most current CRT results indicated the following about the school's fourth graders:
72% met or exceeded the benchmark criteria for English language arts
65% of those qualifying for free or reduced-cost lunches met or exceeded the benchmark criteria for English language arts
67% of Hispanic students met or exceeded the benchmark criteria for English language arts
When considering CRT scores, it is important to note that students were not asked to evaluate a website, read a website, or gain information from a website. Neither of the assessments, formative or outcome, asked students even to use a word processor. Neither of these assessments quantify students' engagement as they learn. So until assessments include at least the first two components, it will be difficult to more precisely measure the additional knowledge students gain from using digital and media literacies. However, as shown by the data from this school, students did not regress on outcome assessments because of the inclusion of new literacies.
Essential Elements for Successful Implementation of New Literacies
The journey to new literacies through the use of technology happened at Fernley and can happen at other schools. Schools must consider their preparation for and response to several key elements before embarking on this journey (Hew & Brush, 2007). Fundamental to any implementation are resources that include access to sufficient technology, time for teachers and students to learn the technological applications, and technological support. At Fernley, the principal acquired the funding through grants and had a leader in place in Todd Wright. Moreover, Fernley carefully planned its initial support with Apple and continuing support and professional development with Todd for success.
A second issue is teacher knowledge and attitude about new literacies (Hew & Brush, 2007). Fernley presents a case study of working with teacher knowledge and attitude through a gradual model of moving to new literacies. Primary teachers are carefully supported with the lab and the gradual introduction of classroom laptops. In third grade, there are higher expectations for teachers to bring digital and media technologies to their classrooms. These efforts are carefully supported with Todd's leadership, ongoing professional development, and student experts. By fourth grade, teachers are aware of the extended expectations for laptop learning and instruction, and students are prepared for this more consistent use of digital and media literacies. To bring new teachers to new literacies and to provide support for returning teachers, there are summer workshops to refine teachers' knowledge about technology and explore ways to use it in learning. Todd similarly provides summer workshop support for student technology leaders.
A final issue is centered on assessment. The question of how students achieve on traditional assessments will affect those who make decisions about moving to new literacies. This question, although important, is losing its power as major assessments like the National Assessment of Educational Progress move to the use of computers (Olson, 2007).
Final encouragement
When Todd was asked why a teacher would want to take on learning about and using new literacies, especially with the additional work, time, and thinking required, he replied,
Teachers take on this challenge because it is their job to prepare students for the future. There is a steep learning curve at the beginning, but after the first year, most teachers won't spend any more time preparing lessons. Once teachers have training in using laptops and how to integrate technology with state standards there is greater student engagement in learning. Teachers will see that giving a laptop to a student results in greater engagement. Greater engagement equals higher achievement. End of story.
About the authors
Barone teaches at the University of Nevada, Reno, USA; e-mail [email protected]
Wright teaches at Fernley Elementary School, Fernley, Nevada; e-mail [email protected]
Click the "References" link above to hide these references.
Coiro, J. (2005). Every teacher a Miss Rumphius: Empowering teachers with effective professional development. In R.A. Karchmer, M.H. Mallette, J. Kara-Soteriou, & D.J. Leu,Jr.(Eds.), Innovative approaches to literacy education: Using the Internet to support new literacies (pp. 199-221). Newark, DE: International Reading Association.
Dunleavy, M., Dexter, S., & Heinecke, W.F. (2007). What added value does a 1:1 student to laptop ratio bring to technology-supported teaching and learning? Journal of Computer Assisted Learning, 23(5), 440-452. doi:10.1111/j.1365-2729.2007.00227.x
Goldberg, A., Russell, M., & Cook, A. (2003). The effect of computers on student writing: A meta-analysis of studies from 1992 to 2002. Journal of Technology, Learning, and Assessment, 2(1). Retrieved from escholarship.bc.edu/jtla/vol2/1
Hew, K.F., & Brush, T. (2007). Integrating technology into K-12 teaching and learning: Current knowledge gaps and recommendations for future research. Educational Technology Research and Development, 55(3), 223-252. doi:10.1007/s11423-006-9022-5 doi:10.1007/s11423-006-9022-5
International Reading Association. (2001). Integrating literacy and technology in the curriculum: A position statement. Retrieved from www.reading.org/downloads/positions/ps1048_technol ogy.pdf
International Society for Technology in Education. (2007). ISTE's educational technology standards for students. Retrieved from www iste org/Content/Navigationmenu/NETS ForStudents 2007standards NETS for students 2007 htm
Johnstone, B. (2003). Never mind the laptops: Kids, computers, and the transformation of learning. New York: iUniverse.
Kajder, S. (2005). Not quite teaching for real: Preservice secondary English teachers' use of technology in the field following completion of an instructional technology methods course. Journal of Computing in Teacher Education, 22(1), 15-33.
Lemke, J.L. (1998). Metamedia literacy: Transforming meanings and media. In D. Reinking, M.C. McKenna, L.D. Labbo, & R.D. Kieffer (Eds.), Handbook of literacy and technology: Transformations in a post-typographical world (pp. 283-301). Mahwah, NJ: Erlbaum.
Leu, D.J., Jr., Kinzer, C.K., Coiro, J.L., & Cammack, D.W. (2004). Toward a theory of new literacies emerging from the Internet and other information and communication technologies. In R.B. Ruddell & N.J. Unrau (Eds.), Theoretical models and processes of reading (5th ed., pp. 1570-1613). Newark, DE: International Reading Association.
Leu, D.J., Jr., Mallette, M.H., Karchmer, R.A., & Kara-Soteriou, J. (2005). Contextualizing the new literacies of information and communication technologies in theory, research, and practice. In R.A. Karchmer, M.H. Mallette, J. Kara-Soteriou, & D.J. Leu, Jr.(Eds.), Innovative approaches to literacy education: Using the Internet to support new literacies (pp. 1-10). Newark, DE: International Reading Association.
Olson, L. (2007). NAEP writing exams going digital in 2011. Education Week, 26(27), 23.
Parsad, B., & Jones, J. (2005). Internet access in U.S. public schools and classrooms: 1994-2003 (NCES 2005-015). Washington, DC: U.S. Department of Education, National Center for Education Statistics.
Warschauer, M. (2006). Laptops and literacy: Learning in the wireless classroom. New York: Teachers College Press.
Wells, J., & Lewis, L. (2006). Internet access in U.S. public schools and classrooms: 1994-2005 (NCES 2007-020). Washington, DC: U.S. Department of Education, National Center for Education Statistics.
Related Topics
This sounds great. How does Mr. Wright manage behavior and ensure that students are on task and not playing around?
This motivated to get started writing some grants. LOVED this article. Thank you!
Add comment
More information about text formats
No HTML tags allowed.
Web page addresses and e-mail addresses turn into links automatically.
Lines and paragraphs break automatically.
New and Popular
Our Literacy Blogs
Reading SOS
Tips from experts on how to help your children with reading and writing at home.
Target the Problem
Pinpoint the problem a struggling reader is having and discover ways to help.
FAQs About Reading
Real questions from parents and educators, answered by experts.
Literacy Apps
Find the best apps for building literacy skills.
Book Finder
Create your own lists of fiction and nonfiction children's books. We have more than 5,000 books in our library!
J.K. Rowling
National Writing Project
National Programs
Board of Directors
Writers Council
Annual Reports
Press Releases
In the News
Press Contact
What Is Digital Writing and Why Does It Matter?
--> New Book Defines Digital Literacy, Offers Guidance for Educators and Policymakers
For Immediate Release
Read a sample chapter from Because Digital Writing Matters .
Sharline Chiang National Writing Project 510-408-6643

[email protected]
BERKELEY, CA, October 25, 2010 — In today's world of texting, tweeting, blogging, and social networking, young people are writing more than ever. Students are faced with learning multiple new literacies to succeed in our fast-paced, information-rich world, yet most schools have not caught up with the digital reality that students live in daily.
Because Digital Writing Matters , a new book from the National Writing Project (NWP), looks at what educators, parents, and policymakers can do to help schools meet the challenges of new digital literacies and to equip students with the technology-related communication skills they need to thrive in school and in the global workplace.
"Today's young people are using a range of digital tools to compose and create in new and exciting ways," said Sharon J. Washington, executive director of the National Writing Project. "It is a game-changing moment for teachers of writing. The very notion of what it means to write is shifting, and educators are faced with adapting their teaching practices to integrate new technologies while redefining writing and learning for the 21st century."
Because Digital Writing Matters describes how
Digital writing is more than just a skill; it is a means of interfacing with ideas and with the world, a mode of thinking and expressing in all grades and disciplines.
Digital writing can help students develop critical thinking skills and support learning across all subject areas.
Educators, community members, and policymakers must work together to promote technology development in schools to create learning environments that support digital literacy.
The authors stress that writing classrooms will need to embrace tools, strategies, and skills beyond those that traditional classrooms required. Through stories, examples, and vignettes, Because Digital Writing Matters illustrates how cutting-edge educators have successfully used digital writing tools in diverse classroom and school settings to enrich learning and provide meaningful writing experiences for students at all grade levels. The book offers practical solutions and models for educators and policymakers involved in planning, implementing, and assessing digital writing initiatives and writing programs.
NWP's Related Resources
See other digital writing books by Writing Project teachers.
Read about the innovative work of NWP's Technology Liaisons Network .
Follow NWP on Twitter: @writingproject
Since the early 1990s, National Writing Project teacher-leaders have been at the forefront of exploring the implications of new digital tools for the teaching of writing. Because Digital Writing Matters is part of NWP's ongoing national effort to create and disseminate resources and learning opportunities for educators as they develop effective strategies for teaching and improving new media literacies.
Because Digital Writing Matters , a companion to NWP's popular 2003 book Because Writing Matters , is published by Jossey-Bass, and will be available in early November 2010. To learn more about the book, or to order a copy, visit archive.nwp.org/r/digitalwritingmatters .
The National Writing Project (NWP) is a nationwide network of educators working together to improve the teaching of writing in the nation's schools and in other settings. NWP provides high-quality professional development programs to teachers in a variety of disciplines and at all levels, from early childhood through university. Through its network of more than 200 university-based sites located in all 50 states, the District of Columbia, Puerto Rico and the U.S. Virgin Islands, NWP develops the leadership, programs and research needed for teachers to help students become successful writers and learners. For more information, visit www.nwp.org .
Academic Writing and Information Literacy Instruction in Digital Environments
A Complementary Approach
ADA University, Baku, Azerbaijan
You can also search for this author in PubMed Google Scholar
Examines projectbased writing, digital writing and multimodal writing as modern trends in education
Revisits syllabi, grading policy and feedback to develop students' critical thinking abilities
Juxtaposes information literacy to digital literacy against academic misconduct
322 Accesses
7 Altmetric
About this book
Authors and affiliations, about the author, bibliographic information, buying options.
ISBN: 978-3-031-19160-2
Instant PDF download
Readable on all devices
Own it forever
Exclusive offer for individuals only
Tax calculation will be finalised during checkout
ISBN: 978-3-031-19159-6
Dispatched in 3 to 5 business days
Free shipping worldwide Shipping restrictions may apply, check to see if you are impacted .
This is a preview of subscription content, access via your institution .
Table of contents (8 chapters)
Front matter, introduction.
Tamilla Mammadova
Acknowledged Digital Era
Writing is a challenge, pedagogy of writing and digital writing, information literacy and digital literacy, facilitating collaboration, grading and feedback, student academic support services, back matter.
blended classes
collaboration
constructive feedback
digital literacy
distance learning
hybrid classes
mobile technology
multiliteracy
peer-assistance
task-based writing
Book Title : Academic Writing and Information Literacy Instruction in Digital Environments
Book Subtitle : A Complementary Approach
Authors : Tamilla Mammadova
DOI : https://doi.org/10.1007/978-3-031-19160-2
Publisher : Palgrave Macmillan Cham
eBook Packages : Social Sciences , Social Sciences (R0)
Copyright Information : The Editor(s) (if applicable) and The Author(s), under exclusive licence to Springer Nature Switzerland AG 2022
Hardcover ISBN : 978-3-031-19159-6 Published: 02 January 2023
Softcover ISBN : 978-3-031-19162-6 Due: 16 January 2024
eBook ISBN : 978-3-031-19160-2 Published: 01 January 2023
Edition Number : 1
Number of Pages : XVII, 229
Number of Illustrations : 6 b/w illustrations
Topics : Applied Linguistics , Languages , Literacy , Writing Skills
Video Library Access
Cultivate: A Program for New Teachers
Teaching Channel Plus
Substitute Teacher Program
Video Library
The Danielson Group
Literacy in the Digital Age: 5 Effective Writing Tools
August 12, 2015 / by Steve Figurelli & Natalie Franzi
Editor's Note: Teaching Channel has partnered with Student Achievement Partners on a blog series about digital literacy tools and their effective use by educators.
The Common Core English Language Arts Standards for Writing focus on building college and career readiness by having students demonstrate the ability to write in a variety of formats. As educators, we need to facilitate authentic experiences for students to practice and take risks during the writing process.
With that in mind, we're going to discuss several valuable digital tools to help teachers create a more engaging and dynamic writing classroom for students to meet the rigorous demands of the Common Core.
Kaizena is an amazing free tool that educators can use in conjunction with Google Docs to provide real time feedback with their own voice! Teachers can record audio comments that can be heard and responded to directly within a document.
Providing written feedback can be a cold, impersonal process. Consider the power of this for a moment: Students put their heart and soul into a submitted assignment only to be slightly crushed when it's returned marked up -- all they see is someone telling them what they did wrong. Tone can't be translated through text. And despite the best intentions of the teacher to be constructive, students are inevitably disappointed… as if their efforts weren't good enough.
Enter Kaizena, which helps potentially eliminate this feeling as the feedback is delivered in the teacher's voice via technology. Rather than sifting through the comments on the page, students can hear a teacher's nurturing and encouraging tone as feedback is delivered orally. The tone isn't misconstrued and the student's effort is recognized.
Kaizena also provides teachers an opportunity to extend the school day. One of the most valuable components to solid writing instruction is the one-on-one conferences teachers facilitate with students to guide, scaffold, and push their thinking. Only problem? There's never enough time! Kaizena is a vehicle to conduct these conferences through technology by providing two-way, real-time conversation.
This tool isn't limited to only teacher-to-student. Student feedback is vital. Use Kaizena to empower kids to improve their writing and editing skills by giving and receiving verbal feedback from their peers.
2. DraftBack
DraftBack is a free tool designed for use with the Google Chrome browser and the Google Docs environment that allows you to play back the revision history in any doc that you can edit. It's like being able to go back and watch your student's writing process as it's happening. This tool can be utilized with students to help them reflect on their writing process, and with parents and special services team members to make the student's writing process visible.
For example, the Teacher's College writer's workshop model focuses instruction on the process instead of the product to develop lifelong writers. Students are given the opportunity to practice specific writing strategies over several pieces, instead of the traditional approach of students working on one piece throughout a unit. This promotes metacognition by pushing students to think critically about why they are using specific writing strategies. DraftBack encourages students to take a look back through their writing. It's a perfect tool to use with students during individual conferences.
We've also found that this tool is helpful during parent and/or special services meetings as a means to examine a student's writing progress. In playing back the revision history, it's like seeing a piece written in real time and helps to give more insight in providing targeted strategies for our struggling students.
3. No Red Ink
Grammar is credibility, especially online. Words carry a tremendous amount of weight in a virtual world where judgement is often cast based on accurate syntax. No Red Ink is a grammar solution created by two teachers to help students. It provides high-interest content with authentic assessments that adapts as students interact with the technology.
Teachers can use the program as part of a blended learning environment. It gives learners immediate, differentiated feedback as they practice the necessary skills to demonstrate command of the conventions of standard English grammar and usage - a tenet explicitly required by the Common Core.
No Red Ink affords students the opportunity to select their interests, so all of the work is personalized and relevant, and the tool provides teachers the ability to track their students' progress in real time. The program empowers students to take ownership over their learning by identifying strengths and areas of need as they work to master individual skills. Teachers can create customized assignments to assess specific grammar skills. The assignments are graded instantly and students receive feedback as soon as they are done.
4. Virtual Debate
Virtual Debate is a project that was started by Melissa Butler and Elissa Malespina . The project began as a way to infuse technology into an authentic argumentative writing experience by giving students an audience.
To get started with the Virtual Debate, two classes agree to engage with one another and select a topic based on the interests/passions of the students. Past topics have included police presence in schools, competitive sports, and homework, to name a few.
Once a topic is selected, the two sides face off in a coin toss through Google Hangouts to decide the pro and con sides. Students then conduct research and even have the opportunity to contact experts to formulate arguments. The great news for teachers wishing to participate in the virtual debate, is that Melissa and Elissa provide all the mini lessons, anchor charts, and resources that they've developed.
The final debate is judged by experts from around the country, and it's recorded using Google Hangouts On Air so parents can tune in and see their child's hard work. You can sign up and join the Virtual Debate Project, or connect with teachers and colleagues through Twitter to start your own. Not only does the experience give students a competitive opportunity to share their argument writing, but it also hones their speaking and listening skills while having some fun!
5. Blogging
Connecting students with the world is an imperative in the modern classroom. As Josh Stumpenhorst, the 2012 Illinois Teacher of the Year, stated, "The refrigerator at home can no longer be the showcase for student work. Connect, share, and give your students a real audience."
The Common Core State Standards call on teachers to implement innovative and exciting ways to engage students by making use of the global community. Technology provides the tools to seize this opportunity.
The voices of our students need to be heard, and blogging is a strategy that provides the platform. Kidblog , Edublogs , and Blogger (integrated with Google Apps For Education) are three of our favorite blogging tools for classrooms. All are safe, free, intuitive to use, and provide a network for students and teachers to communicate with others around the world.
Blogging can be used as a powerful means of ongoing reflection -- both for students and for yourself, as a teacher or administrator. An environment that values the art of reflection places emphasis on the importance of making meaning from experience -- a crucial component in the learning process.
Quadblogging is another effective strategy for teachers to leverage when using blogs in the classroom. Essentially, a group of four classrooms come together virtually to gain a genuine audience for their students. Each week, a different class is the "focus class," affording the other three classes the opportunity to visit and comment on the focus class blog. Over the course of four weeks, each class has their chance as the focus class, ensuring all voices are heard. Check out an example from fifth grade classes across four schools in Middletown Township Public Schools .
Finally, give students the opportunity to author a blog about your classroom or about your school. Share your story with the world and empower the voices of your students along the way.
And when you jump in, be sure to share your students' blogs on Twitter and invite a global audience to view their genius. Use and follow #Comments4Kids to connect with other educators and their students across the world.
Continue The Conversation
To continue the conversation, please join our class via Remind : Digital Tools for TCHrs . Text @4TCHrs to 81010 from your mobile device. We will continue to share one new digital tool per week throughout the school year to augment your literacy instruction.
Topics: Technology in the Classroom , Literacy , Resources , Writing
Written by Steve Figurelli & Natalie Franzi
Natalie Franzi is part of the Middletown Township Public School leadership team as an Elementary Supervisor of Curriculum and Instruction. She has previously taught middle school reading and special education in an inclusive elementary setting. Natalie is involved in EDCampNJ, EDCamp Jersey Shore, EDCamp Leadership, NJ/PA ECET2, and NJASCD. She is also a Student Achievement Partner Core Advocate and Google Educator. Follow her on Twitter: @NatalieFranzi. Steve Figurelli serves as a Supervisor of Elementary Education with the Public Schools of Edison Township in New Jersey, overseeing the district's K-5 Science and Gifted & Talented programs. In addition to his work at the local level, Figurelli also serves on Remind's Teacher Advisory Board, is a guest contributor for ASCD, is a co-author of StuVoice.org's Student Voice In A Box, co-organizer of EdTechNJ, and is a member of the steering committee for the NJ/PA Elevating and Celebrating Effective Teaching and Teachers (ECET2) conference. Follow him on Twitter: @SteveFigurelli.
Sign up for the Teaching Channel newsletter to get the latest articles, videos, and resources delivered to your inbox every Saturday morning.
Recent Blogs
Search blogs.
Description
Articles by Topic
Professional Learning (569)
Class Culture (221)
Lesson Planning (195)
Engagement (171)
Video Playlist (151)
New Teachers (116)
Science (110)
Assessment (102)
Resources (101)
Motivation (99)
Coaching (94)
Next Generation Science Standards (87)
Technology in the Classroom (79)
English Language Learners (74)
English Language Arts (68)
Growth Mindset (67)
Social Studies (65)
Differentiation (61)
Equity (57)
Social Justice (56)
Summer Learning (52)
Back to School (51)
Classroom Experiences (48)
Teaching Channel News (43)
Educating for Democracy (42)
Podcast (42)
Supporting Students (40)
Literacy (37)
Common Core (35)
Social Emotional Learning (34)
Civic Engagement (33)
Teacher Wellness (33)
Virtual Learning (32)
Leadership (31)
Classroom Setup (29)
History (28)
Classroom Management (27)
Teacher-Family Engagement (27)
Communicating with Families (26)
Culturally Responsive Teaching (25)
Engineering (25)
Project Based Learning (24)
Writing (21)
Co-teaching (16)
Holidays (14)
Student Voice (14)
Social Media (13)
Special Ed (10)
Learners Edge (8)
Media Literacy (6)
Partner Blogs (6)
Anti-Bullying (5)
Biliteracy (4)
Achievement Gap (3)
mindfulness (3)
Early Education (1)
WANT TO PARTNER WITH US?
We're always looking for new TCHERS' VOICE bloggers! If you're interested in writing an article, please get in touch with us.
Information
Terms & Conditions
Privacy Policy
Newsletter Signup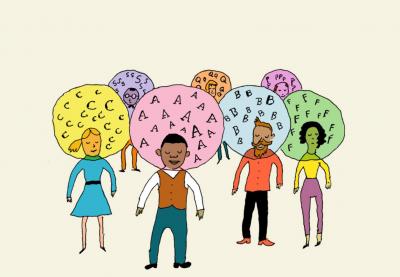 Digital Literacy Lessons Bookmarked 5 times
Digital literacy lessons.
We live in a digital world; even very young students need to think digitally. These lessons can help them build the skills and dispositions they need to become safe and savvy internet users. Visit the  Digital Literacy Framework to see each lesson sorted by skill.
Choosing Reliable Sources This lesson, part of the Digital Literacy series, addresses the importance of locating and verifying reliable sources when working with online information. This lesson is aimed at a young audience and operates on the assumption that many students in the class are not yet reading and writing independently.
Part of a Community Online This lesson focuses on helping young children learn to participate in different kinds of digital communities. Students will solidify and work on what they know about being part of any community.
Advertisements and You This lesson starts by showing children some of the kinds of advertisements they might run into online and helping them analyze these ads with a critical eye.
Evaluating Reliable Sources This lesson, part of the Digital Literacy series, addresses the importance of locating and verifying reliable sources when working with online information.
Understanding Online Searches By learning about search algorithms, students will start to understand that the information they get from searching online does not simply materialize out of thin air! This understanding will enable students to critically evaluate search results.
Participating in Digital Communities This lesson aims to help students learn to safely and respectfully participate in different kinds of digital communities.
Privacy and Security Online Students will discuss basic guidelines for maintaining privacy and security online. To help them internalize these rules, students will illustrate what it would mean to follow each guideline.
Producing Digital Information This lesson focuses on what it means to produce digital content and share information using online platforms.
Sensible Consumers As children use digital media with increasing frequency, advertisers who work with digital platforms continue to understand kids as an ideal target audience. Among other things, this means it is important to help children learn to read online ads sensibly and critically.
Activism Online This lesson introduces children to different ways young people have used the internet to work toward positive social change.
Analyzing How Words Communicate Bias This lesson, part of the Digital Literacy series, focuses on teaching students to identify how writers can reveal their biases through their word choice and tone. Students will identify "charged" words that communicate a point of view. Students will understand how writers communicate a point of view implicitly by writing their own charged news stories.
Understanding and Evaluating Online Searches In the age of Google and other search engines, this lesson aims to help students navigate how information comes to them through online search tools.
Civic Engagement and Communication as Digital Community Members Just as we engage students in establishing guidelines for building inclusive, safe spaces in our classrooms, it is vital that students learn how to communicate in internet groups and respond to bias online.
The Privacy Paradox This lesson teaches students to understand the impact of online actions on their personal privacy.
Digital Activism Remixed As social media engagement among youth continues to rise, students are becoming increasingly exposed to and involved in hashtag campaigns related to themes of identity, diversity, justice and social action.
Advertising on the Internet This lesson focuses on teaching students to understand the role of identity in the online marketplace and online advertising, and advertisers' intent to manipulate consumers.
Social Media for Social Action This lesson will engage students in the debate about the efficacy of social media as a tool for social change.
Media Consumers and Creators, What Are Your Rights and Responsibilities? This lesson focuses on the concept of "fake news" and the responsibilities of news and media creators and consumers. Students will explore PEN America's News Consumers' Bill of Rights and Responsibilities and read an article about "fake news" that presents strategies on how to approach digital sources.
News Consumers' Bill of Rights and Responsibilities This lesson focuses on PEN America's News Consumers' Bill of Rights and Responsibilities. Students will read the bill of rights, rephrase some of the rights and responsibilities, and rank the rights in order of importance. Finally, students will work together to construct a short dramatic skit that shows the significance of one right of their choosing.
Grades 9-12
Evaluating Online Sources In this lesson, students will locate and verify reliable sources of information.
Understanding How Digital Information Comes to You In this lesson, students will learn how different search engines work.
Constructively Engaging in Digital Communities This lesson will introduce students to the need for practicing inclusivity and empathy when engaged in digital communication.
How Online Communication Affects Privacy and Security In this lesson, students will examine their digital footprints, discuss the positives and negatives of having a footprint, and determine how they can most safely manage their footprints.
How Fair Use Works This lesson focuses on copyright and fair use. Students will discuss these concepts and then complete a project demonstrating what they learned.
You Are the Product In this lesson, students will explore the concept of "going viral" and how advertisers use social media to promote their products and identify potential customers.
Digital Tools as a Mechanism for Active Citizenship In this lesson, students will explore how technology can be a useful tool for active citizenship.
Return to the Digital Literacy Framework Landing Page
Sign in to save these resources.
Login or create an account to save resources to your bookmark collection.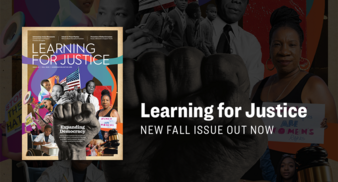 Read the Newest Issue of 'Learning for Justice' Magazine!
In promoting diversity and fighting racism, inclusive education programs forged pathways toward building equitable societies. Now, as our nation confronts multiple assaults on democratic values, we hold firm in the fight to protect—and to expand—democracy through social justice education.
Get the Learning for Justice Newsletter