Dan Linstead | 28 December 2021
10 top tips for writing inspiring travel articles.
Want to begin your travel writing career in 2022? Start with this advice – from having a clear storyline and using dialogue, to beginning with a killer first paragraph...
1. Have a clear storyline in mind
A trip is not a story in itself, it's just a series of events. Some of these events will be interesting (you made it up Kilimanjaro!) and some will not (you arrived back at the airport on time).
That said, what makes an event interesting depends on the story you want to tell. A rriving back to the airport on time  could  be interesting, but only if your story was about how everything ran late while you were in Tanzania.
So, as a writer, your first job is to decide on the particular story you want to tell, and the events which make up that story, and ensuring all of those events are interesting or useful to the reader. 
To see the kinds of stories that get published, look at the bold line of introductory copy (known as 'standfirsts' in the trade) of articles in papers, magazines and websites. Try writing the standfirst for your own story, and then use it as your brief.
2. Make sure your article has a purpose or goal
Is crossing Costa Rica your goal or purpose? (Shutterstock)
Some trips have a physical objective (like reaching the top of Kilimanjaro, crossing Costa Rica, or seeing a tiger) that gives your article direction and purpose. The reader (hopefully) sticks with you because they want to know if you'll achieve your goal.
But many trips don't have an obvious goal. They are more about discovering a place, unpicking its history or meeting its people. In this case, create a personal goal to give your reader a sense of where you're taking them.
Sentences like "I wanted to discover…" or "I was keen to understand…" give readers an idea of what's to come, instead of you simply plunging them into the unknown.
3. Edit your experience to fit your story
Stories have characters, dialogue, pace, plot, suspense, drama – and all of those things need shaping and organising to hold the reader's attention.
Once you know your storyline, gather the experiences that fit it – and dump the rest. Most travel articles will be 1,000 to 2,000 words long. That's only 10 to 20 paragraphs, so you don't have time for detours.
4. Write an irresistible first paragraph
You can start a travel article any way you like, as long as it grabs the reader's attention. You can use drama, humour, dialogue, (or all three) – but those first sentences must grip like glue.
Many travel articles start in media res – in the thick of the story – and then backtrack to explain how you happened to be in this situation. Give this a try if you aren't sure of another way in.
Put yourself in the reader's shoes - what would grip you to keep reading? If you're unsure, our travel writing prompts   will help you get there.
5. Include dialogue
Saw a tiger on your trip? What did you have to say about it? (Shutterstock)
"Look! There! The tiger is on the prowl," whispered Joseph. Or: "we could see the tigers heading off hunting." Which sentence is more interesting to read?
Dialogue brings a scene to life, gives personality to the people in your story, and allows you to convey important information in a punchy way. Whenever you travel, make notes of what people say and how they say it, so you can refer to your conversations accurately when you come to write your article.
6. Value the difference between 'show' and 'tell'
'Showing' and 'telling' are two everyday storytelling techniques you probably use without realising.
Showing is when you slow down your writing and describe a scene in detail – what you saw, tasted, heard, felt – you are showing the reader the world through your eyes. Telling is simply moving the story along: "We returned to the tents for a well-earned rest."
Articles typically switch repeatedly between the drama of 'showing' and the practical economy of 'telling' – you need both, so include a good mix in your feature.
7. Aim to entertain the reader, not impress them
Novice writers often try to pack their writing with complicated phrases or recherché nomenclature (like that). Fortunately, it's not necessary, as the point of an article is to entertain and inform the reader, not show off your literary prowess.
Good writers tend more to follow Hemingway's maxim: "My aim is to put down on paper what I see and what I feel in the best and simplest way." That doesn't mean you can't be playful and experimental – just don't do it at the reader's expense.
8. Use vivid language to describe your surroundings
Travel articles are peppered with meaningless words and phrases: stunning, incredible, pretty, diverse; 'land of contrasts', 'melting pot', 'bustling'. They surely apply to your destination, but they could also be applied to thousands of destinations worldwide.
We'd recommend trying to use language that is specific to what you're describing, and which allows readers to paint a picture in their mind's eye. Make an effort to switch up the descriptive words you use.
9. Leave signposts throughout the article
Where are you headed? Let the reader follow your journey (Shutterstock)
If you're wandering around a strange country without a guidebook, you look for signposts. So do readers as they travel through your story. Every few paragraphs, tell them where you're going next and remind them of your ultimate goal.
For example, you could write: 'The next day we travelled from Tokyo to Hirosaki.' Or you could signpost things a little, by writing: "It was tempting to linger in Tokyo's restaurants, but my search for Japan's best sake would next take me deep into the countryside." 'Aha', thinks the reader: I can see where this is going, and why – I'll keep tagging along.
10. Give yourself time to finish
In an effort to include every fascinating tidbit, too may travel articles finish like a high-speed train hitting the buffers, leaving readers dazed and confused. With a paragraph to spare, put the brakes on and start setting up your conclusion.
Show your readers that the end is nigh. Think about where you started, and reflect on the journey. Try to sum up the experience. And - though it may well be true - come up with something more specific than, 'I would just have to come back another time.'
More travel writing guidance:
How to turn your travel passion into a blog, a few key travel writing mistakes to avoid, the top travel blogs you must read, related articles, looking for inspiration.
Join our newsletter
Get the very best of Wanderlust  by signing up to our newsletters, full of travel inspiration, fun quizzes, exciting competitions and exclusive offers.
8 Travel-Writing Tips From Professional Travel Writers

​​Travel writing has a way of transporting the reader to new places. When done well, it can even inspire others to explore, experience new things, and gain an appreciation of different cultures. But when you sit down to start writing about your own travel experiences, it can be challenging to know where to start.
A place is so many things, after all. It's the people, the architecture, the sounds of the city, the smells and tastes of the food, and more.
Here's a tip: Want to make sure your writing shines? Grammarly can check your spelling and save you from grammar and punctuation mistakes. It even proofreads your text, so your work is extra polished wherever you write.
Your writing, at its best Grammarly helps you communicate confidently Write with Grammarly
So how do you take everything that happened and condense it into a readable blog post? How do you take your experiences and turn them into a story ? To find out, we talked to six professional travel writers and bloggers.
Here's what they said:
1 Understand why you're writing
Before writing a travel post, think about what you want to get out of it. That way, you can work toward something and have a starting point you care about.
"I feel accomplished when I get feedback that travel posts on my blog sparked interest for someone to go to a place or exposed them to a locale they'd never heard of," says Lola Méndez, the writer behind Miss Filatelista , a travel blog with a focus on sustainability. "For me, the elements that are important are those that will make someone wonder or question something . . . I'm trying to spread awareness about how we can all be more mindful travelers as we explore the globe."
Your approach will depend on what you value most. For Amanda Kendle of NotABallerina.com, that's getting other people to value travel as much as she does.
"I start with what makes me most excited," says Kendle. "Rather than write a 'Top 10 things to do in Venice' post, I tend to start with the event or story that affected me the most, or that I've found myself telling people over and over . . . what I love to do is talk about something I learned from the experience and how I pushed the borders of my comfort zone, perhaps by making a bigger effort to talk to strangers, or by taking part in an activity I wasn't sure I'd like."
Having your 'why' in place at the start allows you to easily build in a sort of theme into your post. Then you can thread that throughout your work and create a stronger, more cohesive post and blog.
2   Make it your own
"Travel writing should be exciting to read. It should make the reader feel like they are next to you on the powdery beach with a warm breeze tickling their shoulders. They should be able to taste the curry, rich with coconut milk, lime, and lemongrass. They should be able to hear the chaos of the city traffic and smell the sewage wafting from the grimy streets," says Katie Diederichs of Two Wandering Soles, which she runs with her husband, Ben Zweber.
In other words, details matter, and so does your unique perspective.
"Figure out what's important to you and focus on that; write about your experience, and what's unique about it. We live in a world where so much information is at our fingertips, but the way you experienced a trip—your emotions, your reactions, the crazy things that went wrong, the people you met and chatted with—is unique. That's what makes interesting writing," says Kendle.
3   Know the general rules of travel writing
Every type of writing has its own conventions—things that are expected and generally agreed upon as best practices within the space. For travel blogs, that often means the writing should:
Be written in first-person
Tell the story in the past tense
Be conversational in tone ( dialogue can be useful here)
Contain sensory details
Give the reader value in some way, whether that's providing useful tips for navigating or insight into a culture
Make it relatable to the audience
Since you'll also be writing online, readability is key. For Diederichs, that means doing things like including a table of contents so the reader can jump to what they're looking for, using short paragraphs, bolding key sentences, and segmenting the article with subheads. She adds, "Also, keep in mind that the majority of your audience is likely coming from mobile, so make sure that the text is an appropriate size and it is easy to read while scrolling."
You don't have to stick to the established rules and conventions, but it's helpful to know what's common—that way you'll be able to break those rules with intention and purpose, rather than accidentally.
4   Edit your travel writing
Writing is a skill, and first drafts—whether they're novels, articles, or travel blog posts—are rarely, if ever, perfectly executed. That's where editing comes into play.
"The editing process really is the most important part, as that's when I take my rough idea and hone it into something useful," says Matthew Kepnes of travel blog NomadicMatt. "Anyone can start a blog these days. What separates the good blogs from the great blogs is the quality of writing."
While editing your work, you'll want to consider several key aspects, like: Storytelling (including things like word choice and evocation); grammar (word processors and editing software can help); and overall effect (is there a consistent tone and voice? Does everything serve the larger purpose of the post?). Reading the post out loud can help you identify inconsistencies.
"I learned early on from re-reading my much-too-detailed travel diaries from various trips that there really is no need to reproduce a trip in every detail. I find the most important part, the message I really want to share, and focus on that," says blogger, and host of The Thoughtful Travel Podcast, Kendle.
5   Avoid travel writing cliches
The travel-writing space is awash in cliches. But those are never something you want to include in your posts because it makes for a stale, rather than engaging, reading experience.
"Everyone has their own experiences and voice. Tell your story, and don't copy others," advises Diederichs.
If you're working on a description and you just can't seem to avoid the cliches —crystal blue waters, breathtaking vistas, "a place out of time", bustling marketplaces or city streets, authentic anythings, places that are "off the beaten track", cultural melting pots—try focusing on the truly evocative details, the things that stick out you most, the themes or comparisons you want to make, and break out the thesaurus.
If that doesn't work, consider using a photo to convey the information instead. A travel blog is a multimedia platform. Writing is the core of it, but the photographs, videos, and audio recordings contribute as well.
6   Be confident in your abilities
It's easy to see the many existing travel blogs and think, 'what could I possibly have to add?' But that doesn't mean you can't make a valuable and unique contribution.
"Don't hold back because you think it's a saturated field or you only have the budget to visit the town next door," says freelance journalist and travel blogger Méndez. "Your experiences are valuable. Write from your heart—people will keep coming back to your blog if you're authentic in the way you share what you saw or felt in a place."
Your writing should sound like you and should reflect your unique perspective. And the more you write, the more confident you'll become in the value of that point of view, as well as your own expertise.
"Over the years I've also become much more focused on what's important to me about a travel experience (which is usually the life lessons) and less concerned about what I thought 'should' be in it (like an analysis of a painting at a gallery). I write what I want to read," says Kendle.
7   Continually hone your craft
Practice is a necessary part of learning any new craft. Travel writing is no different in that respect.
"I've gotten much better at using things like Grammarly to help with my writing…I kick myself all the time that I didn't have the courage to start earlier. The more you write, the better you get at it and if you help even just one person, it's rewarding," says Kristen Guglielmo of KristenAbroad.com.
If you want to be a better travel writer, it's a good idea to build your skills by writing every day and reading great travel posts to get inspired, notes Kepnes, adding, "It's a long, slow process to improve your writing, but as long as you stick with it you'll make progress!"
8   Remember: It isn't only about the Instagram-worthy stuff
Good travel writing doesn't have to focus solely on the beautiful and expected. It's about all aspects of your experience, and taking the reader somewhere new often means showing them the unexpected.
"I want it to look good and I want to inspire, but I don't want it to be so unrealistic that people think they're failing because they can't live up to it," says Eric Stoen of Travel Babbo, where he chronicles his trips with his kids.
Travel isn't always beautiful, and as Stoen points out, people tend to bring their real-world problems with them on vacation and that impacts the experience. But more than that, places are no more perfect than humans are. And sometimes they don't live up to our expectations.
Even though it may feel like you have to conform to certain standards as a travel writer, there's room for more than one kind of experience of travel.
"I think being authentic and honest is one of the biggest things to separate the mediocre bloggers from the great ones. The goal is for the reader to see, feel and taste what you are describing. Even if it's not pretty," says Diederichs.
Places, like people, are seldom what we think they're going to be. That's a good thing. The world would be a lot less interesting if we knew how every new experience, every trip, every new encounter, was going to play out. And it's ok, and even encouraged, to talk about those discrepancies.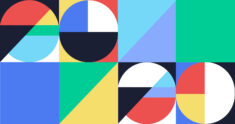 Travel Articles
Our experienced writers travel the world to bring you informative and inspirational features, destination roundups, travel ideas, tips and beautiful photos in order to help you plan your next holiday.
Hotel Review: Amano Hotel, Covent Garden, London
Madrid fusion gastronomy summit 2023, spain, travel guide: el salvador, central america, hotel review: hotel la cambuse, thyon, les collons, switzerland, hotel review – chalet royal, veysonnaz, switzerland, hotel review: hôtel nendaz 4 vallées & spa, nendaz, switzerland, how valentine's day is celebrated around the world, hotel review: habitas, alula, saudi arabia, discovering uzbekistan: at the centre of the silk road, hotel review: the cavendish london, piccadilly, london.
The Electric Typewriter
50 great articles and essays about travel and adventure, travel guides, the books they carried by peter jon lindberg, inside the mad, mad world of tripadvisor by tom vanderbilt, the book by patrick symmes, tourist traps worth a visit by peter jon lindberg, the place to disappear by susan orlean, the grand tour by evan osnos, shipping out by david foster wallace, losing it at club med by po bronson, against honeymoons by charles comey, welcome to dog world by blair braverman, off the beaten track, the road to shangri-la by patrick symmes, thanksgiving in mongolia by ariel levy, operation iraqi vacation by saki knafo, this teeming ark by tim cahill, in a minivan with a stranger in morocco by michael chabon, holy water by bucky mcmahon, home by chris jones, wedding crasher by gideon lewis-kraus, take nothing, leave nothing by simon winchester, the golden age of havana is now by patrick symmes, on tipping in cuba by chris turner, in pursuit of the wild cohiba by ginger strand and james wallenstein, where is cuba going by john jeremiah sullivan, hitchhiker's cuba by dave eggers, up in the air by ben wofford, game of thrones by david owen, journey into night by david sedaris, into the wild by jon krakauer, the lost city of z by david grann, the great railway bazaar by paul theroux, my kind of place by susan orlean, the right stuff by tom wolfe, river town by peter hessler, travels in siberia by ian frazier, driving mr. albert by michael paterniti, 127 hours by aaron ralston, see also..., 150 great articles and essays, mother earth mother board by neal stephenson, heart of dark chocolate by rowan jacobsen, like butterflies in the jungle by damon tabor, forbidden by tim cahill, a good hair week in mongolia by tim cahill, the kingdom of the lotus by patrick symmes, after the fall by tom bissell and morgan meis, the cold patrol by michael finkel, misadventure, death of an innocent by jon krakauer, trapped by aron ralston, what i did on my summer vacation by scott anderson, death on the path to enlightenment by scott carney, the ghost road by mark jenkins, the jerusalem syndrome by chris nashawaty, the 15 year layover by michael paterniti, adventure sports, why we play by eva holland, into thin air by jon krakauer, unclimbable by eva holland, the mountain of mountains by kevin fedarko, point of no return by mark jenkins, everest at the bottom of the sea by bucky mcmahon, out in the great alone by brian phillips, kashmiri extremism by kevin fedarko, the fast track to dharma by michael paterniti, how to spend 47 hours on a train and not go crazy by nathaniel rich, how to use a squat toilet by frank bures, long day's journey by elizabeth gilbert, magic mountains by tony judt, do we transcend before or after we purchase the commemorative eel cakes by susan orlean, subscribe to our email newsletter.
Accreditations
Our Expert Tour Guides
In the Press
Our Local Partners
More About Peter
Responsible Travel
Testimonials
Exploring Crete Tour
Exploring Sicily Tour
Exploring The Peloponnese
Cruising The Lycian Shore
Easter in Athens
Cruising the Dalmatian Coast
Escorted Tours
Archaeology Tours
Exploring Tours
Family Tours
Walking Tours
Private tours
Croatia tours
Greece tours
Ireland tours
Italy tours
Sicily tours
Turkey tours
Private Gulet Trips
Rated as Excellent on Aito Reviews
Book With Confidence – Our Safe Travel Policy
Travel Writing and Photography
Peter is a member of Travelwriters UK and the Outdoor Writers' Guild, the UK's best established guild of professional outdoor and travel writers.
Since 1994, Peter has written articles on a number of subjects, from travel to history, farming to film-making, for a variety of newspapers including The Times (UK), The Brisbane Sunday Mail (Australia) and The South China Morning Post (Hong Kong), and many magazines and specialist publications including National Geographic: Journeys of a Lifetime, The European Magazine, The Travel Magazine, The Good Property and Holiday Guide, Cruise Magazine, Abroad, Yacht World, Retirement Today, National Geographic: Sacred Places, Taste Anatolia, Emerging Turkey, Current World Archaeology, Archaeological Diggings, Deckchair, Countryman, Yacht Vacations and Charters Magazine, Travel with a Challenge etc.
Recently he has had articles published on a variety of topics. Here's a selection below.
As well as travel writing Peter also personally leads a number of our  tours in Turkey  and  gulet cruises  each year.
  In the Footsteps of Alexander the Great
A feature using Peter's 2,000 mile walk across Turkey, retracing Alexander's route, to explore some of Turkey's greatest archaeological wonders.
  Cappadocia Turkey: Travel Tips
A practical and inspirational travel guide to Cappadocia, Turkey. First published in National Geographic's Journeys of a Lifetime: 500 of the World's Greatest Trips.
  Lycia: Sailing Through the Centuries
The Lycian coast in southern Turkey has one of the most beautiful coastlines – perfect for a sailing vacation. There's no better way to see it than aboard a gulet.
  Istanbul Travel Article
Sailing on the Bosphorus today affords a perfect opportunity to look at the city as sailors would have seen it centuries ago, its seven hills bejewelled with the most splendid mosques.
Archaeological Holidays – Top Tips
A basic guide to choosing the best archaeological tour for you. First published in the 2006 summer issue of The Travel Magazine.
  How to Design an Archaeological Tour
This illustrated feature explaining the planning and ideas behind our escorted archaeology tours and cultural cruises appeared in May 2005 on About.com's archaeology pages.
  Sailing Through History
A travel article about cruising on gulets in Turkey, published in Cruise Magazine (UK), Retirement Today (UK), and Deckchair (Canada).
  Temple of Apollo at Didyma, Turkey
You can read an article by Peter about the oracular temple of Apollo at Didyma in Turkey in a newly published book (the softback's front cover is one of Peter's photos):
  Tales from the Green Valley
An article by Peter about his latest documentary series, published in the UK in July 2005's issue of Countryman magazine.
 A Window on the Past
A feature published in Retirement Today magazine.
  Alexander the Great Holidays
A guide to travelling in Alexander the Great's footsteps. Published in National Geographic's  Journeys of a Lifetime: 500 of the World's Greatest Trips.
  The Blue Mosque, Istanbul, Turkey
A practical and inspirational travel guide to the Blue Mosque in Istanbul, Turkey. Published in National Geographic's  Sacred Places of a Lifetime
  A Gastronomic Tour of Eastern Sicily
An article on Sicilian food written by Sicily expert Michael Metcalfe
  Cruising the Southern Dodecanese in Greece
A travel guide to a cultural gulet cruise through the Greek islands from Kos to Rhodes.
 The Churches of Lalibela, Ethiopia
A travel guide to the Churches of Lalibela in Ethiopia. Published in National Geographic's  Sacred Places of a Lifetime
 Akdamar Church, Lake Van, Turkey
A travel article about Akdamar Church on Lake Van in Turkey. Published in National Geographic's  Sacred Places of a Lifetime
Photography
Peter's photographs have been widely published around the world as part of the publicity for his television programs, and also to illustrate his various travel articles and features.
His pictures have been seen in newspapers such as (UK) –  The Telegraph ,  The Guardian ,  The Times ,  The Observer ,  The Express ,  The Mail on Sunday , and (US) –  The New York Times ,  The Washington Post .
They have also been published in specialist magazines such as BBC History Magazine, BBC Wildlife Magazine, Wanderlust, Current World Archaeology etc.
Licenses may be granted for the commercial use of Peter Sommer images upon payment of the required fee. Normal fees for editorial uses range from £40/$60 to £150/$225 per image for one-time, one-publication, not-full-page use of an image. Licenses for advertising uses are higher.
Find out more about  Peter Sommer Travels .
Brochure and Bookings
Peter Sommer Travels provided an excellent trip. Very well organized, every detail was thought out, taking care that we were well looked after every step of the way. Great choices for meals, we went places we would not have found on our own. Highly recommended.
Joan Huzar, Victoria, Canada Exploring Hadrian's Wall: Romans, Reivers and Romantics
This was our second experience with Peter Sommer Travels, following directly on their Exploring Wessex tour. As with the Wessex tour, we are delighted to give Peter Sommer Travels an unqualified "excellent" rating on this tour. From initial contact, to booking, to superb coordination by the tour organizers, the excellent knowledge and wonderful humor of our guides, and the selection of tour sites, the trip was organized and run smoothly and with the interests and comfort of the participants always kept in mind. They are by far the best tour operator we have traveled with.
Cheryl Masters, California, USA Exploring Hadrian's Wall: Romans, Reivers and Romantics
As Recommended By
And many more...
Rated as Excellent on Aito Reviews with over 500 reviews
COACHING + PUBLISHING

FORMATTING + DESIGN
FREELANCE COMMUNITY
36 Travel Magazines and Websites That Pay Freelance Writers
by Farrah Daniel | Aug 25, 2020
When you dream about your writing career, do you picture yourself scribbling in notebooks about your world travels, hoping to combine your wanderlust with your creative flair to earn money for your adventures?
If you have travel stories to tell, it's time to stop dreaming! Lots of markets are willing to pay for your stories about destinations, tips and your experiences on the road.
Get paid to write about travel
Don't think travel writing is limited to travel-specific magazines or travel websites. Plenty of local and regional publications are actively looking for travel stories, even for destinations right in your own backyard.
Some writers envision travel writing jobs as sharing tales of globetrotting and exploring the ancient artifacts of Greece, or wandering Machu Picchu. But that's only a small part of travel writing.
Publications are often even more eager to snap up stories about the mountain trails an hour away that make for easy weekend adventures or the nearby metropolitan city that has a new art exhibit and great restaurant scene.
Publications that offer freelance travel writing jobs
While full-time travel writer jobs can be hard to come by, it's more common for freelancers to sell travel writing to magazines and other outlets. To get you started, we compiled 36 paying international and domestic travel markets. Click on each title to access submission guidelines or editorial contacts.
So let's get to it! Here are dozens of publications that provide opportunities for travel writing jobs:
1. Matador Network
Matador Travel seeks original writing, photo and video contributions "that speak to the adventures, cultures, and identities of people around the world." It encourages creators to join their Matador Creators Community to find the latest journalist opportunities.
While the website does not list a specific payment, Who Pays Writers reports payments ranging from $0.03 to $0.20 per word.
2. ROVA
Want to share your thrilling stories of life on the open road? The site often looks for stories featuring road trips, RVs and adventure. Most of their readers travel the roads of North America and want insightful stories about the continent.
Submit an article or photo essay and earn $200 upon acceptance at the ROVA Magazine website.
3. Outpost Magazine
Outpost Magazine looks for submissions about travel, adventure and culture. It is looking for longform travel stories, travel guides, and stunning photography from writers anywhere in the world. The publication is Canadian and it has a "Canadian slant."
Online stories typically range from 800 to 1,500 words, 2,000 to 4,000 for print and features can be up to about 5,000 words; pay varies.
4. Wanderlust
This British travel magazine publishes destination features up to 2,200 words, along with shorter dispatches, travel guides, round-up features and more. Pay is typically £220 (about $275) per 1,000 words, but rates vary.
Write travel articles about destinations, activities and experiences for GoNOMAD, but take note that this website seeks pieces that meet its style and focus.
If you want to write for GoNOMAD, its guidelines say, "No glossy magazine fluff, no standard guidebook descriptions, no promotional hype." Articles are typically 1,200 to 2,000 words, and a detailed list of locations and topics the publication is seeking is available in its guidelines .
Pay is $25 per article.
6. Travel + Leisure Magazine
While this magazine doesn't have specific submission guidelines online, Freedom with Writing says this magazine is written 95 percent by freelancers on assignment and pays up to $1 a word. Submit your pitches to [email protected]
7. Arizona Highways Magazine
Arizona travelers rely on this magazine for destination-based ideas, and the publication also encourages travelers to come to Arizona.
Check its guidelines to see when queries (typically on specific locations) are accepted. This period is often in March. Pay varies.
8. Canadian Geographic Magazine
Write about Canada's people, frontiers, places and issues in this magazine that comes out six times a year. There are no formal guidelines to follow, but you might want to familiarize yourself with their content and tone to get an idea of what they're looking for.
It buys about 30 features a year and pay varies.
9. DesertUSA Magazine
Desert lovers can write all about the North American desert in this publication targeting those who love the natural and cultural history of the region. Wildlife, adventure, history, desert lore, and travel stories are in demand.
Articles with photos receive payment of $50.
10. Escapees Magazine
RV travelers with stories to tell and wisdom to share might consider submitting to Escapees Magazine, which specializes in RV lifestyle.The publication only accepts fully written articles on spec.
They pay $100 to $200 for feature submissions and $50 to $100 for short fillers.
11. The Penny Hoarder
Penny Hoarder seeks stories about traveling on a budget from Disneyworld to Hawaiian cruises. Most of their readers are "relaxed and excited about earning — and saving — money," so focus on how your post will help readers save, earn or grow their money.
They pay $75 for a 700 to 900-word article.
12. KANSAS! Magazine
Celebrate the wonders of Kansas with this publication offered by Kansas Tourism and partner organizations. Pitch a 400- to 800-word nonfiction story that has the potential for interesting photography and reflects the state positively.
Most readers are locals over the age of 50. Payment varies.
13. Los Angeles Times Travel
The travel section of the Los Angeles Times looks for pieces with a strong visual component. Trips must be taken in the previous two years and writers must follow specific ethical guidelines, including not receiving comped travel.
Print stories vary from $200 to $750; online-only stories generally pay $500; Weekend Escapes pay $200, plus additional money for original photos.
14. MotorHome Magazine
This publication for RV enthusiasts wants travel stories covering all aspects of the RV lifestyle, including travel destinations, activities and events and more.
It pays up to $900 for technical manuscripts with photos, and less for shorter pieces.
15. Oregon Coast Magazine
Write about Oregon's stunning coastal region and tell stories about everything from day-long driving tours to restaurant features and historical sites.
Payment ranges from $100 to $650 depending on story type and word count.
16. Pathfinders Travel
A travel magazine for people for color, Pathfinders Travel looks for fresh ideas and stories about travel and the travel industry.
Stories typically pay $150.
17. Road and Travel
Road and Travel specializes in automotive, travel and personal safety articles, including articles that appeal to female business travelers. Travel articles should relate to hotels and resorts, spas, airlines and airline rules, bed & breakfasts, destination reviews, places to go and things to do and much more.
The magazine pays up to $100 per article.
18. Sunset Magazine
This magazine focuses on 13 Western states and wants "take action" travel ideas as well as destinations that offer a variety of experiences and "soft adventures."
Pay varies.
19. Trailer Life Magazine
This publication accepts stories about the RV lifestyle, from travel destinations to outdoor recreation. Payment ranges from $100 for a small piece to $700 for a technical feature with photos.
20. Transitions Abroad Magazine
This publication for people who live abroad is looking for a variety of pieces about working, living and studying abroad, as well as cultural and culinary travel. Heads up: They're currently primarily seeking stories about online learning to teach English as a Foreign Language (TEFL).
Pay is typically $75 to $150 for a 1,250-word article for the web.
21. World Nomads
World Nomads looks for travel articles that fall under these categories: love, fear, discovery, connection and transformation. Pitch a personal, authentic story about a life-changing journey or experience.
They pay 50 cents per word for stories between 600 to 800 words. Payment is made after publication.
22. Alaska Airlines Magazine
This monthly in-flight magazine for Alaska Airlines seeks business, travel, technology and personality articles, among other topics.
Rates range from $150 to $700 depending on the topic, length and treatment of an article.
23. WestJet Magazine
This airline's Canadian lifestyle-travel publication wants stories ranging from insider tips and service-oriented advice to local cuisine and features.
Payment varies.
24. Via Magazine
The American Automobile Association publishes Via Magazine, which focuses on auto travel out West.
Payment varies and you can request guidelines by emailing [email protected]
25. Backpacker
This magazine covers North American destinations. Pitches must cover foot-based travel, wilderness or backcountry experiences and advice.
A feature story's word count varies from 1,500 to 5,000 words, although there are shorter assignments available from 100 to 1,200 words. They accept pitches via email and require a signed contract which specifies the payment amount and payment terms.
Pay varies, but Who Pays Writers reports rates up to 50 cents per word.
26. New Mexico Magazine
Showcase New Mexico's rich environment and culture through this publication of the New Mexico Tourism Department. One-third of readers live in the state and the out-of-state readers typically visit twice a year or so. The magazine looks for a lively editorial mix, with articles that show readers things they can do in New Mexico.
Pay is typically 35 to 40 cents per word.
27. Lonely Planet
Lonely Planet is an award-winning website that gives travelers the tools they need to plan their next trip such as in-depth information on destinations, things to do and travel advice. They are looking for freelance contributors who want to write digital content, travel news and guidebooks.
Rates vary, but Who Pays Writers reports a rate of 30 cents per word.
28. Texas Highways
Texas' official travel magazine reaches 500,000 readers in 54 countries each month. It is looking for pieces featuring "scenery, history, small towns, and out-of-the-way places."
Pays 50 cents per word.
29. Common Ground Magazine
Common Ground Magazine's readers are from Western Canada. They accept articles about the environment, health, wellness, transformational travel and personal growth.
Submissions usually range from 600 to 1,500 words are accepted, but they can accept articles up to 2,500 words. Rates are 10 cents per word.
30. International Living Magazine
This website and monthly magazine is a comprehensive resource that helps readers find their dream retirement overseas. It wants stories from expats and anyone who can inform their readers about ways to stretch their dollars and simplify their lives.
Pay is up to $150 for website stories; print stories pay $225 for 900 words and $350 for 1,600 words, plus $50 per photo; 600-word daily postcards pay $100.
31. Journey
Journey is AAA Washington's award-winning magazine featuring "inspiring stories on travel, technology, traffic safety, insurance and member benefits."
Who Pays Writers reports a rate of 30 cents per word, but this pub welcomes you to pitch your own pay rate along with your submission.
32. New Worlder
This magazine isn't interested in a taco that has the most buzz — but it definitely wants to know why it has the most buzz. Pitch stories with strong angles about travel, food, culture and people for an American and Latin American audience.
While pay is confirmed, no specific rates are provided in the guidelines .
33. Odyssa Magazine
Freelance submissions are accepted each quarterly issue, though editors are particularly looking for travel pieces in the form of a guide, personal travel experience or reflection of how travel affects our thoughts and who we are.
Pay is $30 per article up to 1,500 words.
Note: Odyssa Magazine is taking a publishing hiatus through Summer 2020 due to COVD-19 and will return in the fall with fresh, new content.
34. HitTheRoad
To get the green light, write and pitch a story about the adventures, cultures and amazing experiences of road trips in Australia, New Zealand, USA and Canada. Emphasis is put on experiences in rented campervans and motorhomes, but a journey on the open road is what matters most.
Standard payment is a link to your site and $50 depending on article type and length.
35. Cruising World
Cruising World welcomes author inquiries and unsolicited manuscripts at all times, but make sure to include photos with your submission. Feature-length articles shouldn't exceed 2,000 words, and non-features (technical articles and general interest) are capped at 1,200 words.
Payment varies depending on the type of article: $25 to $200 for short, newsworthy items and $300 to $1,000 for technical and feature articles.
Write your own travel book
An alternative to finding travel writing jobs is to simply go ahead and publish your own travel book . If you have written over 10,000 words for a certain travel journey or advice, you could easily turn that into a whole book to sell.
Curious to learn how? Check out this program: " How to write a book ".
The original version of this story was written by Kristen Pope . We updated the post so it's more useful for our readers.
Photo via natalia_maroz/ Shutterstock
Want to write a book, but no idea where to start?
Grab our free book outline template!
Memoir Writing Masterclass
Taught by a 6-Time Bestselling Author
Learn the 3 Core Elements of Every Memorable Memoir That You Need to Get Right
20 Websites for Finding Paid Writing Gigs
How to start a blog: a guide for writers, how to write a synopsis for your book: a guide for fiction and nonfiction writers, a complete guide to understanding, obtaining and using an isbn for your book, write about your furry friends: 18 pet publications that want your stories.
TOOLS FOR WRITERS
Tools, ebooks and courses, all vetted by our team
CHECK 'EM OUT
Travel writing is part reporting, part diary, and part providing traveler information. Travel writers create their art using a multitude of different styles and techniques but the best stories generally share certain characteristics, notably:
1) Clear writing style, without affectation , used by a writer who knows the point of the story, gets to it quickly and gets it across to the reader strongly and with brevity and clarity. 2) Strong sense of the writer's personality , ideally demonstrating intelligence, wit and style. 3) Use of the writer's personal experiences , other anecdotes and quotations to add life to the piece. 4) Vivid reporting — the ability of the writer to convey to readers, using as many of the senses as possible, the travel experience through the use of words alone. 5) High literary quality and the accurate use of grammar and syntax. 6) Meaty, practical and accurate information that is useful to the reader.
Give your story a fresh point of view and, if at all possible, cover some out-of-the-ordinary subject matter. Be creative in your writing. Strive for the best and strongest use of English and the most original and powerful metaphors and similes.
Be Personal
Take your own approach to a location you've visited, an activity you've tried or an adventure that thrilled you. What was it that really excited or inspired you? Identify it and get it across to your readers.
To stand out from the crowd, your story must have a personal voice and point of view. Remember that most places you write about will already have been written about before. Your challenge is to find something new and original to say.
Travel writing should mostly have a light, bright, lively and fun tone. Travel, the process of leaving the familiar to go to the foreign and unfamiliar, is often rich in comedy and comical events. Incorporate comedy into your writing where appropriate and don't be afraid to make your readers laugh. Also, don't be afraid to incorporate mishaps into your pieces. These can be just as worth reading about, maybe more so, particularly if they also incorporate an element of comedy or humor.
Be Surprising
Surprise your reader. Give the reader something out of the ordinary; something that only someone who has been to the location would know. Do this by trying unusual activities, meeting new people, and getting involved in strange scenes as you travel.
Be Balanced
Travel writing must blend your personal observations, descriptions and commentary with practical information that is useful to your readers. The precise balance depends on the outlet you are aiming your story at but rarely should a good travel piece comprise more facts than description. Two-thirds or even three-quarters colorful description to one-third or one-quarter facts would be a reasonable guideline to start from.
Be a Quoter
Work in quotes from visitors to locations, or participants in activities. Let them express their thoughts about how they feel about a place or activity. Quotes lift stories.
Think Like Your Reader
You need to develop as clear an impression as possible of what readers of the publications you are targeting want to read, their travel aspirations, how they like articles written and what information they want to know. You want to be able to think like your reader. Only then will you be able to identify how you can help your reader. Only then should you start writing your article.
The Big Picture: What is the Main Point You Want to Get Across to Your Reader?
Good travel stories have a definite, central theme and it will greatly improve your writing if you can identify the central themes of your articles before you try to write them. Decide at the outset what main point about a location or activity you want to convey. This is the "big picture" and you then work your impressions and facts around it. Identifying the big picture early on will also help you structure your piece sensibly and help you decide what information you need to include and, equally importantly, what you can and should leave out.
This article is an extract from The Insider Secrets of Freelance Travel Writing. A more complete version has been released as an eBook which expands upon the article above and is titled " Become a Published Travel Writer ," available in Kindle version on Amazon.com.
Martin Li is a travel writer and photographer based in London.
The New World of Travel Writing
As a writer, editor, and teacher, I care about travel writing that matters. My own journey of learning about and reflecting on the ever-evolving world of travel writing and publishing is a continual one, propelled each year by the Book Passage Travel Writers and Photographers Conference , held each summer in the Bay Area, where I live. Even more recently, I was thrilled to attend the Melbourne Writers Festival and TBEX travel bloggers gathering as a guest speaker—where the conversation gained momentum.
One of my prime lessons this year has been the fact that today, what might be called "mainstream travel writing" encompasses a broader spectrum than ever before. This stretches all the way from the traditional independent journalism that newspapers and magazines have been publishing since well before I enterered this field three decades ago, to a kind of cutting-edge destination marketing that includes blog posts and other writing as part of a larger package negotiated with a destination marketing organization or other travel-related company.
One importance of this for the budding travel writer is the fact that there are more ways than ever to make money writing about travel. Bearing in mind that for the vast majority of writers, the money to be made in this way is still "icing on the top" rather than the career cake itself, it can still be inspiring and encouraging to realize the full range of options out there, from writing for third-party outlets (publications, websites) to working with travel-related companies such as luggage and clothing manufacturers, hotels, airlines, and tourism boards.
The issue this ever-broadening spectrum has raised for me is a thorny one that has been around for a long time in one guise or another, but that seems even more central now. Namely: Who controls the content?
In the traditional publishing world in which I grew up professionally, publications paid for their content by running advertisements. There was a generally well-respected division between "church" and "state"—editorial and advertising.
When I was travel editor at the San Francisco Examiner & Chronicle , the most we blurred this division was when we published "special sections," usually themed by geography—Asia, Europe, the Caribbean, and so on. The closest we came to merging editorial and advertising (there's even a name for it now, "advertorial") was when we did sections on Mexico and Hawaii. At one point, the newspaper's ad salespeople approached me saying, "Such-and-such resort will buy a full-page ad if we can guarantee to include a story about them. Can you do that?" And my answer would always be, "No. All I can guarantee is that the main articles will be about some aspect of Hawaii."
I leapt from print into cyberspace in 1995. In the two decades since then, at most, if not all print publications, these church-state divisons have become increasingly blurred—but at many, the notion of editorial independence from advertising is still a cherished principle (though the degree to which it is followed is often scaled to how financially robust the media outlet happens to be).
On some of the new content islands that have risen via the plate tectonics of online publishing, however, these distinctions are irrelevant. Some self-publishing content creators now approach a destination or a travel provider and say, "We want to work with you. We can offer you a full menu that includes blog posts, tweets and Twitter chats, Facebook shares, Instagrams, and Pinterest pins, plus appearances at conferences and conventions. We'll work with you to help you get your message across. And it will cost you this much."
Clearly, this isn't travel journalism, nor does it pretend or claim to be; this is essentially marketing. And while in the Old School part of my brain, this kind of content is immediately editorially suspect, I've learned that doing marketing of this kind doesn't have to mean sacrificing standards. High-quality storytelling can be incorporated into these efforts. In the same way that three decades ago nonfiction appropriated the stylistic elements of fiction to create the New Journalism , we might say that today, the best cutting-edge marketing is appropriating the traditional storytelling elements of travel writing to create the New Marketing.
What this relationship does ultimately entail, though, is a sacrifice of independence. The message is finally dictated by the destination or company that is paying for it. Does this mean that the New Marketing creators blindly produce whatever their payers ask them to? No. The best ones work with the payer to try to ensure that the quality of its offering is as high and appealing as it can be, so that they can promote it with passion and conscience intact. In this sense, they actually provide a further service.
But what worries me about this model is that, taken to its ultimate extension, it would mean that travel coverage would depend directly on budget. Destinations and companies that have little or no budgets for promotion would fall off the metaphorical map.
A big part of what I loved about being travel editor at the Examiner & Chronicle was that I got to shape and share a little world each week. Every Sunday I'd have one story about Asia, one about Europe, one about North America. I'd cover South America every other week, and the Middle East and Africa at least once a month. I'd combine articles every Sunday to create a picture-puzzle mix of travel styles and budgets, tips and tales.
This world was a reflection of me, of course, and of my thinking about my readership—but my desire to engage, inform, and inspire that readership was what fueled my editorial decisions each day. That same desire also fueled my own decisions about where to travel on the newspaper's dime, and what subjects to write about. Where the funding was coming from to publish the section was almost never a factor in my decisions.
So, a related question this new world of travel content raises for me is this: Where is the consumer in this new equation? The consumer, the reader, was truly paramount for me. In the new world of travel content creation, there is a danger that the reader is being reduced to an afterthought, useful chiefly as a statistic—an accumulation of fans, likes, unique visitors—that can be used to convince a travel company to employ one's services.
These twin reductions—in the range of destinations covered and in the attention given to readers' interests and needs—diminish both the world of travel storytelling and the actual world which is the subject of that content.
These are the thoughts my own wanderings in the past few months have inspired, and they've raised further questions: Going forward, who decides editorial focus? Who vets editorial content? If the funding for independent third-party travel outlets such as newspapers, magazines, and websites dries up, who will dictate the content? If there's no budget to pay independent travel writers, how can they maintain their independence? Who will pay for the mind-expanding narratives that explore the wide world outside and the soul-stretching essays that explore the wide world inside? Whither travel publishing?
I've also become convinced that more than ever, individual travel writers are becoming the gatekeepers—the stewards—of the planet that readers see, regardless of medium. In this regard, the following guidelines seem urgently critical to me:
1. Transparency is key. It's important to be clear about—and to state clearly—who funded your travel and your content. Readers won't necessarily think less of you or trust your descriptions and assertions less if you reveal that you were the guest of a destination. But they may well think less of you—and question your content more keenly—if you don't share this information up front and they discover it some other way instead.
2. Integrity is essential. No matter who is paying for you, you have to maintain your own quality guidelines and principles. Integrity is the bedrock of readers' trust in you. Don't promote something you don't believe in. Don't tell us something is wonderful if you don't really think it is.
3. Quality in creation is still paramount. Do the best you can to make your writing accurate, detailed, and lively. All the tips I wrote earlier this year about creating quality—attention to passion points, sensual details, music, meaning—are critically important in this emerging new world.
4. Honor yourself, honor your subject, honor your reader. Know your subject and your audience thoroughly, tailor your content to serve that audience, and create the most passionate, evocative, engaging, and connected work that you can.
5. Cultivate your sense of respect, gratitude, and wonder. Those of us who get to travel the world on someone else's dime, whether on assignment or on a press trip, are incalculably lucky. It's essential that we bear this in mind and keep our experiences in perspective—and that we continue to connect with the core of wonder that inspired us to travel this path in the first place. Honoring our shared craft in this way will enhance and enrich us all.
Don George is an editor at large at Traveler a nd the author of Lonely Planet's Guide to Travel Writing . He has also edited several award-winning travel-writing anthologies, including Better Than Fiction . Follow Don on Twitter @don_george .
> Related:
Travel Writing Tips From Don George
More Travel Writing Tips From Don George
The Quality Quotient: Travel Writing That Matters
Read This Next
Who first rode horses these skeletons may have the answer, how cosmic rays helped find a tunnel in egypt's great pyramid, one of earth's loneliest volcanoes holds an extraordinary secret.
The groundbreaking promise of 'cellular housekeeping'
Wildlife Watch
Environment
History & Culture
History Magazine
The Big Idea
History & Culture
Coronavirus Coverage
Paid Content
Subscriber Exclusive Content
Why are people so dang obsessed with mars, how viruses shape our world, the era of greyhound racing in the u.s. is coming to an end, see how people have imagined life on mars through history, see how nasa's new mars rover will explore the red planet.
Terms of Use
Privacy Policy
Your California Privacy Rights
Children's Online Privacy Policy
Interest-Based Ads
About Nielsen Measurement
Do Not Sell My Info
Nat Geo Home
Attend a Live Event
Book a Trip
Inspire Your Kids
Shop Nat Geo
Visit the D.C. Museum
Learn About Our Impact
Support our Mission
Nat Geo Partners
Advertise With Us
Customer Service
Renew Subscription
Manage Your Subscription
Work at NatGeo
Signup for Our Newsletters
Contribute to Protect the Planet
Pitch a Story
Copyright © 1996-2015 National Geographic Society Copyright © 2015-2023 National Geographic Partners, LLC. All rights reserved

5 Easy Steps to Write the Perfect Travel Article
by Joe Bunting | 17 comments
I used to volunteer for an organization that sent thousands of people around the world a year, most of whom kept blogs about their travel experiences. Working with these fledgling writers, I found out most people had no clue how to write about travel.
How Do You Become a Travel Writer?
Who hasn't dreamt about becoming a travel writer. Get paid for having fun? Sounds like a dream job, right? However, first you have to learn how to write a great travel article, which is no easy feat.
As I live in Paris and work on my collaborative memoir,  Goodbye Paris , I am reading lots of books and articles about travel, including Mark Twain's Innocents Abroad , Ernest Hemingway's  A Moveable Feast , and David Lebovitz's great blog , and I'm learning from these masters as I refine my travel writing technique.
Here are the five steps I use to write about my travels.
1. Have an Adventure
No one wants to read how about how you checked Facebook from your hotel room all day. If you want to become a travel writer, you have to have stories to tell.
One great way to find adventures worth writing about is to ask your friends and family what sites they would want to see, food they would want to try, and experiences they would want to have. Once you arrive, ask the same questions to locals and expats. By inviting other people into your planning process, you help get a feel for what will interest people in your writing.
As you go on your adventure, make sure to bring your notebook, and when you encounter other people on your journey, write down their names and where they're from. These little details make your story more memorable.
Before you start writing your actual articles, it's important capture as much of your experience as you can in a journal. Every day in Paris, I hole up in a café and write as much about my experiences as I remember. This isn't usually great writing. The point isn't to write something publishable, but to capture your experience for later.
As you journal, make a special effort to remember the things people say, and other specific details like the color of the sky and the smell of the food. Dialogue always makes for a much better story, but it's the easiest to forget.
3. Choose One Moment
As important as capturing all of your memories in your journal is, most of them won't make very good stories. Instead, read through your journal, and then choose just one moment to build your article around.
For example, I recently wrote about our terrible eighteen hour travel day to Paris. When I first journaled about the experience, I wrote nearly 2,500 words, far too long for an article. And so I decided to focus on just one piece of the trip, how we almost missed our flight, a moment that had enough excitement and drama to carry the whole article.
What's nice about this is that your journals while your journals don't directly become published articles, they're instead turned into a fertile field of stories. I could write five or six articles from one day's worth of journals.
4. Expand the Story
Next, take your single moment and expand it, illustrating the story with the following:
Description and Setting
Research (like the name of the street you were on and historic and contextual information)
Small details (such as what people were wearing)
Your own emotions
This is where your article goes from being just a sketch and turns into a real story.
Here, I also try to insert my own voice into the story, adding tone, humor, and dramatic shifts. Do you want this to be a funny story about your travel misadventures or do you want this to be a serious, reflective look at culture and identity? Whichever you choose, try to add it to your story.
5. Revise With Your Subjects in Mind
One of the tricky parts of writing about your travels is that you're writing about real people. In many ways fiction is easier because you don't have to worry about offending other people. However, when writing about real people you have to consider their feelings.
If you're able, it's always a good idea to send your story, or at the very least, the quotes, to your subjects for permission. If you can't contact the people in your stories, read and revise with them in mind. How would you feel if this was printed about you? You may also want to change the names of your subjects to protect their identity.
Become a Travel Writer Today
You don't have to leave your hometown to be a travel writer. You can go on adventures and write about them no matter where you live, even if it's not frequented by tourists.
Or perhaps you've been somewhere in the past but haven't written about it yet. Why not start today? By reliving your experiences, you could discover a new vein of creativity.
And remember, as long as you choose a moment and then bring it to life for us, you'll do just fine.
Have you ever wanted to become a travel writer?
Write about an adventure you had while traveling. If you somehow haven't had an adventure while traveling, then go have one now no matter where you live and then write about it!
Write for fifteen minutes, following the steps above. When your time is up, post your practice in the comments section. And if you post, please be sure to leave feedback on a few posts by your fellow writers.
Joe Bunting
Joe Bunting is an author and the leader of The Write Practice community. He is also the author of the new book Crowdsourcing Paris , a real life adventure story set in France. It was a #1 New Release on Amazon. Follow him on Instagram (@jhbunting).
Want best-seller coaching? Book Joe here.
Join over 450,000 readers who are saying YES to practice. You'll also get a free copy of our eBook 14 Prompts :
Instagram Facebook Twitter Pinterest
Are You Ready to Become a Writer?
Enter your email to get our free 10-step guide to becoming a writer.
You've got it! Just us where to send your guide.
You've got it just us where to send your book..
Enter your first name and email to get our free book, 14 Prompts.