Interviews/Podcasts
Insights/CaseStudies
Starting Up
Human Resource
Product Management
Startup Challenges
Join Community
Startup Resources
Writing Competition
A Detailed Case Study on Largest Retail Giant Walmart
Walmart is one of the largest retail companies in the world. It was founded in 1962 by Sam Walton. The headquarter of this company is situated in the United States. The main aim of the company is to provide consistent discounts, loyal customer service, and fast friendly service.
Walmart's targets to expand its business in large cities as well as spread retail stores throughout the world. The retail stores of Walmart are divided into four divisions Walmart Supercenters , Discount Stores, Neighborhood Markets, and Sam's Clubs warehouses. More than 100 million customers are visiting these Walmart Stores.
It is very uncomfortable for small merchants and communities in America. Walmart reaches their town and provides low-cost offers and the best customer service. It is a very bad condition for small merchants and businessmen in America. To downtown merchants, Walmart just comes and takes over all the small stores.
The purchasing power, aggressive marketing and provide low prices to the customer by Walmart, tend to pull out the business by the small merchants. Gradually the dream of Walmart company to become the largest retailer in the world is full filing day-by-day. But, they increase their business by the wrong actions and do not respect the culture or language of the communities.
Timeline Events Of Walmart company Business Model Of Walmart How Walmart Generates Revenue? Walmart's Marketing Strategy Walmart's - Flipkart Acquisition
Timeline Events Of Walmart company
The Timeline of events for Walmart company since its inception.
1960: Sam Walton opened his first discount store in Rogers, Arkansas.
1981: Walmart become the largest company in America .
1981: After becoming the largest company in America, they opened their stores in a small Louisiana town.
1983: Walmart opened its stores in Pawhuska and Oklahoma.
1986: Walmart claims that it can restore more than 4000 jobs to American Communities.
1989: They drive a campaign about Environmental awareness that Walmart is aware of land, water, and air.
1990: There are some activist groups against the expansion of Walmart's store.
31st December 1990: Walmart's closed its stores in  Louisiana.
5th November 1991: Walmart opened up its store in Lowa City.
6th October 1998: Walmart's founder Sam Walton created a family charity named Walton Family Charitable Support Foundation.
June 1999: Walmart takes over the ASDA Chain (a British supermarket chain), now they have stores and depots across the United States.
2001: Walmart becomes the world's largest retailer, got huge sales of $191 billion.
July 2003: Walmart opened its stores in Beijing and till now they have 22 stores in China and counting.
2006: Walmart closed its stores in Germany.
July 2007: Walmart is operating more than 2500 retail units in Walmart International and more than 500,000 employers in some countries.
2007: By the ending of this year, they got a net $45 billion sales.
2008: Walmart's opened its wholesale facility in India. This is the first step of Walmart's to sell products through its retail outlets in India.
2018: Walmart acquired Flipkart for $16 billion and owned 77% stake in India's largest online retailer brand.
Business Model Of Walmart
There are different business models that are followed by successful companies which vary from time to time. The business model of Walmart is based to eliminate the middleman from the distribution channels. The advantage of removing the middleman is to provide benefit to the consumer by providing products at lower costs. The main motive of Walmart's business strategy company is to enter every segment of the market and dominate the market by providing products at a lower price.
The main marketing strategy of the company is based on leading on price, be competitive, and deliver a great experience by the motto of Everyday Lower price.
Walmart has three important segments.
Walmart U.S
Walmart U.S is operated in the U.S. They provide customers with products and services that are not present physically in stores. They provide their services via the website and mobile application . The website of Walmart company has a special feature that provides a third party to sell products. The company operates its business on various platforms like supermarkets, discount stores, neighborhood markets, and e-commerce websites .
Walmart International
Walmart International is also divided into three sections which are retailers, wholesalers, and other small projects. These sections are also divided into various sections such as supermarkets, warehouses, electronics, apparel stores , drug stores, digital retailers, and many more.
It is the online platform of Walmart's company i.e., " samsclub.com ". This club is consists of memberships of the only warehouse retailer operations. This section includes warehouse clubs in the U.S, as well as samsclub.com.
Want to Work in Top Gobal & Indian Startups or Looking For Remote/Web3 Jobs - Join angel.co
Angel.co is the best Job Searching Platform to find a Job in Your Preferred domain like tech, marketing, HR etc.
How Walmart Generates Revenue?
The Revenue Model of Walmart deals with the principle of buying in bulk in one go. In this system, they got a huge discount from the manufacturers. They sell in small quantities at low prices. By reducing the price they have high sales volume through which they have high earning.
Walmart's generate its revenue by removing the middleman and selling their product directly to the customers and services to business. The two main sources of revenue are Product revenue and Service revenue .
Walmart's revenue in the fiscal year ending January, 2020 was $524 Billion.
Product Revenue
Walmart has a wide range of products in various categories:-
In the grocery category, they have products like Daily needs products, dairy products, frozen foods, bakery, baby products, beauty aids, and many more.
Health and wellness category have products like Pharmacy products and clinical services .
The entertainment category has products like electronics products, toys, cameras, movies, music, videos, and books.
Stationary, paints, and hardware, Automotive, sporting goods, crafts, and seasonal merchandise.
Apparel categories include apparel for men, women, boys, girls, shoes, jewelry, and accessories.
Home appliances include home furnishing services, home decor, livings, and horticulture.
Service Revenue
Walmart also provide services to generate revenue in various fields:-
They provide financial services like prepaid cards , money orders, wire transfer, money transfers, bill payments, and so on.
VUDU movie streaming services: This is a subscription-based OTT platform for buying and renting movies, watching TV shows on demand.
Clinical Services include primary health care, Physical and Wellness checks, Clinical lab tests.
Health Insurance services
Walmart's Marketing Strategy
Walmart's Business Strategy Analysis is one of the most important parts of any business whether it is small or large. It is very important to make an effective marketing plan to survive in the market . Walmart uses the principle of business marketing penetration method which is used to capture the market by offering lower prices and competitive prices to the consumers.
The company follows cost leadership which makes a huge profit for the company. The company provide low prices to the consumer and treated all the customers as king of the market to maintain the relationship between Walmart and the customer.
According to Walmart, there are four factors that drive the customer's choice of retailer:
One more reason for the success of Walmart is purchasing products from local manufacturers in a bulk in one go and selling in small quantities. Buying from local manufacturers is the benefit for both. Buying more products from local manufacturers means they are creating more jobs and they reduce the unemployment rate. They should provide good quality products at a lower price to maintain a good relationship with customers and continue to get profits in business.
List of Courses Curated By Top Marketing Professionals in the Industry
These are the courses curated by Top Marketing Professionals in the Industry who have spent 100+ Hours reviewing the Courses available in the market. These courses will help you to get a job or upgrade your skills.
Walmart's - Flipkart Acquisition
Flipkart is one of the leading Indian e-commerce brands. In 2018, Walmart takes 77% stakes in India's largest e-commerce company Flipkart and makes the world's biggest purchase of an e-commerce company.
After this acquisition the future of eCommerce industry in India has become more competitive than ever.
The three main reasons for the acquisition of Flipkart are Flipkart's leadership in some lucrative sections, its payment platform and the company's talent pool.
Walmart's world's largest company is to continue to expand its business by improving its strategies day-by-day. The main reason for the success of Walmart is the EDLP system i.e., Everyday Low Price. They are working aggressively to maintain profits, market shares, and provide low prices to consumers. There are many business ideas to gain profit from a market. All depends on how you play the cards for a profitable business.
Walmart has made acquisitions of 28 organisations and has 16 sub-organization.
Feel free to reach us and share your understanding and views on case study of Walmart. We would love to hear from you.
Hero is hiring Engineering and MBA students via Hero Campus Challenge Season 8!
Hero Campus Challenge Season 8 is an opportunity for you to peek into the world of Hero by working on real business challenges.
What is the business model of Walmart?
The business model of Walmart is based on eliminating the middleman from the distribution channels. The advantage of removing the middleman is to provide benefit to the consumer by providing products at lower costs.
What is the motive behind Walmart's Business Strategy?
The main motive of the Walmart business strategy company is to enter every segment of the market and dominate the market by providing products at a lower price.
What is Walmart's Market Strategy?
How does walmart generate revenue.
The earning model of Walmart deals with the principle of buying in bulk in one go. In this system, they got a huge discount from the manufacturers. Walmart's generate its revenue by removing the middleman and selling their product directly to the customers and services to business.
What are the main sources of revenue for Walmart?
The two main sources of revenue are:
Product revenue
Service revenue
Is Walmart owned by China?
The Walmart branch in China is majority Chinese-owned. But predominantly it is owned by Sam Walton's many children.
Why is Walmart so cheap?
They sell in small quantities at low prices. By reducing the price they have high sales volume through which they have high earning.  Hence, by selling in high volume they can sell it at a cheap price and still gain profit.
What are the sub-organisations under Walmart?
There are 16 sub-organisations of Walmart. Some of them are:
Walmart Labs
Seiyu Group
Walmart Canada
What are the top acquisitions of Walmart?
Walmart has acquired 28 companies. Some top acquisitions are:
Must have tools for startups - Recommended by StartupTalky
Convert Visitors into Leads- SeizeLead
Payment Gateway- Razorpay
Hosting- Hostinger
Graphics Designing- Canva
Spy on your Competitors (Use code ST30 for 30% off) Adspyder
The Best Beers Companies In India
Understanding How Consumers Make Online Repeat Purchases: Factor and Metrics
How to Measure the Success of Marketing Campaigns?
MBA Knowledge Base
Business • Management • Technology
Home » Management Case Studies » Case Study: Business Strategy Analysis of Wal-Mart
Case Study: Business Strategy Analysis of Wal-Mart
Sam Walton, a leader with an innovative vision, started his own company and made it into the leader in discount retailing that it is today. Through his savvy, and sometimes unusual, business practices, he and his associates led the company forward for thirty years. Today, four years after his death, the company is still growing steadily. Wal-Mart executives continue to rely on many of the traditional goals and philosophies that Sam's legacy left behind, while simultaneously keeping one step ahead of the ever-changing technology and methods of today's fast-paced business environment . The organization has faced, and is still facing, a significant amount of controversy over several different issues; however, none of these have done much more than scrape the exterior of this gigantic operation. The future also looks bright for Wal-Mart, especially if it is able to strike a comfortable balance between increasing its profits and recognizing its social and ethical responsibilities .
Why is Wal-Mart so Successful ? Is it Good Strategy or Good Strategy Implementation ? In 1962, when Sam Walton opened the first Wal-Mart store in Rogers, Arkansas, no one could have ever predicted the enormous success this small-town merchant would have. Sam Walton's talent for discount retailing not only made Wal-Mart the world's largest retailer, but also the world's number one retailer in sales. Indeed, Wal-Mart was named "Retailer of the Decade" by Discount Store News in 1989, and on several occasions has been included in Fortune's list of the "10 most admired corporations." Even with Walton's death (after a two-year battle with bone cancer) in 1992, Wal-Mart's sales continue to grow significantly.
Regarded by many as the entrepreneur of the century, Walton had a reputation for caring about his customers, his employees (or "associates" as he referred to them), and the community. In order to maintain its market position in the discount retail business, Wal-Mart executives continue to adhere to the management guidelines Sam developed. Walton was a man of simple tastes and took a keen interest in people. He believed in three guiding principles: 1. Customer value and service; 2. Partnership with its associates; 3. Community involvement.
The Customer — The word "always" can be seen in virtually all of Wal-Mart's literature. One of Walton's deepest beliefs was that the customer is always right, and his stores are still driven by this philosophy. When questioned about Wal-Mart's secrets of success , Walton has been quoted as saying, "It has to do with our desire to exceed our customers' expectations every hour of every day".
The Associates — Walton's greatest accomplishment was his ability to empower, enrich, and train his employees. He believed in listening to employees and challenging them to come up with ideas and suggestions to make the company better. At each of the Wal-Mart stores, signs are displayed which read, "Our People Make the Difference." Associates regularly make suggestions for cutting costs through their "Yes We Can Sam" program. The sum of the savings generated by the associates actually paid for the construction of a new store in Texas. One of Wal-Mart's goals was to provide its employees with the appropriate tools to do their jobs efficiently. The technology was not used as a means of replacing existing employees, but to provide them with a means to succeed in the retail market.
The Community — Wal-Mart's popularity can be linked to its hometown identity. Walton believed that every customer should be greeted upon entering a store, and that each store should be a reflection of the values of its customers and its community. Wal-Mart is involved in many community outreach programs and has launched several national efforts through industrial development grants.
What are the Key Features of Wal-Mart's Approach to Implementing the Strategy Put Together by Sam Walton — The key features of Wal-Mart's approach to implementing the strategy put together by Sam Walton emphasizes building solid working relationships with both suppliers and employees, being aware and taking notice of the most intricate details in store layouts and merchandising techniques, capitalizing on every cost saving opportunity, and creating a high performance spirit. This strategic formula is used to provide customers access to quality goods, to make these goods available when and where customers want them, to develop a cost structure that enables competitive pricing , and to build and maintain a reputation for absolute trustworthiness.
Wal-Mart stores operate according to their "Everyday Low Price" philosophy. Wal-Mart has emerged as the industry leader because it has been better at containing its costs which has allowed it to pass on the savings to its customers. Wal-Mart has become a capabilities competitor. It continues to improve upon its key business processes, managing them centrally and investing in them heavily for the long term payback. Wal-Mart has been regarded as an industry leader in testing, adapting, and applying a wide range of cutting-edge merchandising approaches. Walton proved to be a visionary leader and was known for his ability to quickly learn from his competitors' successes and failures. In fact, the founder of Kmart once claimed that Walton not only copied our concepts, he strengthened them. Sam just took the ball and ran with it.
Wal-Mart has invested heavily in its unique cross-docking inventory system . Cross docking has enabled Wal-Mart to achieve economies of scale which reduces its costs of sales. With this system, goods are continuously delivered to stores within 48 hours and often without having to inventory them. Lower prices also eliminate the expense of frequent sales promotions and sales are more predictable. Cross docking gives the individual managers more control at the store level.
A company owned transportation system also assists Wal-Mart in shipping goods from warehouse to store in less than 48 hours. This allows Wal-Mart to replenish the shelves 4 times faster than its competition. Wal-Mart owns the largest and most sophisticated computer system in the private sector. It uses a MPP (massively parallel processor) computer system to track stock and movement which keeps it abreast of fast changes in the market. Information related to sales and inventory is disseminated via its advanced satellite communications system.
Wal-Mart has leveraged its volume buying power with its suppliers. It negotiates the best prices from its vendors and expects commitments of quality merchandise. The purchasing agents of Wal-Mart are very focused people. Their highest priority is making sure everybody at all times in all cases knows who's in charge, and it's Wal-Mart. Even though Wal-Mart was tough in negotiating for absolute rock-bottom prices, the company worked closely with suppliers to develop mutual respect and to forge long-term partnerships that benefited both parties. Wal-Mart built an automated reordering system linking computers between Procter & Gamble (P&G) and its stores and distribution centers. The computer system sends a signal from a store to P&G identifying an item low in stock. It then sends a resupply order, via satellite, to the nearest P&G factory, which then ships the item to a Wal-Mart distribution center or directly to the store. This interaction between Wal-Mart and P&G is a win-win proposition because with better coordination, P&G can lower its costs and pass some of the savings on to Wal-Mart.
Sam Walton received national attention through his "Buy America" policy. Through this plan, Wal-Mart encourages its buyers and merchandise managers to stock stores with American-made products. In a 1993 annual report management stated the program demonstrates a long-standing Wal-Mart commitment to our customers that we will buy American-made products whenever we can if those products deliver the same quality and affordability as their foreign-made counterparts.
Environmental concerns are important to Wal-Mart. A prototype store was opened in Lawrence, Kansas, which was designed to be environmentally friendly. The store contains environmental education and recycling centers. Wal-Mart has also adopted the low cost theme for its facilities. All offices, including the corporate headquarters, are built economically and furnished simply. To conserve energy, temperature controls are connected via computer to headquarters. Through these programs, Wal-Mart shows its concern for the community.
Wal-Mart has been led from the top but run from the bottom, a strategy developed by Sam Walton and carried on by a small group of senior executives led by CEO David Glass. Although recent growth has led Wal-Mart to add more management layers, senior executives strive to maintain its unique culture. This culture, described as "one part Southern Baptist evangelism, one part University of Arkansas Razorback teamwork, and one part IBM hardware" has worked to Wal-Mart's advantage.
Just how Successful is Wal-Mart? — A forecast of Wal-Mart's income for the period 1995-2000, considering increases of 30.6% in Net Sales, 27.7% in Operating Expenses, and 52.3% in Interest Debt (a level which is below Wal-Mart's historically compounded growth rate of 55.6%) indicates that the company should continue to report gains each year until 2000.
Growth on Sales — According to most analysts and company projections, sales should approximate $115 billion by 1996, representing an increase of 30.6% as compared to 1995. If the company continues at this pace, sales should reach $334 billion by the year 2000. The growth on sales that Wal-Mart reported during the 1980s and the beginning of the 1990s will be difficult to repeat, especially considering the ever-changing marketplace in which it competes. In an interview, Bill Fields, President of the Stores Division, said "Wal-Mart is now seeing price pressure from companies that once assiduously avoided taking it on. These include specialty retailers such as Limited, category killers like Home Depot and Circuit City, and catalog companies like Spiegel. I think everybody prices off of Wal-Mart. You've got Limited reaching levels we'd thought they'd never get to. The result is that everyday low prices are getting lower".
In addition, the baby-boomers are reaching their peak earnings years, when financial and personal priorities change. Thus, savings, not spending, will likely take precedence because most baby-boomers are approaching retirement.
Debt Position — Based on Wal-Mart's position in 1994, which was considered a year of expansion for the company, (Wal-Mart added 103 new discount stores, 38 "Supercenters", 163 warehouse clubs, and 94,000 new associates) interest debt increased 52.3%. The cost paid by Wal-Mart to finance property plants and equipment forced the company to increase long term debt by 4.6 times during the period 1991-1995. Long term debt for 1995 is $7.9 billion. If Wal-Mart continues its expansion plans based on more debt acquisition at 1994 levels, the company may not attain forecasted gains by as early as 1998.
Operating Expenses — Operating expenses will be a key strategic issue for Wal-Mart in order to maintain its position in the market. The challenge is how to run more stores with less operating expenses. According to Bill Fields, ". . . the goal is to increase sales per square foot and drive operating costs down yet another notch". Trends indicate that operating expenses have been growing at a rate of 27.7% in recent years. However, Wal-Mart should reap the benefits of its investments in high technology, and be able to operate more stores without increasing its expenses.
Cost of Sales — Cost of sales historically has been equal to the level of sales. If the company continues to take advantage of its buying power, Wal-Mart can expect to lower its cost of sales.
Wal-Mart's future will depend on how well the company manages its expansion plans. For the coming years, the company will need to justify its expansion plans with consistent growth in sales, in order to offset the increases in debt interest and operating expenses.
What Problems are Ahead for Wal-Mart? What Risks? — Throughout the 1980s, Wal-Mart's strategic intent was to unseat industry leaders Sears and Kmart, and become the largest retailer in the U.S. Wal-Mart accomplished this goal in 1991. But Wal-Mart's current strong competitive position and its past rapid growth performance can't guarantee that the company will remain as the industry leader or maintain its strong business position in the future. Carol Farmer, a retail consultant, told the Wall Street Journal that, "One little bad thing can wipe out lots of good things". Every move in its business operation ought to be well thought-out and executed.
Wal-Mart needs to address two major areas in order to maintain or to capture an even stronger long term business position: 1) Single-business strategy — Wal-Mart's success is mainly based on its concentration of a single-business strategy. This strategy has achieved enviable success over the last three decades without relying upon diversification to sustain its growth and competitive advantages . Given its current position in the industry, Wal-Mart may want to continue its single-business strategy and to push hard to maintain and increase market share. However, there is risk in this strategy, because concentration on a single-business strategy is similar to "putting all of a firm's eggs in one industry basket". In other words, if the retail industry stagnates due to an economic downturn, Wal-Mart might have difficulty achieving past profit performance.
Also, if Wal-Mart continues to follow Sam Walton's vision of expansion, Wal-Mart will reach its peak in the very near future. When it does, its growth will start to slow down and the company will need to turn its strategic attention to diversification for future growth .
2) Social responsibility — Retail stores can compete on several bases: service, price, exclusivity, quality, and fashion. Wal-Mart has been extremely successful in competing in the retail industry by combining service, price, and quality. However, other merchants may object to Wal-Mart's entry into their community. Because of its ability to out-price smaller competitors, Wal-Mart's stores threaten smaller neighborhood stores which can only survive if they offer merchandise or services unavailable anywhere else. This makes it very hard for small businesses, such as "mom-and-pop" enterprises, to survive. They, therefore, fight to keep Wal-Mart from entering their locales. Numerous studies conducted in different states both support and criticize Wal-Mart. Nevertheless, Wal-Mart did drive local merchants out of business when it opened up stores in the same neighborhood. As a result, more and more rural communities are waging war against Wal-Mart's entrance into their market. Besides protesting and signing petitions to attempt to stop Wal-Mart's entry into their community, the opposition's efforts can even be found on The Internet. Gig Harbor, a small town in Washington, recently started a World Wide Web page entitled "Us Against the Wal." The town's neighborhood association promised that they "will fight them [Wal-Mart] tooth and nail".
The increasing opposition indicates that the road ahead for Wal-Mart may not be as smooth as Wal-Mart's annual report would entail. This requires Wal-Mart to rethink its expansion strategy since it would not be profitable to operate in an unfriendly community.
How Big Will Wal-Mart be in Five Years if all Continues to go Well? — Before he died, Sam Walton expressed his belief that by the year 2000 Wal-Mart should be able to double the number of stores to about 3,000 and to reach sales of $125 billion annually. Walton predicted that the four biggest sources of growth potential would be the following: 1. expanding into states where it had no stores; 2. continuing to saturate its current markets with new stores; 3. perfecting the Supercenter format to expand Wal-Mart's retailing reach into the grocery and supermarket arena — a market with annual sales of about $375 billion; 4. moving into international markets.
Wal-Mart Supercenters represent leveraging on customer loyalty and procurement muscle in order to create a new domestic growth vehicle for the company. With few locations left in the U.S. to put a new Sam's Club or traditional Wal-Mart, the Supercenter division has emerged as the domestic vehicle for taking Wal-Mart to $100 billion in sales. Before the Supercenter, Walton experimented with a massive "Hypermart", encompassing more than 230,000 square feet in size. The idea failed. Customers complained that the produce was not fresh or well-presented and that it was difficult to find things in a store so big that inventory clerks had to wear roller skates. One of Walton's philosophies was that traveling on the road to success required failing at times.
As a result of the unsuccessful experiment, Walton launched a revised concept: the Supercenter, a combination discount and grocery store that was smaller than the Hypermart. The Supercenter was intended to give Wal-Mart improved drawing power in its existing markets by providing a one-stop shopping destination. Supercenters would have the full array of general merchandise found in traditional Wal-Mart stores, as well as a full-scale supermarket, delicatessen, fresh bakery, and other specialty shops like hair salons, portrait studios, dry cleaners, and optical wear departments. Supercenters would measure 125,000 to 150,000 square feet, and target locations where sales per store of $30 to $50 million annually were feasible.
Walton's prediction was right on target. The Supercenter division more than doubled in size during 1993, then doubled again in 1994. Supercenters, once thought of as risky because of slim profit margins on the food side, will most likely make Wal-Mart the nation's largest grocery retailer within the next five to seven years.
Expanding overseas, Wal-Mart moved into the international market in 1991 through a joint-venture partnership with CIFRA S.A. de C.V., Mexico's leading retailer. Since then the company has entered Canada, Hong Kong, mainland China, Puerto Rico, Argentina, and Brazil. The Wal-Mart International Division was officially formed in 1994 to manage the company's international growth. By the year 2000, analysts expect Wal-Mart to be a huge international retailer, with numerous locations in South America, Europe, and Asia.
Conclusion — The ever-changing market presents continuing challenges to retailers. First and foremost, retailers must recognize the strong implications of a "buyers' market". Customers are being offered a wide choice of shopping experiences, but no one operation can capture them all. Therefore, it is incumbent upon management to define their target market and direct their energies toward solving that specific market's problems. Technology, demographics, consumer attitudes, and the advent of a global economy are all conspiring to rewrite the rules for success. Success in the next decade will depend upon the level of understanding retailers have about the new values, expectations, and needs of the customer. If Wal-Mart continues its customer-driven culture, it should remain a retail industry leader well into the next century.
Related Posts:
Case Study: An Assessment of Wal-Mart's Global Expansion Strategy
Case Study: Critical Success Factors of Dell
Case Study: "Intel Inside" Campaign by Intel
Case Study: Wal-Marts Competitive Advantage
Business Ethics Case Study: The Volkswagen Emissions Scandal
Case Study on Entrepreneurship: Richard Branson
Case Study: How Walmart Enhances Supply Chain Management with ERP Initiatives?
Case Study: Inventory Management Practices at Walmart
Case Study on Business Systems Planning And Implementation : McDonald's Corporation
Case Study on Business Strategies: Kodak's Transition to Digital
Leave a Reply Cancel reply
Your email address will not be published. Required fields are marked *
This site uses Akismet to reduce spam. Learn how your comment data is processed .
Section Navigation
9. Learning from Others 9.1 Introduction: Grouping by Business Models :Cautionary Tales 9.2 A Start 9.3 Coins International 9.4 Fine Art Ceramics 9.5 Halberd Engineering 9.6 Ipswich Seeds 9.7 Seascape e-Art 9.8 Whisky Galore :Case Studies 9.9 Amazon 9.10 Andhra Pradesh 9.11 Apple iPod 9.12 Aurora Health Care 9.13 Cisco 9.14 Commerce Bancorp 9.15 Craigslist 9.16 Dell 9.17 Early Dotcom Failures 9.18 Easy Diagnosis 9.19 eBay 9.20 Eneco 9.21 Fiat 9.22 GlaxoSmithKline 9.23 Google ads 9.24 Google services 9.25 Intel 9.26 Liquidation 9.27 Lotus 9.28 Lulu 9.29 Netflix 9.30 Nespresso 9.31 Netscape 9.32 Nitendo wii 9.33 Open Table 9.34 PayPal 9.35 Procter & Gamble 9.36 SIS Datenverarbeitung 9.37 Skype 9.38 Tesco 9.39 Twitter 9.40 Wal-mart 9.41 Zappos 9.42 Zipcar
Control Panel
9.40 wal-mart stores, inc., walmart's supply chain management, current threats, points to note, sources and further reading.
1. Walmart Stores, Inc. . Funding Universe . Solid business article with extensive references. 2. Wal-mart's supply chain management practices by P. Mohan Chandran. Mohanchandran . 2002. 3. Wal-mart's supply chain management practices. CaseStudyInc . January 2008. 4. Wal-mart's supply chain management practices. Thinking Made Easy . June 2009. 5. Wal-mart's supply chain management success by 'freightforwarder'. Laowee . September 2010. 6. A Case Study of Wal-mart's 'Green' Supply Chain Management by Adam Heying and Whitney Sanzaro. Apicsterragrande . May 2009. 7. Supply Chain . ASA Research . 2010. 8. Criticism of Walmart. Wikipedia . Company's often poor but legal labor etc. relations: a detailed treatment. 9. Wal-mart Financial Results . MSN . Financial reports 2007-2011. 10. The Wal-mart Revolution: How Big-Box Stores Benefit Consumers, Workers, and the Economy by Richard Vedder and Wendell Cox. Aei Press. December 2006. 11. Walmart has first US sales rise in two years by Alan Rappeport. FT . October 2011. 12. The end of the Wal-mart era. MSN Money . August 2007. Reprinted from the Wall Street Journal. 13. Walmart . Walmart corporate site . 14. Vast Mexico Bribery Case Hushed Up by Wal-Mart After Top-Level Struggle by David Barstow. N.Y.T. April 2012. 15. Walmart Stores . Daily Finance . August 2012. 16. Wal-Mart Customers Complain Bare Shelves Are Widespread by Renee Dudley. Bloomberg . April 2013.
Academia.edu no longer supports Internet Explorer.
To browse Academia.edu and the wider internet faster and more securely, please take a few seconds to upgrade your browser .
Enter the email address you signed up with and we'll email you a reset link.
A Case Study of Wal-Mart.
Related Papers
Paper to be presented at conference on Global …
Barry Eidlin
Seyad Subuhan
Loading Preview
Sorry, preview is currently unavailable. You can download the paper by clicking the button above.
RELATED TOPICS
We're Hiring!
Help Center
Find new research papers in:
Health Sciences
Earth Sciences
Cognitive Science
Mathematics
Computer Science
Academia ©2023

Order Status
Testimonials
What Makes Us Different
WAL MART STORES INC Harvard Case Solution & Analysis
Home >> Harvard Case Study Analysis Solutions >> WAL MART STORES INC
Wal Mart Stores Inc Case Study Solution
Introduction:
Walmart is one of the world's largest brick and mortar retailer, on which its revenue increased to $67 billion in 1993 from $16 billion in 1987. The founder of the company was Sam Walton who first opened a retail shop by the name of Ben Franklin franchise store in 1945. In the year 1994, Walmart had around 1,953 overall stores in U.S. One of the Key strategies of Walmart distribution was that it established retail stores in low populated rural areas where its competitor would ignore building stores.
Walmart's main strategy was selling the products at low prices and also displaying the products on the shelves according to the most product demand and customer preferences. The pricing strategy was through charging less than the department and specialty store on the branded merchandise. Walmart did less promotional activities as compared to its competitors due to being cost effective. For attracting the customers, the company established a policy in which the customers would be able to return the merchandise with no questions asked.
Around 70% of the Walmart stores shelves were used for displaying other company's product whereas 30% of shelves were occupiedby the company owned product. The company used a "cross-docking" distribution technique in which the company would transfer the store-bound vehicle which enabled the goods to be delivered continuously. The company had around 3,000 trucks in which ran around 60% full or back hauls. Walmart considers its human resource management for the main reason of company's success. The company has around 528,000 full and part-time employees on which it empowered its employees, provided health benefits, motivated its employees and also took initiatives on its employees' ideas. The reasons as for why Walmart had acquired a strong position in the U.S market is due to empowering of employees, technological superiority, maintaining loyalty among its suppliers, vendors, and customers.
Industry structure
The company's industry structure or industry analysis would conduct by using the analysis tool which is the porter 5 forces. The porter 5 forces consist of bargaining power of suppliers and customers, the threat of substitute and new entry and competitive rivalry.
Porter 5 forces
Bargaining power of customers
The bargaining power of customers is low since Walmart retail stores are offering very low prices on the products compared to the specialty and department stores. The switching costs for the customers is low since it is difficult for people to find stores which offer the same lower prices on the products.
Bargaining power of supplier
The bargaining power supplier is low to moderate as Walmart is one of the biggest retailers in the U.S. The company buys the products in bulk from its vendors and immediately put the goods on the shelves and which is further purchased by the customers. The switching cost for Walmart is low since it could easily switch to another vendor without incurring major costs.
Threat of Substitute Product
The threat of substitute is low since there are not many retailers which could offer the same lower prices at Walmart. There are only a few retailers which have lower prices as Walmart which are Kmart, Target, Costco and few others. However, online shopping has been becoming a substitute product for Walmart since it offers convenience to the customers.
Threat of New Entrants
The threat of new entrants in the discounted retail stores is low since it requires heavy investment, effective strategy and recognized brand name. The discounted store have to sacrifice an amount of profits by keeping the prices low and it is difficult for the new entrant retailers to follow the price discount strategy. Apart from price, heavy investment and skilled human resources are required as well as strong brand image.
Competitive Rivalry:
The competitive rivalry is medium in the retail industry as there are several well-known brands in the market such as Kmart, Target, Costco and few others. However, for competing in the retailing industry, it is essential to have a strong brand image in the market. Such as Walmart which has the strongest brand recognition in the world for providing products at low price.
WAL MART STORES INC Harvard Case Solution & Analysis
Competitive Advantage:
Walmart gains a competitive advantage in the market through the cost leadership strategy by providing products at lower cost to the customers. Through Walmart's promotion strategy "Everyday-low-prices", the company has managed to gain  a significant competitive advantage over its competitors. In which it offers low prices branded products comparative to department and specialty stores. Not only Walmart gains competitive advantage through low prices on products but also because of its strong brand image and skilled human resources......................
This is just a sample partial work. Please place the order on the website to get your own originally done case solution.
Related Case Solutions & Analyses:

Hire us for Originally Written Case Solution/ Analysis
Like us and get updates:.
Harvard Case Solutions
Search Case Solutions
Accounting Case Solutions
Auditing Case Studies
Business Case Studies
Economics Case Solutions
Finance Case Studies Analysis
Harvard Case Study Analysis Solutions
Human Resource Cases
Ivey Case Solutions
Management Case Studies
Marketing HBS Case Solutions
Operations Management Case Studies
Supply Chain Management Cases
Taxation Case Studies
More From Harvard Case Study Analysis Solutions
Interview with Christine Day--Starbucks Video
Marshall High School
Democracy in Zimbabwe: The Presidential Bid of Morgan Tsvangirai
The Merger Decision
Oasis Hong Kong Airlines: The First Long-Haul Low-Cost Carrier in Asia
Broadtree Residential, Incorporation
IKEA Harvard
Contact us:

Check Order Status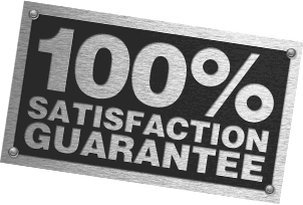 How Does it Work?
Why TheCaseSolutions.com?

Wal Mart Business Case Study
Research paper (undergraduate), 2006, 15 pages, grade: 1.0, m.b.a. nihat canak (author), index of contents, 1 wal-mart overview, 2 wal-mart's strategy, 3 wal-mart management.
4 Wal-Mart's Culture
5 Financial Performance
6 Issues that Management Needs to Address and Recommendations
Bibliography
Wal-Mart, the largest retail company in the world, specializes in the operation of mass merchandising and supermarket stores. The company operates through three segments, namely the Wal-Mart stores, Sam's Club, and the International segments in Asia, Europe, and South America. Wal-Mart is headquartered in Bentonville, Arkansas.
Wal-Mart recorded total revenues of $287.9 billion during the fiscal year ended January 2005, an increase of 11.3% over fiscal 2004. The company recorded a net income of $10.2 billion in fiscal 2005, an increase of 13.4% over 2004.
There are several issues that impresses me about this company and of course some that I find unimpressive. First of all, a question that I asked myself for so many times was: How could it be that it is so easy to get in but so hard to get out? I can imagine that ever since they built a "super" WALMART here in Cullowhee, the place has really livened up (I can not tell how it was before. I just spent a year in Cullowhee as an international student). I mean where else can a guy go at 2 o'clock in the afternoon and find more people than there are open registers. It is literally amazing to me for the simple fact that every experience is a new one. You walk in and there is just as much hustle and bustle as Santa's workshop, or Hugh's Mansion. So you grab a cart and immediately jump in the fast lane. Not a good move in my opinion, once I had a fender bender with an elderly woman. She rammed into the back of my leg in a motorized cart and before I could say excuse me she said, "That's how people get run over." But as usual I kept on truckin' and the first place I go is to the toiletries section. I always go there first because no matter what you always need something. From that point on, you are infected with the Wal-Mart virus. This infection deteriorates the bankbook and can result in permanent financial trauma. My advice is to practice safe Wal-Mart spending and bring somebody who has no money. The worst part of the whole experience comes upon exiting the building when you have to pass the security checkpoint at the door wearing a rubber glove.
I really hate this part because it makes you feel like you did steal something. The person politely asks for your receipt and looks at it to make sure you got everything. What are they going to do, look at it and say "excuse me sir are you aware that you stole this?" Meanwhile, I am standing there getting checked for a box of q-tips and this little dude walks by smiling with an X-Box and a bag of DVDs.
This might sound a little funny but after analyzing the business aspects of these experiences it makes all sense. The structure of the stores, the concept of processes within stores, and customers responses to these things are part of an intelligent and unique strategy. All in all I really think that although a trip to Wal-Mart can be dangerous, the personal interaction is priceless.
At first view, Wal-Mart's winning strategy in the U.S. was based on selling branded products at low cost. Each week, about 100 million customers visited a Wal-Mart store somewhere in the world. The company employed more than 1.3 million associates (Wal-Mart's term for employees) worldwide through more than 3,200 stores in the United States and more than 1,100 units in Mexico, Puerto Rico, Canada, Argentina, Brazil, China, Korea, Germany, and the United Kingdom. (The first international store opened in Mexico City in 1991.)
Wal-Mart enjoyed a 50 percent market share position in the discount retail industry. Procter & Gamble, Clorox, and Johnson & Johnson were among its nearly 3,000 suppliers. Though Wal-Mart may have been the top customer for consumer product manufacturers, it deliberately ensured it did not become too dependent on any one supplier; no single vendor constituted more than 4 percent of its overall purchase volume. Further, Wal-Mart had persuaded its suppliers to have electronic "hook-ups" with its stores.
Deeper matter, Wal-Mart's uniqueness comes from a business strategy as radically innovative as those of the Pennsylvania Railroad, Standard Oil and General Motors of the 19th and early 20th centuries, according to Nelson Lichtenstein, a labor historian at the University of California at Santa Barbara. Like Wal-Mart, those companies, all titans of their time, boosted efficiency and productivity far ahead of their rivals by creating a new management paradigm for their particular industry. Wal-Mart's sophisticated distribution system and information technology to track inventory has significantly improved its efficiency and productivity -- making it far more profitable than other retailers. As a result of Wal-Mart's profitable strategy, many other retail companies, such as Kmart Corp., are trying to emulate Wal-Mart's distribution system and telecommunications structure.
In addition to its overall business strategy, Wal-Mart's growth strategy is strikingly different from most other retailers. Most companies establish stores near major urban areas with a potentially large clientele base. Wal-Mart, by comparison, spread out from its Arkansas base by constructing new stores strategically located near distribution hubs and smaller towns. And its growth is completely homegrown. Unlike many other companies, Wal-Mart has not bought up existing retail chains in order to preserve control over its corporate culture which has helped Wal-Mart stay ahead of its rivals.
As an illustration of its productivity-driven corporate philosophy, Wal-Mart began an internal "survival of the fittest" competition among individual stores. By building more stores than necessary, store managers felt a strong incentive to "crack down on workers and improve the efficiency of their store to stay alive". This aggressive growth strategy -- with its potentially negative implications for workers in the U.S. and abroad -- has forced other retailers to follow suit, or fall behind.
Each store constituted an investment center and was evaluated on its profits relative to its inventory investments. Store-level data on sales, expenses, and profit and loss were collected, analyzed, and transmitted electronically on a real-time basis. The data could be analyzed by region, district, store, department within a store, or even at the level of an item within a department.
One of the significant costs for retailers was shoplifting, or pilferage. Wal-Mart addressed this issue by instituting a policy that shared 50 percent of the savings from decreases in a store's pilferage among that store's employees through store incentive plans.
Early in Wal-Mart's history, Sam Walton implemented a process requiring store managers to fill out "Best Yesterday" ledgers. These relatively straightforward forms tracked daily sales performance against the numbers from one year prior. Recalled Walton, "We were really trying to become the very best operators—the most professional managers—that we could.… I have always had the soul of an operator, someone who wants to make things work well, then better, then the best they possibly can." His organization was really a "store within a store," encouraging department managers to be accountable and giving them an incentive to be creative. Successful experiments were recognized and applied to other stores. One example was the "people greeter," an associate who welcomed shoppers as they entered the store. These greeters not only provided a personal service, their presence served to reduce pilferage. The "10-Foot Attitude" was another customer service approach Walton encouraged. When the founder visited his stores, he asked associates to make a pledge, telling them, "I want you to promise that whenever you come within 10 feet of a customer, you will look him in the eye, greet him, and ask him if you can help him."
In return for employees' loyalty and dedication, Walton began offering profit sharing. "Every associate that had been with us for at least one year, and who worked at least 1,000 hours a year, was eligible for it," he explained. "Using a formula based on profit growth, we contribute a percentage of every eligible associate's wages to his or her plan, which the associate can take when they leave the company, either in cash or in Wal-Mart stock." In 2001, Wal-Mart's annual company contribution totaled $486 million.
Wal-Mart also instituted several other policies and programs for its associates: incentive bonuses, a discount stock purchase plan, promotion from within, pay raises based on performance not seniority, and an open-door policy.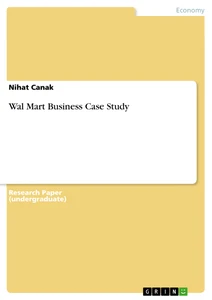 Similar texts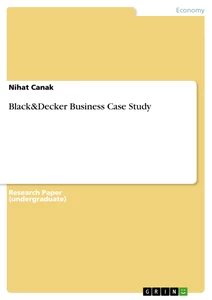 Black&Decker Business Case Study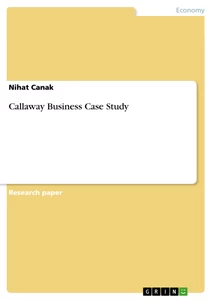 Callaway Business Case Study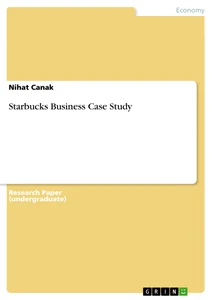 Starbucks Business Case Study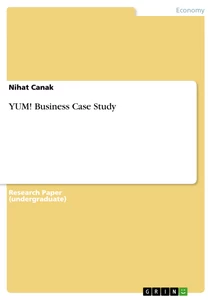 YUM! Business Case Study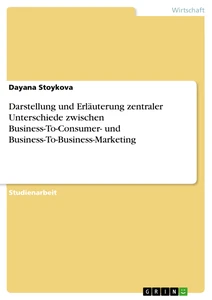 Darstellung und Erläuterung zentraler...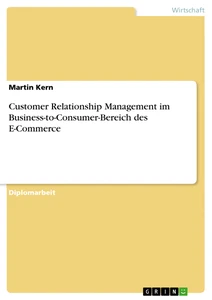 Customer Relationship Management im B...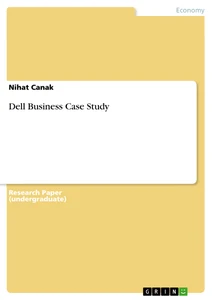 Dell Business Case Study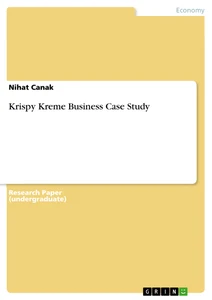 Krispy Kreme Business Case Study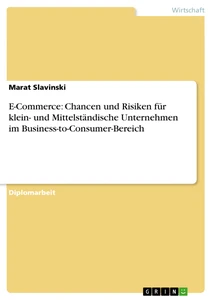 E-Commerce: Chancen und Risiken für k...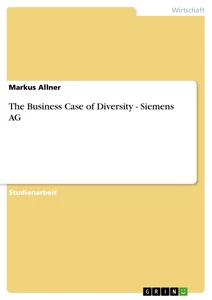 The Business Case of Diversity - Siem...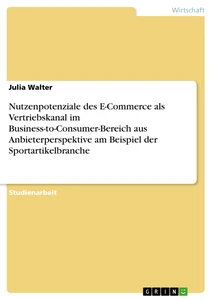 Nutzenpotenziale des E-Commerce als V...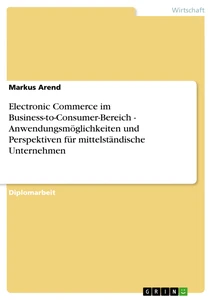 Electronic Commerce im Business-to-Co...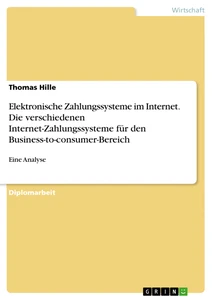 Elektronische Zahlungssysteme im Inte...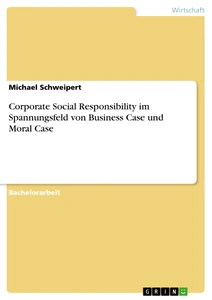 Corporate Social Responsibility im Sp...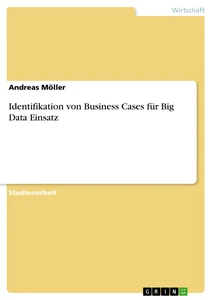 Identifikation von Business Cases für...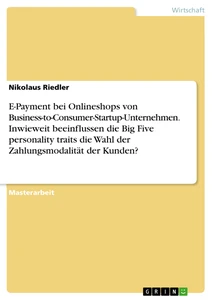 E-Payment bei Onlineshops von Busines...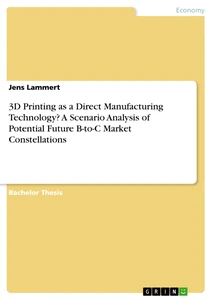 3D Printing as a Direct Manufacturing...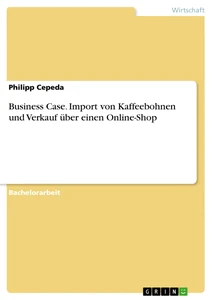 Business Case. Import von Kaffeebohne...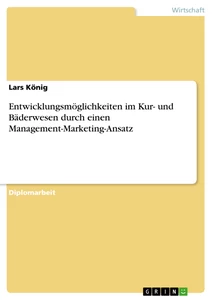 Entwicklungsmöglichkeiten im Kur- und...
Upload papers
Your term paper / thesis:
- Publication as eBook and book - High royalties for the sales - Completely free - with ISBN - It only takes five minutes - Every paper finds readers
Publish now - it's free
Walmart Analysis Case Study
Introduction.
Walmart is a big American retailer that owns and runs many shops and supermarkets. It was established in 1962 and is based in Bentonville, Arkansas. It has grown significantly in recent years and now also operates under the Sam's Club brand, a wholesaler form of Walmart Grocery. Walmart's operations are not limited to the United States. It owns around 11,000 stores in 26 external markets (Coppola, 2020).
Throughout the 1980s, Walmart rapidly grew, and by its 25th anniversary, it had over 1,000 sites throughout the nation. Walmart's rapid ascent draws directly from its founder's immense aggressiveness and philosophy, Sam Walton's, venturing into new locations and establishing low-cost retail stores. Furthermore, Walton joined Walmart and Price Club, a warehousing firm, in 1983. Because of his bravado, he became the richest man in America by 1985, with a personal fortune of $3 billion. Fortune 500 Walmart ranked Walmart the world's biggest firm by sales, making $550 billion yearly (Staff, 2021). It is the biggest grocery retailer in the United States, with retail operations accounting for 65% of company revenue. Walton Enterprises, a management business managed by the Waltons, controls more than half of the corporation, transforming it into a publicly listed, family-owned enterprise (Murphy, 2020).
Walmart began growing internationally in 1991, and even after Walton's death, the corporation continued to grow rapidly. Its consistent low pricing business approach, in which it sets low prices for its goods daily rather than only sometimes, put it ahead of the competition, particularly as it expanded. The firm's large inventory allowed buyers to get everything they needed for their homes in one place, and the company spurred suburban growth from the 1980s to the 2000s—the ability Walmart's to engage with supply chains assisted in the company's supremacy.
Walmart has always faced competition, but its adversaries have evolved as the corporation has expanded and developed. Initially, Walmart's competitors were small family businesses spread throughout the country. In suburban regions, Walmart became famous as a model for merging numerous services and items in a single location. Smaller businesses found it impossible to compete in volume and variety of goods, and many found it very difficult to outperform Walmart's low-price promise since Walmart would provide department store products, food, and services all under one roof. It has been able to fight for the best price by purchasing commodities in huge quantities and constantly, then offering them at discounted prices to smaller businesses in neighborhoods.
As a result, the business raised its capacity to compete with larger corporations like Sears, long regarded as America's ideal department store. The Sears products were well-known for including almost every available item. Walmart eclipsed Sears using an explosive growth pace established in the 1980s, thanks to its smart procurement strategy and rapid expansion into suburban areas. Walmart's expansion coincided with the rise of internet shopping in the 2000s. Amazon supplanted Walmart as the leading rival and remains so to this day. Amazon has come to prominence as Walmart's main adversary due to its enormous online sales presence, creating an immediate challenge to Walmart's marketing strategy, to which Walmart is actively responding (Debter, 2019). Walmart possessed a large supply network, but it could not compete with Amazon's online delivery dominance.
External Factors
Walmart must analyze the external environment because they participate in the business world, constantly influenced by forces outside their jurisdiction. A PESEL analysis provides a macro analysis of the external environment and breakdown of political, economic, social, technical, and environmental issues affecting Walmart. These variables might have a long-term impact on the company's success and operations and must be considered in the company's long-term business strategies.
PESTEL  Analysis
PESTEL stands for Political, Economic, Social, Technological, and Environmental Factors in an Industry, and it is an abbreviation for a macro-environmental examination. The elements are examined.
The first aspect of addressing is the political climate in which the retail business operates. Throughout its existence, the media and a few policymakers have vilified Walmart for "killing the little person," "unjust compensation for labor," and "inhumane" its workforce through low labor rates and low pricing. Walmart has experienced political criticism for its opinions on these issues and has stated that, while its lowest-paid workers' pay is occasionally near the minimum wage rate, it is the biggest employer in several areas. Walmart is the leading employer in Florida, Alabama, Illinois, Indiana, and Georgia (Sauter & Suneson, 2019).
Walmart has lately fought for a minimum wage increase, gaining the support of many of its most vocal political opponents. Walmart is thus presently inclined to pay a higher wage to its workers. This fundamental change in approach doubts the genuineness of the company's goals. It is instructive to note that Walmart has undertaken a significant deployment of self-checkout solutions in preparation for prospective wage rises that its rivals may never be able to afford. If the minimum wage increases, Walmart may gain in the long term as its rivals would be forced to pay their workers more, lowering their already-thin profit margins.
Politics and the judicial system are intricately connected. Today, Walmart has more legal potential than legal concerns. It has the resources to cope with future difficulties such as food standards and labor constraints. Most of Walmart's competitors lack the financial capacity to cope with these legal difficulties, and they will be faced in places where Walmart cannot be. Tax policies may jeopardize Walmart's success. Walmart and its legal and financial leaders are likely to employ almost every legal technicality to cope with such a legal risk in ways that rivals may not be able to (Debter, 2019).
Walmart has benefited from excellent economic conditions. Countless businesses have been labeled non-essential, and most of Walmart's potential competitors have shut down, possibly never to reopen, owing to the dire circumstances. As for Walmart, each store was declared essential during the pandemic, and the company witnessed higher revenue during the pandemic owing to the country's economic situation (Fitzgerald, 2020). It is the most profitable firm on the earth and handles supply lines in the US. Walmart could use its purchasing power to exert control over its supply chain by imposing terms on firms who wish to sell their items on Walmart's shelves.
Walmart has always been and continues to be an important element of American society. The socioeconomic issues posed by suburban expansion have been considerably more manageable due to Walmart's aggressive price cuts and hundreds of retail sites. Walmart's operation influences communities throughout the United States and across the world, and many people depend on the employment possibilities provided by Walmart, either directly or indirectly, as a result of its thousands of workers. It actively contributes to employment creation via the positions it provides and indirectly through the distribution network that flows into its shops and customers globally.
As it battles with Amazon in the e-commerce space, Walmart faces its most serious technical challenge and danger. Amazon has the advantage of being an early adopter and aggressive investor in technology (Debter, 2019). It has much room for expansion yet is not entirely susceptible. Nonetheless, it can still utilize its supply chain network to counter Amazon's sales channels. Walmart has made it a big strategic aim to increase its technological and financial aspects and has begun leveraging business automation, data analytics and business intelligence to remain competitive (ProjectPro, 2022).
Porter's Five Forces Analysis
Porter's Five Forces analysis of the retail industry demonstrates Walmart's strong competitiveness in various sectors. Amazon, its main rival, is the undisputed king of online retailing. Amazon and Walmart compete in various areas, such as supply chain efficiency, data analytics, business intelligence, and internet use (Debter, 2019).
A potential new entrant might be detrimental in several ways. Walmart has established market domination due to its sheer size, quantity, and exposure. It has been successful in overcoming the suppliers' bargaining power. Suppliers to Walmart seem to be at a competitive disadvantage in negotiations as there is a power imbalance that favors Walmart. Because its display space is expensive, it sets pricing consistently, compelling suppliers to remain competitive to meet those expenditures (Acharya, 2020). Walmart's unique inventory management, which has been in place for about three decades, has been a significant component of the retailer's recent climb to dominance, and benefits suppliers.
Walmart has opposed consumer-driven profit-cutting measures. It offers consistent, low-cost rates that compete with those offered elsewhere. It has offered a price match promise to encourage shoppers to browse elsewhere. Despite Amazon's purchase of Whole Foods, Walmart maintains its dominance in the local food sector. With a client base of around 25%, Walmart is the undisputed leader in food sales in the United States (Coppola, 2020).
SWOT Analysis
Walmart is the world's most well-known retail chain, with millions of customers purchasing every day. Its online store stocks around 60 million items. It is the world's best performing publicly listed company in terms of revenue; in 2020, it pulled $500 billion worth in sales (Murphy, 2020). It recently acquired ASDA, a British grocery company, and Flipkart, an Indian e-commerce juggernaut. It has also collaborated with Bharti, India's largest retailer. The company's global efforts have been a huge success (Ravikumar, 2020).
Walmart operates about 11,000 stores and clubs globally through its three business divisions: Walmart International, Walmart.com, and Sam's Club. US Walmart's global sites are known by over 50 distinct names, which have aided the company is growing its global reach and profits. Its marketing strategy is based on economies of scale, enabling it to provide such cheap prices. Consequently, it is one of the most affordable shopping destinations worldwide (O'Connell, 2020).
Walmart is well known for its shipping and logistical services. It uses information technologies to keep track of the success of each product in each country's store. Walmart's workforce is its most significant asset. It invests heavily in the training and appraisal of its human resource. The huge workforce and resource management structures ensure a solid grip of assets – including data systems, logistics, supply chain networks, expertise, and other skills. The internal operations are excellent at all locations; the company has a proper management approach for its data systems, distribution centres, supply chain networks, and expertise. Its operations are excellent at all of its locations (ProjectPro, 2022).
Along with its huge corporate structure and global reach, Walmart can exercise market influence on suppliers and partners. The company's implementation of e-commerce has been a success. Walmart's sales hit an all-time high in the first half of 2020 (Fitzgerald, 2020). The corporation relied significantly on in-store sales for the most part. After earlier mishaps, Walmart improved its e-commerce capabilities, resulting in a huge increase in online sales. Walmart's total sales achieved record highs Due to strong in-store and online sales (O'Connell, 2020).
Legal fights and grievances have been filed against Walmart employees. Low income, inadequate care, and poor working conditions are a few of the issues raised in the press. Walmart's huge size and power render it susceptible in certain areas. Despite this, it continues implementing a cost-cutting strategy. As a consequence, the company's profit margins are very low. It has had a blemish on its brand image; in 2007, it was the target of a lawsuit alleging gender discrimination. As shown by compensation and promotion discrepancies, the corporation has discriminated against female employees |(Debter, 2019)
It is simple to replicate Walmart's business model. Except for its massive corporate size, the corporation has no discernible competitive advantage over its competitors. Businesses have been forced to rethink their operations due to the recent systemic racism protests. Walmart's practise of locking up ethnic hair care items while leaving white hair care items unlocked sparked outrage in June 2020. Walmart was compelled to discontinue its discriminating policy. Walmart has also been sued for failing to adhere to safety rules resulting in the deaths of staff members (Burke, 2020). Walmart has approximately 11,000 locations worldwide, including 4,700 in the United States, and a more than $120 billion global revenue base. Suits harmed Walmart's reputation, particularly allegations that the company paid foreign officials in China, Mexico, and other countries (Planes, 2013). It pledged to pay $280 million to resolve the bribery lawsuit in 2019.
Opportunities
Walmart may embrace the opportunity by extending its operations into other areas. They might originate in the Middle East, China, or Latin America (Blazyte, 2020). Walmart may form strategic alliances with other significant corporations or combine with other retail behemoths. Walmart may benefit from small-business purchases. Introducing innovative human resource strategies to Walmart might be a fantastic opportunity. Because the organization is so reliant on its employees, introducing new approaches to human resource management is a critical opportunity.
Low-cost products may sometimes be perceived as poor quality and pose a risk to consumers. Walmart has established mechanisms to monitor the quality of its goods to address customer worries about health. In the past years, consumers buying online has increased substantially. Walmart may take advantage of this opportunity by expanding its online sales systems (O'Connell, 2020). Walmart intended to spend $1.2 billion on the acquisition of Flipkart by 2020 (Ravikumar, 2020). Walmart operates four healthcare facilities around the US. It may expand healthcare services to meet industrial needs. Walmart Insurance Services LLC is its latest venture into the healthcare sector (Sebastian, 2020).
Walmart has made news lately due to the "Impeach 45" incident. It promoted T-shirts claimed to incite violence. According to Walmart, the T-shirts were distributed by third-party vendors on the firm's Marketplace rather than by the corporation itself.
In 2017, Walmart was challenged for offering phoney craft beer. The beer has been promoted and advertised as being produced by a non-existent corporation. Walmart is a popular target for rivals. Target, a direct rival, offers similar but higher-quality merchandise. Costco, on the other hand, enables consumers to purchase in quantity. Compared to Walmart, these businesses have a great reputation for treating their workers well. In several sectors, the government gives aid to both firms and consumers (Lunenburg, 2012).
Many small-scale online selling firms and individual retailers have sprung up, offering the same things at the same prices. It has the potential to endanger the company's long-term existence. Customers have often reported unhappiness with Walmart's website due to technical flaws. The website's content is jumbled, and it takes a long time to load. Amazon is well-known for its fast, effective, and well-organized site, which provides customers with an outstanding online shopping experience. As of 2020, Walmart operated in over 25 countries, including over 400 locations in China (Blazyte, 2020). It is exposed to trade wars and retaliatory tariffs between the US and China as a multinational corporation.
Corporate-Level Strategy
Being more environmentally conscious is one of Walmart's current strategic priorities. According to the PESTEL report, Walmart recognizes the need of recruiting stakeholders concerned about environmental sustainability. Significant US lawmakers are also worried about the environment's long-term viability. Walmart has vowed to enhance sustainability by using low-emission delivery trucks and reducing overall carbon emissions (Walmart, n.d).
Walmart claims to want to be carbon-neutral by 2040. According to its website, the corporation's goal is to strengthen global supply networks. Its mission is to eliminate waste and run-on renewable energy while maintaining human dignity through ethical hiring. Although this is Walmart's stated purpose, financial concerns certainly play a role. Walmart may earn political favor by adopting these environmental goals and wooing a rising class of stakeholders who oppose investing in corporations that do not promote environmental sustainability (Walmart, n.d).
Another strategic goal is to leverage technology to build a digital presence that can compete with Amazon's. From its inception, Walmart has recognized that the world is data-driven. Walmart began using a tailored inventory system. As a result of his strategy, distributors gained an advantage. This data-driven benefit has grown over time. Amazon controls ten data-driven retail sectors, making it difficult for Walmart to compete. Walmart places a high value on its massive data infrastructure. The primary goal of Walmart's use of big data is to improve its customers' shopping experiences. They accomplish this by analyzing millions of keywords. Walmart manages several petabytes of data in real-time. It generates recommendations based on this data and also uses it to help suppliers make informed decisions. Walmart has a significant competitive advantage (ProjectPro, 2022).
Business-Level Strategy
Walmart's size offers it huge power over its suppliers. It may also provide much lower prices than rivals. It sells Great Value goods, which are its private-label items that are less costly than their name-brand equivalents. It can also afford to pay its employees far higher wages than its rivals. It is capable of replacing personnel at a lower cost by utilizing technology. Walmart's data collection services are accessible seven days a week, 24 hours a day. The data is incredibly important, and it has aided Walmart in building a technical fortress that is competitive (ProjectPro, 2022).
Company Structure  a nd Control Systems
To save operating expenses, Wal-Mart employs a straight management structure. The characteristics of continental and divisional structures may describe the firm's overall structural design. Like most big organizations, the ruling executive board of directors takes key managerial decisions. Furthermore, the stakeholders make particular choices, such as nominating new directors during the annual general investor meeting. Walmart's highest decision-making organ is generally the Annual General Shareholders Meeting. The Board of Directors is the executive body in charge of putting the AGM's decisions. The board of directors comprises fourteen members that represent the various sectors of the organization.
The board of directors handles the AGM's decisions and manages the organization's everyday operations. The CEO and representatives make tactical choices for the company during the annual shareholders' general meeting, which is then carried out by the management board. Within the organization, there are divisional and regional subdivisions. The sub-divisions can make decisions and conduct their businesses as they see fit. On the other hand, critical choices are made at the company's top. The company's segments include Wal-Mart Sam's Club, American stores, and Wal-Mart International. Those divisions have greater autonomy in governance and administration (Greenwood & Miller, 2010).
Geographically, the sub-divisions are considerably more distinct. The Wal-Mart store in the United States, for example, is divided into three sections: Wal-Mart South, Wal-Mart West, and Wal-Mart North are the three locations. Wal-Mart Global has four divisions: India, China, Mexico, and Brazil (Planes, 2013). The regional heads oversee the sub-divisions. The regional heads and executive vice president meet at headquarters to standardize the functioning of the basic industry and regional divisions. Market Managers handle Wal-Mart International operations and report to regional executives. Local Store Managers are exclusively responsible for store management and work with Assistant Managers to develop and execute the strategic plan. Store managers are responsible for supervising staff work like sales associates, tellers, and shelf stackers (O'Connell, 2020).
Recommendation
Walmart's global supply networks and size are its most valuable assets. Walmart's major faults are in the fields where it places a lot of strategic emphases: sustainable development and the internet. Walmart's capacity to compete with Amazon will be a huge issue in the future. With the purchase of Whole Foods, Amazon has made a clear push into the retail food business, and Walmart is already at a competitive disadvantage in the digital market. Walmart's fate may be determined by e-commerce. Walmart's expansion coincided with the rise of internet shopping in the 2000s. Amazon supplanted Walmart as the leading rival and remains so to this day. Most of Walmart's competitors lack the financial capacity to cope with these legal difficulties, and they will be faced in places where Walmart cannot be. Walmart should continue to focus on Big Data analytics and allocate considerable intellectual capital to catch up to Amazon. Smartphone users make four extra trips to the store and spend 70% more than non-smartphone users. Walmart's digital strategy will be a key component of its e-commerce strategy in the future, and it will provide the corporation with a long-term competitive advantage.
Acharya, B. (2020 June 11). Walmart to stop keeping 'multicultural' beauty products in locked display cases. Reuters
Blazyte, A. (2020, April 30). Number of Walmart stores in China 2013-2020, by type. Statista\ Champoux, J. E. (2011).  Organizational behavior: Integrating individuals, groups, and organizations . New York, NY: Routledge.
Burke, M. (2020, April 7). Walmart sued by the family of worker killed by coronavirus. NBC
Coppola, P., & 27, N. (2020, November 27). U.S. grocery market share. Retrieved April 21, 2021, from https://www.statista.com/statistics/818602/online-and-offline-grocery-marketshare-of-leading-grocery-retailers-us/
Debter, L. (2019, June 20). Walmart Will Cough Up $282 Million To Put Years-Long Bribery Investigation Behind It. Forbes
Debter, L. (2019, May 25). Amazon surpasses Walmart as the world's largest retailer. Retrieved April 20, 2021, from https://www.forbes.com/sites/laurendebter/2019/05/15/worldslargest-retailers-2019-amazon-walmart-alibaba/?sh=57c7621b4171
Fitzgerald, M. (2020, March 19). Walmart makes run to all-time highs amid coronavirus market plunge. CNBC
Forbes Ranking (2020, May 12). Companies: Walmart. Forbes
Greenwood, R. & Miller, D. (2010). Tackling design anew: getting back to the heart of organizational theory.  Academy of Management Perspective ,  24 (4), 78-88.
Lange, C. (2020, March 18). Is Walmart Recession-Proof? 24/7 Wall Street
Lunenburg, F. C. (2012). Compliance theory and organizational effectiveness.  International Journal of Scholarly Academic Intellectual Diversity, 14 (1), 192-198.
Murphy, A. (2020, May 13). GLOBAL 2000: The World's Largest Public Companies. Forbes
O'Connell, L. (2020, April 2). Walmart's net sales worldwide from 2008 to 2020. Statista
Planes, A. (2013, July 2).  How Wal-Mart became the world's biggest retailer . The Motley Fool. Retrieved April 7, 2022, from https://www.fool.com/investing/general/2013/07/02/how-wal-mart-became-the-worlds-biggest-retailer.aspx
ProjectPro. (2022).  How big data analysis helped increase Walmart's sales turnover?  ProjectPro. Retrieved April 7, 2022, from https://www.dezyre.com/article/how-big-data-analysis-helped-increasewalmarts-sales-turnover/109
Ravikumar, S. (2020, July 14). India's Flipkart to raise $1.2 billion in Walmart-led funding. Reuters
Sauter, M., & Suneson, G. (2019, May 28). Who is the largest employer in your state? Walmart top in nation with amazon second. Retrieved April 19, 2021, from https://www.usatoday.com/story/money/business/2019/03/30/largest-employer-each-statewalmart-top-us-amazon-second/39236965/
Sebastian, A. (2020, July 8). Walmart makes a new push into healthcare with the insurance business. Reuters
Staff, F. (2021, February 01). Walmart: 2020 Fortune 500. Retrieved April 19, 2021, from https://fortune.com/company/walmart/fortune500/ 13
Walmart. (n.d.).  Sustainability . Corporate. Retrieved April 7, 2022, from https://corporate.walmart.com/purpose/sustainability
Cite This Work
To export a reference to this article please select a referencing style below:
Related Essays
Employment and staffing, global leadership and governance, brand personality brief: new belgium brewing, 3hk's commercial advertising campaigns, developing of employees challenge, personal effectiveness: personal growth and change assignment, popular essay topics.
American Dream
Artificial Intelligence
Black Lives Matter
Bullying Essay
Career Goals Essay
Causes of the Civil War
Child Abusing
Civil Rights Movement
Community Service
Cultural Identity
Cyber Bullying
Death Penalty
Depression Essay
Domestic Violence
Freedom of Speech
Global Warming
Gun Control
Human Trafficking
I Believe Essay
Immigration
Importance of Education
Israel and Palestine Conflict
Leadership Essay
Legalizing Marijuanas
Mental Health
National Honor Society
Police Brutality
Pollution Essay
Racism Essay
Romeo and Juliet
Same Sex Marriages
Social Media
The Great Gatsby
The Yellow Wallpaper
Time Management
To Kill a Mockingbird
Violent Video Games
What Makes You Unique
Why I Want to Be a Nurse
Send us an e-mail
Teachify Case Studies – Walmart
Micael Soto Firrell
octubre 2, 2020
Subscribe Newsletter spread the word!
Teachify case studies - walmart, profesores particulares de inglés.
Welcome back to another Teachify business case study! This week we will be taking a look at the story of Walmart, a US corporation which runs a chain of retail shops and supermarkets. Currently Walmart operates in 27 countries worldwide, sometimes under different names eg Asda in the UK. Currently Walmart is the company with the largest revenue in the world with $523 million being taken in the last year alone!
In 1945 Sam Walton had the idea of selling groceries at lower prices. This would mean that profit margins would be lower but sales volume would be higher. Walton decided to buy a branch of Ben Franklin stores in order to test his idea out. Within Walton's first year of ownership, the shop saw increased sales of 45%, within 5 years the shop was seeing profits of $250,000 per year. It was at this point that Walton decided to open his own store.
In 1950 Walton opened  Walton's Five & Dime in Bentonville Arkansas. In 1962 Walton expanded his empire, opening the first Walmart store also in Arkansas. Over the next 5 years 18 Walmart stores opened in Arkansas and in 1968 the company expanded to Missouri and Oklahoma. 
The company became incorporated in 1969 and in 1970 began trading stock. Throughout the 1970s the company began expanding rapidly. By 1987 there were 1,198 stores in the USA.  
In 1988 Walton resigned as CEO and was replaced by David Glass. By 1990 Walmart had become the largest retailer in the USA. 
In 1995 Walmart expanded to South America, opening stores in Argentina and Brazil and in 1999 the company bought UK supermarket retailer Asda.
By 2002 Walmart had become the largest company in the USA, it would not take long for it to become the largest company in the world.
Despite Walmart's incredible successes, the company has received criticism regarding concerns about the effect of Walmart on small family owned stores. In addition Walmart has also received criticism from its own employees regarding working conditions along with racial and gender discrimination. 
Let's what you can remember!
How many countries does Walmart currently operate in?
In what year did Sam Walton have the idea to open his own store?
In what year did Walmart expand to Missouri and Oklahoma?
In 1987 how many Walmart stores were there in the USA?
Who replaced Sam Walton as CEO of Walmart in 1988?
Which UK supermarket retailer did Walmart buy in 1999?
In which year did Walmart become the largest company in America?
What have some of the criticisms of Walmart been in the past?
Tags: Case study , Walmart
Share this post with your friends
Subscribe to our newsletter.
Keep up with the latest news from Teachify! 
Deja un comentario Cancelar la respuesta
Conoce Teachify
Inglés para empresas, inglés para particulares.
Términos & Condiciones
Política de Privacidad
para Empresas
para Startups
Reservar una clase
Contáctanos
(ES) 955 34 14 40
(FR) +33 658 419 594
[email protected]
Altamente recomendado
TeachifyApp © 2023 | Academia de Inglés Online | Todos los derechos reservados
Este sitio utiliza cookies para garantizar que tengas la mejor experiencia. Puedes ver las preferencias de privacidad en este enlace .