10 Secret Zoom Tips for Masterful and Stress-Free Online Presenting
Zoom tips that will save your online meeting (and your sanity).
Unless you were lucky enough to live in a remote tropical cave for the first half of 2020, there's a high probability that your work environment was somewhat impacted by the Coronavirus lockdown extravaganza.
As a work-from-home employee and entrepreneur with over 10 years of presenting online under my belt, this transition didn't really affect me (other than taking me off the road for exotic   speaking engagements ).
But based on the rapidly growing subculture of epic Zoom fails , it's clear that this drastic change in our meeting environment has resulted in more than a few series of unfortunate events.
It's a challenging — and hilarious — new landscape, from employees being forced to dial in from bathrooms and basements, to extricating flung spaghetti from your hair by tiny bored humans, to partners walking up to your desk in their skivvies.
Not to mention my personal favorite: a boss irreversibly transforming herself into a potato for the duration of her online team meeting.
Luckily, Zoom has risen to the occasion with a slew of new features to help alleviate the brewing frustration across the remote corporate landscape. And, these features are not all immediately obvious.
So in addition to my 3 tips for surviving online presenting from home podcast episode, I've gone deep with this list of the most helpful Zoom tips, tricks, and settings that will help you keep your online meeting (and your sanity) on track. We're gonna do this countdown style:
My Top 10 Most Useful Zoom Tips for Sane Online Presentations
The settings you'll see listed here are located in either your Zoom desktop app preferences , found here:
…or in your Zoom.us web account settings , where you'll need to access your account in a browser here:
#10: Present your slide deck using a second monitor
Ok, so this first tip isn't a Zoom tip, per se. But presenting my slide decks using dual monitors was a game-changing move in my virtual meetings because it enabled me to use my favorite PowerPoint feature: Presenter View.
Presenter View (available in PowerPoint and Google Slides) allows you to privately display your current slide, your next slide, your Speaker Notes, and a storyboard of future slides. You also get a prominent clock and timer to stay on point.
This is an incredibly valuable feature while presenting in an online environment because it prevents you from getting distracted with remembering your next slide, or having really awkward transitions when you didn't see the next slide coming.
Presenter View allows you to stay present with the content on your current slide and smoothly transition to the next one…and even build some anticipation along the way!
But if you only have one monitor for your online meetings, the audience will see all of that too, which completely defeats the purpose.
If you use dual monitors, you can set Zoom to share your full-screen presentation deck to the audience while your second monitor displays Presenter View only to you :
To do this, you would plug in a second monitor, activate Presenter View in PowerPoint (or Google Slides), and then select the presentation application window that shows your deck full-screen . Here you can see the full-screen version of my slide deck to the right of Presenter View:
So, dig up that gaming monitor your teenager abandoned after upgrading his Fortnite battlestation or find a super cheap unit online. Your online presentation ante will be forever upped, trust me.
#9: Turn off audio, video, and the notification chime when you and your attendees join the meeting
When I'm presenting online during a meeting, I like to dial in a few minutes early to get everything set up. But because I live in a busy home, sometimes my background environment isn't completely settled.
Keeping audio and video off upon entry allows you to get your home presentation environment under control while prepping your slides.
To mute your audio and video when joining an online meeting:
Open your Zoom desktop application and go to Preferences >> Video.
Under Meetings, check the box labeled "Turn off my video when joining a meeting" .
While you're there, check the box next to "Touch up my appearance" under My Video, which provides a subtle and delightful airbrush effect to your skin. I was shocked to see how many search engine searches there are for "how to look good on Zoom". There you go, insta-smooth!
Next, go to the Audio menu.
Make sure the setting that says " Mute microphone when joining a meeting " is checked.
How to turn off everyone else's video and audio upon entry:
Go to Zoom.us in a browser >> Your Account >> Settings (you won't find this in your desktop application).
Under In Meeting (Basic), look for the Scheduling section.
Toggle both the Host Video and Participant Video setting to OFF.
Scroll further down the menu to Mute Participants upon Entry and toggle this to OFF as well.
Now you can rest assured that if you or your attendees dial in with a rogue child screaming and running naked behind your chair, you have time to shuttle them out of the room without causing an online scene. (True story, not mine.)
I also suggest disabling that cheery "Ding dong!" entry notification for attendees, especially for larger meetings with a formal presentation.
Hearing when someone joins is useful for small or 1:1 meetings, and absolutely exasperating for quarterly business readouts and department-wide town halls.
To do this, go to your Zoom web account settings and toggle the "Sound notification when someone joins or leaves" setting to OFF.
#8: Appoint someone else to monitor the Waiting Room and take notes
The sudden explosion in quarantine Zoom meetings gave rise to an unintended consequence: Zoom bombings. Suddenly, meetings around the globe were unintentionally — and unfortunately, intentionally — interrupted by people who do not belong in those meetings.
So, Zoom implemented the " Waiting Room " by default to prevent would-be bombers from wreaking online meeting havoc. When someone attempts to join your meeting, they show up at the top of the Participant window with a blue button labeled "Admit".
The downside of this feature, however, is that if you're not watching the Participant window while you're presenting online, people will get stuck in virtual limbo.
This happens a lot because attendees frequently lose their internet connections and try to rejoin. Trying to monitor the Waiting Room while staying focused on your slides is a recipe for distraction disaster.
That's why my Zoom tip is to appoint an attending colleague to stay vigilant on the Waiting Room and admit attendees so you can stay laser-focused on your presentation.
You can appoint the same person to take detailed notes during your meeting, a strategy I recommend in my Data Presentation + Storytelling Boot Camp course. This way you can feel confident that no important questions, concerns, or follow-ups are missed while you're dropping your brilliance on your online audience.
#7: Spotlight your video when you're sharing your screen
If you're presenting online with a slide deck, it's helpful to keep everyone's screen locked onto your screen.
This will ensure that attendees stay focused on your slides or videos and aren't getting distracted with spying on the hottie from Email Marketing.
During the meeting, roll over your own video window to show three dots and click Spotlight Video.
Note: You must be either the Host or a Co-Host in order to Spotlight screens. This is a powerful feature, so wield it wisely.
#6: Automatically save the Chat Log
When the Host ends a Zoom meeting, the Chat history is completely lost unless you take measures to save it. It's vital for follow-up that important questions and comments don't get lost.
Zoom can automatically save your meeting chat logs in your web account settings under In Meeting (Basic):
Go to the Chat section >> Auto saving chats
Toggle the very concise "Automatically save all in-meeting chats so that hosts do not need to manually save the text of the chat after the meeting starts" setting to ON.
NOTE: This Zoom tip also saves all messages sent privately, so make sure your audience knows that before they make secret virtual dinner date plans during your meeting.
#5 Know whom you're messaging in Chat
Many people don't seem to know yet that when you message someone privately or they message you privately, your next message will be sent directly to that person . I can't tell you how many times people have sent me private messages intended for other attendees or the whole group.
Depending on the message's subject matter, this can get embarrassing quickly.
Be mindful of whom you're about to message by keeping your eye on the prompt above your Chat message window. If the word (privately) is in red, you're about to send a private message to whomever is in the dropdown.
You're welcome.
#4: Use Zoom keyboard shortcuts outside of Zoom
There is an smorgasbord of Zoom keyboard shortcuts to make presenting online go more smoothly. I highly recommend getting acquainted with the ones you may find most useful.
But none of them are available if you are actively presenting from PowerPoint, Google Slides, a dashboard tool or a website.
Zoom gives you the option to enable "Global Shortcuts", which are tremendously helpful for controlling audio while you're in other windows.
You'll find this Zoom setting in your desktop application preferences and the Keyboard Shortcuts menu. Click to enable all of the shortcuts available:
This feature is especially important if you're going to use the three most killer Zoom keyboard shortcuts in the world, starting with…
#3: Quickly mute your audio and video
Often meeting hosts neglect to mute the whole meeting and struggle with relaxing ambient noise from the participants like construction, potato chip munching, or in my case, bored kids buzzing around our property on ATV's like giant mutant bumblebees.
So I'm mindful to go on mute anytime I'm not speaking, and the fastest way to do this is with the following keyboard shortcut:
To mute your audio:
For Windows / PC: ALT – A
For Mac: CMD – CTRL – A
And if you want to pause your video:
For Windows / PC: ALT – V
For Mac: CMD – CTRL – V
Even faster than those, however, is the ability to…
#2: Temporarily unmute yourself
If I could marry a Zoom keyboard shortcut, this one would be The One. As an attendee, I can't count how many times I've been randomly called upon to chime in while on mute like everyone else.
Cue snapping to attention, scrambling for my mouse, trying to aim and click accurately on the Unmute button, and fumble through my response. No more, I say!
All you need to do to temporarily unmute yourself is press and hold the SPACE key. Then release to go back on mute. That's it. Seriously.
Make sure this shortcut is activated in your Zoom desktop settings:
The only downside of this killer Zoom trick is that now, someone who wasn't really paying attention won't be able to rely on ye olde "Uh, sorry I was on mute" delaying excuse.
And last but not in the least of least of Zoom tips…
#1: Mute everyone at once (except the Host)
Bar none, this Zoom keyboard shortcut is the MOST useful and MOST underrated of Zoom tips.
When you're presenting online to an audience of 10, 20, or 70, the last thing you want to have to do is individually mute every participant while making everyone wait.
Nor do you want to keep reminding everyone with, "Guys, I'm hearing some background noise / possessed children / circus music right, can y'all please mute?"
No, no, no. Very disruptive and distracting, which is the kiss of death during virtual presentations.
Here are the keyboard shortcuts for muting all attendees in one fell swoop:
For Windows / PC: ALT – M
For Mac: CMD – SHIFT – M
Note that this does NOT put you, or the host, on mute.
I guarantee that these final three Zoom tips will help you shave minutes of frustration and awkwardness off of your online meetings.
Keep Your Audience on Point with these Zoom Tips
To make these Zoom tricks easier to remember for everyone, you can paste all of this information into the Zoom chat window at the beginning of the online meeting like so:
Hey everyone! Thanks for joining today. Here are a few quick tips to make participating as smooth as possible:
Open the Participants and Chat windows to see important instructions and information.
If you have a question or comment, please use the Raise Hand feature by hovering over your name in the Participants window.
If you message someone privately or they message you, remember that unless you change it, you will message them back directly.
Note that we are recording this meeting and all messages sent through Chat for reference later.
Throw in an emoji or two to gain their attention and add some personality. Giving this information to your attendees in an organized manner like this will do wonders for your reputation as a virtual virtuoso.
Here is a list of a zillion more helpful Zoom keyboard shortcuts by OS if you wish to attain Zoom Black Belt status.
Download a Free Zoom Tip Cheat Sheet and Meeting Kickoff Script
Now, I realize this is a lot to remember, so I've created a few resources for you to keep handy at your desk for every meeting.
To download a keyboard shortcut cheat sheet with all of these ultra-useful Zoom tips — plus my invaluable Meeting Kickoff Superhero Script for how to engage your audience during an online presentation — click below to request your free copy:
And if you're a team leader who's ready to watch their team absolutely nail presenting online, book a call with me to create a customized training solution for successful and seamless online presentations and meetings.
Final Thoughts on Zoom Tips to Make Online Presenting Sane Again
I hope you'll find these tips for presenting remotely with Zoom helpful in these unique circumstances. In the dubious words of some ancient Persian dude, this too shall pass…sort of. While we will go back to work in full force one day, it will probably never look quite like the way it did before.
That's because this extraordinary period in human history has set a precedent for companies to reevaluate their resistance to telecommuting. As a result, they will likely offer hybrid arrangements to their increasingly global workforce.
So, remote working is here to stay, and the most impactful thing you can do as a virtual presenter is empower yourself with Zoom tips like these to knock your next online meeting out of the park.
Or the broom closet, if that's your thing.
PS – Since remote work is the way of the future, you can look for your next role over at Jooble .
Ready to make big, impactful improvements to your data presentations FAST?
Tired of spending time trying to figure out how to quickly create powerful data presentations that don't turn your audience into raving zombies?
Check out my Effective Data Presentation Quick Start Guide.
In this mini-course, you'll receive 12 video modules of my most effective data presentation techniques, resources, and quizzes to make big changes in light speed.
All from the convenience of your own desk. No airport security lines, no expense reports, no stress.
You may also enjoy...
Lea is a digital analyst and marketer turned Data Storytelling Advocate. She trains thousands of digital practitioners and consultants in the art and science of impactful data presentation through live workshops, speaking engagements, online courses, her blog and five-star rated podcast, The Present Beyond Measure Show. Lea is also the creator of The PICA Protocol™, her practical prescription for healthy, actionable data stories that inform decisions, spark ideas, inspire action, and make YOU indispensable.
Tips & Tricks for Presenting Online
If you're used to presenting for an in-person audience, we know jumping into the world of online events can feel daunting. Don't fear! Over the years, we've prepped hundreds of presenters and event planners like you on how to keep their virtual presentations engaging, professional, and seamless. Here are a few of our top tips.
Preparing for Your Presentation
Think about your content in the virtual world. Your slides are likely going to be a key point of focus. High resolution images, a handful of bullet points and clean transitions coupled with polling, dynamic Q&A, and chat feeds will all encourage engagement online.
Design your presentation with shorter attention spans in mind. If you're planning for a 60-minute meeting, dedicate no more than 30 to 40 minutes as presentation time, with the remaining time dedicated to interactive features such as polling and a robust Q&A.
Prepare! Be ready to kick-off at a minimum of 15 minutes before the start of your event to test your audio and camera and presentation slide control. If there are multiple remote presenters, practice giving and taking slide control in advance.
Choosing the Right Environment
Make sure you are in a quiet, bright room, and make sure the brightest light is in front of you. If there is a window in the room, it's best for you to be looking towards the window. Otherwise, you'll be backlit and your face may be in shadows.
Use a headset or earbuds with a microphone for the clearest audio.
If you are one of multiple presenters, mute yourself when you're not speaking to minimize background noise interference.
What to Wear
Stick to wearing warm and neutral colors like grays, pastels, and blues. Avoid patterns and hot colors (pink, green, yellow, orange).
Avoid jewelry. Large necklaces and dangling earrings can cause noise interference.
During Your Presentation
Pause for a second of two when you transition slides. Your viewers have different internet speeds. A slight pause means almost everyone will be on the slide.
Make "eye contact." Look at the camera to help your remote audience feel connected to you as a presenter.
Remember to smile! Pretend like there are real people in front of you, and present to the camera as you would for them.
Managing Interactivity
Give instructions about how to connect and engage with polling at the beginning of your presentation. It's usually a good idea to launch a test poll during the beginning so the audience has an idea for how polling works.
Remember, your audience is watching you with a minimum of 10 seconds and up to 30 seconds delay. Plan this delay into your presentation. Launch your poll, and continue to talk about your point or prepare to tell a quick example or story while the poll results come in.
Tell the audience when they should ask questions. For example, if you're answering questions actively throughout the session, encourage audiences to submit actively throughout. Or, if you're taking questions during designated Q&A segments, let your audience know to submit the questions as they have them, but that they will be addressed towards the very end.
Have someone from your team or your webcast providers' team who can vet questions as they come in. They can also combine and consolidate themes of questions.
It's always a good idea to have a planted question or two ready to get the Q&A rolling. Since the audience is listening on a delay, the questions can sometimes take a little while to come in for a Q&A segment.
Ready to plan an engaging, smooth online event? Get in touch with us !
Get event technology news, trends and tips delivered straight to your inbox every month.
Answering Hybrid Event Production Questions We Hear the Most
How to Boost Virtual Event Engagement with Virtual Trivia
Best Digital Signage Design Tips for Events
15 Zoom Hacks for better presentations
Zoom has been one of the most unavoidable video conference platforms since the first lockdown. In fact it's been so ubiquitous that there hasn't been a shortage of memes and other jokes about it!
Whilst most of you reading this might be feel comfortable around the basics of Zoom, there are so many features and aspects of it that you might not have discovered yet. This is because a great deal of them have to be enabled in Zoom's setting, either in the app, or on the web portal .
In this post I want to share with you 15 Zoom hacks and tips that will enhance your presentations and meetings going forward.
Of course, before you run, you need to know how to walk. So, if you'd like some tips to get the basics of presenting online down, then I recommend downloading my free whitepaper: "The art of an engaging virtual presentation".
Did I mention that it's free?
Hack 1: Master your Zoom settings
Ever been in a class that keeps getting interrupted because someone's microphone is on and they don't know it? Or discovered a participant got stuck in the waiting room and missed the presentation because they were 10 minutes late? I have!
The good news is that you can avoid all of these problems from the start, just by making sure you set things up to make sense for your specific meeting.
Want to encourage discussion? Have everyone unmuted as a default
Want to present without interruption? Delete the waiting room and ensure everyone is muted by default.
Of course, another option is to have someone else sit in the meeting and take charge of the technical side of things (letting people in, muting participants etc) so you can focus on presenting.
Hack 2: Personalise your waiting room
Unlike real life waiting rooms , you can't customise a Zoom waiting room, right?
If you're a pro user, you can customize your waiting room with a personal message and logo. It's not the same as having inspirational posters and plants of course, but it's a great opportunity to set the tone for your meeting.
Why not use the space to ask them a question to mull over as they wait?
Hack 3: Take remote control of another person's screen
Sometimes it's easier to show than describe. In those situations, you might want to gain remote access to another person's screen that they're sharing, or vice versa.
This is a function enabled by Zoom !
This isn't something that'll be necessary in every Zoom call fortunately, but isn't good to know that the option is there ?
Hack 4: Change your virtual background to a personalised one
By now, you're probably aware that you can change your virtual background in order to hide the chaos of your own home!
Zoom offers a few options: images, videos and video filters (if you want to give yourself an Instagram glow!)
Did you know that, as well as Zoom's various background suggestions, you can also upload one you've created yourself?
This can be a great opportunity to offer extra information or brand your presentation. The only thing to bear in mind is: either design your image to be reversed or disable the mirror option in your settings.
Extra tip: you can create your own background for free on Canva !
Hack 5: Create a whiteboard for brainstorming
Are you missing having a whiteboard in real life to brainstorm on? Zoom has a virtual version!
In order to access it:
Click share screen
Select "Whiteboard"
You can now share a whiteboard with your audience, and use it to add ideas, or draw up a plan.
Hack 6: enable audience annotations
If you want your team to add annotations to your whiteboard or a shared screen, you need to enable it first!
Here's how to do this:
Sign in to Zoom on us (not your app)
In the left hand navigation panel, click Account Management then Account Settings.
Scroll down in the Meetings section to verify that Annotation is enabled.
If the setting is disabled, click the toggle to enable it.
As you can see in the screengrab below, you can also edit your whiteboard's setting here.
Once that's done, participants can annotate shared screens and whiteboards!
Hack 7: Multi-screen share
More than one participant can screenshare at the same time. This is great if you want to compare different versions of a document for example.
To do this:
You need to be the host of your Zoom meeting
Click the little arrow next to "Share screen"
Select "Multiple participants can share simultaneously"
Hack 8: Breakout rooms for group work
Interaction between participants is something often missing from virtual events.
To this problem, Zoom has a great solution: breakout rooms!
You can create up to fifty breakout rooms and divide your audience into it automatically or manually, so they can work together on a project.
It's a great way for them to network and have the opportunity to take an active part in the discussion.
These can also be used as a virtual "green room" for your speakers whilst they wait to present at your main event.
To enable breakout rooms:
In the left-hand navigation bar select Account Management then Account Settings.
Navigate to the Breakout Room option on the Meeting tab and verify that the setting is enabled.
You can also choose the option to pre-assign participants when scheduling your meeting.
Next time you host a Zoom meeting, you'll notice a Breakout Rooms button. Click it to set up your breakout rooms, including:
Number of rooms
Whether you want to assign participants to it manually, automatically or let the participants choose.
Additionally, you have other options, such as auto-closing a breakout room after x number of minutes. Going over time is less of an issue this way!
Hack 9: Record meetings for later
Ever wished you could re-watch a great meeting or presentation? It's really easy to do in Zoom!
Simply press the "Record" button – you might be asked whether to save on your computer or in the cloud. Bear in mind that the Cloud has limited storage, so you might prefer to save locally!
After your meeting has ended, Zoom will convert the file so you can access it.
Hack 10: Record separate audio files for each participant
For better sound quality, you can record each participant's audio stream as a separate audio file. This is particularly useful if you are recording a podcast on Zoom for example.
Click Settings
Click Recording
Enable Record a separate audio file for each participant
Hack 11: Record a transcript
Automatic transcription is possible if you have a Business, Education or Enterprise account on Zoom with cloud recording enabled. If that's you, then great news!
If you don't, have no fear, you can create transcripts using third party apps, I'll share a suggestion further down.
Option 1: transcriptions with Zoom
To enable transcriptions:
Navigate to the Cloud recording option on the Recording tab and verify that the setting is enabled.
In the Advanced cloud recording settings, click the Audio transcript checkbox to enable it, then click Save to confirm the change.
Then, to create a transcript, all you'll need to do is start a cloud recording next time you are in a meeting. After the meeting ends, you'll receive an email with your transcript. You can download it from the Zoom website under "Recordings".
Option 2: third party apps
There are various tools that enable you to transcribe videos automatically, saving you considerable time. Options include Sonix , Rev , Otter , and many more…
Of course, as with all automated transcriptions, you'll need a human eye or two to go over it and catch any errors!
Hack 12: Create live captions
Captions are a great way to make your presentations more accessible to a larger group of people.
Whilst Zoom doesn't have a live caption feature, it does enable third party apps who do! You can follow here a step by step for enabling this.
In terms of apps, you have a choice, here are some popular options:
Otter offers live captions on the Business Plan ($20 a month)
Rev also offers live captions ($20 a month)
Both of the above options come with transcripts also, making it easy to turn a meeting into a blog post for example, or to share notes with stakeholders.
Hack 13: Superimpose yourself in front of your slides
Watching slides without seeing the speaker's face can get quite dull after a while. While there are various display options to avoid that , another option is to immerse yourself in your Powerpoint presentation!
Click on the Share Screen button
Go to "Advanced"
Select "Slides as Virtual Background"
You'll then appear in your Powerpoint or Keynote, where you can present as you would normally.
Hack 14: Background noise suppression:
Is there anything worse than a distracting noise when you're in the middle of a high-stakes presentation?
The good news is that Zoom has an in-built noise suppression option. (Please note: this only works on desktops, not mobile).
To access it:
Go to your desktop app
Click "Settings"
Select the "Audio" section
Select the drop down menu next to "Suppress background noise" to choose the intensity. Auto is the default and will moderate what it can detect. Low will block low levels of noise, Medium eliminates noise such as fans, pens tapping etc. High is the most thorough of all the above and will tackle typing sounds, paper rustling and more.
Hack 15: Allow audience engagement
As I've written elsewhere , keeping your virtual audience engaged is absolutely crucial.
There are a couple of features in Zoom which you can use:
Turn on non-verbal feedback. This gives your participants the option to communicate through icons (such as yes, go slower etc)
Use the chat feature to encourage questions and discussions parallel to the discussion.
You can find more ideas for engagement in this blog post.
Your turn to shine!
Which of these hacks are you going to put to the test? Do let me know on my LinkedIn if it's been a success!
If you want to take your online presenting skills to the next level, I've got some amazing discounts going at the moment on all of my courses. Take a look here !
Previous Post What does an awesome webinar look like? [Case Study]
Next post what can presenters learn from comedians, contact jeremy:.
+44 (0)1903 918654 Email LinkedIn Instagram
Quick Links:
GDPR Privacy Policy Cookie Policy
Subscribe and get my monthly email:
For tips on becoming an exceptional speaker or presenter, register for my regular email 'Speaking Up'
Home Coaching Approach One-to-one coaching Online presentation course Group training Insights Contact
© 2023 Jeremy Cassell Coaching. All Rights Reserved. Jeremy Cassell Coaching is the trading name of RTPC Limited, company number 4578127
Coaching Approach
Jeremy Cassell's Books
Keynote speaking
One-to-one Coaching
Group Training
Virtual Keynote
Virtual Presenting
Preview course
Buying for Groups
Testimonials
Whitepapers
Overcoming nerves
Engaging your Audience
Newsletter Sign-up

Science of People
People Smarts for Smart People
12 Tips to Give an Amazing Online Presentation
Whether you're new to giving online presentations or a seasoned veteran, here are some tips that will launch your next presentation into the stratosphere!
Table of Contents
Start with momentum, open with iissaaqq, end with a bang, show your face, stand, don't sit, leverage visuals to your advantage, add interaction, host quizzes and polls, live q&a's, cut the presentation bologna, #screen record yourself , pick your presentation tools, embrace the fear, bonus: other creative presentation tips, remote work guide.
Start learning everything you need to know about Remote Work.
Master Video Calls
Manage Remote Employees
Build a Strong Virtual Team
Communication Tools
Network Online
Give Amazing Online Presentations
Combat Zoom Fatigue
Non-Boring Meeting Icebreakers
The Work-At-Home Guide
Tips to Deal With Loneliness
Do you have an online presentation coming up? I've given hundreds of virtual presentations, ranging from YouTube presentations to presentations for Microsoft. And from my experience, online presentations are a different ballgame than in-person ones.
In this article, I'll share my top 12 tips and tricks to save you the trouble and ace your next presentation.
An online presentation is a prepared speech or talk in which a person or group provides information, pitches a new idea, or introduces a new product or service through a video call. Online presentations are given to an audience, usually in a business setting.
Ready to take a dive into the tips? Let's go!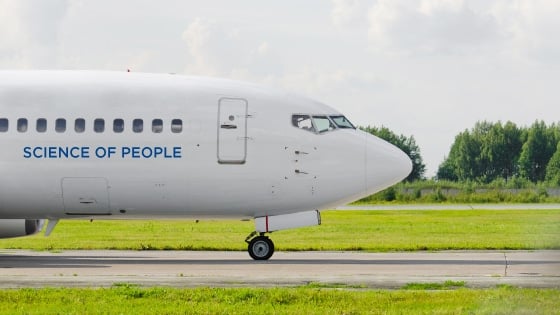 Virtual presentations are like taking a flight on an airplane. The beginning and ending are super important, but the middle's kind of a blur.
That's why, if you're going to prioritize any part of your presentation, you are better off spending the majority of your energy on the first and last minutes. Let's focus on the first moments.
The beginning of your presentation is critical because it sets the tone—a good first impression makes you feel confident and your audience relaxed. This forward momentum will carry onto the middle part of your presentation where you'll be presenting the bulk of your data/statistics/information—so if you don't nail your first impression, you won't gain that forward momentum you need for the rest of your presentation.
And believe me, people judge you almost instantly! Here's what the science has to say about first impressions:
A 2017 University of Toronto study found that observers take as little as 5 seconds to determine whether a person is charismatic or not!
So when you're delivering a presentation online, you should try to make your beginning as error-free and smooth as possible. This includes being prepared and removing potential roadblocks:
Fix computer errors: ALWAYS double- or triple-check your equipment before giving a virtual presentation. Make sure your microphone, webcam, and internet is working. If you have to fumble around with technical details during the video call, your audience may have the impression that you are unreliable.
Eliminate distractions: Silence your phone, turn off desktop notifications, get rid of loud fan noises, and make sure your room is kid/dog free. Keep in mind that your audience will likely be listening through their headphones, so even the tiniest of noises might be heard.
Dress appropriately: Here's an easy one that some people actually neglect. Have you ever been in a situation where you feel like you should have worn something a little nicer ? If you are giving a business presentation, dress in business appropriate attire (yes, even the pants, too!). It's best to match your audience—and if in doubt, err on the side of professional! It's also important to wear a color to stand out from your background, but not a color that's too distracting.
Be happy: Like it or not, we can't hide our emotions. Research shows that people can hear your mood from your voice. So if you're not in a good mood, try boosting it! Watch some funny YouTube videos or give yourself a small pep talk . Sounding confident and happy is the key to success, so make sure you are in the right mood before you go live.
↑ Table of Contents ↑
What does this really bad spelling of Isaac stand for? IISSAAQQ stands for the best ways to start an online presentation:
Icebreaker: One of the best ways to open up your audience is to give a virtual icebreaker. I always keep an icebreaker on hand that can be done over the computer before starting any online presentation—it's one of the best ways to connect with your audience!
Illustration: You can say to the audience "Remember when…" and provide a picture, or paint a scene by telling the audience to imagine a scene when xyzzy occurred.
Short story: A short personal story or story about someone else can really grip people, but the key is to make it short and not drag on.
Statistic or surprising fact: A really good statistic can get people thinking and challenge their perspective.
Aphorism: An aphorism is a common phrase or saying, such as "an apple a day keeps the doctor away." Add a twist to the aphorism for added effect ("an apple a day keeps the doctor away… except if you're sitting with an apple computer for 8 hours a day."
Analogy or metaphor: Saying an analogy ("User interface is like peeling an onion") can really break down complex terms into more simpler ones, making it more digestible for your audience.
Question: Starting with an engaging question can add a great amount of audience engagement, or even asking a rhetorical question can get them thinking out-of-the-box.
Quote: A great way to start your online presentation is with a quote–but it should be related to your presentation and from a credible source.
The ending is the part where your audience is (hopefully) happy that the presentation is over, and they feel like they've learned something or feel inspired to change. If you've made it this far in your presentation, the LAST thing you want to do is crash and burn. So here are some tips to make an amazing presentation that will remain in your audience's mind long after it has ended.
Have an easy solution: The last few slides of your presentation should not be too information-heavy. Keep that for the middle. Your last slides should be both convincing and easy-to-understand.
Have a clear ending: Avoid the awkward "So, does anyone have any questions?" moment by providing an end slide to your virtual presentation. It can be a simple recap of the presentation, or a call to action.
Include a digital goodie: Include a digital goodie at the end! Everybody loves getting things, and it shouldn't stop just because you are online. Digital goodies might include a downloadable PDF or document that includes more statistics/research or a list of relevant sources related to your presentation.
Lead with a call to action: Calls to action are driven by emotion. And they work because we often respond to emotion over logic. If your business is proposing a new solution to an existing problem, try focusing on the emotional benefits vs. the statistics—happier customers vs. less product returns, cleaner world vs. smaller carbon footprint, etc. You can also try this double method: start with the negative, which amplifies the potential bad that might happen if your recommendation is not taken. Then, you can add in the positive, which highlights the good that can happen when your recommendation is taken.
End with humor: One of the best ways to end a presentation is to use humor. If you do it right, you can leave a HUGE impression on your audience that will last for days, weeks, or months! There are a few ways to end with humor. First, you can introduce a question in the beginning or middle of your presentation and answer it in a funny, surprising way at the end. Second, you can end a story you started but stopped in the beginning or middle of the presentation. Some really good people to draw inspiration from are stand-up comedians. One great example of callback humor is in the movie, Airplane! In the beginning of a movie, a passenger enters a taxi. The driver tells the passenger to wait for a bit, but the driver never comes back as he ends up on an airplane instead. In the closing credits, this scene is played, which recalls the intro of the movie in a funny but memorable way:
Did you know that faces are attractive to humans? A study by Richard Fantz demonstrated that infants stare twice as long at human faces! We are just inherently born with an attraction to faces. In short: we love human faces, and yours is no exception.
If you're giving an online presentation or even getting on video call for the first time with your new online networking contact, a super-easy bump in your likability factor is to simply show your face. Many video call programs such as Zoom or Skype allow you to share your screen while also showing your face. Here's an example of my face in a webinar I hosted on how to thrive in a digital workplace: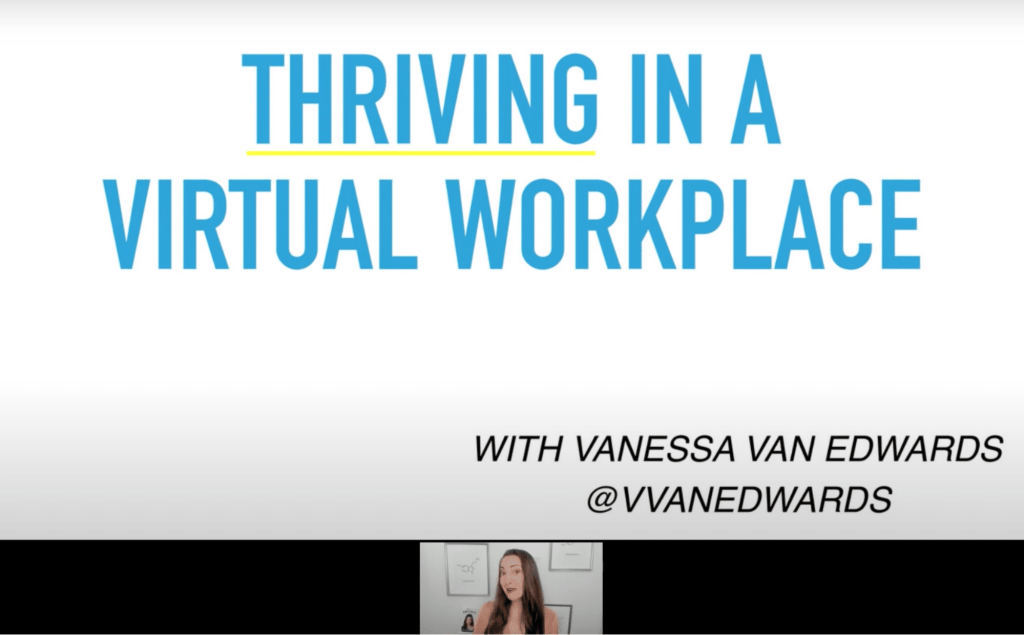 Pro tip: you can even take it up a notch by backing up your webcam. This allows you to show your body language better! In fact, one of the most important nonverbal cues for charisma is your hand gestures . In the Toronto study mentioned earlier, the observers didn't even need to hear a presenter talking; all they needed to do was see their body language! That's how powerful body language really is. So push back your computer or phone or camera so your hands and upper torso are showing!
When you use your hands, you can also benefit from the following:
Showing your wave hello (I ALWAYS do this!)
Your explanatory gestures while you are speaking
Visible hands while you are listening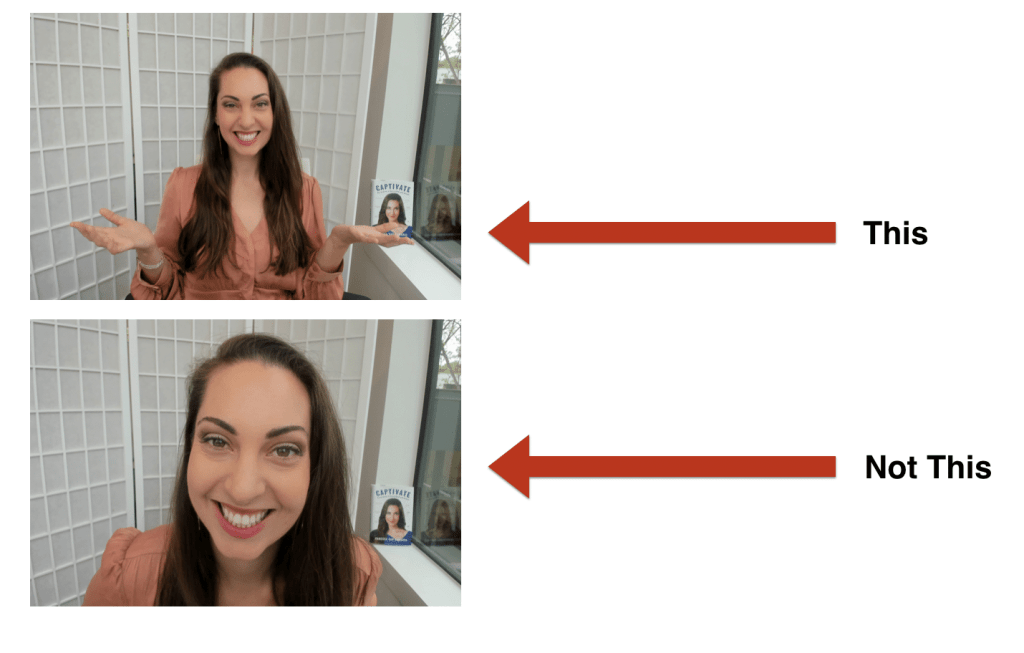 Want more tips on how to make a better video call? Here are our 15 Tips for a Better Video Call !
Sitting is great. Standing is even better! One big mistake a lot of virtual presenters make is sitting down instead of standing.
When you stand, you can utilize the full range of your deep breathing, therefore increasing your vocal power . You'll be able to project your voice louder and deeper, and have stronger vocal variance when you stand. Standing also helps you naturally convey a more powerful posture if your chest is up and your back is straight.
If you can, try to utilize a standing desk to your advantage! If you don't have a standing desk, you can use your kitchen counter or another higher position to place your laptop. If you absolutely must sit, remember to keep your back straight throughout the presentation.
Does your online presentation contain a juicy tip, great piece of advice, or free goodie?
Consider giving it out in the first 5 minutes of your presentation rather than keeping it until the end. This will give your audience a little dopamine boost of motivation to continue listening to your presentation!
"Simply put, people are obliged to give back to others the form of a behavior, gift, or service that they have received first." – Robert Cialdini, author of Influence
Have you ever wondered what is the best way to use visuals in your online presentation? Visual aids are used to:
engage the audience
allow the audience to remember the information
axplain complex ideas in easier-to-digest ways
add variety to your slides
I try to use visuals in ALL of my online presentations! The thing is, it's really hard to keep your audience engaged and distraction free, especially if they are online. So if you're boring your audience by using long lists of words… your message won't be getting across. According to John Medina, author of Brain Rules :
If we only read text, we are only likely to remember 10% of the information 3 days later.
If we add in a relevant image, we are likely to remember 65% of the information 3 days later!
So there's no easier way to have your information remembered than to add visuals! Here are some examples of visuals you can use in your presentations:
stock photos
Youtube videos
hand-drawn pictures
In my articles, I like to use hand-drawn stick figure comics. That's because they're both funny and engaging! They also help nail down important bits of information I want my readers to take away.
For example, here's a random fact that you may not have known:
Alligators don't only eat meat; they eat fruit, too!
Interesting, right? Now here's an image to really drive in that fact:

I know, it's not the best picture ever (I blame my lack of art skills!). But see how adding a simple image can really solidify a piece of information? You'll remember this fact a lot longer by seeing an image rather than just by reading or hearing it.
Now take the power of visuals and use it to your advantage—if you're giving a business presentation online, sprinkling in a few key visuals throughout your presentation can help you drive in those really important points.
If you're debating whether you should use a visual, here's a quick checklist to ask yourself:
Does my visual help the main point of the slide?
Is my visual appropriate for the audience?
Is my visual too distracting?
Does my visual help the audience understand complex information better?
If a video, is it too long or short?
If your visual doesn't meet one of the above checklist items, it's best to cut it. And here's something important you can write down for each visual you add into your slide:
The purpose for this visual is to ___.
If the purpose is not clear enough, consider removing the visual. Remember: visuals should only ADD value to your slide, not take it away.
A major downside to online presentations is that it's hard to engage your audience. Besides nicely-placed visuals, you can add an element of interaction to your virtual presentations to make your audience more interested. Here are some interactive presentation ideas:
A great way to increase audience engagement is to use physical props.
How do you use props in an online presentation? Props should be used to explain a difficult concept, demonstrate a product, create humor, or be memorable. They should always support your presentation, and not distract from it. And the key to using online props is to first make sure that people can actually SEE your prop.
This means if you are in a video call, avoid using small objects that everyone can't see. If you need to, you can momentarily stop screen sharing and turn to your live video feed so the audience can focus on your prop.
Pro tip: Don't show the prop until it is needed. A bad move is to give away the goods and immediately take them away, causing your audience to remain in suspense and be distracted throughout your presentation!
One cool thing you could do during your presentation is to include your audience's opinions using surveys. If I'm giving a presentation, I can insert a little quiz with a list of possible answers which my audience can then vote on. It's really interesting to see how many people pick the right (or wrong) answer!
If you want to know how to create awesome quizzes for your presentation, check out our software section below.
One technique I love to use for better interaction is to simply ask questions!
For example, if you have an existing product you are discussing, you might want to ask your team, "What are some common customer complaints about this item?" Your team will then give their answers, pitching ideas of some common customer complaints.
Here's where it gets good…
You can then go to the next slide that addresses these problems individually. Bam! You've done two things:
You added interaction, and
You provided a nice transition to the next slide.
Niiiice, a two-for-one combo!
What happens when you talk about the same things over and over again in a presentation? One bored audience, that's for sure. And a whole lotta bologna on the side.
Repeating the same stuff. Facts that don't need to be there. Extra words that make your eyes tired or are difficult to read.
I call this stuff Presentation Bologna. And it's NOT the good kind of bologna (is there even a good kind?). Presentation Bologna includes:
bullet points not relevant to the slide's topic
statistics or facts that reinforce already-existing data
visuals that take up space rather than contribute value
"fluff" words, or extra words that can be cut from a sentence without changing the original sentence's meaning
Your goal is to make your presentation slides as small as possible, while retaining the most essential information possible. You can even write down notes on notecards to help assist you in explaining the points you have in your presentation or memorize what you will say altogether.
Online presentations should be simple and straightforward, like live presentations. The biggest difference here is that your audience will likely be straining their eyes, trying to look at their (potentially tiny) computer screens while you are giving a presentation.
That's why it's essential to cut the bologna. I usually do this step after creating the bulk of my presentation, but before practicing my presentation. Speaking of practicing, let's move on to the next step…
The great thing about giving online presentations is that you can practice everything in the comfort of your own home. You can practice in the same room you'll present in, with the same lighting, with the same computer setup, and everything. When practicing, make use of the screen recording feature! Screen record is an absolute must, especially for virtual teams . Most newer Mac and Windows computers have a built-in screen record feature already.
When going over your video recordings, take careful consideration of the following:
Do I use too many/not enough hand gestures?
Is my body language unnatural or distracting?
Do I sound loud and confident enough?
Do I have any technical issues?
Am I under the time limit or going over?
You can even send your presentation over to a friend or family member for them to review at their convenience. Yay for technology!
When giving an online presentation, you have to have the right tools for the job. There are a lot of presentation tools out there—tools exist for:
making your own animations
creating Infographics
planning conferences
creating mind maps
finding great images for your slides
making your entire presentation
Depending on your needs, you'll need to choose the right tools for your virtual presentation. I recommend choosing one tool to create your presentation and adding in visual tools along the way, based on your needs. Here are 5 of my favorite online presentation tools I use:

Pixabay is by far my most favorite image-finding tool. This site has over 1.7 million free, high-quality stock images and videos you can use to insert into your virtual presentation. Using a stock image is a great way to break up text, add a little emotion, and make your presentations a little more exciting.

When I use Canva, I feel like I've been given a magic design wand. That's because there are a ton of free infographics, logos, pictures, posters, and even presentation templates you can use and customize to your heart's content. And they're surprisingly high quality for being free! Canva even has a section for Zoom Virtual Backgrounds that you can add to your video call when giving your online presentation!
Did I mention it's free? I use the Premium version, although the Free version is great, too!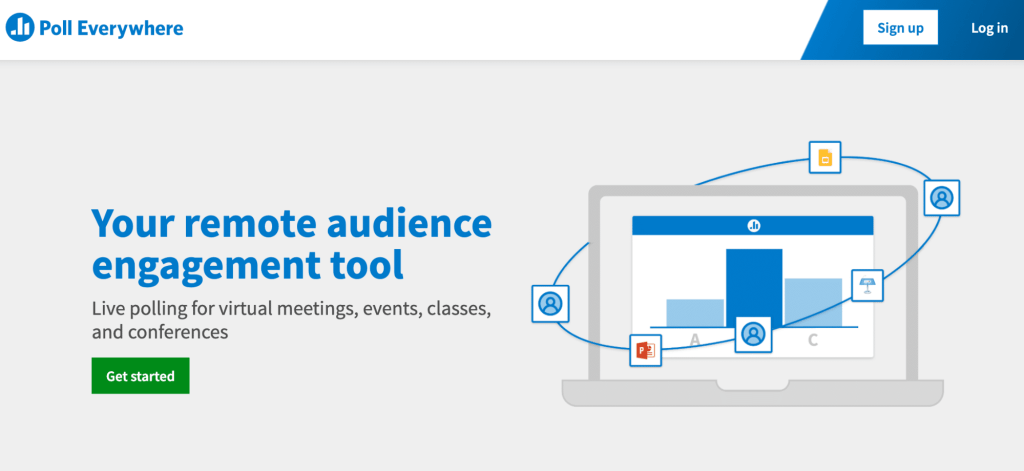 Here's one that I mentioned earlier in the article. This is a great software I use to create live polls and quizzes for my virtual presentations! Whether it's a multiple choice quiz, true/false test, or just a general Q&A poll, users can participate on their computers, phones, or tablets! It's super easy to use and integrates easily with Keynote as well.

Want to eliminate distracting noises completely? Sometimes that's not possible. But the closest thing I have found to help is Krisp. Krisp is a software that's free to use (up to 120 minutes a week!) and works by blocking out all background noises so only your voice can be heard by other conference call members. You can download and install it, but I use the Chrome extension! It's seriously worth giving a shot if you've got loud noise in the house.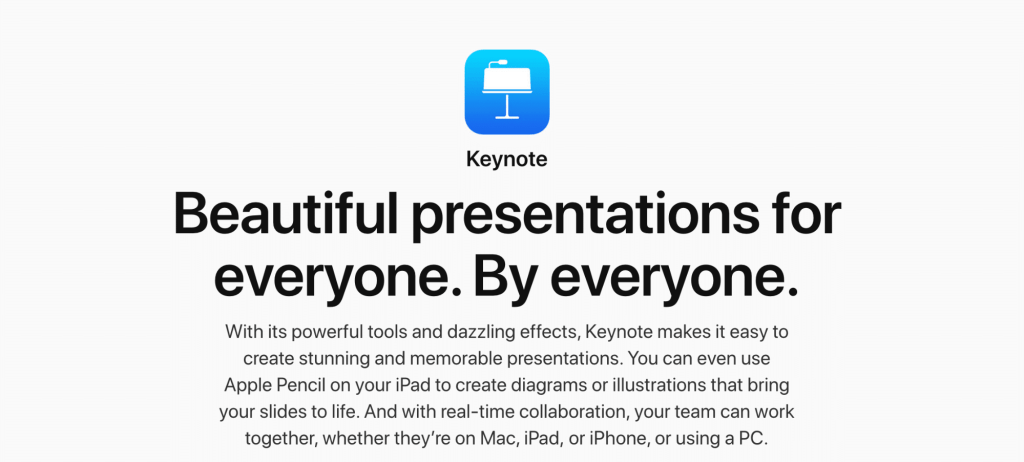 Here's the golden question: Should I make a Keynote online presentation, or a Microsoft PowerPoint one? Since I have a Mac, I use Keynote. It's intuitive, easy-to-use, and it's built into all Mac computers already. Keynote has a ton of presentation templates you can use, and you can even create tables and charts in the app itself! For me, Keynote is a must for my presentation-creating needs.
I compiled a list of the best tools my team uses. You can check them out here:
15 Best Remote Tools
Have you ever been skydiving? Even if you haven't, you can just imagine that pit-in-the-stomach feeling of jumping out of an airplane. And if you shy or a natural introvert , giving presentations is not so different than skydiving.
After giving hundreds of presentations—both in-person and online—my best piece of advice to those with presentation anxiety is to give up on trying to get rid of that fear. That's because that fear will probably never go away .
But here's the silver lining: the fear does get better. The more you give presentations and get comfortable speaking in front of people, the less giving presentations suck . If you hate giving presentations like I once did, you might even turn to love them—once you learn how to walk with confidence and have the power to influence the way people think, you feel like you're on top of the world!
And that pit-in-the-stomach feeling? It changes to a good fear—the kind that makes you look forward to giving presentations! And the more presentations you give, the better you get.
Life is better when you build your social skills. As a recovering awkward person, I was terrible at socializing—I would often lock myself in the bathroom at parties just to avoid conversation! But now, I want to inspire people to take charge of social situations because I know that social skills are the key to a happier, more productive life. That's why I gave all my secrets about how to be ridiculously likable in Chapter 5 of my book. Interested? Here's a free gift for you today– click here for the free first chapter of Captivate !
Unlock the Secrets of Charisma
Control and leverage the tiny signals you're sending – from your stance and facial expressions to your word choice and vocal tone – to improve your personal and professional relationships.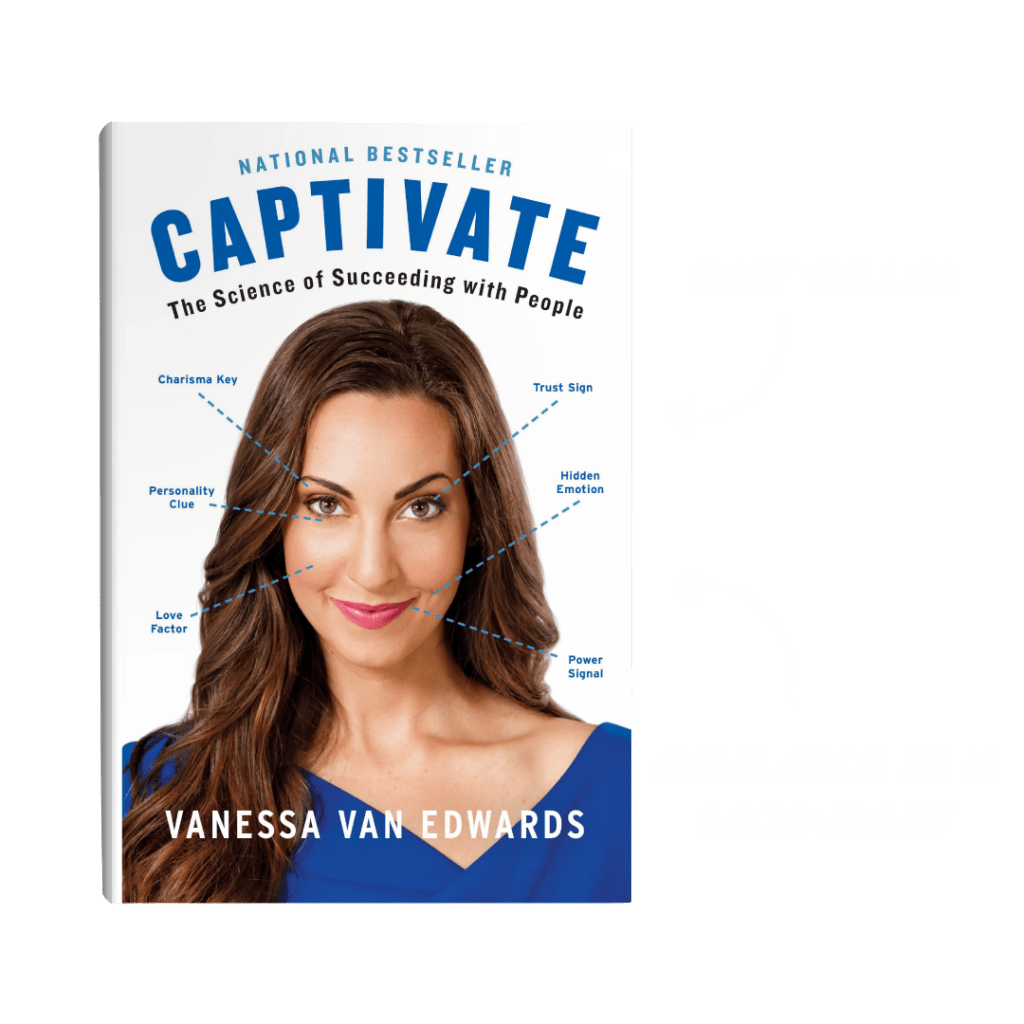 Succeed with People
Master the laws of human behavior. Get along with anyone, increasing your influence, impact, and income as a result.
Congratulations, you have arrived at your destination!
As a thank you for taking this Science of People flight with me, I'd like to share with you some bonuses to take your presentation skills to the next level.
Here are some techniques you may want to master:
All too often we end up using the same old social scripts and asking people the same questions over and over again. If you want to do a team icebreaker before, during, or after your presentation, use my list of conversation starters:
57 Killer Conversation Starters
People who don't feel confident often believe that confidence is something we are born with. It's not . Confidence is a skill that can be developed. If you are nervous about your presentation, try boosting your confidence with these scientific techniques:
11 Scientific Strategies For More Confidence
Not everyone can work from home. But if you find a way to do it properly, you can reap some pretty amazing benefits. Check out the 7 Deadly Problems of working at home and how to combat them:
How to Work from Home Successfully in 7 Steps
Finally, I put together a guide on how to manage remote teams. If you're leading a team of remote workers, this is one guide you shouldn't miss! Check it out here:
12 Reliable Tips to Manage Remote Employees
6 replies on "12 Tips to Give an Amazing Online Presentation"
I usually give some advice to my engineering students for doing good presentations. This is a powerful resource. Thanks for sharing the tips.
Fantastic resource! I couldn't ask for more.
Thank a lot Vannesa. You provide me excellent information.
Love your article. So much to learn from! I'm preparing a presentation in few months and you gave all I needed.
Thank you so much Vanessa!
I've never seen such a detailed guide anywhere else! Excellent! In recent months, probably almost everyone who works or studies remotely had to make online presentations. I like that you emphasized humor and the different visualization techniques that can be used to diversify the monotony of the narrative. I also find some of the platforms that you mentioned very useful. Thank you! I am preparing for a big and important presentation and hope to perform at my best!
Comments are closed.
If you liked this article...
Read More in Career
10 Essential PowerPoint Hacks For More Exciting Presentations
by Adam Noar
Contrary to popular belief, great presenters aren't greedily sitting on one master secret that they refuse to share.
Besides practicing a lot, they've picked up smart PowerPoint hacks (i.e., clever tips and tricks) that work well and make their job easier.
But you don't have to figure these out on your own. Instead of wondering how to make an engaging PowerPoint presentation, you can just read our list of expertly curated hacks and put them to use right away.
You heard that right panda fam! We've come up with a list of some super nifty tips to help you master PowerPoint and take your slideshow presentations to the next level.
Let's begin!
PowerPoint Presentation Hack #1. Use Poll Everywhere To Ask Your Audience Questions and Keep Them Engaged
Poll Everywhere is one of those PowerPoint presentation hacks that once you start using it, you'll wonder how you ever got by without it.
It is a great tool to make you feel more like you're having a conversation with your audience, and less like a lecturing parent who is receiving an uninterested "yeah" and nod from their teenager without making any eye contact. You want your audience to come away feeling like they learned something, but a lot of times you want to learn from them too – even if it's just feedback on how you're doing.
By using this inexpensive and simple digital tool, you can ask your audience questions and receive the answers in real-time.
It's productive and it keeps them engaged. Even better, their answers will be displayed instantly in your PowerPoint presentation, bringing you and your audience closer together (but just as friends).
Poll Everywhere is a huge improvement on other systems out there: it's easier to use, simpler to set up, and very affordable. Instead of hardware, it relies on text messaging (SMS) and the web to collect the replies, and audiences respond with any web-enabled device they have with them.
There are some clear advantages to this off-the-shelf mobile and web technology:
1.) No clunky "clicker" devices to pass out, explain how to use, struggle with during the presentation, and then worry about collecting at the end. We all knew there had to be a better way.
2.) No limits to the types of responses you can collect – use multiple choice questions, full-text comments, or questions from the audience. The sky is the limit!
3.) Extremely low learning curve. The audience starts out using a device that's already most familiar to them: their own phone or laptop.
PowerPoint  Presentation Hack #2. Use Control + B to Make The Presentation Screen Black and Draw Attention Back to You
You're in the middle of your presentation, halfway through a slide. You're about to make a great point – and your audience is looking as glazed as a Krispy Kreme donut. They're probably zoning out and just staring at the screen, reading your title over and over again, or admiring the graphic you chose to complement your message. But that's not what you want!
Instead of passive aggressively standing in front of the screen and waving your arms, use this nifty little presentation hack: hit "Control" + the "B" key on your keyboard, and suddenly, all your distracted audience will see is a black screen.
If the black seems a bit harsh, you can go with a peaceful white-out instead. Hit "Control" + "W" and your audience will be dazzled by a white screen . It's an easier and gentler way to wake them up and shift their focus back to you (and that important point you're about to wow them with).
And don't worry – your screen isn't blank forever. Whenever you need to move to the next slide, you can hit any key or move the mouse to get your slide back, and proceed as normal.
PowerPoint  Presentation Hack #3. Draw On Your Slides In Real Time During Your Presentation with Control + P
One of our favorite PowerPoint presentation hacks is the ability to draw right on the slide.
If you want to be able to circle part of your slide to emphasize it (or satisfy your craving to doodle, we don't judge), you can easily turn your mouse pointer into a pen by hitting "Control" + "P". Voila, you can scribble all over your slide to your heart's content.
This hack can be especially helpful with webinars where the audience can not reference what part of the slide you are talking about.
If you'd like a demonstration, check out this video for a quick tutorial .
Drawing with your mouse sounds easier than it is, and it can be a bit tough to control for things with more detail. It's great if you want to be able to quickly circle or point to something, but a bit tougher if you want to write something out.
If you need more control than a mouse can give you, you can always purchase a drawing pad to use when you make your drawings. Oh you fancy, huh?
When sketch time is over, it's easy to go back to the pointer, too. All you need to do is hit "Control" + "A", and you can go on to the next slide.
PowerPoint  Presentation Hack #4. Use Animations (In Moderation) To Introduce Key Points One-At-A-Time
An effective way to make your PowerPoint slides better is using animations.
If you miss the bright, 3D, rotating screen savers of the 1990's and want to relive your glory days, this presentation hack is for you (sort of). We don't recommend going as all-out as they did back then (please no shimmering text), but a touch of animation and movement will make your slides look a lot cooler.
It's easy to do, too. PowerPoint offers just about every permutation of every movement you could ever want. You can use their animations to make interesting slide designs or just to jazz up your presentation.
To create them, click on the "Animations" tab in your presentation at the end of the Animations Gallery. Click the down arrow to get "More" animation options and you'll arrive at the control center for the animation tool – everything you can dream, you can do. You can control everything from the pace of the animation to the degree it turns.
One of the best and most effective ways to use animations is when you have a list of points that you want to introduce one at time:
It will keep your audience engaged and focused on each element individually, instead of looking at the whole thing all at once. It will also give you a better chance to talk about each point before moving on to the next one, knowing your audience is right there with you.
We may have been a little misleading with the 1990's reference at the beginning – the key word here is MODERATION . If your slide fades in, your title gets typed in letter by letter, and then each line does a backflip before landing, you've gone way too far. Just use them for a touch of interest and movement. Excessive and unnecessary animation just makes your slides look childish and annoying – don't give your audience the idea that you've teleported in from the 90s.
PowerPoint  Presentation Hack #5. Use a Nice Template That Will Help You Stand Out From The Crowd and Look Like and Expert
Don't be afraid to go against the grain a little to stand out – just like you don't have to use the standard PowerPoint slide size, you don't have to stick with stock templates for your presentation. Create something custom to wow your audience and be uniquely you.
Here's how to make a custom template from scratch:
1.) Open the "Themes" tab
2.) Click "Edit Master" on the right of the tab
3.) Click "Slide Master"
4.) Edit the template to your perfectionist heart's desire
5.) Click "Close Master" to apply the template to all the slides in the current presentation
Of course, not everyone has the time or desire to create a custom template. 
If you don't have the time, or you just don't want to, you can purchase a pre-made professional template from several different vendors on the market. Of course, our favorite is Graphic River – it may be a little biased, but that's the only place you can get our magical template, The Influencer , that our team of pandas launched a few months back.
What's awesome about this template (and other templates on Graphic River) is that it gives you a great base to customize from directly in PowerPoint, if you still want a bit of creative control.
If you have a strong opinion on the teal vs. cerulean debate, change it! Same goes for the font and the images – if you want something different, all it takes is a few clicks of the mouse to swap it out for what you want.
If you have an important presentation to give, you don't have to reinvent the wheel:
By using a professional made template you can focus more on your content (what you are trying to communicate to your audience).
Graphic River has a huge selection of PowerPoint templates you can use instead of making your own from scratch, which is one of the many reasons we love them. It's also super easy to customize them by changing the color palette, font style, images, and much more.
Beyond our Influencer template (seen above) here are a list of some of the best ppt templates of 2016 .
PowerPoint  Presentation Hack #6. Navigate Through Your Presentation Like a Pro Using Key Commands
Moving through your presentation shouldn't feel like memorizing a launch code – it should be something done so effortlessly that you don't even have to think about it (much). Skillfully moving through your presentation is one of those things that if it's done well, the audience doesn't notice at all.
What the audience will notice is fumbling, awkward pauses, and clear technical issues (and swearing because of said issues, so don't do that). Instead, avoid all that by practicing a few simple key navigation commands:
"F5" starts your presentation
"N" or "The Arrow Key" advances to the next slide
"P" moves back to the previous slide
"Enter" + slide number jumps directly to that slide
Knowing these commands will help you feel more at ease with your presentation, avoid getting muddled when fielding questions, and keep your audience's focus where it belongs: on you and your message.
PowerPoint  Presentation Hack #7. Use Hyperlinks to Give Your Presentation "Prezi-like" Functionality
If going through your slides in order seems passé, try a "choose your own adventure" style instead!
By getting creative with the hyperlinks, you can get a Prezi-like functionality of jumping around to different parts of your presentation.
An easy example of this is creating a table of contents that is interactive . You can use it to skip ahead to wherever you want in your presentation, and then go back to choose your next destination. If you're looking for a quick tip on how to make an engaging PowerPoint presentation, this is it.
PowerPoint  Presentation Hack #8. Fire Up Your Audience by Inserting Engaging Video Clips
Long presentations are necessary sometimes, but they can also be tough to pull off.
Suddenly you can feel less like you're talking to an audience of professional adults in suits, and more like you're trying to keep the attention of a squirming kindergarten class that can't wait to go to recess.
A presentation hack for any PowerPoint, but long ones in particular, is to insert a video. It'll inject some much-needed variety between the slides, and re-ignite your audience's interest. A video can also be great for a concept that is difficult to explain just through words or visual images, or something you know will resonate with your audience. Thankfully, inserting a video directly into PowerPoint has never been easier.
To embed a video, this is all you have to do:
1.) Click the "Video" button in the Media section (if you have your slide layout set up to add media, simply click on the film reel icon)
2.) Click "Video on My PC"
3.) Select the video you want in your documents
Of course, don't insert Quentin Tarantino's entire filmography into your presentation – think more like highlight reels!
Keep the clips short and sweet.
In general, aim for videos that are 30 seconds to a minute long. That length will work well for most purposes, although of course it will vary depending on your audience.
PowerPoint  Presentation Hack #9. Turn Your Boring Bullets Into Visual Masterpieces Using Smart Art
Hopefully you've gotten the memo by now, but if you haven't, let us fill you in: bullet points suck.
That isn't just an arbitrary judgement – aside from looking outdated by a couple of decades (we all loved the 90's but some things you just have to let go), it's difficult to pace the information when it's laid out in bullet points. A lot of times you can fall into the trap of giving away your punchline before you've even started talking.
The problem of giving away the ending can be solved by using our #4 presentation hack on this list: use the animation tools to dole out your bullets one at a time. Unfortunately, that doesn't solve the style problem. So what should you do?
We understand that sometimes you might not have the expertise to display your information in a super creative way, like an infographic. Sometimes, you just simply might not have the time. If that's the case, enter our PowerPoint presentation hack: Smart Art.
A clever trick for turning a list of bullets into exciting visuals is the humble Smart Art tool . All you need to do is select your list of bullets and head over to the Convert to Smart Art tool. Clicking on this tool will instantly provide an array of options to give your boring list of bullet points into something more exciting.
As seen in the above image, by using the Convert to Smart Art tool I turned a boring list of bullets into something more visually appealing within seconds.
Once you've finished testing out the different styles and picked your favorite, you can hit "Control" + "Shift" + "G" to ungroup everything. From there, you can edit the text and colors to make it pop even more.
Here's a video that shows how to do this step-by-step
PowerPoint  Presentation Hack #10. Zoom In and Out of Your Slides to Focus on Specific Areas
There may be times when there is a part of a slide that needs more attention.
A chart or image are good examples. You may just want to make sure one point is effectively shown.
Note: You should really only be making one point per slide. But like everything else, there are times when you can break the rules .
Here is how to zoom in and out of a slide during presentation mode: 
1.) In the Presenter View there is a magnifying glass at the bottom left corner. (Note: You have to hover your mouse over the left hand corner for it to show up on the screen) (See step one in the image above)
2.) Once you click on that, drag to where you want to zoom in and click again. (See step two in the image above)
3.) Once you're done, click the magnifying glass again to zoom back out.
Using the zoom tool allows you to have more control over your presentations and zoom in on specific details when needed!
The internet is full of presentation hacks, some better than others.
While a lot of people recommend picturing your audience in their underwear to relax, you may be too busy picturing them fast asleep in the middle of your presentation.
We put together this list of effective PowerPoint tips to help you stop imagining them snoring, and instead look forward to the thundering applause.
Have you used any of these PowerPoint hacks and achieved success, fame, and fortune? Do you have any clever presentation tips that we missed? Let us know!
Looking for more effective tips and tricks to improve your presentations?
Here's a few suggested posts:
5 Presentation Design Tips for Amazing Looking Slides (Infographic)
10 Professional PowerPoint Templates That Will Cut Your Design Time in Half!
5 Presentation Tools That Will Make Your Slides Stand Out
Comments 12
#1 is awesome! Can't wait to give it a try.
Presentation Panda
Administrator.
Thanks Adrian. Let us know your thoughts after you tried it!
lol Badge Feed
win Badge Feed
trending Badge Feed
Browse links
© 2023 BuzzFeed, Inc
Consent Preferences
Accessibility Statement
32 Genius Online Learning Hacks That'll Make Students Say "How Come Nobody Told Me This Earlier?"
Your camera can't be on if it's broken, right?
BuzzFeed Staff
Have you found yourself to be a new, unwitting student of the ~elusive~ Zoom University? Yeah, online learning can be a pain.
So we asked students in the buzzfeed community to share things that have helped make online learning easier. here are some of the best responses from students like you:, 1. sync all of your calendars — google, outlook, canvas — so you don't accidentally miss anything by looking at the wrong one..
"Learned that the hard way..."
— 853837jess
2. Put all of your Zoom links into your online calendar. You'll get a reminder before class begins, and you can immediately click to join.
"You'll never have to spend time frantically looking for the right link."
— keflynn02
3. Download the Hypothesis extension for Chrome to highlight and annotate anything you're reading online. (You can even see what other people have annotated.)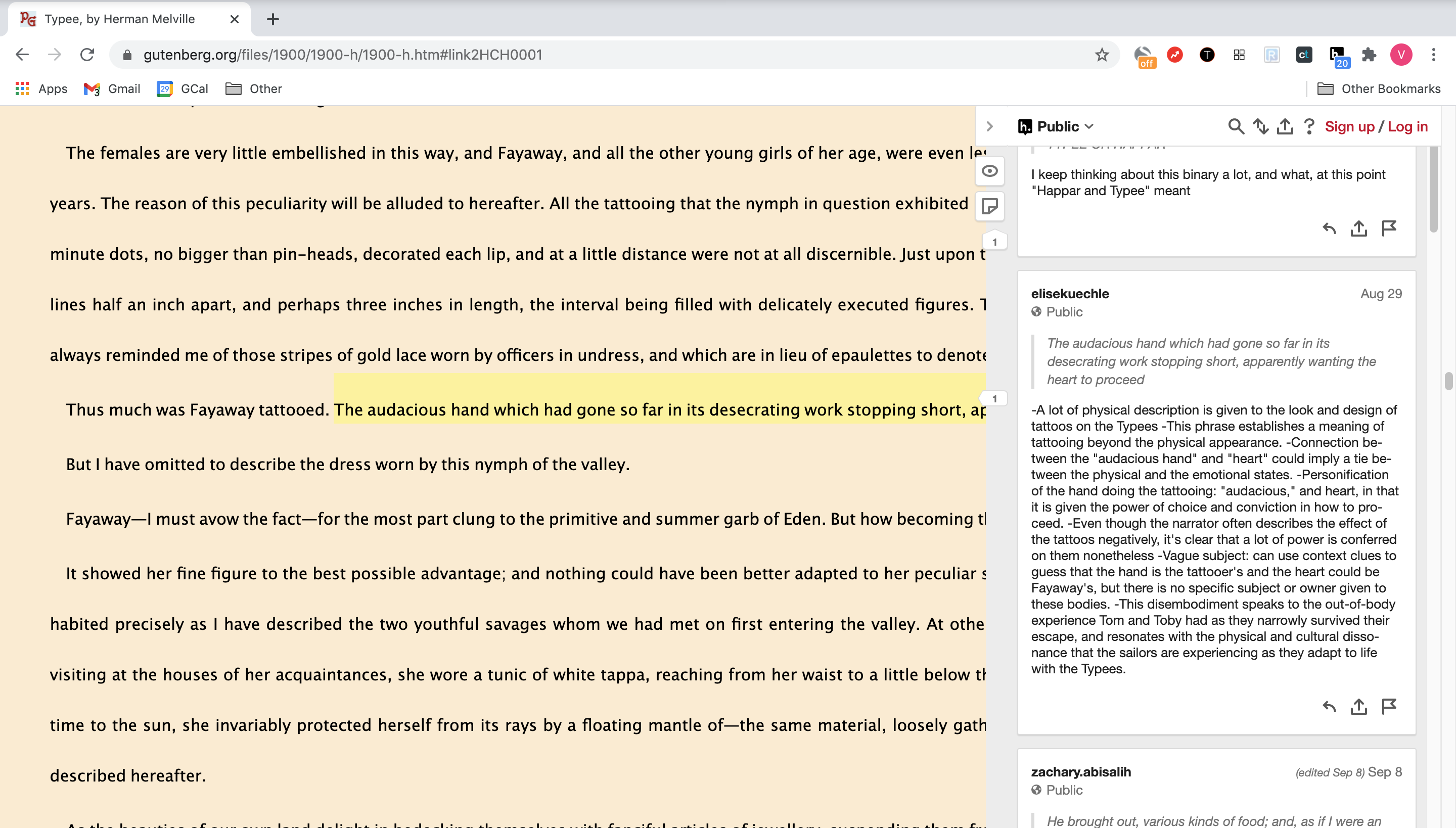 "It'll save all your notes for later and can help you keep track of your thoughts when working. It works on PDFs, websites, eBooks, etc." (Download it for Chrome here .)
— sydneyk40b7c3a02
4. During live lectures that are recorded, if you're struggling to take notes *and* participate, pick the latter.
"If your classes are recorded, don't bother taking notes during the live class. Participate in discussions during the live class and then watch the recording to take notes later."
— hggirlonfire
5. Start a group chat with the entire class so you can communicate outside of the Zoom chat. (But don't be afraid to mute if it's poppin' off.)
"Be in a group text with the rest of the class — no student excluded. That way, you can get clarification on the lecture or assignment, or tell someone that their mic is on, or simply talk behind the professor's back. It's great to have the rest of the class in the group text to vent to. This system has helped me SOOOO many times because I can't trust my own ears. Plus, you guys can share photos and tips."
6. If your professor puts links to resources in the chat, make sure you save them so you can find them again.
7. use your phone's scanning feature to upload and submit handwritten work (instead of taking a shoddy picture)..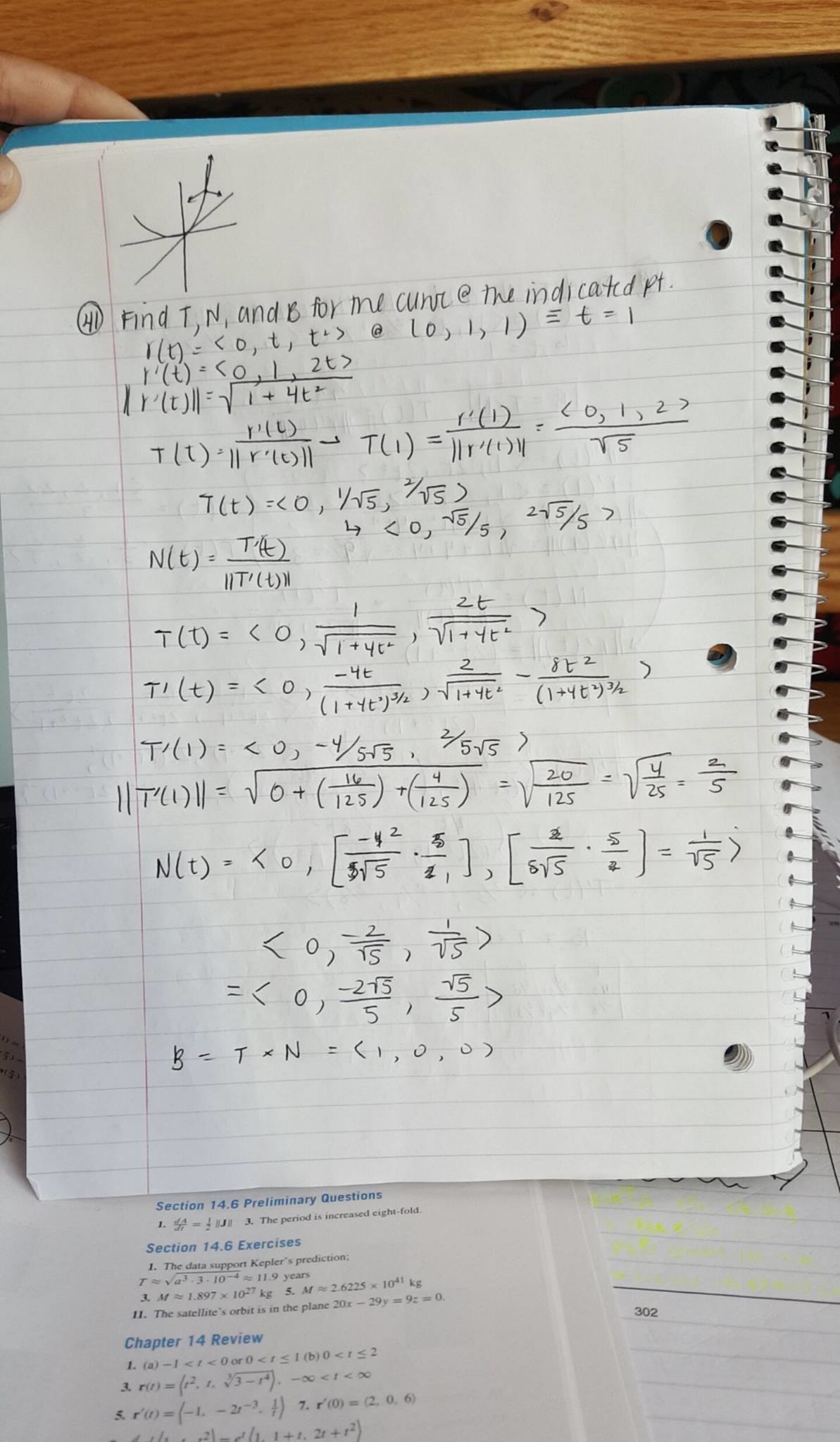 "Android phones can scan directly to Google Drive without a separate app. Apple phones can do the same through the Notes app (just click the Camera button and select 'Scan documents')."
— pitmanheather
8. But if you prefer a specific scanning app, use Camscanner to auto-enhance your image quality, recognize text with OCR, and share as needed.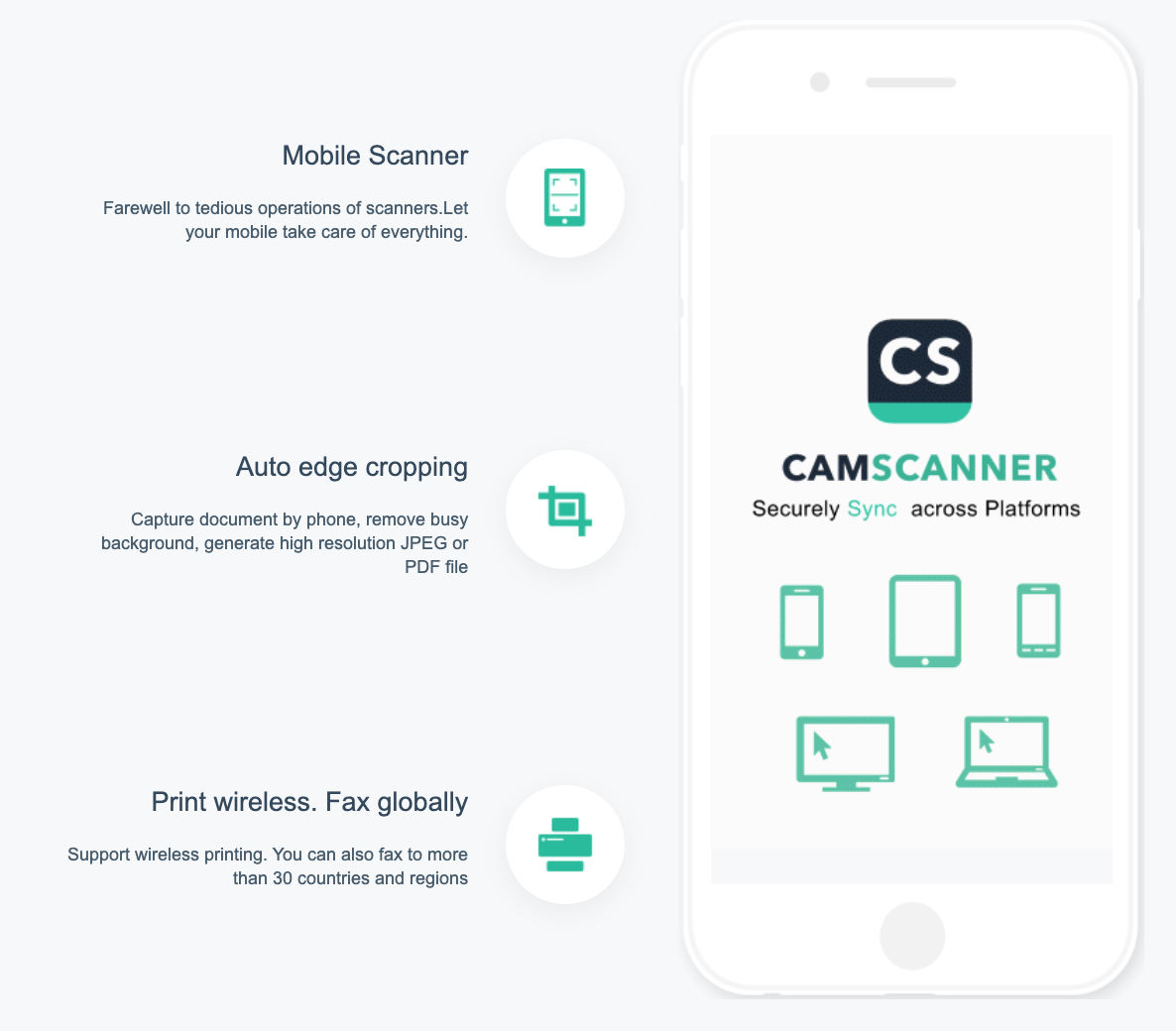 "I highly recommend using Camscanner. It's free on Android and Apple, and it darkens all the pencil markings so it's not all faded."
— doodlebugautumn
9. Create a Google Doc for notes and share it with the entire class to use.
"You can all take active notes during lecture and update it in real time."
10. Use the OneTab extension for Chrome to convert all of your open tabs into a list. When you want to reopen them, you can restore them individually or all at once. (This is especially great if you regularly need certain tabs open per class.)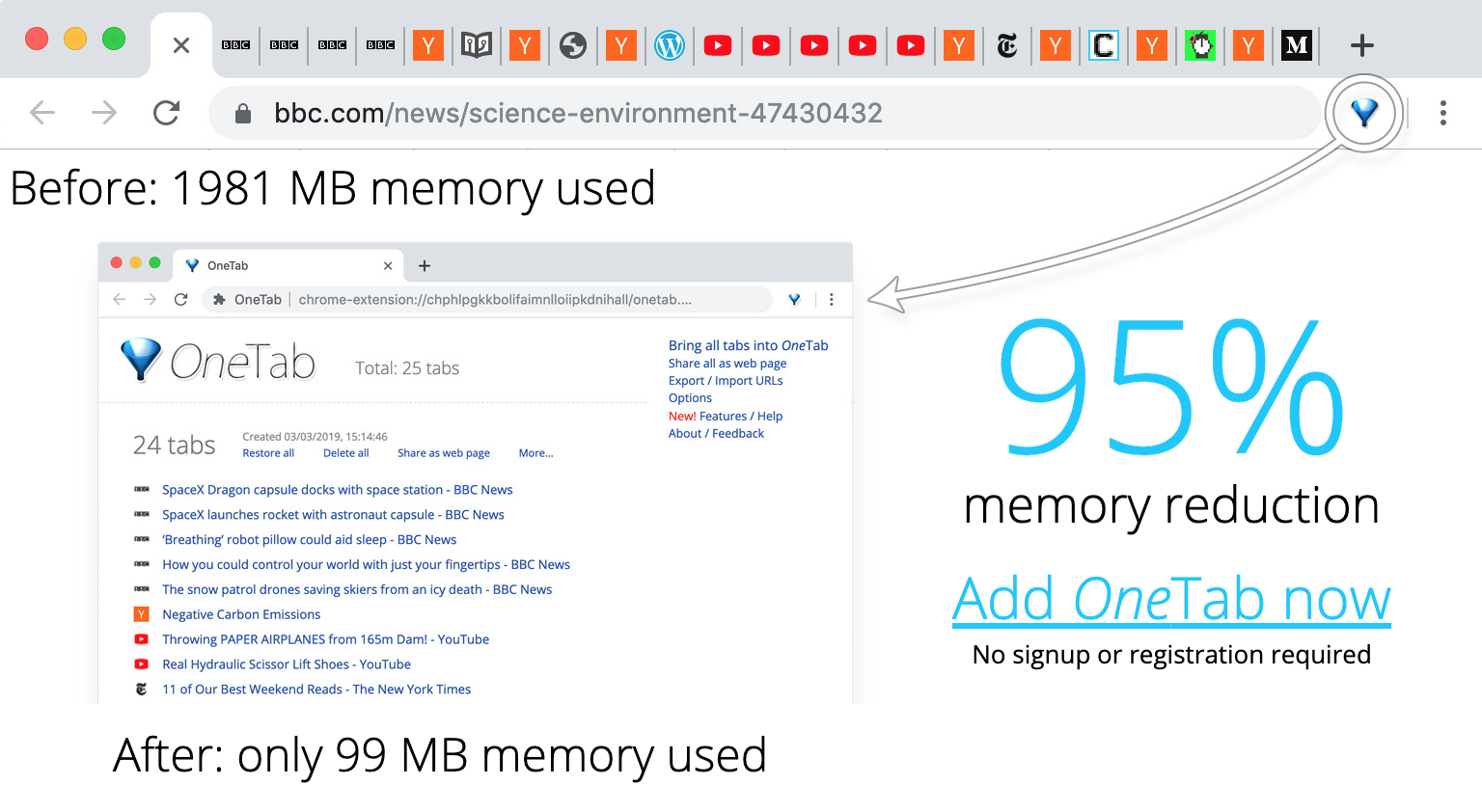 "It has been a lifesaver. It puts all of your open tabs into a single tab (or whichever tabs you want to put), organized by date and you can easily reopen them. I just pin the OneTab tab, and it always opens with my browser. Super quick and easy!"
11. Turn OFF the self-view so that you can only see your professor and peers. (You look fine.)
"It's weirdly more fatiguing to judge myself for 30-90 minutes than it is to listen to and look at other people. 🤷‍♀️"
12. Get a WiFi extender if your signal is too weak to reach everywhere in your house.
"My WiFi only works downstairs in my house, and my parents insist on being down there so they can watch TV (even though they have a tv in their room). The WiFi extender lets me actually do things upstairs without constantly losing connection or not being able to connect at all."
13. Keep your camera on and participate in class. It'll help keep you accountable, and your professor will remember you!
"Professors remember students who have their cameras on, because those are the people that they look to for visual cues and feedback. My camera keeps me accountable and motivates me to participate. I definitely learn more. Also, make your bed and get dressed. Take walks after class like you would if you were on campus."
— fififerina
"As a teacher, I beg you. Please turn on your camera! Talk to us! PLEASE!"
— rsouza2086
14. On the other hand, if you legitimately do not want to show yourself or your space, you can put opaque tape over your camera and say it's broken.
"If your teachers are demanding you turn on your camera but you don't want to, put opaque tape over your camera and say it's broken."
— pickle7000
15. Put your phone somewhere where it won't distract you — like another room or in a drawer.
"I find it so hard to concentrate in class or on assignments when I could be scrolling through social media (mostly TikTok). It's easier said then done, but when I put my phone in a totally different room, then I pay attention in class and am able to get my work done so much faster and easier."
16. Try not to work solely in your bedroom. Instead, find a designated space to work in.
"If you have a dining room, living room, guest room, whatever, move around and do classes somewhere else. Have a designated space that isn't your room for classes. This will help you get into the 'school-time' headspace when you sit in that room and let your bedroom continue to be a place of respite. It'll help you focus, pay more attention, be better prepared, and get better sleep."
— turnipcakeafficionado
17. But if you do, try not to tune into your class from bed. Give yourself enough time to get up and sit at a table.
"A lot of my friends wake up five minutes before class starts and log on from their bed, but it's so much easier to focus if you actually get dressed and sit at a table or desk. Separating where you work and where you relax is worth the little bit of extra effort."
— eivor1612
18. Write out to-do lists! It's easy to forget things when there's no sense of time or space anymore.
"Between work and Zoom calls and exams and regular life, it's really easy to forget stuff. My solution has been to use my phone calendar, keep a daily planner, wall calendar, AND make notes in the lists app too. Four places to store my schedule sounds like it's excessive, but it has saved me so much and I definitely recommend having your schedule in more than one place."
— satanherself
19. Pin your crush on Zoom, because why not??
20. inform your family or whoever lives with you when you'll be in class, so that they don't accidentally disturb you during lessons..
"There's been so many times when my sister accidentally walked in during one of my lessons!"
— booklover10
21. And if they keep forgetting, stick a note on your door so they don't just barge in.
"When I'm in class, I close my door and put a sign on it that says, "Class in session: STAY OUT."
— sastrauss26
22. Take a walk after class, even if it's just inside your house.
"Stretch your legs so you don't feel your body tense up after a couple hours."
— izabondora
23. Eat before your classes so that you can focus (without being hangry).
"If you don't eat anything before your classes, you're going to be unfocused, sleepy and moody. Also, have a small bite between periods and keep a glass of juice, milk, or water close to you in the morning."
24. Make sure your feet touch the floor while you work.
"Teacher here. People would be surprised at what a huge difference this makes!"
25. Maintain a regular routine (especially your hygiene!) throughout the week.
"It sounds so obvious but try to be strict with yourself on this. Shower regularly, put on fresh clothes for your lessons, brush your teeth before class, etc. It will help you stay focused."
26. Offer to help your professor if you notice that they're struggling with the technology.
"It is a little extra work, but, if you have the time, it will save everyone the hassle in the long run. And, your professor will probably remember this when grading. It's honestly a win-win!"
27. Zoom fatigue is real, so stay in contact with your professors and update them on how you're actually doing.
"It'll really expose which professors are assholes and have no understanding or sympathy at all. But, for the most part, a lot of my professors are feeling the same fatigue I am. We're all going through it together, so I find it's nice to be honest with them, and they usually do the same in return. It creates a level of understanding when we can all really use it. And cut your professors some slack, they're doing their best."
— jealousalligator44
28. If someone you find annoying is speaking, mute your computer.
"So satisfying to just watch their lips move but not have to hear the B.S. they say lol."
— eminemily
29. If music helps you focus, play your lectures through your computer speakers out loud and listen to music through your earbuds.
"You can still hear the lecture (and if not, just wear one ear). This helps me stay calm and focused. It has also stopped me from crying on Zoom a couple (or more!) times."
— crookshanksthecaaat
30. Don't cry on camera.
— camerasapprentice
31. Wear headphones — especially if you live with other people — to help drown out any distracting noise.
"It also helps others around you focus on what they're doing (if they're also in school/at work) because they can't hear what you're listening to."
32. And, of course, if there's something you're struggling with or don't understand, ask for help as soon as possible.
"It'll only get worse if you wait. Also, being more engaged with your professors and classmates like that will help with motivation."
Lookin' for more? Check out these student hacks that you'll wish you knew about sooner!
Share this article.
Integrations
Inspiration
Consideration
Go hybrid with Prezi
It's a new world. Are you ready? Here's how Prezi helps your team thrive in today's hybrid workplace.
Prezi Video explained
We've compiled these quick, easy-to-follow tutorials to make you a Prezi Video master in no time.
The science
Learn to grab their attention and keep it with presentation advice from the pros.
Create moving, zooming presentations that grab attention and keep it.
Appear right alongside your content while presenting to your audience.
Make stunning interactive charts, reports, maps, infographics, and more.
Online presentation tools that are powerful, flexible, and help you stand out
Make presentations online that have the power to engage your audience no matter where you're located. Prezi's online presentation tools help you create more conversational presentations than traditional, slide-based decks, incorporate interactive content, and allow you to bring your presentations with you on-screen to any video meeting. With professionally-designed templates to help get you started, plus branding solutions, immersive views, and more for Teams customers, it's never been easier to create a presentation online.
1-844-773-9449 8:30 am–5 pm PST
Trusted by business both large and small
Prezi helps you make every presentation a more personal and engaging experience for your audience by treating presentations as conversations rather than one-way interactions. Use the open canvas of Prezi Present to view your presentation as a whole, then let the conversation guide your presentation by jumping into any topic your audience is interested in, much easier than searching through slides to find specific information. Add interactive elements, like charts, maps, and tables to your presentation with Prezi Design.
People who work virtually and in hybrid settings need more engagement and connection in their online meetings. That's why we created Prezi Video, a video presentation tool that displays your content next to you on screen so you can stay face-to-face with your audience compared instead of being blocked from view when you share your screen. Plus, you can get even more online presentation features such as immersive views, branding solutions, and name tags with a Teams license. Create your presentation online with Prezi Present, then take it to a virtual meeting with Prezi Video for a truly personal and professional online presentation.
Find the perfect template for your presentation
Creating a presentation is simple with the right starting blocks. Use Prezi's online presentation templates to make a winning sales pitch, product demo, or training session. With a Teams license, any presentation template can be branded with your own colors, fonts, and logo to make your message more memorable.
Check out more online presentation templates
Sign up for Prezi by exploring our plans and pricing options. Contact us for more to learn about our plans for businesses and teams.
Open Prezi Present in your dashboard.
Import an existing Prezi presentation or a slide deck from Google Slides or Powerpoint, or get started with any of our professionally-designed presentation templates .
Upload your own images, GIFs, and videos, or select free visuals from our Unsplash and Giphy libraries right in Prezi.
Add custom elements, such as tables, graphs, and maps with subtle effects that add an extra layer of interactivity to your presentation with Prezi Design .
Add your presenter notes to keep track of main ideas and speaking points.
Share your presentation by presenting live and in person, through a shareable link, or by using Prezi Video to present on a video call.
Create a presentation online
Get inspired by the top presenters in the biz
Some of the best online presentations out there are available on Prezi. Look through our gallery of presentation examples, curated by Prezi's editors, for some of our favorites. You can take notes, get inspired, and you can even re-use an existing presentation for your own purposes. Just look for the green symbol, then customize the presentation with your own content.
Explore online presentation examples
More features that make Prezi Present your online presentation tool of choice
You're in the driver's seat
License management Add or remove team members, and transfer licenses with ease.
Content ownership Keep control of your team's content, even when someone leaves.
Privacy control Publishing settings and overviews let you manage who sees what.
MSI Installation Remote software deployment gets everyone the latest versions fast.
We're your biggest supporters
Phone and chat support Our customer support experts are standing by to help.
Dedicated success manager Let your personal guide get your team up and running.
Branded templates Get your own template with your fonts, logo, and colors.
Advanced training* Get personalized trainings and webinars, plus the option to get Prezi-certified. *Available with software commitment minimum
Your security is our priority
SOC2 compliance We stay compliant and constantly up-to-date with SOC2 requirements.
Continuous monitoring We constantly scan and test our infrastructure and application.
Cross-team integration Our security, engineering, and product teams partner with each other closely. Learn more about our security measures
Discover resources for better presentations online
Frequently asked questions
Can i convert my google slides, powerpoint, or keynote presentations to prezi.
You sure can! Upload any existing sales deck from PowerPoint or Google Slides to Prezi to convert it to a Prezi presentation online. You can also use a Keynote presentation by exporting it as a PDF and importing that.
How do you present online with Prezi?
Use Prezi Video to take your presentation to a virtual meeting and present online. Your presentation will appear next to you on screen, so you can more easily interact with the content while maintaining a face-to-face connection with your audience.
What video conferencing tools does Prezi Video work with?
Prezi Video connects to the top video conferencing platforms out there. Select "Prezi Camera" from your camera settings to view your presentation in your virtual meeting.
Am I able to import my own branded assets into Prezi?
Setting up your brand kit in Prezi lets you upload your logo, fonts, colors, and any other asset, so they're preloaded and ready to be used in any project you create.
What types of assets or images are available within Prezi?
You don't need to prepare all your images before creating a presentation in Prezi. Get access to the huge Unsplash and Giphy libraries directly within the Prezi editor, perfect for finishing up presentations on the fly.
Your team creates better presentations online with Prezi
Prezi helps you create stunning and highly engaging presentations online that are perfect for sales, marketing, training, or internal communication, and there's so much more you can do when you get your team on Prezi. Discover other cool features purpose-built to help hybrid and virtual teams succeed, such as the Prezi brand kit, enhanced collaboration tools, and more when you get a demo or sign up for a free trial.
15 Powerpoint Hacks That Will Help You Save Hours And Wow Audiences
Creating a great presentation takes a lot of work if you want to impress your audience and convince them that PowerPoint is still a very useful tool. But as much as you invest in your presentation, be it in the content or the design, you could still benefit from a few pro tips that can save you some time and effort.
We've rounded up 15 PowerPoint hacks to help you design your presentation faster and more efficiently, but also to make the delivery easier and more outstanding.
PowerPoint Hack #1: Embed your fonts
Fonts are an essential part of your presentation design. Many experiments have shown how different fonts can make a message more or less trustworthy and appealing to your audience.
Also, if you need to share a deck with someone who doesn't have all the typefaces you used, it's going to be a problem.
To avoid this, click File > Options, go to the Save menu, and check "Embed fonts in the file." Another alternative is to always save and send a pdf version of your presentation.
PowerPoint Hack #2: Convert any document to a presentation
Did you know that you can use an existing Microsoft Word document to create a Microsoft PowerPoint presentation? To set up the slides in a presentation, PowerPoint uses the heading styles in your Word document. For example, each paragraph formatted with the Heading 1 style will become the title of a new slide, each Heading 2 will become the first level of text, and so on.
Create a presentation from an existing document by clicking Home > Slides > Slides from outline.
Or you can do it directly from Microsoft Word. Open the document you want to use to create a PowerPoint presentation; on the File menu, point to Send To, and then click Microsoft PowerPoint. If you can't see this option in your Word, all you need to do is add it manually to your Quick Access Toolbar from File >  Options.
PowerPoint Hack #3: Select separate bodies of text and other objects
Here's a helpful tip about text selection. If you hold down Ctrl while highlighting text, you can select two completely separate sections at the same time.
You can use this to edit text quickly, to underline or bold certain terms or phrases, or to change the color of a series of non-sequential words.
This hack applies to selecting other objects as well such as geometric shapes or images.
PowerPoint Hack #4: Align images and objects to ensure symmetry
Organizing your content neatly will help convey your ideas more effectively. According to the American scientist Alan Lightman, human brains strive to see things symmetrically.
"The reason must be partly psychological," he says. "Symmetry represents order, and we crave order in this strange universe we find ourselves in... [It] helps us make sense of the world around us".  Via
Going slide by slide to ensure everything is aligned can be a real nightmare. To align all images on a slide, select all of the objects you want by clicking on one of them, then hold Shift and select the rest. In the menu click Arrange > Align or Distribute > chose the type of alignment you want. You can also choose Align Left, Align Right or Center. For horizontal alignments, you can also choose Align Top, Middle, or Bottom.
If your objects aren't evenly spaced from each other, choose Draw > Align or Distribute > Distribute Vertically or Horizontally. To make sure you have a good overview of your content and how it's organized, select the Grid/ Gridlines/ Guides option in the View menu.
PowerPoint Hack #5: Adding audio to your slides
This is perhaps my favorite hack. I feel like after I learned how to do this I became much more creative in my presentations. To add audio to your presentation, click the Insert tab > Audio > Audio online > Browse your computer for the file/ Audio on my PC > Play in background so that PowerPoint knows to play the audio in the background of the presentation. Or you can play the sound only when you click at that particular slide.
You can use music or white noise like waves or forest sounds, to create an enjoyable ambiance or mark a special idea (you can also use it to break into dance if you're feeling dramatic).
This only works when you're in presentation mode, not in editing mode. To get back to your presentation, use the same letter you used before.
Featured Download:  An Easy Guide To Repurposing Content
PowerPoint Hack #6: Use the Fade animation as a quick fix
If you didn't have enough time to create an intro and outro animation for each slide, Fade will be your plan B. Changing each transition to a fade helps the presentation run much more smoothly. It only takes seconds to do and it makes every slide appear more considered.
The same goes for elements within the slides. Even if you just have each part of the slide fade in, one by one it helps to carry the narrative you are telling and looks so much better. However, make sure you don't go overboard with the fade animation because it can drag the presentation and become tiresome for the audience. One fade animation per idea or per section is more than enough most times.
PowerPoint Hack #7: Need to show something specific? Create your own animation
If, on the other hand, you're a more creative person with more time on your hands, you can create your own animation by creating a unique motion path. Select Add animations > Motion paths > Custom paths and you can draw freeform. When you are done, press the Esc button.
You can also select an existing motion path and edit it using the green and red buttons on the path. The green spot will show the initial state of the animation and the red spot represents the final position.
PowerPoint Hack #8: Reduce the size of your presentation
This is one of the most common issues with presentations - you do an amazing job of creating and designing it and then you have a huge document that you can't send or transfer. Worry not, we have the solution for this. The first thing you'll want to do is compress all your images, they are probably the biggest size troublemakers.
Click on an image, then go to Format > Compress Pictures. You can compress that image alone or, if you've finished the presentation, deselect Apply only to this picture . If you think you'll need to re-work or edit the images, you might also want to deselect Delete Cropped areas of pictures . If you're planning on using the presentation on a projector, click web(150dpi) is the best option, whereas if you're planning to email it, go for the 96dpi compression when saving it. 
If you don't need this specifically in a .ppt format, we recommend you save it as a .pdf, which will reduce the size even more. After that, you can use Adobe Professional, Acrobat Pro or online tools like ilovepdf.com and smallpdf.com to reduce the size of the final document.
PowerPoint Hack #9: Create an invisible hyperlink
A marketer's favorite hack - this will allow you to embed hyperlinks to campaign landing pages and social promotions in web presentations, while still looking flawless.
To create an invisible hyperlink – Insert a geometrical shape, preferably a rectangle, and format it to No fill and No line . Select the shape and click CTRL+K. Paste the link into the address box and click Ok. This is a good solution if you do not want any of the text to appear different, but need to include a link in your slide.
Use this hack to create a nice-looking table of contents or an interactive menu in the beginning of your presentation. Or you can use it to embed links into your product screenshots, redirecting to the product website.
PowerPoint Hack #10: Turn your presentation into a video
Recent statistics show that video content isn't just effective, it's desirable. Did you know that Facebook users watch 8 billion videos per day? Why not repurpose your amazing presentation into an engaging video and add a cool soundtrack?
It only takes a couple of seconds. All you have to do is click File > Save and send / Export > Create video. Make sure you choose the right timing for each slide, otherwise you might end up with very slow or very fast-moving slides (we speak from experience).
PowerPoint Hack #11: Get creative and start drawing
When you're delivering your presentation (in Slide show view), you can circle, underline, draw arrows, or make other marks on the slides to emphasize a point or show connections. I bet you didn't know that.
Turn your cursor into a pen by click CTRL+P. This allows you to draw any shape, underline or highlight an area on the slide. I don't recommend using this for writing, since that might be a bit tricky but it's a great tool for sketching or circling. To make it stop, just click CTRL+A.
PowerPoint Hack #12: Combine geometric shapes
Sometimes you just need a different shape. PowerPoint is not perfect. If that's the case, choose the shapes you want to combine from the Insert tab and select them. Click Merge shapes and choose the option you want. Here's how they work:
Union joins the two shapes, becoming one shape that you can use like all other shapes in PowerPoint.
Combine is similar to merge, but you get empty space where your shapes were overlapping.
Fragment will combine them but give you a separate area to work with within these three compartments.
Intersect will remove everything except the intersection of the two shapes, making it similar to the opposite of the combine function.
Substract will remove from one shape what was covered by the second.
PowerPoint Hack #13: Get your audience's attention back
The famous Microsoft "study" showed that the human attention span went from 12 seconds on average in 2000 to just 8.25 seconds in 2015, which is shorter than that of a goldfish.The truth is, most of the time, we don't pay attention. It's just how our brain works. If you've lost the attention of your audience or if you simply want to step away from the presentation for a moment and have a debate or emphasise an idea, we have the perfect hack.
Turn your screen Black or White for a moment, to get your audience's full attention back with the simple pressing of the letter B on the keyboard (for black) or W (for white). Try it now (we'll wait)!
PowerPoint Hack #14: Do a live poll of your audience
There's this great app called Poll Everywhere that enables you to ask your audience questions and receive the answers in real-time. A great hack for webinars or conferences. The answers will be displayed instantly in your PowerPoint presentation. The app uses text messaging (SMS) to collect the replies, and audiences respond on their phones.
Here's how it works:
Before the presentation, you create the questions and customize how the chart looks and how your audience can respond.
During the presentation, you invite the audience to respond by visiting a webpage or texting.
After the presentation you have access to a report.
PowerPoint Hack #15:  Zoom in and out of slides
Another way to attract attention to a specific element on a slide is to zoom in. When you're in Slide show view, you'll notice a magnifying glass in the lower left corner of the slide. Click on that, then click on the part of the slide where you want to zoom. Once you're done, click the magnifying glass again to zoom back out.
Use this hack for data visualizations and charts or to make your presentation more dynamic.
That's it for our hack list. Hopefully you'll find them useful when creating your next presentation.
What other hacks to you use? Let me know in the comments below.
Are you ready to take your presentations to the next level?
Our team can help with everything from researching your project, writing the content, designing and building your slides, and even creating handouts.
Related Posts
Top 10 Design Trends in 2020 and How to Use Them in Presentations
PowerPoint is more than just a presentation tool
7 Things To Improve In Your Keynote Speech Presentation
17 Inspirational TED Talks For Public Speakers
16 Life-Saving Keynote Speech Tips
Top Design Trends In 2018 And How To Use Them In Presentations
18 PowerPoint Dos and Don'ts
10 Slides You Need to Have in Your Startup Pitch Deck
4 Personal Branding Mistakes You Should Avoid (And How to Do It)
13-Step Checklist For Great Personal Branding
There are 3 comments.
Excellent post. This article is really very interesting and effective. I think its must be helpful for us. Thanks for sharing your informative. Keep it up. Thank you so much again. Technical Azad.
Very nice. Thanks for sharing.
Add your comment Cancel reply
Your email address will not be published. Required fields are marked *
Save my name, email, and website in this browser for the next time I comment.
This site uses Akismet to reduce spam. Learn how your comment data is processed .
Privacy Overview
🥳 GOSKILLS TURNS 10: Get 10 days of free access with code 10YEARS
Microsoft Office
10 minute read
Top 12 PowerPoint Tips and Hacks for Flawless Presentations

Saikat Basu
Facebook Twitter LinkedIn WhatsApp Pocket Email
We've all seen our fair share of bad PowerPoint presentations . We can all agree that for a PowerPoint presentation to impress, it needs time and attention to detail.
So how can you ramp up your PowerPoint productivity in the shortest time possible?
That's where we come in. For starters, follow our proven PowerPoint tips and tricks for business presentations , which are sure to make an impact.
Step up your PowerPoint game
Download our print-ready shortcut cheatsheet for PowerPoint.
1. Keep it simple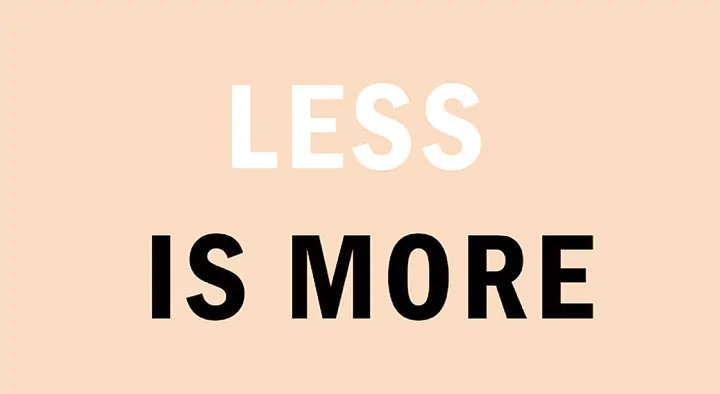 Keep your slides simple. It's the visual backdrop to what you are going to say.
The most recommended PowerPoint tip for your productivity is called simplicity . You may be tempted by the graphical razzmatazz of beautiful images, background, and charts. At the end of the day, PowerPoint is a background visual aid for your talk. It is not the talk.
PowerPoint has lots of bells and whistles. But you don't have to use them all. For instance, your content may not need the much-maligned bullet points - you can just use one key point per slide instead.
That's why…
2. Reduce the text
Less is more when it is about the text on your slides.
The average reading speed on a screen is around 100 - 150 words per minute. Too much information on the slide is a distraction and an inattentive audience will lose the message you are trying to convey.
Don't give them too much to read. Use high-quality pictures and eye-catching graphics instead.
To make information digestible, expert slide designers recommend you write one key idea per slide that is summarized by a clear headline.
Tip: Exploit white space. Create more space between your text, paragraphs, and graphics on your slide.
3. Plan your content first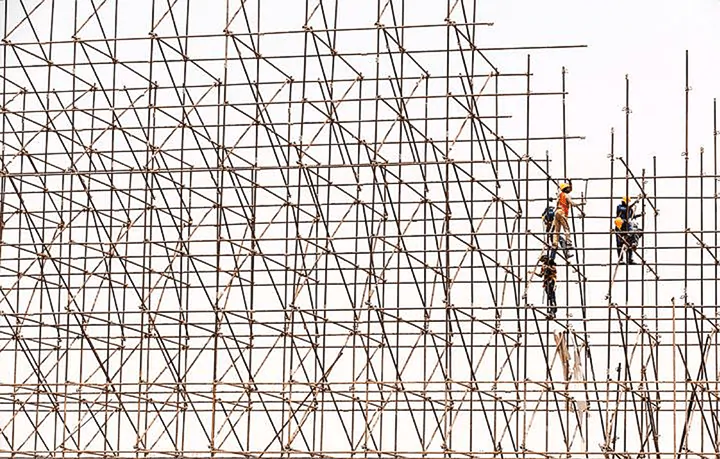 Think about the message you want to convey and use it to write an outline.
As PowerPoint is such a visual medium, it is easy to get sidetracked with the visuals. So it's important to chalk out what you want to say and in what order even before you open PowerPoint.
Your slides will come together quickly with the help of PowerPoint design options and you can even choose the right templates if you know your stuff inside out.
Tip: Use brainstorming tools like mind maps, flowcharts, and even storyboards to sketch your content flow.
4. Use PowerPoint Designer for ideas
PowerPoint makes an intelligent guess by looking at the words on your slide and suggests high-quality artwork to complement it. You can pick one of the creative layouts or go back to your own design.
Tip: PowerPoint Designer can also turn lists, processes, or timelines into beautiful graphics too.
5. Use PowerPoint templates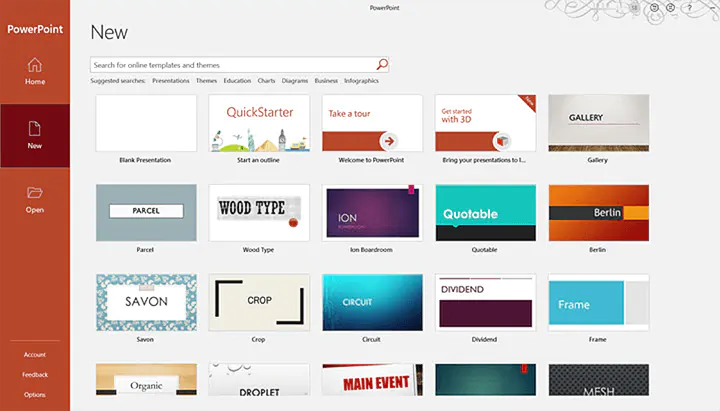 Start with a template to break through any creative blocks.
PowerPoint templates are meant to be the starter plugs when inspiration deserts you or you are design-challenged. PowerPoint ships with a set of readymade templates and there are more available online. Pick one to begin.
Tip: Manpreet Kaur, the head of Corporate Communications at Mercer also suggests you use templates for mining ideas for your own presentation.
Whenever you receive any PowerPoint presentation from any of your clients, business partners, or sellers, make it a point to add them to any folder as a stock for templates for future reference. You can leverage these templates to find inspiration for any icon idea, layout, idea presentation, and number representation on the slides.
6. Edit the Slide Master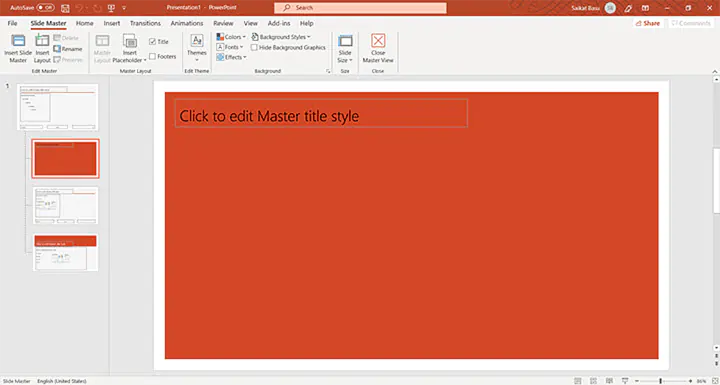 To open the Slide Master view, go to the View tab on the Ribbon and select Slide Master .
The first slide on the top is the Slide Master. Any changes to the Slide Master will be applied to all the slides in the presentation.
The Slide Master view also shows all the slide layouts used in PowerPoint. You can also use these Layout Master slides to control the appearance of any group of slides that share a common layout.
Tip: Make changes to the Slide Master before you start filling a presentation with the content.
7. Use PowerPoint Shapes for visuals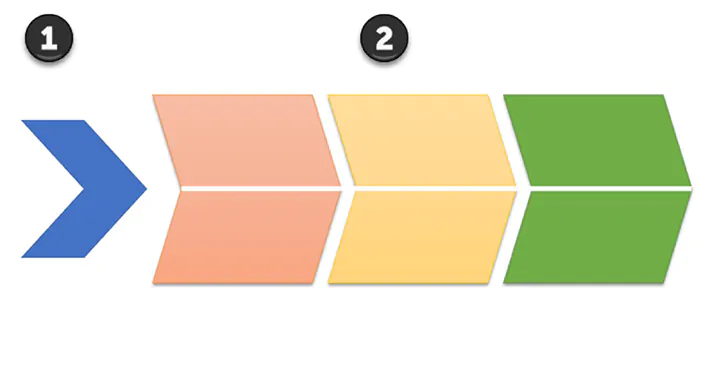 PowerPoint Shapes is the most powerful graphical tool in your control.
The multifaceted Shapes feature on the Ribbon gives you infinite ways to use PowerPoint like an illustration program. Look beyond the commonplace rectangle, oval, and rounded rectangle patterns.
Every shape is editable. You can customize any PowerPoint shape and create your own custom designs. They can be formatted with colors, 3-D effects and shadows too.
Tip: Most default shapes are overused. So, you can use your own custom shapes to add interest to a key point or a slide. For instance, you can turn a chevron into a more interesting arrow to illustrate the flow of a process.
8. Choose the right fonts
Choose the right fonts that are modern and pleasing.
It's well established that fonts have a cognitive impact on how your audience will take in the information.
Sans-serif fonts are preferred for their smooth typefaces. But your typography choices will be influenced by the theme of the content. An artsy presentation can be more liberal with fonts that are decorative.
Also, to create contrast, you can use a technique called font-pairing where two complementary fonts are combined. For instance, use a serif font for titles and pair it with a sans-serif font in the body.
Tip: Want a free font library? Head over to Google Fonts and the collection of 916 free licensed fonts.
9. Use visual metaphors for your data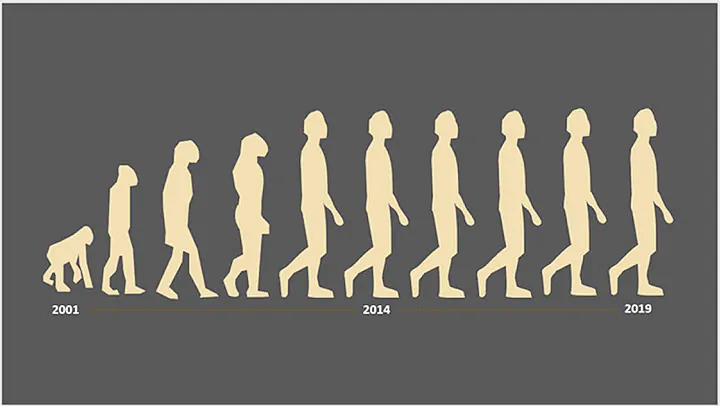 Visuals help everyone get the context behind data at a faster rate.
Business executives are used to spreadsheets . But that doesn't mean they will like it in a presentation. Arresting illustrations are far better than bullet points and shoddy SmartArt.
We have talked about shapes and using high-quality photos before. But what if you have to analyze dry data?
Use visual metaphors or analogies to bring out the scale and relationships in the data. Executives can look up numbers, but the right use of an analogy can bring out the context behind it.
For instance, the evolution of man can be used to show the growth of a startup over time.
Tip: When stuck for ideas take inspiration from the best infographics on Slideshare and Pinterest. Infographics are designed to pack a lot of information in a small space.
10. Customize your slides for different audiences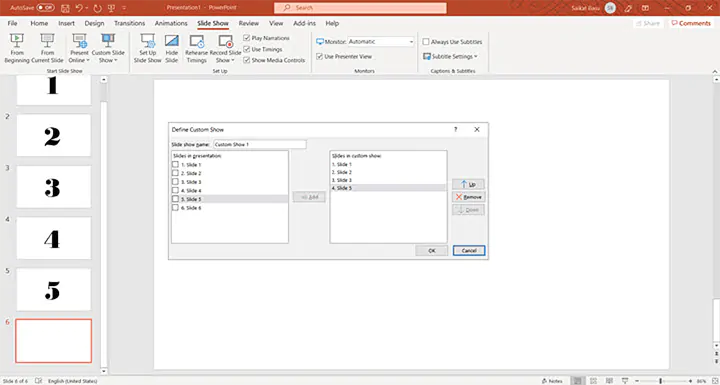 Save yourself a lot of time by reusing your slides for different audiences.
This somewhat lesser-known PowerPoint tip uses a feature called Custom Slideshow to filter what you want your audience to see. Maybe, you want to hide some sensitive information for a lower level of executives while revealing it to those higher up. You do not have to create different slideshows for these two groups.
Create a custom show in five steps.
On the Ribbon, go to Slide Show > Custom Slide Show , and then select Custom Shows .
Click the New button in the Custom Shows dialog box.
In the Define Custom Show box , choose the slides that you want to include in the custom show, and then hit Add .
You can change the order of the slides with the arrow keys.
Type a name in the slideshow name box, and then click OK .
Tip: You can also create hyperlinked custom shows that you can jump to from your primary PowerPoint show.
11. Rehearse Your Presentation

Prepare your presentation according to the time allotted.
No PowerPoint tip is useful if you cannot fit the number of slides and the time you take to present them in the schedule. PowerPoint helps you rehearse your presentation before you do it. With the Rehearse Timing feature, you can tweak your delivery according to the time on hand.
A helpful Microsoft Support video walks you through the process.
Tip: Use the timer to check if you're spending too much or too little time on one particular slide. Maybe, explaining the data in a better way can shorten the time.
12. Make your PowerPoint presentations accessible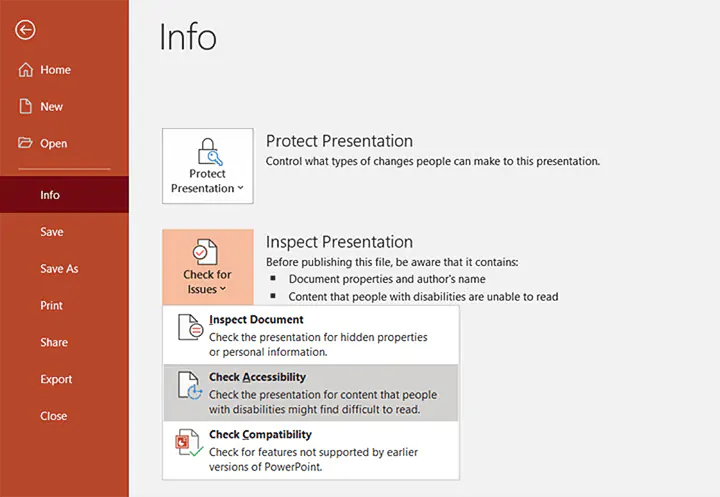 Go to File > Info > Check for Issues > Check Accessibility
Sharon Rosenblatt, Director of Communications at Accessibility Partners stresses the importance of making presentations more inclusive.
Always use the accessibility checker, and not just if your slideshow is being shared with someone you know has a disability, but you never know where files get sent to.
PowerPoint is all about visuals so it's more important to finetune the little things that can help make the message easily understood by people who have accessibility challenges.
Tip: Microsoft details the best practices for making all PowerPoint presentations accessible .
The bottom line: Get to the point fast
When you are presenting to busy people, you have to cut the clutter but not lose the message. A successful presentation is about brevity and speed.
A business presentation is also a decision-making tool. So make sure you are presenting the information your audience wants to know. And nothing more.
Yes, they do take some work. But with the help of these PowerPoint tips and tricks, you can start and finish any presentation without losing your sleep.
Want more PowerPoint tips? Then check out these other PowerPoint features that will level up your presentations. Or try taking GoSkills top-rated PowerPoint certification course .
Ready to master Microsoft Office?
Start learning for free with GoSkills courses
Loved this? Subscribe, and join 398,434 others.
Get our latest content before everyone else. Unsubscribe whenever.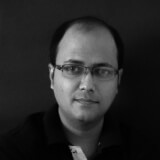 Saikat is a writer who hunts for the latest tricks in Microsoft Office and web apps. He doesn't want to get off the learning curve, so a camera and a harmonica claim an equal share of his free time.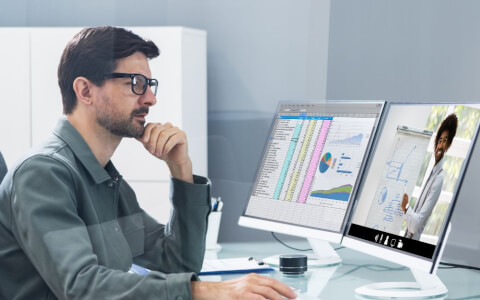 Recommended
GoSkills Top 10: Our Most Popular Online Courses
This blog celebrates GoSkills' 10th anniversary and counts down its top 10 most popular online courses. From Excel to project management, the courses have helped thousands of learners worldwide improve their skills and advance their careers.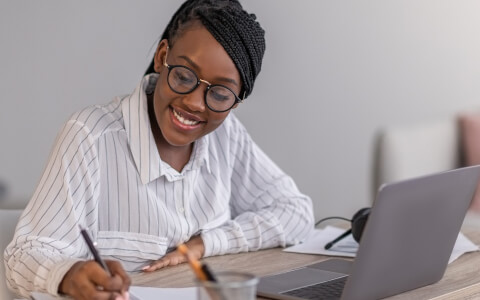 Business Skills List: Top Skills to Thrive in Any Workplace
What are the top business skills that can help you thrive in any workplace environment? Check out this business skills list to find out.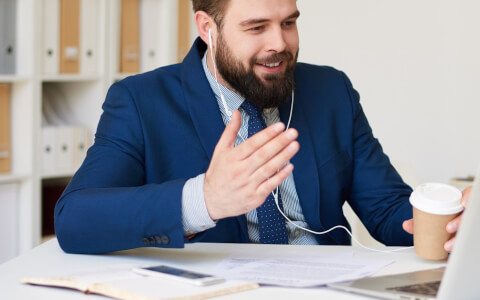 How to Use Microsoft Teams Video Conference
By far, the most popular feature of the Teams platform is the Microsoft Teams video conference. Learn all about it in this ultimate how-to guide.
© 2023 GoSkills Ltd. Skills for career advancement
Cloud Storage
Custom Business Email
Video and voice conferencing
Shared Calendars
Word Processing
Spreadsheets
Presentation Builder
Survey builder
Google Workspace
An integrated suit of secure, cloud-native collaboration and productivity apps powered by Google AI.
Tell impactful stories, with Google Slides
Create, present, and collaborate on online presentations in real-time and from any device.
For my personal use
For work or my business
Jeffery Clark
T h i s c h a r t h e l p s b r i d g i n g t h e s t o r y !
E s t i m a t e d b u d g e t
Make beautiful presentations, together
Stay in sync in your slides, with easy sharing and real-time editing. Use comments and assign action items to build your ideas together.
Present slideshows with confidence
With easy-to-use presenter view, speaker notes, and live captions, Slides makes presenting your ideas a breeze. You can even present to Google Meet video calls directly from Slides.
Seamlessly connect to your other Google apps
Slides is thoughtfully connected to other Google apps you love, saving you time. Embed charts from Google Sheets or reply to comments directly from Gmail. You can even search the web and Google Drive for relevant content and images directly from Slides.
Extend collaboration and intelligence to PowerPoint files
Easily edit Microsoft PowerPoint presentations online without converting them, and layer on Slides' enhanced collaborative and assistive features like comments, action items, and Smart Compose.
Work on fresh content
With Slides, everyone's working on the latest version of a presentation. And with edits automatically saved in version history, it's easy to track or undo changes.
Make slides faster, with built-in intelligence
Assistive features like Smart Compose and autocorrect help you build slides faster with fewer errors.
Stay productive, even offline
You can access, create, and edit Slides even without an internet connection, helping you stay productive from anywhere.
Security, compliance, and privacy
Secure by default
We use industry-leading security measures to keep your data safe, including advanced malware protections. Slides is also cloud-native, eliminating the need for local files and minimizing risk to your devices.
Encryption in transit and at rest
All files uploaded to Google Drive or created in Slides are encrypted in transit and at rest.
Compliance to support regulatory requirements
Our products, including Slides, regularly undergo independent verification of their security, privacy, and compliance controls .
Private by design
Slides adheres to the same robust privacy commitments and data protections as the rest of Google Cloud's enterprise services .
You control your data.
We never use your slides content for ad purposes., we never sell your personal information to third parties., find the plan that's right for you, google slides is a part of google workspace.
Every plan includes
Collaborate from anywhere, on any device
Access, create, and edit your presentations wherever you are — from any mobile device, tablet, or computer — even when offline.
Get a head start with templates
Choose from a variety of presentations, reports, and other professionally-designed templates to kick things off quickly..
Photo Album
Book Report
Visit the Slides Template Gallery for more.
Ready to get started?
This website uses cookies to improve the user experience. By using our website you consent to all cookies in accordance with our cookie policies included in our privacy policy.
Presentations Keep your audience engaged.
Documents Formalize your branding.
Videos Add movement to your brand.
Infographics Share information visually.
Printables Create content for printing.
Charts and Graphs Bring life to your data.
Social Media Graphics Create scroll-stopping content.
Mockups Create high-quality mockups in seconds.
Branded Templates new Get a bundle of templates that match your brand.
Introducing Visme's Shortcuts: A Faster and Sleeker Way to Design
Interactivity
Integrations
Data Widgets
Collaboration
Social Scheduler
Presenter Studio
Free Educational Resources See All
Visme Video Tutorials Watch videos on how to use Visme.
Ebooks Read in-depth knowledge for your industry.
Graphic Design Videos Learn design principles & best practices.
Live Webinars Interact with the experts live.
Free Online Courses Get certified with free online courses.
Our Blog See All
Presentations
Video & Animations
Digital Marketing
Infographics
Design for Business
Data Visualization
Design Inspiration
For Teams All Teams
Agencies & Consulting Manage multiple brands.
Education Use Visme in the classroom.
Nonprofit Bring life to your cause.
Enterprises Create visual content at scale.
Marketers Creative content that shines.
Human Resources Improve internal communication.
Sales Teams Close more deals with your content.
Training Development Create interactive training content.
Templates See All
Presentations 1000+ layouts and themes.
Chart & Maps Get data visualization ideas.
Social Media Graphics Browse templates for every platform.
Infographics Find the right format for your information.
Documents Templates for every business document.
Videos & GIFs Find the perfect preanimated template.
Website Graphics
Survey Results
Case Studies
Contact Sales
Sign Up Free
Free Educational Resources
Online Presentation Maker for Engaging Presentations
Online presentation maker with 900+ slide layouts.
Millions of images, icons and graphics to choose from.
Dozens of chart types to visualize data and numbers.
Chosen by brands large and small
Our presentation maker is used by over 18,235,768 marketers, communicators, executives and educators from over 120 countries that include:
Presentation Templates
Avoid the trouble of having to search for just the right template or create your own slide design from scratch by tapping into our library of more than 900 slide design layouts for practically every content need, from diagrams, charts and maps to image collages and quote slides.
Features of the Presentation Maker
Visme's free online presentation maker was built by designers for non-designers to help you create presentations that your audience will love, without needing an eye for design.
Beautiful presentation themes
Choose from one of our presentation themes with hundreds of available slide layouts for you to pick from and build a beautiful presentation. Find slide layouts to fit any type of information you need to communicate within your presentation and customize them to perfectly fit your brand or topic.
Build your presentation
With fully customizable slides, text blocks, data visualization tools, photos and icons to help tell your story, you can easily build creative and cool presentations as quickly as you need. Build the perfect slides with Visme's easy-to-use presentation editor.
Customize every aspect of your presentation with your own images and text
Choose from over a million images, thousands of icons, dozens of charts and data widgets to visualize information in an engaging way. Apply a color scheme to all your slides with one click. Add animation effects, transitions, interactivity, pop-ups, rollovers and third-party content such as live websites and social media feeds.
Record yourself presenting
Record your screen, audio, and video, or switch off your camera for an audio-only presentation.
Present asynchronously on your own time, at your own pace. Let your colleagues watch it at their convenience.
More Great Features of the Presentation Maker
Share Your Presentation
Visme makes it easy to create and share presentations online. Our presentation software allows you to present online by generating a link to access your presentation, share privately by sending a password protected link to friends and colleagues, or even turn your presentation into a lead generation tool by requiring email sign-in before viewing.
What is a Presentation?
A presentation is a sequence of slides that tell a story or teach an audience about a topic. These are often used in business as ways of demonstrating something and in the classroom as teaching aids. While PowerPoint long dominated the presentation industry, Visme's free online presentation maker allows you to create even more beautiful and engaging content.
With Visme's engaging presentation maker, you can start with a template, dive into one of our themes with various slide ideas, or mix and match slides from different templates to create your own masterpiece.
Use the presentation maker to take the trouble out of presentation design.
Creating a slide deck for an important presentation can take several hours, if not days. Our free presentation maker provides a searchable slide library with 900+ layouts that you can fully customize. With so many options, you can easily find the exact slides that you need instead of searching for the right template or building a slide design from scratch.
More Than a Presentation Maker
Visme's online presentation tools allow you to create an interactive online presentation that will blow your audience away. Add interactive elements, animate your slides and create a presentation that will have your viewers talking for days to come.
MAKE IT ENGAGING
Create interactive presentations with popup and rollover effects that allow your viewer to interact with your design to learn more information.
VISUALIZE YOUR DATA
Charts & graphs.
Share data, statistics, simple numbers and more in your presentation slides with Visme's easy-to-use charts, graphs and other data widgets.
BEAUTIFY YOUR CONTENT
Stock photos & graphics.
Choose from over a million stock photos, icons, illustrations, characters, lines, shapes and more to create an engaging presentation design.
Make Presentations in 5 Steps
Whether you're creating a presentation to pitch your business, to inform your industry or to update your team or supervisors, you want your slideshow to be equal parts beautiful and informative. Visme makes it easy with our powerful presentation maker.
Mix and match template styles and slide ideas, customize with your own ideas, insert design elements from our asset library, present online with presenter notes and more.
Sign up for free or log into your Visme account and create a new project.
Choose one of our beautiful themes under the Presentations content category or select a pre-designed presentation template.
Add new slides from our theme library to help guide your presentation design.
Customize text boxes, fonts, colors, photos, icons, charts, data visualization tools and so much more within your slides.
Quickly and easily share or present your slideshow by clicking Share in the top navigation bar and viewing our share options.
How to Use the Presentation Maker
Before creating your slide deck, make sure to create an outline with all the major points that you need to include within your presentation.
Start creating your slides. You can easily use our free presentation slides and templates to help you create a well-designed and informative presentation.
Easily replace any image with millions of free images within our editor, as well as diagrams, charts, icons, illustrations and maps.
Insert your own text by clicking on any text box and typing in your own information (or you can simply copy and paste it from your outline).
Our free presentation maker online also comes with built-in animation effects. Add transitions, audio, pop-ups, rollovers and interactive buttons to wow your audience.
Use the Presenter View to rehearse your delivery. Use the timer to make sure you don't go over the allotted time. You can easily add presenter notes that only you will see while you present.
Generate a public or private URL to share with anyone or embed your slide deck on your website or blog by clicking the Share button in the Visme editor.
Download as an editable PowerPoint or in HTML5 to keep all of your animations and interactivity intact for offline presenting.
Frequently Asked Questions (FAQs)
Click the button at the bottom of the page and quickly create your free Visme account by signing up with your email address, Gmail or Facebook.
It's completely free to create, share and download your presentation. If you want to download it as a printable PDF or interactive HTML5 file (to conserve animation effects), then you can upgrade to a Standard plan.
Yes! You can quickly create animated presentations by adding transitions that automatically animate the entrance of elements onto your slides, or you can animate elements one by one.
Absolutely. You can add pop-ups, rollovers and hyperlinks and embed videos, maps, surveys, as well as any other third-party content.
Simply generate a private or public URL that can be viewed from any browser. You can also download your presentation as an HTML5 file and present from any browser without internet connection.
Click on the Create button in the left sidebar of your editor to explore 900+ slide layouts. Search for the exact slides you need and drag and drop the desired ones onto the right panel.
Your presentations deserve to be beautiful and so does the rest of your content
Create visual brand experiences whether you are a seasoned designer or a total novice.
The Simplest Online Presentation Hack… Standing
There's something about online presentations these days that has got people thinking that it's ok to sit while giving your speech, pitch or keynote address.
It's not ok. 
When we all sit together in a meeting, it means that we're all equal and that we all have a say. People feel relaxed and conversational. However, when you're presenting, this isn't the effect you should be trying to achieve. When you're presenting, you're delivering a message with authority and you're responsible for your audience's attention spans and their impending action. Those responsibilities lie squarely on your shoulders and with such a heavyweight to bear, you shouldn't be sitting on your arse.
Why You Should Stand for Online Presentations
Standing for your online presentations helps your delivery in two ways:
People notice that you careFirstly, it shows your audience that you care. In my own personal experience, every time I've stood to present online, people have really noticed. Especially these days when so many meetings, seminars and conferences are being held through video conferencing platforms, people notice more than ever if someone is standing. They'll all say something like "Wow, you're standing. Do you always stand for presentations?".Simply put, if you want your audience to feel like something different is happening, stand the hell up.
You're forcing your own body to care Secondly, by standing to deliver your message, you're setting your body and your mind free to express yourself holistically. You can use your arms and hands again, you can do big movements to bring more power and emphasis to a line that needs to be delivered with gusto. In addition, it creates that subconscious authoritative stance and draws the invisible line between the thought leader speaking and the engaged, listening audience.
How to Stand While Presenting Online
It's so simple. It's so utterly simple that I feel odd typing these steps out but here's how you set up your gear to Stand & Deliver your presentation:
Get a box or desk stand
Put your box or desk stand on your desk. Make sure there are no windows or streaming light behind you. Unless you want to look like a shadowy batman but now is not that time.
Put your laptop on your box or desk stand. Make sure it has plenty of battery or that it's plugged directly into a power source. Ensure your internet connection is stable and fast.
Adjust your webcam or computer camera so that you don't cut off important sections of your body. Like your face. Rich uses the Logitech Brio .
Now, that you can see yourself. Test your camera and sound (because you're obviously wearing wireless headphones). You can even set up an external mic. (we recommend )Fight the urge to freaky dance and sing and sing. Or don't.
You're ready to Stand & Deliver to a boss.
Are You Hungry for More Online Presenting Tips?
Yeah, you're starving? Well, it just so happens that we have sessions dedicated to just that. Our masterclass series of courses will help you level up your online presentation skills so that the next time you're pitching, speaking or presenting online, there will be no doubt in your mind that your audience is impacted and propelled to take action immediately! wee bit more detail about why standing is so incredibly important.
Make me a Master online presenter
You should watch the video I did on this if you enjoyed this read. Why? Because I'm standing in it. So you'll see first-hand how effective it can be and also it might coax some laughs and I go into a wee bit more detail about why standing is so incredibly important.
Do This One Thing To Make Better Decisions
How to Memorise a Ted Talk Like a Professional Speaker
What to do when clients are always asking for discounts.
Join our newsletter.
Get tips for presenting straight to your inbox!
Privacy Overview
Unsupported browser
This site was designed for modern browsers and tested with Internet Explorer version 10 and later.
It may not look or work correctly on your browser.
12 Top PowerPoint Hacks to Make Quick Presentation Designs in 2022
Spend too much time working in PowerPoint? You need PowerPoint presentation hacks that save time and give you great results. We've put together 12 of the best techniques for hacking PowerPoint like a pro.
Here's the goal: work fast and deliver great-looking presentations. With our PowerPoint design hacks, you'll definitely do both. These are the most efficient way to create your next presentation. Let's dive in!
12 Top PowerPoint Presentation Hacks
PowerPoint design hacks serve two purposes. They save you time, and they help you serve up impressive designs to wow your audience. What's more, you don't need to be a design expert to use the 12 PowerPoint design hacks we'll cover. Here's our list:
1. Use the Guides
PowerPoint's guide features are great PowerPoint hacks you can use right away. These help you keep objects in perfect alignment. Imagine that you're dragging an image onto a slide.
You've already placed some other content on the slide. For example, you've added a chart and a text box. Your goal with the image is to align it with these other objects so that their edges line up.
Dragging objects in PowerPoint is easy - you simply click and pull on any piece of content. As you move it around the slide, you'll see red dotted lines start to appear. These are guides, which show alignment and distance. They look at your selected object, telling you how it fits alongside the other slide content. 
Guides in PPT are dynamic. They adjust as you move. This makes them the perfect way to craft a symmetrical, visually pleasing slide fast. 
2. Scale Objects Precisely With the Size Menu
Hacking PowerPoint really involves making your slide designs work their best for you. They boost productivity by making changes easy and uniform.
Consider this situation: you have three objects on the same slide and you want them to be the same size. At the moment, each of the three is different.
You could adjust the size of each object in turn, but that wastes time. Why not change all three at once? To begin, click on the first object. Then, hold down Shift on your keyboard and click the other two. You now have all three selected.
Since these are images, you'll see the Picture Format tab on PowerPoint's ribbon. (If you're using different objects, it may be labeled Shape Format or Graphics Format ).
Clicking Picture Format , you'll see the Size group on the right side. Here, there are boxes for Height and Width . You can type in custom values, which represent the exact size of the selected objects.
When you're finished, hit Enter , and the objects will all resize to match.
3. Always Use Premium Templates
PowerPoint presentation hacks let you work smarter, not harder. So why spend time building slide layouts from scratch, when you can leave it to the experts? This is the advantage of premium templates, which you should be using today. Premium templates are built by creative experts that have you in mind. 
These templates have robust features and unmatched flexibility. Rather than building slide designs from scratch, you can just fill in your own content.
The best source for premium PowerPoint templates is Envato Elements. With ga-analytics#sendElementsClickEvent">thousands of designs to choose from , you're sure to find the perfect one for you. Elements is an all-you-can-download membership service. For a flat monthly rate, you can use the full library of templates!
Plus, Elements includes stock photos, fonts, and much more. All these assets are the perfect companions for your next slide deck.
4. Split Objects Evenly With the Distribute Option
Often, you'll find yourself working with several objects on a single slide. These include pictures, charts, graphics, and more.
For a stylish slide layout, it's helpful to split objects equally distant from one another. This is possible on either a horizontal or vertical axis. Fortunately, there are PowerPoint design hacks to do exactly that. 
To distribute objects evenly, begin by selecting them. Again, this is done by holding down the Shift key and clicking on multiple objects. And once again, return to the Format menu on PPT's ribbon. 
Distribute options in PPT live on the Align dropdown menu. It's on the right side, in the Arrange group. Click on the Align menu arrow, and you'll see a list of options appear.
The Distribute Horizontally and Distribute Vertically options are near the bottom. Clicking one will snap objects around, so that their relative distance is equally split. It's a fast and easy way to build neater slide layouts that are easy to read. 
5. Streamline Bulk Edits With Master Slides
Suppose that you're building a slide deck, and you want to place the same image on every slide. But your PPT deck has dozens of slides in it! 
Placing objects on each slide is a slow, manual process. Fortunately, it's not necessary if you know the master slide PowerPoint design hacks. Master slides, in essence, control bulk edits in your presentation.
To work with them, begin by going to the View tab and choosing Slide Master . You'll see a sidebar on the left, with one or more numbered slides. These numbered slides are the master slide layouts. The indented slides represent layouts in your deck controlled by the master slide. Any change that you make to a master slide will automatically apply to all slides below it.
In this example, you can insert an image and place it in one corner. It'll be placed on each slide controlled by the master. This is the beauty of PPT's Slide Master. It enables bulk editing in a flash. Make a change just once, and it applies universally.
6. Shape Photos Into Stylish Shapes
PowerPoint presentation hacks help you work with images in new and creative ways. Images, of course, are works of art. But they can themselves be styled into different shapes! It's a fun way to make unique slide layouts.
To shape a photo in PowerPoint, select an image and go to the Picture Format tab on the ribbon. Then, click on the Crop drop-down arrow, found in the Size group. From the list of options, hover over Crop to Shape. 
When you do, you'll see an array of shape choices, grouped into categories. There are basic geometric shapes, arrows, equation symbols, and many more. Click on any one of them, and the selected photo is trimmed to fit inside the shape.
7. Format Backgrounds for Sleek Backdrops
Every slide has a background. Often, this is simply empty white space with content on top. But with a few clicks, you can transform this vacant area into a stunning design element of its own.
To begin, find the Design tab on PowerPoint's ribbon, and click on it. You'll see many options appear on the menu bar. The one you need is in the Customize group on the right, and it's labeled Format Background . Choose this one.
The Format Background sidebar appears on the right side of your slide. There are several fill choices that you can use:
Solid Fill lets you add a colorful background
Gradient Fill lends a 3D effect
Pattern Fill adds waves or stripes
Picture or Texture Fill is even more powerful. Using it, you can insert an image to form your slide background.
By default, using Format Background changes only the slide that you've selected and in view. But another of our PowerPoint design hacks lets you add your new background to every slide.
To do this, click Apply to All at the bottom of the Format Background sidebar. Your new design applies to every slide in the deck!
8. Stage Content in Sequence With the Animation Pane
Animations are PowerPoint presentation hacks that help control the pace and flow of your slides. And they look great, too! When you've got many animations on one slide, they can seem tough to control. Luckily, the Animation Pane is there to help.
Think of PowerPoint's Animation Pane as the control center for animations. You can access it by going to the Animations ribbon tab, then click on Animation Pane . The pane appears as a sidebar on the right side of your screen.
Animations on your slide will be listed in order by numbers. These numbers also appear on the slide, so you won't have to guess what object an animation is tied to.
The Animation Pane gives you full creative control of animations. You can drag them around the list to change the sequence.
Or you can right-click on an animation to control when and how it starts. And up in the Timing section, you can adjust speed features like Duration and Delay.
By using the Animation Pane , you unlock a full set of PowerPoint presentation hacks. These let you control animations that impress your audience and keep you on track. 
9. Use Add-ins to Gain Extra Features
PowerPoint hacks aren't limited to the app's built-in features. When you think about hacking PowerPoint, you should remember to check out add-ins. Add-ins are extra features that you can add to your PowerPoint installation.
To start working with PowerPoint add-ins, be sure that you're on the Insert tab. This, like the other tabs we've used, is found on PPT's ribbon. Near the middle, you'll see the Add-ins group. 
To get an add-in, click on Get Add-ins. PowerPoint will launch the Office Add-ins menu, from which you can browse a huge number of options. Many of these help with custom charting and style elements that you can't otherwise edit.
When you have an add-in selected, choose Install. Once it's loaded, you can access your add-in and begin working with it. Return to the Insert tab and click on the My Add-ins dropdown. Your installed add-ins are listed, and you can choose one to launch. 
10. Find Inspiration With Design Ideas
PowerPoint design hacks help you build stunning slide layouts quickly. That's especially true when you're working with premium templates!
But sometimes, you may struggle to find a perfect slide layout for the content you're sharing. Of course, you can move objects around the slide to make it look different. Wouldn't it be useful to get a bit of help?
Yes, and PowerPoint makes it easy! When you're working on a slide, and need some inspiration, go to the Design tab. Over on the right side, you can see a button called Design Ideas.
Click this, and a sidebar menu will launch. PowerPoint will analyze the contents of your slide, and come up with new creative layouts. These are previewed in the thumbnail images. If you see one that you like, click on it.
PowerPoint will apply the design. All of the content scaling and moving will be handled for you. It's a single-click way to craft inspired layouts when you hit a style impasse! 
11. Craft Data Visuals With the Excel Charting Feature
PowerPoint design hacks extend to your data, too! For example, you can add beautiful custom charts to your PPT slides. These help you share data in style.
But sometimes, you may be working with a large volume of data. Perhaps you've got it in a spreadsheet or listed in a database. A chart is your best option for sharing.
To add a chart, go to Insert > Charts . Chart designs in multiple categories appear on the menu. Choose one to add, then click OK .
Now, you'll witness the power of Excel-based charting in PowerPoint. This is a top choice when you're hacking PowerPoint because it gives you the tools you need to share data.
An Excel spreadsheet will open, right inside of PPT! In it, you can type (or import) raw data to chart. 
You can change the values, along with headers and titles. Truly, it's a fantastic way to bring your data to life. Instead of working on the chart itself, you're filling data into a spreadsheet. As you work, the PPT chart will update in real-time.
12. Learn Keyboard Shortcuts
Last but not least come PowerPoint presentation hacks that you can use again and again. These are keyboard shortcuts, and they work with any PPT slide deck. Keyboard shortcuts help you perform specific actions in PowerPoint, without the need to open any menus. 
By learning keyboard shortcuts, you can save time on tasks you perform the most. They take only a second, and they can often complete multi-step tasks in one move. Here are a few favorite PowerPoint shortcuts that you can start using right away:
For a complete overview of the most useful PowerPoint keyboard shortcuts, check out our full tutorial:
The Best Source for Designs With Built-In PowerPoint Hacks (With Unlimited Use)
Envato Elements is the best place for ga-analytics#sendElementsClickEvent">PowerPoint design hacks built into top-notch templates. For a flat-rate fee, you get unlimited downloads of the top PowerPoint themes, photos, fonts, and so much more.
It's impossible to match Elements' value. As you saw in an earlier tip, templates give you methods for hacking PowerPoint presentations in no time. That flat rate gives you more assets than you can imagine. Unlimited PowerPoint templates means unlimited possibilities for designs.
ga-analytics#sendElementsClickEvent">Explore PowerPoint Designs Now
On Envato Elements, you unlock unlimited access to everything you need. Custom fonts, illustrations, and so much more power up your PowerPoint. These PowerPoint presentation hacks take you to the next level.
Now You Know the Best PowerPoint Design Hacks
Who doesn't love a time-saving trick? Don't forget that the best way to use ga-analytics#sendElementsClickEvent">PowerPoint hacks is to tap into the unlimited library on Envato Elements. This and the 11 other tips in this template help you design the best presentation in less time.
I'm sure you want to put these PowerPoint presentation hacks into action. Pick a few from this tutorial and start using them with that presentation you're working on. I'll bet you love the finished PowerPoint presentation.
3 Essential Tips for Online Presentations
Share this Article
Many students new to online learning are giving virtual presentations for the first time.
Options for online presentations include recording a video and screencasting.
Always be professional — clean your background and use a good-quality camera.
You should also practice giving your speech multiple times online.
If you're new to online learning, you might still be figuring out how to upload papers and projects, take exams, participate in science labs , and work on group assignments , all through your computer. You might also be required to give presentations in your online classes .
Online presentations can be challenging because you need to master both the material and the technology needed to give them. Whether you're preparing to submit a class assignment or defend a graduate thesis or dissertation online, there are three important steps you can take to ensure success.
BestColleges.com is an advertising-supported site. Featured or trusted partner programs and all school search, finder, or match results are for schools that compensate us. This compensation does not influence our school rankings, resource guides, or other editorially-independent information published on this site.
Ready to Start Your Journey?
1. understand the expectations and requirements.
Every online class and assignment will be different. In some courses, you may be given a list of options for completing and submitting presentations. Will you present live to your online class or submit a recording? Should your presentation be a specific length or in a certain format?
Always check the class syllabus if you aren't sure about the expectations for a virtual presentation assignment.
Always check the class syllabus if you aren't sure about the expectations for a virtual presentation assignment. And ask your professor any questions you might have before digging in.
Here are some examples of the different approaches to presenting virtually. Depending on your class, you may be able to combine several of these approaches to share your work.
You can record your presentation using your computer's webcam, your smartphone, or another camera-equipped mobile device. Video can be helpful if your project includes visiting a specific location or interviewing someone.
Once you've recorded your virtual presentation, you can upload the file to a sharing platform such as Dropbox or YouTube , or use a video application like Padlet or Panopto . Check with your professor to find out which applications may be built into your course or otherwise available from your school.
Narrated Slideshow
Your presentation may include slides you've created to share your work through things like text, images, charts, and/or video. Microsoft PowerPoint , Keynote , and Google Slides are all popular online presentation tools. Each program includes options for embedding videos and recording your own narration.
Look online for guides that offer step-by-step instructions on how to add audio or narration . A narrated slideshow can be helpful when you want to combine your voice with on-screen images, graphics, and text.
Another way to capture your voice and presentation materials together is screencasting. You might have already experienced screen sharing in a web conferencing platform, like Zoom . Many online instructors use these online presentation tools to allow you to hear them while also viewing their computer screens.
Screencasts are particularly useful when you need to demonstrate how to do something. Tools such as Screencast-O-Matic , Screencast , and Screencastify offer additional options.
2. Get Organized
Winging an online presentation is bound to result in additional stress and roadblocks you didn't anticipate. This is why preparation is a must. You should get started as soon as possible on your presentation by selecting the right tools and setting up your workspace.
Online Presentation Tools
PowerPoint and Google Slides may be two of the most popular tools for creating presentations, but there are many , many others. Feeling creative? Want to break away from the ordinary? Explore some of the options available in applications like Powtoon , Prezi , Adobe Spark , Vyond , and Canva to create interactions, animations, and more.
Many of these applications have free versions for educational use or free trials. Before signing up for an account, figure out what you already have access to through your school by checking with your instructor. Some tools may offer free or low-cost accounts for students.
For more ideas and recommended presentation tools, the University of Oklahoma's College of Arts and Sciences provides a virtual student orientation for online classes that includes a handy how-to guide for video presentations .
Equipment and Location
If you're going to appear in your presentation, whether it's live or recorded, pay attention to the space you'll be using, and consider adding some tools and equipment to that space. This can be especially helpful if you'll be giving lots of presentations for your classes. These tools can also improve your experience with live class meetings through web conferencing platforms like Zoom.
Natural lighting is usually best. If you can, position yourself and your computer so that the light from a window is facing you. Having a bright window behind you facing your back can make you appear as a dark silhouette on screen. If you don't have great natural light in your workspace, make use of the lamps in your room.
Check Circle Set up lamps you already have and try positioning them at different angles to see what looks best on screen.
Check Circle Use a ring light . These special lights typically use a clip to attach to the edge of your laptop, smartphone, or tablet. Something basic and inexpensive should suffice.
Check Circle Consider the time of day of your live presentation or recording. You might need to shift your chair or lighting to offset any shadows.
Most newer laptops and tablets have built-in cameras that do a good job of capturing video. If your computer doesn't have a camera, look into your school's library or bookstore for affordable options you can borrow or buy.
Check Circle Check your camera angle. It's recommended that you have your camera at or a little above eye level. You may need to stack some books under your computer or tilt your screen to achieve this effect.
Check Circle Clear your background. What is the camera picking up in your workspace? Consider your class presentations as professional meetings and remove any items that might be inappropriate in this setting. Remember that cluttered backgrounds can be distracting.
Check Circle Look at the camera, not the screen. You can still use your notes, but practice looking ahead to simulate direct eye contact with your audience during your presentation.
You're almost ready! Before you go live or start your recording, take a little extra time to adjust your setting and prepare for a successful presentation.
Check Circle Alert family and roommates that you're getting ready to give your online presentation, and usher any pets out of the room. Try to use a room with a door you can close.
Check Circle Put on headphones. They can help filter out background noise and prevent audio feedback . Some headphones also have a built-in microphone, which can provide better audio than your computer's internal microphone.
Check Circle Turn off on-screen notifications for things like email and Slack before you begin your presentation. This allows you to avoid distracting background noises and flashing images.
3. Practice, Practice, Practice
Whether you're presenting live or through a recording, appearing on screen or using slides, it's a good idea to conduct several practice sessions in advance.
Nitasha Mathayas, Ph.D., describes her firsthand experience defending her dissertation over Zoom . Her advice includes recording your practice sessions for review and critique. The more familiar you are with your material and the technology you'll be using, the more comfortable you will be when it's time to present.
"Try giving the talk a few times to make sure you test everything out. I practiced my talk on Zoom three times with my colleagues and their feedback helped me adjust my pacing and presentation.". Source: — Nitasha Mathayas, Ph.D., University of Illinois at Urbana-Champaign
It might even be worth practicing in front of an audience. Check with your school and program for possible support. The University of Maryland's Graduate School Writing Center , for instance, offers scheduled practice sessions. You can also enlist a few friends and family members to provide encouragement during a dress rehearsal.
How to Give a Successful Online Presentation
Preparation is the key to a successful virtual presentation. Public speaking and technology skills take time to develop, and each presentation you give is an opportunity to improve those skills.
The time and effort you put into your online class presentations will pay off not only now in terms of your grades, but also in the future when it comes to virtual job interviews and the predicted rise in remote working environments .
Feature Image: fizkes / iStock / Getty Images Plus
Explore More College Resources
10 tips for effective online teaching.
6 Essential Tips for Students Taking Online Courses This Fall
How to Prepare for a Presentation in College
Compare your school options.
View the most relevant schools for your interests and compare them by tuition, programs, acceptance rate, and other factors important to finding your college home.
Advanced PowerPoint Presentation Tips and Hacks
Many have a love-hate relationship with Microsoft's PowerPoint. While super flexible, the tool can also be manual, tedious, and all-consuming, especially for the uninitiated. Authored by a former management consultant and finance expert, this article will help every user—from the beginner to the advanced operator—smooth out some of their points of friction and become an expert-level user of the application.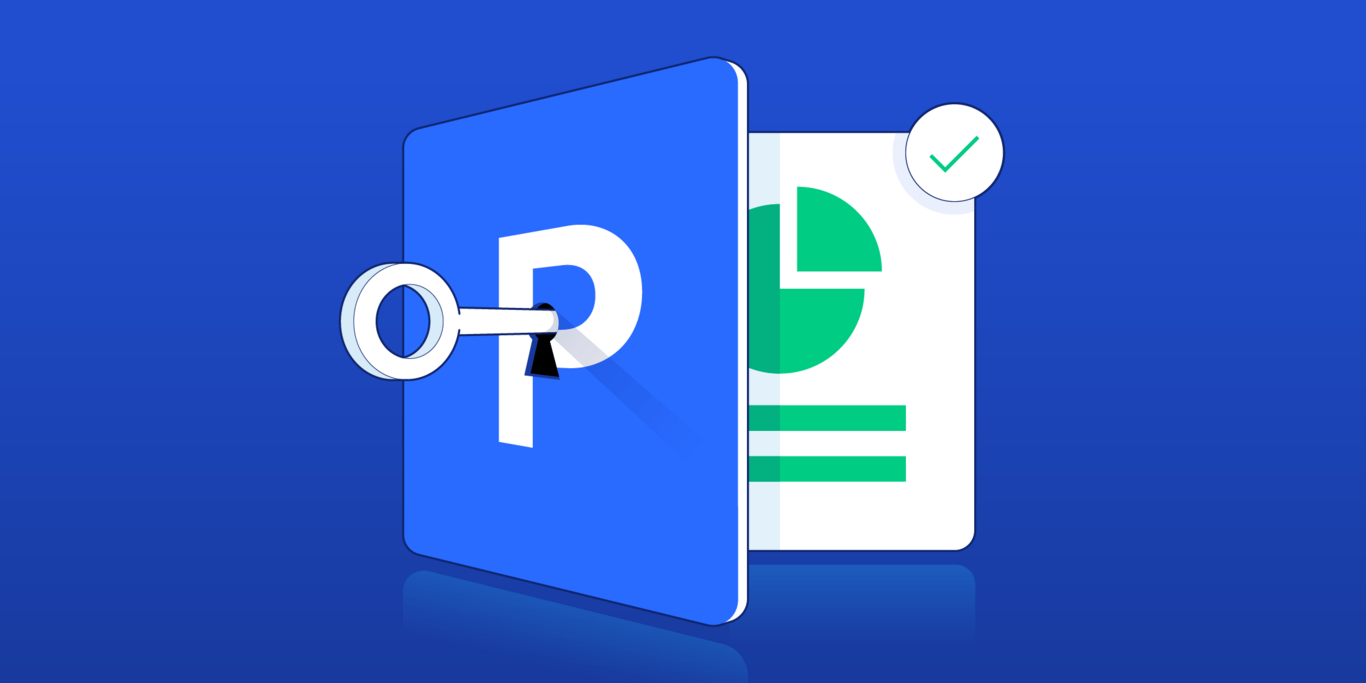 By Melissa Lin
Melissa has worked in ECM, tech startups, and management consulting, advising Fortune 500 companies across multiple sectors.
Key Highlights
Keep Your Presentations Simple: Minimize cluttered, distracting slide-decks that are overly saturated with content; they will lose or confuse your audience more often than not.
Seek to Communicate One Takeaway per Slide: Streamline your message and its supporting content to one key takeaway per slide. Much more tends to reduce engagement, comprehension, and retention by your audience (think "diminishing economies of content").
Leverage Illustrations in Place of Text: Prose-heavy presentations tend to induce content fatigue, which again induces a loss of engagement on the part of your audience. Relevant, high-quality images have proven themselves useful in maintaining engagement, especially for longer presentations.
Understand That Formatting Is King: Clean, simple and consistent formatting, complete with discernible themes, colors, fonts, shapes and sizes perform wonders where creating a polished, professional, and finished product is concerned.
Customize Your Quick Access Toolbar: The Quick Access Toolbar (QAT) is a customizable toolbar that sits above the PowerPoint ribbon, and where one can add frequently-used commands. Its effective use eases friction for power users and saves hours in the long run.
Use PowerPoint Shortcuts in Place of Your Mouse: Understand the functions that you use most frequently, memorize their keyboard shortcuts, and cut down hours of manual process from your PowerPoint experience.
Create Your Own Go-to Templates: Using the "Slide Master" view in PowerPoint, you can create personal, pre-formatted, and pre-fabricated templates, complete with font choices, font sizes, color schemes, and more, that will minimize your formatting load in the "polishing" phase of your presentation.
Work alongside you as a thought-partner to design, create, and deliver a polished and professional PowerPoint presentation/pitch ahead of your meeting.
Draft and clean up the content (literary) that will be featured in your slide deck, including your personal speaking points and audience takeaways.
Create the financials, models, infographics, and outputs that that will be featured in your slide deck.
Assist you with dry-runs, rehearsals, and other preparation assistance ahead of the presentation date, with expert feedback and tips regarding performance.
Love It or Hate It…
Love it or hate it, PowerPoint is ubiquitous when it comes to formal presentations. Perhaps you are pitching a new proposal. Or, perhaps you've spent weeks number-crunching or conducting intensive research and it's time to communicate your findings to the relevant stakeholders. Whatever your purpose, PowerPoint is arguably one of the most important components to your success.
When I was a management consultant I lived in Microsoft Excel and PowerPoint, toggling between the two programs every day. I loved that PowerPoint's flexibility allowed me to illuminate and transform data into a story—a story of financials, an industry's growth trajectory, or recommendations for restructuring a business process. However, especially as I was just starting out, this flexibility often proved to be a double-edged sword. It was frustrating how tedious slide design could be, and how long it took to aesthetically perfect a slide. I often found myself making a decision between spending copious amounts of time on PowerPoint slides, or creating a basic, minimalist deck that risked sacrificing the effectiveness of the data and the message. It wasn't until I mastered PowerPoint tips, that I no longer experienced this dilemma.
This article showcases a selection of advanced PowerPoint presentation tips and tricks, which will enable you to become quicker at using the tool. It will hopefully also prevent you from sacrificing effective messaging in an effort to save time. While many PowerPoint articles provide qualitative advice around effectively delivering a message, this piece focuses on the technical components of PowerPoint and presentation design. It utilizes functionalities and commands in Microsoft Office PowerPoint 2016 and 365 for PC. Let's get started.
The Basics of Creating Effective PowerPoint Presentations
Though this article is designed more for the advanced PowerPoint user, it may be useful to kick off with a refresher of some basics do's and don'ts for creating effective PowerPoint presentations. Subsequently, we may then delve into some of the nitty-gritty of PowerPoint's more advanced features. Through my career, the following four rules have long served me well:
Rule 1 - Keep Your Deck as Simple as Possible: Likely the most important PowerPoint rule, "less is always more" with great presentations. Avoid clutter; minimize flashy, complex slides with distracting clipart in motion; and always focus on delivering a clear and succinct message.
Rule 2 - Keep Each Slide to Just One Key Takeaway: Resist the temptation to throw the kitchen sink at your audience, in general, but especially on a per-slide-basis. You will hold your audience's attention far more easily and leave them with more tangible, digestible takeaways simply by limiting the scope of your content to just one key point per slide.
Rule 3 - Use Simple, High-Quality Graphics Often and in Place of Words: As an addendum to Rule 1, too many words on a page tends to be both tedious and a bore for your audience, often resulting in a loss of focus, or "content fatigue," during your presentation. GIFs, graphs, charts, and other informative and relevant illustrations tend to be great ways to break up tedium and add dimension to your flow.
Rule 4 - Clean and Simple Formatting Will Take You Far: Clean bullet points, consistent color themes, soft font styles, and legible font sizes all go the distance in leaving a great, professional impression on your audience as you present a polished finished product. Calibri (font), in metallic grey (primary color), punctuated by sky-blues (secondary color) have worked wonders for me over my career. Feel free to adopt them.
Customizing the Quick Access Toolbar
The first step to becoming a PowerPoint expert is building your Quick Access Toolbar. It's a customizable toolbar sitting above the ribbon, where you can add your favorite and most frequently-used commands. Invest five minutes to set it up, and you won't regret it—it'll pay out in dividends each time you use PowerPoint thereafter. Here's a quick lay of the land before we delve into the logistics: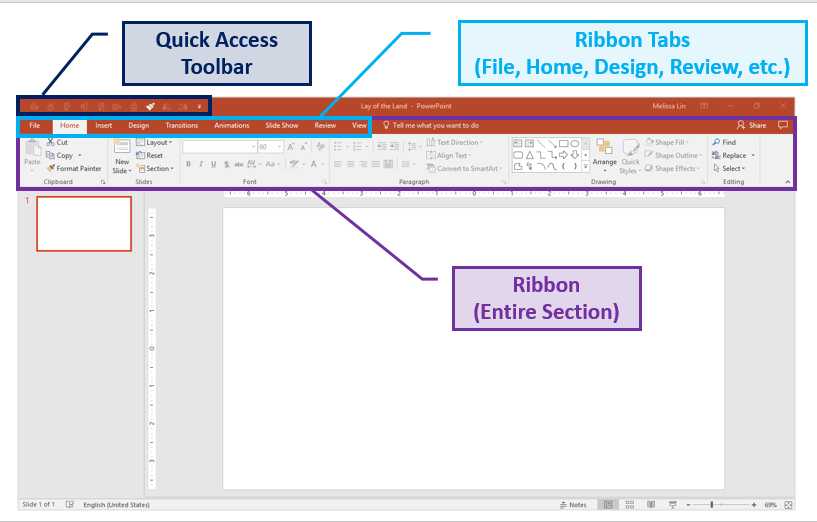 To customize your toolbar's functionality and ordering according to your preference, simply click the white downwards-facing arrow above your ribbon. Then click "More Commands" → Choose Commands from "All Commands" → Select and add your favorite commands. If you want to remove any commands, simply select the command and hit "Remove."
My "must-haves" for the ultimate quick access toolbar (QAT):
Align: The alignment tool is hands-down my favorite tool in PowerPoint. Bypass the futile, manual effort and instead highlight the shapes you want to align, and choose which direction to align them. You can align objects to the middle, right, left, top, and bottom of each other. Keep in mind that the positions of the objects are all relative to each other.
If you want to use this tool outside of your QAT: Highlight your desired objects → Format tab in the ribbon → Click Align → Select your preferred alignment direction → The objects will be aligned.
Distribute: If you have multiple objects or shapes that you want to make equidistant from each other, this tool will be your new best friend. Before distributing objects, it's best to first align them. Then, to distribute, simply highlight the objects you want to distribute, and select "distribute horizontally" or "distribute vertically."
If you want to use this tool outside of your QAT: Highlight your desired objects → Format tab in the ribbon → Click Align → Select Distribute Horizontally or Distribute Vertically → The objects will be distributed.
Format painter: Allows you to copy the formatting from one object and apply it to another one. It is essentially copying and pasting , but for formatting and not content.
One click on format painter: Applies the formatting from the original object to the next object you select/click on.
Two clicks on format painter: Locks in the format painter. After double-clicking, any object you select will convert to the formatting of the first object. To unlock format painter, click on any white-space on the slide (not an object).
If you want to use this tool outside of your QAT: Select the object you want to mimic → Click Format Painter once or twice in the Home tab in the ribbon → Click on the object you want to change → The formatting changes will be applied .
Rotate: As the name implies, this feature enables you to rotate objects, in increments of 90 or 180 degrees. You can rotate a text box, shape, WordArt, or picture. This includes rotations to the right 90 degrees, to the left 90 degrees, vertically, and horizontally.
If you want to use this tool outside of your QAT: Highlight your desired object(s) → Format tab in the ribbon → Click Rotate → Select your preferred rotation option → The objects will be rotated.
Life-changing PowerPoint Keyboard Shortcuts
You might think I'm exaggerating, but once you realize you don't have to manually perform these actions, you won't look back. Generally, utilizing PowerPoint does not require memorizing as many hot keys as Excel does , but there are a few that you should be aware of.
Easily change the order and indent-level of bulleted text in text boxes:
Change the order of bulleted text in text boxes: ALT + SHIFT + Up/Down Arrow Key
Change the indent-level of bulleted text in text boxes: ALT + SHIFT + Right/Left Arrow Key
Resize an object while keeping them regular and in proportion:
Hold SHIFT while you're resizing an object with your pointer/mouse
Micro-nudges (small nudges for your objects):
Select the object and hold CTRL + Up/Down/Right/Left Arrow Key to move it
Duplicate your shape or object without copy & paste:
CTRL + Drag the shape with your pointer/mouse
Ensure that your lines are actually straight:
For vertical lines: Insert the shape → Right click → Format Shape → Size & Properties → Set "Height" to "0" → Perfectly straight line
For horizontal lines: Insert the shape → Right click → Format Shape → Size & Properties → Set "Width" to "0" → Perfectly straight line
Transform a number into a footnote superscript:
Type in the number of the footnote (e.g., 1, 2, 3) → Highlight the number → Hold CTRL + SHIFT + the equal sign (=) → Your number will now be a footnote superscript
Adjust the case of your text by toggling between text cases (lowercase, title case and all caps):
Highlight the desired words and use the SHIFT + F3 shortcut. Each time you hit F3, the highlighted text will change to all lowercase, all caps, or title style where only the first letter of a word is capitalized.
PowerPoint Design Tips for Common, Frustrating Situations
If you've worked in PowerPoint consistently, you've likely encountered the following conundrums. Instead of spending an unnecessary 15-30 minutes Googling the issue for a workaround, here's how to navigate the situation every time:
How to convert text to SmartArt
Example Situation: I've got a list of boring bullets and I need inspiration to make them more polished.
Solution: Leverage the "Convert to SmartArt" tool.
Select the text box with the bullets → Under "Home" in the ribbon, Select "Convert to SmartArt" → Hover over different SmartArt options to see your bullets transformed → Select whichever SmartArt strikes your fancy, and continue to edit from there
How to Resize Multiple Objects/Shapes at Once
Example Situation: I used multiple shapes/images in the slide and I want to change their collective size without messing up the proportions.
First, group all the objects together. To group, highlight all objects and either right click → Group, or highlight and hit ALT + G.
Then, adjust the size with your mouse while holding SHIFT to keep the proportion. This will help you resize and fit multiple objects without distorting the original proportions and shapes.
How to Identify and Match Exact Colors
Example Situation: You need to utilize a specific, custom color but you can't seem to find it in the color palette.
Solution: The eyedropper tool quickly identifies the exact color you are looking to match, and applies it to the text or object you are trying to change. While format painter can be helpful for applying the exact same formatting (size, coloring, etc.) from one object to another, sometimes you might only be looking to apply the same color. In these cases, the eyedropper tool is very helpful.
A common use case for this tool is for pitch decks. If you are looking to match the theme of the deck to the potential client/partner's logo, the eyedropper tool can prove invaluable.
Select the text box you want to change → Click on the coloring format → Select the eyedropper tool → Using the eyedropper tool, hover over the color you want to mimic → When the color's identification appears, click the color you want
How to Leverage Arrows with Elbow Connectors
Example Situation: I'm trying to draw arrows from one shape to another, but the arrows are crooked and look unprofessional.
Solution: Use the arrows with an elbow connector (90 degree angles). They automatically snap to the center of an object, and can be formatted in different colors and sizes. These are especially helpful when building organizational charts.
Go to the Insert ribbon → Insert a shape → Under the "Lines" category, select the arrows with elbow connectors → Once selected, use the arrow to connect the center of one shape to the center of another shape → Repeat until completion
How to Fit Text into a Shape
Example Situation: I'm typing a text label into a shape, but the text doesn't fit and breaks the word into two lines.
Solution: There are two ways to go about it:
Option 1: Right click the shape → "format the shape" → Change the text margins to "0" from the left, and "0" from the right. Nine times out of ten, this will solve your issue.
Option 2: Forget about dealing with the original shape. Instead, insert a text box over the original shape (text box should use a transparent background) and type directly into the text box. The text will show up over the shape, but nobody will know it was a manual workaround.
How to Remove the Background of a Picture
Example Situation: I used an image from the web in a slide and I want to change the background image color but can't figure out how to do it.
Solution: This technique is most effective when used on images with high contrast.
First, you must remove the original background color of the image. Click on the image you want to change → Select the "Format" tab in the ribbon → Click "Remove Background" → Fix any portions that were not perfectly removed → Click outside the image when you're ready
Next, you will want to add in the new background color of the image. As you can see, the perfect execution of this does require a steady hand (that I clearly do not quite have). Still, it's a helpful trick to have in your back pocket.
How to Convert a Table to Text Boxes
Example Situation: You want to convert a datatable into different formatting on another slide, but you don't want to manually type the numbers in and risk a mistake.
Solution: Break your table into multiple text boxes and objects, which saves you the trouble of retyping the data and will be easier to manipulate
Copy the entire table → Paste special (paste as picture enhanced metafile) → Ungroup it → Answer "yes" to the dialog box → Ungroup it again → Answer "yes" again.
Voila, now your table has been broken into text boxes and shapes. You can now copy and paste the data you need into another slide and re-format as you like.
How to Make a Table's Rows or Columns the Same Size
Example Situation: You've created and filled a table with data, but the size of some rows or columns do not match the others. Your OCD starts to kick in but you can't figure out how to get them to match perfectly.
Solution: Use the "Distribute Rows" and "Distribute Columns" tools.
Select the entire data table → "Layout" tab in the Ribbon → Click "Distribute Rows" and "Distribute columns."
Other PowerPoint Features and Best Practices
Create custom deck templates using Slide Master, which can be found under the "View" tab in the ribbon. Slide Master allows you to quickly modify the slide design in your presentation. You can either customize the slide master, which will affect every slide in the presentation, or you can modify individual slide layouts, which will change any slides using those layouts.
Rely less on your eyesight when moving objects around with the Guides or Gridlines view. First, you should adjust your settings to utilize the "Snap-to-Grid" function. Here's how to do so: "View" tab → Click on the "Grid Settings" next to the word "Show" → Enable "Snap objects to grid. If you'd like to view the actual guides or gridlines, you can select these options under the "View" tab in the ribbon; they can easily be turned on and off. Please note that you can move guides around, while gridlines are set.
Link a chart from your Excel workbook to your PowerPoint presentation to enable dynamic updating of numbers.
When your chart is ready in Excel, copy the chart → Toggle to PowerPoint → In the "Home" tab in the ribbon, click "Paste" → Select "Paste Special" → Select "Paste Link" and "Microsoft Excel Chart Object" → Now when you update the numbers in Excel, the chart in PowerPoint will update dynamically. This feature works best when both programs are open in tandem.
If you close the Excel document and then update the figures in the table, remember to go back to your PowerPoint chart, right click the chart, and select "Update link" to ensure that the data refreshed.
On busy slides crowded with data, visually highlight your main takeaway at the bottom. A rectangular box (as shown below) is common.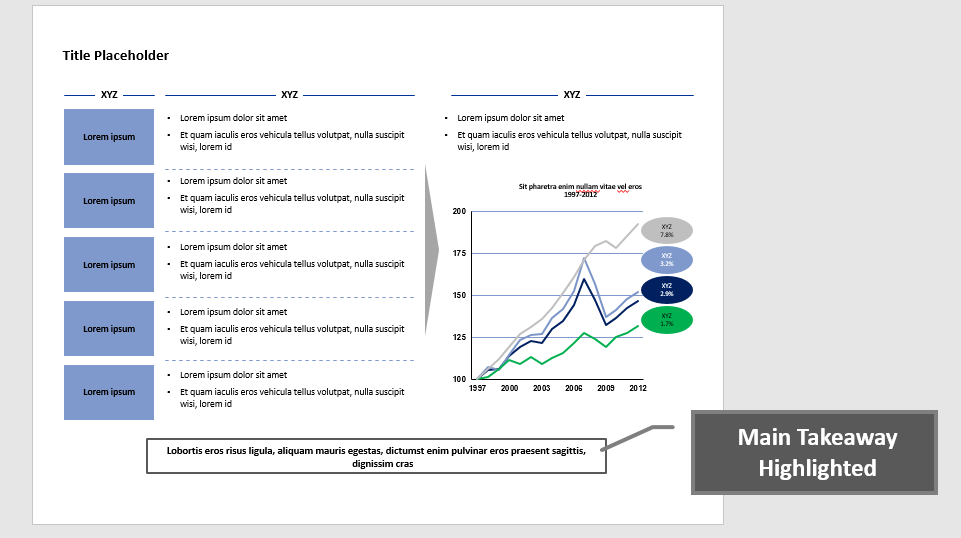 Remember to include keys with your graphs and charts to help orient your audience.
Slide Templates and Presentation Graphics for Common Concepts
Have you ever felt déjà vu when designing a new PowerPoint deck? It's probably because we often create new slides to convey similar concepts, even if the content is different—be it a process, progress, or an organizational chart. At the end of the day, it makes sense to reuse a slide structure even if the actual content refreshes. To communicate these common concepts, many of the largest consulting firms repeatedly utilize the following slide components:
Project Schedule: Gantt Chart
Organizational Structure: Organizational chart
Process: Arrows leading into one another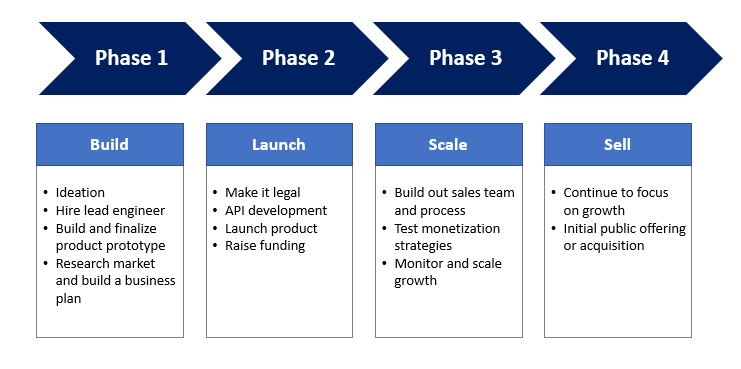 Indicating the degree to which a particular item meets a criterion: Harvey Balls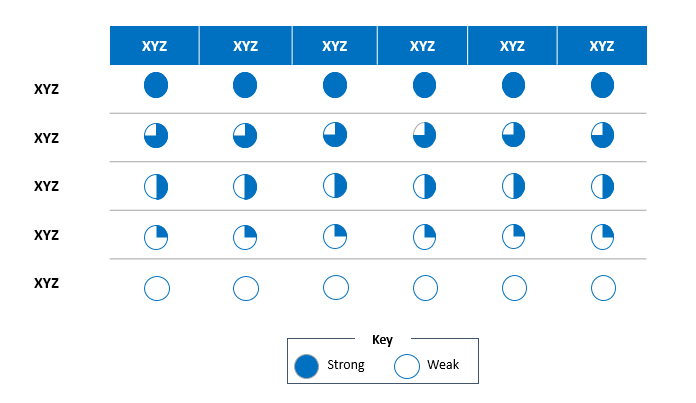 Final Thoughts
Thus, As I began, so shall I finish. PowerPoint presentations don't have to be painful. Like most personal and professional skills, practice, consistency, and attention will get you most of the way there. Once you become familiar with the application as a powerful productivity and storytelling tool, gain comfort with its nuances and logic/flow and, dare I say, begin to leverage this article as a how-to companion, you might actually find yourself beginning to enjoy building PowerPoint presentations as you transition toward mastering it.
In the interim, if you are interested in reviewing some top consulting presentations that put a lot of my content into practice, feel free to browse 30 McKinsey presentations and a mix of Mckinsey, Boston Consulting Group and The Parthenon Group decks .
With that, happy building!
Understanding the basics
How to customize a quick access toolbar in powerpoint..
1. Click the white downwards-facing arrow above your ribbon; 2. Click "More Commands"; 3. Choose Commands from "All Commands"; 4. Select and add your favorite commands; 5. If you want to remove any commands, simply select the command and hit "Remove."
What makes an effective PowerPoint presentation?
Adhere to the following: (1) Err toward simplicity, in message and illustration; (2) Limit the use of prose (bullets are more succinct); (3) Use high-quality illustrations in place of text; (4) Use video or audio; and (5) Be sure you have a clear objective, point, and/or use-case for the end output.
How to link an Excel chart to PowerPoint.
1. Copy your Excel chart; 2. In PowerPoint's "Home" tab, click "Paste"; 3. Select "Paste Special"; 4. Select "Paste Link" and "Microsoft Excel Chart Object" → The numbers are dynamic; 5. If you close Excel and then update the raw data, right click the PowerPoint chart, and select "Update link" to refresh the data.
World-class articles, delivered weekly.
Subscription implies consent to our privacy policy
Toptal Finance Experts
Blockchain Consultants
Business Management Consultants
Business Plan Consultants
Business Process Optimization Consultants
Certified Public Accountants (CPA)
Cost Transformation Consultants
Economic Development Consultants
Equity Research Analysts
Excel Experts
Financial Benchmarking Consultants
Financial Forecasting Experts
Financial Modeling Consultants
Financial Writers
Fintech Consultants
FP&A Managers
Fractional CFOs
Fundraising Consultants
FX Consultants
Growth Strategy Consultants
Integrated Business Planning Consultants
Interim CFOs
Investment Managers
Investment Thesis Consultants
Investor Relations Consultants
M&A Consultants
Market Sizing Experts
Pitch Deck Consultants
Private Equity Consultants
Procurement Consultants
Profitability Analysis Experts
Real Estate Experts
Restructuring Consultants
Risk Management Consultants
Small Business Consultants Experts
Supply Chain Management Consultants
Valuation Specialists
Venture Capital Consultants
Virtual CFOs
Xero Experts
View More Freelance Finance Experts
Join the Toptal ® community.
Communication , Featured
18 tips for killer presentations.
Jerry Seinfeld has a skit where he points out that studies show public speaking is a bigger fear than death. That means, he claims, that if you are going to a funeral you are better off in the casket than doing the eulogy. While there isn't a lot you can do to melt away your anxiety, a the best start is simply to make a better presentation.
Becoming a competent, rather than just confident, speaker requires a lot of practice. But here are a few things you can consider to start sharpening your presentation skills:
10-20-30 Rule – This is a slideshow rule offered by Guy Kawasaki. This rule states that a powerpoint slide should have no more than 10 slides, last no longer than 20 minutes and have no text less than 30 point font. He says it doesn't matter whether your idea will revolutionize the world, you need to spell out the important nuggets in a few minutes minutes, a couple slides and a several words a slide.
Be Entertaining – Speeches should be entertaining and informative. I'm not saying you should act like a dancing monkey when giving a serious presentation. But unlike an e-mail or article, people expect some appeal to their emotions. Simply reciting dry facts without any passion or humor will make people less likely to pay attention.
Slow Down – Nervous and inexperienced speakers tend to talk way to fast. Consciously slow your speech down and add pauses for emphasis.
Eye Contact – Match eye contact with everyone in the room. I've also heard from salespeople that you shouldn't focus all your attention on the decision maker since secretaries and assistants in the room may hold persuasive sway over their boss.
15 Word Summary – Can you summarize your idea in fifteen words? If not, rewrite it and try again. Speaking is an inefficient medium for communicating information, so know what the important fifteen words are so they can be repeated.
20-20 Rule – Another suggestion for slideshows. This one says that you should have twenty slides each lasting exactly twenty seconds. The 20-20 Rule forces you to be concise and to keep from boring people.
Don't Read – This one is a no brainer, but somehow Powerpoint makes people think they can get away with it. If you don't know your speech without cues, that doesn't just make you more distracting. It shows you don't really understand your message, a huge blow to any confidence the audience has in you.
Speeches are About Stories – If your presentation is going to be a longer one, explain your points through short stories, quips and anecdotes. Great speakers know how to use a story to create an emotional connection between ideas for the audience.
Project Your Voice – Nothing is worse than a speaker you can't hear. Even in the high-tech world of microphones and amplifiers, you need to be heard. Projecting your voice doesn't mean yelling, rather standing up straight and letting your voice resonate on the air in your lungs rather than in the throat to produce a clearer sound.
Don't Plan Gestures – Any gestures you use need to be an extension of your message and any emotions that message conveys. Planned gestures look false because they don't match your other involuntary body cues. You are better off keeping your hands to your side.
"That's a Good Question" – You can use statements like, "that's a really good question," or "I'm glad you asked me that," to buy yourself a few moments to organize your response. Will the other people in the audience know you are using these filler sentences to reorder your thoughts? Probably not. And even if they do, it still makes the presentation more smooth than um's and ah's littering your answer.
Breathe In Not Out – Feeling the urge to use presentation killers like 'um,' 'ah,' or 'you know'? Replace those with a pause taking a short breath in. The pause may seem a bit awkward, but the audience will barely notice it.
Come Early, Really Early – Don't fumble with powerpoint or hooking up a projector when people are waiting for you to speak. Come early, scope out the room, run through your slideshow and make sure there won't be any glitches. Preparation can do a lot to remove your speaking anxiety.
Get Practice – Join Toastmasters and practice your speaking skills regularly in front of an audience. Not only is it a fun time, but it will make you more competent and confident when you need to approach the podium.
Don't Apologize – Apologies are only useful if you've done something wrong. Don't use them to excuse incompetence or humble yourself in front of an audience. Don't apologize for your nervousness or a lack of preparation time. Most audience members can't detect your anxiety, so don't draw attention to it.
Do Apologize if You're Wrong – One caveat to the above rule is that you should apologize if you are late or shown to be incorrect. You want to seem confident, but don't be a jerk about it.
Put Yourself in the Audience – When writing a speech, see it from the audiences perspective. What might they not understand? What might seem boring? Use WIIFM (What's In It For Me) to guide you.
Have Fun – Sounds impossible? With a little practice you can inject your passion for a subject into your presentations. Enthusiasm is contagious.
What tips do you have for making killer presentations?
How to Work Remotely (Your Complete Guide)
How to Become a Productivity Ninja by Graham Allcott
How to Make Time Work For You — The Time Mastery Framework
The Impact of Procrastination on Productivity
The Forgotten Emotional Aspects of Productivity
How to Calm Your Mind For Hyperfocus by Chris Bailey
8 Misconceptions of Time That Make You Less Productive
Are You Spending Your Time on What Is Time-Worthy?
Distractions: Understanding the Biggest Productivity Killer
How to Deal With Work Stress in a Healthy Way
How to Leverage Time to Make More Time
How Sleep Meditation Can Calm Your Nighttime Anxiety
30 Meaningful Non-Toy Gifts for Kids This Christmas
The Power of Leverage in Leading the Life You Want
6 practical ways to boost your mental fitness.
Productivity
Lifehack Show , Productivity
Procrastination
Focus , Lifehack Show
Explore the Full Life Framework
How to Live a Full Life (Without Compromising on What Truly Matters)
Achieving Goals: The Ultimate Guide to Goal Achieving & Goal Setting in 2022
What Is Motivation And How To Get Motivated (Your Ultimate Guide)
How to Increase Mental Focus and Stay Sharp
How To Learn Faster And Smarter
How To Get Fit If You Have a Busy Schedule
How To Boost Energy And Peak Performance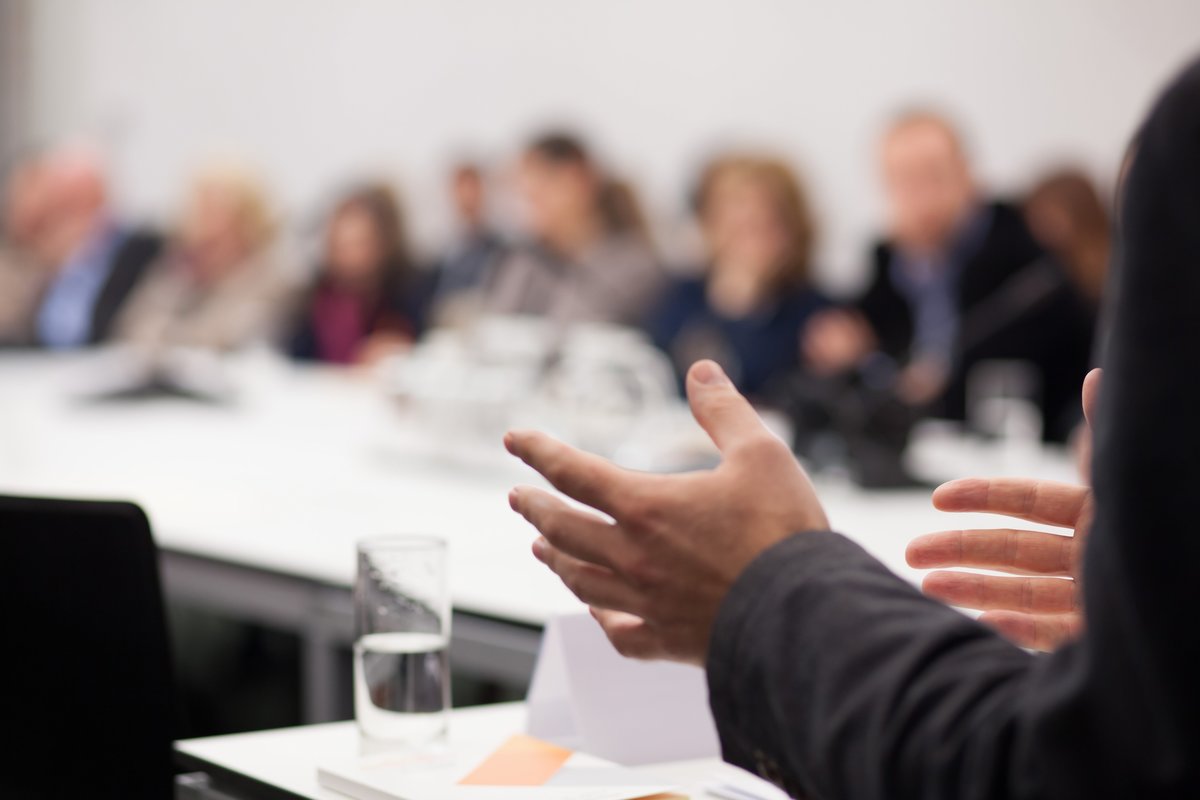 10 essential PowerPoint hacks
The B2B Brand Differentiator
Is your business brand more milquetoast or marketing genius? Bland or bold? Try our Differentiator to find out!
Our most popular articles
Knowing the hacks of any common program changes the way you work and increases the flexibility of what you can create. PowerPoint hacks are useful for any business person looking to make the best impression at a meeting.
Navigate the creative and editing process in PowerPoint and nail your next presentation with some of these hacks and tips you didn't realise were quite literally at your fingertips.
1. Keyboard shortcuts
Learn to use the keyboard shortcuts in PowerPoint. It'll save time and make you look like a presentation wizard. For example, The shift key performs many essential functions . As you manipulate images, hold the shift key to avoid skewing the images , to select multiple objects or to move items in a straight line across the slide.
2. Alignment
The audience will notice if your images are not aligned. Rather than guessing, select multiple objects, go under the formatting tab and find the align tool in the Arrange group.
You can also avoid switching between edit and preview. Hold down the Ctrl key and click the 'slide show view' to display a preview window.
4. File size
A PowerPoint file size can be too large to upload or email. Fix this by selecting an image, the formatting tab, and 'Compress Picture' in the Adjust group.
5. Create an invisible hyperlink
Insert a square and format it to 'no fill' and 'no line.' Select the shape and press Ctrl+K . Paste the link into the address space and click 'OK.' This is a great solution if you don't want any of the text to appear different from the rest of your message, but need to include a link.
6. Control the show
Start the show by pressing F5 and use N to advance. If your audience raises a question about the slide you just finished, use P to go back .
7. Open a hyperlink
Rather than taking your cursor for a stroll across the page in full view of the audience, tab to the link you want to open and push enter .
8. Jump to any slide
If you refer back to a point you already made, enter the slide number and hit enter . Familiarity with your presentation and a spare printout can come in handy.
9. Make a point
Bring the attention of the audience away from the slideshow and back to you. To make the screen black, press 'B' or the period key .
10. A flawless ending
Clicking past the end slide is an easy blunder . If you duplicate the last slide of your presentation and leave a blank one at the end , you have more time to stop. The audience won't see the show revert back to the program.
Many of us take the basic knowledge of PowerPoint for granted. Learning the shortcuts, hacks and extra functions will take your presentation skills to the next level .
CREATE.SHARE.EMAZE
Build amazing digital presentations automatically.
Wow your audience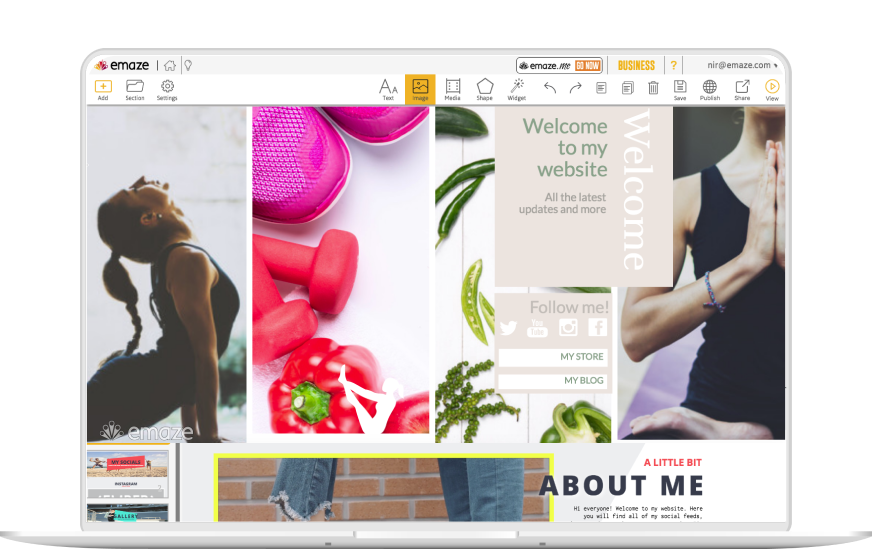 Join our community

CREATE ALL TYPES OF CONTENT
Professionally designed Presentations, Websites, E-cards, Blogs and Photo Albums. with professional designer templates -->
PRESENTATIONS
Photo albums, our clients:.

BRING CONTENT TO LIFE
Turn a flat presentation into a unique visual story with our stunning visual effects.
VIDEO TEMPLATES
3D TEMPLATES
PAN & ZOOM TEMPLATES
AUTOMATIC DESIGN
Emazify your PowerPoint and PDF to get a stunning presentation within minutes.
Save time and easily improve designs by converting an existing PowerPoint and PDF directly into Emaze!
EMAZIFY YOUR DIGITAL CONTENT
Our easy to use html5 editor.
The most powerful design tool you've got! Choose from hundreds of professionally designed templates that fit any type of messaging.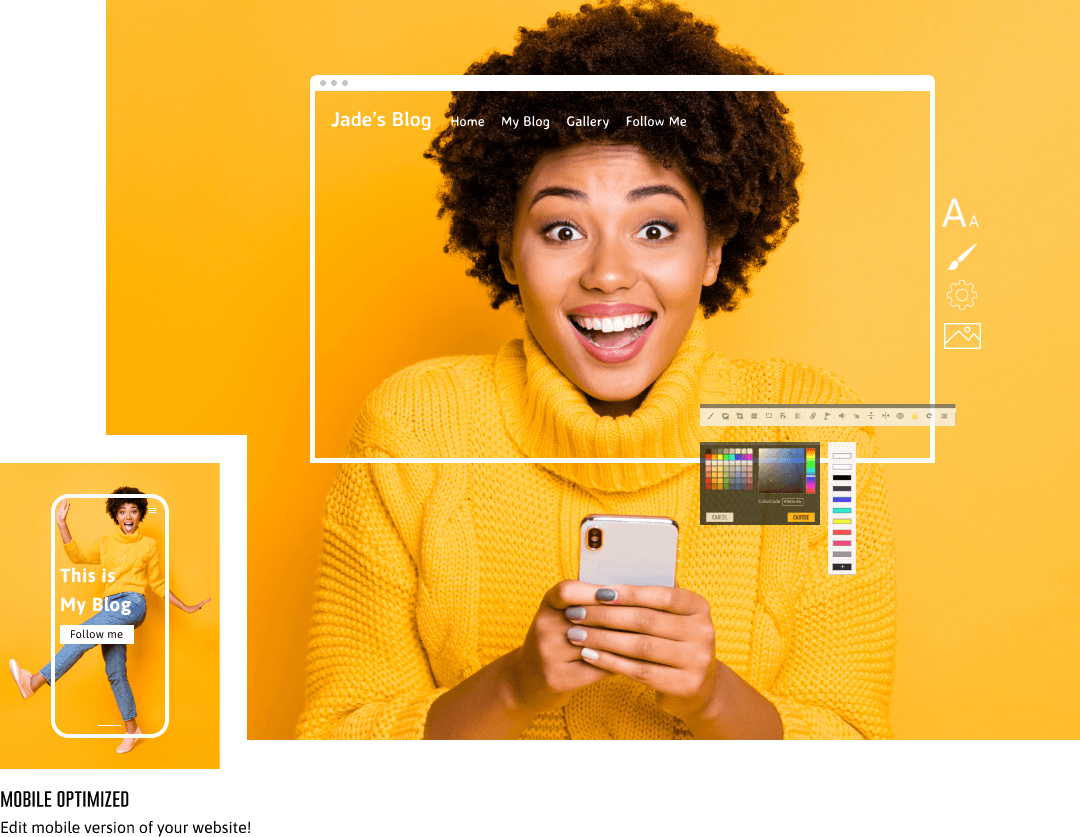 EXPLORE EMAZE
Stunning visual contents know no bounds! Discover millions of projects that will fuel your inspiration.
Advanced Analytics
Monitor your performance, track results, optimize strategies and improve conversion rates. See how prospects interact with your site, how long spent on each slide, what operating system they were using and a lot more.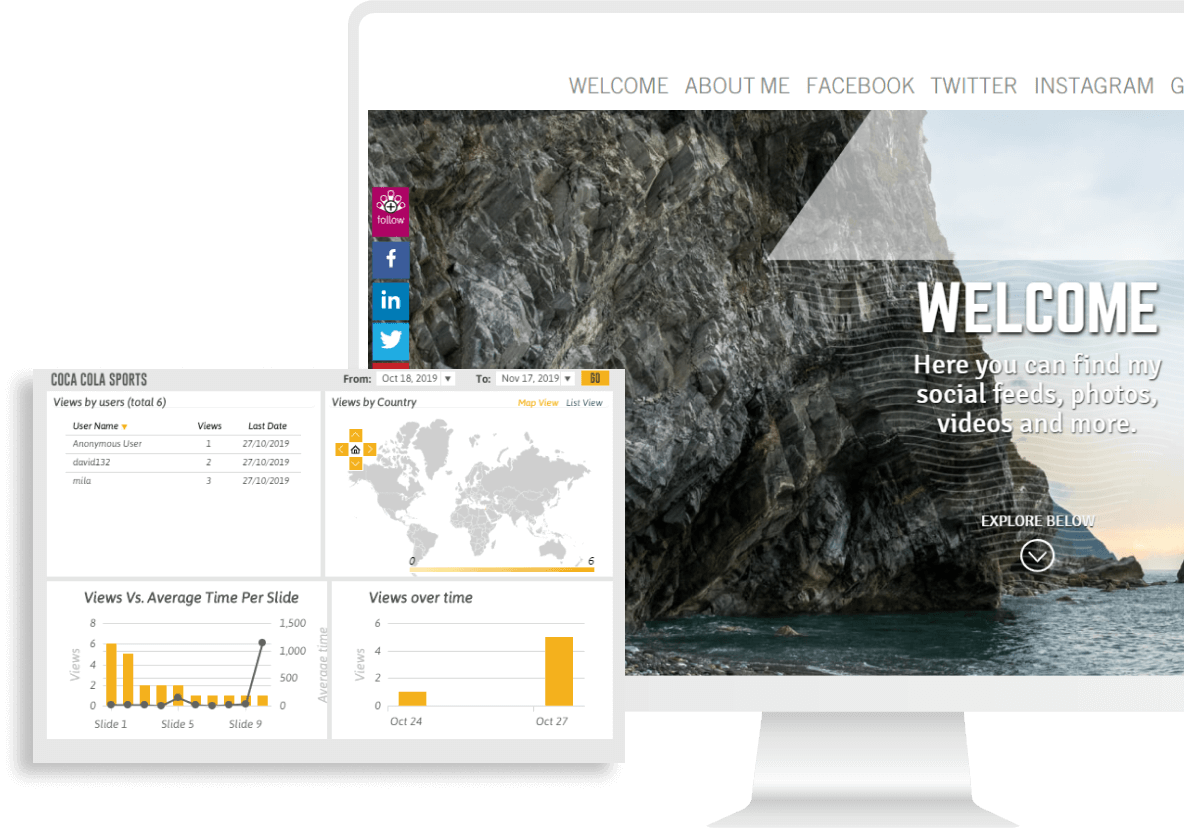 SOCIAL PRESENCE
Boost your social presence, automaze - free website generator.
Explore our AI tool that automatically generates your customized websites in seconds.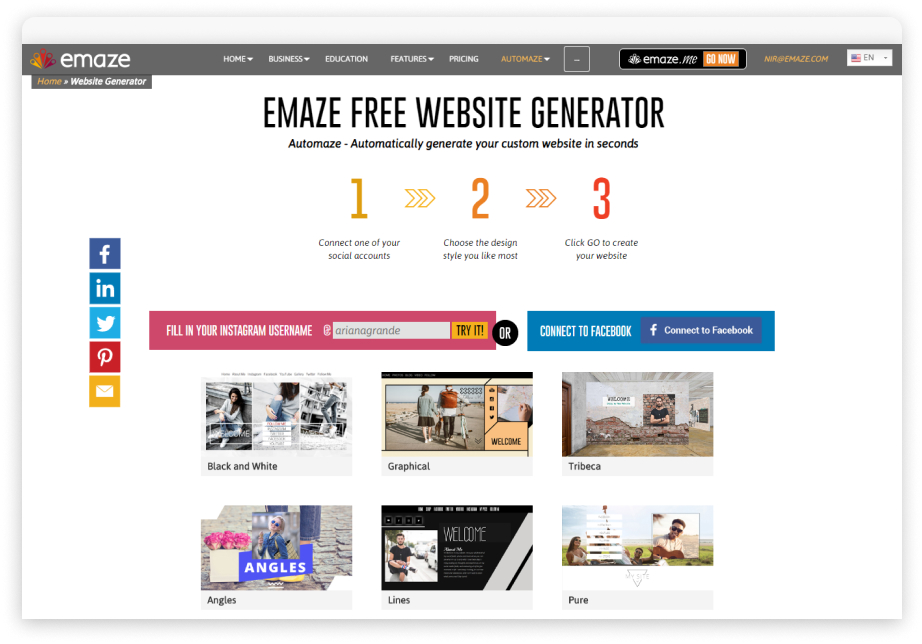 EMBED ALL SOCIAL MEDIA

twitter feed
Your live feeds get updated automatically, so no need to change your behavior.

Instagram Posts
Express yourself creatively with easy to use designs and special effects, with no limitations.

FaceBook feed
Customize how you display your own socials, no more boxy platform feel.

Create a unified brand message that helps you grow and maintain your followers, no coding needed.
EMAZE OFFERS
In the press.
Access the latest news and background information about Emaze and see what they say about us.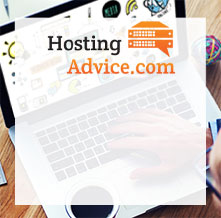 HostingAdvice
Jon McDonald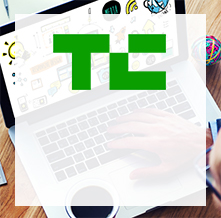 Tech Crunch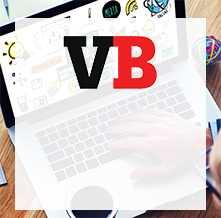 Venture Beat
Stewart Rogers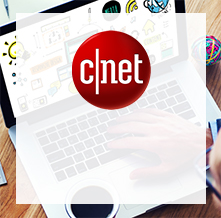 Rick Broida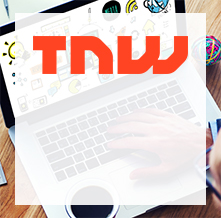 The Next Web
Matthew Hughes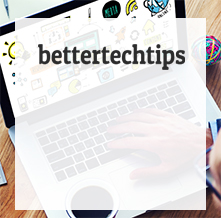 Better Tech Tips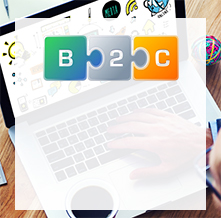 Business 2 Community (B2C)
Elena Prokopets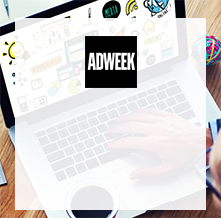 Motti Nisani
Daniel Glickman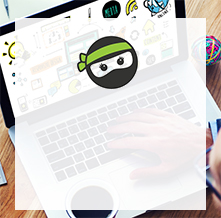 Office Ninjas
Carloyn Medrano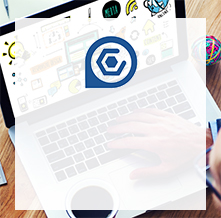 Jayda Pugliese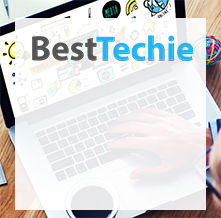 Best Techie
Shawn Farner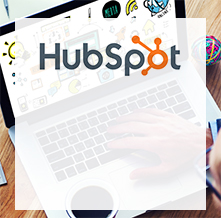 Fergal Glynn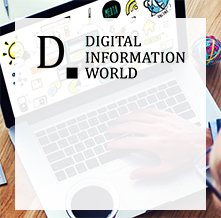 Digital Information World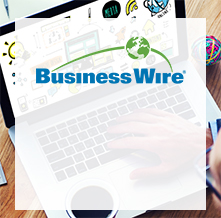 Business Wire
Daniel Schwarz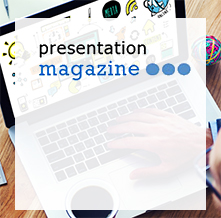 Presentation Magazine
Business2Community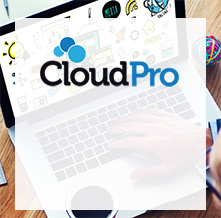 Dale Walker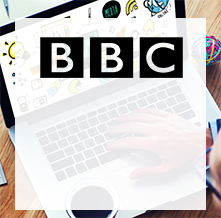 Kate Russell
Elearning Industry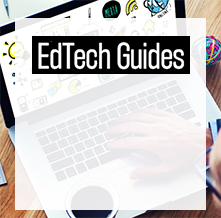 EdTech Guides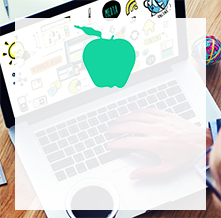 The Ed Tech Round Up
Michael Karlin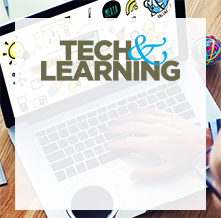 Tech & Learning
David Andrade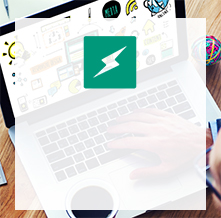 Hamilton Parks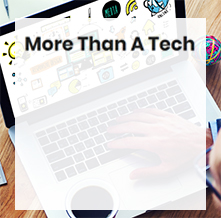 More Than A Tech
Mike Daugherty
Leave us a message, and our sales team will contact you within 24h
Please provide us with the information below so our team can best address your needs.
First Name*
Phone Number
Company Size
Company Name*
Who are you?
Institution Name:*
Plan I am interested in*
Number of Followers*
Active Social Media
What are you interested in?
Who are you?*
Publication Name:
5 Virtual Presentation Tips for Better Online Communication
Sandy Keeter is a Professor in the Information Technology Department at Seminole State College in Florida.
Much of our current communication is happening online, whether it's with family, friends, students or colleagues.
Communicating "virtually" doesn't mean anything goes, just because you're not face to face. On the contrary, it's more important than ever to present yourself professionally so whoever you're communicating with will take you seriously.
As the world shifts to virtual communication, being able to express yourself online is a necessary skill; there are certain " netiquette " rules and standards that should be followed, along with some basic online communication tips.
How you speak to friends or family is most likely not how you speak to colleagues, faculty, co-workers or supervisors. It's important to know your audience and be aware of your communication context.
Read on for five tips for efficient online communications, no matter who you're talking to.
Tip 1: Prepare and Practice Your Content
Whether you're presenting for school or for work, it's important to know your content, to make it clear and concise and to convey the proper tone. Be sure to practice beforehand to organize your thoughts or ideas.
Also be aware of your tone and persona in virtual meetings by videotaping yourself to see how you look and sound. Professors should prepare for online lectures just as they would on campus and try to find ways to liven them up even more online.
Pause often to be sure everyone understands what you have presented and ask if there are any questions. Poll your students or do an icebreaker to ensure everyone's following along and staying engaged.
Students should also be prepared by knowing the professor's expectations. By reviewing the content ahead of time, they can understand the material and stay focused.
Tip 2: Stay in Control
There are certain levels of environmental control to be aware of during your virtual conversations. Depending on your audience, you should present as formally as suggested by the circumstances and assuming they can see everything, unless you have turned your camera off. If communicating with family or friends, perhaps this won't matter as much, but it's good to remember.
Consider muting the audience if you're the main speaker, otherwise mute yourself to keep background noise to a minimum while others are talking. While video chatting has helped us get closer to face-to-face interaction, it isn't perfect. We often aren't as attuned to the non-verbal communication that occurs during a conversation.
Set your phone somewhere out of sight, so you aren't distracted by it and be aware of your hand movements and facial expressions to avoid making odd movements or gestures. Controlling your non-verbal cues helps keep the attention on you and your message. It also helps show you're engaged with your audience.
Again, practicing ahead of time and checking in with your audience often will help keep things flowing and give you good control of the meeting.
Tip 3: Consider Your Clothing
Whether you're presenting in person or online, your credibility depends, in part, on your appearance, especially in a professional meeting.
If you're chatting with friends or family, you can wear athleisure or PJs. But, if you're talking to your students, teachers, colleagues or employer, consider your clothing a bit further.
Putting effort into your presentation and appearance shows your dedication and respect for your audience. Your entire outfit, from head to toe, should still appear professional because you can never be sure what others may see on the other end. Decide before the meeting what would be appropriate (casual, conservative, classy) and dress for success!
Tip 4: Clear Out the Clutter
It's important to be aware of your surroundings when setting up a live presentation or call. Find a place that's quiet, comfortable and has good lighting and a simple background. Not only will your audience be less distracted, but you'll be more focused as well.
Although we all see animals appearing in Zoom meetings periodically, barking dogs or tweeting birds or other distractions can impede a good presentation or meeting. In any type of communication, you want to be able to focus on both form and content.
Put animals in another room and alert household members that you're not to be disturbed so there will be fewer unwanted interruptions. If your meeting place is visually unappealing or looks too chaotic, change the location or choose a virtual background as your setting.
Tip 5: Recap & Discuss in Your Closing
  Online or virtual communications don't have to be impersonal or robotic. One of your primary goals as an online instructor should be to build a sense of community within your online class.
Communicating with students (or others) in an online environment requires a little more thought and planning than communicating in person. Keep in mind that less is more (no one likes sitting in a meeting for hours!) and follow the tips above to make virtual communications more efficient.
At the end of your meeting, offer a brief recap of what was discussed, when you'll meet again and how they should prepare.
Looking for simple tweaks you can make to improve your online instruction? Check out our webinar, "Life Hacks" to Enhance Your Online Course Today.
Join our newsletter.
Get our newsletter to see the latest articles & resources.
Share Your Thoughts
Have an article idea or feedback for us?
Simon Sez IT
Online software training and video tutorials for Microsoft, Adobe & more
Ten, Awesome, PowerPoint Hacks, Tips, and Tricks – Recorded Webinar
In this month's, member webinar we turned our attention to Microsoft PowerPoint. Specifically, some really cool tips and tricks to make your presentations look professional.
If you're presentations look like they are straight out of 1995, then you probably need to improve your PowerPoint skills. Combine the right PowerPoint Animations , Fonts, Imagery, and Icons and you can turn dreary slides into a business masterpiece.
In this PowerPoint tutorial, our Microsoft expert, Deb Ashby, show us how to:
Align objects on a slide with each other using the PowerPoint aligning tools
Group and position objects, images, icons, and shapes correctly
Fill shapes with pictures (the right way)
Keep colors consistent within a presentation
Replace fonts
Animate slides using the amazing Morph animation
Use Slide Zoom to create menus within your presentations
The correct way to organize a presentation
Use Section Zoon
Access the various pointer options when presenting
If you'd like to follow along with the presentation, you can do so by downloading the accompanying PowerPoint file here .
Take a look at other Simon Sez IT Member Webinars
Adam Lacey is an Excel enthusiast and online learning expert. He combines these two passions at Simon Sez IT where he wears a number of different hats.When Adam isn't fretting about site traffic or Pivot Tables, you'll find him on the tennis court or in the kitchen cooking up a storm.
Similar Posts
Navigating the Microsoft Project 2016 Workspace
How to Superscript in PowerPoint? (And Subscript) 3 Easy Ways
How to Use Photoshop CS6 ? 5 Best Tips for First Time Users
How to Set Up the Chart of Accounts in QuickBooks 2019 – Part 1
Linking Shapes and Diagrams in Visio 2010
Using Quick Reports in QuickBooks 2019