You control your data
We use cookies to tailor the experience of creating resumes and cover letters. For these reasons, we may share your usage data with third parties. You can find more information about how we use cookies on our Cookies Policy . If you would like to set your cookies preferences, click the Settings button below. To accept all cookies, click Accept.
Cookie settings
Click on the types of cookies below to learn more about them and customize your experience on our Site. You may freely give, refuse or withdraw your consent. Keep in mind that disabling cookies may affect your experience on the Site. For more information, please visit our Cookies Policy and Privacy Policy .
Choose type of cookies to accept
These cookies allow us to analyze our performance to offer you a better experience of creating resumes and cover letters. Analytics related cookies used on our Site are not used by Us for the purpose of identifying who you are or to send you targeted advertising. For example, we may use cookies/tracking technologies for analytics related purposes to determine the number of visitors to our Site, identify how visitors move around the Site and, in particular, which pages they visit. This allows us to improve our Site and our services.
These cookies give you access to a customized experience of our products. Personalization cookies are also used to deliver content, including ads, relevant to your interests on our Site and third-party sites based on how you interact with our advertisements or content as well as track the content you access (including video viewing). We may also collect password information from you when you log in, as well as computer and/or connection information. During some visits, we may use software tools to measure and collect session information, including page response times, download errors, time spent on certain pages and page interaction information.
These cookies are placed by third-party companies to deliver targeted content based on relevant topics that are of interest to you. And allow you to better interact with social media platforms such as Facebook.
These cookies are essential for the Site's performance and for you to be able to use its features. For example, essential cookies include: cookies dropped to provide the service, maintain your account, provide builder access, payment pages, create IDs for your documents and store your consents.
To see a detailed list of cookies, click here .
This site uses cookies to ensure you get the best experience on our website. To learn more visit our Privacy Policy
Cover Letter
Letter of Application: Job Example, Format & How-To Guide
Letter of Application: Job Example, Format & How-To Guide
Are you thinking about writing yet another letter for your job application? Definitely not! I'll prove to you that a letter of application is nothing more than a cover letter.
As seen in:
Oh, come on! What is this? Another letter to get an interview?
That was your reaction to hearing a "letter of application" for the first time.
Am I wrong?
The list seems never to end: a cover letter, covering letter, motivation letter…
You'll be happy to know that it's the same thing.
And there's more.
This guide will show you:
Job application sample better than 9 out of 10 others.
Workplan for how to write such a sample of an application letter for any position.
Why the correct application letter format gets you in front of the recruiter.
Did you know that our builder can take care of the formatting for you? No need to worry about margins and spacing: just add your text and watch the Zety builder arrange everything on the page just the way it should be. Here's what your job application letter can look like: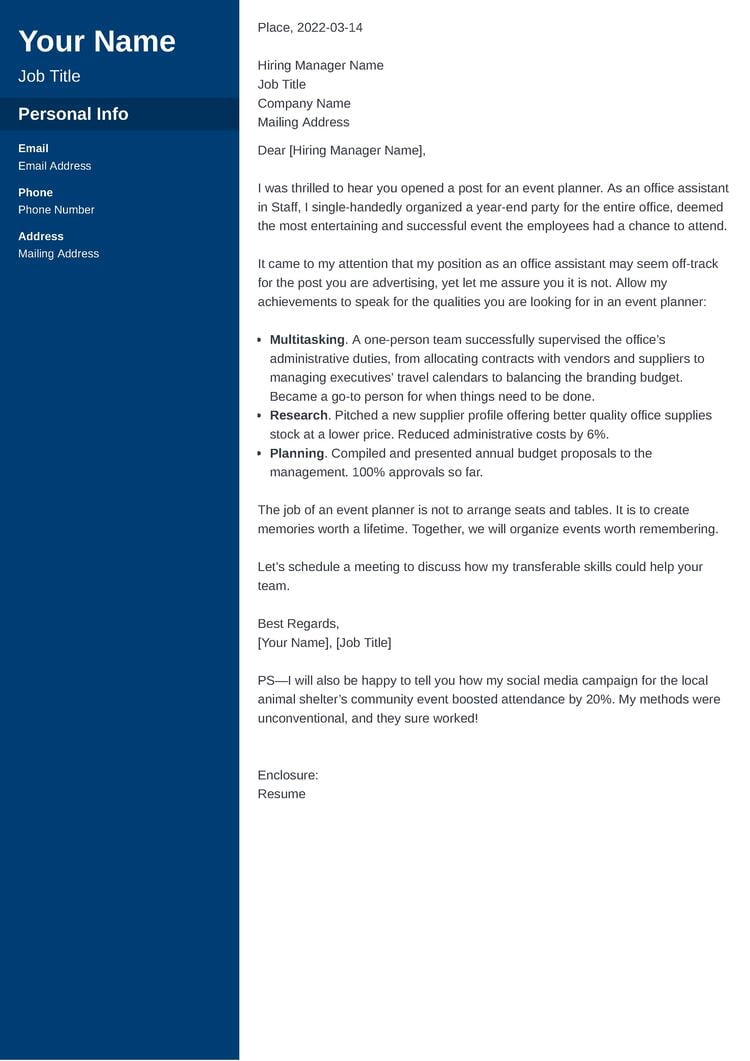 You can take your pick from 20+ professional templates to make your letter of application not only formatted well but also look great!
Did you mean how to write a cover letter ? No worries! Find our guides right below:
How to Write a Cover Letter
What Should a Cover Letter Include
What Does a Cover Letter Look Like
Format of a Cover Letter
Cover Letter Outline
How Long Should a Cover Letter Be
How to Address a Cover Letter
How to Start a Cover Letter
What Should a Cover Letter Say
How to End a Cover Letter
This letter of application template proves you're second to none:
Letter of Application Example
[Your Name]
[Job Title]
[Mailing Address]
[Phone Number]
[Email Address]
[Place, Date]
[Hiring Manager Name]
[Company Name]
Dear [Hiring Manager Name],
I was thrilled to hear you opened a post for an event planner. As an office assistant in Staff, I single-handedly organized a year-end party for the entire office, deemed the most entertaining and successful event the employees had a chance to attend.
It came to my attention that my position as an office assistant may seem off-track for the post you are advertising, yet let me assure you it is not. Allow my achievements to speak for the qualities you are looking for in an event planner:
Multitasking. A one-person team successfully supervised the office's administrative duties, from allocating contracts with vendors and suppliers to managing executives' travel calendars to balancing the branding budget. Became a go-to person for when things need to be done.
Research. Pitched a new supplier profile offering better quality office supplies stock at a lower price. Reduced administrative costs by 6%.
Planning. Compiled and presented annual budget proposals to the management. 100% approvals so far.
The job of an event planner is not to arrange seats and tables. It is to create memories worth a lifetime. Together, we will organize events worth remembering.
Let's schedule a meeting to discuss how my transferable skills could help your team.
Best Regards,
[Your Name], [Job Title]
PS—I will also be happy to tell you how my social media campaign for the local animal shelter's community event boosted attendance by 20%. My methods were unconventional, and they sure worked!
Send your job application letter with a job-winning resume for synergy. See our article: Resume Writing: Your Go-To Guide
What is a Letter of Application?
A letter of application is yet another name for a cover letter or job application letter. You submit it with your resume to apply for jobs. It's a one-page letter intended to explain why you're a perfect fit for the advertised position.
This is what a letter of application should include:
Header with your name and contact details
Hiring manager's address
Opening paragraph introducing yourself and your application
Two body paragraphs explaining why you're a great candidate and your motivation behind the application
Closing paragraph with a call to action directed at the employer
Your signature and attachments list
Now, here's how you write an application letter:
How to Write an Application Letter?
Start from the beginning, which in this case is to—
1. Create an ATS-Friendly Job Application Letter Template
You need something to write on. But instead of grabbing paper, open a text editor and adjust the format of the letter page.
No splatters guaranteed!
See how to format your job application letter:
Format of an Application Letter
Create enough spacing: 1–1.15 between lines, 1-inch margins, double space between paragraphs
Choose the font: Garamond, Helvetica, or Arial in 11–12 points in a font size
Align the content to the left
Pick the file format: PDF, unless the recruiter requested a Word file specifically
Name the file: JobTitle_YourName_ApplicationLetter.pdf, which in a real example would look like this, AdministrativeAssistant_OliviaRibush_ApplicationLetter.pdf
Disclaimer: The Applicant Tracking Software sees your application first, so if the software can't parse it, the recruiter won't even have a chance to read it.
By taking care of the layout, you ensure your letter of application passes the ATS scan and lands in the candidates list you're targeting.
Plus, with clear formatting, you're making it easy for the recruiter to read it and quickly pick out the best bits.
That's it in terms of your letter's technicalities.
Let's move on to the job letter introduction.
2. Open Your Application Letter Right
Do you know why patterns appeal to so many people?
They're consistent. Seamless.
To achieve a similar effect with your letter, mirror the design of your resume in the header section. That way, you'll make your application more memorable and cohesive. (And simultaneously, you won't risk making a mistake in your contact information.)
Later, a challenge awaits. Or not? It depends.
You're about to address your hiring manager , and if they gave their name in the job ad, you're lucky. But if they have not, then the hunt is on.
Look for it on the company's LinkedIn page or website. You can even call the place and ask, yet get prepared to talk directly with that particular person.
It's important because you don't want to address the letter to whom it may concern . It's heartless (and almost inhumane, as you're not addressing a person).
To avoid that, in case you've searched through hills and valleys and found nada, write " Dear Hiring Manager " instead. But remember, it's your last resort.
And now—
The opening.
There are several strategies you can use to start your letter. Among them are:
Boasting about your most significant yet relevant achievement
Expressing enthusiasm towards joining
Commenting on the recent company's development.
There can be thousands of reasons why you're applying for a job, so first and foremost, stay true to yourself and don't look for inspiration elsewhere. If you're having a hard time coming up with something, the above have proved successful many times.
See the below application letter sample to see what I mean by successful job letter introduction:
Application Letter Sample [First Paragraph]
Yikes!
The second one just won't do. It's the opposite of success.
Your opening paragraph needs to compel the reader, make them eager to carry on with your letter, not move it aside to the boring pile.
It's important you remember there's no "I" in "employers must be charmed by your paragraphs," so drawing attention from the employer and their needs only asks for ignorance. Build your sentences without much use of the "I" pronoun, and you should end up just fine.
Now, I won't let you think that the same rules apply to inexperienced candidates writing their application letters.
Employers look for your motivation to grow and learn instead of accomplishments. However, they're indeed helpful in convincing them of your fit.
Why don't you see for yourself that an inexperienced candidate with a proper attitude can create the same strong argument:
Job Application Letter Example for Candidates With No Experience
And that's impressive!
ProTip: Make sure you don't use your high school email address ([email protected]) even if you had to create a new one only for this job application.
3. Show Off in the Middle
Now's the time for the main dish.
It's two-course.
In the first paragraph of the middle section, you should convince the reader that you're perfectly qualified for the job. To do that, you can use your accomplishments and real-life examples of your skillset .
In the second paragraph, speak of your motivation and reasons for joining. You want to get your message across very clearly so that the employer believes you're a good fit for each other.
Take a look at the below examples to see how to describe your achievements and experience in the middle section of your job application letter:
How to Write an Application Letter Sample [Middle]
Wow…
Here's how to go about it the right way:
Stick to the requirements listed in the job description. You want to target keywords mentioned explicitly to pass the screening process and the recruiter's scrutiny later.
Write three to four bullet points, starting with a power word followed by an accomplishment statement .
Quantify your accomplishments to draw attention to the most important information. Numbers pop and evidence you had actual results at previous jobs.
Speak to the company's mission or vision to build a connection.
Never, and I mean never, copy your resume into your letter of application. It's better to elaborate on one or two of the accomplishments instead of copying and pasting the dry facts.
Now check out how you can impress recruiters in the middle paragraphs of the application letter if you don't have much experience:
Application Letter Example for Candidates With No Experience [Middle]
It's not so hard, is it?
Pressed for time or still not sure what to say? Good news: the Zety builder can also help you with your wording. Alongside matching job application letters and resume templates , it comes with drag & drop bullet points and other pre-written content to speed up your job application: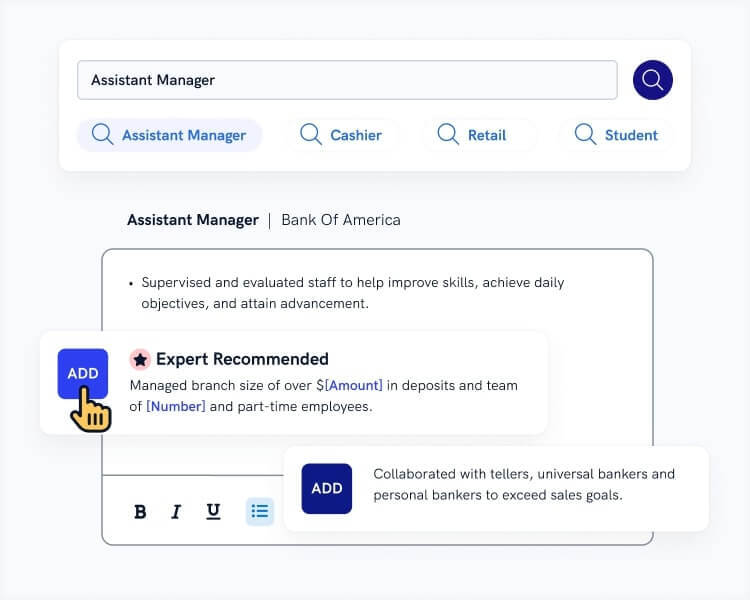 Just think: you could skip the boring parts and be ready to apply for your dream job in minutes!
4. Close Your Letter of Application With a CTA
The worst's behind you.
Now it's time to thank for consideration, time, and other clichés.
Exactly—clichés.
They're not effective in job applications. Not really, no. So get rid of any voices in your head telling you to write "Thank you for considering my application" or " Looking forward to hearing from you ."
Make a move and ask the recruiter directly whether they'll invite you for an interview.
See how to write a Call to Action in the job application closing paragraph:
Simple Job Application Letter [Ending]
Not only does it make the recruiter feel obliged to reply, but you can also count on a quick response!
Plus, you created one more opportunity to sell yourself and your strengths that have the power to solve your employer's problems. Well done!
To sign the letter, you can use "Best Regards" variations, such as "Kind Regards," "With Kind Regards," or "With Best Regards," followed by your full name.
The postscript is totally optional. Still, you can use it to seal the deal by pitching a finisher-level accomplishment.
Key Takeaway
An application letter in a nutshell:
Format your letter of application to create structure and a clean layout.
Find the hiring manager's name and use it in the address.
Use the relevant keywords throughout your application letter.
Build connection with the company by referring to the mission statement or values.
Finish with a call to action, and remember you have an option to add a postscript for a knock-out punch.
Sign the job application letter with a formal sentiment.
Thank you for reading my article!
Want more info on how to write a great letter of application? Wondering how your simple job application letter can get you noticed? Is there anything more you'd like to know about a job application letter?
Leave a comment. We'll be happy to reply!
Don't miss out on exclusive stories that will supercharge your career!
Get a weekly dose of inspiration delivered to your inbox
Similar articles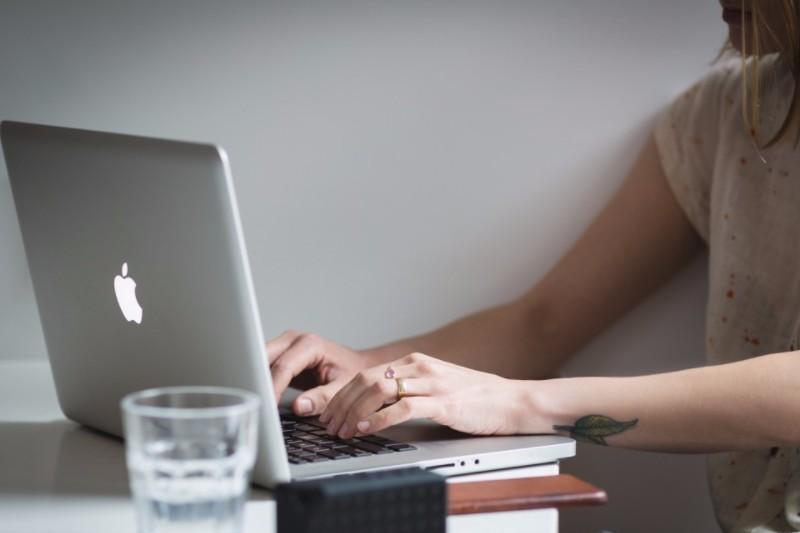 Do I Need a Cover Letter? Are Cover Letters Necessary in 2023
Do I need a cover letter? Is it important? What if the job offer doesn't require a cover letter? Read this guide to find out all you need to know.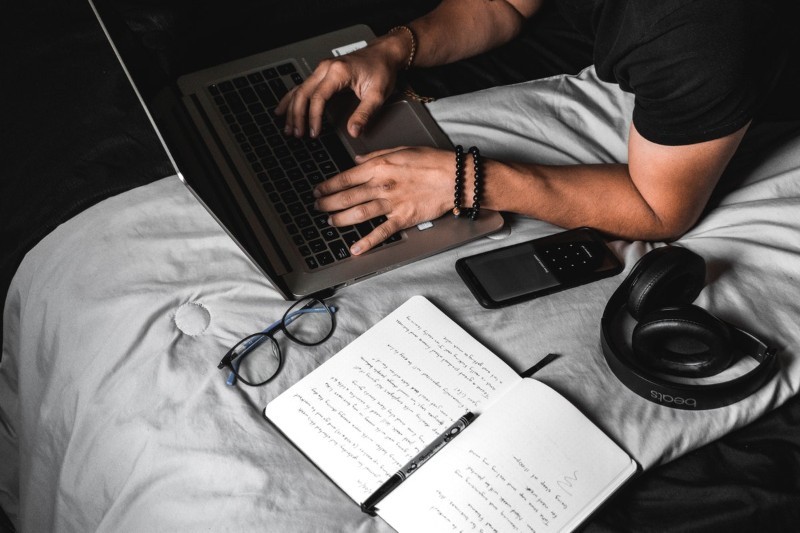 Cover Letter Heading & Header Template (4+ Examples)
Creating the perfect cover letter header is easy. Actually, there are only two rules you need to follow. Here's where you'll learn them & see ready-to-use examples.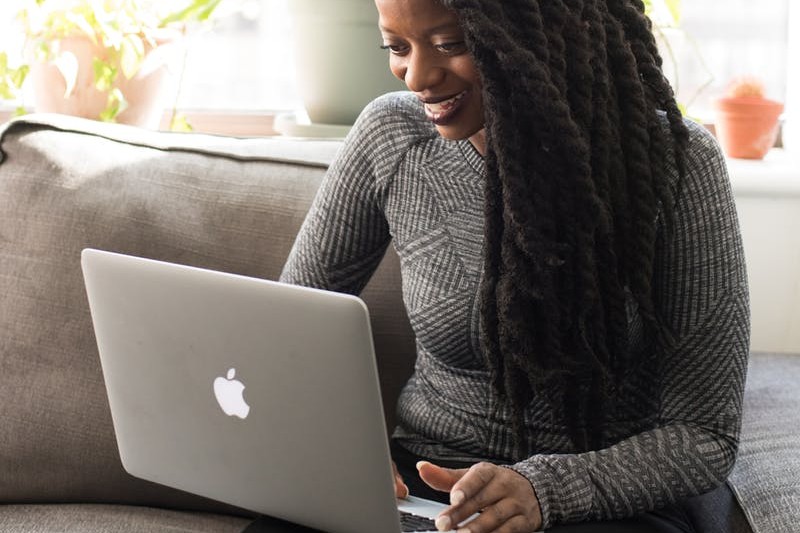 5 Short Cover Letter Examples for Any Job (+ Writing Guide)
Today's hiring process is fast and furious. Don't waste the recruiter's time—see our 5 short cover letter examples and learn how to make every word count.
Search Search Please fill out this field.
Career Planning
Finding a Job
Cover Letters
How To Write a Job Application Letter (With Examples)
Alison Doyle is one of the nation's foremost career experts.
What is a Job Application Letter?
Tips for writing a job application letter, how to get started.
Writing Guidelines
What to Include in Each Section
Simple Formatting Using a Template
Tips for writing an effective letter, sample job application letter, sending an email application, review more letter examples.
Do you need to write a letter to apply for a job? Most of the time, the answer is yes. Even when employers don't require a job application letter , writing one will help you highlight your skills and achievements and get the hiring manager's attention. The only time not to send one is when the job listing says not to do so. It can help, and it definitely won't hurt to include an application letter with your resume.
A job application letter, also known as a cover letter , should be sent or uploaded with your resume when applying for jobs. While your resume offers a history of your work experience and an outline of your skills and accomplishments, the job application letter you send to an employer explains why you are qualified for the position and should be selected for an interview.
Writing this letter can seem like a challenging task. However, if you take it one step at a time, you'll soon be an expert at writing application letters to send with your resume.
Melissa Ling / The Balance
Before you begin writing your job application letter, do some groundwork. Consider what information you want to include (keeping in mind that space is limited).
Remember, this letter is making a case for your candidacy for the position. But you can do better than just regurgitating your resume—instead, highlight your most relevant skills, experiences, and abilities.
Analyze the Job Posting
To include the most convincing, relevant details in your letter, you'll need to know what the employer wants.
The biggest clues are within the job advertisement, so spend some time decoding the job ad . Next, match your qualifications with the employer's wants and needs .
Include Your Most Relevant Qualifications
Make a list of your relevant experience and skills. For instance, if the job ad calls for a strong leader, think of examples of when you've successfully led a team. Once you've jotted down some notes, and have a sense of what you want to highlight in your letter, you're ready to get started writing.
Writing Guidelines for Job Application Letters
Writing a job application letter is very different from a quick email to a friend or a thank-you note to a relative. Hiring managers and potential interviewers have certain expectations when it comes to the letter's presentation and appearance, from length (no more than a page) to font size and style to letter spacing :
Length: A letter of application should be no more than one page long. Three to four paragraphs is typical.
Format and Page Margins: A letter of application should be single-spaced with a space between each paragraph. Use about 1" margins and align your text to the left, which is the standard alignment for most documents.
Font: Use a traditional font such as Times New Roman, Arial, or Calibri. The font size should be between 10 and 12 points.
What To Include in Each Section of the Letter
There are also set rules for the sections included in the letter, from salutation to sign-off, and how the letter is organized. Here's a quick lowdown on the main sections included in a job application letter:
Heading: A letter of application should begin with both your and the employer's contact information (name, address, phone number, email) followed by the date. If this is an email rather than an actual letter, include your contact information at the end of the letter, after your signature.
Salutation: This is your polite greeting. The most common salutation is "Dear Mr./Ms." followed by the person's last name. Find out more about appropriate cover letter salutations , including what to do if you don't know the person's name, or are unsure of a contact's gender.
Body of the letter: Think of this section as being three distinct parts.
In the first paragraph , you'll want to mention the job you are applying for and where you saw the job listing.
The next paragraph(s) are the most important part of your letter. Remember how you gathered all that information about what employers were seeking, and how you could meet their needs? This is where you'll share those relevant details on your experience and accomplishments.
The third and last part of the body of the letter will be your thank you to the employer; you can also offer follow-up information.
Complimentary Close: Sign off your email with a polite close, such as "Best" or "Sincerely," followed by your name.
Signature: When you're sending or uploading a printed letter, end with your signature, handwritten, followed by your typed name. If this is an email, simply include your typed name, followed by your contact information.
Overwhelmed by all these formatting and organization requirements? One way to make the process of writing a job application easier is to use a job application letter template to create your own personalized job application letters for applying for a job. Having a template can help save you time if you are sending a lot of application letters.
Be sure that each letter you send is personalized to the company and position; do not send the same letter to different companies.
Always write one. Unless a job posting specifically says not to send a letter of application or cover letter, you should always send one. Even if the company does not request a letter of application, it never hurts to include one. If they do ask you to send a letter, make sure to follow the directions exactly (for example, they might ask you to send the letter as an email attachment, or type it directly into their online application system).
Use business letter format. Use a formal business letter format when writing your letter. Include your contact information at the top, the date, and the employer's contact information. Be sure to provide a salutation at the beginning, and your signature at the end.
Sell yourself. Throughout the letter, focus on how you would benefit the company. Provide specific examples of times when you demonstrated skills or abilities that would be useful for the job, especially those listed in the job posting or description. If possible, include examples of times when you added value to a company.
Numerical values offer concrete evidence of your skills and accomplishments.
Use keywords. Reread the job listing, circling any keywords (such as skills or abilities that are emphasized in the listing). Try to include some of those words in your cover letter. This will help the employer see that you are a strong fit for the job.
Keep it brief. Keep your letter under a page long, with no more than about four paragraphs. An employer is more likely to read a concise letter.
Proofread and edit. Employers are likely to overlook an application with a lot of errors. Read through your cover letter, and if possible, ask a friend or career counselor to review the letter. Proofread for any grammar or spelling errors.
This is a job application letter sample. Download the letter template (compatible with Google Docs or Word Online) or read the example below.
Sample Job Application Letter (Text Version)
Elizabeth Johnson 12 Jones Street Portland, Maine 04101 555-555-5555 elizabethjohnson@emailaddress.com
August 11, 2020
Mark Smith Human Resources Manager Veggies to Go 238 Main Street Portland, Maine 04101
Dear Mr. Smith,
I was so excited when my former coworker, Jay Lopez, told me about your opening for an administrative assistant in your Portland offices. A long-time Veggies to Go customer and an experienced admin, I would love to help the company achieve its mission of making healthy produce as available as takeout.
I've worked for small companies for my entire career, and I relish the opportunity to wear many hats and work with the team to succeed. In my latest role as an administrative assistant at Beauty Corp, I saved my employer thousands of dollars in temp workers by implementing a self-scheduling system for the customer service reps that cut down on canceled shifts. I also learned web design, time sheet coding, and perfected my Excel skills. 
I've attached my resume for your consideration and hope to speak with you soon about your needs for the role.
Best Regards,
Elizabeth Johnson (signature hard copy letter)
Elizabeth Johnson
When you are sending your letter via email include the reason you are writing in the subject line of your message:
Subject Line Example
Subject: Elizabeth Johnson – Administrative Assistant Position
List your contact information in your signature, rather than in the body of the letter:
Email Signature Example
Elizabeth Johnson 555-555-5555 email@emailaddress.com
Review more examples of professionally written cover letters for a variety of circumstances, occupations, and types of jobs.
CareerOneStop. " How Do I Write a Cover Letter ?" Accessed July 14, 2021.
University of Maryland Global Campus. " Frequently Asked Questions ." Accessed July 14, 2021.
By clicking "Accept All Cookies", you agree to the storing of cookies on your device to enhance site navigation, analyze site usage, and assist in our marketing efforts.
Please Enable Cookies
english.washington.edu is using a security service for protection against online attacks. The service requires full cookie support in order to view this website.
Please enable cookies on your browser and try again.
Please Enable JavaScript
english.washington.edu is using a security service for protection against online attacks. The service requires full JavaScript support in order to view this website.
Please enable JavaScript on your browser and try again.
english.washington.edu is using a security service for protection against online attacks. This process is automatic. You will be redirected once the validation is complete.
Application Letter: Definition, Types and How to write it
We are all familiar with writing the application of leave of absence at least once in our lives. If you can't relate, there are countless other times application letters are written. It can be for a job, asking for permission to host a football competition on the school grounds, asking for a transfer certificate after your dad gets posted somewhere else, etc. Here, I will tell you how you will write a general application letter.
What is an Application Letter?
If you've been following, the letter you write when you request for something, ask permission for something or apply for something, is an application letter. It is usually a one-page letter. It can be written for domestic or professional purposes. It can also accompany documents sometimes, like job application letters. So to say, application letters encompass more than cover letters; they can be an inquiry and a request letter too.
Types of Application Letters:
Following this thread, application letters can be classified into 3 broad groups . They include:
Job Application Letter
Academic Application Letter
Personal Application Letter
Examples of job application letters include:
See cover letters
Examples of academic application letters include:
Application letter seeking permission
Scholarship application letter
Application for leave of absence/in advance
Application for a seat in the hostel
Application for a testimonial, etc.
Examples of personal application letters include:
Loan application letter
Rental application letter
Application letter for a deduction of fine
Application withdrawal letter
Internship application letter
Transfer application letter
Application letter for a travel grant, etc.
Note that these personal letters can be written person-to-person or person-to-business.
Steps on How to Write An Application Letter:
Like any other basic letter writing, the application letter starts with planning. Plan on the content, enquire about the recipient, think through about the details to include, keep things simple and short, and et voilà!
Let's break things down.
Suppose you are writing an application to your college professor for the retake of your Microeconomics exam. Here's how you draft your piece:
Start with the date.
Include the name of the professor, his post, department, and name of the university. Your professor can be an external or internal faculty. If he is an external faculty, mention this and the name of your university. If not, you still should include it to make things more precise. Add his contact information.
Follow this up with the date. Proceed to the subject line, here, application for the retake on an exam is the subject.
In the first paragraph, introduce yourself. Mention your name, batch, and program, followed by the course name. Now state why you are writing, which is to apply for the retake of your Microeconomics exam.
Next paragraph should mention the reasons for you to skip the exam. Make sure they are valid grounds. If you had been sick, attach prescriptions or documents from the appointment. If you had been away for personal issues, give brief details of the event.
In the closing paragraph, ask him/her to excuse you on these grounds and to retake your exam and say how it will be beneficial to you.
Close with your details. Don't forget to add your contact information like the mailing ID here.
Tips to Remember:
Take care of the readability and white space in your letter.
Make sure your pints connect with each other. Don't include irrelevant information since an application is to be concise by format.
Take care of grammatical and spelling errors.
Be sure of the dates you are writing in the letter.
Related Contents
Invitation Letter : Definition, Types and Steps of Writing
Endorsement Letter : Definition, Types and Format of Writing
Welcome Letter : Definition, Types and Format
Follow Up Letter : Definition, Types and Features
Termination Letter : Definition, Types and Format
About Us | Contact Us | Privacy Policy | Terms
© 2023 lettersamples.net All Rights Reserved.
Letter Writing
Formal Letter Writing In English

Formal Letter Writing in English - Definition, Format and Writing Samples
The article elaborates on the format of writing a formal letter, the definition and structure of a formal letter, along with sample formal letters for your reference. Formal Letters are professional and need to be drafted carefully. The following topics will help you understand how to write a formal letter in the most effective manner.
Table of Contents
Definition of a formal letter.
Structure of a Formal Letter – Types of Formal Letters
Writing a Formal Letter – Parts of a Formal Letter
Formal letter writing samples.
FAQs on Formal Letter Writing Format in English
Formal Letters, also called Business Letters or Professional Letters, are letters that are written in a strict and specific format. Formal letters are naturally much more formal in style than informal/friendly letters. Formal letters can be written for a number of reasons such as,
to express your concerns while working in a professional setup
to provide official information across your workspace
to order goods, to apply for employment, etc.
to the Editor of a newspaper addressing the problems faced by various groups of people in different areas, etc.
Structure of a Formal Letter
In order to be able to write a formal letter, you have to first understand the reason behind the letter. As far as formal letters are concerned, the structure of the letter changes depending on the type of letter. There are certain rules to be followed to be able to draft a formal letter. Every sentence should be well thought out and laid down in such a way that the message you want to convey should be precise and clear to the reader.
Types of Formal Letters
There are different types of formal letters, as discussed, and they can generally be labelled under the following terms:
Business Letters
Letters of application, letters to newspapers.
Business letters should be terse, clear and to the point. There is no room for any kind of stories in a business letter. Before you start to write a business letter, there are a few things you should keep in mind.
Use simple, everyday language to convey the message clearly instead of using flamboyant and overemphatic vocabulary.
Never use jargon that is commonly used in business when you write a business letter.
Avoid using abbreviations as much as possible.
The modes of address vary according to the type of letter and the receiver.
Clear and exact descriptions of the articles necessary with the expected quality and quantity should be listed with utmost care when you write a letter to order goods.
When replying to a business letter, always quote the date of the letter you are responding to and its reference numbers (if any).
Formal/Business letters include letters from an employer to the employees and vice versa, letters to order and replace goods, letters of serious concern to an officer of higher rank, letters of complaint, etc.
Letters of Application usually consist of letters applying for employment. Before and after you write a letter of application, make sure you check for the following:
Always start with a short introduction stating whether the applicant is writing in response to a reference from an advertisement found online or in the newspaper.
State the age, education and experience of the applicant.
Provide the employer with a genuine expression of the applicant's earnestness in taking up the job in the respective company.
Also, furnish references so that the employer can gather an idea of the kind of employee you would be.
Letters of Application should follow the format of formal/business letters.
Always address these letters to 'The Editor' and end with 'Yours faithfully'. Letters to the Editor are letters that express concerns that should be addressed to the higher authorities. These letters should be professional and authentic. No newspaper would publish anonymous letters, so make sure you are writing the letter for a cause and provide your name and address correctly.
When writing a formal letter, always be respectful and conscious of your language, no matter what the subject of the letter might be. To write a formal letter, there are some points to be remembered.
Always start with the sender's address
This is followed by the date .
The receiver's address comes next. The receiver can be the name of the firm or the one who represents the firm.
The subject of the letter is very important. It is a statement of the purpose of the letter. It should be written in a single line.
The salutation can be Dear Sir/Ma'am. If it is a person you know well, you can address them by their name, 'Dear Shrinath'.
The first paragraph should be aimed at introducing yourself and stating the purpose of your letter.
The second paragraph should furnish all the information about the matter.
The third paragraph can be a concluding paragraph where you lay out your expectations regarding the matter.
To close the letter , you can use a complimentary closing like ' Yours faithfully', 'Yours sincerely' etc.
Unlike informal letters, the signature should include your name (in block letters) and designation below your signature.
Formal Letter Sample 1 – Letter to the publisher ordering books for your store
Read More Book Store
24, Crosby Lane
Bangalore 600045
20th August, 2019
The Manager
Zack Publishing House
Mumbai 400012
Subject: Requirement of new books for the store
I have received the books that you sent last week. The books are in perfect condition, and they were delivered on time. Owing to the great service rendered, I would like to order more books that would be a great addition to the wide range of books available at my store. Given below is a list of books that I would like to purchase:
I shall be grateful if you could send me copies of these books as mentioned by VPP as early as possible to the address given.
Thank you in advance.
Yours faithfully,
Manager,  Read More Book Store
Formal Letter Sample 2 – Letter to the Editor about a road that needs repair
25, SS Street
Cheran Nagar
Coimbatore 641023
8th September, 2019
Subject: Repair of the road in Cheran Nagar
I would like to bring to your notice that the people in and around Cheran Nagar have been facing difficulties in travelling back and forth because of the bad condition of the roads there. We have appealed to the Municipality, but there has not been any response on the issue so far.
As our appeals to their office have had no effect, we believe that perhaps a mention in the media would be of great help. Since the beginning of the last month, the roads in Cheran Nagar have been almost impassable. The surface is badly broken up by the heavy rains, and on a dark night, it is positively dangerous for vehicles to pass that way. Moreover, there are heaps of road metal on both sides of the road, which leave very little room in the middle. The residents of the area have been inconvenienced in this way for weeks.
The situation is becoming worse. There have been multiple accidents happening due to this condition. I request you to highlight the seriousness of the matter in your newspaper so that the road may be properly repaired without further delay.
Thanking You
Yours sincerely,
More Formal Letter Samples,
FAQ on Formal Letter Writing Format in English
What is a formal letter.
A formal letter is written for official purposes such as to express your concerns while working in a professional setup, to share official information at your workspace, to order goods, to apply for employment, to the Editor of a newspaper addressing the problems faced by various groups of people in different areas, etc.
What is the format of a formal letter?
A formal letter should include the sender's address, date, receiver's address, subject, salutation, body of the letter, complimentary closing and finally, the signature with name (in block letters) and designation.
How can I write a formal letter?
Before you start writing a formal letter, make sure you understand the pattern of the formal letter. Try to include all the necessary information about the matter that is being discussed. Keep your language simple and clear. Make the receiver understand your requirements and also your expectations. Provide authentic information no matter what.
Leave a Comment Cancel reply
Your Mobile number and Email id will not be published. Required fields are marked *
Request OTP on Voice Call
Post Comment

Register with BYJU'S & Download Free PDFs