An ex-Goldman Sachs salesman's guide to writing a cover letter that works
Applying for roles in the world of finance, investment banking, business and consulting can be an arduous and lengthy process. Whether you're an undergrad, postgrad or an experienced professional the one thing that's more grueling than putting together a CV: creating a cover letter. Get it wrong, and your inbox will be hit with the dreaded 'Unfortunately...' email. Get it right, and it can be your golden ticket to an interview. Your cover letter is where an organization can get a glimpse of you as an individual rather than bullet points containing your achievements from your CV.
Below is an insider's list of the things you should (and shouldn't) be doing when writing your cover letter. Keep in mind it's not only human resource/recruitment professionals that review your cover letter. It'll also be reviewed by junior and senior employees within the division/team you've applied for.
Do keep it succinct. Your cover letter should never exceed 1 page. A good rule of thumb is to keep it between 70% and 90% of A4 (standard paper size). This is important as they'll likely have hundreds to read through.
Do structure your cover letter appropriately. Your cover letter should (I) include a brief introduction about yourself and what you've been up to over the last 1-3 years, (II) explain why you want to work for that specific company, (III) describe why the specific division/business area is an area of interest to you and (IV) illustrate why you, as an individual, are suited for the role.
Do mention firm events you've attended and name drop employees you've met . If I'm reading your cover letter and I notice you've attended a networking/insight event or met colleagues of mine, immediately I'll think you're proactive, engaged and interested in this field of work. This makes a big difference especially if you don't have a lot of work experience. It also builds a greater connection between you and the reader as opposed to a candidate who hasn't proactively networked.
Do include relevant experiences and/or transferable skills . Relevant experiences give the reader peace of mind. Highlight your relevant experiences and emphasize what you've achieved in them and the specific skills learnt and/or developed that'll be useful and required in the role you are applying for. This will help the reader buy into your story. If you don't have relevant experience, use whatever experience you do have to highlight relevant transferable skills.
Do explain why the organization stands out. What is it about that specific organization that stands out to you? Was it the people you met at the firm? A social initiative that stood out? The firm's expertise and specialism in a specific area of the market? Find your reason and stress exactly why that means so much to you. The key here is to not make it generic and applicable to other organizations.
Do share your story. Take the reader on your personal journey and let your personality come through on your cover letter. A strong cover letter can differentiate itself from the pack and tells a story well, and in doing so leaves a lasting (positive) impression on the reader.
Do be strict with your use of sentences. You have a finite number of words to use in your cover letter in order to sell yourself to the reader. Thus, it is vital that every point has a purpose i.e. identifies a skill learnt, positive outcome, etc. Ask yourself "So what?" at the end of each point you make.
Do speak the firm's language. Every organization has a mission statement, key principles and beliefs they abide by. Find these on their website and pay particular attention to the language used. If your cover letter speaks the organization's 'language', the reader is more likely to believe that you'll be a good fit for the organizations culture.
Don't come across as if you're owed this job . Everyone hates an arrogant applicant. Don't boast or show off. Be humble in your approach. Remember, you're asking for an interview and job, thus it's important that you come across as likable.
Don't be generic and vague. One of the most common mistakes candidates make (I'm guilty of having done this once upon a time), which costs valuable space, is highlighting generic information from the company's website. Examples include the number of locations the firm operates from, number of employees working for the firm, etc. Don't use easy to obtain information – all of the 'basic' cover letters do this.
Don't shoot yourself in the foot. Spelling mistakes and grammatical errors cost candidates interview offers all too often. Such errors display a lack of attention to detail and care – two very important qualities in the world of finance. I've seen a cover letter spell 'great' as 'grate', and it isn't uncommon for many cover letters to miss full stops. Printing out your cover letter will likely display errors that you would have missed on screen.
A large part of a hiring manager's role is risk management. They need to hire the right people for their team and the company as a whole. Hiring is an expensive and lengthy process, and therefore it is important for you as a potential hire to minimise the risks associated with hiring you. Simply follow the above tips when writing your cover letter, pair it up with a strong CV, and you'll be receiving interview invitations in no time!
Afzal Hussein is the Founder and CEO of Official CV Doctor . Prior to this, Afzal spent 4 years in Sales at Goldman Sachs . Afzal currently sits on a number of charity boards and will be launching his millennial consulting company in the summer of 2018. Click here to join over 34k students and professionals following Afzal's posts on careers, millennials and productivity on LinkedIn.
Apply for jobs
Boost your career.
Morgan Stanley's ex-head of EMEA prime brokerage joined a hedge fund
Morning Coffee: The trouble with CS First Boston's plan to become Goldman Sachs. JPMorgan's 100 most important technology staff
Hedge fund Millennium began the year with a Singapore hiring push
"Andrea Orcel is an excellent banker but his pay rise is extreme"
What is the S.T.A.R. technique - and why do banks like it?
Related articles.
Hedge fund Brevan Howard hired NatWest's ex-head of euro swaps trading
Goldman Sachs Cover Letter Example
Table of Contents
In 2015 Fortune reported that bagging a job at Goldman Sachs (GS) was a phenomenon rarer than receiving an acceptance letter from Harvard University. Harvard posted an acceptance rate of 5.3% for their applicants for the year 2015 while the global investment bank reported that roughly 3% of its applicants, or 9,700 out of 313,000, secured a position with them. I do not know if this is the best time to tell you this but the said 3% also included those who were accepted for their internship programs. Has this improved since then? In 2019 it was reported that the investment giant received about 1 million applications for midlevel jobs and only about 0.5% or 5,000 of those applicants were hired; this stat meant that in the same year nearly 10 times that amount [of applicants] got into Harvard University. Before we move on you might be wondering why there are so many applicants out there for Goldman Sachs. Many reasons abound but one which makes sense is the pay packages Goldman Sachs awards its people; in 2022, Solomon, the CEO of Goldman Sachs was given a $35 million pay package. So for a 300-word cover letter that is about 8.5 words per $1 million.
I have not written the above to fill you with despair but to paint the need why you must make sure that every single component of your application to Goldman Sachs should be excellent, starting from your cover letter which we will be dealing with in this article. If you read on, we will first provide an excellent cover letter sample for a role at Goldman Sachs. After that, we will provide guidelines that you can use to create yours.
Cover letter example:
Mr Phillip Burton  
Graduate Recruitment & Development Manager 
Goldman Sachs 
Dear Mr Phillip Burton,
Further to your advertisement on https://www.goldmansachs.com/careers/students/programs/emea/new-analyst-programme.html , I would like to apply for the 2022 New Analyst role. I graduated with First Class Honors in my finance degree and finished with a Second Class Upper in my LLM. After my Master's, I moved to Taiwan as a part of a UNICEF team that provided children with immunizations and access to safe water.
I have decided to write because I possess competencies which will avail me in my quest to become a good analyst at Goldman Sachs. The starting point for a good analyst must be the possession of a strong academic record – and this I possess. My academic excellence is reflected by my grades; during my degree, I attained eight first-class grades in all eight qualifying modules. 
Secondly, as a result of my curiosity about the connection between financial markets and financial independence, I started learning how to trade as an investor. I gained an understanding of the factors that affect wealth building. My curiosity enabled me to develop strong financial modelling skills, and strategic and analytic thinking – essential traits that make me suitable for success at Goldman Sachs. 
Consequently, I am applying to Goldman Sachs because my development as a great analyst is assured. This belief is inspired by the opportunities available at your firm. I refer particularly to the platform that will allow me to gain the skills and knowledge necessary to support the company, have access to the training and guidance that will help me progress in my career, and build a professional network.
While I may not be the perfect candidate, if given the platform to work at Goldman Sachs I will help craft the future of Goldman Sachs.
Yours sincerely,
Charles Darwin  
Below are some steps that will help you on your journey to create an excellent cover letter (motivational letter) to GS like the one above.
Step 1 Research
Before you even set your fingers on your keyboard or put pen to paper you must research and analyze Goldman Sachs (GS). In your research, you should adopt the aim to know everything there is to know about the company: culture, values, hierarchy, clients, the division you intend to work in, and the department or person that will receive your cover letter. Your research will help you with the words that you will use to woo GS in your letter. Your research will be more effective if before the research you can identify why you are interested in the position while identifying keywords or phrases in the job description provided by GS describing what they are looking for.  
Step 2 Highlight Key Details in the Job Description that match your experience
Study and understand the description of the advertised role. Whe n you go to the GS webpage, you will see the skills, requirements, duties and responsibilities expected of someone taking up a particular position. You must determine if you satisfy the abovementioned factors by compari ng your credentials with the position . While doing this, I'll advocate you make a list of mutual skills and the like that you share with GS; by doing this you'll remember to signpost them in your cover letter.  To accomplish this, draft a list of key accomplishments or experiences relevant to the role; identify transferable skills that make you a unique candidate, such as strong financial skills, communication skills, teamwork and interpersonal skills, ambition, strong work ethic, and strong intellect, and the like.
Step 3 Contact information
I believe it shows excellence when you incorporate the contact information of the hiring manager into your letter. Yes, you might not be writing a physical letter but the rules of a formal letter still apply. Identify the recruiter or hiring manager for the position. If it's hard finding it, you can write to Goldman Sachs asking who you should address your letter to [if any] or search LinkedIn for a relevant business representative. Identify any contacts you have within the organization. Include the hiring manager's first and last name, title, the name of the compa ny ( GS) and GS' address. You may also add your contact information. This can be optional where you have previously provided your contact information elsewhere i n the application . 
Step 4 Address the Recruiter Formally
If you have found out the name of the recruiting manager address the person with a formal greeting. Use their title and name (you can use just their last name or full name). Use "Dear" as a greeting, and include a comma after the name (salutation). Whereupon your research did not throw up the name of the hiring manager, it's acceptable to use "Dear Hiring Manager" instead. 
Step 5 Start the body of your letter with a powerful introductory paragraph
Thi nk about your letter to GS as a book, if you start readi ng a book and the first few pages are engaging – no matter the genre – you will want to keep reading on. Thus, irrespective of your degree (genre), you must deliver an introductory paragraph that is more substantial, effective, and engaging to the person(s) reading your letter; a letter that will satisfy their hungry brains. If you do this, you would have won an important battle – keeping the reader engrossed. Look at the example we provided above. In just a paragraph our fictitious candidate has excellently provided the recruiter with the following information: the role being applied for, how he found the role, his excellent academics, his work experience, and unique personality – courage, curiosity and bravery to help humanity . If you have attended GS events, this is the place to mention it. If you have met any of their representatives also mention it. At Congrapps we are big believers in the power of networking because it makes a big difference. Imagine that the recruiter reading your cover letter knows the colleague you met!
Step 6 State why you are interested in that position
You should dedicate a paragraph telling them why you are interested in the role you are applying for. This is known as part of the middle paragraph. To create an endearing paragraph you should be genuine in what drives you forward in your pursuit to be employed in that role. Use language that connects the dots between the job description and your background .
Step 7 Why GS
GS is unique and if you fail to show that you are in touch with their uniqueness through your cover letter, your application will most likely fail. You should use the information you got from your research to show them you are in the know of what their practice areas are, what makes them unique, their reputation, and so forth. Be specific about what is it about GS that is unique to you. Was it the people you met at the firm? Is it GS's expertise and specialism in a specific area of the market? Find your reason and stress exactly why that means so much to you. 
Step 8 Why You 
This is where you make the case for why you'd be an exceptional hire. You do this by differentiating yourself from the rest by showcasing your experience & qualifications and how it will benefit GS. Though the word count for GS is just 300, I'll advise that this step gets at least one paragraph as it's one of the most important sections because you need to sell your skills or abilities that you feel make you the ideal candidate for the position. If you have experience in investment banking, private equity, venture capital, financial modelling, the legal field, forecasting, and risk management talk about it. Do share your story. Take the reader on your journey and let your personality come through on your cover letter.
Furthermore, when talking about your experiences and skills make sure that you include only the relevant ones. Relevant experiences automatically assure the recruiter that the applicant can reasonably be expected to perform the role. But what if the position is a result of a career change and you don't have the relevant experiences? In that case, what you should do is use the experiences you do have to highlight relevant transferable skills. This step can also come before Step 7 if you so desire.
Step 9 Summarize a nd Conclude 
In a compelling conclusion, the use of action words telling the recruiter what you want, when you are available and that you are looking forward to hearing from them should be present. Remember to sign off your letter as you would do in a formal letter. 
Step 10 Keep to the Word Count
Keep your letter succinct. Your cover letter should not exceed the word count that GS has asked for. The word count also includes their address. This is important as they'll likely have hundreds to read through. Do be strict with your use of sentences. You have just 300 words to use in your cover letter to sell yourself to GS. Thus, every point must have a purpose i.e. identifies a skill learnt positive outcome, etc. At the end of each sentence ask yourself what I have written is it conveying an important point or can it be deleted from this letter. 
Step 11 Proofread & Review
After you finish writing, proofread your letter and ask someone to read it also. Make as many corrections as needed. 
Other Tips to Bear in Mind
At every single opportunity you get speak GS's language: Every firm has a purpose, mission statement, key principles and beliefs they abide by, and GS is no different. Find these on their website and pay particular attention to the language used. If your cover letter speaks GS's language, the recruiter is more likely to believe that you'll be a good fit for GS's culture.
Show your personality: Include personal details in your cover letter to make a distinct first impression on the recruiter. If you share core values with GS, consider highlighting this [perhaps through step 8].
Only share public information: While it's important to provide personal details about your experience as advocated above you should be careful not to share details that include proprietary details from your previous companies. This protects you from the unnecessary investigation. Who knows your recruiter may know someone at your previous workplace – stranger things have happened. It also shows the hiring manager you have good judgment skills. 
Your CV and cover letter are two different documents, as such the content should be different: while your cover letter needs to align with your CV, your cover letter should be the platform you use to highlight the strongest points of your experience to supplement your CV and entice the recruiter to learn more about you through the next stage.
Good Formatting: Be mindful of your formatting. Please endeavour to apply a consistent font type and size throughout your cover letter. 
——– Charles  is a writer, practising lawyer and personal trainer who loves learning and developing himself. He graduated from Middlesex University, London with eight first-class grades in the second and third years of his law degree, and received a postgraduate offer from Cambridge University. He loves strength training, boxing and encouraging people to succeed in their pursuits (legal ones)
Congrapps   is the №1 Platform for Verified Successful Career Resources! We collected the actual Cover Letters & Interview Experiences of those who made it to the most competitive graduate and entry-level jobs in Banking, Finance, Consulting and Law in London. We help graduates achieve their dreams by levelling the playing field and giving access to the same information to everyone!
Font Awesome fontawesome.com --> 550+ Verified Successfull Cover Letters and Application Answers
Font Awesome fontawesome.com --> 120+ deatiled Interview Testimonials
Font Awesome fontawesome.com --> We only list the applications of those who succeeded!!
Font Awesome fontawesome.com --> Reverse engineer successful applications to learn and identify the winning patterns
Font Awesome fontawesome.com --> More than 2000 application from questions answered for the major corporate sectors
Font Awesome fontawesome.com --> All you need for Law, Investment Banking, Finance and consulting
Font Awesome fontawesome.com --> Use code LOVEAPPS for 20% off
Accounting & Tax
Is Investment Banking the Right Career Path?
Networking Tips for Recent Accounting Graduates
How to make the most of your experience working in accounting
Banking & Finance
Private Equity Cover Letter Example
JP Morgan Successful Cover Letter Example – The Ultimate Guide 2022
Morgan Stanley Cover Letter Examples – The Ultimate Guide 2022
What do Successful Consultants have in Common?
How to Manage Time as a Consultant
The best ways to market your consulting services
How to Answer "Why Commercial Law" in your Applications
The Difference Between Corporate Law and Commercial Law Explained
Law Work Experience for Year 12 Students in the UK – The Ultimate Guide 2022
How to Succeed in Tough Industries
How to prepare for a career in the oil and gas industry
How to budget and save money while studying in the UK
Public Office
How to Ace an Interview for an NGO Position
The Perfect CV and Cover Letter for an NGO Job Application
Should I Work for an NGO – Pros and Cons of a Career in NGOs
Goldman Sachs Cover Letter Example for 2023 (+How to Write)
As seen in:
Lloyd Blankfein walked away from the CEO's chair with a $50m bonus in 2018. You have 300 words in your Goldman Sachs cover letter to secure the first path towards that chair. 6 words per 1$ million. They better be the right ones.
For experienced roles, cover letters are rarely looked at—the recruiter will get more from a quick call than they would from the cover letter. This guide focuses on first-time applicants that are required to send a 300-word cover letter.
You have the experience and the passion—so what? Nobody applies to Goldman Sachs without experience or the passion. What you need, and will receive in this article, is the tried-and-tested formula for the best Goldman Sachs cover letter.
Save time and have a cover letter ready in no time. Pick a cover letter template , use pre-written suggestions, and have your cover letter ready in minutes.
Create your cover letter now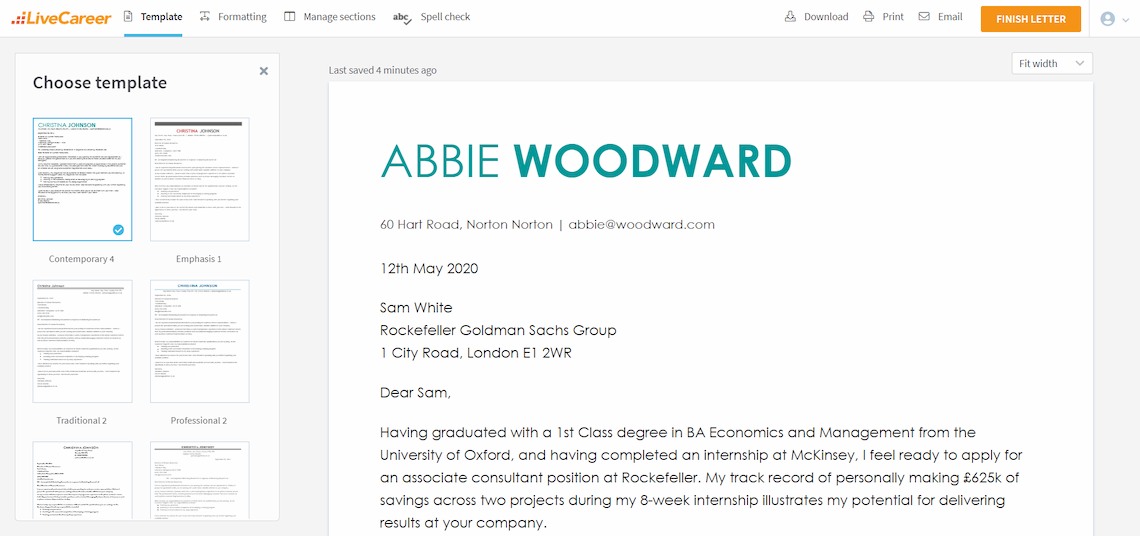 Need a different cover letter? Check our other cover letter samples:
Business Analyst Cover Letter
Investment Banking Cover Letter
Legal Cover Letter
Paralegal Cover Letter
Project Manager Cover Letter
Haven't found your job? Check our full list of professional cover letter examples .
Goldman Sachs Cover Letter Example
Abbie Woodward
60 Hart Road
078 6095 2136
[email protected]
linkedin.com/awoodward
Rockefeller Goldman Sachs Group
1 City Road
12th May 2021
Having graduated with a 1st Class degree in BA Economics and Management from the University of Oxford, and having completed an internship at McKinsey, I feel ready to apply for an associate consultant position at Rockefeller. My track record of personally making £625k of savings across two projects during my 8-week internship illustrates my potential for delivering results at your company.
During my internship, I collaborated on an industrial production supply chain optimization for a client in the European alcohol market, which delivered a cost reduction of 6.8% on liabilities of £150m. I was independently responsible for sourcing a new bottle and cap supplier, on which I managed to save £325k/annum. In a project for the manufacturing industry, I was able to find more favourable buyers for by-products and a recycling solution which decreased wastage of a certain raw material by 0.4%, which equated to a saving of £300k. I have been recognised for my meticulous approach and chosen as Intern of the Year by the London office.
My meticulous approach informed by my Economics background combined with a natural gift for negotiation honed through the Goldman Sachs Society, of which I was president at Oxford, has been verified by some real achievements in a very short-period internship, and convinces me I can take on the challenges at Rockefeller.
When would be a good time for us to have a call or a meeting to discuss how I sealed a favourable recycling deal with a company that wouldn't budge on its price for 2 years previous?
Best Regards,
Now you know what to include in a Goldman Sachs cover letter. Here's how to create your own cover letter , step by step.
1. Start with a professional header and salutation
The header is the same as for any business letter, your contact details aligned on the right (don't forget your LinkedIn and email), and the hiring person's details below aligned to the left. Write down the date and the subject (i.e. the position you're applying for).
Use the job ad, LinkedIn, or if need be—even a phone to determine who will be handling your application. Address your cover letter by first name , unless you don't think it's appropriate for the more traditional companies.
Reference against this Goldman Sachs cover letter template:
Goldman Sachs cover letter example—header
You can adjust every cover letter created in the builder to meet the job requirements. Choose the name of your profession and the company to which you're applying, and the builder will automatically adapt the content for you. Create a cover letter faster than you ever thought possible and apply for the job in record time.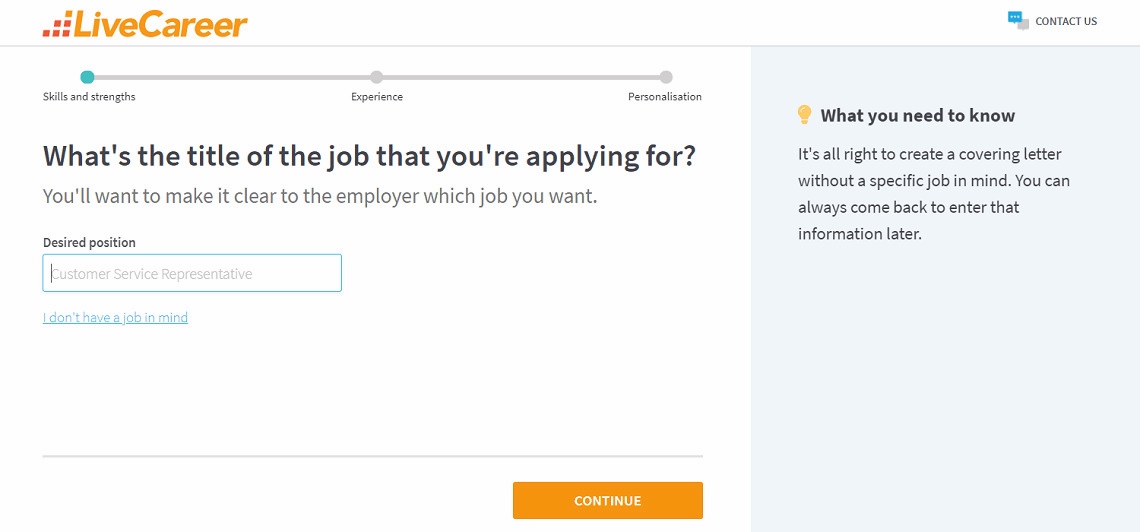 2. Open your Goldman Sachs cover letter with a hook
Whether you're applying to Goldman Sachs, or to a small, boutique consultancy, one thing is for sure. There are piles of applications yours could get lost in. This is why you need to capture their attention immediately by right away stating your biggest selling point.
Respect their attention span and lead with something they're really interested in, that's really relevant to them and their business. Something that will keep them reading for more. The fewer words you use before getting to your first achievement, the higher your chances of success.
The opening section of your cover letter should be somewhere between 40 and 80 words.
Goldman Sachs cover letter sample—opening paragraph
Having graduated with a 1st Class degree in BA Economics and Management from the University of Oxford, and having completed an internship at McKinsey, I feel ready to apply for an Associate Consultant position at Rockefeller. My track record of personally making £625k of savings across two projects during my 8-week internship illustrates my potential for delivering results at your company.
3. Discuss experience in the body of your Goldman Sachs cover letter
Once you have determined the list of prerequisite skills and experiences for this particular position (they're in the job advert), think about what evidence would prove that you can handle it better than anyone else. Are there any particular projects or results that come to mind?
The more quantitative you are, the better, you can discuss the details in the interview. The cold, hard results you present in your consultant cover letter will get you there. Of course, the Goldman Sachs world is a small one, so dropping the names of prestigious places you studied and worked can be advantageous.
Names of elite universities or employers give perspective, and numbers and achievements give context. Don't go tooting your own horn for no reason—it all needs to match the list of requirements your employer has given in the ad. This part of a cover letter could be between 120 and 200 words.
Goldman Sachs cover letter example—main paragraph
You don't have to create any content yourself. The LiveCareer cover letter maker will automatically suggest the best content for your cover letter with ready-made examples and expert tips.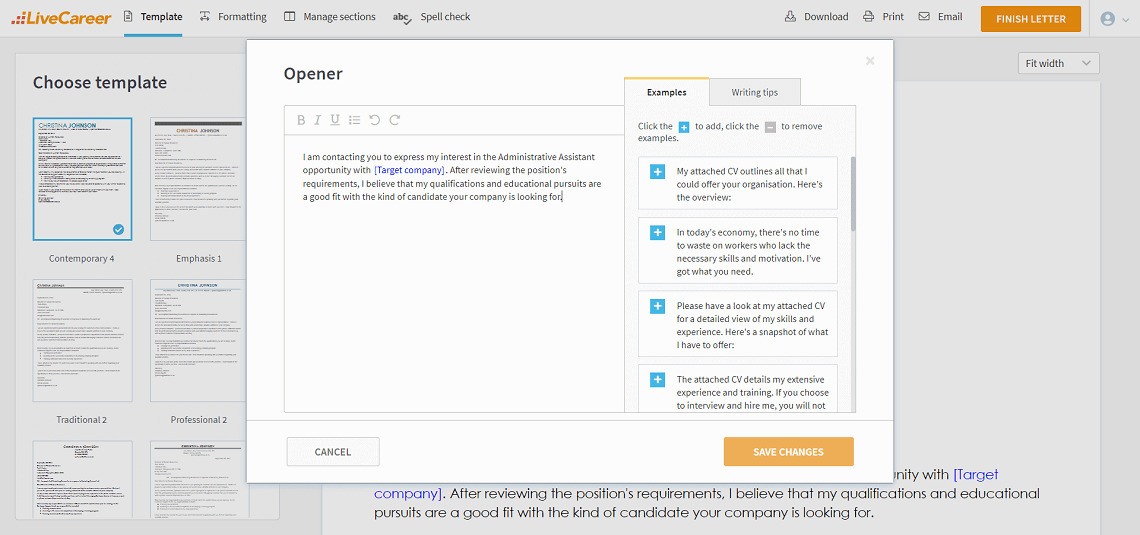 Create your cover letter
4. Broker a meeting with a call to action
The third paragraph is for summing up exactly what you can do for your prospective employer, and to reiterate why you think you can manage to do that. Devote 60-80 words for your closing argument, and below, add a call to action.
Seal the deal by asking for a call or a meeting to elaborate on a particular achievement, project, or something that's important to your prospective employer. Make it interesting and you will stand out. Most people will end their cover letter in a passive, 'Thank you' way.
Always sign off formally with 'Best Regards' or a suitable alternative.
Goldman Sachs cover letter example—closing paragraph
My meticulous approach informed by my Economics background combined with a natural gift for negotiation honed through the Goldman Sachs Society, of which I was president at Oxford, has been verified by some real achievements in a very short-term internship, and convinces me I can take on the challenges at Rockefeller.
5. Apply a proper Goldman Sachs cover letter format
You now know what to include in your cover letter . Now, let's worry about how. Your letter needs to be organised and polished, to not only give an impression of professionalism, but also to be easily readable.
Brevity is the soul of wit, and here are some cover letter format rules :
Goldman Sachs cover letter length
Write a short cover letter which consists of:
1st paragraph—40-80 words
2nd paragraph—120-200 words
Closing paragraph—60-80 words
200 — 350 words
No more than 1 page of A4
Use the CV format
Make sure that your CV and Goldman Sachs cover letter match in style. They are two segments of the same document, and they will be more happily read if there is continuity and a professional look.
Use an elegant font
Choose an easily readable font between size 10 and 12. Opt for a classic like Calibri or Arial, or try one of Palatino, Garamond or Didot for an outside pick with an increased dose of elegance.
Use even margins and white space
For a neat cover letter layout , use 1-inch margins on all sides Add white space between sections and paragraphs to guide the reader's eyes. If you are struggling for space to list your achievements, think about using bullet points for your most relevant achievements.
Target each Goldman Sachs cover letter
You have heard the rumours of blacklists, and you probably know how easy it is to have your consultant cover letter end up in a bin. Research each place you're applying to thoroughly, so that you can adequately focus on their priorities when discussing your strengths.
This process will not only help you craft better applications, but also understand where you would be a good fit, and where you'd rather not invest any of your career.
Although remuneration in Goldman Sachs is seldom transparent, the difference between a junior and senior consultant could be as much as 20 thousand pounds , so it's worth spending the extra time on each cover letter.
Save as PDF, unless...
With large corporations, many use Applicant Tracking Systems to manage the applications. Check each job posting carefully for what format they would like to receive documents in, as some are not compatible with certain ATS software.
Otherwise, save as PDF to protect the formatting.
A cover letter alone simply won't be enough—you need an impactful CV, too. Create your CV in minutes. Choose a professional CV template and quickly fill in every CV section using ready-made content and expert advice.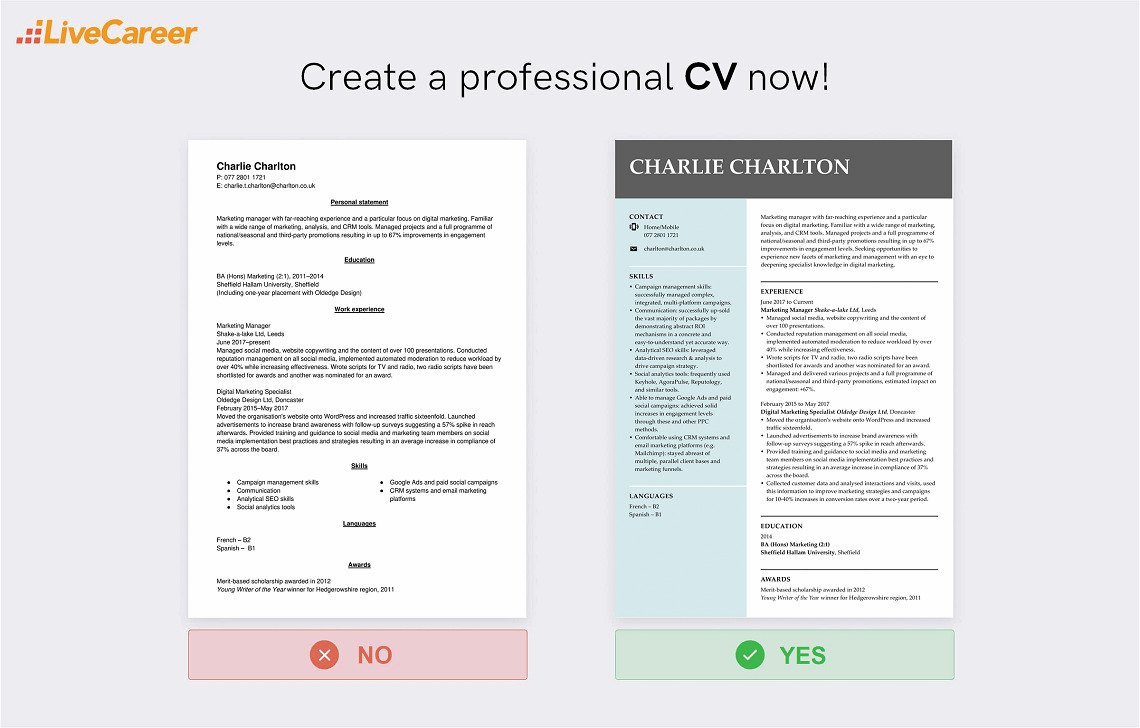 Create your CV now
Does this answer how to write a cover letter for Goldman Sachs? Got any more questions on what to include? Did you find the Goldman Sachs cover letter example helpful? Let us know in a comment!
About the author
Since 2005, the LiveCareer Team has been helping job seekers advance their careers. In our in-depth guides, we share insider tips and the most effective CV and cover letter writing techniques so that you can beat recruiters in the hiring game and land your next job fast. Also, make sure to check out our state-of-the-art CV and cover letter builder—professional, intuitive, and fully in line with modern HR standards. Trusted by 10 million users worldwide.
Rate this article:
Goldman sachs cover letter
Looking for a job-winning CV?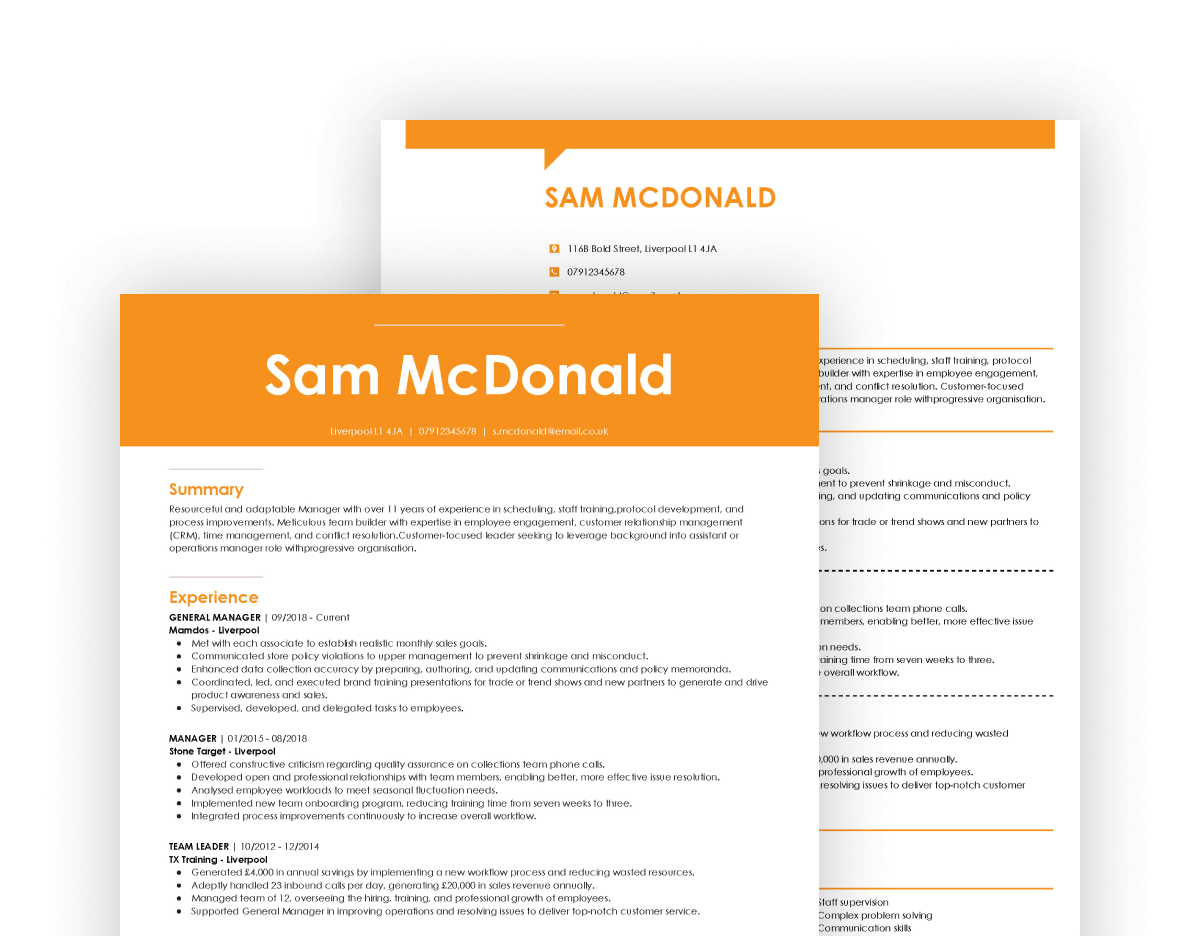 Skip to main content
Skip to primary sidebar
Skip to footer
The World's Smartest CV Builder
Home » Cover Letter Examples » Goldman Sachs Cover Letter
Goldman Sachs Cover Letter
16 February 2023 | By Aaron Case, CPRW | Reviewed by the CV Genius CPRW Team
Landing a Goldman Sachs internship or permanent position isn't easy. Our Goldman Sachs cover letter example and expert writing tips — geared for interns but suitable for all — will help your application stand out.
Not the right look? Head to our full bank of designs to pick the free cover letter template for you.
More Samples Related to a Goldman Sachs Cover Letter
Consulting Cover Letter
Investment Banking Cover Letter
Project Manager Cover Letter
Goldman sachs cover letter template (text format).
Be sure you use the proper cover letter format to make your cover letter readable and professional.
[Today's Date]
[Manager's Name] Goldman Sachs [Number and Street Name] [Town] [Postcode] [Manager's Phone No.] [Manager's Email]
Dear [Mr/Ms/Mx] [Contact Person's Name],
I'm a second-year undergrad at The London Institute of Banking & Finance. I recently spoke to [Mr/Ms/Mx] [Goldman Sachs Employee Name] from [Division] at Goldman Sachs at a campus event. My admiration for your firm grew as I learnt about your commitment to providing excellent client services. More specifically, I'm impressed with your initiative to bring Goldman Sachs to small businesses. Therefore, I'm excited to apply for your asset management Summer Analyst Intern Programme.
Having attended your recent Asset Management 101 session, I find the prospect of developing long-term relationships with clients particularly appealing. Additionally, the people within asset management whom I've met at other networking events came across as professional, interesting, and inspiring. I've previously worked as a waiter at a high-end restaurant, where I provided service to celebrities and VIPs. Through this experience, I've cultivated strong interpersonal, communication, and teamwork skills, which I'd like to apply in the banking sector.
Given my genuine interest in asset management and experience in a client-facing role, I'm confident I'd be a great fit for your summer analyst intern position. I'm keen on experiencing your culture of supporting continuous development and building an innovative, diverse, and inclusive work environment. I look forward to gaining further insight into your career opportunities and learning more about your financial services functions while job shadowing your professionals.
My CV is enclosed for your reference. I relish the opportunity to discuss the role and learn more about your firm at your earliest convenience. You may contact me at 07123 456 789 or via email at [email protected] to schedule an interview.
Thank you for taking the time to review my application.
Yours sincerely,
[Your Name]
How to write a cover letter that gets you a Goldman Sachs gig
Before you begin writing, make sure you know how to write a cover letter in a way that makes you seem like the best candidate for the job.
Whether you're a student seeking a Goldman Sachs internship or a finance professional looking to make the move to the famed investment banking company, prepare to face fierce competition. For example, only 1.5% of Goldman Sachs internship applicants were accepted in 2022.
So to give yourself a good chance at landing one of the few Goldman Sachs jobs available, you'll need to write a standout cover letter that emphasises your most relevant information. And if you're an intern who lacks work experience, your cover letter is an even more important component in the hiring process, as you can use it to explain how your skills and education qualify you for consideration.
Our tips below are geared more towards early-career professionals looking to land an internship at Goldman Sachs, but you can adapt them for the stage of your career you're currently in.
Here's how to write a Goldman Sachs cover letter that convinces the recruiter to interview you:
1. Address the contact person by name
Start your cover letter by addressing the Goldman Sachs contact person in both the header (below your contact information) and in the greeting. In the header, you should include the contact person's:
Goldman Sachs division
telephone number
If the above information isn't readily available, do a LinkedIn search or call the appropriate Goldman Sachs division to ask who will read your application.
Specifically addressing the recruiter — and doing research to find out this information — shows that you're invested in working at Goldman Sachs.
2. Hook the hiring manager with an engaging introduction
If you're unsure of the best way to start your cover letter , the Goldman Sachs website provides a useful clue:
"When we review applications, we look for creative, team-oriented candidates who will bring intensity and integrity, intellectual curiosity and leadership potential to our team."
So don't start with the standard "I'm writing to express my interest…" statement. An opening line like that will make your cover letter read as cliche.
Instead, demonstrate your creativity by writing a unique, engaging first paragraph. For instance, Goldman Sachs recruiters have been impressed by imaginative cover letters with "poetry" in the body.
Here's an example of a compelling start to a Goldman Sachs cover letter: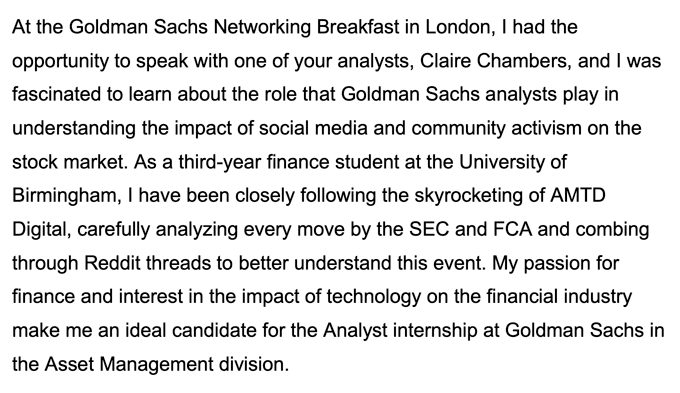 While being original, do make sure your first paragraph includes some basic information, such as:
what position you're applying for
why you want to work for Goldman Sachs in this specific position
the name(s) of any Goldman Sachs connections you have
3. Discuss what makes you worth investing in
Goldman recruiters know that, as an intern, you likely have limited work experience. So when writing a cover letter for an internship, emphasize your:
soft skills (qualities related to your personality rather than training)
potential, as demonstrated by past achievements in areas from coursework to investment competitions
interest in Goldman Sachs specifically and the finance industry in general
See how an applicant demonstrates their interest in finance at the beginning of their cover letter for a Goldman Sachs internship:

4. Emphasize why you want to work for Goldman Sachs specifically
Once you've introduced your qualifications and interest, you should explicitly state what draws you to Goldman Sachs over other investment banks.
Below are some ways to show Goldman Sachs you're interested in them specifically:
Mention Goldman Sachs' purpose and values and how you relate to them.
Talk about specific initiatives that excite you, like Launch with GS or 10,000 Small Businesses .
Show your particular interest in the areas that Goldman Sachs excels in over other banks , such as mergers and acquisitions.
Explain how you're excited about the day-to-day responsibilities and work culture — which will naturally differ from other investment banks — based on what you've heard from your Goldman Sachs connections.
When answering 'Why Goldman Sachs?', avoid obvious statements and flattery that lacks detail (e.g., don't say "Goldman Sachs is a leader in the finance industry.")
5. Edit your Goldman Sachs cover letter
When you apply to Goldman Sachs, you'll fill out an online application and put your cover letter in a Personal Statement section. But write your cover letter in a text editor rather than typing directly into the portal so that you can do a careful edit.
If you're a student applying for an internship, your statement must be 300 words or fewer, per the Goldman Sachs student application checklist . The application checklist for professionals doesn't set a word count, but the standard cover letter length in the UK is around 300 words or one page.
Technically, you could submit a form with only a few words in your personal statement. But you should write at least 250 words to fully express your relevant abilities and interests that motivated you to apply.
With competition so stiff for positions at Goldman Sachs, avoid typos, grammar mistakes, or unclear writing that could get your cover letter binned. To ensure you submit an error-free Goldman Sachs cover letter:
put it through your word processor's spellchecker
upload it to Grammarly or the Hemmingway App to check for ways to improve your writing
send it to a friend, teacher, or colleague for feedback and proofreading
Other Great CVs & Cover Letters from this Industry:
Accountancy CV
Assistant Accountant CV
Management Accountant CV
Cover Letters:
Assistant Accountant Cover Letter
Related Articles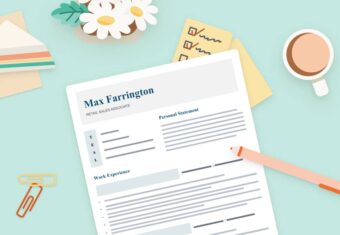 ​How to Make a Good CV
29 December 2022 | By Samuel Johns, CPRW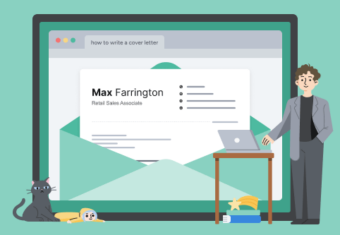 How to Write a Cover Letter
13 December 2022 | By Aaron Case, CPRW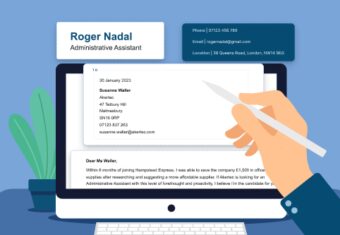 Cover Letter Format: Examples & Layout Tips
25 December 2022 | By Samuel Johns, CPRW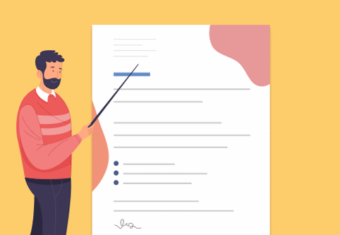 20+ Cover Letter Tips and Examples for a Standout Professional Introduction
2 February 2023 | By Seb Morgan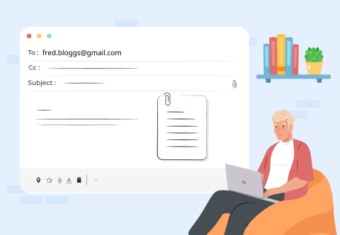 How to Write an Email Cover Letter (+ Examples)
3 February 2023 | By Eva Chan, CPRW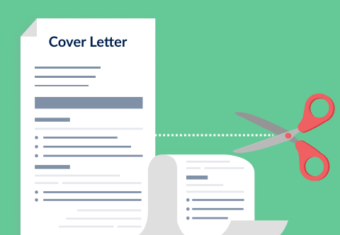 Short Cover Letter Samples [Template, 5 Examples, & Writing Tips]
7 February 2023 | By Seb Morgan
How to Start a Cover Letter in the UK
25 November 2022 | By Aaron Case, CPRW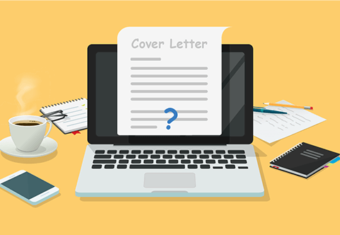 How to End a Cover Letter
16 February 2023 | By Seb Morgan
CV Examples
CV Templates
How to Write a CV
Cover Letter
Cover Letter Builder
Cover Letter Examples
Cover Letter Templates
Cover Letter Help
Frequently Asked Questions
Forgot Password
Terms & Conditions
Privacy Policy
Sample cover letter for Internship position at Goldman sachs
Summer analyst.
My name is [Your Name] and I am currently [a Year in School and Major / Business School Student at [School Name]] / [Working at Company Name in Division Name]. I was recently introduced to your firm via [Friend / Contact at Firm / Presentation] and was impressed with what I learned of [Your Culture / Working Environment / Bank-Specific Info.]. I am interested in pursuing an [Investment Banking Analyst / Associate] position at your firm, and have enclosed my resume and background information below.
I have previously [Completed Internships In… / Worked Full-Time In…]. Through this experience [Working on Transactions / Leading Teams and Managing Projects / Performing Quantitative Analysis], I have gained [Go Into Anything Relevant to Banking, Such As Analytical / Leadership / Teamwork / Finance / Accounting] skills and honed my [Any Other Relevant Skills]. I also had the opportunity to work on [High-Impact Project], which [Describe Results].
Given my background in [Summarize Internships / Work Experience] and my [Summarize Skills] skills, I am a particularly good fit for the [Position Name] position at your firm. I am impressed by your track record of [Transactions / Clients] at [Firm Name] and the significant responsibilities given to [Position Name], and I look forward to joining and contributing to your firm.
A copy of my resume is enclosed for your reference. I would welcome an opportunity to discuss my qualifications with you and learn more about [Firm Name] at your earliest convenience. I can be reached at [Phone Number] or via email at [Email Address]. Thank you very much for your time and consideration.