Skip to primary navigation
Skip to main content
Skip to footer

SlidesCarnival
How to make a great PowerPoint presentation for college (plus 12 free templates)
During your college career, you'll sit through your fair share of PowerPoint presentations . And you'll probably find yourself presenting a few of your own too.
A presentation is a great way to demonstrate what you've learned — hours of study condensed into a few short minutes. But great presentations aren't just about great content. They're also about design.
Let's start with a quick disclaimer — good presentation design won't fix bad content. However, bad design can ruin an otherwise exemplary presentation .
So what should you do? You've checked the box for pitch perfect content. But your design is lacking and your deadline is looming. It's time to read through our tips for great class presentation design.
Without any prior presentation design experience, you can create a presentation that looks as good as it sounds (and hopefully helps you bag those top grades too!). What's more, these presentation skills will serve you well throughout your college years and your professional life to come.
Here's how to ace your presentation design…
Consistency — but not monotony
Avoid too much text
Highlight important keywords
Make use of charts and graphs
Use visual communication strategies
Adapt to your environment
Speed up the design process with a presentation template (but not a default one)
Top 12 class presentation template designs for students
8 presentation tips for creating a stand-out PowerPoint for college
Tip 1: consistency — but not monotony.
We've all been there. Sitting in front of a PowerPoint presentation with slide after slide in exactly the same layout.
What happens? You drift off. You sneak a look at your mobile. You stop engaging with the content of the presentation.
So how can you stop your presentation from suffering a similar fate? You engage your audience with varied but consistent design. Here's what that means:
Vary your slide layout and how you present your content. One slide may have just bullet points, another only images, and another with a mixture of text and pictures.
Keep it consistent
Variety is a good thing. But not if it ends up making your presentation look muddled and unprofessional. So stick to the same font and color scheme. And make sure the same design features run through the whole of your presentation to create a cohesive look and feel.
Get the right mix of variety and consistency in your presentation design and you'll find it easier to catch and maintain the attention of your audience.
Tip 2: Avoid too much text
Text-heavy presentation slides are a big no-no. You end up reading from the slides rather than presenting. And your audience ends up either overwhelmed or just plain bored.
While it's tempting to showcase all your hard-earned research and knowledge, your class presentation slides shouldn't include everything you want to communicate.
Instead, treat your slides as a support for what you plan to say; a visual aid that helps to bring a little extra clarity to your verbal points.
That means using your slides to highlight just the main points. You can do this by:
Getting rid of bullet points
Wordy bullet points defy the point of bullet pointing. So break up your bullets by presenting one per page. Use icons instead of bullets to bring life to your text. Or try splitting your text into columns to prevent bullet point overload.
You can read more about how you can banish bullet points from your presentation .
Maintaining white space
When we talk about white space, we mean the parts of a slide that don't feature any text, photos, or illustrations. Maintaining a good proportion of white space on your slides helps your audience to understand the content (and it looks better too!).
Get some tips on white space .
Tip 3: Highlight important keywords
Within your text, you should draw attention to keywords. This will make it even easier for your audience to understand and absorb the key points of your presentation.
Bold fonts, contrast colors, highlight text with a background color — these are all really easy ways you can make your keywords stand out. Just avoid using all capital letters as this comes across as YELLING!
Tip 4: Make use of charts and graphs
We all love a good stat. Charts and graphs are a great way to present quantitative evidence and confirm the legitimacy of your claims . They make your presentation more visually appealing and make your data more memorable too.
But don't delve too deep into the details. Providing an overview of key data insights is the best approach if you're planning to hold an audience's attention.
Your chart will only be up on the screen for minutes, if not seconds. So adopt a less is more approach. You can do this by customizing your chart and highlighting the stuff that matters most . Color, arrows, bold text — these are all ways you can draw attention to important data.
As well as making your presentation more engaging, customizing charts to fit with your overall design has the added benefit of making your presentation look more professional.
Tip 5: Use visual communication strategies
Speech and text aren't the only ways we can communicate an idea. Your presentation visuals can do a lot of the talking for you. By visuals, we mean images, graphs, videos, infographics and even the fonts you use.
Content with visual elements is easier to process and more accessible too. It's also really good at creating emotion in your audience. It's the backbone of great presentation design.
Interested in giving your presentation a visual communication edge? Start by taking a look at these visual communication tips .
Tip 6: Adapt to your environment
Think about where you'll be delivering your presentation. How big is the room? What shape is it? What is the lighting like? Practical considerations like these should always be taken into account when coming up with a class presentation design.
If your presentation space is very well-lit, creating a strong contrast between your presentation text and background will make the text more legible.
If your classroom is huge, increasing the size of your font and any graphic elements will ensure your presentation can be seen even by those sitting right at the back.
Take some time to consider your surroundings and then design your presentation accordingly.
Tip 7: End strong
Go out with a bang! The conclusion of your presentation should be a call to action. Use direct language and make impactful summary points.
And if your content ends on a strong note, so too should your presentation slide. Create a slide design that carries as much weight as your words by including big text, big images, and/or a boldly colored background.
Tip 8: Speed up the design process with a presentation template (but not a default one)
We're guessing that you want to create a great class presentation. But you most likely don't want to spend days slaving over its design. If this sounds about right, a template can really speed things up.
But there are some pitfalls to avoid. Opt for a default template available through PowerPoint and chances are your audience will have seen it many ( many ) times before. Outdated and overused templates are definitely not the way to make a good impression.
Picking a template with a contemporary, relevant slide design can make all the difference. A fresh template is more than just a set of colors and font choices. It will come loaded with ideas for slide design and visual content , giving you a huge head start.
Once you have your template of choice, you can drop your own content into the placeholders, skipping the hard work of creating a new presentation completely from scratch.
Our top 12 class presentation template designs for students
At SlidesCarnival , we have tons of professional presentation template options to choose from. The best part? They're completely free! Here are twelve of our favorite template designs, sure to give your class presentation real impact.
Subtle Bevel Presentation Template
Big Photo Backgrounds Presentation Template
Tech Illustrated Presentation Template
Diverse People Presentation Template
Blue Professional Presentation Template
Business Geometric Presentation Template
Stats & Graphs Presentation Template
Blue Medical Presentation Template
Inspiring Nature Presentation Template
Clean Business Presentation Template
Blue Corporate Presentation Template
Blue Connections Presentation Template
Reader interactions.
e.shalini says
22 April 2021 at 10:24
Professional designs for your presentations
SlidesCarnival templates have all the elements you need to effectively communicate your message and impress your audience.
Suitable for PowerPoint and Google Slides
Download your presentation as a PowerPoint template or use it online as a Google Slides theme. 100% free, no registration or download limits.
All templates
Inspirational
Frequently Asked Questions
Google Slides Help
PowerPoint help
Who makes SlidesCarnival?
How to Prepare for a Presentation in College
Share this Article
Students can alleviate presentation stress through careful planning and regular practice.
For all courses and assignments, be sure you understand your professor's expectations.
Use engaging materials, and rehearse your presentation in front of family and friends.
Whether you're enrolled in online or on-campus classes, you should expect assignments that require you to present your work to professors and classmates. Many students feel uneasy with public speaking, but it doesn't have to be like this.
The following tips are designed to help you feel more comfortable with college presentations. Preparation and practice improve your skills and confidence, resulting in a better experience overall, not to mention better grades .
BestColleges.com is an advertising-supported site. Featured or trusted partner programs and all school search, finder, or match results are for schools that compensate us. This compensation does not influence our school rankings, resource guides, or other editorially-independent information published on this site.
Ready to Start Your Journey?
Do not procrastinate.
If the thought of a college presentation stresses you out, waiting until the last minute to get started will only make the situation worse. At the beginning of each academic term, you should review each course syllabus carefully. Note any presentation-related assignments and due dates in your calendar, and start planning as soon as possible.
If research is required, this will take time to complete, in addition to preparing the presentation itself.
Understand the Assignment
It's important to know not only what's required of a specific presentation but also how it will be evaluated. Your syllabus and other course materials may include detailed instructions and a grading rubric. Look for details related to the following:
Time Limits
Scope and format, tools and technology, develop your presentation materials.
Once you have a clear understanding of what's required and expected, it's time to create your presentation. The following steps will help you get off to a good start with your next assignment:
Start With an Outline
Engage your audience, focus on your goals, follow basic design principles, consider creating a handout, rehearse and get feedback.
One of the biggest keys to speaking confidently, in person or online, is to know your topic. Calm any pre-presentation nerves with practice. Ask a classmate, friend, or family member to help out by watching you give your presentation. If that's not possible, try recording yourself so you can review it on your own.
To get the best results, some sources advise you to practice your speech as many as 10 times . Try the following techniques to make the most of your rehearsal sessions:
Do Not Read Your Presentation
Make eye contact, avoid 'um,' 'ah,' and 'like', anticipate technical problems, maximize success in your college presentations.
If you have any questions about presentations in your college classes, ask your professors for clarification. They can share their expectations with you and direct you to available resources. These could include help with your topic research, access to software and multimedia tools, and design templates.
Dartmouth College's library and the student research office at California State University, San Marcos , provide some examples of what you might find at your own college.
Practice makes perfect when presentation skills are concerned. Embrace your college presentation requirements as an opportunity to develop skills that will benefit you not only while you're in school, but also while you pursue a career.
Feature Image: skynesher / E+ / Getty Images
Explore More College Resources
3 essential tips for online presentations.
Jazz Up Your School Presentations With These Helpful Edtech Tools
The 5 Best Note-Taking Methods for Students in College
Compare your school options.
View the most relevant schools for your interests and compare them by tuition, programs, acceptance rate, and other factors important to finding your college home.

Plagiarism checker Do The Check
Academic editing Ask For Help
Samples database View Samples Base
9 Easy Rules to Make a Good PowerPoint Presentation
01 Feb 2022
Quick Navigation
✍️Start a Presentation
📑Tips For PowerPoint Presentation
✅Rules On How To Make A Presentation
💡How to Make Your PPT Project Fast?
Today, regardless of whether you are in a school, college or university, a PowerPoint presentation is a common and widely-used method of engaging students and evaluating their knowledge and skills. This form of a multimedia project is multipurpose. With the help of a good PowerPoint presentation, a teacher or professor can not only make a lesson more interactive and engaging for the class, but also discover the knowledge and talents of his students. How to make a good PowerPoint presentation? Let's find out.
Detect plagiarism in your paper for free
How to start an excellent powerpoint presentation.
Why do you have to do it? First, such projects are evaluated just like any other assignment, which means if you fail it, you get a low grade, and your overall academic performance drops. However, this is not the main reason. In addition, creating PowerPoint slides gives you many new useful skills and improve the ones you already have – you boost your critical thinking, research, and writing skills, not mentioning that you learn to use various techniques in your studies and gain some public speaking experience.
Thus, this task is useful in many different ways. Finally, it is fun! No one will argue that creating a PPT presentation is much more engaging and fun than writing a research paper of 10 or more pages! It is also a simple way to increase your grade. It is much easier to get an A for your presentation than to get a high grade for a thesis, which once more proves that this is a useful and important skill for all students.
How to make a great PowerPoint project? Although we have said that it is much easier than submitting a paper worthy of an A, you should not think that you will not come across certain challenges during this process. Keep in mind, that a good project delivers the necessary information to the audience, but the best PowerPoint presentations engage, impress, and stay in memory for a long time. Therefore, your main goal is to make it informative and interesting.
How to impress the class and your teacher? There are many factors that are going to influence the effectiveness and interest of your project, some of them are:
High-quality content.
Attractive visual files.
Engaging files.
Speaking confidence, etc.
There are many more PowerPoint tips to keep in mind. In this post, we will give you the top nine PowerPoint presentation tips that will definitely come in handy for every student or other people engaged in similar activities.
Need help with making a good presentation?
Get your paper written by a professional writer
Tips On How To Make Your PowerPoint Presentation Perfect
How to make a good PowerPoint presentation for college? The process of making effective PowerPoint presentations is long and complicated. Luckily, we have tips and tricks that should help you with the outcome. Once you know these, you will see presentation slides as words, and you will develop your presentation skills in no time. At the same time, you can use these tips and tricks for any presentation, which is always a good idea. The tips for effective PowerPoint presentations can make a massive difference with your grade. Hence, they are important and beneficial. Once you know these, you can start creating a PowerPoint presentation. Let's see tips and tricks that have a huge effect on the PPT process and PPT results.
Simplify The Words In any Microsoft PowerPoint presentation, there are a few seconds time a person can see the slide. It should contain simple words and short ones, so a reader can get only the most valuable information. This is essential when working with PPT. A good PowerPoint presentation will be visible and easy to understand within seconds.
Avoid Using All Capital Letters It looks confusing and won't be seen in a good PowerPoint presentation. This is actually one of the PowerPoint design tips that have a huge role in all of this. You can add images on each slide, but make sure they don't interfere with the text. As always, know your audience first.
Light Text and Dark Background As you can see, this is a simple tip that has a huge effect. You can use dark text and a light background. The goal is the same. It should make the text more visible, and it is more important than the background. Use this for all lines of text, mandatory bullet points, and also key phrases.
Don't Use Text Fly-Ins These will not improve your presentation skills. The effects are not very amusing when you are discussing business, and they are something most people have seen countless times. It is one of the tips and tricks that is simple but works well with all PPT presentations and has a huge effect on the outcome.
Use HD Images You should only use HD images. These will make your slides look better and more professional. They can make any presentation so much better and more appealing. Use the best images you can find. Keep in mind that you must not use low-quality images at any point.
Avoid Using Animations The situation here is the same as with text fly-ins. These animations will get old fast, and they don't contribute to the overall value of your presentation. Keep things simple and easy. This is the best thing you can do and works well with any presentation and with any purpose. Check out professional presentations, and you will see no animations.
Don't Flip Too Much Your presentation should have a decent number of slides, but not too many. If you flip too much, you will lose the focus and attention of the audience. Just add all the facts and data you need and nothing more.
9 Rules On How To Make A Great PowerPoint Presentation?
There are many nuances to consider. However, there is no reason to deny that a student has to adhere to a few important rules in order to create a winning project, so here we have gathered all these rules for you! They will help you rock your PPT presentation! Besides, these slide tips can also come in handy for those students who are wondering how to write an essay with Google Slides themes.
1. Show your creativity
This is the first thing to keep in mind! A PowerPoint project is not about making it "right" or "wrong" – it is about showing your personality, so let your creativity out and try to surprise everyone with your unique artistic vision.
2. Add high-quality media files
It is not a secret that 90% of PowerPoint presentation's success is by graphics. This is the main thing that will attract your audience's attention. Therefore, you should always use high-quality pictures and videos, not mentioning that all files have to be relevant to your topic and also engaging (consider adding some unusual and fun graphics).
3. Don't overload it with animation
Without a doubt, nice-looking transitions and animations between your slides attract more attention, but they may also distract your audience. Try to keep it simple and classy.
4. Choose a good theme
A well-planned visual theme will help you make your slides look organic and harmonic. However, do not use templates. Using common templates removes your personal touch from the work, and it becomes too vanilla and won't be memorable.
5. Avoid providing too much text or bullet lists
Why does it matter? The main idea of pay for PowerPoint presentation is simplicity! This type of project does not have to be overloaded with text – this will be your function as a speaker to share more information with the audience, while your slides only have to contain the main points! Therefore, minimize the amount of text.
6. Try to read less
Another thing that contributes to the success of your presentation is your confidence as a speaker, which is not shown if you are reading from the slides all the time. One of the most important tips for a PPT presentation is to stay confident and do not use a written paper to read the whole text from.
7. Use of charts and diagrams
This is something you should use! Often, charts and diagrams can highlight or explain the message you are trying to deliver much better than any text, but you have to use them carefully to avoid common mistakes as inappropriate size, lack of consistency, etc.
This is one of the most significant PowerPoint design tips! Although choosing fonts may not seem like a big problem, an inappropriate font can ruin the whole impression of your work! Choose fonts that will be easy to read and would look harmonious in your presentation.
9. Less is better
There is a rule that can help you make a perfect presentation – the 10/20/30 rule recommends you to include not more than 10 slides in your project, limit the time of presentation to a maximum of 20 minutes, and use minimum 30-point font size to make it easy to read. You won't make a mistake if you follow this rule.
Stuck with finding the right title?
Get plenty of fresh and catchy topic ideas and pick the perfect one with PapersOwl Title Generator.
How to Make Your PPT Project Fast?
Where to get great PowerPoint presentations? If you are still not confident in your abilities after reading our PowerPoint guidelines, it's okay, and it is also fine if you just don't want to bother yourself with a time-consuming task like this. You can enlist the help of professional writers here at PapersOwl!
Our team is ready to do its best to prepare excellent PowerPoint slides for you on any presentation topics for college students and of any complexity, and we can also do it promptly – even within a day or less. Why should you buy PowerPoint presentations online from a professional? It gives you many benefits:
You are avoiding common mistakes.
You save time.
You don't have to work on an assignment that seems complicated or boring to you.
You can hire a professional writer with an MA or Ph.D. degree to be assured of great results.
You get a chance to boost your grades quickly and easily!
Another great news is that at PapersOwl, you can also use presentation writing services with college assignments on various subjects – therefore, by choosing PapersOwl once, you obtain a reliable friend for all times. We can tackle any task, and we guarantee that you will be satisfied!
Was this article helpful?
Thanks for your feedback.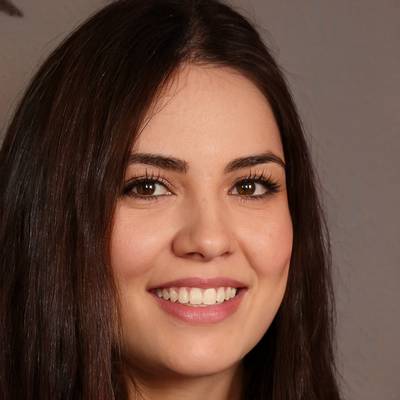 Dr. Caroline Phd
I have always been a bit of a polymath – I loved going through encyclopedias, learning interesting facts about the world around us. Even when it was time to choose my major, I struggled a lot, as I wanted to learn everything about everything.
Readers also enjoyed
Insider's guide how to beating turnitin.
Student Tips 89 likes
Redundancy in Writing: Guide on Succinctly Writing
Student Tips 77 likes
Draw Our Owl In Your Own Style (Art Competition)
Student Tips 64 likes
WHY WAIT? PLACE AN ORDER RIGHT NOW!
Simply fill out the form, click the button, and have no worries!

an Excelsior University site
Sample PowerPoints
Check out the sample PowerPoint presentations below, one from a student and one from a professional. Think about what works well for you and what strategies you might be able to model in your own presentations.
In the student sample, though the presentation is simple, the images add to the overall purpose of the presentation, and the student has listed references at the end of the presentation. This is a common requirement for college assignment presentation.
Click on the image below to view a PDF of the sample student presentation.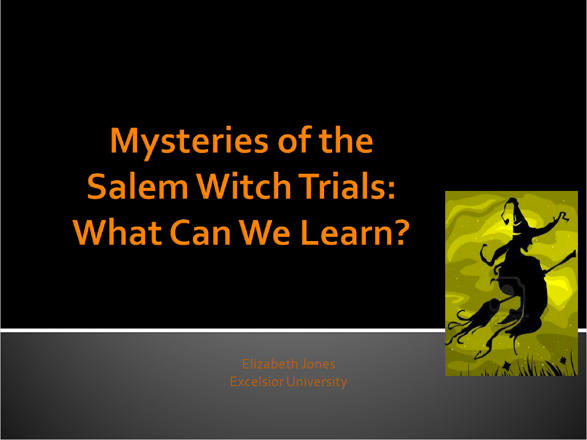 In the professional sample, you'll notice animations, smooth transitions, and content that appears in stages. Though this kind of presentation may be difficult for a novice, this sample can give you an idea of what PowerPoint is capable of and how you can use the many features of the software to tell your story.
Write  |  Read  |  Educators
Grumble... Applaud... Please give us your feedback!

Online Writing & Presentations »
Presentations »
Sample PowerPoints »
EXPLORE Coupons Tech Help Pro Random Article About Us Quizzes Contribute Train Your Brain Game Improve Your English Popular Categories Arts and Entertainment Artwork Books Movies Computers and Electronics Computers Phone Skills Technology Hacks Health Men's Health Mental Health Women's Health Relationships Dating Love Relationship Issues Hobbies and Crafts Crafts Drawing Games Education & Communication Communication Skills Personal Development Studying Personal Care and Style Fashion Hair Care Personal Hygiene Youth Personal Care School Stuff Dating All Categories Arts and Entertainment Finance and Business Home and Garden Relationship Quizzes Cars & Other Vehicles Food and Entertaining Personal Care and Style Sports and Fitness Computers and Electronics Health Pets and Animals Travel Education & Communication Hobbies and Crafts Philosophy and Religion Work World Family Life Holidays and Traditions Relationships Youth
HELP US Support wikiHow Community Dashboard Write an Article Request a New Article More Ideas...
EDIT Edit this Article
PRO Courses New Tech Help Pro New Expert Videos About wikiHow Pro Coupons Quizzes Upgrade Sign In
Browse Articles
Quizzes New
Train Your Brain New
Improve Your English New
Support wikiHow
About wikiHow
Easy Ways to Help
Approve Questions
Fix Spelling
More Things to Try...
H&M Coupons
Hotwire Promo Codes
StubHub Discount Codes
Ashley Furniture Coupons
Blue Nile Promo Codes
NordVPN Coupons
Samsung Promo Codes
Chewy Promo Codes
Ulta Coupons
Vistaprint Promo Codes
Shutterfly Promo Codes
DoorDash Promo Codes
Office Depot Coupons
adidas Promo Codes
Home Depot Coupons
DSW Coupons
Bed Bath and Beyond Coupons
Lowe's Coupons
Surfshark Coupons
Nordstrom Coupons
Walmart Promo Codes
Dick's Sporting Goods Coupons
Fanatics Coupons
Edible Arrangements Coupons
eBay Coupons
Log in / Sign up
Education and Communications
Presentations
How to Do a Presentation in Class
Last Updated: January 15, 2023 Approved
This article was co-authored by Patrick Muñoz . Patrick is an internationally recognized Voice & Speech Coach, focusing on public speaking, vocal power, accent and dialects, accent reduction, voiceover, acting and speech therapy. He has worked with clients such as Penelope Cruz, Eva Longoria, and Roselyn Sanchez. He was voted LA's Favorite Voice and Dialect Coach by BACKSTAGE, is the voice and speech coach for Disney and Turner Classic Movies, and is a member of Voice and Speech Trainers Association. wikiHow marks an article as reader-approved once it receives enough positive feedback. This article has 90 testimonials from our readers, earning it our reader-approved status. This article has been viewed 1,589,079 times.
Doing a presentation in class can be intimidating, but it does not have to be. This wikiHow will give you lots of pointers on how to do a presentation in class with minimal stress.
Planning the Presentation
Write down keywords or main ideas. If you need to consult your index cards, you're only going to want to scan the index card for information, not read every last word.
Most of the time, the act of putting information down on your index cards will help you remember the information. So, while you might not strictly need the note cards, it's a nice security blanket to have if you happen to forget what you were going to say.
You don't want to be reading straight off your notecards during your presentation.
Practice in front of your family or friends, or in front of the mirror, when you rehearse your presentation. It's probably better to do it in front of friends who you may not know well, as this will help you replicate the feeling of being in front of the class.
Ask your friends for feedback after you finish your presentation. Was the presentation long enough? How was your eye contact? Did you stammer at all? Were all the points clearly made?
Make a critique of your practice performance. Challenge yourself to work on all the things that you believe you can improve during the real presentation. When it comes time to deliver the real deal, you'll feel confident knowing that you've worked extra hard on what was toughest for you.
Get quotes from reliable sources. Good quotes make a good presentation great. Taking what smart people have said and putting it into your presentation not only makes you look smart, it shows the teacher that you spent time thinking about what other people said.
Make sure your sources are trustworthy. There's nothing that can quite break your confidence like a fact that turns out to not be a fact. Don't always trust the information you get off the Internet.
Delivering the Presentation
Studies have shown that smiles are infectious; that means that once you smile, it's hard for everyone else not to smile. So if you want your presentation to go off without a hitch, force yourself to smile. That'll make everyone smile; and maybe those smiles will make you actually smile.
Think about your intention before you talk to your audience. Do you want to educate, enlighten, or entertain this audience? What is the effect that you want to have on the listener?
Visualize success before, during, and after your presentation. Be humble about what you do — no need for cockiness — but imagine a successful presentation at all times. Don't let the thought of failure creep into your mind.
In many ways, your confidence is just as important as the information you're delivering. You don't want to spread misinformation, or skimp on doing your research, but a lot of what you'll be graded on — and what the other students come away with — is going to be your level of confidence. Also if you are confident, you will have a better time exchanging ideas with the class.
If you need a confidence boost, think big picture. After 10 or 15 minutes, your presentation will be over. What will your presentation matter in the long run? Probably not very much. Try to do the best you can, but if you're getting nervous, remind yourself that there are much more important moments in your life to come.
Have the goal of looking at every person in the classroom at least once. That way, everyone will feel like you've engaged with them. Plus, you'll look like you know what you're talking about.
Inflection is the kind of movement that radio DJs put into their voice; it's the ramped-up pitch in your voice when it gets excited. You don't want to sound like you've just seen a lion, but you also don't want to sound like you've just seen a squirrel, either. Vary it up to make the presentation more interesting.
Tell a story, maybe one with a personal note. Stories are great for history or English presentations. Maybe you can tie your presentation into a little anecdote about a famous historical person?
Ask a provocative question. Ending with a question is a good way of getting your audience to think about your presentation in an interesting way. Is there a certain conclusion you want them to come to?
Community Q&A
Have good posture. Don't cross or fold your arms, keep them open. Don't slouch and keep your back straight. [8] X Research source ⧼thumbs_response⧽ Helpful 0 Not Helpful 0
Try not to argue with your audience. This detracts from your presentation. Just tell them they have an interesting point and that you'll check and get back to them. ⧼thumbs_response⧽ Helpful 0 Not Helpful 0
Don't forget to look at everyone, not just the floor. Don't stare at anyone in particular but 'skim' the class. ⧼thumbs_response⧽ Helpful 0 Not Helpful 0
Some people may be so tied up before a presentation that they feel faint and may pass out during their speech. If this describes you, make sure you prepare especially hard and keep your blood sugar up before you present. ⧼thumbs_response⧽ Helpful 7 Not Helpful 0
Don't keep your mobile phone in your pocket or it will interfere with the microphone (if any). ⧼thumbs_response⧽ Helpful 5 Not Helpful 5
You Might Also Like
↑ https://www.gvsu.edu/ours/oral-presentation-tips-30.htm
↑ https://www.uwe.ac.uk/study/study-support/study-skills/presenting-and-working-with-others
↑ https://www.bbc.co.uk/bitesize/topics/zcfv4wx/articles/zdn3d6f
↑ https://homes.cs.washington.edu/~mernst/advice/giving-talk.html
About This Article
The best way to prepare for your class presentation is to practice in front of a friend or family member. When it's time to present, make eye contact with your audience and use hand motions to illustrate your points. Don't forget to smile! Finish strong with a final statistic or provocative question. If you're still nervous, read on for more advice! Did this summary help you? Yes No
Reader Success Stories
Amaar Usmani
Dec 14, 2022
Did this article help you?
Jun 19, 2016
Aug 8, 2016
Mar 30, 2016
Saskia Schouten
May 26, 2017
Featured Articles
Trending Articles
Watch Articles
Terms of Use
Privacy Policy
Do Not Sell or Share My Info
Not Selling Info
wikiHow Tech Help Pro:
Level up your tech skills and stay ahead of the curve
How to Make a Good PowerPoint Presentation for College
Learn how you can create a good PowerPoint presentation for your college.
Author: Barrera Alcova
Product/Version: PowerPoint
Date Created: November 27, 2020 Last Updated: November 27, 2020
In this present time, teachers are beginning to make the adjustment to digital means of engaging their students to make their job easy. In the same vein, students are expected to rely more on write my essay services and have in-depth knowledge about PowerPoint presentations, and it is believed that as a college student, you must know how to go about it. With the aid of good PowerPoint presentations, teachers have been able to communicate even the most tedious lectures in a way that's easy to grasp for students. Most importantly, it has improved interactions between students and college teachers and has also helped students broaden their knowledge so they can uncover hidden talent.
As a fact, a presentation is considered more than just a set of slides. This is the process of providing your ideas to others. In other words, this is a speech that is designed to convince others. Whether you completed the practice and your diploma is worthy of an excellent mark, or how you did your essay, even in case of do my homework for me - is not so important. The main thing is that the presentation skill is not an innate talent, but a skill that anyone can develop. For this reason, some students prefer to show up and highlight the main plan for the perfect presentation.
Over the years, college students have always encountered problems on how to present their slides. However, you can get a college essay writer online to help you write on how to do a good PowerPoint presentation slide.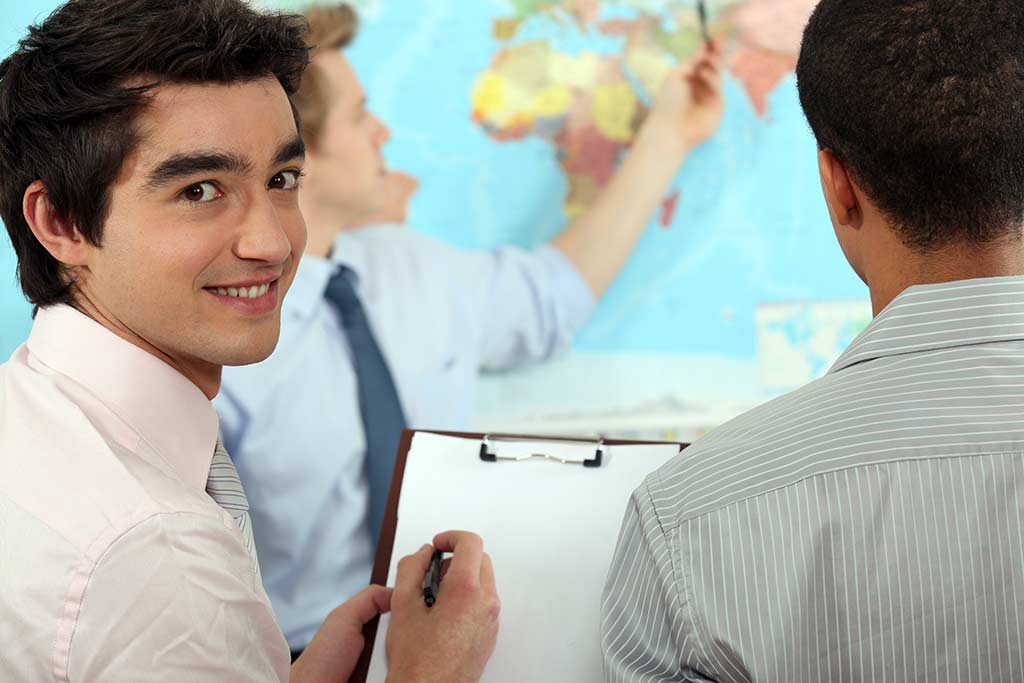 Below are steps that you can follow:
1. Make Your Outline Simple
The first step to having a good presentation is to make your outline simple and easy to grasp so that you won't look like you are trying to read out a whole textbook. Remember, you're working within a time frame when making presentations, so you need to know the necessary points that can help you marshal your facts effectively and accurately. To make your presentation easier, draft out steps that include your title slide, your topic introduction, your arguments (for and against), and conclusion. You can also have an expert to do your assignments .
2. Research Arguments to back your topic
The presentation can either be based around a narrative or you may be examining a discussion from an alternative point of view. No matter what it is, it is advisable to study the pros and cons of your presentation so you won't be speaking with a biased or undercooked mind. This is due to the fact that questions may be raised by your audience to counter your presentation's message. If you're unable to effectively defend your work, marks may be deducted by your supervisor, no matter how stellar your delivery.
Therefore, research on the arguments "for" and "against." This will help you prepare for whatever questions might be thrown from any angle. You can read more about the concept of argument in order not to commit fallacies during the presentation. It will give you an edge for good grades when you are done.
3. Keep the Slides Simple
Many college students fall foul of this simple rule; they want to impress their teachers with overcomplicated slides. Too many graphical elements and animations can make the presentation challenging to grasp for the audience. Always remember, the purpose of your presentation is to establish your claim, and the only means to ensure it is to keep the slides simple. You can research PowerPoint templates to choose slides that can make your work easy to understand.
4. Make Use of High-Quality Images and Videos
It is not everything that your words can explain, but a video or high-quality image can convey your thoughts better for you. Insert this imagery in your slides to make it more understandable. For instance, if you are discussing the importance of forex trading to the financial world, a forex chart will explain your point quickly. A video will explain even better because it will show how trading is done on forex, how profit can be made, and how a forex trader can avert losses.
5. Tell a Story
Your presentation can get more grades if you can tell a story that captivates the audience. Nevertheless, be sure that your story is related to what you are presenting and draw out the logicality of the story to the presentation. In your story, keep to the following rule: a call to action that will convince your audience. It is an excellent way to earn more marks. You can get professional help to write your essay.
6. Practice with Mock Presentation
Do mock presentations with your friends to know the flaws in your presentation so that you can improve on the areas where necessary. Ensure that you take mock presentations seriously. Verify that you're carrying your audience along and that you are keeping within the allocated time frame. Ensure also that there are no loopholes in your narrative. The mock presentation will help you make up for these flaws.
7. Never Read from the Slides
Always remember to say within yourself "I am presenting, not reading." This is a technique that has worked for people who have done successful presentations. Therefore, prepare well, understand the nitty-gritty of your topic so that you will write simple information on your slides, which you will explain to the audience. To make it simpler, list them in a bullet form format. It gives you confidence, and it leaves your audience with the impression that you know what you are talking about concerning the topic.
8. Let Your Voice and Body Language do the Expression
You do not want to do a boring presentation where people are bored with what you are saying. The only way to spice up your presentation is to add mimicking sound to your voice and let your body express itself with gestures and if possible, let there be humor that doesn't offend anyone.
9. Draw a Logical Conclusion
Like Nicollo Machiavelli would say "the end justifies the means," it would be a waste of time to have a good starting and end on a wrong note. The success of a presentation lies in the conclusion drawn at the end of the argument. Therefore, after giving points in the form of arguments from various points of view, draw a meeting point that serves as a meeting point that connects to both sides of the arguments you have marshaled. However, it must be proffering solutions; that solution is your position concerning the topic.
From the following points stated, you will discover that doing a PowerPoint presentation is all about being smart with words and time. However, you can save yourself stress by buying online from a reputable writing platform to have a successful presentation.
You May Also Like: Analysis Feature in WeCompress: Conversation with Mike Power | Presentation Procrastinators: 03
Popular Posts
Organic Shapes with Brush Edges
You get 8 shape types plus lines as part of this Organic Shapes collection. Each of these 8 shape types have 10 variants. So you end up with 80 hand-drawn shape options! Again each of these 80 shapes have 12 brush stroke styles! Plus you get the lines and arrows in 12 brush stroke styles too. Combine all variations to end up with more than 3000 possibilities.
Buy and Download for $99+ (83 MB)
This is the original page. An AMP (Accelerated Mobile Page) version of this page is also available for those on mobile platforms, at How to Make a Good PowerPoint Presentation for College .
Microsoft and the Office logo are trademarks or registered trademarks of Microsoft Corporation in the United States and/or other countries.
Home | PowerPoint | Photoshop | PowerPoint Templates | PowerPoint Tutorials | Blog | Notes | Ezine | Media Kit | Feedback | Site Map | About Us | Contact Us Link to Us | Privacy | Testimonials PowerPoint Backgrounds | Christian PowerPoint Backgrounds | Business PowerPoint Presentation Templates
Plagiarism will be detected by Copyscape

Tips for Online Students , Tips for Students
Presentation Tips For Students – Show And Tell Like A Pro!
Giving a presentation to fellow classmates can be a bit daunting, especially if you are new to oral and visual presenting. But with the right PowerPoint tips, public speaking skills, and plenty of practice, you can present like a pro at your upcoming presentation. Here, we've laid out the best college presentation tips for students. And once you have one successful presentation, you'll get better each time!
The Best Presentation Tips for Students
1. arrive early and be technically prepared.
Get to the room early and make sure you leave plenty of time for technical set up and technical difficulties. Have several backup drives (including an online version if possible) so that you are prepared for anything!
2. Know More
Be educated on more than just what you are sharing. That way, you can add points, speak candidly and confidently, and be prepared to answer any audience or teacher questions.
3. Share Your Passion With Your Audience
Connect with your audience by showing that you are passionate about your topic. Do this with the right tone, eye contact, and enthusiasm in your speech.
Photo by  Austin Distel  on  Unsplash
4. pace yourself.
When student presenters are nervous, they tend to speed up their speech. This can be a problem, however, because your speed may be distracting, hard to understand, and you may run under your time.
5. Rehearse Thoroughly
Don't just practice, rehearse your college presentation. Rehearse the entire delivery, including standing up, using gestures, and going through the slides.
6. Show Your Personality
You don't need to be professional to the point of stiffness during your college presentation . Don't be afraid to show your personality while presenting. It will make your presentation more interesting, and you will seem more approachable and confident.
7. Improvise
You can't be 100% certain what will happen during your presentation. If things aren't exactly as you expected, don't be afraid to improvise and run off script.
8. Pump Yourself Up
Get yourself excited and full of energy before your college presentation! Your mood sets the tone for your presentation, and if you get excited right before, you will likely carry that throughout and you'll make your audience excited about your topic as well.
9. Remember To Pause
Pausing not only only prevents filler words and helps you recollect your thoughts, it can also be a powerful indicator of importance within your presentation.
10. Create "Um" Alternatives
Try hard not to use filler words as they make you look unprofessional and uncertain. The best alternatives to "um" "like" and "so" are taking a breath or a silent pause to collect your thoughts.
11. Using Your Hands
Using your hands makes your college presentation more interesting and helps to get your points across. Point at the slide, use common hand gestures, or mimic a motion.
12. Eye Contact
Eye contact is one of the most important presentation tips for students . Many students are nervous, so they look at their notes or their feet. It is important that you show your confidence and engage your audience by making eye contact. The more presentations you give, the more eye contact will feel natural.
13. The Right Tone
The best public speakers vary their tone and pitch throughout their presentation. Try to change it up, and choose the right tone for your message.
Preparing an Effective College Presentation
1. open strong.
Grab your fellow students' attention by starting strong with a powerful quote, intriguing scenario, or prompt for internal dialogue.
2. Start With A Mind Map
Mind mapping is literally creating a map of the contents of your college presentation. It is a visual representation and flow of your topics and can help you see the big picture, along with smaller details.
Photo by  Teemu Paananen  on  Unsplash
3. edit yourself.
Some students make the mistake of including too much information in their college presentations. Instead of putting all of the information in there, choose the most important or relevant points, and elaborate on the spot if you feel it's necessary.
4. Tell A Story
People love stories — they capture interest in ways that figures and facts cannot. Make your presentation relatable by including a story, or presenting in a story format.
5. The Power Of Humor
Using humor in your college presentation is one of the best presentation tips for students. Laughter will relax both you and the audience, and make your presentation more interesting
PowerPoint Tips for Students
1. use key phrases.
Choose a few key phrases that remain throughout your PowerPoint presentation. These should be phrases that really illustrate your point, and items that your audience will remember afterwards.
2. Limit Number Of Slides
Having too many slides will cause you to feel you need to rush through them to finish on time. Instead, include key points on a slide and take the time to talk about them. Try to think about including one slide per one minute of speech.
3. Plan Slide Layouts
Take some time to plan out how information will be displayed on your PowerPoint. Titles should be at the top, and bullets underneath. You may want to add title slides if you are changing to a new topic.
Photo by  NeONBRAND  on  Unsplash
4. the right fonts.
Choose an easy-to-read font that isn't stylized. Sans serif fonts tend to be easier to read when they are large. Try to stick to only two different fonts as well to keep the presentation clean.
5. Choosing Colors And Images
When it comes to colors, use contrasting ones: light on dark or dark on light. Try to choose a few main colors to use throughout the presentation. Choose quality images, and make sure to provide the source for the images.
6. Use Beautiful Visual Aids
Keep your presentation interesting and your audience awake by adding visual aids to your PowerPoint. Add captivating photos, data representations, or infographics to illustrate your information.
7. Don't Read Straight From Your Notes
When you read straight from your notes, your tone tends to remain monotonous, you don't leave much room for eye contact. Try looking up often, or memorizing portions of your presentation.
8. Avoid Too Much Text
PowerPoint was made for images and bullets, not for your entire speech to be written in paragraph form. Too much text can lose your adiences' interest and understanding.
9. Try A Theme
Choosing the right theme is one of those presentation tips for students that is often overlooked. When you find the right theme, you keep your college presentation looking interesting, professional, and relevant.
10. Be Careful With Transitions And Animations
Animations and transitions can add a lot to your presentation, but don't add to many or it will end up being distracting.
Public Speaking Tips for Students
1. choose your topic wisely.
If you are able to pick your topic, try to pick something that interests you and something that you want to learn about. Your interest will come through your speech.
2. Visit The Room Beforehand
If your presentation is being held somewhere outside of class, try to visit the location beforehand to prep your mind and calm your nerves.
3. Practice Makes Perfect
Practice, practice, practice! The only way you will feel fully confident is by practicing many times, both on your own and in front of others.
Photo by  Product School  on  Unsplash
4. talk to someone about anxiety.
If you feel anxious about your college presentation, tell someone. It could be a friend, family member, your teacher, or a counselor. They will be able to help you with some strategies that will work best for you.
5. Remind Yourself Of Your Audience
Remember, you are presenting to your peers! They all likely have to make a presentation too at some point, and so have been or will be in the same boat. Remembering that your audience is on your side will help you stay cool and collected.
6. Observe Other Speakers
Look at famous leaders, or just other students who typically do well presenting. Notice what they are doing and how you can adapt your performance in those ways.
7. Remind Yourself Of Your Message
If you can come up with a central message, or goal, of your college presentation, you can remind yourself of it throughout your speech and let it guide you.
8. Don't Apologize
If you make a mistake, don't apologize. It is likely that no one even noticed! If you do feel you need to point out your own mistake, simply say it and keep moving on with your presentation. No need to be embarrassed, it happens even to the best presenters!
When you smile, you appear warm and inviting as a speaker. You will also relax yourself with your own smile.
The Bottom Line
It can be nerve racking presenting as a college student, but if you use our presentation tips for students, preparing and presenting your college presentation will be a breeze!
Related Articles
Privacy overview.
Culture & Society
Science & Technology
Content Services
How to Make a PowerPoint Presentation for College
Tips on how to make a PowerPoint presentation for college. Experts share their guidelines that will help you in the writing process.
How to Make a PowerPoint Presentation for College: Tips from Experts 
When you need to deliver a speech or a presentation, be sure that a slideshow made in PowerPoint complements it. With the help of a PPT presentation, you can highlight the key ideas in a clear and comprehensive way. Besides, your target audience will focus on the major aspects of your project. With the help of a PowerPoint slideshow, you can pinpoint to the most significant ideas, add visuals, and organize some text in a well-structured form.
While it is not hard to create a good PPT presentation, it is certainly more challenging to provide a great one. Thus, it is no wonder that so many students seek for professional help in their urge to learn how to make a PowerPoint presentation for college . A flawed PPT may have one or a few of the following characteristics: an abundance of details on one slide, too many slides, too much text per slide, different colors and fonts, illegible figures, etc. Hopefully, with the professional strategies provided below, you will be able to provide a flawless presentation and make your audience engaged in it.
How to Create an Effective College PowerPoint Presentation?
Select an appropriate template for design .
MS PowerPoint is particularly handy when it comes to choosing design for your PPT: you do not need to manually select design for each slide but choose one design for the whole presentation. There are many templates that are suitable to a specific topic, way of presenting or style. So, you can choose the one that appeals to you most and that would be most appropriate in relation to the discipline or topic. In any case, there is an option to modify it according to your preferences.
Be attentive when using media and animations
If you decide to use animations, make sure they are relevant: they should add more value to the topic instead of merely distracting attention from the key ideas. Thus, do not opt for sophisticated animations – you may simply use fades or cuts.
When it comes to media usage, you are welcome to utilize videos, audio, and pictures – again, only when these are relevant within the context. They should help you describe or explain some part of the topic.
3 Tips for Ensuring Top-Quality Design of Your Presentation
Tip 1. Enrich it with relevant colors
If you are delivering a speech in front of a huge audience, or maybe if you are representing your college at some conference, utilize your college colors for designing the slides. These colors may be used as accents in bullets, graphs, diagrams, charts, and other visuals.
Tip 2. Ensure sufficient white space
White space is your friend when it comes to creating presentations, posters, etc. It helps focus on the most important elements and break the whole presentation into blocks. With its help, the text will not look cluttered.
Tip 3. Devote one slide to a separate topic or idea
Do not cram a few ideas or subtopics into one slide. Do not overstuff the slides with the information.
Other Recommendations That Make Your Presentation Superb
1. Avoid excessive text
Do not cram your slides with excessive or irrelevant text. When slides contain more text than visuals, it makes you read the text in front of the audience as if from your notebook. When you need to deliver a PPT, your main goal is to present key points. So, be attentive to the visual form: use lists, bullet points, tables, charts, and other tools that can convey ideas in a concise and brief format.
2. Research the topic to find sufficient supporting evidence
You should have enough illustrative materials for your PPT. If you investigate some topic, make sure you have evidence to back up the argument. The type of presentation depends on the type of speech or paper that you have to prepare. For example, it may be informative, entertaining, persuasive or argumentative. So, before you present some topic, research it thoroughly and find out the essentials of your PPT type. Remember: your presentation should make it easier for you to defend your research project.
3. Practice presenting and gather feedback
One of the major challenges about delivering a PPT presentation lies in the speech you should provide. So, try to practice public speaking, particularly when you need to present some topic in front of a huge audience. You may try to rehearse in front of your family or friends. This would also be a perfect chance for you to ask them for some feedback as to what you look or sound like.
Pay attention to the following while rehearsing:
Avoid fillers, such as «like», «um», «ah», etc. Excessive usage of these fillers signify that you are nervous or anxious. Instead of filling your speech with them, pause for a moment and take a deep breath.
Do not read your presentation from the slides. Use the slides as a visual support for yourself. When you have some text on the slides that you try to read, you can be distracted and lose focus. So, it is recommended to focus on speaking while using the slides for illustration and visual aid.
Come up with plan B in case of any technical problems. Rehearse not only the process of speaking but also the case if something goes wrong with technology. Practice connecting Internet or projector, and also try to use all tools on your own before the presentation.
Bear in mind the importance of eye contact. You are telling something to the audience with your presentation, so keep eye contact with them. If you are delivering a presentation in front of the camera, look into the camera but not somewhere else.
How to Finish a Presentation?
Many students do not even think about how to end a presentation. For many, it is not even some kind of question they should bother about. In essence, it may be even harder to end a presentation than to start it because when you conclude a presentation, you need to leave a lasting impression on the audience. Thus, it is important to preserve all important ideas and messages and make sure no ideas are left unclear.
One of effective ways to finish a presentation is to provide an open question. It may be a food for thought. As a rule, such techniques have a favorable impact on listeners, and they do not lose focus from your speech after you finish it.
Another good way is to provide a call to action. You can use such an approach in cases when your presentation is devoted to making life or planet better.
Last but not least, you may provide some controversial fact, a quotation or some statistics. Normally, these should also have the function to preserve readers' attention on some burning issue.
No matter what is the purpose of your presentation, just bear in mind that it has to be effective and complementing your speech. Use the tips above when developing your PPT, and remember to practice it.
Stay updated with all the insights. Navigate news, 1 email day. Subscribe to Qrius
what is qrius
Qrius reduces complexity. We explain the most important issues of our time, answering the question: "What does this mean for me?"
daily updates in your inbox
Start your mornings with the acclaimed 'Qrius Mornings' newsletter that gives you our best article of the day right in your inbox.
Follow us on Facebook
Featured articles.
Factory Reset
appearance of Michael Jackson
empire state building facts
characteristics of arthropoda
National security
Snowfall in Chennai
Indian flag
Before Christ
Home Blog Presentation Ideas How to Start a Presentation: 5 Strong Opening Slides and 9 Tricks To Test
How to Start a Presentation: 5 Strong Opening Slides and 9 Tricks To Test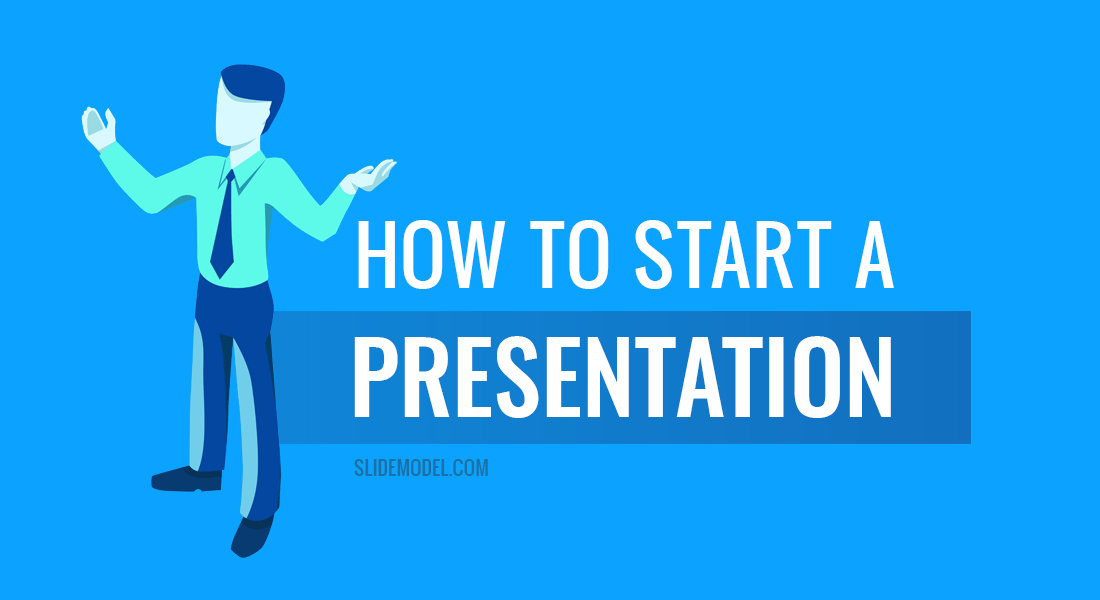 Knowing how to start a presentation is crucial: if you fail to capture the audience's attention right off the bat, your entire presentation will flop. Few listeners will stick with you to the end and retain what you have told.
That is mildly unpleasant when you are doing an in-house presentation in front of your colleagues. But it can become utterly embarrassing when you present in front of larger audiences (e.g., at a conference) or worse – delivering a sales presentation to prospective customers.
Here is how most of us begin a presentation: give an awkward greeting, thank everyone for coming, clear our throats, tap the mic and humbly start to mumble about our subject. The problem with such an opening performance? It effectively kills and buries even the best messages.
How to Start a PowerPoint Presentation The Right Way
Let's say you have all of your presentation slides polished up (in case you don't, check our quick & effective PowerPoint presentation design tips first). Your presentation has a clear storyline and agenda. Main ideas are broken into bite-sized statements for your slides and complemented with visuals. All you have left is to figure out how you begin presenting.
The best way is to appeal to and invoke certain emotions in your audience – curiosity, surprise, fear, or good-old amusements. And here's how it's done.
1. The Classic Trick: Open with An Introduction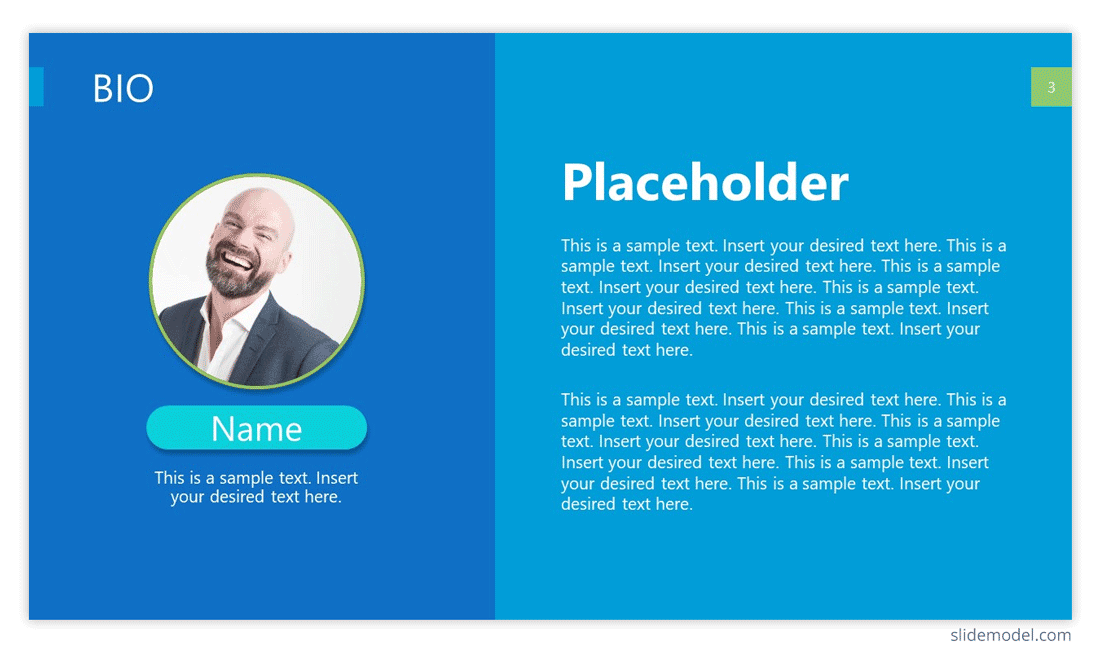 When you don't feel like reinventing the wheel, use a classic trick from the book – start with a quick personal introduction. Don't want to sound as boring as everyone else with your humble "Hi, I'm John, the head of the Customer Support Department"? Great, because we are all about promoting effective presentation techniques (hint: using a dull welcome slide isn't one of them).
Here's how to introduce yourself in a presentation the right way.
a. Use a link-back memory formula. To ace a presentation, you need to connect with your audience. The best way to do so is by throwing in a simple story showing who you are, where you came from, and why the things you will say matter.
The human brain loves a good story, and we are more inclined to listen and retain the information told this way. Besides, when we can relate to the narrator (or story hero), we create an emotional bond with them, and, again – become more receptive, and less skeptical of the information that is about to be delivered.
So here are your presentation introduction lines:
My name is Joanne, and I'm the Head of Marketing at company XYZ. Five years ago I was working as a waitress, earning $10/hour and collecting rejection letters from editors. About ten letters every week landed to my mailbox. You see, I love words, but decent publisher thought mine were good enough. Except for the restaurant owner. I was very good at up-selling and recommending dishes to the customers. My boss even bumped my salary to $15/hour as a token of appreciation for my skill. And this made me realize: I should ditch creative writing and focus on copywriting instead. After loads of trial and error back in the day, I learned how to write persuasive copy. I was no longer getting rejection letters. I was receiving thousands of emails saying that someone just bought another product from our company. My sales copy pages generated over $1,500,000 in revenue over last year. And I want to teach you how to do the same"
b. Test the Stereotype Formula. This one's simple and effective as well. Introduce yourself by sharing an obvious stereotype about your profession. This cue will help you connect with your audience better, make them chuckle a bit, and set a lighter mood for the speech to follow.
Here's how you can frame your intro:
"My name is ___, and I am a lead software engineer at our platform [Your Job Title]. And yes, I'm that nerdy type who never liked presenting in front of large groups of people. I would rather stay in my den and write code all day long. [Stereotype]. But hey, since I have mustered enough courage…let's talk today about the new product features my team is about to release…."
After sharing a quick self-deprecating line, you transition back to your topic, reinforcing the audience's attention . Both of these formulas help you set the "mood" for your further presentation, so try using them interchangeably on different occasions.
2. Open with a Hook
Wow your audience straight off the bat by sharing something they would not expect to hear. This may be one of the popular first-time presentation tips, but don't rush to discard it.
Because here's the thing: psychologically , we are more inclined to pay attention whenever presented with an unexpected cue. When we know what will happen next – someone flips the switch and lights turn on – we don't really pay much attention to that action.
But when we don't know what to expect next – e.g., someone flips the switch and a bell starts ringing – we are likely to pay more attention to what will happen next. The same goes for words: everyone loves stories with unpredictable twists. So begin your presentation with a PowerPoint introduction slide or a line that no one expects to hear.
Here are a few hook examples you can swipe:
a. Open with a provocative statement. It creates an instant jolt and makes the audience intrigued to hear what you are about to say next – pedal back, continue with the provocation, or do something else that they will not expect.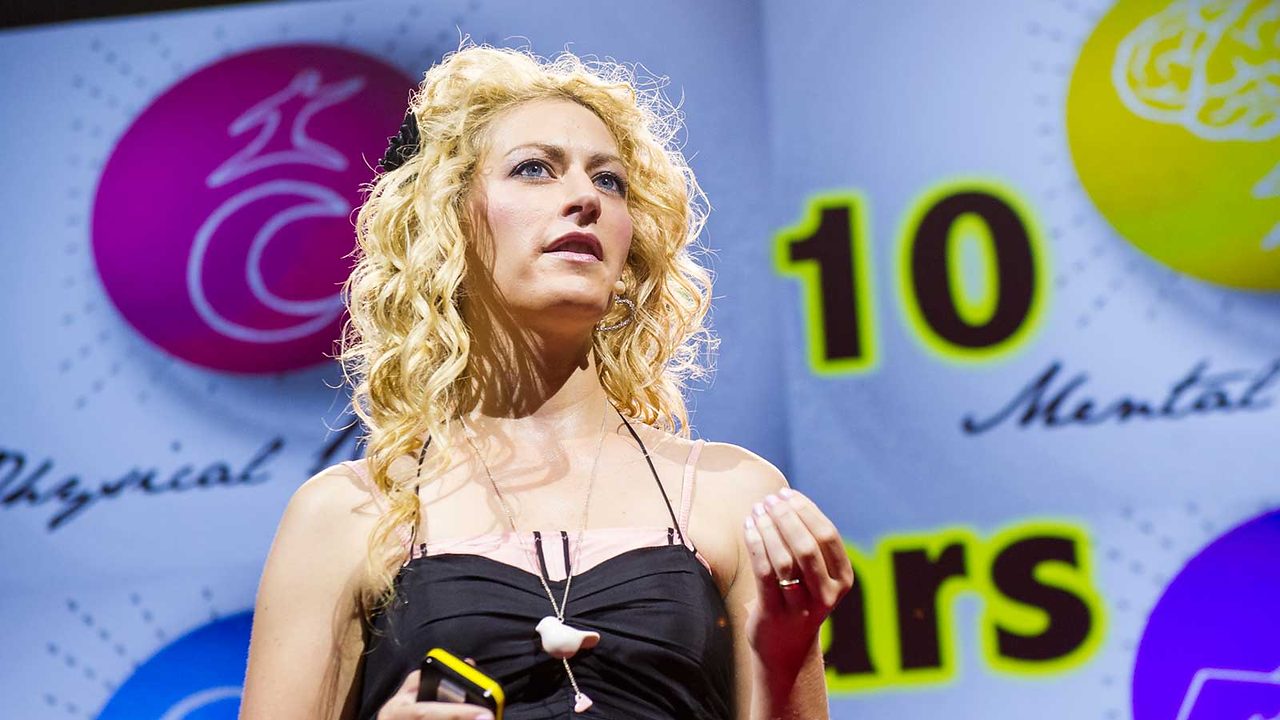 Image Source: TED
"You will live seven and a half minutes longer than you would have otherwise, just because you watched this talk."
That's how Jane McGonigal opens one of her TED talks . Shocking and intriguing, right?
b. Ask a rhetorical, thought-provoking question. Rhetorical questions have a great persuasive effect – instead of answering aloud, your audience will silently start musing over it during your presentation. They arose curiosity and motivated the audience to remain attentive, as they do want to learn your answer to this question.
To reinforce your message throughout the presentation, you can further use Rhetorical Triangle Concept – a rhetorical approach to building a persuasive argument based on Aristotle's teachings.
c. Use a bold number, factor stat. A clean slide with some mind-boggling stat makes an undeniably strong impact. Here are a few opening statement examples you can use along with your slide:
Shock them: "We are effectively wasting over $1.2 billion per year on producing clothes no one will ever purchase"
Create empathy: "Are you among the 20% of people with undiagnosed ADHD?"
Call to arms: "58% of marketing budgets are wasted due to poor landing page design. Let's change this!"
Spark curiosity: "Did you know that companies who invested in speech recognition have seen a 13% increase in ROI within just 3 years?"
3. Begin with a Captivating Visual
Compelling visuals are the ABC of presentation design – use them strategically to make a bold stamen at the beginning and throughout your presentation. Your first presentation slide can be text-free. Communicate your idea with a visual instead – a photo, a chart, an infographic, or another graphics asset.
Visuals are a powerful medium for communication as our brain needs just 13 milliseconds to render what our eyes see, whereas text comprehension requires more cognitive effort.
Relevant images add additional aesthetic appeal to your deck, bolsters the audience's imagination, and make your key message instantly more memorable.
Here's an intro slide example. You want to make a strong presentation introduction to global pollution. Use the following slide to reinforce the statement you share: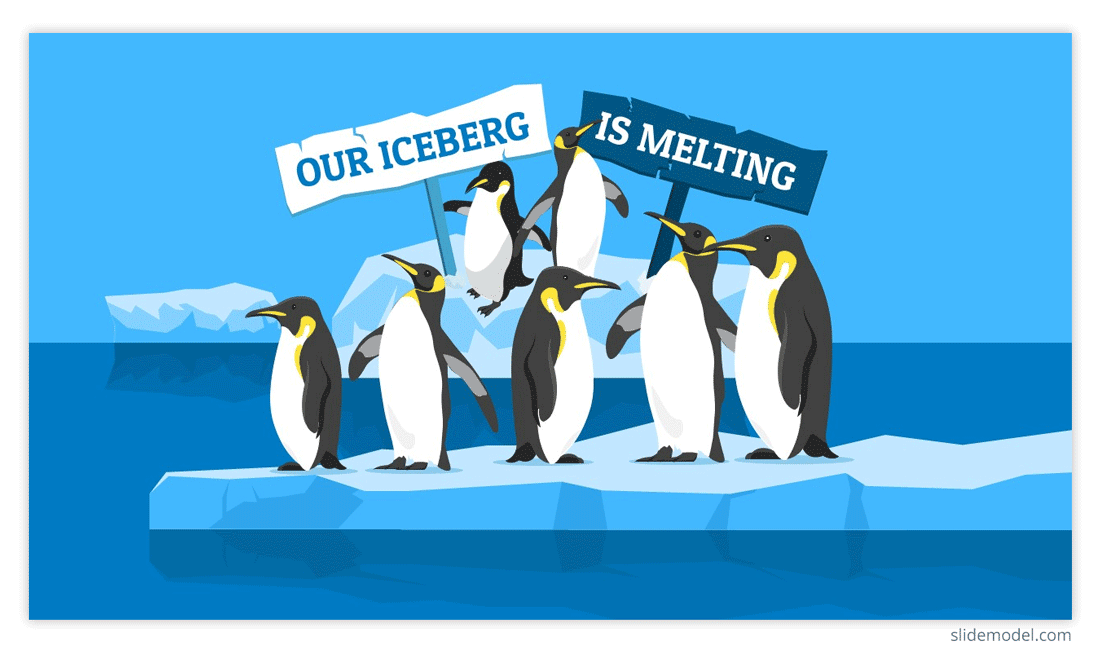 "Seven of nine snow samples taken on land in Antarctica found chemicals known as PFAs, which are used in industrial products and can harm wildlife"
Source: Reuters
4. Ask a "What if…" Question
The "what if" combo carries massive power. It gives your audience a sense of what will happen if they choose to listen to you and follow your advice. Here are a few presentations with starting sentences + slides to illustrate this option: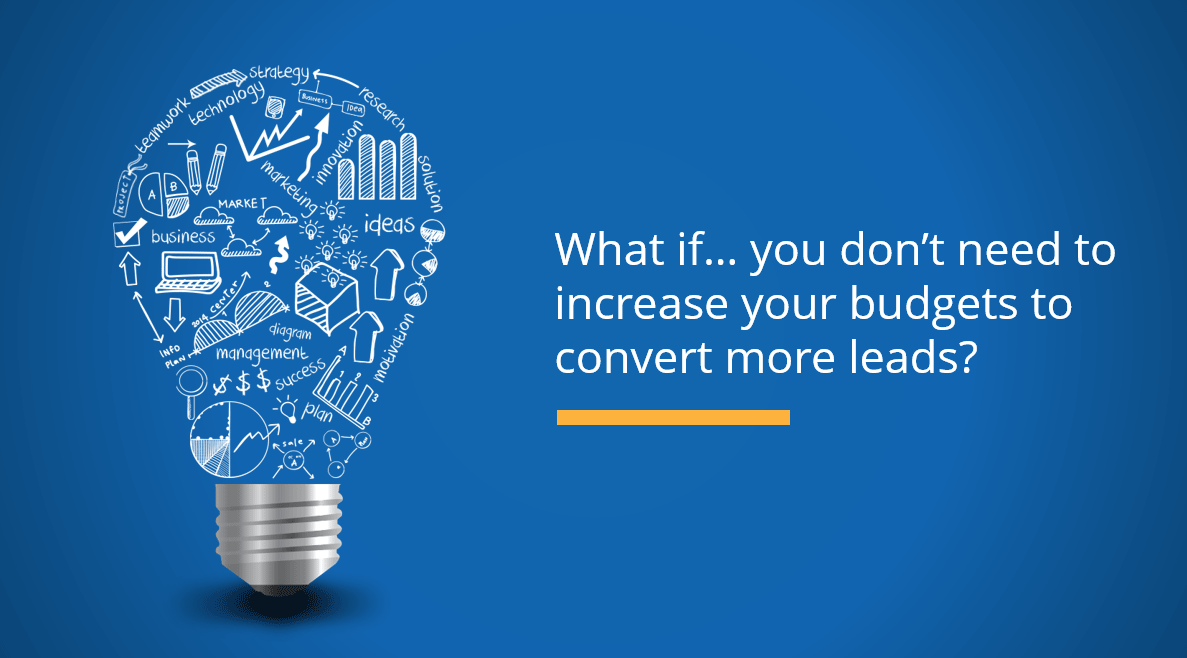 Alternatively, you can work your way to this point using different questions:
Ask the audience about their "Why." Why are they attending this event, or why do they find this topic relevant.
Use "How" as your question hook if you plan to introduce a potential solution to a problem.
If your presentation has a persuasion factor associated, use "When" as a question to trigger the interest of the audience on, for example, when they are planning to take action regarding the topic being presented (if we talk about an inspirational presentation).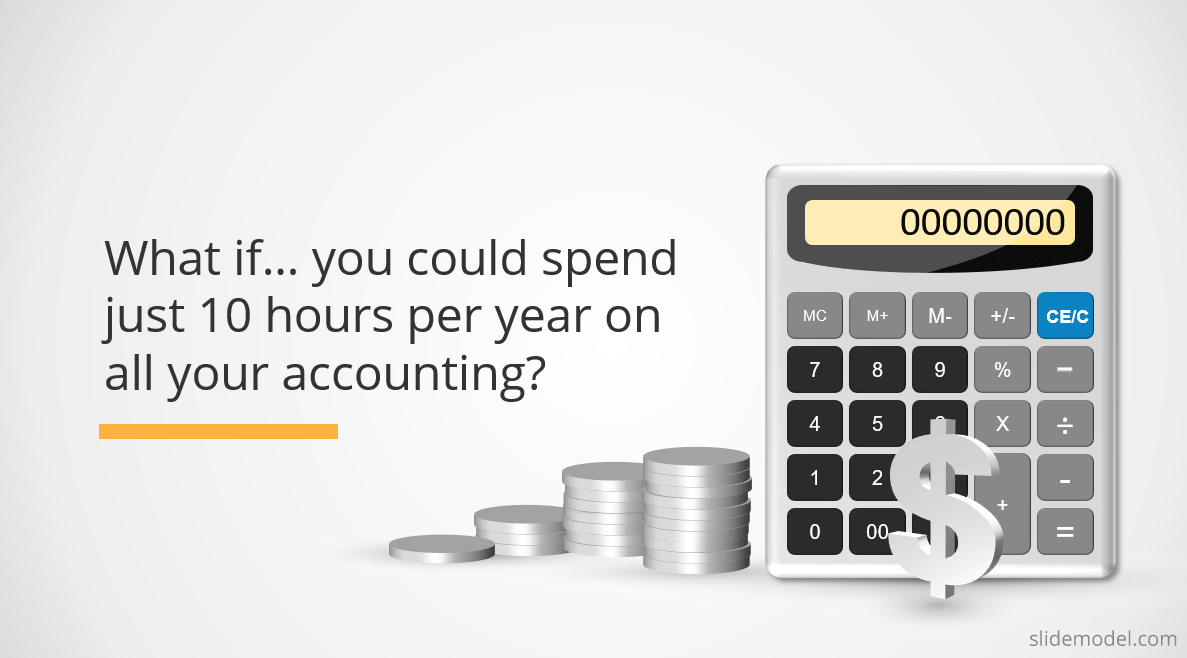 5. Use the Word "Imagine"
"Imagine," "Picture This," and "Think of" are better word choices for when you plan to begin your presentation with a quick story.
Our brain loves interacting with stories. In fact, a captivating story makes us more collaborative. Scientists have discovered that stories with tension during narrative make us:
Pay more attention,
Share emotions with the characters and even mimic the feelings and behaviors of those characters afterward.
That's why good action movies often feel empowering and make us want to change the world too. By incorporating a good, persuasive story with a relatable hero, you can also create that "bond" with your audience and make them more perceptive to your pitch – donate money to support the cause; explore the solution you are offering, and so on.
6. Leverage The Curiosity Gap
The curiosity gap is another psychological trick frequently used by marketers to solicit more clicks, reads, and other interactions from the audience. In essence, it's the trick you see behind all those clickbait, Buzzfeed-style headlines: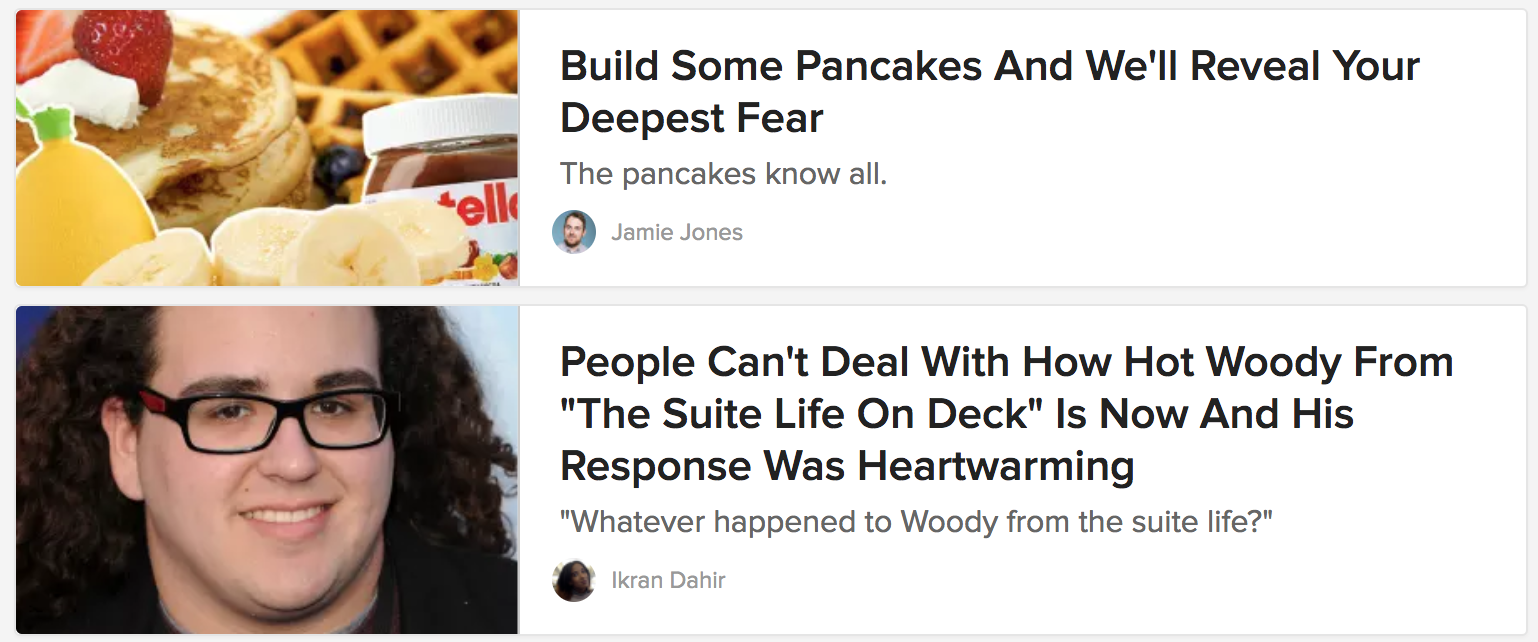 Image: Buzzfeed
Not everyone is a fan of such titles. But the truth is – they do the trick and instantly capture attention. The curiosity gap sparks our desire to dig deeper into the matter. We are explicitly told that we don't know something important, and now we crave to change that. Curiosity is an incredibly strong driving force for action – think Eve, think Pandora's Box.
So consider incorporating these attention grabbers for your presentation speech. You can open with one, or strategically weave them in the middle of your presentation when you feel like your audience is getting tired and may lose their focus.
Here's how you can use the curiosity gap during your presentation:
Start telling a story, pause in the middle and delay the conclusion of it.
Withhold the key information (e.g., the best solution to the problem you have described) for a bit – but not for too long, as this can reduce the initial curiosity.
Introduce an idea or concept and link it with an unexpected outcome or subject – this is the best opening for a presentation tip.
7. The Power of Silence
What would you do if you attended a presentation in which the speaker remains silent for 30 seconds after the presentation starts? Just the presenter, standing in front of the audience, in absolute silence.
Most likely, your mind starts racing with thoughts, expecting something of vital importance to be disclosed. The surprise factor with this effect is for us to acknowledge things we tend to take for granted.
It is a powerful resource to introduce a product or to start an inspirational presentation if followed by a fact.
8. Facts as Weapons of Communication
In some niches, using facts as the icebreaker is the best method to retain the audience's interest.
Say your presentation is about climate change. Why not introduce a not-so-common fact, such as the amount of wool that can be produced out of oceanic plastic waste per month? And since you have to base your introduction on facts, research manufacturers that work with Oceanic fabrics from recycled plastic bottles .
Using facts helps to build a better narrative, and also gives leverage to your presentation as you are speaking not just from emotional elements but from actually recorded data backed up by research.
Closing Thoughts
Now you know how to start your presentation – you have the opening lines, you have the slides to use, and you can browse even more attractive PowerPoint presentation slides and templates on our website. Also, we recommend you visit our article on Key Insights on How To End a Presentation Effectively in order to apply the best practices in your slides and how to make a PowerPoint Presentation .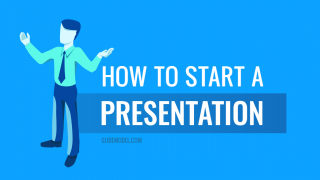 Like this article? Please share
Curiosity Gap, Opening, Public Speaking, Rhetorical Triangle, Speech, What If Filed under Presentation Ideas
Related Articles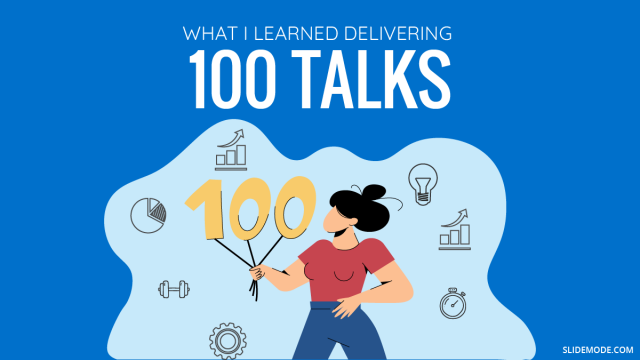 Filed under Business • June 24th, 2021
What I Learned After Delivering 100 Talks in 1 Year
Learn in this blog article how to become a professional public speaker and how to do the most of your talks with our presentation Templates.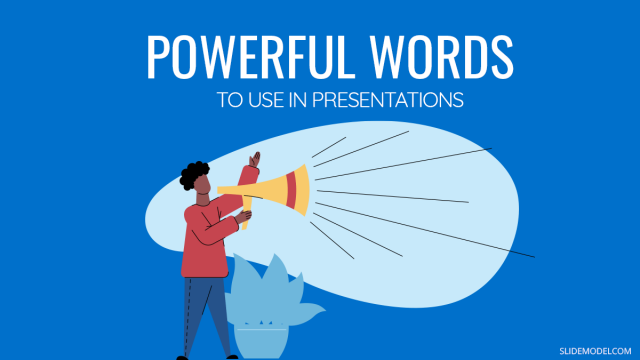 Filed under Presentation Ideas • June 10th, 2021
Powerful Words to Use in Presentations: Ultra Long List 
Creating an impactful presentation starts by using the correct words to impress and get the message across. In this blog post, you will learn more about the most powerful words you can use to do the most effective PowerPoint Presentations.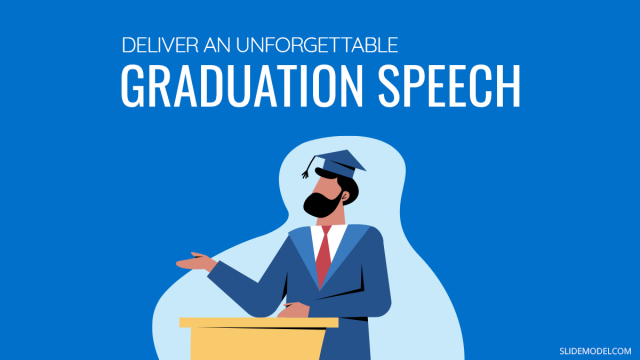 Filed under Education • June 3rd, 2021
What Makes a Great Graduation Speech
Online education has brought new and exciting opportunities to have new degrees to help anyone grow in their career. In this article, we share with you some of the best practices on creating a great Graduation Speech and shine not only with your class but also with the world.
5 Responses to "How to Start a Presentation: 5 Strong Opening Slides and 9 Tricks To Test"
I love to follow the ideas, it's good for a freshman
Leave a Reply
6 Tips For Giving a Fabulous Academic Presentation
6-tips-for-giving-a-fabulous-academic-presentation.
Tanya Golash-Boza, Associate Professor of Sociology, University of California
January 11, 2022
One of the easiest ways to stand out at an academic conference is to give a fantastic presentation.
In this post, I will discuss a few simple techniques that can make your presentation stand out. Although, it does take time to make a good presentation, it is well worth the investment.
Tip #1: Use PowerPoint Judiciously
Images are powerful. Research shows that images help with memory and learning. Use this to your advantage by finding and using images that help you make your point. One trick I have learned is that you can use images that have blank space in them and you can put words in those images.
Here is one such example from a presentation I gave about immigration law enforcement.
PowerPoint is a great tool, so long as you use it effectively. Generally, this means using lots of visuals and relatively few words. Never use less than 24-point font. And, please, never put your presentation on the slides and read from the slides.
Tip #2: There is a formula to academic presentations. Use it.
Once you have become an expert at giving fabulous presentations, you can deviate from the formula. However, if you are new to presenting, you might want to follow it. This will vary slightly by field, however, I will give an example from my field – sociology – to give you an idea as to what the format should look like:
Introduction/Overview/Hook
Theoretical Framework/Research Question
Methodology/Case Selection
Background/Literature Review
Discussion of Data/Results
Tip #3: The audience wants to hear about your research. Tell them.
One of the most common mistakes I see in people giving presentations is that they present only information I already know. This usually happens when they spend nearly all of the presentation going over the existing literature and giving background information on their particular case. You need only to discuss the literature with which you are directly engaging and contributing. Your background information should only include what is absolutely necessary. If you are giving a 15-minute presentation, by the 6 th minute, you need to be discussing your data or case study. At conferences, people are there to learn about your new and exciting research, not to hear a summary of old work.
Tip #4: Practice. Practice. Practice.
You should always practice your presentation in full before you deliver it. You might feel silly delivering your presentation to your cat or your toddler, but you need to do it and do it again. You need to practice to ensure that your presentation fits within the time parameters. Practicing also makes it flow better. You can't practice too many times.
Tip #5: Keep To Your Time Limit
If you have ten minutes to present, prepare ten minutes of material. No more. Even if you only have seven minutes, you need to finish within the allotted time. If you write your presentation out, a general rule of thumb is two minutes per typed, double-spaced page. For a fifteen-minute talk, you should have no more than 7 double-spaced pages of material.
Tip #6: Don't Read Your Presentation
Yes, I know that in some fields reading is the norm. But, can you honestly say that you find yourself engaged when listening to someone read their conference presentation? If you absolutely must read, I suggest you read in such a way that no one in the audience can tell you are reading. I have seen people do this successfully, and you can do it too if you write in a conversational tone, practice several times, and read your paper with emotion, conviction, and variation in tone.
What tips do you have for presenters? What is one of the best presentations you have seen? What made it so fantastic? Let us know in the comments below.
Want to learn more about the publishing process? The Wiley Researcher Academy is an online author training program designed to help researchers develop the skills and knowledge needed to be able to publish successfully. Learn more about Wiley Researcher Academy .
Image credit: Tanya Golash-Boza
Read the Mandarin version here .
Watch our Webinar to help you get published
Please enter your Email Address
Please enter valid email address
Please Enter your First Name
Please enter your Last Name
Please enter the Privacy
Please enter the Terms & Conditions
Image Collections for Medical Practitioners with TDS Health
How do you Discover Content?
Writing for Publication for Nurses (Mandarin Edition)
Get Published - Your How to Webinar
Finding time to publish as a medical student: 6 tips for success
How to Easily Access the Most Relevant Research: A Q&A With the Creator of Scitrus
Effectively and Efficiently Creating your Paper
'Marriages' made in heaven or hell- supervisors and doctoral students working together
Discover Inspirational Stories from Women in Engineering
Writing for Publication for Nurses (English Edition)
Related articles.
Learn how medical practitioners can easily access and search visual assets from our article portfolio
Explore free-to-use services that can help you discover new content
Watch this webinar to help you learn how to get published.
Medical student Nicole Foley shares her top tips for writing and getting your work published.
Atypon launches Scitrus, a personalized web app that allows users to create a customized feed of the latest research.
Professor Gina Wisker offers her advice on how to establish an effective student/supervisor working relationship.
To support International Women in Engineering Day, we've put together an infographic showcasing some amazing researchers – click on each photo to discover inspirational stories from female engineers.
Finding time to publish as a medical student: 6 tips for Success
Can Academic and Corporate Collaboration Drive Life-Changing Research and Discovery?
Listen to the podcast from our Japan Executive Seminar, to learn our academic and corporate collaborations are moving research forward.
FOR INDIVIDUALS
FOR INSTITUTIONS & BUSINESSES
WILEY NETWORK
ABOUT WILEY
Corporate Responsibility
Corporate Governance
Leadership Team
Cookie Preferences
Copyright @ 2000-2022 by John Wiley & Sons, Inc., or related companies. All rights reserved.
Rights & Permissions
Privacy Policy
Terms of Use
50 Creative Ideas to Nail Your College Presentation
We'd be willing to bet that most college students enjoy presentations about as much as they like their 7am class. Whether they're designing them, or in the audience, there are likely a million and one things they'd rather be doing (like napping in their dorm room). In fact, 79% will say that most presentations today suck. And 35% of millennials say that they will only engage with content they feel has a great story or theme. With a reputation like that, it's no wonder students avoid presentations at all costs. 
As a result, many will end up procrastinating, losing sleep over choosing a topic, and piecing a deck together at the last minute. According to research, 47% of presenters put in more than eight hours into designing their presentations. You do the math. Eight hours at the eleventh hour equals an all-nighter.
Luckily, that doesn't mean the final product has to be a poorly thought-out frankendeck. 
Creative presentation ideas for college students
A lot can ride on a class presentation. It might be your last project at the end of the semester that determines the fate of your final grade, or maybe it's a group project that counts for half of your participation in the class. Whatever the stakes are, we're here to help you nail your next college presentation.
Pick the right topic
Before committing to your topics for presentations in college, you should consider things like what excites you, what you're knowledgeable in and what you'd be interested in learning more about, books or movies that inspire you, world events, buzz-worthy pop culture, and what topics relate to your class course. How can you apply these things to your next class presentation?
You're in college, so it's very likely that your classmates will be sleeping, or staring out the window, while you're presenting at the front of the room. To keep them engaged, make it interesting with these unique college presentation ideas.
College presentation ideas
The evolution of a specific product— like the cell phone
A presentation on your favorite celebrity
A history of the most influential presidents of the United States
How modern medicine is made
The highest paid [BLANK] in 2021
A how-to presentation on something you're passionate about— like building cars
A book that you think should be made into a movie (and why)
Your favorite cultural recipe
Who built the Sphinx of Egypt
Social media now and then
Shakespeare's hits and misses
Debunking a conspiracy theory
Unexpected traditions
Who invented the SAT, and what is it?
The most popular travel destinations for young adults in their 20s
What is van life anyway?
How is education different now than it was in the '70s
How to live a more sustainable life
The evolution of humans
The history of the Internet
Is organic really better?
How to get the most out of an internship
What employers are actually looking for on your resume, and how to write one
Everything you need to know about global warming
The top places with the most expensive cost of living in the United States
The rise of TikTok
What is influencer marketing and why is it so important?
Classic movies that should be cancelled in 2021, and why
Is eating vegan really better for your health?
Are aliens real?
Everything you need to know about the Big Bang Theory
Why streaming services are the demise of classic cable
Marijuana then and now: the process of getting it legalized
15 Memorable things about [blank]
A comprehensive timeline of feminism
Is print— newspapers, magazines, books— dead?
The easiest foreign language to learn on your own
The best life hacks I learned on TikTok
What does white privilege mean to millennials and Generation Z?
Understanding finance for young adults 101
Everything you need to know about life after college
The difference between electric cars and gas cars
What is artificial intelligence anyway?
How thrifting can help the environment
The evolution of presentations: from caveman to TedTalks
Applying your degree in real life
The origins of your favorite music genre
Everything you need to about becoming a surgeon
The life cycle of [blank] 
Life without technology: where would we be without modern technology?
Make it beautiful
You have your topic, now what? Did you wait until the absolute last second to get started? Here's the good news: no need for an all-nighter. Beautiful.ai can help you nail your college presentation in a pinch. The ease of use, and intuitive controls, help you create something brilliant in minutes, not hours. Start inspired with our inspiration gallery of pre-built templates and customize them to fit your content.
It's important to connect with your audience on an emotional level, so make sure to pick trendy colors, modern fonts, and high-quality visual assets to compliment your presentation and evoke emotion. Engage your audience (especially your professor) with dynamic animations, or videos, to help control the narrative and direct their attention to the key takeaways. 
Pro tip: use the shareable link to share your deck out with classmates, teachers, or social media friends after class. 
Jordan Turner
Jordan is a Bay Area writer, social media manager, and successful blogger. Check out TheOceanMinded.com or find her on Instagram @theoceanminded.
Recommended Articles
Remember these five facts when designing your next presentation, team presentations: best practices to collaborate more efficiently, go pro: 5 secrets to prepping for your next big presentation from top pros, how to do presentations that will keep your board meetings on track and on time.
Presentations Keep your audience engaged.
Documents Formalize your branding.
Videos Add movement to your brand.
Infographics Share information visually.
Printables Create content for printing.
Charts and Graphs Bring life to your data.
Social Media Graphics Create scroll-stopping content.
Mockups Create high-quality mockups in seconds.
Branded Templates new Get a bundle of templates that match your brand.
Interactivity
Integrations
Data Widgets
Collaborations
Presenter Studio
Free Educational Resources See All
Visme Video Tutorials Watch videos on how to use Visme.
Ebooks Read in-depth knowledge for your industry.
Graphic Design Videos Learn design principles & best practices.
Live Webinars Interact with the experts live.
Free Online Courses Get certified with free online courses.
Our Blog See All
Video & Animations
Digital Marketing
Infographics
Design for Business
Data Visualization
For Teams All Teams
Agencies & Consulting Manage multiple brands.
Education Use Visme in the classroom.
Nonprofit Bring life to your cause.
Enterprises Create visual content at scale.
Marketers Creative content that shines.
Human Resources Improve internal communication.
Sales Teams Close more deals with your content.
Training Development Create interactive training content.
Templates See All
Presentations 1000+ layouts and themes.
Chart & Maps Get data visualization ideas.
Social Media Graphics Browse templates for every platform.
Infographics Find the right format for your information.
Documents Templates for every business document.
Videos & GIFs Find the perfect preanimated template.
Branded Templates Get a bundle of templates that match your brand.
Website Graphics
Survey Results
Case Studies
Sign Up Free
Free Educational Resources
Most Recent
Data Visualizations
Video & Animation
Visual Thinking
Product Updates
Visme Webinars
How to Create a Successful Project Presentation
Written by: Unenabasi Ekeruke
You've spent time working on a project that could be a potential game-changer for your company or client. Now you're buzzing to present it to your team, investors and other key stakeholders.
Creating and delivering project presentations can be nerve-racking and you probably have one question running through your mind.
How do you get the decision-makers to understand your project or secure their buy-in?
Considering that some companies have had about 12% of failed projects in the past year, you want to create presentations that are not only convincing but memorable.
With the right project presentation deck, you can win and keep your audience's attention long enough to explain project details and why it's sure to succeed.
Not sure how to create successful project presentations? We've got you covered.
This article will show you how to set project goals and create winning presentations that take your project to the next level.
Here's a short selection of 8 easy-to-edit project presentation templates you can edit, share and download with Visme. View more templates below:
Let's get to it.
1 Set Goals for Your Project
Before you dive into the main details of your project presentation, you want to answer these questions:
What is your project set out to achieve?
Why is it important for you and your team to achieve your set goals?
How do you plan to communicate your goals to your audience?
If you have to make long guesses before answering these questions, you've got a lot of work to do.  
Here's what you should know. Beautiful or well-articulated project presentations aren't a substitute for project planning. Without clear goals, your project is already set up to fail. And your investors might think, "why bother listening?" 
Many project managers tend to rush through the goal-setting phase, but we don't recommend this. That's because you could be setting yourself up for failure.  
Once you clearly define your project goals, you can get stakeholders to buy into them. 
Now the question is, how do you set goals for your project and achieve them? One way to do that is by using the SMART goal setting method. 
Setting SMART Project Goals
SMART is an acronym that stands for S pecific, M easurable, A chievable, R elevant and T ime-Bound.  
SMART goals are a staple for planning and executing successful projects. It takes a deeper look into the finer details your audience care about, such as:
Project plan and schedule,
Project timelines,
Milestones, 
Potential roadblocks and more
For example, let's say your project aims to improve customer experience on web and mobile devices. Notice this example describes the end goal. But it doesn't specify how you'll work to enhance customer experience. 
Here's how using SMART goals provides direction for your planned project. 
When setting your goals, be clear and specific about what you want to achieve in the end. 
A specific goal could be: "We want to build a responsive website and mobile app for our company to improve customer experience. This project will require inputs from our product design, software and marketing department".
Measurable  
During your presentation, you'd have to answer questions like:
What metrics will you use to determine if you meet the goal? 
How will you know you're on the right track? 
Having metrics in place will help you evaluate your project. Plus, you'd be able to monitor progress and optimize your project to achieve better results.
It doesn't matter if you're planning a short-term or long-term project. Ensure you set metrics and milestones that count towards your goal.
From our earlier example, a measurable goal could be to have: 
Over 100,000 mobile app downloads on Google Playstore and Apple App Store. 
A 20% bounce rate on your website and a 15% conversion rate on mobile and web. 
Attainable  
One of the most critical questions you want to ask during goal-setting is, "Can we achieve our set goal?" Do we have the resources to accomplish the goal within the available time frame? 
If the answer is no, then you'd have to consider what it would take to achieve those goals. This may require adjusting your goals or the resources needed to achieve your goal. 
Although it's okay to be ambitious, you should also be realistic.  For example, getting 200,000 app downloads in one week could be overly ambitious if you've just launched your app. However, if you set out to achieve that goal in three months, that could make your project practicable. 
Transform technical, complex information into easy-to-understand reports
Create detailed diagrams of workflows , systems and processes to see how they interset
Easily create and share resources for your team , from login credentials to security best practices
Get more visual with your communication to ensure intricate information is resonating and sinking in
Sign up. It's free.
Your project goals need to align with your broader business goals. Are your goals relevant to the growth and success of the company?  Are they worth allocating resources for?
For instance, if your company is B2B and doesn't plan to expand to the B2C market, launching an e-commerce website would be an irrelevant goal. 
Time-Bound  
Regardless of your project type and size, you should set time frames. Setting target dates for deliverables creates a sense of urgency and motivates you to hit your goals. 
From our example above, a time-bound goal could be "We aim to achieve 100,000 mobile app downloads and a 15% conversion rate by the end of the fiscal year. Our company will launch the mobile app by Q3 with a robust marketing campaign that will run through the end of next fiscal year."
Setting SMART goals doesn't have to be a challenging task. Use the template below to set project goals that position your business for success. 
Communicate Project Goals to Your Team Members 
After you've set your goals, your team will play a key role in helping you achieve them. So you ensure they understand these things: 
Why the project goals are in place
What it's supposed to deliver for your business and customers
How their role, team and department contributes to the success of the project
Unless you're clear on this, the project can derail and move in all sorts of unwanted directions. 
Rather than slam the goals you've set on your team, make it a collaborative effort.  Spend time talking to your team and stakeholders about the project goals. 
Don't limit your communication to people within your department. You can reach out to people in other departments like sales, operations, finance, etc., to see how well your goals align with theirs. 
To give your team a better understanding, you can communicate your project goals in a variety of ways, including:  
Visuals (videos, images, charts, infographics, etc.)
Verbal presentation
Documentations
By doing that, you're sure to get their valuable feedback, buy-in and commitment to the project. Plus, getting your team on board with your project plan will up your chances of successful execution.
2 Lay Out Your Project Plan  
Once you've set your goals, the next big step is to outline how you'll achieve them. An excellent place to start is by organizing your project into an actionable plan and steps for execution. 
You might wonder why this step is important for creating a successful project presentation. 
Whether you're planning a small or big project, writing a detailed plan, structure and layout puts everything into perspective. It eliminates vagueness and helps your audience grasp the project roadmap without missing the points.
Your project plan should contain the technical and non-technical project details. Therefore, you want to give yourself an edge by using a project presentation template that clearly explains all the activities and steps. 
Not only that, your presentation structure should be simple and easy to follow.
Depending on the project type, your plan could include key details such as:
The goals and objectives you've outlined earlier
Your project scope, methodology and framework
Project milestones, deliverable and acceptance criteria
Project schedule and timelines 
Resources and budget estimates, etc. 
There's no hard and fast rule for laying out your project plan. However, if you want to create a memorable plan that will keep your audience engaged, you could break it down into three parts, including:
Introduction
Conclusion and key takeaways
Your introduction should provide a brief overview of what you're going to talk about and why it's relevant to your audience. You could start by writing down the project name and the executive summary. 
Think of your executive summary as an abridged version of the project plan. 
If your audience read only your executive summary, would they have all the information they need about your project? If the answer is yes, your executive summary has served its purpose. 
The length of your executive summary will depend on what you intend to cover in your project plan.  However, we recommend keeping your executive summary one or two pages long.
You can include key information such as:
Objectives of the project
Key points of the project plan 
Results, conclusions and project recommendations
Keep in mind that not everyone will have the time to dive into the details of your project plan.  
Having a snapshot of your project brings clarity to key stakeholders and collaborators. It also enables people who aren't actively involved in the project to understand it at a glance. 
Ready to create your own presentation in minutes?
Add your own text, images and more
Customize colors, fonts and everything else
Choose from hundreds of slide designs and templates
Add interactive buttons and animations
The body of your project plan is where you have the full project details and everything relevant to its success.
Here you can break your project into deliverables, tasks, milestones and schedules (start and end dates). 
Ensure you precisely define the resources you need to complete the project, including finances, team, time, technology, physical resources and more.
This is the part where you sum up your project plan with key takeaways. Your conclusion should include what you expect from your audience, including key action points and next steps.
Writing your intro, body and conclusion may sound like a lot of information. But instead of writing multiple pages of text, incorporating visuals can make your project presentations more effective.
By using images, videos, infographics and charts , you can capture all the vital information and help your audience understand your message better. 
Visme presentation templates are effective for visualizing different sections of your project plan. They are professionally designed and easy for anyone to craft high-quality project plans that keep their team on track. 
Use the project plan templates below to kickstart your project planning process.
3 Outline the Problem and Solution
You've just spent time crafting your project action plan. Now it's time to communicate your project plan and goals with your audience.  
Project presentations are a lot like sales pitches. Whether you're presenting your project plan to clients or creating a pitch deck for investors, your job is to keep your audience hooked right from the start till the end.
One of the most potent ways of grabbing your audience's attention is by highlighting their pain points. 
It's not enough to have beautiful slides that showcase your amazing product features and project activities. 
Make sure you set up your project presentation to:
Outline your audience pain points
Emphasize how your project, product or service works to address their pain points
Explain how they'll benefit from using your product or investing in your project
In a nutshell, your audience should have a clear insight into how your project makes their life better. When they're clear on this, they'll most likely listen to the solutions you bring to the table and take the desired action.
Don't make sweeping assumptions about your audience. 
If you're looking to get them on board, dedicate a slide to discuss their problems and solutions. Make them understand how your project benefits them.
Not sure what your audience's pain points are? Go ahead and do these things:
Run a persona survey or interview existing customers. This will help you build a data-driven user persona that you can use for all types of business and marketing decisions.
Talk to your customer support and success team. They have close relationships with your customers, so they know their challenges and what they want. If they don't know these things, do them a favor and create a customer success program . 
Interact with your community, ask for feedback and involvement. The more you engage with your consumers, the more you understand their challenges, work toward solving and get them invested in your brand.
Keeping an eye on relevant social media trends,  Twitter hashtags, Facebook trends 
Join relevant online forums like Quora, Reddit, Stack Exchange, etc. 
4 Keep Your Presentation Slides Short
When creating project presentations, prioritize quality over quantity. Be sure to keep your slides short and simple. When you do this, your audience will be glad you value their time. 
Remember, this isn't the time to slam your audience with lengthy and irrelevant jargon. Instead, keep your slides on topics and hit the main points without the boring and unnecessary details.
Here's why you need to keep your presentation brief:
Concise presentation slides are not only powerful, but they are also memorable.
Studies have shown that during project or business presentations, attention levels drop sharply after 30 minutes . By creating lengthy presentations, you risk losing your audience's attention halfway. 
Nobody wants to sit and watch you flip tons of slides for hours. With shorter slides, you can capture your audience's attention and get them to focus on the message.
Most people might have limited time or have short attention spans. So they'd want to quickly digest information and move on to the next best thing. 
How do you keep your project presentations short? 
If your slide doesn't add value to your presentation, it shouldn't earn a spot on your deck.
Supercharge your slide deck with captivating visuals that capture more information 
Adopt proven methods for preparing your slide
For example, the 10/20/30 rule by Guy Kawasaki is one of the most popular methods used by experts. The rule recommends using ten slides for 20 minutes presentations (about two minutes per slide). It also specifies using a font size of at least 30 for text.
This will enable your audience to digest the messages on your screen while you're talking. 
Keep in mind that this isn't an iron-clad rule for presentation. There are other rules such as Pecha Kucha method , Takahashi method, Lessig method, etc. You can adapt any of these rules to suit your project presentation needs.
5 Use Less Text and More Visuals 
Another great way to keep your slides brief yet interesting is using less text and more visuals. 
Remember, your slide should aid your verbal presentation and not replace it. So you want to avoid crowding too much information on one slide. 
Cluttering your presentation with too much text could: 
Overwhelm your audiences and bore them
Shift your audience's attention to the text, making your presentation less effective.
Instead, use one slide to present each idea. Marketing guru Seth Godin recommends no more than six words per slide .
People retain more information when it's presented in bite-size chunks and visuals. This applies to B2B, B2C audiences, project managers and corporate executives.
About 59% of business executives say they'd rather watch a video about a topic than read about it. Hence the need to supercharge your project presentation with compelling visuals that capture and bring your audience's attention right where you want it. 
Steve Jobs' MacWorld Keynote presentation in 2007 is an excellent example of how to enhance your presentation with compelling visuals. 
During the presentation, Steve Jobs used live and interactive visuals to show how the iPhone 1 works. 
Read on to learn more tips on creating engaging presentations that will wow your audience. 
With Visme's presentation maker , you can make stunning project presentations with a rich blend of text and compelling visuals. Hook your audience and inspire action with stellar project presentation templates like the one below. 
6 Use Quality Visuals, Diagrams and Presentation Aids
Visuals are important for making successful project presentations. Beyond grabbing the audience's attention and keeping them engaged, viewers recall 95% of a message when presented in visual form. But when shared via text, they retain only about 10%. 
There are many types of visual aids you can use in your presentations, including:
Graphs and charts
Heat and choropleth maps
Scatter plots 
Screenshots and more
Using images and videos will up your chances of getting audience engagements and positive responses to your call-to-action (CTA).  
Gantt charts , whiteboard drawings and mind maps are ideal for visualizing early-stage project designs. You can use charts, diagrams, maps and trees to present the project architecture for technology-related projects. 
If you're working on product development projects, consider adding sketches, flowcharts , models and prototypes to your slide. 
Pie charts are excellent for showing percentages. Vertical bar charts indicate changes over time, while horizontal bar charts help you compare quantities. 
Infographics are perfect for visualizing data and explaining complex information like market trends.
Here's the interesting part. Visme has the tools you need for every job. The software allows you to add different visuals, infographics, charts and graphs to your deck and customize them to suit your needs. 
You can change design, text and background colors, add or remove legends, animate charts, etc. 
You can also use maps to represent geographic information. Or, use progress bars, thermometers, radials and widgets to visualize stats and figures as shown in the template below.
When adding visuals to your slide, don't go overboard. Stick to a minimum of two images per slide. In addition, make sure your visuals are relevant to your project presentation.
While designing your presentation slides , always stick to high-quality visuals.  Blurry or low-resolution images or videos can be a major turn-off for viewers. 
With high-quality visuals, your presentations will be crisp and clear, even on large screens. 
The slide below is an excellent example of how to power your presentations with compelling visuals.
7 Pay Attention to Design 
Want to create impressive presentations that pop? If the answer is yes, you need to pay attention to your design details. Your design can make or break your project presentation. 
Whether you are an experienced designer or a novice, design tools like Visme give you an edge. You can create compelling presentation designs for your business in a few minutes.
The beautiful thing is that you don't have to break the bank to make stunning project presentations. You'll find beautiful ready-made templates and millions of stunning royalty-free images for your slides. 
Here are tips you should consider while designing your slides.
Use the Right Color Combination 
If you want to make your presentations appealing, use color moderately. 
We get it; everyone loves color. But using too many colors can make your presentations look chaotic and unpleasant.
Your color choice can influence how your audience grasps and responds to your presentation. A general rule of thumb is to pick colors that evoke positive emotions in your audience. 
For example, warm colors like yellow, orange and red convey feelings of excitement and positivity. On the other hand, cool colors (blue, green and violet) reflect an aura of calmness. 
When combining colors, aim for a balanced color scheme. For example, if your slide or image background is dark, your text and design elements should have bright colors. This contrast will make your project presentation legible and visually appealing.
You can learn about color psychology and how to use it in your next presentation design by watching the video below.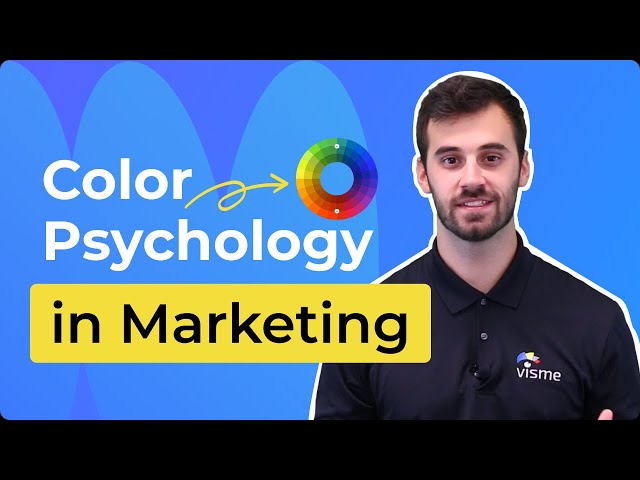 Use Clear and Consistent Typography 
Optimizing your typography can make a difference in how people perceive your message. So you want to make sure your slide looks organized, professional and sends the right message. 
Here's how you can make this happen:
Use fonts that embody the spirit of your brand
Keep your text styles consistent throughout your presentation. We recommend you stick to a maximum of three fonts.
Avoid fancy fonts and tiny text that strain the reader's eyes. Rather use fonts like Arial, Time News Roman, Calibri and other legible fonts suited for small and large screens. 
Use a font size of at least 30 for the body text and 36 for titles.
In addition, remember to present your text using the color scheme we mentioned earlier. This will keep your text visible over your background. 
Take a look at this slide from one of our presentation templates. Notice how the design, fonts and color combination blends in to make the visuals pop. 
8 Start With a Presentation Template
Whether you're a newbie or pro, creating project presentations that pack a punch can be time-consuming.
Let's say you've got a deadline looming. You'd have to deal with writing your project outline, preparing your slide notes, designing your slides, sourcing and incorporating visuals and more. 
Handling these things from scratch could slow you down or make your presentations untidy. 
Using presentation templates could save you from all the stress. They help you make professional-looking project presentations fast and easy.
Since the slides are pre-designed, you'll find a place to insert every possible piece of content you need. Be it a progress bar, chart, graph, table, video or image, the design is right there. 
All you need to do is type your content, input data or insert the image. And boom, your presentation is ready to go. 
In addition, using presentation templates offers brand consistency in terms of font, style, layout, colors and overall design. You can customize and share templates with your project team to keep your presentations uniform. 
The title and main body slide, image and chart layout and fonts are set in the template. Therefore formatting your slide becomes a breeze—no more messy or cluttered project presentations. 
Visme has a wide selection of templates designed to make your presentations shine. You'll find millions of pixel-perfect graphics, icons, design elements and professionally designed templates for any purpose, industry and project type. 
Regardless of your skill level, you can customize your templates like the one below. Just add your content and your project presentations will be ready in a few minutes. 
9 Present Your Project Like a Pro
If you follow all the tips we shared above, you've probably got the perfect project presentation on paper.  Great stuff, but your job isn't done yet. 
Your delivery is the final piece of the puzzle, and you've got to make it count. 
Here's the thing. Your presentation could flop if the delivery isn't convincing. Hence the need to plan your delivery and drive your message across with passion and enthusiasm. 
Here's how to deliver project presentations that leave an impact.
Practice Makes Perfect 
Did you know that Steve Jobs used to spend two days prepping for presentations? Yes, you read that right. 
Practice is one of the key steps to nailing your delivery. 
You can practice by reading out loud in your quiet space. While you're at it, make audio and video recordings and watch them repeatedly.
Ask your friends and colleagues to serve as a test audience and give feedback on your presentation.
This run-through will help ensure your presentation captures the main points within the allotted time. It will also help you maintain the correct body posture during your project presentation. 
Make time to check if the equipment is working and get familiar with the settings and operations. This is especially important if you plan to use video or audio in your slides.
Start With a Strong Opening 
Your audiences could have short attention spans, so make those first moments count. With solid openings, you can hook your audience and set the mood for a successful presentation. 
Steve Jobs' 2005 Stanford commencement speech at Stanford is an excellent example of having a solid opening. With over 4 million views on YouTube, it's one of the most memorable and watched speeches in history.
Notice how he hooks the audience with powerful anecdotes about his life, beginning from dropping out of college. And then, he goes on to share the lessons he learned in his early days at Apple, losing his job in 1985 and reflections on death. 
Here's how to make an excellent opening speech that grabs the audience's attention and convinces them you're worth listening to:
Ask a question
Tell a compelling story
Share mind-blowing facts and statistics
Show captivating video and visuals that spark curiosity 
Open your presentation with humor 
Be sure to tailor your opening hook to your audience. To make this effective, it'd help to know about your audiences, including their likes, dislikes, cultural and ethical dispositions, etc.
If you want to learn more about making captivating presentation openings and more, read our guide on starting a presentation .
While presenting your project, focus on your audience's needs. By doing this, you'll build an emotional connection and drive action. 
However, don't go overboard. Be genuine and focus on getting the points across to them. This way, you'll gain their trust and build excitement about your project. 
Keep in mind that everything may not go as planned. It's best to have backup materials and be flexible enough to make necessary adjustments. Preparing for unexpected events will give you more control over them.
End Your Presentation on a High Note
After you've delivered a fantastic presentation, make sure you wrap it up in a memorable way. Doing this will leave a lasting impression and nudge your audiences to take action. 
One way to end your project presentation is to use a powerful call to action. 
You can also tell memorable stories, summarize the main points and highlight compelling figures about the project. 
For example you can mention some really intriguing figures like: 
Expected growth rate, return on investment and profit margin
Potential company valuation in the next five to ten years. 
Projected earnings and market position etc. 
The goal is to hype your audiences and stimulate them to take action.  
You can check out our other article to learn more about ending your presentation on a great note. 
Get To Work: Create Powerful Project Presentations With Visme
Creating a successful project presentation starts with setting your goals and having a clear plan to achieve them. It also requires crafting compelling content, paying attention to design and excellent delivery.  
If you're going to close those deals, you need a solid pitch deck to explain your project details and why it will succeed. We recommend using an intuitive project presentation software like Visme . 
Visme is the perfect design tool for creating stunning and engaging project presentations .  With Visme, you'll have access to a wide range of features and tools to help bring your project ideas to life.  
The tool has hundreds of presentation templates, design elements, font styles, built-in stock images and videos, data visualization tools and more to make your project presentation a hit.  You can download your design in different formats and share it across multiple social media channels. 
Now you have all the tips and tools for nailing your next project presentations. Go ahead and make it memorable with Visme's project presentation software.
Create beautiful presentations faster with Visme.
Recommended content for you:
Speak Loudly. Speak Visually.
Receive weekly practical tips on how to communicate visually, right in your inbox.
Please leave this field empty.
Create Stunning Content!
Design visual brand experiences for your business whether you are a seasoned designer or a total novice.
About the Author
Unenabasi is a content expert with many years of experience in digital marketing, business development, and strategy. He loves to help brands tell stories that drive engagement, growth, and competitive advantage. He's adept at creating compelling content on lifestyle, marketing, business, e-commerce, and technology. When he's not taking the content world by storm, Unenabasi enjoys playing or watching soccer.
Browse by topic:
Presentation Tips for College Students
This spring semester, you may be asked to make a presentation on a final paper or project for a class. A course-based presentation is an excellent opportunity for practice and feedback before the stakes become higher as you advance in your professional and academic career. It's better to go down in a ball of flames in front of your professor and classmates than, say, your boss, co-workers, or potential clients, right?
When the fall semester ended a few weeks ago, I did the math and found that I'd sat through roughly 180 presentations in the past three semesters as a graduate student and teaching assistant. I've also made several (dare I say successful) presentations myself. While I can't claim to be an expert on public speaking, I can offer you some tips to make your presentation this spring a worthwhile learning experience and not a complete train wreck.
Review the rubric. Study the rubric prior to designing your presentation if one is given. Your professor gave you the cheat sheet. Use it.
Show up early. Be in your classroom at least 15 minutes prior to your talk. Bring a copy of your presentation on a USB drive. Your professor has to squeeze several talks into a short window, so you don't want to be the cause of any delays.
Set an agenda. Offer an overview of what you'll be discussing, possibly as an agenda slide. It lets your audience know where you're going with your talk, and allows your professor to gauge how much you have left to cover as you approach your time limit.
Keep it simple. Don't rehash your entire paper. Just give the highlights and keep it interesting. In his blog post, " How to Create a Captivating Presentation ," Mark McGuinness notes that a great presentation only needs "one big idea, three key points, one compelling story, one idea per slide, (and) one clear call to action." All else may be fluff.
Cite your sources. Attribute key ideas and statistics to sources and include a reference page. Let your professor know where you're getting your information.
Slow down. Avoid talking too fast and using "um" and "uh" as you gather your thoughts. This is much easier said than done, so practice until you're fairly comfortable with the material. But don't over prepare to the point you sound too robotic.
Address the audience. Talk to specific individuals in the room – not your slides or note cards. As you look around the room, don't make too much eye contact with the professor. It gets uncomfortable, trust me. Check out professional presenter and trainer Olivia Mitchell's discussion on Conversational Presenting for more advice on addressing the audience.
Edit your slides. Proofread your text. You don't want glaring typos to harm your credibility. Poor design can also detract from your presentation. Check out Really Bad PowerPoint and PowerPoint Presentation Advice for tips on design.
Use technology sparingly. Employ videos and online presentation software, such as Prezi , with caution. While useful, technology can fail, cutting into valuable presentation time. I wish I had a nickel for every time a student has said, "But the video worked before when I practiced my talk." Always test videos and online presentations in the room where you'll be presenting prior to your talk.
Close your presentation. Give a brief overview and call to action to finish your talk, and then offer time for questions. Just like your final paper or project, you need a clear introduction, body, and conclusion. Don't leave your audience hanging.
While derived from experiences in a traditional classroom setting, these tips can also be useful for online presentations. The online environment, however, creates a host of other challenges. Here are a few good articles specific to online presentations:
How to Give a Killer Online Presentation
How to Add Impact When You Present Online
Do you have any advice for either in-class or online presentations? If so, post a comment below.
This spring, try your hardest to shine in any course-based presentations you may have. Take advantage of the opportunity to present when only your grade – and not your job – is on the line.
2 thoughts on "Presentation Tips for College Students"
Pingback: Academic & Scholarly Presentations | Pearltrees
I agree, A course-based presentation is an excellent opportunity for practice and feedback before the stakes become higher as you advance in your professional and academic career.
Leave a Comment Cancel Reply
Your email address will not be published. Required fields are marked *
Save my name, email, and website in this browser for the next time I comment.
Create and open Article
Share and collaborate Article
Add and format Article
Design Article
Give a presentation Article
Create and open
Create and open a powerpoint presentation.
Start collaborating with these quick instructions on how to create, share, and edit presentations on your own or with your team.
To convert your Google Slides to PowerPoint, go to File > Download > Microsoft PowerPoint (.pptx). Then open the file in PowerPoint. See more at Get started with Sheets .
Note:  Features and information in this guide apply to PowerPoint as available through Microsoft 365.
Create a new presentation
Open PowerPoint.
Select Blank presentation , or select one of the themes.
Select More themes to view the gallery and search for more.
Add a slide
Select the slide you want your new slide to follow.
Select Home > New Slide .
Select Layout and the you type want from the drop-down.
When you save your files to the cloud, you can share and collaborate with others.
Select File > Save As .
Select a OneDrive folder and name the file.
After you save once to OneDrive, AutoSave is enabled that saves your file automatically, every few seconds, as you work.
Rename a presentation
Select the file name on the title bar.
In the menu that appears you can rename the file, select a new location to move it to, or see the version history for the file.
When you're online, AutoSave is always on and saves your changes as you work. If at any time you lose your Internet connection or turn it off, any pending changes will sync as soon as you're back online.
At the top of your Microsoft Office apps on Windows you'll find the Search box. This powerful tool helps you look up PowerPoint commands, get Help, or search the Web.
Need more help?
Expand your skills.
EXPLORE TRAINING >
Get new features first
JOIN MICROSOFT 365 INSIDERS >
Was this information helpful?
Thank you for your feedback.