Six Sigma vs Lean Six Sigma: What's the Difference?
7 June, 2021
In one case, two different schools of thought have merged into a single, cohesive methodology that can address multiple goals. This is Lean Six Sigma, a combination of management methods that builds on the principles of Six Sigma with a focus on efficiency. Both approaches aim to achieve the same thing: more effective processes that yield a bigger bottom line. The difference is seen in the way they go about reaching that goal.
Six Sigma was developed with a very specific goal: reduce variation and defect rates in production processes through statistical analysis. To do this, Six Sigma uses one of two, 5-step approaches – either the DMAIC or the DMADV method .
Both methods have their distinct uses. DMAIC stands for Define, Measure, Analyze, Improve, and Control. This process involves identifying the problem you're trying to solve, taking stock of your current processes, identifying and implementing a solution, and maintaining that solution in the future. This is perfectly suited for supply chain performance issues or when only adjustments to the process are needed, not an entirely new function.
That's where DMADV (Define, Measure, Analyze, Design, Verify) comes in. The first phases of the project are the same, but the Design phase allows for the creation of an entirely new tool to solve the problem. The Verify phase then focuses on ensuring that the new solution does, in fact, continue to solve the problem.
Six Sigma, then, is all about monitoring the supply chain for defects, identifying issues, and solving them as effectively as possible.
The Lean Method
The Lean method, on the other hand , is entirely focused on eliminating waste, providing maximum value to customers with the lowest possible amount of investment. The term Lean was first used to describe the Toyota Business System in the 1980's, a business philosophy that helped the company run at maximum efficiency. It involves every tier of an organization, helping guide new processes and drive the allocation of resources. The primary difference between Lean and Six Sigma is that Lean is less focused entirely on manufacturing, but often shapes every facet of a business.
Lean Six Sigma combines these two approaches, which creates a powerful toolkit for addressing waste reduction. As companies seek to understand where they may have wasteful practices in place, the DMAIC method provides an excellent road map for identifying and solving the problems they face. This synergy between methodologies functions primarily to help eliminate the 8 kinds of waste , removing anything from a process – whether its material, time, or effort – that doesn't add value. The forms of waste are:
Defects – Products that don't meet quality standards
Overproduction – Exceeding demand or producing more than was ordered
Waiting – Process bottle-necks and downtime
Non-Utilized Talent – Ineffectively using or misallocating human resources
Transportation – Inefficient shipping methods
Inventory – Holding on to a surplus of product or raw material
Motion – Unnecessary moving of product, material, or people
Extra Processing – Doing more work than is needed
The Difference Between Lean Six Sigma and Six Sigma
Lean Six Sigma is a perfect fit for companies looking to streamline their processes and offer as much value to the customer as possible. The phased thinking and clear roadmap provided by the DMAIC method can be a valuable tool when applied to any business case, not just defect prevention as in traditional Six Sigma methodology.
As the line between Lean and Six Sigma continues to blur, entirely new methods and unique philosophies are bound to emerge. Experts that can help companies manage these intricate refinements will define the next great innovation in Six Sigma thinking.
About Purdue's Online Lean Six Sigma (LSS) Certificate Program
Purdue University offers comprehensive online Lean Six Sigma (LSS) certificate programs designed for working professionals with varying levels of Lean Six Sigma experience. The online Lean Six Sigma certificate courses prepare professionals to satisfy the immense demand for Lean expertise, skills and certification.
Purdue offers the following courses 100% online:
Six Sigma Green Belt
Lean Principles
Six Sigma Black Belt
Six Sigma Green Belt Refresher
Request Information
To learn more about Purdue University's online Lean Six Sigma Training and Certification program and download a free brochure , fill out this form. You can also email us at [email protected] or call us at (888) 390-0499 to speak to one of our program advisors.
Purdue University respects your right to privacy. By submitting this form, you consent to receive emails and calls from a representative of Purdue University, which may include the use of automated technology. Consent is needed to contact you, but is not a requirement to register or enroll.
[email protected]

(888) 390-0499
Related Categories
Lean Manufacturing Articles
Six Sigma Articles
Latest News
4 Reasons to Become a Lean Six Sigma Black Belt
Becoming Certified as a Lean Six Sigma Green Belt
Lean Tools and Principles and Their Applications
What's the difference between Six Sigma and Lean Six Sigma
When starting down the journey of Six Sigma, learning all of the different terms and abbreviations can be daunting.  The same goes for Six Sigma certification, and the many different options that are available.  One question we hear a lot at the Management and Strategy Institute is "What's the difference between Six Sigma and Lean Six Sigma?"
In this article, we'll break down the primary differences between both to help you better understand them.  We'll also try to help you understand which certification may best fit your needs.
At their heart, both Six Sigma and Lean are process improvement methodologies.  One focuses on the analyzing of processes and removing defects while the other focuses more on waste reduction.  Because both methodologies work to accomplish similar tasks, they are often used in conjunction with each other.  Initially, these methods where used almost exclusively in the manufacturing sector.  This is where the processes where developed and they were a natural fit.
As time has gone on however, many other industries have discovered that Six Sigma and Lean can aid their organizations in saving money and improving processes.  Now industries such as Healthcare, Information Technology, and even Federal and State governments are using "Lean Six Sigma" principles.
Lets take a very brief look at the two methods separately.  We'll start by discussing Six Sigma and the steps it uses to improve processes within an organization.
Six Sigma's aim is to eliminate waste and inefficiency, thereby increasing customer satisfaction by delivering what the customer is expecting.  It is a highly-disciplined process that helps us focus on developing and delivering near-perfect products and services. The word Sigma is a statistical term that measures how far a given process deviates from perfection.  The central idea behind Six Sigma is that if you can measure how many defects you have in a process, you can systematically figure out how to eliminate them and get as close to "zero defects" as possible.
There are five basic steps to a Six Sigma project.  These are referred to as the D.M.A.I.C method.  That stands for Define, Measure, Analyze, Improve, and Control.  D.M.A.I.C is an approach to problem-solving and a tool for improving an existing process.
A Lean company is disciplined and dedicated to achieving optimum performance with the lowest or least amount of effort and energy.  As a term in business, Lean has a broad-based customer focus that concentrates on providing more to the customer.  It does this by supplying the product that is just what the customer needs, when needed, in just the right amounts and for the right price, using the minimum materials, equipment, workspace, labor resource, and time.
The whole concept of Lean is focused on the removal of any unnecessary waste from the production process.  It focuses on producing a high quality output.
The core activity in examining any Lean process is to: •    Map out the current components  •    Identify which elements are waste •    Change or improve those wasteful elements and construct a new or improved process that is leaner
What Should You Do First? Lean or Six Sigma?
When deciding on improving performance, we are often asked what program should be done first.  Six Sigma Certification  deals with a process, whereas  Lean Certification  teaches a multitude of methods and creates a cohesive approach to customer-driven operations. Since Six Sigma could be considered a tool to help implement the Lean process, it will be of better benefit to begin learning Lean rather than Six Sigma.
When a company tries to address issues with the Six Sigma process, it is akin to going to a golf course with only a driver and expecting to play well with that single club. Six Sigma is a tool in your business's arsenal that can be utilized to eliminate redundancies in your company processes, thus reducing wasted time and bettering the customer experience. Yet, if Six Sigma is implemented prior to Lean, your business might attempt to improve a particular process that is already performing optimally or might not be needed at all.
Lean Certification will provide your business with an overall understanding of why customer-driven processes should be improved or eliminated to better customer experience and reduce wasted time. Imagine being given a complex tool and not having instructions on how to use it. Now, view the tool like Six Sigma and the instructions as Lean. Without Lean, it isn't easy to use Six Sigma in a way that will ultimately lead to a more efficient and effective business structure.
Another important consideration is that Lean Six Sigma isn't just one certification, it is broken down into specific roles, or belts.  We'll discuss this more in the Putting Lean and Six Sigma Together section below.  For now, keep in mind that the Six Sigma Yellow Belt, Green Belt, and Black Belt all have different roles and considerations.  Deciding to get your Six Sigma Black Belt or Lean Six Sigma Black Belt will be determined by the industry you work in and your goals for the Six Sigma project.
Defining Waste with Six Sigma and Lean
Both Lean Certification and Six Sigma Certification can help identify waste processes within your organization that use up valuable resources and time when trying to address customer needs. Lean Certification will provide your business with a complete analysis and framework of what components of your business structure need improvement. Six Sigma Certification will provide you with insight into particular aspects of your company's plan and provide you with the knowledge to better those processes.
Lean can be viewed as an overall strategy to adapt your business structure to target general wasteful practices that set back your organization. Six Sigma can identify a subset of those strategies and provide you with information to either eliminate specific processes or change them to accomplish a more customer-driven approach to your operations.
Lean will provide you with in-depth knowledge of the entire process of waste elimination. Six Sigma will help your company refine or eliminate particular aspects of your core business approach. Both courses will give you the ability to better understand the wasteful components of your company's structure.
Putting Lean and Six Sigma Together
Since these methodologies are so similar, it's natural that they are used in unison.  Not all industries use "lean" however since it focuses so much on eliminating waste from a process or supply-chain.  If you work in an industry such as Manufacturing, Logistics, Healthcare, Information Technology, or a Government agency, then selecting Lean Six Sigma certification is the most appropriate path.  The Management and Strategy Institute is a premier provider of courses and training to better your business and increase your productivity. With our  professional development certifications , you will be able to better identify and correct processes that negatively affect your core business strategy. Selecting which  Six Sigma Belt level  is most appropriate for you is discussed in another article. For more information about our business development programs and certifications,  contact The Management and Strategy Institute today.
Connect With Us
Copyright © 2022 MSI. All Rights Reserved.
🥳 GOSKILLS TURNS 10: Get 10 days of free access with code 10YEARS
What is Lean Six Sigma?
Learn the principles, tools, and benefits of this powerful methodology.
Facebook Twitter LinkedIn WhatsApp Pocket Email
What is Lean?
What is six sigma, similarities and differences.
Real-world problem
Team analysis
Process focused analysis
Data based analysis
Impact of the process sigma
Root cause(s)
Control system
Organizational benefits
Personal benefits.
Using Lean Six Sigma
Yellow Belt
Master Black Belt
Process definition
Define phase
Measure phase, analyze phase, improve phase, control phase, phase gate reviews.
Process analysis
Visual analysis
Statistical analysis
Project and team management
Lean Six Sigma is a process improvement methodology designed to eliminate problems, remove waste and inefficiency, and improve working conditions to provide a better response to customers' needs.
It combines the tools, methods and principles of Lean and Six Sigma into one popular and powerful methodology for improving your organization's operations.
Lean Six Sigma's team-oriented approach has proven results in maximizing efficiency and dramatically improving profitability for businesses around the world.
Still wondering, "What is Lean Six Sigma exactly?" Read on for an in-depth dive into what it is, why it matters, and how to do it right.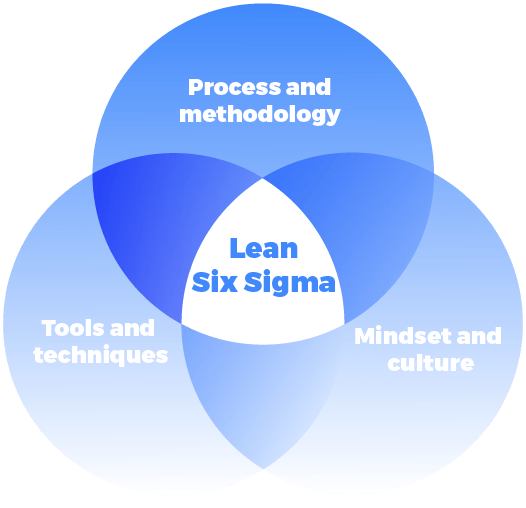 There are three key elements to Lean Six Sigma.
Tools and techniques : A comprehensive set of tools and analytical techniques that are used to identify and solve problems.
Process and methodology : A series of phases that organize the use of the problem-solving tools to ensure that the true root causes are found and that a solution is fully implemented.
Mindset and culture : A way of thinking that relies on data and processes to achieve operational performance goals and continuously improve.
These three elements reinforce each other. Analytical techniques are not used effectively unless there is a process for applying them and a mindset of continuous improvement creating the need for them. An improvement process does not produce the desired results unless it includes the tools and techniques that define the activity of the process steps and there is a culture that insists on systemic data-based approach to solving problems.
Finally, a culture that seeks to continuously improve will be frustrated if there are no tools and techniques for analysis and no process or methodology that can be applied to organize and focus the improvement efforts. Fortunately, the Lean Six Sigma approach to business improvement includes all three layers.
Let's take a look at the history of Lean Six Sigma, and how the different parts of this methodology were formed to become the process improvement approach we know today.
What is continuous improvement?
Continuous improvement as a business strategy and discipline developed as an offshoot of Frederick Winslow Taylor's Principles of Scientific Management . Taylor described business as a series of interlocking workflows or processes that should be managed using data.
In the 1930's Walter Shewhart developed a set of management disciplines for process control and continuous improvement. These disciplines were based upon Taylor's principles of business workflows and a reliance on data. Shewhart's work is the foundation for the engineering and management disciplines of Quality Assurance and Quality Control found in most organizations today.
One of Shewhart's students and proteges was Edward Deming, who used these principles to remake the Japanese automotive industry into a global quality and engineering powerhouse following World War II.
Lean was developed in Toyota as part of the Toyota Production System , which was built around the work of Shewhart and Deming. Toyota had been a client of Deming and established its operational management practices on the principles he taught. The fundamental driver of Lean is the elimination of waste. In fact, a good description of the Lean approach is, "a set of tools that assist in the identification and the steady elimination of waste."
If a company is doing large scale, high-quantity production like Toyota; then a process with waste in it means that company is creating large-scale, high quantity waste. No company wants to do this. The Lean approach uses tools to analyze the business process.
Five principles of lean manufacturing
Value Value is determined by what the customer considers to be important within a product or service, rather than what the individuals developing or delivering the product or service consider important.
Value Stream The set of business activities and steps involved in creating and delivering products and services to the customer; it is the connection of the steps together rather than considering each step in isolation.
Flow The degree to which there is smooth uninterrupted flow of activities that add value to the customer, rather than waste and inefficiency that impedes the flow through the value stream.
Pull The degree to which the value stream is only processing products and services for which there is a customer demand, rather than creating something and hoping someone wants it.
Perfection The continuous assessment of value stream performance to identify and improve the value created and delivered to the customer, rather than resisting changes that improve the process of creating and delivering customer value.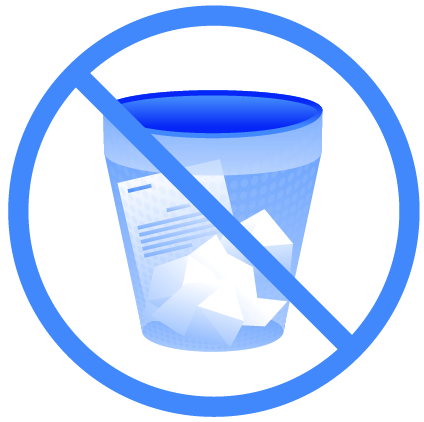 Three types of waste
Using the terms of the Toyota Production System, the Lean methodology identifies and strives to eliminate three types of waste:
Muda Non-value added work – pure waste.
Mura Unevenness in flow – unpredictable variation requires compensation elsewhere in the system.
Muri Over-burdening resources beyond their normal rated capability – stresses and damages resources so that they are unable to do a normal workload.
As you can probably tell from both of these lists, the principles of Lean can be applied to any business process or operation, not just manufacturing. It is now used in literally all functions and all industries.
Six Sigma was first developed at Motorola during the late 1980s. The methodology was pioneered by Bill Smith, a quality engineer, whose goal was to improve the way the quality and measurement systems worked so as to eliminate errors. The Motorola systems tolerated error rates that created too much scrap, rework, redundant testing and often customer dissatisfaction.
The Six Sigma approach focused on identifying and eliminating anything that caused variation in the process. When the variation is gone, the process results can be precisely predicted – every time. By designing the system so that these precisely predictable results fall within the zone of acceptable performance from a customer perspective, process errors are eliminated.
But the engineers at Motorola went one step further. They knew from experience that many process changes were not effective because they did not get to the root cause of the problem. Also, the changes they made would not stick, as the operators reverted back to doing things in the original manner over time. Six Sigma was organized with five phases to address these issues.

What are the five phases of Six Sigma?
Define In this phase the boundaries for the process being analyzed are set and the expectations or desired performance for that process are defined from a customer perspective. This is to ensure a change does not degrade the customer experience, but instead enhances it.
Measure In this phase the current performance of the process, product or service is measured to determine what is actually occurring, especially from a customer perspective. This is to ensure the analysis and solution are based on actual performance, not theoretical or anecdotal information.
Analyze In this phase the process, product or service is analyzed using the measured data to determine the source or sources of the variation that are causing the problem. This is to ensure the true root cause(s) is identified and not just a symptom.
Improve In this phase the possible changes to the process, product or service are assessed and a solution set of changes is designed and tested. This is to ensure the solution creates the desired effect and that the variation is reduced or eliminated.
Control In this phase the changes are implemented, the supporting systems are also updated and the process, product, or service is put under control – normally statistical process control – to ensure the solution is fully implemented in a sustainable manner and to identify if performance starts to degrade.
The methodology of Six Sigma will work with any process, product or service that has a definable performance goal and measurable characteristics, because the methodology heavily relies on data.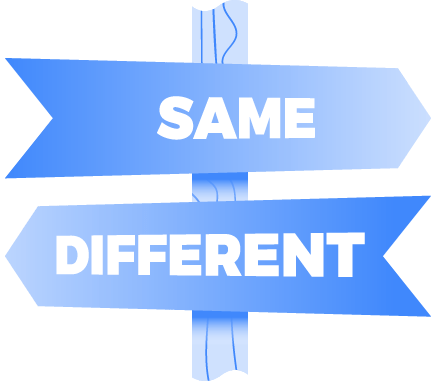 Lean and Six Sigma have been combined because, although they are different, they are complementary. The similarities allow them to mesh together well. The differences ensure that there are analytical tools and solution options available that will improve the process, product or service. It is due to the similarities that both types of analysis can be done simultaneously on the same process, product, or service.
Similarities of Lean and Six Sigma
Both rely on a definition of value that is based upon the customer experience. The customer is king (or queen).
Both use a process flow mapping approach to understand the process. Even when the analysis is based upon a product or service, there is a process that is associated with creating and delivering that product or service.
Both rely on data for determining current performance and for determining the impact of future performance. The data collected in a Lean Six Sigma project can often be used to support both Lean analysis and Six Sigma analysis. The reliance on data helps to ensure that the true root cause is identified.
Both are applied using improvement projects that typically will be implemented by a small cross-functional team. The duration of the project and the size of the team will depend upon the scope and scale of the process, product or service being analyzed for improvement.
Both have migrated beyond the manufacturing operation and are now used for all functions and for all internally facing and externally facing processes. They are also used in all industries including industrial, consumer, government, education, and non-profits.
Improvements based upon using either approach will normally both reduce waste and reduce variation. Removing wasted steps and activities (muda) eliminates sources of variation, and removing variation eliminates wasted process capacity and steps associated with accommodating the variation (mura and muri).
However, there are some differences in the two approaches. These differences do not create a conflict, rather they provide multiple paths that can be used to reach a similar destination. A Lean Six Sigma project should let the nature of the defect, as defined by the customer value, and the current state of the process, product, or service dictate which sets of tools are most appropriate. The final solution is often a hybrid combination of both Lean improvements and Six Sigma improvements.
What is the difference between Lean and Six Sigma?
Different focus for problem identification – Lean is focused on waste (muda, mura, muri) and Six Sigma is focused on variation, any deviation from the target performance.
Different types of techniques – Lean primarily uses visual techniques for both analysis and solution creation that are supported with data analysis. Six Sigma primarily uses statistical techniques for analysis and solution creation that are supported with data visualization. This leads to a myth that Lean is easier than Six Sigma, because the visual analysis of Lean is easy to understand, while many people are intimidated by Six Sigma's numerical analysis. The reality is that both types of analysis are easy to perform with today's statistical support tools.
Different types of documentation for the solution – the Lean solution is documented with a revised value stream map that leads to changes in workflows and often changes in work instructions at many of the steps in the process. The Six Sigma solution is documented with changes in setup procedures and the control plan for monitoring the process and responding to variation. It will also impact work instructions and frequently leads to changes in the measurement approach or systems.
The two approaches are compatible in so many ways that it was easy to merge them into one methodology so as to get the synergistic effect of combining them. Lean Six Sigma, as it is normally practiced, avoids most of the pitfalls from earlier failed approaches.
Lean Six Sigma principles
Let's outline the principles that have helped to make Lean Six Sigma so effective. I have been directly involved in the successful implementation of Lean Six Sigma in many organizations, and I have done consulting in several organizations who had tried and failed to implement an effective Lean Six Sigma program. In the successful programs, the following principles were adopted. In the failed implementations, at least one or more principle was not followed.
Addressing a real-world problem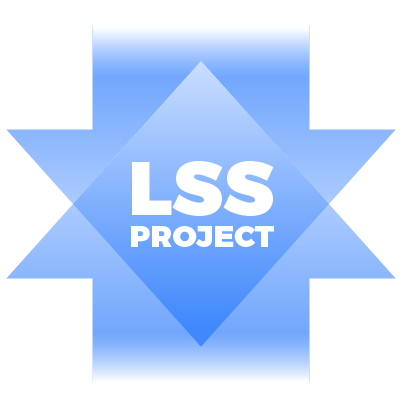 Lean Six Sigma is both a top-down and bottom-up methodology. The top-down element is associated with problem selection. The Lean Six Sigma project teams are focused on real-world problems that are impacting customers and processes right now. Often the team members are feeling the effect of the problem with rework and repair activities or addressing customer complaints. This lends a sense of urgency and importance to the project. It is not just "busy work," it is real work.
One of the reasons for the failure of the Quality Circle programs of the 1980s was that every team could choose its own project. While this sounds great for empowerment, often the projects selected were not real-world problems. In one organization I worked with, one of the first projects selected by a team was to repaint the lunch room and put up new curtains. Soon the whole initiative was viewed in the organization as a "fun" party time activity, but not related to real business improvement.
It is often hard to get the organization to recognize the importance of this methodology for business success. Buy-in is much easier to achieve when both management and the team understand the importance of identifying and fixing the problem. But management does not dictate a problem and solution. Rather the analysis by the team determines the true root cause.
Analysis is accomplished by a team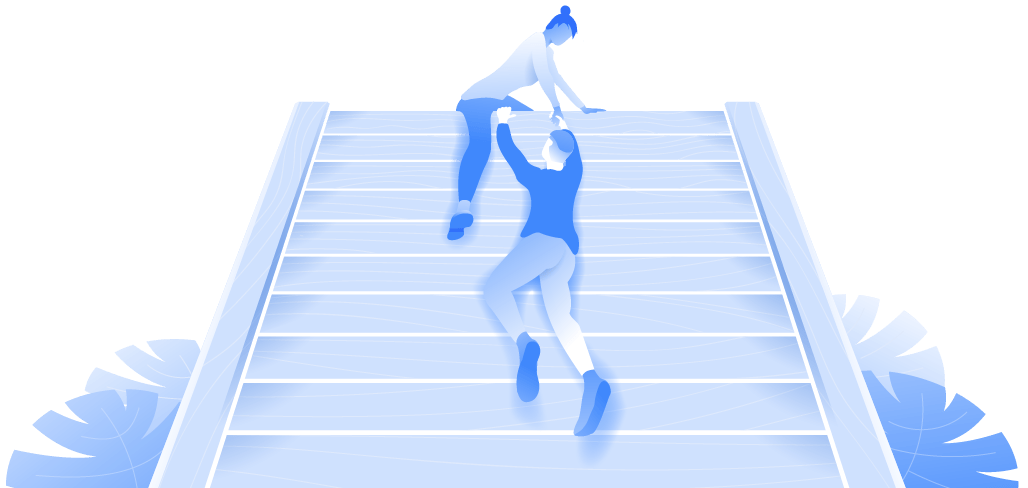 A Lean Six Sigma project is normally staffed by a cross-functional team that is involved with different aspects of the process being analyzed. Many business processes are cross-functional and a cross-functional analysis is needed to prevent sub-optimization of the process. Improving one step at the expense of another step does not eliminate waste or variation, it just moves it to a different step in the process.
A problem I have seen in several Lean Six Sigma implementations was that the Green Belt and Black Belt project leaders worked on their own to find and fix the problem without the help of a cross-functional team. If the process and problem were small and the project leader understood the process, this would prove effective. However, with large cross-functional processes and projects, or in some cases when the project leader had no background in the type of process or problem being analyzed, the projects would become stalled and delayed.
By including a cross-functional team, all the perspectives of the organizations that are involved and impacted by the project are included in the problem analysis, and even more importantly in the development of the solution. The in-depth knowledge of the different team members is helpful for understanding the problem and the implications of the data. These different perspectives are crucial to help the team create a solution that addresses the immediate problem and often will help to eliminate waste and variation in other aspects of the process.
Analysis is focused on a process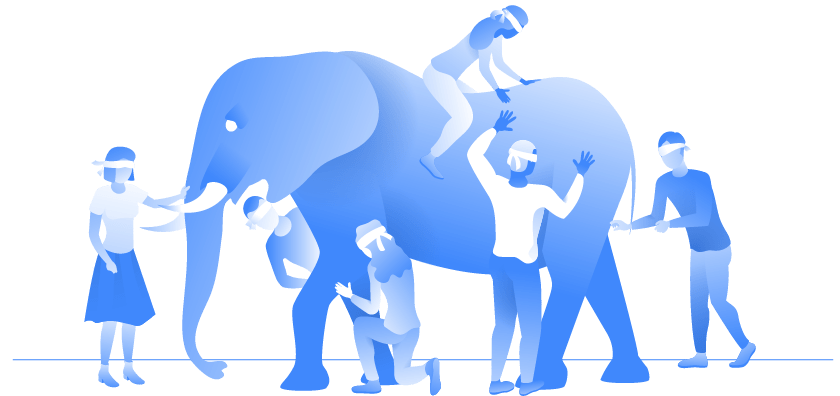 Lean Six Sigma is best used for analyzing processes. Even when the problem under investigation is an obvious product problem, Lean Six Sigma will be much more effective when it is applied to the process that designs or builds the product, rather than looking at just the product itself. That is because the analysis is meant to investigate and improve actions, and actions are the steps of processes. Actions seldom happen in a vacuum with no impact from preceding or succeeding actions. Instead they must be considered in the context of the process in which they are occurring. The Lean value stream map or Six Sigma process map provide a picture of that process.
On numerous occasions, I have found that the creation of a map of the process immediately led to an understanding of what was happening, and recognition of some of the underlying problems that are hidden when an individual is only aware of their step in the process. On a few occasions I have encountered a project team that focused solely on a product defect without considering the process that created or used the product. While they could identify the defect, they could not determine the actual cause and create a solution until a process map was created.
Analysis is based upon data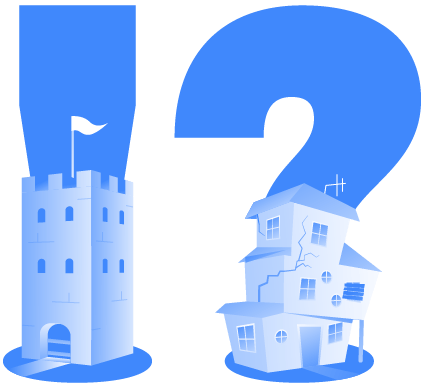 Lean Six Sigma relies on data, not guesses. The Lean value stream map is verified with a walk-through of the process, and then data is collected at each step. The current condition of the process, product or service is measured in the Measure phase. This includes measuring the problem or defect and measuring anything that is done correctly. The data that is captured is used for analysis to determine the actual state of what is happening, not an assumed state. This analysis verifies the underlying causes so that the correct problem is fixed. But the reliance on data does not stop there. When a solution has been created, data is collected to determine if the solution has truly fixed the problem. And then data is used to ensure the solution stays in place and the problem does not return.
One of the challenges that continuous improvement and problem-solving initiatives have had over the years is a difficulty accepting the reality of the current conditions. Businesses are often in denial about problems and issues. I recently worked with a company that was implementing Lean Six Sigma. One of the initial project teams was tasked with resolving a product issue that created large levels of rework in their operation and was the source of numerous customer complaints. The problem had been "solved" on numerous occasions by putting tighter controls on the process step that "caused" the problem. Except when we actually measured what was happening in each step, we found the problem was really due to several other factors. Because of "politics" and paradigms, the management at first rejected the analysis. But when presented with the data, they eventually recognized where the problems were originating and an effective solution was implemented. It was the data that finally broke through the paradigms about the problem.
Understand the impact of the process sigma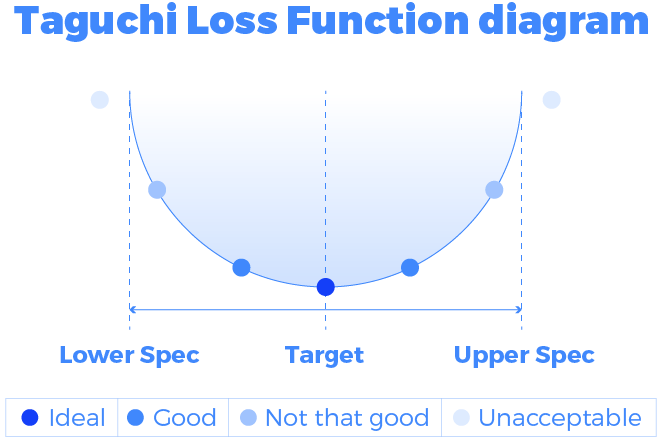 This next principle is focused on the Six Sigma analysis. The practical impact of sigma is that it represents the amount of normal variation that occurs. It is always tied to a specific parameter or characteristic that is being measured. Same attributes of a product or process will have virtually no variation. That attribute never changes, no matter how often the product or process occurs. Other attributes do have variation. There is an average value, but there is uncertainty about any specific instance. Sigma is the statistical measurement of that uncertainty.
One sigma represents the boundaries for a little over two thirds of the occurrences.
Two sigma represents 95% of the occurrences.
Three sigma represents over 99% of the occurrences.
By the time you get out to six sigma, there are only about 3 chances in a million that normal variation could cause the attribute being measured to be that different from the average value.
Sigma represents variation, it says nothing about acceptability. Notice that I haven't yet mentioned whether the attribute being measured is acceptable from a customer or standards viewpoint. An attribute could have a very small sigma, essentially no variation. But if the average value of that attribute is outside the bounds of what the customer finds acceptable, it just means that it is always defective. By the same token, an attribute could have a very large sigma, there is a high level of uncertainty. But if the customer has no expectations concerning that attribute, it will always be acceptable regardless of the variation.
The reason the Lean Six Sigma methodology is concerned about sigma is not for the purpose of customer acceptance. Rather when high variation and uncertainty exists within key attributes or parameters, it causes the expense of extra time and money, and it will often lead to the creation of defects. Remember, we are in a process and the outputs of one step become the inputs of another step. When the inputs have a great deal of uncertainty, which is indicated by a high sigma, the succeeding steps should be able to accommodate the full range of possibilities for the value of that attribute. That will often add cost and complexity. Lowering sigma can simplify and streamline the entire process.
Solution addresses the real root cause(s)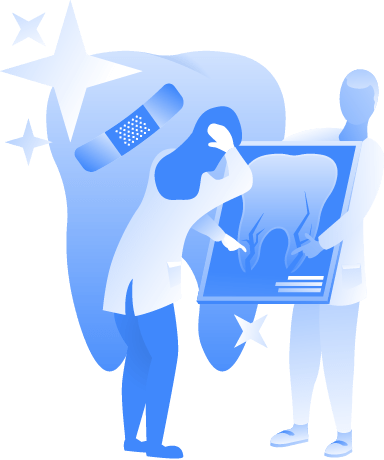 Lean Six Sigma is one of the most powerful problem-solving and continuous improvement methodologies because it identifies the characteristics of the real problem. Some methodologies start with the assumption that every problem has a unique or special cause, and if that cause can be identified and eliminated or controlled, the problem goes away. Other methodologies start with the assumption that the problem is a common occurrence within the process. The process is fundamentally flawed or inadequate and if the process were changed to avoid this flaw or correct this inadequacy, the problem goes away.
Both goals are admirable and in fact are actually quite similar. But the way to fix the first problem is to put in a place a "spot correction" to control the unique cause, and the fix for the second approach is to re-engineer the process. Unfortunately, selecting the wrong solution strategy does not improve the situation and can often make things worse. Lean Six Sigma employs the tools to differentiate between whether the problem is a special cause or a common cause. By making this differentiation, the project team can go on to find the true root cause or causes. Also, the team can create a solution strategy that will appropriately address the problem. If it is a special cause, they can implement a special solution. If it is a common cause, they can redesign the process.
Solution includes a control system to help it "stick"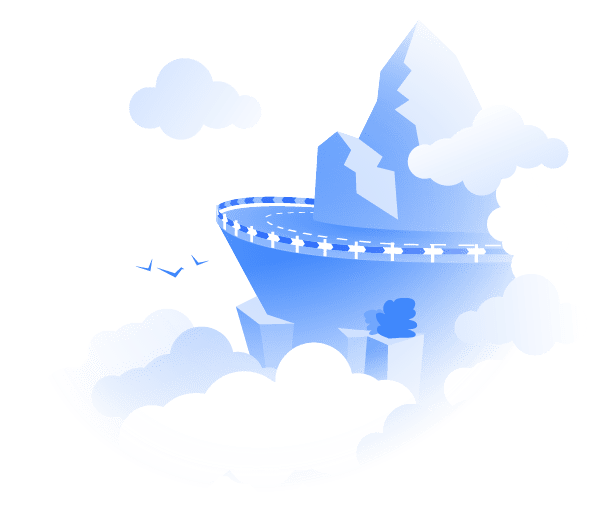 Lean Six Sigma does not end with identifying the problem or even with implementing a solution. The final phase of Lean Six Sigma is the Control phase. There is a natural resistance to change in most organizations. For many people and systems, change is hard. Habits must be broken, new methods learned, new information is required. In the Lean Six Sigma Control phase, the solution is implemented and the organization begins to use it. While this is happening, the project team is ensuring all of the supporting systems are also updated to reflect any changes and they provide training and coaching for process operators and managers on the use of the solution. This even includes ensuring the control systems that monitor the process are in place to identify if the process begins to revert back to the previous behavior. The project team does not declare victory and disband just because they have successfully demonstrated their solution once. Rather they stick with it through a statistically significant number of occurrences. This both demonstrates the solution really solved the problem and that the operators and managers are equipped and able to manage the improved process.
I worked with a company in Chicago at one point to address a recurring problem in their purchasing department. The solution was a straightforward process change to eliminate a common cause problem. As I looked over the historical documents associated with this problem, I found that the previous solutions were similar to the one we had developed. They had been put it place and used for a year or two, and then slowly modified until the problem returned. The reason for the modifications was based upon how the senior management measured the effectiveness of the purchasing department. Rather than measuring the entire purchasing process, the measurements were tied to one step in the process. Optimizing that step led to sub-optimization in several other steps which created the problem. This time when a solution was implemented, I made sure the corporate measurement system was modified to measure the entire purchasing operation and not just one step. These are the types of issues often addressed in the Lean Six Sigma Control phase.
Benefits of Lean Six Sigma
Lean Six Sigma is a continuous improvement methodology. However, a legitimate question is, what does it improve? Does it increase sales or profits? Does it improve customer satisfaction and lower complaints? Does it lower costs, improve incoming quality, outgoing quality or the cost of quality? Does it improve employee morale? Does it increase your pay and benefits, or improve your promotability? Does it create world peace and solve world hunger? "Yes" to all of these – except the last two. Let's look at benefits for the business and then benefits for the individuals who attain a level of certification in Lean Six Sigma.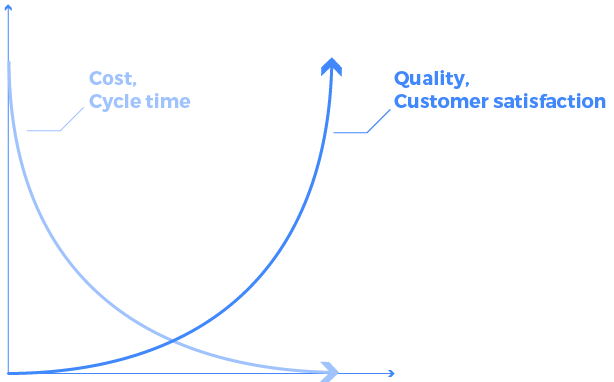 Lean Six Sigma is a continuous improvement methodology for an organization. So, we would expect organizational benefits. In fact, the General Electric company has claimed to have realized over $2 billion of cost savings from Lean Six Sigma . Let's consider the nature of the benefits and their implication.
Simple processes
Lean Six Sigma will simplify the business processes. The cross-functional value stream maps will identify areas of waste and inefficiency. Many of the processes have embedded rework and work-arounds for persistent problems. When the wasted effort is removed and the rework and workarounds are no longer needed, the remaining processes are simple and often much easier to manage and control. This results in a faster process, which leads to better customer service and higher customer satisfaction. Both of those will normally lead to greater sales. In addition, the simpler, faster process will lower overhead costs which will increase profits. Finally, simpler processes have fewer opportunities for errors. Therefore, they normally are characterized by higher quality and fewer defects.
Fewer errors and mistakes
Let's dig deeper into that benefit of fewer errors and mistakes. Lean Six Sigma starts with a definition of acceptable quality based upon what the customers value. This external focus on quality prioritizes the continuous improvement efforts to address the problems that have the most impact on business success. In addition, the reliance on data to define problems rather than gut feel or anecdotes further prioritizes the improvement effort on the real problems in the organization. The result is that the improvements fix real problems and bring them to a level that is acceptable to the real customers. So, it is not just that Lean Six Sigma addresses errors and mistakes in the business, but rather that Lean Six Sigma addresses the errors and mistakes that matter the most.
Predictable performance
Simple processes are easier to control and manage than complex processes, especially those processes with fewer errors and mistakes. But added to these benefits, Lean Six Sigma has a focus on reducing variation within a process. With less variation, processes become more predictable. That means predictable cycle time, predictable quality output, and predictable costs. And these can lead to better customer service, fewer complaints, and higher profits. This predictability becomes a tremendous advantage for an organization when operating in an environment of fast moving changes. Changing technology and customer expectations are already creating an unstable business environment. Without predictable processes it is almost impossible to create and implement an appropriate reaction to this instability.
Active control
Which brings me to the final organizational benefit I want to discuss and that is an improved ability to actively control processes. The Lean Six Sigma methodology shortens cycle times and puts in place real-time data based control plans and systems. With short cycle times and data-based control systems, the operators and process managers can make decisions that immediately impact process performance. This improves performance, improves employee morale, and improves agility. The operators understand how their work impacts the process performance and they get rapid feedback. The operators are less likely to feel that they are victims of the process since they are now involved in directly managing the process and improving it. With short cycles and active control, the organization can quickly respond to opportunities in the changing marketplace. And short efficient processes that are documented with value stream maps and control charts are easier to update than complex undocumented processes.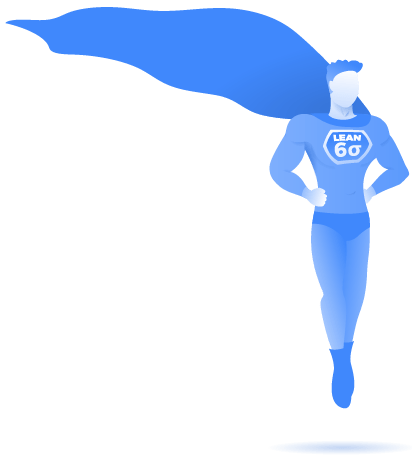 Lean Six Sigma provides benefits for individuals within the organization who become Lean Six Sigma leaders. We will discuss the various leadership roles in more detail in a later section. First let's identify some of the personal benefits you can expect when participating in Lean Six Sigma.
Personal effectiveness
Lean Six Sigma provides a structured problem-solving methodology that can be used to address any type of problem. Being able to find and fix problems will improve your ability to perform in any position and industry. The Lean Six Sigma methodology steers you through an organized process of inquiry, analysis, problem identification and solution creation. Many of the tools and techniques can be applied to everyday problems and issues. But even if you don't use all the tools, the organized problem-solving approach will put you in control of finding and fixing your problems. I have used this approach when fixing problems at my house, with local charities I support, and of course in many different business settings.
Leadership opportunity
Lean Six Sigma is implemented through projects and projects have leaders. Leading a Lean Six Sigma project will often provide an opportunity for exposure to other functions and senior management. This exposure is in the context of someone who can find and fix a problem. Interacting with team members and managers will likely improve your communication and decision-making skills. The structure of Lean Six Sigma can help you to develop your project management skills. And of course being able to put on your resume that you led a project team that achieved cost savings, quality improvement, and cycle time reduction will only help you as you seek that next promotion or new opportunity.
Pay and promotability
Which brings us to the pay and promotability of Lean Six Sigma practitioners. Attaining belt certification is a valuable credential on your resume. Many job postings require that an applicant have a Lean Six Sigma credential. So, this will open the door for some promotions. In addition, within an organization, promotions are often based upon how you have demonstrated your leadership skills. Effectively leading a Lean Six Sigma project shows senior management and HR that you are ready for greater responsibility. The average annual salary in the USA for Lean Six Sigma Black belts is just under $100,000. The average for your industry and country will vary. However, it is safe to say that Lean Six Sigma certification will enhance your earning potential.
Industries and functions using Lean Six Sigma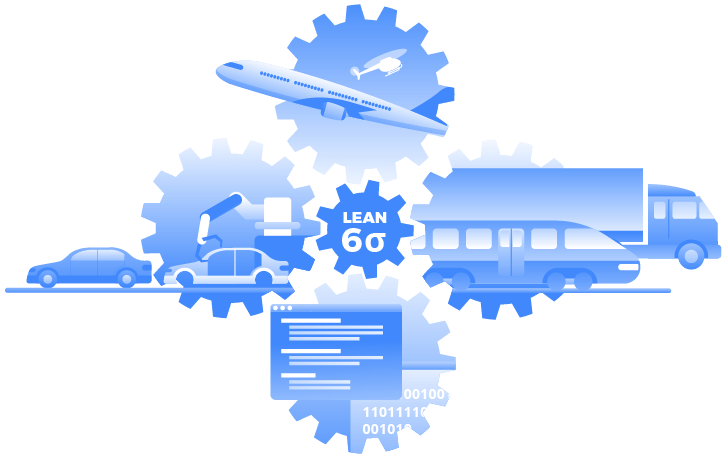 Lean started in the process engineering department of an automotive manufacturer and Six Sigma started in the quality department of a high-tech system manufacturer. However, the methodologies have moved well beyond their roots in quality and process engineering. I have either participated on or coached Lean Six Sigma projects in virtually every business department including:
Call Center
Customer Service
Design Engineering
Field Sales
Human Resources
Maintenance
Manufacturing Engineering
Manufacturing Operations
Process Engineering
Purchasing/Sourcing
Lean has also moved well beyond the realm of manufacturing. Many industries have embraced Lean Six Sigma, and the list of companies using the methodology is much too long to be included here. In some cases the emphasis will be primarily on Lean, in some on Six Sigma, and in many it is the combination of Lean and Six Sigma.
Agri-business
Electronics
Financial Services
Higher Education
Manufacturing
Medical Devices
Oil and Gas
Pharmaceuticals
Transportation
Lean Six Sigma belts
So far we have discussed the background of Lean Six Sigma, the principles embedded in Lean Six Sigma and some of the benefits. You are probably asking, when are we going to explain how it works? Well, now is the time. Let's go through the key roles and responsibilities, the five-phase structure with gate reviews, and then do a quick overview of some of the more commonly used tools and techniques.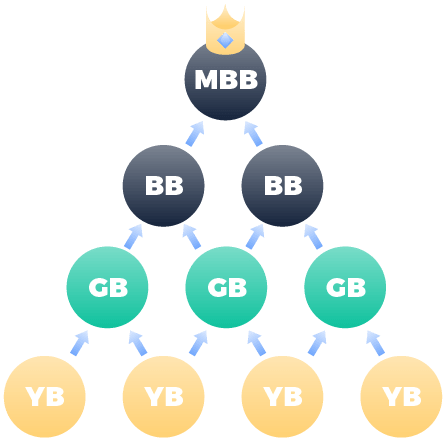 Lean Six Sigma has adopted the roles from the Motorola Six Sigma methodology, which borrow the naming convention of the progression of mastery used within martial arts. Some organizations have their own levels and definitions of mastery. However, I will be describing the most commonly found levels in use today. You may have heard of Lean Six Sigma belts - these are the Yellow Belt, Green Belt, Black Belt, and Master Black Belt. Each of these roles are expected to have training, and in many cases certification appropriate to their role.
In the early years of Lean and Six Sigma, every organization established its own standards with regards to methodology and tools and techniques. However, most organizations now rely on an independent certifying body for training and certification. The two most widely recognized organizations that provide certification are American Society for Quality (ASQ) and the International Association of Six Sigma Certification (IASSC). The GoSkills Lean Six Sigma courses are aligned with the IASSC Body of Knowledge. Let's look at each of these roles in more detail.
What is Lean Six Sigma Yellow Belt?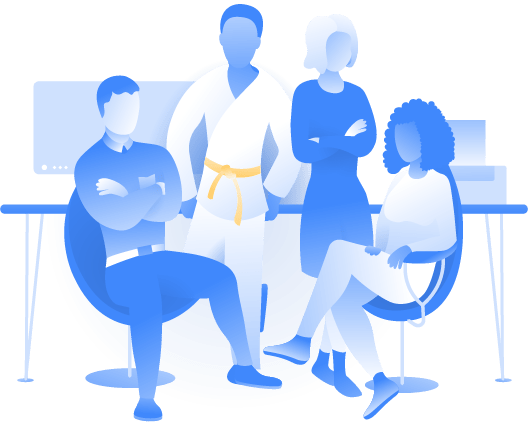 An organization can have many Yellow Belts . These individuals are team members on a Lean Six Sigma project led by a Green Belt or Black Belt. They should be familiar with the structured methodology and the use of cross-functional tools and techniques.
They will participate in all the project team meetings acting in the role of subject matter expert for their function or discipline. This role is performed in conjunction with their normal full-time job or position.
A project will have as many or as few Yellow Belt members as are needed based upon the scope of the process being investigated and the nature of the problem.
The training for a Yellow Belt normally focuses on the structure of the methodology and the use of the cross-functional problem-solving tools and techniques.
The detailed Lean and Six Sigma analysis is normally handled by the Green Belt or Black Belt who is leading the project. However, the Yellow Belt team members are often the ones who collect the data used in analysis and help to interpret the results of the analysis.
The Yellow Belt team members will also lead the implementation of the solution within their respective function or discipline.
It is common for a person with Yellow Belt certification to be a member of multiple Lean Six Sigma project teams.
What is Lean Six Sigma Green Belt?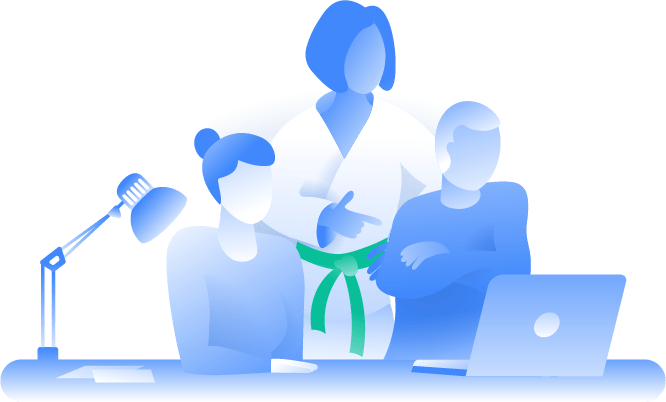 An organization will have multiple Green Belts. The Green Belt role is normally that of a project leader. The Green Belt is typically working on Lean Six Sigma projects that would fall within their area of expertise and responsibilities. These individuals know the Lean Six Sigma methodology and structure. They are also able to apply the Lean analysis tools and the statistical techniques commonly used with Six Sigma.
These individuals lead small projects or projects that are focused on just one function. This role is normally performed in conjunction with another full-time position.
Most Green Belts are leading a project that is associated with improving some aspect of their business processes. In some cases, a Green Belt may be assigned to a large cross-functional project being led by a Black Belt.
Large cross-functional projects often have multiple analyses occurring simultaneously and a Green Belt will lead each of those efforts.
As project leader, the Green Belt is responsible for ensuring that appropriate Lean Six Sigma tools and techniques are used at each phase on the project.
This individual will normally lead the presentation and discussion of the project at the phase gate reviews. Because this individual is often the only person on the project who has been trained in the Lean analysis techniques and the statistical Six Sigma techniques, they will conduct these analyses.
The Green Belt is not the subject matter expert on all aspects of the process or product, but they often are the expert on some portion of the process or product. As such they must bring their subject matter expertise to bear in the same way in which a Yellow Belt functions. However, the Green Belt is not expected to be an expert on all aspects of the advanced Lean Six Sigma tools and techniques. When they run into problems, they turn to their Black Belt for advice and coaching.
What is Lean Six Sigma Black Belt?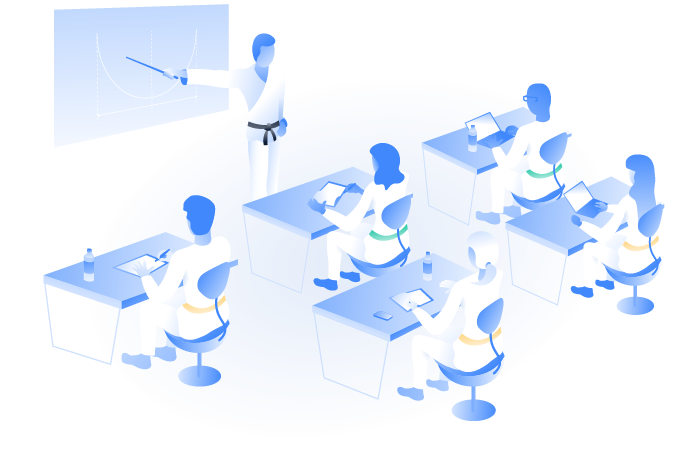 An organization will often have multiple Black Belts. The Black Belt role is that of subject matter expert on Lean Six Sigma for a function or location within the organization. These individuals lead large cross-functional projects and serve as coaches for the Green Belts in that department or location. This is normally a full-time position.
Black Belts know not only know how to apply the methodology and tools, they are the trainers and coaches for the Green Belts and Yellow Belts within the organization. A typical day will include:
Conducting a team meeting for one of the project they are leading;
Meeting with several Green Belts to review their progress and provide coaching for their next steps;
Performing value stream or statistical analysis with data from one of the projects they are leading;
Provide training on the use of Lean Six Sigma within their organization for Yellow Belt and Green Belt candidates;
Meet with organizational stakeholders to discuss status of projects and identify problems or issues for future projects.
As you can see, the individual is usually expected to lead several projects simultaneously while acting as coach for a handful of Green Belts who are leading their own projects. The projects being led by Black Belts are usually large cross-functional projects. As project leaders they must plan and organize the work. What is often the most challenging aspect of those projects is to work with the stakeholders from the various functions. In many organizations, the Black Belt role is reassigned every year or two so that multiple individuals can become adept at all aspects of the Lean Six Sigma methodology.
What is Lean Six Sigma Master Black Belt?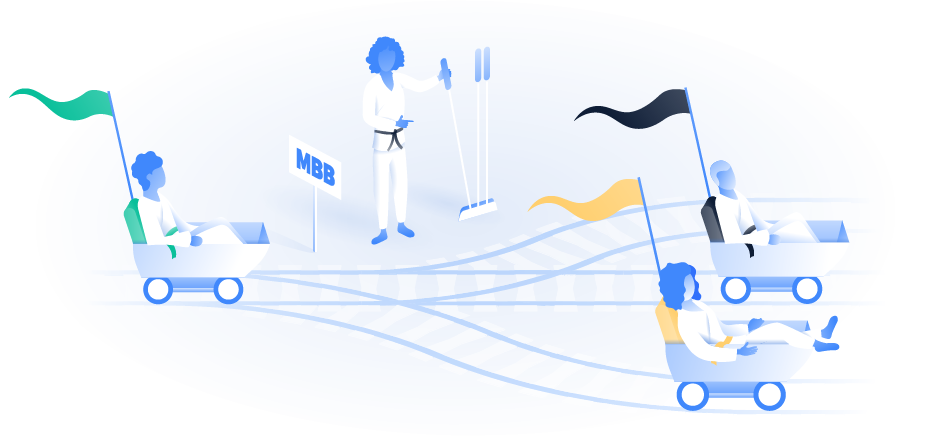 The final level is that of Master Black Belt. Most organizations will have only one Master Black Belt, someone who is normally a senior individual responsible for managing the Lean Six Sigma initiative within the organization. This is a full-time position. Many times this Master Black Belt reports to the C-level champion for the Lean Six Sigma initiative.
From a training and certification standpoint, this individual has the same credential as a Black Belt. However, the role and responsibilities are different.
The Master Black Belt is not managing projects, rather they are managing the initiative.
The Master Black Belt is normally working closely with senior leadership to determine how many Black Belts and Green Belts are needed and which functional departments or locations should get them first.
The Master Black Belt normally maintains a status report on the portfolio of Lean Six Sigma projects; the active ones, the completed ones and the proposed ones. As such they are able to assess the impact of the overall program on the organization and they can prioritize the improvement efforts based upon the organization's strategy.
These individuals also work with HR to maintain the training records of all the Yellow Belts, Green Belts, and Black Belts in the organization.
If an organization is small, or if the Lean Six Sigma initiative is small within the organization, the role of the Master Black Belt will be assumed by one of the organization's Black Belts.
Five phases of Lean Six Sigma – DMAIC
Lean Six Sigma projects follow a structured methodology, based upon five phases. The five phases are represented by the acronym DMAIC – which stands for Define, Measure, Analyze, Improve, Control.
How is the Lean Six Sigma DMAIC process defined?
Each phase has an organizing premise or question that must be addressed. Once the question is satisfactorily answered, the project can proceed to the next phase. The duration of the phase is based upon the information and data that is available. Normally at the end of each phase there is a phase gate review with the stakeholders and one or more Black Belts. Let's take a look at each phase in more detail.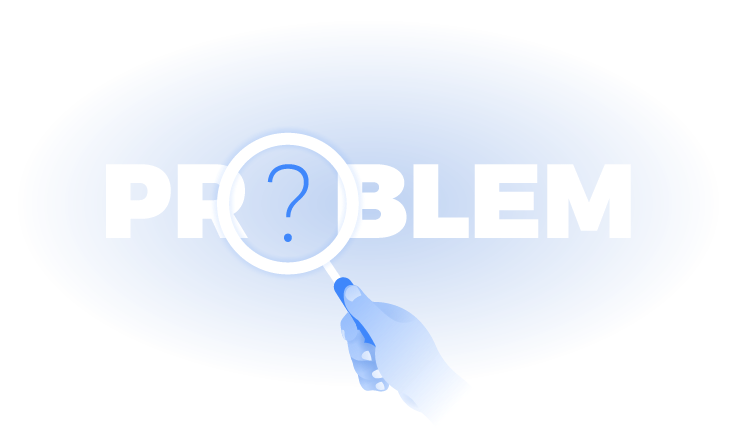 The Define phase is the first phase of the project. The key question that must be answered is, "Have we defined the problem from a business perspective?" Normally a Green Belt or Black Belt project leader is selected and provided with a high-level description of the problem. Some Yellow Belt project team members may also be identified at that time. The project team needs to get input from stakeholders and customers to understand the problem from their perspective. During this time, they are quantifying what the customers consider to be critical quality expectations.
With an understanding of the problem from the business and customer perspective, the boundaries for the process - and any product or service that is delivered - can be determined. While a preliminary project team may be in place in this phase, the determination of the boundaries on the process will often dictate which functions need to support the project with subject matter experts. During this phase, those subject matter experts who are new to Lean Six Sigma will often receive Yellow Belt training. This phase often ends with the development of a project charter that identifies the problem from the customer perspective, the processes to be analyzed, and a goal for performance improvement.

The Measure phase is the second phase of a Lean Six Sigma project. In this phase the baseline condition is established by measuring the current performance of the process, product, or service with respect to the critical quality attributes identified in the Define phase. The question that is asked in this phase is, "Do we understand the work and flow of each of the steps in the current process and have we measured the process performance at each step?" If the process is not well documented or controlled, this will likely be the longest phase and requires the most work.
The process must be defined to determine the flow of each step. Each step is then measured for time, quality, and any other attribute that was important to the customer. Often the appropriate measurement systems do not exist to collect this data, so a measurement system will need to be developed and verified so that it provides accurate and complete data. The subject matter experts on the team from the various departments and functions are closely engaged in this phase to identify the process steps and to develop and deploy an approach for measuring performance. By the end of this phase, the problem experienced by the customer should be quantified with process data, and an accurate assessment of the current or "As-is" state for the entire process has been determined.

The Analyze phase is the third phase of a Lean Six Sigma project. In this phase, the process and product data are analyzed to determine the true root cause or causes of the problem the customer has experienced. The key question to be answered is just that, "Have we clearly identified the problem and determined the true root cause(s)?" It is at this stage that the project leader applies the Lean analytical tools and the Six Sigma statistical hypothesis testing techniques to determine the root cause. The project leader is expected to be able to mathematically show that the root cause has been identified. While the analytical and statistical techniques are rigorous, the math involved is usually very straight-forward, especially if a statistical analysis application is used such as Excel's Analysis Tool Pak or Minitab.
Often the data collected during the Measure phase is sufficient for the analysis. However, in some cases, the analysis will point to an area requiring further study and additional data may need to be collected. Which analytical tool or technique is used will depend upon the nature of the problem or defect from the customer perspective and the types of data that are available for analysis. Often during this phase, a detailed problem statement will be completed based upon the results of the analysis. The team must guard against preparing a detailed problem statement before this step. Otherwise there is a good chance they will assume the wrong problem, which will lead to confusion and misdirection on the team when they begin to create a solution in the next phase. By the end of this phase all team members should be in agreement that the sources of the problem are now known and understood.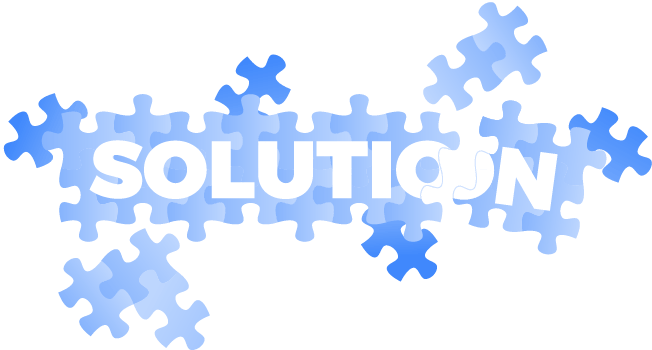 The Improve phase is the fourth phase of a Lean Six Sigma project. Teams often want to jump to this phase immediately without thoroughly completing the first three phases. When that occurs, the team usually creates an improvement that addresses a symptom without getting to the root cause. The goal for this phase is to create a solution to the problem that eliminates or contains it. The question being answered is, "Have we created a viable solution for the problem that is ready to be implemented?" Depending upon the nature of the identified problem, different team members will play a larger or smaller role in the creation of the solution.
During this phase, the solution is developed and tested. Depending upon the nature of the solution, this is often the most expensive phase. The "To-Be" process is developed and documented. In many cases, the new process requires changes in equipment, software, or procedures. Once again data is relied upon to be certain the solution has effectively addressed the problem, which normally means that a statistically significant number of operations are performed to collect that data. A trap the team can easily fall into is to prematurely celebrate a "random success." The solution must be thoroughly tested and the accompanying training and implementation materials developed and ready to be deployed. By the end of this phase, the solution is ready.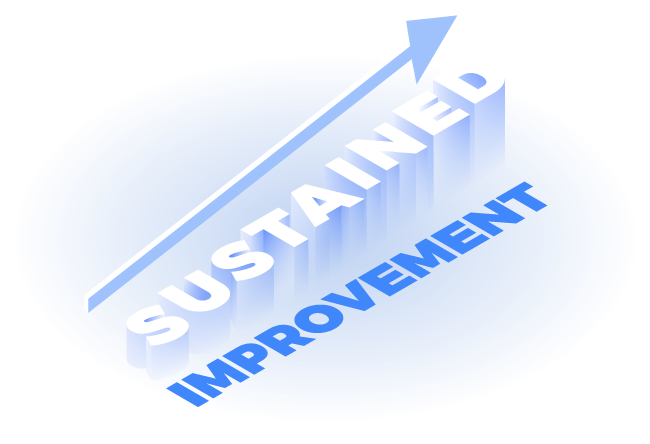 The Control phase is the final phase of a Lean Six Sigma project. In this phase the solution is fully deployed. The phase does not end until the solution is stable and all aspects of the business that are affected by the change are operational. The question being answered is, "Have we established a "new normal" that has eliminated or controlled the problem the customer experienced?" All members of the project team are involved with the implementation to be certain that any changes in their department are fully implemented. The phase continues until the process has demonstrated stability in performance. This may occur within a few days or may take several months.
A control plan is normally set in place for monitoring the process, product or service. The control plan includes threshold measurements for acceptable performance and corrective action steps to be followed if the performance degrades. This control plan is one of the keys to ensuring the improvement is permanent and that the process does not revert back to its prior state. In most cases, the control plan will include statistical process control . A major aspect of the work in this phase is often the updates of documentation in associated processes such as training processes, business information systems, and management review. This phase is completed when the operators and managers of the process no longer require support from the project team.

We have focused on the role of the project leader and the project team. However, senior management and the process stakeholders also have a role in the Lean Six Sigma methodology. These individuals, along with one or more Black Belts, will conduct the Phase Gate reviews. The reviews can be done in a face-to-face presentation, a virtual presentation, or through the submittal of a report that is reviewed and approved by the stakeholders and Black Belts. Which approach is used depends primarily on corporate culture and team logistics. These reviews occur at the end of each phase. A review has three purposes:
1. Review the work of the preceding phase to ensure that it was done with the appropriate Lean Six Sigma rigor. If this is found to be inadequate, the team will need to repeat portions of the work and come back for a new Phase Gate review. The Black Belt in the review will coach the team on the performance of the areas of weakness.
2. Review the answer to the phase question and the supporting data or documentation, to ensure it addresses the customer need. If the data does not support the answer, the reviewers should direct the team to continue in this phase until they have answered the question.
3. Establish any ground-rules or boundaries associated with the next phase, based upon the results of the preceding phase. Examples would be to set a time window for collecting data in the Measure phase or a capital budget limit for a solution to be developed in the Improve phase.
Reviewers need to be familiar with the Lean Six Sigma methodology and the structured approach to problem solving. They can easily derail a project team by asking the wrong question for the given phase. For instance, asking a team to identify the root cause of the problem during the Measure Phase Gate review will force them to jump to conclusions. That question should not be asked until the Analyze Phase Gate review. The Black Belt who is part of the review team should ensure the reviewers are aware of what questions the team should be prepared to answer, and which questions are not appropriate for that Phase Gate review.
The reviewers often include senior leaders from the organizations or departments with responsibility for the process being analyzed. If the team is encountering resistance to their activities or need special access or support, to conduct the next phase of the project they should be requesting that from the reviewers. An example might be to have access to certain data records or to have operators support a measurement systems analysis of the testing methodology. The response of the reviewers to these requests is a signal to the rest of the organization of the importance of the Lean Six Sigma initiative.
Lean Six Sigma tools and techniques
Now that we have covered the structure and process of the Lean Six Sigma methodology, let's look at the tools and techniques. Many of these tools and techniques were in use long before the Lean Six Sigma methodology was formulated, and have been incorporated into this methodology. One of the powerful aspects of Lean Six Sigma is that multiple tools are available for use in each phase. A team can then choose the tool or technique that best fits their unique situation. Organizations will often have a favorite set of techniques based upon their corporate culture or historical preferences.
These tools and techniques are organized based upon the types of analysis in which they are used. Many of these could be used in multiple phases of a Lean Six Sigma project, depending upon the problem and analysis being conducted.
Process analysis tools and techniques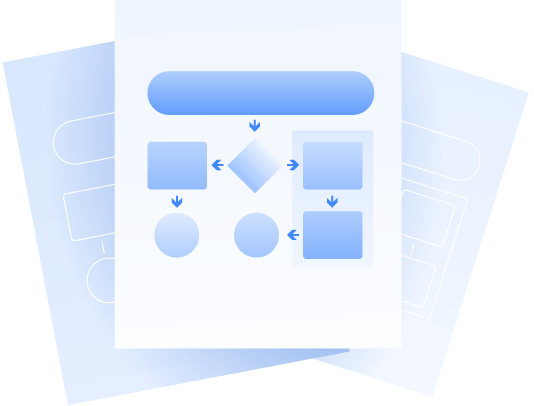 Process analysis tools and techniques are often associated with the Lean portion of the analysis. They help to describe the process and understand its efficiency.
Process Map – a graphical display that shows the interactions between all process steps and decisions points within a process. Each step is a separate item on the process map.
Value Stream Map – a special case of a process map that shows the primary flow through a process when every step goes as planned (no rework or branch points). It is the set of steps that create the customer value from the process.
As-Is Process – this the process map or value stream map that shows all the steps in the process as it is actually occurring in the current business environment. This is not necessarily the same as what is documented in the procedures.
To-Be Process – this is the desired process map or value stream map after the problem solution has been implemented. This is often reflected in revised process documentation that is released as part of the implementation.
Data Boxes – these are boxes on a process map or value stream map that are associated with each step. The data box is used to record the metrics associated with that step in the process such as cycle time, value-added time, yield, inventory, or resources.
TAKT Time – this is a time measure associated with the process. It reflects the amount of time allowed for each process step that ensures the process can meet the customer demand.
Value Added Time – this is the portion of processing time within a step where an element of customer value is being created on a single item flowing through the process. The value-added time is normally a very low percentage of total time within a step, and is zero for many steps.
Roll Throughput Yield – this is a calculation of the likelihood that an item will pass through every step in the process being correctly processed on the first pass through that step. It is calculated by multiplying all the step yield values from a value stream map.
Work-cells – this is a process structure that is often used to speed up flow through the process. All process steps are arranged together in a work cell which reduces time wasted in handoffs between steps.
Kanban – this is a visual scheduling approach used in process management where a step provides a signal to the preceding step showing that it is ready for the next item. This approach minimizes inventory and ensures each step is working on the item that is currently most important for that step to process.
Visual Control – this is a set of signaling approaches that allows operators to see where process bottlenecks are occurring and to assist in the actions to relieve those bottlenecks. This allows for real-time process management.
Visual analysis tools and techniques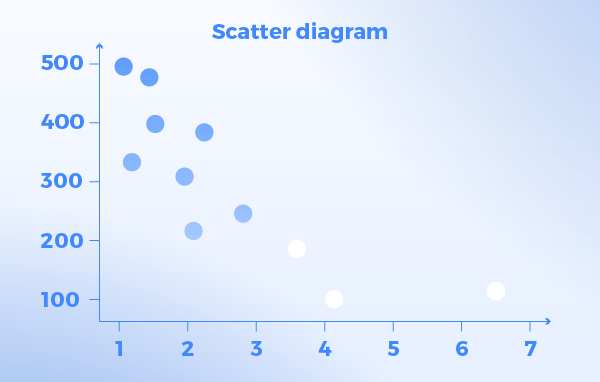 Visual analysis tools and techniques are used with virtually every problem-solving methodology. These techniques can be used in multiple phases. Their value is that they are quick and easy to understand. They are also excellent communication techniques with senior management and the operations or organizations that will be affected by the solution.
Histogram – this is a vertical bar chart that shows the relative size of different categories of instances or occurrences. It is used to identify what attributes are the largest contributors to a problem.
Pareto Chart – this is special version of the histogram. It is organized so that the largest category is first, the second largest is next, and continues on to the smallest category. If provides focus for improvement.
Fishbone (Cause and Effect or Ishikawa) Diagram – this is a graphical depiction of all the possible causes of the problem, organized into logical categories. This becomes a roadmap for investigation to determine which of the causes contributes to the problem.
Scatter Diagram – this is a plot of two attributes associated with each data point. One attribute is shown on the vertical axis and one on the horizontal axis. The plot will reveal whether there is correlation between the two attributes.
Box Plots – this diagram shows the spread of data for a parameter and the nature of any central tendency. The center half of the data points are shown in a box with a line at the value of the midpoint in the box. The outer half of the data is split into the upper and lower portions and shows the extremes and overall data spread.
Run Chart – this is a diagram of the sequential values for a parameter as a process is operating. The values are either each successive product or result or they are values collected at set times during process operation.
Pie Chart – this is a diagram that shows the relative size of categories of a parameter. They are shown as slices of a "pie" representing their percentage. It is often used for "before" and "after" comparisons.
Check Sheets – this is a diagram showing what is to be measured on a product, process or service. It will often include the measurement technique.
Quality Function Deployment (QFD) – this technique is a diagram of how the prioritized customer needs are deployed across product and process parameters. It is often used to set performance goals and identified both missed opportunities and wasted activity.
Solution Selection Matrix – this tool is a matrix that compares solution options across several criteria. When done using plus and minus symbols, it becomes a Pugh Concept Generation Matrix. The other option is to assign scores to each option and weights to the criteria. The matrix can then be used to evaluate the options to select the one with the highest score.
Bottlenecks – these are areas in a process map with tangled flow or steps where inventory accumulates. Bottlenecks are collectors of waste. There is waste associated with slow moving inventory and waste associated with the extra management needed to accommodate the bottleneck.
Poka Yoke – this is a set of disciplines that embody the principle of error-proofing. Through the design of the product or process, checks are embedded to prevent mistakes from being made or to make them immediately obvious so they can be fixed.
Five "S" Disciplines – these are a set of workplace organization disciplines that are visual in nature and provide an indication of whether the workplace is operating smoothly. Deploying the Five "S" Disciplines improves quality and employee safety and morale.
Statistical analysis tools and techniques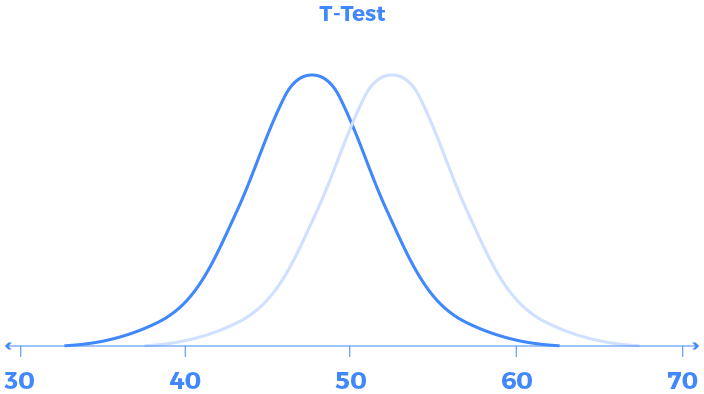 The statistical analysis tools and techniques are often associated with the Six Sigma portion of the analysis. The statistical tools help us to make sense of the data and to determine what is significant and what is not. The use of statistical software such as Excel Analysis Tool Pak or the Minitab application has minimized the amount of mathematical computation that the team members must do. However, they still need to understand which statistical techniques to use in each situation and how to interpret the results.
Process Capability – this is a statistical ratio that compares the normal process variability with the customer or specification limits. It is expressed with process capability indices of Cp, Pp, Cpk, Ppk, or process sigma. The process capability ratio is an excellent predictor of whether the process will be able to deliver defect-free results.
Descriptive Statistics – these are statistics that describe the normal behavior of a measured parameter within a process or product. It includes the mean, median, mode, and standard deviation.
Inferential Statistics – these are statistics used to relate the statistical performance of a sample to the statistical performance of the larger data population that the sample represents. These statistics are based upon the sampling approach used and include confidence interval and confidence level.
Measurement System Analysis – this is a comprehensive analysis of an inspection or test systems ability to correctly determine a measured value within a process or product. It includes an assessment of accuracy, precision, stability, linearity, and discrimination.
Gage R&R – this is a subset of a typical measurement systems analysis that focuses on the precision of the measurement system. It is a set of experiments using products or processes with predetermined known values and measuring them to determine whether the measurements system will consistently assign the same values.
Hypothesis Tests – These are statistical tests of a data set to determine whether an assumption about the data can be verified or not. Typically, it is used within Lean Six Sigma to determine if data samples are similar or if there is a statistical difference. If data sets can be shown to be dissimilar, that is an indication that the factor which separates the two data sets has a significant impact on process or product performance. There are many different statistical techniques used depending upon whether the data is normal or non-normal, continuous or discrete, and the number of data sets or parameters being evaluated.
Correlation – this is a hypothesis test that is used to show whether two continuous data parameters are related, and how they are related.
Regression Tests – this is a hypothesis test that determines the mathematical relationship between two or more continuous data parameters.
T Tests – this family of hypothesis tests is used to compare the descriptive statistics of two data samples to determine if they are similar.
ANOVA – this technique is used to compare the descriptive statistics of two or more data samples to determine if they are similar.
Tests of Proportions – this family of hypothesis tests is used to determine if two samples of discrete data are similar.
Chi-Square Test – this technique is used to determine if two or more samples of discrete data are similar.
Design of Experiments – this is a statistical technique for creating a set of tests with test specimens that are designed to include or exclude certain features and with attributes set at the minimum or maximum level. Based upon the set of experiments, a best case design can be created with the appropriate design features and design targets. This technique is often used when creating a new product or process during the Improve phase.
Control Charts – these are charts that track the performance of selected process or product parameters and determines whether the variation that is displayed is due to common causes or special causes. There are many different control chart designs, based upon the characteristics of the data and the attribute being measured. These charts are normally used in the Control phase as means of ensuring the improved process performance is sustained.
Project and team management tools and techniques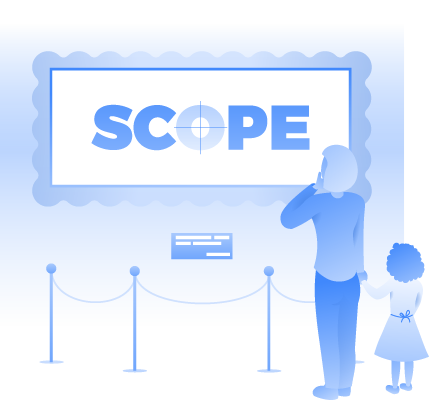 Lean Six Sigma projects must also be able to interact with stakeholders and customers. There are several techniques that have proven effective in this regard. Some of these are based upon understanding the perspective of external stakeholders and some of these are useful for organizing and communicating with internal stakeholders, such as team members.
Critical to Quality (CTQ) – these are the process, product, or service parameters that are the attributes of customer value. They are determined by the stakeholders, not the project team.
Project Charter – this is a project management document used to authorize the project and provide boundaries on the scope of the activity. The format varies from organization to organization.
In-frame/Out-of-frame – this technique is used to clarify boundaries for a project team. The scope of the project is described in the frame. Areas that are not to be included in the analysis are listed as out-of-frame.
SIPOC – This stands for Supplier, Input, Process, Output, Customer. It is a technique used to define the limits of the process that is being analyzed and to clarify the stakeholders for the process.
Cross-functional team – this refers to the makeup of the Lean Six Sigma team. Normally there is at least one representative from each function who has responsibility for performing activities within the process being studied.
Team decision-making – this is a set of practices used by teams to reach consensus when making decisions. Although many of the team conclusions are determined by the results of the data analysis, there are still decisions to be made in team operation, solution development, and implementation planning.
Stakeholder management – this is a set of practices that are used to identify the key stakeholders for the Lean Six Sigma project. The key performance goals and communication pattern are also established for each stakeholder.
Culture change management – this is a set of communication and implementation practices that focus on building buy-in and support for changing processes and work practices. This is often needed during the Improve and Control phases to ensure the solution is viable and sustainable.
Implementation planning – the implementation of the solution is often a project as big or bigger than the Lean Six Sigma analysis project. This is a set of project management practices used to plan and execute a project.
How does Lean Six Sigma work?
In order to illustrate how Lean Six Sigma works, I will use the methodology to solve a hypothetical problem. Let me set the stage:
Some mornings when you prepare to leave home for work, you can't find your keys. Searching causes delays and you miss your train or bus. Even worse, sometimes you take your spouse's keys and then you can't unlock the office when you arrive. Now you need to wait for someone else to arrive to open the office. Not to mention, your spouse has the same problem when they get to work. The problem has occurred multiple times and your boss has remarked about it. Something must be done to ensure it does not happen again.
Let's apply Lean Six Sigma methodology and see where it leads us.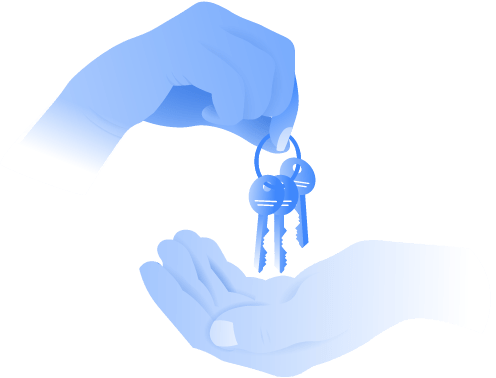 Let's start by considering this from the customer perspective. You and your spouse are the primary customers of this process. Your goal is twofold: a) leave for work on time, and b) have the correct keys with you when you leave for work. This leads to one primary CTQ, the keys are in a known location and you can grab them and take them with you when you leave home in the morning. Based upon the In-Frame/Out-of-Frame, you decide to limit the process to what is done with keys the night before and in the morning. You will not include everything else you do to get ready for work in the morning such as breakfast, showering, and getting dressed – except to the extent that they impact the keys. The goal for the project Charter is to create and implement a process that results in the immediate acquisition of the correct keys in the morning when leaving for work.
In this phase you create a process map that shows all the possibilities for what happens to the keys at night. The process starts with arrival at home and ends with arrival at the office the next morning. The process has different branches depending upon whether it was a weekday, weekend or holiday, whether you went out that evening or stayed in, and whether you have inclement weather requiring additional preparation to leave, such as finding an umbrella or a cold-weather coat. In creating the map, you realized that the process on weekends and holidays varied so widely you could not even map it, but the process during the week was relatively stable. This is your As-Is process map.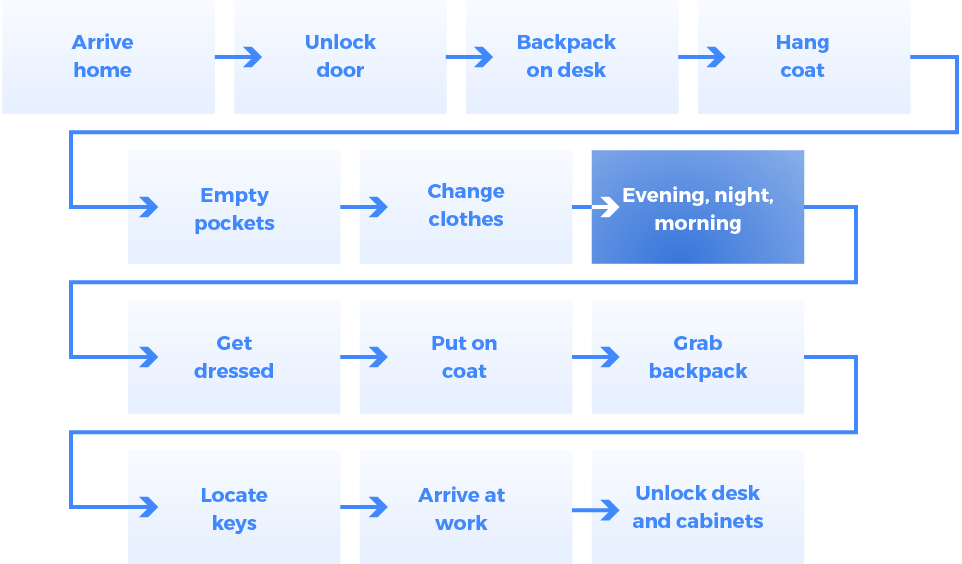 You applied a time metric to each step and a success or yield metric. Of course, many of the steps, especially those spent searching in the morning, had no value-added time associated with them. In fact, the only value-added steps were the step of placing the keys on your desk when arriving home and picking up your keys in the morning.
A challenge you faced with the process mapping and measurement was to define a pass or fail condition for each step. In some cases it was obvious, in others you had to think through the purpose of the step to determine the desired outcome. You then collected data for four weeks. To do this you created and used a check sheet every night at bedtime to determine what you had done that evening when arriving home from work and then noted how much time each step required. You also created a check sheet for your activities in the morning, but you normally did not complete that until you arrived at work. Finally, you documented what you did with the keys on each day of the weekend and on the one holiday that fell within that four-week period.
A significant challenge in the data collection was the Hawthorne Effect . This is the name given to the condition where the measurement of a parameter changes what people do. If they know they are being measured, their behavior changes to optimize the measure. By completing the check sheet every night, you were changing your behavior. So you were careful that even if you realized at night that the keys were not in the correct place on your desk, you did not go then to find them, but waited until the morning as would normally occur.
Now that there is data, the analysis can begin. An obvious problem is that there is no process defined for weekends and holidays. But even during the weekdays you find that your process is unstable. There is minor common cause variation most of the time, but on six of the weekdays there was a major problem finding the keys. You never took your spouse's keys by accident during the four weeks; but that has only occurred twice in the past six months, so you aren't able to draw any conclusions about that type of defect.
You create a Fishbone diagram to determine the root causes, and you brainstormed seventeen possible causes for uncertainty in the location of keys in the morning. (Even though you were brainstorming and normally would not reject any ideas, you choose not to include the intervention of space aliens as one of the causes – although it was suggested by your spouse.)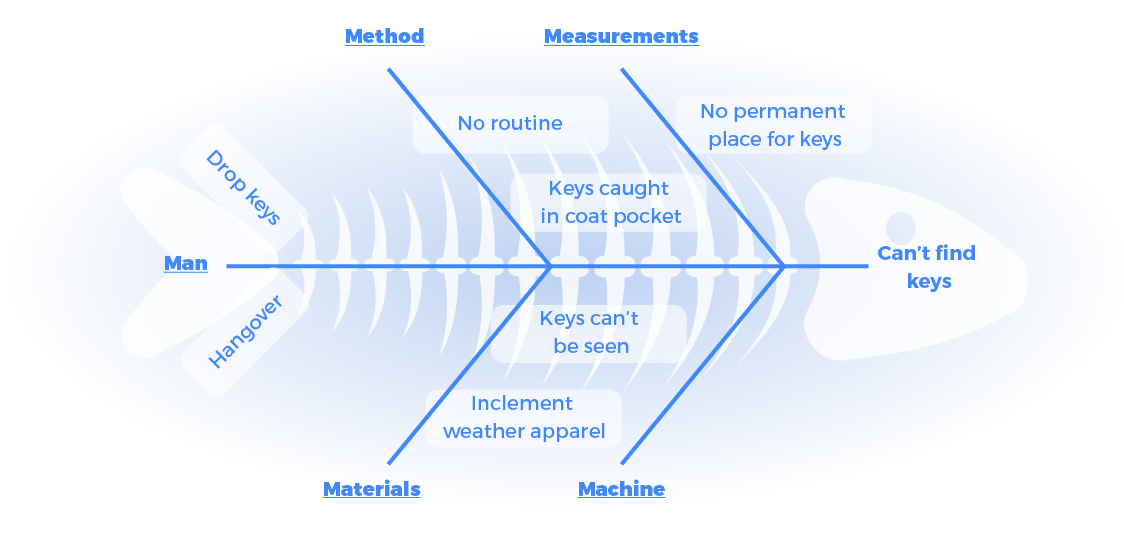 Based upon your analysis, you find that five of the possible root causes could have contributed to the six occurrences of the problem in your data set.
There is no designated place where keys are to be kept.
When arriving home with hands full of shopping bags, the keys are often dropped where the packages are unloaded and become mixed with the items from the store.
When arriving home with an immediate request for attention – such as the phone ringing – the keys are dropped at the location where the attention is needed.
When arriving home with extra articles of apparel due to inclement weather, the keys may end up in the closet or the pockets of a coat.
Sometimes, when someone sees keys in an unusual place, they move them to a place they believe to be a better location without telling their spouse the keys were moved.
You dig deeper into the analysis of what happens when you arrive at home using the ANOVA. In doing this you find that there is a major difference in what happens to your keys when there has been inclement weather.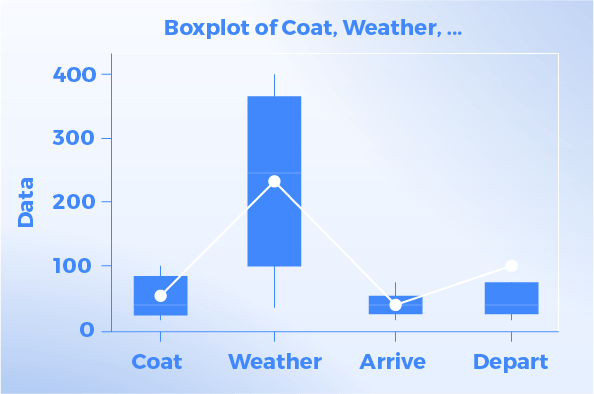 It is doubtful that weather causes keys to change location by themselves, so you must do something different when there is bad weather. This points to the need to understand your process for removing and storing your inclement weather apparel. This points to a process problem. You determine that there are two contributing root causes.
Process: There is no defined process for what to do with keys on the weekend.
Process: There is no defined process step for storing keys when returning home.
Root Cause: When arriving home with extra articles of apparel due to inclement weather, the keys may end up in the closet or pockets of a coat.
Now it is time to create a solution. First you and your spouse decided on the process changes that need to occur, and created a selection matrix to assess the options. One idea was to place a large hook on the door so that the keys could be hooked there whenever someone returned home. However, that option was not very decorative. A second option was to chain the keys to your belt or purse, but that was rejected because chains didn't fit your style of dressing. A third option was to connect an RFID tag to the key chain and then install an app on the computer that would tell you location of the keys. While this did not create decorative or fashion concerns, the cost was higher than you were willing to pay. Using the selection matrix, you finally decide to place a small magnetic bowl on your desk that would hold both your keys and your spouse's keys.
This bowl fits the desk décor and created a "home" for the keys. Then a process step was added for arriving home. Following removal of inclement weather apparel (if any) the keys were to be immediately placed in the bowl. This same practice was to be adopted for the weekends. Whenever anyone returned home, the first step was to place the keys in the bowl. This was the "To-Be" process.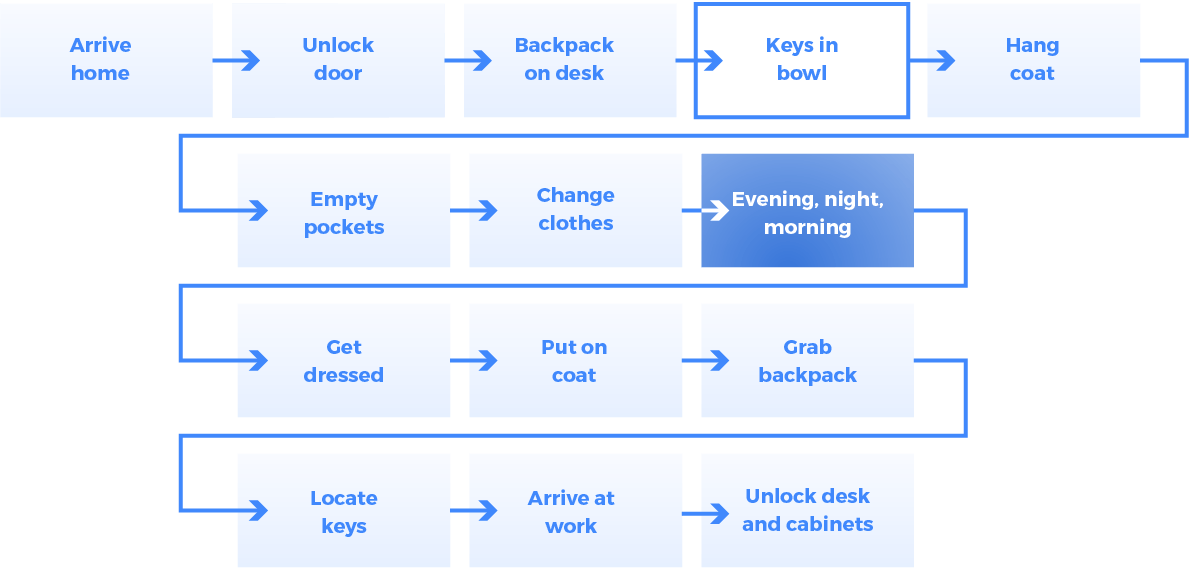 Because the bowl was prominently placed on the desk, it also served as a Poka Yoke reminder of key status. If either of you were home, the bowl should not be empty. If both of you are home, both sets of keys should be there. This solution addressed all four of the issues that had been found in the Analyze phase. A process was now defined for both weekdays and weekends. This process accounted for inclement weather apparel and it designated a place where misplaced keys should be taken. You determined to add one more thing to further Poka Yoke the solution. You and your spouse have different color fobs attached to your keychains. The two sets of keys are now easily distinguished.
You and your spouse try the new process for a week and find that it is easy to follow on the weekdays, but you still had trouble remembering to put the keys there on the weekend. So, an additional step was added to the process. This step was that every evening when you went through the house to check that the doors and windows were locked, you also checked that the keys were in the bowl. That check was easily added to the "go to bed" process since during that process you always checked the computer on the office desk.
In this example, this phase will be easy to complete. You don't have a large cross-functional organization to change. But it does involve the change in habit patterns for you and your spouse, so the process needs to be monitored to ensure it is followed. You create a control plan.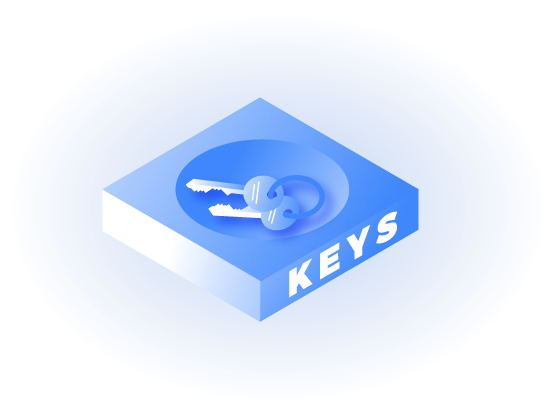 The keys are checked every night to be certain they are in the bowl. The response plan is that if the keys are not in the bowl, you and your spouse immediately get up to search for the keys and place them in the bowl before retiring to bed. Approximately three weeks after fully implementing the change, you and your spouse returned late one weekend night after attending a gala party. You were exhausted and just wanted to go to bed. However, when doing the "go to bed" process, you recognize that a set of keys is missing from the bowl. Although tempted to ignore the problem for the night, you and your spouse do a quick check and find the keys with the outer garments you wore to the party. Placing them in the bowl, you are now able to go bed with a clear conscience and peace of mind.
The plan was implemented and the misplaced key problem was eliminated. Although the new process had two additional steps, it effectively eliminated the frantic loop of looking for keys in the morning. The overall time was reduced, efficiency was increased, the error rate dropped to a non-existent level, and customer satisfaction was enhanced.
Here are several important takeaways from our look at Lean Six Sigma.
First, Lean Six Sigma is a structured problem-solving process using data that transforms the "lucky guess" problem-solving approach that is often used in organizations today. The structured process guides the team through the steps they should follow, and the reviews ensure that they are not cutting corners.
Second, Lean Six Sigma contains many tools, but the tools do not rule the team. The Black Belt and Green Belt project leaders select the appropriate tool for the situation. The tools are there to assist the team in their analysis, not constrain them.
Finally, the goal is an improved process, product or service that better meets the customer expectations. Lean Six Sigma is not about the process or the tools, it is about the customer. A project success is declared when waste and variation are eliminated or reduced and customer value is enhanced.
Ready to learn more about Lean Six Sigma and prepare to get certified? Browse our IASSC accredited Lean Six Sigma certification online courses.
View Lean Six Sigma courses
© 2023 GoSkills Ltd. Skills for career advancement
IT applications, infrastructure and operations
Lean Six Sigma
Kinza Yasar, Technical Writer
Tom Gambardella, Editorial Assistant
What is Lean Six Sigma?
Lean Six Sigma is the fusion of two popular business principles -- lean and Six Sigma -- into one methodology, to improve organizational performance and eliminate waste processes. It combines Toyota's lean manufacturing philosophy with the qualitative and quantitative techniques for driving process improvement that Motorola's Six Sigma management strategy provides.
Lean Six Sigma recognizes the role that stakeholders play in every project's success, as well as the importance of gathering and analyzing data to help those stakeholders understand the effectiveness -- or ineffectiveness -- of the workflow . It is a pragmatic approach that enables an organization to pick which parts of each discipline will help it meet its goals.
Six Sigma vs. Lean Six Sigma: What's the difference?
To understand the flexibility that Lean Six Sigma provides, it is important to be aware of the similarities and differences between the two disciplines.
Both lean management and Six Sigma seek to eliminate waste and improve business processes . An important difference, however, is that lean management relies on people to identify what problems are causing waste. The philosophy of lean management is to do more with less, and it is built around two important principles -- Kaizen continuous improvement and respect for people.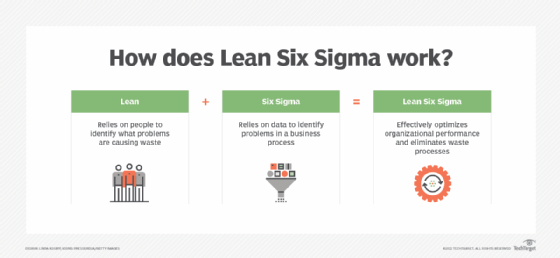 All employees are expected to help eliminate waste; they receive just-in-time ( JIT ) training regularly, and the tools they are given to identify and eliminate waste are designed to be easily understood and implemented. Lean management tools for process improvement include the following:
The 5 Whys. A problem-solving technique, the concept of 5 Whys was popularized by Toyota in the 1950s. It is based on this simple belief: Whenever a problem arises, ask the question "why?" at least five times or more, until a solution is found. This helps organizations perform root cause analysis and troubleshoot by answering each subsequent "why" until the eventual solution is revealed.
Kanban inventory control cues. A Japanese term that means visual card , kanban is a visual system used to manage and keep track of work as it flows through a process. Kanban can be done in many variations, but generally a series of cards are used on a visual board such as a heijunka box, to provide an overview of the amount of work and the total number of tasks that need to be performed. The board is generally divided into three areas -- waiting for production, in production and produced.
Heijunka box. A wall-size visual scheduling tool, a heijunka box is used for achieving a seamless production flow. Typically, heijunka is a wall-mounted grid of small boxes, or pigeonholes . The row of boxes represents a process, whereas each column signifies a time period.
Ishikawa fishbone diagrams. A fishbone diagram is a cause-and-effect visualization tool that helps track down the reasons behind problems and defects. It combines the practice of brainstorming with a type of mind map template to determine the root cause of a problem.
Takt time calculations. This calculation is used to identify the maximum acceptable time to meet the demands of the customers. To come up with the maximum acceptable time, the takt time formula divides the net time available for production by the customer's daily demand.
Value stream mapping. Value stream mapping uses a flowchart to document every step required for a process. By providing a structured visualization and analysis of the key steps, value stream mapping improves the flow of information and materials required for building products and services for customers.
Six Sigma, on the other hand, relies on data to identify problems in a business process. The management philosophy was named after the Greek letter sigma, which is used in statistics to denote variation from a standard.
For a company to achieve Six Sigma, it cannot produce more than 3.4 defects per one million opportunities for nonconformance. Six Sigma is designed to be used by a select number of employees who have been chosen to receive formal training in progressive levels of study.
Six Sigma project management tools include statistical analysis, stochastic optimization and engineering process control. Management strategies include DMAIC (define, measure, analyze, improve, control) and DMADV (define, measure, analyze, design, verify), both of which are based on American engineer and statistician, W. Edwards Deming's plan-do-check-act cycle.
Types of waste defined by Lean Six Sigma
The tenets of Lean Six Sigma classify any resource that does not add value to customers as waste that should be discarded. There are eight types of waste defined by Lean Six Sigma and the acronym DOWNTIME is commonly used for easy recall. Each letter in this acronym stands for the following:
Defects. A defective product that is not meeting the quality standards.
Overproduction. Excessive production that surpasses the demand.
Waiting. Bottlenecks and unplanned downtimes.
Non-utilized talent. Underutilizing and improper allocation of employee talents and skill sets.
Transportation. Poorly managed shipping and transportation methods.
Inventory. A surplus of supply that exceeds customer demands.
Motion. Excess movement of products, machines or people.
Extra processing. The creation of repetitive tasks and doing more than what is required.
Lean Six Sigma in manufacturing
As mentioned above, the Lean Six Sigma methodology is the combination of the lean manufacturing ideology popularized by Toyota and Motorola's Six Sigma strategy. This combination makes Lean Six Sigma an effective tool to optimize business processes and customer relations and, in turn, improve profits.
Shortly after World War II, Toyota's manufacturing process prioritized minimizing bloat and maximizing flexibility. Inspired by Toyota's ideology, a Motorola engineer in the 1980s invented the Six Sigma management strategy.
Where lean manufacturing emphasizes streamlining processes, Six Sigma focuses on eliminating defects in these processes. Six Sigma teams achieve this by minimizing variation in the processes.
Lean Six Sigma is often associated with the Xerox Corp. In the early part of this century, the company implemented Lean Six Sigma to improve customer experience and to become more cost-competitive. Since then, Xerox has promoted how it has successfully combined the infrastructure of Six Sigma with the philosophy of continuous improvement from lean manufacturing to streamline the company's internal processes and provide customers with quality products and services at speeds and prices that customers value. One of those services happens to be helping Xerox customers use Lean Six Sigma to improve their own business processes.
Lean Six Sigma levels, certificates and training
An individual can attain Lean Six Sigma certification at varying levels based on their training. Testing and training for the Lean Six Sigma certification is conducted by the globally recognized International Association for Six Sigma Certification ( IASSC ). The certification levels are divided into the following belts, similar to the levels used in martial arts training:
White Belt. This first level of Lean Six Sigma certification aims to provide trainees with a fundamental understanding of Lean Six Sigma methodology, including but not limited to process improvement, variability, eliminating negative effects on process performance and deciding what roles specific team members should play.
Yellow Belt. This belt builds off of the White Belt certification course and aims to give trainees a more detailed and comprehensive understanding of Lean Six Sigma methodologies.
Green Belt. The Lean Six Sigma Green Belt focuses on the application of the methodologies outlined in the White and Yellow Belt courses. In Green Belt certification courses, trainees learn to chart and plan the roles of individuals within Lean Six Sigma teams, in addition to learning how to run statistical tools tests that are used to improve processes.
Black Belt. This belt certifies the trainees as experts in the principles and philosophies of Lean Six Sigma. They are known to be agents of change who provide training and thought leadership for complicated team projects. Lean Six Sigma Black Belts also train and coach the Green Belt project leaders.
Master Black Belt (MBB). The final belt that is given out in the Lean Six Sigma certification process teaches trainees to explain multiple regression, perform factorial experiments, determine size calculations for experiments and describe different types of process optimization. In short, the MBB is the pinnacle of Lean Six Sigma training. According to IASSC, the Master Black Belt certification exam is a closed book, proctored exam with 150 questions and takes about four hours to complete.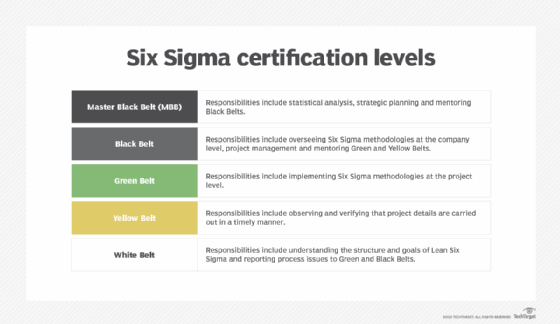 Benefits of Lean Six Sigma methodology
The Lean Six Sigma methodology offers huge transformation opportunities across all industries. By adding the Lean Six Sigma principles into their daily workflows, employees, businesses and customers can reap the following benefits:
Benefits for employees. Lean Six Sigma promotes high levels of employee engagement during process improvements. This boosts team spirit and accelerates development and organizational performance. Employees not only gain a better understanding of the effect their work has on business success, but they also develop a deeper appreciation for the work of other employees and departments.
Benefits for business. Reduced cost is the most desirable benefit that businesses gain by engaging in Lean Six Sigma principles. The efficient process flows, reduction of wasted resources, decreased lead times and standardization of processes all lead to higher bottom-line results.
Benefits for customers. Lean Six Sigma requires a strong focus on customer satisfaction and delivering high-quality results. This, coupled with the streamlined processes offered by Lean Six Sigma, help improve customer experience and retention rates. Customers enjoy product improvements and enhanced product delivery methods which, in turn, elevates customer satisfaction.
History and examples of Lean Six Sigma
Inspired by Japan's Kaizen model, a Motorola engineer introduced the Lean Six Sigma principles in 1986. Any organization, regardless of its size or industry affiliation, can benefit from the Lean Six Sigma model.
Following are examples of how Lean Six Sigma is used to remove various obstacles:
Manufacturing defects. Lean Six Sigma can prevent manufacturing defects. For example, natural gas must be dehydrated to prevent oversaturation and corrosion from the water vapors. By using Lean Six Sigma, companies can address these defects during the manufacturing process of natural gas dehydrators.
Repairs. Lean Six Sigma can reduce the number of repairs during construction projects. For example, in the construction and connection of pipeline sections, welded connections can deteriorate, causing connection failures. By implementing Lean Six Sigma training, welders can learn how to avoid connection defects, which can reduce the number of weld repairs in pipeline construction projects.
IT downtime. Unplanned IT system downtimes can have adverse effects on companies. By using the Lean Six Sigma principles, companies can avoid and prevent unnecessary downtime.
Billing problems. By applying the Lean Six Sigma principles, home healthcare organizations can reduce billing denials and rejections related to Medicare.
IT security threats. Lean Six Sigma can mitigate security threats. For example, pipeline infrastructure is a combination of thousands of companies and miles of pipelines responsible for the transportation of oil, natural gas and other precious commodities. By incorporating Lean Six Sigma, companies can reduce the risk of cyber and IT security threats in pipeline control systems.
Payroll processing errors. Payroll processing errors are a common occurrence for many organizations. By applying Lean Six Sigma principles, payroll processing errors can be eliminated for biweekly employees.
Environmental impact. Companies practicing Lean Six Sigma can have a positive effect on the environment. For example, Lean Six Sigma principles can guide biochemical industries to reduce the hazardous impact of batch chemical processes on the environment.
Lean manufacturing is quickly becoming the industry standard for streamlined processes and waste reduction. Understand the lean manufacturing methodology and the tools and concepts that make it happen.
Continue Reading About Lean Six Sigma
Lean 4.0: Efficiency, flexibility, quality and continuous improvement
Value stream mapping vs. process mapping to drive process innovation
Finding the right fit for business process automation
How to streamline your data cleansing process
How to create a customer satisfaction survey
Related Terms
Dig deeper on it applications, infrastructure and operations.

lean water spider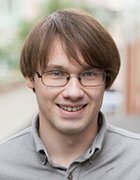 lean manufacturing (lean production)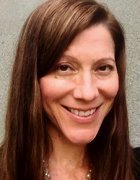 Top 10 business process management certifications for 2023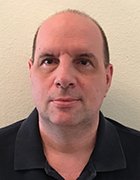 business process improvement (BPI)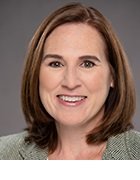 AWS Compute Optimizer and Cost Explorer monitor, analyze and optimize your cloud costs. Compare the two tools to choose which is ...
Azure management groups, subscriptions, resource groups and resources are not mutually exclusive. Businesses can -- and often do ...
Amazon CodeGuru reviews code and suggests improvements to users looking to make their code more efficient as well as optimize ...
Organizations can use the iPadOS Files app to manage files locally or in the cloud. Learn the pros and cons of both storage types...
It's important to ensure that files are secure and easy to work with on enterprise mobile devices. In iOS, the Files app is a key...
If the native macOS file manager is lacking, IT can look to third-party options for advanced features. Commander One, ForkLift ...
As climate change becomes a more pressing issue, these sustainability best practices can help your data center go greener, which ...
Linux admins can use Cockpit to view Linux logs, monitor server performance and manage users. Use the tool to help admins manage ...
Hyperscale data centers can hold thousands of servers and process much more data than an enterprise facility. However, they can ...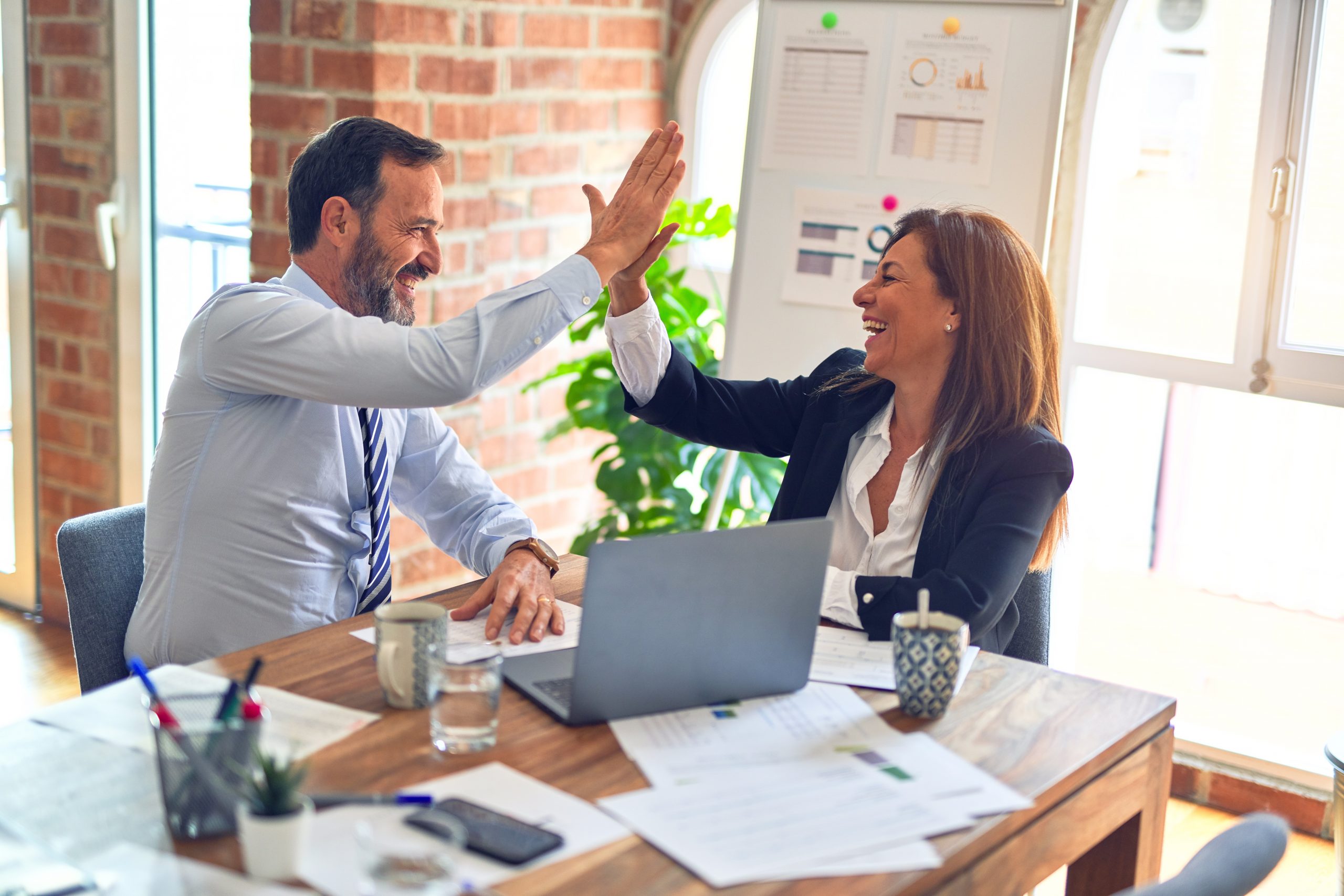 Six Sigma Basics: DMAIC Like Normal Problem Solving
Published: February 26, 2010 by Chew Jian Chieh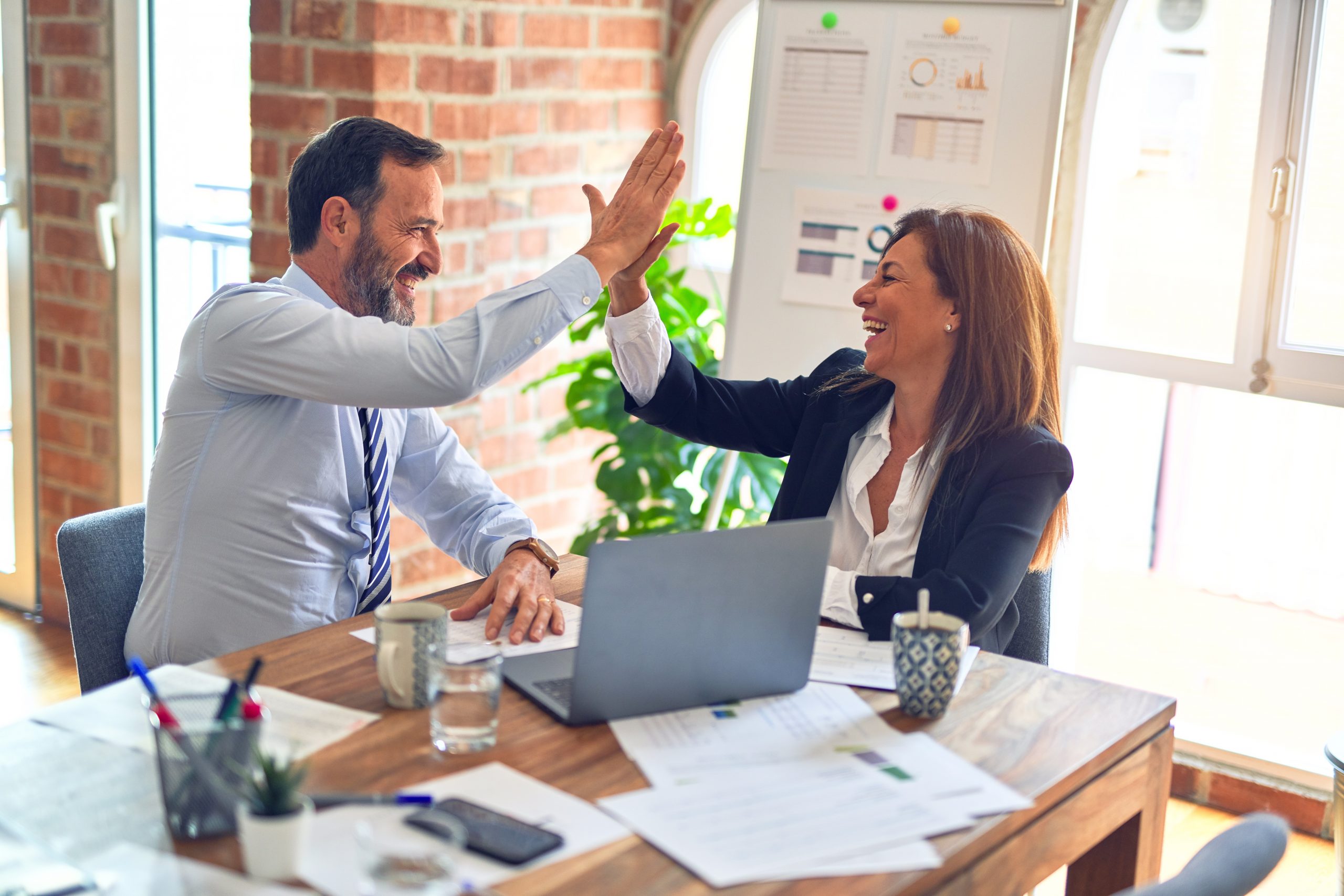 What is the usual way most people go about solving problems? Most people and organizations consciously or unconsciously use this method, as illustrated in Table 1 below.
This is not a bad method, provided what one thinks is causing the problem is really causing the problem. In this case, if a person is fat simply because they do not exercise enough and eat too much, then by exercising and eating less, they should weigh less. And if they do lose weight after taking such action, then the theory is validated. People solve a fair number of problems in this manner – using conventional wisdom and gut theories that also happen to be correct. In those cases, there is little need for Six Sigma – it is just a waste of time. Just do the above.
How Six Sigma Problem Solving Is Different
How is the Six Sigma problem-solving methodology different? Actually it is really not so different from how people normally go about solving day-to-day problems, except in Six Sigma, nobody knows what is really causing the problem at the beginning of the project. And because all attempts to solve the problem in the past have failed, largely because conventional wisdom and gut theories were wrong about the cause of that problem, people conclude that the problem cannot be solved.
These types of problems are really the best candidates for Six Sigma. The Six Sigma DMAIC methodology differs from conventional problem solving in one significant way. There is a requirement for proof of cause and effect before improvement action is taken. Proof is required because resources for improvement actions are limited in most organizations. Those limits preclude being able to implement improvement actions based on 100 hunches hoping that one hits the mark. Thus, discovering root causes is at the core of the methodology.
Here are the steps in the DMAIC process:
Define phase: Understand what process is to be improved and set a goal.
Measure phase: Measure the current state.
Analyze phase: a) Develop cause-and-effect theories of what may be causing the problem; b) Search for the real causes of the problem and scientifically prove the cause-and-effect linkage
Improve phase: Take action.
Control phase: a) Measure to verify improvement has taken place; b) Take actions to sustain the gains.
Using a More Mathematical Language
The above steps can be phrase in another way – using more mathematical language (Table 2). (This kind of mathematical language should not put anyone off. If it is a concern initially, a person just needs to remember than whenever a Y shows up in any sentence, just replace it with word "effect," or the phrase "outcome performance measure." And whenever an X shows up , just replace it with the word "cause.")
The key assumption in Six Sigma is this: If the true causes of any problem can discovered, then by controlling or removing the causes, the problem can be reduced or removed. Now is that not just common sense?
A Series of Common Sense Questions
In summary, Six Sigma DMAIC methodology is really just a series of common sense questions that one asks in order to solve any problem and eventually sustain the gains that come from solving the problem.
Define: What is the Y that is not doing well?
Measure: What is Y's current performance?
Analyze: What are the potential Xs? What are the real Xs?
Improve: How can the real Xs be controlled or eliminated?
Control: How can the Xs continue to be controlled to sustain the gains in Y?
Six Sigma's DMAIC methodology is nothing but a search for the real causes of problems. With this understanding, what remains for those learning Six Sigma are the various tools and techniques used to answer these questions.
About the Author
Chew Jian Chieh

Six Sigma Study Guide
Study notes and guides for Six Sigma certification tests
How is Lean Different from Six Sigma?
Posted by Ted Hessing
How is Lean Different from Six Sigma? Lean is the elimination of waste. Six Sigma is about the elimination of variation . Pick the right tool for the right purpose.
The Goals of Lean and Six Sigma
The goal of Six Sigma is to produce output that is consistent and free of defects. Defective output requires re-work, and re-work is waste . Inconsistent output is the result of a flawed process . Six Sigma seeks to identify the flaws, determine their cause , and eliminate them. 
Six Sigma DMAIC starts with the view that waste includes defective products . T o remove waste, you find the root cause of defects (using statistical methods), then design an improvement ( Design for Six Sigma ) or replace a fault so that the defects no longer occur.
Using a manufacturing example again, let's say you have a factory that produces widgets. The widgets should all be a certain size, shape, and weight. In your sample output, you discover that fifty out of 1,000 widgets are flawed (e.g., wrong size, shape, or weight). To correct this, you could use Six Sigma to determine what's causing the variation/defects . Then, you could work to reduce them to a Six Sigma level .
The goal of Lean , on the other hand, must begin with the view that the product and process that creates it must add value to the customer . Anything that does not directly add value to the customer is a waste. It further defines the common wastes and how to eliminate them.
Lean vs. Six Sigma
While it may be desirable to use both Lean and Six Sigma, they are separate issues.  An operation can be Lean and still have an unacceptable level of variation in the output. It can also have the variation under control and not be Lean. The two are complimentary, but neither is dependent on the other.
Important Videos
How Lean, Six Sigma, and Design Can All Coexist
The Difference Between Lean and Six Sigma
While Lean encourages daily, general improvements, Six Sigma demands data-based, specific improvements for specific projects.
Lean doesn't require a hierarchical structure of qualified "masters" to implement the changes. Every individual employee, regardless of their roles in the business, is encouraged to participate in actively improving the manufacturing process.
Six Sigma requires a hierarchical structure of various experts with various belts. These belts signify their level of experience and knowledge in the Six Sigma way.
With the Lean approach, you can walk into your factory today, instruct everyone on what to look for, and give them methods for applying changes they see fit.
With Six Sigma, you'll have to hire a certified expert to assemble a team, identify a problem, and direct that team until the problem is solved.
In Lean, you let everyone test and experiment to see what works and what doesn't – a bottom-up approach.
In Six Sigma, you let the qualified professional leading the team decide when you've completed the project – a top-down approach.
Which to do first? Lean or Six Sigma?
Undoubtedly, you should do Six Sigma before Lean.
Why , you ask ? Because Lean is about creating an efficient process, and Six Sigma is about making the process deliver what the customer wants with little variation. You don't want to do Lean first because you could make a perfectly-efficient process that delivers something that the customer doesn't want. If something doesn't need to be done in the first place, there is no point in doing it well.
If you do Six Sigma first, you'll have a process that can reliably produce the output that the client wants. Then, use Lean to make that process very efficient and productive.
In other words, use Six Sigma when your process has a lot of variation or doesn't always perform how the client wants it to. Use Lean when your process already delivers what the customer wants, but the process itself needs to be more efficient or more productive.
Both are tools, philosophies, and management systems, but they are geared toward different ends.
It is possible that both processes could use the same or similar tools and end up with the same improvements.
Note that in the real world, some management teams are more focused on efficiency and productivity than customer satisfaction, and in those cases, Lean is the best choice. Also, it is sometimes helpful to do quick Lean activities, so you can show improvements quickly (whether or not the customer cares about them) to build credibility to do the longer Six Sigma projects.
Integration of Lean and Six Sigma
Six Sigma reduces the variation in the process and builds repeatability by following a problem-solving approach using statistical tools. Reduction in variation increases quality, throughput, and overall outcome while cutting costs. Whereas Lean eliminates waste, decreases wait time and creates value across all areas of business. However, both lean and six sigma focus mainly on satisfying customers.
Both Six Sigma and Lean have combined and concepts such as "Lean-Six Sigma" have emerged as process improvement needs both for getting better results. Lean Six Sigma methodology is effective. The two methods complement each other working together to identify errors and waste more efficiently than using just one method. Lean Six Sigma helps organizations in any industry increase revenue, reduce cost, and improve collaboration in today's competitive world.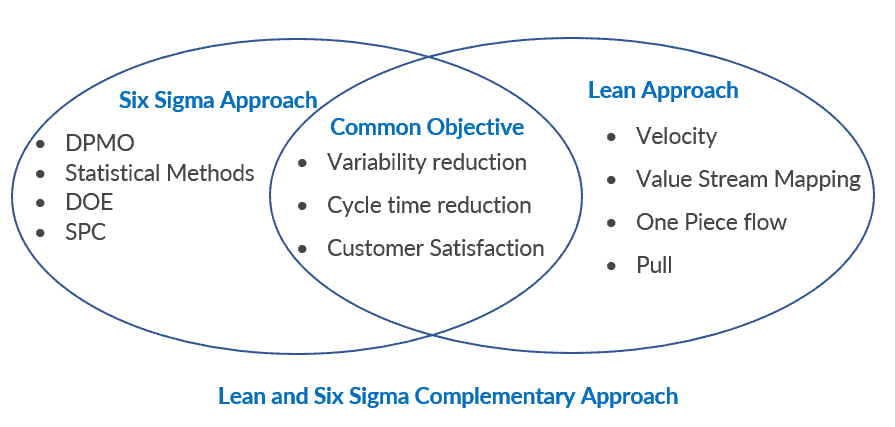 Both Six Sigma and Lean coexist in any organization. Lean accelerates Six Sigma. Lean provides stability and repeatability, which helps six sigma to collect the data more accurately. Therefore, many organizations implement both methodologies into an integrated system or improvement roadmap.
Problem identification, problem-solving tools, and techniques are common in both Six Sigma and Lean methodologies. Such as the Pareto chart , FMEA , Why-Why , Fishbone diagram , etc. The extensive set of these tools increases the speed and effectiveness of the process.
Tools Used by Both Six Sigma and Lean
In both cases, process mapping and value stream mapping are essential. If you cannot define your process, how can you possibly know what is wasteful or what is variation ? Once you have defined your process via a process map you can use value stream analysis to determine where the waste is.
Contributors
I originally created SixSigmaStudyGuide.com to help me prepare for my own Black belt exams. Overtime I've grown the site to help tens of thousands of Six Sigma belt candidates prepare for their Green Belt & Black Belt exams. Go here to learn how to pass your Six Sigma exam the 1st time through!
View all posts
Comments (12)
Author does not understand lean. Beginning with 6sigma regularly creates an enormous amout of waste, frustrates employees….especially those who know the customer best.
If this was part of 6Sigma for Dummies it explains a lot. Thoroughly understand lean….read 'The Goal' and Six Sigma before moving forward with your six sigma squads. Terrible, terrible advice you're giving.
Interesting opinion, Bernard. Do you have any data to back up your thoughts? A case study, perhaps?
When I read the article above, I also disagreed with the comment do 6sigma before lean. This was because I recalled a situation where we flow-charted a process, and ended up removing a whole sub-process that was being delivered due to historical inertia. – we have always done that because that is what they need!
Had we spent time controlling the sub-process first, that would have been wasted effort. I would have thought that the first step should always be to determine what the customer supplier chain should be delivering, and then ensure that it is being controlled.
This was under TQM though, and i have just started to look at Lean and 6sigma, so i may be missing the actual application here.
Great site though.
Hi Ian, Good points. I think you and I are coming from a similar perspective.
Let's assume the process is delivering something that is wanted by the customer. And beyond that, there are quality standards meaning that something could be wanted and created badly.
If you have poor quality (or a lot of variation in quality), my logic is that you want to get that under control first. If you speed up the cycle time using lean, you just get even more defects – just quicker.
Writing this reply, I could envision scenarios where you might do lean first or even in conjunction with Six Sigma – so my article above may come across more absolute than I had meant it to be.
I think it all comes down to a cost of poor quality analysis at the start of the project. If your process has stability and great quality, then go ahead and lean it out – the ROI will likely justify it. However, if you have poor quality, the ROI of Lean is likely less than stabilizing the process and improving the quality.
And again, I mention ideal scenario. Any practitioner of any quality system (Lean, Six Sigma, TQM, etc) has been exposed to the reality of needing to achieve a "win" quickly in order to keep the program going.
I agree with Ted. A business' sole purpose is to create value for an end user. The Six Sigma approach emphasizes the need to create and build value for the customer, thus maintaining and growing the business.
Lean is still very important, but if you implement Lean without fully recognizing what is creating value for the customer, the profits gained from Lean will only last as long as value is provided to the customer.
Well, in my opinion, writer's has good enough view for both from his own deep enough knowledge. Only thing is in short. agree.
Sometimes people have different understanding about lean as lean is actually an explanation of Toyota Production System, so discussion related to lean might not be easy.
I think lean (or Toyota Production System) can be worked alone very well without six sigma, actually both methodology emphasis customer value, so there is no answer for which one should go first, it actually depends on what kind of problem that your company is facing.
Hi! A few questions: – Is it necessary to implement the six sigma methodology if a company is already fully-optimized as a lean organization? – Is it necessary to implement the lean methodology if a company is already fully-optimized as a six sigma organization?
I don't see lean and six sigma as mutally exclusive. In other words, you want to choose the right tool for the job.
First question: "s it necessary to implement the six sigma methodology if a company is already fully-optimized as a lean organization?" Well, nothing is necessary. But if you want to compete, I would think you should. Six Sigma is about executing flawlessly (or as close to it as possible). Lean is about removing waste. If you focus on lean first you run the risk of optimizing processes that shouldn't even exist in the first place – or that should exist in a fundamentally different way. Second question: "Is it necessary to implement the lean methodology if a company is already fully-optimized as a six sigma organization?" This comes back to your KPIs, countermetrics, and goals of your organization. Let's say you used Six Sigma to reduce error rates in a process. You were also responsible so you made sure the project aligned with company goals on the outset. Also, you established countermetrics to ensure that your changes never made a negative impact to another part of the company. But now that you have a very accurate process you'd like to scale and increase output. One way to do that would be to lean out the process to remove as much waste as possible and increase resource utilization WHILE maintaining the gains Six Sigma gave you.
this makes a lot of sense. I just hope it worded where I can understand what's being asked during the exam.
Yellow is for existing processes 1,2,3 lead with lean Blue is new processes 3,2,1 lead with VOC
Moving on…
I got confused between these 2 lines 1="Lean must begin with the view that the product and process that creates it must add value to the customer"
2="some management teams are more focused on efficiency and productivity than customer satisfaction, and in those cases Lean is the best choice"
Thanks for asking. The distinction is really a case of Ideal vs Reality.
In the Ideal state, you would evaluate a tool before using it. Lean requires a focus on the value to the customer and the discipline to trace that value backwards through all process that deliver that value and increasing it. In that case, you would choose lean to eliminate all items that get in the way of value delivery.
However, some management teams pre-select the symptoms they want to address rather than focusing on true end-to-end value. In those cases you'll hear phrases like "we need to reduce cost" or "we need to improve cycle time" – but without any answers to the why that kind of project is selected ahead / instead of something else. In those cases, use Lean.
All of this is in opposed as to the question of 'When do you use Six Sigma?" My practical answer to that is "Use Six Sigma when you have a defined process that delivers value to the client which you wish to maximize AND you have no good idea how to accomplish that."
Leave a Reply Cancel reply
Your email address will not be published. Required fields are marked *
This site uses Akismet to reduce spam. Learn how your comment data is processed .
Insert/edit link
Enter the destination URL
Or link to existing content
Customer Success Center
Submit a Ticket
Planview AdaptiveWork ™
Planview AgilePlace ™
Planview PPM Pro ™ (formerly Innotas ® )
Planview ProjectPlace ™
Planview Portfolios ™ Contact your admin for instructions
Planview ChangePoint ™ Contact your admin for instructions
Planview IdeaPlace ™ Contact your admin for instructions
Back Platform & Solutions
Planview Platform for Connected Work Connect your business from ideas to impact
Strategic Portfolio Management Realize strategic objectives at speed Watch demo • Strategic Portfolio Management
Project Portfolio Management Elevate your PMO. Deliver business results. Watch demo • Project Portfolio Management
Enterprise Agile Planning Drive Agile transformation your way Watch demo • Enterprise Agile Planning
Value Stream Management Transform into a high-performing tech company Watch demo • Value Stream Management
Product Portfolio Management Optimize your product pipeline Watch demo • Product Portfolio Management
Professional Services Automation Modernize your business and service delivery Watch demo • Professional Services Automation
Explore all solutions
Back Resources
Resource Center Fast access to the information you need, including articles, documents, reports, videos, blog posts, and more
Customer Stories Hear what our customers have to say about our products
Product Reviews and Testimonials See how our customers rate our products
Event Center In person and online opportunities to learn how Planview helps you solve your business problems
The Planview Blog Insight from the subject matter experts on PMO, product innovation, enterprise architecture, and more
Thought Leadership
Managing Transformation
Lean Portfolio Management
Strategic Planning
Demos & Free Trials
Back About Us
Why Planview Access market-leading portfolio and work management solutions from Planview
Leadership Learn more about the senior leadership team at Planview
Press Releases Browse recent and past press releases from Planview
In the News Browse the latest news stories and articles regarding Planview
Careers View open jobs, and learn more about working at Planview
Mission Planview has one mission: to build the future of connected work
Open search panel
Press Releases
Popular search: Project Portfolio Management
Popular search: Enterprise Agile Planning
Popular search: Strategic Planning
Popular search: Lean Portfolio Management
Popular search: Collaborative Work Management
Popular search: Scaling Agile
Popular search: Agile Program Management
Popular search: Enterprise Architecture
Popular search: Application Portfolio Management
Popular search: Product Lifecycle Management
Popular search: New Product Development
Lean vs. Six Sigma
If you've heard of Lean, you've likely heard of Six Sigma. Because much of modern-day Six Sigma is rooted in Lean manufacturing practices , it's easy to confuse the two – which is why many mistakenly use the terms interchangeably.
Kanban 101 for Manufacturing
Manufacturing teams around the world have found a solution. It's called Kanban.
7 Stages to Lean Budgeting Success
Step-by-step guide to successfully adopt Lean budgeting practices in your own organization.
While both Lean and Six Sigma are business methodologies that aim to improve efficiency and effectiveness in organizations, there are theoretical and practical distinctions between them. Understanding these differences can help you choose a methodology that aligns with your business' goals. Learn the subtle distinctions between Lean and Six Sigma to help determine which might be right for your organization.
Lean vs. Six Sigma: Similarities and Differences
Defining waste.
From a theoretical perspective, one major distinction between Lean and Six Sigma is how practitioners of these methods identify waste: In Lean, waste is defined as any process or activity that does not add value to the customer. In Six Sigma, waste results from variation within a process.
This means that Lean practitioners focus on optimizing processes to create value, while Six Sigma proponents aim to eliminate defects and waste by reducing variability.
History and goals
Modern-day Lean and Six Sigma practices both were born in complex manufacturing environments – specifically, automotive manufacturing in Japan. As Western manufacturers began adopting the practices and principles used by Japanese manufacturers, different versions of Lean were developed.
Lean and Six Sigma share the same ultimate goal: Both seek to eliminate waste and increase the efficiency of a system as much as possible.
However, since the definition of the root cause of waste differs between these two methods, the approach to achieve that goal differs as well.
Mindset vs. practice
One fundamental difference between Lean and Six Sigma is that Lean is a mindset – a set of principles that, when applied holistically, enables smarter decision making. Lean thinkers apply the continuous improvement method to continuously identify ways to increase value and eliminate waste . Anyone can be a Lean thinker; in fact, Lean is most effective when it is embedded into the culture of an organization and applied from the ground up.
Six Sigma is a program: A methodical, structured approach to tackling organizational problems by eliminating variability and reducing risk. One of the most recognizable elements of Six Sigma is its certification system. Six Sigma professionals exist at every level in the organization, each with distinct roles and responsibilities. Here is a basic rundown of Six Sigma certifications ( taken from ASQ ):
Black Belt: Leads problem-solving projects. Trains and coaches project teams.
Green Belt: Assists with data collection and analysis for Black Belt projects. Leads Green Belt projects or teams.
Master Black Belt: Trains and coaches Black Belts and Green Belts. Functions more at the Six Sigma program level by developing key metrics and the strategic direction. Acts as an organization's Six Sigma technologist and internal consultant.
Yellow Belt: Participates as a project team member. Reviews process improvements that support the project.
White Belt: Can work on local problem-solving teams that support overall projects, but may not be part of a Six Sigma project team. Understands basic Six Sigma concepts from an awareness perspective.
With these different certifications, Six Sigma provides a structured, hierarchical model for leadership that is well-suited for highly structured organizations. Certification programs prepare Six Sigma professionals to perform a specific role in their organization, usually starting with localized problem solving, working their way up towards leading complex problems and training project teams.
Lean allows for a bit more fluidity, encouraging all practitioners to think big and solve organizational problems, regardless of whether they're an individual contributor or an executive. While it can be successful in more structured environments, Lean is well-suited for flatter, more autonomous organizational structures that enable collaboration across departments and management levels .
Functional areas
Modern Lean practices come from software development, where they are still applied today (either as true Lean practices, or Lean offshoots such as Agile, Scrum, or Kanban). Teams and organizations in all functional areas are using Lean principles to create more value for their customers.
Six Sigma remains firmly rooted in complex environments where decreasing variability and reducing risk is critical for success. Six Sigma can be applied in a variety of functional areas, such as engineering, manufacturing, plant operations, as well as sales/marketing and customer service, but it's not right for every company or process. Many small companies lack the resources required to implement Six Sigma.
Which Is Right for You?
If your organization is looking for a lightweight, continuous methodology to guide innovation and improvement, Lean might be an ideal fit. If you're looking to reduce variability and risk in a more complex environment, Six Sigma might be better suited for your needs. While some organizations intently choose one over the other, many choose to infuse their Six Sigma implementation with Lean principles, into a hybrid methodology known as Lean Six Sigma.
Senior Marketing Manager
Rachaelle Lynn, a Certified SAFe Agilist, is a marketing manager and subject matter expert at Planview, a market-leading provider of project portfolio management, lean and agile delivery, project management, and innovation management software. Her experience in diverse B2B and B2C industries continue to drive her interest in the SaaS customer journey. Rachaelle holds a BA in Communication Studies from the University of Florida.
About Lean Six Sigma
Related Topics
Define Measure Analyze Improve Control (DMAIC)
Implementing Lean Six Sigma
Six Sigma Belts
Six Sigma Case Studies
Six Sigma Quotes
Six Sigma Tools
Six Sigma Resources
Case studies.
Master Black Belt (MBB)
Six Sigma Black Belt (CSSBB)
Six Sigma Green Belt (CSSGB)
Six Sigma Yellow Belt (CSSYB)
Six Sigma Topics
Continuous Improvement
Process Management
Root Cause Analysis (RCA)
Value Stream Mapping (VSM)
Quality Resources /
What is Six Sigma?
Quality Glossary Definition: Six Sigma
Six Sigma is a method that provides organizations tools to improve the capability of their business processes. This increase in performance and decrease in process variation helps lead to defect reduction and improvement in profits, employee morale, and quality of products or services.
"Six Sigma quality" is a term generally used to indicate a process is well controlled (within process limits ±3s from the center line in a control chart , and requirements/tolerance limits ±6s from the center line).
Differing opinions on the definition of Six Sigma
What is lean six sigma, integrating lean and six sigma, implementing six sigma.
Six Sigma resources
Six Sigma certifications
The differing definitions below have been proposed for Six Sigma, but they all share some common threads:
The use of teams that are assigned well-defined projects that have a direct impact on the organization's bottom line.
Training in "statistical thinking" at all levels and providing key people with extensive training in advanced statistics and project management. These key people are designated "Black Belts." Review the different Six Sigma belts, levels, and roles .
Emphasis on the DMAIC approach to problem solving: define, measure, analyze, improve, and control.
A management environment that supports these initiatives as a business strategy.
Philosophy: The philosophical perspective of Six Sigma views all work as processes that can be defined, measured, analyzed, improved, and controlled. Processes require inputs (x) and produce outputs (y). If you control the inputs, you will control the outputs. This is generally expressed as y = f(x).
Set of tools: The Six Sigma expert uses qualitative and quantitative techniques or tools to drive process improvement. Such tools include statistical process control (SPC) , control charts , failure mode and effects analysis (FMEA) , and process mapping . Six Sigma professionals do not totally agree as to exactly which tools constitute the set.
Methodology: This view of Six Sigma recognizes the underlying and rigorous DMAIC approach. DMAIC defines the steps a Six Sigma practitioner is expected to follow, starting with identifying the problem and ending with the implementation of long-lasting solutions. While DMAIC is not the only Six Sigma methodology in use, it is certainly the most widely adopted and recognized.
Metrics: In simple terms, Six Sigma quality performance means 3.4 defects per million opportunities (accounting for a 1.5-sigma shift in the mean).
Six Sigma focuses on reducing process variation and enhancing process control, whereas lean drives out waste (non-value added processes and procedures) and promotes work standardization and flow. The distinction between Six Sigma and lean has blurred, with the term "lean Six Sigma" being used more and more often because process improvement requires aspects of both approaches to attain positive results.
Lean Six Sigma is a fact-based, data-driven philosophy of improvement that values defect prevention over defect detection. It drives customer satisfaction and bottom-line results by reducing variation, waste, and cycle time, while promoting the use of work standardization and flow, thereby creating a competitive advantage. It applies anywhere variation and waste exist, and every employee should be involved.
Six Sigma on ASQTV™
For asq members only.
Seven lean Six Sigma tools webcast series:
Seven Wastes
Value Stream Mapping
Visual Workplace
Voice of the Customer (Open access)
Lean and Six Sigma both provide customers with the best possible quality, cost, delivery, and a newer attribute, nimbleness. There is a great deal of overlap between the two disciplines; however, they both approach their common purpose from slightly different angles:
• Lean focuses on waste reduction, whereas Six Sigma emphasizes variation reduction.
• Lean achieves its goals by using less technical tools such as kaizen , workplace organization, and visual controls, whereas Six Sigma tends to use statistical data analysis , design of experiments , and hypothesis testing.
Often successful implementations begin with the lean approach, making the workplace as efficient and effective as possible, reducing waste, and using value stream maps to improve understanding and throughput. If process problems remain, more technical Six Sigma statistical tools may then be applied.
Six Sigma implementation strategies can vary significantly between organizations, depending on their distinct culture and strategic business goals. After deciding to implement Six Sigma, an organization has two basic options:
Implement a Six Sigma program or initiative
Create a Six Sigma infrastructure
Option 1: Implement a Six Sigma Program or Initiative
With this approach, certain employees (practitioners) are taught the statistical tools from time to time and asked to apply a tool on the job when needed. The practitioners might then consult a statistician if they need help. Successes within an organization might occur; however, these successes do not build upon each other to encourage additional and better use of the tools and overall methodology.
When organizations implement Six Sigma as a program or initiative, it often appears that they only have added, in an unstructured fashion, a few new tools to their toolbox through training classes. One extension of this approach is to apply the tools as needed to assigned projects. It's important to note, however, that the selection, management, and execution of projects are not typically an integral part of the organization.
Implementing a Six Sigma program or initiative can present unique challenges. Because these projects are often created at a low level within the organization, they may not have buy-in from upper management, which may lead to resistance from other groups affected by the initiative. In addition, there typically is no one assigned to champion projects across organizational boundaries and facilitate change.
A Six Sigma program or initiative does not usually create an infrastructure that leads to bottom-line benefits through projects tied to the strategic goals of the organization. Therefore, it may not capture the buy-in necessary to reap a large return on the investment in training.
For true success, executive-level support and management buy-in is necessary. This can help lead to the application of statistical tools and other Six Sigma methodologies across organizational boundaries.
Option 2: Create a Six Sigma Infrastructure
Instead of focusing on the individual tools, it is best when Six Sigma training provides a process-oriented approach that teaches practitioners a methodology to select the right tool, at the right time, for a predefined project. Six Sigma training for practitioners ( Black Belts ) using this approach typically consists of four weeks of instruction over four months, where students work on their projects during the three weeks between sessions.
Deploying Six Sigma as a business strategy through projects instead of tools is the more effective way to benefit from the time and money invested in Six Sigma training.
Consider the following Six Sigma deployment benefits via projects that have executive management support:
Offers bigger impact through projects tied to bottom-line results
Utilizes the tools in a more focused and productive way
Provides a process/strategy for project management that can be studied and improved
Increases communications between management and practitioners via project presentations
Facilitates the detailed understanding of critical business processes
Gives employees and management views of how statistical tools can be of significant value to organizations
Allows Black Belts to receive feedback on their project approach during training
Deploys Six Sigma with a closed-loop approach, creating time for auditing and incorporating lessons learned into an overall business strategy
A project-based approach relies heavily on a sound project selection process. Projects should be selected that meet the goals of an organization's business strategy. Six Sigma can then be utilized as a road map to effectively meet those goals.
Initially, companies might have projects that are too large or perhaps are not chosen because of their strategic impact to the bottom line. Frustration with the first set of projects can be vital experience that motivates improvement in the second phase.
Six Sigma is a long-term commitment. Treating deployment as a process allows objective analysis of all aspects of the process, including project selection and scoping. Utilizing lessons learned and incorporating them into subsequent waves of an implementation plan creates a closed feedback loop and real dramatic bottom-line benefits if the organization invests the time and executive energy necessary to implement Six Sigma as a business strategy!
You can also search articles , case studies , and publications for Six Sigma resources.
The Certified Six Sigma Master Black Belt Handbook
The Certified Six Sigma Black Belt Handbook
The ASQ CSSBB Study Guide
The Certified Six Sigma Green Belt Handbook
The ASQ CSSGB Study Guide
The Certified Six Sigma Yellow Belt Handbook
The ASQ CSSYB Study Guide
Pitch Perfect ( Lean & Six Sigma Review ) Learning the ins and outs of capability analysis by examining a baseball pitcher's performance.
The More The Merrier ( Six Sigma Forum Magazine ) It is well known in the world of quality that Lean and Six Sigma (LSS) initiatives are not likely to succeed or be implemented without the support of high-level management. In three case studies, this concept is demonstrated using real examples.
Save Your Steps ( Six Sigma Forum Magazine ) Linde Group, a gases and engineering organization, conducted process makeovers at several North American facilities to improve process efficiency using lean and Six Sigma principles.
Lean Six Sigma Deployment And Maturity Models: A Critical Review ( Quality Management Journal ) The study signals an important need for scientific insight in the process of implementing approaches such as LSS, and for a more effective translation of established theory in organizational development to forms practitioners can use.
Human Side Of Six Sigma: Positive Feedback ( Six Sigma Forum Magazine ) This article explores the idea that for a lean Six Sigma project to be successful, team members and others involved in the process must be vigilant about giving positive feedback when commendable behavior is observed.
Lean Six Sigma in the Age of Artificial Intelligence Michael L. George, Sr., CEO of AI Technologies, using practical manufacturing examples and a case study, explains what AI is, why it's important for analyzing Big Data and shedding light on Dark Data, and how it can be applied to your Lean Six Sigma and continuous improvement efforts to give you a substantial competitive advantage.
The Lean & Six Sigma Review Webcast Incoming editor, Dr. Jami Kovach, walks us through a brief overview of the new Lean & Six Sigma Review, highlighting new columns, features, FAQs, and hot topics.
Certified Six Sigma Black Belt Certification Preparation
Certified Six Sigma Green Belt Certification Preparation
Six Sigma Yellow Belt Certification Preparation
Certified Six Sigma Black Belt Question Bank
Certified Six Sigma Green Belt Question Bank
Certified Six Sigma Yellow Belt Question Bank
Lean Six Sigma Black Belt E-Learning
Lean Six Sigma Green Belt E-Learning
Lean Six Sigma Yellow Belt
Six Sigma Certifications
Six Sigma projects can bring benefits, including increased organizational efficiency, improved customer satisfaction, reduced costs, increased revenues, and more. The Certified Six Sigma Black Belt Handbook reports that many Six Sigma Black Belts "manage four projects per year for a total of $500,000-$5,000,000 in contributions to the company's bottom line."
Certified Master Black Belt (CMBB )
The ASQ Master Black Belt certification is a mark of career excellence and aimed at individuals who possess exceptional expertise and knowledge of current industry practice. Master black belts have outstanding leadership ability, are innovative, and demonstrate a strong commitment to the practice and advancement of quality and improvement.
Certified Six Sigma Black Belt (CSSBB)
The Certified Six Sigma Black Belt is a professional who can explain Six Sigma philosophies and principles, including supporting systems and tools. A Black Belt should demonstrate team leadership, understand team dynamics and assign team member roles and responsibilities. Black belts have a thorough understanding of all aspects of the DMAIC model in accordance with Six Sigma principles. They have basic knowledge of lean enterprise concepts, are able to identify non-value-added elements and activities and are able to use specific tools.
Certified Six Sigma Green Belt (CSSGB)
The Certified Six Sigma Green Belt operates in support of or under the supervision of a Six Sigma Black Belt, analyzes and solves quality problems and is involved in quality improvement projects. A Green Belt is someone with at least three years of work experience who wants to demonstrate his or her knowledge of Six Sigma tools and processes.
Certified Six Sigma Yellow Belt (CSSYB)
The Certified Six Sigma Yellow Belt is aimed at those new to the world of Six Sigma who have a small role, interest, or need to develop foundational knowledge. Yellow belts can be entry level employees who seek to improve their world or executive champions who require an overview of Six Sigma and DMAIC.
Featured Advertisers