Resumes Resume Builder Resume Templates Creative Resume Modern Resume Basic Resume Professional Resume Traditional Resume ATS Resume High School Student Resume Word Resume Resume Examples Resume Formats Hybrid Resume Functional Resume Chronological Resume How to Write a Resume Skills Summary --> Resume Objectives Work History list References Resume Skills
Cover Letters Cover Letter Builder Cover Letter Templates Cover Letter Examples Cover Letter Formats How to Write a Cover Letter
CV CV Templates
Job Overviews
Resources Career Guides How to Become
Resume Builder
Cover Letter
Sales Manager Cover Letter Examples
Sales Managers are in charge for supervising sales staff and making sure sales targets are attained.
Some of their specific responsibilities include: implementing sales strategies, analyzing market trends, monitoring the competition, recruiting and training employees, and motivating salespeople. Sales Managers are required to collaborate closely with the marketing department in order to increase company revenue.
Not exactly what you are looking for? Check our complete library of over 1000 cover letter examples .
Rate This Template:

For help with your resume, check out our extensive Sales Manager Resumes .
Let employers know that you mean business, with a professional cover letter. Learn how to write a cover letter in our detailed guide.
Include These Sales Manager Skills
Persuasion and the ability to sell
Leadership and managerial skills
Excellent communication abilities
Teamwork and collaboration
Time management and multitasking
Relationship building and networking
Sales planning and process management skills
An example cover letter showcasing this type of assets is presented below.
Dear Mr. Moore:
Success in the world of sales requires perseverance, profit-driven focus, and exceptionally honed interpersonal skills. As an experienced professional with a strong history of managing client relationships and drastically increasing revenues, I stand in a prime position to significantly contribute to your objectives as your next Sales Manager.
My experience in securing new customers, analyzing market and competitive trends, negotiating and closing profitable deals, and nurturing beneficial relationships positions me to substantially impact your organization. By leveraging product expertise and keen insight to implement strategic sales and marketing solutions, I excel at connecting with key decision makers and quickly building profitable, lasting partnerships that sustain revenue growth.
Following are highlights of my qualifications:
Consistently outperforming corporate sales and revenue goals through the development of aggressive and successful business initiatives and effective sales team leadership, propelling drastic sales revenue increases while minimizing corporate expenses.
Recruiting, training, and managing top-performing sales teams and coaching staff to achieve goals in alignment with corporate objectives.
Forging trusting and enduring relationships with customers, management teams, and peers to maximize client retention and satisfaction.
Utilizing superior team leadership, communication, and organizational skills to achieve maximum sales and the highest level of customer service.
My dedication to creating solid and productive partnerships, along with my steadfast motivation to meet or exceed sales goals, characterizes my career accomplishments. These skills, combined with my articulate presentation talents, will allow me to greatly benefit Sillam's sales team. I look forward to discussing this position in further detail. Thank you for your consideration.
Cheryl Aguirre
A professional cover letter is the first step toward your new job!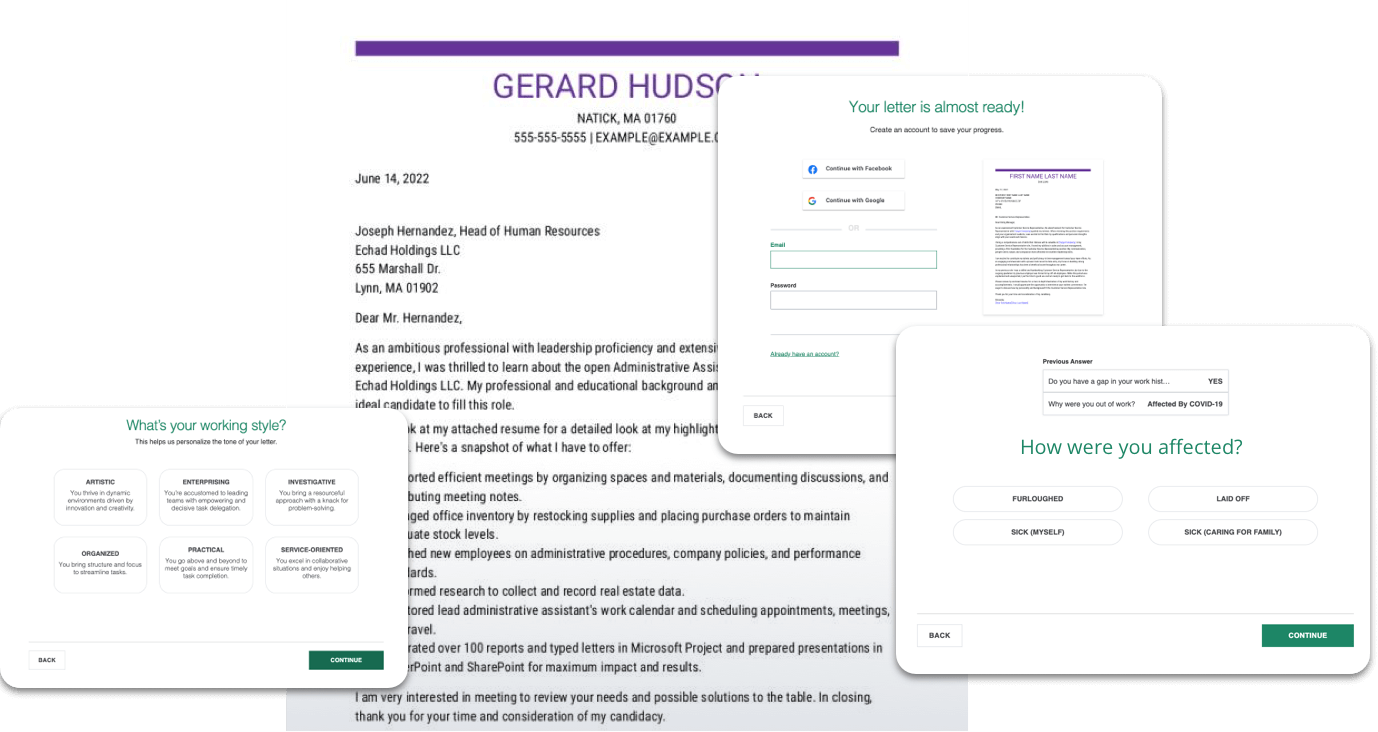 Cover Letter Examples
Sales Manager
The Best Sales Manager Cover Letter Example
Getting a managerial sales position is a challenge. Give yourself the best chance possible with an effective sales manager cover letter using our cover letter template.
OUR USERS HAVE BEEN HIRED BY
Table of Contents
Sales Manager Cover Letter Example
Sales manager cover letter sample, great sales manager cover letter example, cover letter tips using this example, faq: sales manager cover letter example.
Any open sales manager position is going to attract many candidates. You need to demonstrate that you fit the role in a way that sets you apart from other applicants. To do so, your job application should include a professional resume and an effective cover letter that highlights your strengths as both a salesperson and a manager.
This guide will show you:
Why a cover letter is a vital aspect of your job application
Some tips for writing your sales manager cover letter
An example of a fantastic cover letter sample to use
Sales performance is often based on certain metrics. Use this opportunity to list the figures that support your claims and give credibility to your experience as a sales manager.
Over 20% increase in revenue in three consecutive years
An employee retention rate of over 90%
I graduated with a bachelor's degree in marketing from [University name], finishing in the top 10% of my class and graduating with honors.
Phone number
Email address
Professional profile or portfolio links, such as a LinkedIn profile
Do I really need a cover letter?
How long should my cover letter be?
Does this cover letter example work if I don't have a lot of experience?
Q: Do I really need a cover letter?
Yes, you should always include a cover letter with your application to accompany your sales manager resume. It is an opportunity to differentiate yourself as a candidate. If you're struggling with ideas, use the ResumeHelp cover letter builder to get started.
Q: How long should my cover letter be?
As a general rule, your cover letter should be around three-quarters of a page. If you follow our cover letter guidelines, you should have no trouble keeping it to this length. Remember, a cover letter is still a prelude to an interview, so you should not be detailing every aspect of your career.
Q: Does this cover letter example work if I don't have a lot of experience?
It will be a challenge to land a managerial position without managerial experience. However, this template still works. Just highlight any experiences you've had in other jobs or even internships and volunteer positions that display experiences and skills. It is important that you establish your managerial credibility so if you don't have the experience, help draw the line for the hiring manager in other ways.
Move your cover letter to the top of the yes pile!
We personalize your experience..
We use cookies in our website to ensure we give you the best experience, get to know our users and deliver better marketing. For this purpose, we may share the information collected with third parties. By clicking "Allow cookies" you give us your consent to use all cookies. If you prefer to manage your cookies click on the "Manage cookies" link below.
Manage Cookie Settings
Select which cookies you'd like to accept. Disabling cookies may negatively impact your experience on the site. For more information visit our Privacy Policy and Cookie Policy .
Performance cookies allow us to gather statistical data on how the website is performing to make improvements. Web Analytics cookies allow us to gather information regarding how you access the Site, for how long you stay and what parts of the Site you have visited. These cookies don't collect identifiable information from you, which means all the data is collected is anonymous and only used to improve the functionality of a website.
Marketing cookies allow us to gather information to display advertisements based on topics that are relevant to you, allowing us to send you tailored offers. They also allow our partners to display relevant advertisements based on your interests.
Functional cookies are essential for the Site to function properly. These cookies allow websites to remember the user's site preferences and choices they make on the Site, including username, region, and language. They are anonymous and don't track browsing activity across other websites. These cookies remember your preferences on our website.
Type above and press Enter to search.
College Majors
Job Search Advice
Sales Manager Cover Letter Example
How you target your message is at the core of a sales manager's craft. A sales manager cover letter enables you to do exactly that when pursuing the perfect job, unconstrained by your resume's limitations.
Here's the thing: All sales managers recognize an empty sales pitch when they hear one. When you are selling your ability to sell to others, it is not enough to list your achievements. What counts is the difference you make to the sales process — something that's hard to convey in the rigid structure of a resume. 
A job-winning sales manager cover letter goes beyond the circumstantial factors of selling success. After all, anyone can sell an amazing product in economic boom times. It details just how you improve sales outcomes and delight customers over and above what the competition can manage. This is not about selling ice to Eskimos. Eskimos don't need ice. An effective salesperson who is going to attract repeat customers must chat to each tribe of Eskimos and understand their needs to see if there is a fit.
The most successful cover letters tell the sales manager's story in such a way that it dovetails perfectly with the target job requirements. Their experience might not be a perfect fit, but the cover letter's free-form style allows for some creative interpretation. 
This writing guide, along with the corresponding sales manager cover letter example, and Resume.io's other job search resources including free cover letter examples will help you write a cover letter to close the most important deal in your sales career. We'll discuss:
Core considerations for a sales manager cover letter — make the most of those two minutes when a future boss is reading your words
The best format for structuring a cover letter
Optimal impact of each cover letter part: header, greeting, introduction, body and conclusion
Writing psychology — why someone is looking to hire you and how to benefit
Common mistakes to avoid when writing your paralegal cover letter
Core considerations for a winning sales manager cover letter
What is the number one message for a sales manager.
First things first ... your sales manager cover letter is like any form of selling: The art of persuasion only comes into play after understanding.
In a world where we are limited by time and energy, any activity that wastes either commodity sucks the potential out of your day. It is bad enough to make poor choices for yourself, but when you end up wasting other people's time or energy, they won't thank you. We've all been in that car showroom, politely listening to a salesperson when all we really want to do is have a quick browse and let our imaginations go a little wild.
Sales people must make sure all their customer interactions are worthwhile — for both parties. Your persuasive skills might be top-notch, but if you don't take the time to understand whether your customers have any interest in purchasing (at some point), you will be wasting both your time and theirs. 
Your sales cover letter must convey that listening to understand your customers' needs and wants is your top priority. But just saying so is not enough. Sales is about showing, not just telling. So as a powerful self-selling tool, your cover letter must include examples of your effectiveness in digging deep to understand exactly how to exceed a customer's needs.
Don't be afraid to sell yourself as hard as you can. Don't be shy.
Expect any future boss to only spend a minute or two reading your cover letter, and even then, likely just skimming. So there is no place for subtlety or intrigue in your cover letter sales pitch. Make your "why" jump off the page. Be bold and ensure every sentence has a purpose. 
The purpose of your sales manager cover letter is to open the door to a more detailed personal conversation at the interview stage. You will be up against so many other candidates trying to catch the same employer's eye. 
Use the cover letter as a piece of selling dynamite to blow your competition out of the water. Or at least make sure the wording is strong enough to get yourself on that interview list.
Secondary purpose — the art of influence
Sales professionals are masters of the dark arts of influence. They have a way of leading you in the desired direction while seemingly walking by your side. They use empathy to disarm you and language to persuade you, at all times nudging you along the journey to purchase their product or service. It might not be today, and it might not even be next month, but their actions will make you more likely to buy at some point.
As a sales manager you know your craft and are deliberate about your intentions. Underpinning the subtle art of winning over customers is a significant degree of behavioral science. Your awareness of that needs to come across in your cover letter. It should at least hint at any cutting-edge sales training you've completed, or maybe mention some favorite industry-appropriate sales methodologies. Sales is not a passive process. If you come across as a curious "student of sales" on a journey of continuous improvement, potential employers will know they are taking on someone who will seek to find every possible way to make sales and retain customers.
Your cover letter text will be all the more impressive in giving sales-savvy readers a sense of your proven sales techniques. Be proud of your success stories and show confidence in your ability to replicate them for this prospective employer.
Every sales manager knows that the delivery of any sales pitch does not come in a monologue. There is often a back and forth that can last for weeks or even months before a successful sale. Just as their sales process is structured, so their sales application letter should follow a set format for maximum impact.
For additional inspiration, check out some of our related writing guides and cover letter examples in the sales category:
Sales Executive cover letter sample
Sales cover letter sample
Sales Assistant cover letter sample
Account Manager cover letter sample
Sales Representative cover letter sample
Sales Associate cover letter sample
Best format for a sales manager cover letter
Just as the sales process is structured, your sales manager cover letter should follow a set format for maximum impact. Each of the following components serves a purpose.
The cover letter header
The greeting / salutation
The cover letter intro
The middle paragraphs (body of the letter)
The ending paragraph of your cover letter (conclusion and call-to-action)
You'll find an overview and general advice in our overall guide to writing cover letters . Here, we'll explore each cover letter section in a sales context, step by step. Let's get started.
Dear Mr. Hunter
When you are competing with your rivals to sell empty space on a container ship, the basic variables of service and cost mean that sales managers need to convince customers that working with them is worth paying for. I sell my colleagues rather than my containers.
Increasing the ocean freight customer base by an average of 25% over the past five years, running at 92% annual client retention and increasing annual profit growth per customer by 16% demonstrate that I understand the subtleties of selling freight forwarding. Delighting a freight customer is about far more than availability and pricing.
As Crano Freight is expanding their routes in the Far East, I hope that my B2B sales experience in the region may prove useful. I have networked here for the past decade, speaking at transport conferences, building relationships with 250+ importers and exporters and doubling market share from 4% to 8% over a six-year period. As a student of the intricacies of the Chinese tender process, I understand how to influence effectively.
Crano encourages a winning mentality at work, and I would fit in well:
Exceeded annual sales quota by an average of 45% over the last six years.
150+ Far Eastern clients - more than half of which could potentially move to Crano.
Generated $2.3m revenue last fiscal quarter. Consistently top in global sales list.
Seeking to understand the precise requirements of each customer is the key to finding those critical negotiation levers and squeezing the potential out of every opportunity. I enjoy the role most when I am managing a fluid sales process rather than simply reacting to leads.
I was referred for the role by one of your current sales managers (David Lantink) and I hope for the opportunity of an interview to see why he loves working for you so much.
Best regards,
Sofia Turner
Cover letter header
Any purchase decision should be made as simple as possible. Just as the "buy" button is logically and conveniently located in an online store, so should your sales manager cover letter header contain the most important information — who you are and how you can be reached. This makes it easy for the reader to act immediately and get in touch with you at any moment during the recruiting process.
Don't assume that it suffices to have your contact information only on your resume, or that recruiters can find you easily on social media if they are so inclined. It is expected that your cover letter should contain your name, email address and phone number, visible at a glance. After all, the goal is to pique the hiring manager's interest enough to invite you for an interview.
There's also a psychological reason for the header's importance. Basic cognitive science shows that people need a mental pause before digesting important information. The header section incorporates white space that will be swiftly scanned, but imperceptibly slowly enough for the reader's brains to anticipate something important is coming next. In fact, the average cover letter contains approximately 30% white space — further accentuating the importance of what has been written.
Finally, there is a technical reason for including your contact information in the header section. Many recruiters and employers use applicant tracking systems (ATS) software to scan resumes and cover letters. Properly formatting the header information on both documents means these important details will not fail to be captured.
The aim of the cover letter header: Make the "purchase" decision as easy as clicking a "buy" button, give the reader time to pause and allow the ATS to pick up the information it is looking for.
Cover letter greeting
Getting the greeting of your sales manager cover letter wrong calls into question your entire sales approach. As trivial as the salutation may seem, you do not want to jar the reader's attention with a misstep.
If the job application instructions mention a specific person, that is who you should address by name. There would be nothing worse than for your cover letter greeting to be generic  when other candidates address theirs to a specific person. And if you are determined to greet the reader by name, do your research to ensure it is the correct addressee.
Also be careful in deciding whether to follow standard practice with the more formal "Dear Ms. X" or "Dear Mr. Y," as opposed to the informal "Hi" or "Hello" before their surname. If you aren't sure whether the corporate culture is casual enough, always err on the formal side. In the same vein, don't address recipients by their first name even if you've corresponded previously. First-name email greetings are fine if you know each other, but not in the formal context of a cover letter that may be read by other people.
If you cannot determine the cover letter recipient's name, or even the job title, the next-best option is to write "Dear Company Name team." Anything friendlier than the impersonal "To whom it may concern" is preferable, so you sound like a human being seeking to connect with the reader.
The aim of the cover letter greeting: Setting the right communication tone should be familiar to a sales manager, as reflected in a cover letter that starts off on the correct note.
Dear Mr. Hunter,
Cover letter introduction
The first sentence of your cover letter sets the tone for the employer's first impression. Just as the first salvo of sales patter should contain your core message, the opening of your cover letter should hint at why you are the best choice for the role.
Sales people have a lot on their plate, so if your cover letter introduction fails to grab their attention, why would they not simply stop reading and move on to someone else's application or something else altogether? There is no rule that anyone has to read your cover letter or resume. It is a choice that hinges on the content being relevant and interesting. 
A sales cover letter introduction must answer the recruiter's most important question: Do you put your employer's bottom line at the heart of everything you do? Even with all the fancy sales pitches and organized planning, if you are not squeezing the potential out of every sales opportunity, losses are left on the table that your competitors will take advantage of. Be a winner — show that you are relentless in your pursuit of growth.
A sales manager needs to "manage" the sales process, not just react to leads coming into the business. Your cover letter introduction should touch on how you do that better than your competitors. Be different from them. Sound better by avoiding the standard lines.
The aim of the cover letter introduction: That you will make more money for your employer than anyone else should come across front and center at the top of your cover letter.
Cover letter body 
The body of a sales manager cover letter is where you justify why you should be hired.
This is no place for empty bluster and wishful thinking. Show that you understand your future employer's specific sales challenges. Offer real examples of your previous successes delivering value in similar circumstances. Selling is an immensely complex undertaking. Whether it's goods or services, you must prove that you understand the nuances of what your future employer is selling.
Secondly, it would be a strange oversight not to include some numbers and growth figures to illustrate your past accomplishments. All sales managers live and breathe their targets, so the omission of that information in your cover letter will seem suspicious. Percentage growth figures provide context to the sales numbers so the scale of your achievements is clear.
It is equally critical to mention your relationship-building skills. Sales managers spend much of their day communicating with customers and prospects, so a prospective employer must understand that you derive success from dealing with others. Cite deals that involved complicated relationships or relied on your negotiation and influencing skills to hit sales goals. 
The aim of the cover letter body: Demonstrate understanding of what awaits you; be loud and proud about the sales numbers and growth you have achieved and don't overlook your magnetic people skills.
Cover letter conclusion and signature
The conclusion of your sales manager cover letter is where you end with a strong final impression. If you have covered the bases of being a great salesperson who is a perfect fit for this job, maybe leave prospective employers feeling passionate about their product or service. 
Conveying this affinity for the product or service will be vital during the job interview you aim to get. Your cover letter conclusion should leave no doubt about your motivation to sell it.
Finish with a call to action. Make it clear to hiring managers that you are mustard keen to attend an interview. Let them feel that theirs is the only company you wish to join. Make them feel special.
The aim of the cover letter conclusion: Allow your passion for this sales role to come through by expressing that you love and believe in the product or service you will be selling.
Writing psychology – reach out to the employer's "inner buyer"
It is not often that sales professionals are in the position of "buying" something themselves, so when they are looking to take on a new sales team member, the roles are reversed. They will be looking for the sales qualities that they value in themselves. 
This varies depending on the industry and product or service, but there are a number of evergreen sales "buttons" that your sales manager cover letter should seek to press:
Prioritizing winners: Every sales person has countless potential "prospects" at any one time, so deciding where to place your efforts is critical to success. Your sales cover letter should show that you have carefully considered the role and are confident that there are few better roles for you out there.
Sales techniques: While sales is both an art and a science, it is easier to talk about the process side of the job. Discuss the approaches you have used previously, list any training that you have undertaken and show that you are at the cutting edge of a profession that has been transformed by technology and social media.
Mental agility: Sales is such a rollercoaster of emotion that you have to be able to cope with a large range of emotions on a daily basis. Every sales director has seen people who have crumbled under the weight of expectation. While no one is mentally invincible, you need to show that you are able to cope with the pressures.
Common mistakes in a sales manager cover letter
Sales professionals are well-versed in taking care in their written communication, but it's still worth pointing out that their cover letters will therefore be analyzed with a fine-toothed comb. Any missteps and errors will be harshly judged. The following reminders may seem obvious, but are you really sure that you have avoided these pitfalls?
You won't transform their sales team. It is a schoolboy sales error to promise the world and deliver something significantly less impressive. Make sure that you temper the positivity in your sales letter with the reality of the challenge that awaits. You will hopefully make an incremental improvement to their sales team, but you alone likely won't bring about a revolution in how their product or service fares in the market.
Keep it professional. While you are naturally proficient at quickly building relationships when you meet someone, this is far less easy to achieve in a written medium. The tone of your cover letter should be warm, but not over-friendly. How would you talk to a potential customer that you are meeting for the first time?
Tell the truth about your past. It might seem very tempting to embellish aspects of your past experience. This employer will never know that you didn't lead a certain project or contributed little towards the eventual sale. Wrong. It is common to check references, and if your deception is uncovered at a later date it puts your employment at risk.
Key takeaways for a sales manager cover letter
Show that you seek to understand before you seek to persuade.
Don't be shy to sell your abilities and be open about how you go about your selling.
Your future employers are now the buyers. Make sure that you give them reasons to do so.
Share your passion for their product or service. Share why you want to work for this employer.
Mental strength is key for any sales professional. Don't avoid the thorny subject.
Find your next sales role by using our templates and builder tool today.
Free professionally designed templates
Skip to main content
Skip to primary sidebar
Skip to footer
Resume Genius
The World's Smartest Resume Builder
Home Cover Letter Examples Sales Manager Cover Letter
Sales Manager Cover Letter Example
December 16, 2020 | By the Resume Genius Team | Reviewed by Samuel Johns, CPRW
Sell hiring managers on your expert-level management abilities with our sales manager cover letter sample. Or, save time by using our cover letter builder.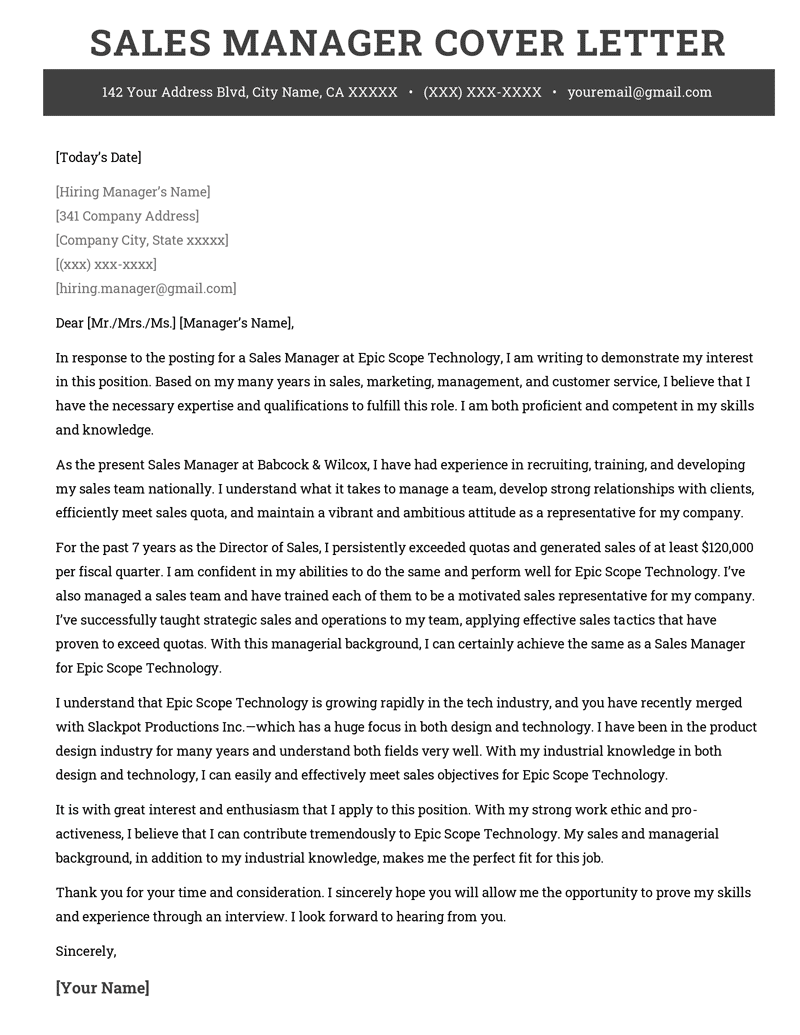 Want a different design? Download another cover letter template from our collection.
Examples Related to a Sales Manager Cover Letter
Sales Manager Resume
Sales Cover Letter
Retail Sales Associate Cover Letter
Marketing cover letter, sales manager cover letter template (text format).
Make sure you use proper cover letter format to ensure that your cover letter is readable and professional.
[Today's Date]
[Hiring Manager's Name] [341 Company Address] [City, State xxxxx] [xxx xxx-xxxx] [[email protected]]
Dear [Mr./Mrs./Ms.] [Manager's Name],
In response to the posting for a Sales Manager at Epic Scope Technology, I am writing to demonstrate my interest in this position. Based on my many years in sales, marketing, management, and customer service, I believe that I have the necessary expertise and qualifications to fulfill this role. I am both proficient and competent in my skills and knowledge.
As the present Sales Manager at Babcock & Wilcox, I have had experience in recruiting, training, and developing my sales team nationally. I understand what it takes to manage a team, develop strong relationships with clients, efficiently meet sales quota, and maintain a vibrant and ambitious attitude as a representative for my company.
For the past 7 years as the Director of Sales, I persistently exceeded quotas and generated sales of at least $120,000 per fiscal quarter. I'm confident in my abilities to do the same and perform well for Epic Scope Technology. I've also managed a sales team and have trained each of them to be a motivated sales representative for my company. I've successfully taught strategic sales and operations to my team, applying effective sales tactics that have proven to exceed quotas. With this managerial background, I can certainly achieve the same as a Sales Manager for Epic Scope Technology.
I understand that Epic Scope Technology is growing rapidly in the tech industry, and you have recently merged with Slackpot Productions Inc. — which has a huge focus in both design and technology. I have been in the product design industry for many years and understand both fields very well. With my industrial knowledge in both design and technology, I can easily and effectively meet sales objectives for Epic Scope Technology.
It is with great interest and enthusiasm that I apply to this position. With my strong work ethic and proactiveness, I believe that I can contribute tremendously to Epic Scope Technology. My sales and managerial background, in addition to my industrial knowledge, makes me the perfect fit for this job.
Thank you for your time and consideration. I sincerely hope you will allow me the opportunity to prove my skills and experience through an interview. I look forward to hearing from you.
[Your Name]
Sales Manager Cover Letter Tips
Learning how to put together a cover letter for the specific job(s) you want will help you land more interviews.
If you're a strong leader with great sales skills, you're a great fit for sales manager positions in various industries.
To convince employers you're what they're looking for, showcase your sales manager skills in an outstanding cover letter.
Unsure how to effectively present your qualifications for the job? Follow these three tips to write a sales manager cover letter that increases your chances of getting an interview:
Highlight sales manager skills
As a sales manager, you'll spend most of your time analyzing the performance of individual team members, identifying areas of improvement, and coaching your team on effective sales strategies.
So employers look for a good mix of hard and soft skills to ensure you can execute successful sales plans and motivate team members to meet sales quotas.
Highlight vital sales manager skills in your cover letter to show potential employers you can meet their demands. For example, leadership skills and problem-solving skills are soft skills required to excel as a sales manager.
Here are key sales manager skills to include in your cover letter:
Interpersonal skills
Communication skills
People skills
Time management skills
Customer service skills
Sales skills 
Decision-making
Problem-solving skills
Critical thinking
Project management skills
Microsoft Office (Word, Outlook, and Excel)
Calendar and scheduling software
Inventory software
Project management software ( Microsoft Project , Microsoft SharePoint , Oracle Primavera , and Oracle Enterprise Project Portfolio Management )
Human resources software ( Oracle Taleo and workforce management software)
Sales and marketing software ( Marketo Marketing Automation and Google AdWords)
Enterprise resource planning (ERP) software ( Oracle PeopleSoft , Microsoft Dynamics , and SAP )
Provide examples of your achievements (with numbers)
Companies rely on your expertise to boost revenue — from creating sales plans to developing and training members of your sales team. So employers need to know you're results-driven and can make a positive impact on numbers.
In your cover letter, provide examples of your achievements and use numbers to back them up. Quantifying your sales manager skills helps employers visualize how your skills align with their business goals.
Here's how to back up your sales manager skills with hard numbers:
Supervised and monitored the performance of 20+ associates, conducting a monthly touch base to maximize productivity
Maintained position among the "Top 20 Stores" nationwide in 3 consecutive quarters
Implemented new sales strategies and a monthly coaching program for salespeople, which resulted in a 47% annual increase in sales
Emphasize your people management skills
As a sales manager, you're responsible for building and maintaining a strong sales team. So employers seek people who can monitor performance, uncover opportunities for growth, and provide the right training to develop their skills.
Emphasize your people management skills to show employers you can successfully lead and inspire others to reach their full potential in the workplace.
For example, talk about how you implemented a one-on-one training program, pinpointing roadblocks in performance and facilitating various mentorship opportunities.
More Sales Manager Cover Letters, Resumes, & CVs:
Cover letters:.
Call Center Representative Cover Letter
Customer Service Cover Letter
Call Center Representative Resume
Customer Service Resume
Customer Service Supervisor Resume
Customer Success Manager Resume
Ecommerce Resume
Entry Level Sales Resume
Fundraising Resume
Sales Engineer Resume
Sales Resume
Click to rate this article
Related Articles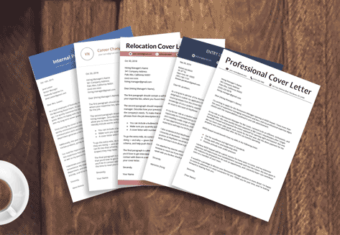 Cover Letter Examples for All Job Applications in 2023
February 2, 2023 | By Conrad Benz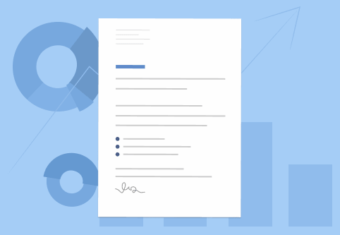 Cover Letter Statistics for 2023
January 12, 2023 | By Rebecca Tay, Ph.D.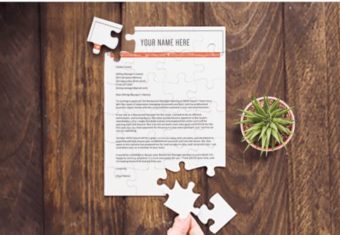 How to Write a Cover Letter for a Job
December 22, 2022 | By Ida Pettersson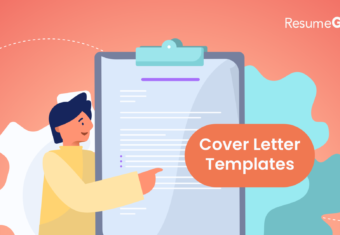 September 18, 2022 | By Pauline Delaney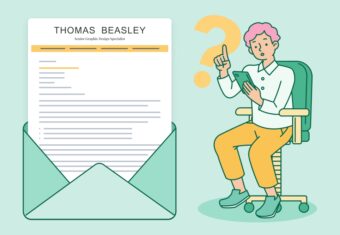 Are Cover Letters Necessary in 2023?
January 11, 2023 | By Corissa Peterson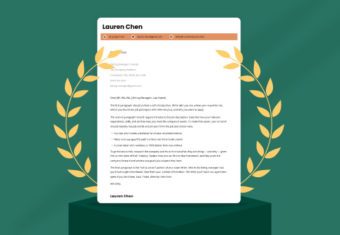 Best Cover Letter Examples of 2022 & Why They're So Good
May 18, 2022 | By Aaron Case, CPRW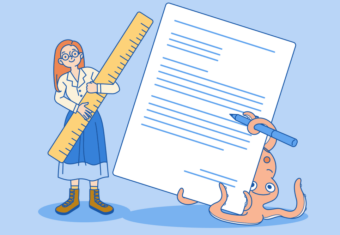 Cover Letter Format: How to Format Your Cover Letter in 2023
December 8, 2022 | By Emily Crowley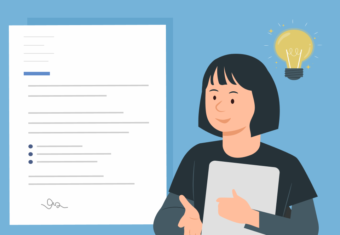 How to Write a Cover Letter With No Experience
July 26, 2022 | By Eva Chan, CPRW
Resume Tools
Resume Builder
Resume Templates
Resume Examples
How to Make a Resume
Resume Format
Resume Summary Generator
Resume Help
Cover Letter Tools
Cover Letter Builder
Cover Letter Examples
How to Write a Cover Letter
Cover Letter Format
Cover Letter Help
What Is a CV?
How to Write a CV
CV Templates
CV Examples
Career Tools
Thank You Note Samples & Templates
Resignation Letter Samples
Letter of Recommendation Templates
Business Letter Formats
Career Advice
Forgot Password
Terms & Conditions
Privacy Policy
Accessibility
© 2023, Sonaga Tech Limited. All rights reserved
ResumeGenius.com is owned and operated by Sonaga Tech Limited, Hamilton, Zweigniederlassung Luzern with offices in Luzern Switzerland.
You control your data
We use cookies to tailor the experience of creating resumes and cover letters. For these reasons, we may share your usage data with third parties. You can find more information about how we use cookies on our Cookies Policy . If you would like to set your cookies preferences, click the Settings button below. To accept all cookies, click Accept.
Cookie settings
Click on the types of cookies below to learn more about them and customize your experience on our Site. You may freely give, refuse or withdraw your consent. Keep in mind that disabling cookies may affect your experience on the Site. For more information, please visit our Cookies Policy and Privacy Policy .
Choose type of cookies to accept
These cookies allow us to analyze our performance to offer you a better experience of creating resumes and cover letters. Analytics related cookies used on our Site are not used by Us for the purpose of identifying who you are or to send you targeted advertising. For example, we may use cookies/tracking technologies for analytics related purposes to determine the number of visitors to our Site, identify how visitors move around the Site and, in particular, which pages they visit. This allows us to improve our Site and our services.
These cookies give you access to a customized experience of our products. Personalization cookies are also used to deliver content, including ads, relevant to your interests on our Site and third-party sites based on how you interact with our advertisements or content as well as track the content you access (including video viewing). We may also collect password information from you when you log in, as well as computer and/or connection information. During some visits, we may use software tools to measure and collect session information, including page response times, download errors, time spent on certain pages and page interaction information.
These cookies are placed by third-party companies to deliver targeted content based on relevant topics that are of interest to you. And allow you to better interact with social media platforms such as Facebook.
These cookies are essential for the Site's performance and for you to be able to use its features. For example, essential cookies include: cookies dropped to provide the service, maintain your account, provide builder access, payment pages, create IDs for your documents and store your consents.
To see a detailed list of cookies, click here .
This site uses cookies to ensure you get the best experience on our website. To learn more visit our Privacy Policy

Cover Letter Examples
Sales Manager Cover Letter Examples & Writing Guide
Sales Manager Cover Letter Examples & Writing Guide
You drive teams to quota-busting performance and bring down ever-higher revenue. Show upper management your playbook has the right moves to help the company exceed its goals.
As seen in:
Your sales manager cover letter has to work like Joe Girard. Why? Because your resume—while great—can't show that winning personality of yours. To get upper management to read your application, your cover letter has to prove you know their needs, you care about them, and you can help.
Sound like a tall order? You've got this. Sales is in your blood. I'll help you convert your native sales manager skills to cover letter form.
This guide will show you a sales manager cover letter sample and the best tips on how to write a cover letter for sales manager jobs step-by-step.
Want to write your cover letter fast? Use our cover letter builder. Choose from 20+ professional cover letter templates that match your resume. See actionable examples and get expert tips along the way.
Create your cover letter now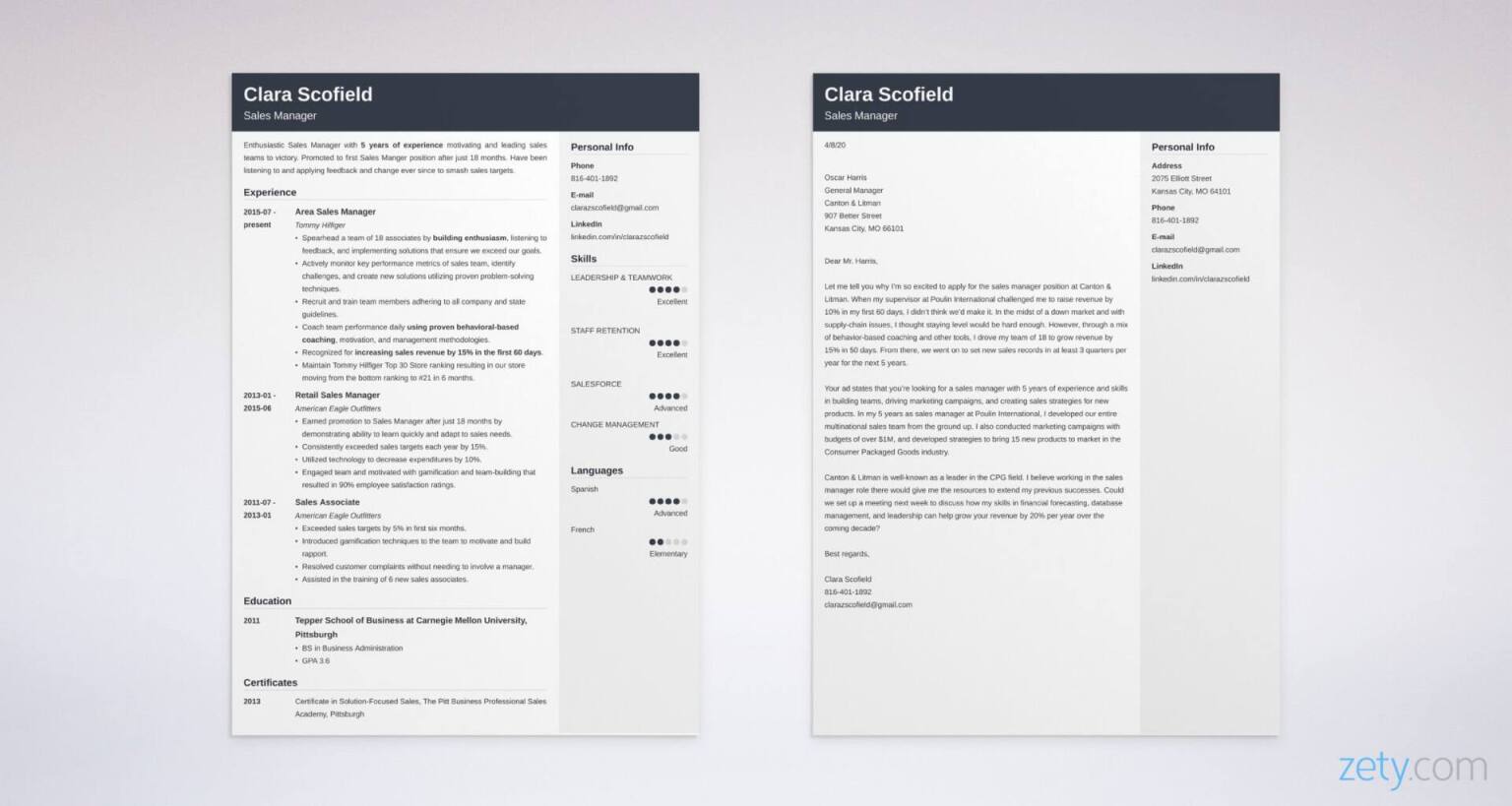 Sample cover letter for a resume— See more cover letter examples and create your cover letter here .
Sample Sales Manager Cover Letter
Clara Scofield
Sales Manager
2075 Elliott Street
Kansas City, MO 64101
816-401-1892
[email protected]
linkedin.com/in/clarazscofield
Oscar Harris
General Manager
Canton & Litman
907 Better Street
Kansas City, MO 66101
Dear Mr. Harris,
Let me tell you why I'm so excited to apply for the sales manager position at Canton & Litman. When my supervisor at Poulin International challenged me to raise revenue by 10% in my first 60 days, I didn't think we'd make it. In the midst of a down market and with supply-chain issues, I thought staying level would be hard enough. However, through a mix of behavior-based coaching and other tools, I drove my team of 18 to grow revenue by 15% in 50 days. From there, we went on to set new sales records in at least 3 quarters per year for the next 5 years.
Your ad states that you're looking for a sales manager with 5 years of experience and skills in building teams, driving marketing campaigns, and creating sales strategies for new products . In my 5 years as sales manager at Poulin International, I developed our entire multinational sales team from the ground up. I also conducted marketing campaigns with budgets of over $1M, and developed strategies to bring 15 new products to market in the Consumer Packaged Goods industry.
Canton & Litman is well-known as a leader in the CPG field. I believe working in the sales manager role there would give me the resources to extend my previous successes. Could we set up a meeting next week to discuss how my skills in financial forecasting, database management, and leadership can help grow your revenue by 20% per year over the coming decade?
Best regards,
That's a Carnegie-level sales manager cover letter sample.
But—you'll need a great resume too. See our guide: Sales Manager Resume Sample
Looking for a different sales or marketing job? See these guides:
Marketing Manager Cover Letter Example
Marketing Cover Letter Example
Marketing Coordinator Cover Letter Example
Sales Cover Letter Example
Customer Success Manager Cover Letter Example
Sales Associate Cover Letter Example
Store Manager Cover Letter Example
Sales Representative Cover Letter Example
Manager Cover Letter Example
Executive Cover Letter Example
Public Relations Cover Letter Example
Retail Cover Letter Example
Retail Management Cover Letter Example
Customer Service Cover Letter Example
Best Cover Letter Samples for All Jobs
Sales Manager Cover Letter Template
Here's how to write a cover letter for a sales manager job application:
1. Use the perfect sales manager cover letter format and layout
The layout of your cover letter : 3-4 paragraphs.
Cover letter line spacing : 1 to 1.15.
Cover letter font : professional selections (Book Antiqua, Verdana, Noto, Garamond).
Margins: 1 inch on every edge.
Cover letter design: use a modern cover letter template , but don't go too fancy.
Read more: Cover Letter Structure
2. Make a professional sales manager cover letter header
Put your address at the top.
List your name, job title , address, phone, email, address, and LinkedIn.
Add a blank space, the date, then the hiring manager's address.
Create identical resume and cover letter headers in case the sheets get separated.
Read more: How and to Whom Should I Address a Cover Letter?
3. Create a personal greeting and add a sales manager accomplishment
Start with " Dear [Hiring Manager Name] ," avoid the old-fashioned " To Whom It May Concern ".
Identify the role you're applying for.
Include a Zig-Ziglar-worthy sales manager accomplishment.
Read more: How to Start a Cover Letter
4. Show you care about their needs
Mention their needs and job duties throughout your cover letter for sales manager jobs.
Show a few standout moments from your past that fit those needs.
Do this in your second paragraph, in regular text or bullet points.
Should you skip the cover letter? See our guide: Are Cover Letters Still Necessary?
5. Prove this sales manager job matters to you
In at least one place in your letter, explain why you want this particular job.
Doing this reassures the hiring team you'll stick around.
Tie your reason for wanting the job to an outcome they want.
There are 405,700 sales manager jobs, according to the U.S. Bureau of Labor Statistics . To target the best ones, customize your sales manager cover letter like a pitch from Erica Feidner.
6. End your sales manager cover letter with a call to action
Mention a few more of your skills that match their job ad. As you're applying for a managerial position , show off your leadership skills .
Ask for the interview.
Promise to discuss a goal they'd like to reach.
Read more: The Best Cover Letter Closings
7. Add a formal sign-off to the end
End with, "Best regards," and a digital signature.
Add your name, email, and phone number to the bottom.
Read more: Cover Letter Title: How to Name Your File?
And that's how you write a killer cover letter !
When making a resume in our builder, drag & drop bullet points, skills, and auto-fill the boring stuff. Spell check? Check . Start building a professional resume template here for free .
When you're done, Zety's resume builder will score your resume and tell you exactly how to make it better.
Questions? Concerns? We're here for you. If you're still unsure how to write an Ogilvy-level cover letter for sales manager jobs, drop me a line in the comments.
Don't miss out on exclusive stories that will supercharge your career!
Get a weekly dose of inspiration delivered to your inbox
Similar articles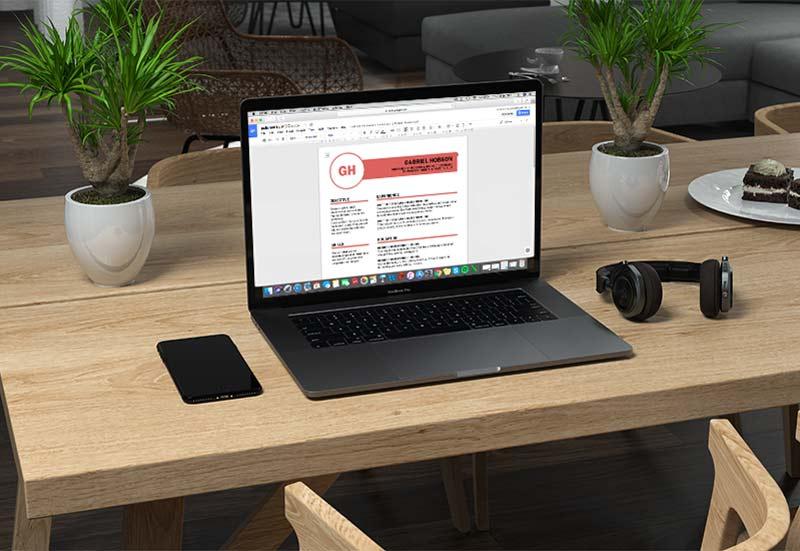 25+ Free Resume Templates for Microsoft Word to Download
Stop struggling with your Word resume template. Get a beautiful resume in 5 minutes! See our list of the best resume and CV templates for Word that you can quickly modify & tweak.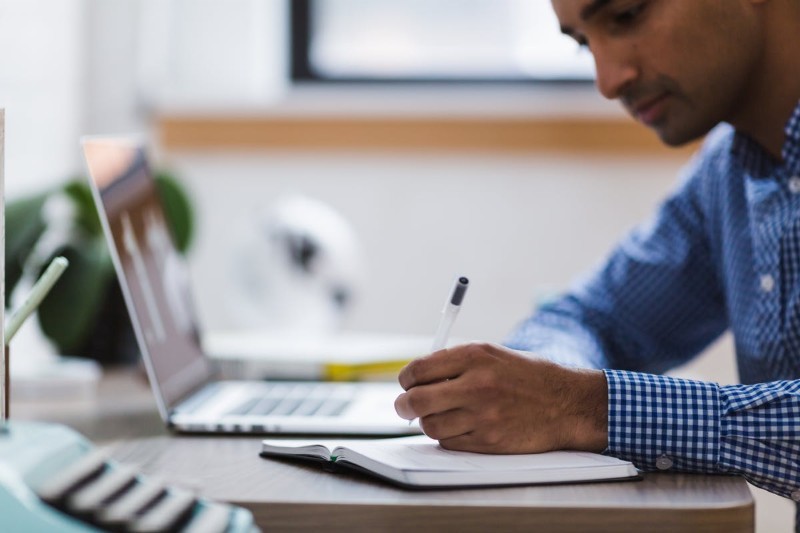 How Far Back Should a Resume Go? (Experience & Job List)
How many years should you go back on a resume? Is it a good idea to list those back-in-the-day jobs? What to add if you're a junior? Read on to get the answer.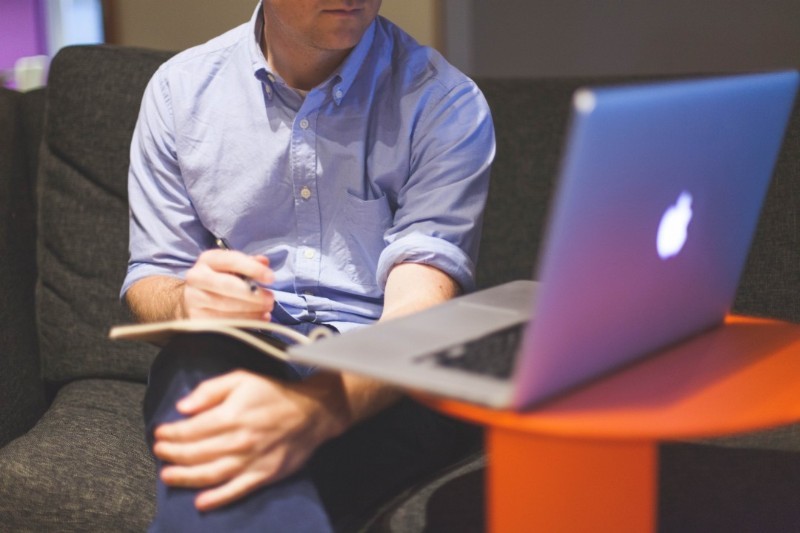 What to Name a Resume File & Cover Letter (10+ Tips)
Whether it's naming a resume file or cover letter, using dashes or underlines, or capitalization questions, this guide has the answers on how to save resumes and cover letters.
Privacy preference center
We care about your privacy
When you visit our website, we will use cookies to make sure you enjoy your stay. We respect your privacy and we'll never share your resumes and cover letters with recruiters or job sites. On the other hand, we're using several third party tools to help us run our website with all its functionality.
But what exactly are cookies? Cookies are small bits of information which get stored on your computer. This information usually isn't enough to directly identify you, but it allows us to deliver a page tailored to your particular needs and preferences.
Because we really care about your right to privacy, we give you a lot of control over which cookies we use in your sessions. Click on the different category headings on the left to find out more, and change our default settings.
However, remember that blocking some types of cookies may impact your experience of our website. Finally, note that we'll need to use a cookie to remember your cookie preferences.
Without these cookies our website wouldn't function and they cannot be switched off. We need them to provide services that you've asked for.
Want an example? We use these cookies when you sign in to Kickresume. We also use them to remember things you've already done, like text you've entered into a registration form so it'll be there when you go back to the page in the same session.
Thanks to these cookies, we can count visits and traffic sources to our pages. This allows us to measure and improve the performance of our website and provide you with content you'll find interesting.
Performance cookies let us see which pages are the most and least popular, and how you and other visitors move around the site.
All information these cookies collect is aggregated (it's a statistic) and therefore completely anonymous. If you don't let us use these cookies, you'll leave us in the dark a bit, as we won't be able to give you the content you may like.
These cookies allow us to provide you with better functionality and personalization. They may be set up by us or by third party providers whose services we've added to our pages.
The purpose of these cookies is to give you a more personalized experience, based on your previous visits and choices. If you don't wish to allow these cookies, these services may not work.
We use these cookies to uniquely identify your browser and internet device. Thanks to them, we and our partners can build a profile of your interests, and target you with discounts to our service and specialized content.
On the other hand, these cookies allow some companies target you with advertising on other sites. This is to provide you with advertising that you might find interesting, rather than with a series of irrelevant ads you don't care about.
Sales Manager Cover Letter Examples
How to craft a compelling sales manager cover letter.
Sales managers have many responsibilities, including overseeing entire sales departments to ensure sales goals, targets, and quotas are met accordingly. To win a position as a sales manager, you must write a compelling cover letter that hooks an employer's attention and convinces them you are the best person for the job.
In this guide, we cover the 5 necessary components that any successful sales manager should include in their cover letter. Keep reading to learn about
The importance of a well-formatted cover letter header and headline
The role of a personalized greeting on a sales manager cover letter
How to make your cover letter introduction into a sales pitch
Why to describe your top skills and accomplishments in detail
How to effectively conclude your cover letter in a persuasive manner
1. How to properly format a sales manager cover letter header and headline
Any successful cover letter will have a strong sense of visual organization .
Unlike resumes — which are sorted into neat little sections — a cover letter can easily become one big block of text if you're not careful. Thus, you must include the right elements that help to break up this text and make it easily scannable by the employer.
The two most important formatting elements to include to accomplish this goal are a cover letter header and a cover letter headline .
Your header always comes first and should include:
Your name and professional title
Your professional contact information
The employer or company name
The employer or company address
Here is an example of a well-formatted sales manager header
Jane Doe , Sales Manager (123) 456-7890 | [email protected] | linkedin.com/in/jane-doe
To: Hotwire Sales Solutions Sales Management Department 1234 Street Address Concord, NH 03301
Following your header, you should place your headline in the center of the page. This headline should be a short statement that highlights the best and most interesting points of your letter to help grab the employer's attention and intrigue their curiosity.
Here is an example of an excellent sales manager cover letter headline
My 4-Step Approach to Profitable Sales Management & How I Plan to Apply It at Your Business
2. How to personalize a greeting on a sales manager cover letter
Next up, you must find a way to make your cover letter feel exclusive to specific employers .
The best way to do this is by creating a personalized greeting that addresses a specific person by name. This person should be the staff member or business leader most likely to read your cover letter, such as a manager or department head.
Additionally, you should also research the employer further looking for extra details you can reference throughout the rest of your cover letter, such as company values and goals.
Here are 3 examples of personalized sales manager cover letter greetings
Dear Mr. Gerry Ringgold,
Dear Hiring Manager Lenny Bloom,
3. How to make your cover letter introduction into a sales pitch
As any sales manager knows, the key to landing sales is a great sales pitch.
You should view your cover letter introduction as your sales pitch for yourself, as a professional job-seeker. Your introduction should highlight the very best qualifications that make you stand out as a candidate, including:
A brief overview of your professional history
Your specialized area of expertise
Any particularly notable accomplishments, such as major awards
A mutual acquaintance (when possible, naming a professional mutual acquaintance on a cover letter helps you build rapport and trust with employers)
Here is an example of an excellent introduction from a sales manager cover letter
I am a sales manager with 10+ years of specialized experience working in the educational software industry. Recently, I was named one of the Top EduTech Sales Managers in all of North America by the Sales Managers of America Association. With my deep knowledge of the industry and many connections to your company — such as my professional mentor and your company's COO, Ms. April Bloom — I know I will be the ideal addition to your team.
Find out your resume score!
4. How to showcase your top sales management skills and accomplishments
When writing a resume, you describe your skills and accomplishments in short, extremely concise blurbs.
On a cover letter, by contrast, you have the chance to delve into far greater detail regarding your top skills and accomplishments. This gives you the opportunity to not just describe your relevant qualifications but relate them back to the exact needs of the employer.
For instance, as a sales manager, rather than simply stating that leadership is one of your skills, you can instead describe your exact leadership style and explain how you used it to lead your team to success in past positions.
Here are 6 skills to describe in a sales manager cover letter
Professional development
Team performance analysis
Developing monthly and quarterly goals
Hiring, onboarding, and training processes
Writing sales reports
Leading team meetings
Here is an example of how to describe an accomplishment in a sales manager cover letter
In the role of sales manager for [Former Employer], it was my primary responsibility to perform thorough quarterly analyses at both the team and individual levels. As a result of my guidance, my team's productivity was boosted by 55%, leading to our department as a whole exceeding target sales goals by an average of 25% each quarter.
5. How to effectively conclude your cover letter in a persuasive manner
To close your cover letter as effectively as you would close a sales deal, you must write a persuasive conclusion that includes:
An enthusiastic sentence saying you are looking forward to hearing from them
When and how they can best contact you
When you intend to follow up
A formal sign-off
Here is an example of a persuasive conclusion from a sales manager cover letter
It is with the highest appreciation that I extend my thanks for considering me for this position. I eagerly await your reply and can be best reached at (123) 456-7890, any time between the hours of 8 a.m. to 4 p.m. Monday through Saturday. As your company is my top pick for employment, I do intend to follow up next Monday morning if I have not yet heard back.
With Great Appreciation,
[Applicant Name]
If you have ever wondered how a cover letter differs from a resume, this article will tell you everything about the key differences between the two .
Julia Gergelova
Julia is a professional writer, translator and graphic designer. She holds degrees in translation and interpretation, and has international work experience from a number of different countries in Europe as well as China and Panama. Julia formerly taught academic writing and as a graphic designer contributed to outlets such as The Business of Business . She has a passion for lifelong learning and good coffee.
All sales manager cover letter examples
Let your resume do the work.
Join 2,000,000+ job seekers worldwide and get hired faster with your best resume yet.
Cover letter example 1
Thomas K Eden, 32 S Riverview, Ogden, Iowa 50113, (515) 555-7998.
Date:1th April, 2009.
Jack Richardson, Personnel Manager, 323 South Avon Drive, Milton, NY 10945, (914) 555-2909.
Dear Mr. Richardson,
In response to your advertisement on company's website, I am writing this letter to you for the Areas Sales Manager position.
I believe that I am the person, having required skills and qualification as per your needs. I enclosed my resume fro your review. Please see it.
Currently I am working as a local area sales team leader. Here I experienced how to work in high pressure, team environment, provide results before deadlines.
Please consider my resume. I would like to meet with you to discuss my skills and qualification. Please contact me at above telephone number or e-mail me on [email protected]
Thank you for your consideration and time.
(Signature)
Thomas K Eden.
Enclosure Resume Create Cover Letter -->
Download this Cover letter example now:
Download Free Resume Sample
Send me a link to the template to this e-mail address:
By clicking on the button you're accepting our privacy policy
Send me a Link!
Cover letter example 2
Date: 1th April, 2009.
Jack Richardson, Director, Human Resources, 323 South Avon Drive, Milton, NY 10945, (914) 555-2909.
I am writing this letter in response to your ad in newspaper for full-time staff position in your sales department. I read about your firm and it's innovative work in pharmaceutical field in Business Journal magazine. I am impressed by it.
I am gradating in economics from ABC University. During my academics, I gained a proper knowledge and understanding of business applications and practice. In addition, I am well in computer communication for business.
I would like to work with your team members and contribute my skills to your innovative work. Thanks for your consideration and time. Please contact me at above telephone number or e-mail me on [email protected]
Cover letter example 3
Thomas K Eden, 32 S Riverview, Ogden, Iowa 50113, (515) 555-7998. Date: 1th April, 2009.
In response to your ad in newspaper, I am writing this letter to apply for the position of Technical Business Analyst. I am very interested in position advertised. My technical knowledge, experience in consultancy and business makes me ideal candidate for this position.
I am a developer (in multiple languages and platforms). I am perfect in database (DB2), structured languages, OOPS and specially in JAVA (core). I am confident about my knowledge and capability so that I can work to the extent this position required.
I was Project Manager for two years, which gave me valuable experience in analysis of business rules and processes. Here I was responsible for direct interaction with end users, customer, and extracting information about projects from them, and then translating it into detailed requirements.
Please contact me if you are interested to discuss my skills and qualification. My email id is [email protected] Thank you for reading my letter and consideration.
Cover letter example 4
Thomas K Eden, 32 S Riverview, Ogden, Iowa 50113, (515) 555-7998. Date: 26th June, 2009.
Jack Richardson, Business School, 323 South Avon Drive, Milton, NY 10945, (914) 555-2909.
I saw your advertisement on JobsNews.com, so I am writing this letter to apply for business teacher position. I am B.Ed specialize in business laws and ethics. I am well in basic business practices as I am qualified to teach it.
I would welcome the opportunity to work with your team and waiting for your reply.
If you are interested to discuss my skills and qualification by personally meeting with me, I always ready for it.
Common Cover Letter Questions
How do I write a cover letter for a job? You write a cover letter for a job by tailoring the letter to the job advertisement's specifics. Write about how your skills and experiences relate to the job you're applying for, and how those skills and experiences make you uniquely suited for the role. Keep the letter to a single page and be sure to proofread before sending.
What should be included in a cover letter for a business plan? Include the following:
Your name, your business' name, and contact info
An opening greeting
An introductory paragraph that notes you're attaching your business plan for review
A supporting paragraph (or two) that explains your reasons for wanting to open the business
A closing paragraph that thanks the reader for their time, and notes best method of contact for further communication
Are cover letters necessary? Yes, cover letters are necessary. Cover letters play a crucial part in supporting and enhancing a resume's information. A cover letter done right shows off rock-solid communication skills, which is something that will be attractive to any employer. A cover letter offers you another avenue (in addition to a resume) for proving you're the best candidate for the job.
Advertisement
Director of Sales Cover Letter Example + Tips
Many job seekers prioritize their resume, but neglect to create a strong cover letter. The cover letter is your best opportunity to set yourself apart from other candidates. You should express your excitement for the job opening and communicate your skills and experiences in a concise way. This writing guide and free director of sales cover letter sample should help you understand the best practices.
Dear Mr. Horton
As an experienced professional in the field of sales, I am interested in the director of sales opening with your company. I am confident that I would make an excellent addition and am excited to apply my leadership skills to this position.
After earning my bachelor's degree in the field of business, I worked as a sales representative for four years before entering a sales manager position, which I still hold. My daily responsibilities are very similar to your listed requirements, including overseeing all client interactions, managing sales staff, analyzing effectiveness statistics, and presenting reports to board members.
Your job posting suggests that this position requires extensive sales experience. As a long-time expert, I have developed thorough sales skills and knowledge, which help me lead a nine-person team of sales representatives.
I am very excited to be considered for the director of sales position. I greatly appreciate your time, and I look forward to the opportunity to discuss it with you further. Thank you.
Average Rating
What to include in a director of sales cover letter.
As this free director of sales cover letter sample demonstrates, the most important aspect in your cover letter is its relevance to the job posting. You should address specific skills or experience requirements that are listed. It should be clear that the document you send is not a generic letter that could be sent to any company, so try to match the style, tone, and wording of the job description. You should also be sure to keep your letter brief, and always address the reader by name. Finally, close with a polite salutation and thank the reader for his or her time.
Industry Specific Skills to Include
The skills that you include speak to how qualified you are. The above free director of sales cover letter sample includes several traits that are valuable in sales. The following is a list of several managerial and industry skills you might want to include in your letter.
● Organization: As the overseer of many accounts, you must be able to keep many responsibilities organized. ● Communication: Strong written and verbal communication skills are necessary for both management and sales. ● Leadership: The director of sales must lead a team of sales representatives and be confident in their abilities to make decisions. ● Marketing: Knowledge of this field is not always required, but it's a common prerequisite for higher positions, such as department head or manager.
Related Skills
Award-winning sales professional
Salesforce proficiency
Creation of sales comp structures
Sales proficiency
Letters of inquiry expertise
Letters of Interest
Understanding of sales retention
Utilized Troubleshoot Active Directory, Office 365 and the range of the Microsoft Office suites.
Sales professional
More Resume Examples for the Next Step in Your Sales Career
Sales Account Executive Resume
Sales Assistant Director Resume
Sales Assistant Manager Resume
Sales Associate Resume
Automotive Sales Manager Resume
Beer Sales Representative Resume
Bid Manager Resume
Automotive Assistant Manager Resume
Automotive Salesperson Resume
Car Sales Consultant Resume
Automotive General Sales Manager Resume
Channel Sales Manager Resume
Direct Sales Representative Resume
Franchise Owner Resume
General Sales Manager Resume
Independent Sales Representative Resume
Inside Sales Representative Resume
International Sales Manager Resume
Jewelry Sales Associate Resume
Mobile Sales Associate Resume
Outside Sales Representative Resume
Sales Representative Resume
Route Sales Representative Resume
Experienced Telemarketer Resume
Veterinary Sales Manager Resume
Wine Sales Manager Resume
Wine Sales Representative Resume
More Cover letter Examples for the Next Step in Your Sales Career
Sales Associate Cover Letter
Salesperson Cover Letter
Sales Executive Cover Letter
Inside Sales Cover Letter
Lead Sales Associate Cover Letter
Outside Sales Representative Cover Letter
Regional Sales Manager Cover Letter
Sales Specialist Cover Letter
More Cv Examples for the Next Step in Your Sales Career
Account Manager CV
Bid Manager CV
Car Sales Manager CV
Car Salesperson CV
Client Manager CV
Sales Manager CV
Sales Officer CV
Sales Support Agent CV
Sales Team Leader CV
Technical Sales Manager CV
RESUME BUILDER
COVER LETTER BUILDER
Advertisement

Project Administrator Medical Director Neurologist Theatre Nurse Photographer Taper Real Estate Agent Cashier Store Manager Assistant Professor View All

Stock Associate Production Worker Casual Mailhandler Service Coordinators Behavior Specialist Program Assistant View All

Sales Manager Cover Letter Example
Writing a Sales Manager cover letter Examples is your introduction to the hiring manager. In order to stand out companies want you to present your relevant work history and skills according to the job you are applying for. Whether you're seeking an entry-level position or have been in your career for a few years, exposing your relevant achievements in your cover letter can allow you to stand out and get that job interview.
Our cover letter examples are written by certified cover letter writers and is a great representation of what hiring managers are looking for in a Sales Manager cover letter Examples resume. Use this example for reference as you create your own cover letter or use this easy cover letter builder that will guide you through every step of your building your resume in just a few minutes.
Here are Sales Manager Cover Letter Examples:
Dear Human Resources Director:
My name is Brian Crane and I am currently the sales manager at XYZ Moving Company. I have been responsible for a arranging a wide range of commercial and residential moves in the area. Due to the company's close proximity to a large military base I have been able to arrange a number of lucrative government contracts as well. Although I enjoy my job I would like to find a more challenging job with a larger company that handles larger moves outside of the local area.
I have a Bachelor's degree in Industrial Engineering from State University and through my training and work at XYZ I have developed strong organizational and communication skills. In addition, I am an expert at logistics as well as an excellent time manager and multi-tasker. I am not only responsible for initial sales but also for follow-up and making sure every customer had a satisfactory moving experience.
I have honed my networking skills over the last 3 years while I have been the sales manager at XYZ Moving Company, and I have developed some contacts that regularly refer me to new customers to make sure their moves are handled in a professional manner. I have hosted several local Chamber of Commerce events for publicity, and I have organized a number of complimentary educational events for new and prospective customers.
I manage a team of 8 sales representatives and have been successful at leading them to steadily improving sales over the course of my 3 years as manager. I hope you will consider my attached application and resume when you are in search of a sales manager. I am available for an interview at your convenience. Please contact me at (555)-555-5555 or by email at [email] I look forward to hearing from you soon.
Brian Crane
Example 2 -Unadvertised Opening
This sales manager cover letter example is from an individual who is a sales team leader with a pharmaceutical firm. She desires to advance her career by moving into a sales manager position at another pharmaceutical company. She has a Bachelor's degree in Marketing and a Master's in Business Administration.
As a sales team leader at XYZ Pharmaceuticals I have helped bring in record sales for the company. In my 4 years with the company I have forged last business relationships that have succeeded in boosting revenues each year. In addition to bringing in new clients I have maintained the existing ones, extending and expanding their contracts. I landed the XYZ Pharmacies account last year serving as one of their major pharmaceutical suppliers nationwide. I believe I have acquired the skill and expertise necessary to move into the role of sales manager.
I am able to, not only bring in new clients and keep existing ones happy, but I have the ability to coordinate multiple merchandising efforts, tracks vast amounts of inventory and supervise product placement. I have excellent computer skills and make the most of available technology by providing both clients and management with customized sales reports. I am confident that I would bring new ideas and a high level of motivation to your sales team along with an expanded client base and increased revenues.
I hold a Bachelor's degree in Marketing as well as a Master's degree in Business Administration, both of which have served me well in the pharmaceutical sales industry. When your organization is in need of a sales manager, I believe I would be an ideal fit. I can make a valuable contribution to future pharmaceutical sales through my knowledge of the products and the needs of the clients in the industry as well as my many contacts. My skills also include recruiting qualified and talented sales representatives, introducing new product lines and arranging for targeted market research with the goal of enhancing sales.
Please consider my attached application and resume when you are in search of a new sales manager. I am available for a telephone or personal interview and can be reached on my cell phone at (555)-555-5555 or by email at [email]
Sincerely Yours,
Your Signature
Roseanne Wood
Example 3 – Response to Job Postings and Classifieds Ads
This sales manager cover letter example is from an individual who currently works as a sales manager in retail cosmetic sales. She is employed at a privately owned shop and is responding to an ad for a position as a sales manager at an area department store with multiple locations.
Dear Cosmetic Department Director:
My name is Holly Garrett and I am the sales manager at the Sugar Plum Fairy Boutique here in Santa Fe. I am responding to your ad indicating that you are in need of a sales manager in the Cosmetic Department at ABC Department Stores. I have gained a great deal of experience in cosmetic sales during my 4 years at Sugar Plum, and I believe I can use my expertise to bring new vitality, innovations and increased sales to your Cosmetic Department.
My successes in the cosmetic area at Sugar Plum include increased sales of XYZ specialty fragrances by over 50% in the past 3 years; doubled sales of our original Sugar Plum Fairy perfume; one of the top sellers of XYZ powder foundation, mascara and lip gloss in the state of New Mexico; top seller in the state of Pink Crush perfume; successfully set up a line of spa products that have increased overall sales in the cosmetic department by 27% and I have executed highly effective promotional campaigns to bring in new customers and maintain existing ones.
I would welcome the opportunity to come to your store for an interview. I have some ideas for enhancing sales strategies at ABC Department Stores as well as increasing sales and subsequent profits. I am passionate about identifying and targeting new customers to expand the base and enhance revenues, and I am patient and thorough when training new sales representatives. I am dedicated to going that extra mile for the customers, and I am a results-oriented professional determined to exceed personal goals as well as goals that are set by the company.
Please review my attached application and resume. I am available for a personal interview at your convenience and can be reached on my cell phone at (555)-555-5555 or via email at [email] Thank you for your consideration.
Holly Garrett
Most Popular Cover Letters
Account Manager Examples Cover Letter Examples
Assistant Sales Manager Cover Letter Examples
Beer Sales Rep Cover Letter Examples
Bid Manager Cover Letter Examples
Car Dealership Cover Letter Examples
Car Sales Manager Cover Letter Examples
Car Salesman Cover Letter Examples
Director Of Sales Cover Letter Examples
District Sales Manager Cover Letter Examples
Fashion Sales Assistant Cover Letter Examples
Fashion Sales Associate Cover Letter Examples
Field Sales Representative Cover Letter Examples
Franchise Cover Letter Examples
Hotel Sales Coordinator Cover Letter Examples
Hotel Sales Manager Cover Letter Examples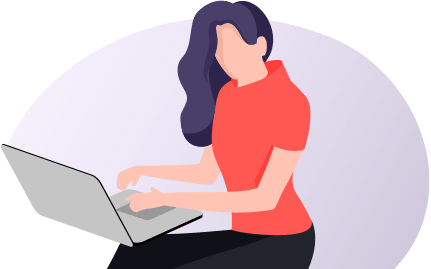 A professional cover letter is the first step toward your new job!