Order Status
Testimonials
What Makes Us Different
COLA- WARS CONTINUE Harvard Case Solution & Analysis
Home >> Harvard Case Study Analysis Solutions >> COLA- WARS CONTINUE

COLA- WARS CONTINUE Case Solution 
Introduction
Coca-Cola Company and PepsiCo are two industry leaders in the carbonated soft drink industry. They are strong rivals of each other in the beverage market of the world. From 1975 to 1990s, both the company achieved a steady growth at the rate of 10% in terms of revenue. The situation became becoming intense when the CSD consumption started diminishing in the start of the 2000 century and reached to 46 gallons of CSD consumption per year in U.S. This was followed by different internal issues faced by both the companies. The situation of the market has changed significantly. Moreover, there are more verities of carbonated drinks along with many flavored drinks. There are also many different substitutes widely available in portable packaging. In addition to this, the profitability of both the countries started reducing as there were fluctuations that could be seen by the incomes generated in different years. As for Coca-Cola, the net profits are $6797, $11787 and $8584, all in millions, for the year 2009, 2010 and 2011 respectively. However, for Pepsi Co the profits were somewhat stable through the years. The new industry environment has created intense competition among the CSD businesses.In addition to this, new strategies need to be formulated and implemented to sustain in this highly competitive business environment.
Problem statement
The problem is that what should be done by CSD companies to maintain their sales, as the consumption of the CSD is declining and the increasing trend in the substitute products in the market. The factors that are to be considered and that changes that are incorporated need to have a sustainable business and growth. Moreover, another issue is that as both the companies are now engaging in the businesses that is other than Cold and CSD such as juices and flavored drinks and snacks, therefore the question arises as to how they can compete effectively in these market segments.
Internal Analysis
Financial positions
Coca-Cola's profits keep fluctuating and this indicates that there are some issues faced by the company. On the other hand,Pepsi Co has steady profits and this might be the reason of effective management and decision making within the organization. However, this does not quite reflect the companies' performance. The five year growth rate of revenues for Coca-Cola Company is 51.19% as compared to Pepsi Co's 9.10%. Therefore,as per growth it could be concluded that Coca-Cola is operating successfully.
Strategic overview
Coca-Cola has been continuously making different strategic activities to have a sustainable business and to achieve growth it has restructured its value chain in order to reduce cost. Therefore, this will enable them to save up to $3 billion for the company. National production model was introduced and steps were taken to make decision making more efficient. The company is in the process to expand towards under-developed markets which will boost its revenues and international recognition. For Pepsi Co, the company has been restructured, which has significantly increased its business prospective. The company has been increasing its product range with more diet cola varieties. Furthermore, the company is focusing on healthy products in order to improve its.By following the trails of its rival, Coca-Cola, the company has set up a research department in China. The company is in snack business and it is one of its bigger business units....................
This is just a sample partial case solution. Please place the order on the website to order your own originally done case solution.
Related Case Solutions & Analyses: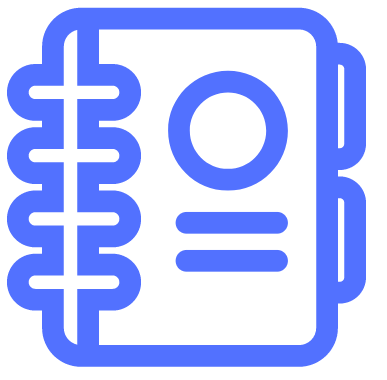 Hire us for Originally Written Case Solution/ Analysis
Like us and get updates:.
Harvard Case Solutions
Search Case Solutions
Accounting Case Solutions
Auditing Case Studies
Business Case Studies
Economics Case Solutions
Finance Case Studies Analysis
Harvard Case Study Analysis Solutions
Human Resource Cases
Ivey Case Solutions
Management Case Studies
Marketing HBS Case Solutions
Operations Management Case Studies
Supply Chain Management Cases
Taxation Case Studies
More From Harvard Case Study Analysis Solutions
Contellation Brands Valuation
Capstone Project
Signalling Costs
Sun Microsystems Inc: Solaris Strategy
Leadership Development Action Worksheet
eBay Inc.: Internet Success or Fairy Tale
Contact us:

Check Order Status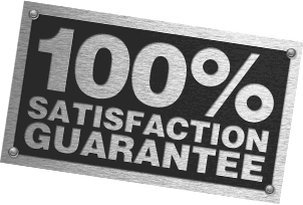 How Does it Work?
Why TheCaseSolutions.com?

You are reading a preview.
Activate your 30 day free trial to continue reading.
Check these out next
Download to read offline
A brief presentation on case study Cola Wars where we try to analyse the past history and predict the future of their business and growth opportunities from a Marketing Management Perspective.
Recommended
More Related Content
Slideshows for you (20).
Similar to Cola Wars - Coke Vs Pepsi Harvard Business School Case Study (20)
Recently uploaded (20)
1. Case Study Analysis on Cola Wars Continue : Coke and Pepsi in 2010 Presented by : Mohan Kanni Dhanunjay Naidu Thentu Vivek Lalam
2. History Of Coca-Cola • Coca-Cola was formulated in 1886 by John Pemberton (pharmacist). • It was served at Jacobs Pharmacy. • Frank Robinson named it as Coca-Cola. • In 1891, Asa Candler acquired the formula of Coca-Cola. • In 1919 Company was sold to a group of investors and four years later, Robert Woodruff became the Leader.
3. History Of Pepsi-Cola • Pepsi-Cola was invented in 1893 by Caleb Bradham (Pharmacist). • During the Great depression (1929-1939),Pepsi lowered the price to a nickel. • PepsiCo was established through the merger of Pepsi-Cola and Frito-Lay in 1965.
4. Cola Wars • In 1959, Alfred Steele became CEO of Pepsi and his motto was "Beat Coke". • To target family consumption through supermarkets. • In 1970, marketing campaign "Pepsi Generation" was launched. • In late 1950's, Coca-Cola advertised as "Americans Preferred Taste" • Other Advertisements included "No Wonder Coke Refreshes Best"
5. Cola Wars • Pepsi launched Teem (1960), Mountain Dew (1964) and Diet Pepsi (1964). Non CSD Pepsi merged with Frito-lay • Coke launched Fanta (1960), Sprite (1961) and Cola Tab (1963). Non CSD Coke purchased Minute maid, Duncan foods and Belmont Springs Water.
6. The Pepsi Challenge • In 1974 Pepsi launched "Pepsi Challenge" in Dallas. • Blind taste tests. • Coke countered with rebates, retail price cuts.
7. Cola Wars Heat Up • Pepsi doubled its advertising expenses. • Pepsi introduced Lemon-Lime Slice (1984) and Caffeine Free Pepsi (1987) • In 1980 Coke switched from sugar to high-fructose corn syrup. • Doubled the advertising expenses. • Diet Coke was introduced in 1982. • Coke introduced Caffeine Free Coke (1983) and Cherry Coke (1985)
8. PRODUCTION AND DISTRIBUTION • CONCENTRATE PRODUCERS : The concentrate producer blended raw material ingredients, packaged the mixture in plastic canisters and shipped those containers to bottler. • BOTTLERS : Bottlers purchased concentrate ,added carbonated water and high- fructose corn syrup, bottled and canned the resulting CSD product to the consumers.
9. • RETAIL CHANNELS :The distribution of CSD'S took place through Super Markets, Fountain Outlets, Vending Machines, Mass merchandizers, Convienience stores and gas stations and other outlets. • SUPPLIERS to concentrate producers and Bottlers :  Concentrate producers required inputs like caramel colouring, phosphoric or citric acid, natural flavours and caffeine.  Bottlers purchased two major inputs : Packaging (including cans, plastic bottles and glass bottles) Sweeteners (including high fructose corn syrup, sugar and artificial sweeteners such as aspartame)
10. • The Franchised bottler owned a manufacturing and sales operation in an exclusive geographical territory, with rights granted in and other terms of sale by the franchiser. • The 1987 Master Bottler contract granted coke the right to determine the concentrate price. • Under this contract coke could assist bottlers with advertising or marketing • In case of Pepsi, the agreement granted the bottler perpetual rights to distribute Pepsis CSD products but required it to purchase raw materials from pepsi at prices determined by Pepsi.
11. SWOT Analysis Weakness Threats Strengths Opportunities Most Valuable Brand for 13 years  Worlds largest in beverages : $15 Billion  Diversification:500+brands;200 countries  Extensive Global Dist. Network  Leader in Fountain Accounts  Strong in emerging markets : China, Brazil, Eastern Europe  Declining market share since 2000  Negative publicity  CSD focus : only32% non-CSD share  Price Pressure from mass retailers(Wal-Mart):40% of US packaged sales  Expand non CSD Products  Expand and Mostly CSD line ;Sprite Green(coke)  Global Expansion in emerging markets: India ,China, Brazil(coke)  Innovative Offerings tailored to local taxes  Growing "health-conscience" society  Changing Consumer tastes and preferences  PepsiCo's Gatorade, Tropicana and Aquafina are stronger brands  Boycott in the Middle East  Protest against Coke in India  Negative publicity in Western Europe
12. SWOT Analysis Weakness Threats Strengths Opportunities  22nd Most Valuable Brand  2nd Largest in F & B in world : $22 Billion  Leader in Non CSD  Diversification : "The power of One"  Extensive Global Dist. Network  Successful marketing Campaigns and celebrity endorsements.  Declining market share in beverages  Negative publicity  Overdependence on US markets ; 50%of total sales  Low market share in fountain accounts: 20% vs Coke's 69%  Price pressure from mass retailers: 12% of revenue(Wal mart)  Expand non CSD juice sport energy bottled water  Gatorade, Naked(Pepsi)  Expand and Mostly CSD line ;Pepsi Next,Trop50(Pepsi)  Global Expansion in emerging markets: India ,China & Russia(Pepsi)  Innovative Offerings tailored to local taxes  Herb drinks (Pepsi)  Growing nutritious snacks product markets  Obesity and Health Concerns  Changing Consumer tastes and preferences  Coca-Cola Increases Marketing and Innovation Spending to $400M Globally  Relying on North America only is Bad  Decline in Demand for Carbonated Drinks.  Negative publicity during 2003 World cup incident of Pepsi Blue.
13. BCG Matrix – Coca Cola Thumbs up Kinley Limca Fanta Coca Cola Diet Coke Gold Spot(India) Root Beer Sprite Maaza Minute maid
14. BCG Matrix - Pepsi Aquafina Miranda Mountain Dew Pepsi Diet Pepsi 7 UP Tropicana Pepsi Max Pepsi Blue, Pepsi Gold Mist Twist
15. Bottler Consolidation and Spin-Off • Coke started refranchise bottling operation by buying up poorly managed bottlers, infusing them with capital and quickly reselling them to better performing bottlers. • Coke created an independent bottling subsidiary called Coca-Cola Enterprises. • Pepsi did the same through Pepsi Bottling Group.
16. The Quest for Alternatives • Pepsi replaced high fructose corn syrup with natural sugar. • Coke and Pepsi both developed their own versions of Stevia (herb with zero calorie sweetener). • Pepsi developed non-CSD products like Gatorade and Tea based drinks (Lipton). • Coke acquired maker of Vitamin water drinks and also entered business of supplying coffee and tea to food service customers.
17. Internationalizing the Beverage Wars • India and China emerged as future battlegrounds. • Coke relied on International market (80% of sales) • Pepsi chose to focus on emerging markets
18. Who has been wining the war? 1950: Coke have 47% and Pepsi have 10% 1970: Coke have 35% and Pepsi have 29% 1990: Coke have 41% and Pepsi have 32% 2000:Coke have 44%Pepsi have31.4% other beverage Cadbury Schweppes 14.7% 2006:Coke have 43.1% Pepsi have 31.7% Cadbury Schweppes 14.5%
Share Clipboard
Public clipboards featuring this slide, select another clipboard.
Looks like you've clipped this slide to already.
You just clipped your first slide!
Create a clipboard
Get slideshare without ads, special offer to slideshare readers, just for you: free 60-day trial to the world's largest digital library..
The SlideShare family just got bigger. Enjoy access to millions of ebooks, audiobooks, magazines, and more from Scribd.
You have now unlocked unlimited access to 20M+ documents!
Unlimited Reading
Learn faster and smarter from top experts
Unlimited Downloading
Download to take your learnings offline and on the go
Instant access to millions of ebooks, audiobooks, magazines, podcasts and more.
Read and listen offline with any device.
Free access to premium services like Tuneln, Mubi and more.
Help us keep SlideShare free
It appears that you have an ad-blocker running. By whitelisting SlideShare on your ad-blocker, you are supporting our community of content creators.
We've updated our privacy policy.
We've updated our privacy policy so that we are compliant with changing global privacy regulations and to provide you with insight into the limited ways in which we use your data.
You can read the details below. By accepting, you agree to the updated privacy policy. Cola Wars: Case Study: Cola Wars
Case analysis: cola wars.
The case explains the economics of the soft drink industry. There activities that add value to consumer at nearly every stage of the value chain of the soft drink industry. The war is primarily fought between Coca-Cola and PepsiCo as market leaders in this industry; who combined have roughly a ninety percent market share in their industry. The impact of globalization on competition has allowed both of these major players to find new markets to tap which has allowed each continued growth potential.
Cola Wars Continue: Coke and Pepsi in 2010
– namely Coke and Pepsi –. Both companies have been competing intensely since the 1970s, yet
Cola Wars Bottling vs Concentrate
The competition between Coke and Pepsi reached its peak to become a real war battle by the year 1980. This war had affected the industry profit for both concentrate producers and bottlers, while the effect of bottlers was much higher. After the successful "Pepsi Challenge" (blind taste tests: sales shot up) in 1974, Coke countered with rebates, retail price cuts and significant concentrate price increases. Pepsi followed of a 15% price increase of its own. During the early 1990's bottlers of Coke and Pepsi employed low price strategies in the supermarket channel in order to compete with store brands. The concentrate producers were always able to increase their profits by increasing the concentrate price, while the bottlers, especially the
Coke And Pepsi 's Effect On The Industry Competition
Carbonated soft drinks have an abundance of substitute products that can be consumed by their customers. These include other drinks such as water, tea, beer, milk, coffee, juice, and sports drinks. With all these substitute drink options, most of which are much cheaper than CSDs, it would be seem as though the soft-drink industry would have a lot of heavy competition. Yet Americans continue to consume "more soda than any other beverage" (Harvard 2). This is due to a couple of reasons, one of which is the very strong brand name loyalty present in the soda industry. Consumers continue to come back to their favorite brands. Another reason is that Coke and Pepsi have both made a strong push into the marketing of their own alternative/substitute beverages which they use to protect themselves from competition. They each own one of the two largest bottled
The Strategy Of Coca Cola Company
Recently, the Coca-Cola Company laid out its growth plan in its 2020 vision, and it plans to double its system revenue, increase its total servings to three billion per day, and raise its operation margins (Banks, 2016). The company has several reasons relating to its economies of scale and cost reductions that would make it realize its strategy. The Coca-Cola Company owns one of the world 's strongest nonalcoholic beverage brands, and its brand qualifies as a billion-dollar brand in nineteen countries across the world (Foster, 2014). Each of the Coca-Cola's brands generated about fivehundred million to one billion dollars annually in revenue (Collier, 2014). Currently, the company holds the leadership position in the world 's soda industry with a market share of 41 percent (Banks, 2016). Besides, Coca-Cola enjoys a stable global distribution system in two-hundred countries and owns more vehicles than both FedEx and UPS combined (Elmore, 2016). The company, therefore, has a huge moat with significant economies of scale that none of its competitors can beat or copy.
Essay on Xacc 280 Week 9 Final
Coca-Cola and PepsiCo have been in competition since day one, each have a very profitable company. When running the number through and
The Cola Wars Experiment
The participants of the Cola Wars experiment were gathered from the PSYC/SOCL/CJUS 351 Research Methods in Social Sciences Section A class at Benedictine University. The total number of students in the class is eighteen, but only sixteen participated. Two students did not participate due to personal reasons. Among the sixteen participants, there were five males and eleven females. The students participated in the experiment because they were a convenient sample to be a part of the class activity.
Cola Wars Memo
Rivalry: The rivalry between Coca-Cola and Pepsi is extremely high; however, both companies continue to remain profitable. Prior to the 1980s, pricing wars negatively affected profitability for Coca-Cola and Pepsi. After Coca-Cola renegotiated its franchise bottling contract and both companies increased concentrate prices, the rivalry began to focus on differentiation and advertising strategies. Through creative advertising campaigns, such as the "Pepsi Challenge" where Pepsi ran blind taste tests to demonstrate that consumers
Xacc280 Financial Analysis
The Coca-Cola company has been in business since its inventor began selling it in drug stores in 1886 (The Coca-Cola Company, 2009). Pepsi-Cola was invented a short time later in 1898, but at the time it was called "Brad's drink." It was later renamed Pepsi-Cola in 1902 (Butler, 2006). Since those early days when the sodas were invented, Coca-Cola and Pepsi have been in competition with each other for the domination of the world's soda market. Over the course of more than a century, sales have continued to rise for both companies, and they both consistently earn a profit. Both companies
SWOT Analysis of the Coca Cola Company Essay
Another important weakness is that the company's products are seen as a major cause of obesity. (Melser, 2013) The beverage sales are affected by various factors including change in trends and preferences. Recently, beverage sales have fallen because of people's increased preference for the health drinks. Around the world, obesity is a major problem and the Coca Cola products are seen as a major cause of obesity. As people are getting health conscious they are moving towards low calorie healthy drinks. This affects coca cola's profitability and popularity. However, the brand can overcome this situation by increasing the number of low calorie products in its brand portfolio. It will need to add more healthy choices for its customers in its product portfolio.
. Soft Drink Industry Five Forces Analysis:
Also soft drink companies diversify business by offering substitutes themselves to shield themselves from competition. Rivalry:
Essay about Cola Wars Continue: Coke and Pepsi in 2006
In an industry dominated by two heavyweight contenders, Coke and Pepsi, in fact, between 1996 and 2004 per capita consumption of carbonated soft drinks (CSD) remained between 52 to 54 gallons per year. Consumption grew by an average of 3% per year over the next three decades. Fueling this growth were the increasing availability of CSD, the introduction of diet and flavored varieties, and brand extensions. There is couple of reasons why the industry is so profitable such as market share, availability and diversity and brand name and world class marketing.
Essay on The Cola Wars: Pepsi vs Coke
     PepsiCo. Incorporated and The Coca-Cola Company are the two largest and oldest archrivals in the carbonated soft drink (CSD) industry. Coca-Cola was invented and first marketed in 1886, followed by Pepsi Cola in 1898. Coca-Cola was named after the coca leaves and kola nuts John Pemberton used to make it, and Pepsi Cola after the beneficial effects its creator, Caleb Bradham, claimed it had on dyspepsia. The rivalry between the soda giants, also known as the "Cola Wars", began in the 1960's when Coca-Cola's dominance was being increasingly challenged by Pepsi Cola. The competitive environment between the rivals was intense and well-publicized, forcing both companies to continuously establish and
Essay on Industry Analysis Csd
Moreover, Pepsi attempted to differentiate its products from Coke's by targeting a different category of consumers, as Pepsi focused on the teen's market segment. The competition goes beyond the domestic market. Coke and Pepsi have fought over international markets in order to increase sales and profitability as the US market becomes more mature, with a slowing growth rate.
Swot Analysis Of Coca Cola And Pepsi Co Essay
"Coca-Cola brands are available to consumers throughout the world. Today they account for 1.7 billion servings of all beverages consumed worldwide daily. Coca-Cola has the edge in the market and because they are first to capitalize on new consumer trends. They continue to focus on continuous operating improvements, and they are ever changing to meet market demands. Pepsi Co satisfies the needs of its customers with the wide variety of products offered. They also have the different type of beverage or snack and its brands can substitute for each other. Coco-Cola and Pepsi Co is known as the top 100 most valuable brands in the world.
Related Topics
The Cola Wars Case: Industry Analysis Essay
Concentrate producers, bargaining power of buyers.
In light of the fact that there are many similar products available for the target market, the bargaining power of consumers is very high. Although there are several distinct characteristics that set Coca-Cola apart from the rest of the brands with similar products, substitutes can be easily found.
We will write a custom Essay on The Cola Wars Case: Industry Analysis specifically for you for only $11.00 $9.35/page
807 certified writers online
Bargaining Power of Suppliers
Since sugar is a commodity, the bargaining power of suppliers can be considered to be at a medium level. Suppliers tend to secure pricing; as a result, the price is affected by a range of factors and, therefore, is prone to frequent changes. Furthermore, since most of the ingredients required for the product are rather basic (e.g., coloring agents, flavor additives, caffeine), the bargaining power of suppliers is also very low.
However, the companies that provide sugar and other ingredients necessary to produce Coca-Cola are not the only suppliers with which the organization has to cooperate. Apart from the active use of food resources, the firm also needs to consider the available packaging services; at this point, the bottlers factor in as the essential suppliers. They provide the packaging services that Coca-Cola requires to be able to represent its product successfully. Seeing that there are a plethora of bottling organizations that are ready to provide their services to world-renowned companies such as Coca-Cola, their bargaining power is comparatively low (Yoffie, 2009).
The threat of New Entries
Although Coca-Cola and PepsiCo remain powerful brands, the possibility of a new entrant taking over the market is moderately high. The rates of competition in the non-alcoholic beverage (NAB) market environment make it quite difficult for new entrants to gain prominence and take over the target market. However, given the opportunities that the identified environment offers—such as unique drink flavors, health benefits, and other characteristics that can be used as selling points—the competitive advantages of SMEs becoming a part of the global market may become very high, and the product may be welcomed warmly by the target audience (Porter, 2008).
The threat of New Substitutes
As stressed above, the product delivered by Coca-Cola is far from being unique. Therefore, despite the dominance of Coca-Cola and PepsiCo in the target environment, there is a moderate threat of new entries offering a similar product that customers will be enthusiastic to try. Therefore, the threat of new entries can be viewed as moderate.
Competition
Moreover, the competition rates are very high in the identified environment. Coca-Cola and PepsiCo remain in the spotlight of the market with brands that have been around for decades (Yoffie, 2009). Therefore, to draw the attention of members of the target population, new entries will have to be very creative in the design of their products, as well as the tools for marketing them (Porter, 2008).
Intensity of Rivalry
With corporate giants such as Coca-Cola and PepsiCo dominating the NAB industry, the rivalry rates are quite high. As a result, there is a constant need for Coca-Cola to improve its competitive advantage.
The franchise agreements that Coca-Cola has made with the bottling companies that provide the necessary materials set boundaries for both parties, therefore restricting the bargaining power of buyers. Because of the specific terms of these contracts, Coca-Cola and similar companies must cooperate with the designated firms unless violations of the agreement occur and are documented. In this way, the bargaining power of buyers is somewhat reduced. It is quite remarkable that the specified feature of the relationships between Coca-Cola and its bottling firms remains intact despite the increasing number of packaging and bottling companies that are ready to offer their services at much lower prices (Euromonitor International, 2013).
The organizations that produce the equipment necessary for the bottling process, as well as the companies delivering either the raw material (i.e., plastic) or the finished bottles, can be viewed as the essential suppliers for a bottling organization. A closer look at the bottling machine manufacturing industry reveals that there are few companies that deliver high-quality products and remain environmentally friendly. Therefore, the bargaining power of suppliers can be considered low, since the firms providing bottling services to organizations such as Coca-Cola have many opportunities to choose from when it comes to sourcing their raw materials (Euromonitor International, 2013).
Similarly, because of the ease of retrieving the necessary components, new entrants are likely to appear on a regular basis. Although the equipment that must be purchased to produce bottles and deliver the corresponding services to beverage-producing companies is rather expensive, a range of bottling organizations exists in the NAB market. Even though most of the companies that produce NABs tend to use their own resources instead of using the services of bottling firms, there are still many firms that are far too small to rely on their own resources for bottling. Therefore, they will need the support of bottling organizations, which makes the threat of new entries rather high.
When considering the threat of new substitutes in the bottling industry, one must admit that the products and services delivered by these firms in the NAB industry are very similar to each other. Therefore, the only threat that bottling companies face is the possibility that NAB organizations will embark on the challenging yet cost-efficient process of producing their own bottles and packages. If such a transition does occur, bottling organizations are likely to sustain severe damage to their profitability.
The competition rates are not very high in the bottling market. Since there are not many ways to improve the bottling services, firms entering the industry have almost equal opportunities.
In the NAB environment, stores, restaurants, cafes, and other companies selling these beverages to their customers have to put up with rather low bargaining power of customers. The small amount of product that the target audience can purchase at once is the primary reason for the phenomenon.
The suppliers, in their turn, also have a rather strong voice in the identified environment. Since the companies that provide retailers with the necessary products are the most well-known brands, they are able to determine the conditions on which their relationships will be based.
The possibility of similar retail organizations entering the environment of the global economy and establishing a strong presence in it is rather low. Although not impossible, the identified objectives are hard to attain because of the significant power that existing retail organizations have gained.
With organizations such as Wal-Mart, the threat of new entries affecting the environment of the global economy is comparatively low (Wahba, 2015).
Since the realm of retail is dominated by a small number of organizations and invites opportunities for impressive profits, the rivalry rates are very high.
Euromonitor International. (2013). The Coca-Cola, swat analysis, in soft drinks (world) . Web.
Porter, M. (2008). The five competitive forces that shape strategy . Web.
Wahba, P. (2015). Who's eating Walmart's lunch? Lots of companies . Web.
Yoffie, D. (2009). Cola wars continue: Coke and Pepsi in 2006 . Web.
Need a custom Essay sample written from scratch by professional specifically for you?
Chicago (N-B)
Chicago (A-D)
IvyPanda. (2020, October 13). The Cola Wars Case: Industry Analysis. https://ivypanda.com/essays/the-cola-wars-case-industry-analysis/
IvyPanda. (2020, October 13). The Cola Wars Case: Industry Analysis. Retrieved from https://ivypanda.com/essays/the-cola-wars-case-industry-analysis/
"The Cola Wars Case: Industry Analysis." IvyPanda , 13 Oct. 2020, ivypanda.com/essays/the-cola-wars-case-industry-analysis/.
1. IvyPanda . "The Cola Wars Case: Industry Analysis." October 13, 2020. https://ivypanda.com/essays/the-cola-wars-case-industry-analysis/.
Bibliography
IvyPanda . "The Cola Wars Case: Industry Analysis." October 13, 2020. https://ivypanda.com/essays/the-cola-wars-case-industry-analysis/.
IvyPanda . 2020. "The Cola Wars Case: Industry Analysis." October 13, 2020. https://ivypanda.com/essays/the-cola-wars-case-industry-analysis/.
IvyPanda . (2020) 'The Cola Wars Case: Industry Analysis'. 13 October.
National Australia Bank's Sustainability Challenges
Pepsi Cola International
Coca-Cola and PepsiCo: A Comparative Study of Various Strategies
Comparative Analysis of Coca-Cola Company and PepsiCo
Managerial Economics: Pepsi Cola Company
PepsiCo Inc.'s Global Expansion Strategy
Concentrate and Bottling Business: The Difference in Profitability
Cola Wars Continue: Coke and Pepsi in 2010
Pepsi and Coke Competition
Coca Cola Bottling Co: Project Management
Nestlé Company and Child Labour Exploitation
Green Acres Company and GMO Products
Jet Blue Airlines: Company's Challenges
Microsoft's Challenges in Office Product Development
Groupon Company's Information Technology and Competition
24/7 writing help on your phone
To install StudyMoose App tap and then "Add to Home Screen"
Case Analysis: Cola Wars Continue
Save to my list
Remove from my list
Definitely, Coke and Pepsi are the best rivals for each other, making each more developed than before. Until 1990s, because the market size for CSD had been growing, there was no severe conflict between two. However, as consumption of U.S declined, and both two brands experienced their own challenges in the market, their agony continues till now. They are trying diverse ways to their sales back and below are how they diversify or enforcing their strategy in the market or outside the conventional market.
Economics of U.S CSD Industry
For the increasing variety of CSD products and declining prices considering inflation, consumption of CSD had increased for three decades after 1970. There are lots of alternatives, but CSD was the most favored beverage for the Americans. CSD consists of concentrate, sweetener, and carbonated water and its market players are concentrate producers, bottlers, retail channels, and suppliers.
Concentrate Producers
Concentrate producers produce raw, concentrated liquid and they sell to bottlers, fountain stores, and so on.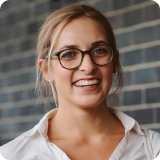 Proficient in: Business
" Very organized ,I enjoyed and Loved every bit of our professional interaction "
However, their main costs are advertising, promotion, market research to support bottlers to keep up their sales. They helped bottlers to setting standards, increasing operational efficiency, and even negotiating with suppliers of bottlers. Dominant players are Coke and Pepsi, followed by DPS and Cott corporation and private-label manufacturers.
Bottlers usually provide direct store door delivery and they managed store display, brand managing, all things about the product for the retailer to promote sales. Bottler industry was capital-intense relative to concentrate industry and their net profit was far below that of concentrate.
By clicking "Check Writers' Offers", you agree to our terms of service and privacy policy . We'll occasionally send you promo and account related email
You won't be charged yet!
The conventional contract between concentrate producers and bottlers were changed to adjust concentrate price based on inflation benefiting concentrate company while giving permanent territory sales right to bottlers, benefiting bottlers.
Retail Channels
The biggest retail channel was supermarket but what Coke and Pepsi focused on was more about fountain sales and their promotions. At the same time, two big players also diversified their channels through fast-food restaurant business either direct way or indirect supply chain.
Suppliers To Concentrate Producers And Bottlers
Concentrate producers need caramel coloring, flavors and bottlers need packaging and sweetener. The major packaging sold were metal cans and plastic bottles consisting of 98% of all. Here, concentrate producers intervened again between package suppliers and bottlers.
The Evolution Of U.S Soft Drink Industry
Both Coke and Pepsi started by a pharmacist in 19C but as second-runner, Pepsi had to lower their price and possessed small bottlers relative to big franchised bottlers of Coke. In the 50s, both brands started to look at the family market with the supermarket channel. In the 60s, while expanding the bottler network. Pepsi also tried to raise concentrate price to the bottler to the same level of Coke, compensating with advertising and promotion promise to the bottlers. In this period, they also expanded non-cola drinks and merging with them to get synergy based on similar target, delivery and marketing. Their consumption became saturated and looked for a wider market, global. In the 70s, Pepsi overran Coke for the first time with their "Pepsi challenge". Get anxious, Coke renegotiated bottlers with their flexibility of price and types of concentrate(unsweetened one). In the 80s, they tried to lower cost, increase marketing, and make innovation for a new tastes. For Coke, the new formula only damaged the loyalty of the customer, and over-diversification of drink made the competition to destructive cost strategy for both Coke and Pepsi. After then, Coke consolidated small bottlers to make its own exclusive bottlers and Pepsi followed that. In the 90s, concerns for health and nature decreased consumption of CSDs, thus they were finding new ways to survive: new marketing and inventing alternative drinks.
This war is becoming internationalized, with localization of product and changing the traditional role of the main player above, bottlers, with consolidation
Case Discussion Questions
Use the 5-forces framework to explain why the soft drink concentrate industry has been so profitable.
First, for the rivalry force, there were two dominant players in the concentrate industry; Coke and Pepsi. Seeing the exhibit 2, they account more than 80% of total soft drink market from 1970s to now. Another player, DPS, cannot take more than 20% of the total market for the entire period. Also, the growth rate of the industry made the industry more profitable, which can be explained with exhibit 1 showing the gallons per capita for historical carbonated soft drink consumption increased from 22.7 of 1970 to 53.0 of 2000.
Second, weak potential entrants force makes industry profitable. As mentioned above, Coke and Pepsi have been achieving economies of scale by holding 80% of the supply of concentrate of the U.S and expanding with pouring rights of international franchises, such as Mc Donalds(Coke) and KFC(Pepsi). Product differentiation also worked for Coke because customers showed loyalty for the "original coke" with their boycott of new formula coke. This loyalty worked to prevent entrants to get in the industry. What most important for the entrance barrier, is access to the distribution channels. The distribution channel was managed by bottlers, and concentrate company has been overtaken this ability to access. Also, organizing network by negotiating on behalf of bottlers with retailor and forward integration makes the control of the distribution channel for the concentrate company stronger, making potential entrants force weaker.
Third, buyer power was also weak. In here, buyer means bottlers. Bottlers were on small scale compared to the concentrate market and they have been consolidated by concentrate company, damaged by forwarding integration of concentrate company. The number of bottlers decreased from 2000 in 1970 to 300 in 2009. Coke's CCE covers 90% of North America supply while Pepsi's bottling franchise covers more than 80% of North America's supply. Also, they are very price-sensitive because they cannot differentiate their bottling service. Seeing the exhibit 4, bottlers are showing much less gross profit of 4%, compared to that of concentrate producer, 78%.
Fourth, supplier power was not that big because concentrate producers easily found cost-effective substitutes. In the 80s, Coke switched from sugar to corn syrup to lower the cost. And to meet the trend of health issues, they found alternative sweeteners such as Throwback or Stevia. There was no possibility of forwarding integration of the sweetener industry because concentrate producers took many roles to be integrated: from production to marketing.
Lastly, threat of substitutes can make the soft drink concentrate weaker, where actual situation differs. The need for the non-CSD has been increasing seeing exhibit 9. Packaged water consumption soared from 3221.6 to 4588.9 million within 7 years and soft drinks, energy drink consumption also soared. However, this would not harm soft drink concentrate in this case because concentrate producers are consolidating non-CSD beverages in them.
Why is the soft drink concentrate industry dominated by two firms?
Accumulated brand reputation and customer loyalty work. Began in late 19C, both Coke and Pepsi maintained their brand as the sole, not interrupted, or merged by any other company. With time, U.S customers get accustomed to these brands as they were born. This makes customer loyalty for two firms stronger.
Integration with consolidation in the field of bottling is another important factor. Coke found CCE and Pepsi found PBG to forward integration and control the SCM overall process more effectively. As integration progressed, Coke's CCE covers 90% of North America supply while Pepsi's bottling franchise covers more than 80% of North America's supply. The number of bottlers decreased from 2000 in 1970 to 300 in 2009.
Two firms also maintain their sales by merging with non-CSD beverage firms and retain a contract with a restaurant or retain them. There is declining consumption for CSD, they actively create the demand. Coke purchased Minute Maid, Duncan Foods and diversify their product line. Pepsi acquires Pizza Hut, Taco Bell and KFC to get profit from restaurants.
The economy of scale is their main source of competitive advantage, considering they are manufacturers. Manufacturing product industry mostly gets the most out of the economy of scale, and in 2009, Coke accounts for 41% and Pepsi accounts for 29% of the total soft drink market share of the U.S. this brings economies of scale.
Fierce competition between two also raises their competency by ceaselessly enforcing then to innovate, reconfigure and optimize their business model. They never stop developing new product and diversify business, find ways to maximize their market share in the market. Through this fierce rivalry, as Roger Enrico mentioned, "If the Coca-Cola company didn't exist, we'd pray for someone to invent them. And on the other side of the fence, I'm sure the folks at Coke would say that nothing contributes as much to the present-day success of the Coca-Cola company than Pepsi." There we can refer competition to each other brings those two companies to the status of now.
All these combined to bring Reputation brand value with time, making both companies invincible to other firms.
How has the competition between Coke and Pepsi affected the industry's profits?
Based on porter's five forces model we analyzed on the question a, five powers affect to the price and cost in each way. First, price is negatively affected by substitutes, a new entry, buyer power, and intensity of rivalry. Second, the cost is increased when the intensity of rivalry is fierce supplier power is strong.
Combine all, they affected the industry's profit in a positive way. Exhibit 3a shows financial data for Caca-Cola and PepsiCo and net profit/sales for both companies is steadily increasing from 1975 to 2009. Coke, starting from 9.0% to 22% and for Pepsi, 4.6% to 13.8%. Also, as beverage consumption in the U.S has been soared from 3090 in 1970 to 9420 in 2009, the number of beverage sold is increasing, leaving higher benefits in the industry.
Coke and Pepsi have created a very profitable industry that has lasted more than a century.
Coke and Pepsi would major challenges due to external factor changes. First, macro-environment factors changes. Socially, concern among health and environment arises, which results in a negative effect on traditional sugar CSD with the disposable packages. Economic growth is slowing down, with "New normal" settle, resulting in slow growth on population and disposable expenditure. As the beverage industry is the manufacturing industry, advent of AI, machine learning, 3D printing would not challenge the stability of the industry structure. There would be positive change to the production process due to technology such as cost-efficient packages, machines, or eco-friendly packages. Micro changes would also matter due to the globalization of both firms. As they started to play in global market without their original competency, 5 forces around them changes for sure. For example, buyer power changes because people in Asia consume less fast-food or Cola than westerns, and the supply chain they've made in the U.S doesn't work in other countries. There are lots of substitutes they've never thought of, and customer loyalty they've taken it for granted is no more granted.
However, we can conclude that they can repeat their success with both CSD in non-CSD market. U.S non-CSDs unit case volume for packaged water rises from 3221.6 to 4588.9 and energy drinks from 28.9 to 218 based on exhibit 9. On exhibit 1, gallons/ capita for CDS is decreasing after the 2000s and other alternative beverages, such as bottled water, soared. When seeing exhibit 7, most of CSD dropped on their share while non-CSDs rose. Also. Energy drinks can be priced about 3 times more than the same amount of CSDs.
Thus, for two firms to survive with sustainability, they have to develop the non-CSD line with more priority. As the text mentioned, "supply chain and bottling requirements add complexity to the value chain, compared with the relatively simple CSD model." If they are to survive within the industry of beverage, they have to localize their product, while penetrate and consolidate the supply and manufacturing chain as they did in the U.S before.
Case Analysis: Cola Wars Continue. (2019, Nov 27). Retrieved from http://studymoose.com/case-analysis-cola-wars-continue-essay
"Case Analysis: Cola Wars Continue." StudyMoose , 27 Nov 2019, http://studymoose.com/case-analysis-cola-wars-continue-essay
StudyMoose. (2019). Case Analysis: Cola Wars Continue . [Online]. Available at: http://studymoose.com/case-analysis-cola-wars-continue-essay [Accessed: 15 Mar. 2023]
"Case Analysis: Cola Wars Continue." StudyMoose, Nov 27, 2019. Accessed March 15, 2023. http://studymoose.com/case-analysis-cola-wars-continue-essay
"Case Analysis: Cola Wars Continue," StudyMoose , 27-Nov-2019. [Online]. Available: http://studymoose.com/case-analysis-cola-wars-continue-essay. [Accessed: 15-Mar-2023]
StudyMoose. (2019). Case Analysis: Cola Wars Continue . [Online]. Available at: http://studymoose.com/case-analysis-cola-wars-continue-essay [Accessed: 15-Mar-2023]
Cola Wars Continue: Coke and Pepsi in 2010 Pages: 8 (2359 words)
Cola Wars Continue: Coke and Pepsi in 2006 Pages: 4 (930 words)
Cola Wars Group Case Analysis Pages: 6 (1513 words)
Cola Wars - the Carbonated Soft Drink Industry Porter Five Analysis Pages: 3 (701 words)
Cola Wars Bottling vs Concentrate Pages: 4 (942 words)
Cola Wars: Profitability of the soft-drink industry Pages: 3 (822 words)
The Cola Wars Continues: Coke and Pepsi in the 21st Century Pages: 16 (4631 words)
Wars Pepsi VS Coca Cola Pages: 12 (3562 words)
Coca-Cola versus Pepsi-Cola: Competitive Strategies Pages: 4 (1153 words)
Cheap Labor & Violation of Workers Rights Continue to Exist Pages: 9 (2642 words)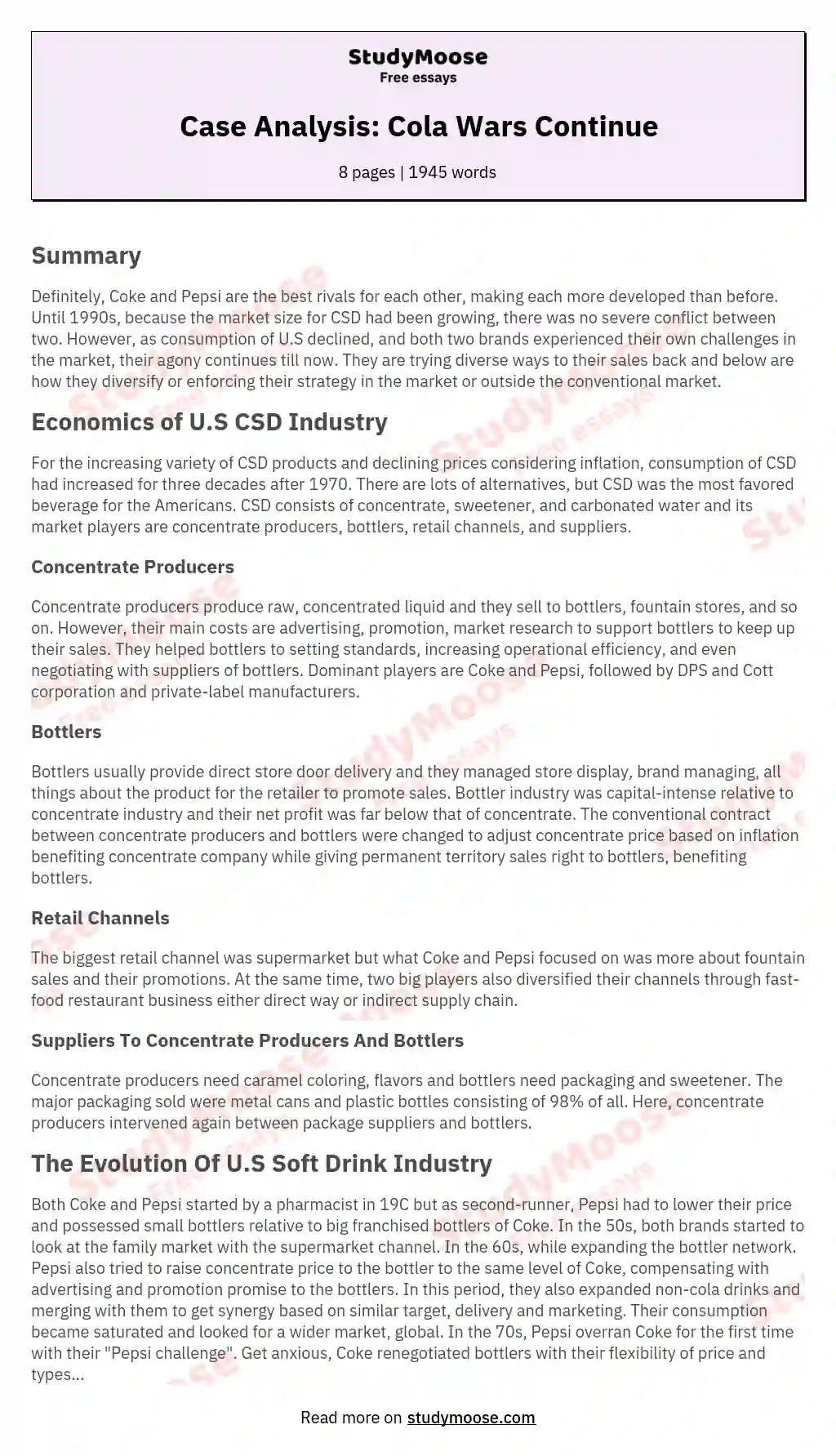 👋 Hi! I'm your smart assistant Amy!
Don't know where to start? Type your requirements and I'll connect you to an academic expert within 3 minutes.