Artificial Intelligence
Business Operations
Cloud Computing
Data Center
Data Management
Emerging Technology
Enterprise Applications
IT Leadership
Digital Transformation
IT Strategy
IT Management
Diversity and Inclusion
IT Operations
Project Management
Software Development
Vendors and Providers
United States
Middle East
Netherlands
United Kingdom
New Zealand
Data Analytics & AI
Foundry Careers
Newsletters
Privacy Policy
Cookie Policy
Member Preferences
About AdChoices
Your California Privacy Rights
Our Network
Computerworld
Network World
How the needs of mid-sized organizations help drive analytics accessibility
Much of my focus within the business intelligence market has been covering the technologies, offerings and analytics adoption of small and mid-sized organizations.* During the past several years, I have noticed a large market shift benefiting mid-sized companies and opening up business intelligence in a way that was previously not available.
Several years ago, talking to small and mid-sized organizations* was met with a lot of frustration on the side of organizations looking for solutions. With many solutions out of reach due to cost and infrastructure requirements, successful adoption was prohibitive.
As time went on, cloud, open source, database flexibility, self-service, diverse licensing options and mobile flexibility supported a natural shift in the business intelligence landscape, making it easier for small and mid-market businesses to adopt a broader range of BI offerings.
Within the past few years, many solution providers have developed both mid-market strategies and software offerings. The benefits of which provide the mid-market with quick deployment times and flexible pricing. Others offer analytics access without the need of much technical expertise, while some enable self-service interactivity. Overall, the solutions that now exist within the marketplace for all organizations offers a breadth and depth the likes of which have never been seen before. In essence, it can be said that technology has finally caught up with the demands of businesses.
With all of these changes, one of the things that I continuously encounter, are organizations ignorant of the solutions available and which options will best meet the business and technical requirements of the organization. In many cases, businesses focus on vendor marketing hype and overlook the need to conduct an in-depth evaluation of which technologies and product offerings provide the best fit for both current and future business intelligence needs. Here are some of the takeaways I've gathered over the years of research and consulting that can support BI project success.
Do not overlook the value of due diligence
Many organizations want the quick fix. A product that is downloadable and provides out of the box general dashboards can have a team up and running quite quickly, but might not provide the ability to meet broader needs or scale. Although great in theory, the reality remains that front end analytics still need to pull data and require extensibility over time. Selecting the right offering requires these insights.
Understand corporate culture, business needs, and technical environment
A combination of people, processes, and technology are what make business intelligence truly successful. Getting there requires insight to these three areas to ensure that all three are taken into account. For instance, a data-driven organization will value their data assets and want to create an environment that supports their strategic goals. However, an organization with data silos will look at what works for individual teams and may create an environment that doesn't provide insight into the data complexities or broader business challenges.
Look at the broader BI market
Understanding technology and vendor offerings requires a mix of business and technology savvy stakeholders. Some organizations prefer a cloud-based or Software as a Service solution, while others need to deliver analytical insights to their mobile workforce. The types of data required and how it is delivered might mean wildly different solutions for different organizations.
Consider mid-market strategy and industry expertise
Organizations need to weigh the value of customizable horizontal solutions versus ones that target their specific industry requirements. Generally, the key differences involve native connectivity and time to implementation. At the same time, mid-sized organizations face an added challenge. This is due to the fact that several organizations offer mid-market offerings in addition to their enterprise offerings. In some cases, these offerings are based on need and in others they are a subset of the broader solution set. Knowing the difference gives organizations the upper hand by giving them the knowledge they require to make the best software selection.
The mid-market has benefited from technology advancements and self-service BI access. The challenge is that many, if not most, vendors will say they offer it all. And although many offer what they say they do, the reality is that self-service can mean different things to different user groups, and not all data processing or analytics access are the same. Arming your organization with knowledge and an understanding of the market place, including what is specifically marketed to small and mid-sized businesses, can give you the upper hand in negotiations and selecting the right solutions for your organization.
*At EMA, the mid-market is defined as organizations those with 500 employees or less.
Related content
Understanding data governance, aligning strategy with data management, evaluating business intelligence in the cloud, from our editors straight to your inbox, show me more, the 10 most in-demand tech jobs for 2023 — and how to hire for them.
The RACI matrix: Your blueprint for project success
What is an SLA? Best practices for service-level agreements
CIO Leadership Live with George Eapen, Group Chief Information Officer at Petrofac
CIO Leadership Live with Marc Hale, Chief Technology Officer, AIA NZ
CIO Leadership Live with Veneeth Purushotaman, Group Chief Information Officer, Aster DM Healthcare
Sponsored Links
The world's largest enterprises use NETSCOUT to manage and protect their digital ecosystems. Learn how—and get unstoppable.
dtSearch® - INSTANTLY SEARCH TERABYTES of files, emails, databases, web data. 25+ search types; Win/Lin/Mac SDK; hundreds of reviews; full evaluations
Lenovo Late Night I.T. - Emmy-nominated host Baratunde Thurston is back at it for Season 2, hanging out after hours with tech titans for an unfiltered, no-BS chat.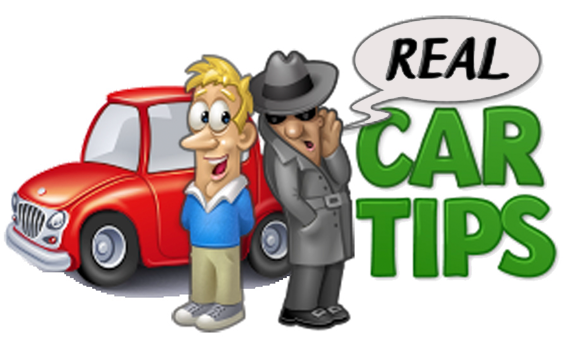 The Best Incentives Among Mid-size Cars
Incentives on 2012 models, incentives on 2013 models, 3 steps every car buyer needs to take to save maximum money, step 1 get prices from my trusted network, step 2 get prices from truecar / carsdirect, step 3 complete my checklist.

Each week, I'll keep you up-to-date on the latest car deals and news that might affect your purchase. This includes...
Best Rebates, Incentives, and Lease Deals
Latest Car Buying Scams and Tricks
The Best & Worst Time to Buy a Car
Which Cars You Should Avoid
About The Author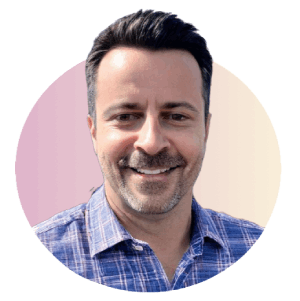 Latest Weekly Car Buying Tips
Top 100 Cheapest New Cars Mar 02, 2023
Best Car Deals Around the Country Mar 02, 2023
Real Prices of New Compact SUVs Mar 02, 2023
New Cars You Should Wait to Buy Mar 02, 2023
February 2023
Best Car Deals by Category Feb 23, 2023
Cars With the Largest Rebates Feb 23, 2023
Real Prices of Midsize SUVs Feb 23, 2023
Lease Deals with Loyalty & Conquest Rebates Feb 23, 2023
Top 100 Cheapest Lease Deals Feb 16, 2023
New Cars with the Most Available Inventory Feb 16, 2023
Biggest Discounts on New Cars Feb 16, 2023
Real Prices of Midsize Cars Feb 16, 2023
Best Bang for Your Buck Lease Deals Feb 09, 2023
Best Electric, Hybrid Lease Deals Feb 09, 2023
Best 0% Finance Deals January 2023 Feb 09, 2023
Real Prices of Pickup Trucks Feb 09, 2023
Worst Cars to Lease Right Now Feb 02, 2023
Real Prices of Compact Cars Feb 02, 2023
Cheapest Luxury Lease Deals Feb 02, 2023
Terms in this set (5)
Students also viewed, mob chapter 10, management ch 11, mgmt: exam 3.
Recent flashcard sets
Special Purpose Op-amps
Fr. Louis Querbes
Topic 12 Family Life
Sets found in the same folder
Tw mgmt 371 ch. 11, management 10, other sets by this creator, chapter 15-20 (multiple choice), chapter 15-20 (t/f), chapter 18 - remedies for breach of contract…, verified questions.
Which of the following industries would typically use job order costing, and which would typically use process costing?
Shipbuilding Gasoline refining Flour mill Movie studio Plastic manufacturing Home construction
What are three levels of management?
Many service businesses have relatively low fixed costs and high variable costs, while manufacturers have relatively high fixed costs and low variable costs. Explain.
Of the preconditions for economic growth and the policies that might achieve faster growth, which are already present in Silicon Valley (and the rest of the U.S. economy), and which, if any, might need to be strengthened?
Recommended textbook solutions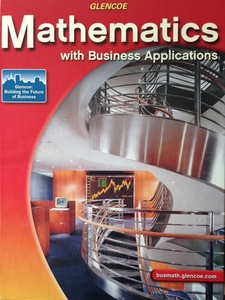 Mathematics with Business Applications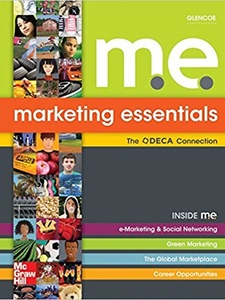 Marketing Essentials: The Deca Connection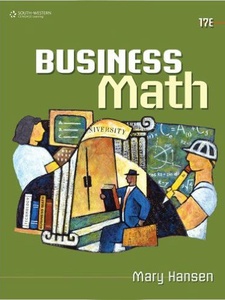 Business Math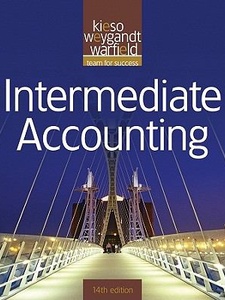 Intermediate Accounting
Other quizlet sets, chapter 15: exchange rate ii - asset approach…, mosby's chapter 4.
HiBob Introduces Workforce Planning to its HR Platform 'Bob'
Keep up to date with the latest tips and insights.
The only HRIS with native workforce planning capability for mid-sized and growing companies
London, UK & Tel Aviv, Israel – 11th October, 2022: HiBob , the company behind Bob, the HR platform transforming how organizations operate in the modern world of work, today launches its native Workforce Planning module, designed to help companies optimize for efficiency by enabling them to easily plan, track, and analyze their positions and people data.
Workforce planning is the process of building a robust organization through attracting, hiring, and training suitable candidates within each department. Businesses use workforce planning to avoid under or overstaffing and to support hiring employees with appropriate levels of knowledge, skills, and experience. Ultimately it allows businesses to reimagine their teams' structures, support their people's growth and by extension the company's overall success.
Incorporating a workforce planning strategy enables companies to carefully respond to emerging economic or technological trends disrupting the workplace to build realistic business plans. It also ensures HR brings visibility and data to the finance team, and other executive stakeholders when deciding, executing, and tracking headcount planning. Companies that "workforce plan" are more likely to experience overall success through strategic control and care of staffing needs balanced with business requirements.
HiBob used customer feedback to develop this highly valued use case, collaborating with a select group of over 25 early adopters. These included Eurowag, Parimatch, LHV, Danish Industry, Fiverr and Landa who all acted as design partners helping to define an MVP, and build the prototype that culminated in the final module.
Ronni Zehavi, CEO and co-Founder of HiBob said: "Changes to the modern world of work caused by flexible, remote, hybrid models and dispersed teams have made HR technology imperative for business success. By the same token your workforce planning strategy needs to be equally as dynamic and agile. It impacts every department within an organization because it's more than just headcount planning, requiring cross-functional input.
It's the foundation of effective recruiting and hiring, it reduces spending, eliminates inefficient hiring practices, and enables accurate predictions of future job developments. Importantly it increases employee retention through higher levels of satisfaction. When all of these facets align with the company's long- term objectives and goals, workforce planning should ultimately help drive the business forward."
HiBob's Workforce Planning module includes the ability to plan for cycles including the creation and evaluation of different scenarios such as re-organizations, acquisitions or other large-scale disruptive changes. It streamlines position planning, turning spreadsheets into living, running processes with full visibility, analytics, and accuracy for HR and finance teams. It also pulls analytics to identify any problems with the execution process, identifies skills gaps – and in this way helps with succession planning – as well as tracking internal mobility when filling planned positions.
About HiBob
HiBob is on a mission to transform how organizations operate in the modern world of work with its HR platform 'Bob'. Leading the way for the future workplace, Bob offers resilient, agile technology that wraps all the complexities of HR processes into a game changing, user-friendly tool that touches every employee across the business.
Since 2015, trusted and empowered 'Bobbers' from around the world have brought their authentic selves to work, inspired to build the exceptional HR systems that will revolutionize the work experience for HR professionals, managers, and employees. Agile and adaptable, HiBob innovates through continuous learning loops to produce seismic cultural shifts for companies with dynamic, distributed workforces.
HiBob is used by more than 2,500 multinational companies – including Cazoo, Gong, Hopin, Monzo, Happy Socks, Fiverr, and VaynerMedia. Organizations using Bob are able to accelerate hiring, retain the best talent, upskill and elevate employee engagement.For more information about HiBob, visit www.hibob.com .
Terms of Use
Privacy Policy
Cookie Settings
Español (España)
Request a demo
Take an expert tour of Bob's modern features
See how Bob supports HR, employees, and managers
Get answers to the 5 W's - who, what, where, when, and wow!
for subscribing to our Newsletter. Check your email for the confirmation message.
College Majors
Job Search Advice
SUGGESTED TOPICS
The Magazine
Most Popular
Newsletters
Managing Yourself
Managing Teams
Work-life Balance
The Big Idea
Data & Visuals
Reading Lists
Case Selections
HBR Learning
Topic Feeds
Account Settings
Email Preferences
Leadership Summits That Work
When executed well, annual gatherings of an organization's high-level leaders are worth the effort and expense. But for many companies, the leadership summit is a numbing series of presentations in which information flows only from the top—and not that coherently. By applying the appropriate techniques before, during, and after the summit, C-level leaders can seize this rare opportunity to harness the collective knowledge of frontline executives.
Before the summit, it's crucial to clarify roles and responsibilities (a director, who oversees planning and owns the agenda; a design team; a content editor; and so on), define a clear set of objectives for the summit, design the event around those objectives, and prepare attendees for productive conversations through reading material and brief webcasts.
During the event, a variety of low- and high-tech approaches, from color-coded 3 x 5 index cards to online polls, can capture the thinking of attendees and communicate it upward. And various exercises can help attendees connect in ways that lay a foundation for sustained collaboration.
After the summit, organizers should track commitments made during the event and equip attendees with talking points and presentations that help them discuss with their employees what happened at the summit and how to turn the results into action.
HBR Reprint R1503F
How to stop putting your top people to sleep
Idea in Brief
The situation.
Most large and midsize companies bring together their 50 to 500 top executives every year for a leadership summit. When done well, these events are worth the considerable effort and expense.
The Problem
At most such conferences, information flows from the top down in a numbing series of discursive, disconnected PowerPoints, and sessions address topics relevant to only some people in the room. Participants leave slightly better informed than when they arrived.
The Solution
It is possible to have a productive conversation with hundreds of people at once. By carefully coordinating the event planning and applying some high- and low-tech practices during the summit, leaders can direct the conversation without inhibiting creative responses.
Every year, in virtually all large and midsize companies, high-level leaders come together for a leadership summit.
These events usually last two to four days and can rack up millions of dollars in costs: airfare and accommodations for the 50 to 500 or so attendees, fees for outside speakers, production expenses, the many person-days that go into planning, and the enormous opportunity cost incurred by taking so many top managers away from their normal duties for several days.
When executed well, these meetings are certainly worth the time and expense. They can serve as a powerful catalyst to align leaders, develop solutions to problems, introduce new strategies, and fuel collaboration across the organization. But many companies squander this rare opportunity to harness the collective knowledge of their frontline leaders.
The typical summit begins with a numbing sequence of platform presentations from a parade of C-level executives. Later sessions address topics, such as a new ad campaign or a product rollout schedule, that concern only a portion of the people in the room. A motivational speaker adds a dollop of entertainment. Some breakout sessions and an open-mic Q&A with the top team, emceed by the CEO, pass for an exchange of ideas.
Information, proposals, and solutions flow in only one direction—from the top down—and not all that coherently. Attendees leave only slightly better informed and better networked than when they arrived. It's usually not clear whether they've understood the messages they're supposed to take back to their people, much less what anyone would be expected to do as a result. A huge opportunity has been missed.
Most leaders assume that summits won't allow for much more than an update and marching orders.
Contrary to what leaders and planners assume, you can have genuine and productive conversations with hundreds of people at once. Over the past decade we have designed and conducted leadership summits for thousands of executives in scores of companies, ranging from Fortune 50 multinationals to German Mittelstand family businesses, and we've seen such conversations take place. Remarkably straightforward strategies and practices can ensure that information flows not only down from the top but also up from the group, and across it, in a way that allows leaders to direct the conversation without inhibiting creative responses. By applying the appropriate techniques before, during, and after the meeting, C-level leaders can get the full value of the knowledge of their frontline executives; see to it that participants leave with unambiguous messages that their employees can turn into action; and transform a meeting that often lulls people to sleep into an event that gets the organization's synapses firing.
Before the Summit
Why do CEOs and their top teams settle for less-than-optimal leadership conferences? A few executives may shy away from a real exchange of ideas for fear of losing control of the meeting. But most leaders and meeting planners simply assume that the events are too unwieldy to allow for much more than an annual update and marching orders from the top.
Here's how the planning process generally unfolds: Some six to 12 months in advance, a midlevel executive from HR, finance, strategy, marketing, or corporate communications is charged by the CEO or another top executive with planning the summit. He struggles to get on the executive team's calendar to discuss it. When he does, he uses his allotted 15 minutes to offer up some possible locations, three to five potential guest speakers, and a preliminary agenda seemingly related to a theme. Such themes are often so laughably vacuous—"One company, one vision," "Forward together," "Creating a common future"—that virtually any presentation or activity could be made to fit them. Executive team members spend a few minutes reacting to the locations. They may suggest a few more speakers. And then they promptly forget about the summit until a few weeks before the event, when the planner starts reminding them that they need to pull their presentations together.
That's when people start paying attention. C-level executives, division presidents, and function heads begin lobbying to add speaking slots or favored subjects to the agenda. The planner, lacking any real authority, attempts to allot them all time. Sometimes the CEO suddenly remakes the entire agenda. The result is a highly fragmented or superficial meeting conceived entirely from the perspective of top executives, with hardly a thought given to what the attendees are likely to take away from it, much less what they might contribute.
It doesn't have to be like this. Because these complicated conferences are scheduled so far in advance, there's plenty of time to take the steps needed to create a coherent, focused event.
Assign clear roles that have real authority.
Because the lines between directing, designing, planning, and coordinating a summit can blur, it often turns out that no one is clearly in charge of shaping the event. Roles and responsibilities should be clarified at the outset. Rather than viewing meeting planning as a lower-level administrative function, the top executive convening the summit (the "meeting owner") should designate a summit director and grant that person the authority to control the agenda and to say no to people asking to add things that don't fit its focus. Working with a design team, the director should oversee the creation of all pre-meeting, in-meeting, and post-meeting materials and activities. A coordinator, reporting to the director, should be appointed to handle scheduling, travel, production, and logistics with the venue. An emcee should be selected to introduce the sessions and speakers, smooth transitions, clarify questions from the audience to the speakers, and present instant polls and other social media input during the event. Facilitators are also needed to help guide small-group discussions.
Define a clear set of objectives for the conference by starting with the right questions.
The summit director's first contact with the CEO and the executive team may need to include a discussion of locations—an issue that requires a long lead time. But that's not the most important topic. The director should begin by asking two questions: "What do you want the outcome of the meeting to be from the perspective of the attendees?" and "What do you want them to say when their teams ask, 'What happened at the big meeting?'"
The answers aren't always readily apparent. But after some discussion, most executive teams develop a few concrete objectives. Depending on a company's circumstances, objectives might include aligning everyone around a common set of priorities, solving problems impeding company progress, driving a cultural transformation, or accelerating the integration of a major acquisition. Typically, executives will want to specify several outcomes, but the important point is to formulate them as outcomes, not as a grab bag of agenda items loosely connected by a vague theme.
Take, for example, a consumer products company we'll call Kallos, which has more than 35,000 employees and hundreds of thousands of sales reps. A new leader had succeeded a celebrity CEO, who in his wake left financial problems, low morale, and a culture that tolerated broken promises on the part of managers. The new CEO and his team, wishing to shake things up, developed five objectives for their summit of 200 executives: reach a realistic understanding of the current state of the company, including the need to drive growth; restore employees' faith in the brand; prepare to embark on a cost-reduction program in a way that would not adversely affect consumers; ensure that everyone understood what they needed to do in the near and long term to fulfill those goals; and lay the groundwork to make sure everyone followed through on his or her promises.
Start the conversation before anyone leaves home.
Eight to 10 weeks before the meeting, attendees should be surveyed so that the summit director can determine how much time to spend on each objective and identify related issues that should be addressed. To gauge people's current view of the five objectives, Kallos administered an anonymous survey that asked respondents, among other things, how proud they were of the quality and performance of the company's products, how comfortable they would be describing the financial situation of the company to a newly hired employee, and to what extent they believed that managers they dealt with on a day-to-day basis behaved as if they were accountable for their actions. When 90% of the 200 respondents indicated that they were proud of the brand, the focus of the objective "restore faith in the brand" was shifted to "determine how to communicate our pride in the brand to sales reps." Open-ended survey questions included the standard "What's the one question you or your team would like addressed at the upcoming conference?" and "If you were riding in the elevator with the CEO and could tell him the one thing that would most improve the company's prospects, what would it be?"
Design the summit around the objectives and coordinate the content.
Podium presentations, breakouts, and interactive sessions should be not only relevant to the meeting objectives but also coordinated so that together they form a coherent whole. This is commonsensical, but rare. That's because the first time anyone other than a speaker or a few of his reports hears any of the podium presentations is often at the meeting itself.
Further Reading
Off-sites that work.
Bob Frisch and Logan Chandler
Focusing C-level and other stage presentations on the objectives and making sure the presentations tie together requires appointing an individual as a single point of editorial contact. This role may be filled by someone from HR or corporate communications, or by a third-party speechwriter, but whoever it is should enjoy the protection of the meeting owner, who must deflect attempts to interfere. Four to six weeks before the meeting, the content editor should begin to assist all presenters, including outside speakers, in using one or more of the meeting's objectives as the starting point and backbone of their presentations and to coordinate the presentations with one another. The editor should attend rehearsals and provide feedback. He must hold the line against presenters who say they have a few extra slides but promise they can get through them in the allotted time and those who try to cram mountains of information onto each slide. With the guidance of a firm editorial hand, hours of formerly "must have" presentations by a succession of C-level executives will be transformed into short, pithy, coordinated talks.
Engage participants in the issues in the days leading up to the summit.
Seven to 10 days before the meeting, attendees can be given reading material focused on the objectives. Include only the minimum amount necessary to set up discussions planned for the event. We've found that carefully focused and framed material usually takes no more than about 60 minutes to read.
An orientation webcast, similarly lasting no more than an hour, can also prepare participants to make meaningful contributions at the summit. For a luxury goods company, a key objective of an upcoming leadership conference was to prepare the organization for a new global e-commerce division, which would supplant an outmoded regional structure. Before the meeting, participants were required to join in on one of three webcasts conducted by the new division head, who used a few simple diagrams to explain the new operating structure and then answered typed-in questions from participants. Instead of wasting valuable conference time explaining the structure, top leaders were able to have a problem-solving session about its implementation with knowledgeable, well-prepared attendees—the people who would ultimately have to make the new structure work.
During the Summit
Solid pre-meeting work clarifies the objectives, coordinates the content, and initiates engagement with attendees. The design and execution of the meeting itself should make that work come alive in what is in essence a series of structured conversations, carefully orchestrated to generate ideas, alignment, and, often, surprises along the way. Employing some simple principles and tools can make that happen.
Pay attention to the pace and rhythm of the meeting.
Kallos kicked off its conference with a brief (15-minute) keynote in which the CEO introduced the meeting objectives and framed what was going to unfold. Day one was devoted to the first two objectives: understanding the current state of the company and communicating pride in the brand. Two 20-minute podium presentations, each focused on one objective, were broken up by exercises performed by each table and breakout sessions, followed by reports to the entire assembly. During lunch, a guest speaker addressed the drivers of successful direct selling, offered a case study, and took questions from the audience. After lunch, presentations from the product and marketing group, along with several exercises, focused on communicating pride in the brand, particularly to sales reps. Day two—featuring a similar mix of presentations, exercises, and breakouts, and a Q&A with the executive team—was devoted to the remaining objectives: cost reduction, accountability, and commitment. An abbreviated day three included breakouts by region and concluded with a call to action from the CEO and promises from the executive team to track and support the commitments individuals and groups had made during the summit.
Allow for flexibility within sessions.
Given the many moving parts of large, multiday meetings—presentations, breaks, meals, breakouts, audiovisual setup, and the like—deviation from the schedule is impossible. Even so, flexibility can be maintained within sessions to address issues that arise or to pursue productive lines of discussion. For example, at the luxury goods company's leadership summit, the division president conducted an instant poll asking attendees if they would feel comfortable explaining to others a strategy she'd just outlined. When a large percentage of the 90 people there said no, she asked participants to anonymously submit written questions, which she addressed on the spot. Only after a second instant poll indicated that virtually all attendees were comfortable explaining the strategy to others did the session proceed as planned.
Improve the quality and effectiveness of top-down communication.
During conferences, top-down communication generally takes place in three ways: podium presentations, videos, and Q&As with the executive team. If the editor responsible for coordinating content has done a good job, the podium presentations will be succinct and integrated. We have found that an ideal podium session includes no more than four presenters who speak for 15 to 20 minutes each, using just five to seven slides.
Most leadership summits also include an open-mic Q&A session in which attendees ask questions of the CEO or the executive team. The worthy intent is to provide unvarnished answers from the top in response to what's really on people's minds. But what actually happens is wearyingly predictable: impromptu speeches disguised as questions, multipart inquiries requiring time-consuming answers, softball questions intended to curry favor with the leaders, and questions relevant to only a handful of people in the room—to all of which the leaders must extemporize answers. Meanwhile, attendees who are hesitant to raise provocative (or any) issues in front of a large audience remain silent.
This article also appears in:
HBR Guide to Making Every Meeting Matter
There is a better way. If you hold the Q&A on the second day, you can ask people to submit questions at the end of day one. That evening, the summit director, editor, and meeting owner can select the best questions and add ones they feel should have been asked; the executive team can formulate responses to the more provocative ones; and the rest can be parceled out to the appropriate executive team members. Many leaders resist this technique as somehow manipulative or undemocratic, feeling that an open mic is more honest. We argue that, in fact, this approach is ultimately more democratic, because it ensures that a cross-section of questions are answered in a way that brings substance to what is often an empty exercise.
Use high- and low-tech approaches to capture the thinking of frontline executives and communicate it upward.
Numerous techniques can be employed to harvest the ideas of conference attendees. To determine which tool to use when, the director should ask four closely related questions:
What kind of input is needed: Opinions? Questions? Brainstorming? Solutions to a specific problem? Complex judgments?
What characteristics should the communication have: Anonymous or public? Guided or open-ended? In real time or delayed?
What's the right unit from which to get that kind of input: Individuals? Small tables? Larger breakout groups?
What are the most effective tools for gathering that kind of input from that unit: Polling? Discussion templates? Worksheets? Complex exercises?
Polling technology as simple as a wireless keypad or an app accessed through a smartphone or web browser allows participants to respond to yes-or-no questions or to indicate how much they agree with statements such as "I am confident that we will achieve our revenue goals for the next two years." Polling results can be projected at the front of the room in real time for everyone to see (the luxury goods company did this). Text messages work well when more-substantive answers are desired, as when 140 attendees at a leadership conference for an information management company were asked to name the biggest obstacle to the company's achieving its growth goals. Among the responses were: "We lack focus," "Too many initiatives distract our attention," "We lack new products," "The plan to grow is not clear," and "Our ability to attract and retain top-notch talent is questionable." The responses were compiled and a subset was displayed on a screen at the front of the room for discussion.
Such audience response systems can also facilitate highly complex group deliberations during breakout sessions. Take, for example, an exercise we call "the poker chip game," first described in "Off-Sites That Work" (HBR, June 2006), which allows small groups using a game board and some poker chips to determine how a company should allocate its resources. Thanks to technology advances, the results of such exercises can be displayed instantly, providing comprehensive feedback to guide further deliberation.
Kallos conducted this game with its 200 attendees, who were divided among 20 tables. Each table was given 66 poker chips and a game board on which to allocate the discretionary portion of the annual $3.3 billion operating budget. The result was eye-opening for top management. Every table significantly reduced the amount of money budgeted for product development and packaging and increased the allocation for marketing. In the healthy discussion that ensued, a consensus emerged that growth was being constrained by an inability to tell consumers a compelling story.
Many old-school, low-tech tools are still remarkably effective in gathering input, including 3 x 5 cards on which participants write questions; color-coded cards, which participants can hold up in response to questions; templates to guide small-group discussions; and reports from breakout sessions.
Such tools can make brainstorming, often unwieldy and unfocused when conducted with hundreds of people, more productive. Using a technique called "self-facilitated dialogue," Kallos had pairs of participants spend 10 minutes in a conversation, guided by a paper template, about what the company should start doing, stop doing, and continue doing in the next six months to implement a strategy for increasing revenue. A member of each pair recorded the results of the conversation on the template. Another template was used to capture the suggestions from all five dialogues around the table and to communicate those results to the entire assembly.
A "round robin" variation of the breakout can be particularly effective in eliciting a full range of reactions to a series of issues. Instead of having 200 people sit through podium presentations on each of the five objectives, for instance, Kallos broke attendees into five groups of 40. Five executive team members, each responsible for explaining one of the objectives, rotated through the groups. Participants asked questions and provided input on every objective (captured on the lowly flip chart), an opportunity that top-down podium explanations cannot provide.
Make sure ideas flow across the meeting to lay the groundwork for genuine collaboration afterward.
The summit may be the only time in the year when many participants see one another. Yet all too often, connections are left to happen by chance—at meals, in breakout groups, or during coffee breaks and cocktail hours. To connect in a deliberate and more constructive way, we use an exercise we call "Give and Get."
Typically, this exercise is part of a breakout session with anywhere from 30 to 60 people. Two charts, one labeled "Give" and the other marked "Get," hang on opposite walls. On each chart, each participant is assigned a column with his or her photo, name, function, business unit, and location at the top.
In the Get column, each participant posts a card that completes this sentence: "If I could get help in one area that would make me and my team more successful in the coming year, it would be…" The card is like a classified ad, asking for a particular type of expertise or assistance. Perhaps someone needs help developing a product feature, reconfiguring a plant layout, or adjusting a customer contract to achieve a certain outcome. In the Give column, the participant posts a card that completes the sentence "If I could name one area in which my team and I have developed expertise that may be useful to others in the company, it would be…"
After all the Give and Get cards have been posted, participants are given Post-it notes and asked to circulate around the room. If a participant sees a Get that she or someone she knows could address, she leaves a Post-it with a message about how she might be able to assist. If she sees a Give that could be helpful to her, she places a Post-it with a message under the card.
Once participants have posted all their offers to assist and requests for help, they switch rooms with another breakout group and survey the Gives and Gets on those walls. If each breakout room holds 50 people, each participant will see 100 requests for help and 100 offers. Those 200 Gives and Gets typically generate hundreds of Post-its, creating a network of connections across locations, functions, and business units. After the meeting, all the Gives and Gets are recorded and distributed to the appropriate individuals for follow-up.
These and other exercises, designed to ripple far beyond the walls of the meeting venue, can be explicitly tied to the objectives of the summit. Kallos, for instance, used a technique called the "Wall of Commitments" to further its goal of getting participants to follow through on their promises.
Here's how it worked: The packet each participant received on arrival contained worksheets printed on carbonless copy paper. At the end of day one, largely devoted to top-line growth, participants filled out a worksheet that asked them to list specific steps they and their teams would take to increase revenue immediately, in the coming three months, and in the coming 12 months. They handed in the original and kept the copy.
During the evening, unbeknownst to the attendees, 200 linear feet of eight-foot foam-board walls were constructed in the auditorium. Participants' commitment sheets were posted on the walls under their names, affiliations, and photos. After dinner, the nine members of the executive committee went around the room with a stack of Post-it notes imprinted with their own names and posted comments on the commitment sheets. The comments ranged from "Great idea" and "Let me know if I can help with that" to "This is disappointing" and "I was hoping you were more ambitious than this."
The following morning, when the 200 participants walked into the auditorium, their reaction, as intended, was shock. As they wandered the perimeter of the room reading the comments about their own and their colleagues' commitments, some were visibly embarrassed. During the next two days, the commitment sheets that were generated to address the other objectives—which were added to the walls—became more thoughtful. Not only did the quality of the promised actions greatly improve, but attendees learned what colleagues throughout the organization would be focusing on in the coming months, creating opportunities for collaboration. In several instances, participants formed teams to work on initiatives, coordinate their efforts, or establish discussion groups about commitments that dovetailed.
The element of surprise in this exercise can have a galvanizing effect, and identifying individuals creates opportunities for networking. But both features can be adjusted. For example, to spur ambitious commitments from the outset, participants can be warned that the executive team members will comment on their posts. To avoid embarrassing participants, the comments can be provided to them individually rather than posted publicly. Because Kallos was looking to jump-start a culture change, it dialed up both features.
After the Summit
Because companies generally don't design leadership conferences around concrete objectives, they typically pay little attention to what happens afterward. Morale may have been lifted, but the absence of clear direction usually results in halfhearted follow-up and few tangible outcomes. If, however, you've begun with a purpose in mind, you can do some simple things to make sure it is achieved.
Create succinct materials for attendees to take home.
The real moment of truth for a summit occurs when leaders return to their divisions, regions, or functions, and people ask, "So, what happened at the meeting?" Those leaders should be able to answer clearly and explain the implications. But that's hard to do if all they've brought back is a notepad full of haphazard observations, doodles, and a few vague slogans, as so often happens. Far better to supply them with communication aids such as talking points, pithy presentations, or video links to drive home the objectives of the meeting and form the basis of discussions with their teams. Meeting participants are encouraged to add their own content to make the messaging relevant. In some cases we have conducted sessions before the close of the meeting in which leaders, working with tablemates, simulate communicating major points to their teams and get feedback on both content and style.
Ensure that all commitments made at the summit—up, down, and across the organization—are kept.
Answers to all questions that were not addressed at the meeting, whether from executive team leaders or from attendees, should be provided within one to two weeks. What's more, the executive team should track progress on any initiatives or commitments undertaken. Thirty days after the Kallos summit, each participant received an e-mail from an executive committee member listing the actions that person had committed to in the "next 30 days" section of his or her worksheet, followed by a single sentence: "Shoot me a quick e-mail letting me know how these went."
Continue the conversation.
Within 48 hours of the meeting's conclusion, conduct a survey to see if the goals were fulfilled and to ask participants about what worked, what could be improved, and what should be jettisoned for next year's summit. Repeating the pre-meeting survey questions will give you valuable insights into the impact of the event. For example, the percentage of people saying they fully understood the company's growth strategy rose from 37% in Kallos's pre-meeting survey to 82% after the summit, and the percentage describing themselves as "optimistic" or "very optimistic" about the company's prospects rose from 49% to 80%. To encourage collaboration within teams or discussion groups that emerged at the summit, either by design or by happenstance, enable attendees to continue the conversation among themselves through an intracorporate social network.
By adjusting how information flows—more up, more effectively down, and a lot more across—you can turn a leadership summit into a high point of the annual management calendar, one that makes a real difference. Leaders will know in advance that they'll be heard. People across the organization will understand what the results of the meeting mean for them. Executive committee members will know that they're going to get valuable input and that the meeting will be well worth the considerable investment. And enthusiasm will build for each succeeding summit, as people look forward to a memorable event that's strategically significant for everyone.
Bob Frisch  is the Founding Partner of the  Strategic Offsites Group . A regular contributor to Harvard Business Review since the seminal " Off-Sites That Work " in 2006, Bob wrote the best-selling  Who's in the Room? How Great Leaders Structure and Manage the Teams Around Them  (Wiley, 2012) and co-authored  Simple Sabotage   (HarperOne, 2015). He has earned over 10 million frequent flier miles facilitating strategy meetings in 19 countries.
Cary Greene is the Managing Partner of the Strategic Offsites Group , a consultancy focused on designing and facilitating strategy conversations for executive teams and boards. He is the coauthor of  Simple Sabotage   (HarperOne, 2015) and a frequent contributor to HBR ,  with articles featured across five collections including the HBR Guides  to  Making Better Decisions ,  Making Every Meeting Matter , and  Remote Work .
Partner Center
The Long View
When people talk about the American Dream, themes of equality, opportunity, and hard work tend to dominate the conversation. Yet Bob Kipps has come to understand that taking a long view of success is key to its realization. It's an idea that first started sinking in when he received a rejection letter from his dream school, the University of Virginia (UVa). Though he had started to buckle down in his studies the last couple years of high school, he saw that it hadn't made up for his freshman and sophomore years, which were marked by little direction or effort. "I began to see that success has a long time horizon," he explains. "Effort invested now pays off in the future, and there are no quick fixes if you want a substantive, sustainable platform to build on."
Now the cofounder, CEO, and Managing Director of KippsDeSanto & Co., the largest investment banking boutique specializing in the aerospace and defense industry, Bob quotes a former colleague in pointing out that he now has a front row seat to the American Dream. "We serve middle market clients and entrepreneurs, and we get to see all the blood, sweat, and tears pay off," he says. "That moment of transaction completion marks the triumph of their long view, and of ours, signifying the fruition of a relationship and trust that takes years to build."
Launched in 2007 and now with a team of 25 people, KippsDeSanto considers itself a big fish in a fairly small pond. With expertise in government services like cyber security, intelligence analysis, and healthcare IT, as well in Aerospace and Defense systems like unmanned systems, aerospace technology, and defense electronics, most of their clients count the federal government as their largest customer. Most of KippsDeSanto's business falls in mergers and acquisitions, raising capital and handling major buyouts and ESOP deals for these mid-sized, technology-oriented companies. The firm generally works on the side of the entrepreneur or the seller, consistent with its background in helping people understand the drivers of business demand and value. "We're geeky experts when it comes to the defense industry," says Bob. "We know the most important investment attributes, and we're well-versed in keeping the end in mind and guiding business owners through each step of their company's growth."
Given this value add, many of the firm's relationships start well before a client's sale effort. When KippsDeSanto meets an entrepreneur, the first stage is educational, allowing the potential client to observe and consider the firm's advice and service style over a period of months or years before any formal commitment is asked. Over that time period, potential clients witness firsthand the firm's proficiency in consulting, strategy, deal execution, and negotiation. "After this exposure, if a potential client doesn't decide to go with us, shame on us," Bob says. "When they do decide they need us for a transaction, we can hit the ground running. Having that long view is an important aspect of our work that ensures our clients have the information they need to make informed decisions about our relationship and their business."
Thus, as with any good relationship, trust is the cornerstone of the work that connects KippsDeSanto with its clients. "As a firm, we're very focused on always doing the right thing," Bob underscores. "When the market goes down, it's not a good time for our clients to sell, and even though the company makes its money through transactions, we hold off until action is truly in the best interest of the client again. As a private company, we know that one of our best advantages is being able to do the right thing for clients 365 days a year, so we've always made sure that we're financially prepared to make those decisions. We operate with a long-term view, and we believe there's absolutely no room in a competitive market for second-rate talent or questionable advice. Sometimes doing the right thing puts us at a short-term disadvantage compared with our competitors, but at least we can sleep well at night, and it's more important to us to remain part and parcel of this community and industry. We simply can't deal with the shortsightedness of short-term gain for long-term extinction."
The work of KippsDeSanto is done in teams, which fosters an attitude of selflessness throughout the firm that underpins its company culture. And, not big on grand internal speeches, Bob leads by example. "I feel very strongly about doing the right thing and being very transparent—albeit professional—in my delivery, providing immediate feedback to help people understand when things are working and when they're not," he explains. He has focused on hiring and developing the best talent around, ensuring diversity of thought and background across his team. "It's very gratifying to hire young people and watch them develop and flourish," he says. "They embrace the brand, culture, and passion of the company and then progress in their careers here. In fact, some of our first entry level hires are now VPs."
Born and raised in the Washington, DC metropolitan area, Bob has been primed for this specific line of work all his life. His father was a government contracts lawyer—a litigator working for the biggest defense contractors—whose natural competitive streak was passed on to his son. Mr. Kipps often discussed his work at home, allowing Bob to grow accustomed to the language and logic of the industry. "My father was the first of his family to go to college, and the first to go on to graduate school to get his law degree," says Bob. "Although he can definitely be rough around the edges at times, calling it like he sees it without any filter. I got my work ethic from him. From an early age, he taught me that you have to balance doing the work and getting the work to grow the business."
Bob's mother was quite the opposite—the refined daughter of a judge who was always the picture of professionalism, intelligence, and etiquette. She had worked to support her husband while he went through law school, and then stayed home to raise the children in their North Arlington home. Bob and his siblings were always very enterprising, interested in investigating the world around them, but Bob was the first kid in the family to get into sports. When he wasn't playing basketball, football, soccer, or baseball, he was earning spending money shoveling snow and mowing lawns around the neighborhood, amassing five or six customers he would service regularly.
Growing up the youngest of six children, Bob "had it easy" by his siblings' standards. His parents had grown softer and mellower over the 13 years of parenthood they already had under their belts by the time Bob came along. Their finances were more robust, their vacations were nicer, and they simply weren't as interested in forcing energetic children to sit down and focus on schoolwork. At the time, young Bob enjoyed the freedom, but in retrospect, he wishes he had been able to see the long view then. "When I was younger, I wasn't nearly as driven as I am today," he remarks. "I got mediocre grades through school and just wasn't very focused."
Bob's aspirations in life were similarly limited. When he was fifteen, his older sister married someone who hadn't gone to college, but had instead made a successful living by capitalizing on the advent of the computer. Bob decided he didn't need college either, and would instead tinker around with computers and software. After that, he reflected on his affinity for traveling around and seeing the country, and decided he might like to be a trucker. Those goals were short-lived, however, as his parents said that college was a requirement.
It wasn't until his junior year of high school that Bob began taking school more seriously, and by his senior year, he knew he wanted to go into business. When he was rejected by UVa, he enrolled at James Madison University and resolved to throw himself into academics, quickly earning the grades he needed to transfer to UVa's renowned McIntire School of Commerce. "It was hard to pivot away from athletics and to say goodbye to the friends I had made my freshman year, but I was absolutely driven," he recalls. "I started at UVa the following August, and within a month, we were talking about our resumes and interviewing with Wall Street firms. I was focusing on finance and going full-speed ahead toward the kind of professional career I was dreaming about, and my interest in investment banking had been piqued."
It was the kind of education that made each student feel ready to grab the helm as a CEO right out of the gate, but upon graduation, Bob was quickly reminded that he still had a long way to go. It was the late 1980s, in the wake of the stock market correction. Several investment banks were in the process of going bankrupt, and few were hiring, so Bob took a job in management consulting with Peterson Consulting, a fast growing professional services company that placed an emphasis on training and investing in its employees. Alan Peterson, the founder, had recently sold the company to an investment group, and later in 1994 spun off a smaller consultancy.  Bob joined that effort, thriving in the entrepreneurial environment. "Alan was probably almost seventy years old at the time, and people wondered why, at that stage in his career, he would decide to put in the effort to start another company when he didn't need the money," Bob reflects. "He gave me a plaque which I still have in my office today, which describes an old person building a bridge for the next generation to cross. He felt that starting another company was the right thing to do for others."
Bob learned a lot about character as he watched Alan and the other senior folks work hard to get the company off the ground. He experienced adversity and the importance of laying the groundwork before starting a business, while also observing the subtler details of building a professional services firm and taking care of employees. Through that time, he also began dating Pamela, a DC native who was working in Manhattan. The two met at UVa but didn't start dating until after college, when they were reacquainted at the wedding of a mutual friend. As things got serious, she moved down to Washington, and the two married in 1995.
Overall, working at Peterson was a great learning experience, but Bob was traveling extensively for work. He wanted to be home with Pamela, and he wanted to try something beyond the bounds of management consulting. In 1996, he heard from a college friend working at Houlihan Lokey Howard & Zukin, a global investment bank. The LA-based firm needed someone for its DC office, so Bob applied.
Lou Paone had opened the office in 1992 and built it up to a team of eight. The vacant position was for an Associate, typically reserved for candidates with MBAs. A little older than the typical applicant, and without the degree, Bob wasn't the obvious choice for the role, but Lou could see the value in his experience and the potential in his drive. "He took a chance on me, and I'm very grateful to have had the opportunity to learn the ropes at a company with such a great culture," Bob reflects. "Over the next eleven years, the DC office grew to fifty people, and the company grew from 80 to 800 employees worldwide. I really became the person I am today thanks to the people I met there." At Houlihan, Bob hired Kevin DeSanto and Marc Marlin, two extraordinarily talented individuals. All three had similar values, outlooks, and beliefs, and they seemed to have compatible and complementary strengths and weaknesses.
All went well until Houlihan was acquired by a Japanese company in 2006, and Bob went from being a partner in an entrepreneurial firm to more of just an employee for a larger organization. He initially worried that the sensitive security businesses and defense contractors they had worked with would have cause for concern now that he worked for a larger, global firm based in Japan. The time was right for Bob, Kevin, and Marc to venture out on their own, and the year after the acquisition, they had built up enough financial stability—and eschewed enough fear—to do it.
At first, Pamela was cautious. By that point, they had three children, and though she would later return to work leading the children's ministry at their church, they were a single-income household. "Leaving a secure partner position at Houlihan to start a new business certainly raised a lot of eyebrows," Bob recalls. "But Pamela knew I had entrepreneurial aspirations and wanted me to follow my dream. In the end, she knew it was the right thing to do, and she's been incredibly supportive."
Bob decided to launch his own company because, after almost two decades of working in mid-sized, growing organizations and observing the good and the bad along the way, he no longer wanted to be told what to do. He was ready for a new challenge and new responsibility, being the one to call the shots and live with the consequences.  He had seen thriving, fun, energetic companies, and he believed they had the tools, expertise, network and gameplan to build a great company. With that, KippsDeSanto opened its doors in May of 2007. As luck would have it, five days before they opened shop, Bob won the Dealmaker of the Year Award for Investment Bankers from the Association for Corporate Growth (ACG), a testament to his recent succeses. "As a small company, our vision was to have the best talent in the industry," Bob explains. "Out of the gate, as a small firm without a reputation, we couldn't afford to be anything less than the best. Starting KippsDeSanto was a true team effort." To attract and retain that talent, Bob and Kevin wanted to create the right "work hard, play hard, fun place" kind of culture. That focus on culture lives on today, whether it's via internal deal celebrations or one of the four-to-six company-wide events they hold each year. Their most recent event involved river kayaking followed by a microbrewery tour as way to thank their summer interns and welcome their class of four new analysts.
Investment banks have long sales and execution project cycles, so when the company launched, Bob knew they needed funding for twelve months with a full team. In his business, roughly 95 percent of the firm's fees and revenue come from completion of transactions, and many transactions take months or years, so he knew it would be crucial to make preparations for the long haul. True to form, the company's first transaction took over fourteen months to complete. Fortunately, three more transactions closed over the next sixty days, replenishing the firm's coffers for what would come next.
The nascent company met its first defining moment just a year and a half into its existence when the 2008 financial crisis hit, marking a dramatic loss of confidence and a tremendous upswing in equity market volatility. Over the next nine months, no transactions were completed, and with about 15 employees at that point, Bob acknowledges the fear of that time period. "With those employees counting on us for their pay and livelihood, it was our first test of real responsibility," he says. "Most investment banks were laying off staff, so we knew that if we let anyone go, their employment prospects were grim. Plus, we had worked so hard to attract our A-grade talent, we made it a top priority to keep it.  So we proactively cut the senior folks' pay so that we knew we could afford to keep everyone onboard. While it ultimately proved unnecessary, it built up a lot of rapport within the ranks. It was a true test of character—not only for the firm itself, but for each of its team members as well." After a few years of strong growth, another defining moment came with sequestration and the government shutdown of 2013, which created further instability. "We've definitely been battle-tested, and fortunately we were able to keep it together and keep rolling," says Bob.
In advising young people entering the working world today, Bob suggests assessing a potential job by taking a look at the other people you'd be working with and for. "Beyond learning a lot about the actual substance of your work, you will also emulate the style of your colleagues and managers, whether you intend to or not," he says. "It's important to be able to tell the good from the bad so you can play an active role in what you absorb and reject." He underscores the importance of thinking broadly about what your real interests are, because there are a wide range of ways to make a living and make a difference. "Also, in today's hyper competitive marketplace, I'm a big believer in focusing on something and becoming a real expert in that field, versus being a jack of all trades," he says. "I can be a generalist on my intramural sports teams. But when it comes to business, specializing in a specific line of work for a specific industry—M&A for aerospace and defense companies—has been crucial to our success."
Beyond that, Bob remembers the value of staying connected to what's really important in life—something he was reminded of in 2010, when his mother passed away after a twenty-year battle with Parkinson's disease. Finding a cure for Parkinson's has since become an important rallying point for the family's philanthropic efforts, as has Easter Seals of the Greater Washington-Baltimore Region, where Bob serves on the Board of Directors. And, while giving back is an important part of his life outside of work, it's also a fundamental drive for Bob within the workspace, both directly and indirectly. KippsDeSanto prioritizes community service, whether it's rebuilding homes in Downtown DC and Downtown Baltimore or via meaningful financial support. "On the client side, it's extremely gratifying to help support the businesses we work with, who are typically the small guys compared to the major private equity funds or large defense contractors we see sitting across the table," says Bob. "We work hard to level the playing field and ensure they're getting the best deal possible in what is often the most important business transaction of their career. In most cases, we're helping our clients establish their legacy, trying to do well by doing good. I'm grateful we're able to provide this kind of critical advice and support—which we find so meaningful and rewarding—to our clients, many of whom previously served in the military or in other parts of government."
One of the best parts of running KippsDeSanto, however, will be borne out over an altogether different time horizon, and one that is decades in the making. "Perhaps most of all, I'm thankful that my kids get to see what an entrepreneurial experience is like first-hand," he says. His oldest daughter, now seventeen, has watched the business grow from the beginning. His two younger children, as well, have seen the ups and downs, the inopportune cell phone calls and long hours, the setbacks and successes. "I wanted my kids to see that making a living can be about so much more than just getting a job," he says. "The American Dream can be about so much more than getting something—it can be about creating something. I wanted them to have a fuller perspective and a more open aperture as to what they can do to make the world better and to make themselves happy. I want them to take the long view, starting now."
Name of person
Gordon j bernhardt.
President and founder of Bernhardt Wealth Management and author of Profiles in Success: Inspiration from Executive Leaders in the Washington D.C. Area. Gordon provides financial planning and wealth management services to affluent individuals, families and business owners throughout the Washington, DC area. Since establishing his firm in 1994, he and his team have been focused on providing high quality service and independent financial advice to help clients make informed decisions about their money.