You Reap What You Sow
Once upon a time there were monkeys living in a very green forest, neighbouring a village. The people of the village treated the monkeys nicely because when they came to the village the monkeys amused the children, and played with them in a peaceful manner. They did not destroy their properties or farms, and so the community of that village offered them delicious and good types of food.
On the other hand, there was another village nearby where some other monkeys were misbehaving and biting the children, and destroying properties and farms. The community of this village always kicked the monkeys away by beating them, until finally it became too much and they decided to forbid the monkeys from entering the village.
One year, there was no rain and everything got very dry; there was no food in the forest, and the lions and leopards got very hungry because they could not find enough food to eat. One day, an old fox became afraid that the lions and leopards may start eating him so he ran to the lions' leader and advised him to go near the village as there were a lot of delicious monkeys living there. The lions' leader listened to the fox's advice and assembled all the animals and marched toward the village where the monkeys were. When the good monkeys heard the fierce animals approaching, they ran to village to seek refuge. To protect the monkeys, the community prepared themselves with sticks and spears and chased the fierce animals away.
Defeated, the fierce animals returned back to the forest. The lions' leader was so angry with the old fox because they were all tired and had come back empty-handed. So he ordered for all the foxes to be killed, starting with the old fox. Quick as a flash a young fox jumped up to stop the lions and leopards; he told them, "There is another forest which I know; it also has many delicious monkeys! Let me take you there!"
There is another forest which I know. It also has many delicious monkeys! Let me take you there!
So it was that the lions' leader asked the fierce animals to move onwards towards the other forest.
Hearing a lot of crashing from the undergrowth the monkeys of the second village sensed they would be attacked by the fierce animals. So they ran into the nearest village, but the community chased them away back to the forest where the fierce animals were waiting for them! This time the fierce animals killed them and ate them all.
Reflections
Storytelling Session Details
Storyteller: Mubarak Elias Language: Arabic Community: Giel (Jalhak Payam) Story Researcher: Ali Majok Place: Renk Date: 2015
Recent Comments
South Sudanese Folktales on The Story of Turtle and the Birds
challo ali on The Story of Turtle and the Birds
Elfatih Atem on The Story of Chicken and Elephant
Project Categories
Project tags, folktales collected in renk, folktales collected in pibor, folktales collected in bentiu, folktales collected in unmiss poc site, juba.
by Na'eesh Mabadh Team | Na'eesh Mabadh Radio Programme
Enjoyed You Reap what you Sow ? Listen to the Na'eesh Mabadh adaptation of this folktale for radio.
Na'eesh Mabadh is a peacebuilding project inspired by South Sudanese folktales. Learn more about this project on the Na'eesh Mabadh page.
Submit a Comment Cancel reply
Your email address will not be published. Required fields are marked *
Submit Comment
You Reap What You Sow
Shaylea Strinati-kerr, Grade 8
One Day this charity worker called Mitchel went to the richest man in the valley called Dominic's house and knocked on the door. He knocked and knocked. Finally, just when Mitchel was about to give up, the heavy door opened and a man walked out and looked down on the charity worker and started to turn around and head back inside the extravagant mansion of a house "Wait!" yelled Mitchel. Which stopped Dominic in his tracks. "What do you want?" He asked in an arrogant voice. "We…I mean I was sent here to ask if you would make a donation to our charity?" Replied Mitchel. "Why should I do that? I was never helped by anyone to get to the top of my career!" Dominic exclaimed with the slightest hint of resentment and regret in his voice, that seemed to grow louder and louder as every word came forth from Dominic's mouth, until it sounded like he was close to exploding from all the bottled up emotion in him. Mitchel just stood there, staring at the man's retreating back, as he entered his heavy door and was gone from sight. Leaving him to staring into the dark wood of the door. Then Mitchel, unable to believe what had just occurred started to leave with mixed emotions of regret, anger and most of all…confusion. Questions began to run through his head. So fast it began to hurt. "How could the richest man in the area just walk way?" "Why would he do that?" Though, the question that that plagued him was. "Why was there so much resentment in the very few words the he had uttered?" Later that very day, Dominic had an epiphany; he was standing in a clearing, many, many years later in life. There were many different kinds of people in the clearing, from all different backgrounds. One by one the people started to fade into a bright white light until there was only him. Once he was alone he wondered why he hadn't been taken with the others into the light. Then a figure with wings came down from the light, the person was oddly familiar, them Dominic realized it was the charity worker who had been by his house earlier. Dominic asked the man. "Why was I not taken with the light like the others?" "The others" replied the man. "Had given all they had, and therefore where welcomed into heaven. While you never gave a moment in your life, so you will not be coming through heaven's doors." And with that Dominic was vanished into darkness. After he had awoken the dream continued to plague him. So he went to the charity and gave his money. Many years later when Dominic did actually die, he did not see the charity worker but a much older looking man, much like his father. Who said the two words that Dominic had always wanted to hear from his father. "Welcome home."
← Previous Post
Next Post →
Stay Connected
Heal your life (in just 5 minutes a day).
Whether you're suffering from emotional turmoil, physical ailments, or relationship problems, the FMTG process will help you heal – in as little as 28 days.
You Reap What You Sow –The Story of The Farmers and Their Land – Which Farmer Are You?
Gratefulness , Inspirational , Law of Attraction , Self Help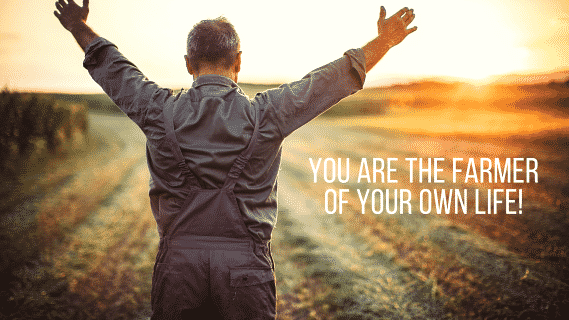 Once upon a time, there were three sons who were equally given three farms. "Go and do as you wish with your land," exclaimed their father.
The first son was very grateful. He immediately decided he was going to work his land and convert it into a magnificent Field of Greens . "I will plant and produce the best vegetables and herbs the world has ever seen," he promised.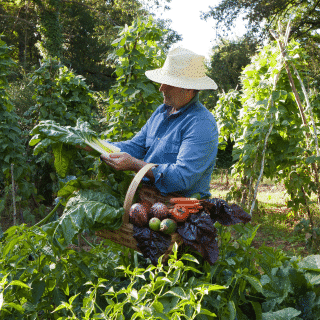 Everything he earned in the early days, he reinvested in his land. He understood that to be successful, he would need to dedicate himself to the land. So, he educated himself on the latest farming methodology, invested in new and updated machinery, and adopted the most innovative irrigation systems available.
This went on for years and finally, after much love and determination, his farm began to produce the best vegetables and herbs in the nation. His farm came to be known all over the land and people nicknamed it from Field of Greens to Field of Dreams , because anything he planted grew with astonishing results. Eventually, the farmer began to teach other farmers who came from far and wide to learn his magnificent farming methodology.  So, it is said, that the first son went on to live a fulfilled, abundant, and happy life reaping and sharing the fruits of his labor.
The second son was too, grateful, and decided that he would farm his land as well. But, he also had other immediate desires, so he chose to sell half of his land and used the money to immediately enjoy his life. He bought himself a great large house, a nice car, and a boat. With the remainder of the land, he chose to grow potatoes of different kinds.
He worked his land only part-time so he could still spend his free time enjoying his many toys. He periodically informed himself about new systems of farming that could help his crops produce with more success. Each harvest, he took out the wealth produced by his farm and spent it on living large.  His farm did not become a great farm, but it produced enough to sustain the farmer's expectations. So, it is said that the second son went on to live a standard and limited life.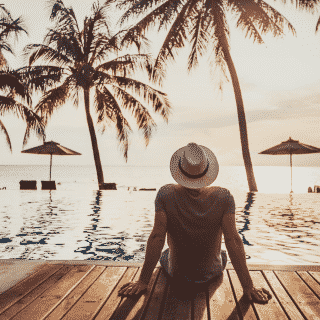 Soon after, the third son found himself penniless and without land.  The land was never cultivated properly and because he never bothered to oversee it or invest in it, the farm was mismanaged, damaged and the soil became polluted.  Seeing that he had lost all he had, it is said that the third son went on to live a poor, miserable, and unfulfilled life.
The Moral of the Story: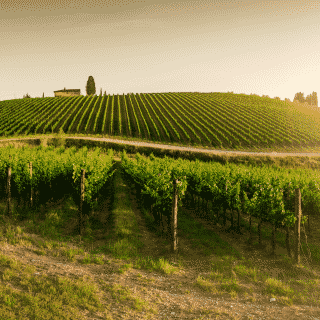 Your mind is more powerful and obedient than you know.   Every thought you think produces a physiological reaction in your body, a feeling or emotion that emits a frequency and that frequency is at the center of what you attract and create in your life.
You can choose to be the first farmer. Carefully choose what thoughts you allow to germinate and grow in your mind.  Chose to invest your time and effort in cultivating your mind. Put in the effort and determination to create the life of your dreams and choose to make a difference in this world. Nothing in life comes from nothing, it requires effort. But it is within your power to have an abundant and fulfilled life.
You may choose to be the second farmer. These are people who have some sense of the power thoughts can have on their life.  They have either read something or heard something about it, but they aren't quite sure they believe it. Others who believe it, can't be bothered because they know change requires too much work and they aren't willing to put in the time. Instead, they choose to live their days with a false sense of control.  A small minority, partially work on themselves, they fertilize their farm for short times, they live life hoping for the best but harvest only in proportion to their effort and expectations.
Last but not least, you can be farmer number three.  The majority of people belong in this category.  They go through life unconscious and on autopilot, investing nothing in their farms.  They are ruled by their limiting beliefs, make poor choices, and create confined lives. These people take all their proceeds to obtain external and temporary pleasures and blame their mishaps on everyone other than themselves. They are not aware that they can be active creators so they are susceptible to the randomness of life experiencing whatever happens to bump into them.
It is really in your hands to choose the type of life you want to live and create.  Everything starts with the beliefs you have about yourself and the world around you and the thoughts you allow into your mind.
Your mind thinks about 75,000 thoughts a day.  These thoughts are generated based on the belief system you have and 90% of those thoughts are the same thoughts you thought about the day before. The interesting part is that most of those thoughts and beliefs are unconscious, which means you are not even aware you have them.
A polluted mind spends 70% of its time thinking and reliving some past event, a past hurt or trauma that keeps you anchored to that painful past.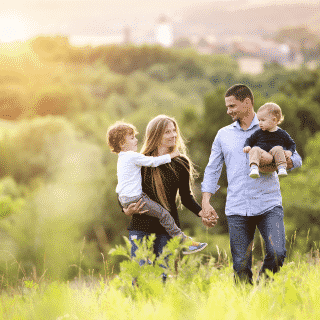 Attracting a better life is within your reach . Everything starts with which seeds you give your mind.  The Gratitude Experiment, a 28-day process, helps you become conscious of your unconscious thoughts, helps you overcome limiting beliefs, and teaches you how to give your mind the blueprint of the life you actually want to create.
Remember, you reap what you sow!
Join me in the next FMTG class, register at https://fmtg.teachable.com/ and see your life transform.  Invest in your land and harvest the life you were meant to have – one of abundance and fulfillment.
With Gratitude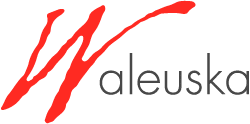 12 Responses so far.
Wow, thank you. I want to be the best farmer.
You can! you have the power to be whoever you like to be
Definitely food for thought. A bountiful abundance of blessings to you for sharing!!
I am a farmer and can attest to the truthfulness of your statement.
THE BEST THING I HAVE READ ALL DAY! I'M PRINTING IT OUT SO I CAN READ IT AS I GO THROUGH MY DAY. IT'S SO MINDFUL AND I WILL BECOME MINDFUL OF WHERE MY MIND IS GOING.
It's funny I'm like a combination of all these people I have played all of their roles within my life as a Gemini
I was a farmer when I was young. And even the crops in my huge garden, felt part of what I was to do. I enjoyed it took care of it and yes it produced a great harvest. Same was with our fields of corn fields of wheat fields of beans. Thank you so much for sharing some wisdom
Thank you for sharing this post
THE MIND IS THE MOST VITAL DYNAMIC TOOL OF THE HEART HUMAN SPIRIT THROUGH THE SOUL FOR BUILDING COGNITION FOR MASTERY THE WORKINGS OF THE INNER MAN AND THE BRAIN AND UNIVERSE FOR PURPOSE FOR DESTINY. DAILY GRATITUDE TO THE UNIVERSE SUPPLIES THE ENERGY TO UNITE TOTAL MAN WITH THE UNIVERSE SO THEY CAN VIBRATE AT THE SAME FREQUENCY TO ATTRACT AND CREATE THE OPTIMUM LIFE YOU WANT TO LIVE. THE FARMER LAND REVEALS THIS IN PERSPECTIVE. WHAT A BEAUTIFUL PIECE!
Oh yes Waleuska ! Thank you for sharing!
Awesome blog. Thanks for sharing…..yes, yes, yes.
Lynne thank you so much
Leave a Reply Cancel reply
Your email address will not be published. Required fields are marked *
2023 © InkThemes. All rights reserved.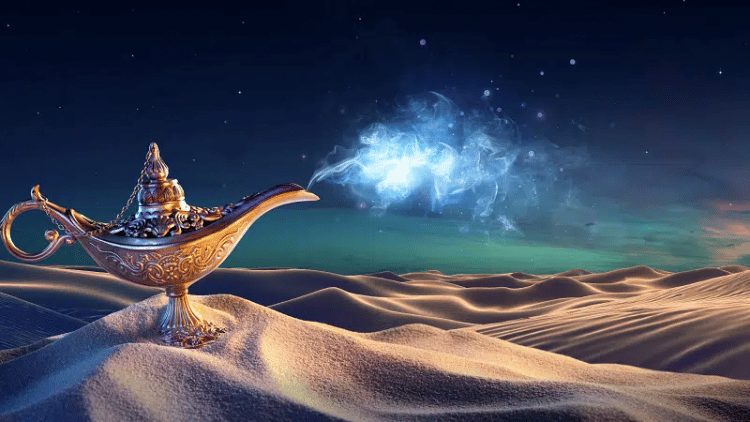 Download your Free Meditation
This meditation will help you visualize what you would like to create for your life. I walk you through in detail to visualize as a mind movie and will prompt you to connect the visual with your emotions. While it may not be exactly what you wish to attract, this meditation will give you the ideas and the skill to continue to visualize the very things you want to manifest.
English for Students
Reap what you sow, reap what you sow :, popular pages.
STORYMIRROR
Jisha Rajesh
Drama Tragedy
Originality : 3.0 ★ by 2 user
Flow : 2.5 ★ by 2 user
Language : 5.0 ★ by 1 user
Cover design : 4.0 ★ by 1 user
You Reap What You Sow

Nandu and Chandu were friends since their childhood days. They lived close to each other in their small village of Devapura. They were both farmers and their farmlands were close to each other. As their friendship grew they decided to do farming together. As other members of their respective families were friends too, they all used to live like one big happy family. By the corner of their farmland, they had cultivated vegetables and fruits as well. They used to go on the night vigil together in order to protect their fields from stray animals. They were happy to spend those dark, cold nights in each other's company and kept themselves entertained by telling stories and cracking jokes with each other. After harvesting, they went to the market together for selling the cereals and vegetables and then divided the money equally among themselves. And in this way, their friendship grew even close.
One day Chandu's brother-in-law, who was a farmer living in the adjacent village, came to visit him. He told Chandu about the chemical fertilisers and pesticides which can be used to increase the productivity and prevent the loss of crops due to insects and pests attack. And the increase in crop production means increased flow of money into his kitty. Chandu liked the idea very much. He had absolutely fallen for it and even started dreaming of becoming rich. After his brother-in-law has left, he called Nandu and discussed the idea with him. Nandu was alarmed when he came to know about it.
"Don't you know how harmful they are!" He said in utter disbelief, "We are farmers Chandu. We provide food for the people and not venom. And don't forget we also eat a share of what we are cultivating."
"Don't be an emotional fool Nandu," Chandu shrugged casually, "everybody is using these things to increase productivity and make more money. As for us, we will cultivate cereals and vegetables separately for our family using bio-manure. And we will be safe."
Nandu stared at him in utter disbelief with a widely gaped mouth.
"Think of it Nandu," Chandu's mean eyes fixed themselves on him, "Don't you wish to give your family a luxurious life. Don't you want to give your kids better education and a bright future. We need money for all that!"
"Of-course, "Nandu nodded, "I do wish to do so, but not by serving death in the form of food."
"Fine!" Chandu burst out, "you can do what you wish to, but on your land. I am going to do what I have already decided."
"What?" Nandu said in a teary voice, "are you going to break all bonds with me? How could you do so, Chandu? How could you be so mean?"
"I will definitely do what I feel is right. And if you don't find it worth accepting then you can leave."
"Okay," Nandu said as he drew a deep breath, "but don't forget one thing Chandu - you will reap what you sow!"
With these last words the friends walked out on each other. Chandu brought huge sacks of chemical fertilisers and mixed them deliberately with the soil of his land. His productivity multiplied by many times that year and his crops were being envied by the whole village. His vegetables grew larger than their usual size owing to the effect of the fertilisers and fetched him more money as they weighed more. And in this way, within a few years Chandu became the richest man in the whole village. He was now addressed by the villagers as Lord Chandrashekhar Iyyer. Nandu and his family continued the old agricultural practices and hence had to satisfy with a meagre income. But Nandu was proud of himself that he didn't do anything wrong, out of greed.
They grew old as years passed by and their children grew up. Nandu went to invite Chandu for his daughter's marriage but had to face sneer contempt. Chandu strictly instructed his family members not to take part in the marriage of the daughter of a "poor farmer". On his son's wedding, Chandu didn't even card to invite Nandu who lived so close to him.
Two more years passed and it was the first birthday of Chandu's grandson. Everyone was busy with the preparation of the celebration. And hence, no one noticed when the baby crawled out of the house and went to the store in the backyard. The store was full of numerous sacks of poisonous chemical fertilisers. As the baby was hungry and all others were too busy to feed him, he pulled open one of the sacks. He saw white coloured powder spill down on the floor near him. His eyes glowed out of pleasure as he thought it was sugar. The baby happily ate it all.
When it was time to cut the cake, everyone enquired for the baby. They searched every nook and corner of the enormous bungalow but there was no sign of him. As they were thinking of reporting to the police, they saw the door of the store room lying ajar. They all rushed into it, at once. But it was too late by then. They all burst out crying as they found the baby lying dead on the floor due to poisoning.
At that very moment, Chandu realised his mistake. He ran back to Nandu and fell on his feet. Nandu pulled him up, hugged him and shed a few tears himself out of the grief of losing the innocent baby.
"You were right Nandu," Chandu said sobbing on his shoulder, "today I have reaped what I have been sowing all these years!"
Afterwards, Chandu never made use of poisonous chemicals to grow crops. He used only the biomanure. They both started farming together once again and were happy like those good old days.
Rate this content
More english story from Jisha Rajesh
Day 3) Divine...
Day - 2) Powe...
Peace Regaine...
It's A Miracl...
The Scarred B...
Colours Of Li...
The Winged Ch...
Similar english story from Drama
Neha Shetty
The kalwarvan forest myst....
A girl had burst out from the forest, the twigs and branches breaking out as she tumbled out of the ... A girl had burst out from the forest, the twigs and branches breaking out as she...
Muthu Kumar
Respect every living bein....
This problem is all because of his wife This problem is all because of his wife
Alishba Husain
The deviant.
I sat on my chair looking at the pile of papers kept in front of me... I sat on my chair looking at the pile of papers kept in front of me...
Paarth Chawla
The dawn : rise of the de....
9-K it was the most notorious class anyone could see. Everyone is playing with foils... 9-K it was the most notorious class anyone could see. Everyone is playing with f...
Indira Mishra
The woman is in struggle.
The way of interaction, conversation with children resulted always in an arguing way, conflict and f... The way of interaction, conversation with children resulted always in an arguing...
Anand Banerjee
Memoirs of an ungrateful ....
I cannot roll back those years, those moments, those stupid assumptions I made and all those years..... I cannot roll back those years, those moments, those stupid assumptions I made a...
Biswadeep Ghosh Hazra
A dying conversation.
A beedi and a cigarette were lying beside the road. Both were used to their optimum capacity and wer... A beedi and a cigarette were lying beside the road. Both were used to their opti...
Sridhar Venkatasubramanian
The girl with the milk ca....
My head was reeling now. I had never believed in coincidences or luck but having a dream only a few ... My head was reeling now. I had never believed in coincidences or luck but having...
Mission Impossible - Hawa...
The story starts with U.S. Air Force's prestigious aircraft Galaxy C-5 which is, presently in this s... The story starts with U.S. Air Force's prestigious aircraft Galaxy C-5 which is,...
Daughter Of The Moon
For it is death, nor eternity that I fear... For it is death, nor eternity that I fear...
K G HARIHARAN
The truth of the porch.
It looks as though the bands will be played. All efforts made by me seem to have gone futile.... It looks as though the bands will be played. All efforts made by me seem to have...
Aurobindo Patra
Living tigress life.
Which visitors presume a raw flesh of a goat is actually, dripping with red blood are well-cooked re... Which visitors presume a raw flesh of a goat is actually, dripping with red bloo...
Sharad Kumar
Vaanprastha.
What is the real meaning of Vaanprastha? Does one have to renunciate it all? Let's find out through ... What is the real meaning of Vaanprastha? Does one have to renunciate it all? Let...
Molly Chatterjee
The story of Raghu - his life, choices, and experiences and how he ends up tending to farms in a vil... The story of Raghu - his life, choices, and experiences and how he ends up tendi...
Soniya Gujarathi
You will land in present.
The noise grew so louder he sat down and concealed his ears with his hands and knees simultaneously. The noise grew so louder he sat down and concealed his ears with his hands and k...
Shweta Baisa
Have you ever loved someone with all of your heart? That is a common question, isn't it? But, have y... Have you ever loved someone with all of your heart? That is a common question, i...
Jaya Chaudhary
Dumb me and my deaf dream....
All the judges stood and clapped with a standing ovation. All the judges stood and clapped with a standing ovation.
Vikas Sinha
The long lost returns hom....
"Where the hell are you, man? I am frozen stiff here." Saurabh shouted at his phone. "Where the hell are you, man? I am frozen stiff here." Saurabh shouted at his ph...
What Is The Truth?
When she opened her eyes, he was sitting there on the sofa, in front of her. When she opened her eyes, he was sitting there on the sofa, in front of her.
Shraddha Gauhar
Blessing in disguise.
A poor 4-year old child is happy selling balloons despite her poverty A poor 4-year old child is happy selling balloons despite her poverty
WISDOM STORIES TO LIVE BY
Life will go on as long as there is someone to sing, to dance, to tell stories and to listen — Oren Lyons
WHAT YOU SOW IS WHAT YOU REAP
Once there lived a poor Scottish farmer, his name was Fleming. One day, while trying to eke out a living for his family, he heard a cry from a nearby wet muddy ground. He dropped his tool and ran to that bog. There, he saw a terrified boy stuck to his waist in that black muck. He was screaming and struggling to free himself. Farmer Fleming saved the boy from what could have been a slow and terrifying death.
The next day, a fancy carriage pulled up to the farmer's meager surroundings. An elegantly-dressed nobleman stepped out and introduced himself as the father of the boy, Fleming has saved. 'I want to repay you,' said the nobleman. 'You saved my son's life.'  'No, I cannot accept payment for what I did,' the Scottish farmer replied, waving off the offer.
At that moment, the farmer's own son came to the door of the home. 'Is that your son?' the nobleman asked. 'Yes,' the replied proudly. 'I'll make you a deal. Let me take him and give him a good education. If the boy is like his father, he'll grow into a man you can be proud of.'
And that he did. In time, Fleming's son graduated from St Mary's Hospital Medical School in London, and went on to become the noted Sir Alexander Fleming , the discoverer of Penicillin . Years afterward, the nobleman's son was stricken with pneumonia. And what saved him? Penicillin. The name of the noble man was Lord Randolph Churchill, and his son's name was Sir Winston Churchill .
Source | Binary Mag
PONDER AND CONSIDER
What are you sowing? What you sow, so shall you reap
Share this:
Author: philipchircop
An artist at heart and madly in love with all things beautiful and soulful: music, painting, sculpture, photography, film, theatre, poetry, good company, good food, good wine and more. I believe that beauty is a wonderful entry into the mystery of the God "whose centre is everywhere and whose circumference is nowhere." God can be sensed in all things if and when we engage in a long, loving look at the real that surrounds us. I consider myself a seeker with bottomless curiosity, an eternal student of life, exploring fresh and creative ways to proclaim the Good News in the hope of helping fellow pilgrims and seekers to embrace real and radical changes that will lead to conversion and transformation. View all posts by philipchircop
Leave a Reply Cancel reply
Fill in your details below or click an icon to log in:
You are commenting using your WordPress.com account. ( Log Out / Change )
You are commenting using your Twitter account. ( Log Out / Change )
You are commenting using your Facebook account. ( Log Out / Change )
Connecting to %s
Notify me of new comments via email.
Notify me of new posts via email.
This site uses Akismet to reduce spam. Learn how your comment data is processed .
Already have a WordPress.com account? Log in now.
Follow Following
Copy shortlink
Report this content
View post in Reader
Manage subscriptions
Collapse this bar
Privacy Overview
Necessary cookies are absolutely essential for the website to function properly. This category only includes cookies that ensures basic functionalities and security features of the website. These cookies do not store any personal information.
Any cookies that may not be particularly necessary for the website to function and is used specifically to collect user personal data via analytics, ads, other embedded contents are termed as non-necessary cookies. It is mandatory to procure user consent prior to running these cookies on your website.
The ANCHOR HOLDS
One Precious Life
Your Best Friend
Don't Give Up
On Eagles Wings
Faithful Unto Death
Guts & Heart
Soul Surfer
Believe In Miracles
Touch A Life
The Carpenter
RSS-Pete's Video Picks
Funny Christian Pics
Cute Pics & Humor
Christian Smiles
The Problem Pastor
The Cemetery Joke
Bulletin Bloopers
Funny Creation Story
JK Wedding Magic
Pride Comes B4 A Fall
Funny Christian Videos
Funny Christian Jokes
Steve Harvey
Funny Final Words
Funny Christian Stuff
Funny Christian Stories
You're Beautiful
The Bottom Line
Our Daily Bread
Toil-worn Hands
Love Never Fails
The #1 Best Seller
Eric Liddell
More On Eric Liddell
GoD and DoG
Encouragement
See The Heart
You Are Loved
New Beginnings
Tragedy To Triumph
Kisses from Katie
An Irish Blessing
Promises Of God
Reap What You Sow
What Goes Around...
Daily Light
Daily Light 2
Daily Light 3
Daily Light 4
Is There A God?
Broken To Win
Sacrifice At Sea
Healing For Today
Dream The Impossible
Amazing Comebacks
Christian Persecution
The Secret Message
Salvation 4 Dummies
My Attorney
Overcoming Adversity
Prayer That Moves Ya
Never Give Up
Gianna Jessen
Ben Breedlove
The Parking Ticket
O'er Uncharted Seas
Reaching' The Kids
Hope of Spring
Jesus The Link
Kim Clement
Christian Quotes
What Really Matters
Cool Prayer Pics
Resurgent Christianity
Make A Difference
Happy Endings
Patrick Henry Hughes
Gods Fingerprint
God's Red Lights
Heaven Is for Real
Keep It Simple
Heaven Awaits
Aging With Grace
Paralyzed Christianity
Life With Purpose
When Tragedy Strikes
Trust God For It All
Adoption Real Parents
Halloween Hijacked
Christmas 000 A.D.
Christmas Flash Mobs
Christmas Preparation
North Korea
The Endgame
Creation Calls
The Word Of God
God & Country
Righteousness
Israel My Beloved
Stand For You
Make A Statement
Through The Valley
God's In Control
Life Is Tough
Haglers Robber
Lost And Found
Lost & Found Part 2
Top 10 Videos
A China Tale
You Are Important
Life After Death
Meet The Boss
Christian Art
Video Locker
Malaysia Flight 370
Henry Fawcett
The Ol Rugged Cross
Don't Be A Sucker
Problems With Islam
Minamisanriku
Japan's Comeback
Japan Tsunami Remembered
Thank You From Japan
Overwhelmed
McKinley's Choice
Christian Movies
Joshua The Movie
Link Exchange
Tommy's Window
Gratitude 感謝
Team Hoyt Japanese
Christmas Story-Jp
Don't Give Up Jp
Welcome Page
Livin' ta' Give
Contact Information
Home Page Japanese
Farewell Page
You Reap What You Sow
You Reap What You Sow Was Re-Edited & Compiled By Peter O'Neill
The Names and Locations in  You Reap What You Sow  have been Changed  at the Request of those Involved
Good morning said a woman as she walked up to the man sitting on the ground. The man slowly looked up.
This was a woman clearly accustomed to the finer things of life. Her coat was new. She looked like she had never missed a meal in her life.
His first thought was that she wanted to make fun of him, like so many others had done before. "Leave me alone," he growled.... To his amazement, the woman continued standing.
She was smiling -- her even white teeth displayed in dazzling rows. "Are you hungry?" she asked. "No," he answered sarcastically. "I've just come from dining with the president. Now go away." The woman's smile became even broader.
Suddenly the man felt a gentle hand under his arm. "What are you doing, lady?" the man asked angrily. "I said to leave me alone.  Just then a policeman came up. "Is there any problem, ma'am?" he asked.
"No problem here, officer," the woman answered. "I'm just trying to get this man to his feet. Will you help me?"  The officer scratched his head. "That's old Jack. He's been a fixture around here for a couple of years. What do you want with him?" "See that cafeteria over there?" she asked. "I'm going to get him something to eat and get him out of the cold for awhile."
"Are you crazy, lady?" the homeless man resisted. "I don't want to go in there!" Then he felt strong hands grab his other arm and lift him up. "Let me go, officer. I didn't do anything."  "This is a good deal for you, Jack," the officer answered. "Don't blow it."
"This is a good deal for you, Jack," the officer answered. "Don't blow it."
Finally, and with some difficulty, the woman and the police officer got Jack into the cafeteria and sat him at a table in a remote corner. It was the middle of the morning, so most of the breakfast crowd had already left and the lunch bunch had not yet arrived...
Hey???... What's He Doing Here?
This Story might have ended sooner, but just then the manager strode across the cafeteria and stood by his table. "What's going on here, officer?" he asked. "What is all this, is this man in trouble?" "This lady brought this man in here to be fed," the policeman answered. "Not in here!" the manager replied angrily. "Having a person like that here is bad for business."
Old Jack smiled a toothless grin. "See, lady. I told you so. Now if you'll let me go. I didn't want to come here in the first place." The woman turned to the cafeteria manager and smiled. "Sir, are you familiar with Eddy and Associates, the banking firm down the street?"
"Of course I am," the manager answered impatiently. "They hold their weekly meetings in one of my banquet rooms."  "And do you make a goodly amount of money providing food at these weekly meetings?"...she said.   "What business is that of yours?" ...he replied.
"I, Sir, Am Penelope Eddy, President And CEO Of The Company."
Right away ma'am.
The woman smiled again. "I thought that might make a difference." She glanced at the cop who was busy stifling a giggle.. "Would you like to join us in a cup of coffee and a meal, officer?" "No thanks, ma'am," the officer replied. "I'm on duty." "Then, perhaps, a cup of coffee to go?" "Yes, ma'am. That would be very nice."
The cafeteria manager turned on his heel, " I'll get your coffee for you right away, officer." The officer watched him walk away. "You certainly put him in his place," he said. "That was not my intent. Believe it or not, I have a reason for all this."
She sat down at the table across from her amazed dinner guest. She stared at him intently.. "Jack, do you remember me?" 
I Was Younger Back Then
Old Jack searched her face with his old, rheumy eyes. "I think so -- I mean...you do look familiar." "I'm a little older perhaps," she said. "Maybe I've even filled out more than in my younger days when you worked here, and I came through that very door, cold and hungry."
"Ma'am?" the officer said questioningly. He couldn't believe that such a magnificently turned out woman could ever have been hungry.  "I was just out of college," the woman began. "I had come to the city looking for a job, but I couldn't find anything. Finally I was down to my last few cents and had been kicked out of my apartment. I walked the streets for days. It was February and I was cold and nearly starving. I saw this place and walked in on the off chance that I could get something to eat." 
Oh Ya... Back In The Day
Jack lit up with a smile. "Now I remember," he said. "I was behind the serving counter. You came up and asked me if you could work for something to eat. I said that it was against company policy."
"I know," the woman continued. "Then you made me the biggest roast beef sandwich that I had ever seen, gave me a cup of coffee, and told me to go over to a corner table and enjoy it. I was afraid that you would get into trouble... Then, when I looked over and saw you put the price of my food in the cash register, I knew then that everything would be all right." 
Love Begets Love  And We Love Him Because He First Loved Us!
"So you started your own business?" Old Jack said.
"I got a job that very afternoon. I worked my way up. Eventually I started my own business that, with the help of God, prospered." She opened her purse and pulled out a business card.. "When you are finished here, I want you to pay a visit to a Mr. Lyons...He's the personnel director of my company. I'll go talk to him now and I'm certain he'll find something for you to do around the office." She smiled. "I think he might even find the funds to give you a little advance so that you can buy some clothes and get a place to live until you get on your feet.. If you ever need anything, my door is always opened to you." 
With Tears In His Eyes
There were tears in the old man's eyes. "How can I ever thank you?" he said. "Don't thank me," the woman answered. "God Did This by 1st Guiding Me to You. He Gets The Credit!"  Outside the cafeteria, the officer and the woman paused at the entrance before going their separate ways...
"Thank you for all your help, officer," she said.
"On the contrary, Ms. Eddy," he answered. "Thank you. I saw a miracle today, something that I will never forget. And... thank you for the coffee." 
Old Jack's Story Shows You Just Never Know When That Bit of Kindness You Showed to Someone In Need... Will Come Back On You
Remember Folks that... "Doing Unto Others  As You'd Have Them Do Unto You" Is Not Just a Cool Thought... It's The Word From the Boss and...  It's a Way of Life! One Day... Good or Bad... You Will Reap What You Sow
The rich man and lazarus.
Luke Chapter 16
19  There was a certain rich man, which was clothed in purple and fine linen, and fared sumptuously every day:
20  And there was a certain beggar named Lazarus, which was laid at his gate, full of sores,
21  And desiring to be fed with the crumbs which fell from the rich man's table: moreover the dogs came and licked his sores.
22  And it came to pass, that the beggar died, and was carried by the angels into Abraham's bosom: the rich man also died, and was buried;
23  And in hell he lift up his eyes, being in torments, and seeth Abraham afar off, and Lazarus in his bosom.
24  And he cried and said, Father Abraham, have mercy on me, and send Lazarus, that he may dip the tip of his finger in water, and cool my tongue; for I am tormented in this flame.
25  But Abraham said, Son, remember that thou in thy lifetime receivedst thy good things, and likewise Lazarus evil things: but now he is comforted, and thou art tormented.
That's It For This One Friends…
For More Click Here To Leave the You Reap What You Sow Page & Go To The Home Page
21st Century Christianity Reaching The World With Love
Most Viewed
Christian stories 1, for great daily inspirational quotes click here to visit us on facebook, or... check us out on twitter, and then there's..., pete's video picks presentations... 1 - 10   /  11 - 20  /  21 - 30 31 - 40  /  41 - 50  /  51 - 6 0 61 - 70  /  71 -80   / 81 - 100, start your day off right..., with a  wee bit of daily light, page 1  -  page 2 page 3  - page 4, need a break try some  funny christian stories.
Personal Narrative Essay: You Reap What You Sow?
Show More "You reap what you sow" is what my parents use to always tell me. Meaning there is always a consequence to your actions. I never really listened thinking they don't have a clue about what they are talking about. I let everything go to one ear and out the other ear. I thought just because I am in college that I knew everything. Until one day it really hit me, and I mean it hit hard. It began on August 18, 2017, it was move in day at Alcorn State University. I was so happy to finally move out of the house and start doing things on my own. My parents was sadden that their only child is leaving. At six o'clock that morning, we started our day. The first stop was to Walmart to get personal items, food, and cleaning supplies. Next, we went to the gas station to fill up my dad's truck and my mom's car (Brown-sugar). Then, went home and loaded everything to the truck and filled up the car. By this time, …show more content… After relieving myself from being worried, BOOM, I hit a deer! I could not believe it. I was in total shock! The blinkers and air bag sensors came on, and smoke started fueling in the car. I began to panic and was too scared to even look at the damage. I drove to the security officer in the welcome center. I explained to him what happened and told him that my mom was going to snap on me. He kept me calm and told me to call my dad and he would explain to him what happened. The security guard kept reminding me that it wasn't my fault. After talking to my dad, he said he will tell my mom in the morning because usually she be sleep around this time. But no, this night she is up. I received a text message from her saying, " What the fuck have you done?" I was too scared to even text her back. Then she said, " Why the hell are you driving at night anyways, I'm coming tomorrow to get my motherfucking car and send me the pics of the car." I just replied with, "K". I told my friend to send her the pictures because I didn't want to text her
Related Documents
Personal narrative-white.
My dad had work at nine pm and I had lacrosse practices at 7pm and it seemed like I had to race home to catch him and I wouldn't be able to go to team events. It was also hard for my dad to go run errands on the days I had plans with my friends since we shared one car. My dad and I had to relay the car around all day like an endless race. Being the mother that she is, my mom felt the need to teach me a life lesson or make me realize I was grateful for even having a car to drive. She usually did these things because he…
Personal Narrative Essay: My Last Day Of Work
Do I drive to the hospital? Will my car even make it with the condition it is in? The only person I had around was my best friend, Brittany, so I sent her a text message "hey are you around tonight, is it okay if I come over, my dad has a heart attack, and Corbin has not answered so can I come hang out. No one else is home." She of course said yes, and left work and walked to her house. On the way, Corbin called and he said he would be at my house in twenty minutes.…
Essay On Truck Memory
We sat there the rest of the day trying to figure out why and could not figure it out so I left the truck at the shop for my mechanic to figure out what was wrong. Two days later he gave my mom a call and told her my ECM was blown so of course we ordered a new that day. When the new one came in we programed it to my truck and put it in and it working the truck was running again. After we did that I realized that the throttle response of my truck was horrible and I could put the gas petal to the floor sometimes and nothing would happen. So I called my mom immediately to tell her what was happening and she told I was crazy and that I always think something is wrong with truck.…
Causes Of Fear Of Driving Essay
That meant I was able to drive on the road. In late October, Mr. Vailancort give my slip in which it had the days I would drive. When I got my slip, I panicked because I had not practice driving at all. When I came home that day I said to my parents, "I got my schedule that tells when I'll be driving with the teacher so, can you please teach me how to…
Personal Narrative-Learning To Drive
The next day was a fresh day and a new start. While I was busy my mom gave my uncle a call and asked him if he can teach me how to drive because she had absolutely no patience for me. He showed up in his tan Nissan Corolla and took the time to show me how all the things in the car worked. To be honest I imagined that my sixty year old uncle will not be able to teach Me well. But he did while I was attempting to drive he would tell me if I was too close to a certain lane or getting to close to the…
Personal Narrative Recount
March 17, 2003 would be the day that would have, could have, should have would forever be engraved in my head forever. I was driving home from work at Alta View Hospital. I worked the early shift which was no fun to wake up for but nice to get off earlier in the afternoon. My phone had to stay in my locker all day so by the time I had walked to my car my missed calls and messages for the day were hitting my phone. As I climbed into my car and sat looking at my text messages and missed calls I found it odd that I had several missed calls from my best friend's boyfriend Matt.…
Personal Narrative: How Life Changed My Life
I had started the day off driving to Seattle to pick my friend up for church. But that morning, I had the weirdest and oddest feeling that I was going to get into a car accident. I thought maybe I was just not feeling good to drive or I was nervous about driving that morning since I hadn't driven in three weeks. I ended up pushing those feelings to the side and made my way down to Seattle. After I picked her up we ended up making it to church with no problem and everything seemed fine.…
Brain Learning Process
My mom would let me drive every once in a blue moon but I would scare her so bad that she eventually stopped that. By this time I had my Toyota siting in my drive way for about two months and its nothing more frustrating than to walk past your own car to go catch a bus. So I complained to my grandmother and she said well just come try and wing the test in Smithfield. She said it's just long roads, you should pretty much be the only person on the road at the time and, and I'm pretty sure that the test instructor would go easy on you. Me being a nervous Nancy I tried to gather up all the courage I could and just go take the test.…
Personal Narrative-I Hate Nissans
When we came out we went and sat back in the car. After about a half hour of my mom texting someone on her phone she puts the key in… Wrong. I already know she did it so i just wait for the "umm Drew…" and finally it come along with some other angry/depressed comments. So i go in and get some tweezers, then some plyers and then after that a gatorade (unrelated to the problem, we were just thirsty). After hours of pulling and pulling… and pulling we call our friends.…
My Law Of Life
Who would have guessed that death would pick this day to scare us. On the morning of September 23, 2012 a tragedy struck. My brother, sister, and I were getting ready for school. A couple minutes later they left. I had just eaten breakfast and was packing my lunch.…
Related Topics
English-language films
Debut albums
Ready To Get Started?
Create Flashcards
Mobile apps
Accessibility
Facebook
Twitter
Cookie Settings
Shocking Story: What You Sow Is What You Reap. - Family - Nairaland